Have you always been intrigued by Scandinavia? Once the home of Vikings, it is now renowned for its sleek design, hygge and fika lifestyle, and jaw-dropping natural scenery. There's much to be inspired by!
If you're looking for a real adventure with a dash of sophistication, set your sights on a tour of the Scandinavian countries.
What countries make up Scandinavia? First things first, Norway, Sweden and Denmark are the 3 kingdoms that compose the region. Nowadays a looser interpretation is closer to the Nordic region, also including Finland and Iceland.
You'll find that some tours also include famed Baltic cities, like Tallinn in Estonia, for an even grander itinerary.
The best thing about exploring Scandinavia is that the possibilities are endless. You could cruise the fjords, see polar bears in the wild, and go cross-country skiing or hiking high into the mountains.
Not sure where to start? We've put together this handy guide to help you plan your dream Scandinavian getaway, whether you're looking for summer fun, an Arctic experience, or a city getaway.
---
---
Best tour ideas:
---
Best Scandinavian tour for: a city break and taste of each country.
A tour of Scandinavia's capital cities is ideal for those craving some cosmopolitan glamour, hygge and fika, and stellar historical attractions.
Between planning for Sweden, Denmark and Norway, you could spend lots of time trying to sort logistics to get from place to place. Instead we suggest a guided tour of Scandinavia, with a pre-arranged itinerary covering the must-see attractions and a tour leader so you can soak in all the local history.
Travel this way and you'll benefit from meeting like-minded travellers. You'll also have the peace of mind that your accommodation, transport, activities, and some meals are included in your tour.
---
---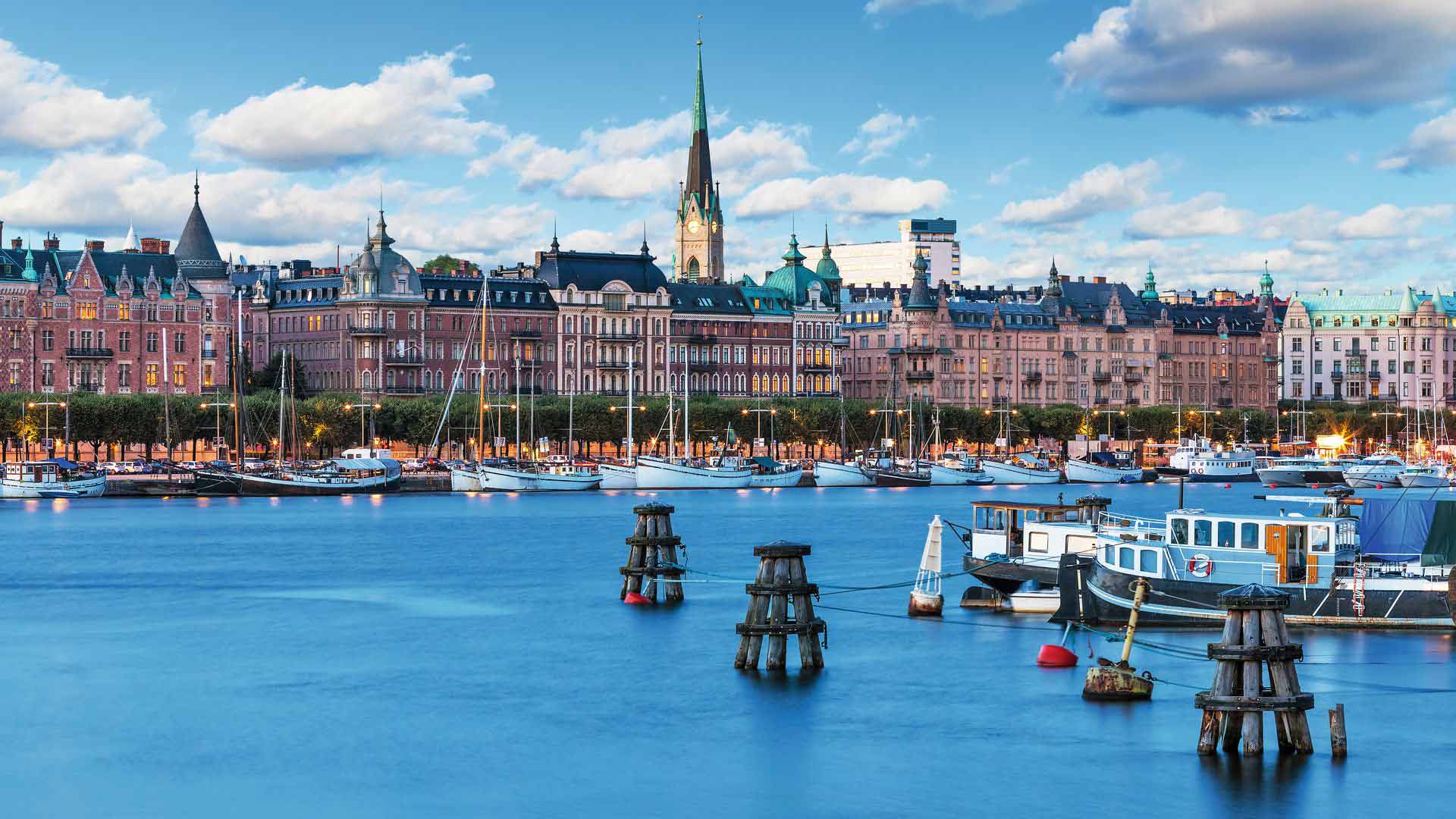 What is the best itinerary for a tour of the Scandinavian capitals?
Day 1: Start in Sweden's capital, Stockholm, and explore the city centre. Why not wander along the shopping street Drottninggatan and dine in the district of Östermalm?
Day 2: Today, explore Stockholm's Old Town (Gamla Stan) and find your way through the colourful buildings to the Royal Palace, the Stockholm Cathedral and the Nobel Museum.
Day 3: Next, board a train to Denmark's capital, Copenhagen. This is an easy half-day ride across the forests and fields of Sweden. You'll arrive with enough time in the afternoon to enjoy visiting attractions like the Amalienborg Palace.
Day 4: Get to grips with Copenhagen's charms on a tour with a local guide. You'll check out the Tivoli Gardens amusement park and go on a canal cruise to the impressive Christiansborg Palace. If you're a foodie, don't miss a stop at the Torvehallerne food market.
Day 5: Spend your morning in Copenhagen enjoying the photogenic Nyhavn harbour, then head over to snap a pic of the fairytale heroine and icon of the city: The Little Mermaid. Later, board your ship as you're off to Oslo, Norway's capital.
---
---
Day 6: Once in Oslo, tour the top attractions like the Royal Palace and Akershus fortress.
Day 7: A week in, and you should be ready for what is considered to be one of the best train journeys in the world: Oslo to Flåm. Along the Flåm Railway, you will be taken through Norway's mountainous region.
Day 8: From Flåm, you will bear witness to the majesty of Norway's fjords by sailing along Aurlandsfjord and Nærøyfjord, the narrowest fjord in the world. In the evening, hop on a train to Bergen.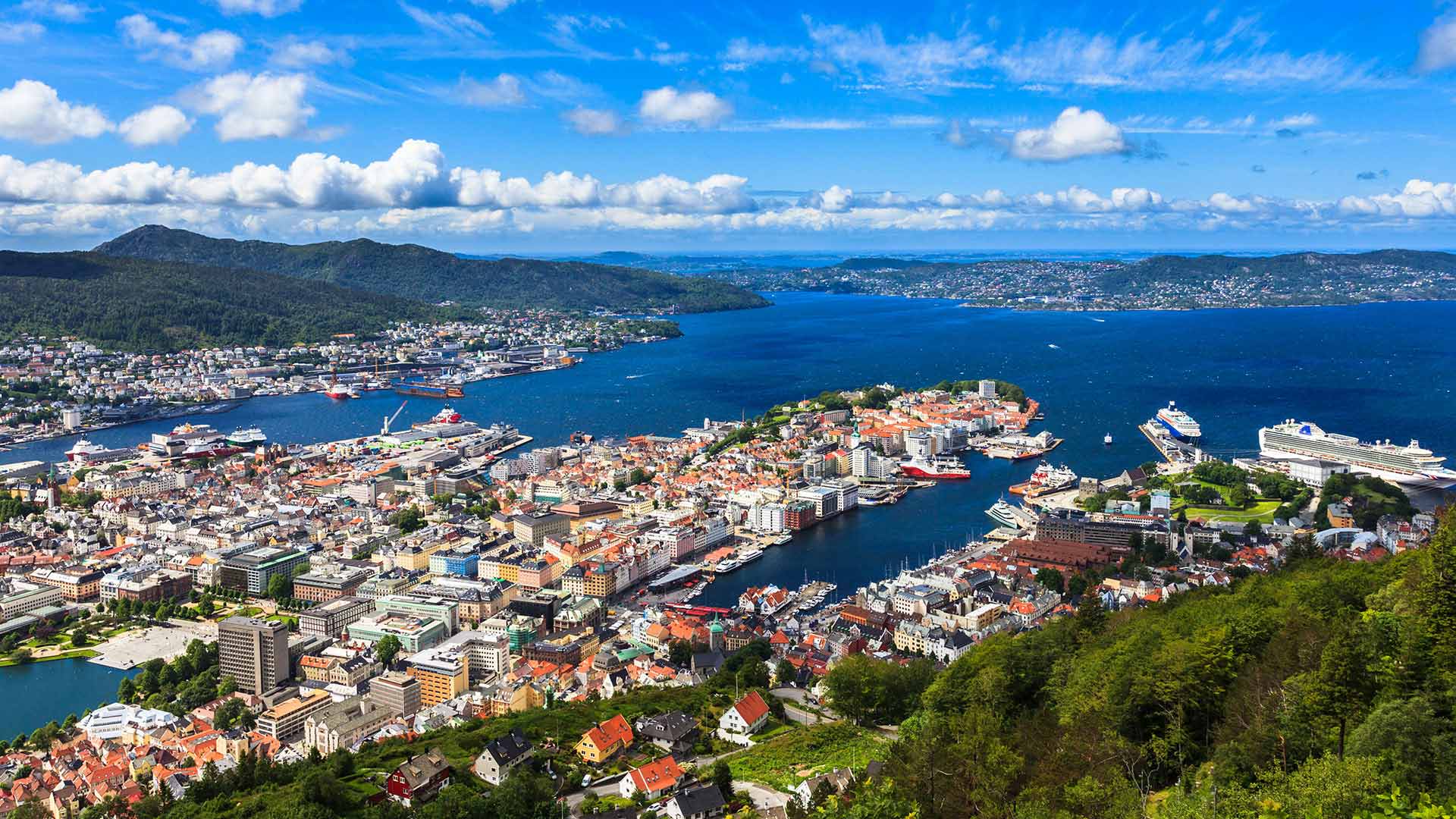 Day 9: Whilst Bergen is not as famous as the capitals of this list, it is a stunning city worth the detour. It makes for a perfect day of exploring thanks to its mountainous surroundings and UNESCO-listed medieval wharf, Bryggen.
Day 10: Explore more of Bergen before flying home. You could take the funicular railway to Mount Fløyen for an incredible view of Bergen's surrounding fjords, and then maybe take in the bustling Fish Market.
2. Cruise around Scandinavia and the Baltics
Best Scandinavian tour for: a multi-country cruise adventure and taste of the Baltics.
The Baltic Sea is inextricably tied to Scandinavia, and some of the most magnificent cities in Northern Europe perch on its shores. Enjoy the grand Baltic capitals of Helsinki and Tallinn, before seeing the dramatic beauty of Norway, Sweden and Denmark by train and ferry.
This kind of itinerary is ideal for anyone curious to see both the eastern and western sides of Scandinavia. Make this journey on your own, to enjoy extra free time, or join an escorted tour of the region to see the sights from a local's point of view.
---
---
What is the best itinerary for a tour of Scandinavia and the Baltics?
Day 1: Start in Finland's lovely Helsinki, and explore the city solo. Go to the Helsinki Design District for some stylish shopping, and then try contemporary Scandinavian-Finnish cuisine at one of the many restaurants.
Day 2: Tour Helsinki's many attractions today, such as Senate Square, Uspenski Cathedral and Finlandia Hall. Don't miss the Kauppatori central market for souvenirs and fresh food.
Day 3: Board a ferry to Estonia's gorgeous capital city, Tallinn. Take in the UNESCO-listed Old Town before strolling to the Upper Town (Toompea). Here you can visit Toompea Castle and the Alexander Nevsky Cathedral.
Day 4: Make the most of your morning in Tallinn by wandering through the Russian-influenced Kadriorg district. Later, board an overnight cruise to Stockholm. Sweden is up next!
---
---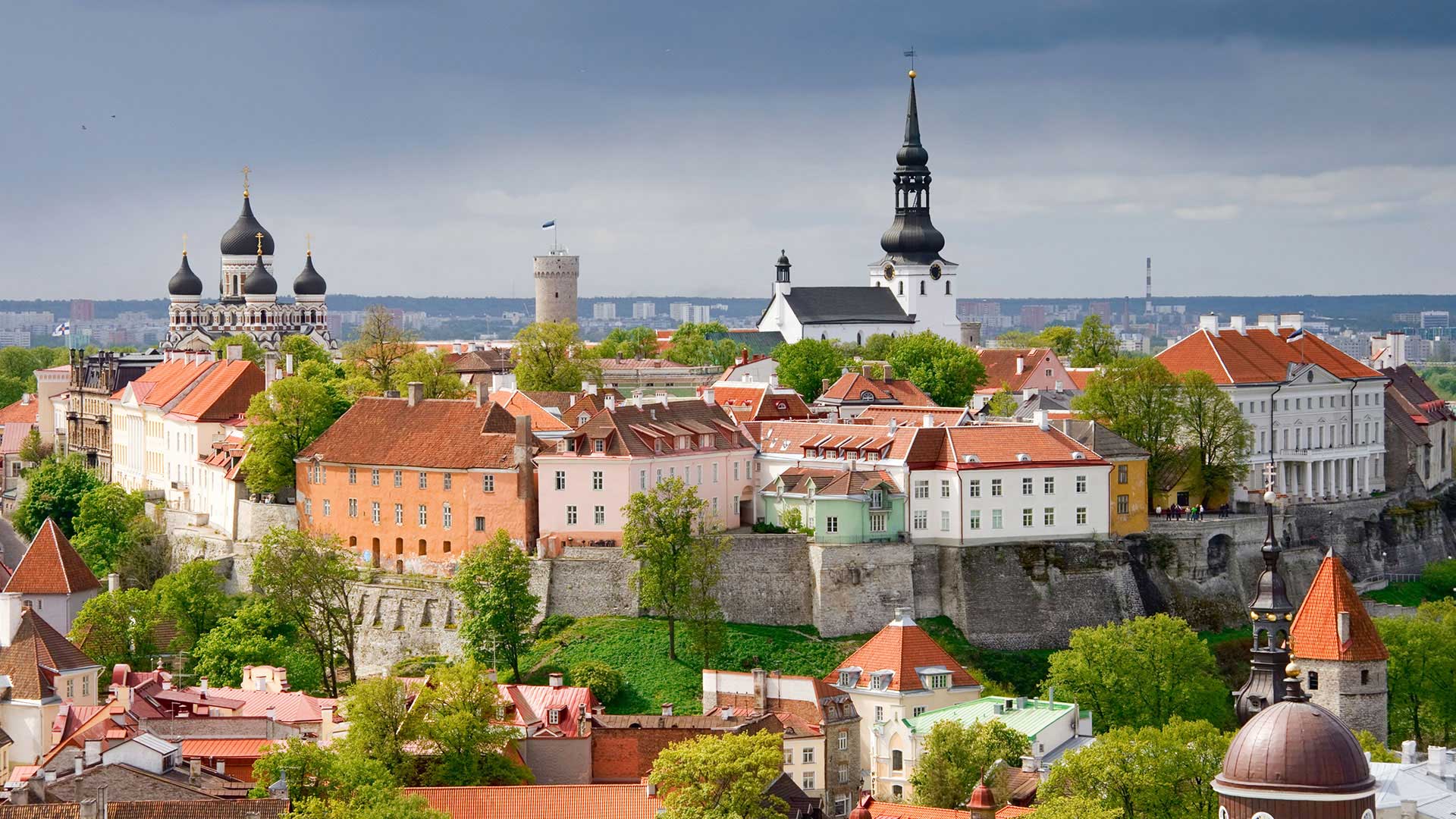 Day 5: When you wake up, you'll be sailing through the 24,000 islands and islets that make up the Stockholm archipelago. By mid-morning you'll be in the city, where you can relax or have a day of exploration.
Day 6: Dive into Stockholm's contemporary side and historic district for a full glance at the city. Incorporate a side-trip to Djurgården to see the extraordinary Vasa Museum.
Day 7: Hop on a train from Stockholm to Copenhagen and enjoy the southern landscapes of Sweden on your way. On arrival, check out the palaces and canals of the Danish capital.
Day 8: Discover Copenhagen's romantic Rosenborg Castle and colourful Botanical Garden. With a whole day to sightsee, you can probably fit in an afternoon trip to Christiansborg Palace.
Day 9: Catch sight of The Little Mermaid poking her head above Copenhagen's shores and spend a little more time wandering along Nyhavn harbour. At the end of the day, leave behind the fairy tales of Denmark and set sail for the home of Norse legends, Norway.
Day 10: Step onto Oslo's cobbled streets for your first taste of Norwegian culture and history. Explore Akershus fortress and the fascinating Vigeland Sculpture Park.
---
---
Day 11: A trip to Norway isn't complete without a look at its lofty interior: Norway's mountainous "rooftop". Board the train from Oslo to Flåm, and see quaint villages like Gol and Geilo along the way.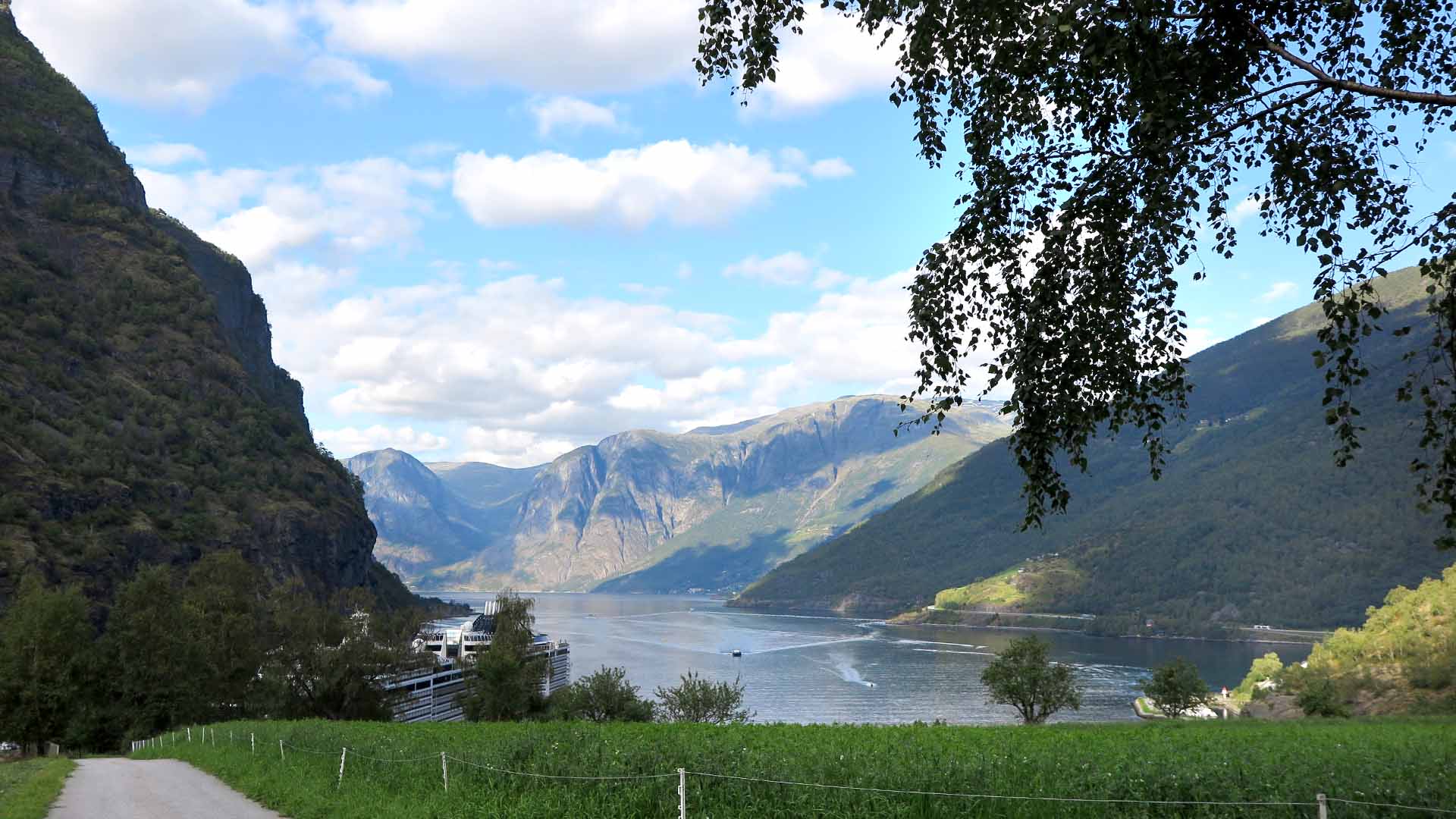 Day 12: From Flåm you can travel on a boat tour, where you will be treated to the wonderful fjord scenery of the Aurlandsfjord and the UNESCO-protected Nærøyfjord. Then board a train for Bergen.
Day 13: Bergen, also known as the "Gateway to the Fjords", has a medieval city core you can explore called Bryggen. This is a perfect window into the city's past, and if you have time, you could also visit the Fantoft Stave Church.
Day 14: Your Scandinavian and Baltic break is now done. Spend your morning relaxing in Bergen before flying home.
3. Head into the Arctic Circle in winter
Best Scandinavian tour for: a memorable winter getaway and Arctic adventure.
The Arctic Circle is a land of wonder – home to polar bears, reindeer, sled dogs, killer whales, the northern lights and even Santa Claus. Especially in Northern Norway, the landscape is magical during the winter... like Narnia brought to life.
This itinerary is for you if you've always dreamed of following in the footsteps of famed explorers. It's also ideal if you're keen to hop on the back of a dog sled and race through the snow under the changing colours of the aurora borealis.
---
---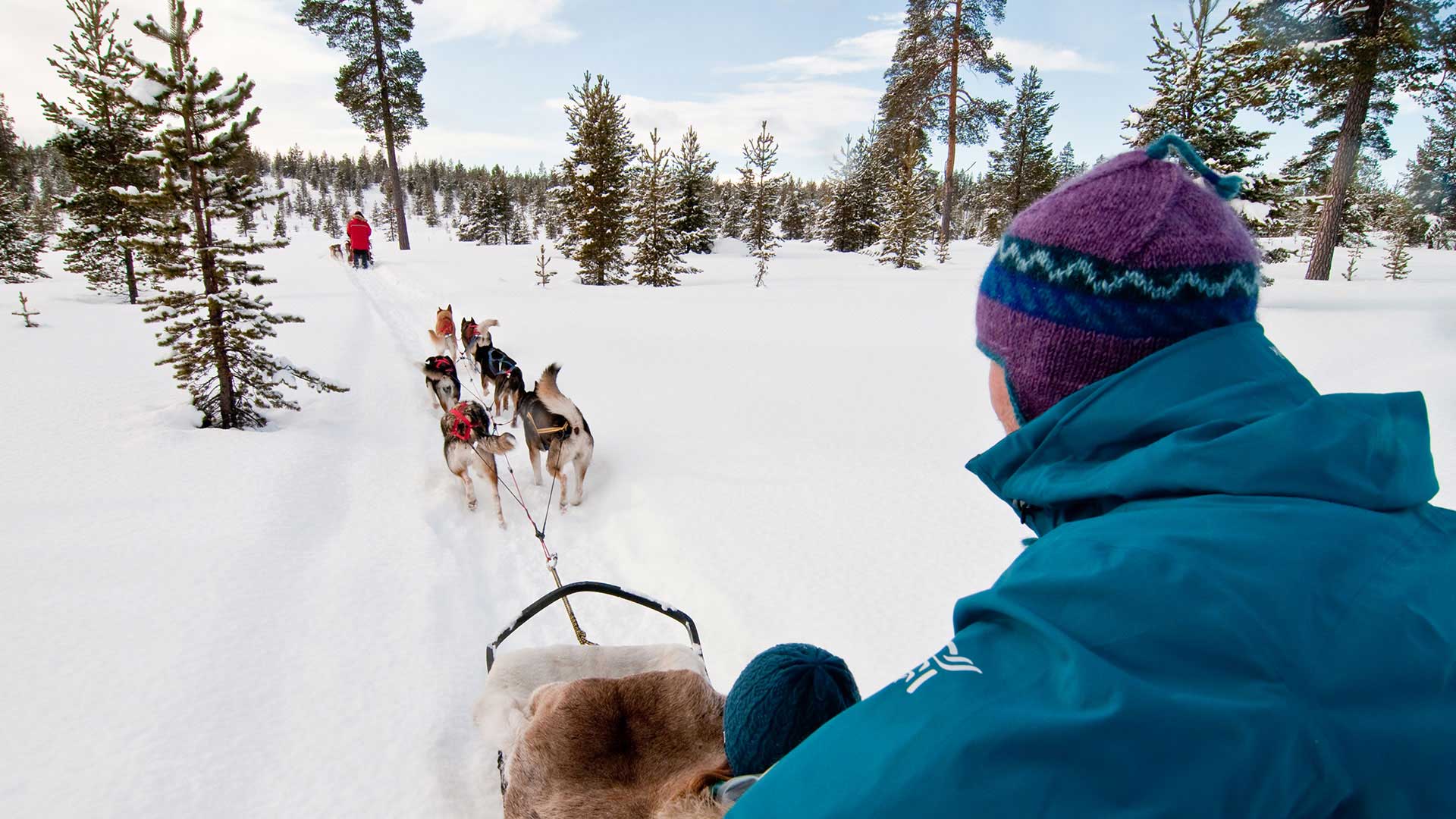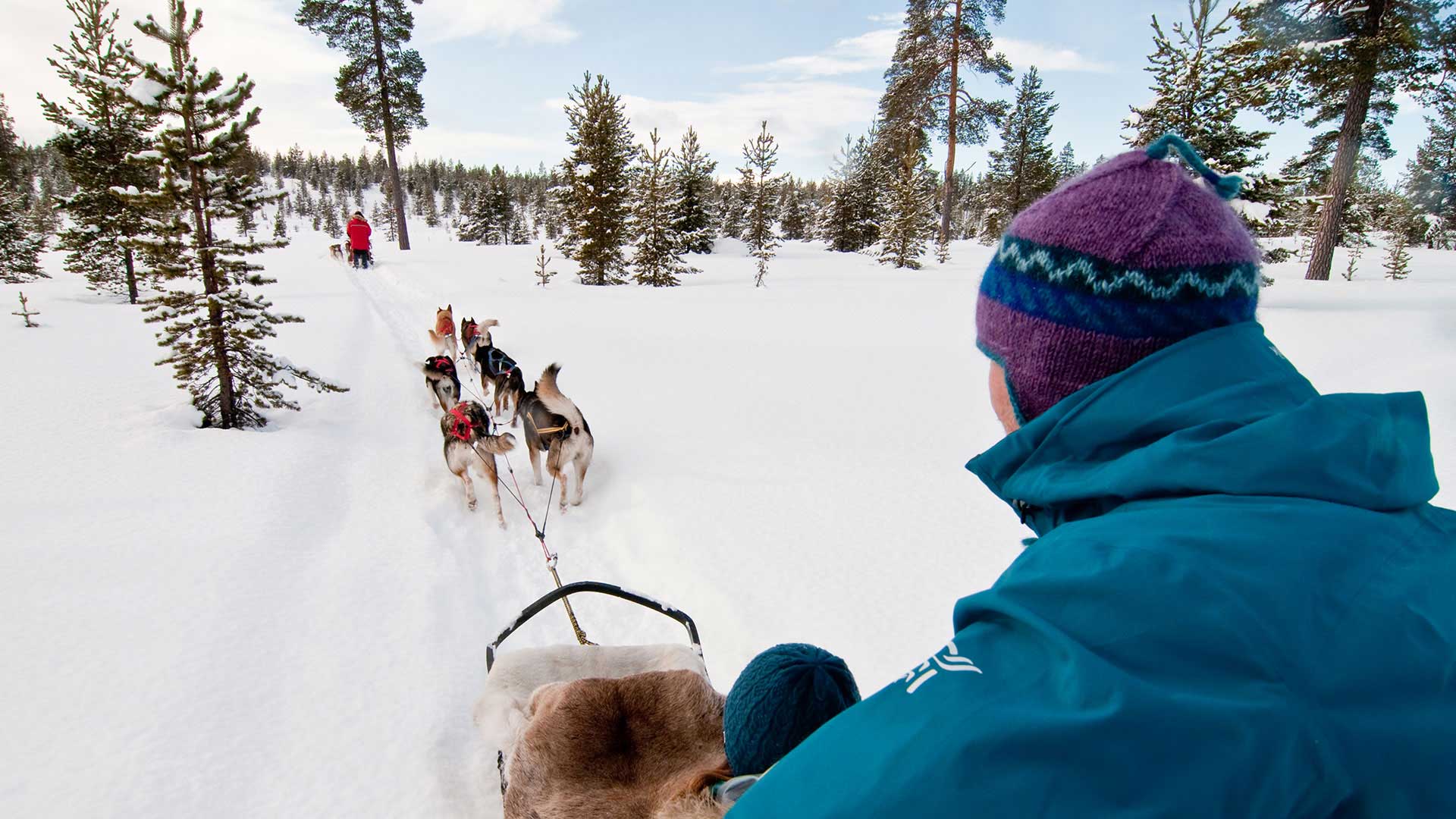 What is the best itinerary for a winter tour of the Arctic Circle?
Day 1: Oslo is your first stop. Explore some of the cultural highlights, such as the Norske Folkemuseum, before departing for the northern fjords.
Day 2: After a city break in Oslo, you're now flying up to pretty Tromsø, considered the capital of Arctic Norway. Keep your eyes peeled on the sky as Tromsø is prime northern lights spotting territory!
Day 3: Explore Tromsø and see attractions like the Polar Museum and the Arctic Cathedral. Or take the Fjellheisen cable car to Mount Storsteinen for sweeping views of the scenery. In the evening, hop aboard a cruise ship bound for Kirkenes.
Day 4: On this cruise, you'll head for the North Cape (Nordkapp), famed for its landscape and wildlife. You could have the chance to see whales, dolphins and the aurora borealis all from the deck of the ship.
Day 5: At Kirkenes, deep in the Arctic Circle, you can spend a night in the incredible Kirkenes SnowHotel. Whilst here, book a snowmobile safari and learn about the traditions of the native Sami people.
Day 6: Wake up with a warming stint in the sauna before embracing more of the winter sports on offer here, such as cross-country skiing, snowshoeing and dog sledding.
Day 7: Enjoy the last of the beautiful winter light and landscapes before heading home.
---
---
4. Take the wheel of a Scandinavian road trip
Best Scandinavian tour for: exploring at a slower pace and stopping when and where you want to.
Road trips are one of the best ways to get to know a country or region. If you really want to experience the beauty of Scandinavia at your own pace, there are few better ways than hitting the open road.
With this self-drive itinerary, you can take your time and make the most of the incredible scenery of Sweden, Denmark and Norway. All that while taking advantage of parking the car as you wish to tour the towns of Scandinavia on foot.
---
---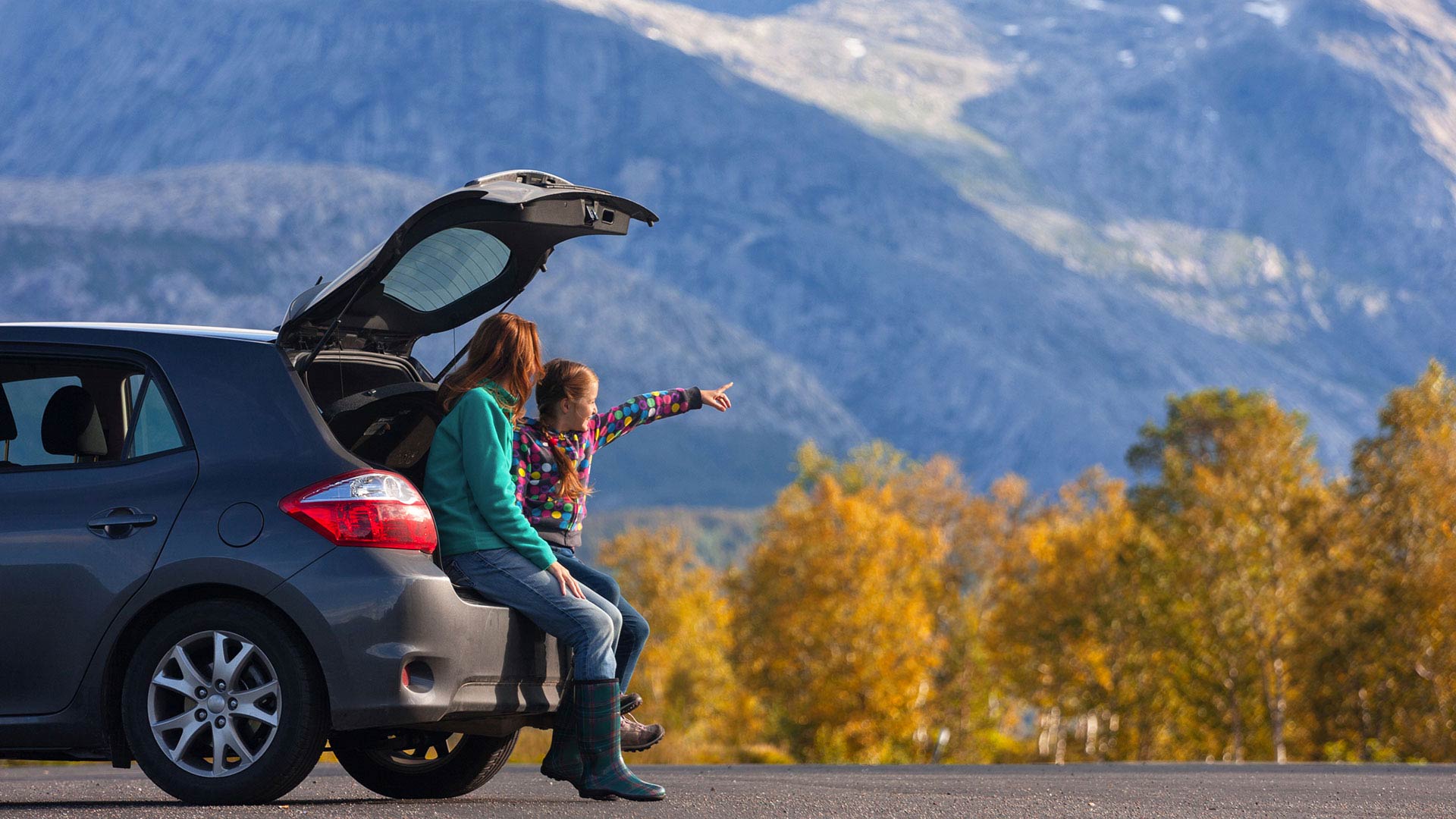 What is the best itinerary for a self-drive tour of Scandinavia?
Day 1: Kick off your tour in Stockholm by strolling around the Södermalm neighbourhood of Sweden's capital, where you can shop and dine in style.
Day 2: Spend another day exploring Stockholm. Sightsee around the Old Town and Djurgården, where many of the city's finest museums are located.
Day 3: Pick up your car and head north to Borlänge. On the way, stop off at Enköping, where you can see Grönsö Castle and some rock carvings from the Viking age. Driving distance: 230 kilometres (143 miles).
Day 4: Before departing Borlänge, make time for the fascinating Gammelgården open-air museum. Then drive through the mountains towards the Norwegian border, to the UNESCO-listed town of Røros. Driving distance: 415 kilometres (258 miles).
Day 5: Today, drive to Lom, passing through 2 national parks, Dovrefjell and Rondane. Later, take advantage of the outdoor activities in the Jotunheimen National Park. Driving distance: 315 kilometres (196 miles).
---
---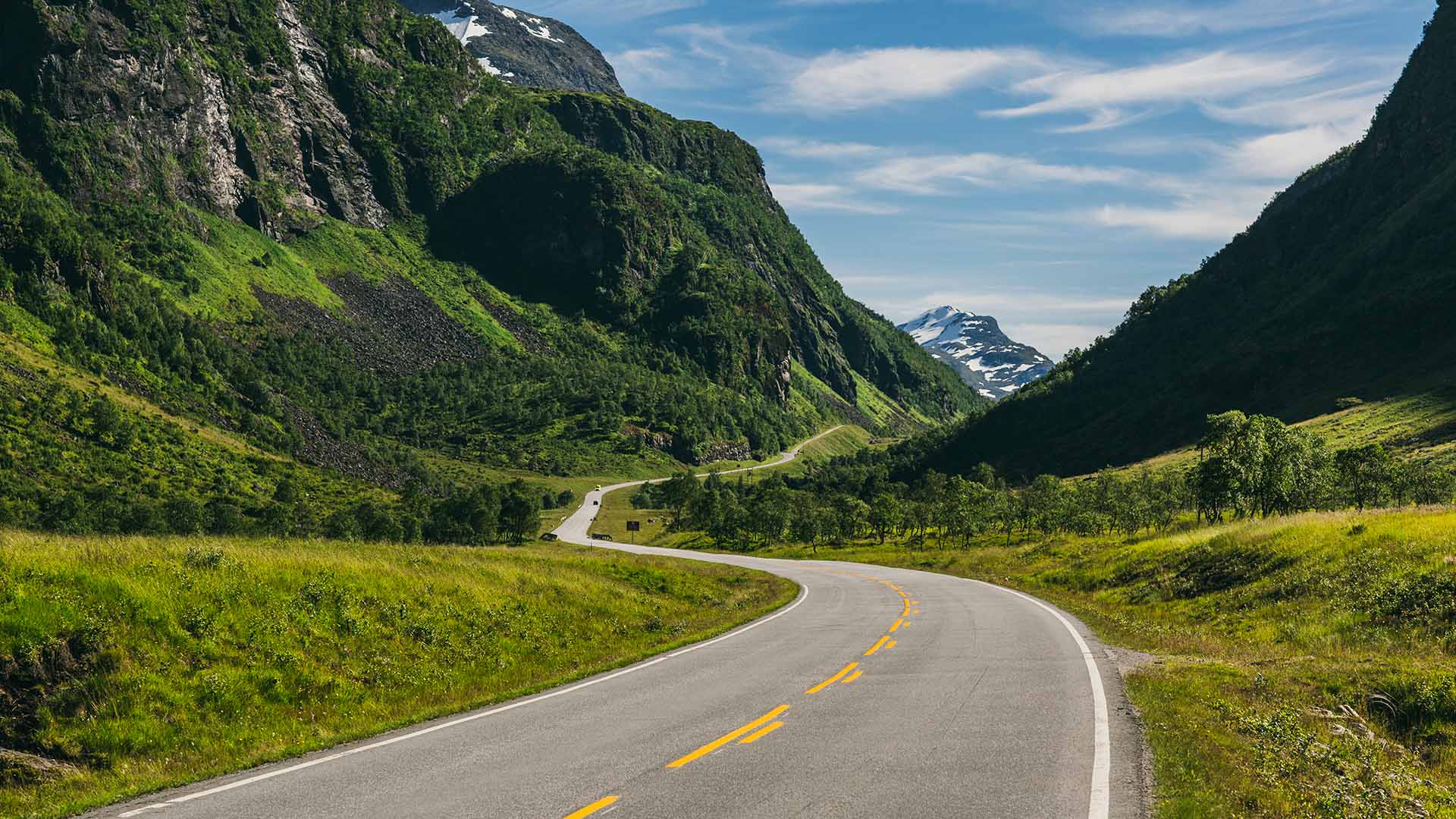 Day 6: There are a few different routes from Lom to the Sogndal region: the Sognefjell route, the Strynefjell route and the Geiranger route. All offer breathtaking scenery of the fjords, so you just have to choose your favourite route. Driving distance: 135 kilometres (84 miles), 290 kilometres (180 miles) and 340 kilometres (211 miles), respectively.
Day 7: Drive from Sogndal to Bergen, "the fjord capital", and see quaint fishing villages like Aurland and Flåm on your way. Driving distance: 240 kilometres (149 miles).
Day 8: Spend some time exploring Bergen's historical treasures, such as the medieval Bryggen. Then drive east passing through Hardangervidda National Park before stopping in Geilo. Driving distance: 240 kilometres (149 miles).
Day 9: From Geilo, wind your way through the Hallingdal Valley to Oslo. Once in the Norway capital, explore attractions like the Oslo Opera House. Driving distance: 240 kilometres (149 miles).
Day 10: After a morning in Oslo, cross back into Sweden and drive along the Göta älv River to Gothenburg. Don't forget to see the Bohus Fortress, set just north of the city. Driving distance: 325 kilometres (202 miles).
---
---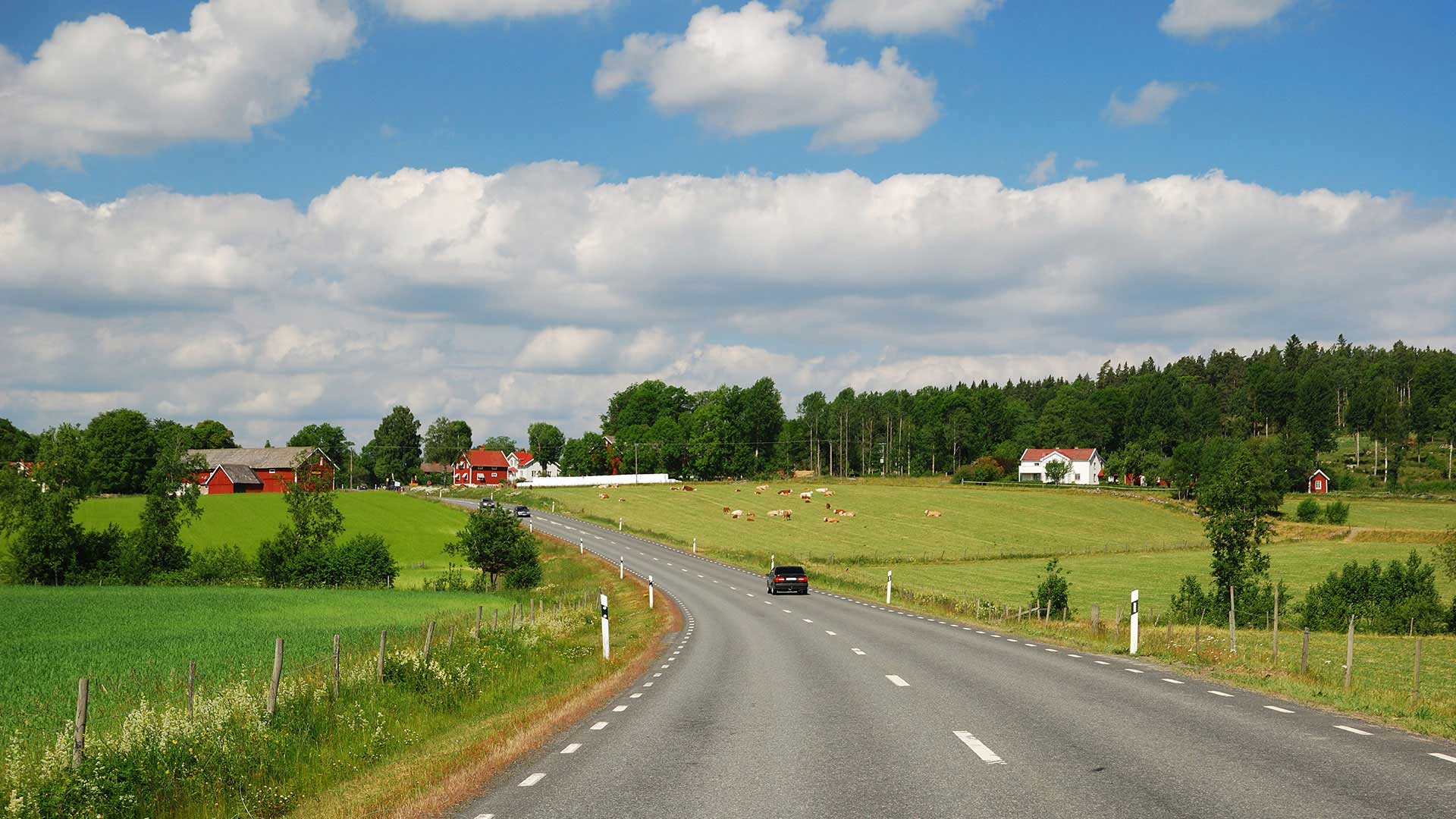 Day 11: Today, you'll drive south to Copenhagen, the Danish capital. In Sweden's pretty Helsingborg, you can take a 20-minute ferry to Helsingør in Denmark. On the way to Copenhagen, drop by Kronborg Castle, the home of Shakespeare's Hamlet. Driving distance: 270 kilometres (168 miles).
Day 12: You have the full day to explore the highlights of royal Copenhagen.
Day 13: After final goodbyes to Denmark, drive over the Öresund Bridge back to Sweden. Keep an eye out for Glimmingehus, a medieval manor, and the Stenshuvud National Park. Driving distance: 300 kilometres (186 miles).
Day 14: Explore the Kingdom of Crystal (Glasriket), known for its famous glassworks, and pick up a souvenir. Then, stop in Linköping to visit the Old Linköping open-air museum for an insight into the region's past. Driving distance: 225 kilometres (140 miles).
Day 15: Head back to Stockholm by way of the quaint seaside town of Trosa, which is home to the 18th-century Tullgarn Castle. Driving distance: 200 kilometres (124 miles).
Day 16: On your last day, return the car and enjoy your last few hours in Stockholm before you depart.
5. Chase the northern lights in Scandinavia
Best Scandinavian tour for: a winter adventure and witnessing the auroras.
If seeing the northern lights is on your bucket list, Northern Norway is for you. It is an ideal destination for glimpsing the aurora borealis as they illuminate the night sky.
Northern Scandinavia is also the place to discover incredible Arctic wildlife, experience a stay in a snow hotel, enjoy winter sports and meet the native Sami people that call this part of the world home.
You can live out your wildest winter wonderland fantasies here. For a tour like this, we recommend you plan for at least 5-7 days to give you ample time to catch the mythical northern lights before you depart.
---
---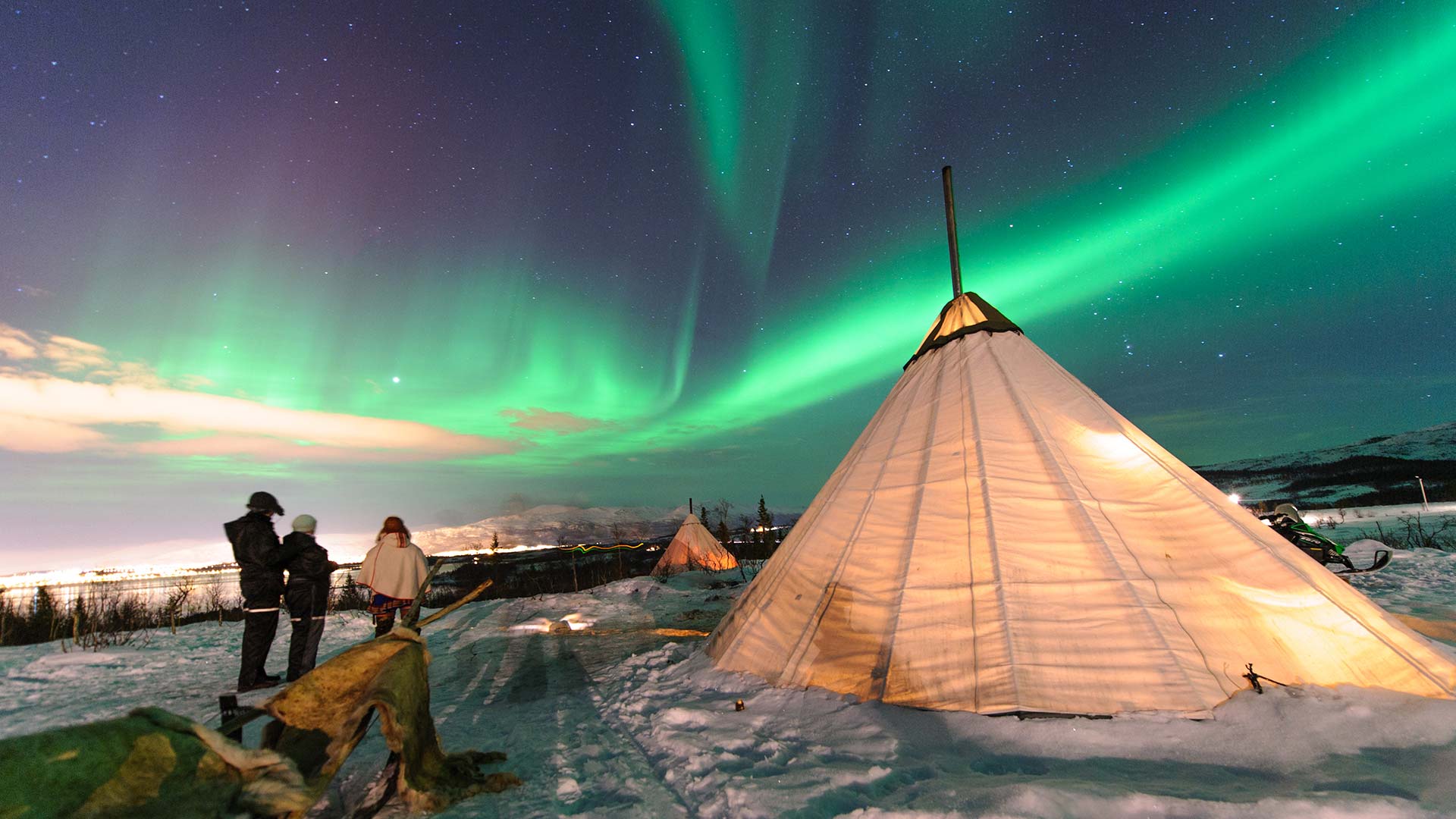 What is the best itinerary for a northern lights tour in Scandinavia?
Day 1: Arrive in Tromsø, the "Capital of the North". Set within the Arctic Circle, you're in for a true northern experience. In the evening, go on a guided tour into the wilderness, where you will hear about the local Sami folklore and hopefully see the blush of the aurora borealis.
Day 2: Spend the day taking full advantage of your Arctic location and go on a dog sled tour through the pristine snowscapes of Tromsø.
Day 3: Save this day for touring Tromsø itself. Duck into attractions like the Polar Museum and the Art Museum of Northern Norway. If you want more action, go cross-country skiing, ice fishing or take a cable car up to Mount Storsteinen.
Day 4: If dog sledding kicked up the adrenalin, then you'll be blown away by a private tour snowmobiling through the Arctic wilderness. A guide will lead you safely through some of the area's most spectacular spots.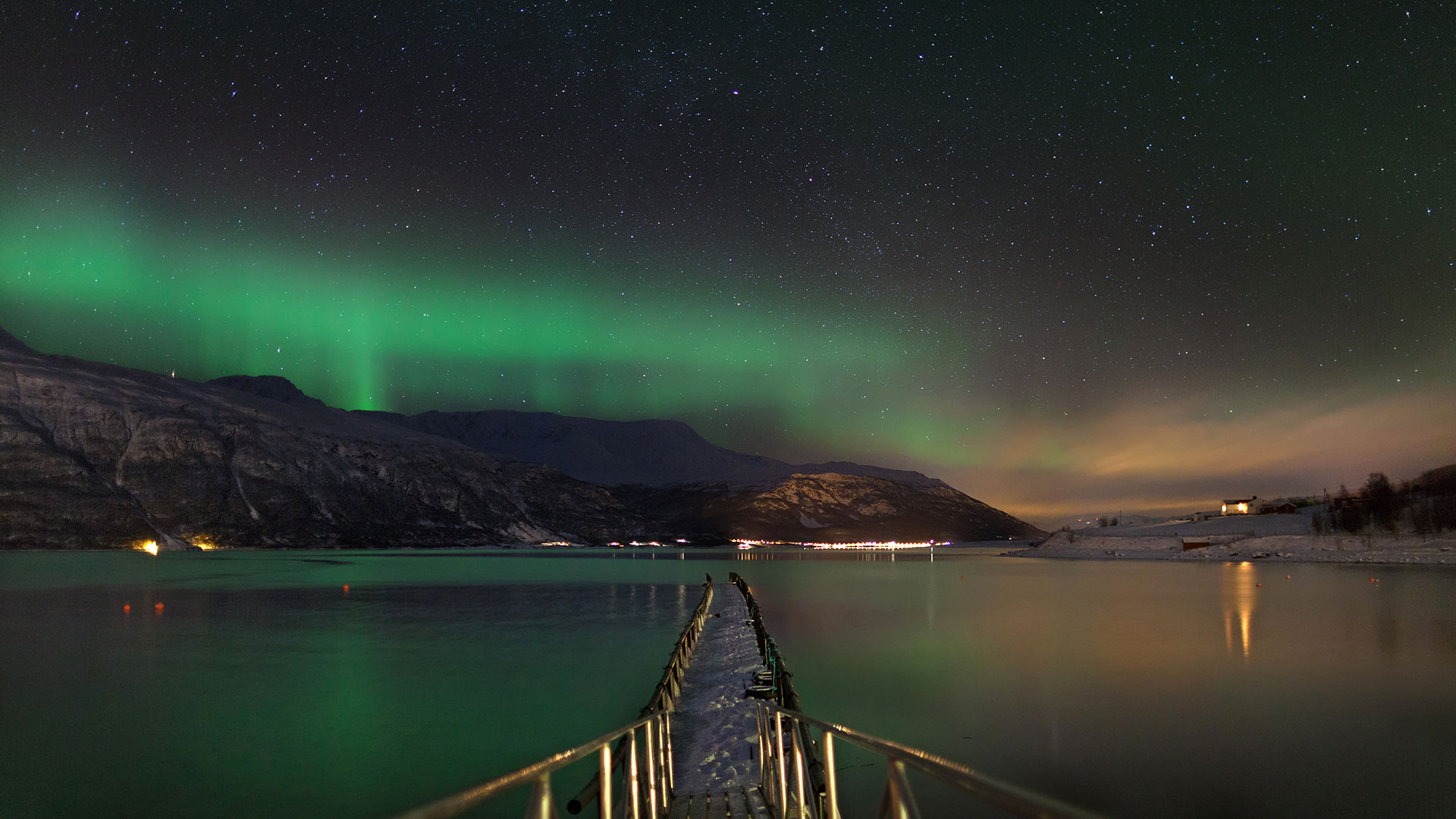 Day 5: Relax in the morning, because tonight you're going on an evening cruise. This is a stellar opportunity to see the small villages that decorate the surrounding fjords and catch sight of a northern lights show.
Day 6: Soak in the crisp air and Arctic tranquillity before heading home.
6. Explore Norway onboard iconic train journeys
Best Scandinavian tour for: a taste of everything and enjoying the view from the window.
Go back to another time, when hopping on a train was the only way to travel. Crossing a country by rail is undeniably romantic, and Norway happens to be home to the Flåm Railway, considered to be one of the most beautiful train journeys in the world.
If you love the idea of watching the scenery of Norway unfold before you from a train window, but would like to also experience sailing along the Norwegian fjords, then this tour was made for you.
---
---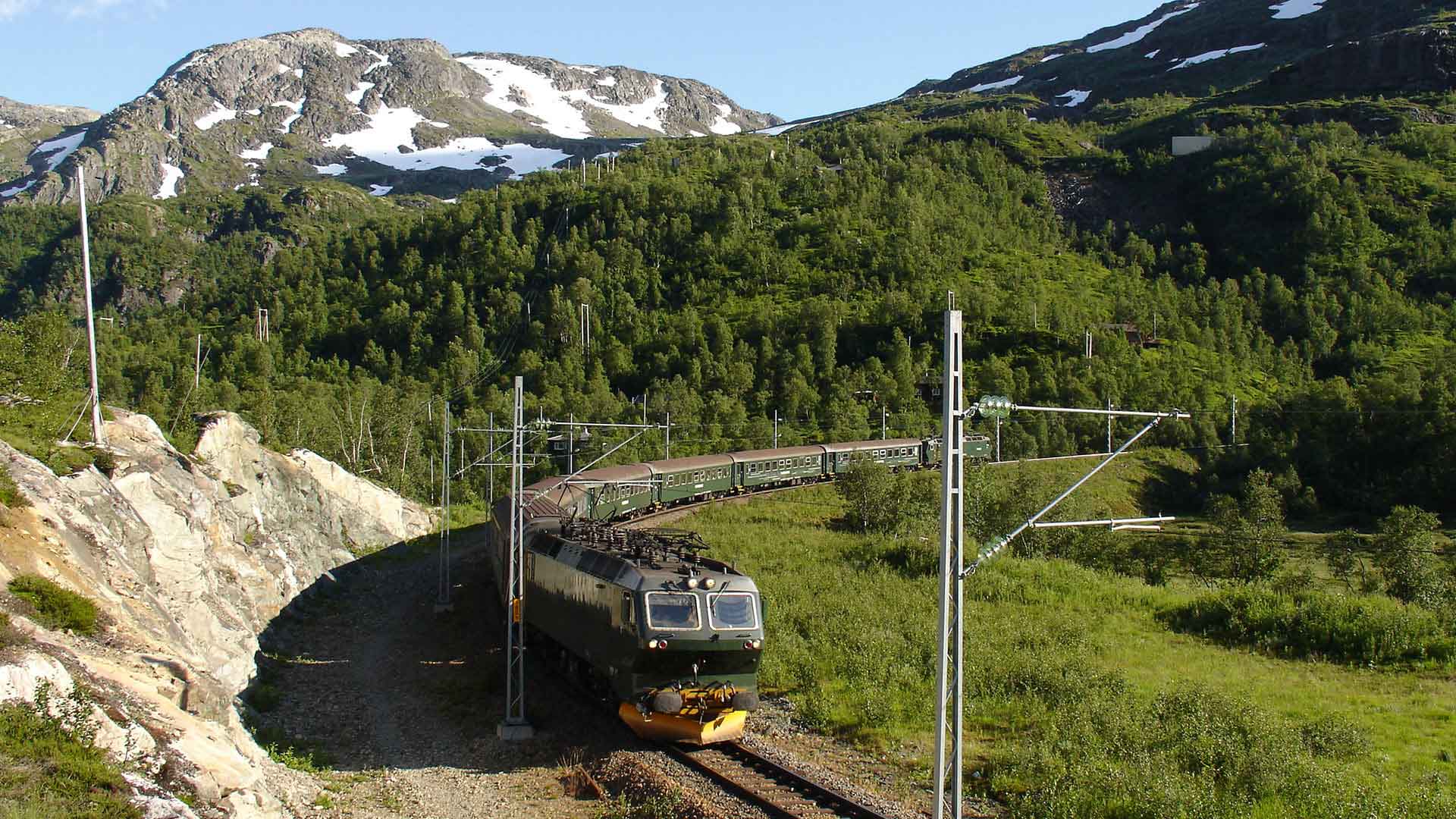 What is the best itinerary for a train tour of Norway?
Day 1: Get excited for your tour of Norway, starting off in Oslo. Spend some time exploring some of its best attractions, like the Munch Museum and Aker Brygge.
Day 2: One day in Oslo is not quite enough to cross off all of the capital's stunning sights. If you missed them the day before, go see the beautiful Vigeland Sculpture Park or the Royal Palace.
Day 3: Today your train tour kicks off in earnest: hop on the Norway in a Nutshell® train journey towards Bergen. Along the way, you'll be taken over the mountainous "rooftop" of Norway. Once you get to Myrdal, switch to the Flåm Railway for the remarkable ride to Flåm.
Day 4: Take this day to explore Flåm and its surroundings. You could enjoy a fjord safari or kayaking tour.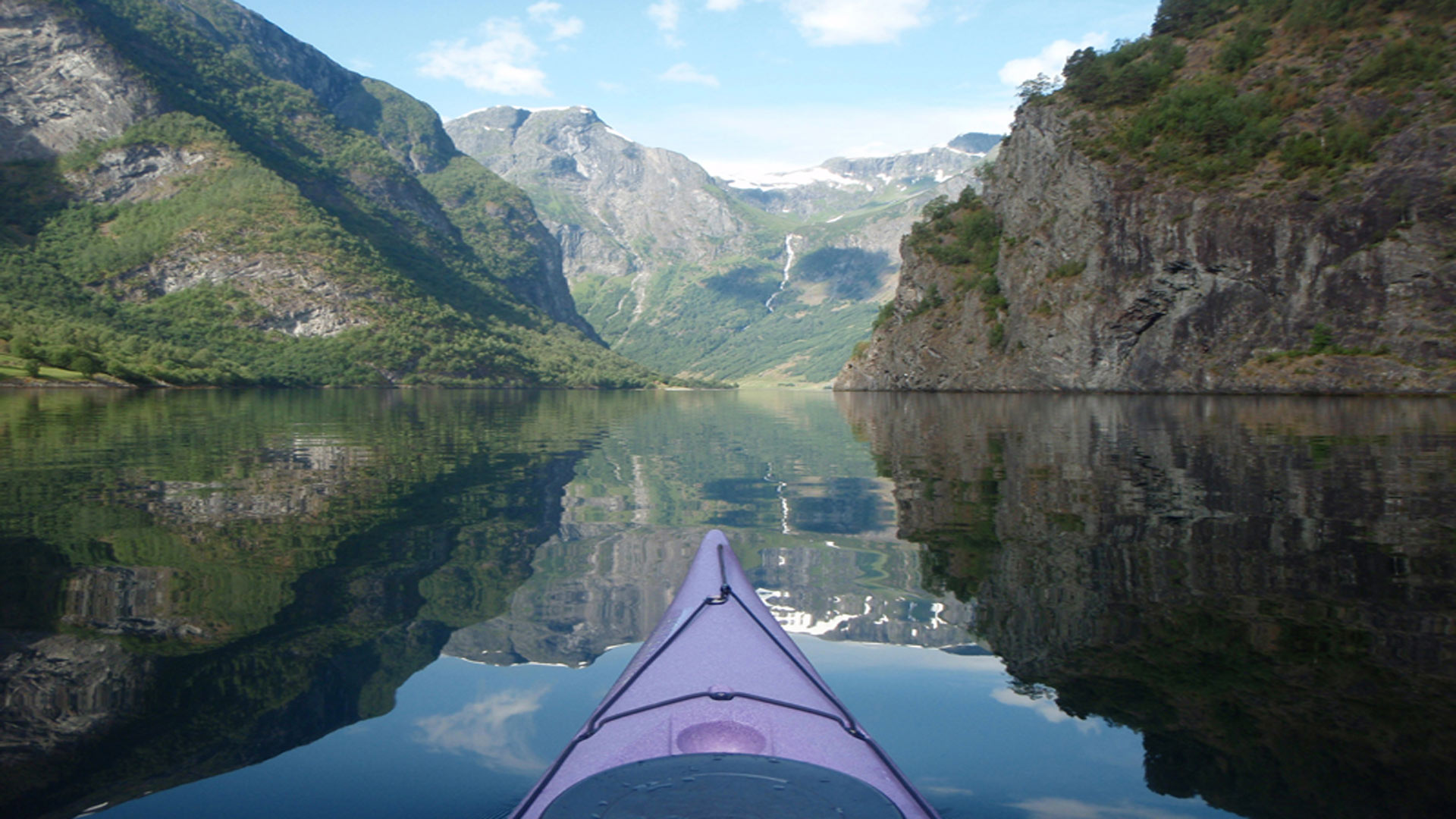 Day 5: The highlight today is a short cruise through two of the most breathtaking fjords of Norway: Aurlandsfjord and the UNESCO-listed Nærøyfjord. Then hop on another train to Bergen.
Day 6: Tour Bergen, starting in Bryggen, its medieval centre, and then heading up Mount Fløyen on the Fløibanen funicular, for jaw-dropping views of the city.
Day 7: Your week-long Norwegian adventure is now over. Time to depart Bergen for home, and make all your friends jealous with your photos.
---
---
7. Go on a classic Hurtigruten fjords and coastal cruise
Best Scandinavian tour for: seeing the fjords and taking in the sea air.
We could not, in all good conscience, write a list of the best Scandinavian tours without covering a cruise along the Norwegian coast and into the fjords of Norway. If you're looking for a guided tour in Scandinavia, you can't do much better.
On this classic itinerary, you would spend about 10 days bobbing along the undulating coastline of Norway, past sites such as Sognefjord, the Seven Sisters and the Bridal Veil. Best of all, you can hop on and off and experience treasures on shore like the city of Ålesund.
Oh, and did we mention there's train travel as well? That's right, on this route you also enjoy a trip on the wondrous Flåm Railway.
---
---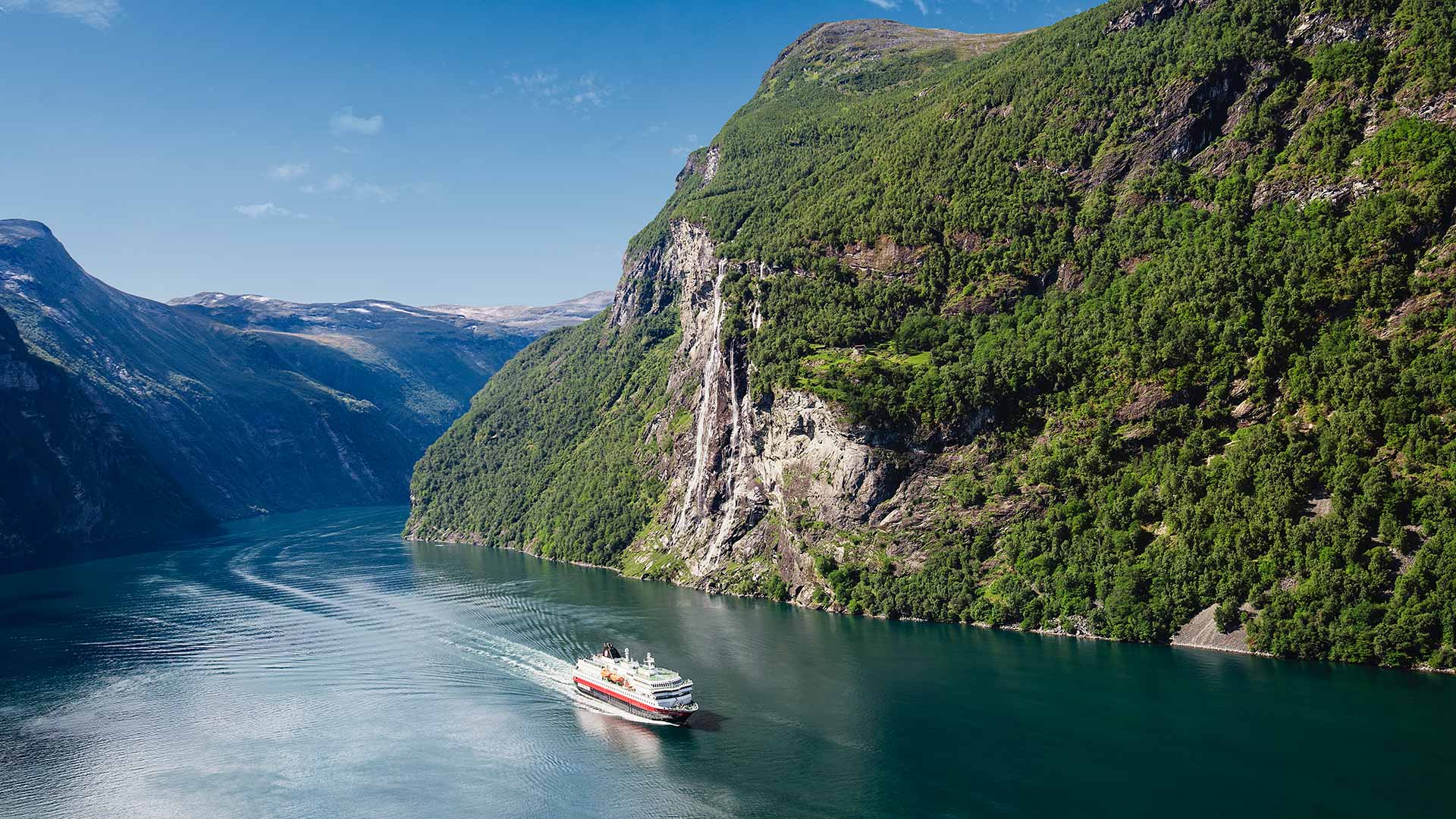 What is the best itinerary for a tour of the Norwegian fjords?
Day 1: Arrive in Oslo and enjoy a walking tour of the city, covering the Royal Palace, Akershus fortress, Oslo City Hall and the Oslo Opera House.
Day 2: In the morning, hop on a train to Trondheim, which takes you over the Dovre mountain plateau. When you arrive, don't miss the Nidaros Cathedral and the Ringve Museum and botanical garden.
Day 3: Embrace the maritime pastime of Norway by setting sail along the scenic Trondheim Fjord. You'll pass Hitra Island, Kristiansund and Molde, before docking in the historic city of Ålesund.
Day 4: Take some time to explore Ålesund and discover its Art Nouveau architecture. You could pop by the Atlantic Sea Park and the Fjellstua mountain viewpoint.
Day 5: On this day, the fjords truly take centre stage. As you sail towards Geirangerfjord, you'll be able to see the soaring mountains and dramatic waterfalls of the region, including the famed Seven Sisters and Bridal Veil. In the evening, return to Ålesund.
Day 6: From Ålesund, head down to Bergen. You can spend time by the old wharf of Bryggen, an important heritage site in the city.
Day 7: You have another day in Bergen. Head to the Edvard Grieg Museum or take in the spectacular panoramic views from Mount Fløyen.
Day 8: Depart from Bergen travelling all the way to Voss. Then you'll embark on a short fjord cruise to Flåm, and see the UNESCO-listed Nærøyfjord, the narrowest fjord in all of Europe.
Day 9: In Flåm you can explore and hike around the village. Later, you'll take on the glorious Flåm Railway trip, a 900-metre (3,000 feet), picture-perfect ride up to Myrdal Station. Here, you'll change trains, and be taken over the magnificent mountainous terrain of Norway, all the way to Oslo.
Day 10: You've arrived, and there's nothing more to do except enjoy a Norwegian smørrebrød (an open-faced sandwich invented by the Danes) before departing for home.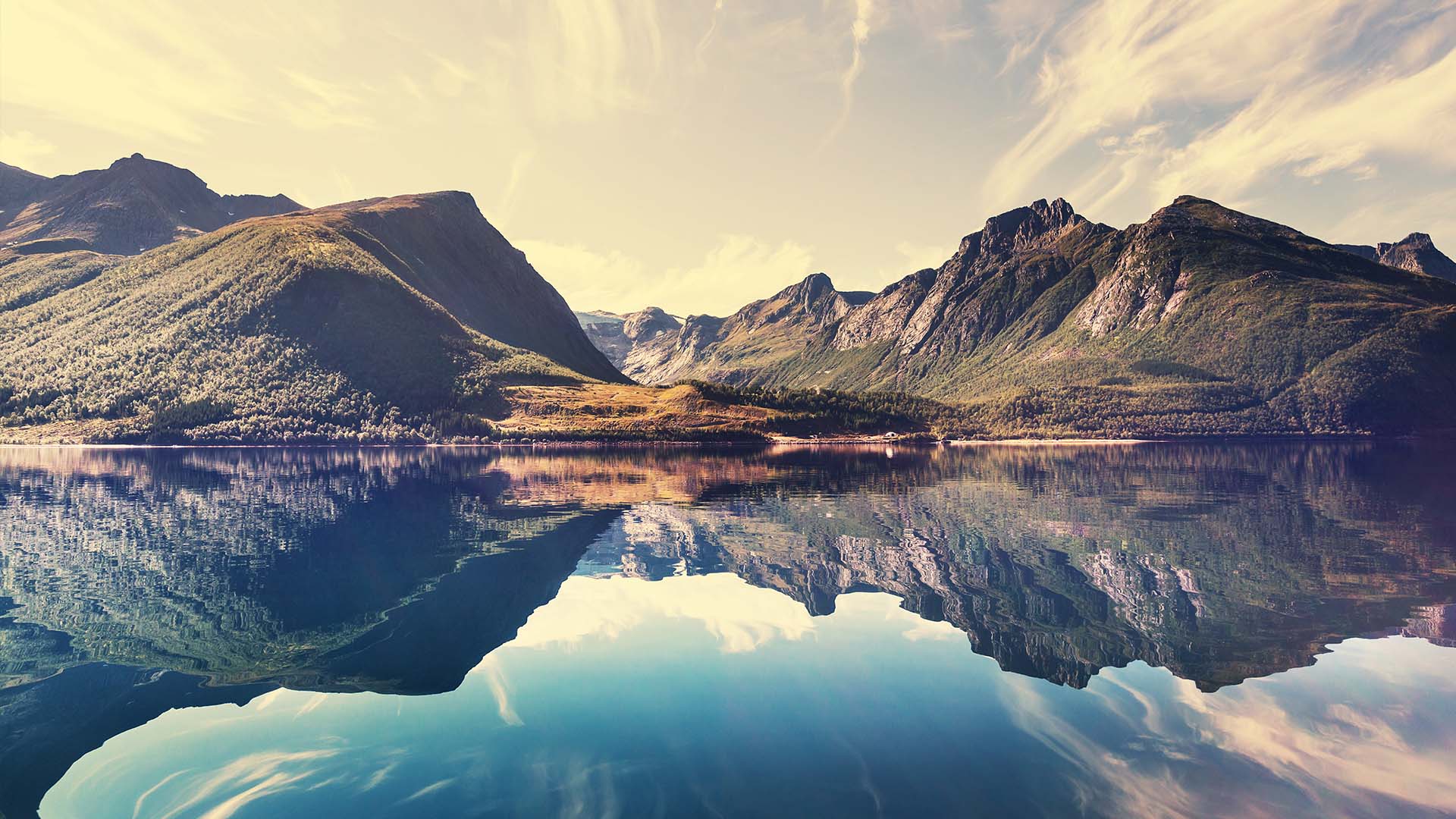 Which of these trips would you choose? Found one that inspires you?
Remember these are just some of the possibilities to travel across Scandinavia. And if you're not sure where to start, browse our Scandinavia tour packages. They are tried-and-tested routes crafted by local experts based in Stockholm, Sweden.
You could also get in touch with the experts and ask for their advice. They can tailor an itinerary to fit your interests and preferences.
When you book with Nordic Visitor, you're in good hands. We plan your route and arrange your accommodation, transportation and activities, all before you arrive. That means you can relax and focus on enjoying your adventure!
Get in touch with Nordic Visitor when you're ready to start planning your Scandinavian escape.