The spectacular winter landscape of Sweden is an astonishing backdrop to witness the aurora borealis. Indeed, from the southern regions to the winter wonderland of Lapland in the north, you cannot go wrong for a winter getaway.
To help you plan your Swedish holiday, we've put together this guide to the best time and places to go for a northern lights Sweden tour. You'll find out when and where to go, as well as the tips for the best sightings.
Are you looking to visit Scandinavia in winter? You'll be pleased to read some advice on the broader region and its possibilities for northern lights tours as well.
---
---
Can you see the northern lights in Sweden?
The short answer is yes!
Sweden is a great country to see the northern lights in winter. But the long answer will give you a better idea of what to expect.
Sweden is a long country. From Smygehuk, the southernmost tip located close to continental Europe, it stretches all the way into the Arctic Circle to the north. This difference in latitude makes a big difference in terms of darkness and aurora activity.
The north of Sweden, a region called Lapland, sits right amidst the "Northern Lights Belt". This round the world belt is an area of high solar activity and extreme winter darkness. Those are two of the factors you'll need on your side shall you want to spot the aurora borealis.
For that reason, we recommend this particular area of Sweden if you're looking to visit to see the northern lights.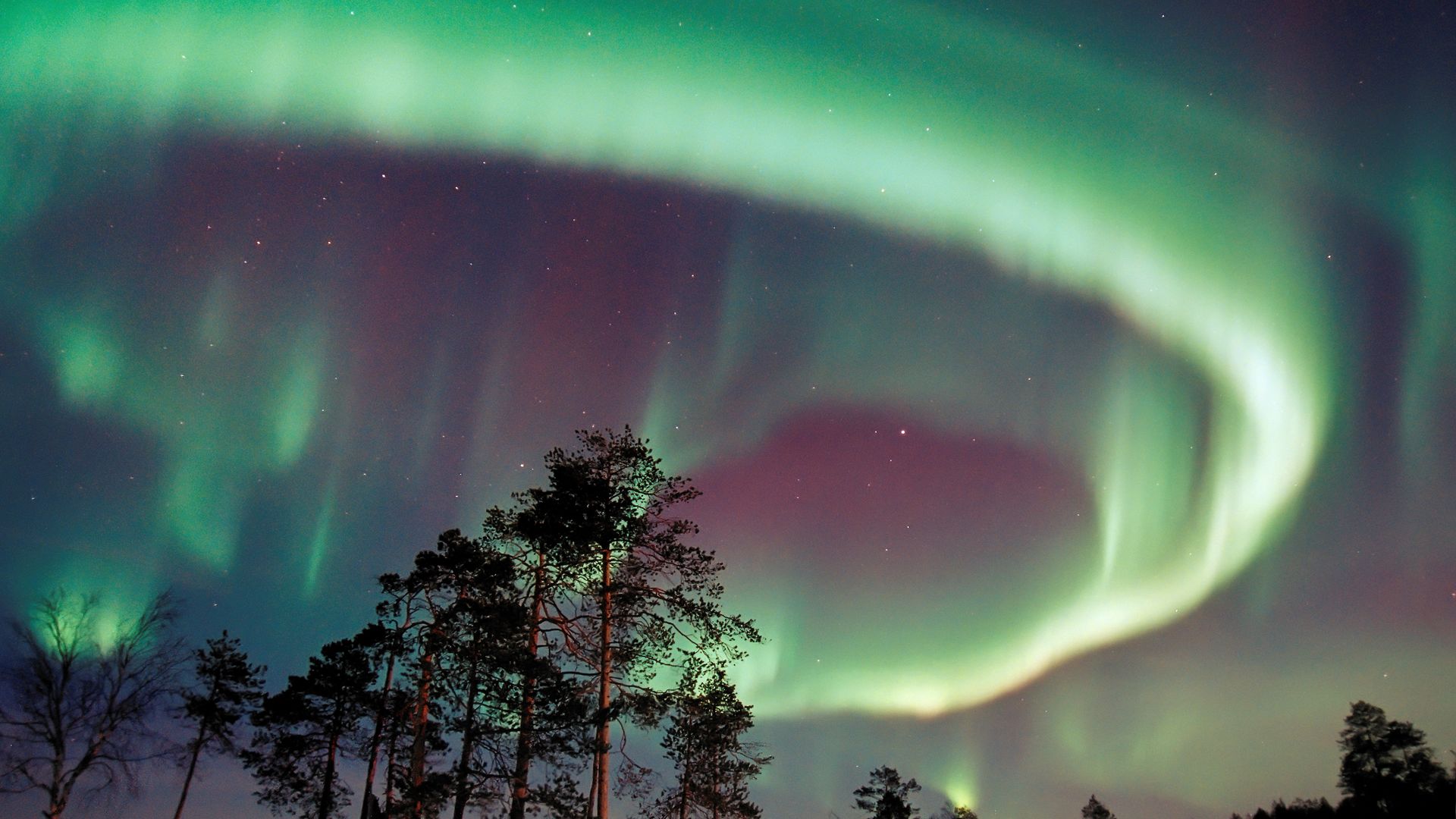 How to see the northern lights in Sweden?
On clear winter nights, away from city lights, the answer is simply to look up. It can be that accessible and easily done to see the northern lights in Sweden, when all the elements are in your favour.
But the truth is that northern lights, or aurora borealis, are a natural phenomenon that cannot be guaranteed. They wouldn't be on so many bucket lists if it was that easy!
What you can do, however, is put all the best chances on your side with these useful tips.
1. Visiting in winter is a must
Solar activity happens all year long. Hence, it is possible to catch a glance of the lights, faint in the night sky, for example in August.
In Northern Europe, or anywhere this north around the world, the lack of darkness during the summer months makes it nearly impossible to see. Even if they come out to play, the long daylight hours may mean you won't even know they are there.
Winter is the ideal time, especially between December and March, for watching the northern lights. At this time of year, solar activity is generally stronger and the skies are darker. Snowfall will also have transformed the landscape into a winter wonderland making the whole affair even more magical.
---
---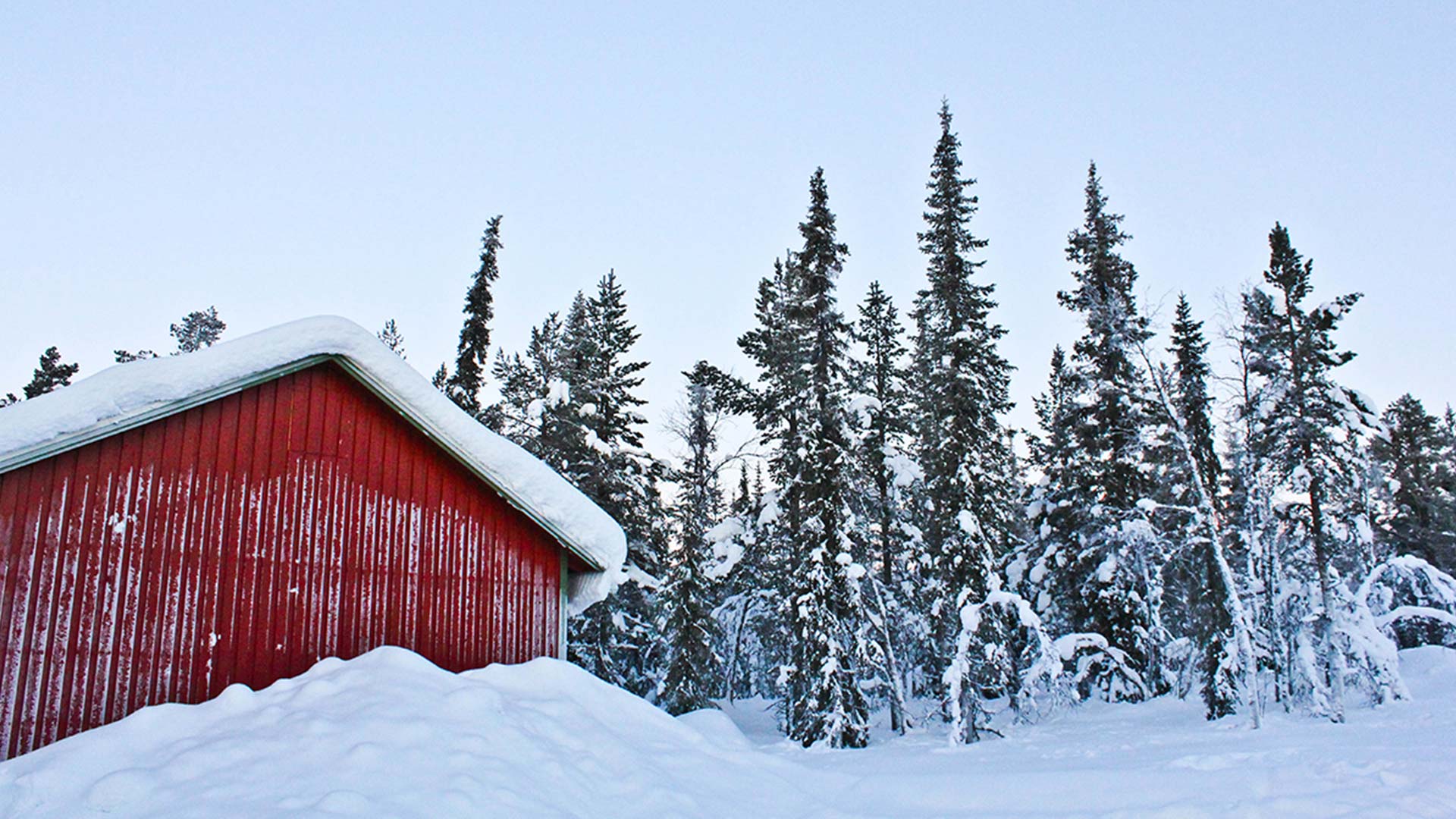 2. Head north of the Arctic Circle
Coming to Sweden is already a good start, but we recommend heading up into Swedish Lapland. Part of this region is located inside the Arctic Circle and the famous "Northern Lights Belt". When it's in the name, you know you're heading in the right direction.
3. Get away from city light pollution
The perfect sky to see the light dancing high above is a very dark one. In our busy world, it is rarer and rarer to be away from light pollution.
The good news is that the more you head north and into the remote wilderness of the Laponian area, the fewer cities you'll find. This, in turn, means you'll find darker skies not only for the northern lights but to admire the stars of the Milky Way.
Doesn't that sound amazing?
If you are staying in one of the northern towns, such as Kiruna, you may find that there is still too much light for the best sightings and photos. An excellent way to chase the darkness and therefore the incredible light show is to book an excursion or stay in a remote location.
---
---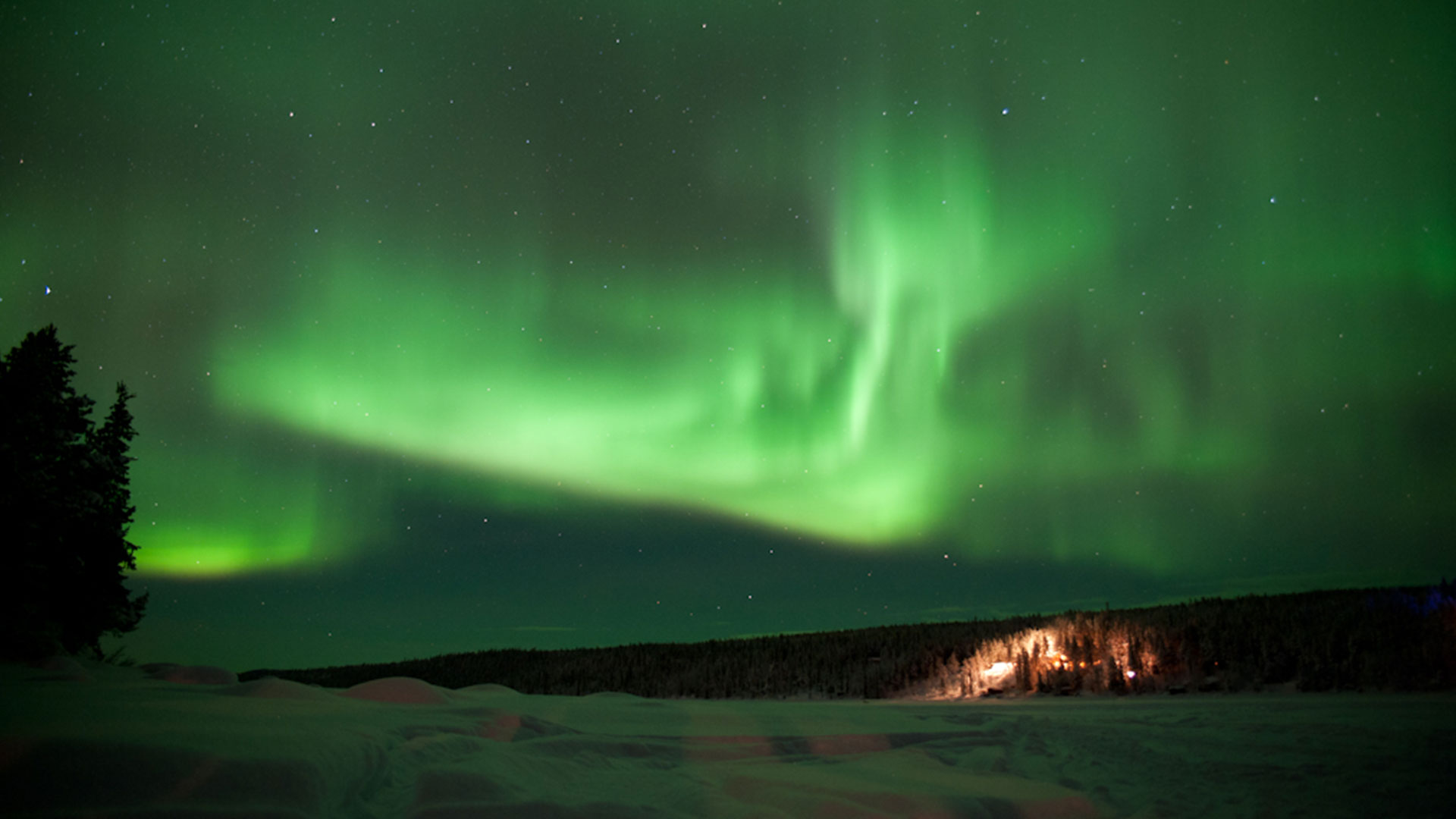 4. Keep an eye on the weather and solar activity
Even if you follow all these tips, two more factors need to coincide in order for you to witness the northern lights. They are unfortunately out of your control, but it's best you keep them in mind.
The weather will need to offer you clear skies during your stay. Unfortunately, if it's cloudy you're unlikely to see the auroras appear.
Some northern lights tours may be rescheduled or cancelled if the weather is too adverse. And certain suppliers may offer you another tour on a different date, so you can try again. As mentioned previously, northern lights are a feat of nature that can never be guaranteed.
The other factor is the intensity of the solar activity. It is best if it is high, of course. This means it'll be stronger in colour and easier to see. Being in the "Northern Lights Belt" will help you as this region is known for its higher intensity solar activity.
There are plenty of aurora forecast app you can download while you're visiting Sweden so you can get alerts.
---
---
When do the northern lights appear in Sweden?
The broader season is winter. That is when you should try to book a trip to Northern Sweden to view the northern lights.
This is because during the summer months, there is near constant daylight around the Arctic Circle, thanks to the midnight sun. From September, the days become shorter and the nights longer, which lasts until around late-March.
We've broken it down for you by months:
September-November: During these months, autumn is taking over and the nights are growing longer. This is a good time of year to visit Sweden for the remnants of nicer summer weather and smaller crowds around the country. This is especially ideal for a city break in Stockholm.
December-February: Dark winter nights galore is awaiting you at this time of year. In fact, in the northern parts, there won't be much daylight at all. However, there are chances of snow and cloud cover during these months, which will transform the landscape into a winter wonderland, perfect for fun snow activities to complement your trip.
March: This month sits at the edge of the equinox meaning the spring brings a nice balance of daylight and darkness. It's a good time to visit for night excursions but also to enjoy day time activities.
As for the time of day, northern lights most commonly show off their colours between 5 PM and 2 AM. This is why guided tours usually happen later in the evening and sometimes into the night.
Some hotels may also even offer a wake-up call should the lights appear in the middle of the night while you're warmly tucked away.
---
---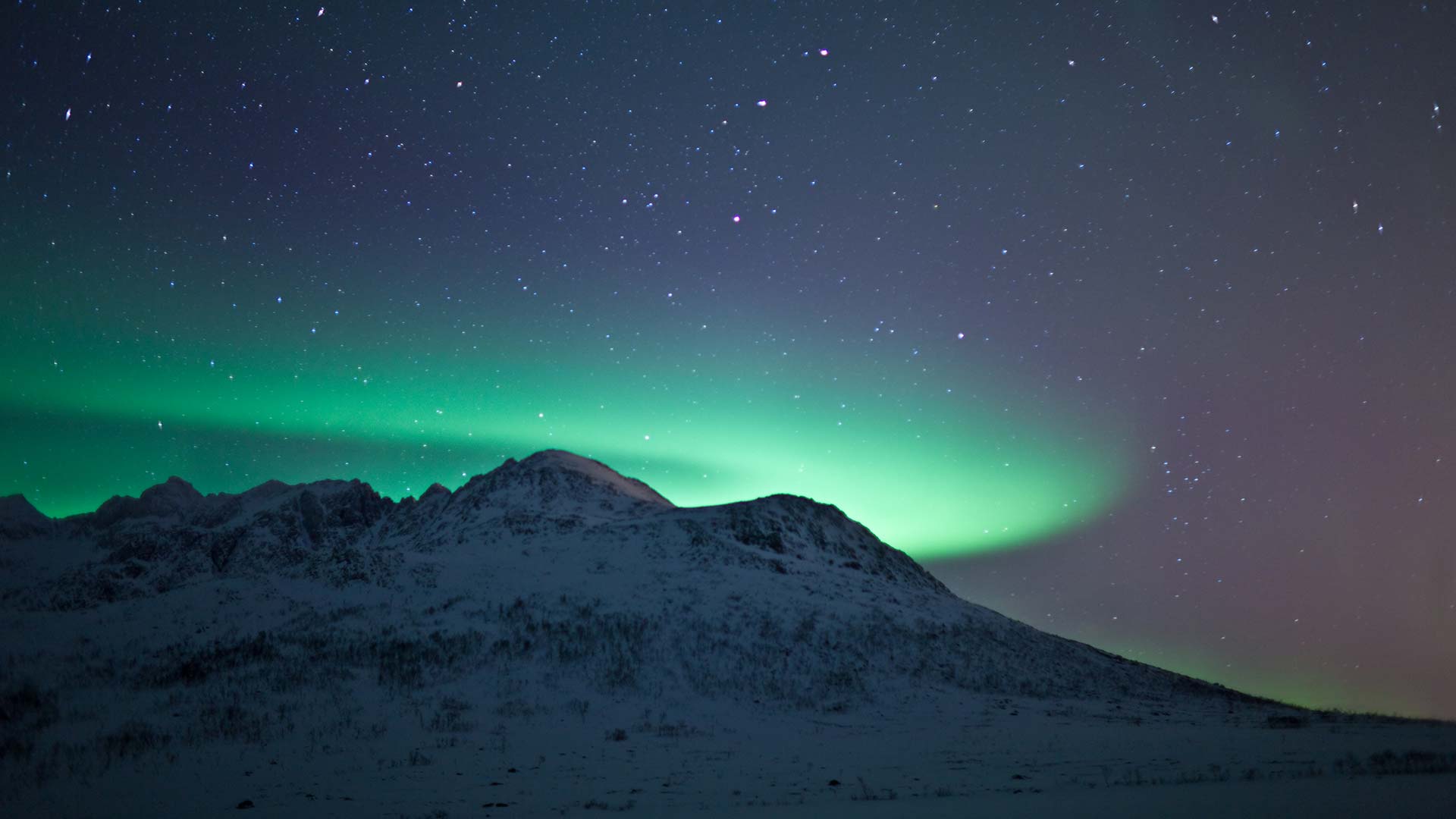 Where to see northern lights in Sweden?
Swedish Lapland
If you travel to Sweden, the best place to see northern lights is in the north, or Swedish Lapland. In that area, as mentioned previously, you'll have all the most important factors on your side.
Part of Swedish Lapland is inside the Arctic Circle and the "Northern Lights Belt", ticking two boxes at once. Its remote location will also take you away from light pollution to unspoilt tundra and charming snowy villages and towns.
But that's not it, you'll also find a stunning backdrop to your winter getaway. And there are plenty of fun things to do, from snowshoeing to skiing and dog sledding. Or you could just watch the snow fall and the colours light up the sky from inside your cosy accommodation.
---
---
If your main goal is to see the northern lights in northern Scandinavia, we also recommend Northern Norway and Finnish Lapland. All three areas, with Swedish Lapland, are close together and offer similar experiences.
Only you can pick which one is your favourite and will suit you best.
Norway
Visit Northern Norway by heading to destinations such as the Lofoten Islands, Tromsø and Kirkenes. All of these locations offer fantastic winter scenery, fun activities and a chance to spot the northern lights.
From Tromsø and Kirkenes you could go on excursions into the countryside. Learn about Sami people and their culture, see the local wildlife, and travel the landscape in unique ways. Try reindeer or dog sledding, or even snowshoeing.
Near Kirkenes, you'll also find a fantastic snow hotel, inspired by Sweden's Ice Hotel.
---
---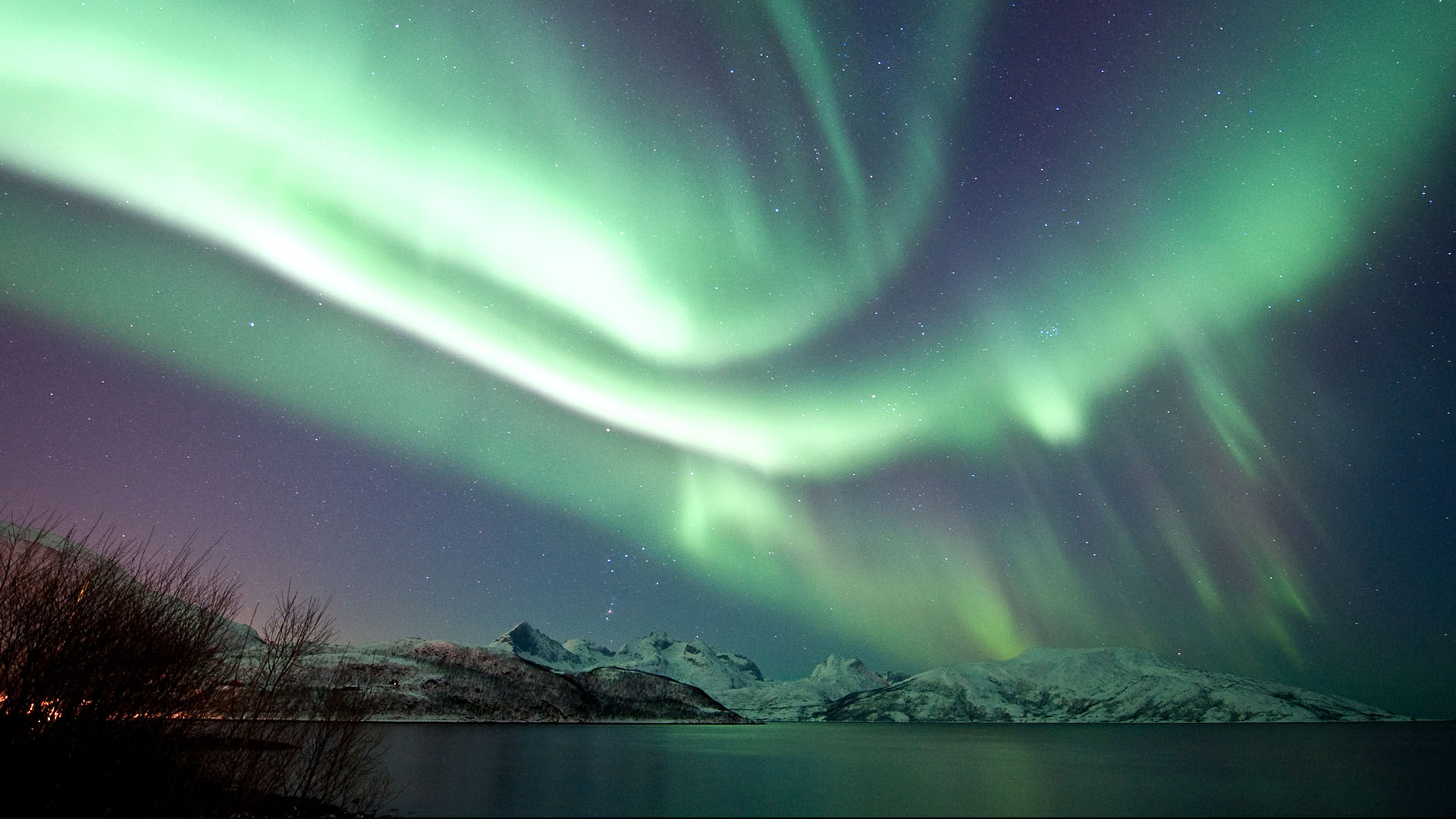 Finnish Lapland
Yes, the Laponian area is split between the north of Sweden and its neighbour Finland. That is why they both share the name Lapland.
Finnish Lapland is another fabulous destination for a winter getaway. One of its many advantages is that in the northern town of Rovaniemi you could find the home of Santa. Sounds perfect for a family-friendly stay around Christmas, right?
You could also enjoy a stay at a snow castle or igloo hotel, learn more about Sami culture, or go on a snowmobile excursion.
---
---
Can you see northern lights in Stockholm, Sweden?
Stockholm, the grand capital city of Sweden, is located in the southern half of the country. Even though it is quite far south compared to Swedish Lapland, it is not unheard of to be able to spot the auroras in Stockholm.
So, in a broad manner, yes, it is possible.
However, if you want to visit Sweden for the purpose of viewing the northern lights, we do recommend putting all the odds on your side. This means heading north of the Arctic Circle if you can.
To enjoy a winter city break, then Stockholm may be a great destination for you. It has warming food, fun attractions for young and adults alike, and great connections around Europe.
And there is the added bonus that you may be able to see a light show in the dark sky, however rare that may be.
Where to stay in Sweden for the northern lights?
Sweden is an incredible country where you could enjoy a getaway in so many locations, from the royal capital Stockholm to more remote mountainous towns.
To see the northern lights specifically, you already know you should head to Swedish Lapland. For that reason, here are our two recommendations of where to stay in the region.
Kiruna
Kiruna is the northernmost town of Sweden and one of the hubs of the Lapland region. Indeed, the easiest way to reach Lapland is to fly to Kiruna. Located inside the Arctic Circle, it is an incredible destination for a fun winter trip.
The northern lights solar activity is just one of the advantages of staying in or near Kiruna. From here you can also reach many of the top attractions of the region. This includes the original Ice Hotel, which opens in mid-December.
For the ultimate Nordic stay, book a night in a cold room to experience it first-hand. If you'd rather keep warm, you can also go for a visit to say you've seen this cool hotel.
You could also try thrilling activities and go on guided tours. Walk through the snowy wilderness with the ease of snowshoes, try driving a snowmobile, or meet the huskies before taking off on a dog-sledding adventure.
---
---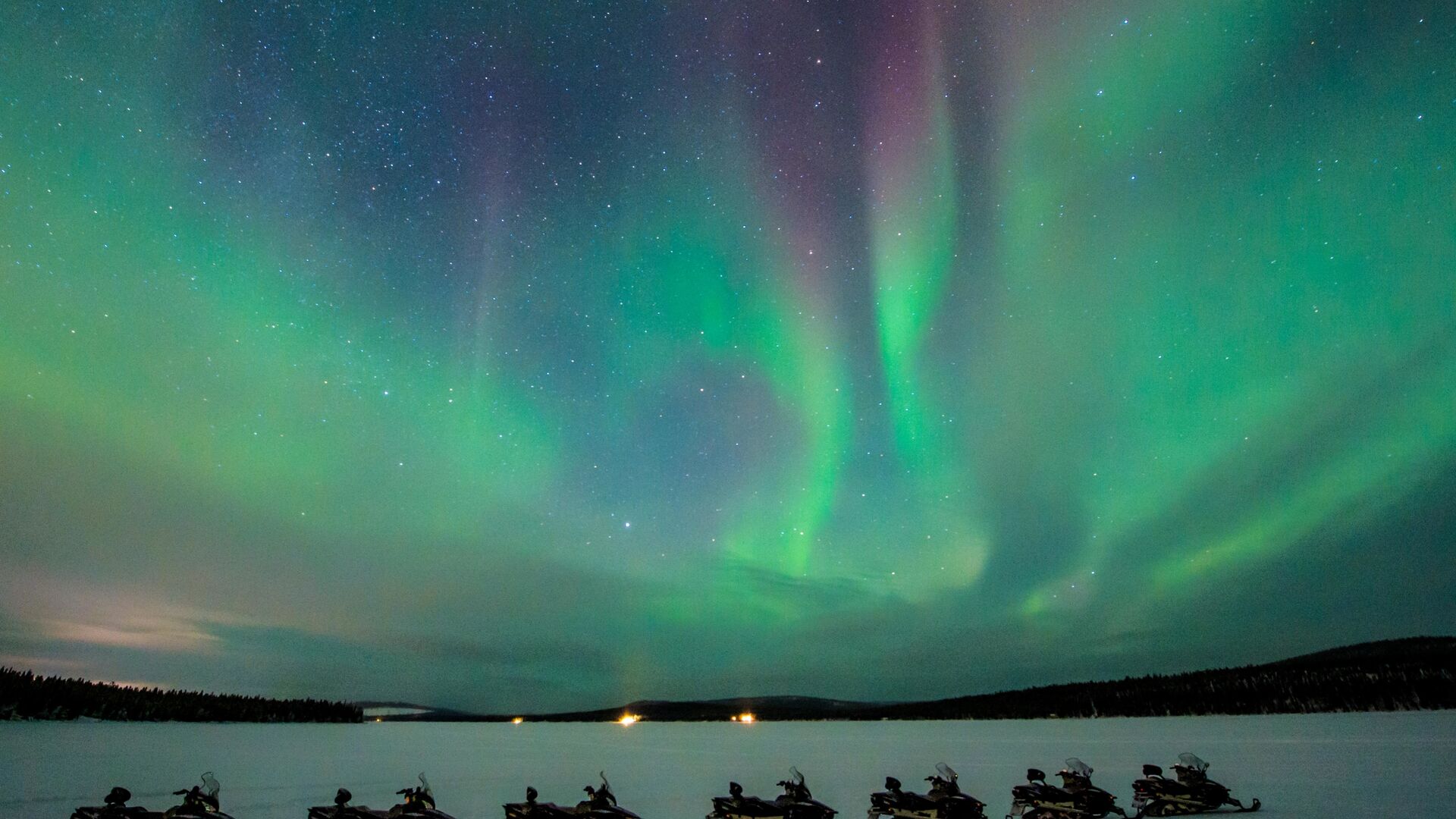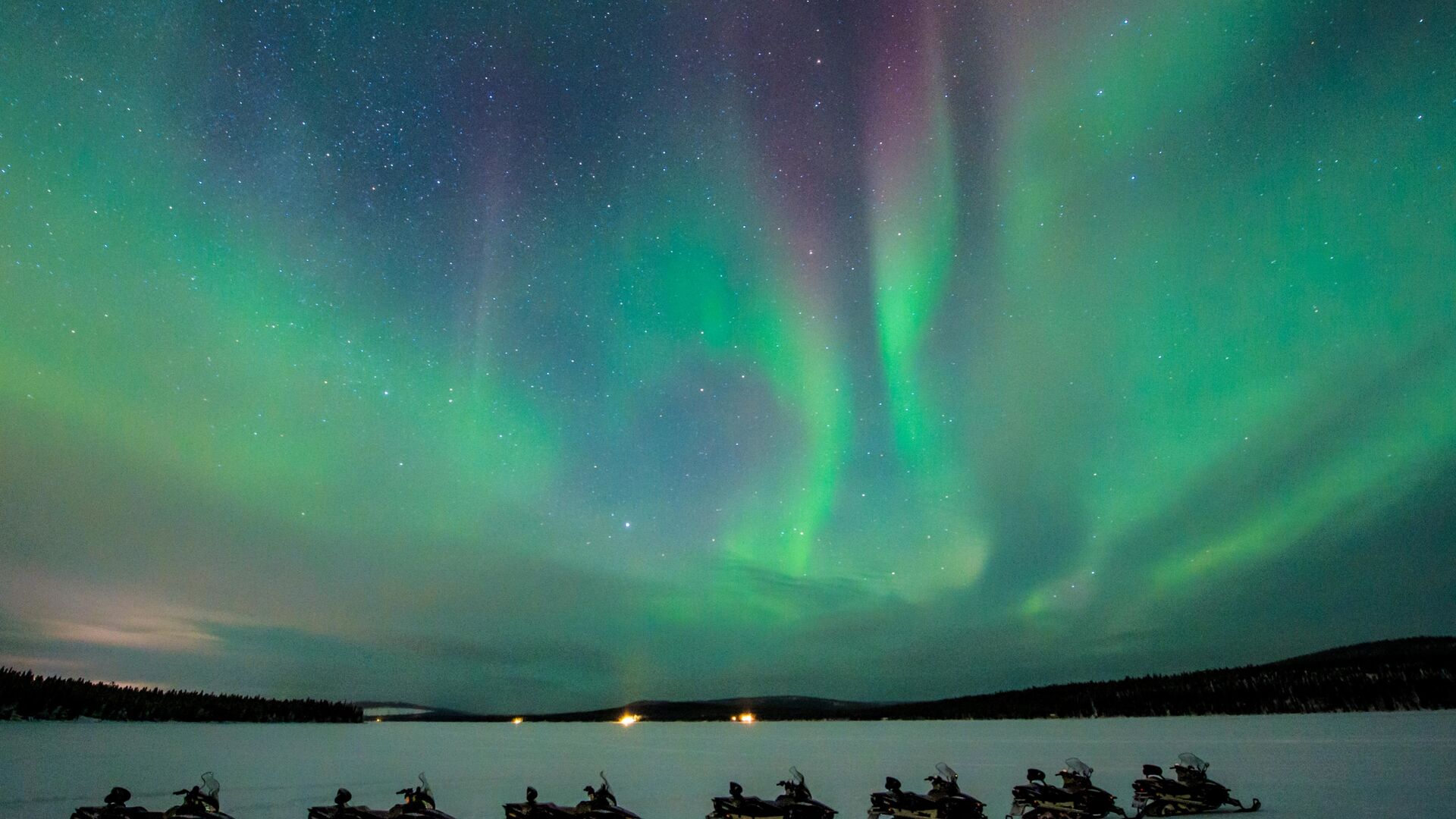 Abisko National Park
Abisko National Park is at the heart of Lapland, set against a beautiful alpine backdrop. In winter, you can admire the majestic mountains and the snowy Abiskodalen valley and the frozen Torneträsk lake.
Because of its low precipitation, this is an excellent area if you want to witness the northern lights, thanks to clear skies and the polar nights of winter.
Within this beautiful park, head up the Aurora Sky Station for an unspoilt view of the sky above. You can take the chairlift up the mountainside to reach the station. There is a restaurant where you could enjoy a delicious Nordic meal, and then go for a guided walk to hopefully catch sight of the colourful, dancing lights.
As Abisko is located only 100 kilometres (60 miles) from Kiruna, you could also have a joint visit of both locations.
---
Are you convinced Sweden is your next destination to attempt to see the stunning northern lights? When you're ready to book, get in touch with our local travel experts. They are based in the Swedish capital, Stockholm, and know the region inside out.
And if you'd rather visit Northern Norway or Finland instead, we can help too! Just ask and your personal travel consultant will make sure your winter getaway is one to remember.