You might have heard about Santa's home in the North Pole. And yes, Lapland is indeed a fantastic place to go with the kids to meet the man in red. But did you know a Lapland holiday for adults offers you the perfect winter escape?
While Father Christmas has made Lapland famous, there are so many more reasons to visit this northern region in Finland and Sweden. In winter Lapland is an enchanting wonderland draped in snow, with thrilling activities to enjoy and cultural experiences to be had.
If you're travelling as a couple, expect to be swept off your feet on a romantic Lapland tour. Or bond with friends and family while out on a husky ride or reindeer safari. The great thing about a Lapland holiday for adults is that you can make it as active or relaxed as you like!
Read on to learn why Lapland is such a wonderful winter destination for grown-ups.
---
---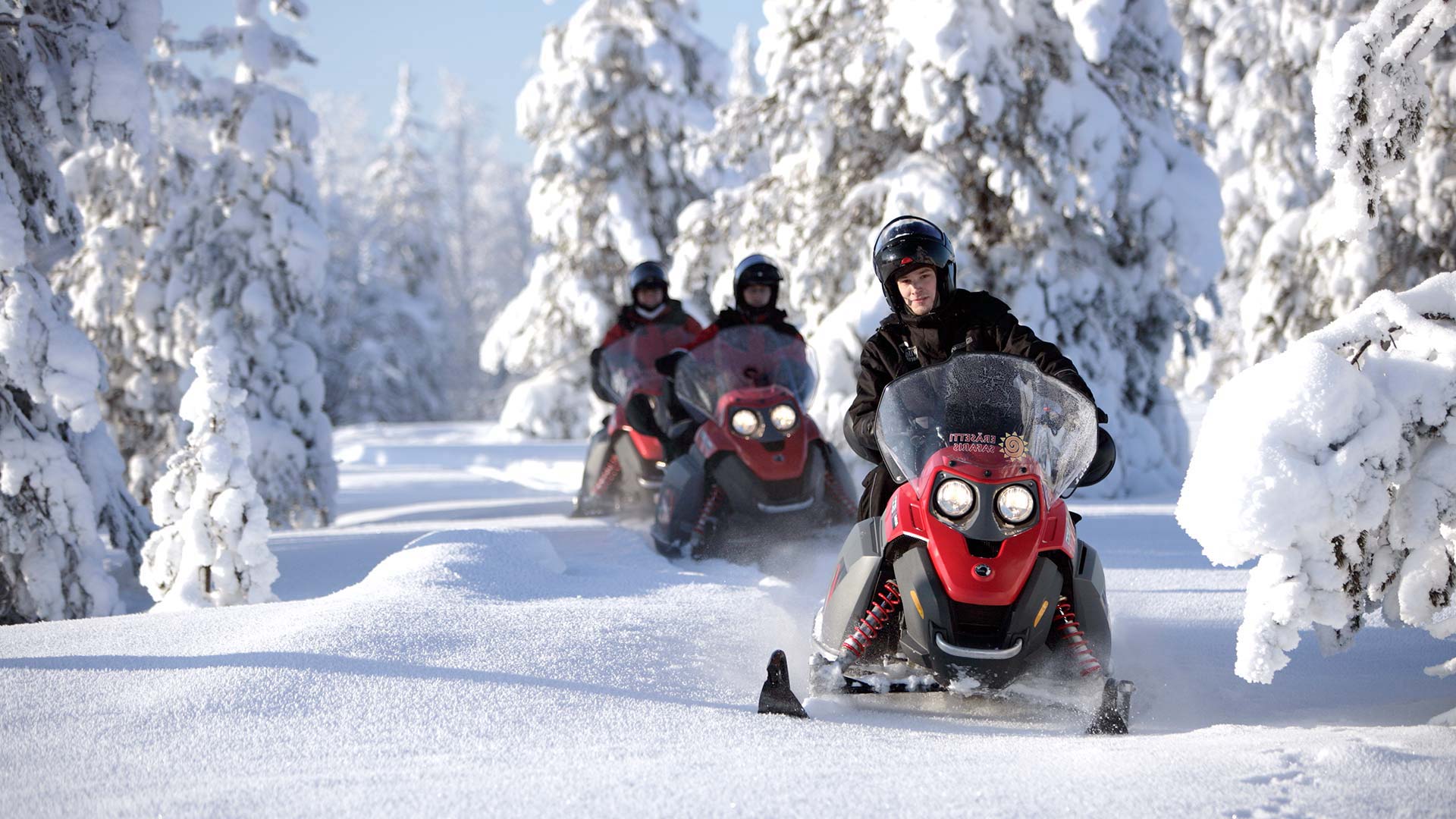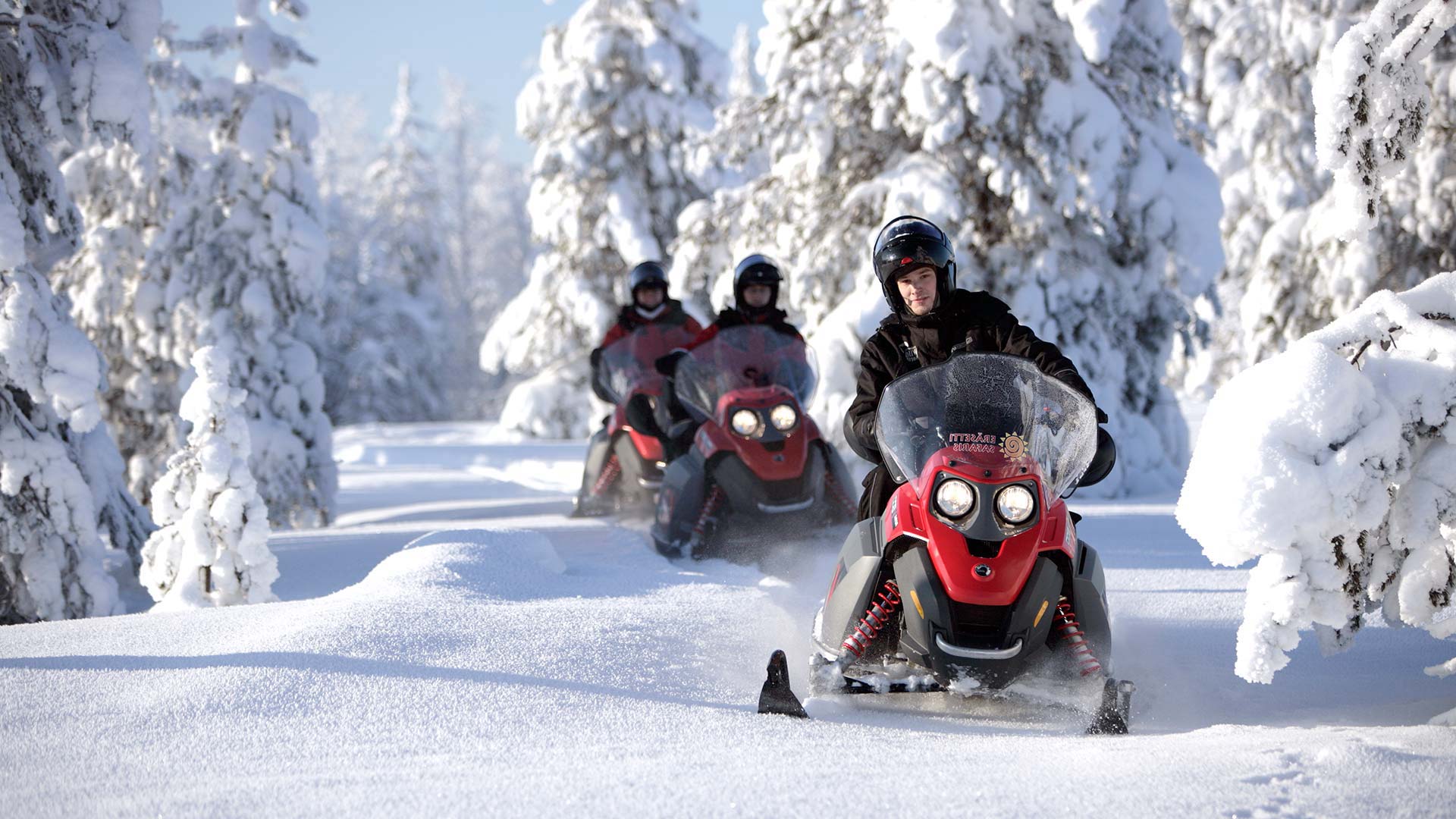 1. You can enjoy activities in the snow
Snowmobiling
One of the most thrilling things you can do in Lapland is ride a snowmobile! Carve your way through secluded forests and open landscapes, admiring the sight of snow sparkling in the sunlight. A guide will accompany you but you'll get to drive a snowmobile yourself for a truly exhilarating experience.
You'll cover a lot of ground on a snowmobile safari, zipping through pristine national parks dotted with frozen lakes. And, if you like the idea of exploring this wintry scenery at night, you can even embark on an evening snowmobile tour to hunt for the northern lights.
---
---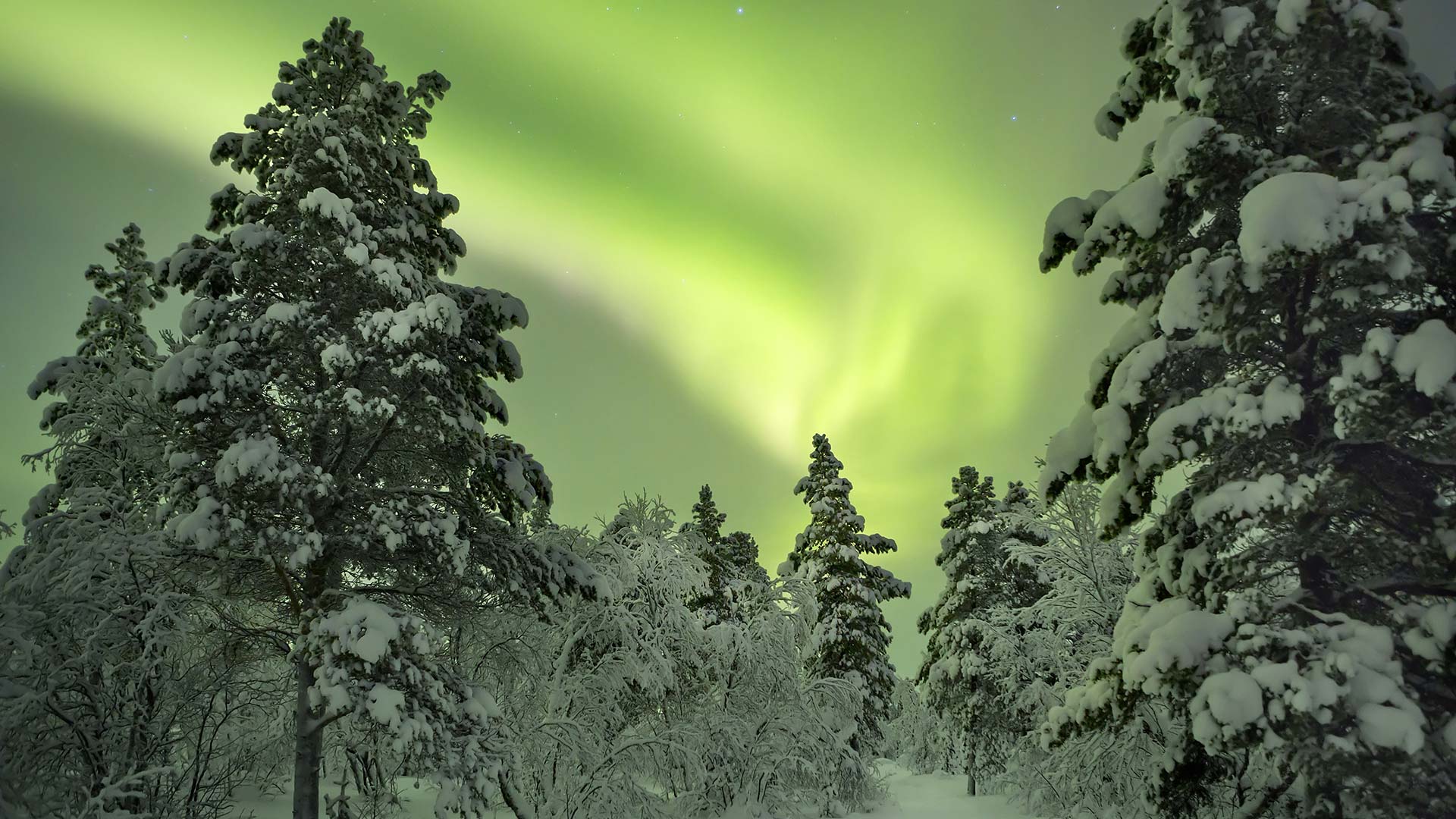 Chasing the northern lights
Did you know that Lapland is one of the best places you can see the aurora borealis? This natural phenomenon lights up the night sky with beautiful colours, which are more visible the further north you go. Since Lapland is located in the Arctic Circle, it is a prime location for witnessing the northern lights.
In fact, Swedish and Finnish Lapland are both within the "aurora zone" (or "northern lights belt"). This is a band encircling the Northern Hemisphere between 65 to 72 degrees north, where the aurora occur with frequency and intensity.
You could head out on a snowmobiling or snowshoeing adventure at night to chase the aurora borealis. Or visit the Aurora Sky Station in Abisko National Park, Swedish Lapland. Here you can enjoy a 4-course dinner followed by a guided excursion to hunt for the northern lights.
---
---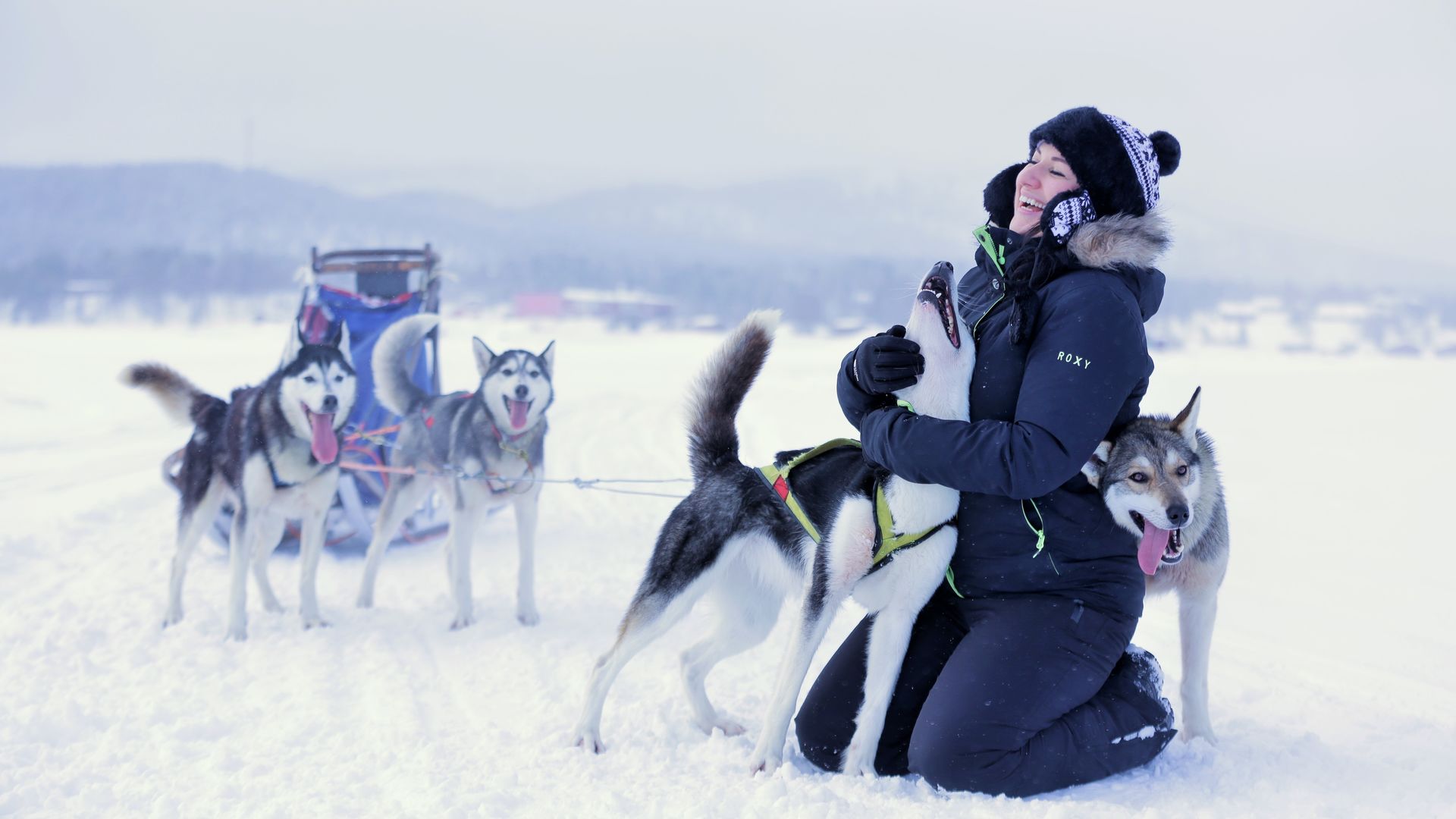 Dog sledding
Dog sledding is a quintessential Lapland experience and one you'll never forget. Imagine being pulled along by a group of energetic sled dogs, gliding through the snowy wilderness while cosied up under a blanket.
You'll get to travel in the traditional way, as the locals have done for more than 1,000 years. The dog sled drivers, or "mushers", manage teams of Siberian Huskies or Alaskan Malamutes that can run at an average speed of 32 kilometres (20 miles) an hour.
On your husky ride, you'll learn how to drive the sled before taking the reins and setting off. Two people can share one sleigh, so if you're travelling to Lapland as a couple, prepare for a wonderfully romantic ride through a winter wonderland!
---
---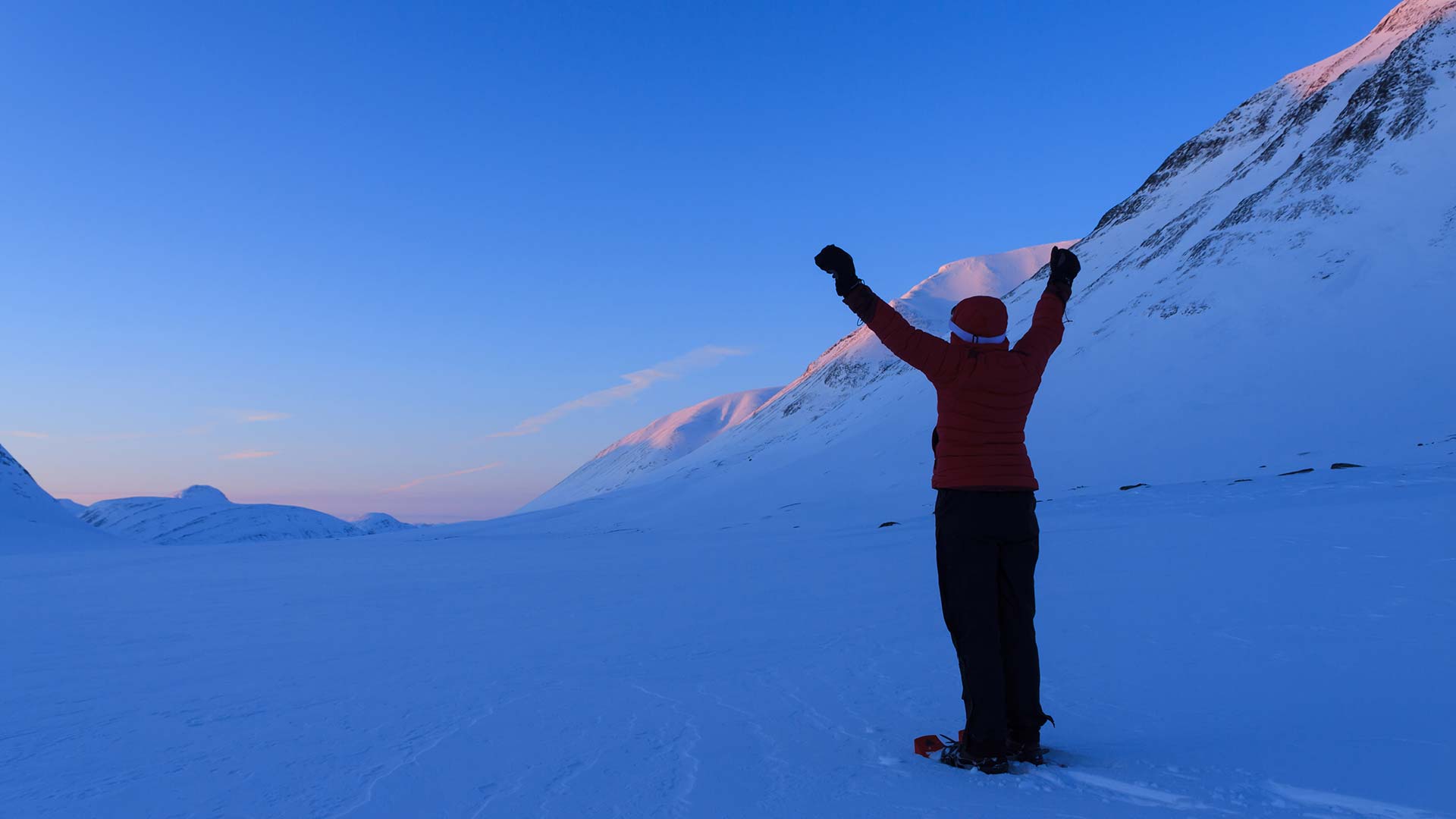 Snowshoeing
Lapland is a haven for winter sports, its snowy plains dotted with ski resorts that beckon active travellers. It's not just snowboarding and skiing you can try here though.
Immerse yourself in the unspoilt scenery on a snowshoeing excursion. This activity is the closest thing to hiking you can get in these snow-laden landscapes. And although you do need to have good physical health to take part, this isn't a super strenuous activity so previous experience is not required.
You'll be geared up with shoes and poles to help you walk through the snow, feeling the crunch beneath your feet and seeing immaculate landscapes. You might even spot some Arctic wildlife!
---
---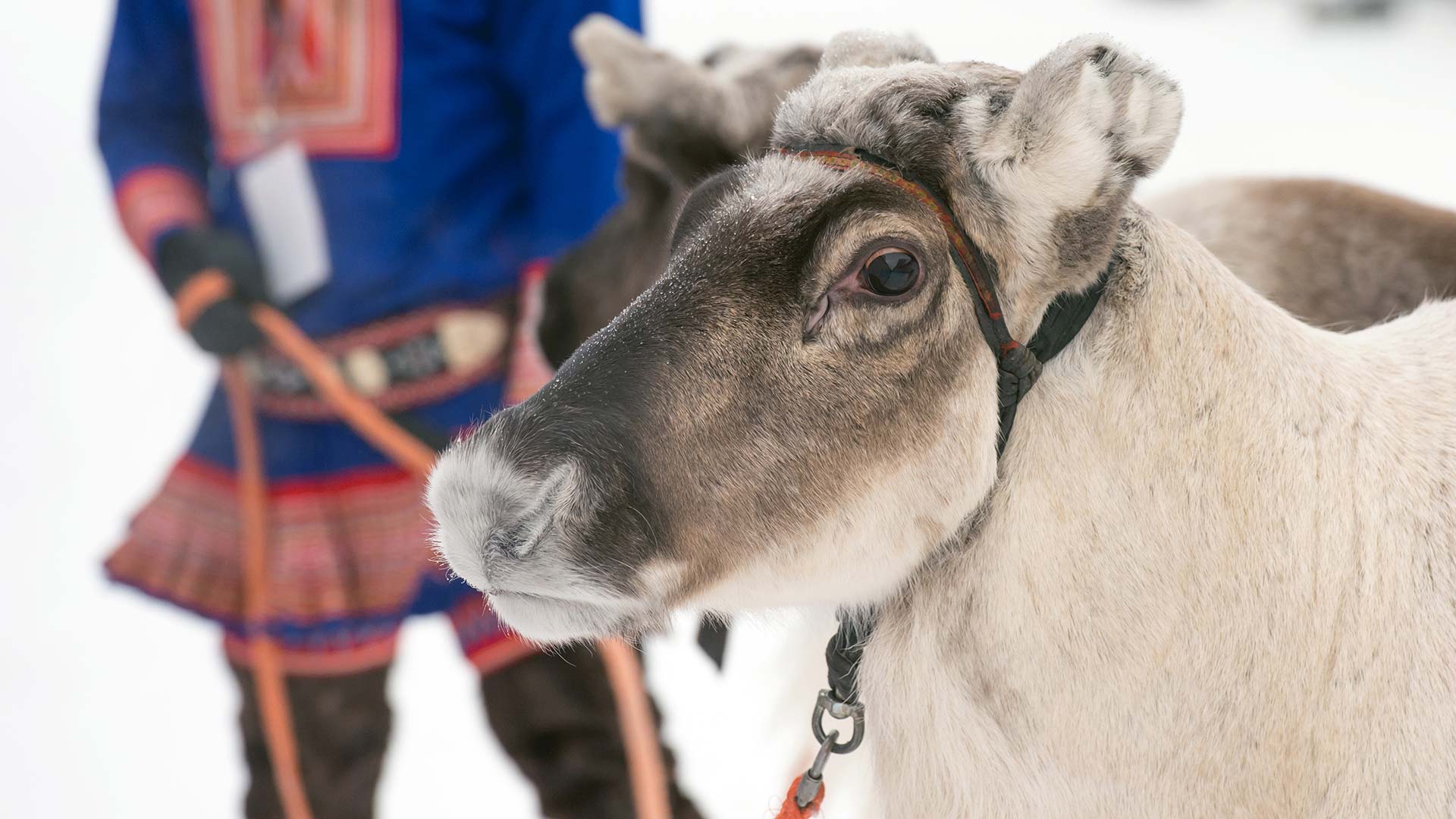 2. You can soak up culture too
Sámi culture
Although the snowy scenery is indeed pretty, that's just the start of the story. On your Lapland holiday for adults, you can experience traditional Sámi culture too. The Sámi are the native people of northern Scandinavia who have lived in this region for thousands of years.
Meet Lapland's local Sámi people and learn about their way of life. Buy some arts and crafts – "slöjd" – to take home for souvenirs. Sample typical cuisine like smoked fish, fried cheese and barley flatbread, as well as moreish desserts served with cloudberry jam.
You could also visit reindeer farms to find out why these animals are so important to the Sámi. Plus, you'll get to enjoy sleigh rides and hear stories around the fire in a lavvu, a traditional Sámi tent.
---
---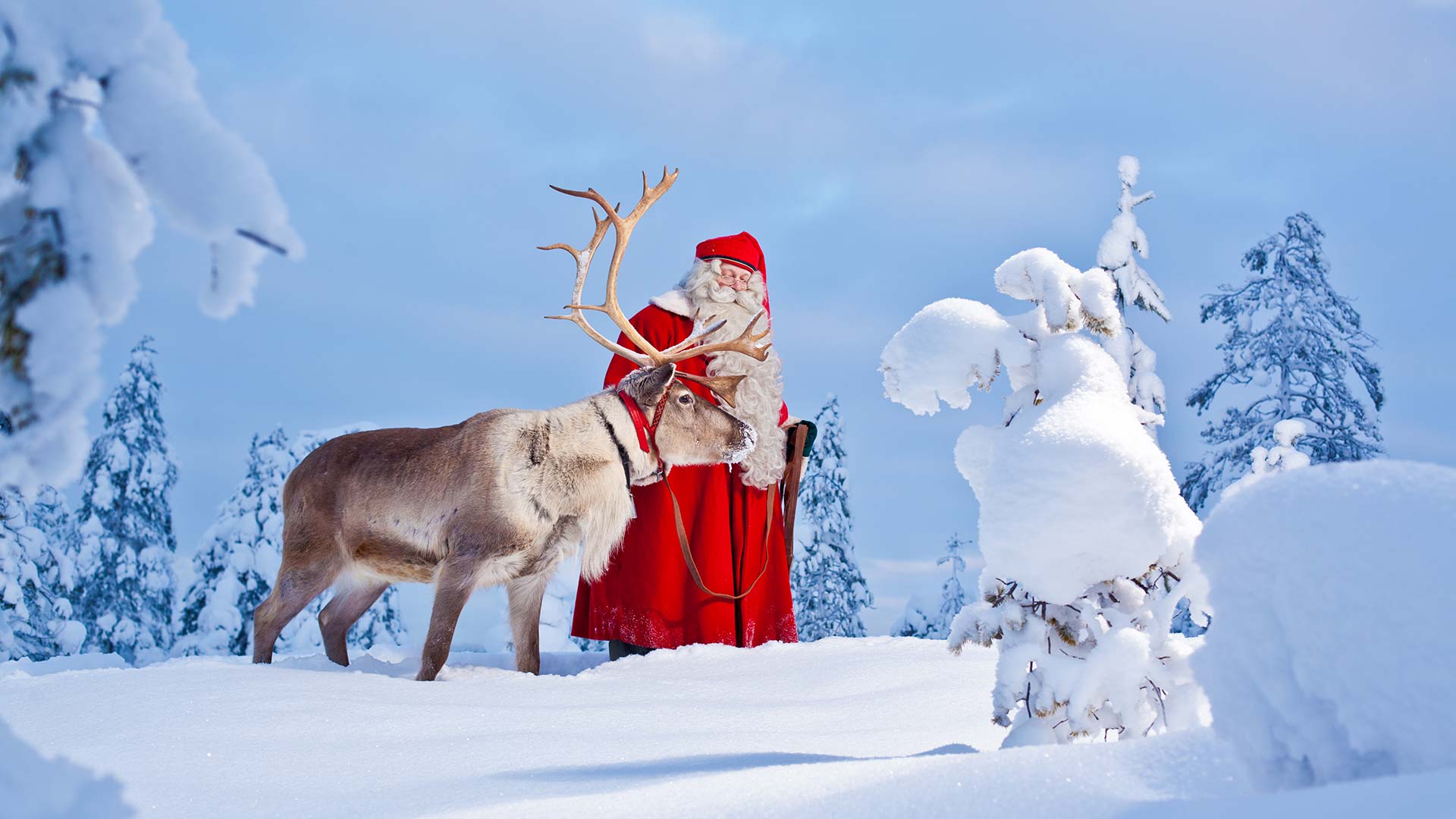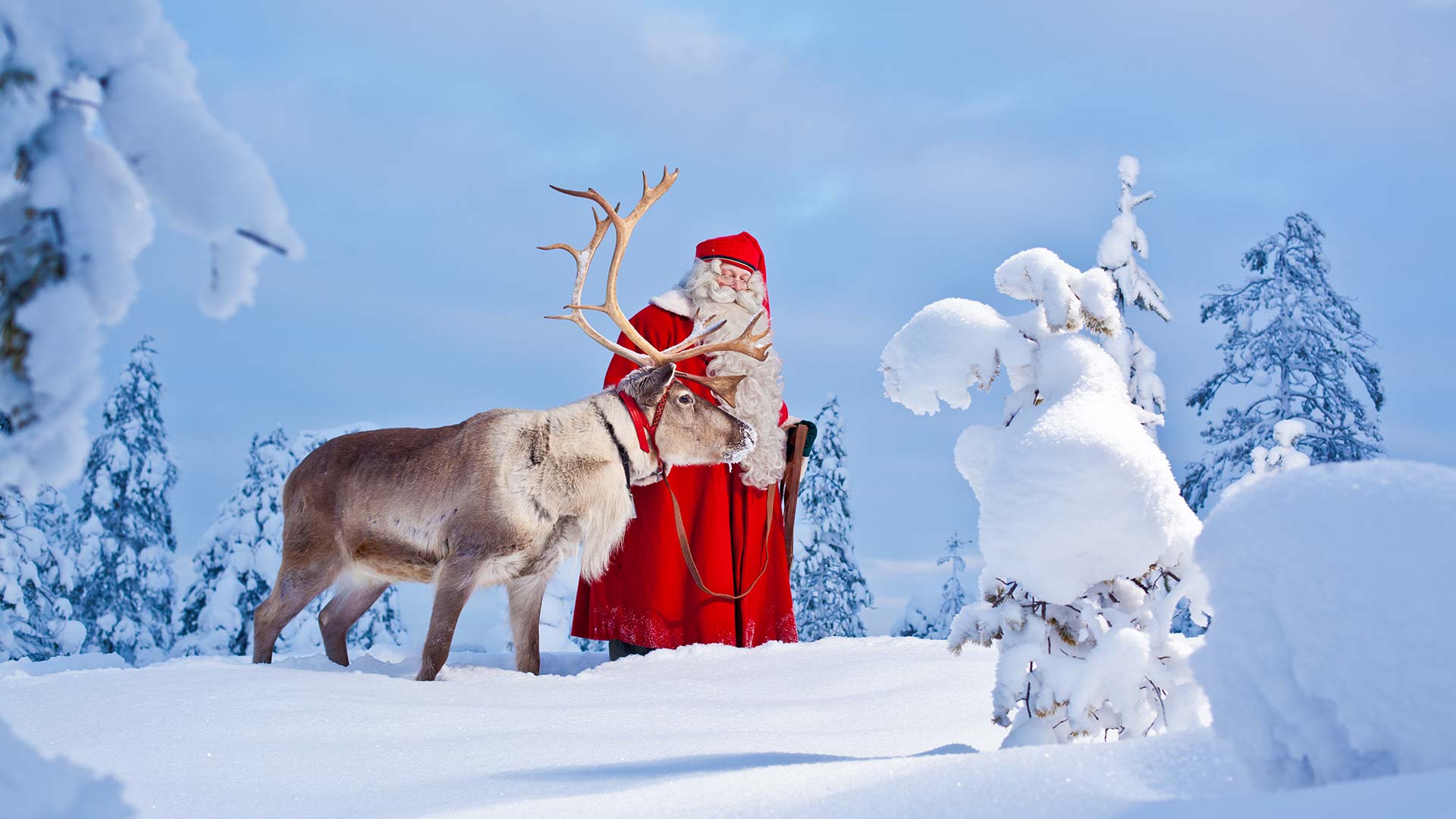 3. Celebrating Christmas and NYE here is hard to beat
Spend Christmas or New Year in Lapland for the ultimate festive getaway. Lapland has everything you could dream of: snow-blanketed scenery, igloos and ice hotels, Nordic spas, winter activities – the list goes on!
You may be on a Lapland holiday for adults, but that doesn't mean you can't unleash your inner child. If you've always wanted to meet Father Christmas, you can do just that in the North Pole.
Visit Santa Claus Village in Rovaniemi, Finnish Lapland, to see Santa in person. You can also shop for souvenirs, explore the Christmas exhibition, and send a postcard from the Santa Claus Post Office.
For a New Year's Eve to remember, Lapland has you covered. You could enjoy a festive dinner in an enchanting setting – a wooden hut tucked away in the forest. Mingle with locals and other visitors while experiencing Lappish traditions such as fortune-telling and Shaman rituals, rounded off with fireworks.
---
---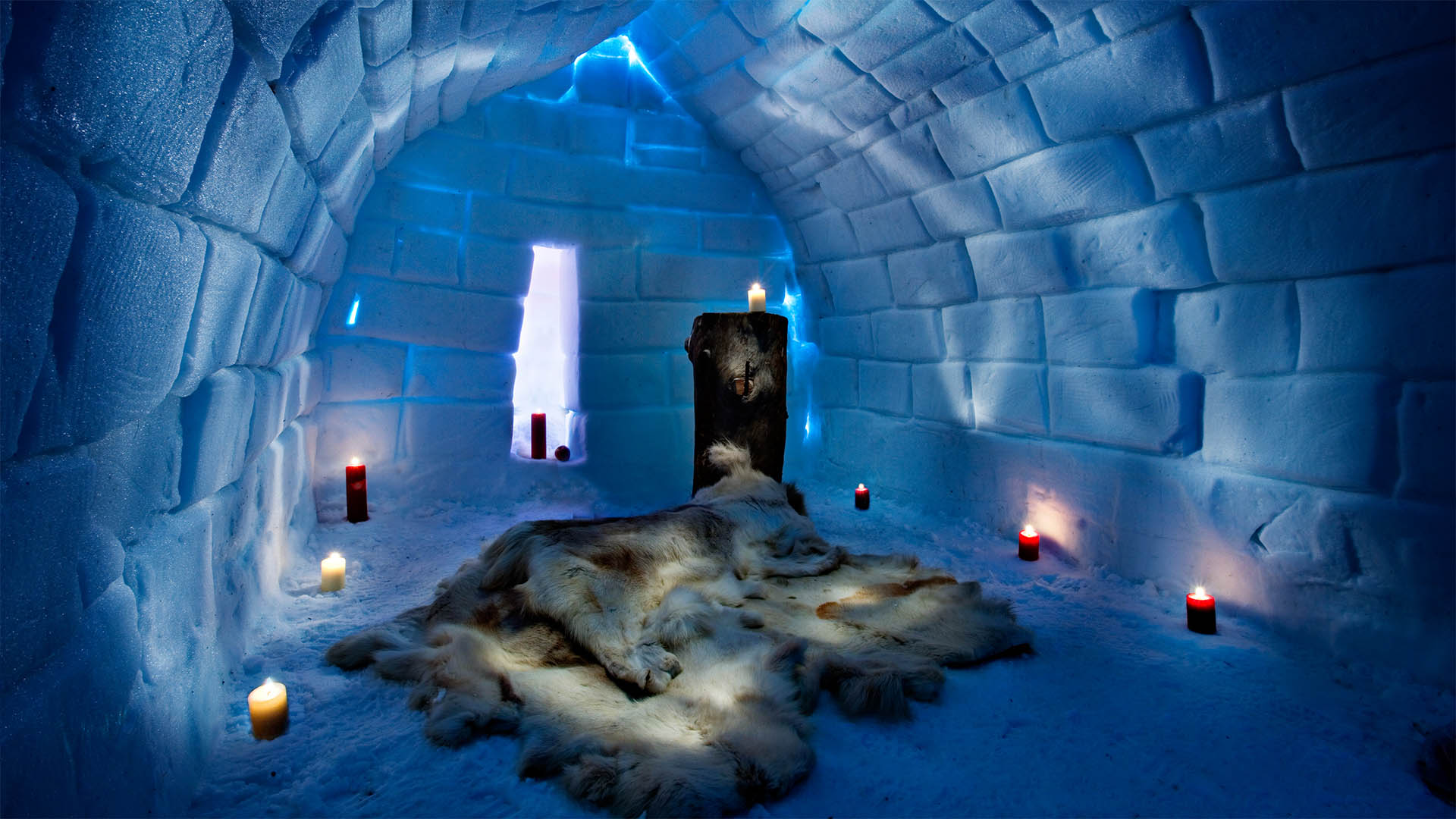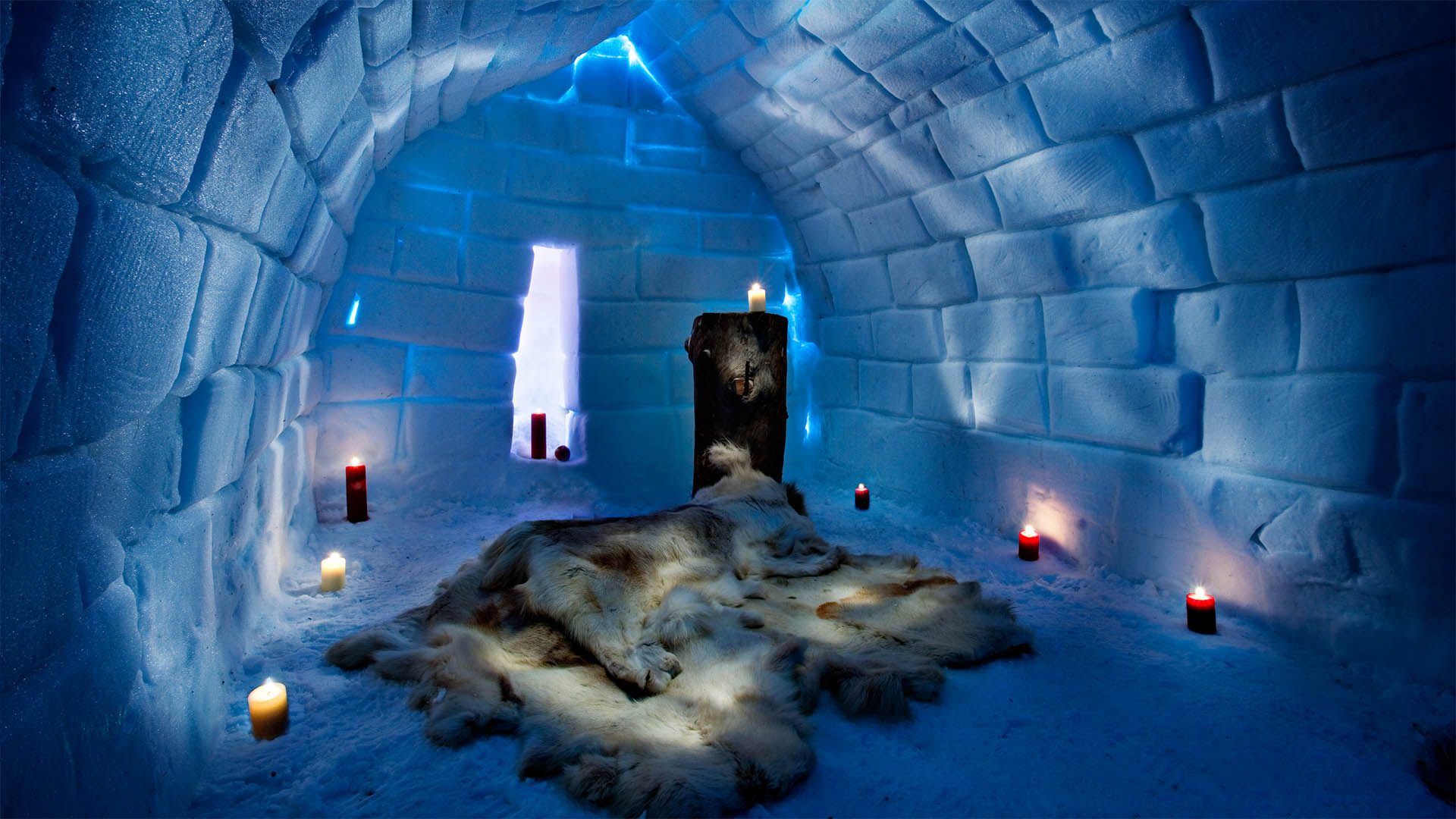 4. There are some really cool places to stay
One of the most special experiences you can have in Lapland is sleeping in a Nordic ice hotel or glass igloo. Picture cosying up under thick blankets surrounded by snow sculptures carved by hand. Or imagine gazing through domed windows that frame the northern lights dancing above you.
Visit the ICEHOTEL outside Kiruna, Swedish Lapland, to sleep in an ice room surrounded by astonishing sculptures. Or you could stay at the SnowCastle in Kemi, Finnish Lapland, for a fairytale experience in a fortress hewn from snow and ice.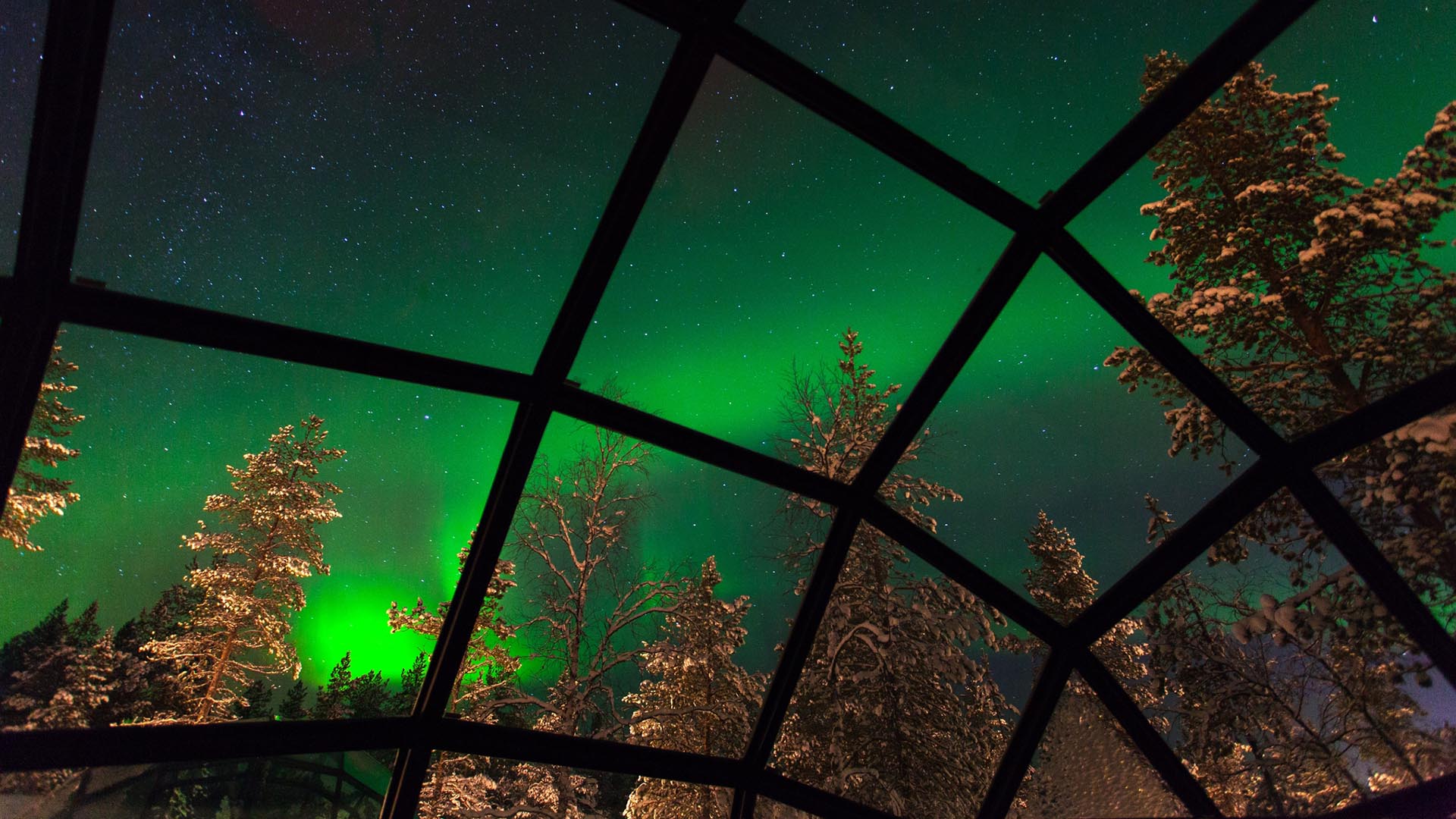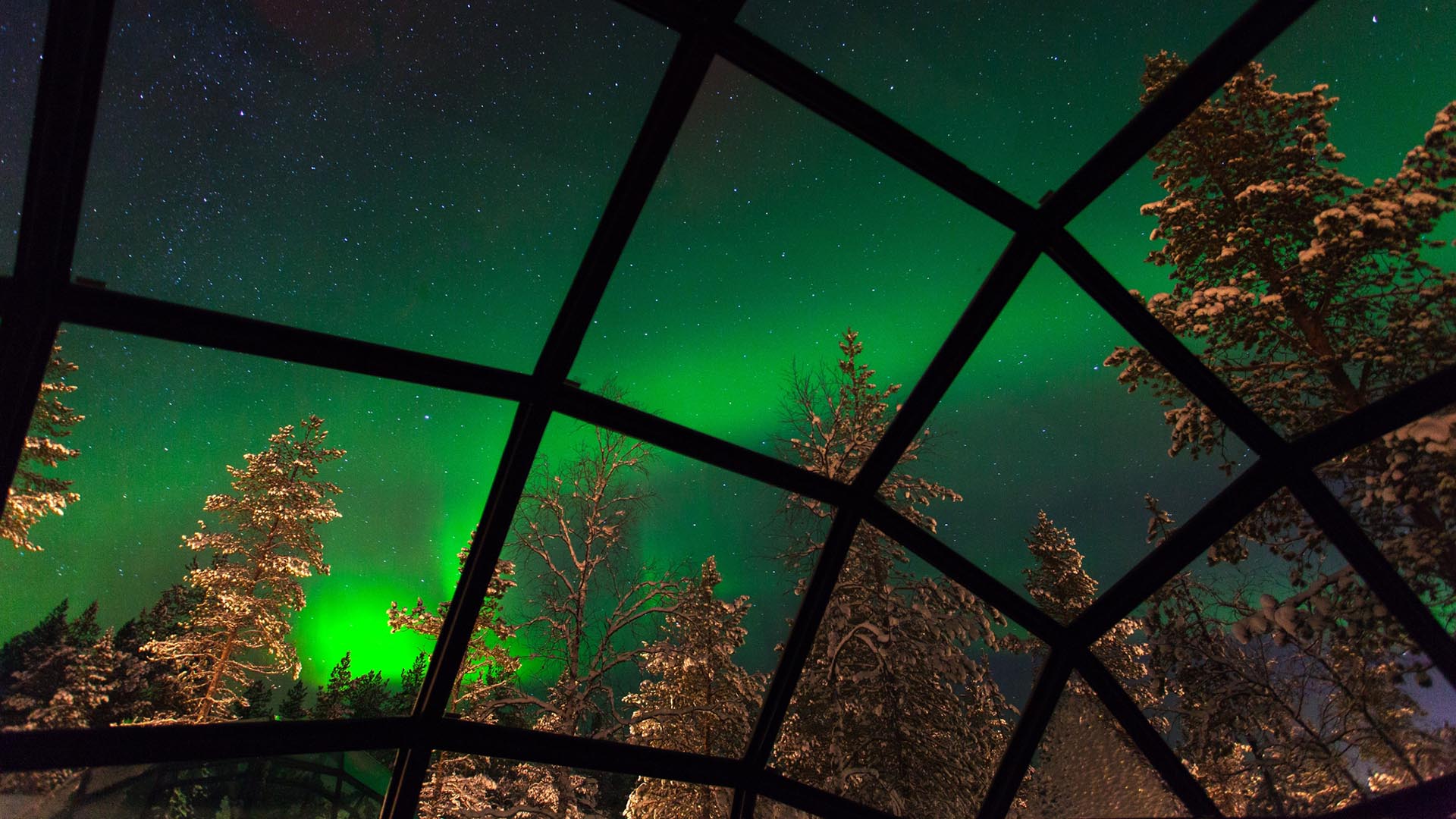 Another frozen hideaway in Finnish Lapland is the Arctic SnowHotel and Glass Igloos, tucked away in the countryside outside Rovaniemi. Choose between a room made of ice or a glass dome with uninterrupted views up to the sky. Finland also boasts an Igloo Village, studded in the scenic Urho Kekkonen National Park.
It's not just the extraordinary accommodation that's impressive though. On your visit to these hotels, you could sip drinks at ice bars, step inside ice churches, and enjoy dinner in ice restaurants. There are even ice art exhibitions to discover!
---
---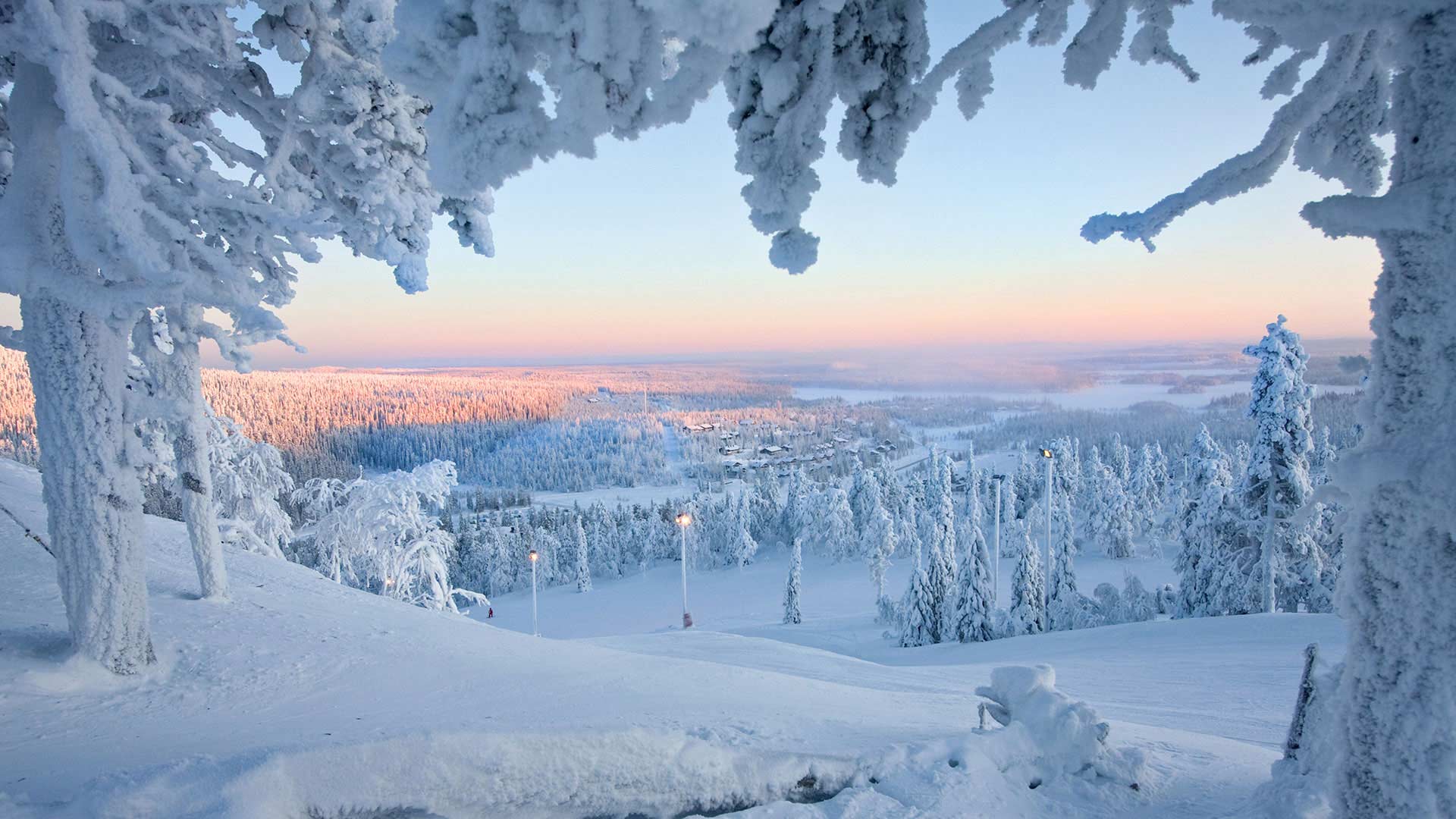 Good to know
Visit in winter
Lapland holidays are ideal if you want a short break in winter, with plenty of fun to be had over a few days. We recommend visiting Finnish or Swedish Lapland between December and March, when you'll experience snow-laden landscapes and festive activities.
Nordic Visitor's Lapland tour packages include accommodation, daily breakfast, a selection of excursions and transfers. Our travel experts will take care of all the arrangements for you to ensure you have a seamless and unforgettable trip!
---
---
Your payment is protected
While Nordic Visitor doesn't have ATOL protection, we do have insurance coverage that safeguards all our customers' payments. The reason ATOL protection does not apply to our tours is because we do not book your international flights.
Nordic Visitor complies with European Union laws on Package Travel regulations. For more information about financial protection, read our booking information page.
---
---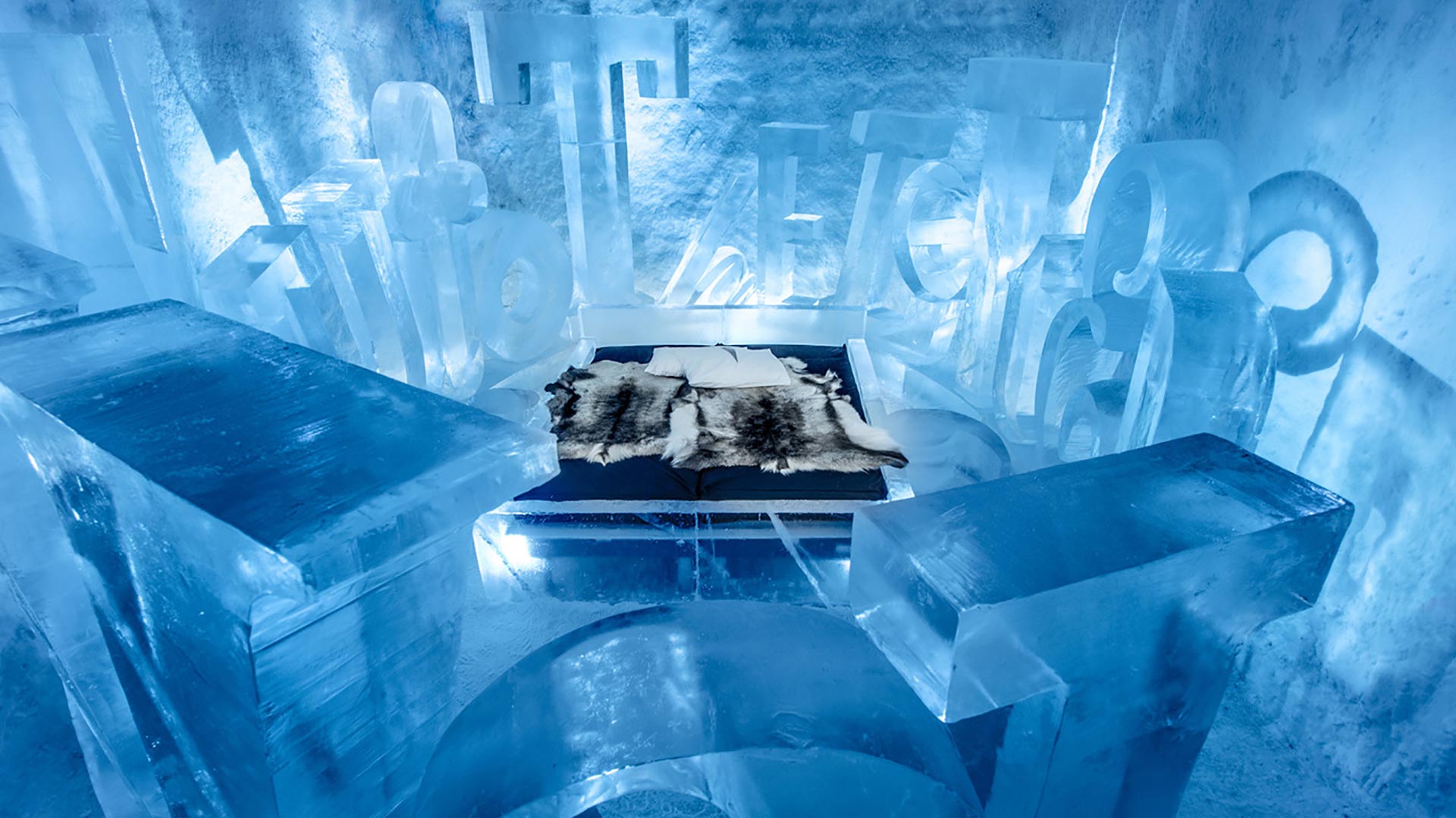 Lapland really is the ultimate winter destination for grown-ups! Whether you want a short 2-night break or a 6-day holiday, explore all our Lapland packages to find the right one for you. We can tailor your itinerary with extra nights and activities, so don't hesitate to ask.
Get in touch with us to start planning your dream Lapland trip.