Imagine visiting fairytale castles covered in snow or walking through cobbled-stone streets with a warm cup of mulled wine in hand. Learn about Danish history and immerse yourself in the culture with a trip to Copenhagen and beyond.
Maybe you've already planned your Danish itinerary, or you're looking for inspiration about what to do on a tour of Denmark in winter. Travel to this land of Vikings and hygge for a memorable trip full of festive cheer, hearty food and fun attractions.
Denmark in winter
First things first, what can you expect of winter in Denmark? The winter season is usually from October until April, with the peak being December to February. During that time of year, you're more likely to experience cold temperatures and therefore snowfall.
The average winter temperatures are around 0°C (32°F), meaning they hover above freezing. As the temperatures start dropping, it's best to be ready for all weather so you can enjoy yourself no matter what.
But the silver lining of cold winter temperatures is frost and snow. They help turn the beautiful coastal landscape into a winter wonderland.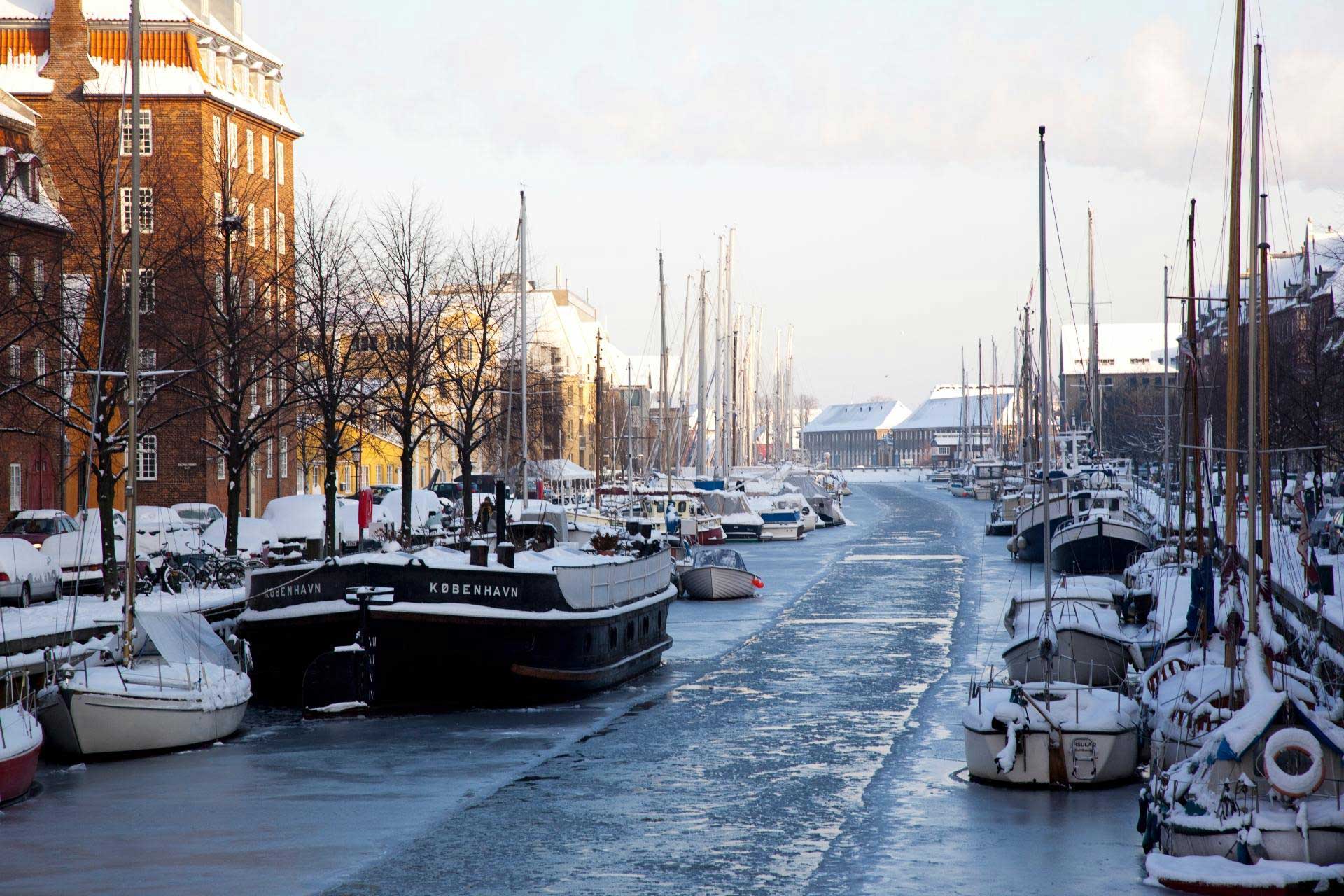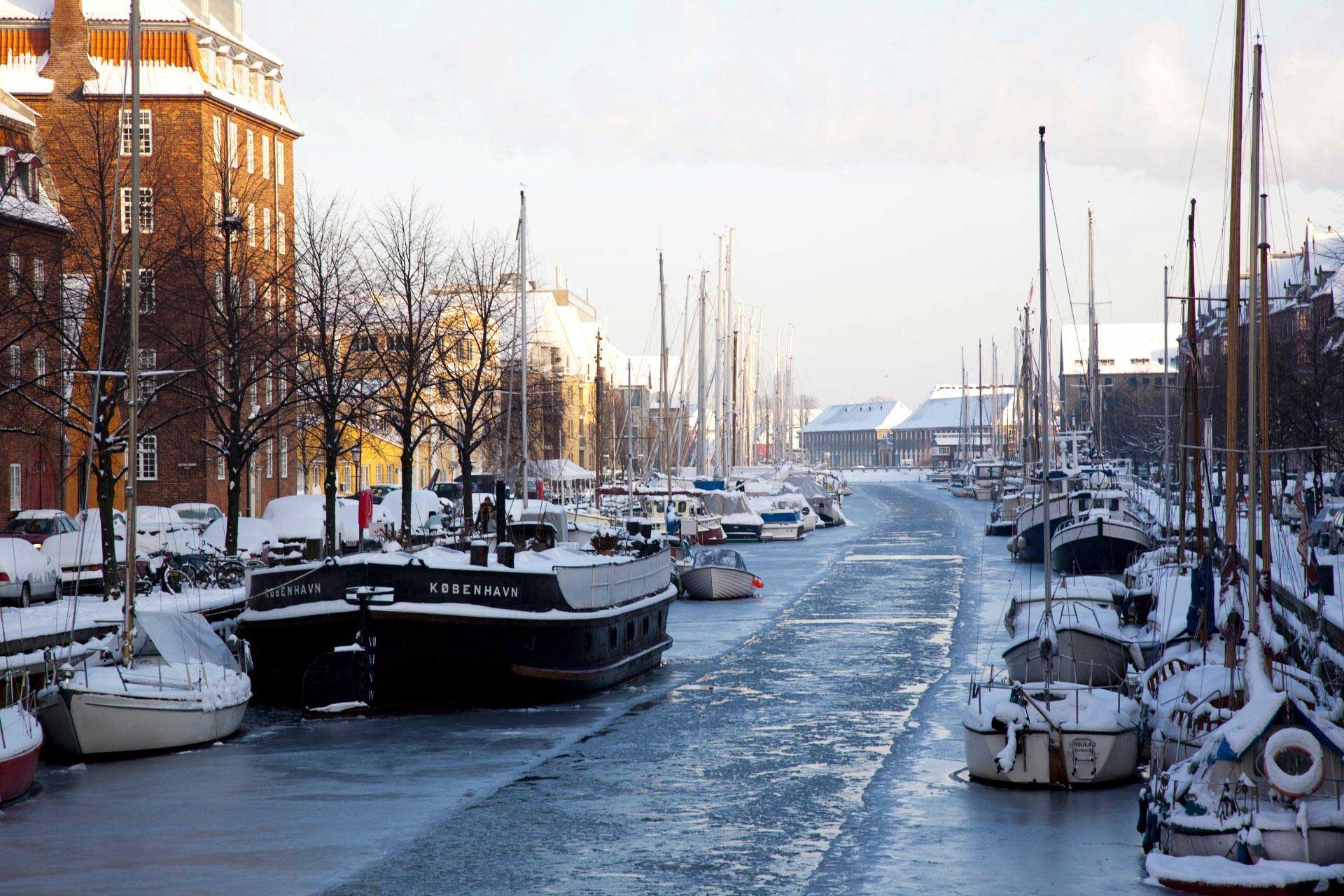 In the depth of winter, between December and February, darkness sets in. At that time, in Copenhagen for example, the sun rises between 8 and 9 AM and sets between 3:30 and 5:30 PM.
While it can make your days of exploration shorter, darkness doesn't mean you can't enjoy yourself. Book an evening at a fancy restaurant in the city, go ice skating under fairy lights, or check out the local Christmas market.
There is much to do at this time of year. And a visit to Denmark in winter is perfect to make you embrace the cool climate like the Danes.
---
To help you figure out where to visit in Denmark in winter, we've compiled the list below. From Christmas markets to wild swimming, read on to find out the best things to do in Denmark in winter.
---
---
1. Visit snow-covered castles
From the capital to further afield, Denmark is dotted with fairytale like castles. If you are visiting Denmark in winter, you may be able to see them under an enchanting layer of frost.
In Copenhagen, you can take your pick of Christiansborg Palace, Rosenborg Castle and Amalienborg, the winter residence of the Queen.
You could also take day trips to certain castles, if you're only staying in the capital. Kronborg Castle is located less than an hour away, by both car and public transport. It was immortalised as Elsinore in the play Hamlet.
---
---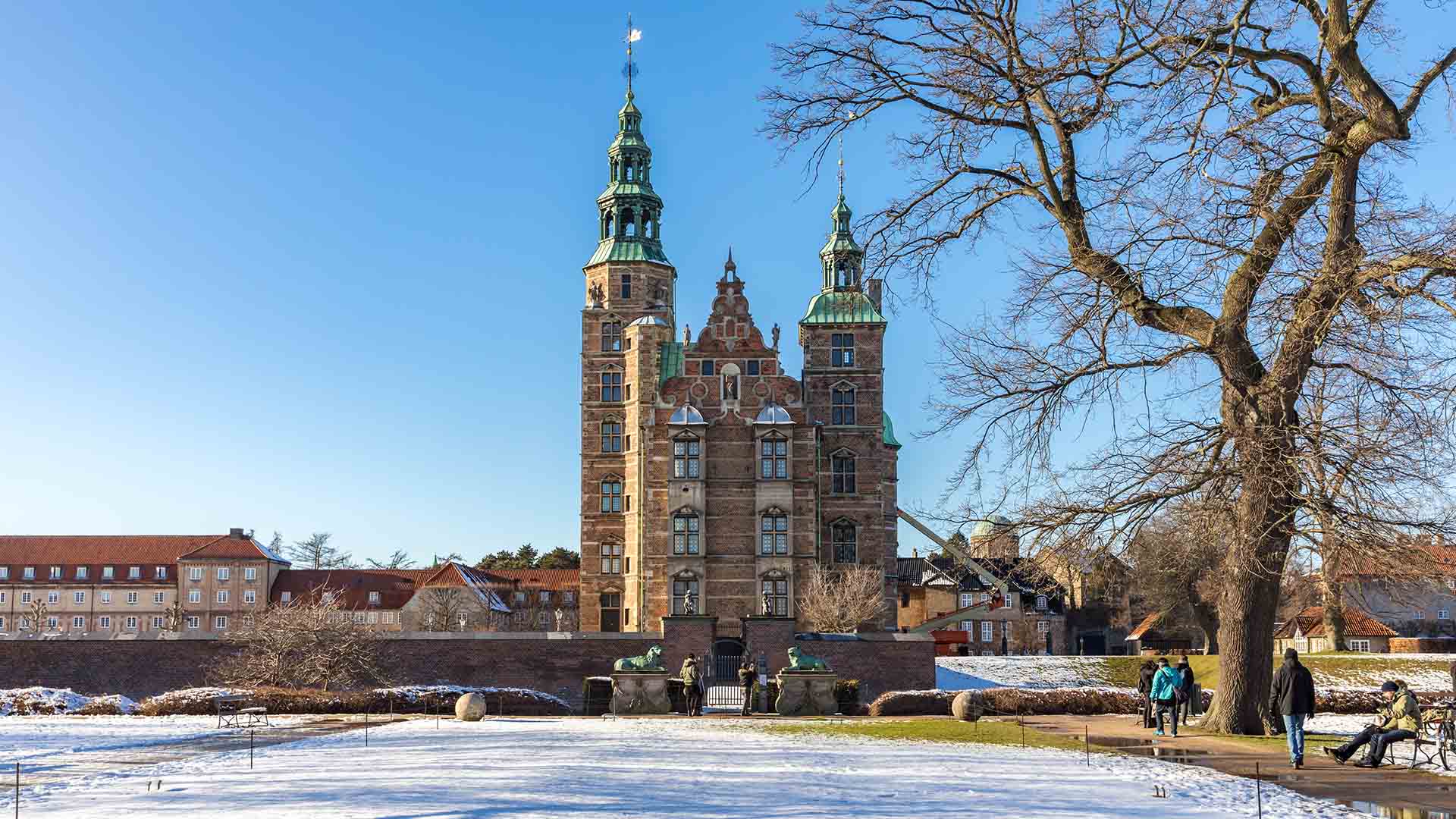 2. Enjoy all the fun and games at Tivoli in winter
Also known as Tivoli Gardens, this amusement park is one of the most popular attractions in Copenhagen. You'll soon find out why when you see it. The park opened in 1843 and is one of the world's oldest operating amusement parks.
It boasts an array of traditional and modern rides, as well as gardens, shops and restaurants. There is even an aquarium on site!
The park is also the host of many events, from music concerts, to theatre and ballet. Whenever you do visit, you're sure to find something to dig your teeth into.
If you're visiting Copenhagen between November and January, you won't want to miss the Christmas market. It is one of the grandest and most popular of the country.
Travelling with children? They could meet Santa at Tivoli. You can also enjoy the park's rides as the fairy lights shine around you, all with a glass of gløgg in hand.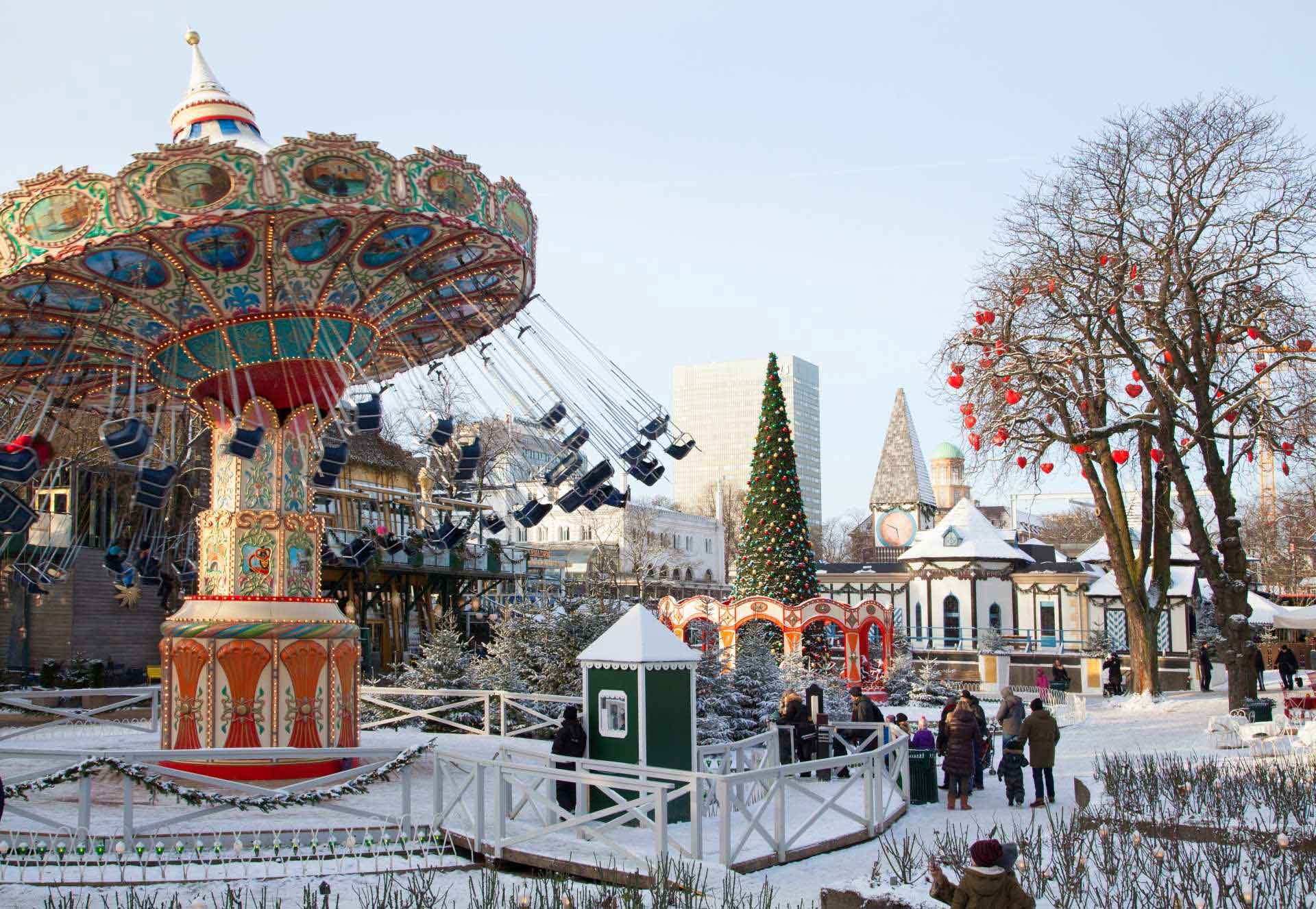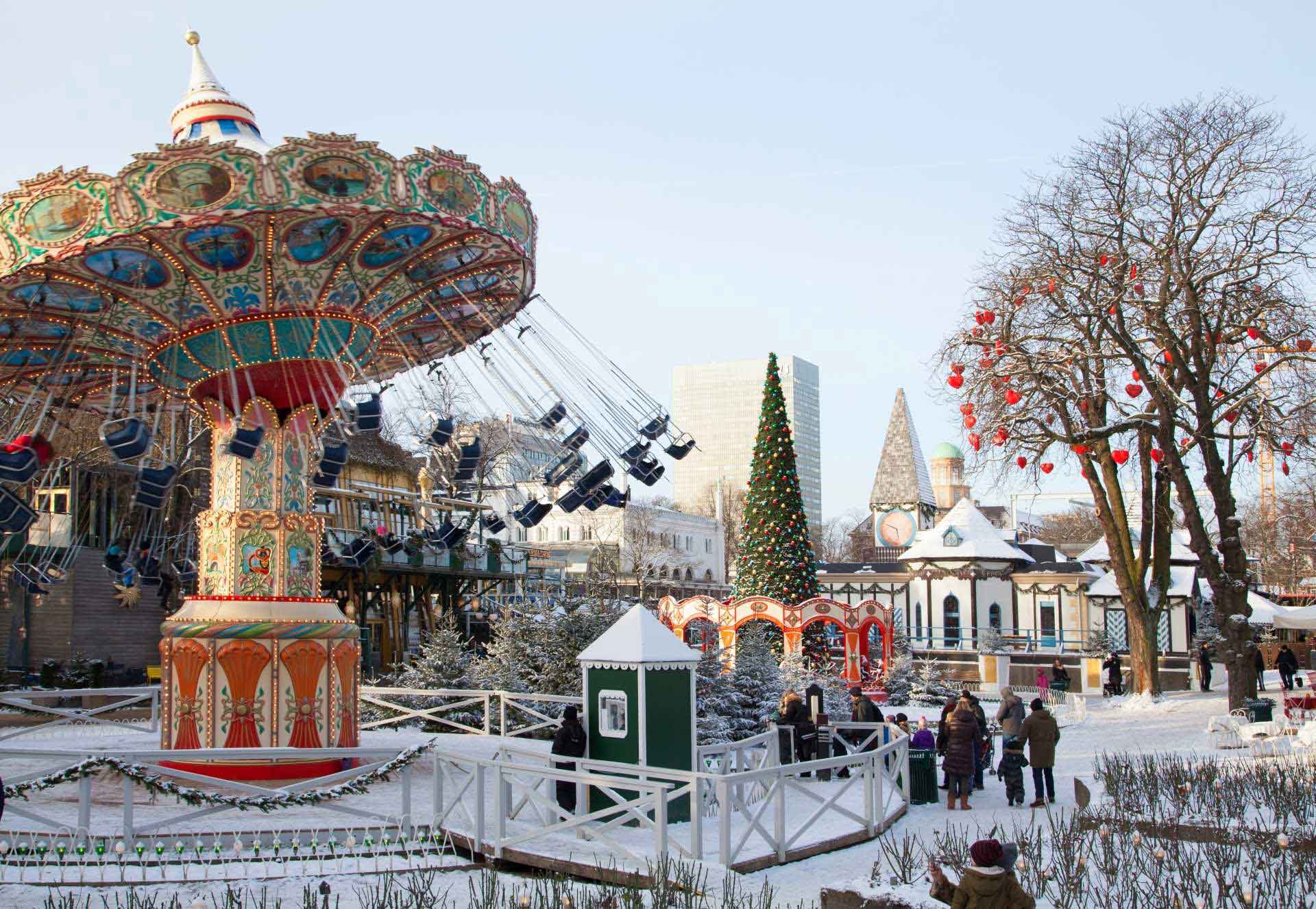 3. Celebrate the New Year with a bang
If you happen to be in Denmark for New Year's Eve, you have to celebrate the Danish way. You could stand on a chair and jump down as the clock chimes midnight. It is an old tradition that is meant to bring good luck and fortune in the new year.
If you are in Copenhagen, you could visit Tivoli Gardens, which is kept open on that date. You could also gather with the locals to hear the clock tower of the Town Hall Square strike midnight.
As 1 January is a public holiday in Denmark, it is worth noting and planning for shops and attractions to be closed.
4. Get into the festive spirit at Christmas markets
There is nothing better than a Christmas market to put you into the festive spirit. They are extremely popular in Northern Europe and Denmark is no exception. In fact, you'll find a lot of markets around the country.
They are usually hosted between mid-November and Christmas, with some continuing on into the New Year. You'll find stalls with traditional food, including the famous gløgg (mulled wine). Some also have rides, craft shops, artists performances, and more.
Take in all the winter charm with a visit to a Christmas market in a castle at Egeskov. You'll find markets in Aalborg, the gateway to the north, as well as Aarhus and Odense. A lot of these smaller ones have a lovely, traditional feel about them.
And of course, Tivoli Gardens hosts a large Christmas market in Copenhagen.
---
---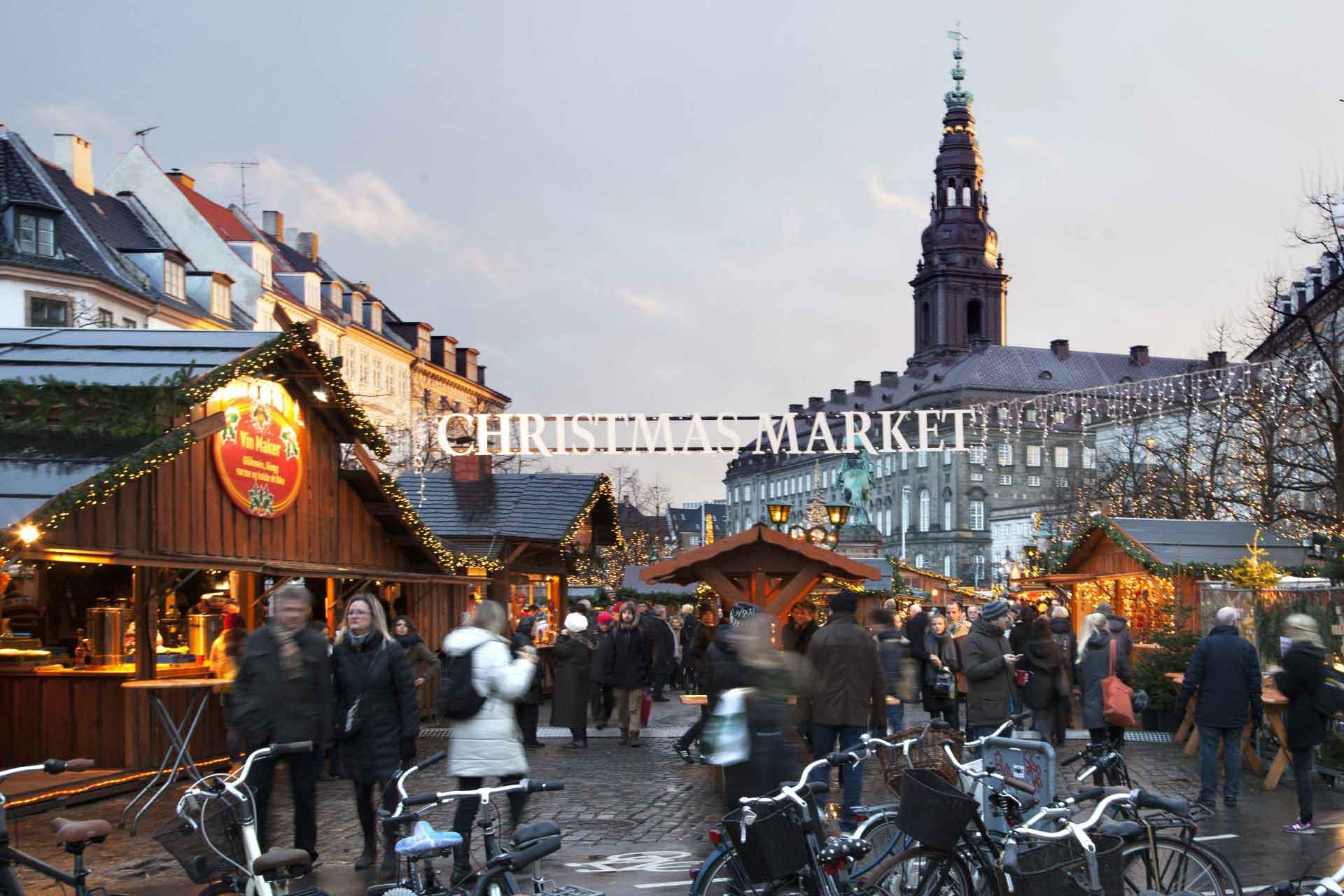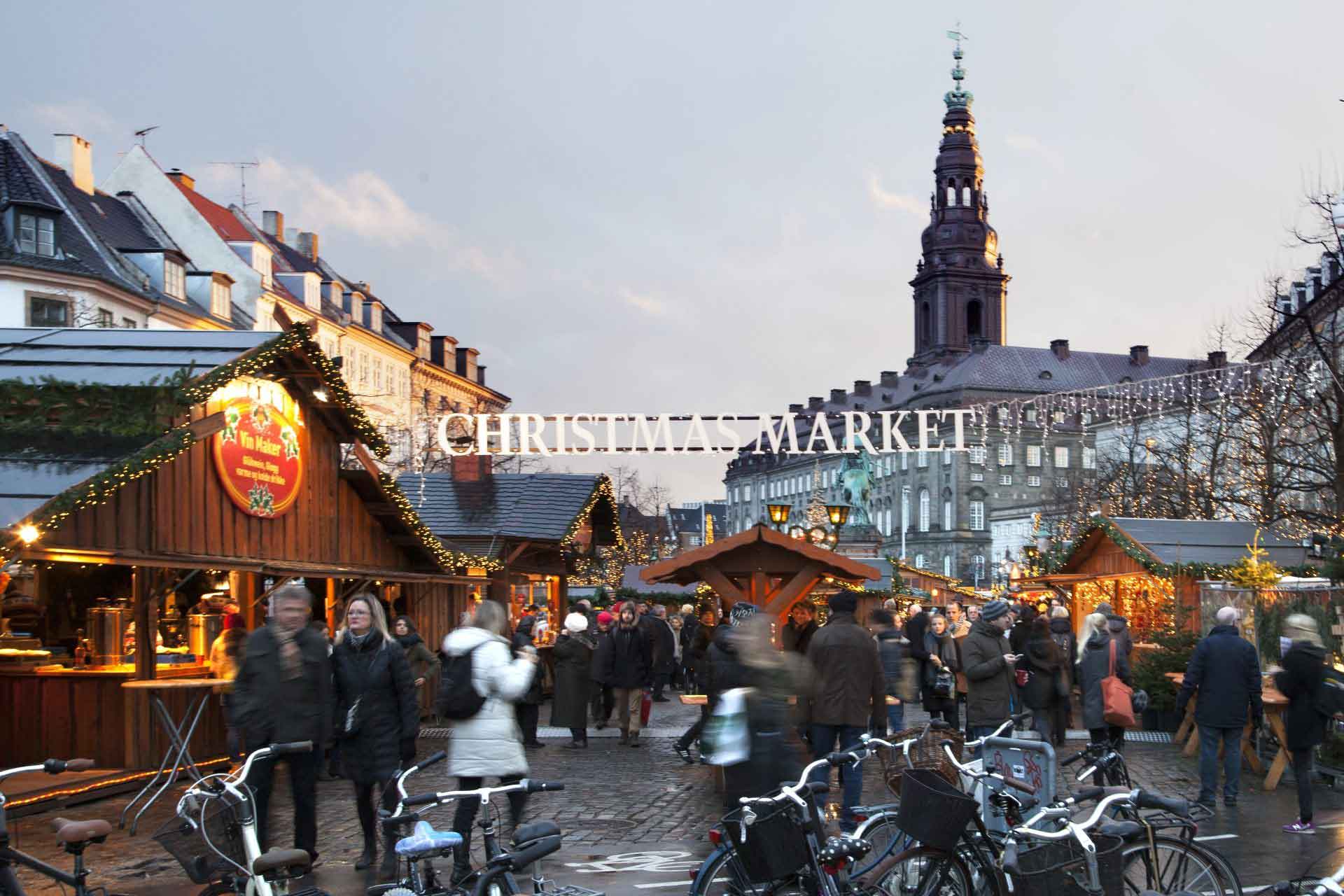 5. Go ice skating with the whole family
Another fun winter activity that children and adult alike will enjoy is ice skating. Hire some skates and glide along the frozen rinks.
In Copenhagen alone there are 3 locations where you can go ice skating. You could pop along to Frederiksberg Runddel, found by the entrance to the Frederiksberg Garden. The ice rink here is free and a highlight of a winter getaway to the capital.
Tivoli Gardens is also home to a beautiful ice rink. It's no surprise as it already hosts so many other fun activities. With fairy lights drawn along the central mast, it is a stunning location. You have to pay the entrance fee to Tivoli, but apart from that skating is free.
Finally, you could put on some skates at the Broen ice rink. It is located right by the harbour across from Nyhavn.
---
---
6. Try Hygge and taste the local, hearty food
Hygge is a feeling yes, not something you can properly purchase or do. But visiting Denmark in winter will help you understand why.
As the temperatures drop and the darkness sets in, there is no better feeling than being cosy inside, with a warm cup of coffee. Or by an open fire with a good drink, or even a book.
After a day of Danish exploration, you'll enjoy the warmth of savouring a good hearty meal, of wearing your favourite woollen jumper, and of being in good company.
If you're looking for a place to warm up while in Copenhagen, we recommend Conditori La Glace. It is the oldest confectionary in Denmark and you'll love tasting one of their cakes.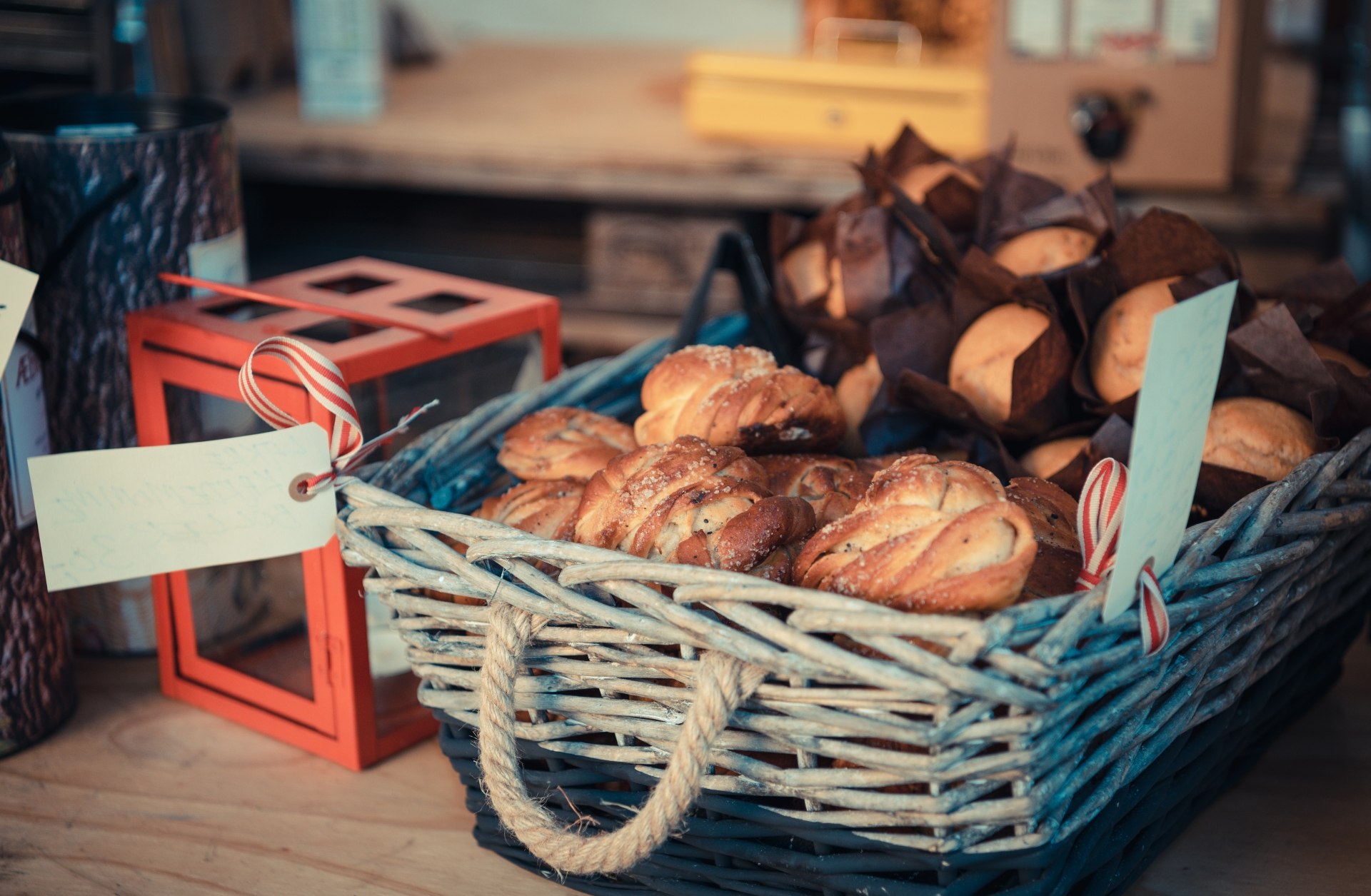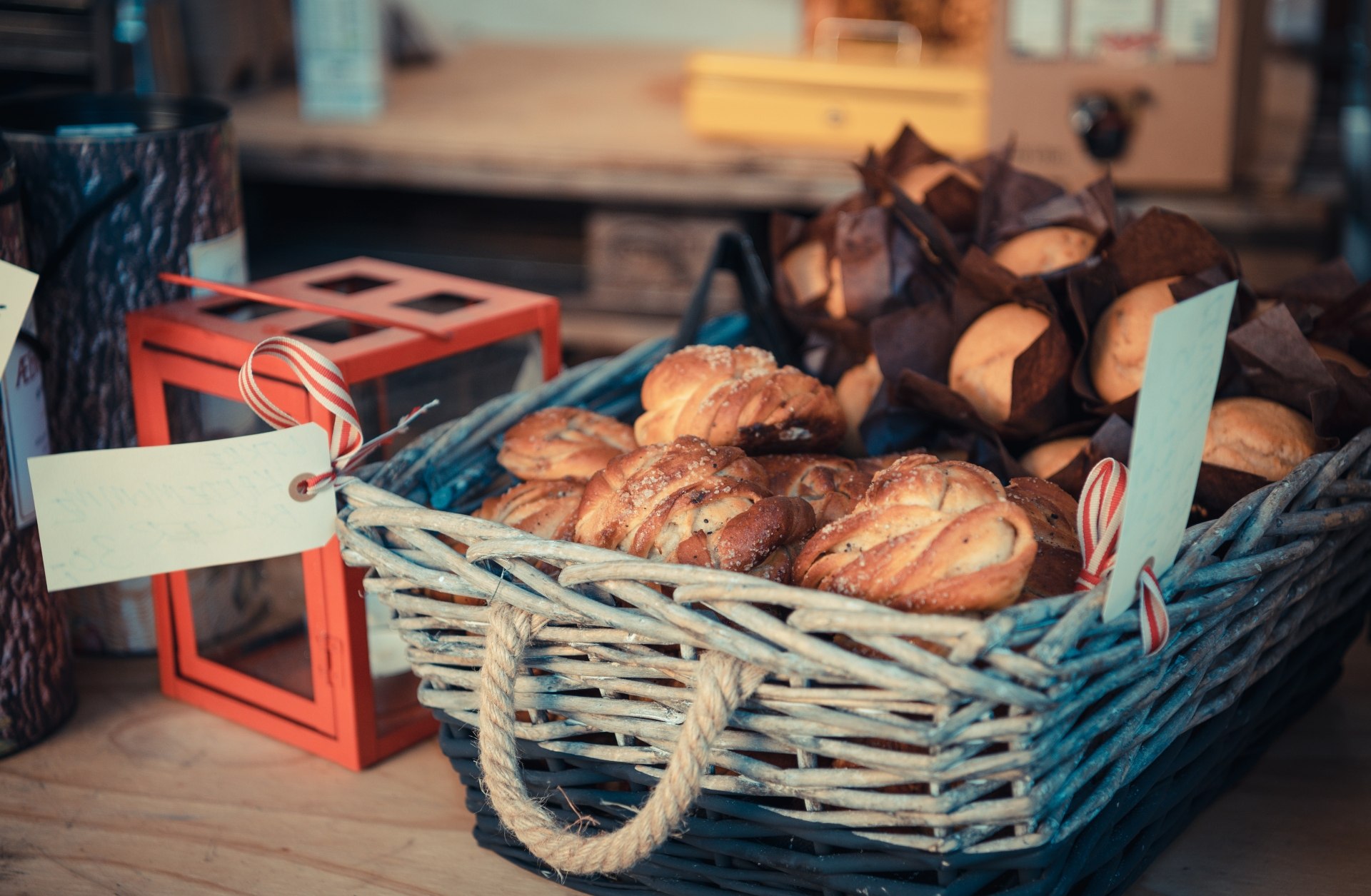 Why not eat out with Dining Week?
Dining Week was started as Denmark's first restaurant festival in 2011. Throughout the country, you can eat out at one of the 200 + participating restaurants. They all offer a fixed-price 3 course menu.
The original Dining Week is during week 7 of the year, so early February. But there is now one in June and one in October. If you're visiting Denmark at that time, try the local Danish food during this delicious festival.
---
---
7. Attend the Copenhagen Light Festival
Copenhagen in winter can get dark, but if you visit in February, you can witness the festival that lights up the capital.
This annual lighting festival hosts both Danish and international artists. They put on installations, architectural lights, art and more. This is a great way to see Copenhagen's winter under a different light (pun intended).
8. Experience a relaxed stay in the capital
Visiting Copenhagen is a thrill all year long, with its fabulous attractions, beautiful architecture and tantalising boutiques. As the largest city and capital of Denmark, it is perfect for a weekend getaway.
As winter is the "off-season", this means the city will be less busy than in summer. There'll not only be more availability of activities and accommodation, but also a chance to spend more quality time at each attraction you want to visit.
Wander around the cobblestone streets and visit some of the best attractions at your leisure. You could also take a boat tour, see Hans Christian Andersen's Little Mermaid, and visit the local Christmas market. And don't forget to taste the irresistible food in Copenhagen.
Local tip: Depending on what you want to visit, getting the Copenhagen Card may be the best value for your stay. It includes entrances to attractions all over the city, from Tivoli Gardens to an array of history and art museums. But you also benefit from free public transport!
---
---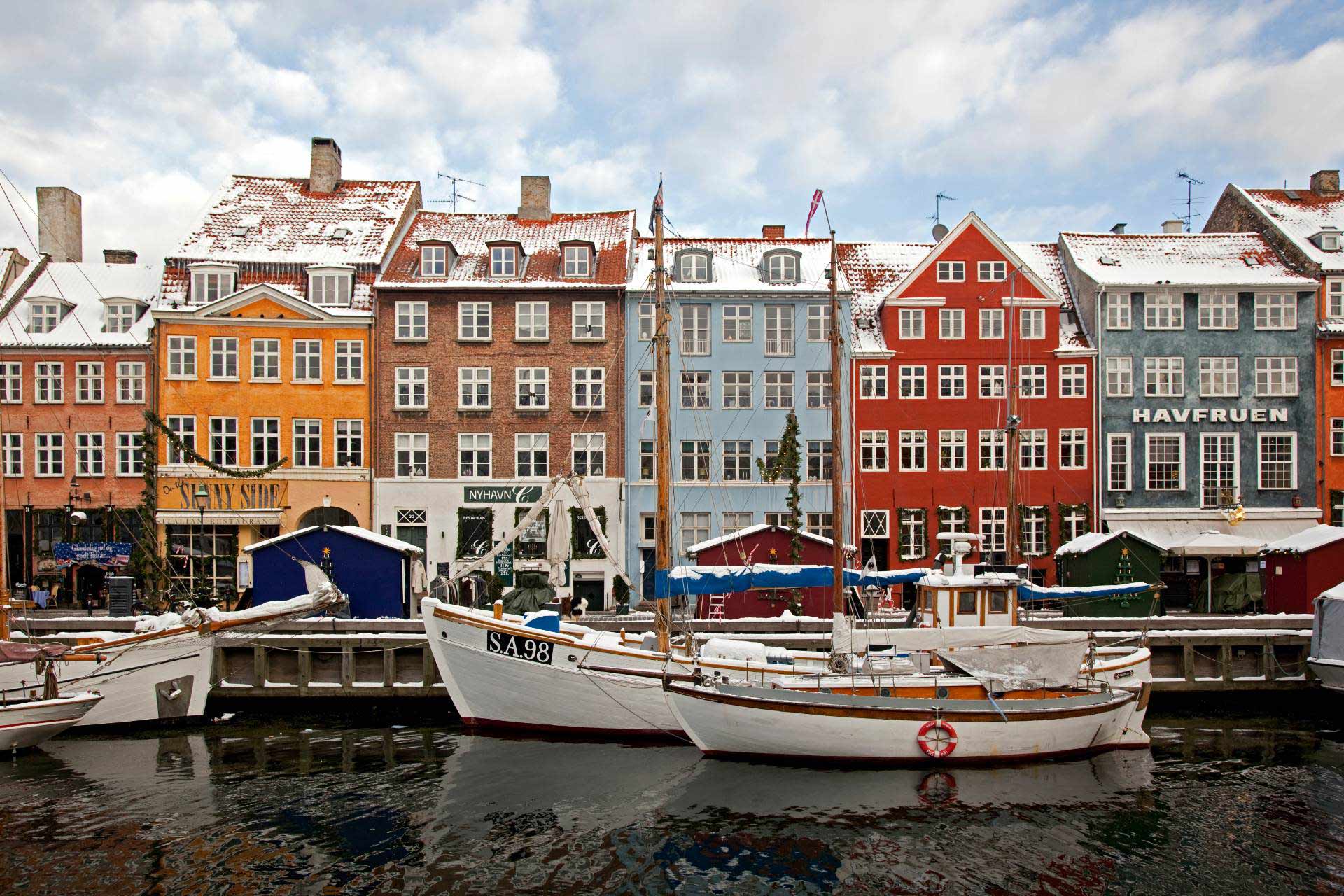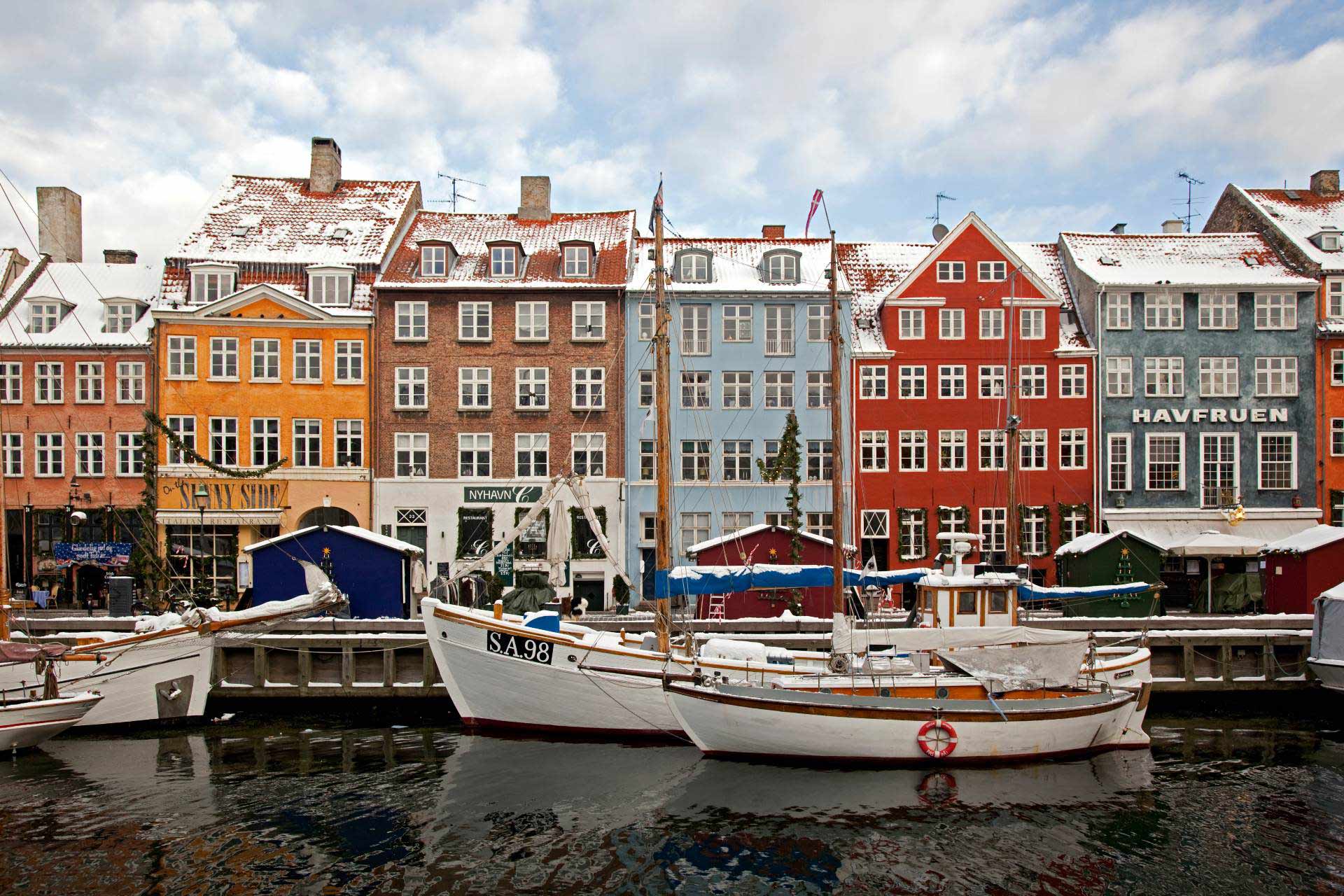 9. Try skiing in the city centre of Copenhagen
Despite having flatter geography than its neighbours to the north, Denmark is home to a few ski resorts, dry slopes and indoor ski areas.
Located near Copenhagen, you could try skiing at Hedeland Ski Centre. It is Denmark's largest ski slope and ski resort. Thankfully there are days with enough snow coverage to enjoy a good run down the slopes in your skis or snowboard.
In the capital, you could go up Amager Bakke or Copenhill. It is an innovative ski slope and activity centre built atop a power plant in the middle of Copenhagen. Here it is possible to ski all year round.
---
---
10. Take a winter dip
The Nordics have a unique relationship with nature and winter swimming is one of their cooler traditions.
On the northernmost point of Denmark, in Skagen, the "icebreakers" host the Skagen Winter Swimming Festival every January. Each morning of the festival starts with a sea swim, so it's not for the fainthearted!
The weather can be bracing due to the winter wind and cold waters of the Skagerrak and Kattegat seas, which meet at this point. But for a true Viking experience, try it! You'll be rewarded by hot drinks and true Danish bragging rights.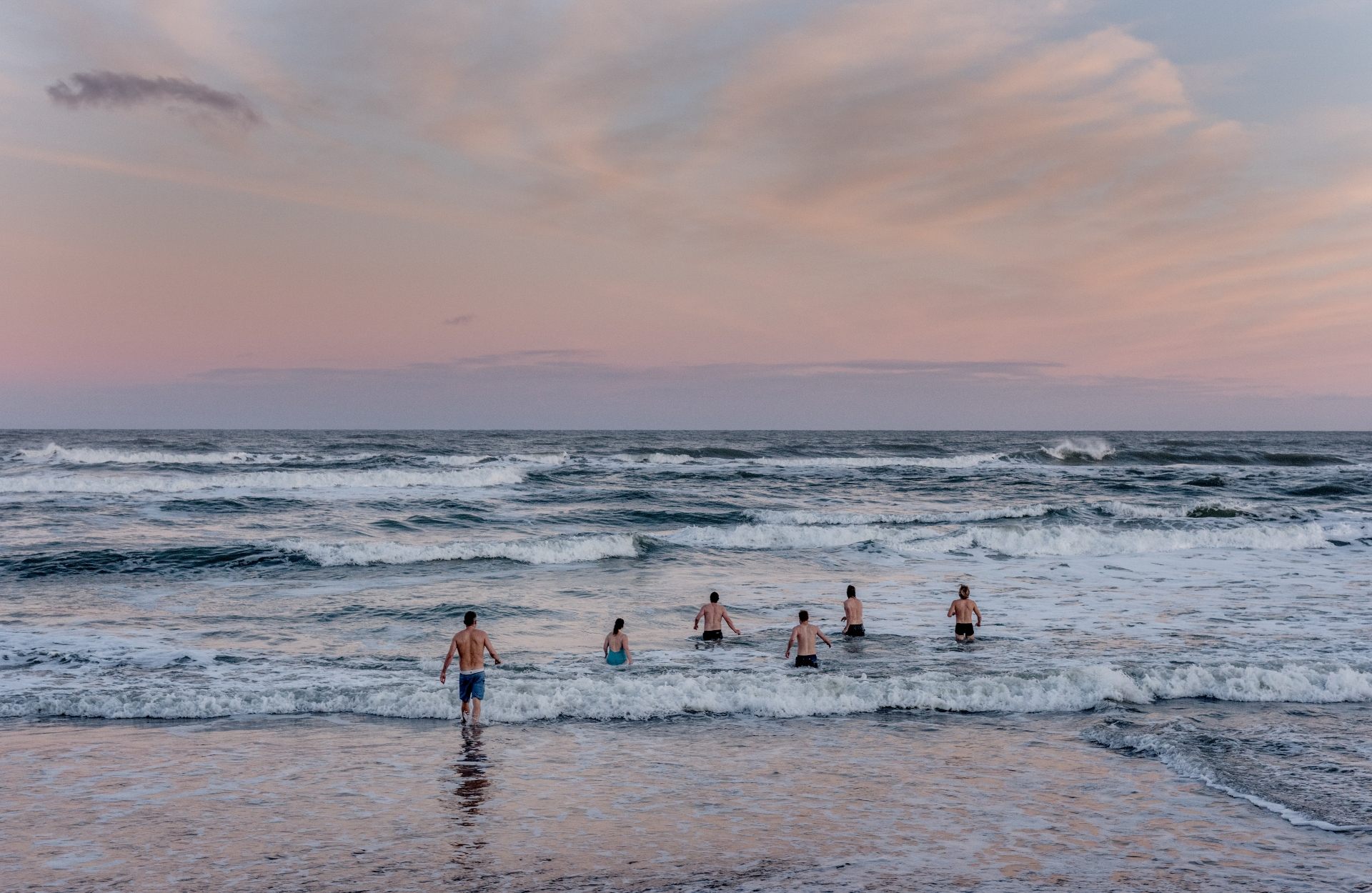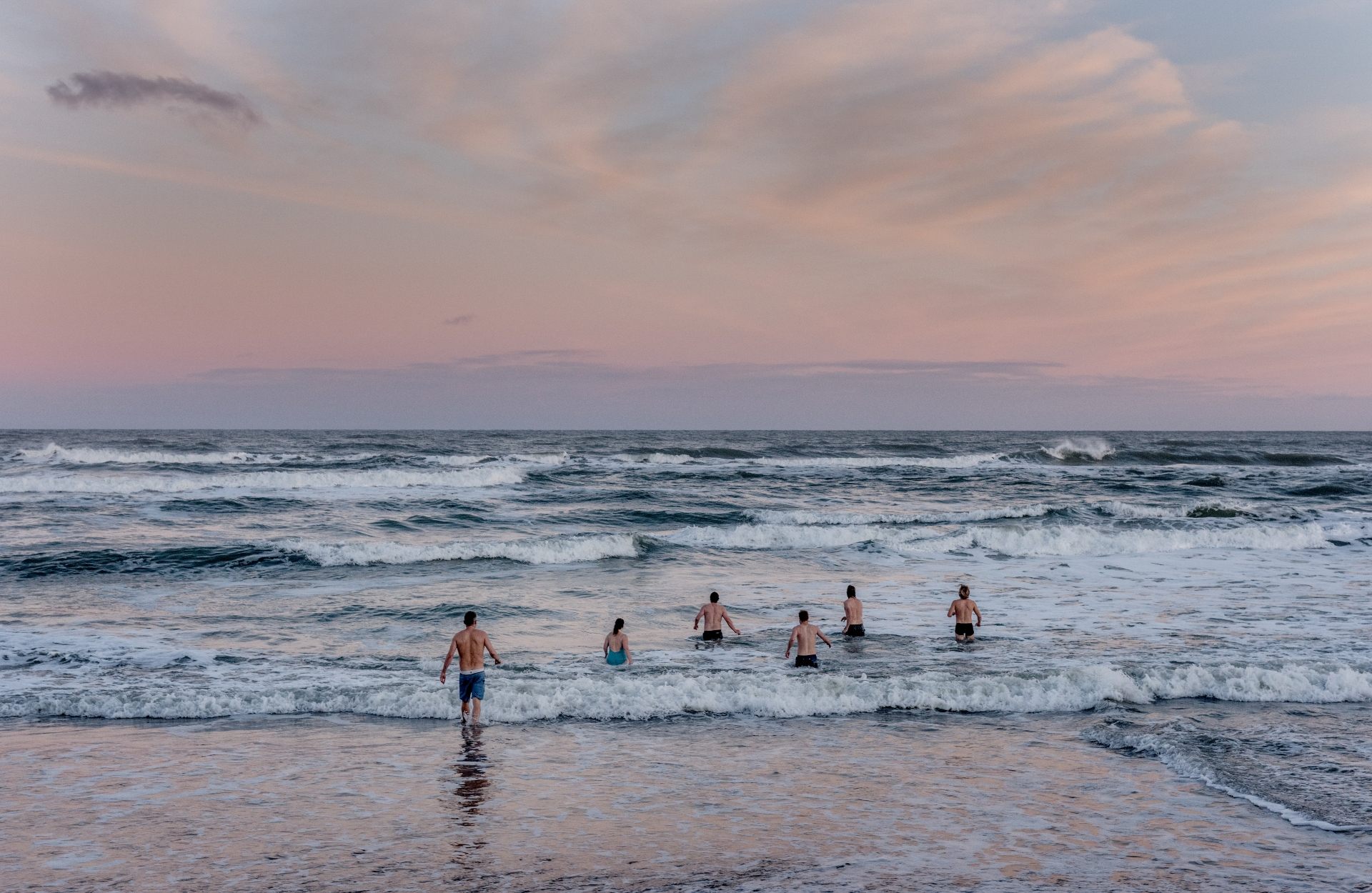 ---
---
Are you now dreaming of a winter trip to Denmark? We can help.
If you want to start planning your ideal Danish itinerary, get in touch with our travel experts. Based nearby in Sweden, they know the Scandinavian countries through and through. They can tailor a tour to your taste so if you want to do something special, don't hesitate to mention it.
Our goal is to make sure you have a memorable time in Denmark!