If you've ever found yourself asking "What is Denmark known for?" then you've come to the right place. Indeed, there's more to this small European nation than you might expect. Read on to uncover 10 fun facts about Denmark.
Before we dive in, it's worth mentioning that Denmark is part of Scandinavia. This region of Northern Europe is made up of 3 countries: Norway, Sweden and Denmark. Despite being the smallest in size, Denmark's population – of around 6 million people – is larger than Norway's.
Whether you're a keen foodie or history enthusiast, you'll find something to interest you in this round-up of Denmark facts. Think fairy tales, festivals, folklore, and more.
---
---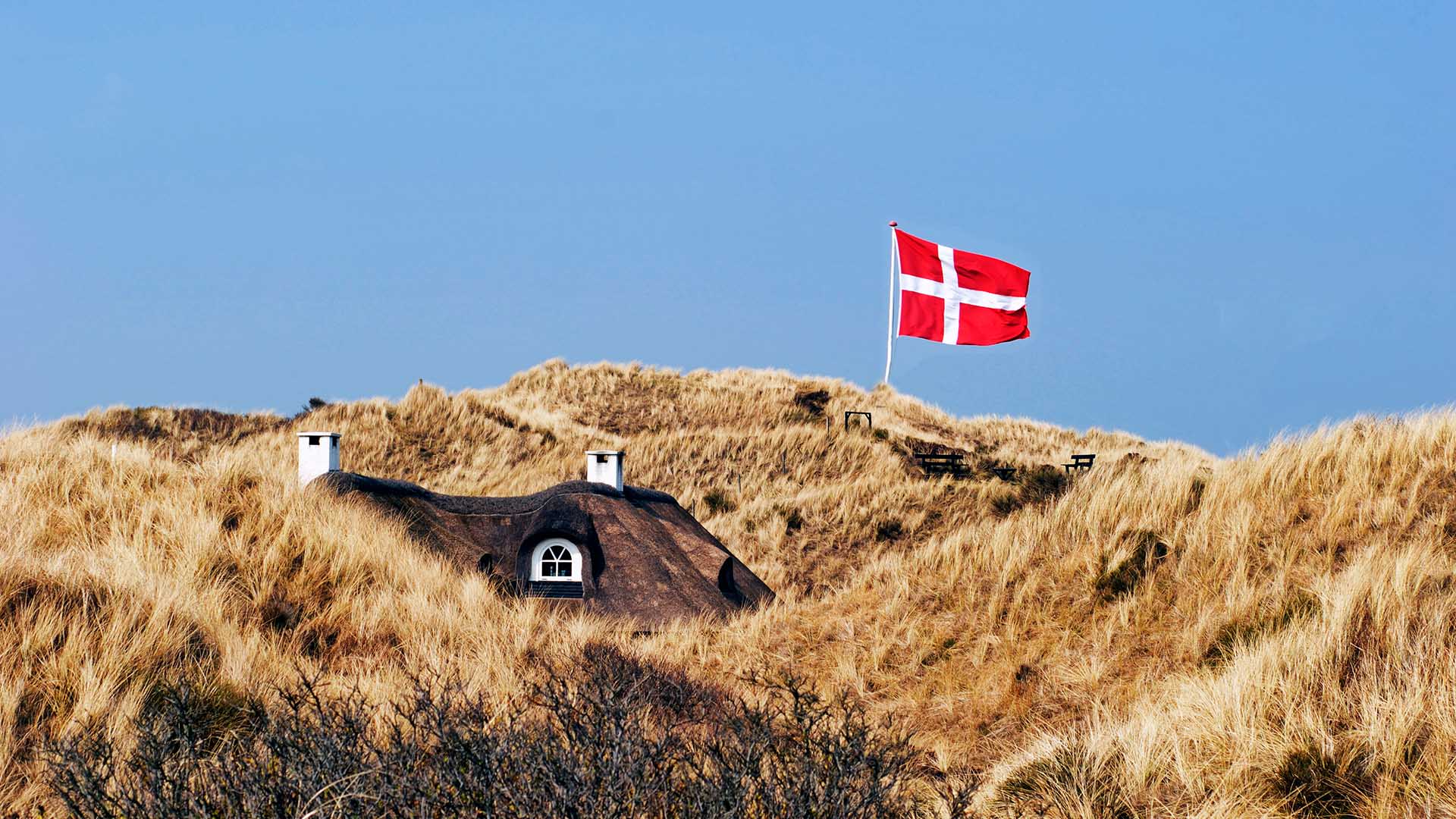 1. Denmark is one of the happiest countries in the world
Alongside the other Scandinavian nations, Denmark is often named one of the best places to live by the World Happiness Report.
But it's not just great for locals. As a visitor you're sure to benefit from the Danes' neighbourly attitudes and progressive culture. For instance, Denmark was the first country to legalise same-sex unions.
Another reason for the Danes' happiness could be their unofficial social code. It's called "Janteloven" in the Danish language, which translates to "no one is better than the other".
The Danish also credit some of their happiness to the concept of "hygge" (pronounced "hyoo-gah").
Although there's no direct translation, you can think of hygge as that feeling of comfort and contentment you get with close friends and family. In essence, it's all about appreciating life's simple pleasures, with the people that matter most to you.
---
---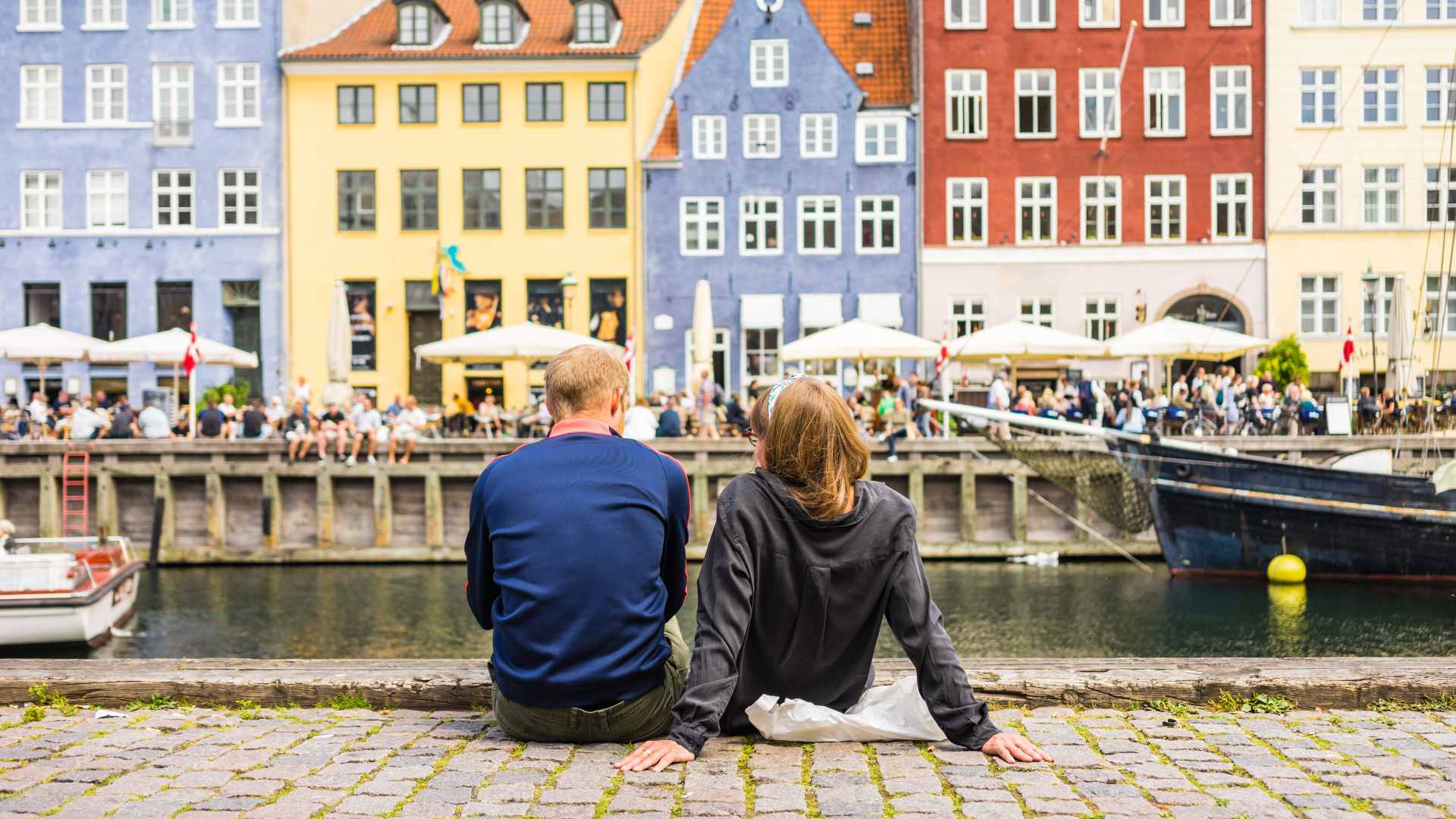 2. Bikes are more popular than cars
You might be surprised to learn that Denmark has a whopping 12,000 kilometres (7,500 miles) of cycle lanes. With such easy access to environmentally-friendly travel, it's no wonder that there are around 5 times more bikes than cars here.
What's more, Denmark's highest hill reaches just 172 metres (564 feet) above sea level. With such a flat landscape, the cycling is pretty leisurely so you'll see people of all ages riding their bikes. Why not visit Denmark and take part in this active way of life for yourself?
---
---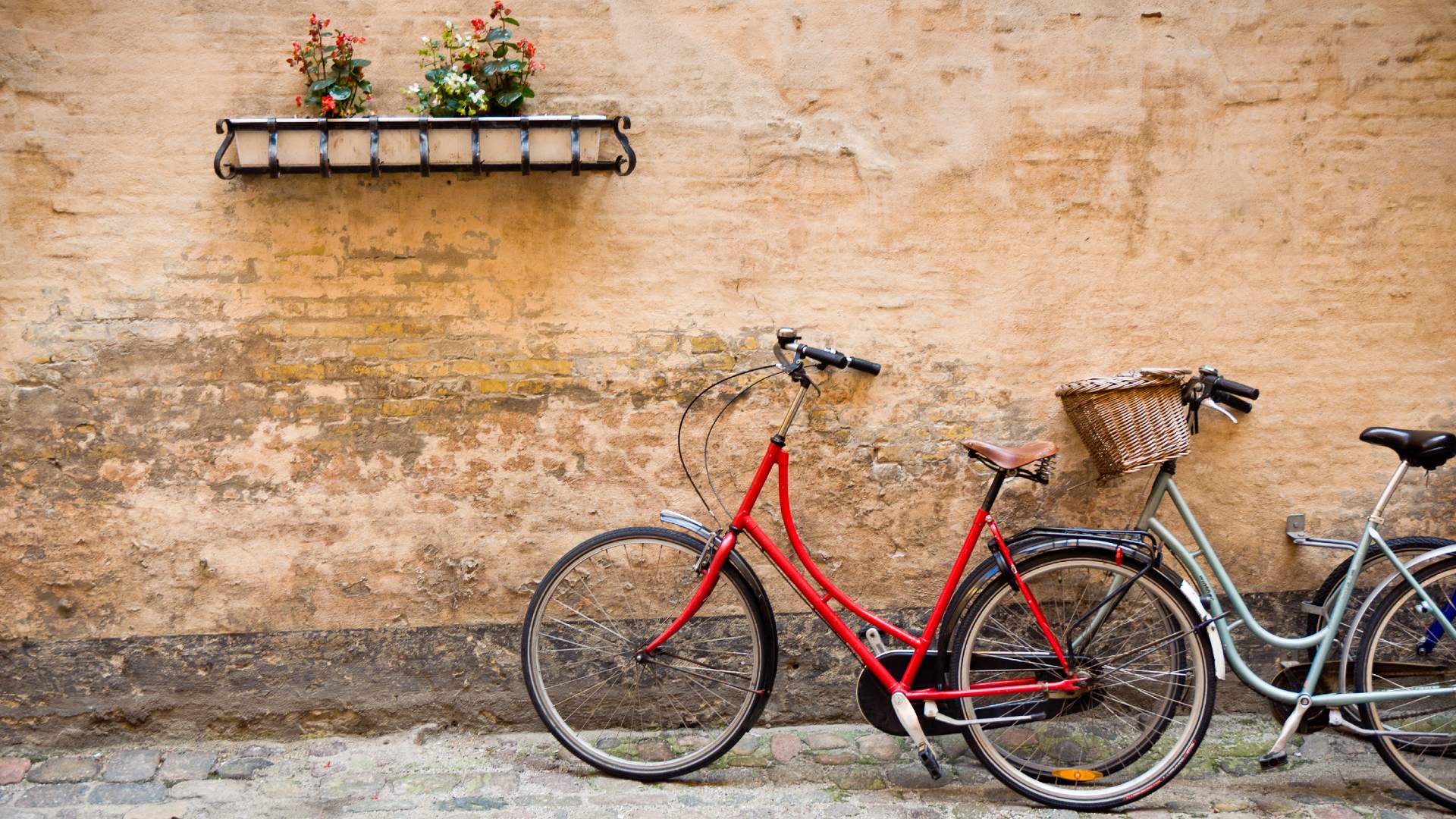 3. Denmark is home to the first amusement park in the world
Take a trip to Denmark and you'll have the chance to enjoy not one, but two of the world's oldest amusement parks.
Bakken was founded first, with people gathering here since 1583. Back then, the Danes came for the natural springs, which they believed had healing properties.
Although people don't come for the springs anymore, visitors love the old-school feel of the park. Picture nostalgic games, thrilling roller coasters and classic funfair food. Plus, Bakken is just a 20-minute drive from central Copenhagen, so it's perfect for a day trip from the capital.
There's also Copenhagen's Tivoli Gardens, which opened in 1843. This makes it the world's second-oldest amusement park. Here you can expect Eastern-inspired architecture, exhilarating rides and events for every season.
Visit in winter to see Tivoli Gardens decked out in twinkling festive lights and to indulge in Danish yuletide classics, like roast pork sandwiches. Or, come in summer to see the park's gardens in bloom. At this time of year, Tivoli is a green oasis in the heart of the city.
---
---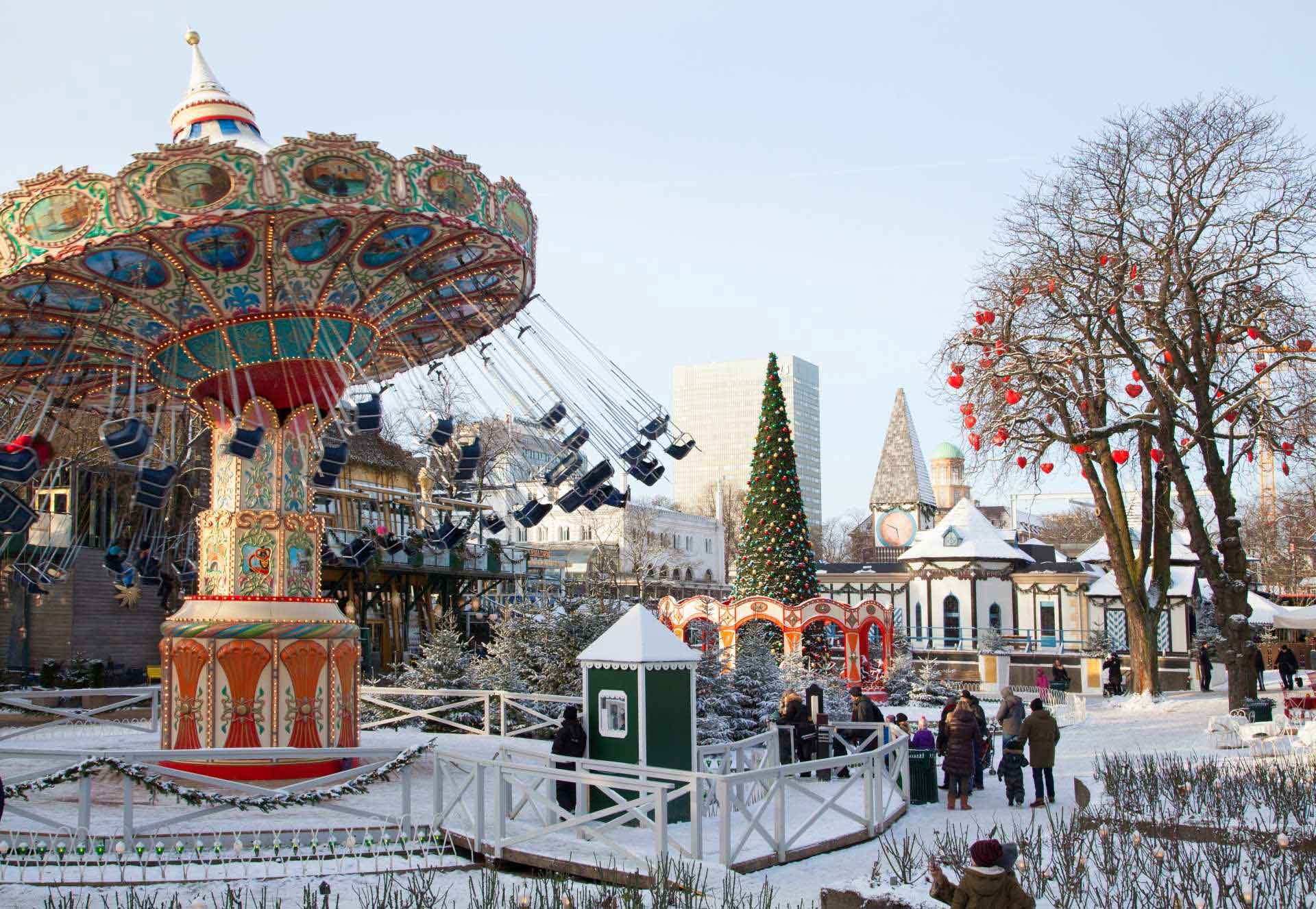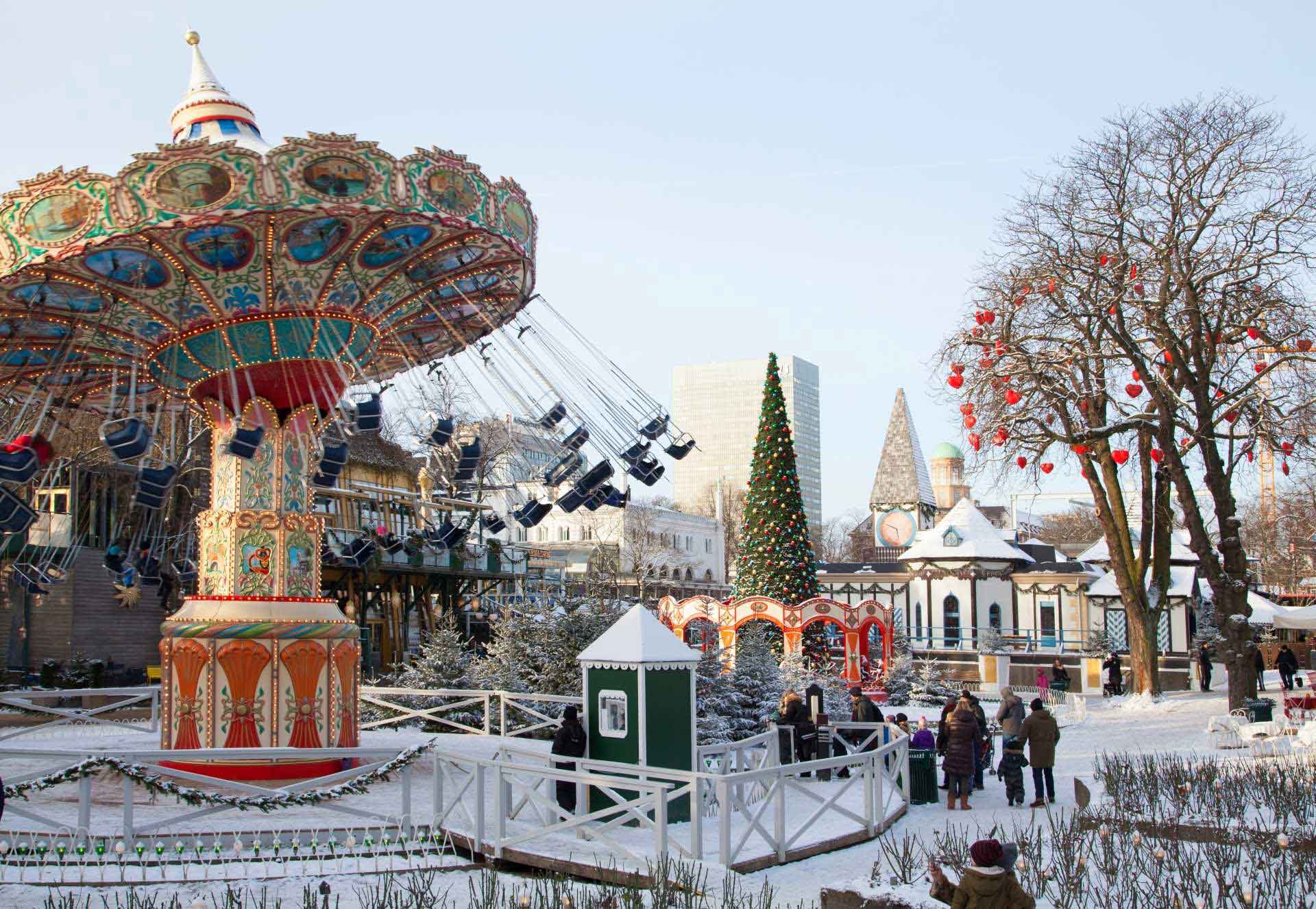 4. The Danes love to celebrate unusual traditions
One of the most popular traditions in Denmark is celebrating the Sankt Hans festival on 23 June, Midsummer's Eve. People from across the world celebrate this night before the longest day of the year in the Northern Hemisphere.
The Danes' twist on the festivities includes making speeches, dancing and building bonfires. You'll likely hear the patriotic anthem "Vi Elsker Vort Land" (meaning "we love our country"). Tivoli Gardens is just one of the places where you can join the party.
If you happen to be in Denmark for the start of Lent, which begins 40 days before Easter, you might experience the Fastelavn celebrations. One of the more unusual Danish traditions, it comes from a Roman Catholic festival that takes place on the day before Lent.
One of the things you'll see is children in fancy dress hitting barrels with sticks. Although you might find this practice a little odd, it was done with the belief that it would ward off evil.
Historically, there would have been a real cat in the barrel, which escaped when the wood broke apart. Nowadays, you'll be relieved to know sweets have replaced the cat, so when the barrel breaks treats pour out, much like a piñata.
---
---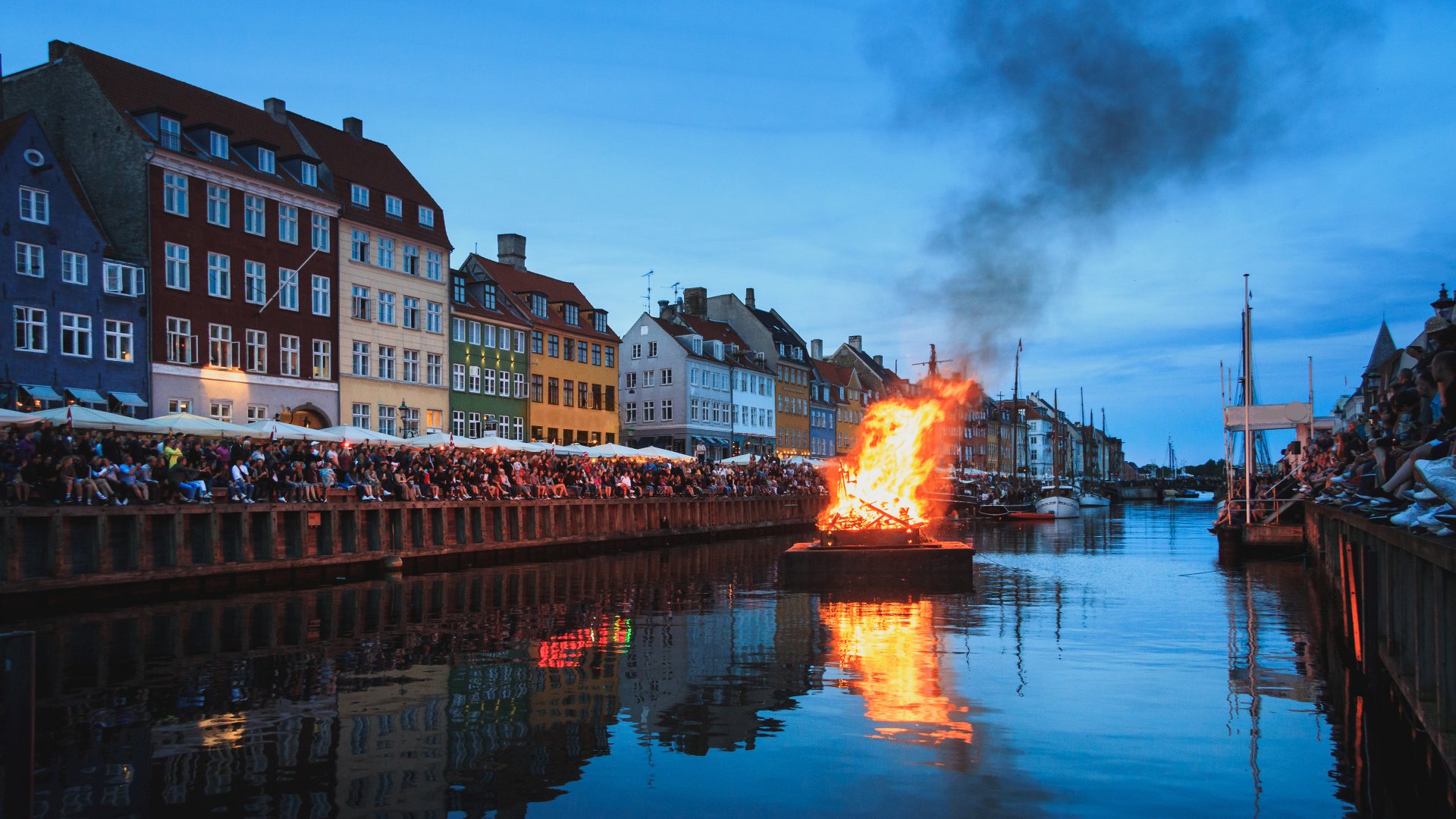 5. Denmark has a long history of troll folklore
You might be surprised to hear that the Danes are pretty serious about their folklore, which dates back centuries.
One relatively recent addition is the "Good Luck Troll". Since Thomas Dam created the first Good Luck Troll in the early 1930s, they've become a popular symbol of joy for Danes. And nowadays, they're one of the most prominent mythical creatures in the country.
What's more, there are a few places in Denmark where you might encounter troll magic for yourself.
For instance, explore Troldeskoven ("troll forest") in the Danish region of North Zealand where you can walk winding paths between warped trees. The crooked branches in this ancient forest just add to the enchanted atmosphere.
Or, you could hunt for one of six giant wooden trolls dotted throughout the forests surrounding Copenhagen. This is a great way to immerse yourself in nature, without leaving the capital's suburbs.
---
---
6. The country is home to 444 islands
If you're after hidden gems, look no further than Denmark's 444 islands. Of these, 76 are inhabited, so you'll have plenty of opportunities to go island hopping.
Ærø, Bornholm and Samsø are just some of the most popular Danish islands. Here, you can unwind on golden beaches, soak up the idyllic coastal vibes and dive into the local foodie culture.
For dramatic landscapes, and a wilder travel experience, head to the Faroe Islands. This windswept archipelago lies northwest of Scotland and about halfway between Norway and Iceland. Here, you'll be wowed by the towering cliffs, vast seabird colonies and rugged coastline.
Venture further north still and you'll come to Greenland, also part of the Kingdom of Denmark. This is why you can see the colours of the Danish flag in Greenland's similar flag. In this land of polar bears, you'll encounter pristine Arctic wilderness, stunning fjords and Inuit culture.
---
---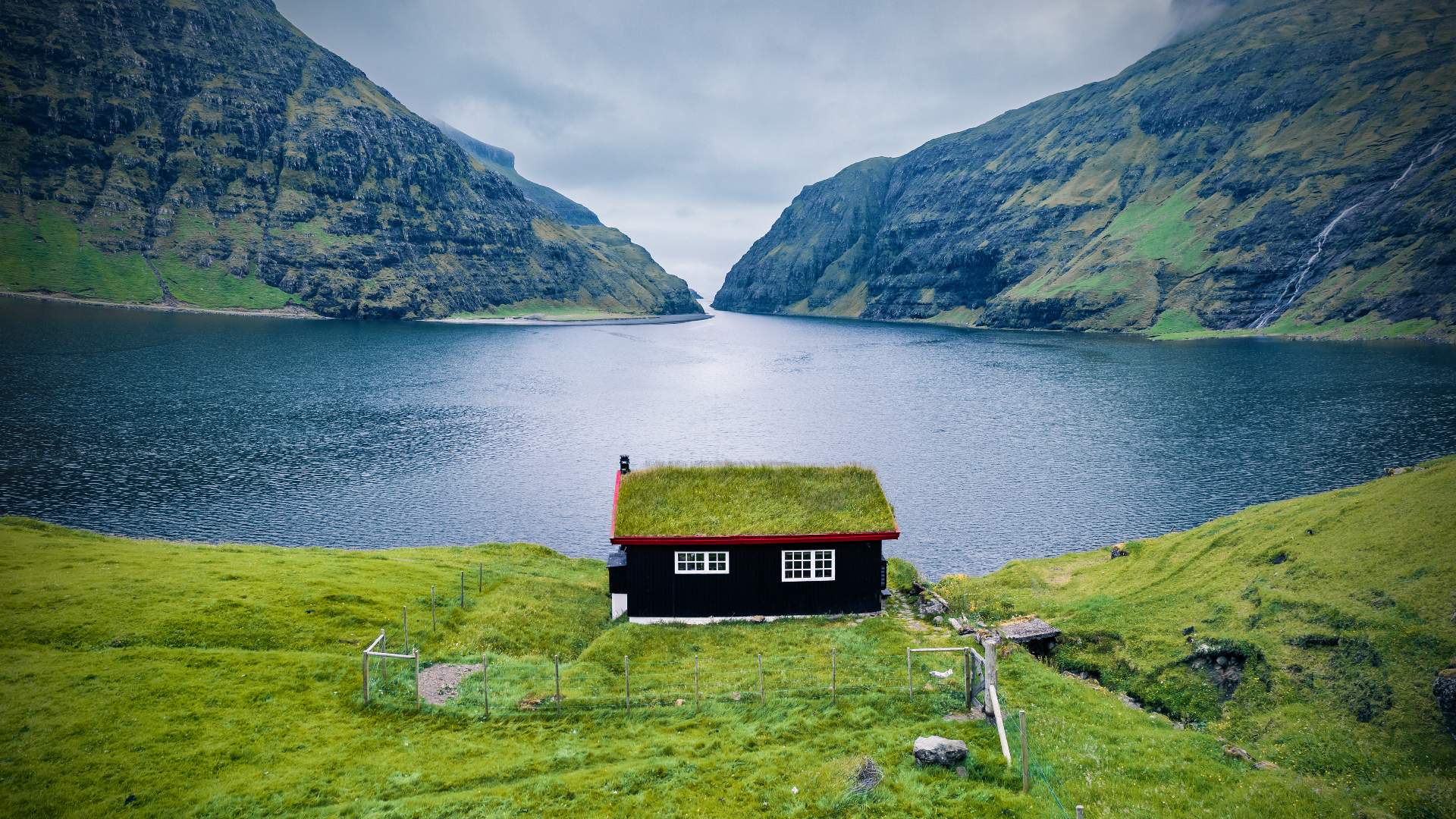 7. Denmark has 5 national parks
If you love nature and outdoor activities, visit Denmark's national parks and you'll be treated to countless picturesque views. They showcase some of the country's most beautiful scenery, plus they're free to explore.
At 1,466 square kilometres (566 square miles), Wadden Sea is the largest Danish national park. This vast stretch of coastline is protected for its marshes, estuaries and beaches. And it's even a UNESCO World Heritage Site.
Travel in spring or autumn and you might witness Wadden Sea's "black sun". This natural spectacle is when thousands of migrating birds flock together above the marshes at dusk, creating a breathtaking display. Otherwise, look out for cute seals basking on the shore.
You could also head to Thy National Park, the oldest in the country, to enjoy its sweeping coastline and lush woodland. If you're feeling adventurous, stay in one of the park's camping areas for a stargazing experience like no other.
---
---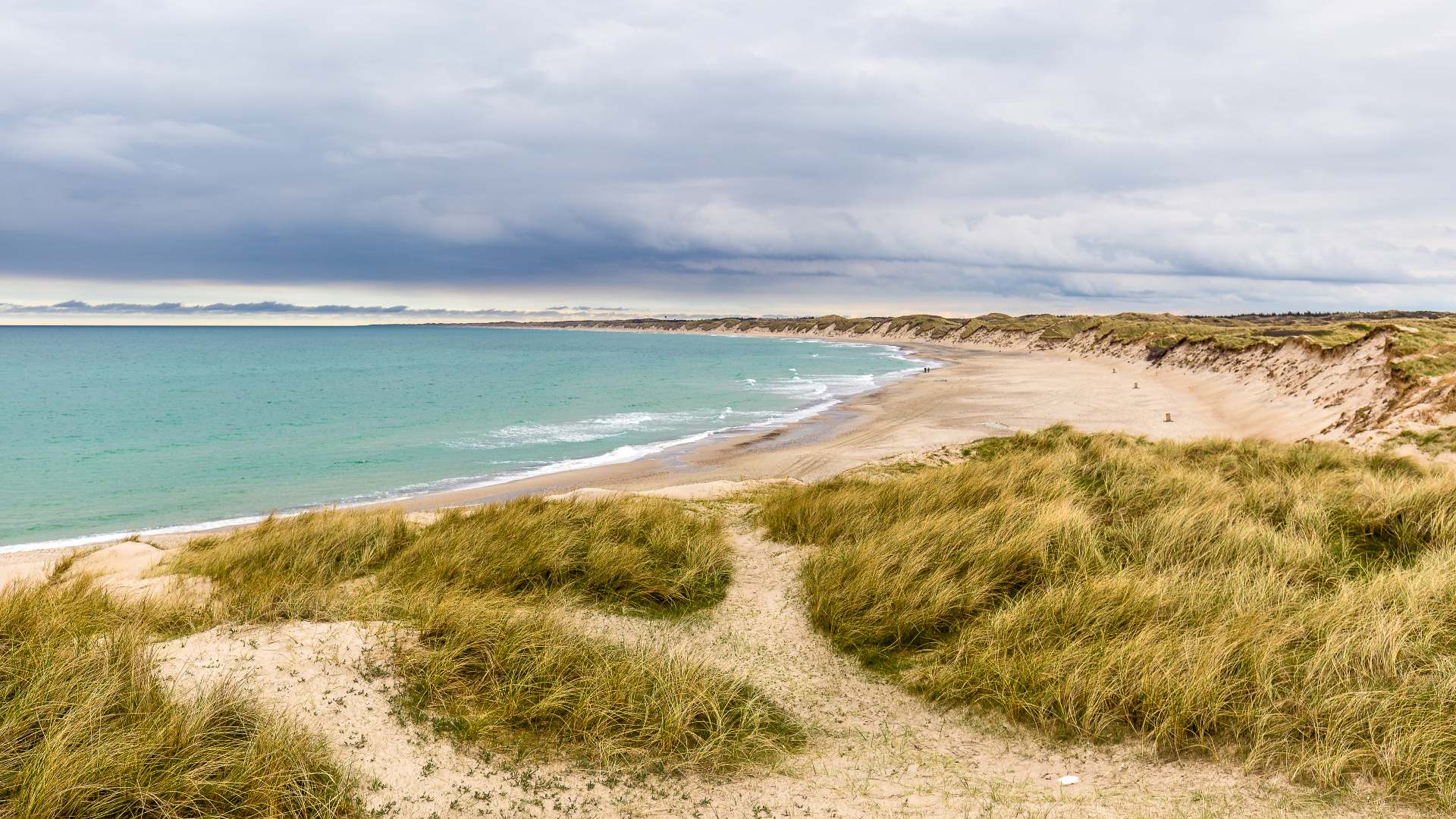 8. The Danish royal family is one of the world's oldest
Denmark is famous for its royal family, which dates back to the 8th century. Indeed, the first queen to rule in European history was Danish – Queen Margaret I. She successfully united Norway, Sweden and Denmark through the Kalmar Union.
The Danish monarchy still exists to this day, with Queen Margaret II as the current head of state. While you're unlikely to meet her, you can visit one of her 9 castles.
Amalienborg Palace, for instance, is the family's main residence in Copenhagen. Take a guided tour and you can imagine being royal for the day. Expect glittering chandeliers, lavish decor, countless royal portraits and more.
---
---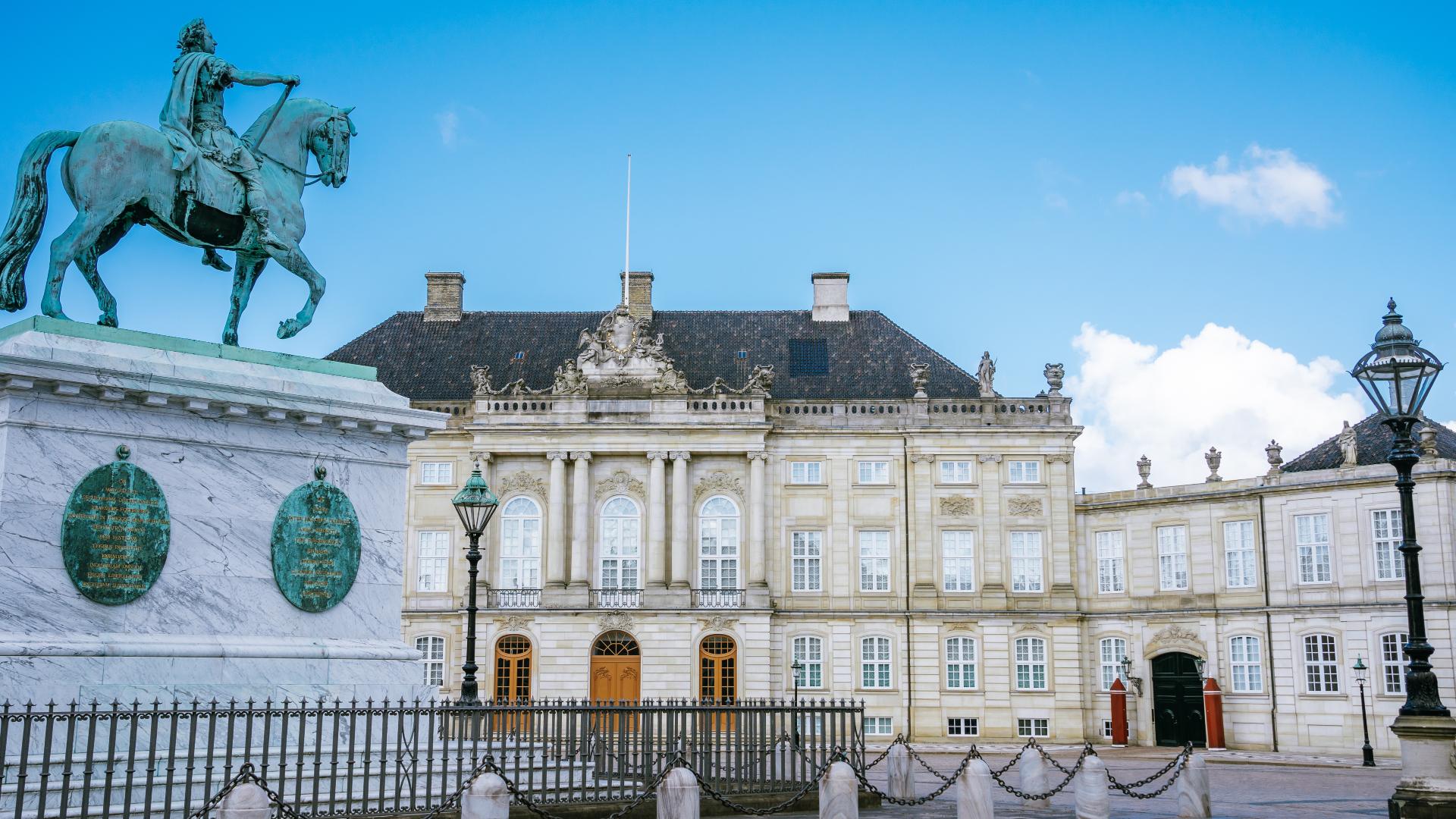 9. Denmark has lots of Michelin stars
You probably already know that Michelin stars are one of the most sought-after awards a restaurant, or chef, can receive. And while a restaurant can get up to 3, even 1 Michelin star is an impressive feat. It's certainly enough to make you want to try their food!
Denmark has earned all of its Michelin stars since 2004. You might be wondering, is there any significance behind the timing? Well, 2004 was the year that Danish chefs embraced New Nordic cuisine.
In New Nordic dishes, you'll find the focus is on tradition, culture and seasonality. For the ultimate taste of this cuisine, we recommend treating yourself to a fine dining experience in Copenhagen. You could try Geranium, one of the capital's most popular restaurants, thanks to its 3 Michelin stars.
It's also worth mentioning Danish street food. Hot dogs, in particular, are a local favourite, so you'll see plenty of these stands scattered about Danish towns and cities.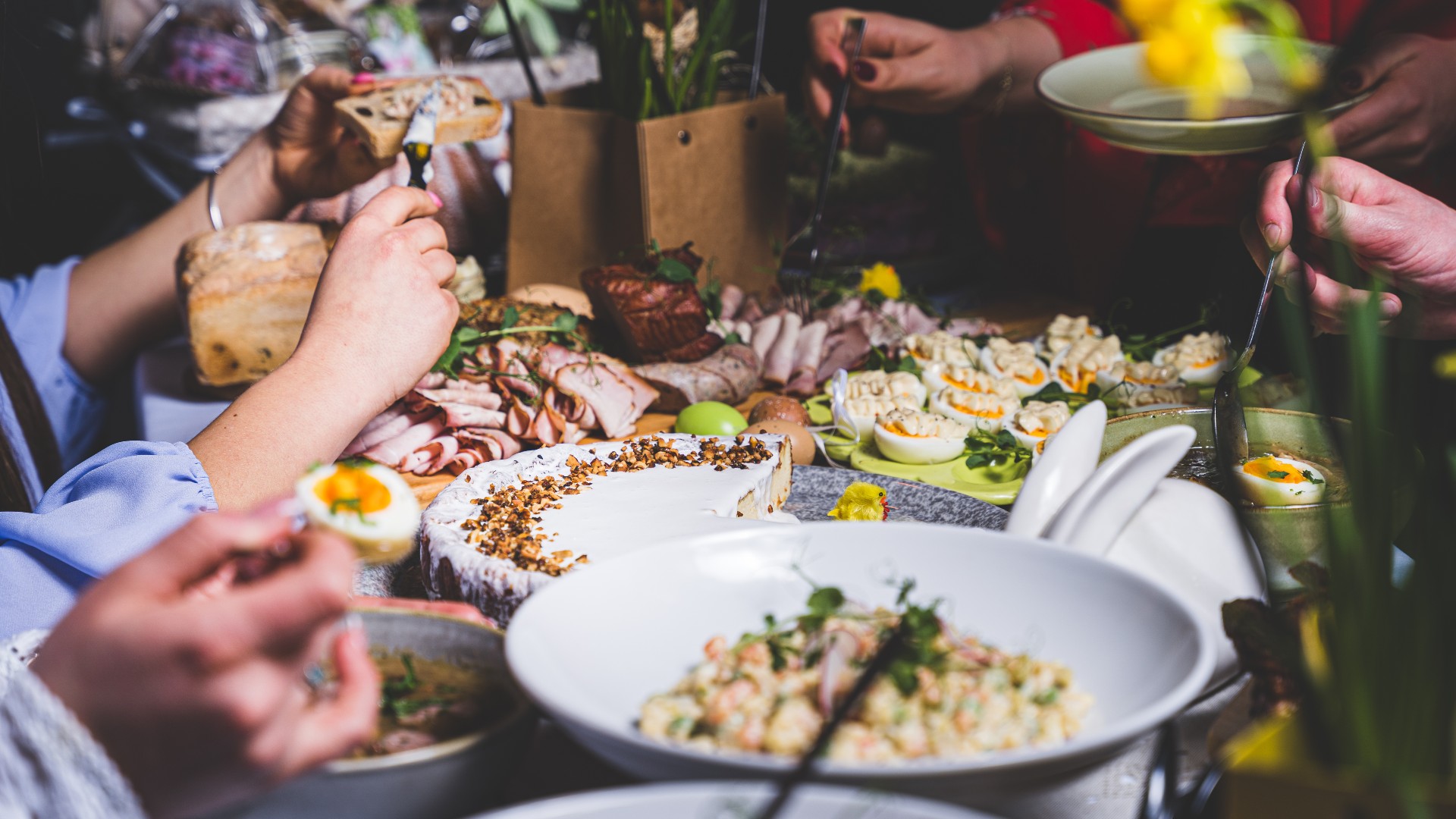 10. Copenhagen's harbour is so clean you can swim in it
Cophagen's harbour runs in a north-to-south direction right through the Danish capital, splitting the city in two. The harbour itself has 3 main areas: Nordhavn, Inderhavn and Sydhavnen.
It's in Sydhavnen that you'll find the Islands Brygge Harbour Bath, one of the city's top places for swimming. There are actually 5 pools at Island Brygge, along with a grassy area, where you can take time to relax by the water.
What's more, the local authorities test the water every day, so you can be sure that it's safe to swim in.
If you need some extra inspiration to go for a dip, check out The Little Mermaid statue. Inspired by Hans Christian Andersen's fairy tale, the bronze mermaid sculpture sits on a rock at the Langelinie Pier.
Don't miss Inderhavn, the inner part of the harbour, either. It's home to The Royal Opera, Royal Library and the colourful district of Nyhavn. You've probably seen photos of this charming part of the city, known for its waterside bars and cafés.
Alternatively, for a view of Sweden and Saltholm Island, head out of the city to Kastrup Sea Baths in Øresund. At night, the baths' wooden deck lights up, putting on a real show. Swimming aside, it's worth visiting Kastrup just to appreciate the striking Danish design.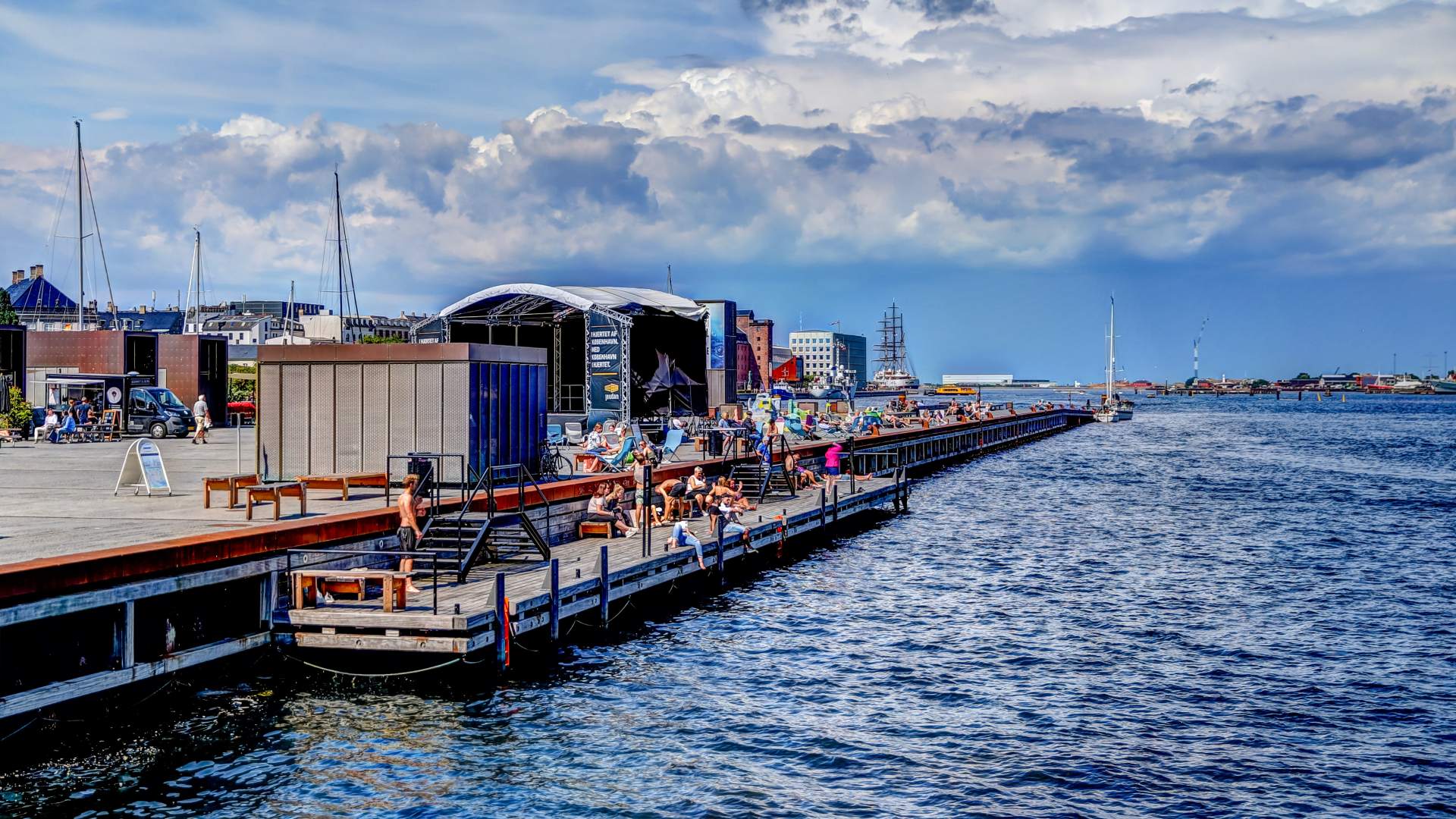 Discover Denmark for yourself
These are just some of the reasons why Denmark is a great place to explore. Whisk yourself off on one of these Scandinavian vacations and you'll soon discover what makes this nation so special.
Plus, travel with Nordic Visitor and you'll benefit from the insider knowledge of your dedicated travel consultant. They'll take care of booking your accommodation, local transport and excursions, leaving you free to look forward to a Scandinavian adventure.
Get in touch with one of our regional travel experts to start planning your dream trip to Scandinavia.