Are you thinking about planning a trip to Scandinavia? Whether you're looking to experience the northern lights or visit the grand capital cities, this useful guide will help you find the best times to visit and the best places to see in Scandinavia.
Get ready for a bucket-list worthy trip to the land of the Vikings, majestic Nordic landscapes, royal caiptals, fjords and waterfalls.
Best time to visit
With four distinct seasons, Scandinavia has plenty to offer all year long. When is best to visit for you is personal and may depend on your pre-booked holidays, what you want to see and experience, or your preferred season.
Read below for our short and sweet handy guide for the best time to visit Scandinavia.
---
---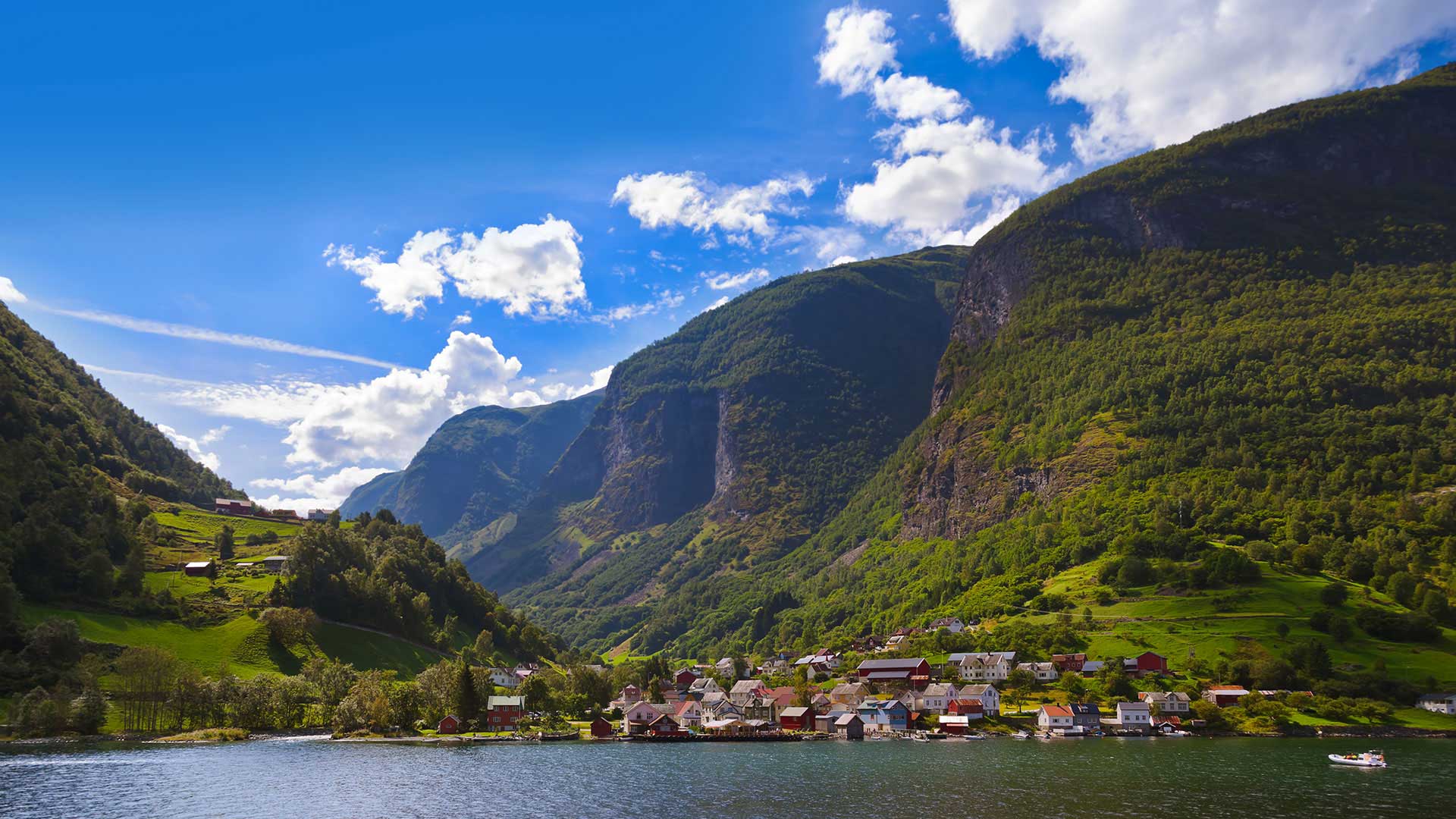 Best time to visit Scandinavia for weather
Summer in Scandinavia, the months of July and August, is a great time to visit. At this time of year, you're more likely to have pleasant weather and nature comes alive with locals as well as travellers heading outside to experience the great outdoors.
Not only is it great for weather, but these months will also afford you longer daylight hours to take advantage of to make the most of your adventure.
The summer is also a good time for a driving tour, so you can hit the road, enjoy the warmer weather, get off the beaten track, and find your own corner of paradise.
---
---
Best time to visit Scandinavia for quieter travel
Scandinavia is very popular with travellers – for excellent reasons! But do you dream of a quiet holiday, to experience the natural wonders in peaceful reflection, or to capture the perfect photos without too many distractions?
Travelling during the off-season has many benefits that you may enjoy, especially as you can experience the country at your own relaxed pace.
If you would like to take advantage of the fairer weather and quieter attractions, the shoulder season (late May and early June as well as September) are a great time to visit.
---
---
Best time to visit Scandinavia to see the northern lights
While summertime may be a great time to visit the Nordic countries, it is not the best time to see the northern lights.
This is especially true of the northern regions, like Northern Norway, as well as Finish and Swedish Lapland, where the sun doesn't fully set during the summer months.
Visiting between October and March, also known as aurora borealis season, gives you the best chance of seeing this spectacular light show.
---
---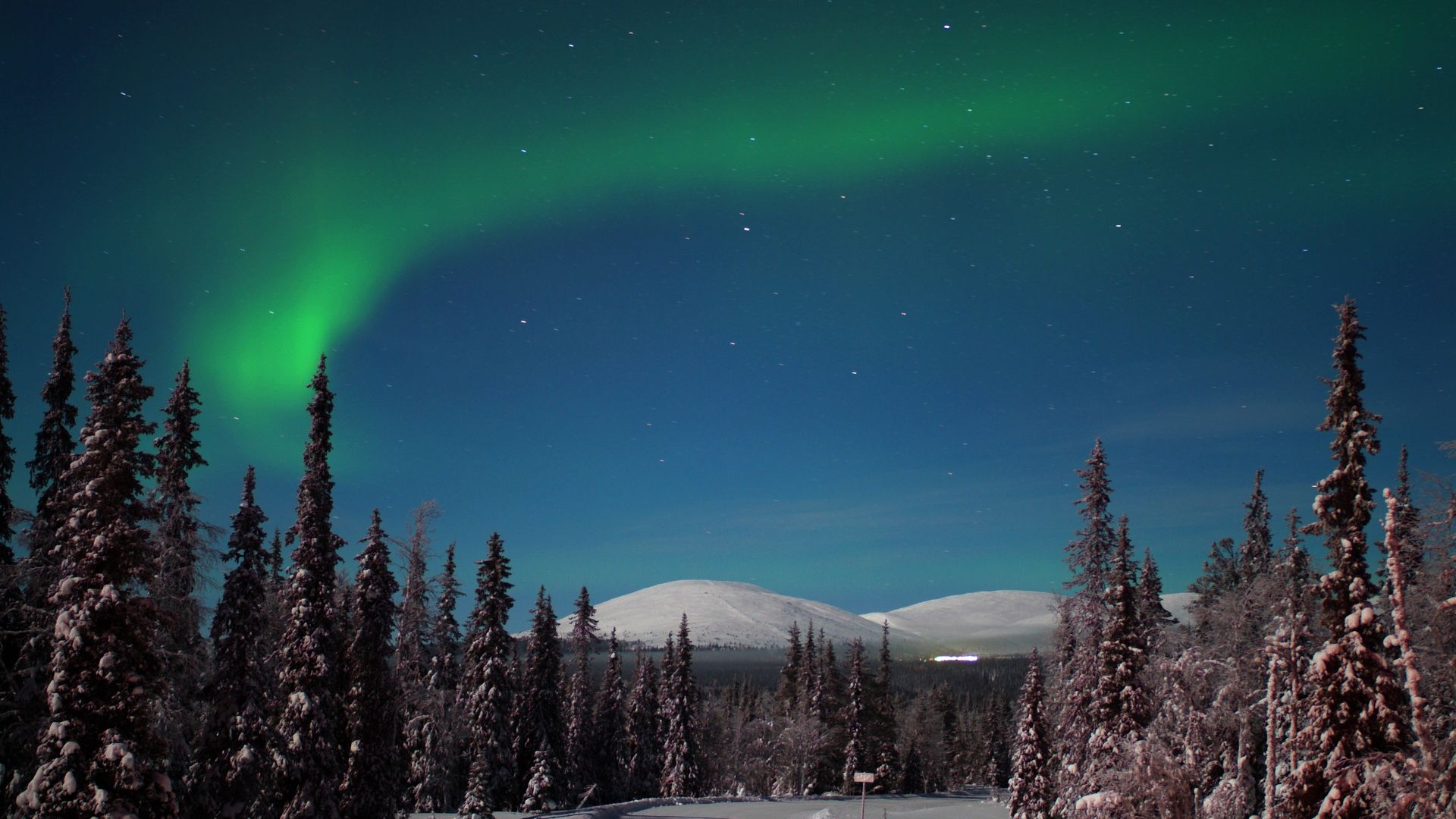 Best places to visit in Scandinavia
Encompassing Denmark, Norway and Sweden, this northern region of Europe has so much to offer! While planning a trip around Scandinavia, the only challenge you'll have is to narrow down the places you'll want to see. To help you create the best itinerary, we've put together a list of some of our favourites.
Oslo, Norway
As the capital city, most Norwegian tours will start, if not pass by, beautiful Oslo. Chances are, you will fly into Oslo, making it a perfect first stop on your itinerary!
Oslo is where nature meets urban vibes. Head outdoors to admire its green hills and mountains, or enjoy the vibrant cultural life, visiting the world-renowned museums and galleries, such as the Munch Museum or the Viking Ship Museum.
Oslo truly has something for everyone!
---
---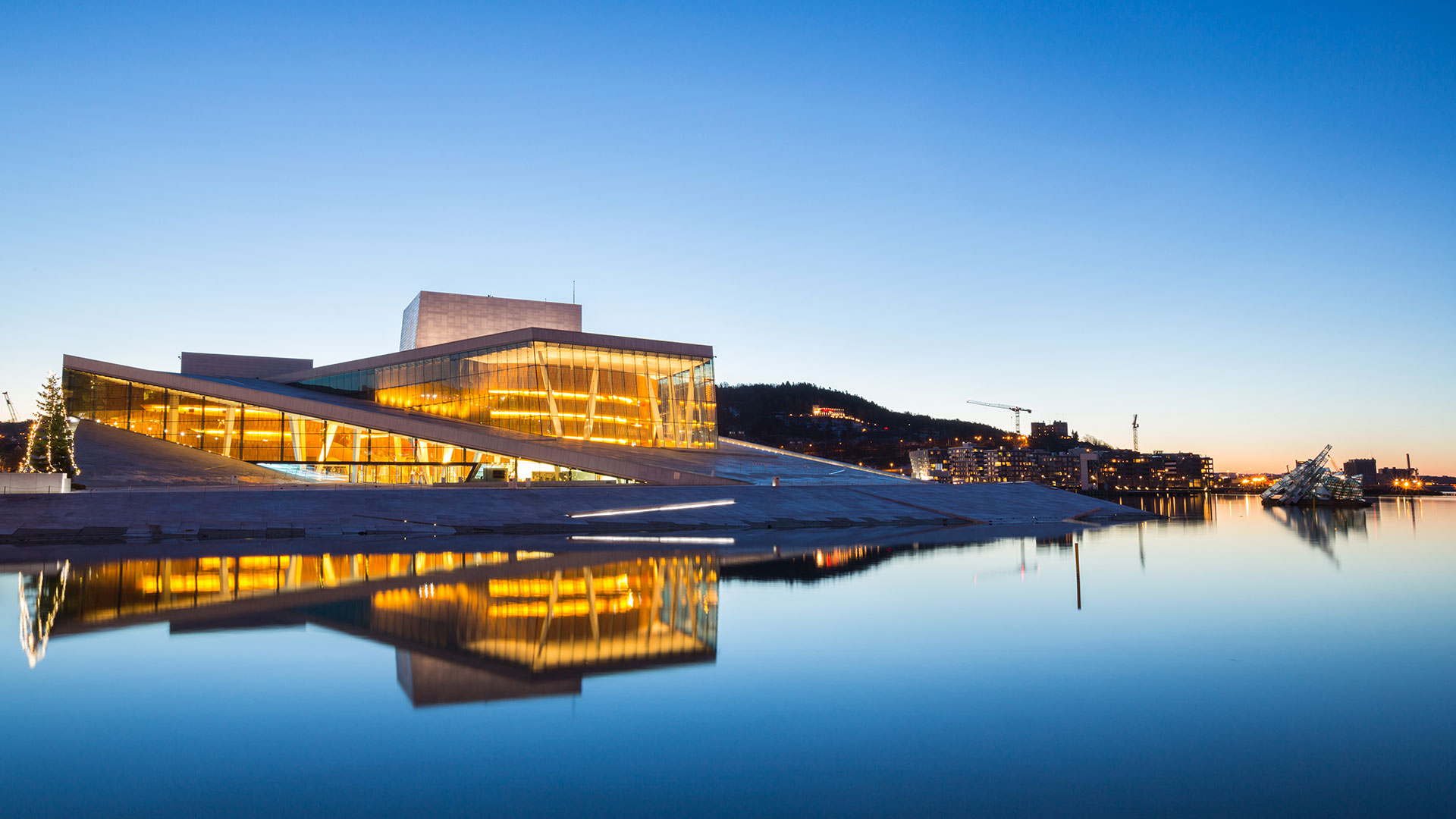 Bergen, Norway
Bergen, Norway's second largest city, is a great place to experience rich cultural and historical attractions, as well as seeing majestic natural wonders.
Nicknamed the 'Gateway to the Fjords', you'll find yourself at the doorstep of Norway's' longest fjord, Sognefjord, and the beautiful Hardangerfjord.
You can also spend hours walking around the streets of this vibrant city, exploring museums and its old town, the UNESCO World Heritage site Bryggen.
---
---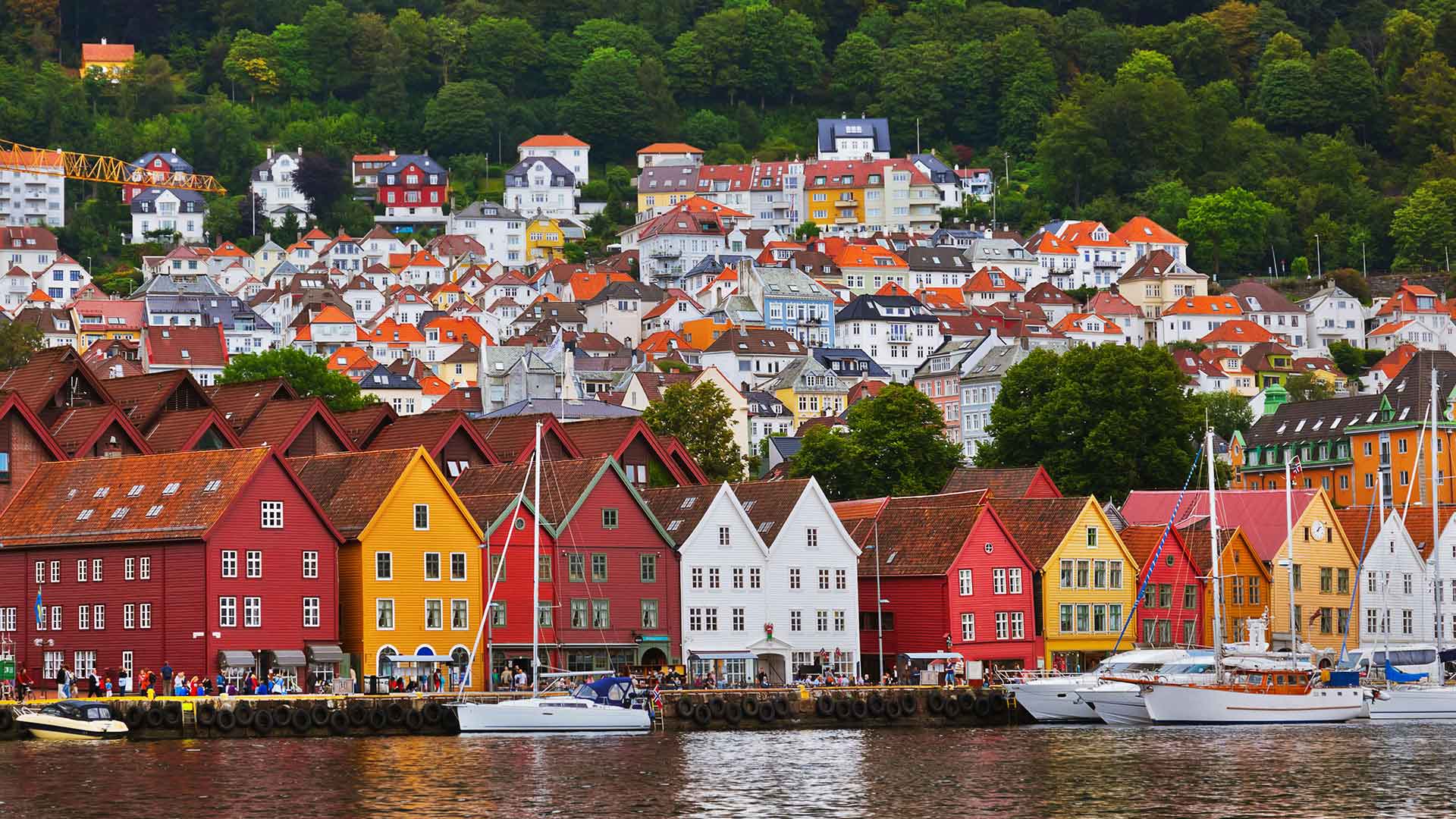 Lofoten Islands, Norway
Discover Norwegian natural beauty at its finest in the Lofoten Islands.
As an archipelago within the Arctic Circle, this region has plenty to offer in terms of dramatic scenery with mighty mountains, craggy coastal lines, pristine waterways and quaint fishing villages. Svolvær, the main community of Lofoten, is a popular stop on the Norwegian Coastal Voyage.
This is an excellent place to visit for keen bird watchers, and for those chasing the northern lights!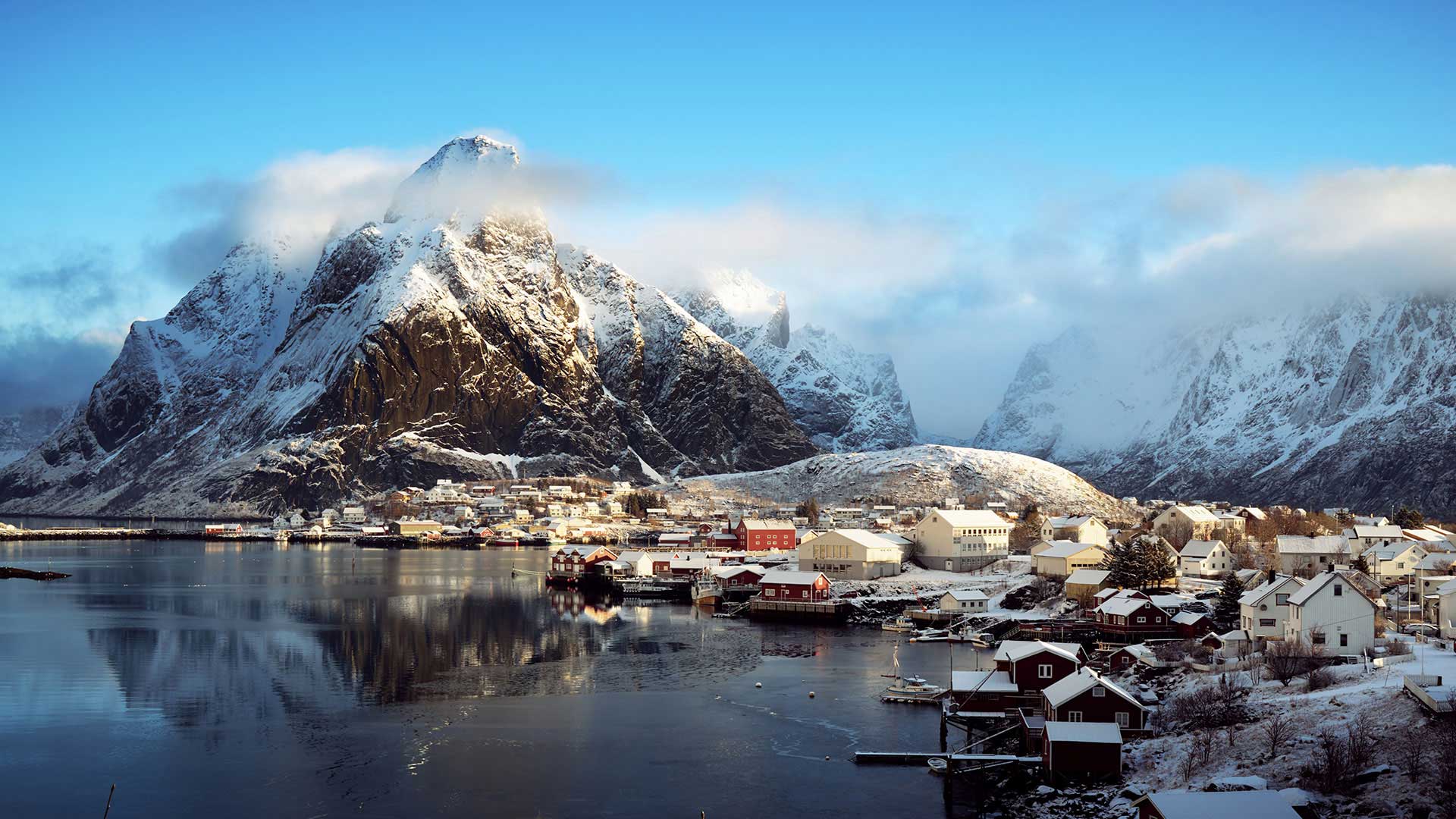 Flåm, Norway
The small town of Flåm is an ideal stop to relax during a bustling trip around Norway or Scandinavia.
Set at the heart of the western fjords, you'll find a wealth of natural attractions a stone's throw from this tiny village. Admire the mighty mountains, stunning fjords, and powerful waterfalls.
From here, you could hop on a fjord cruise, or aboard the famous Flåm Railway, known as one of the most beautiful railway journeys in the world!
---
---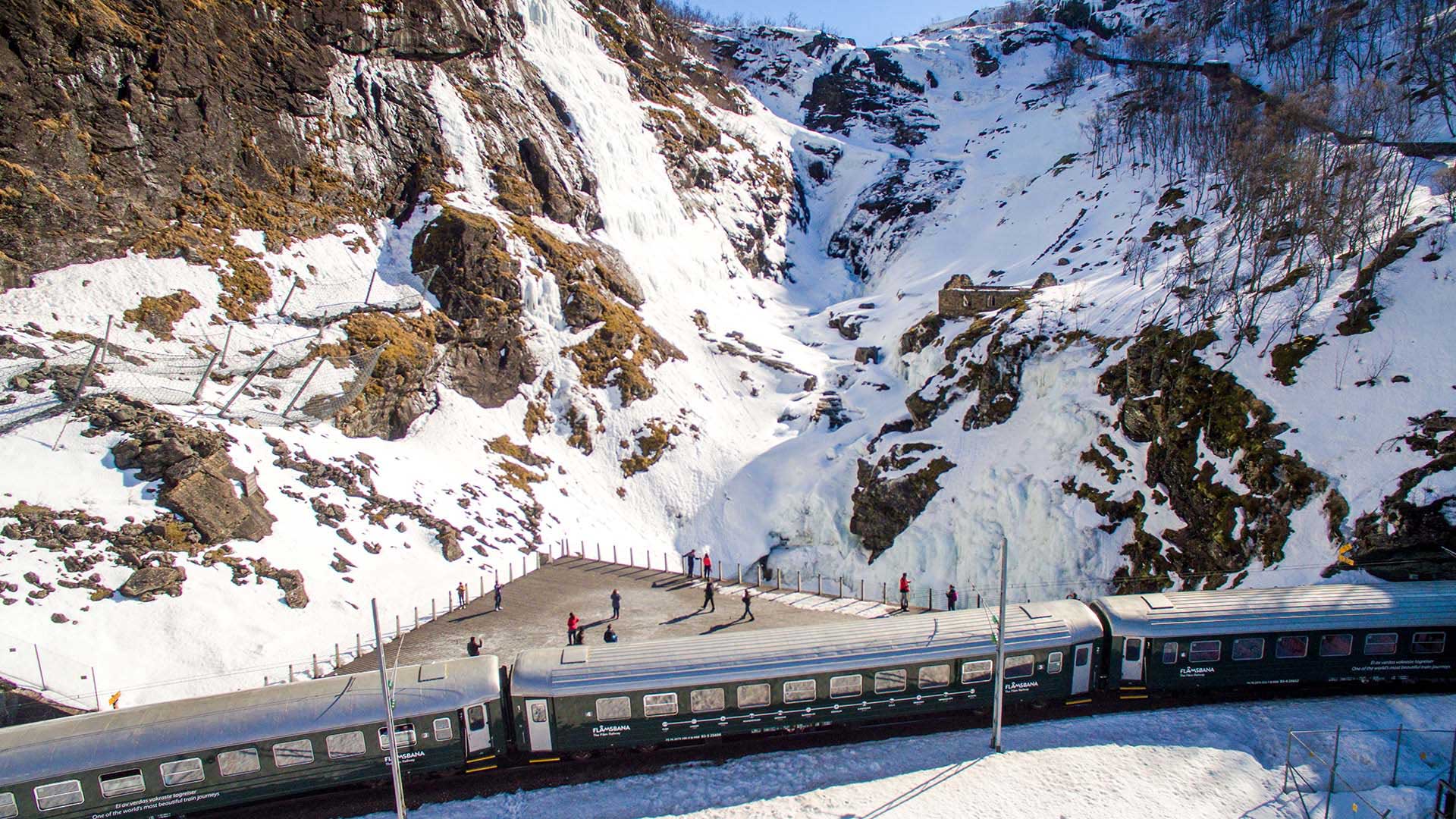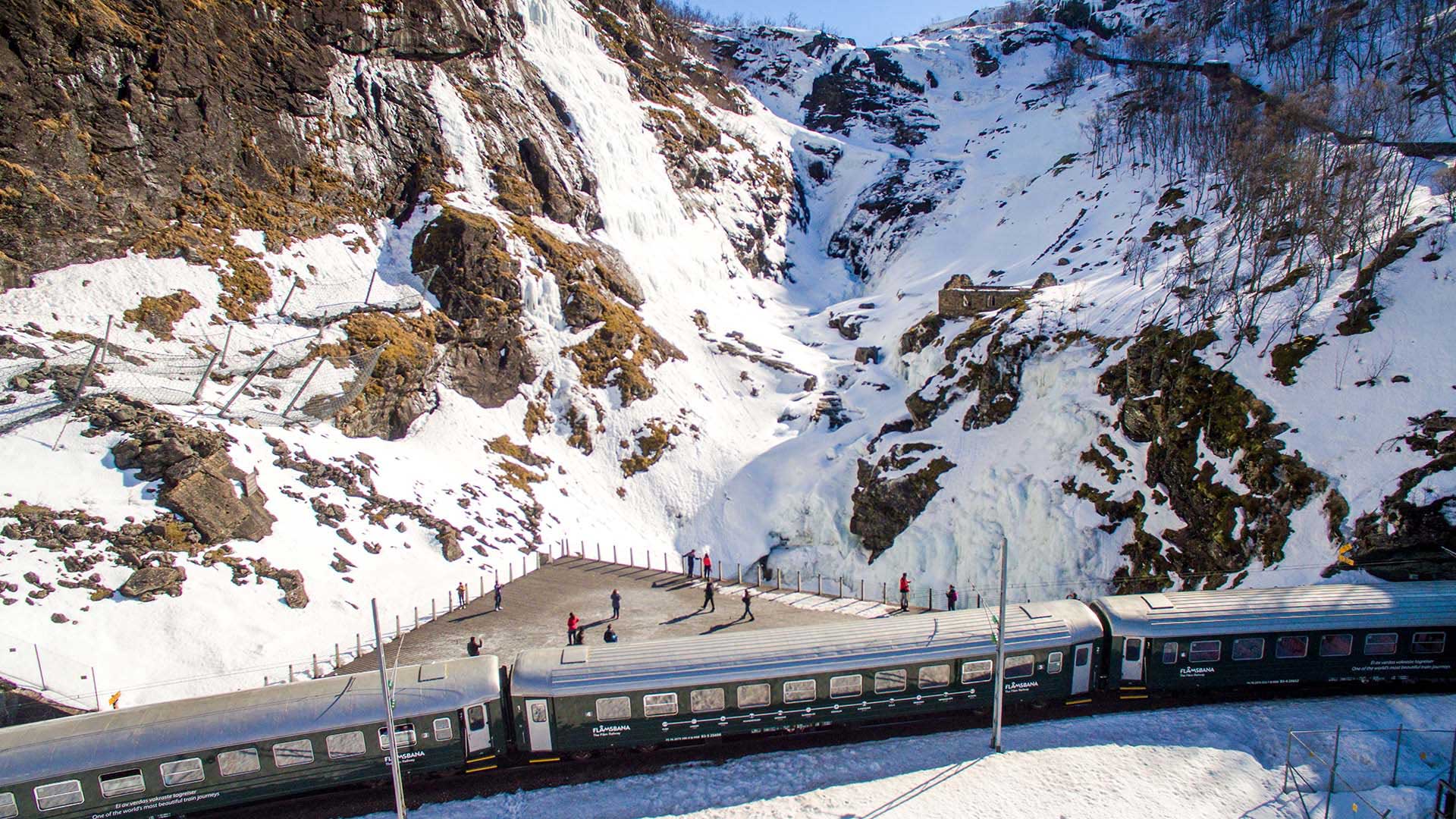 Preikestolen, Norway
Conquer your fear of heights at the gravity-defying Preikestolen. Its name means Pulpit Rock, given because of its odd shape resembling a preacher's pulpit.
You could admire it from a boat tour along the fjords, or, if you're feeling adventurous, you could hike up to the peak. It takes approximately 4 to 5 hours to make this 8km (5 miles) round trip.
At the top, enjoy the views over the Lysefjord from the 604-metre high cliff!
---
---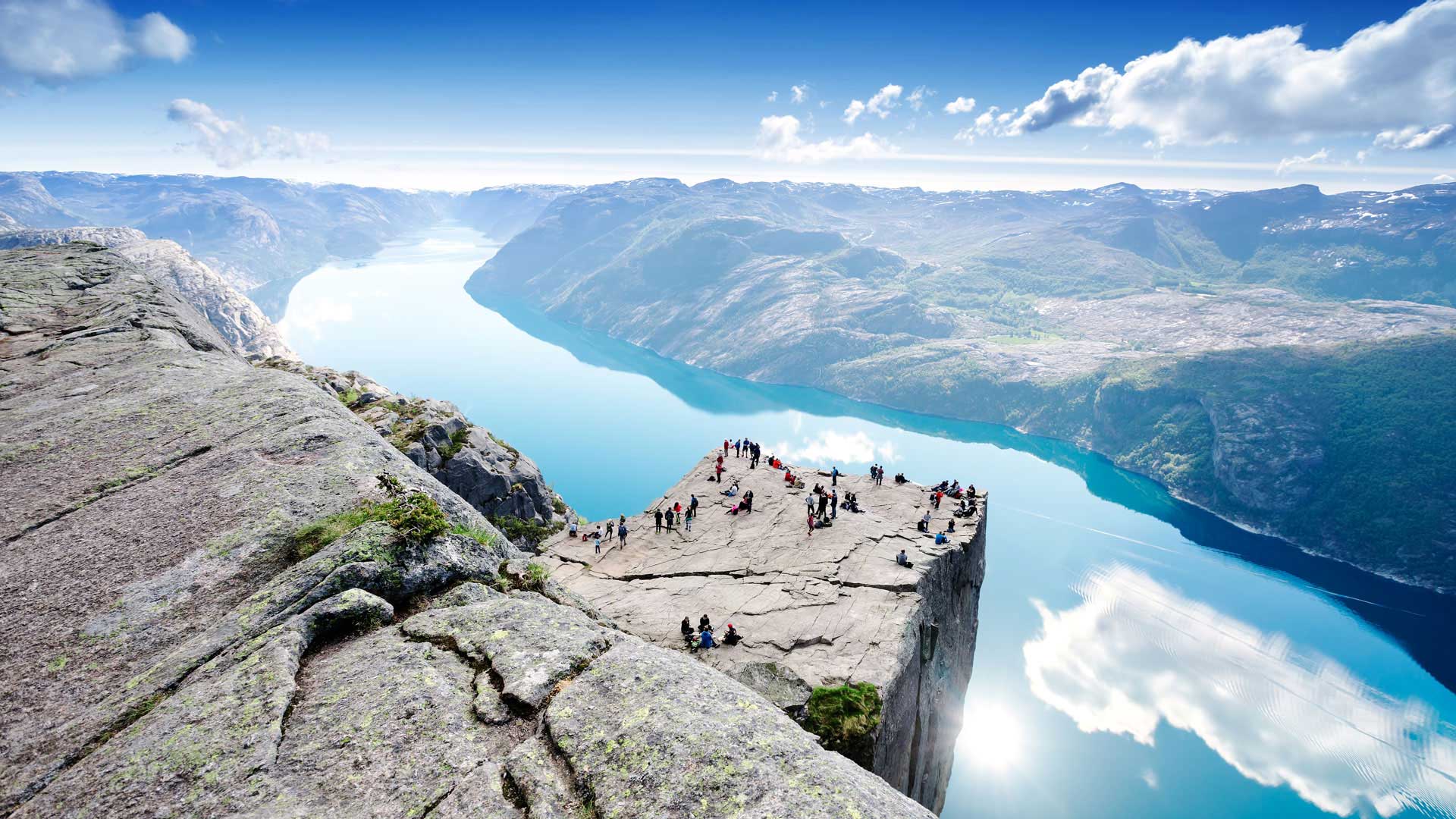 Sognefjord, Norway
Prepare to be amazed by Norway's longest and deepest fjord, Sognefjord. Also known as the 'King of the Fjords', it is breathtaking with its towering mountain peaks and tranquil waters.
If you take part in the legendary Norway in a Nutshell© tour, you will pass through Aurlandsfjord, an arm of the Sognefjord, allowing you to really take in its vastness. Sognefjord itself also extends inland to Jotunheimen and Jostedalsbreen national parks.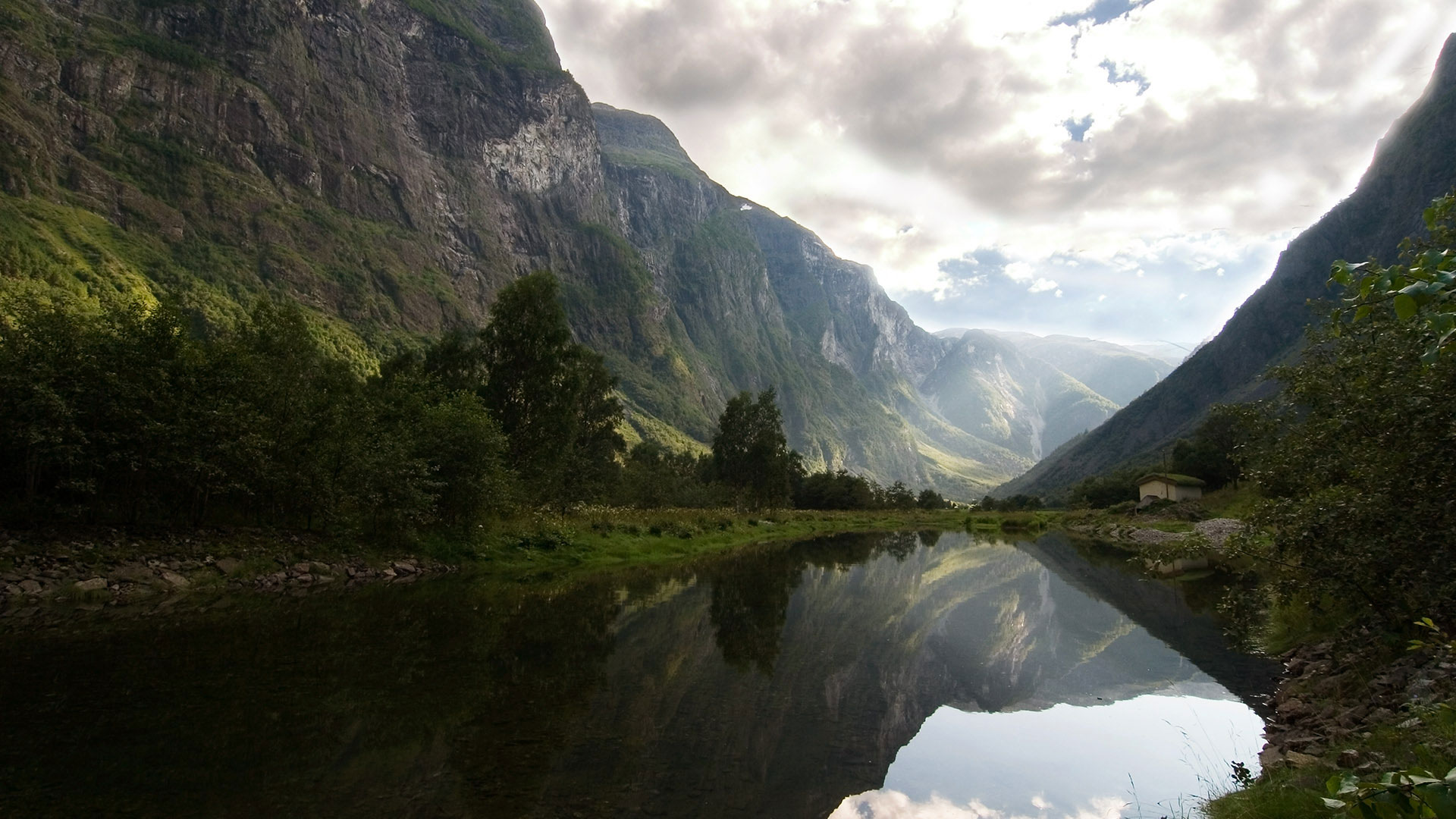 Geirangerfjord & Nærøyfjord, Norway
Escape to an area of renowned natural beauty! The UNESCO World Heritage-protected Geirangerfjord and Nærøyfjord are often referred to as the 'world's most stunning fjords' and we know you won't be disappointed by them!
Make sure to spend a day cruising along their peaceful waters, looking up at the steep mountainsides, trying to spot some wildlife, and enjoying the views of the powerful waterfalls, such as the iconic Seven Sisters and Bridal Veil.
---
---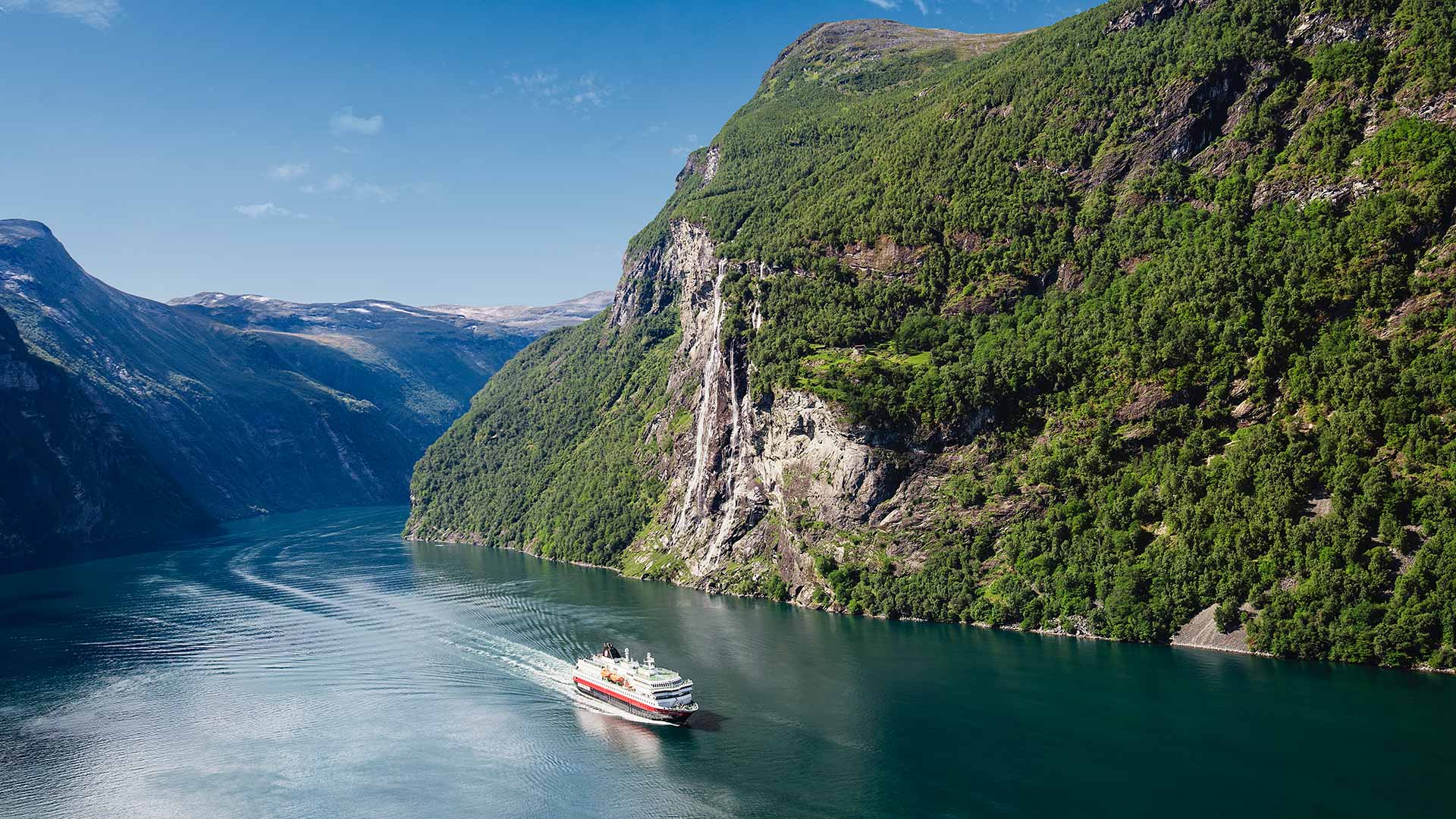 Stockholm, Sweden
Discover Stockholm, the enchanting capital of Sweden. Here you can spend your days discovering Swedish culture and history.
Wander through the cobblestone streets of the 13th-century old town (Gamla Stan), which is dotted with interesting attractions such as the Nobel Museum and the Royal Palace.
You could also head out to Djurgården to visit the Vasa museum, the most visited museum in Scandinavia, or take a boat trip around the stunning Stockholm archipelago.
---
---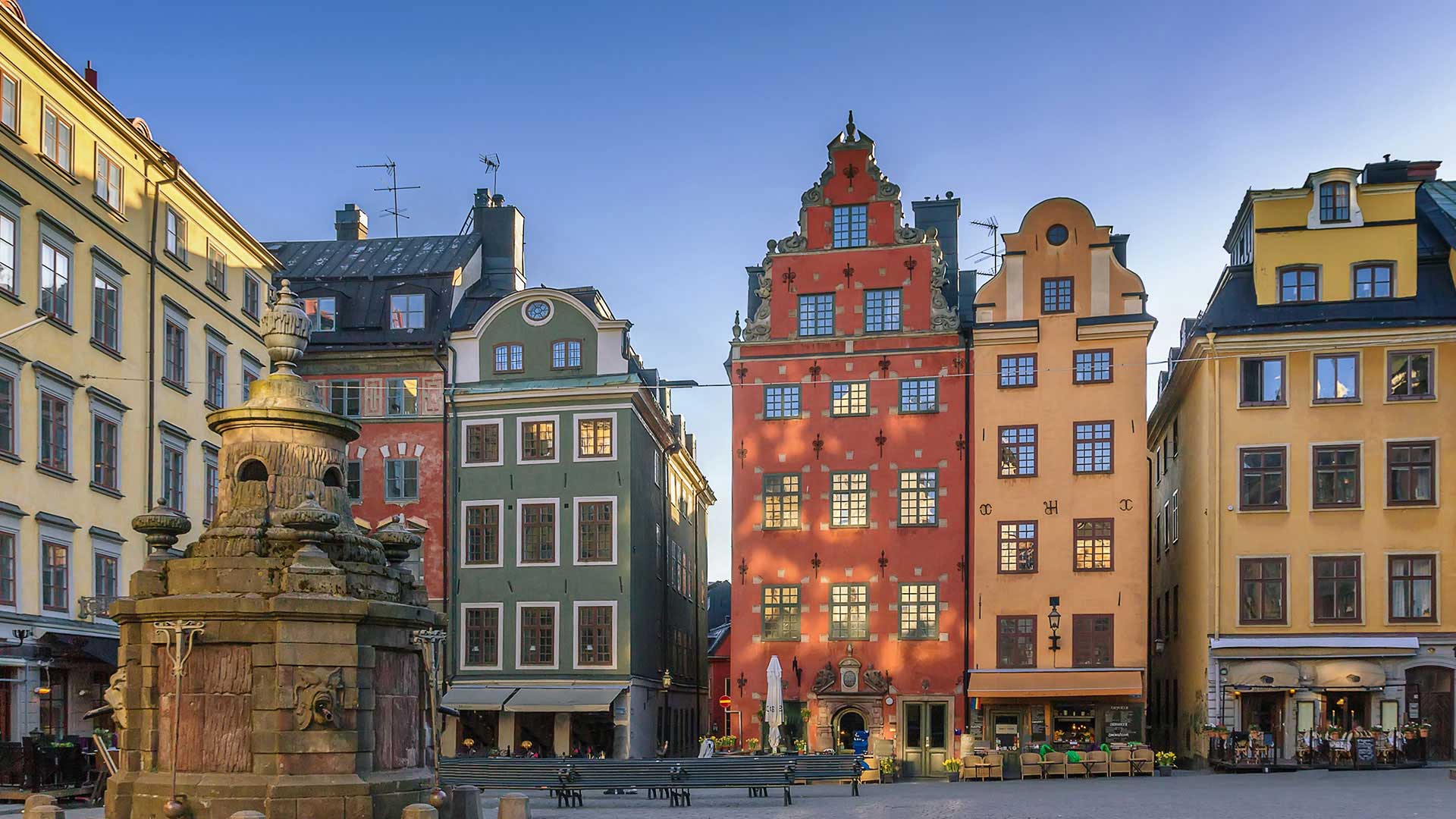 Gothenburg, Sweden
While making your way through Sweden, don't forget Gothenburg! With its chilled-out and trendy vibes, the country's second city is one of the best vacation spots in Sweden.
Here, you'll discover neoclassical architecture along quaint streets and graceful canals. Make sure to dine at one of the romantic gastropubs in Haga, ride rollercoasters at the 1920s Liseberg amusement park, and take a cruise along the Gothenburg archipelago.
---
---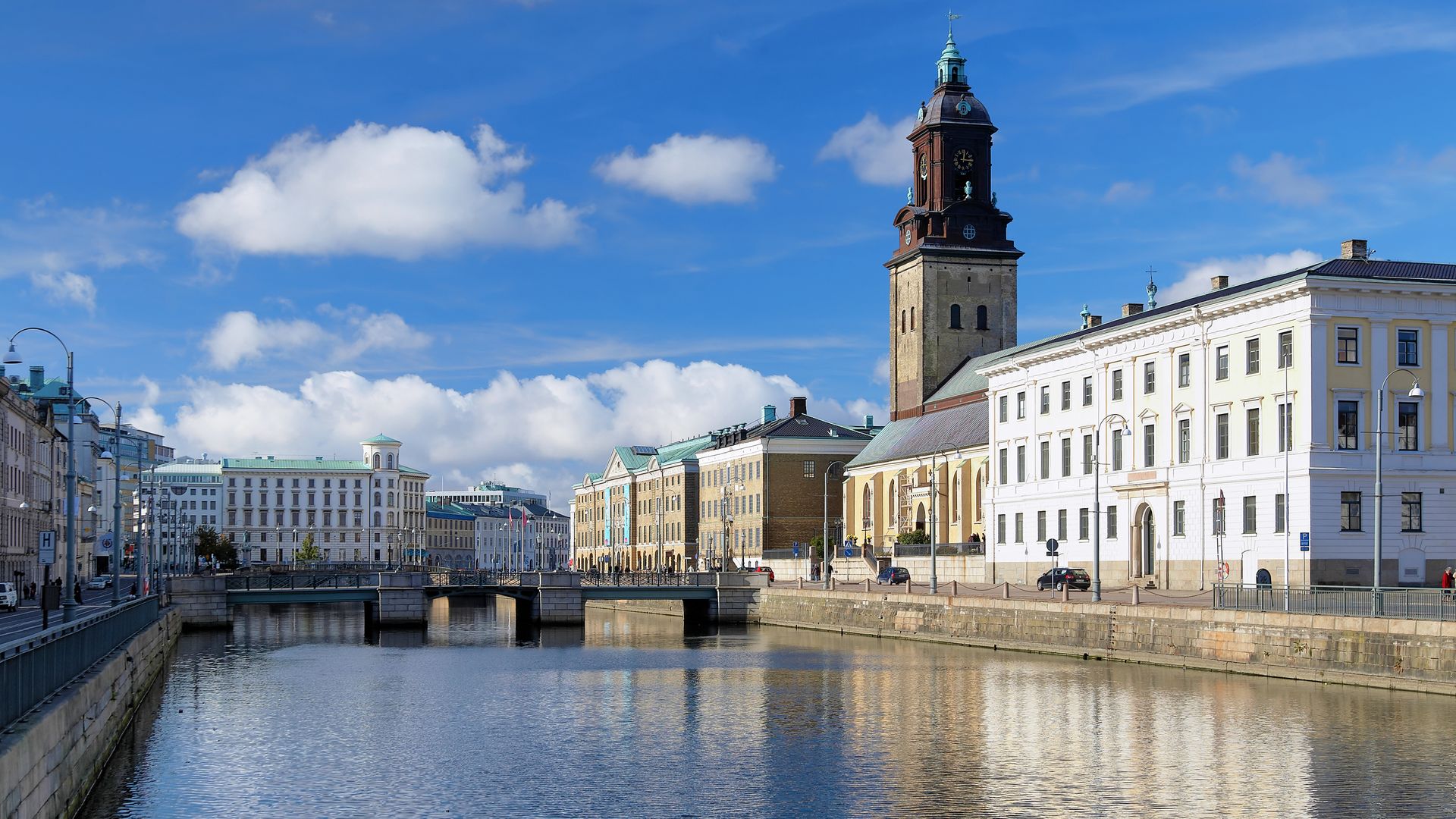 Ice Hotel, Sweden
Sleep on ice at the legendary Ice Hotel in Sweden - a quintessential Nordic experience!
During the day, you can try your hand at fun winter activities such as dog sledding, snowshoeing or snowmobiling. By night, keep warm on a reindeer-skin-covered ice bed, keep an eye out for the dancing northern lights, and grab a drink at the 'cool' ice bar.
---
---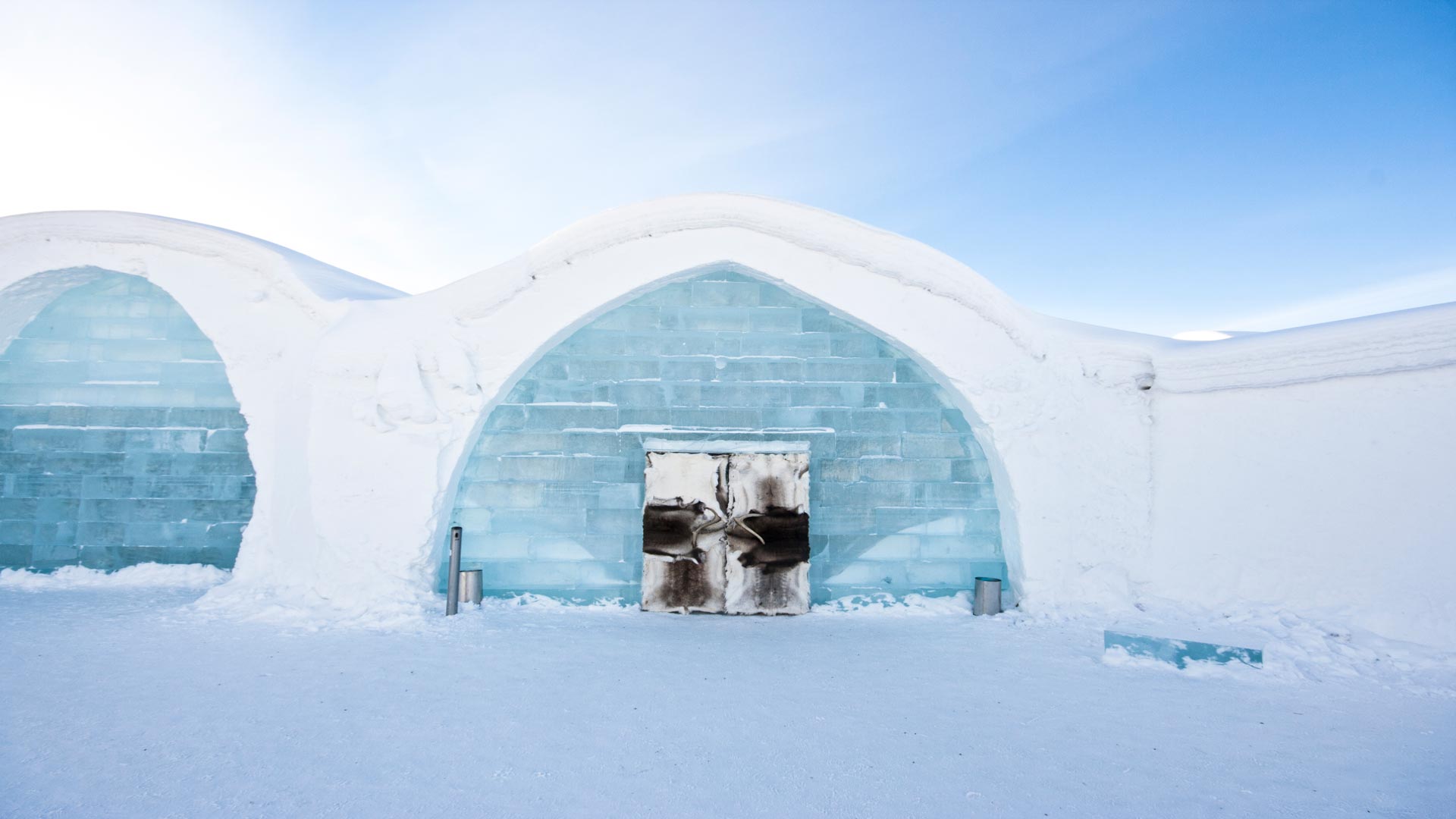 Copenhagen, Denmark
Travel to the fairytale city of Copenhagen, where you'll discover royal palaces, nods to writer Hans Christian Andersen, and canals lined with pastel-coloured houses.
You could easily fill several days visiting all of Copenhagen's cultural and historical attractions, but make sure to visit the extravagant Amalienborg Palace, home to the Danish Royal family, and Tivoli Gardens, the world's second oldest working amusement park.
---
---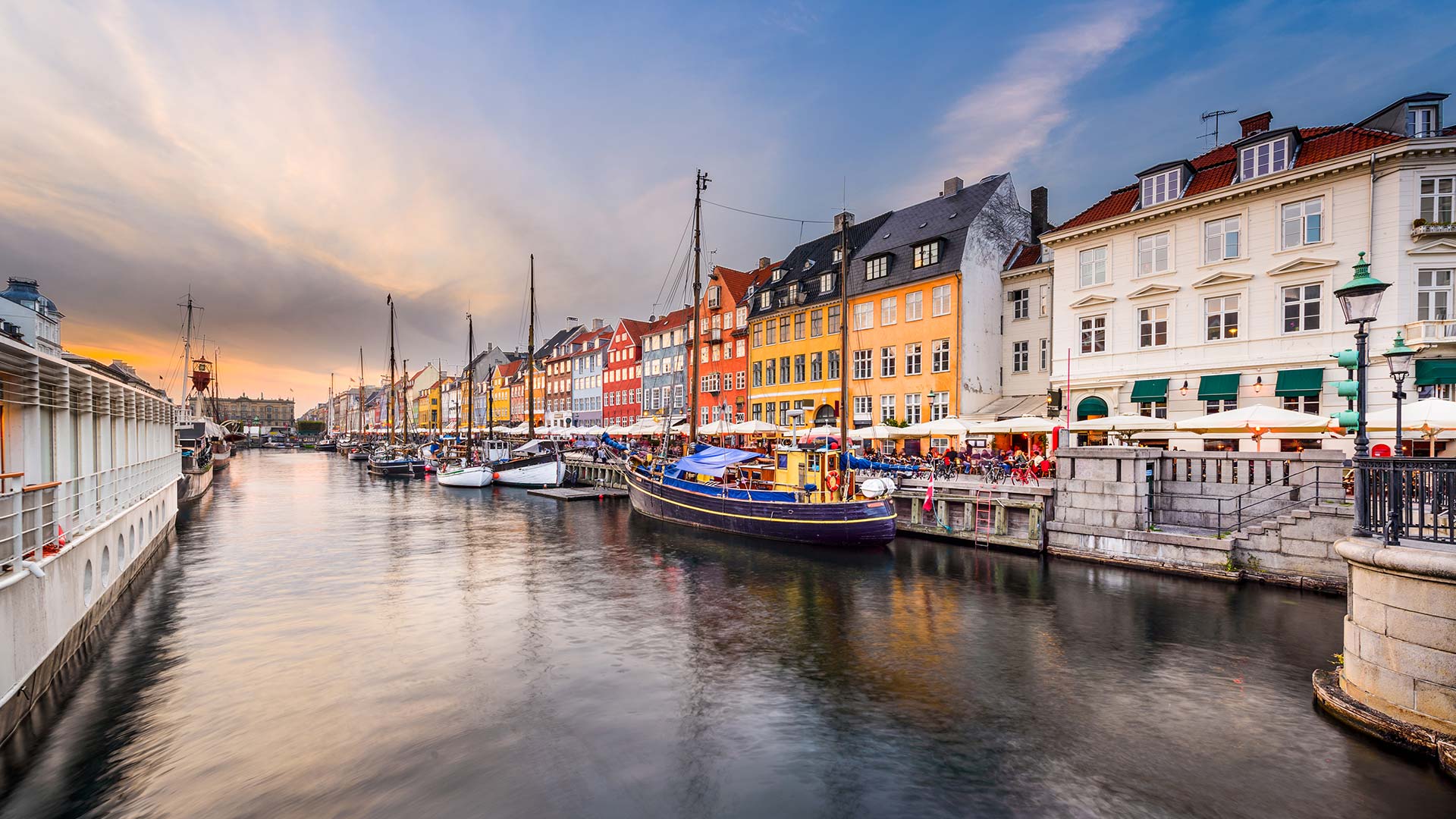 Helsinki, Finland
While not technically part of Scandinavia, don't forget Finland when travelling through the Nordic countries!
Cross the Baltic Sea to Helsinki and experience Finnish culture at its finest. Here, you'll find stylish 20th-century modern architecture alongside art-nouveau buildings, which makes exploring the city a real treat.
We recommend checking out the Design District, Temppeliaukion (an incredible rock-carved church), and Market Square, among many other fantastic attractions.
---
---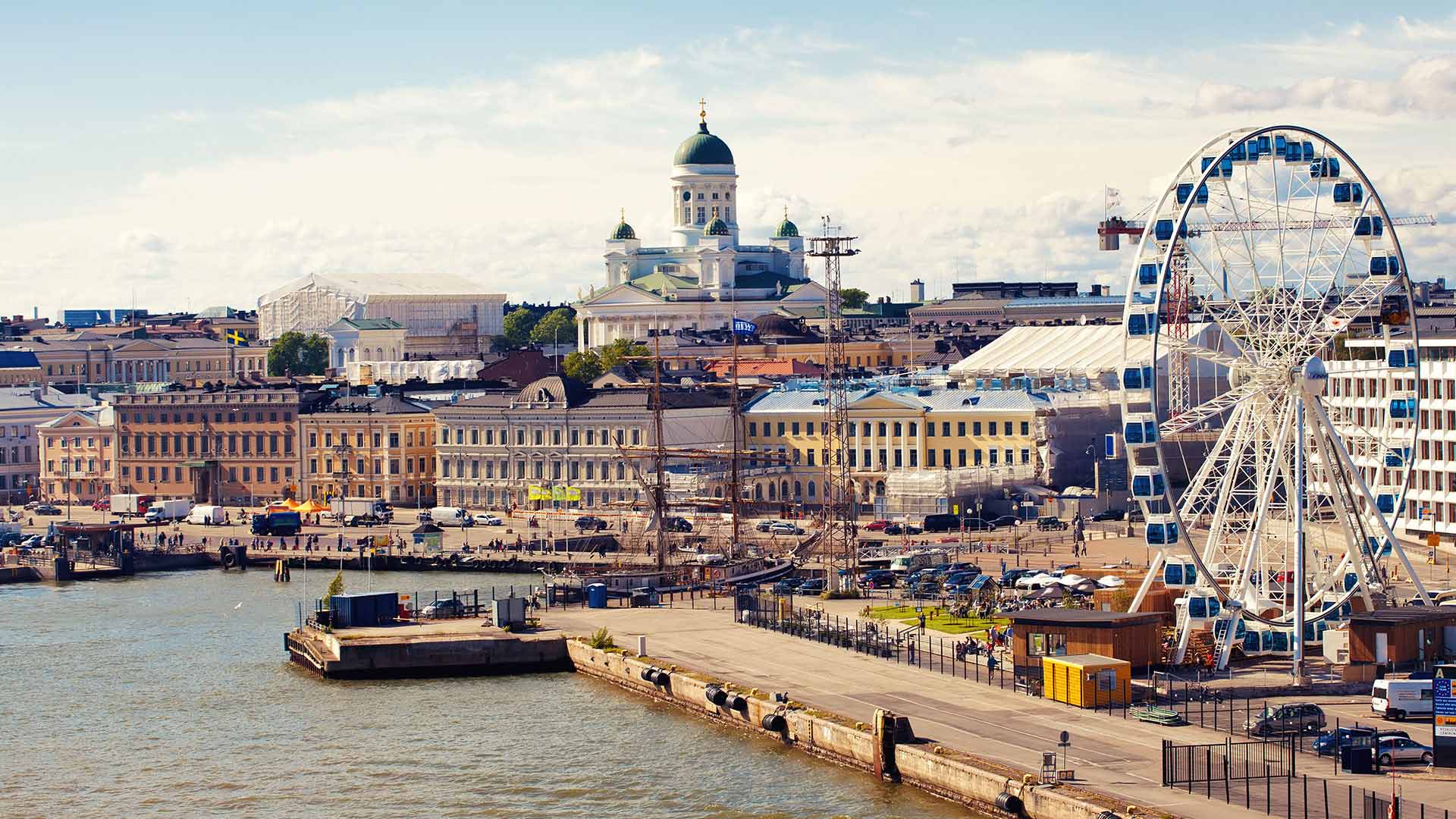 Rovaniemi, Finnish Lapland
Relive childhood fantasies by visiting the official hometown of Santa Claus in the capital of Finnish Lapland.
After you've met the jolly old fellow, make sure to visit the Arktikum museum, head to the great outdoors to experience the stunning beauty of the Arctic wilderness, or relax in riverside cafés.
Rovaniemi is also a good spot to hunt the northern lights during the winter months.
---
---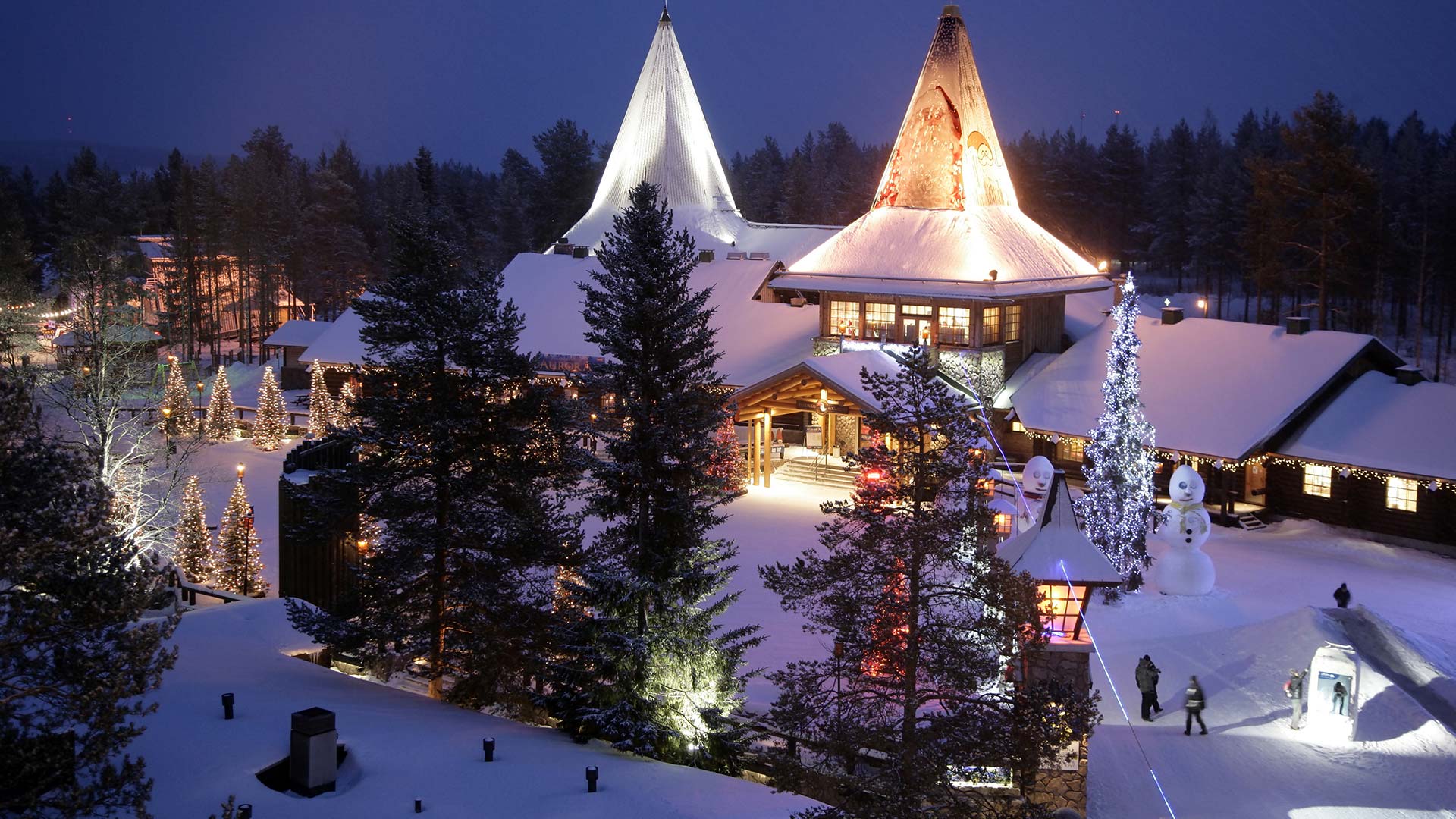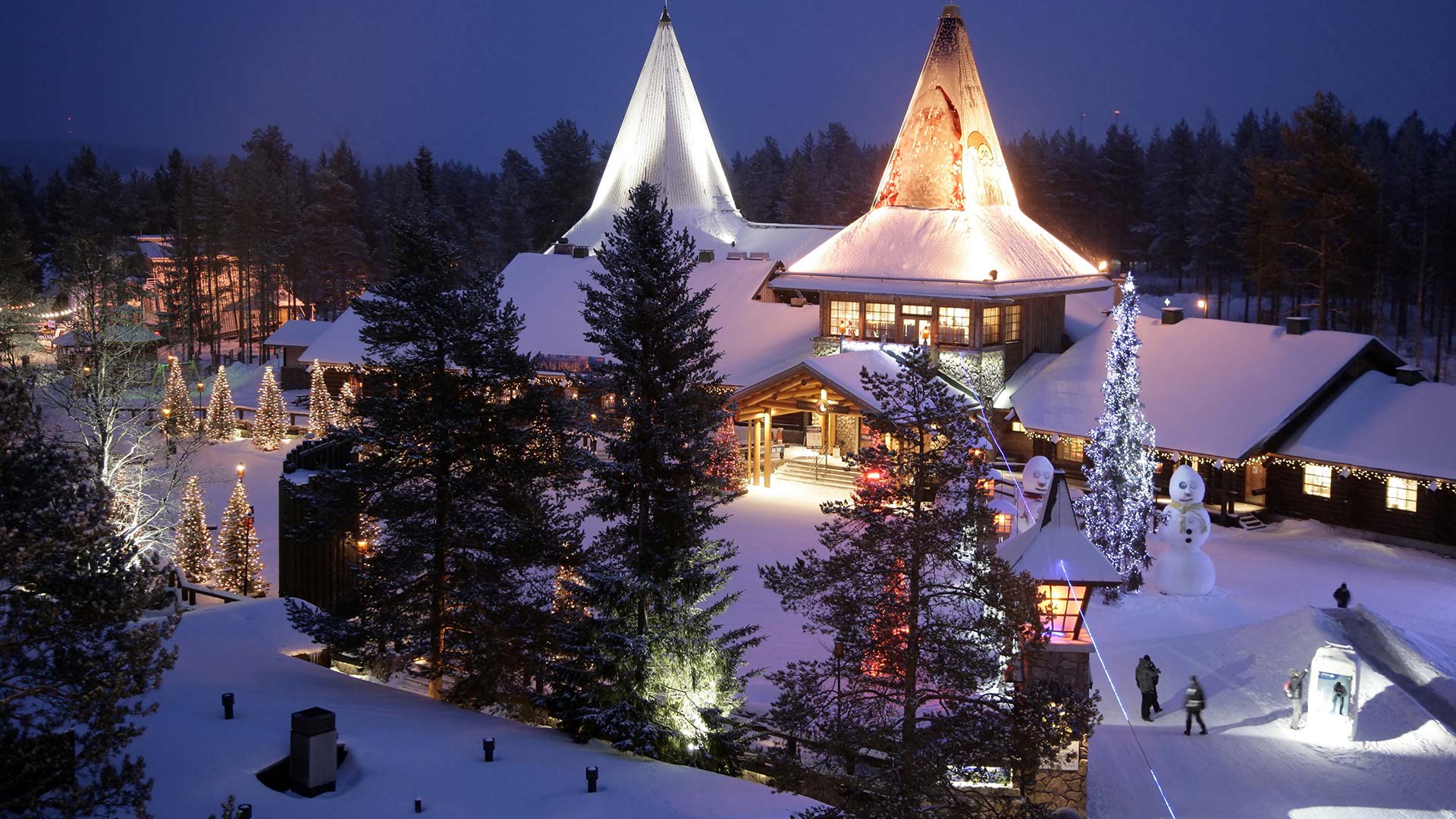 Plan a trip to Scandinavia with Nordic Visitor
All of the destinations listed here are available on our Scandinavian tours. Whether you want to experience this stunning region by driving at your own pace, by cruise, or even by joining a guided tour, Nordic Visitor can help you plan your dream trip.
Our services include booking hotels, transportation, and activities so you only have to focus on enjoying yourself and admiring the sights!
Are you inspired? When you're ready to start planning your Scandinavian getaway, get in touch with our travel consultants who can arrange it all for you.
And if you are keen to see something else or want to tailor your itinerary to your unique taste, don't hesitate to ask. We're here to help you make the best of your time in Scandinavia!