A trip to Greenland will take you to one of the planet's last great wildernesses, a remote land of ice and snow. With otherworldly landscapes and a beguiling mix of Viking history and contemporary Inuit culture, Greenland travel experiences offer you an unforgettable adventure.
No matter your interests, you're sure to find something to take your breath away. And while dog sledding across pristine snow and gazing at the northern lights are winter treats, Greenland really comes into its own in the summer.
At this time, the snow retreats and temperatures rise above zero. The fjords and Arctic paths open up for exploration by hike, kayak or cruise. What's more, you'll find many winter activities are still possible.
Read on to discover the 10 most incredible things to do in Greenland.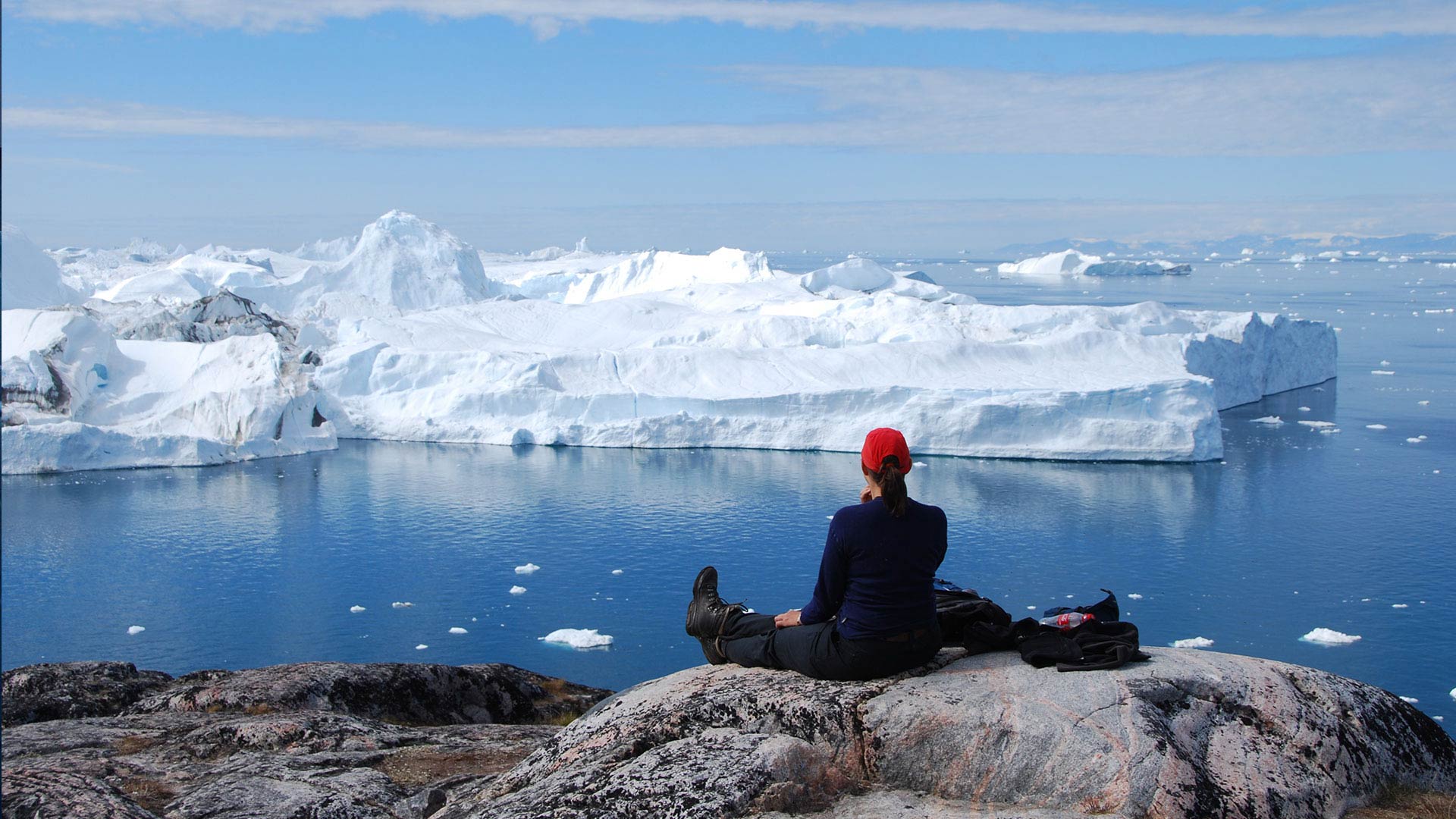 1. Marvel at glaciers
One of Greenland's greatest draws is its glaciers, the giant rivers of ice that lead to the sea. Whether you're getting up close to them by boat or by foot, these majestic icy streams make for one of the most jaw-dropping spectacles on Earth.
80% of the country is covered by the Greenland Ice Sheet, which stretches for over 1.7 million square kilometres (nearly 700,000 square miles). It makes Greenland a fantastic place for you to witness these phenomena.
The Sermeq Kujalleq glacier is perhaps Greenland's most well-known, and it's the fastest moving in the world. Meanwhile, the Russell Glacier near Kangerlussuaq is worth a trip too.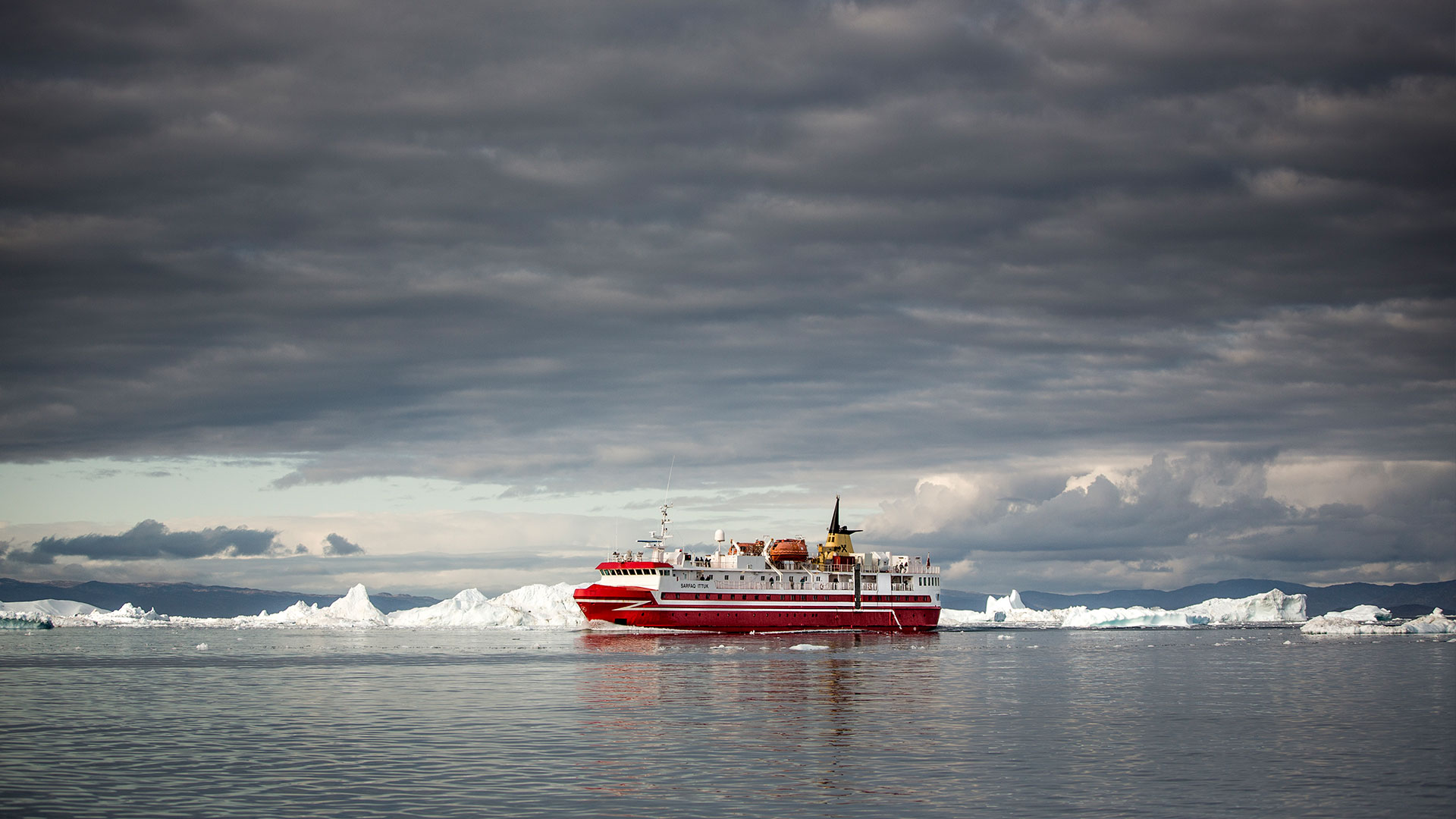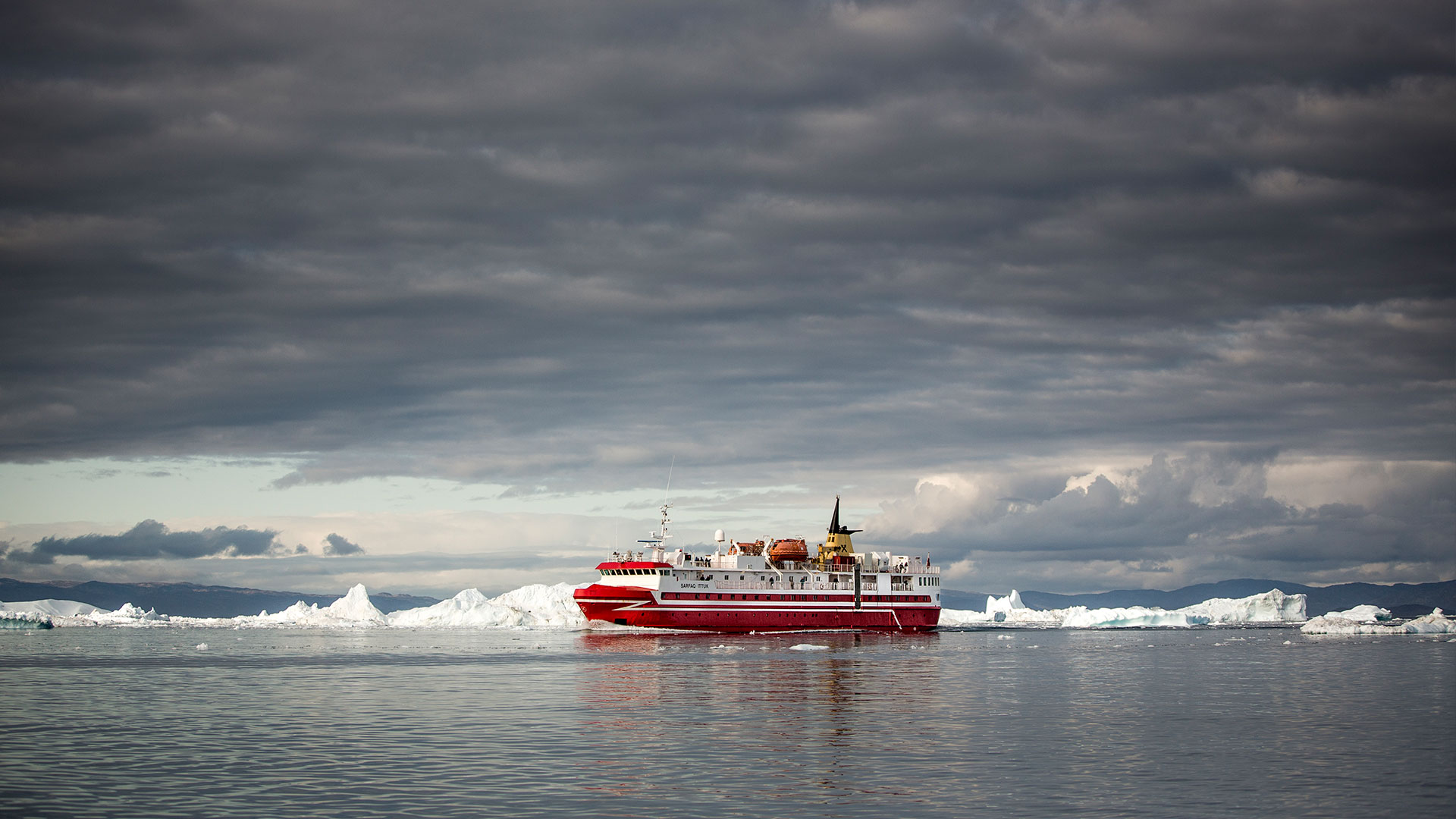 2. Hop on a cruise
With no roads connecting the country's different settlements, there is no better way to experience Greenland than by boat.
A Greenland cruise tour around the country's glacial coasts should be one of the essential items on your travel wish list. Sail between the icebergs of the Ilulissat Icefjord World Heritage site and get up close to the Sermeq Kujalleq glacier.
It's a thrilling way to enjoy the rugged coastal landscapes of the world's largest island. Your Greenland travel experience simply wouldn't be complete without a glacial cruise!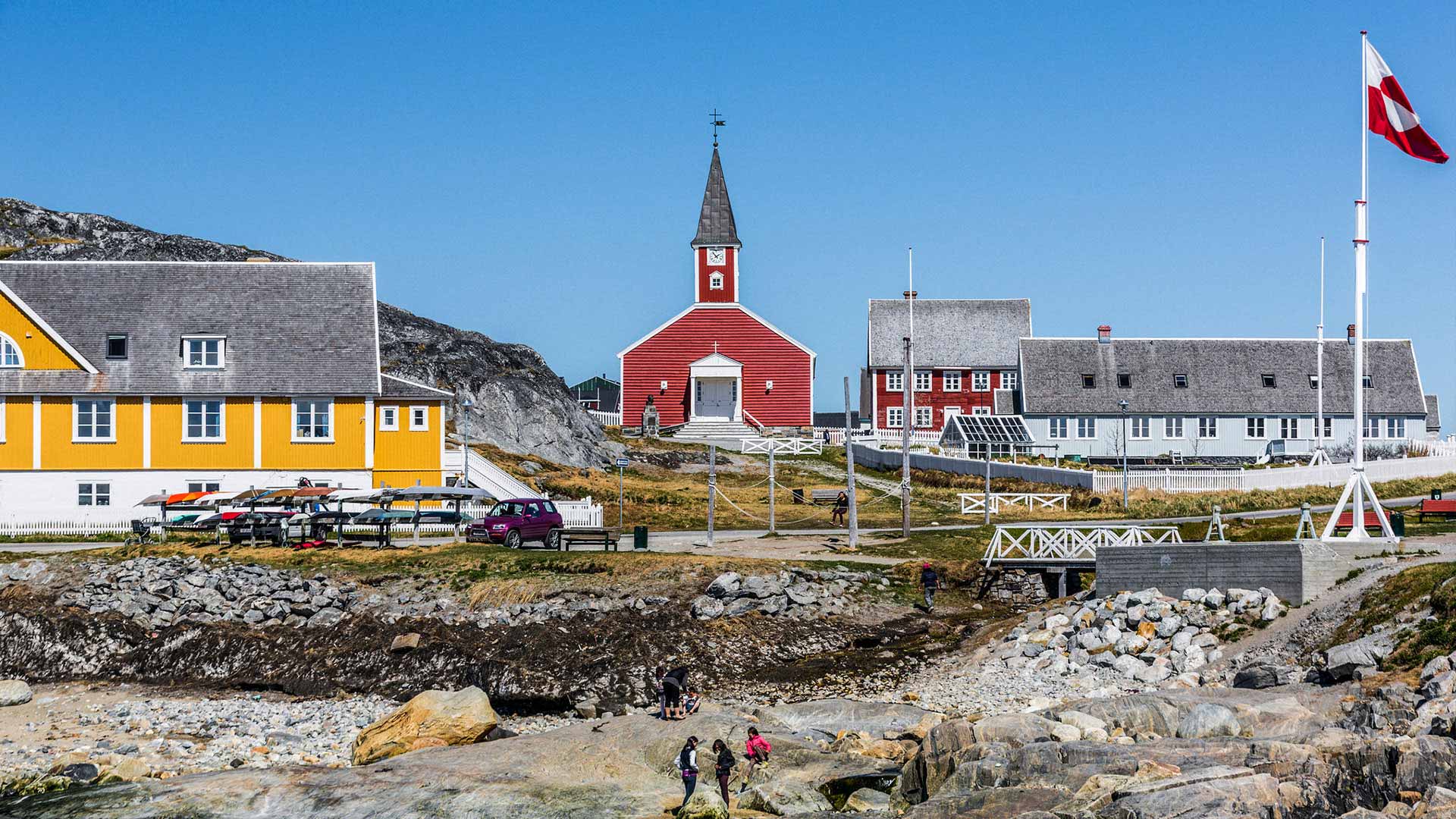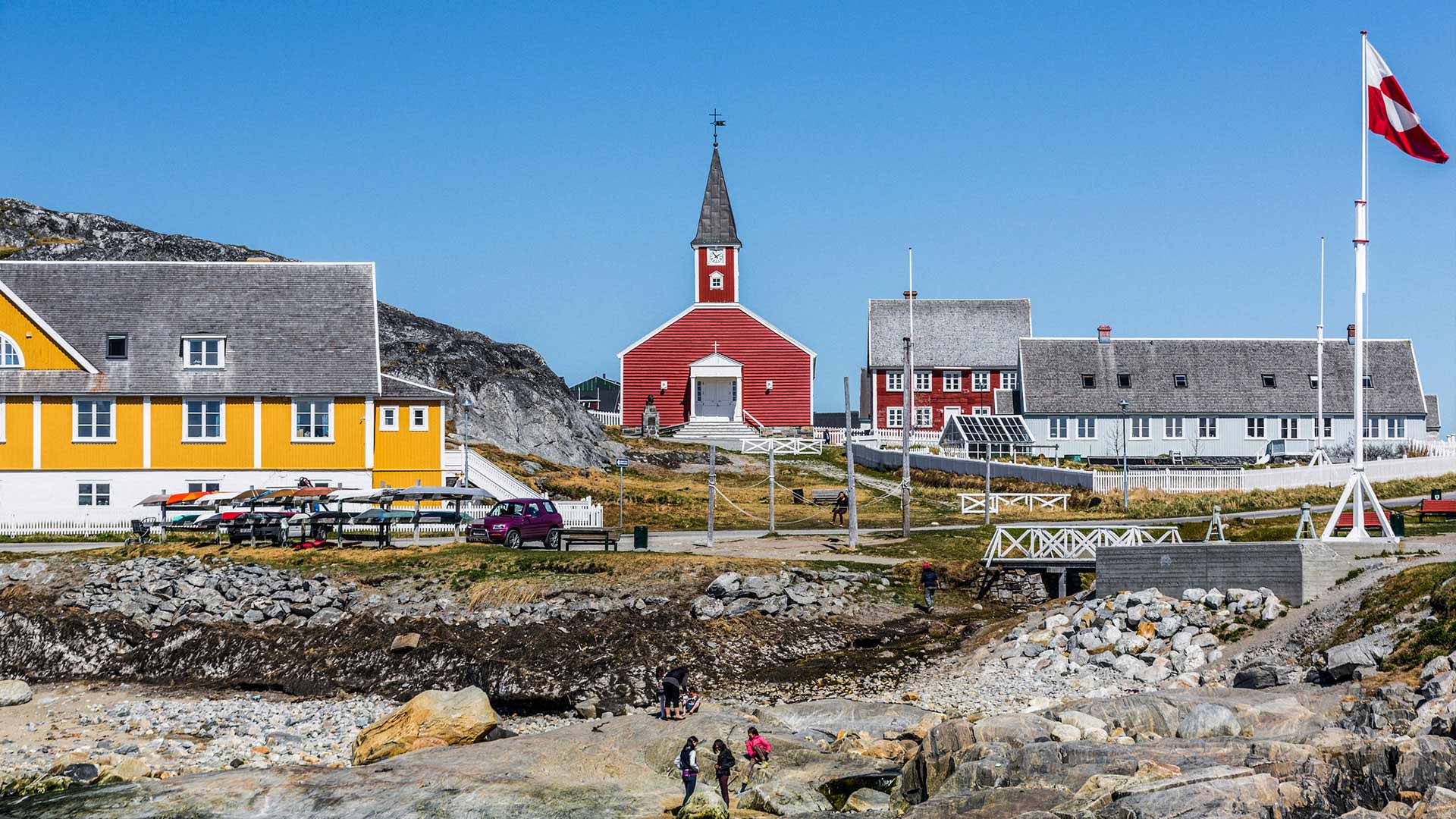 3. Visit Greenland's museums
Greenland isn't just about nature though. While you're here, delve into the country's fascinating history and culture too at one of its world-class museums.
Nuuk, the capital, is Greenland's top destination for culture. The National Museum inspires with its 4,500 years of documented history – from ancient Inuit civilisations to 10th-century Viking explorations and beyond.
Meanwhile, the Katuaq Cultural Centre is one of Greenland's best cultural sights. Admire its innovative architecture, whose shape mimics the play of the northern lights, and head inside to explore contemporary Greenlandic arts and culture.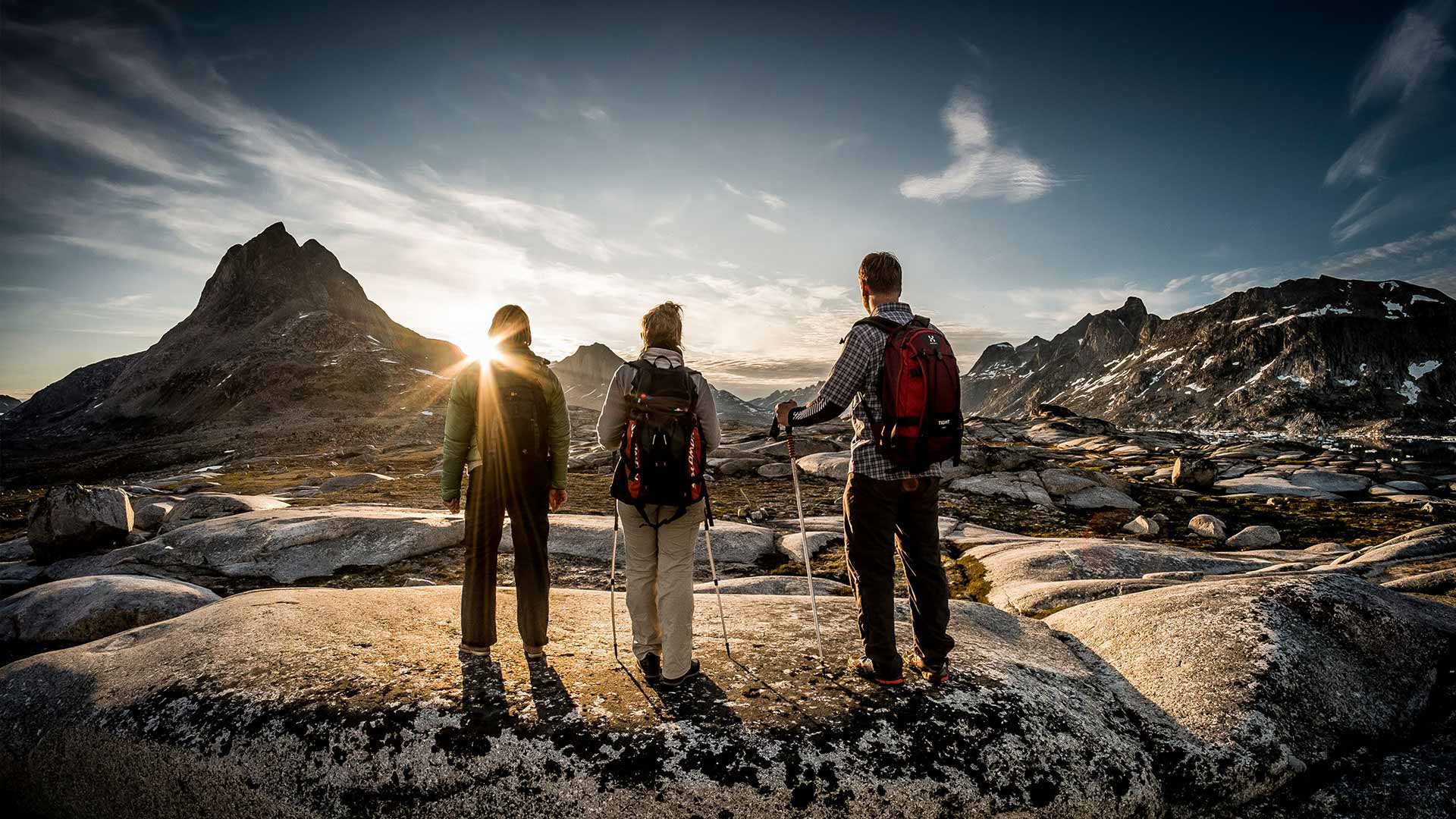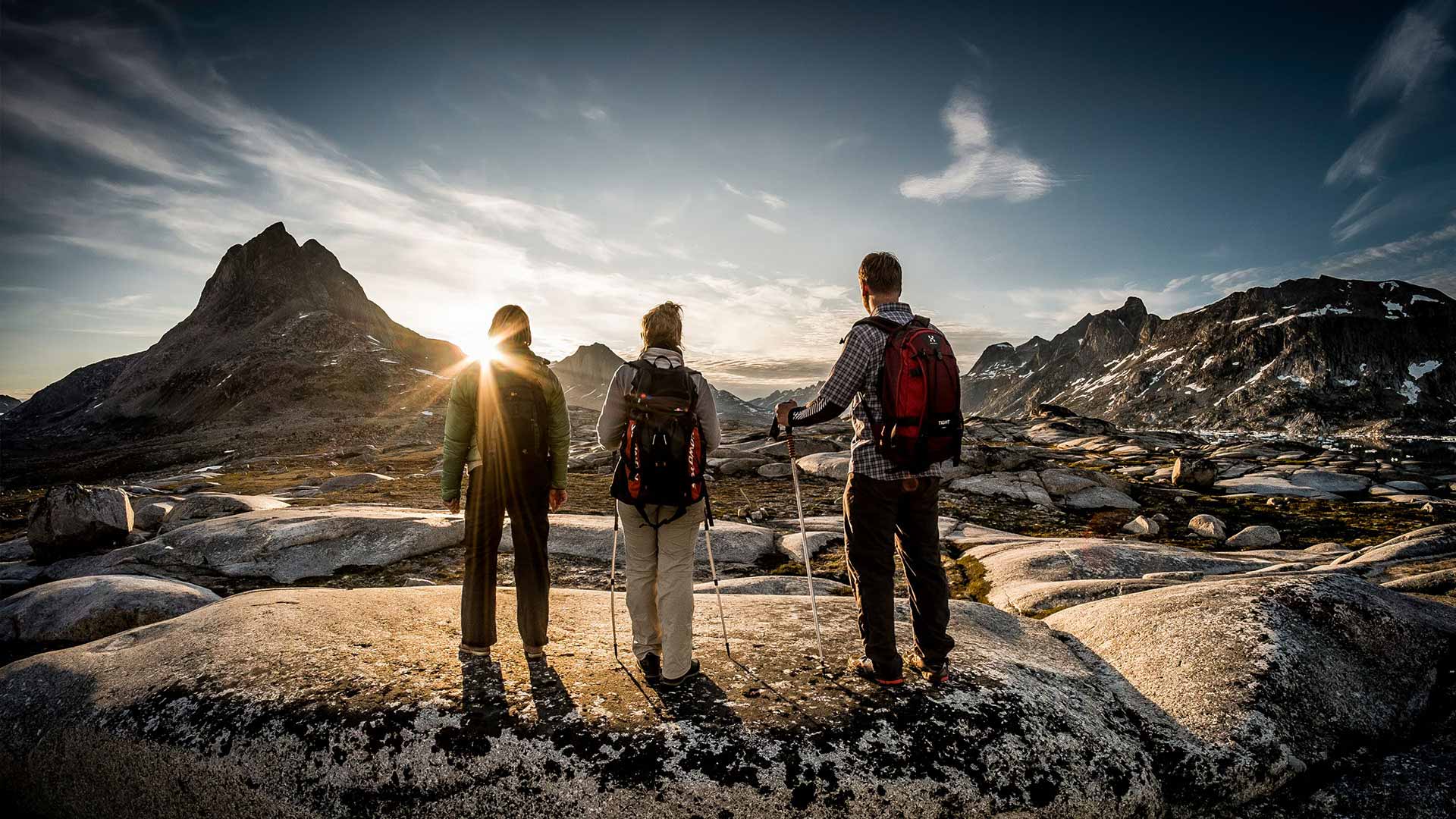 4. Stay up with the midnight sun
Whilst winter has the aurora borealis, summer in Greenland boasts something just as special: the midnight sun.
Imagine a world in which the sun never sets. Where icebergs are illuminated by the gentle hues of perpetual dawn. It's beautiful and rejuvenating, and really needs to be seen to be believed.
Greenland is the perfect place for you to witness this phenomenon. In the town of Ilulissat, for example, the sun doesn't fall below the horizon between mid-May and late July.
Consider visiting at this time of year to incorporate the midnight sun into your Greenland travel plans. At the very least, it gives you double the daylight to play with!
---
---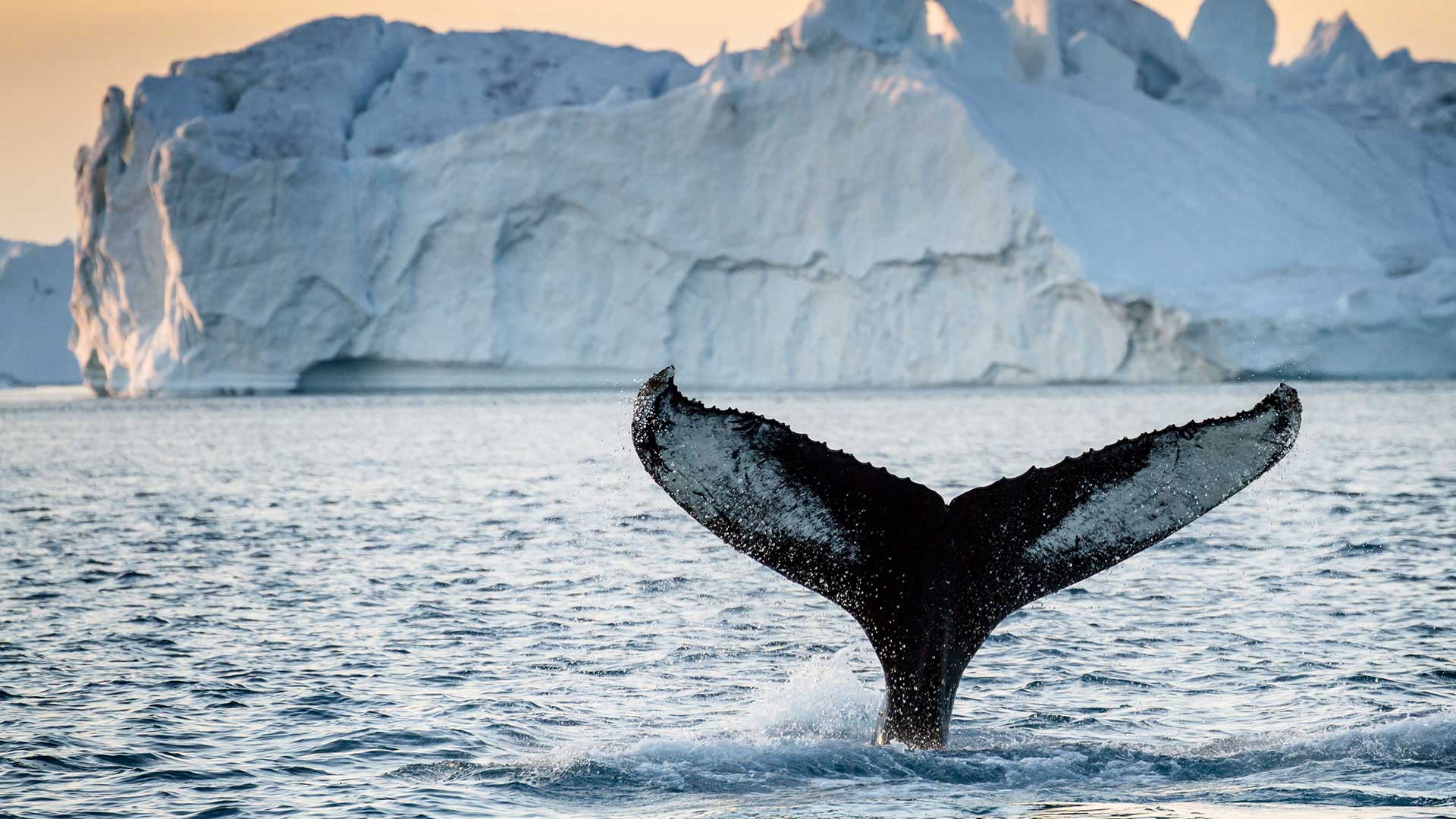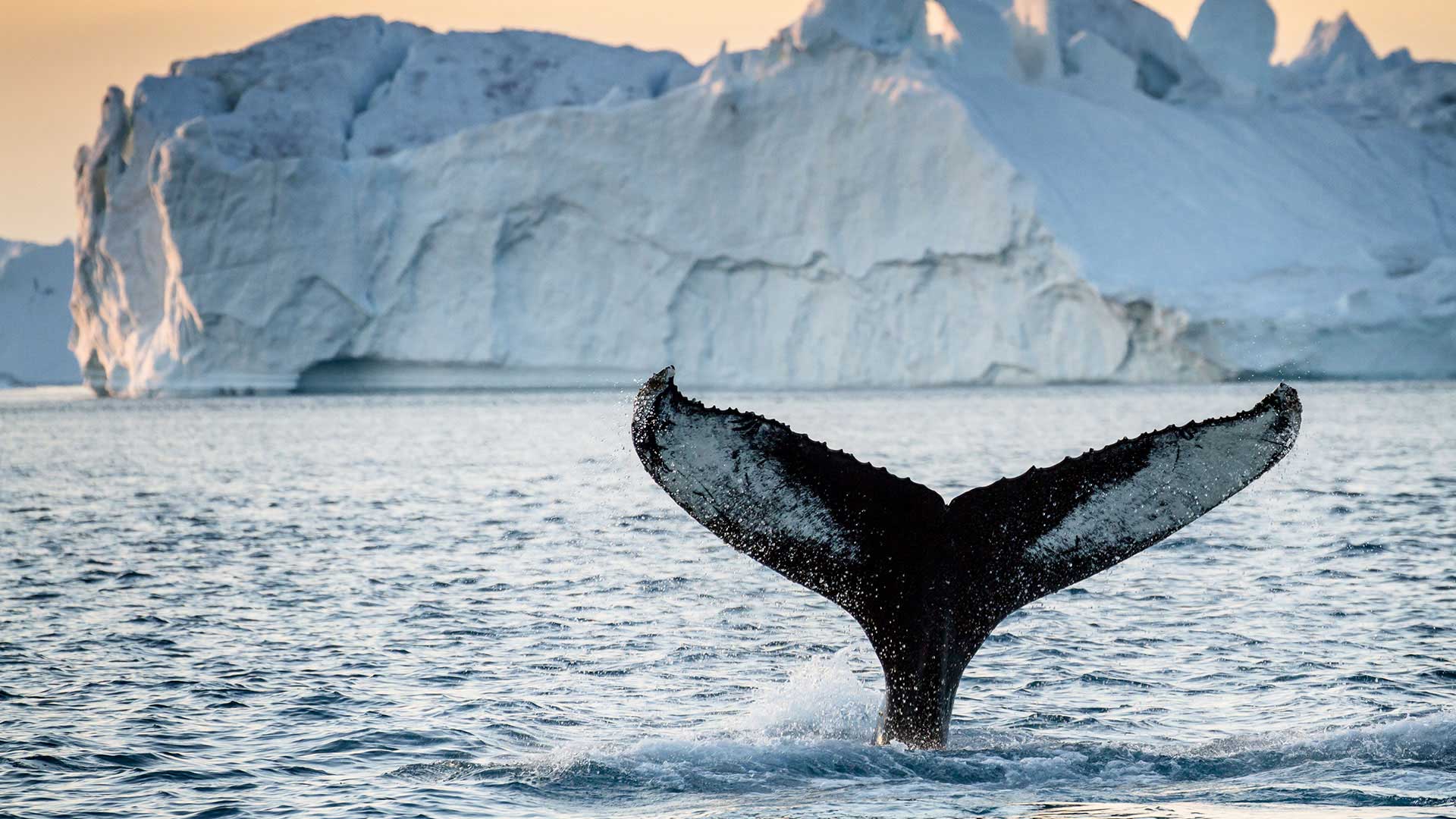 5. Go whale watching
There are few things in the world so captivating as the power and elegance of a whale.
Impressively, Greenland is home to 15 different species at various points of the year. You can see humpbacks and minke whales until September, before they swim off to the Caribbean for winter. And – if you are lucky – you might catch a glimpse of narwhals and beluga whales.
Ferry cruises and kayaking adventures give you the best opportunities to see these majestic animals up close. You'll have more chances of spotting them around Nuuk and Sisimiut, as well as further north at Disko Bay.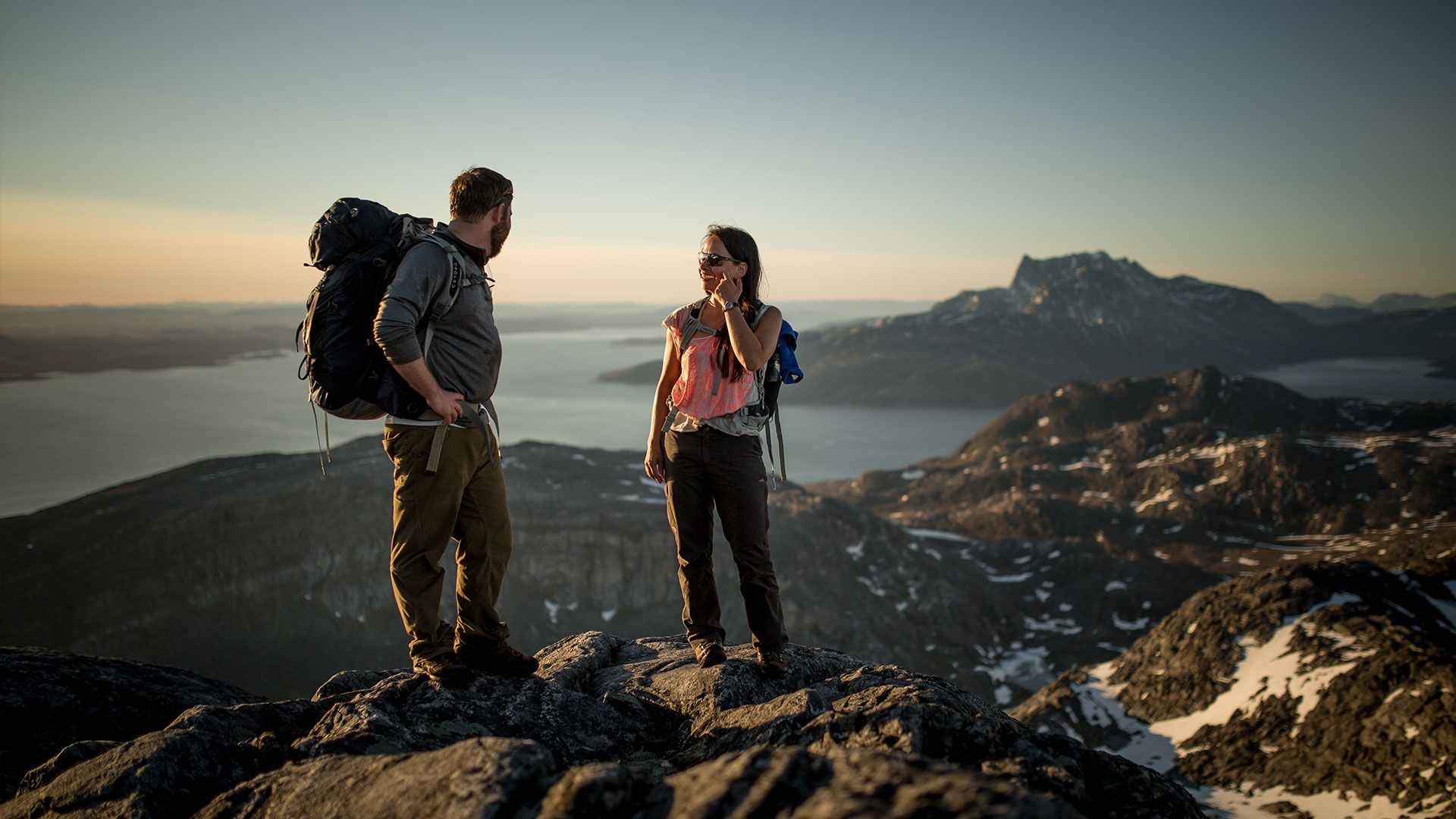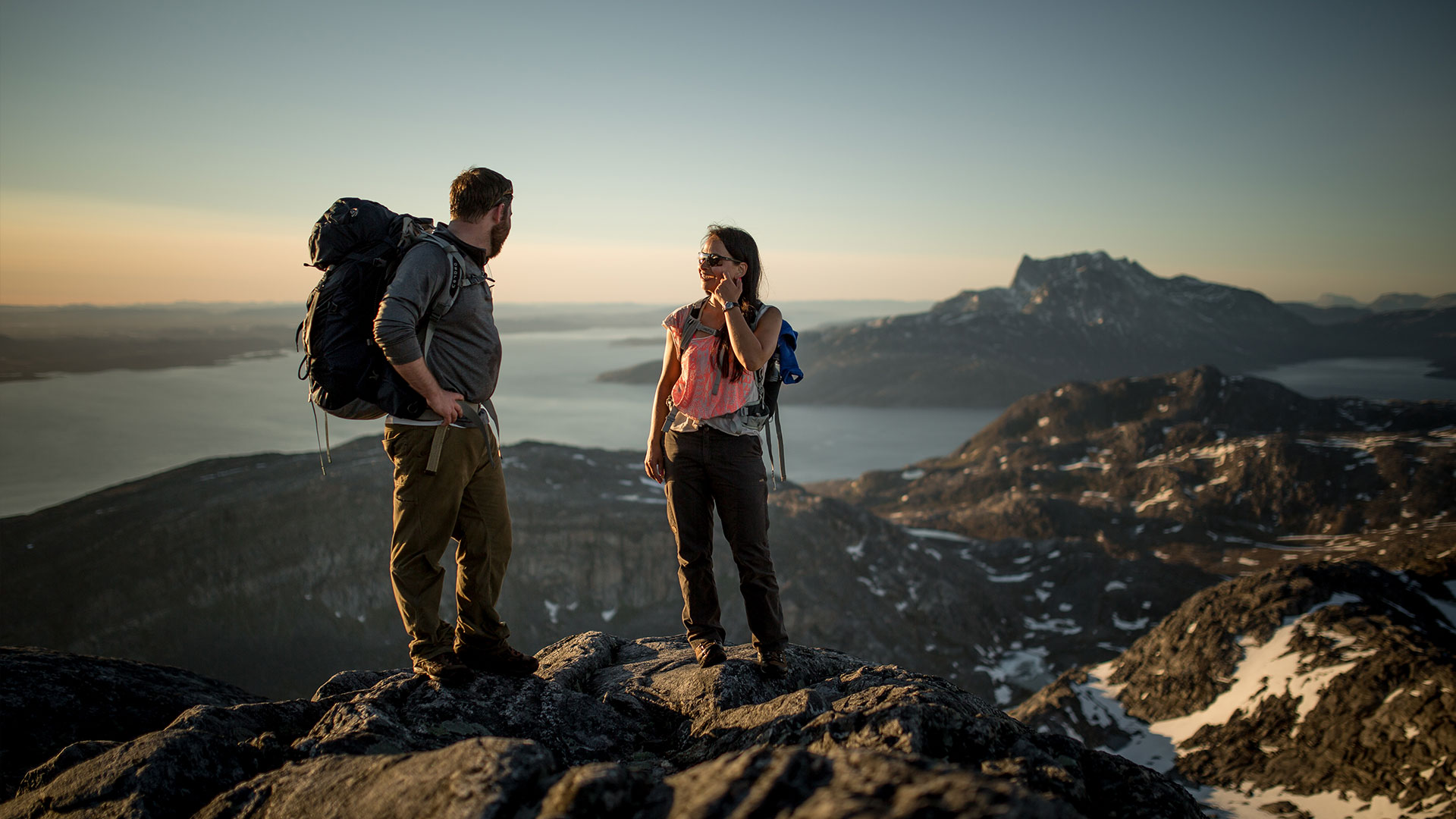 6. Hike in the Arctic Circle
Summer trips to Greenland show you a country true to its name. As some of the snow melts, lush green expanses open up for you to admire on foot. With hundreds of kilometres of hiking trails across the country, there are opportunities for everyone to explore Greenland's beautiful landscapes.
Whilst the hardy can tackle the Arctic trail from Kangerlussuaq to Sisimiut, we recommend the idyllic Sermermiut Valley. Once the site of Greenland's largest settlement, visit today for coastal views and the surprising richness of the country's natural life. It's just down the road from Ilulissat too.
---
---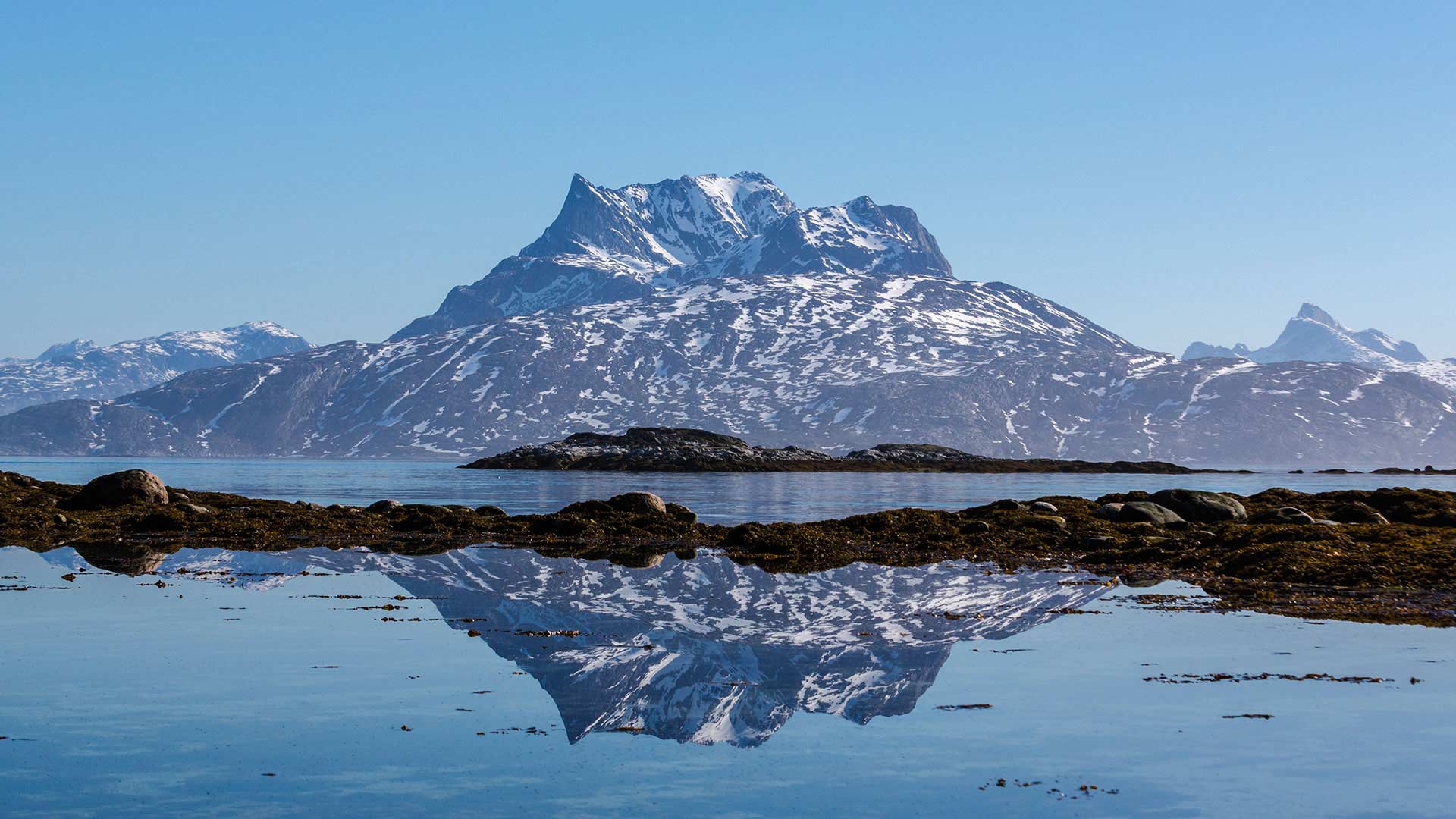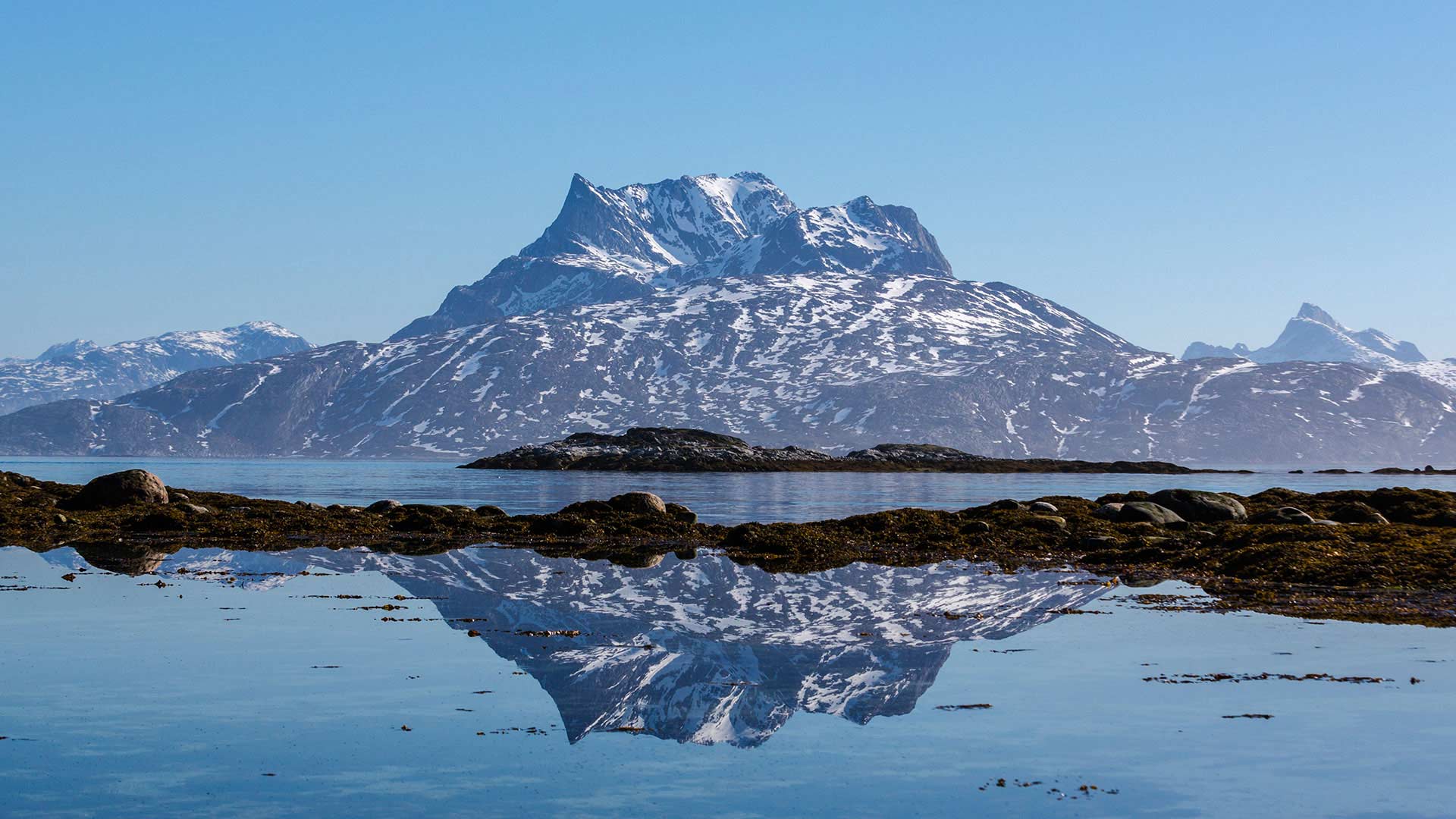 7. Kayak through glacial lagoons
Kayaking is of special importance in Greenland. It's probably by means of these humble vessels that the island's first inhabitants arrived.
Even now, a guided kayak tour is one of the most rewarding ways to see the country's natural highlights. Explore the glacial lagoons around Ilulissat or the glistening blue rivers that traverse glaciers in the summer months.
Wherever you choose to go, kayaking brings you closest to the natural wonders that make Greenland so special.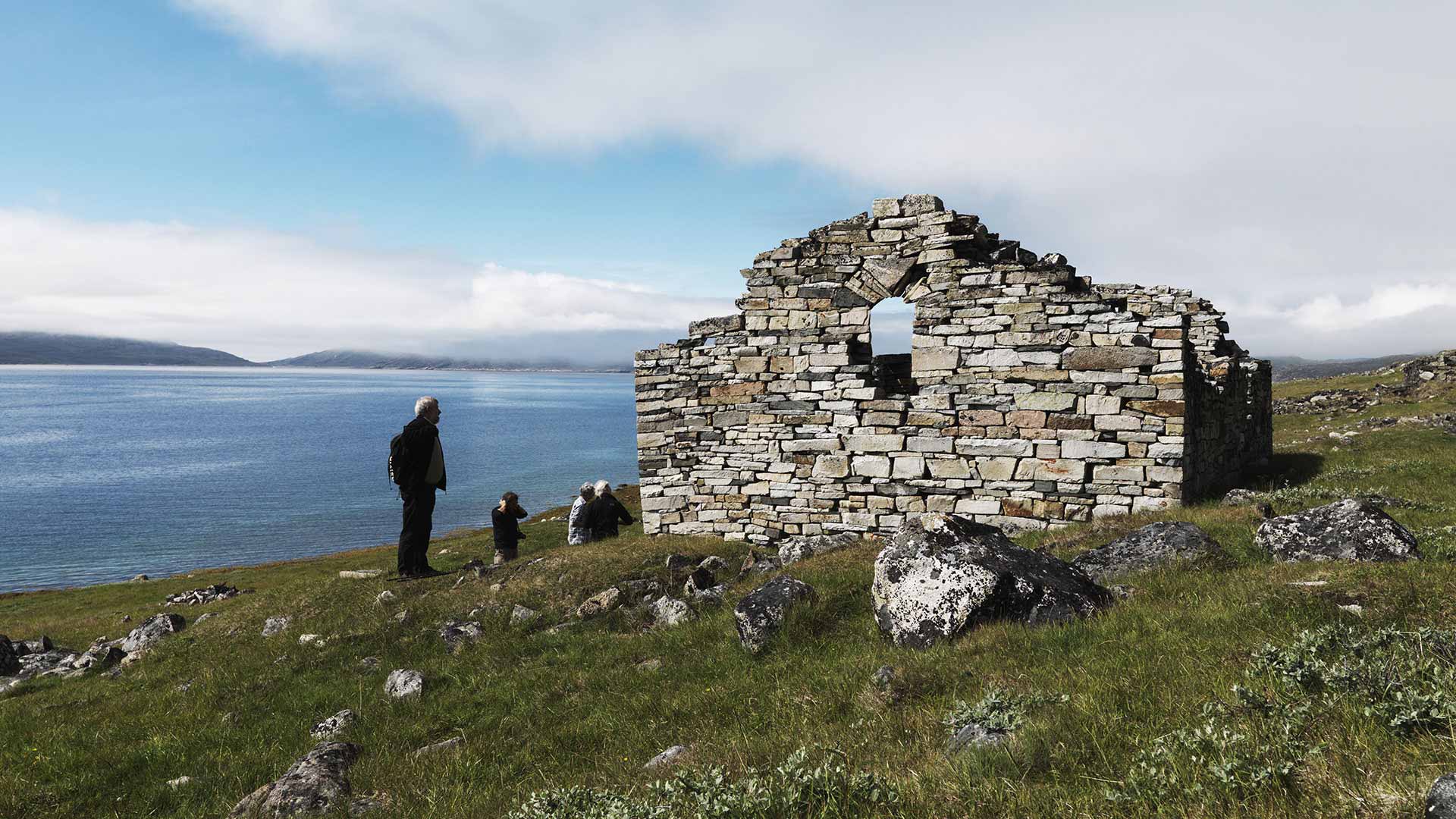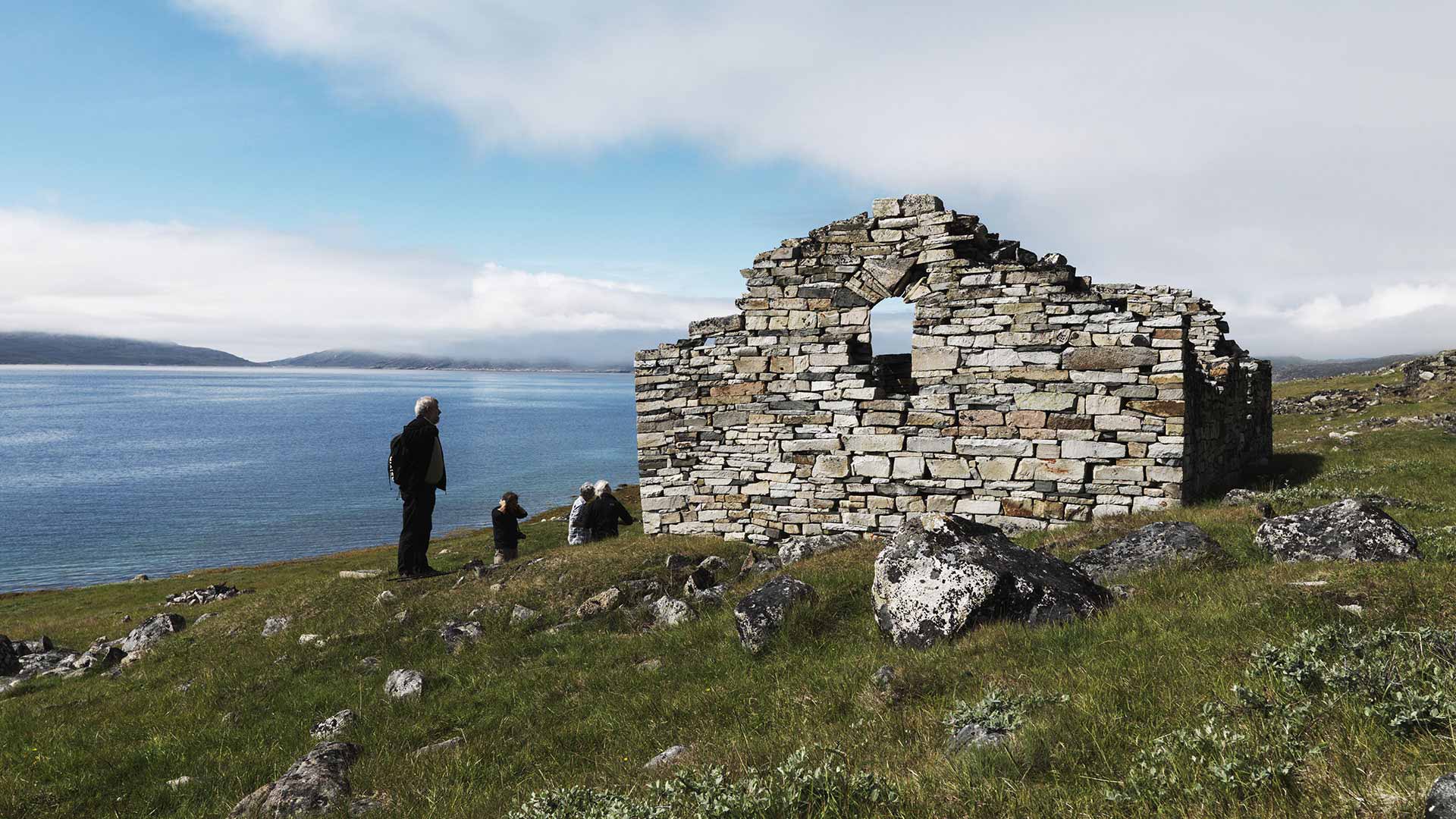 8. Discover Viking history
The Vikings are at the heart of Greenlandic history. They are, for example, responsible for the country's rather misleading name.
It is said that Erik the Red, who was exiled from Iceland, came up with "Greenland" in order to entice more of his fellow Vikings to follow him there.
Whilst the Norse community only lasted some 400 years in Greenland, their presence is still felt a millennium on. Soak it up by visiting the crumbling ruins of Qaqortoq's 14th-century Hvalsey Church. Or follow the history of the Vikings' discovery of America in Nuuk's National Museum.
In Greenland, you are always walking in the footsteps of these intrepid Viking settlers.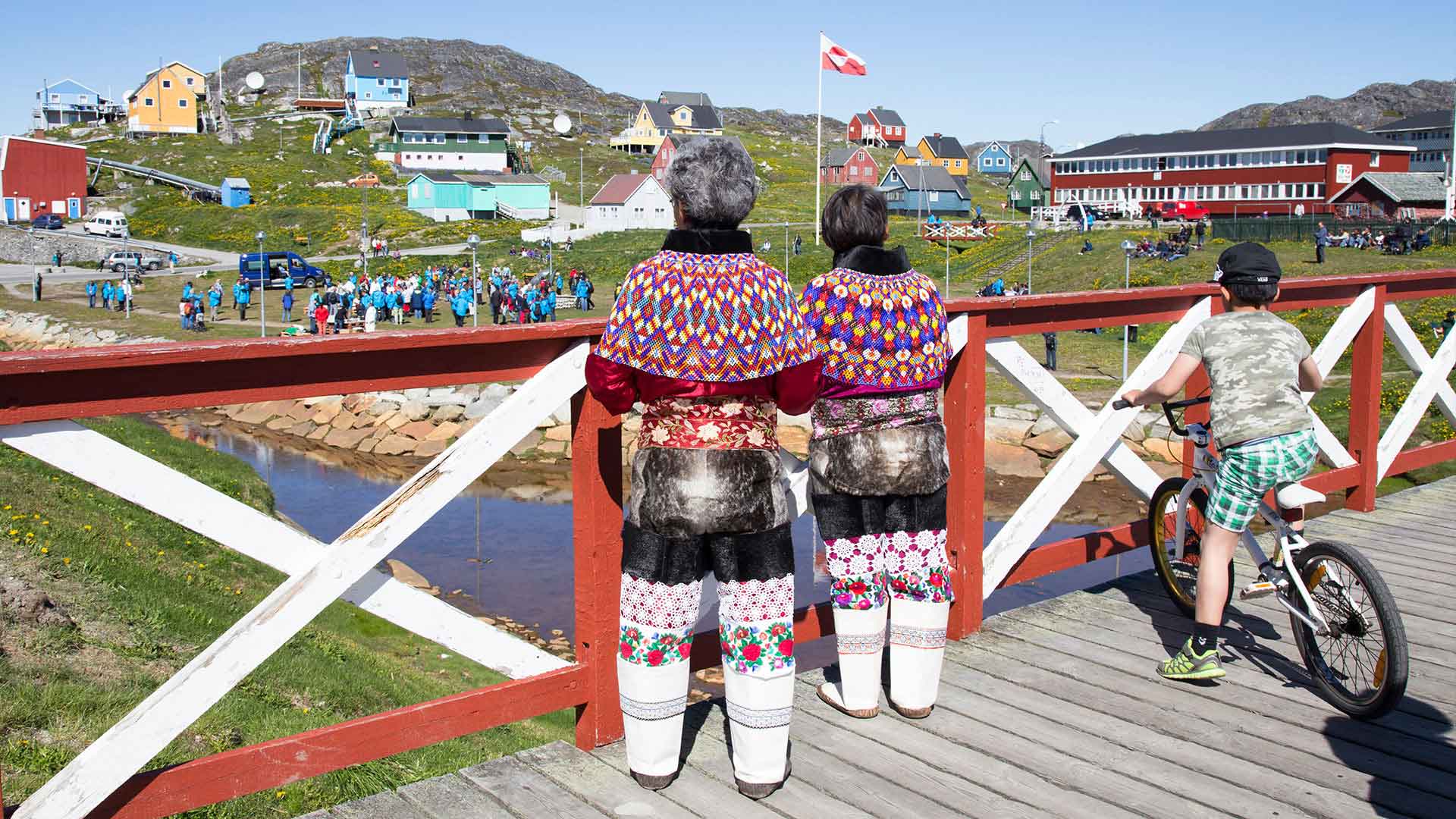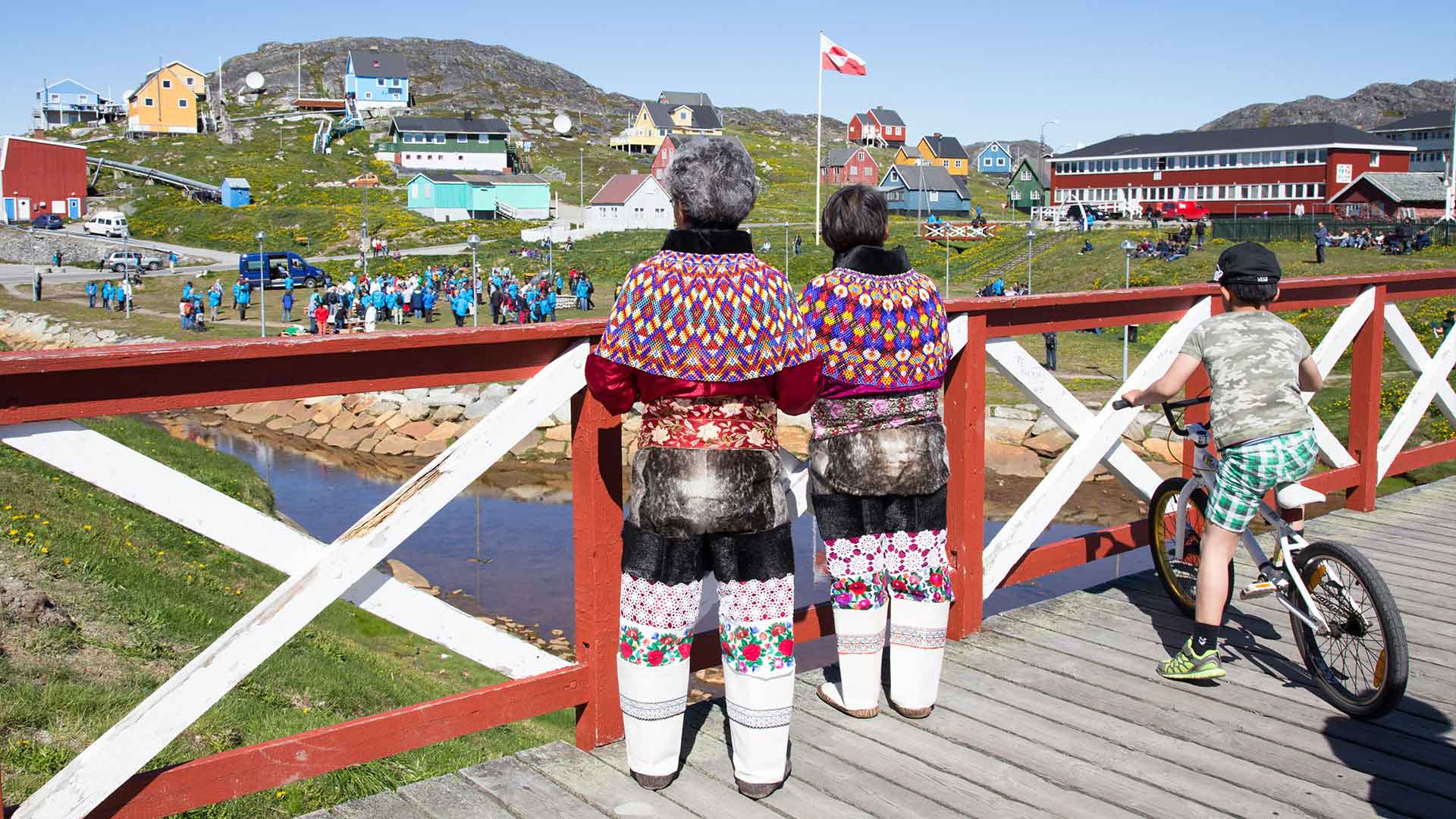 9. Soak up Inuit culture
With nearly 90% of Greenlanders being of Inuit descent, this indigenous culture is alive and well in Greenland. Share in some local traditions whilst you are here. Some can be traced back nearly 5,000 years.
From tasting Greenlandic cuisine to exploring museums of Inuit art, there are plenty of ways you can dive into the country's rich culture.
Check out the Qilakitsoq mummies in Nuuk's National Museum or discover the customs, practices and survival strategies of Inuit hunters. It's one of the best things to do in Greenland.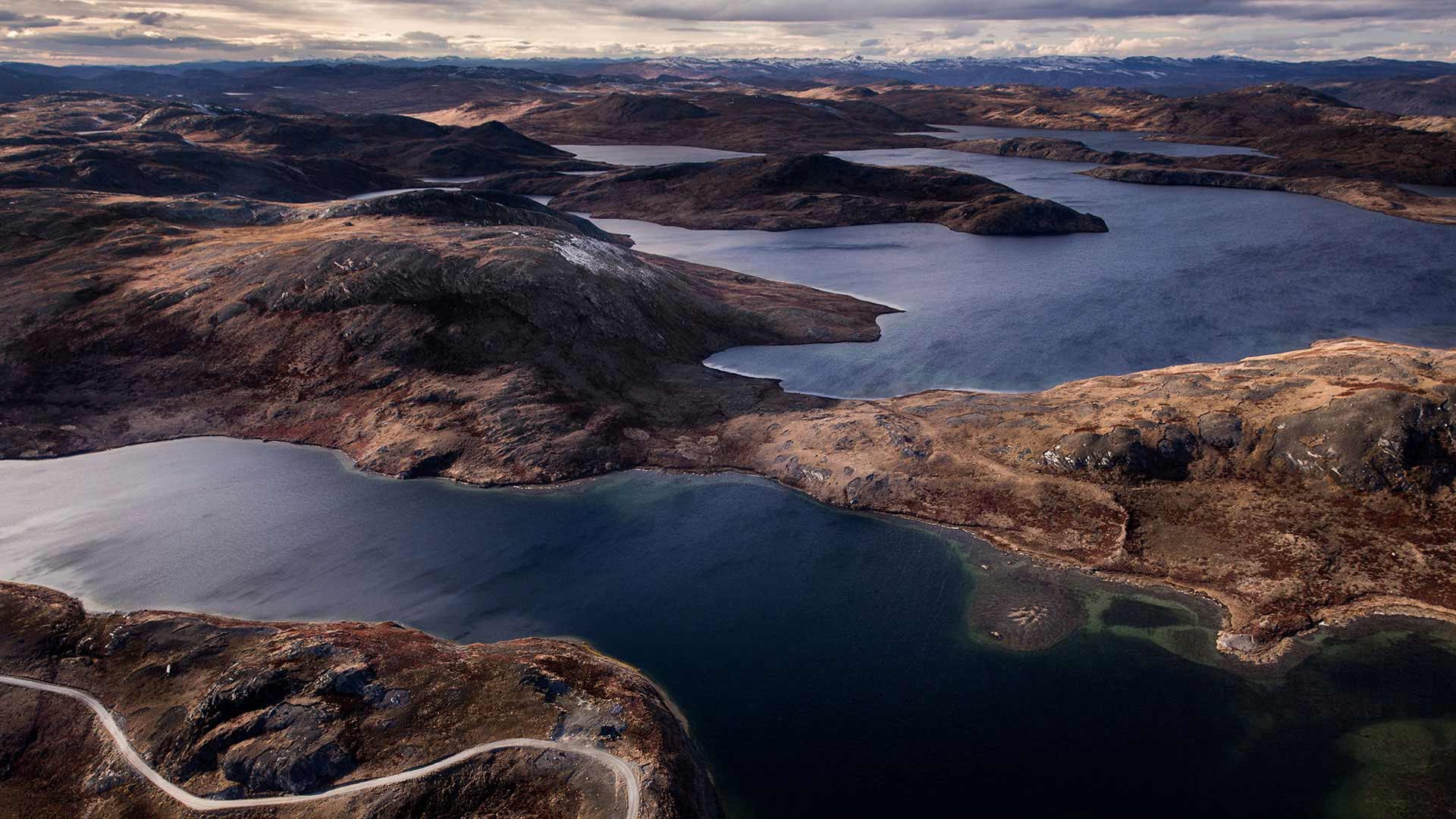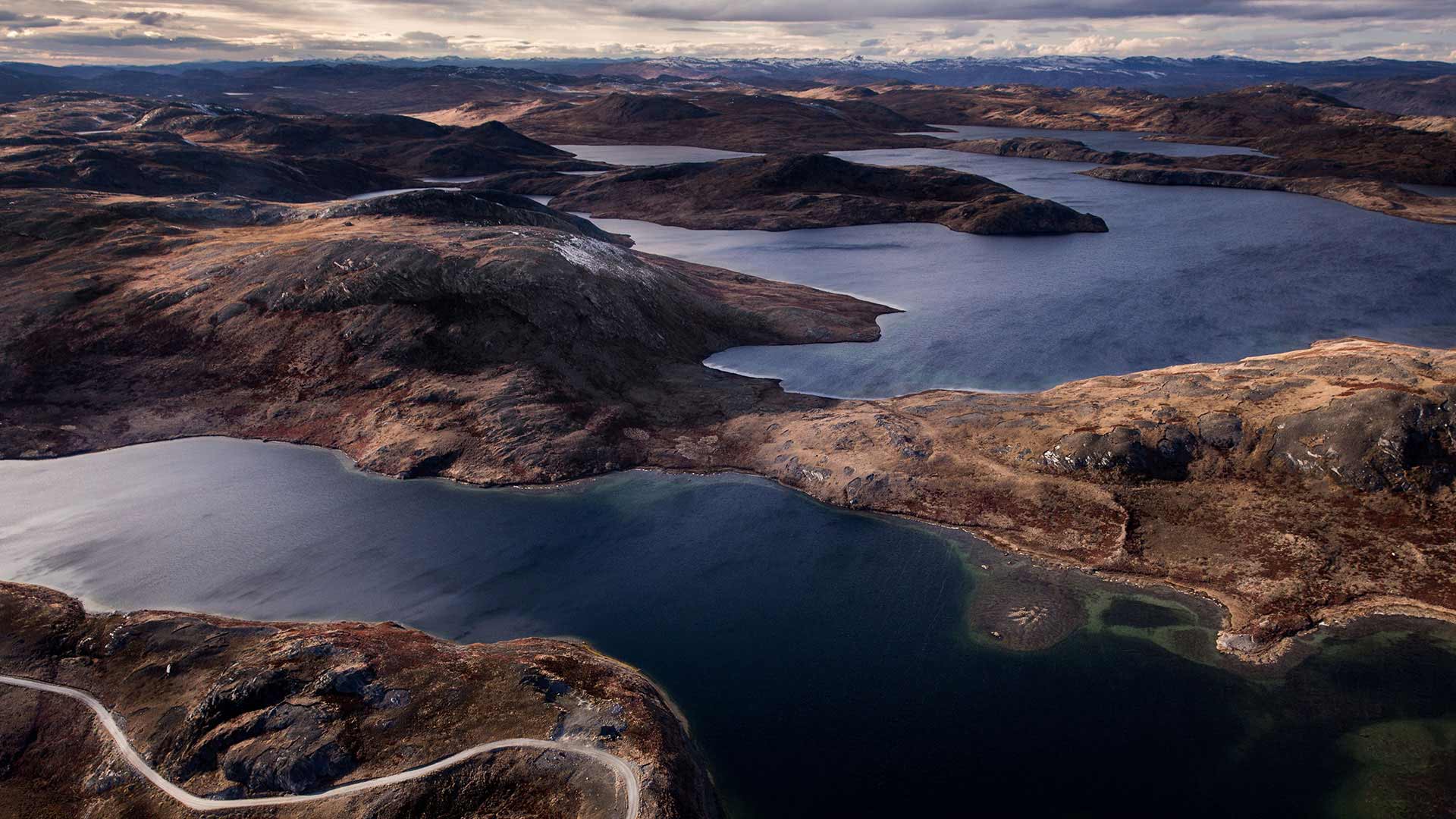 10. Take a helicopter tour
We said that travelling around Greenland by road isn't really an option. But whilst boats offer an intimate view of the island's coast, there's a way for you to feel the thrill of Greenland's icy interiors too.
Soar through the skies in a helicopter and gaze out over the expansive icy terrain that makes up the majority of this Arctic land. Witness parts of the country that others cannot reach.
With its sublime emptiness and the enchanting contrasts of ice, ocean and land, you'll never see another landscape like it.
---
---
Greenland's remote and roadless lands promise an experience that is utterly unique. Delight in its mesmerising culture and explore the rugged majesty of its landscapes. You won't find such a combination of untamed nature and fascinating history anywhere else on the planet.
The summer is the perfect time to visit Greenland. Experience Inuit culture, relax in hot springs, or sail through iceberg-strewn seas. You'll find something that you love here in the Arctic Circle.
Get in touch with us to organise the trip of your dreams.