Often described as majestic, the Norwegian fjords have no shortage of boastworthy features.
One fjord in particular, the Sognefjord, has a lot to brag about. Stretching 205 kilometres inland from the ocean, with a maximum depth of 1,308 metres, it is Norway's longest and deepest fjord. In fact, it is the second longest fjord in the world. Some even call Sognefjord "The King of the Fjords". Hard to compete with that!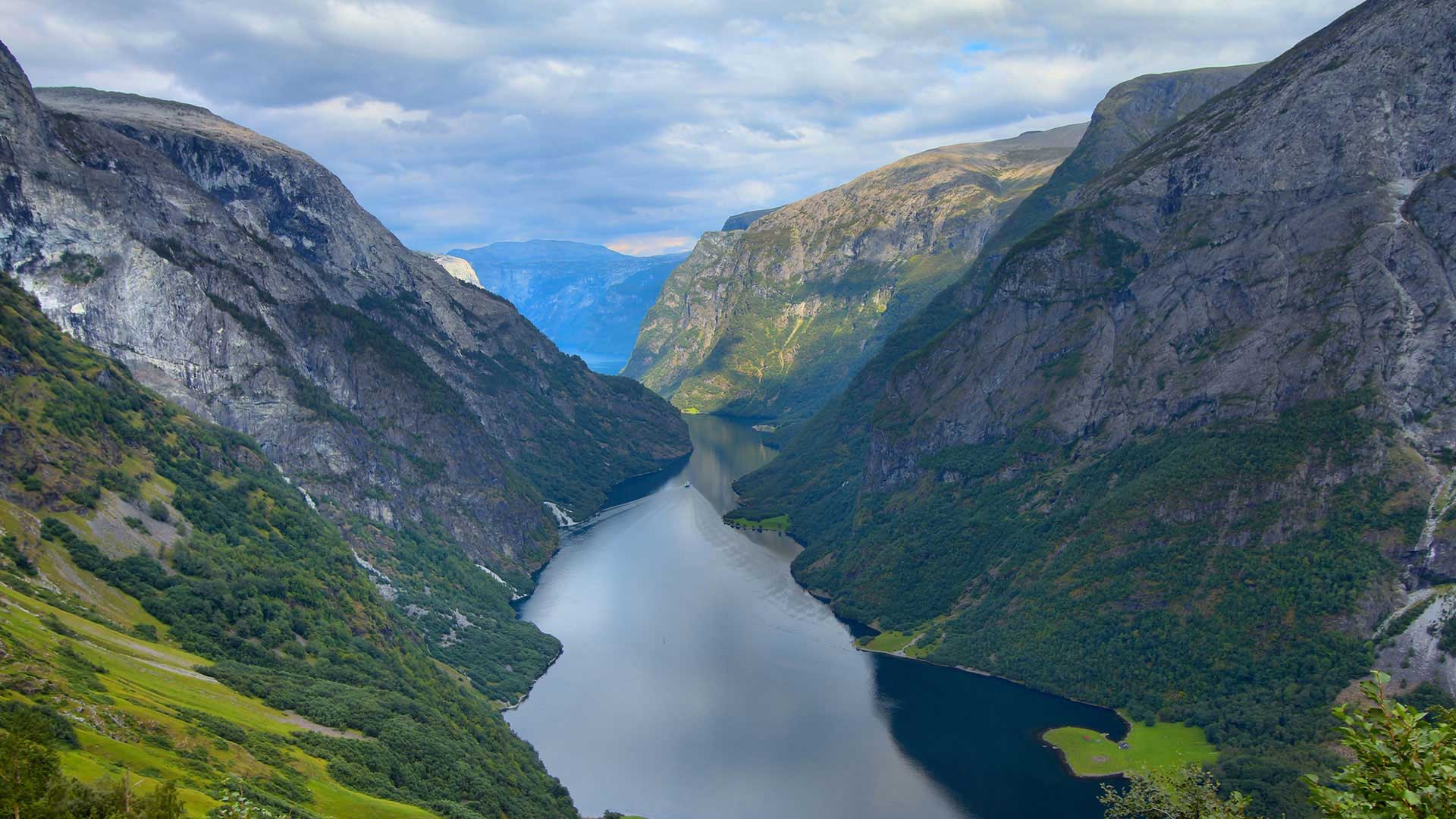 But wait, there's more. An 18-kilometre arm of the Sognefjord, the aptly named Nærøyfjord ("Narrow Fjord"), is the narrowest fjord in both Norway and the world. At its narrowest, it stretches just 250 metres across, all while being surrounded by the towering Jotunheimen Mountains that reach up to 1,700 metres in height.
Listed as a UNESCO World Heritage Site in 2005, the Nærøyfjord has also been rated by the National Geographic Society as the world's number one natural heritage site, an honour shared with another Norwegian fjord, the Geirangerfjord.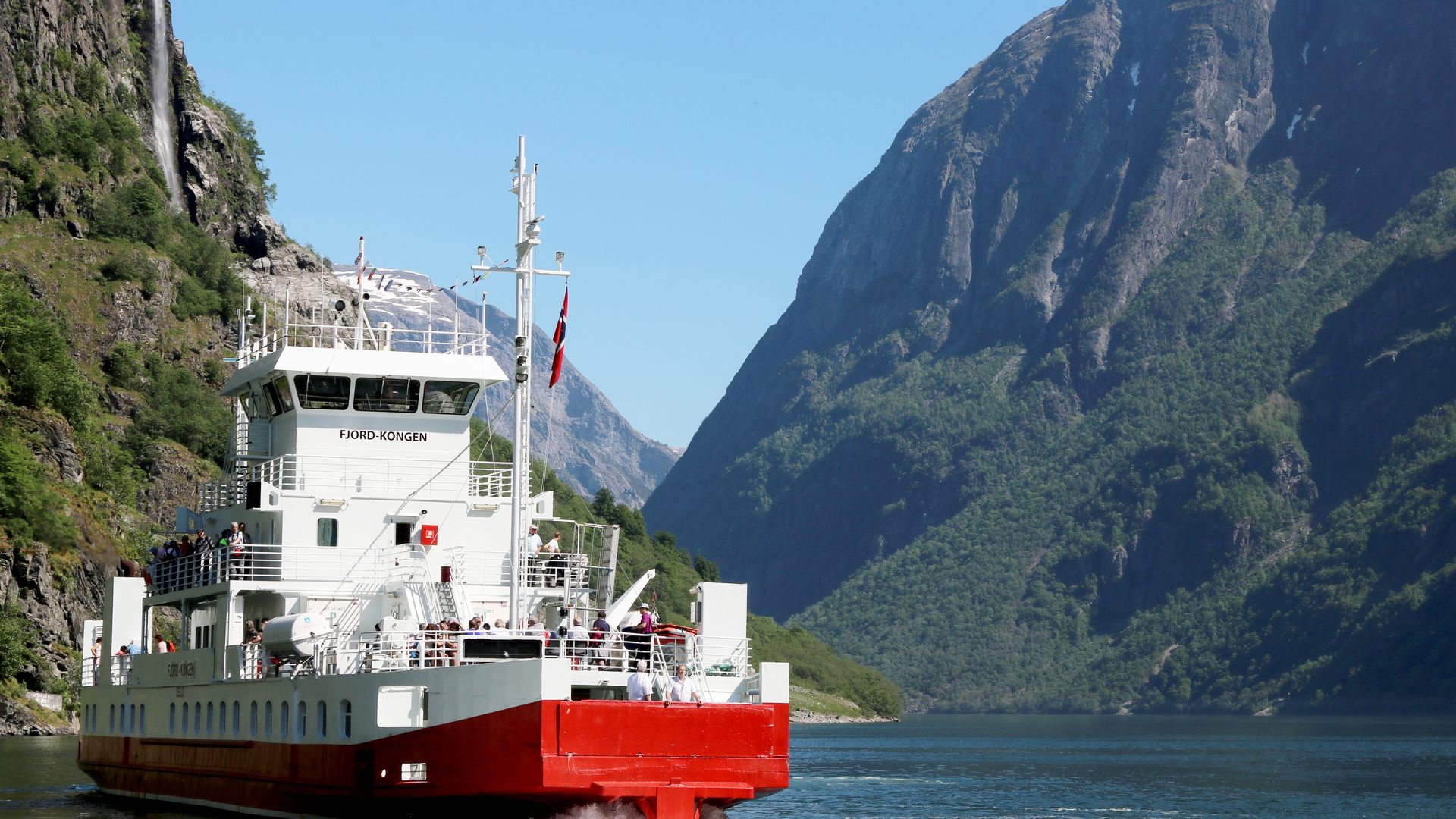 Does all this sounds pretty impressive? Just wait until you see it in person.
To experience this natural wonder up close, you can't beat the Norway in a Nutshell tour, a journey through some of Norway's most beautiful fjord scenery. One of this tour's main attractions is a 2-hour ferry cruise on the Nærøyfjord, taking you alongside sheer mountain faces, tumbling waterfalls and small goat farms clinging to steep hillsides.
Running between Oslo, the capital city, and Bergen on the west coast, the popular Norway in a Nutshell tour also includes a thrilling coach ride around the 13 hairpin bends of the Stalheimskleiva mountain road and a scenic, rugged train journey on the historic Flåm Railway.
---
So, you want to experience the UNESCO-protected Nærøyfjord? Any of Nordic Visitor's fjords cruise packages will take you there. Or take in even more of Norway's famous landscapes with Nordic Visitor's fjord tours, offering a variety of self-guided itineraries by car, train and cruise.