We love a challenge at Nordic Visitor, and this post was no different: how on earth can you fit all the coolness of Sweden in only a 10-point list? It's not easy, but our staff came up with what we think are the coolest things about this much-loved Scandinavian country. See if you agree with our list below.
---
1. Sweden's mastery of pop music
Even if you can't name a current Swedish musician or band off the top of your head, there is no doubt that you've heard music that was created in Sweden. Swedish-produced or Swedish-written songs (including top British and American hits) have been dominating the charts for years.
Songwriters aside, there are also some very well-known Swedish musicians, too. You've heard of ABBA, right? Even since their win at the 1974 Eurovision Song Contest, this band paved the way for more Swedish acts, like Roxette, Robyn, Lykke Li, Avicii and more to gain international fame over the years. If you're a fan, check out the ABBA Museum in Stockholm.
2. The Stockholm metro stations
It's seemingly against the law for anything in Sweden to appear uncool, even public transport. Walk into a Stockholm metro station and you're entering the "world's longest underground art exhibition".
For more than 50 years, about 90 of the 100 stations have been decorated by over 150 artists in different themes and various forms, including mosaics, paintings, installations, sculptures and more.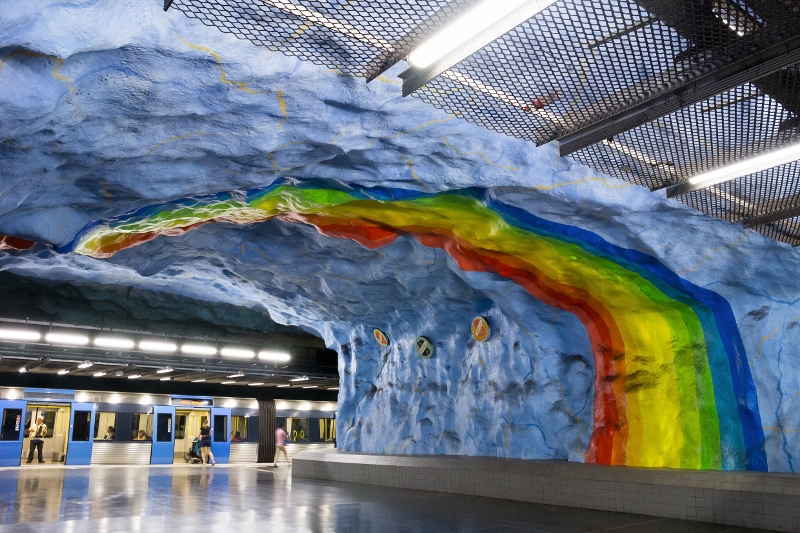 3. The hip district of Södermalm
Södermalm is to Stockholm as Williamsburg, Brooklyn is to New York. Indeed, this Swedish hipster haven was listed in Vogue as one of "The 15 Coolest Neighborhoods in the World". Once a working class neighbourhood, it's now a bustling hub of trendy restaurants and bars and small, independent shops and galleries.
Come here for the chilled out vibes, the funky vintage shops, the innovative cuisine, the world-class people watching and, of course, a fika at an organic cafe staffed by bearded baristas. For the best shopping, head to "SoFo", the area south of Folkungagatan. The Swedish Museum of Photography, Fotografiska, is also located in this neighhourhood, in a renovated industrial building with a nice waterfront view.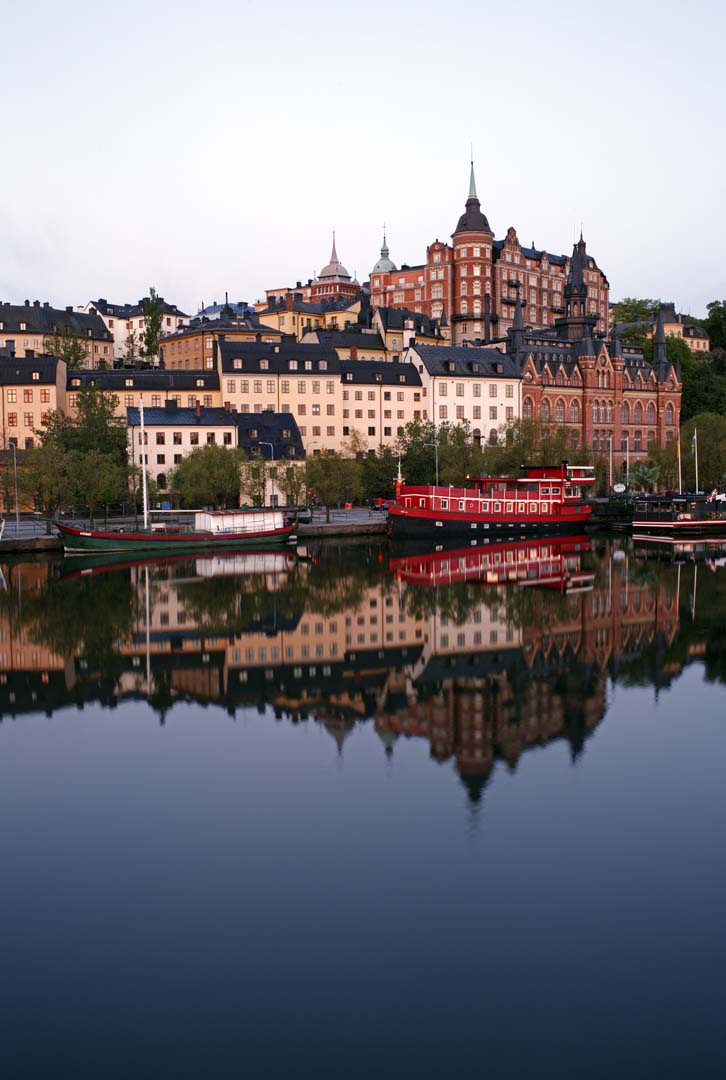 4. The royals
Before Harry and Meghan, or even Will and Kate, there was Victoria and Daniel. The 2010 wedding of Swedish Crown Princess Victoria and Daniel Westling was, according to some media sources, the biggest royal event since the 1981 wedding of Charles and Diana in the UK.
The city of Stockholm celebrated with music, art, food, design and history events for many thousands of visitors and locals from 6th June until the wedding day, 19th June 2010.
What makes this couple cool, besides their trend-setting clothing and eyeglasses, is their break with tradition — a royal marrying a commoner (Daniel was a gym owner and personal trainer). After all, Sweden is known for being socially progressive. While you may not get a glimpse of the royals in person when you're here, Sweden has more than enough castles to explore, including the expansive Royal Palace in Stockholm.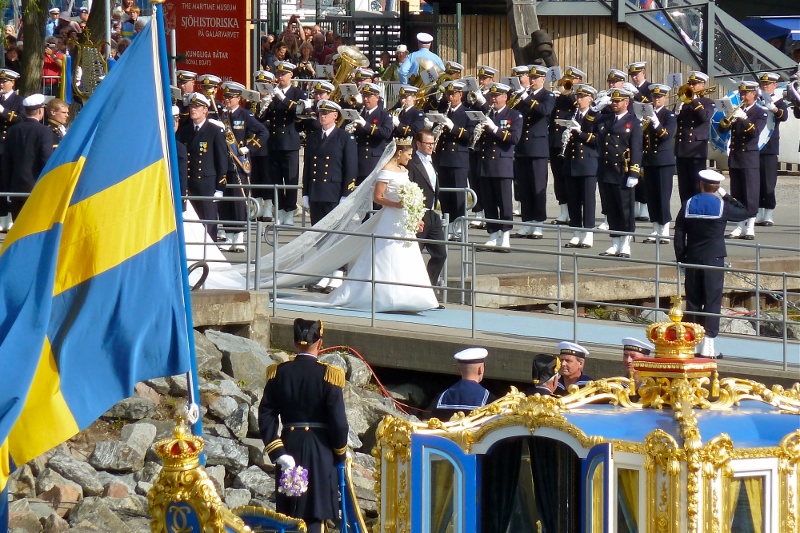 5. The ICEHOTEL
This might literally be the coolest thing on this list. Located up in Sweden's Arctic Lapland region, this hotel is kept at a steady -4°C inside to preserve all the hand-sculpted ice artworks and ice furnishings. Overnight guests stay cosy with thermal sleeping bags, reindeer skins as bed linens, hot lingonberry juice, and — of course — layers upon layers of warm clothing. Think you're up for a night in an ice room?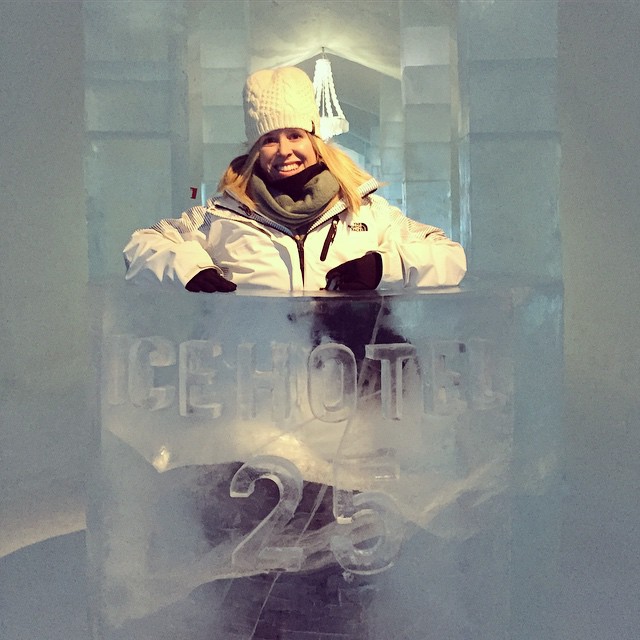 6. Gorgeous green spaces
Green is the new black. It's always in style, and Sweden has plenty of green spaces.
When you really need a break from the city — or people, in general — it's easy to do: Sweden is the fourth largest country in Europe by land area but has a population of just around 9.7 million residents.
Sparse population density, extensive forest coverage, over 90,000 lakes and over 3,000 kilometers of sea coastline all add up to a nature-lover's dream. Even in Stockholm, a city built spread over 14 islands, you can easily escape to the shoreline, a nice park or even hop on a ferry out to a resort island in the Stockholm Archipelago.
Green is also the mindset of the people, too. Environmental consciousness runs deep in Swedish culture, with high participation in public transportation and recycling and good availability of organic (ecological) foods.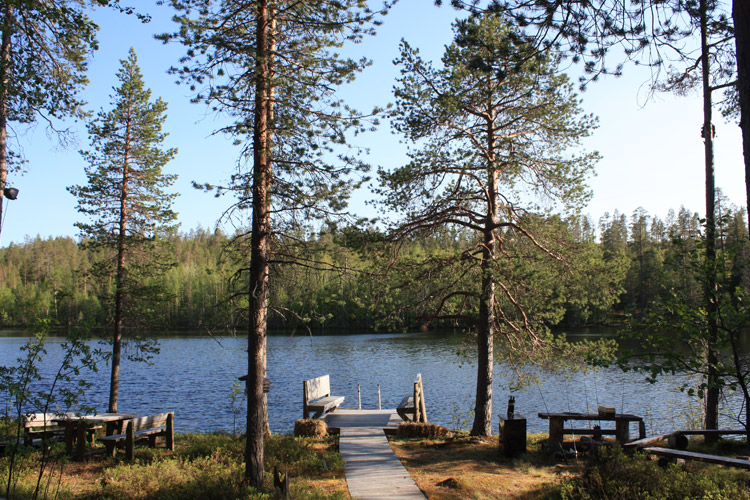 7. Swedish design
Design is woven into the fabric of everyday life in Sweden.While the entire Scandinavian region is renowned for its innovative, colourful and minimalist designs, Swedish design in particular is known for its emphasis on sustainability and functionality in everything from architecture to textiles design. Swedes like things to look good, but they also like to keep it simple.
Everyone knows IKEA and H&M, but for more unique finds from local artists, interior designers and smaller fashion labels, head to Stockholm's Design District in the trendy Södermalm neighbourhood.
In the countryside, some notable souvenirs include Sami handicrafts in Swedish Lapland and blown-glass pieces at the Kingdom of Crystal in Småland.
If you'd rather browse than buy, check out the National Museum, Nordiska Museet, Moderna Museet or Swedish Centre for Architecture and Design, all in Stockholm.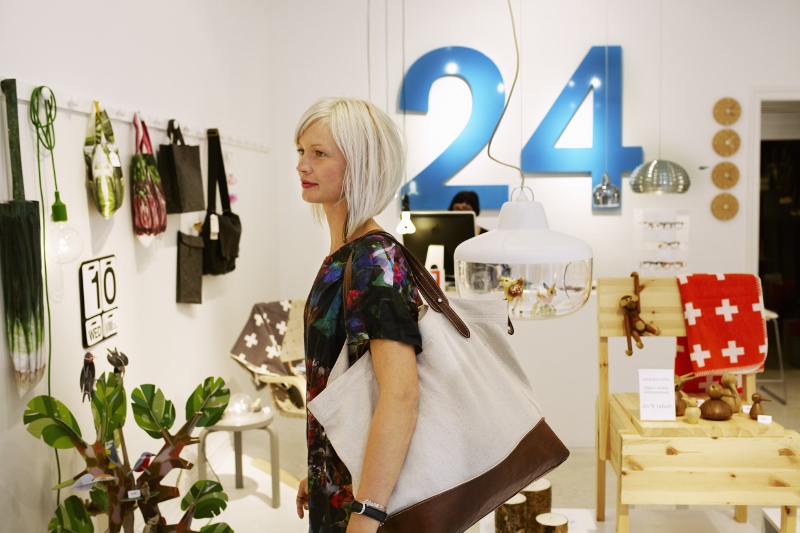 8. Swedish coffee culture
We love coffee up here in the north. In fact, the Nordics top the list of biggest coffee drinkers in the world, just under the Netherlands. But in Sweden the coffee break is so ingrained in the culture that there's a special Swedish word for it: fika (sounds like FEE-kah). This is such an important concept in Sweden that we devoted a whole blog post to it.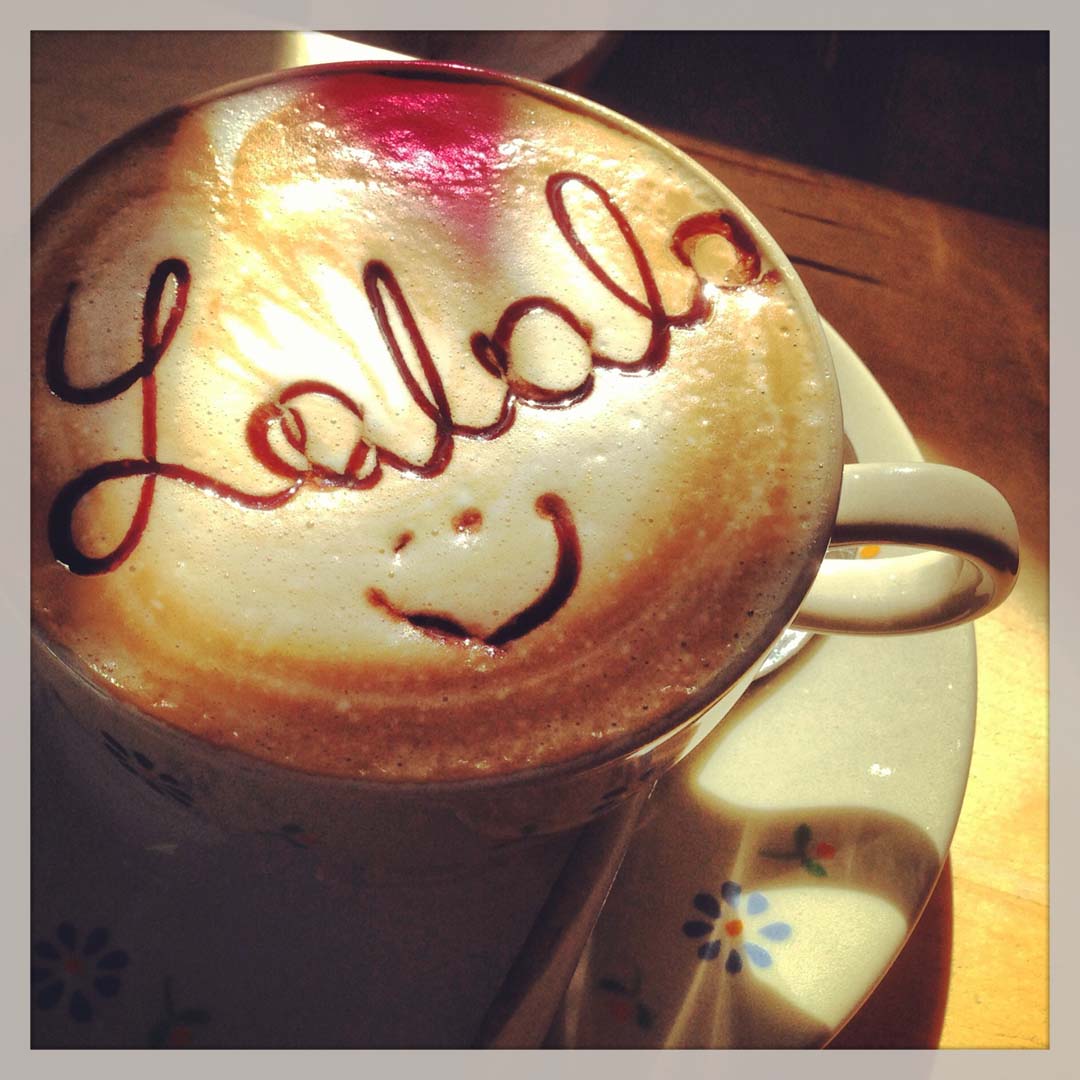 9. Extreme differences in seasonal light
Thanks to Sweden's northerly latitude, the country swings from one end of the daylight spectrum to the other in a year's time.
At the peak of summer the northernmost parts of the country experience a phenomenon known as the midnight sun, when the sun doesn't completely dip below the horizon, creating 24 hours of daylight. Farther south, for example around Stockholm or Gothenburg, this creates "white nights", when the sun goes under the horizon but only enough so that it's not completely dark at night or not dark for very long. (Travel tip: bring an eye mask for sleep.)
But come wintertime the skies go dark, and how many hours of darkness you experience depends on how far north you go. Up in the the Lapland region, which sits at or above the Arctic Circle, the darkness lasts longer throughout the day. Of course, it's not all bad: the long nighttime darkness creates ideal conditions for hunting the northern lights.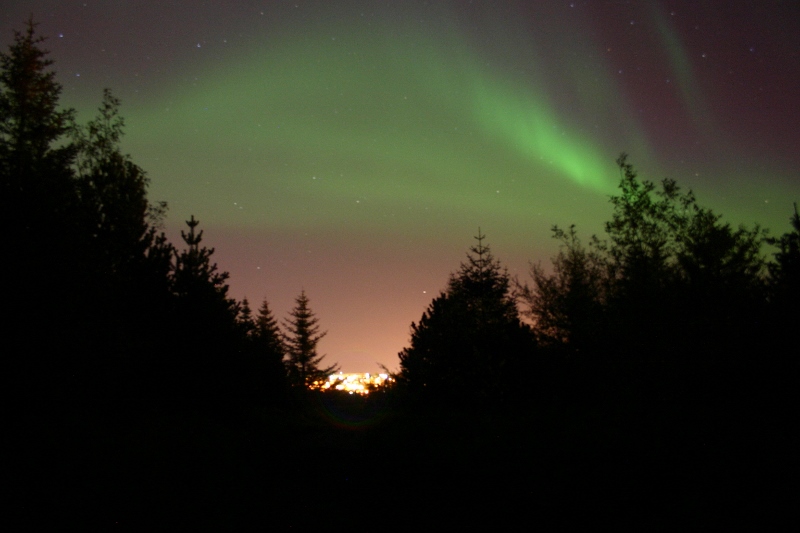 10. Our people
Need we say more? Say hello to the coolest people in Sweden: the Nordic Visitor staff in Stockholm! How could you not have a great time on a holiday arranged by one of those smiling faces?
---
Whether you want to experience all ten things on this list or just a few, contact us for a Sweden vacation — or even one including the neighbouring Scandinavian and Nordic countries — tailored to your liking.