It doesn't get much closer to a winter wonderland than Lapland, the region comprising the northernmost areas of Finland and Sweden.

This arctic destination has no shortage of awe-inspiring attractions, but below are the top five reasons to pack your bags and head north to Lapland this winter.
---
1. Watch the northern lights dance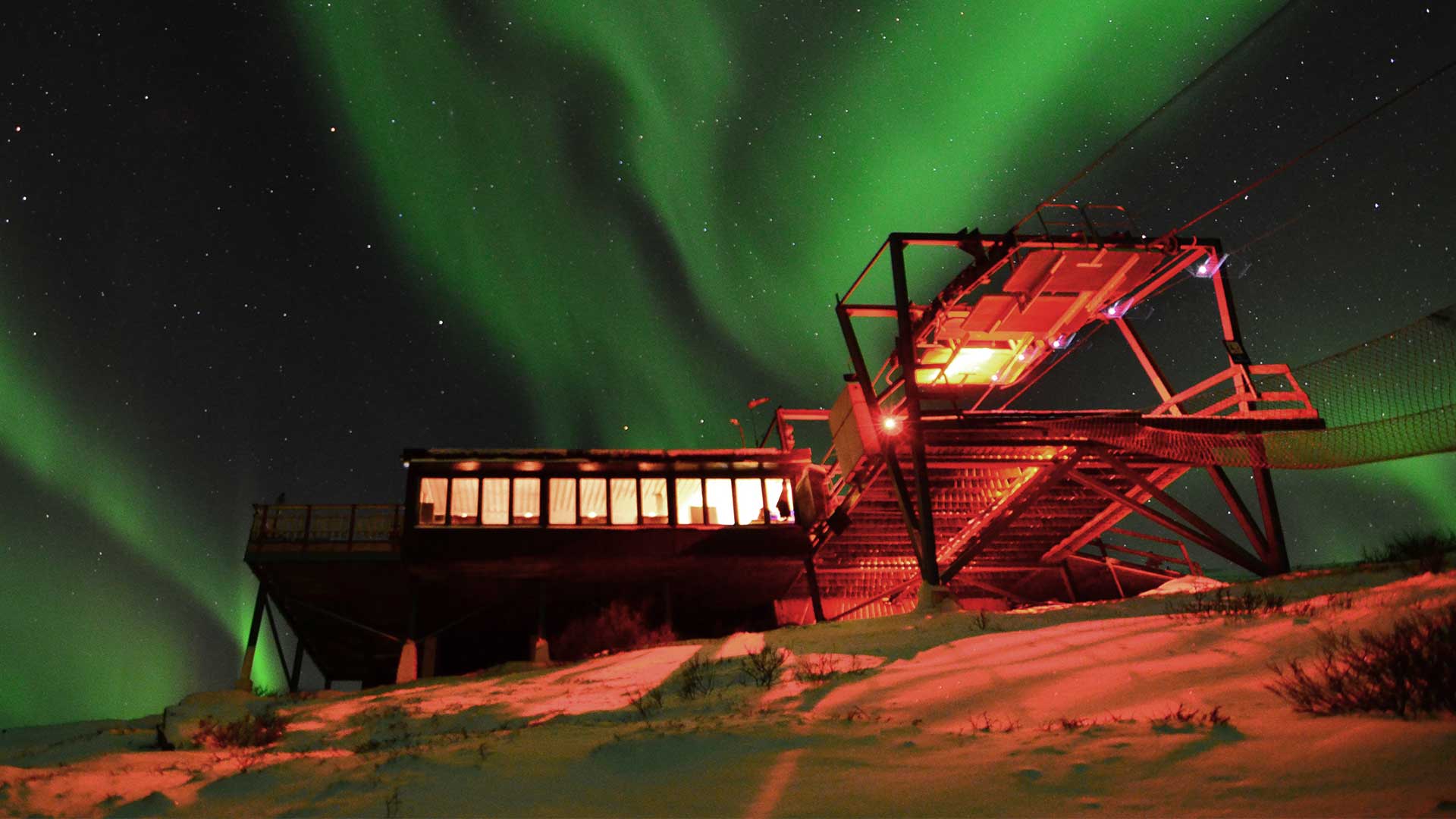 First, the bad news: the northern lights, also called aurora borealis, never show up on demand — they depend on natural factors such as solar winds and charged particles in the earth's upper atmosphere. (We explain that in more detail here.)
Now for the good news: when those natural forces come together just right, Swedish or Finnish Lapland is a great place to see the breathtaking results. Being near or above the Arctic Circle vastly increases your chances of seeing this natural phenomenon, and the optimal time for viewing these celestial fireworks is between October and March.
2. Experience a real arctic adventure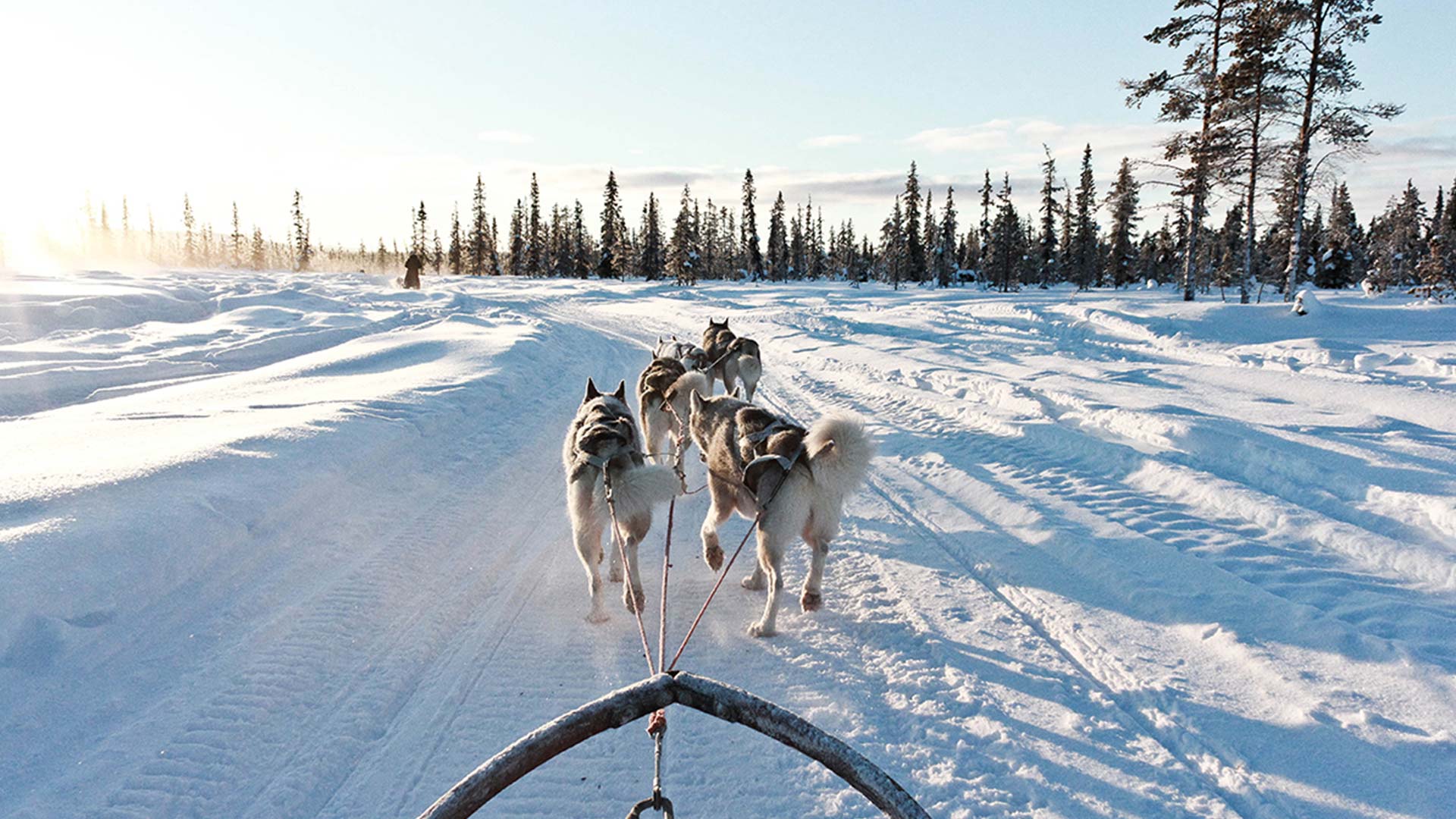 So, you've never driven a snowmobile or dog sled before? Then you should definitely make the trip to Lapland and learn from the experts in all things arctic. For something a bit more physically challenging, try a cross-country skiing or snow-shoeing excursion.
Something more extreme? Go for an "arctic swim" during a tour on board the Sampo icebreaker ship! If you'd prefer to chill out, with fewer actual chills, Lapland offers plenty of calmer and cosier activities, like Sámi cultural tours and sauna relaxation.
3. Get into the Christmas spirit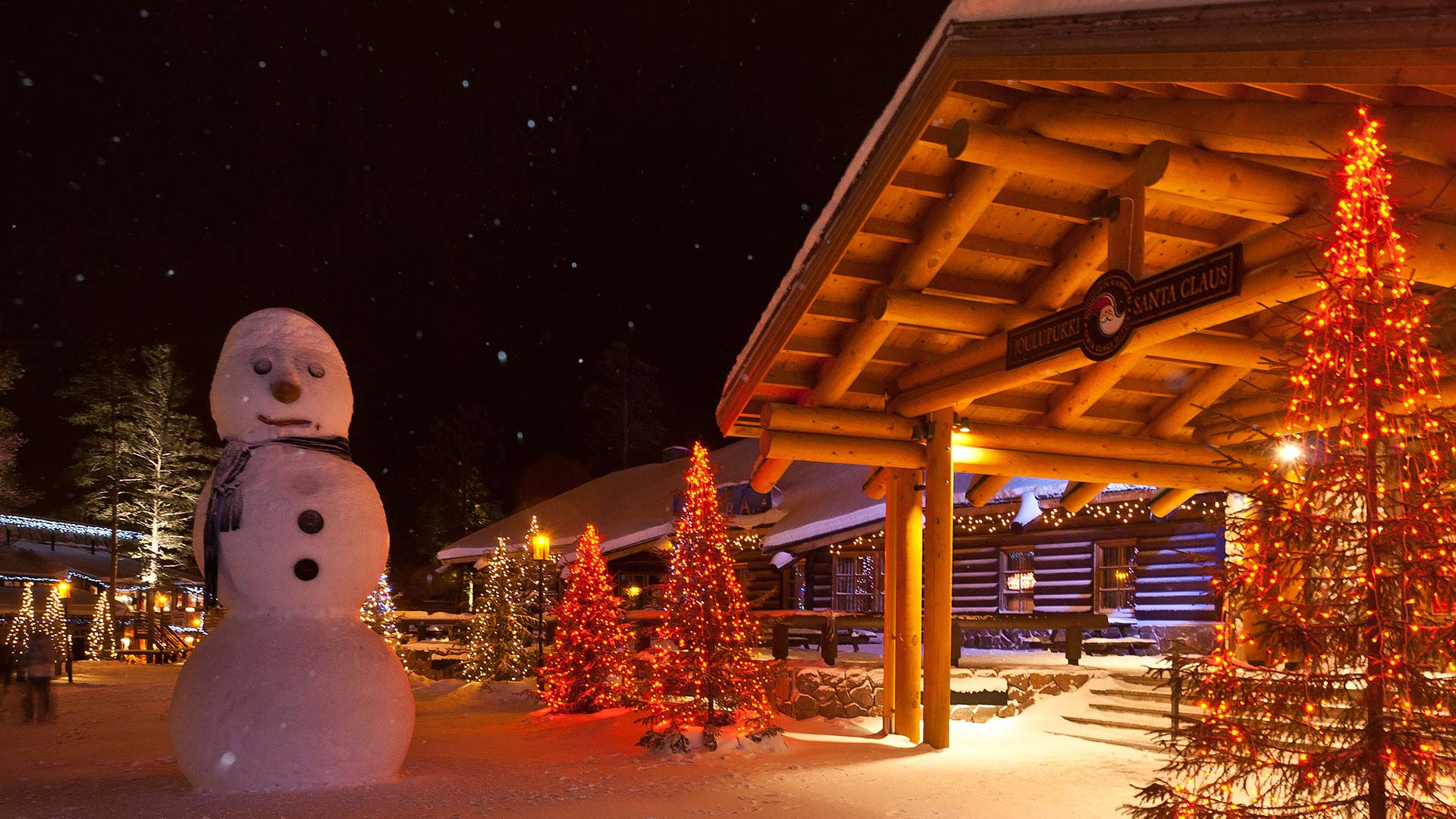 If you didn't get to see Santa climb down your chimney last Christmas, you can make up for that by meeting the man himself in his Finnish hometown. The Santa Claus Village in Rovaniemi has declared itself as Santa's official "North Pole" residence.
Can't travel at Christmastime? No problem! The village is open year-round for visitors to meet Santa, Mrs Claus, Rudolf and the busy gift-making elves. You can get a Christmas card-perfect photo of yourself with Santa and even send postcards — with Santa's special postmark — from the Santa Claus Post Office.
4. Meet Santa's helpers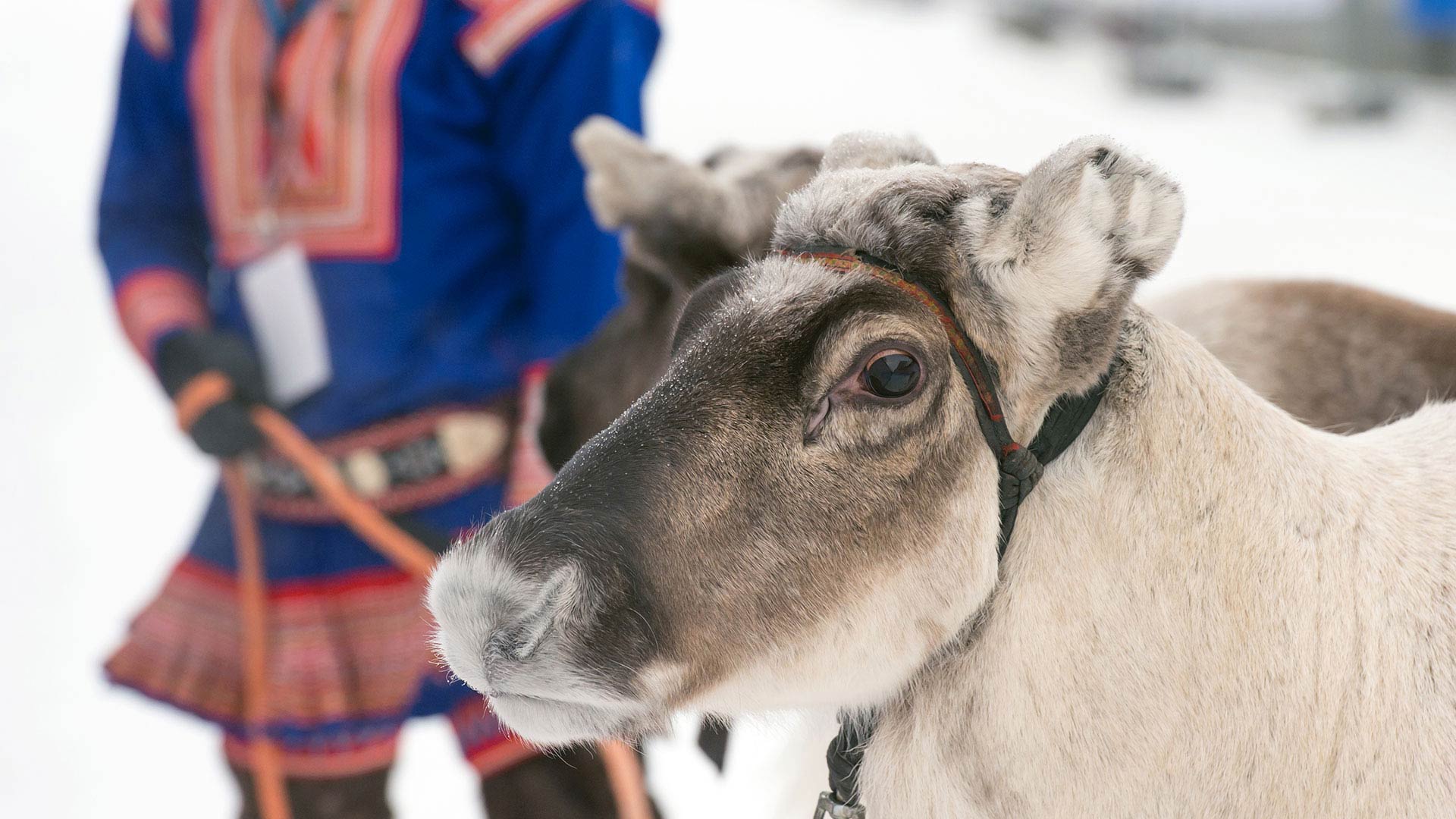 Reindeer are far more than cute Christmas animals; they're an important part of the cultural fabric in Lapland. For the indigenous Sámi people, these animals have provided transportation, warmth and nourishment in this challenging Arctic climate for centuries.
For an up-close experience with these animals and the traditions of reindeer herding, you can't miss a visit to a Sámi reindeer farm. Depending on your hosts, you may get to help feed the reindeer, ride in a reindeer sleigh, participate in an "Arctic Circle Crossing" or even taste smoked farm-fresh reindeer meat served inside a lavvu, a traditional tent.
5. Chill out in an ice or snow hotel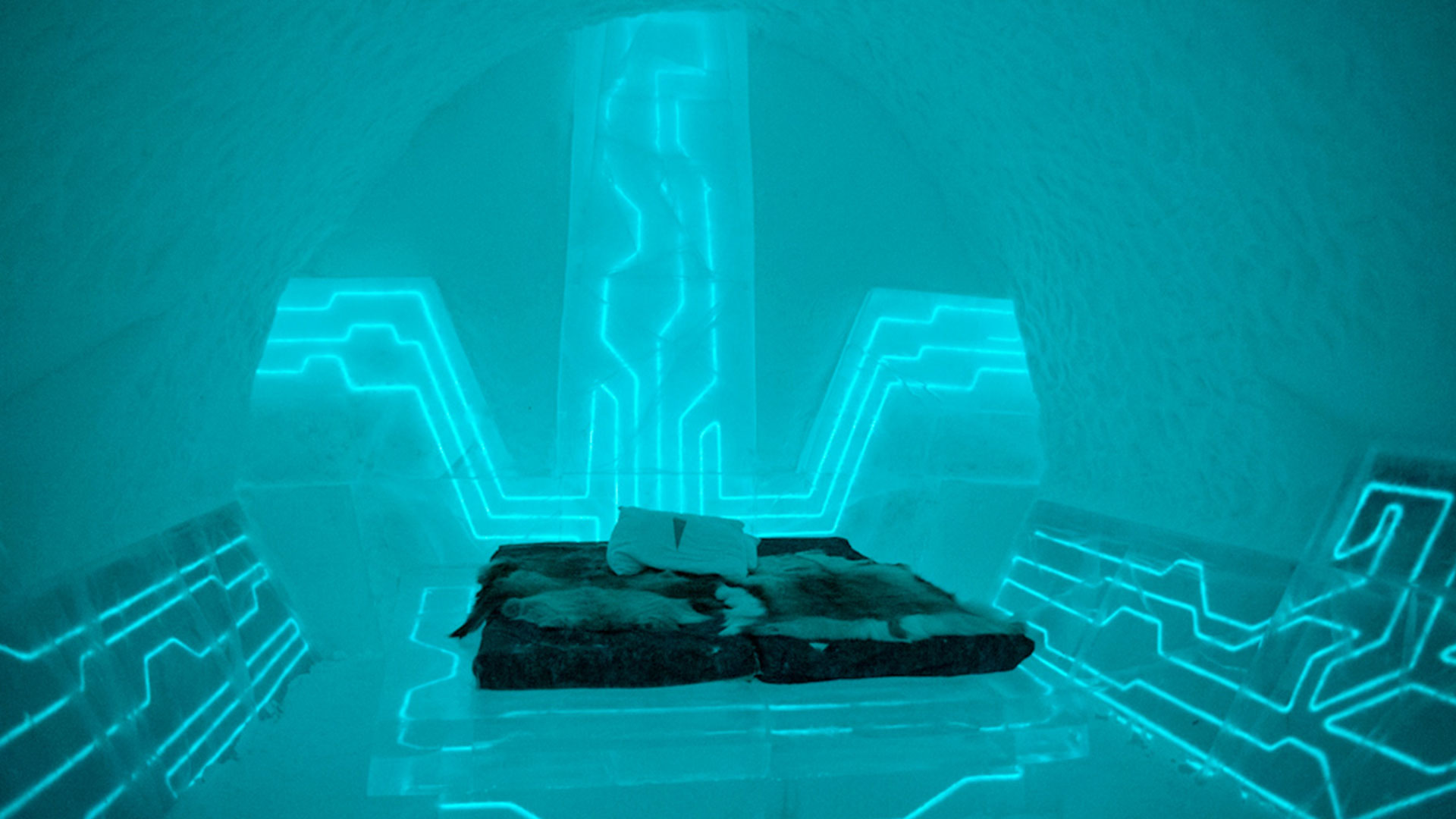 Visiting an arctic destination is already impressive enough. Want even more bragging rights? Spend a night inside a frozen room.
It's really not as cold as it sounds. Although ice and snow hotels are kept to around -4°C (25°F) inside, guests are provided with thermal sleeping bags and soft reindeer skins to keep warm and comfortable. And, of course, wearing plenty of layers is a must. After a good night's rest, there's a steaming hot sauna to look forward to in the morning.
---
Guess what? There are way more than five reasons to visit Lapland, starting with the friendly travel experts at Nordic Visitor who tailor-make your arctic adventure. Get in touch to find the tour in Lapland that best suits your interests.
To learn more about the top things to see and do in Scandinavia's northernmost region, check out Nordic Visitor's handy Lapland Travel Guide.