Scotland is celebrating the Year of Coasts and Waters in 2020, with plenty of exciting events and activities taking place throughout the year. So there's no time like the present to wrap up, don your hiking boots, and venture to some of the most scenic Scottish lochs.
If you're wondering what exactly a "loch" is, it's simple. The Gaelic word "loch" translates to "lake" in Scotland, though it also refers to sea inlets too. There are tens of thousands of lochs across the country, so it can be tricky knowing which ones to go to.
This is where we step in. Talk to our travel experts about organising your Scotland vacation package, or join us as we explore 15 of the best lochs to visit in Scotland.
1. Loch Ness
Hidden in the depths of an enormous geographical fault called the Great Glen, Loch Ness is allegedly home to one of the country's mythical beasts. For centuries, rumours of the so-called "Loch Ness Monster" have attracted curious travellers from far and wide to explore Scotland's most famed lake.
What's more, on the banks of Loch Ness, you'll find the crumbling ruins of Urquhart Castle which are well worth exploring. And, on 26th April 2020, you can take part in the Etape Loch Ness, a cycle event comprising a 66-mile (106-kilometre) circuit around the lake.
This is the perfect opportunity to take in the charming scenery of Loch Ness on two wheels.
2. Loch Lomond
Legendary Loch Lomond is situated under an hour's drive from Glasgow in the Trossachs National Park. Here, you'll be surrounded by wilderness. You may even spot native species like the red deer, beaver or red squirrel.
Take a walk around this Scottish lake or visit one of its 20 islands by boat. Plus, on the 4th and 5th of April 2020, you can join the Loch Lomond Springfest in the waterfront town of Balloch. Expect live music, entertainment, and of course, plenty of delicious food and drink to savour.
3. Loch Tay
If you're looking for an action-packed afternoon in the heart of Perthshire, Loch Tay is one of the best places to go kayaking in Scotland.
Don your wetsuit for some adrenaline-fuelled fun at Taymouth Marina in Kenmore. Or, take a short drive to Queen's View to soak up the scenery at nearby Loch Tummel.
Another fantastic attraction at Loch Tay is the Scottish Crannog Centre. This museum offers a glimpse into the Iron Age with its reconstructed crannog, a wooden structure standing on stilts above the loch's waters.
There are various events held here throughout the year, encompassing demonstrations of Iron Age technology and craftwork.
---
---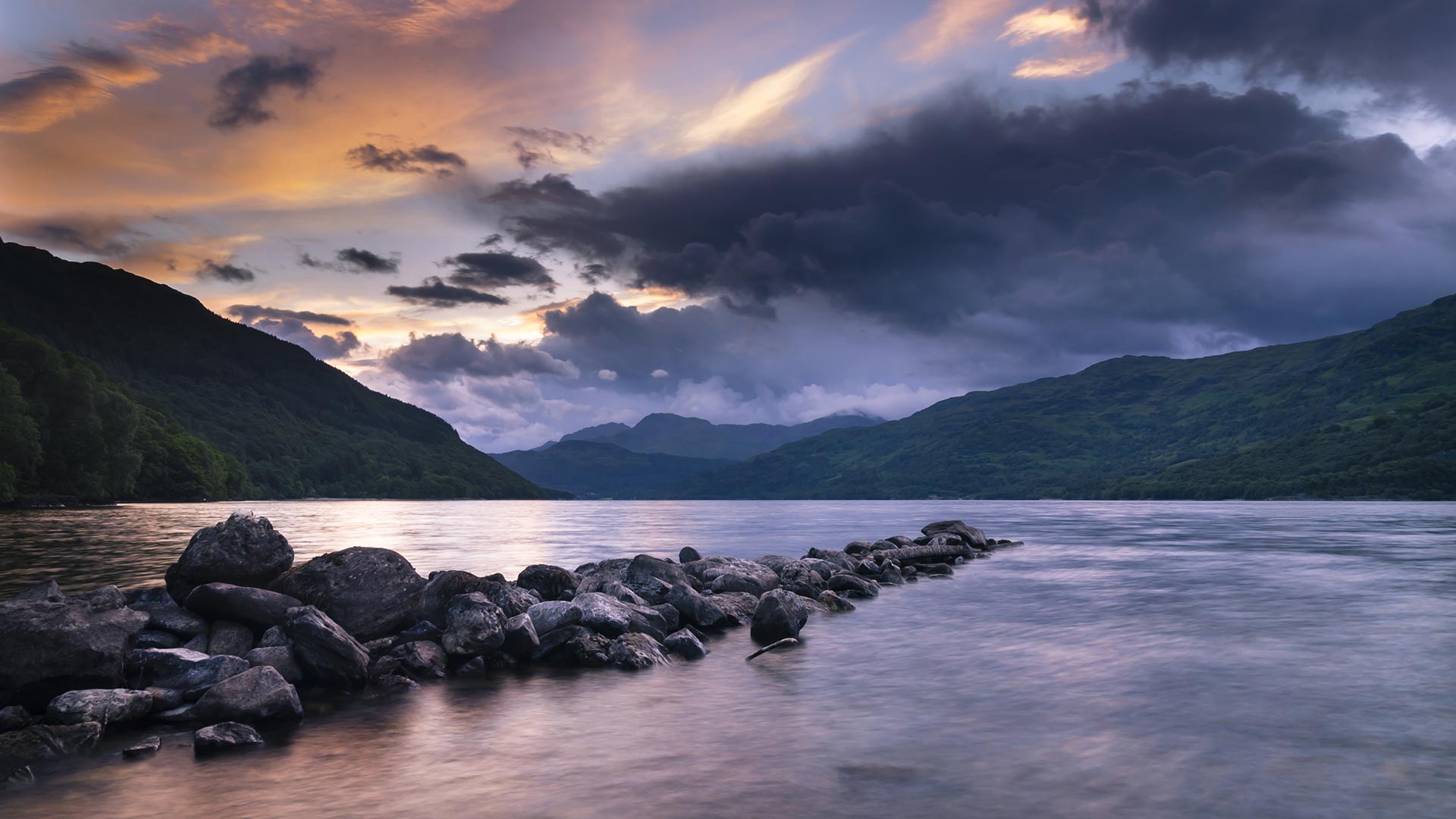 4. Loch Katrine
Follow in the footsteps of Sir Walter Scott, Rob Roy MacGregor and Queen Victoria by heading to the stunning waters of Loch Katrine.
This freshwater lake inspired many poets, among them Sir Walter Scott who penned The Lady of the Lake in 1810 following his visit here. A traditional steamship was named after the writer, ferrying passengers across the loch from the Trossachs Pier.
120 years later, you can still sail aboard the Sir Walter Scott vessel.
5. Loch Lubnaig
Tread off the beaten track and head to the peaceful Loch Lubnaig. This lesser-known freshwater loch in Scotland is nestled between the towering mountains of Ben Vorlich and Ben Ledi in Stirlingshire.
Make sure you have your hiking boots ready to enjoy long walks through this beautiful corner of the world.
6. Loch Duich
You've probably heard of Nessie. But did you know about the seal-maidens of Loch Duich?
Rumour has it that seal-maidens live in the lake's gloomy waters, sandwiched between mainland Scotland and the Isle of Skye. But you'll have to come here yourself to hear the whole tale.
While you're in this part of Scotland, don't miss the chance to visit Eilean Donan. This castle, which dates back to the 13th century, is scenically set on a tidal island between the two lochs. It is a truly iconic sight that conjures images of medieval Scotland.
---
---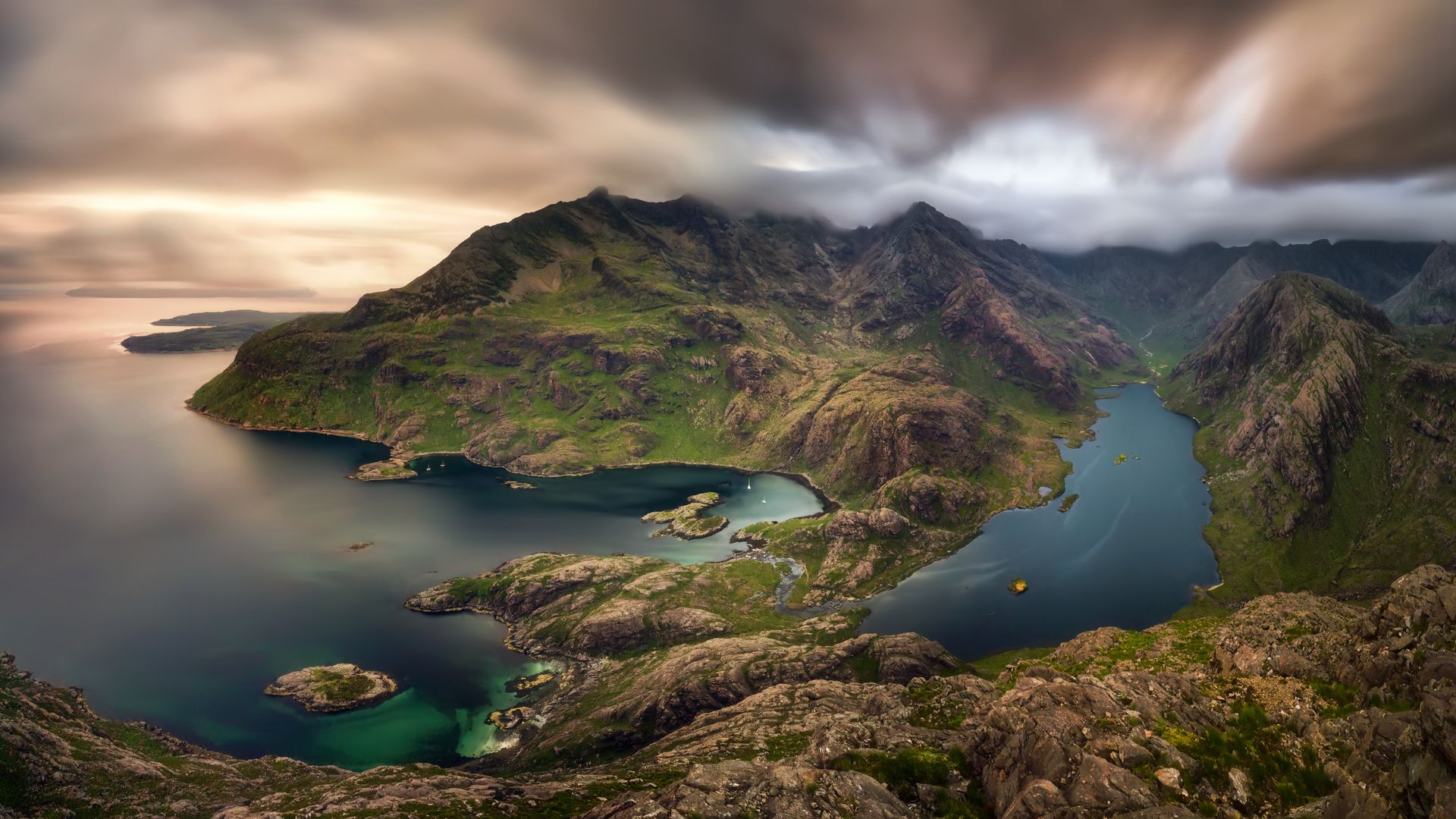 7. Loch Coruisk
Explore the stunning Isle of Skye and you could stumble across the serene waters of Loch Coruisk.
This scenic freshwater lake flaunts panoramic views of the Black Cuillin Mountains. It's no wonder why this impressive landscape has inspired famous works of art and poetry by the likes of Sir Walter Scott and J.M.W. Turner.
8. Loch Shiel
For history buffs, Loch Shiel is a fascinating place due to its location in the heartland of the Jacobite Rising of 1745.
Harry Potter fans, meanwhile, will be thrilled at the sight of the unmistakeable Glenfinnan Viaduct. Jump aboard the Jacobite Steam Train to take in spectacular views across the Glenfinnan monument and magical filming locations from the movie franchise.
Additionally, 2020 sees the return of the Loch Shiel Spring Festival. In mid-May this year, the event will celebrate 250 years of Beethoven. You'll also get the chance to watch contemporary Scottish music here too.
9. Loch Etive
Visit Scotland in spring and you may be lucky enough to watch the world's second-largest tidal race unfold.
The "Falls of Lora" form at the mouth of Loch Etive in Argyll and Bute, creating a unique spectacle of white water.
Enjoy views of Buachaille Etive and rare wildlife as you soak up the Highlands.
---
---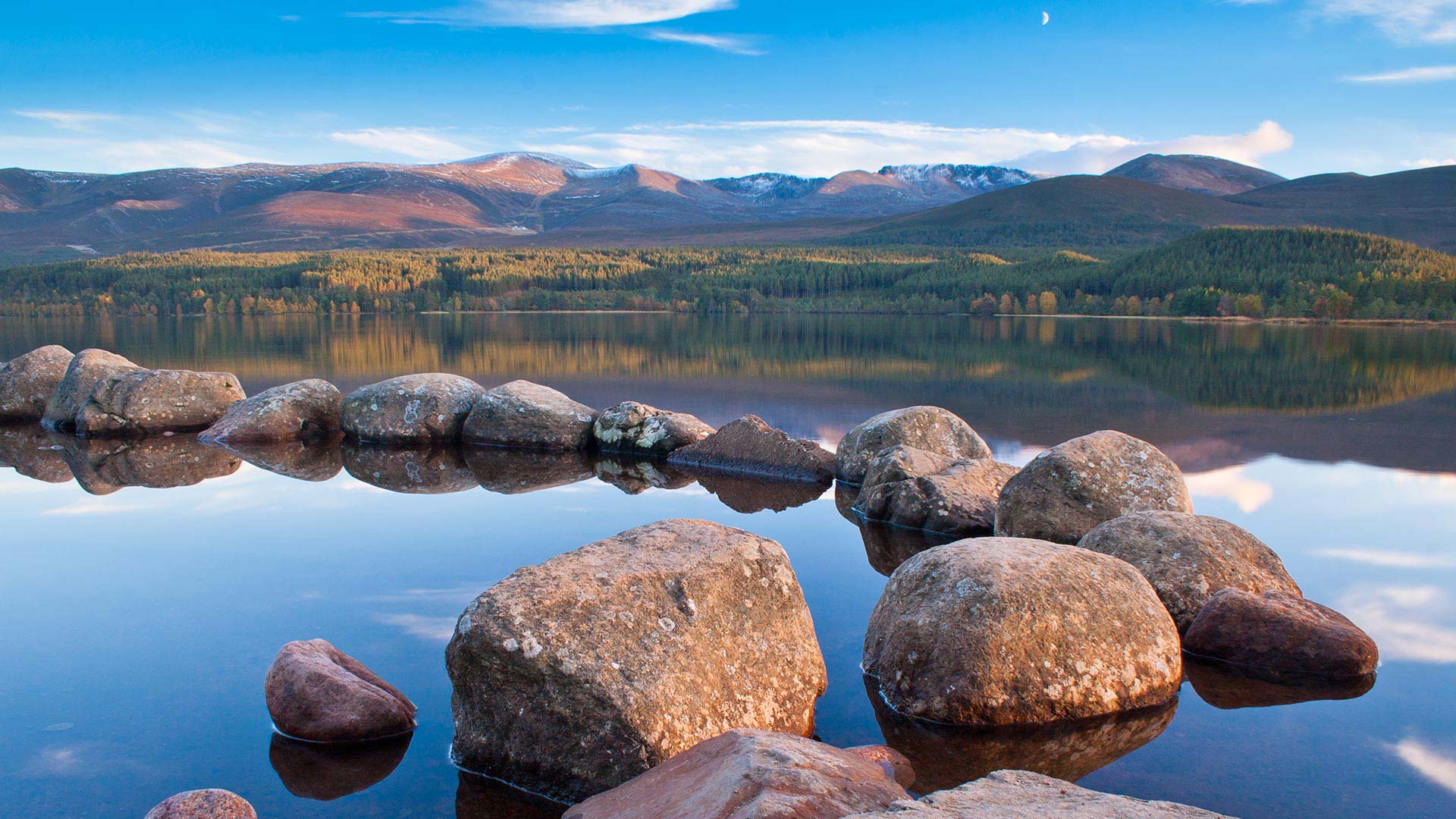 10. Loch Awe
Fittingly named, Loch Awe will leave you lost for words as panoramic views of Argyll and Bute take your breath away.
The towering peaks of Ben Lui and Ben Cruachan cast a dark shadow over the narrow, 28-mile (45-kilometre) stretch of water. Explore the ruined remains of the 15th-century Kilchurn Castle on a rocky peninsula at the northern end of the loch.
11. Loch Maree
Loch Maree is a hidden gem, described by many as the most picturesque of all the Highland lochs.
You can follow in the footsteps of Queen Victoria herself as you wind your way through magical wooded islands and miniature lakes.
The Queen expressed her deep affection for the Highlands after her visit in 1877. This is why the Victoria Falls, found just a short walk from Loch Maree, were named after her.
12. Loch an Eilein
Meaning "Loch of the Island" in English, Loch an Eilein is a small freshwater lake in Scotland in the heart of the Cairngorms National Park.
The surrounding Rothiemurchus woodland is home to stunning walking trails and breathtaking bluebell forests in spring.
Park up in the Scottish adventure capital, Aviemore, to start your walk and make sure you're back in time for a well-deserved ale at the finish line.
---
---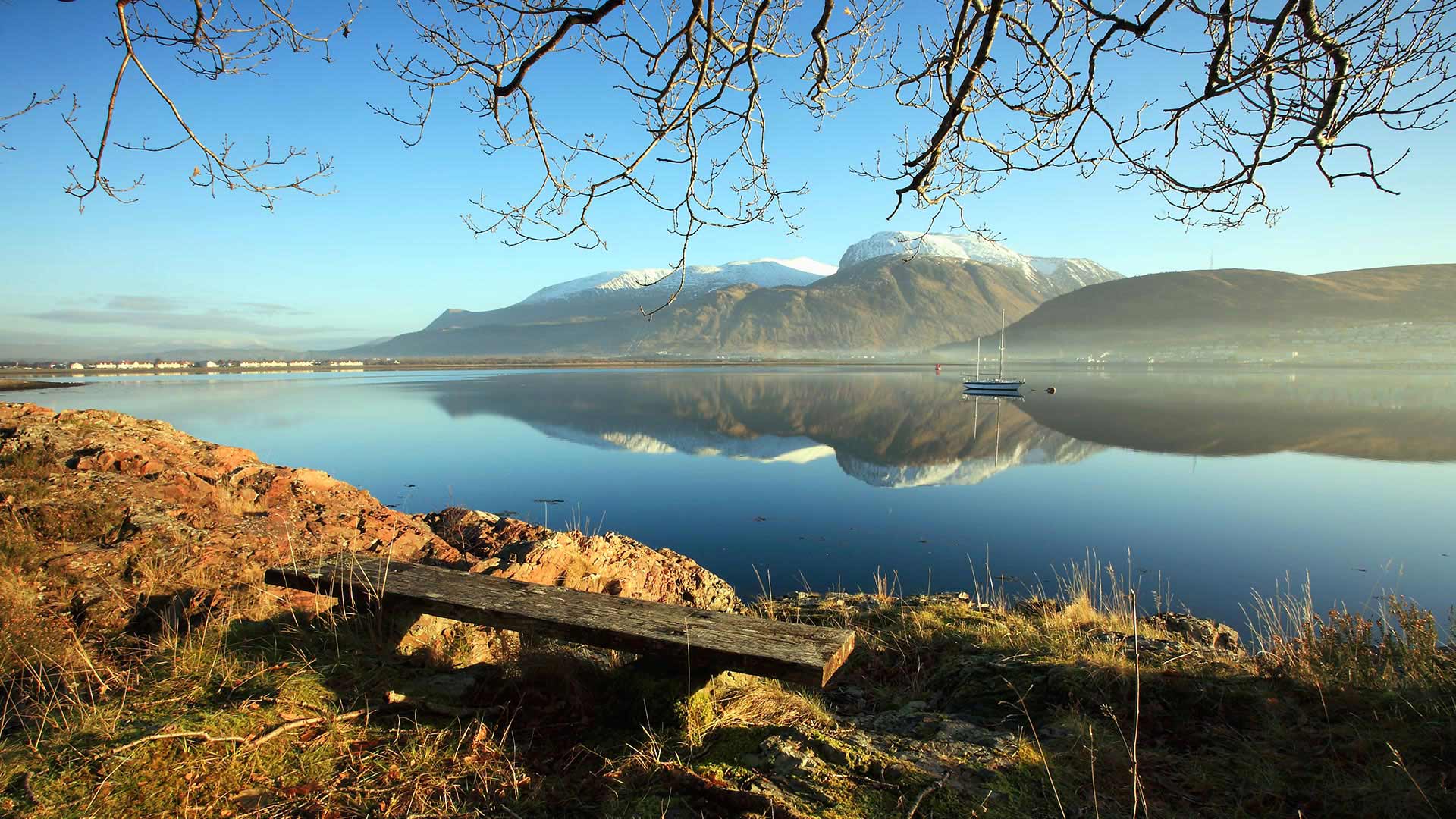 13. Loch Morar
Carved by glaciers between 10 to 30 thousand years ago, Loch Morar, in the western Highlands, forms an important part of Scotland's landscape.
As the deepest lake in the British Isles, you could plunge London's entire Shard building into the loch and passers-by would be none the wiser.
14. Loch Linnhe
This giant sea loch on the west coast of Scotland follows a 31-mile (50-kilometre) stretch along the Great Glen before opening up to the Firth of Lorne.
At the northern tip, visitors can enjoy their favourite dram of whiskey at the Ben Nevis Distillery. Or, for something more active, saddle up for a 79-mile (127-kilometre) bike ride along the Great Glen Way.
15. Loch Assynt
A fantastic spot for pike fishing, Loch Assynt is the perfect place to reconnect with the great outdoors and catch some fresh "scran" (food) for supper.
You can stop off at Loch Assynt when driving the North Coast 500 route. Don't miss the 16th-century ruins of Ardvreck Castle, once home to the Mackenzie and MacLeod clans. This historic site plays an important role in Scotland's rich cultural heritage.
---
---
Experience Scotland's stunning lochs in all their glory for the Year of Coasts & Waters 2020 and beyond.
Not sure where to begin? You could start by browsing our best-selling Scotland tours. Or, choose from self-drive packages, privately guided tours and small group adventures to explore the beautiful corners of Scotland.