Are you planning to come to Scotland? Or are you intrigued by what this mysterious land of whisky and tartan has to offer? If you're not sure when is the best time to visit Scotland, let us assure you that there is no bad time!
It simply depends on what you want to see and do.
Scotland is a country that's truly worth visiting all year round. You could experience the snow-dusted mountain peaks of winter, beautiful autumn foliage, or summer's exciting festivals.
This is why, at Nordic Visitor, our travel consultants have crafted tours so you can visit Scotland in summer and winter. If you're not sure where to start, we've put together this handy guide to help you decide when is the best time to visit Scotland, depending on your interests.
---
Contents:
---
When is peak season in Scotland?
Scotland is a year-round destination, but the summer months, from June until August, attract the most visitors. This high season coincides with summer's better weather, more daylight hours, and plenty of activities and festivals happening around the country.
Many people come during the shoulder season as well, before and after the summer, and enjoy fewer crowds but still agreeable weather. Scotland also attracts numerous visitors over the winter, especially around Hogmanay, which marks the 'off-season'.
What time of year is the best weather in Scotland?
The Scottish weather's reputation precedes itself, but as Scotland enjoys a temperate climate, this means moderate temperatures all year round. The average daytime temperatures range from 5°C (41°F) in winter to 17°C (63°F) in summer.
July and August are on average the warmest months of the year, which coincides with the peak season for tourism and summer holidays. April is often the driest month of the year, and shoulder season months May and September also enjoy fair weather, ideal for sightseeing.
It is good to note that the weather is pretty changeable. This means you could encounter all four seasons in one day, regardless of which month you come to Scotland. This is why we recommend always having a few layers with you, especially wind and rain proof layers!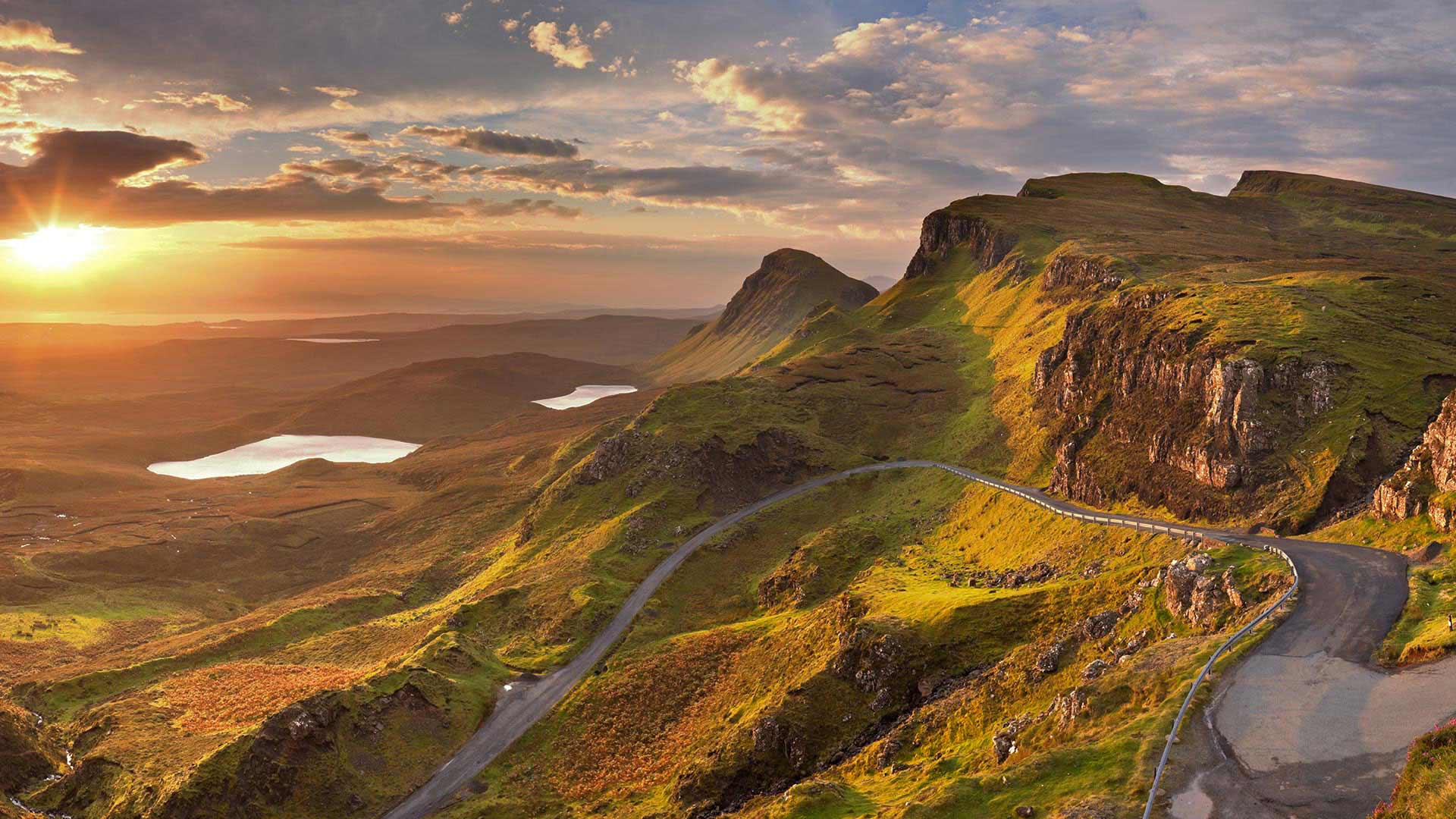 What is the rainy season in Scotland?
Scotland is renowned for being a wet country, but its rainfall depends highly on the region. The east coast gets nearly four times less rain than the western Highlands. The west coast is commonly wetter but warmer, while the east coast has more sunshine hours but is generally cooler.
Summer can be rainy in Scotland, but generally speaking, the rainiest season in Scotland is during the winter. Between mid-October and and late March you can expect wetter and colder weather. January is the rainiest month of the year.
What is the best time of year to avoid midges in Scotland?
Midges are tiny insects that bite, found especially in the Highlands and islands of Scotland. They can be encountered throughout the summer, but visit during the shoulder season, in April, May, or September to avoid midges during outdoor activities.
July and August is usually considered the worst period for midges in Scotland.
They are at their most active in the early mornings and evenings. You can try to avoid being outside in the countryside at those times of the day. Or we recommend carrying midges repellent the repellent.
You can find out more about the weather in Scotland with our handy weather guide.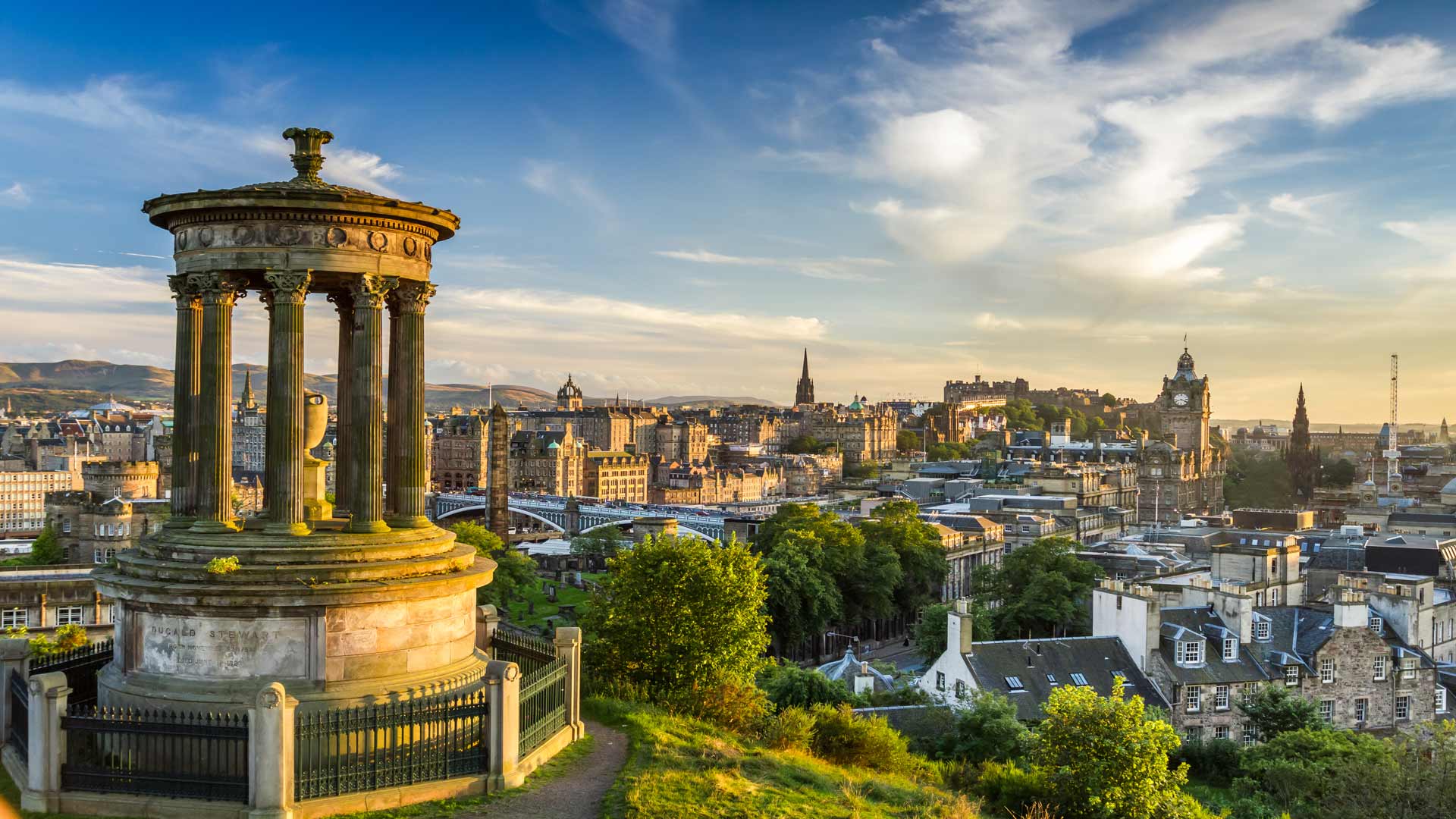 When is the best month to visit Scotland?
Still not sure which month or season is best to explore Scotland? Good news, we've written the pros and cons for the summer and winter seasons below. It'll also be useful if you already have a fixed holiday and coming to Scotland at a particular time of the year, as this may help you know what to expect.
Exploring Scotland in summer
Summer in Scotland is from June to August, which also marks the peak tourism season. It attracts the most visitors because the temperatures are usually higher with averages of 15-17°C (59-63°F). There are also more daylight hours, and countless activities to do and festivals to entertain those interested.
---
---
The months between April and September are ideal for a driving tour of Scotland as the longer daylight hours give you more time for sightseeing and for using country roads.
You may find this is the easiest time for island hopping as well, as some ferry lines are closed or less frequent during the winter. In the summer they are also less likely to be cancelled due to weather conditions.
Finally, top attractions are also more likely to be open (with longer visiting hours) during the April to September (or even October) period.
On the flipside, the main thing you should consider when visiting Scotland in summer is that you may find it a bit busy.
August in particular attracts the most crowds of the whole year, especially at key tourist attractions such as Edinburgh and its international festivals, as well as the Isle of Skye and the Highlands.
In the Highlands and islands, you may also expect a high likelihood of midges (small flying insects that bite) which can be bothersome. For that reason, we recommend bringing some midge repellent.
While summer is by far the most popular with visitors, the shoulder months of April, May and September are also ideal for those who prefer a quieter holiday. They usually attract less crowds but still feature nice weather.
---
---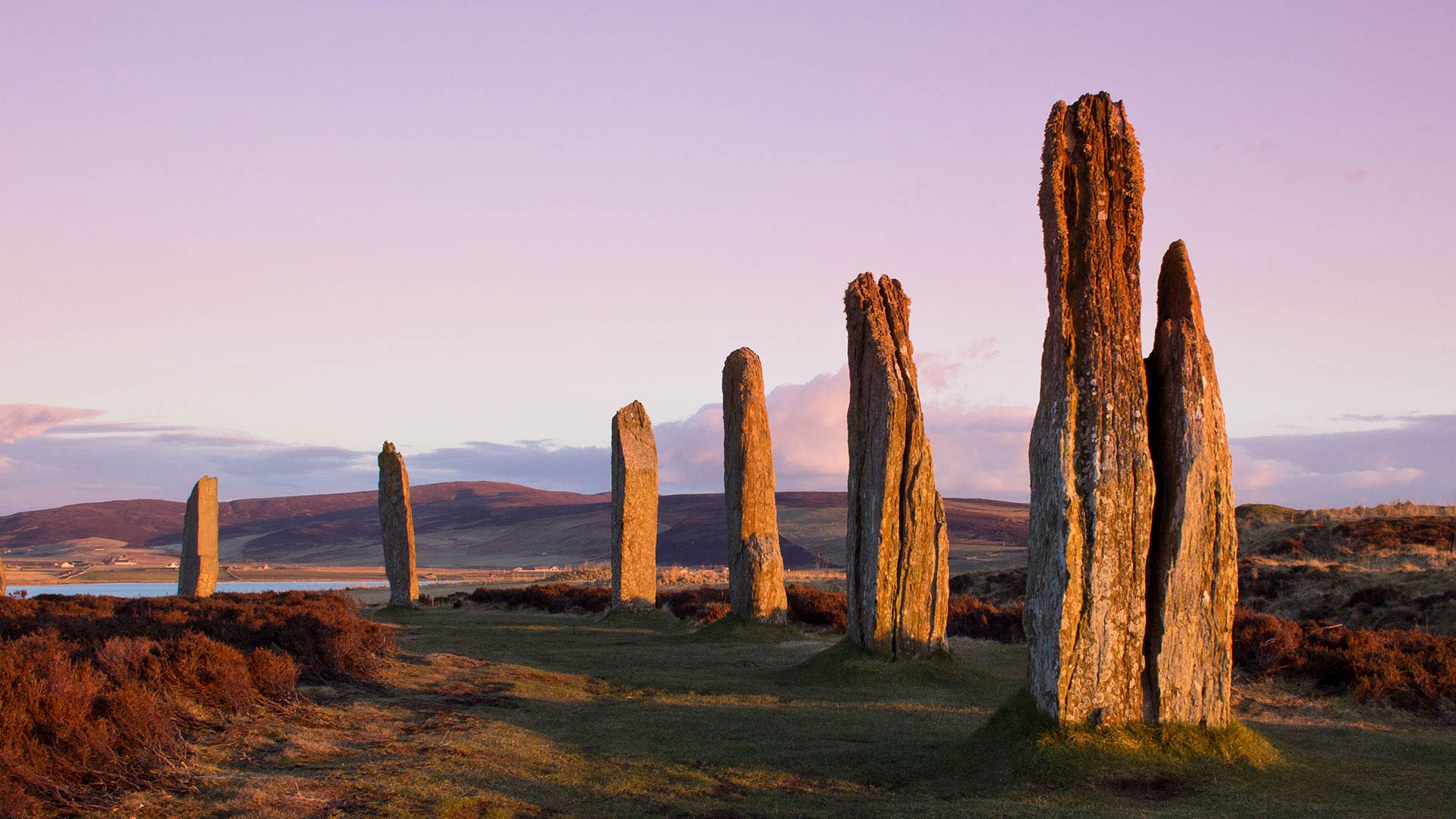 Exploring Scotland in winter
Winter and the 'off-season' is from October until March. January and February are often the coldest month, with average temperature inching around 5°C (41°F).
Winter is therefore quite mild in Scotland (for a northern country) with conditions being more changeable than in summer, with more wind, more rain and sometimes even snow.
Does it snow in Scotland in winter?
While it rarely snows in the Scottish cities (on average only a handful of days a year), it is a normal occurrence in the mountains during the winter. It is especially likely between January and March.
While we've said that Scotland is a year-round destination, there are less activities available at this time of year. Top attractions are closed or have shorter opening hours, island ferries are less frequent, and there is less daylight to take advantage of for sightseeing or driving.
---
---
These conditions don't stop the many visitors that come to Scotland every winter to see its gorgeous and dramatic landscapes. It's still perfect if you want to experience smaller crowds and have a different perspective on famous attractions, such as Loch Ness with snowy hills in the background.
One of my favourite winter activities is to venture up into the Cairngorms National Park to visit the Cairngorm Reindeer Herd. You have the opportunity to hike up to the hill top where you can walk amongst these beautiful creatures and enjoy the feeling of their soft velvet noses on your hands if you wish to have a go at hand feeding them.

– Annie Pepperell, Scotland Travel Consultant
If you want to come to Scotland for a road trip, please be aware that it is definitely possible in the winter. But as the weather conditions are changeable, this can often make the roads and driving conditions unpredictable and difficult, especially in the Highlands and other remote parts of the country.
---
---
As we say in the Nordic countries, "there is no bad weather, only bad clothing," so make sure to dress properly if you want to come visit Scotland during the winter months. To help you, check out our handy packing guide.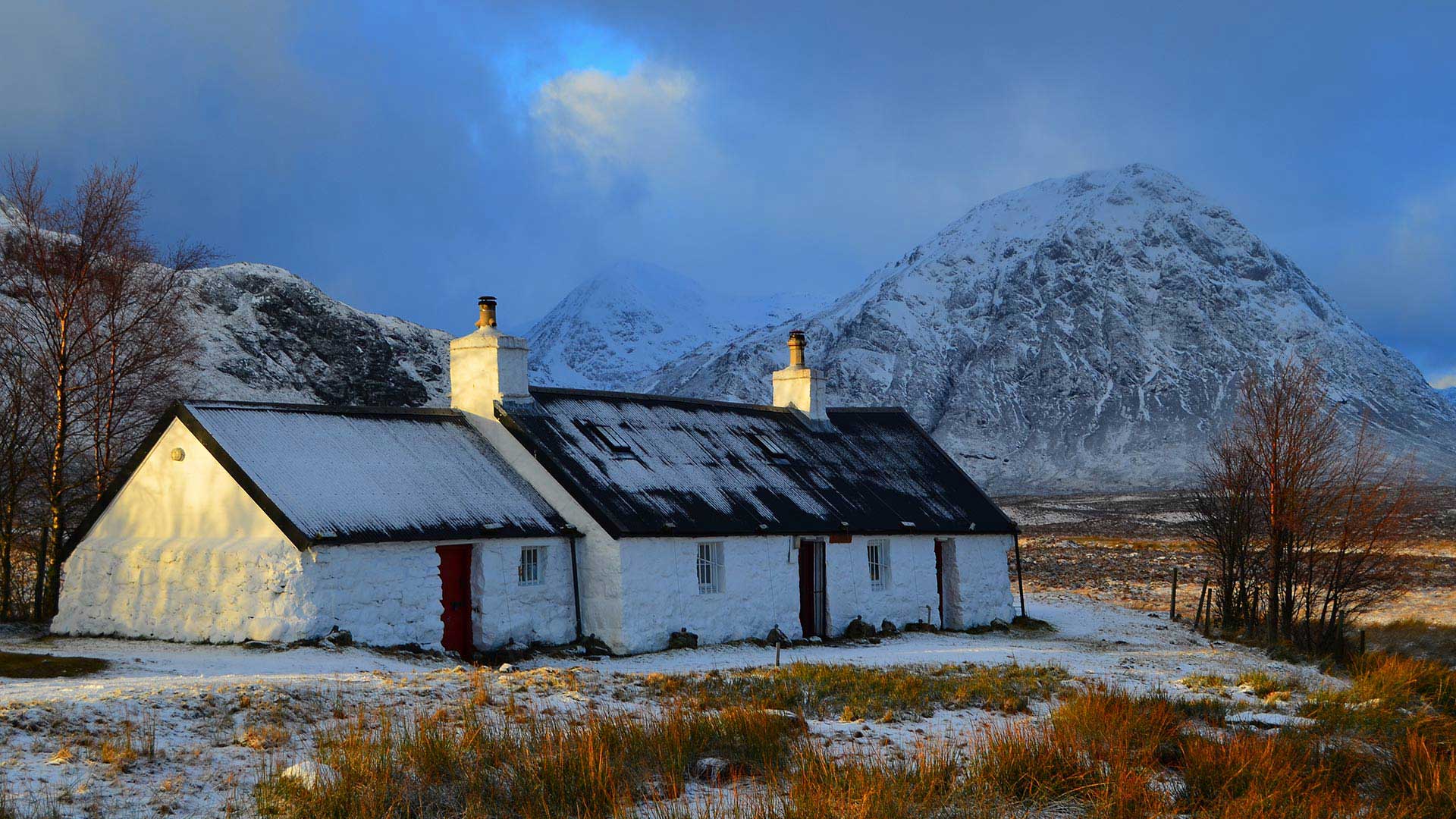 When is best to explore Scotland depending on your needs?
As we've mentioned before, there is no bad time to visit Scotland, as its beautiful all year long and there is plenty to do around the country.
Below we've highlighted the most requested interests and activities and when is the best time to go to Scotland for each one of them. Look up the one you'd love to experience while in Scotland:
Best time to visit Edinburgh
Edinburgh is a buzzing capital all year long. It rings in the new year with loud festivities and carries on with effervescence well into the spring and summer.
Scotland's capital is ideal for a city break during any season. Museums are open all year long, and you'll be able to enjoy some shopping and delicious local meals at all time of year too.
Day tours from Edinburgh are also available during all the months. Visit a nearby distillery or go off on a quick adventure into the Highlands. You may find there is more availability in the shoulder and winter months. For a more exclusive affair, this is when you want to book your tour.
To take part in the energy of the summer festivals, visit in August. Although you may find you have to book in advance for accommodation, flights, and even restaurants reservations.
If it's cosy vibes and festive markets you're after, make sure to head to Edinburgh to celebrate Christmas in Scotland. From November into January, the city will be decked out in twinkling lights and you could soak up views of the wintry countryside on a day trip from the capital.
---
---
Best time for touring the Scottish Highlands
You may be wondering when is the best time to visit Scotland's Highlands? This gorgeous region is one of the most popular locations in the country. You will soon find out why when you visit the Highlands yourself.
It has it all. From sheer mountain sides, to waterfalls, romantic forested areas, and Scottish beaches that look like they're straight out of the Caribbean. And it doesn't stop there! Not only will you want to take it all in from your car (or bus) window, but you'll want to be immersed in it.
The summer is a great time to take part in outdoor activities to experience the best that the Scottish Highlands have to offer. Join a boat tour along the grand lochs, go hiking to the tall peaks of the region, or dip your feet into the cold water for some wild swimming.
The landscape of Highland Perthshire is truly at its best in autumn. The foliage is changing colour and you'll get to feel the crisp air as you go for nature walks.
In winter, as the weather doesn't drop too much, you'll still be able to take part in some fun. In the Highlands, especially up the mountains, snow fall is more common and makes the landscape even more enchanting. You could also try skiing at one of the resorts.
---
---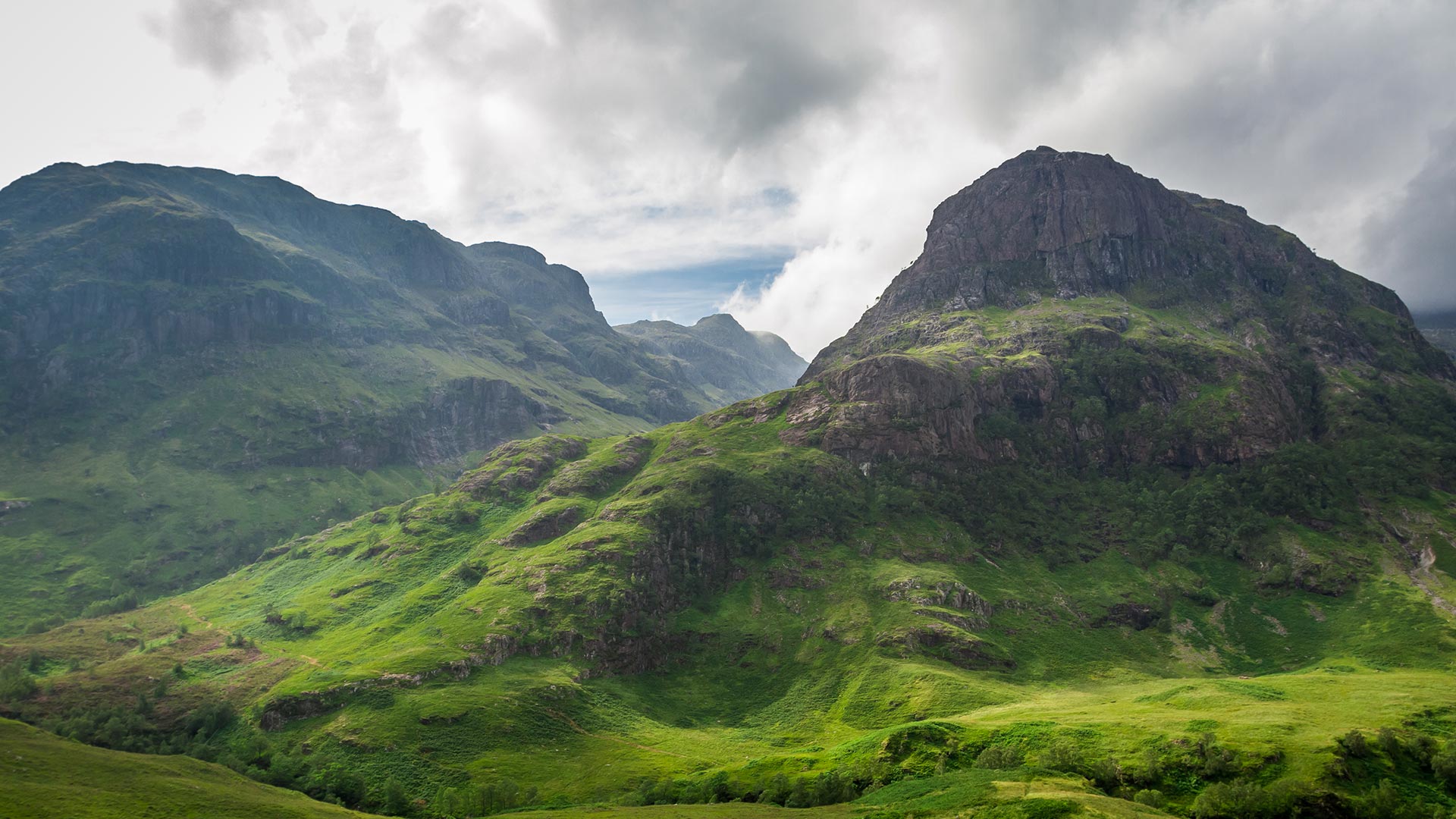 Best time to visit Scotland for wildlife watching
Scotland is perfect for those who love keeping an eye out for wildlife! With its fabulous big five including the red squirrel, red deer, golden eagle, otter and harbour seal, Scotland's wildlife can be spotted in the sky, the harbours, the beach, the mountains and even from the road.
We've put together a few of the most spotted wildlife below, how many will you see during your trip?
Puffin
Spring is the best time to try to spot puffins off the west coast. These lovely birds are often spotted along the Isle of Mull and the Isle of Staffa, but also up north in the Shetland isles.
Red deer
Scotland has a large population of red deer, which can be spotted anywhere, even near cities and in people's gardens. The best place to spot them though will be in the moorlands, such as Rannoch Moor.
These wonderful creatures can be spotted all year long, but are especially active in the morning and in the evening. The best time of the year to see stags (the male deer with antlers) is during autumn, which is their breeding season.
---
---
Golden eagle
If you're lucky and keep an eye out, you may be able to spot a few birds of prey, especially the majestic golden eagle, soaring high above. They are most often found flying over open moors and mountains. The best time to see them may be in early spring.
Red squirrel
Smaller than your average grey squirrel, red squirrels are a special spot. You can find them all year round in the forested areas of the country, including Fife, Perthshire and the Highlands.
Otter
This other big five animal is found hunting in water and breeding all year round, especially near the Isle of Skye. As they are quite elusive, look out for them in the early morning or late evening when they are most active.
Whale
Scotland's seas are also populated with two kinds of whales. While rarely spotted, orca (or killer whale) pods can be seen during the summer swimming in the north of Scotland, around the Shetland and Orkney islands.
Minke whales can also be spotted around Scotland between May and October. As they feed in shallow water, you may be able to spot them from the beach in Wester Ross (in Scotland's northern mainland), Isle of Skye and Isle of Mull.
Shark
Sharks in Scotland? Well the waters around Scotland attract the species called basking sharks. Often called 'gentle giants' they are a non-threatening type of shark that feeds on plankton. It is the largest fish found in Scotland and the rest of the UK and second biggest shark in the world. They are mostly found along Scotland's west coast and, while elusive, it is possible to spot them in the summer.
Dolphin
Dolphins may conjure up images of the Caribbean, but you may well be able to spot them in Scotland too! They can often be spotted at low tide (more precisely 1 hour after low tide, when it turns into a rising tide) in the Moray Firth, off Chanonry Point on the Black isle, near Inverness.
The dolphins that swim up the Moray Firth are often hunting for salmon, so the best time of the year to see them would be at the height of salmon migration in late July. They can however also be spotted in spring and autumn.
Gannet
These seabirds migrate back to Scotland in early spring to raise their babies. From that time of year, you may be able to spot them well into the summer. Europe's largest colony of gannet is also located right near Edinburgh, on Bass Rock in the Firth of Forth.
Seal
Grey seals usually give birth between late September and late November and stay ashore until they are ready to head into the sea by themselves. This means you may be able to see seal pups around Scotland during this time, especially on the west coast.
Bonus: Highland cow
While these aren't wild, many visitors to Scotland will want to see a highland cow during their trip. As they are usually kept in fields, they can be spotted most often between April and October. If you join a guided tour, chances are the guide will stop to allow you some time to take some photos with these adorable hairy cows!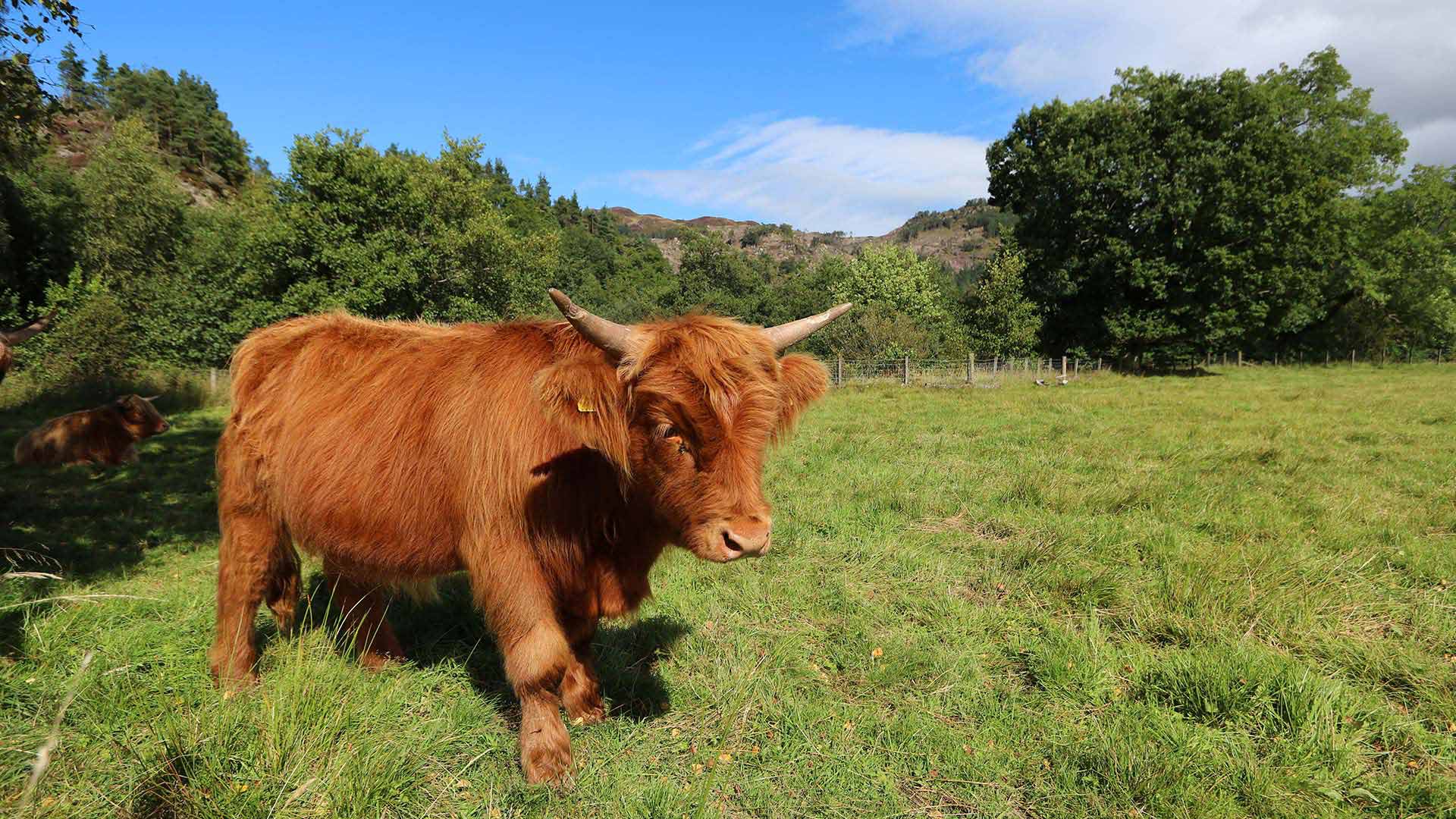 Best time in Scotland for photographers
Photographers will be happy all year long in Scotland with the dramatic clouds or in the windy sunlight, as, we can let you in on a secret, it is really that photogenic!
---
---
In winter, visitors who want to take some good blue and golden hour photography will be spoiled as they happen during the day. This means no need to wake up early to take advantage of it!
For example, golden hour in mid-January starts around 9:30am and then 4pm in Edinburgh. Blue hour would then be around 7:15am until 8 followed by night blue hour between 4:40 and 5:30pm.
While the long days of summer will make taking advantage of blue and golden hours difficult as they happen in the middle of the night, it will give you more daylight to enjoy the sights and take photographs of historic monuments or rugged landscapes.
Winter is one of the best times to visit Scotland if you are a keen landscape photographer. There a few places where rugged mountains are so close to the sea, and the stark contrast between the stunning coastline dotted with beaches and the snow-capped peaks, especially along the west coast and on the Isle of Skye, can be great to capture.

– Christoph Glauche, Scotland Travel Consultant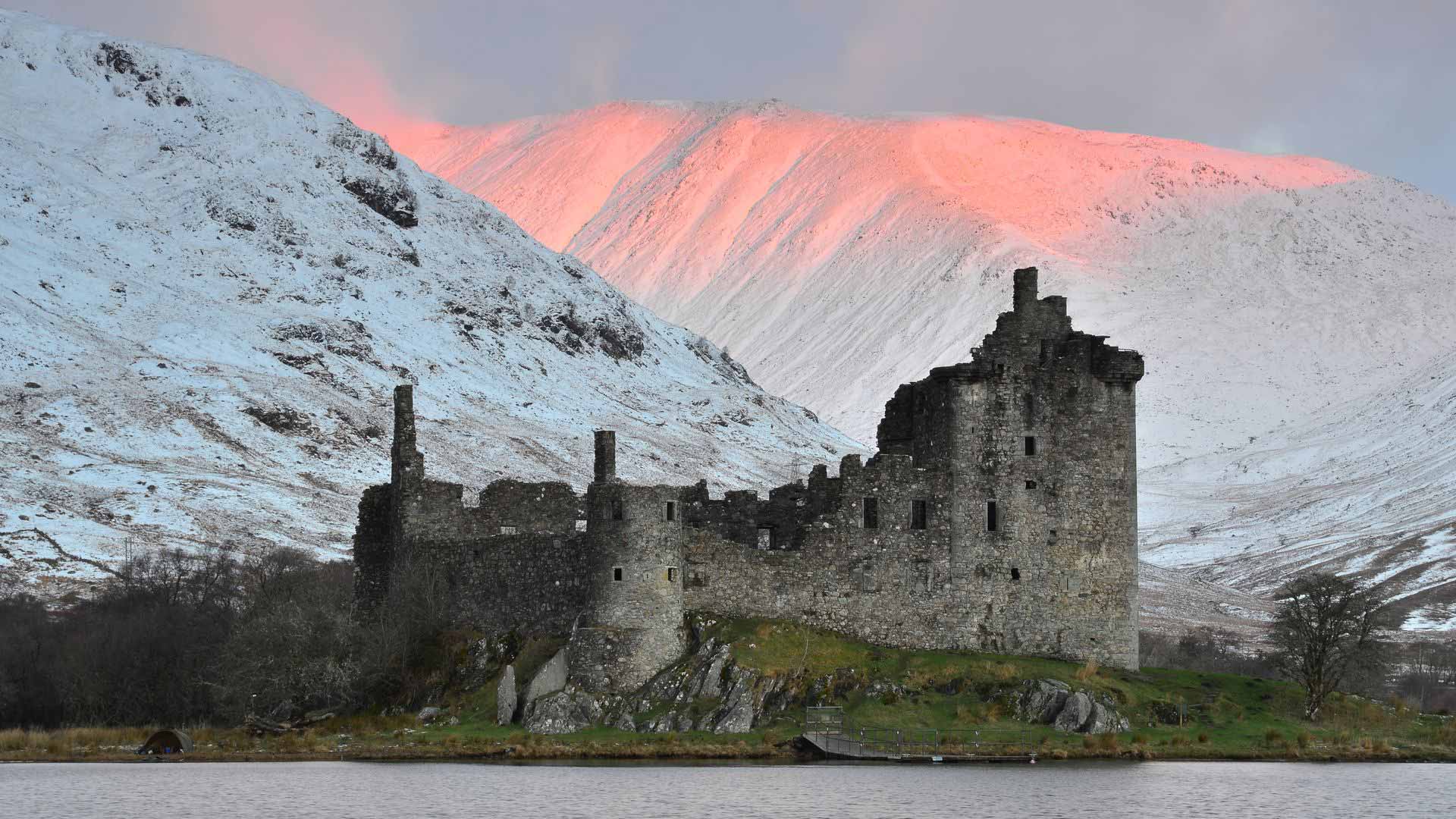 Best time to visit Scotland as a family
Coming to Scotland with your family may depend on school or work holidays, or what you're looking for as an experience. Do you want to see the northern lights or experience the midnight sun? Look up our above categories to get a better idea.
For families, we would usually recommend a slow-paced summer tour, where you can stop more than one night at the same location. It gives you more flexibility and you can take advantage of the longer daylight hours.
The summer usually has more kid-friendly activities available. This includes boat tours, Highland games or pretend jousting games, and interactive activities where kids can dress up and play. Something to interest all young adventurers!
We would advise to also keep in mind, while you're planning your family trip to Scotland, that young visitors may not be allowed into whisky distilleries for tours. The minimum age for drinking in Scotland is 18.
Best time of year for a Scotland honeymoon
The perfect timing for your honeymoon will depend on when your wedding is of course. But also if you want to head off right away or wait until you've had time to plan and save for a dream trip!
And if you've always dreamed of a honeymoon in Scotland, the best time to come, may also depend on what you want out of it. Only you can answer that question, but we're here to help you plan!
Do you want to go hike up the majestic Quiraing on Skye? Summer.
Do you want to visit the remote Shetland, Orkney or Lewis and Harris islands? Summer.
Or maybe your goal is to see the top highlights without crowds, in peace? Winter.
We believe that travelling in the winter time can be very romantic! There are fewer crowds in Scotland at that time of year. This means there will not be as many visitors at each highlight, like Edinburgh Castle or the Isle of Skye, giving you more time together in a more relaxed context.
Finally, our travel consultants would recommend spending more than one night in the locations you're visiting, to give you the chance of a leisurely stay with your partner.
---
---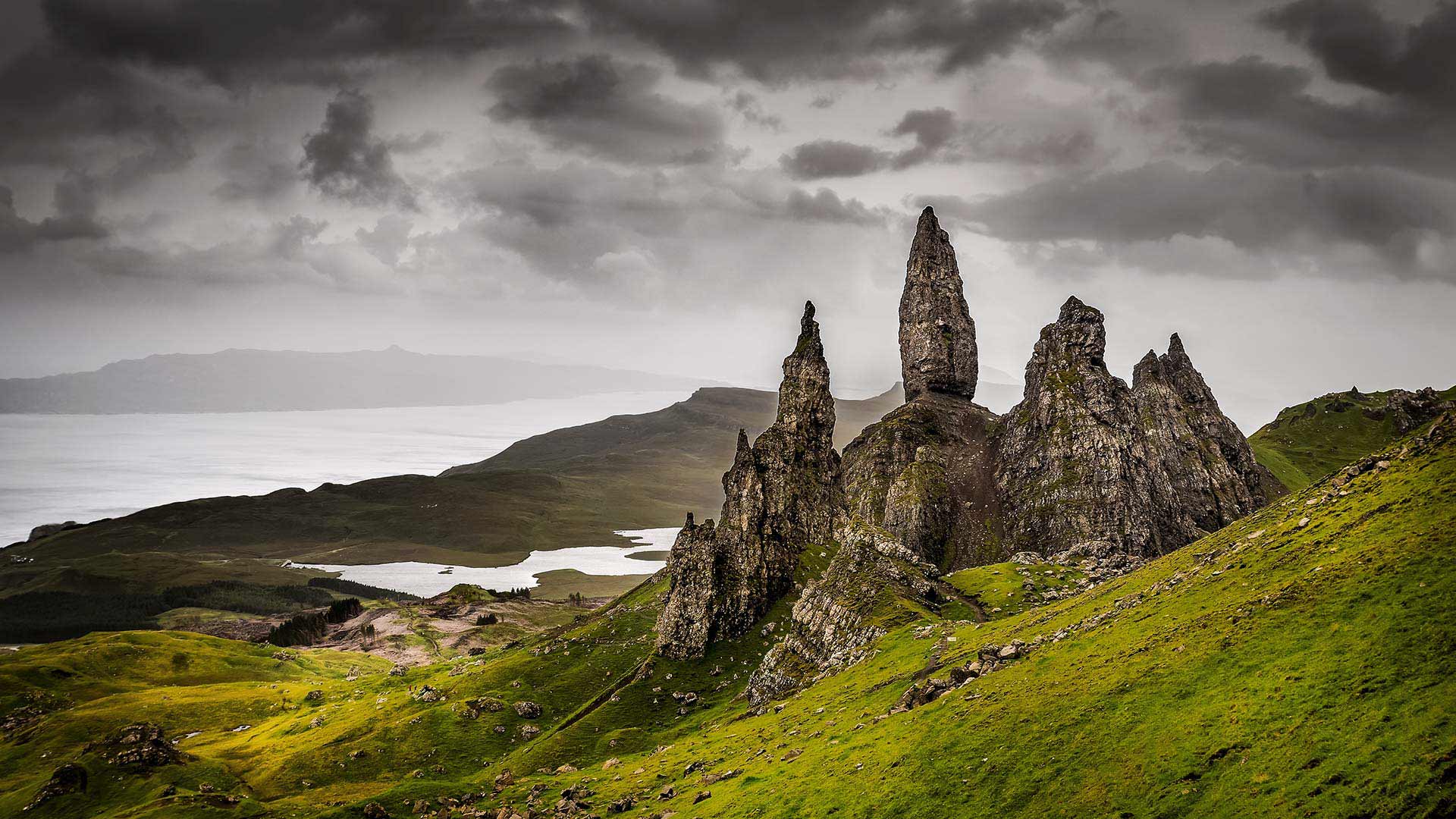 Best time for island hopping in Scotland
Did you know that Scotland has almost 800 islands? Many of which are located in clusters, such as Orkney islands and Shetland Islands, and on the various lochs of the country, such as Loch Lomond.
The islands all offer different landscapes and a variety of attractions and sites. The Shetland islands bring to life the Viking culture of the olden days. Visitors flock to the Orkney islands to visit the UNESCO listed Heart of Neolithic Orkney. You can discover Gaelic culture on Lewis and Harris.
The Isle of Skye however is by far the most popular and most accessible. Visitors can drive to the island all year long via the Skye bridge, which links the island to the mainland.
We would recommend the April to October period for those who really want to see Scotland's rugged and stunning islands.
As you'll have read throughout this post, Scotland is beautiful and accessible during the winter. But the low amount of daylight hours will offer you less time to take advantage of their beauty and make days of exploration shorter.
There are also less ferry connections throughout the winter, the seas are rougher, and ferries can be cancelled due to bad weather.
I would usually recommend the months of the summer, between May and September, as there is warmer weather, and the ferry crossings are available more often and tend to be more pleasant too! My personal favourite is Orkney, where you can explore Skara Brae, a stone-built Neolithic settlement, before watching a romantic sunset at Yesnaby Cliffs.

- Agne Dobrovolskyte, Scotland Travel Consultant
---
---
Best time to visit Scotland for castles and history enthusiasts
Scotland, with its rich royal and clan history, is full of castles, estates and mansions. You could spend your entire holiday in Scotland visiting, learning and discovering more about clans and their homes.
If you want to do the castle trail, and see many of these historical sites, you may want to come between spring and autumn.
This is because some castles close completely to visitors during the winter, some have reduced hours, and some are only opened during certain days (usually weekends). Most places are also closed during the Christmas and New Year's holidays.
For example, Blair Castle in Perthshire is closed between November and March inclusively. From October to March, Crathes Castle and Drum Castle are only opened over the weekend days.
One of Scotland's most famous castle, Balmoral Castle, the Scottish home to the British Royal Family, is only opened to the public from April to July.
Perhaps you're keen to also discover history and retrace the steps of popular fictional characters, such as Jamie and Claire from Outlander. The historical filming locations also operate on reduced hours, such as Doune Castle and Linlithgow Palace, or shut completely during the low season, such as Hopetoun House.
---
---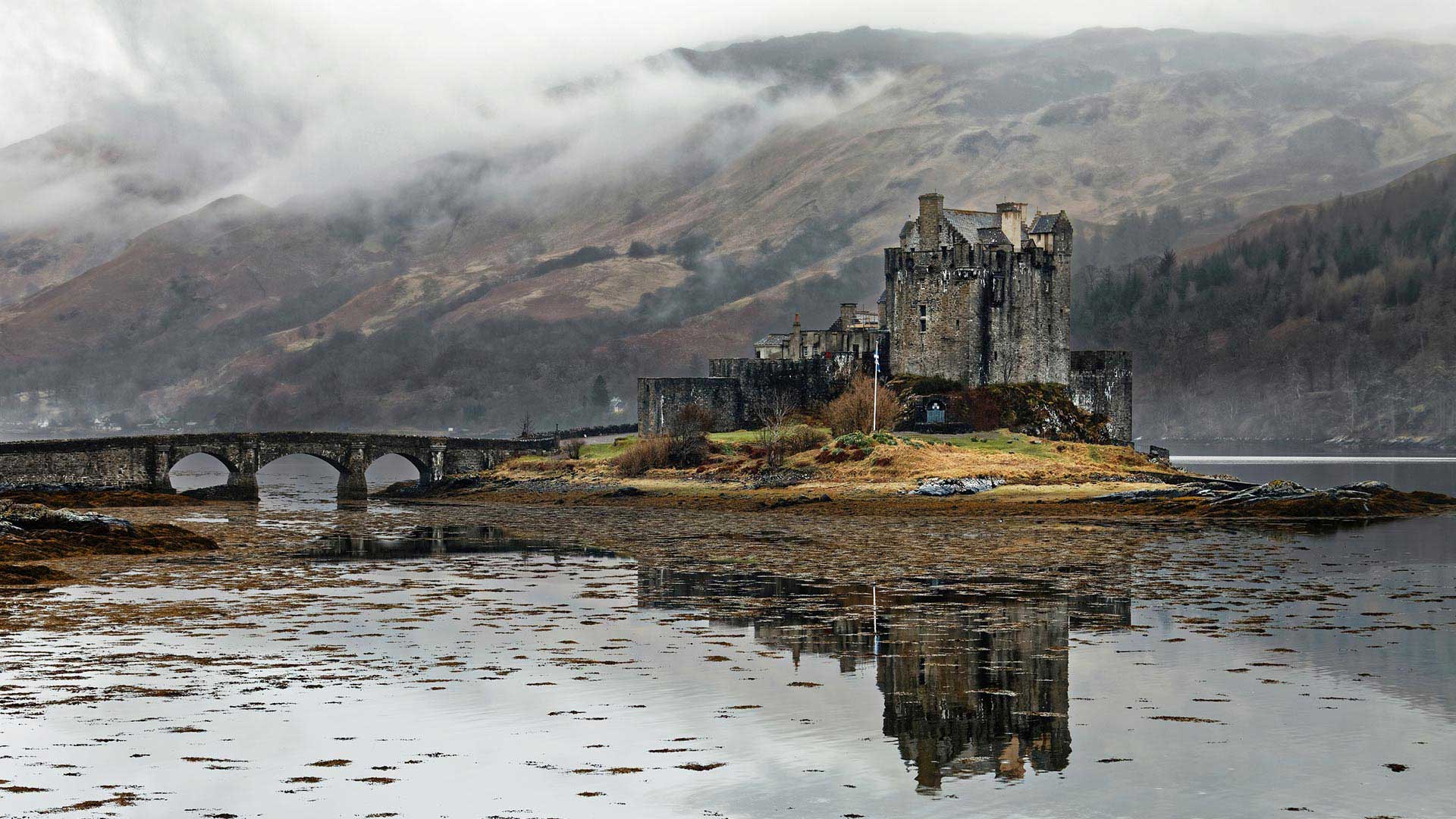 Best time of year to drive Scotland's North Coast 500
The North Coast 500 is the (mostly) coastal road that circles the northernmost part of Scotland's mainland. It has become an increasingly popular destination, with visitors coming to Scotland just to experience it. As it comprises 500 miles, it takes, on average, between 5-8 days to complete it comfortably.
Whether you want to take on the full road, or drive parts of it, we recommend the shoulder months, of April, May and September, for the best experience.
This is because, while in the winter it is possible to make the drive, there are less activities, sights, accommodation, and daylight hours to take advantage of during the low season.
Roads may also be closed due to bad weather, which is more likely during the winter months. If you do plan on coming during this time, make sure to be prepared and have a flexible schedule.
In contrast, the summer brings about the warmer weather, plenty to see and do, and long daylight hours to take advantage of for long driving days. It will of course coincide with the busiest time along the road, especially as the NC500's popularity has soared in the last few years.
The late spring and early autumn should usually involve nice weather, longer daylight hours than the winter, and less crowds than in the summer.
---
---
Best time of year to visit Scotland for whisky lovers
Fans of whisky, or 'water of life' as they call it here, will not be disappointed in Scotland! There are over 100 distilleries dotted around the country, some in the cities, countryside and remote areas. There are five whisky regions, with distinct tastes, including: Speyside, Highlands, Lowlands, Islay, and Campbeltown.
The summer (usually between April and September) would be the best period as most distilleries are open daily. In the winter months, distilleries usually have reduced availability. This includes reduced hours and tours, but also only opening for certain days of the week.
May is the whisky month in Scotland, with World Whisky Day on the 18th May. With the Spirit of Speyside festival taking place the first week of the month, and the Feis Ile – the Islay Whisky Festival – at the end of the month, there are plenty of events to learn more about our whisky production and, of course, sample some of our water of life – uisge beatha.

– Sarah MacLachlan, Scotland Travel Consultant
---
---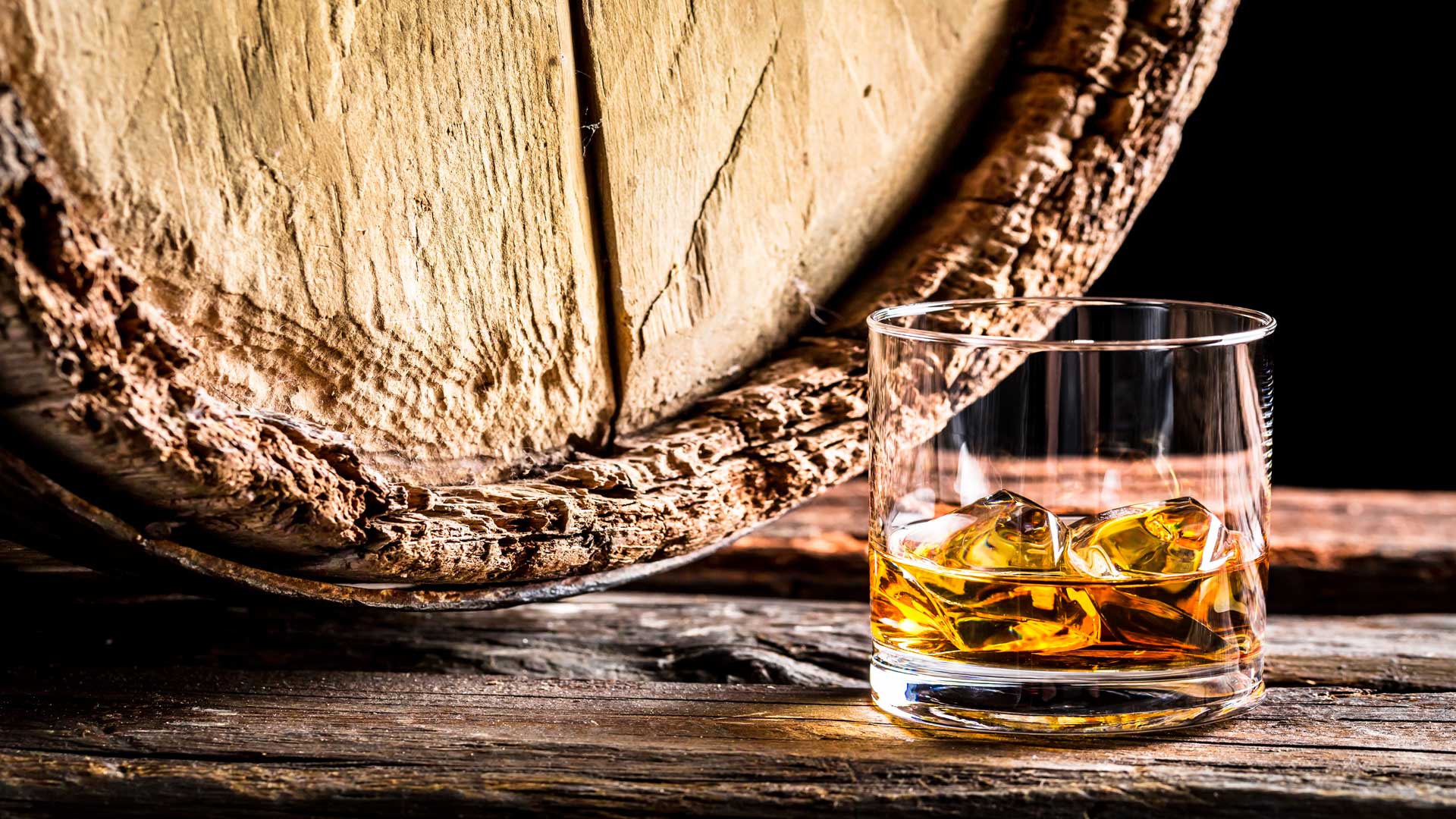 Best time to enjoy northern lights in Scotland
Aurora borealis are one of the most wonderful natural phenomena to witness and while visitors rarely come to Scotland for this, it is possible to see them here.
Scotland has some northern lights activity during the winter months, especially in the northern parts of the country. The sky is often too cloudy to be able to witness them.
However in late autumn and early winter, if the weather is on your side and northern lights activity is high, you may just be able to see them if you're away from light pollution.
We recommend downloading and checking an aurora forecast app, and keeping an eye out especially in the northern isles like Shetland, Orkney, Lewis and Harris.
Best time to visit Scotland for hikers
Hiking in Scotland is a spectacular affair that will truly be worth the physical effort! From smaller walks to full mountain hikes, there is something for everyone and for every level.
The trails are stunning, whether on local hills (like Arthur's Seat in Edinburgh) or the famous 'munros' (mountains over 3,000 feet), including the UK's highest mountain Ben Nevis near Fort William.
The best time to come enjoy hill or mountains walks in Scotland is the April to September period. During these summer and shoulder season months, the trails are more accessible and there is more daylight to take full advantage of them and Scotland's natural beauty.
In the spring, you may find that the tops of the highest mountains are still covered in snow. The weather is also very changeable at this time, especially while going up in altitude. Therefore we recommend bringing warm layers, being careful not to put yourself in danger, and being ready for the different weather conditions.
The summer of course brings the best weather of the year, but this doesn't mean you shouldn't be ready for all seasons in one day (or one hike!). We recommend bringing lighter layers as well as warmer layers to make sure you're safe and comfortable.
In the summer, if the weather is in your favour and ends up sunny and warm, make sure to bring a hat and plenty of water to keep hydrated!
In the autumn, make sure to be ready for slightly cooler temperatures and changing conditions, with more rain and wind. This is a great time to go for hikes or hill walks to witness and enjoy the beautiful autumn foliage.
---
---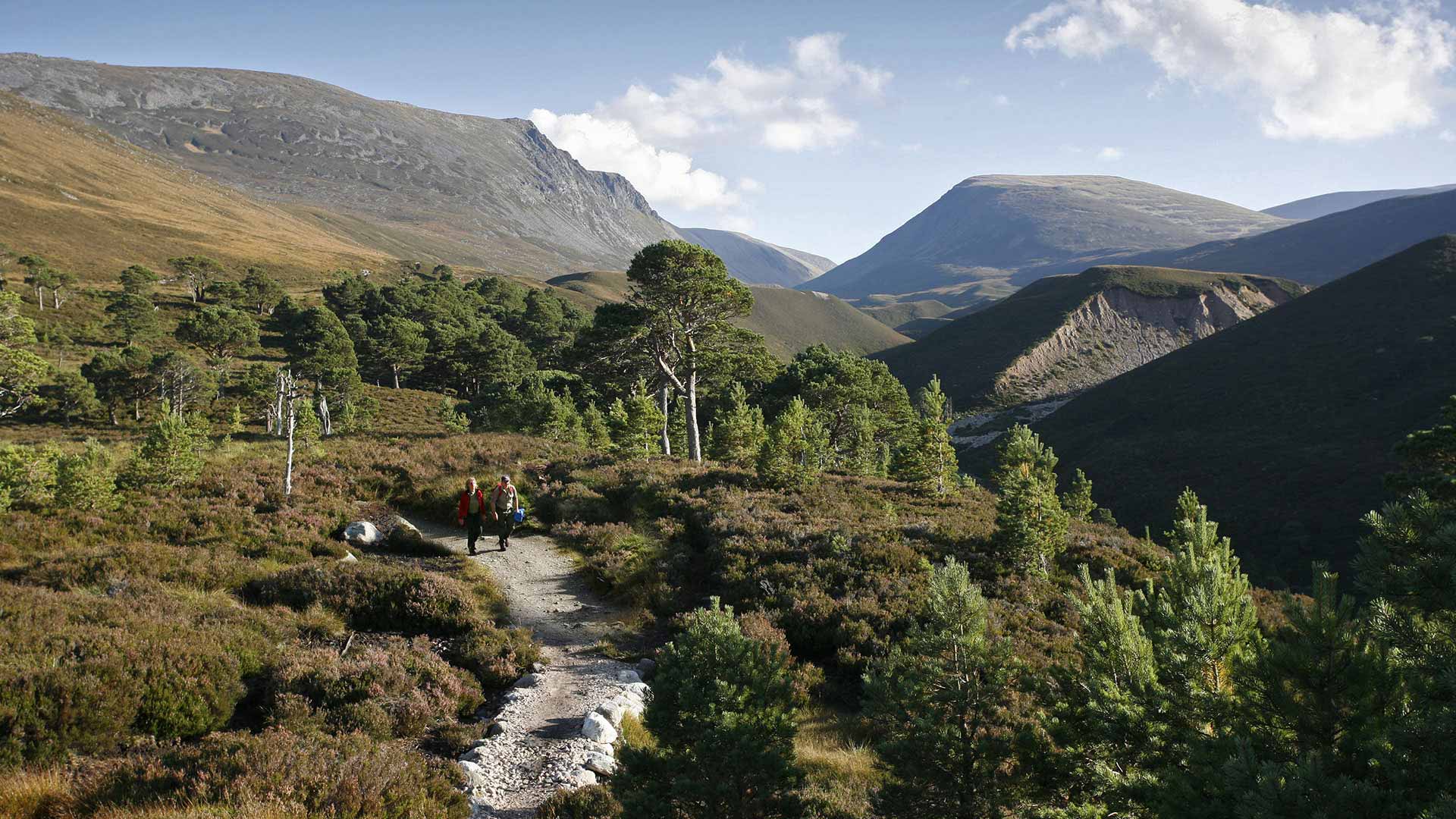 Best time of year for golfers to Scotland
As Scotland is a popular destination for golfers, it's no wonder people flock every year from across the globe for golfing holidays. Or you may want to at least try your hand at a round while you're touring the country.
All year long, in any weather, you can see determined golfers walking from hole to hole, clubs in hand.
Those who aren't bothered by the weather may want to visit during the cold and dark winter months. However, there are limited daylight hours to take advantage of the course, and the weather is cold, wet and windy.
We recommend the autumn or springtime, when the weather is more stable, the days become longer, and the tourists and fellow golfers haven't flocked to the courses yet. You may still need to bring wind and waterproof layers along with you though!
The summer of course brings the best weather conditions for golfing, however, as everyone has this in mind, it means bigger crowds. On some golf courses, the queues to get slots for the day start as early at 5am, especially in St Andrews, famous for being the home of golf.
Best time of year for events and festivals in Scotland
The Scots love a good party and Scotland is a great place to take part in or attend events and festivals. There is a bit of everything for everyone, with festivals and events on all kinds of subject such as film, art, theatre, military, literature, Scottish history and culture.
Hogmanay kicks off the start of the year in style! If you want to experience one of the biggest street parties in Scotland, attend the Edinburgh Hogmanay on New Year's Eve and party until the wee hours of the morning.
If you don't enjoy crowded events, fear not! This is a big event marked all around Scotland, with most towns and cities hosting their own Hogmanay parties.
---
---
In January, many places in Scotland celebrate Burns Night, in honour of national poet Robert Burns. This is marked on the 25th January, although celebrations are held in and around that week depending on the location. Dinners are organised and usually involve whisky and haggis, toasts and ceilidh dancing.
You may already know that August is by far the most event and festival filled month of the year! This is especially true in Edinburgh, which gets artists, tourists and locals flocking to the city centre for the many festivals including:
Throughout the summer, there are also Highland games held in many towns and cities around the country. This is a traditional festival, including highland dancing, pipe bands, and athletic events such as the caber toss and hammer throw.
The world's largest are at the Cowal Highland Gathering held in Dunoon on the west coast at the end of August every year.
In October and November, the autumnal woodlands around Pitlochry are home to the Enchanted Forest, a light and sound show that attracts plenty of visitors.
On the 30th November every year, Scotland celebrates its national day, St Andrew's Day, named after the patron saint of Scotland. You can find dinners, dances and events held in his honour all around the country.
What is the best time to visit Ireland and Scotland?
For a true Celtic adventure, you may want to combine a tour of Ireland and Scotland in one incredible trip. Imagine spending time visiting the castles and rugged hills of Scotland before exploring the coastal beauty of Ireland.
You could visit ancient castles, listen to live traditional music, and taste the local whisky (or whiskey). All while learning about what connects both countries.
The best time for a joint adventure is between the spring and autumn seasons. While there are many benefits to visiting in winter, you'll find a more in-depth and complete experience during the summer.
For example, in Scotland some ferries don't run during the winter. If you want to discover more of the isles, the shoulder and peak months are ideal for this. In both countries, you'll want to walk through the countryside, visit popular castles and experience the white sand beaches.
In summer, you're more likely to experience better weather for all these activities.
---
---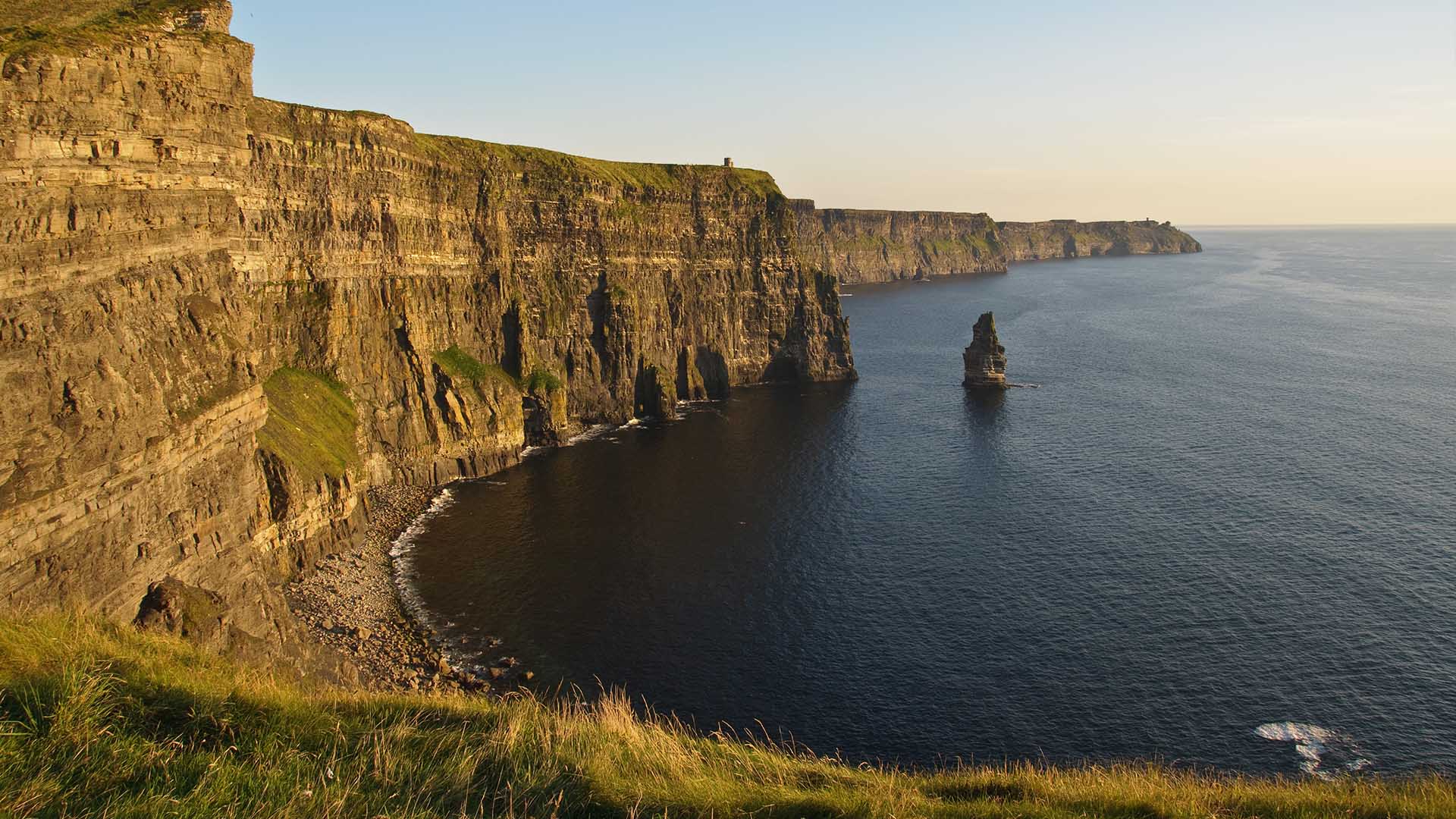 ---
In conclusion, there is no bad time or best time to visit Scotland. It all depends on what you want to take from your trip to this beautiful country. We hope you found this guide helpful to plan your upcoming tour.
If you're ready to make your dream trip a reality, browse our itineraries or contact our travel consultants. Our Scotland team is based in Edinburgh and will use their insider knowledge to help you craft the best tour, tailored to your interests.