For many Scots, Christmas is one of the year's biggest events. It's a time for gathering with friends and family to enjoy the festivities and take part in local traditions.
Visit Scotland in the run-up to Christmas, and you'll see the country decked out in its festive finest. Soak up the magic of Christmastime while marvelling at enchanting Scottish backdrops, like the historic city of Edinburgh or the dramatic Highlands.
No matter where you are in Scotland, you'll see twinkling lights and beautifully trimmed Christmas trees. Read on to discover how the locals celebrate Christmas. And, find out where to go to enjoy the best of the season's festivities.
---
---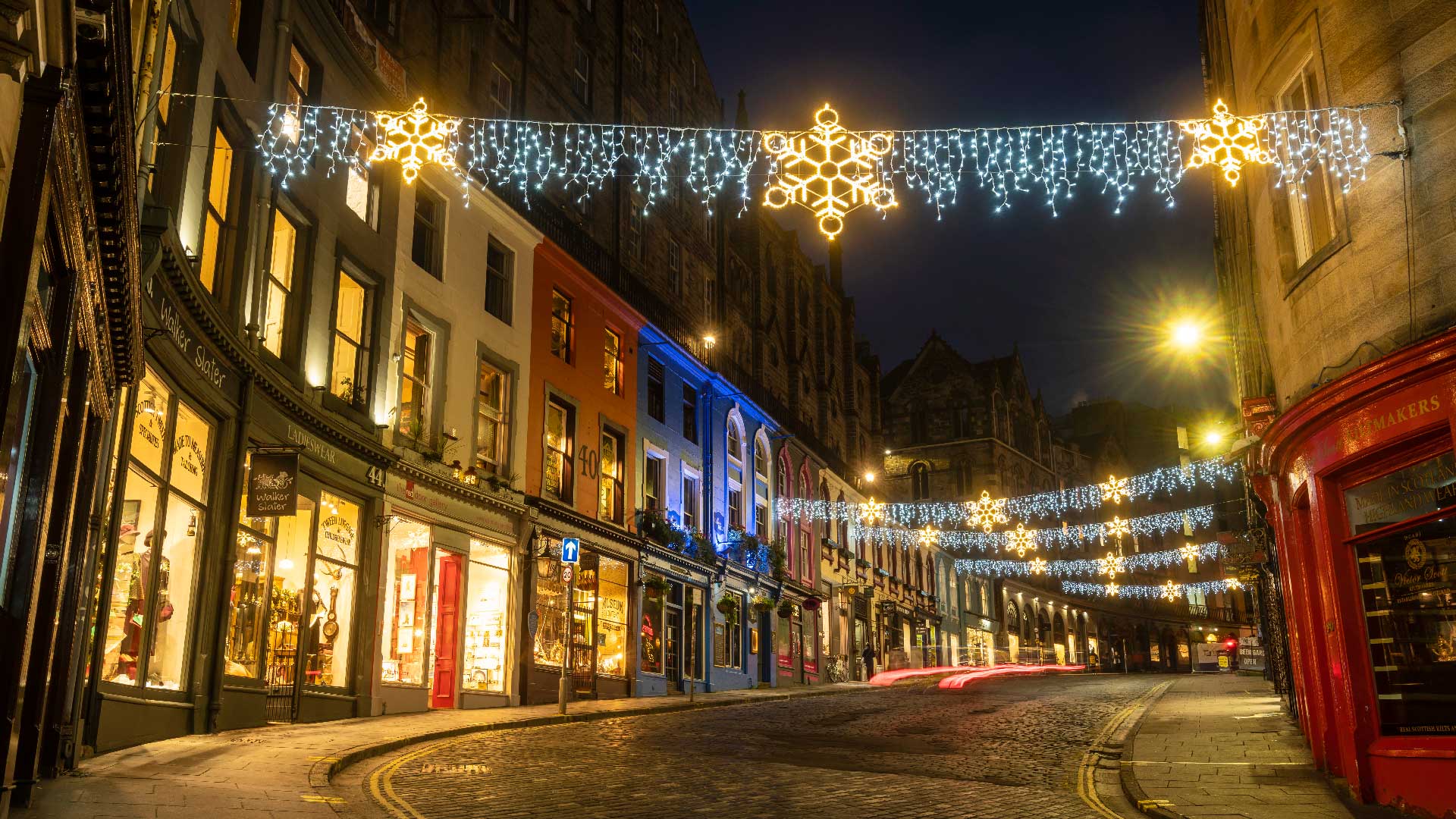 Scottish Christmas traditions
Along with the rest of the UK, you'll notice that Scotland's Christmas traditions are rooted in Christianity and Viking culture.
That said, over the years Christmas has become more secular in Scotland, much like its Northern European neighbours. Nowadays, you'll find the focus tends to be less religious and more about simply savouring time spent with loved ones.
While most families will have their own take on the classic traditions, many will take part in these popular ones:
Sharing a traditional Christmas Day meal with family and friends
Exchanging gifts and cards with loved ones
Decorating a Christmas tree (some Scots will even pick out a real tree)
Encouraging kids to send their gift wish lists to Santa Claus
Children leaving snacks out for Father Christmas and his reindeer on Christmas Eve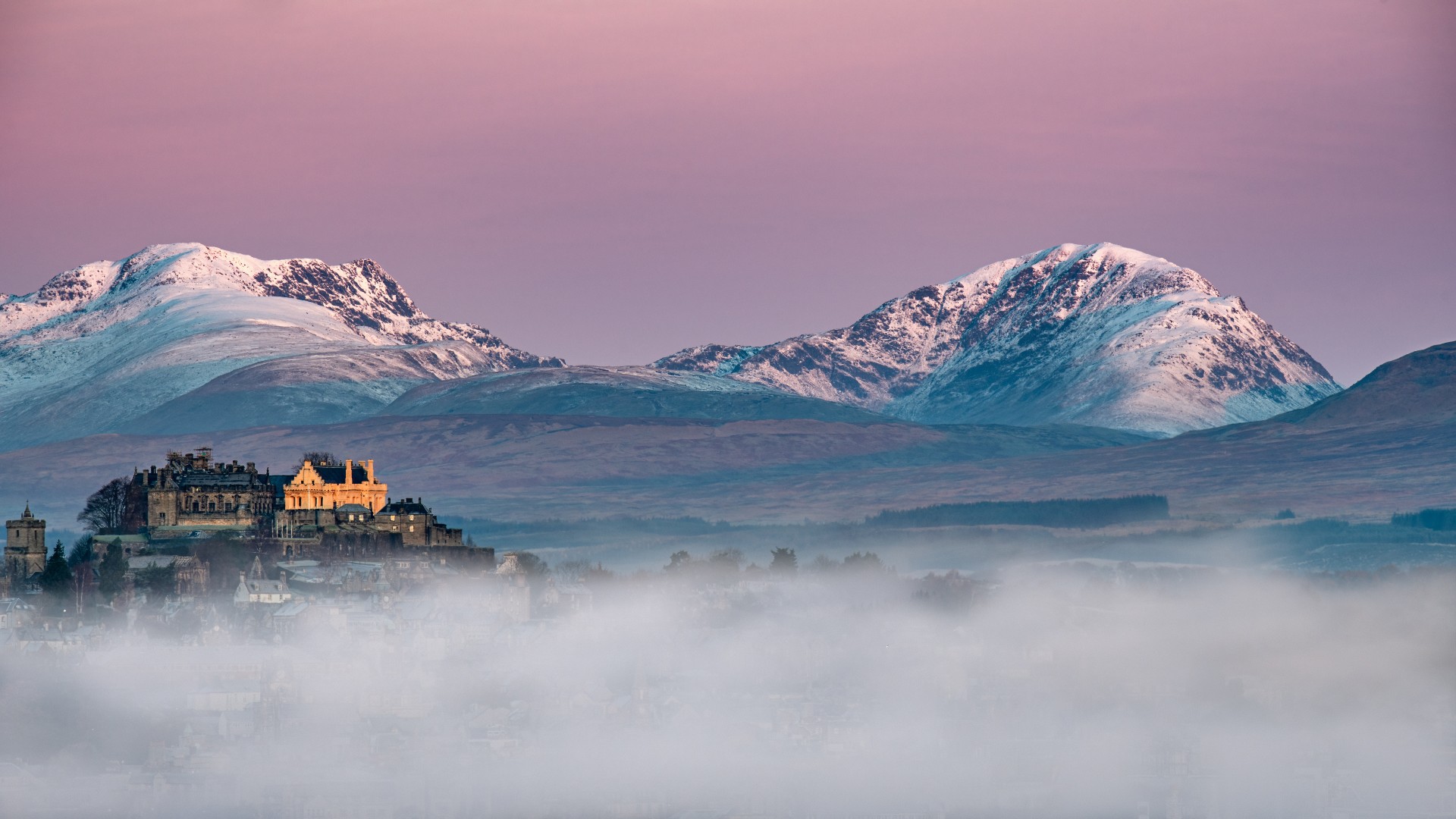 Old Christmas traditions in Scotland
If you spend Christmas in Scotland, many of the traditions you'll experience are actually relatively modern. That said, tales of the old customs have survived, and a few people even carry them on today.
For instance, the practice of burning a hardwood "yule log", came from the Vikings. It's said that those who sit around this fire will have good luck and prosperity in the year to come. Who wouldn't want to be a part of that?
Meanwhile, to get rid of any discord between family or neighbours, burning a twig from a rowan tree is thought to help. All the better for starting the New Year off afresh.
---
---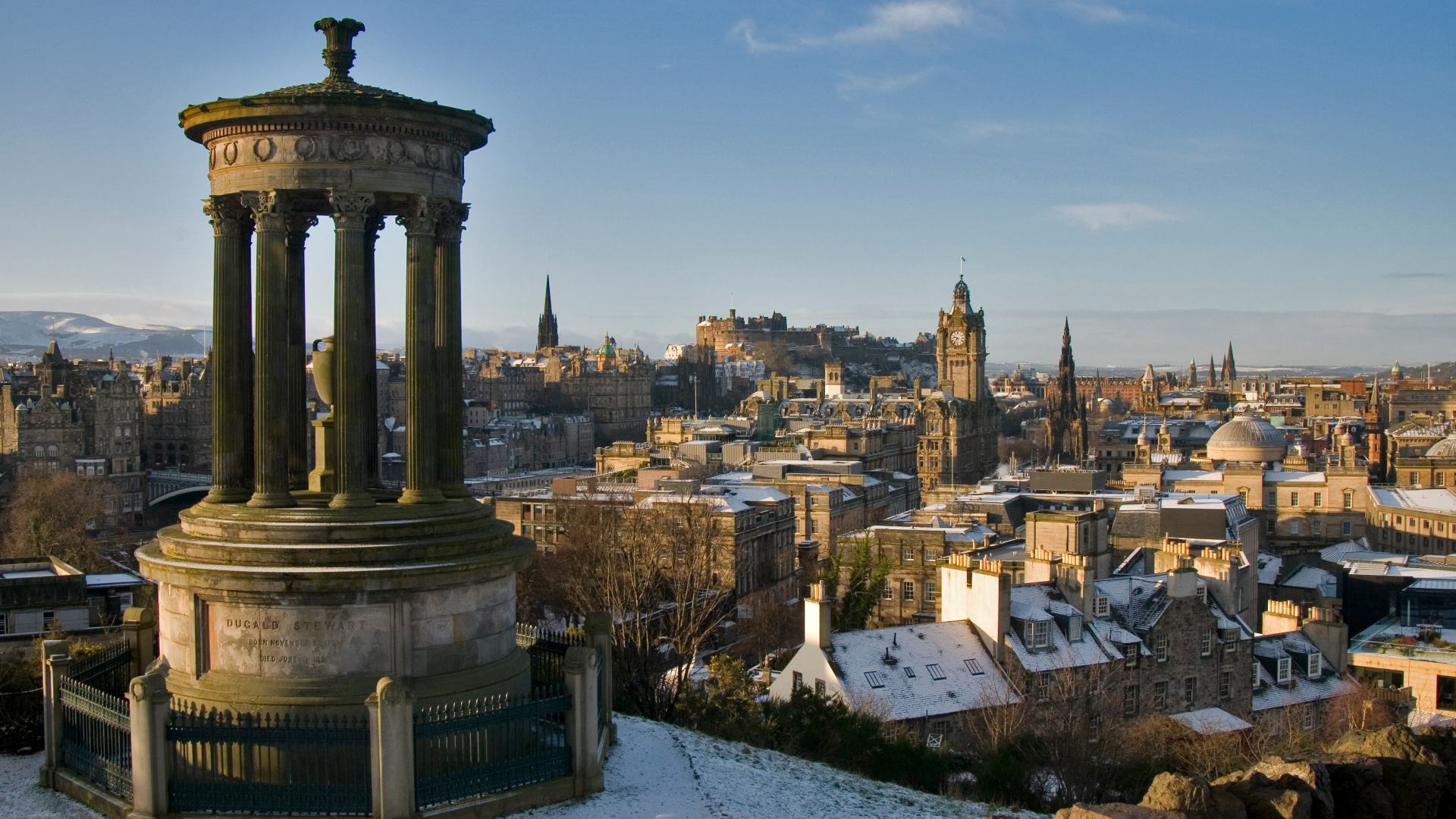 The days of Christmas
In Scotland, the main festive celebrations fall on Christmas Day itself – 25 December. But Christmas Eve and Boxing Day have their own customs too. Scroll down to find out more about what each of these days has in store.
Christmas Eve
By Christmas Eve, most of the preparations will be complete for the big day tomorrow. So heading to a nearby Christmas market is a great way for visitors and locals alike to enjoy the festive atmosphere.
You'll find the country's largest Christmas market in Edinburgh. The best way to take it all in? Strolling around with a cup of mulled wine or hot chocolate in hand.
There's something for the whole family here. Think thrilling fairground rides, stalls serving tasty local food, and stands where you can pick up souvenirs and Christmas decorations.
Attending a midnight church service with carol singing is another traditional thing to do on Christmas Eve.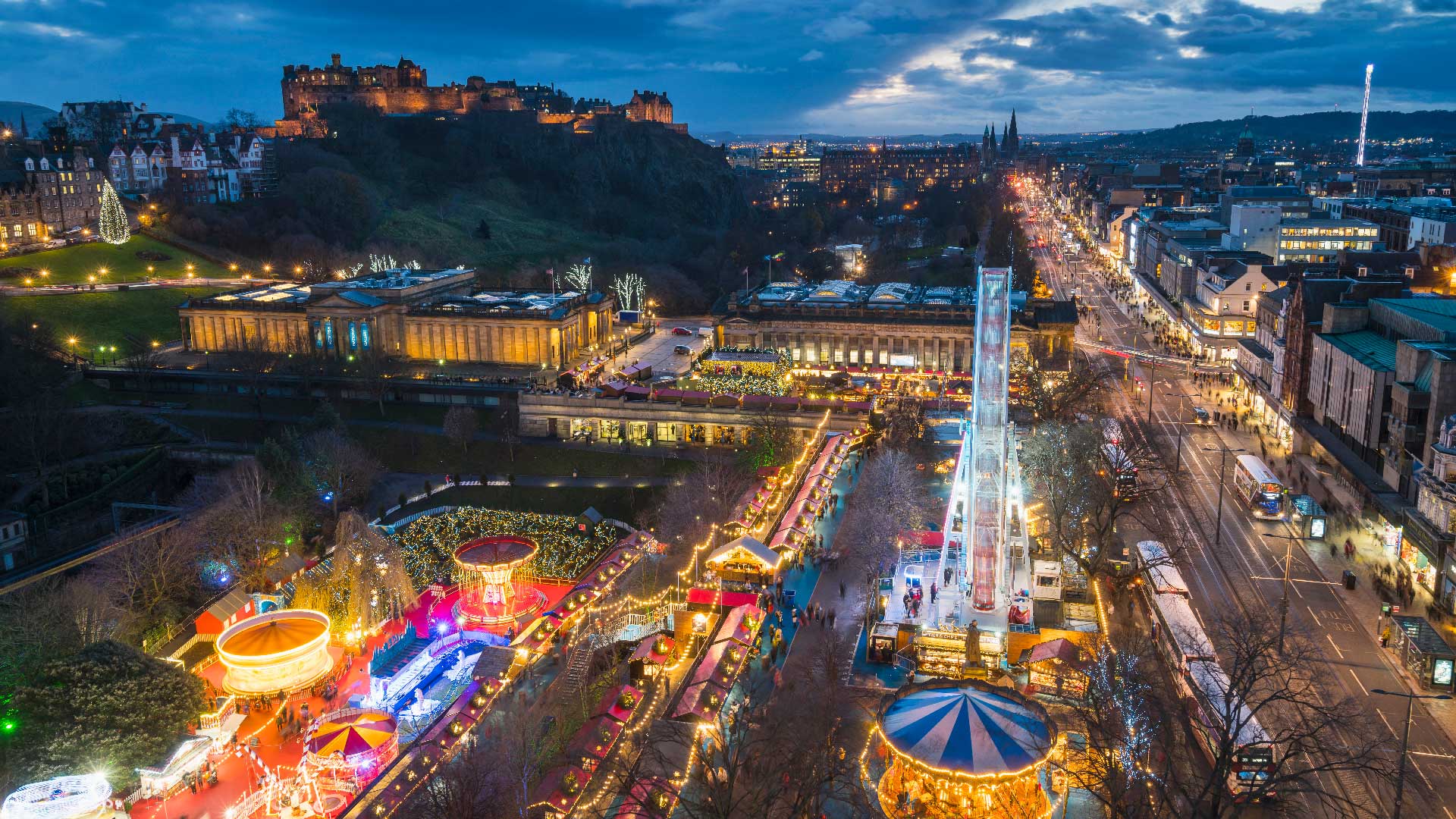 Christmas Day
On Christmas Day families and friends come together to celebrate by exchanging gifts and sharing a festive meal. And although plenty will meet in the home of a loved one, you'll see that dining out is also popular.
Either before or after their Christmas meal, some Scots like to take a walk and enjoy their wintry surroundings. Why not take part in this wholesome festive tradition if you plan to visit Scotland at Christmas?
Then after the meal, many will simply get comfortable and enjoy a low-key evening. Gathering around the Christmas tree to chat, play games, and watch TV together are common ways to relax.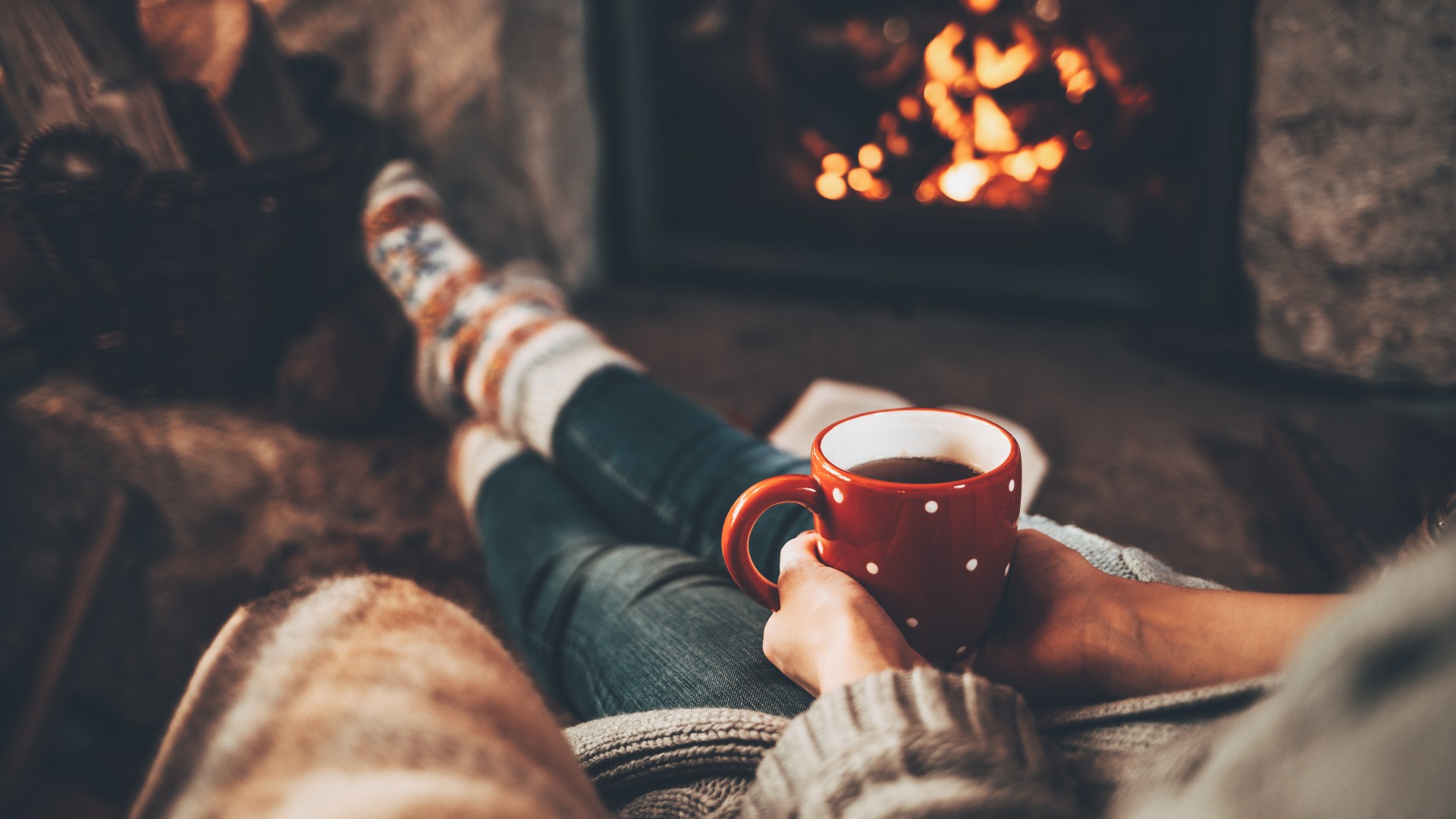 Boxing Day
In Scotland, the day after Christmas is usually dedicated to unwinding. Many Scots will be off work today as Christmas and Boxing Day are public holidays. We recommend you follow suit on your trip and enjoy a relaxed day with your travel companions.
That said, restaurants and shops are open, so you'll be able to dine out and buy souvenirs. You might even find that shopping is a popular choice today, as some locals will head out to take advantage of the seasonal sales.
Meanwhile, others prefer to relax in front of the TV or catch up with friends they didn't see the day before. And a few will go on a neighbourhood stroll or even venture to the countryside to blow the cobwebs away.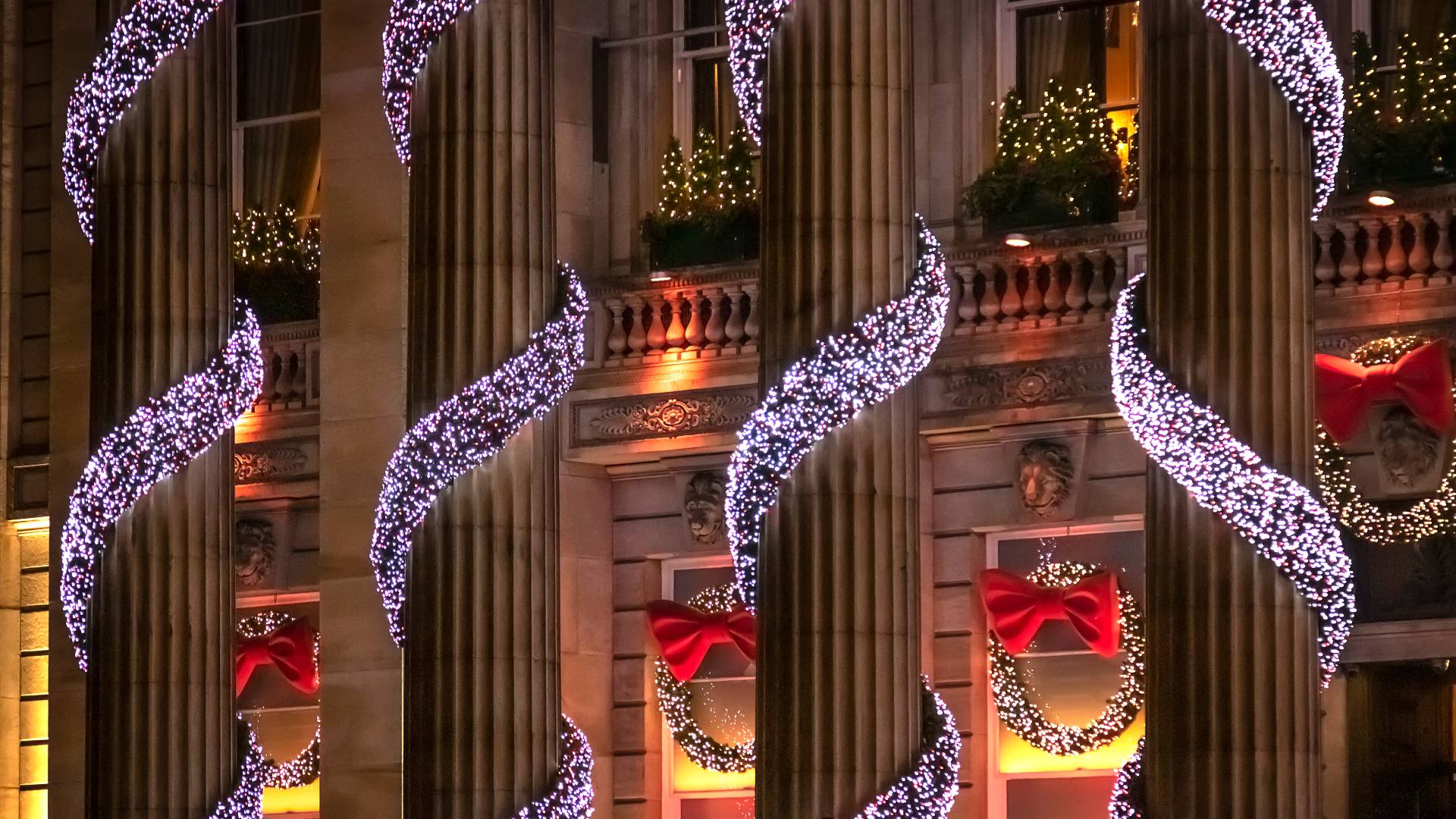 ---
---
Scottish Christmas food
Christmas dinner in Scotland is similar to what you'll find in the rest of the UK, or in Canada and the USA. So while there aren't many uniquely Scottish festive dishes, these are some typical things you might see on the menu.
Soup, smoked salmon, pâté and haggis are common starters. For the main course, roast turkey tends to be the most popular dish. But you might also be able to choose from options such as glazed ham, roast beef or goose.
Then let's not forget the all-important festive sides! In Scotland, you can add trimmings like cranberry sauce, roasted or mashed potatoes, "pigs in blankets" (small sausages wrapped in strips of bacon), and roasted vegetables.
Meanwhile, if you're a vegan or vegetarian, you might love a nut roast or mushroom wellington.
Following your main meal will be dessert or a cheeseboard with local cheese, crackers and chutney. You'll normally have a few sweet treats to choose from. But perhaps the most traditional dessert at this time of year is Christmas pudding drenched in brandy sauce. Delicious!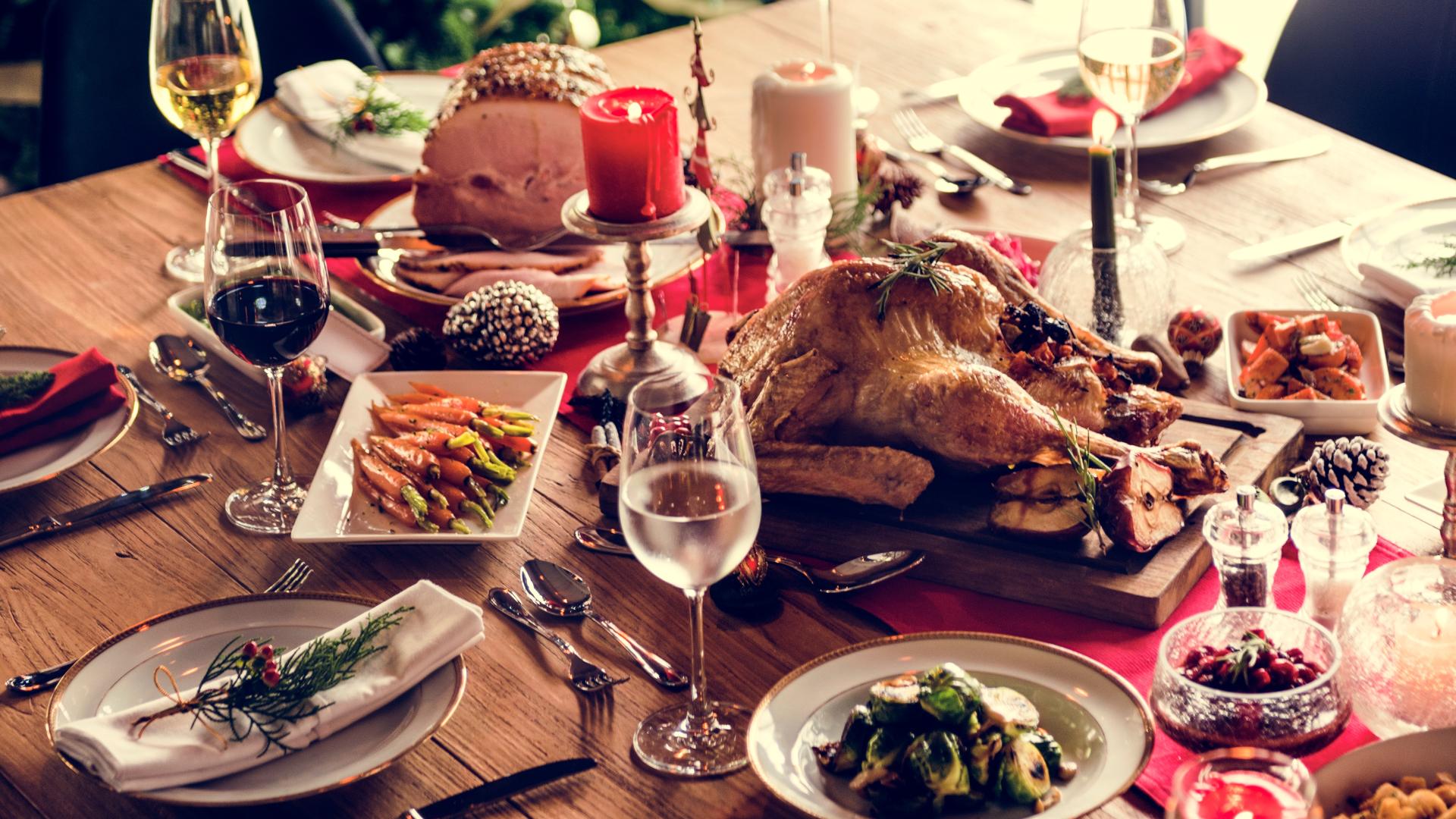 ---
---
New Year's Eve in Scotland
While Christmas is important to the Scots, you'll find it's actually Hogmanay (or New Year's Eve) that snags the title of the year's biggest party here.
This is partly down to Christmas celebrations being banned in Scotland for around 400 years, from the mid-16th century. And all because the country's rulers at the time viewed the festivities surrounding the Holy family as too "Papist".
The rules were so strict that locals weren't even allowed to bake seasonal yule bread. Despite this, small gatherings would often take place behind closed doors.
These restrictions meant that New Year's Eve became the social event of the season for locals.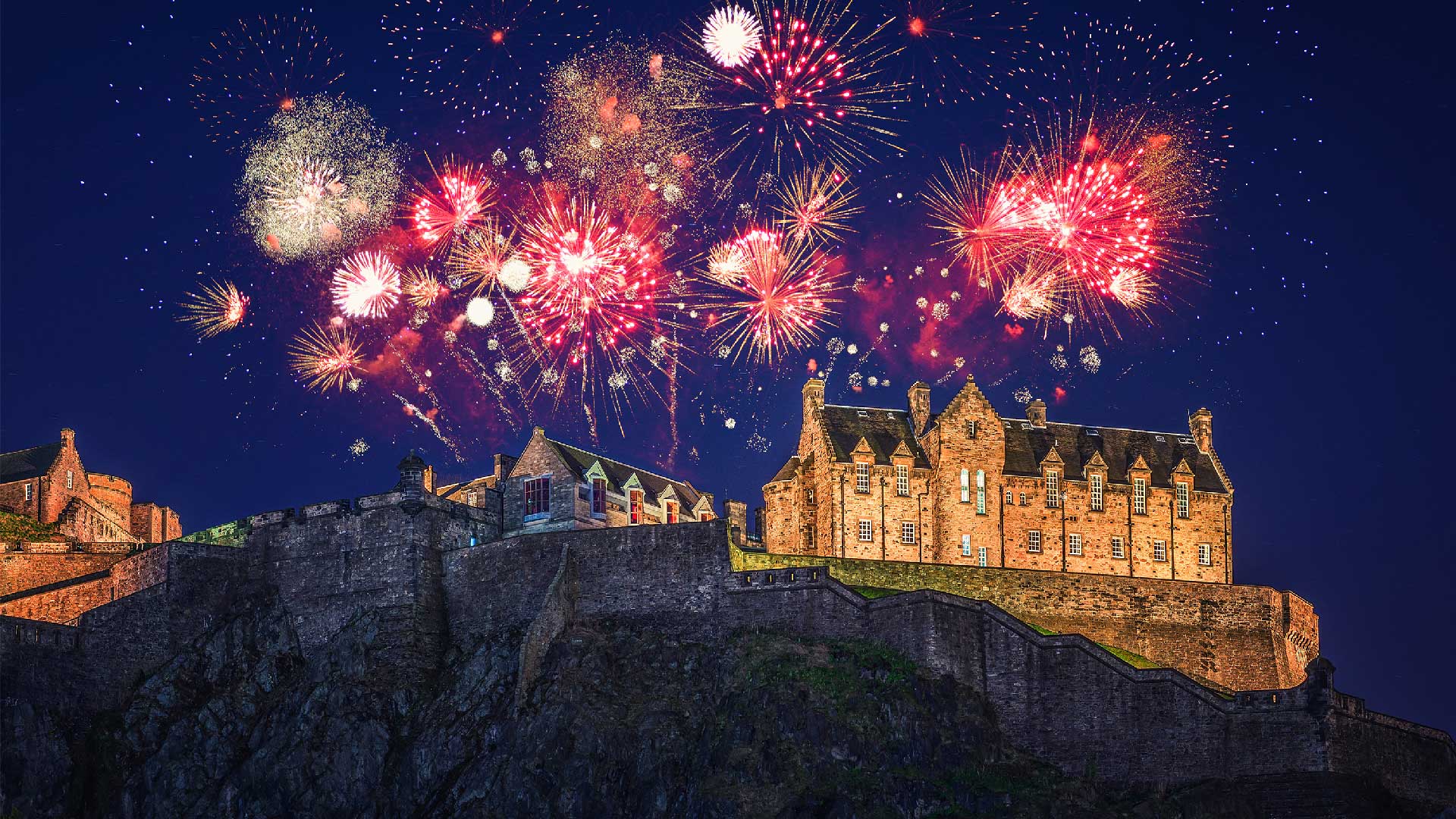 Look closely though and you'll find that Hogmanay can trace its origins even further back than the 16th century, to Pagan and Viking times. The firework displays and torchlit processions you'll see nowadays are rooted in the old festivals of light, which would mark the winter solstice.
Scottish Hogmanay traditions you could experience during your visit include:
Watching the country's largest fireworks display over Edinburgh Castle.
Attending a festival of light or following a torchlight procession.
Dancing at a "ceilidh", while the band plays Scottish country music.
Toasting the start of the New Year by clinking glasses and kissing your loved ones.
Singing the poem Auld Lang Syne, written in the old language of Scots.
"First-footing", the custom of visiting friends after midnight on Hogmanay with gifts of food, such as black bun (spiced fruit cake).
---
---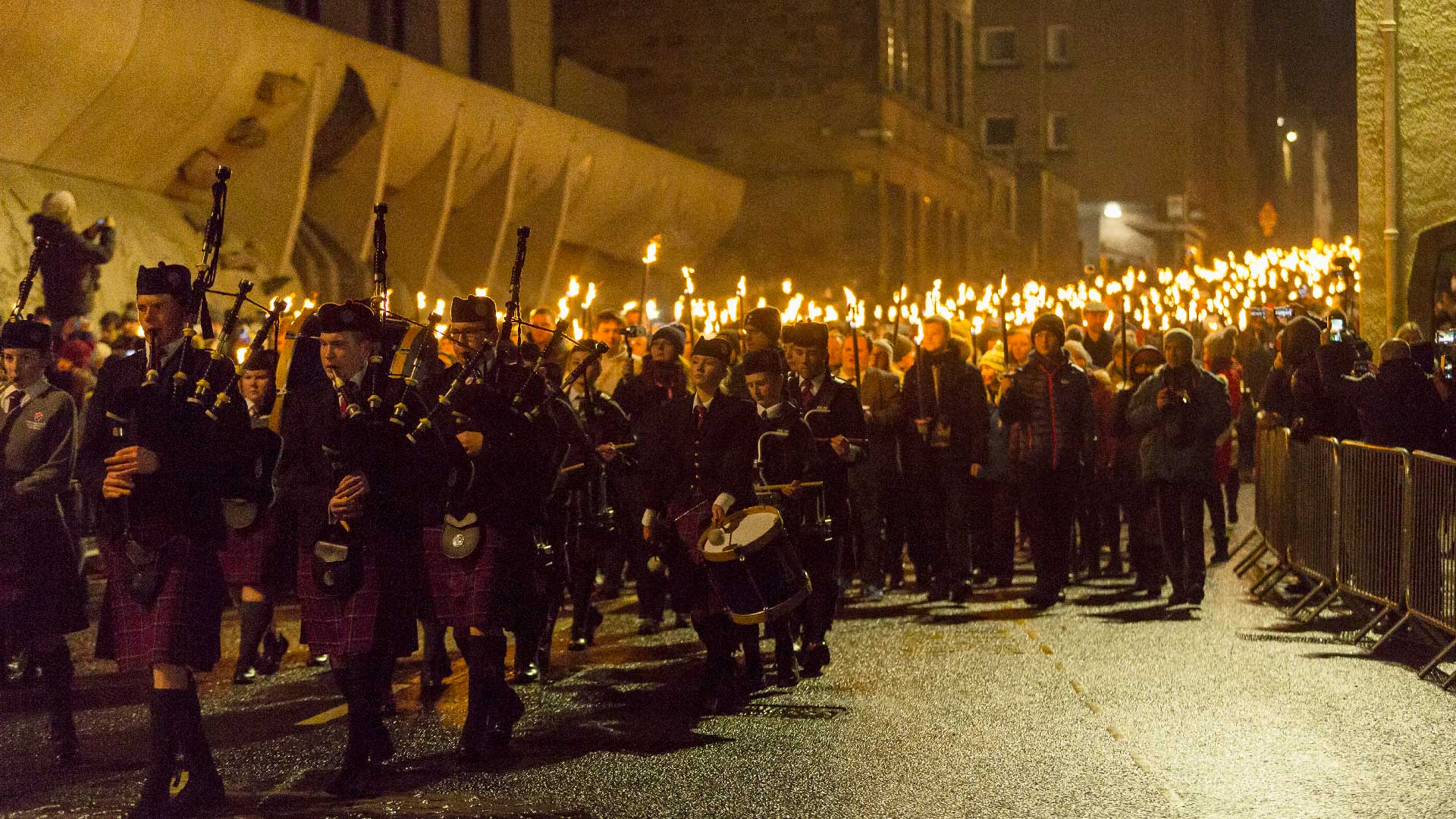 5 Bonus things to do in Scotland over winter
Christmas and New Year celebrations aside, there are plenty of other things to do in Scotland in winter. Although you can enjoy a few of these activities year-round, they all make for a memorable addition to your winter getaway.
Spend time in Scotland over the winter months and you could:
Head to the Cairngorms National Park to visit Scotland's only reindeer centre.
Tour some local whisky distilleries, and learn about how this iconic drink is made.
Explore the region of Fife, home to beaches, pretty coastal villages, and the university town of St Andrews.
Uncover filming locations for Outlander and see places that inspired the Harry Potter novels.
Take a road trip through the Scottish Highlands, camera in hand, ready to capture your stunning surroundings.
---
---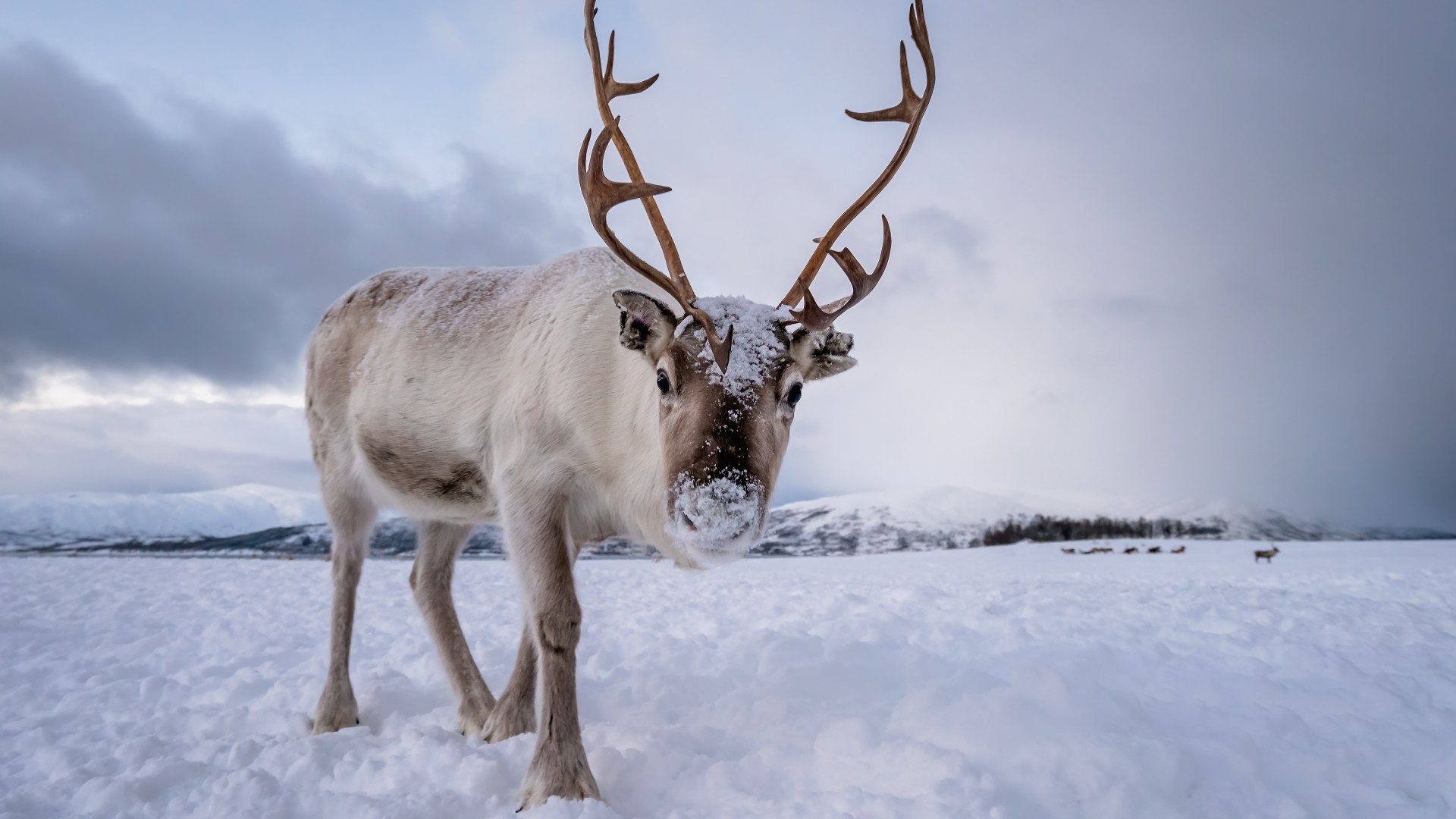 How you can experience Scotland at Christmastime
A festive multi-day tour in Scotland is one of the best ways that you can enjoy the local celebrations. So why not gather your nearest and dearest and head to Edinburgh for an unforgettable Christmas or New Year?
In December, Edinburgh's Christmas markets are bustling and its streets sparkle in the glow of countless festive lights. Plus, there's plenty to do at this time of year, as the city hosts a variety of Christmas events.
Travel with Nordic Visitor and your tour package will include accommodation in Edinburgh, a selection of handpicked activities and guided excursions.
So as well as immersing yourself in the city's magical atmosphere, you'll also get to see iconic castles and the beautiful Scottish Highlands on an expert-led day trip.
Get in touch with us to start planning your festive break in Scotland. You'll have a dedicated travel consultant to customise your trip and arrange everything for you.