Christmas is an enchanting time of year. This is especially true in Europe, thanks to the hundreds of markets that spring up every winter. The air smells like sweet cinnamon, twinkling lights appear on lamp posts, and the anticipation for Christmas starts to build.
During winter, you can stroll the frosty, cobbled streets and browse the stalls with a mug of hot chocolate in hand. That's not the only thing that'll warm you up – the joyful atmosphere at European Christmas markets will keep you cosy, too.
With so many countries hosting festive fairs, it's not easy to choose where to go. Let this round-up of the 15 best Christmas markets in Europe inspire your next escape.
---
---
1. Rovaniemi, Finland
Celebrate the festive season in Rovaniemi, a snowy oasis and a Christmas lover's dream. Located in Finnish Lapland, Rovaniemi is known as the official home of "the man in red".
Stop by the world-famous Santa Claus Village to browse the enticing shops and traditional eateries. Then, post your Christmas present wish list at Santa Claus' Main Post Office before meeting the man himself.
The Christmas markets here are sure to delight your senses. You'll gaze at strings of twinkling lights, taste sweet gingerbread cookies and maybe even hear the sound of jingle bells. Find handcrafted gifts for loved ones as you peruse the colourful market stalls.
You could also take to the powder-laden Arctic landscape on a snowmobile, a reindeer-led sleigh, or a sled pulled by a pack of excitable huskies. Exploring the icy forests, you'll quickly see why Rovaniemi is a hub of festive activity.
---
---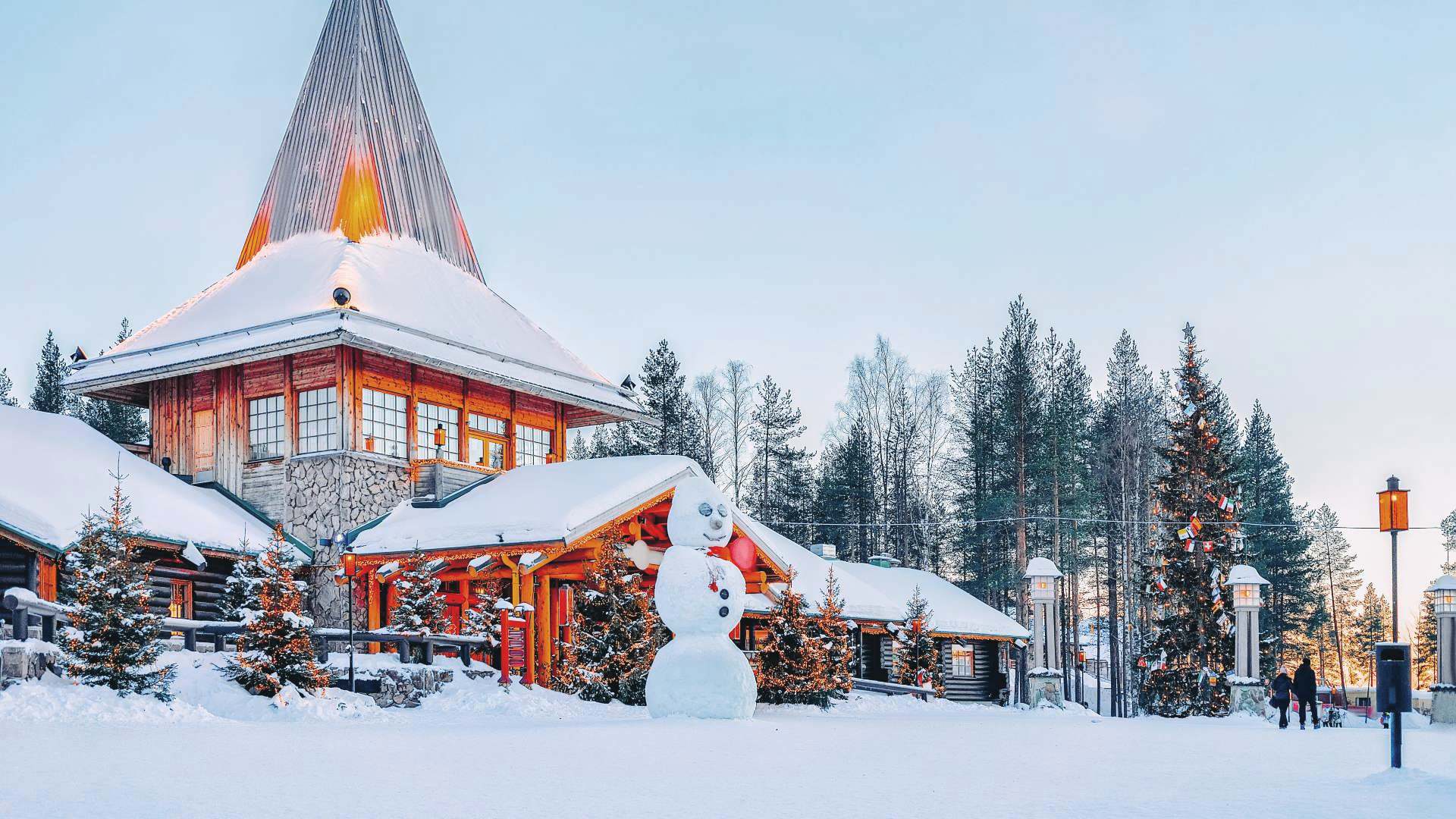 2. Copenhagen, Denmark
In the heart of Denmark's capital, Copenhagen, you'll find the enchanting Tivoli Gardens. Come mid-November, it's made even more magical by the winter market. The gardens are filled with at least 1,000 Christmas trees, all dressed in glimmering lights and over 70,000 baubles.
Here, you can explore the quaint stalls offering handmade crafts, knitwear and fresh, flaky pastries. You can also enjoy thrilling rides and playful pantomime performances.
Another classic festive market in the city is at King's New Square. You can feel the history here, with striking buildings lining the courtyard, like The Royal Danish Theatre and Charlottenborg Palace.
---
---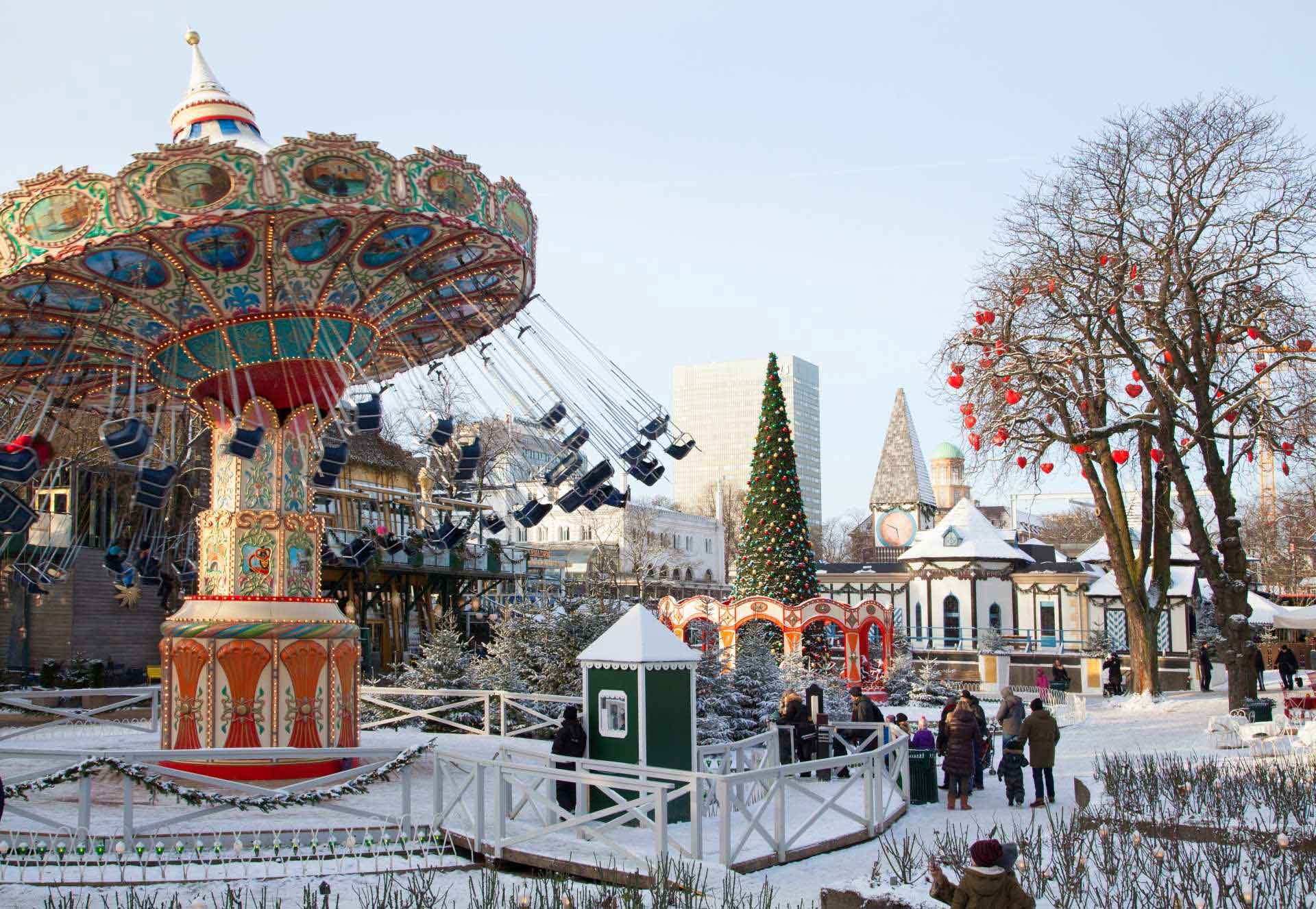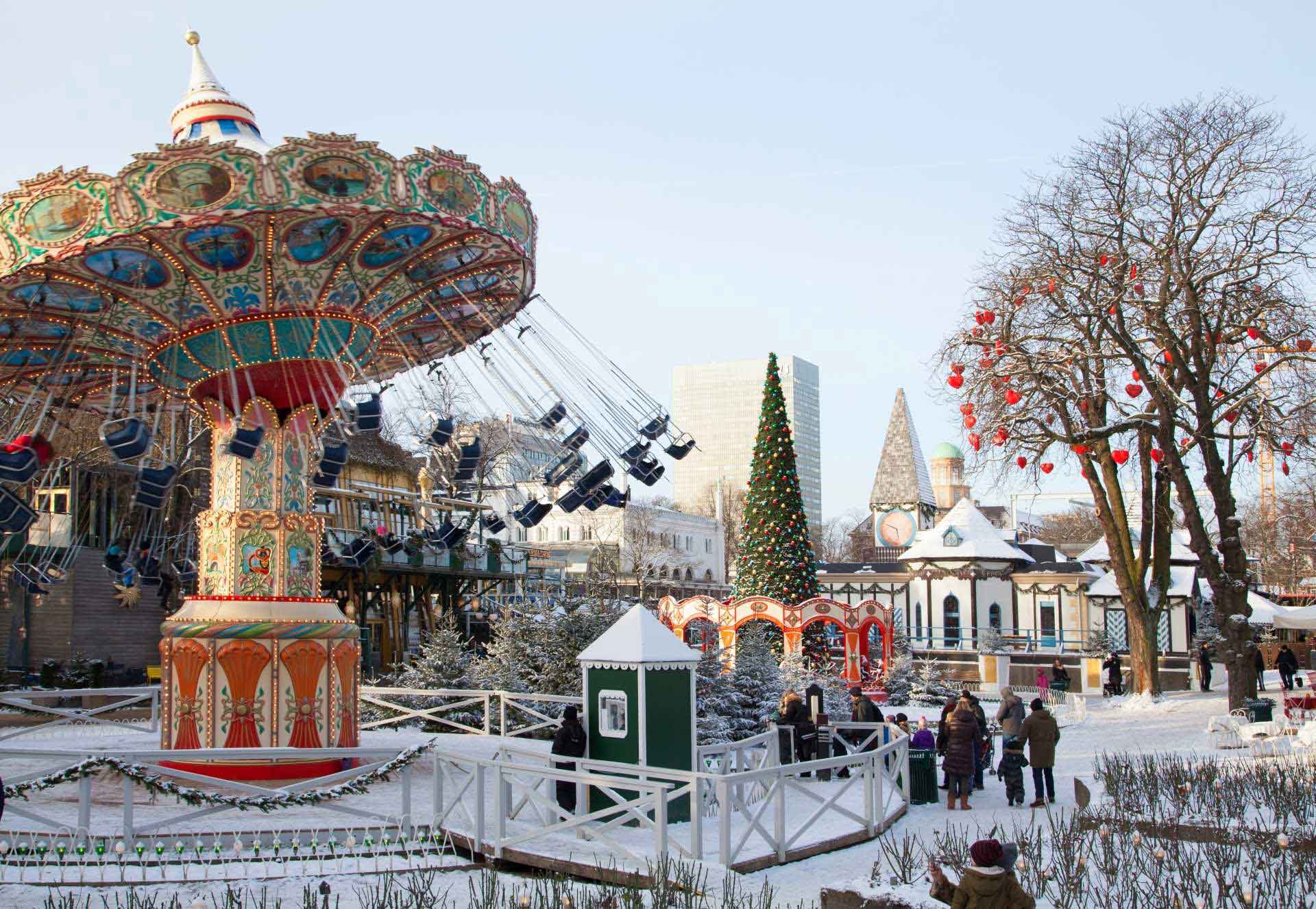 3. Stockholm, Sweden
Visit Stockholm's Old Town ("Gamla Stan"), an area full of colourful 13th-century buildings, cosy cafés, and chic boutiques. The Christmas market here – Stortorgets Julmarknad – first opened in 1837, making it the oldest in Sweden. Wander around the streets with the smell of mulled wine ("glögg") in the air.
Transport yourself back in time at the Skansen open-air museum. Experience a historic Christmas celebration in the traditional houses and farmsteads. You might even see the long-established Lucia processions, where girls dress in white and sing carols by candlelight.
If you have time, you could also head to Sweden's largest Christmas market at Taxinge-Näsby Castle. It's just an hour's drive from Stockholm. Browse over 100 street shops offering their finest hand-carved wooden toys, ornaments, and crafts.
---
---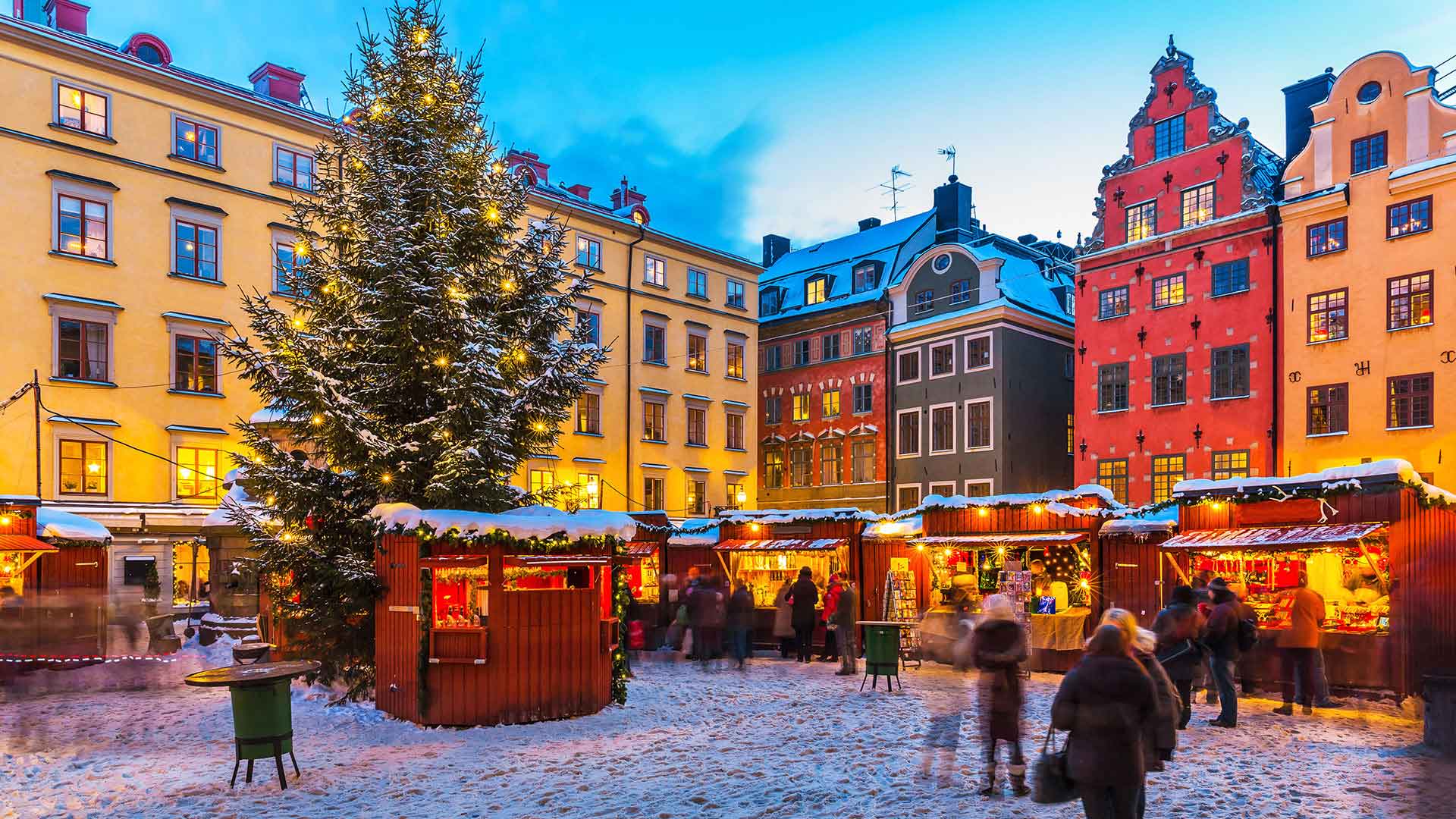 4. Edinburgh, Scotland
The festive market in Edinburgh – Scotland's capital – is brimming with charming wooden stalls and fun activities that will keep you entertained. With Edinburgh Castle as the dramatic backdrop, you'll feel like you're walking into a scene from a postcard.
You'll stroll through Princes Street Gardens, blooming with flowers in the summer and autumn. But in winter, the area is transformed into a Christmas village. There's everything you can imagine here, including ice rinks, a Ferris wheel, roller coasters and a Santa Land.
Of course, you might also want to try Scottish delicacies, such as deep-fried balls of haggis ("haggis bon bons") and buttery shortbread.
To get a feel for the Scottish countryside, drive 30 minutes south of the city centre to Dalkeith Palace. The grounds come to life in bursts of dazzling light displays called the "Spectacle of Light".
Visit Edinburgh at New Year's to join the biggest street party in Scotland. The Edinburgh Hogmanay festival takes place over the days leading up to New Year and on 31 January itself. Expect spirited ceilidh dancing, live music performances and a show-stopping fireworks display.
---
---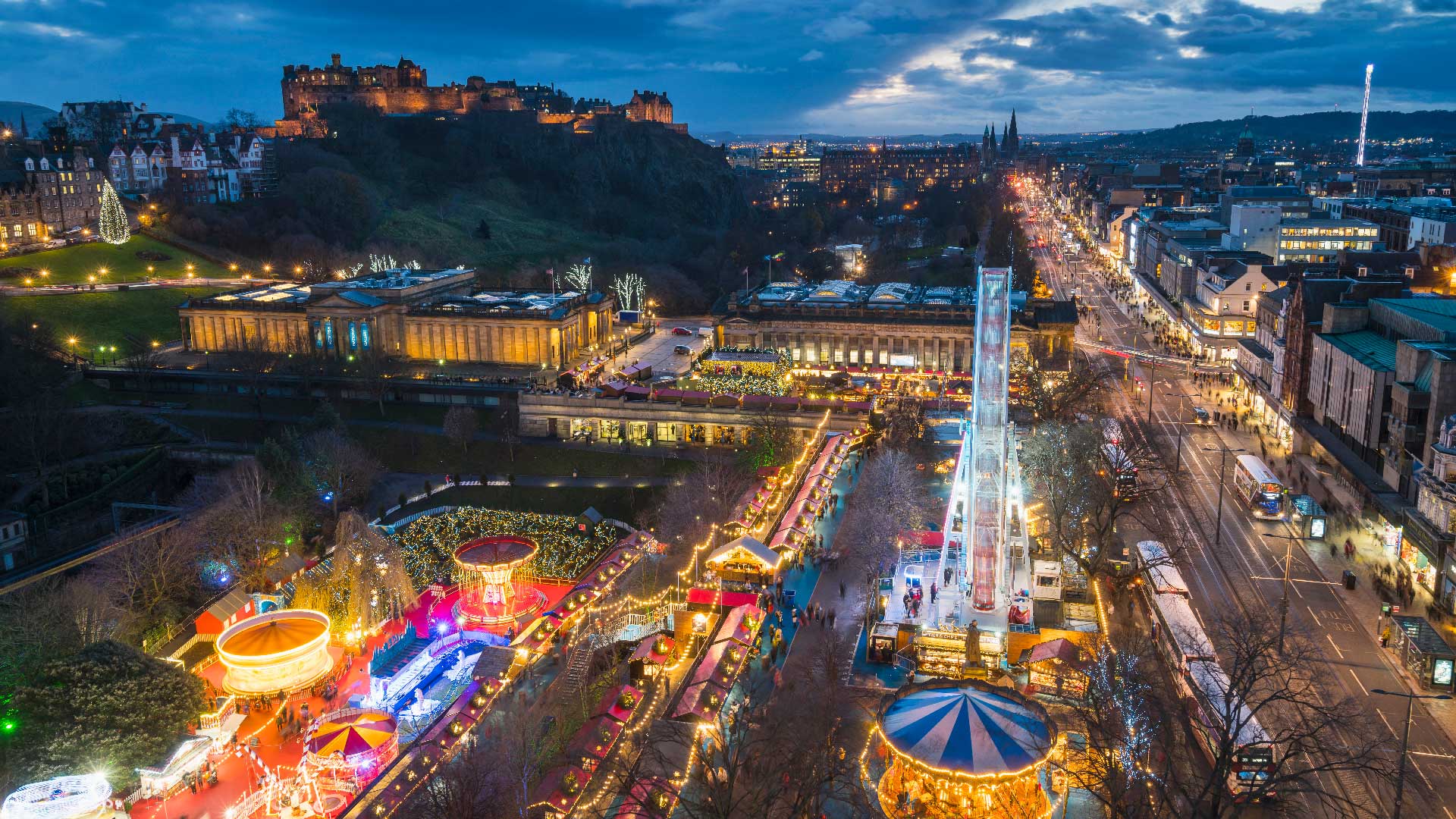 5. Reykjavík, Iceland
For a captivating winter adventure, visit Iceland. Imagine marvelling at epic glaciers, seeing frozen waterfalls and relaxing in hot springs. Then, end your day by visiting one of the many Christmas markets in Reykjavík, the Icelandic capital.
Venture downtown to the Christmas Village in Hafnarfjörður for live music, handmade crafts and local sweet treats. As well as Santa Claus, you might also glimpse one of Iceland's 13 Yule Lads.
According to local legend, these elf-like characters are actually descended from trolls. In the run-up to Christmas, they come down from the mountains and give gifts to well-behaved children.
Get ready to experience Icelandic Christmas traditions at the Árbær Open Air Museum. You can try your hand at wood whittling, baking local food, and making your own candles.
If you're lucky, you'll see the northern lights dancing across the night sky as you browse the festive market stalls.
---
---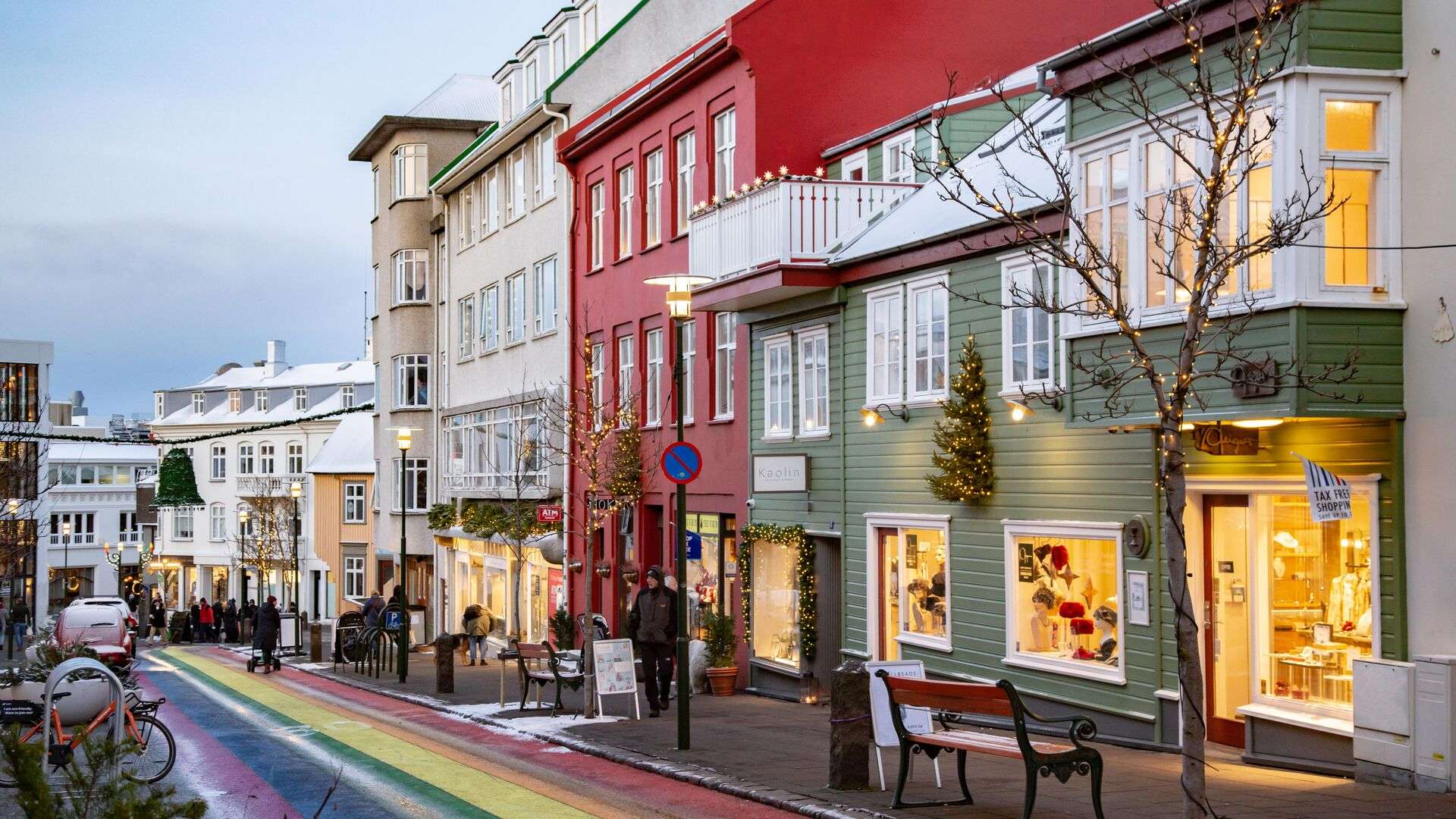 6. Salzburg, Austria
One of the most iconic markets in Salzburg is the Christkindlmarkt, located in the historic Old Town. What sets Salzburg's Christmas markets apart is the city's musical heritage as the birthplace of Mozart.
As you wander through the medieval town, you'll hear classic carols being performed live by local choirs. The music, echoing through the cobblestone streets, makes the atmosphere even more special.
You can find beautifully crafted Mozartkugeln, chocolate-covered marzipan treats, and other music-themed gifts. Plus, you'll be spoiled for choice with freshly baked pastries, spiced mulled wine, and hearty Austrian dishes.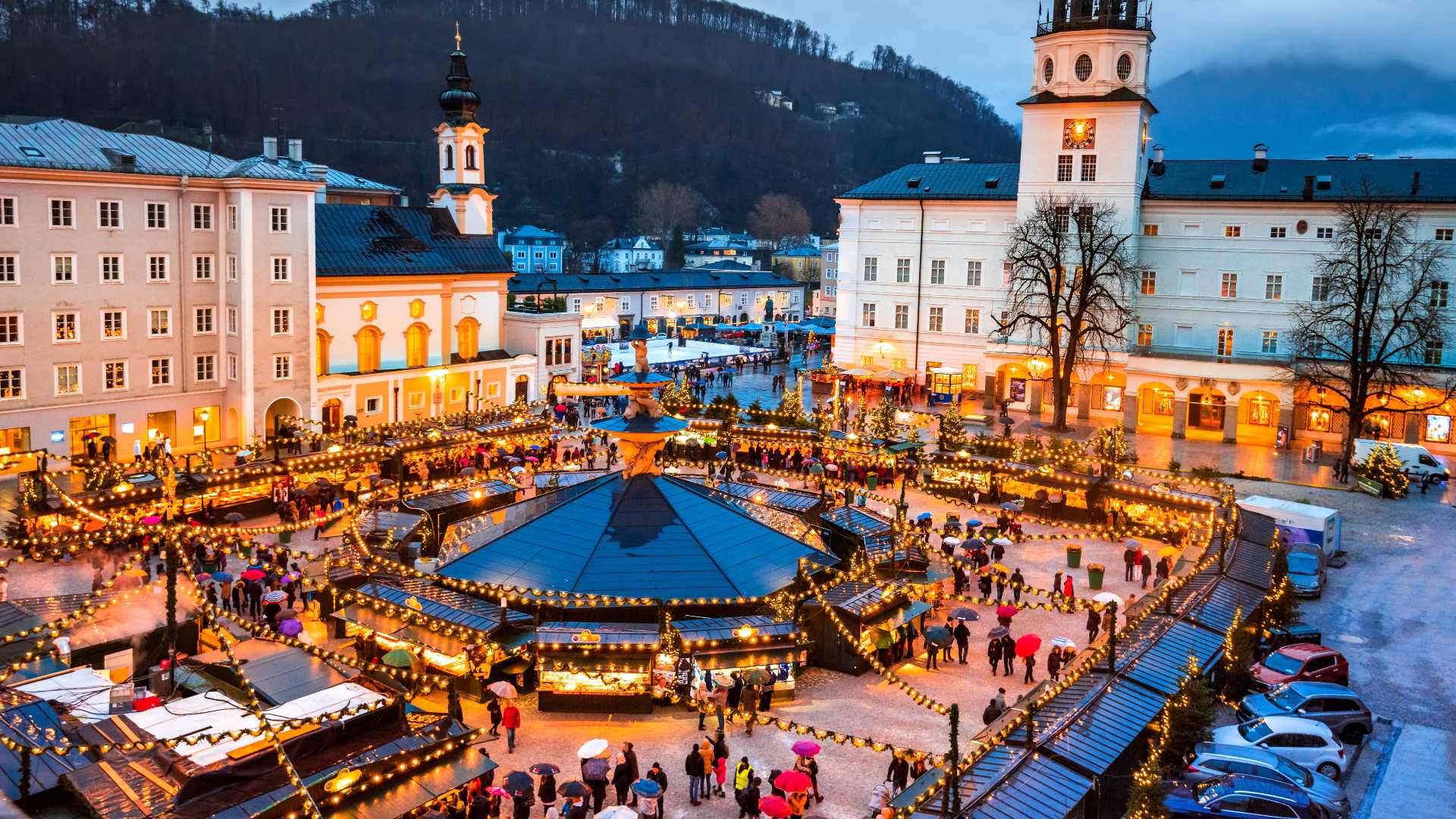 7. Helsinki, Finland
Although not the most well-known in Europe, the Helsinki Christmas Market is definitely worth visiting. Held in Senate Square, inviting huts take over the area, and the celebrations begin.
The average winter temperature in Helsinki is around -0°C (32°F). Luckily, there are heated seating areas where you can comfortably indulge in tasty Finnish treats. Try local cuisine, like slow-baked ham ("kinkku"), warming casseroles or plum-filled pastries.
---
---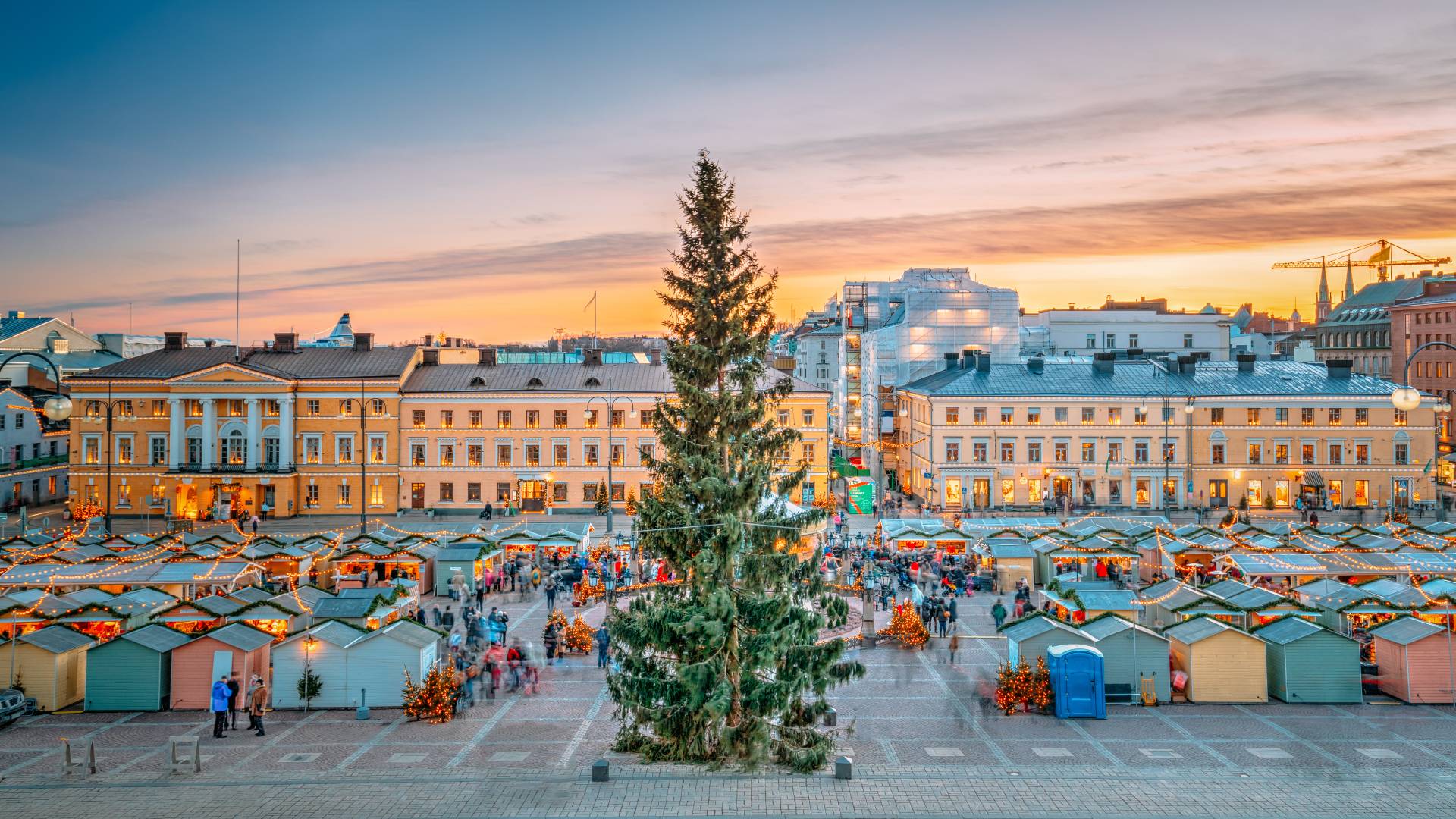 8. Munich, Germany
When you visit Munich's Christmas markets, you're stepping into a jolly dream that radiates warmth, tradition, and Bavarian hospitality. Munich's Marienplatz Christkindlmarkt, situated in the heart of the city, is a stunning sight.
The New Town Hall forms a backdrop to the market, with its intricate architecture lit with glowing lights. The towering, sparkling tree at the centre creates a picture-perfect setting for a festive photo with your loved ones.
You could also indulge in German classics like sizzling sausages, warm gingerbread, and spiced currywurst.
Beyond the visual and culinary delights, it's the joyful spirit the locals and visitors create here that make Munich's Christmas markets unforgettable. You'll certainly feel the excitable buzz in the air.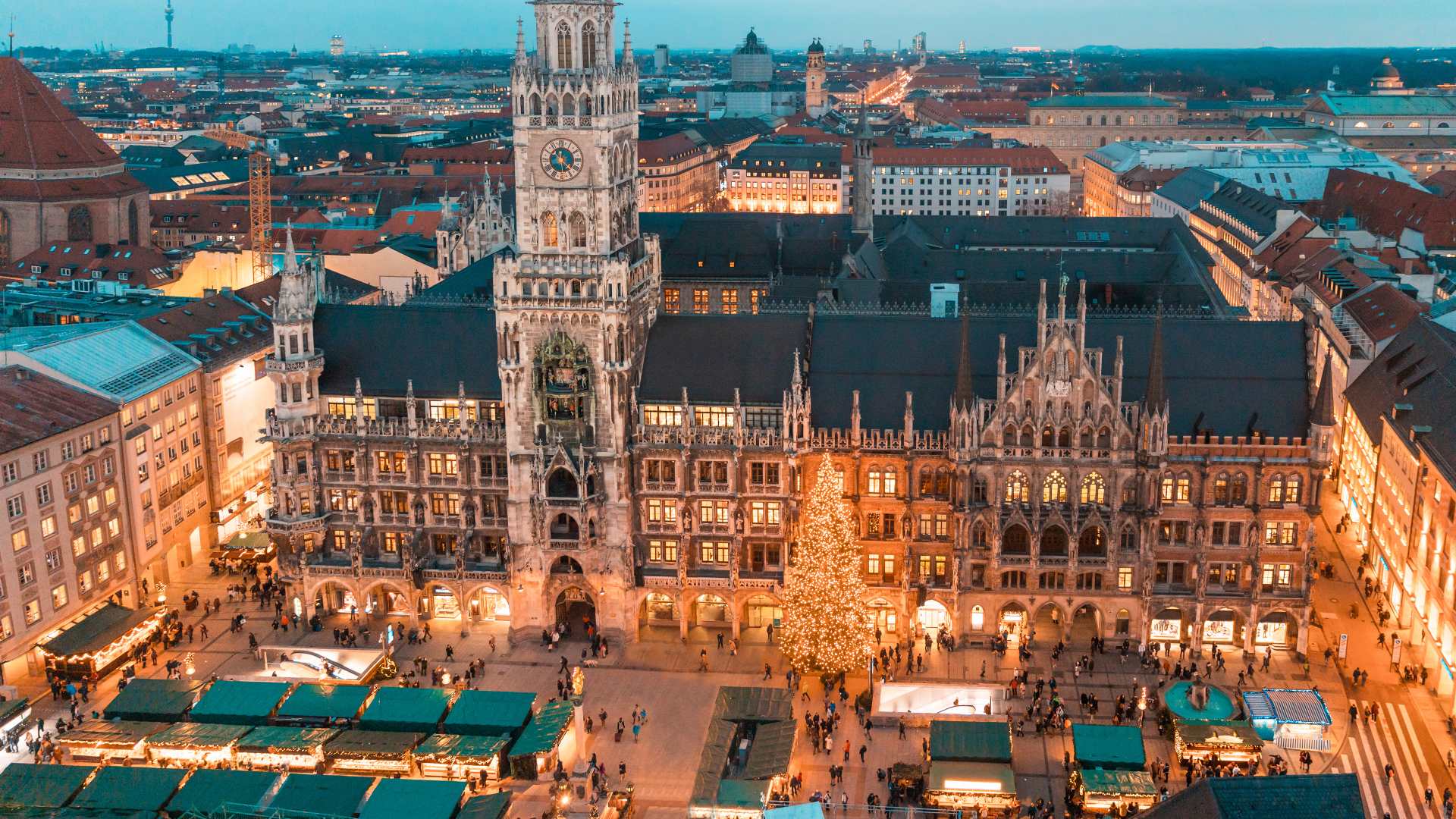 9. Tallinn, Estonia
Step into a fairy tale as you enter Tallinn's medieval Old Town after it's transformed into a winter wonderland.
Festive traditions here date back to 1441 when the first public Christmas tree was put up in the Town Hall Square. You'll notice this continues today, and the tree is still the centre point for the surrounding market stalls.
Feast on small, fluffy pancakes and plates heaped high with warm, seasoned potatoes. The mix of food served here reflects the rich history Estonia shares with nearby nations like Sweden and Poland. Pick a few favourites, and you'll get a real taste of European Christmas culture.
What's more, Tallinn is a lesser-known gem among travellers. So you might find the market is quieter than other festive fairs.
---
---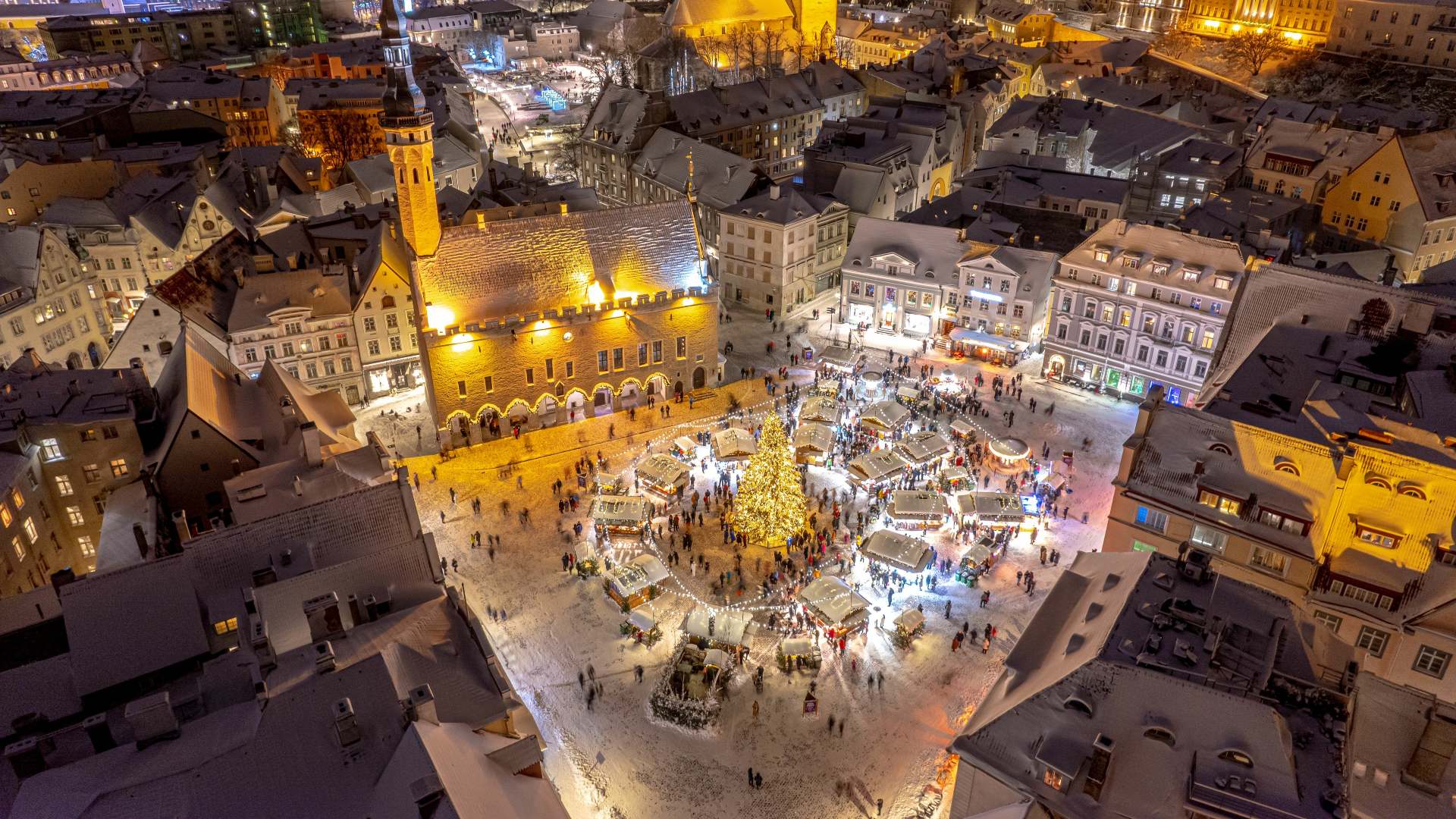 10. Basel, Switzerland
Come Christmastime, the city of Basel hosts two stand-out markets within a 5-minute walk of each other. You'll find one in Barfüsserplatz and the other in Münsterplatz. Why not visit both for double the holiday fun?
Barfüsserplatz is Switzerland's oldest Christmas market.The fair is set in the well-preserved Old Town and is deeply rooted in Swiss tradition. Over 100 pine trees line the streets, leading you to the market's festive hub.
Münsterplatz market is located beneath a 900-year-old cathedral, Basler Münster. You can tuck into a hot-filled crêpe while gazing out over the Rhine River.
These are just the highlights! Switzerland has many other festive markets that will tempt you with authentic cheese fondue and velvety hot chocolate.
---
---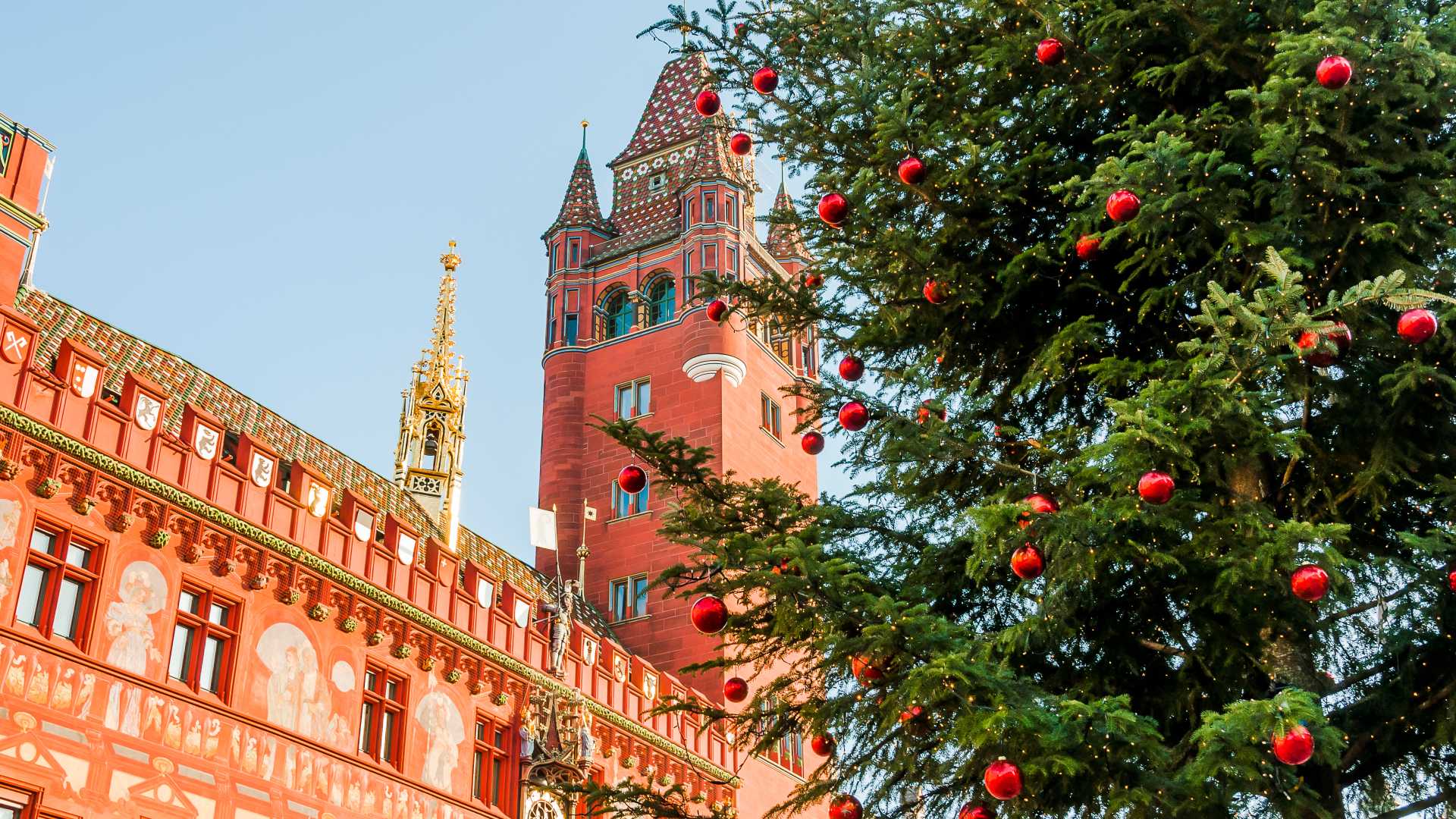 11. Cologne, Germany
Christmas markets in Germany are known for being among the best in the world. The hearty food on offer is reason enough to come. Think bratwürst (large pork sausages) and fresh, salted pretzels the size of your head.
You could visit the historic market by Cologne Cathedral. To get an even better view of the dazzling surroundings, you can climb 533 steps to the top of the church.
Or, indulge your childlike fantasies and stop by Heinzels Christmas Market. The market pays tribute to the legendary house elves who were believed to help the citizens of Cologne with housework when everyone was asleep. The intricate decoration and cheerful displays of mythical creatures will delight and enchant you.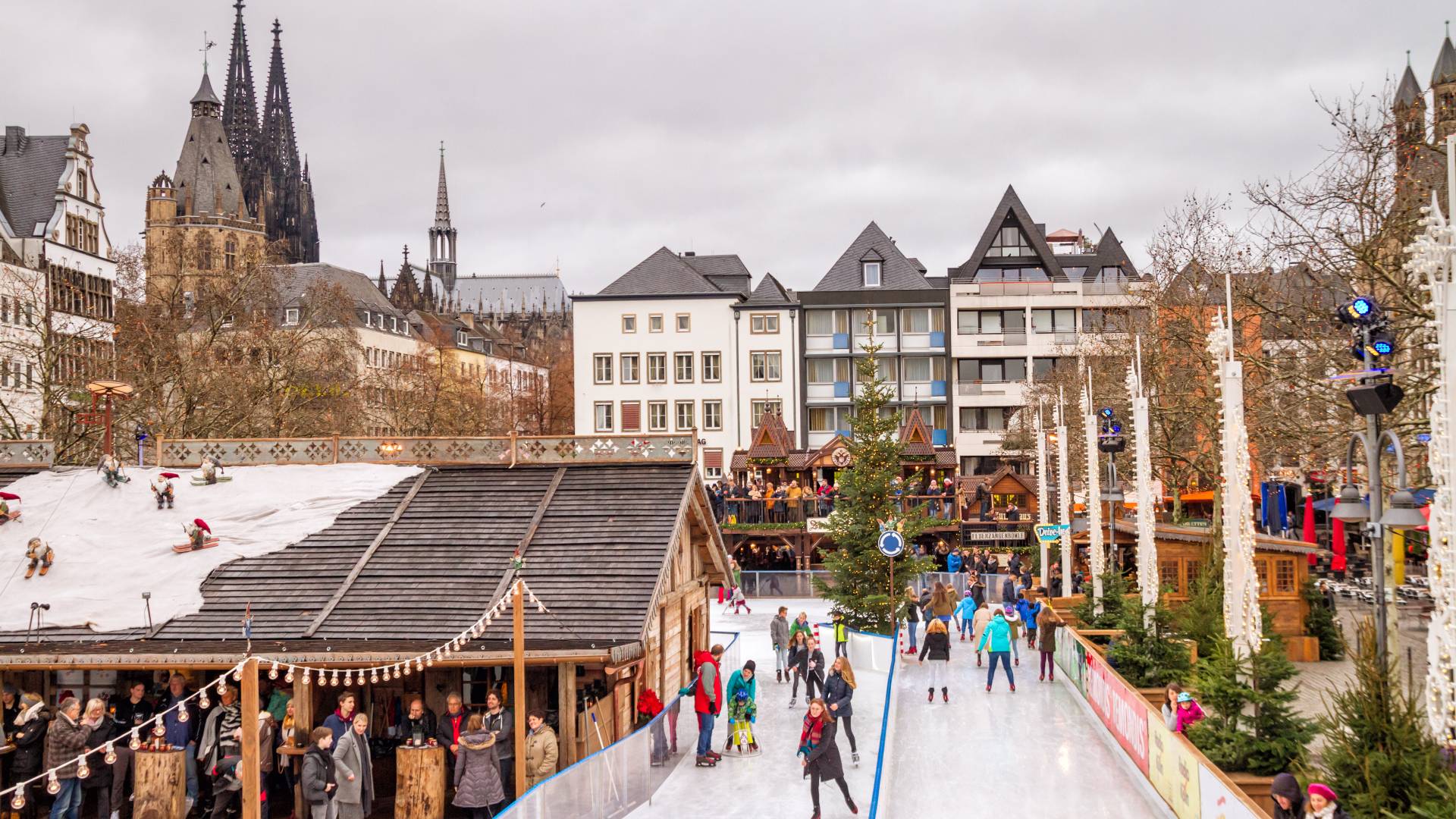 12. Budapest, Hungary
Budapest loves to celebrate Christmas and hosts several markets throughout the city.
You'll notice that the Hungarian capital is a city of two halves, linked by the famous Széchenyi Chain Bridge. Separated by the Danube River, Buda makes up the west side and Pest the east.
The most famous market here is in Vorosmarty Square, on the Pest side. You'll find handicrafts and festive foods, like paprika-spiced meat soup ("gulyásleves") and fried flatbread ("lángos").
One of the latest additions to Budapest's winter scene is the market outside of St Stephen's Basilica. The setting is so grand it looks like something out of a movie. Here, you can enjoy a traditional chimney cake, watch locals ice skate, and soak up the ambience.
Conveniently, these markets are just a 10-minute walk from one another, so you can easily visit both!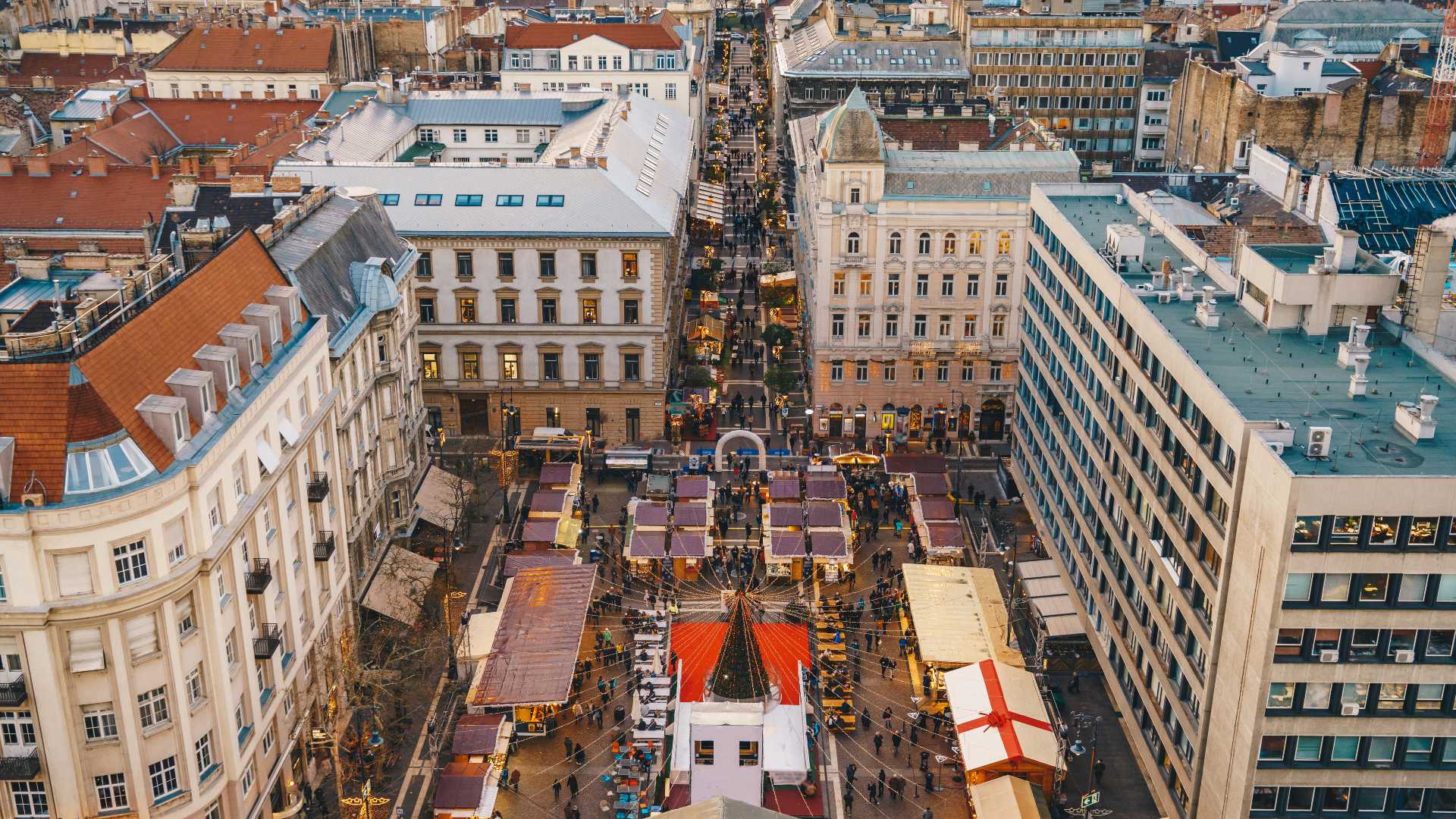 13. Strasbourg, France
Spread across several locations around the city, the Christkindelsmärik has brought the Christmas spirit to Strasbourg for 4 centuries. Dating back to 1570, Strasbourg is home to the oldest festive market in Europe.
Strasbourg doesn't hold back when it comes to yuletide celebrations. You'll see over 300 wooden chalets, a 30-metre (98-foot) tall tree and streets decked with Christmas lights. Because of this, Strasbourg is known as the French capital of Christmas.
Plus, you can sip on warm mulled wine ("vin chaud"), admire the grand Strasbourg cathedral and pick up a few gifts for loved ones.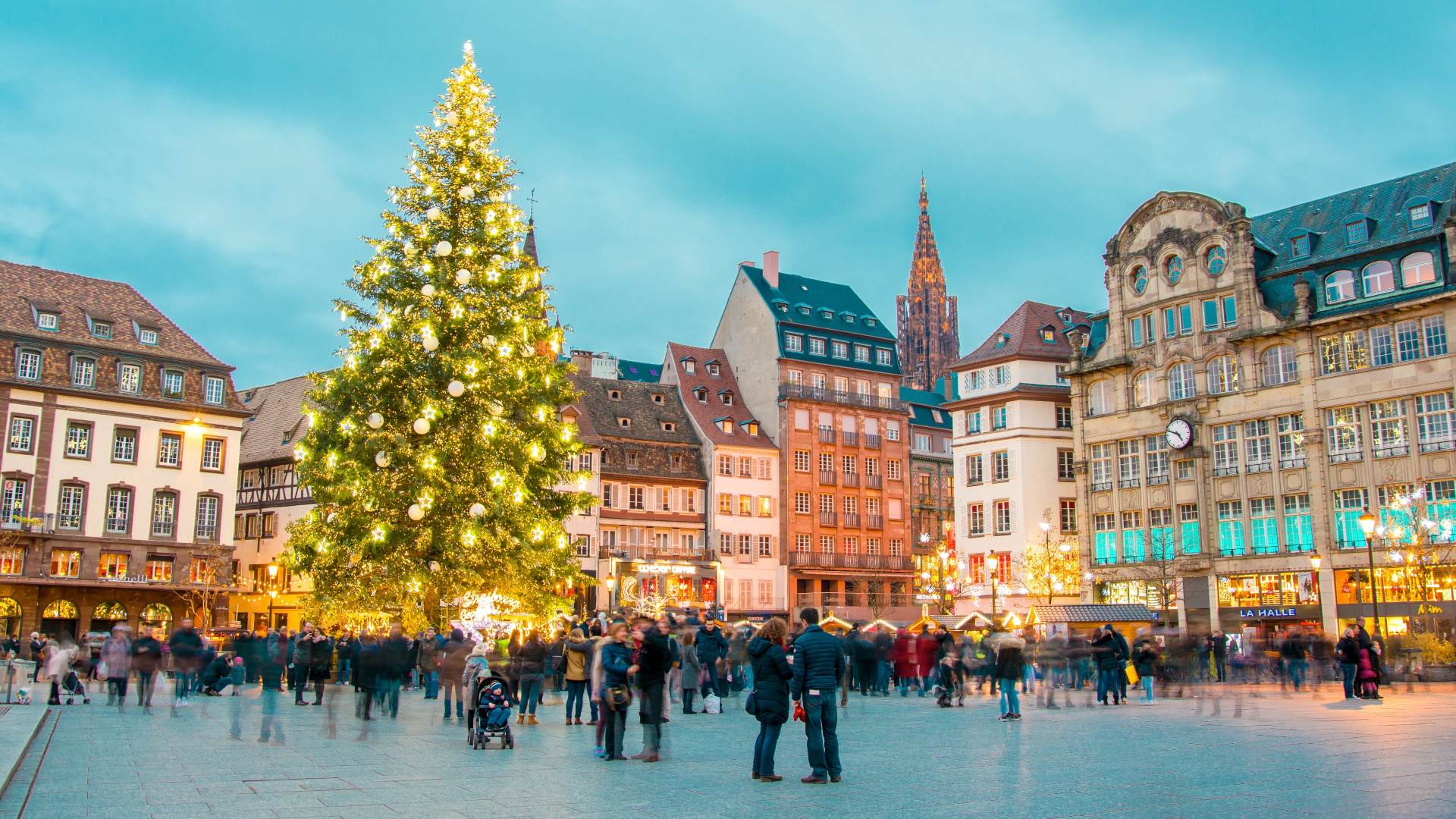 14. Zürich, Switzerland
One of the must-visit markets in Zürich is at the main train station. Step inside to see stalls stocked with artisanal gifts and festive decorations. Stroll along the cobbled pathways and take in the warming scent of gllühwein and roasted chestnuts.
What's more, the stalls are all inside the train station itself, making this one of the largest indoor Christmas markets in Europe. You can even help power the magical lights by pedalling one of the electric bikes at the foot of the tree.
After working up an appetite, sample warming raclette, a melted cheese dish served with potatoes and pickles.
Whichever market you visit in the city, you'll notice the blend of old-world charm and high-end luxury. The stalls are stocked with a selection of the finest handcrafted goods and chic fashion.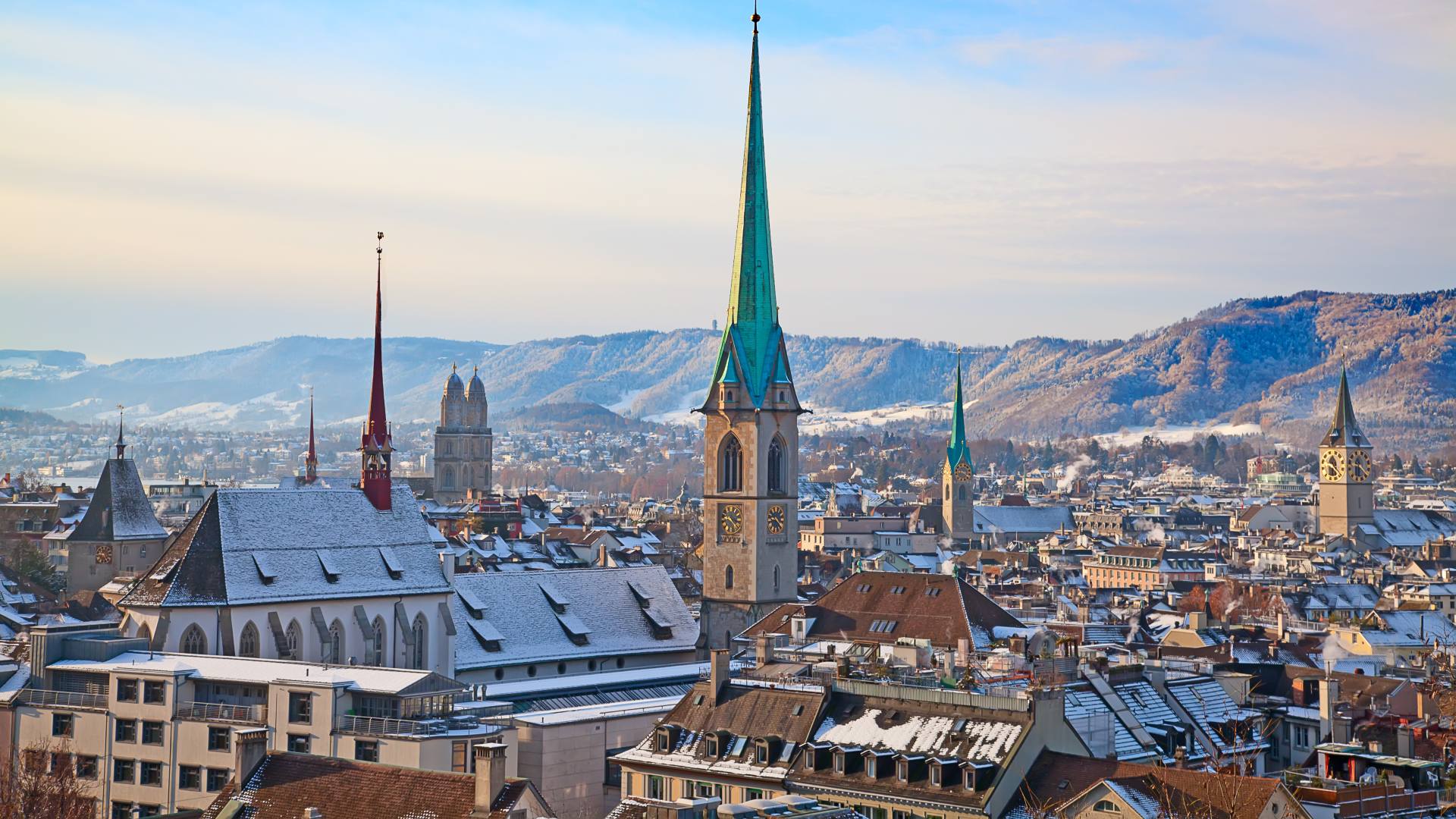 15. Vienna, Austria
Visiting Vienna's markets will transport you to a world of timeless charm and Christmas spirit.
As you wander the streets of the Austrian capital, you'll notice the festivity spreads far and wide. The squares, streets and town halls are draped in dazzling decorations, and warm almonds become the city's distinctive scent.
Vienna's most renowned market is Christkindlmarkt at Rathausplatz. It's based in front of the neo-Gothic City Hall, one of the tallest and most impressive buildings in the country.
Here you could glide on the two-storey icerink, which is among the largest in Europe. Or, soak up the sights with views of the grand, glittering buildings. Plus, don't forget to sample traditional Viennese pastries, like flaky strudels, sweet Sachertorte, and fruit-filled stollen.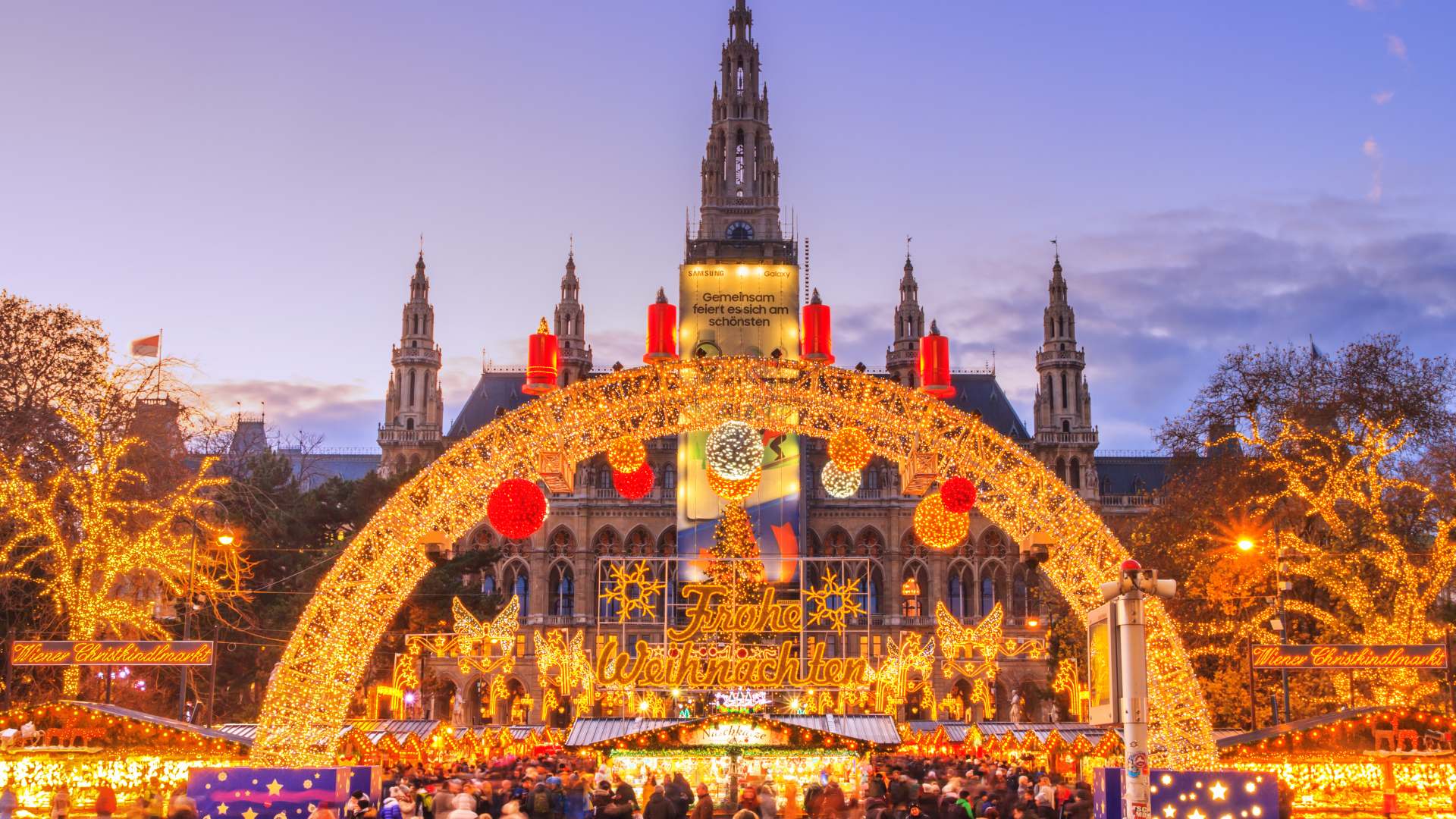 Planning your getaway to Europe this winter
So, which European Christmas market is at the top of your travel wish list?
Choose from expert-curated Christmas tours in Northern Europe, and soon you could be enjoying a festive escape in Iceland, Lapland or Scotland. Or, discover real-life winter wonderlands in Scandinavia and beyond on these Northern Europe winter breaks.
Explore with Nordic Visitor, and you'll get a dedicated travel consultant who will arrange your trip for you. This includes booking your accommodation, local transport, guided excursions and more. With regional experts across Europe, book with us, and you'll benefit from our insider knowledge when travelling to one of our destinations.
Get in touch to start planning your ideal winter break Northern Europe. Your festive fun awaits!