In Scotland it's not just beautiful scenery that you'll fall for, but also the culture. Take a glimpse at Scotland's events calendar and you'll find there's so much to dip your toe into. Scottish festivals celebrate everything from comedy to music, whisky to Viking heritage.
Check out this round-up of the best events and festivals in Scotland. Perhaps it will inspire you to enjoy them in person on your Scottish trip.
---
---
1. Edinburgh Fringe
August
To experience one of the greatest cultural events – not just in Scotland, but the world – come to the Edinburgh Fringe. This electrifying arts festival takes place over 3 weeks in August, with a calendar packed full of exciting shows.
Expect to be wowed by performances across the Scottish capital, encompassing theatre, comedy, dance, music, children's shows, musicals, exhibitions, and more. Whatever your taste in arts and culture, you're sure to find it at the Fringe.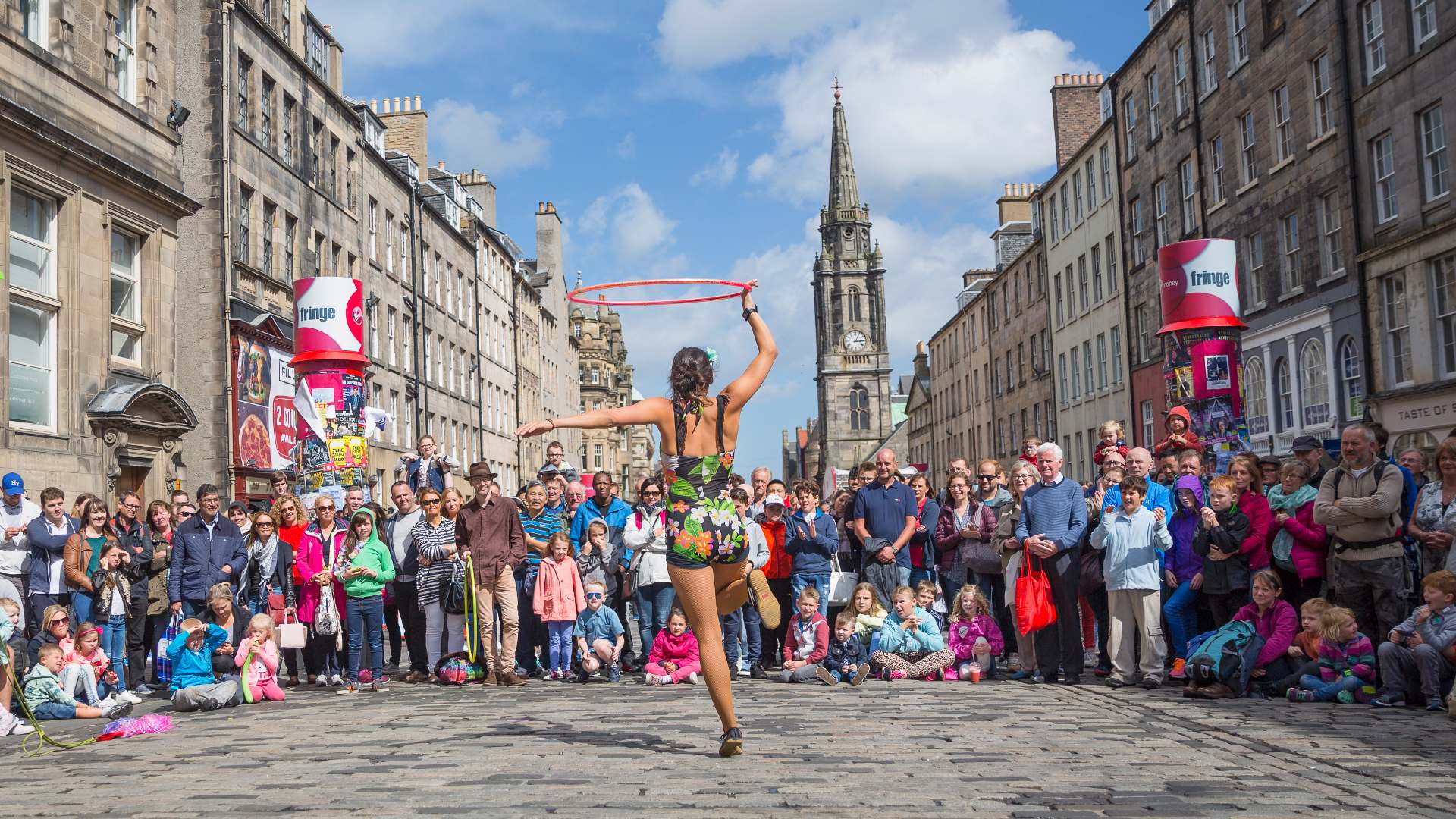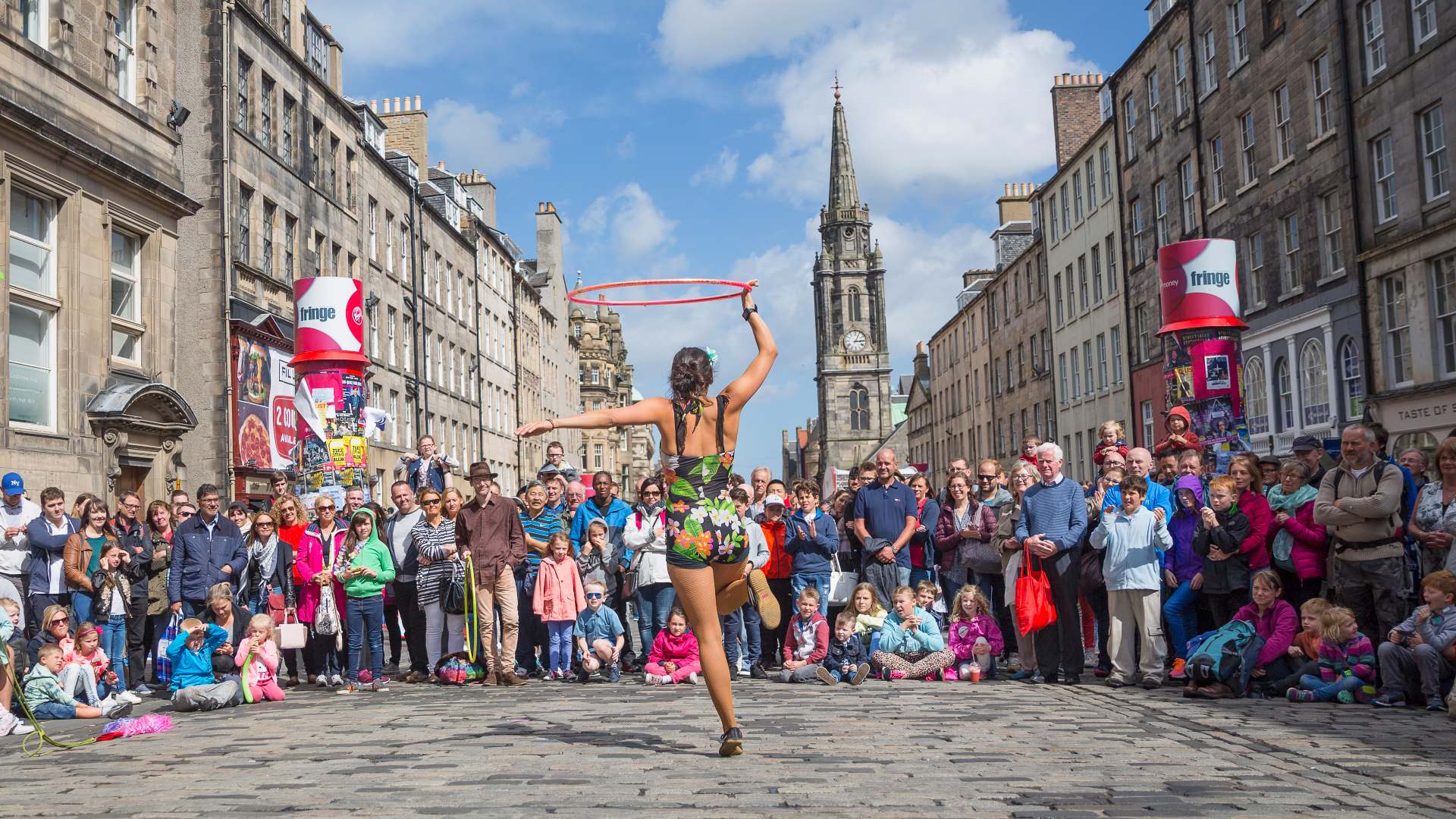 It's not just the shows themselves that make the Edinburgh Fringe so thrilling, but also the buzzing atmosphere. You can't help but soak up the vibrant energy of Edinburgh during the festival season.
There are many other events you can attend at this time of year. Check out the following festivities during your stay in the Scottish capital:
Edinburgh International Festival
Royal Edinburgh Military Tattoo
Edinburgh International Book Festival
Edinburgh Foodies Festival
Edinburgh Art Festival
Edinburgh Jazz & Blues Festival
---
---
2. Hogmanay
30 December - 1 January
You may know it as New Year's Eve, but in Scotland we call this celebration "Hogmanay". It is a legendary event, so join in to experience one of the world's greatest NYE parties!
Hogmanay dates back to the time of Vikings, who would mark the winter solstice with bonfires.
Today, you can revel in NYE celebrations across Scotland, but one of the best places to enjoy Hogmanay is Edinburgh. Start the New Year with a bang by watching street performers, concerts, and of course the all-important fireworks show.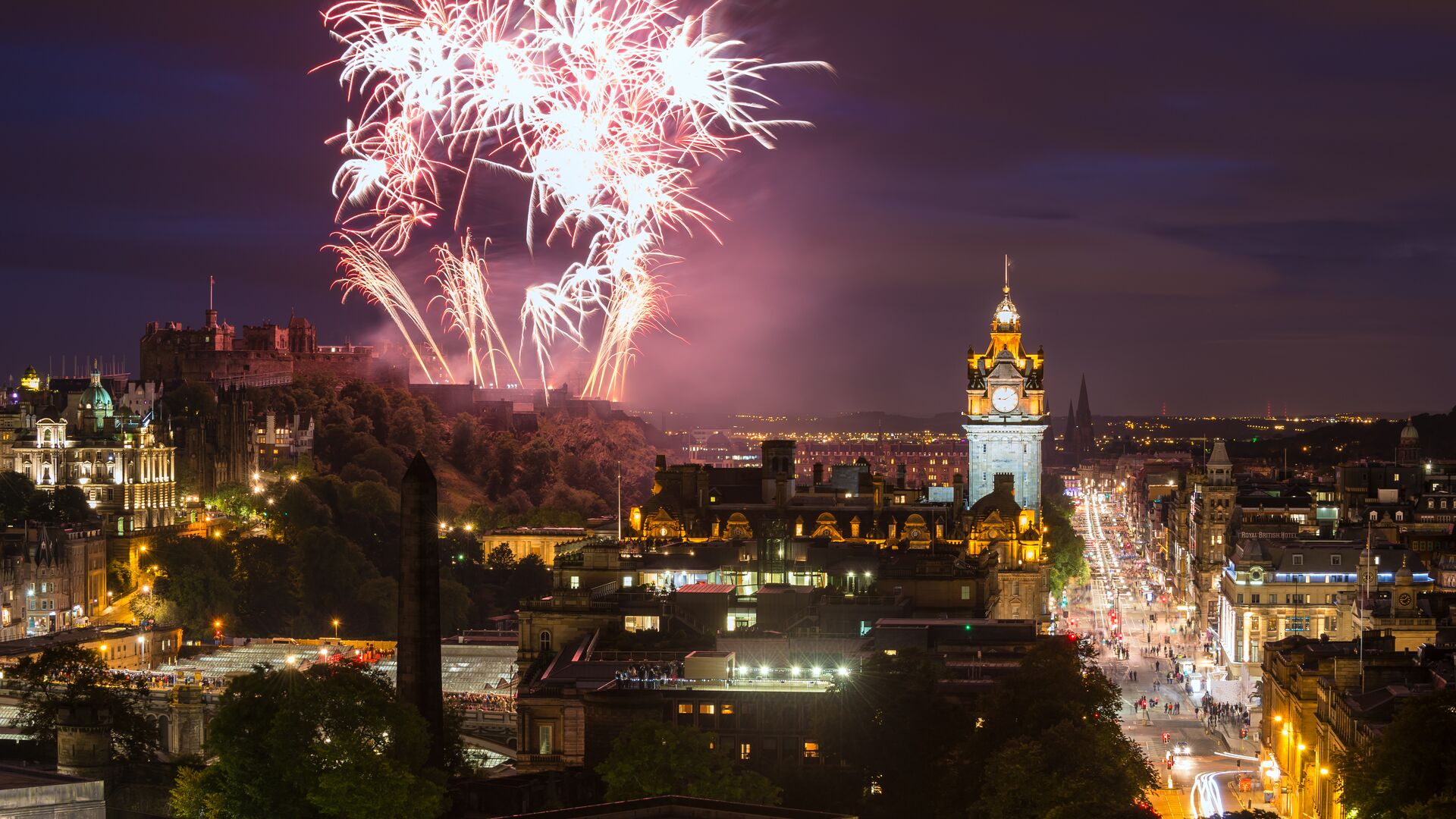 On 30 December, you can follow the torchlight procession through Edinburgh's medieval streets.
Light a torch and follow the pipers and drummers as they make their way around the Old Town. Head down the Royal Mile to Holyrood Park, where the finale and closing celebrations are held.
Then, the big Hogmanay party takes place on 31 December, with a spectacular fireworks display you don't want to miss. Then, join the locals in singing Auld Lang Syne, the New Year anthem that is well-known around the world but originated in Scotland.
---
---
3. Burns Night
25 January
Do you know who wrote Auld Lang Syne? It was Scotland's most famous poet: Robert Burns.
The 18th-century writer is so revered in Scotland, he has his own dedicated celebration. Burns Night is one of the most important dates in Scotland's events calendar. Attending a Burns Night dinner is a great way for you to learn about Scottish culture.
Each year Scots celebrate the life and works of the national poet on or around the date of his birthday, 25 January. Usually you would enjoy a merry evening of traditional dancing (ceilidh), poetry readings, speeches, and a haggis dinner. There's also plenty of whisky involved too!
Here's a brief introduction to Robert Burns and the annual Burns Night celebration in Scotland.
---
---
4. Celtic Connections
January - February
As you can tell by now, Scotland has some fantastic winter festivals, which is one of the reasons why this is a great time of year to visit. During your winter trip to Scotland, you could experience the country's passion for folk music at Celtic Connections.
This is a beloved music festival held for almost 3 weeks from mid-January, with concerts taking place in top venues across Glasgow. You're guaranteed to have a good time in this buzzing UNESCO City of Music.
---
---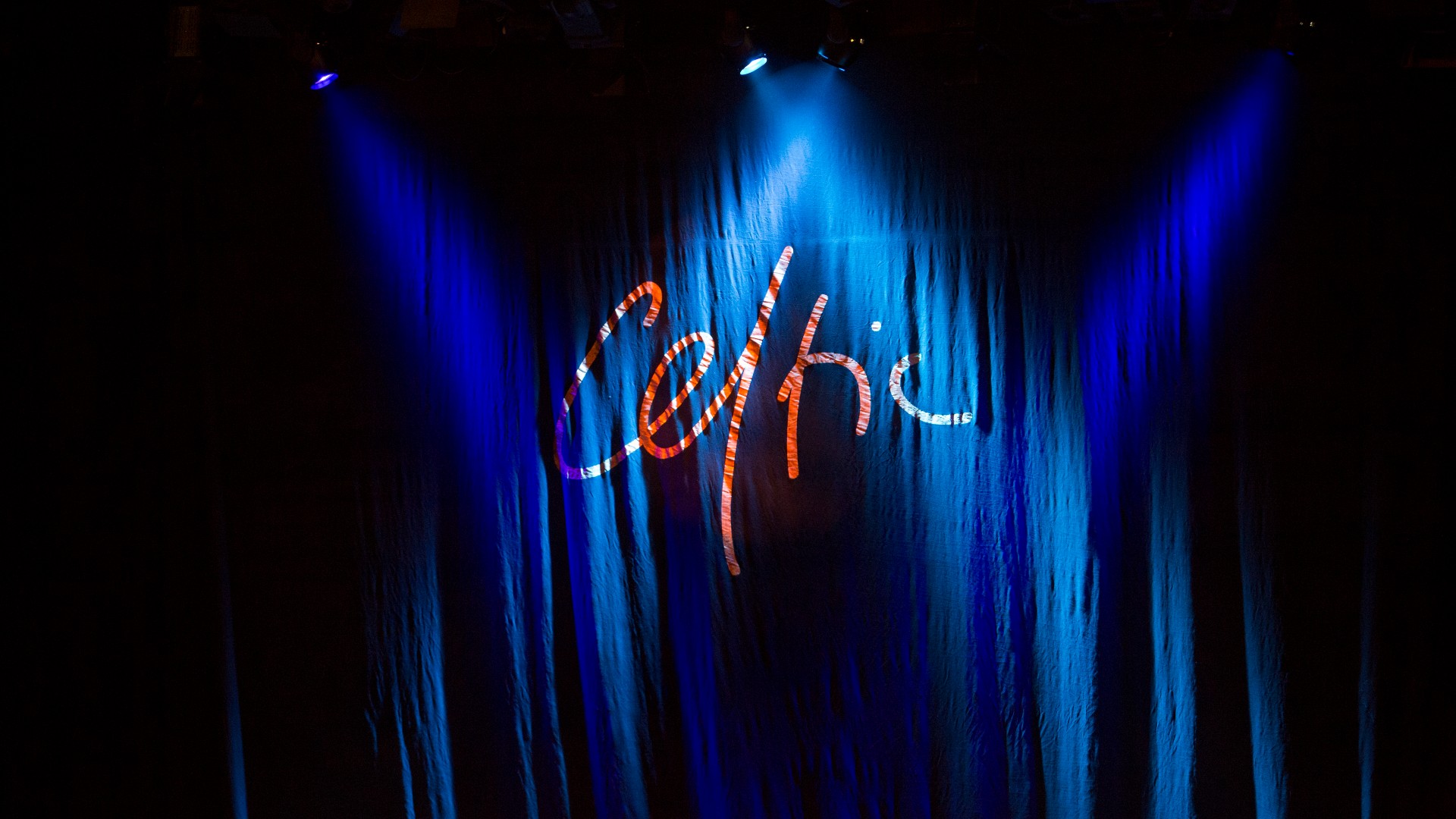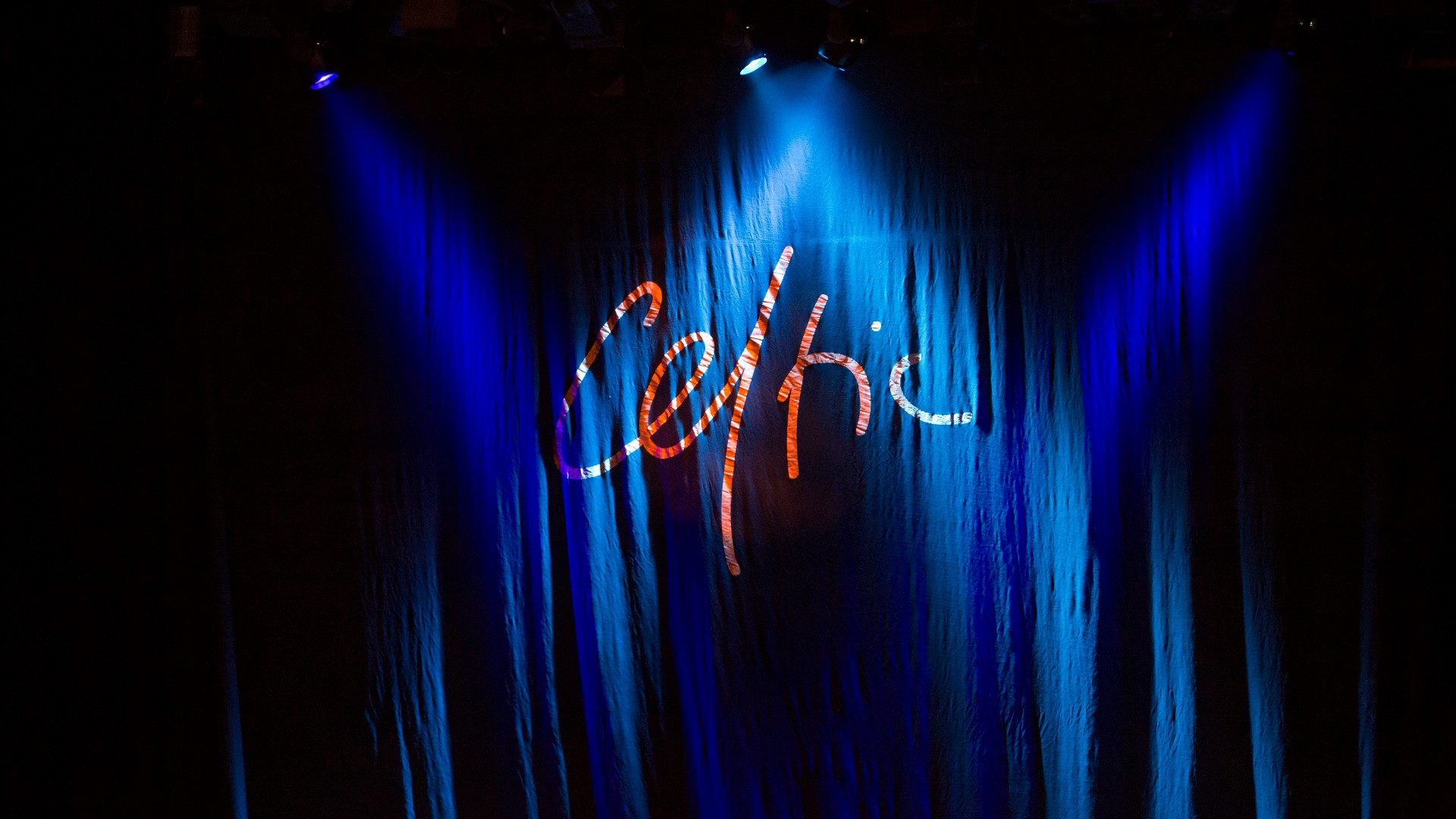 Attending this folk festival allows you to engage with Scotland's vibrant music scene and discover new artists. As well as Celtic music and Gaelic cultural events, you can also catch performers from a wide range of genres including fusion, blues and jazz.
Plus, there's more than live music to experience here. Go along to ceilidhs, talks, art exhibitions, workshops, and free events to make the most of Celtic Connections.
---
---
5. Highland games
May - September
When you visit Scotland in summer, you have the chance to witness the Highland games: a series of traditional athletic competitions.
Watch as kilt-wearing locals have a go at the "caber toss" (log-throwing), hammer throw, races, and tug-of-war. Be entertained by bagpipe processions, Highland dancing, live music and more. Expect lots of tartan and a lively atmosphere!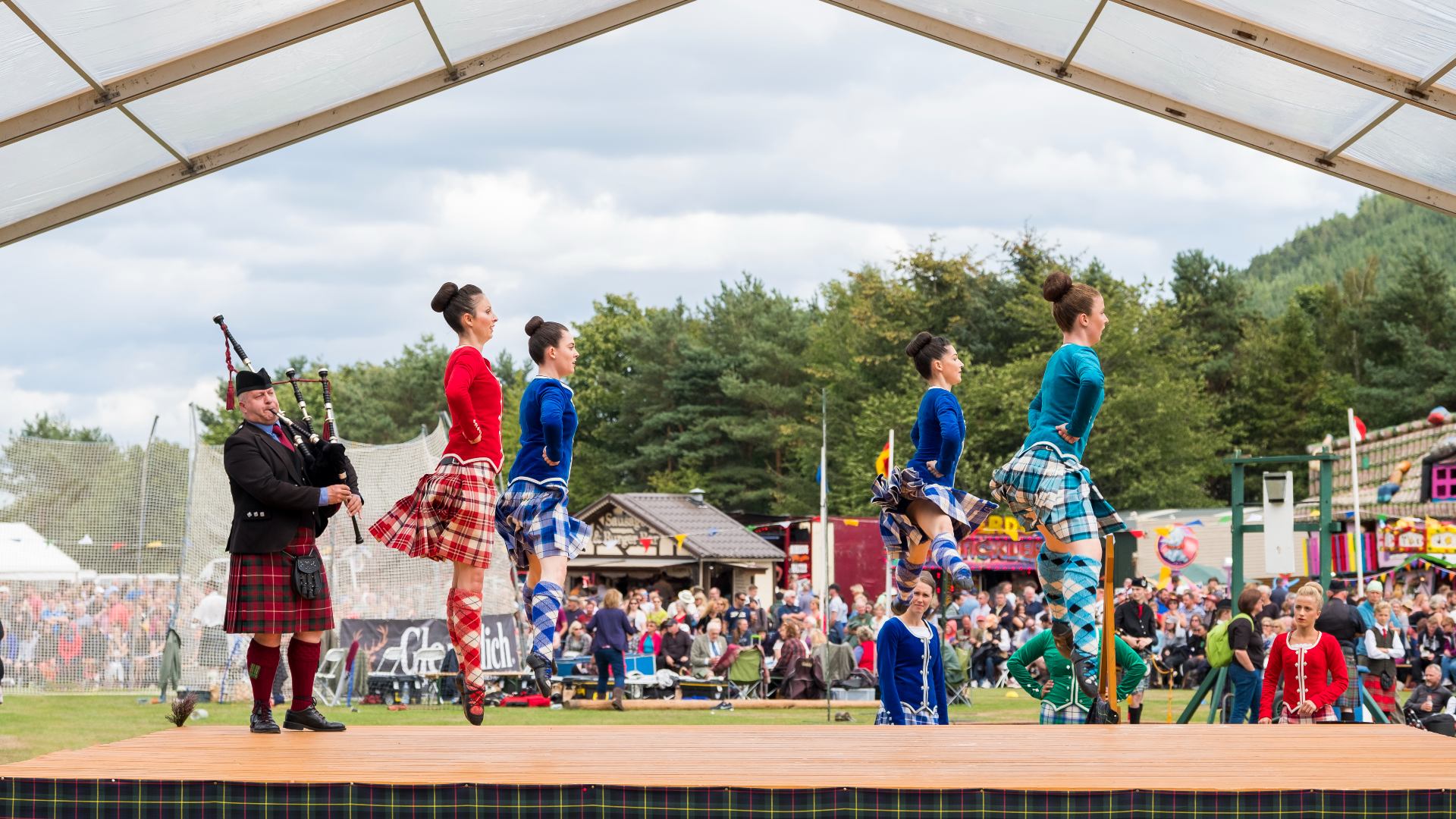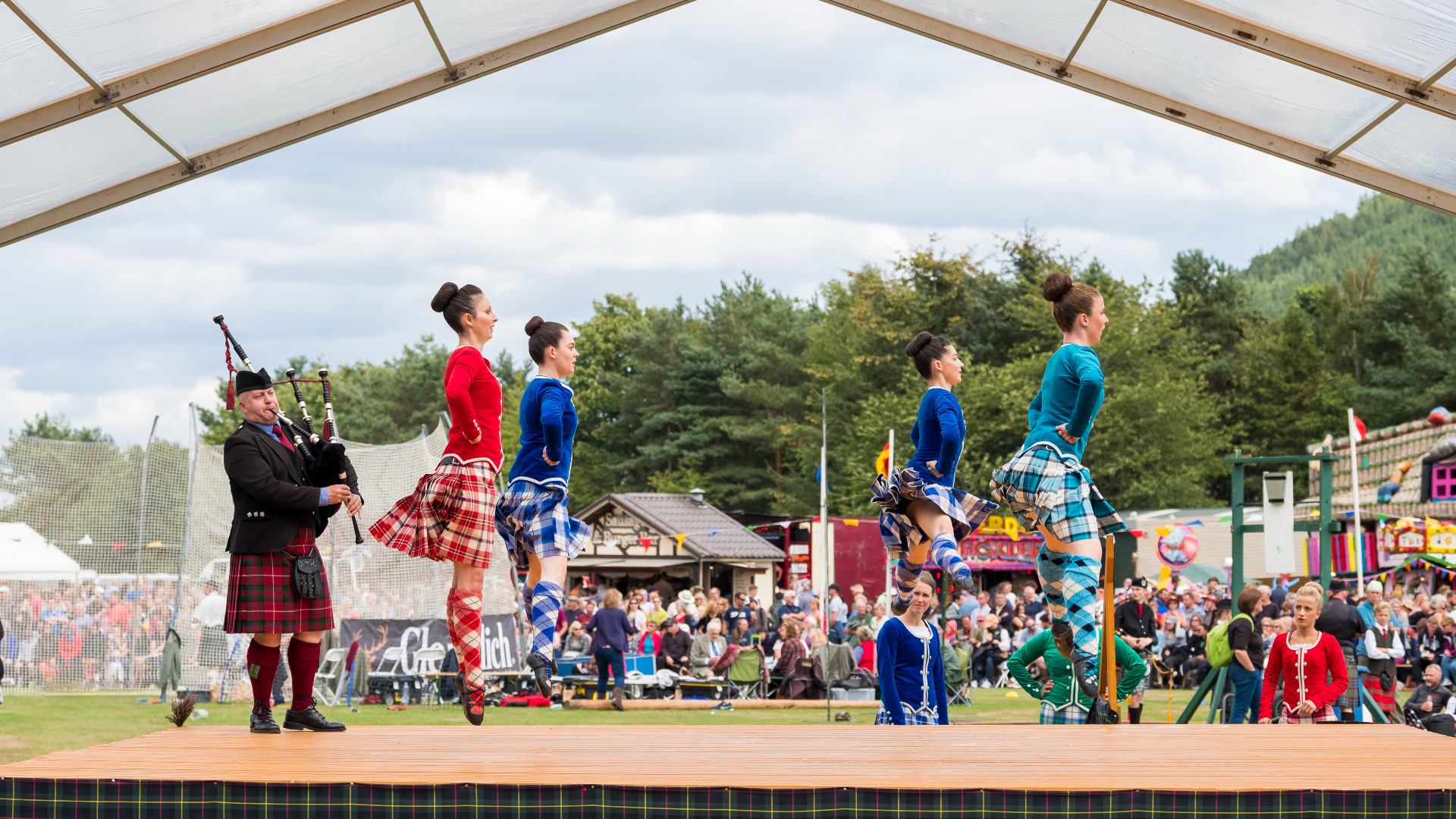 The great thing about the Highland games is that there isn't just one of them. You'll find these traditional events across Scotland, from the Borders to the islands.
They are held on summer weekends, starting in May and finishing in September. July and August are when the Highland games are in full swing, with more than 30 of them each month.
You could go along to the Braemar Gathering, the most famous Highland games event in Scotland. It takes place in the heart of the Cairngorms National Park on the first weekend of September, and members of the British Royal Family are usually in attendance.
---
---
6. Spirit of Speyside
May
If you love Scotch whisky, you must take a distillery tour when you're in Scotland to sample the "water of life" at its source. But did you know you can also attend festivities in Scotland dedicated to all things whisky?
One of the best Scottish festivals for whisky-lovers is the Spirit of Speyside. This is a week-long extravaganza held in the biggest whisky producing region in the country, Speyside, located in northeast Scotland.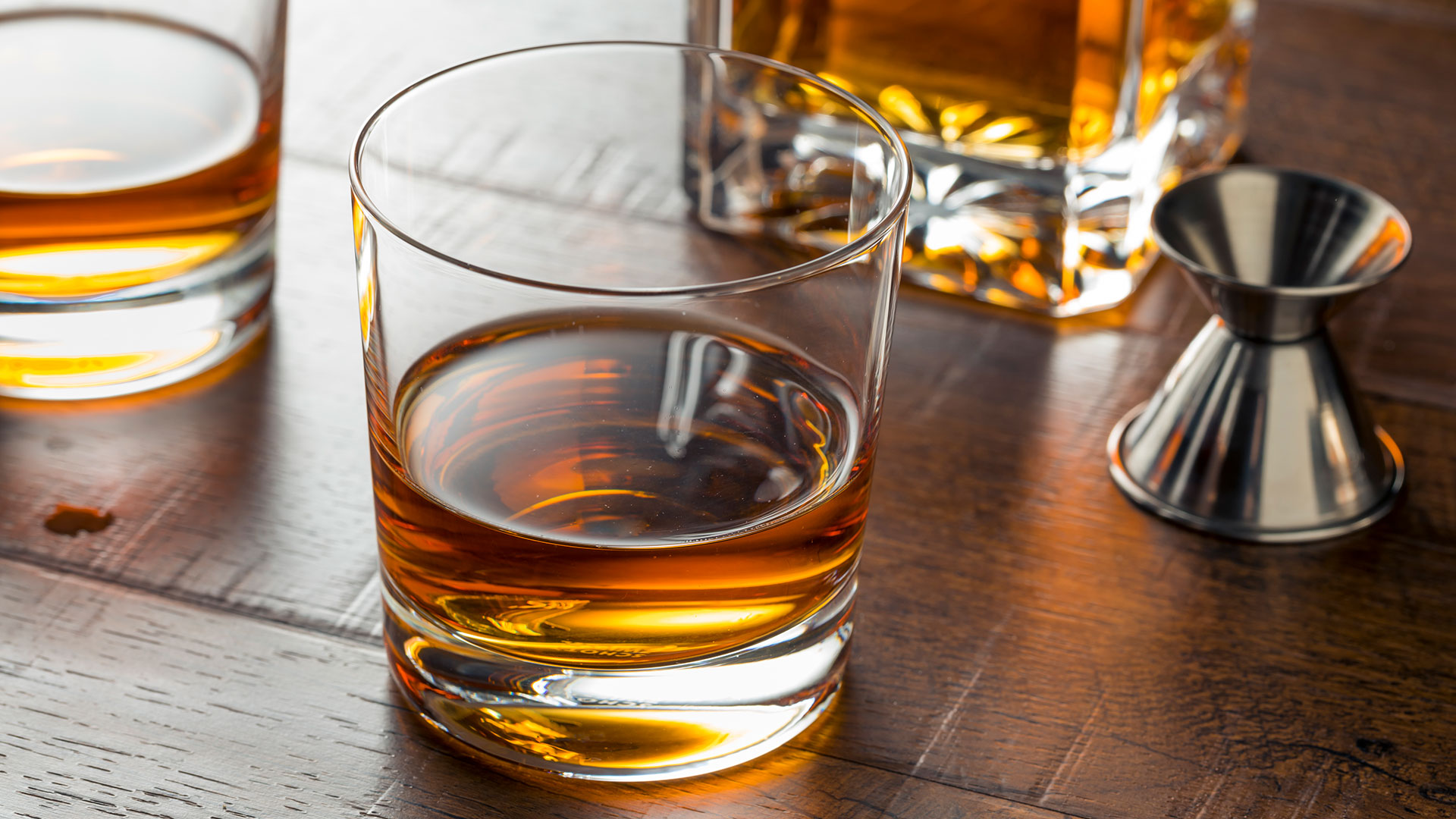 Delve into Scottish whisky culture with tastings, talks, and tours hosted at Speyside's distilleries, bars, castles and steadings. Not only can you learn all about Scotland's national drink, you can also enjoy live music, foodie experiences, and nature walks.
Spirit of Speyside is just one of various whisky festivals in Scotland. Another top event is the Islay Festival of Malt and Music, on the Isle of Islay. Take your pick from the island's distilleries, which hold open days over the course of a week in May.
---
---
7. Up Helly Aa
January - March
Now you know about Hogmanay in Scotland and how the winter solstice ritual is rooted in Viking traditions.
For an even deeper immersion into Scotland's Viking heritage, head to one of the dozen Up Helly Aa festivals in Shetland. Here, across different communities on the islands, you can see how age-old customs are recreated.
The Shetland Islands are the northernmost part of the country, studded about 100 miles (160 kilometres) off the coast of northeast Scotland.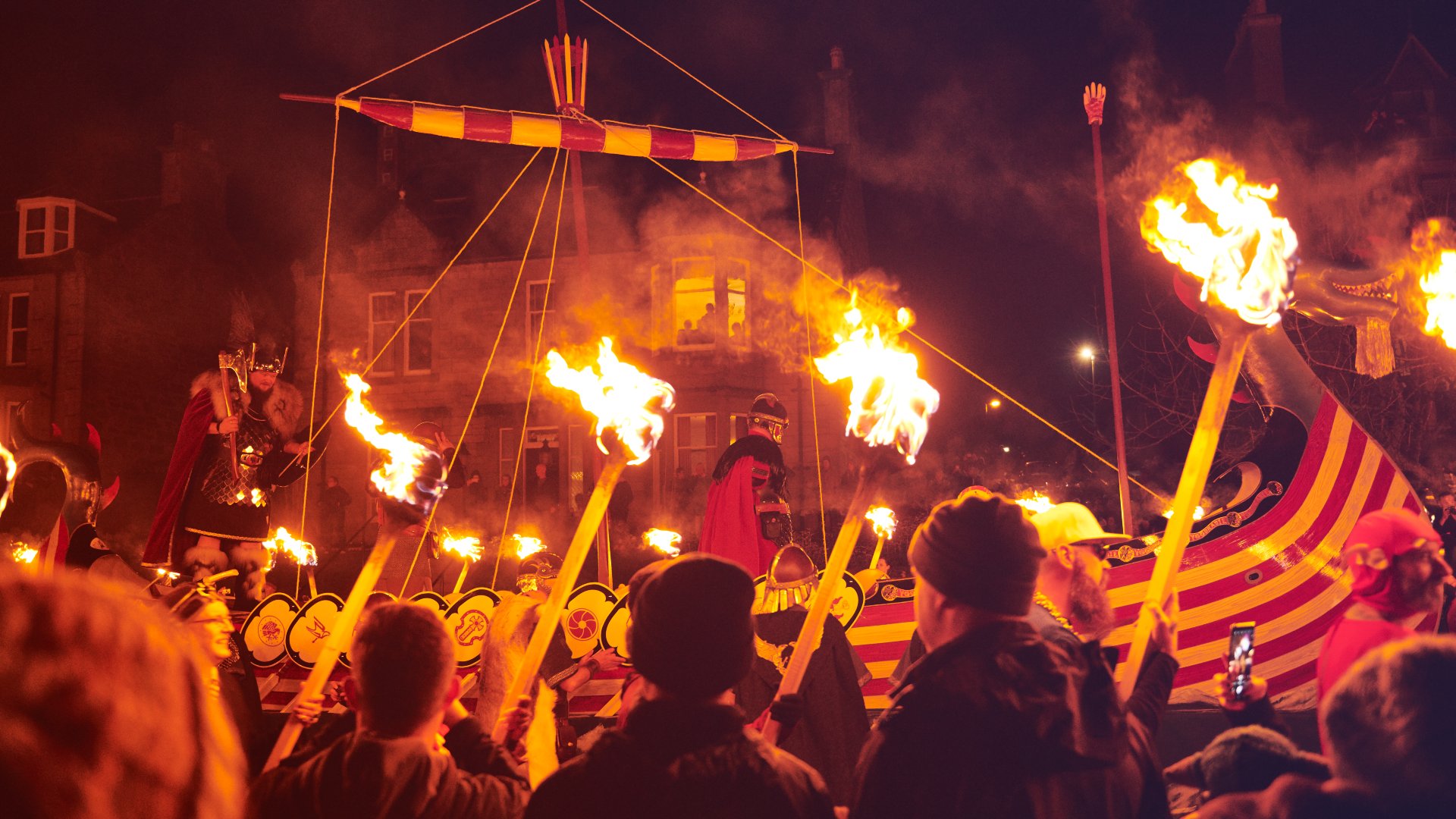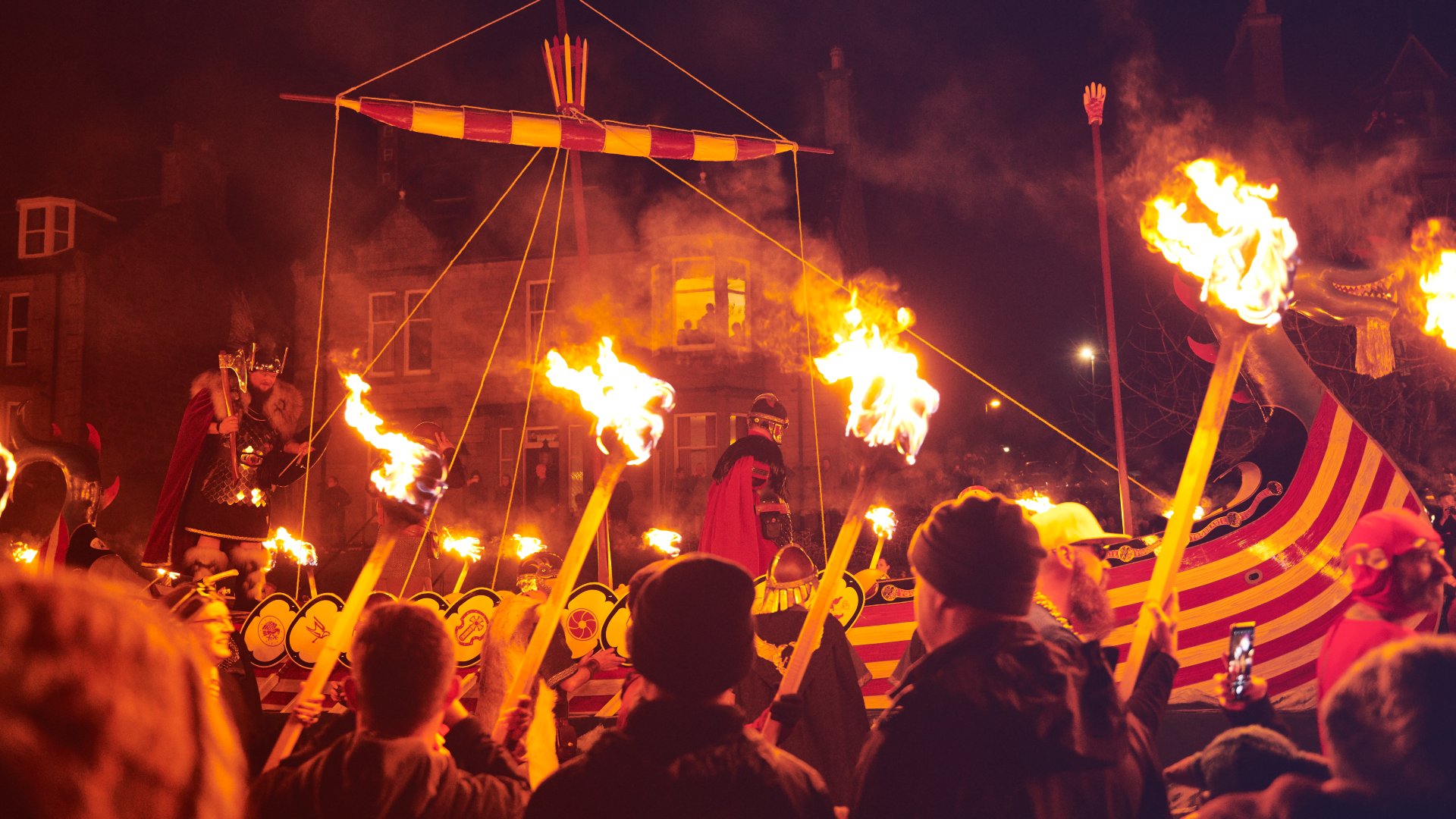 You might've guessed that, due to its close proximity to Norway, the archipelago has a close connection with the Vikings. They ruled the islands for around 600 years after invading in the 8th and 9th centuries.
At an Up Helly Aa event, marvel at how the local islanders honour their Viking heritage, dressing up in traditional costume and participating in torch-lit processions. They are led by the Guizer Jarl, the festival's main figure, who stands at the helm of a replica Viking longship.
Watch the procession culminate with the burning of the longship, as participants throw their torches into the galley. This explains why Up Helly Aa events are known as "Viking fire festivals".
Remember, you can always get a taste for Scottish winter solstice rituals by visiting Edinburgh for Hogmanay.
---
---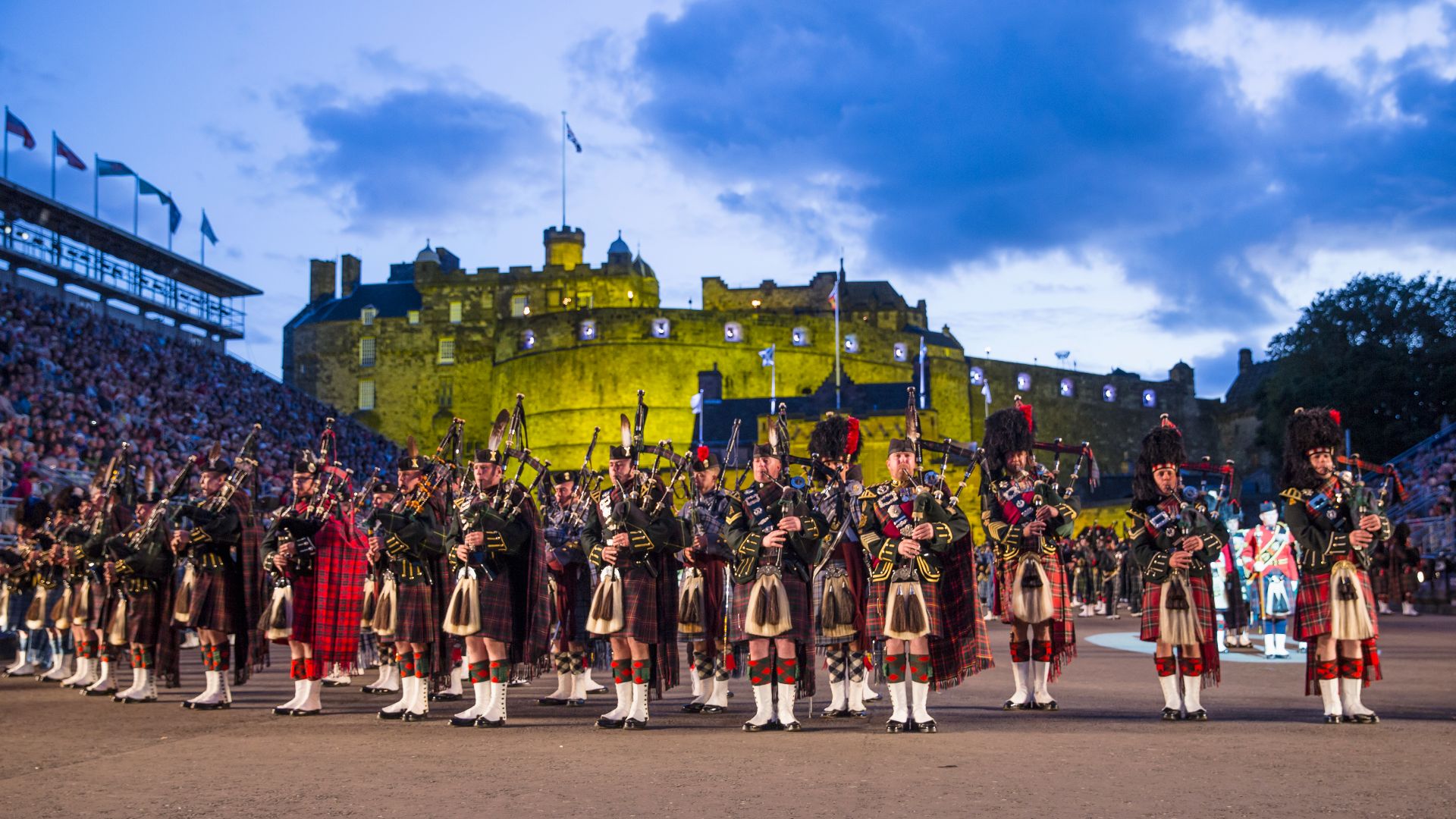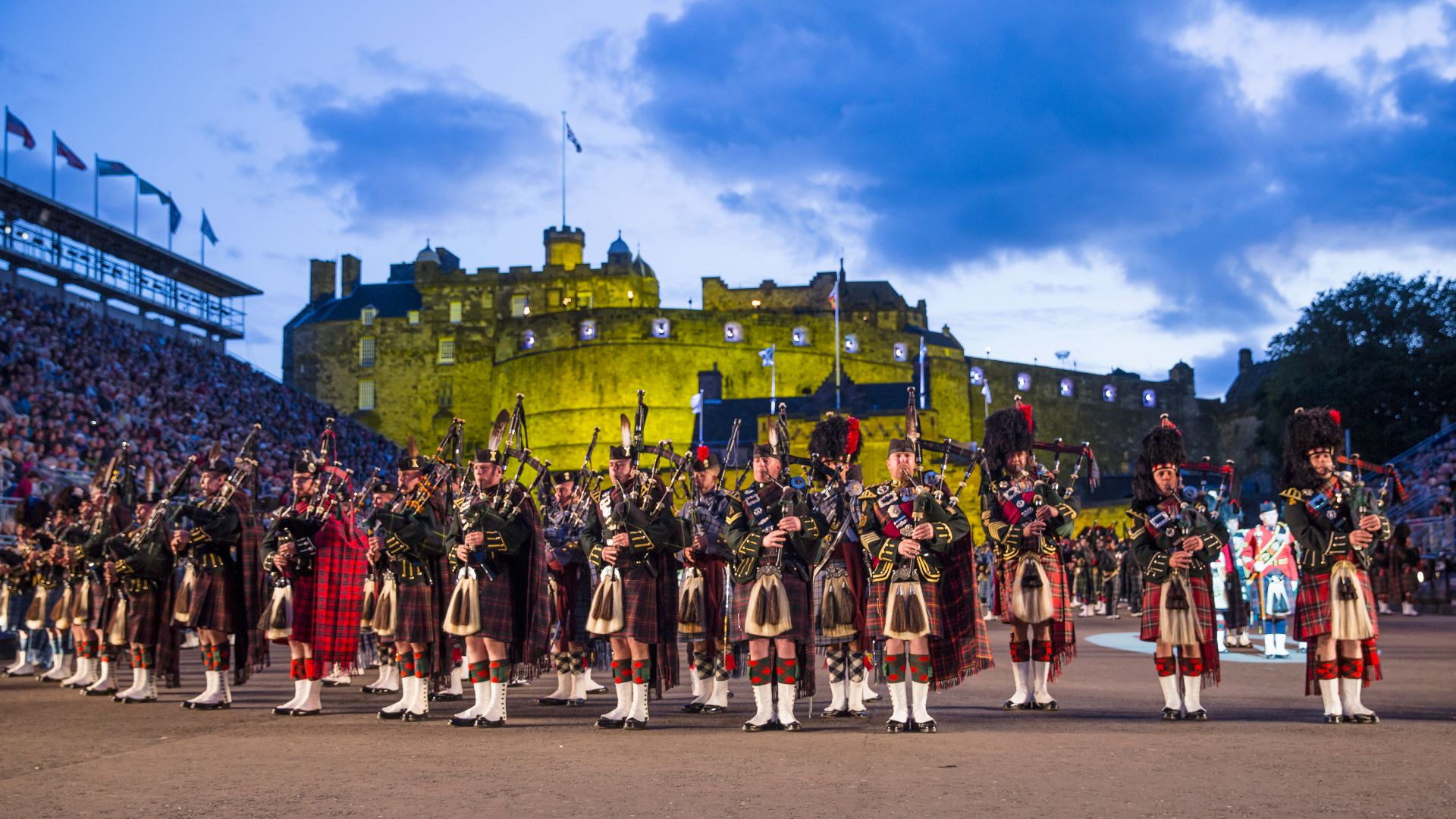 This is just a taste of the many events and festivals you can experience in Scotland.
You might love the idea of attending the international film festivals in Edinburgh and Glasgow, or the Scottish International Storytelling Festival. In November you could celebrate St Andrew's Day, commemorating the patron saint of Scotland.
Whichever festival you'd like to go to, we can help. You can enjoy a cultural tour of Scotland when you're ready to come explore this beautiful and vibrant country.
When you choose a Nordic Visitor trip, you get so many benefits as part of the package. We plan your entire itinerary, book you into handpicked accommodation, and arrange all your transport and activities. We are also there for you 24/7 during your tour.
Get in touch with our Scotland travel experts to learn more.