Spanning the Kingdoms of Sweden, Norway and Denmark, Scandinavia covers a dazzling mix of serene islands, Arctic wildernesses, and shimmering fjords. But Scandinavian cities are just as unforgettable as the natural charms of this alluring region.
Imagine exploring cities that flaunt rich Viking history, some of the finest museums in the world, and areas of spectacular natural beauty to boot. You could spend your days sampling delicious Scandi cuisine, visiting grand palaces, or even marvelling at the northern lights.
Read on for the top 7 cities of Scandinavia you don't want to miss.
---
---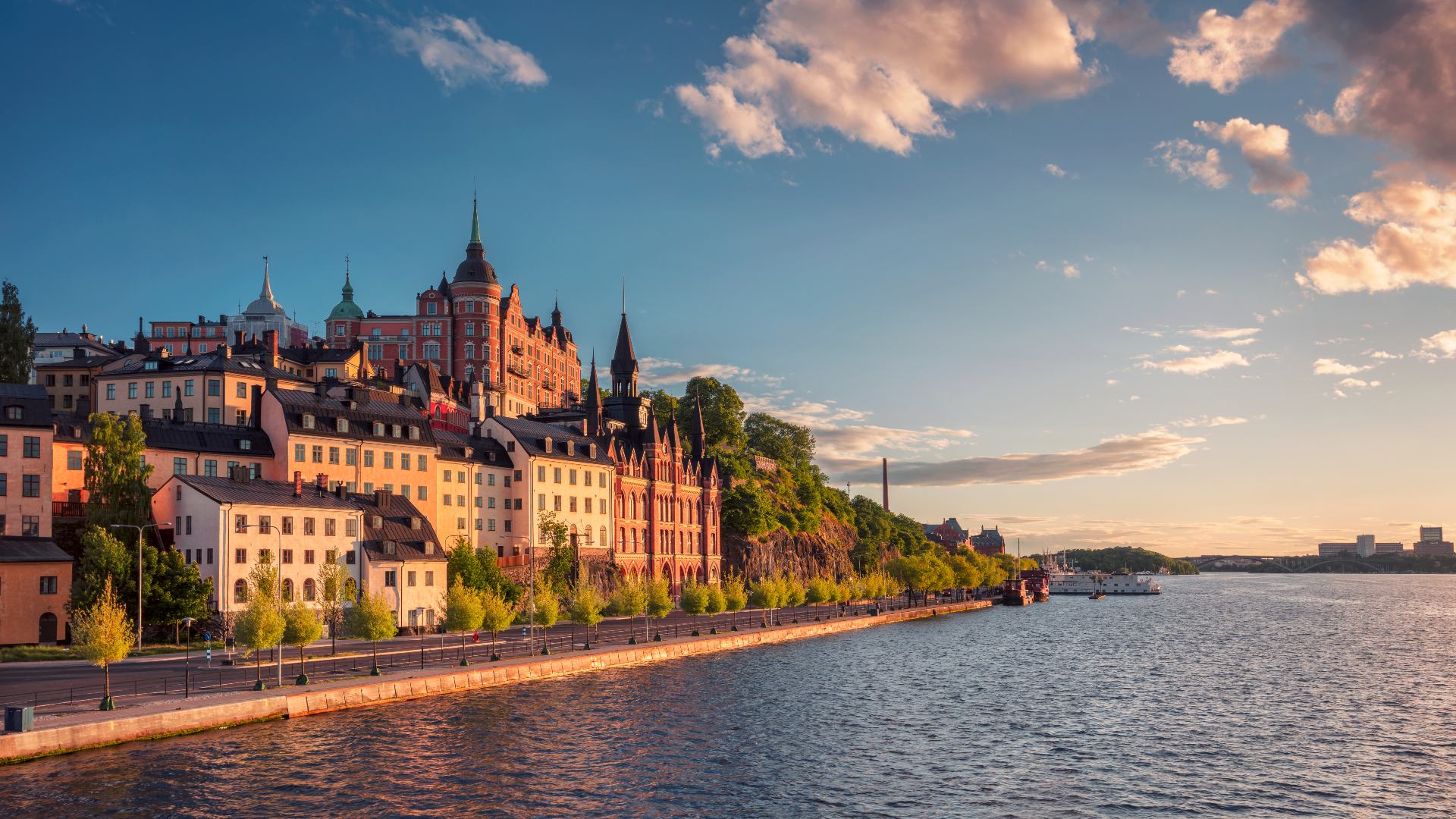 1. Stockholm
The capital of Sweden, Stockholm is one of the most photogenic cities in the world, spread out over 14 different islands. With plenty of lush green spaces, historic islands and an ancient harbour, you are bound to find something that catches your interest.
There are more museums, parks and art galleries than you could ever see in one visit. So our advice is not to rush, but to pick and choose a few things to enjoy in this vibrant capital city. Get inspired by these things to see and do in Stockholm.
Savour local cuisine and customs
The Swedes are known for enjoying themselves! Stop for fika, a Swedish tradition of taking a moment to unwind with a hot drink and sweet treat. Dine in some of Northern Europe's most esteemed restaurants. Or, if you're feeling lively, hit the nightlife district, Stureplan.
Walk or cycle the pretty streets
Rent a bike or join a guided walk to really get to know Stockholm. You'll get to enjoy a city that has little traffic and plenty of winding streets to discover. Be sure to check out the Royal Palace, set in the heart of the Medieval quarter, Gamla Stan.
Explore Stockholm's islands
Take a boat trip to the Stockholm archipelago, a collection of forested islands which are particularly charming in summer. Or head to the historic island of Djurgarden, home to restaurants, immersive museums and an amusement park.
---
---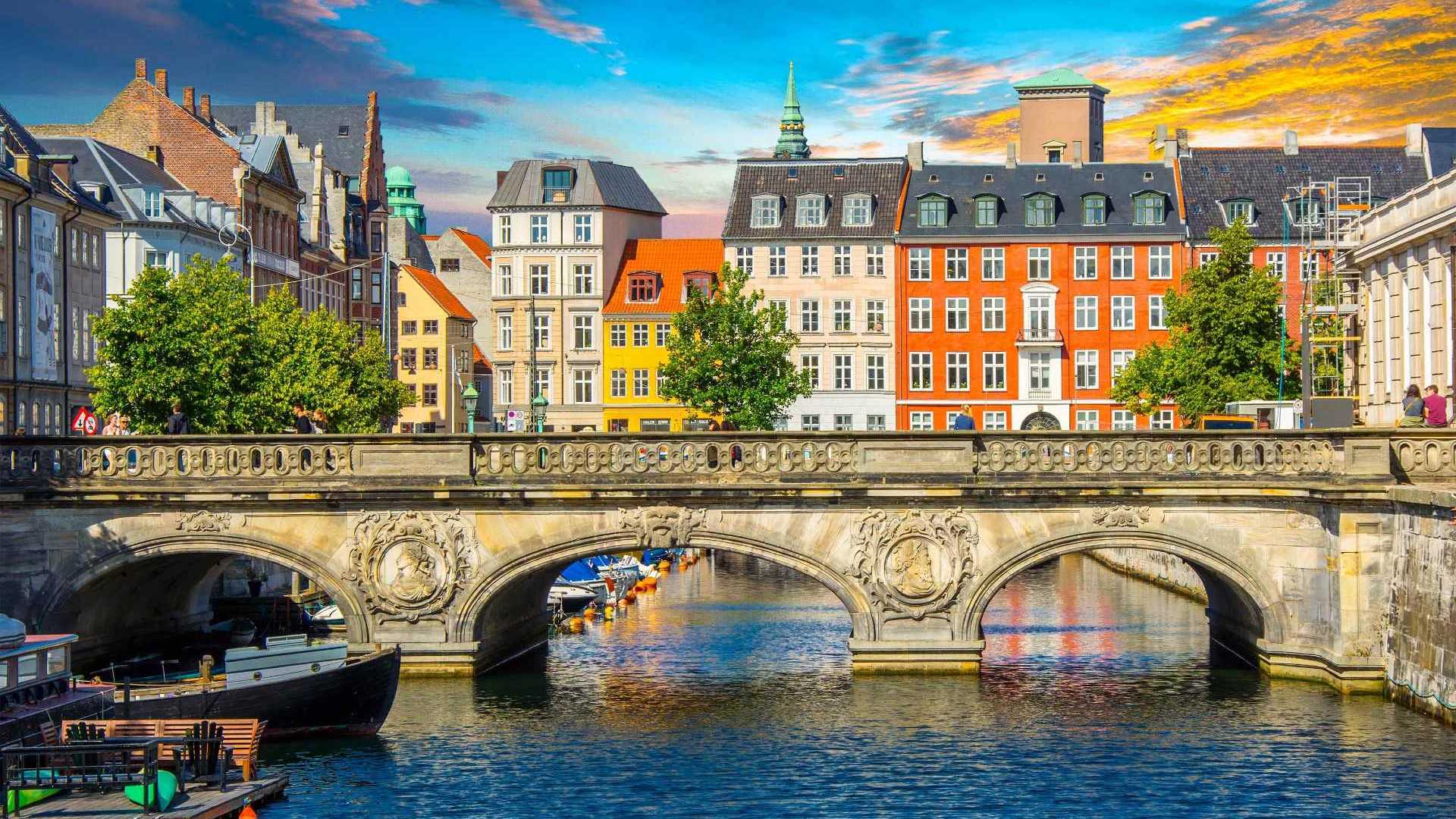 2. Copenhagen
Copenhagen is consistently rated as one of the happiest cities in the world, and it's not hard to see why. In the capital of Denmark, you can experience Michelin-starred restaurants, grand sites like castles and palaces, and cutting-edge galleries.
You may have heard about Copenhagen's green credentials too. It's famously sustainable, a place where cycling is by far the preferred mode of transport and locals often dip in the clean harbour waters. It's also the laidback, friendly atmosphere and "hygge" vibes that will have you falling for Copenhagen.
Wander through a dreamy amusement park
Tivoli Gardens isn't your usual fairground. It's an iconic spot in the centre of the Danish capital that dates back to the 19th century and continues to delight visitors to this day. Stroll beneath the pretty fairy lights at night, ride on the roller coasters, and catch an open-air performance or two.
Take a sightseeing boat tour
Arguably the best way to explore Copenhagen is from the water, gliding over the clean canals and people watching as you go. Look out for Christiansborg Palace, the Royal Danish Opera House, and Amalienborg Palace. You'll also spot the famous Little Mermaid statue.
Taste New Nordic dishes
It's one of the culinary capitals of the world, so you really don't want to miss the exciting dining experiences here in Copenhagen. Take your pick from more than a dozen Michelin-starred eateries, check out the Torvehallerne food market, and hit the trendy bars of the cool quarter, Nørrebro.
---
---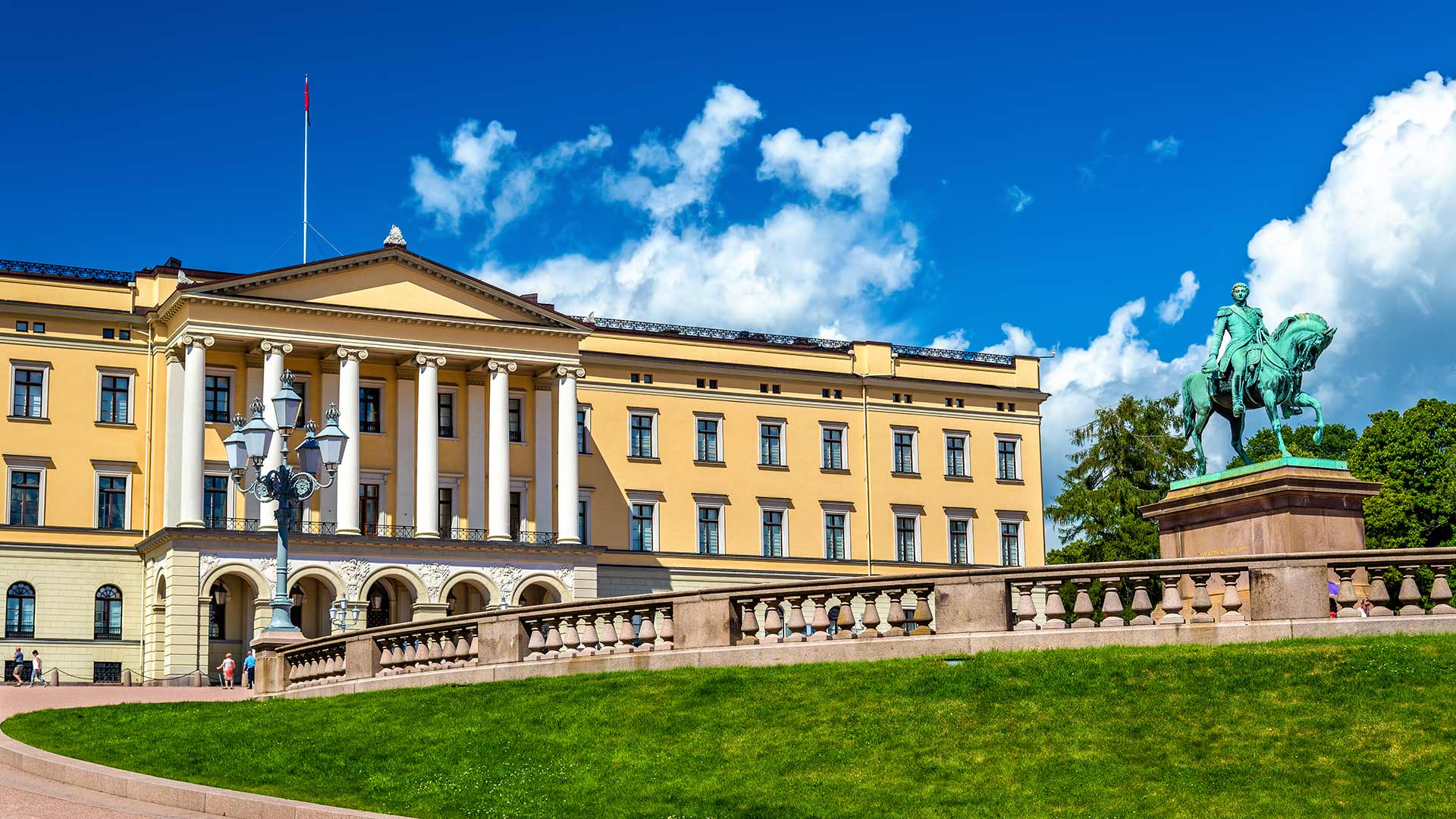 3. Oslo
The diverse and buzzing coastal city of Oslo is an elegant Scandinavian city with plenty of cultural and historical riches in store for you. Norway's capital also flaunts a pretty green backdrop of hills, forests and mountains, and serves as the gateway to Southern Norway's breathtaking landscapes.
In Oslo, you'll notice an intriguing mix of traditional and modern design. For the perfect example of this, look to the Aker Brygge harbourfront. Here, historical landmarks like the Royal Palace and Akershus Fortress rub shoulders with hip bars and restaurants.
Get your fill of world-class art
Oslo is bursting at the seams with art galleries and museums. Head to the MUNCH Museum, dedicated to Edvard Munch, and the National Museum, the biggest of its kind in the Nordics. And visit the Blomqvist Auction House Gallery, established in 1870, to find a treasure trove of china, jewellery, antiques and more.
Check out lively neighbourhoods
Do as the locals do and while away the hours popping into shops, cafés and markets in Oslo's trendy quarters. In one of the coolest districts, Grünerløkka, you could stroll through parks, shop in independent boutiques, and soak up the art and design scene.
Relax in Frogner Park
Take in the fresh air and greenery of Frogner Park, the largest of its kind in central Oslo. As well as winding your way through Frogner's delightful rose gardens, be sure to explore Vigeland Sculpture Park. You'll see the world's largest display of sculptures by a single artist in one open-air space.
---
---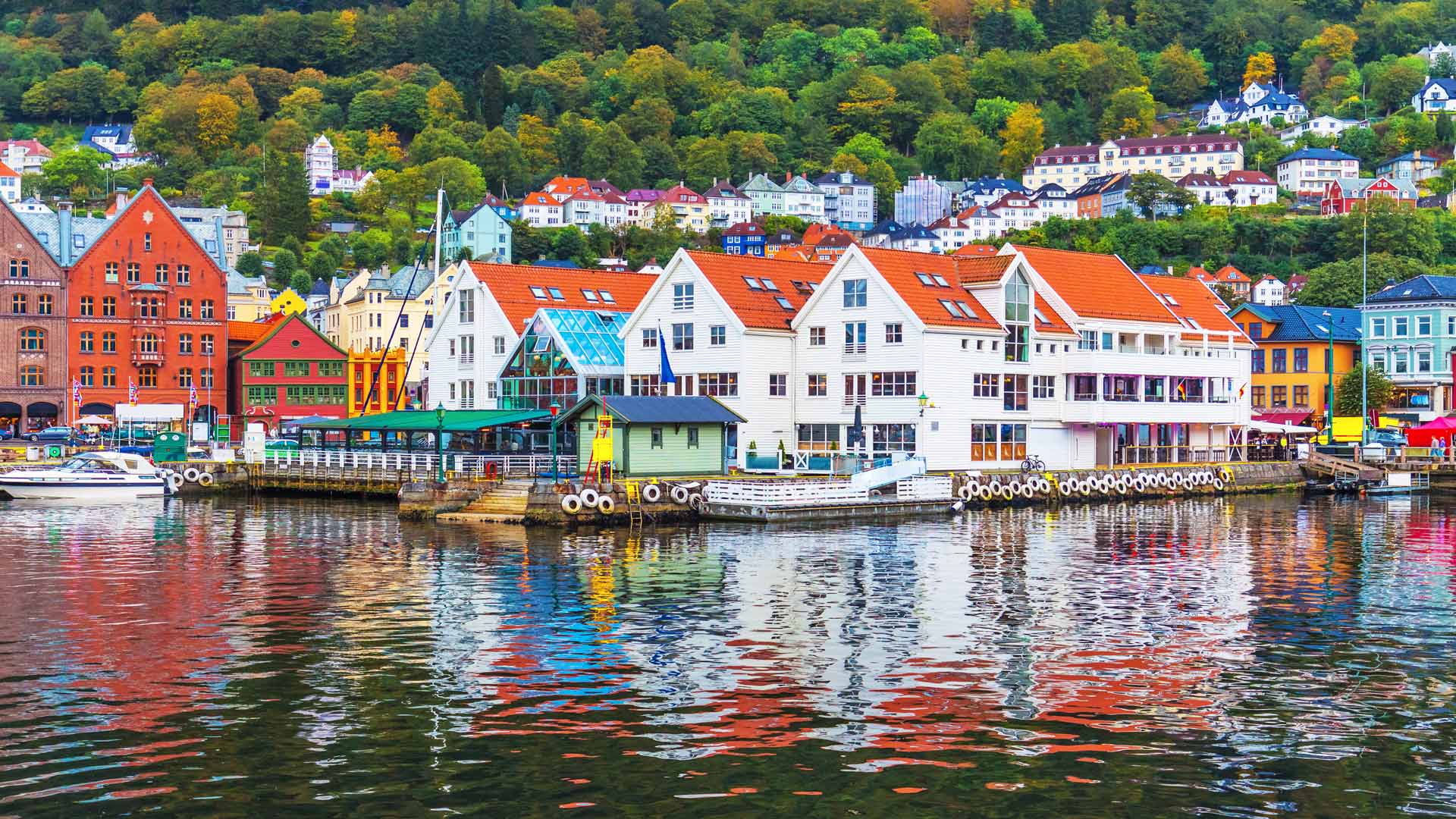 4. Bergen
Bergen is Norway's second-largest city, and although it has a relatively small population, it packs a big punch in personality. A university city with many historical sites and fine seafood eateries, Bergen will delight you.
One of Bergen's best assets is its position on the coastline, with easy access to beautiful Norwegian fjords including Hardangerfjord, Sognefjord and Nærøyfjord. So if you're looking for a mix of cultural attractions, medieval heritage and jaw-dropping nature, Bergen will tick all your boxes.
Soak up medieval history
Dating back to 1070 AD, Bergen has historical gems in spades. Don't miss Bryggen, the old wharf with multi-coloured wooden houses on stilts. And dip into the Hanseatic Museum to uncover what life was like in one of Europe's busiest trading hubs in centuries past.
Head up to Mount Fløyen
The peak of Mount Fløyen rises 319 metres (1,047 feet) from Bergen and will treat you to sweeping views of the coastline from the top. You could hike up, or hop on the Fløibanen Funicular for an easy ride to the summit. Enjoy the spectacular birds-eye view and perhaps take to one of the walking trails.
Marvel at the fjords
You simply don't want to miss the fjords when you're in Bergen! On a fjord tour of Norway, you could discover Sognefjord, the country's longest, deepest fjord, or the UNESCO World Heritage Site of Nærøyfjord. Considered the "Queen of the Norwegian Fjords", it is one of the most picturesque in the country.
---
---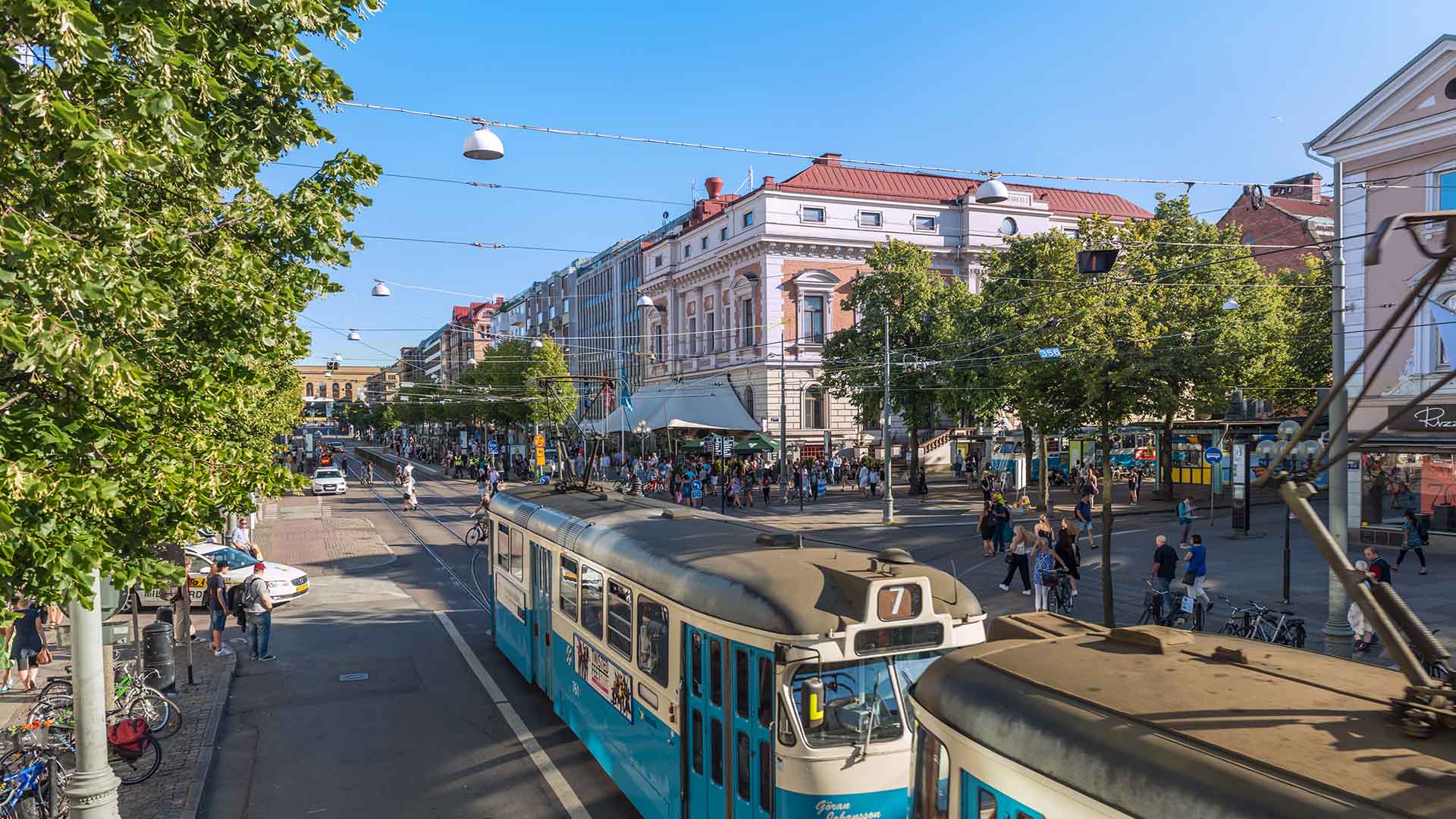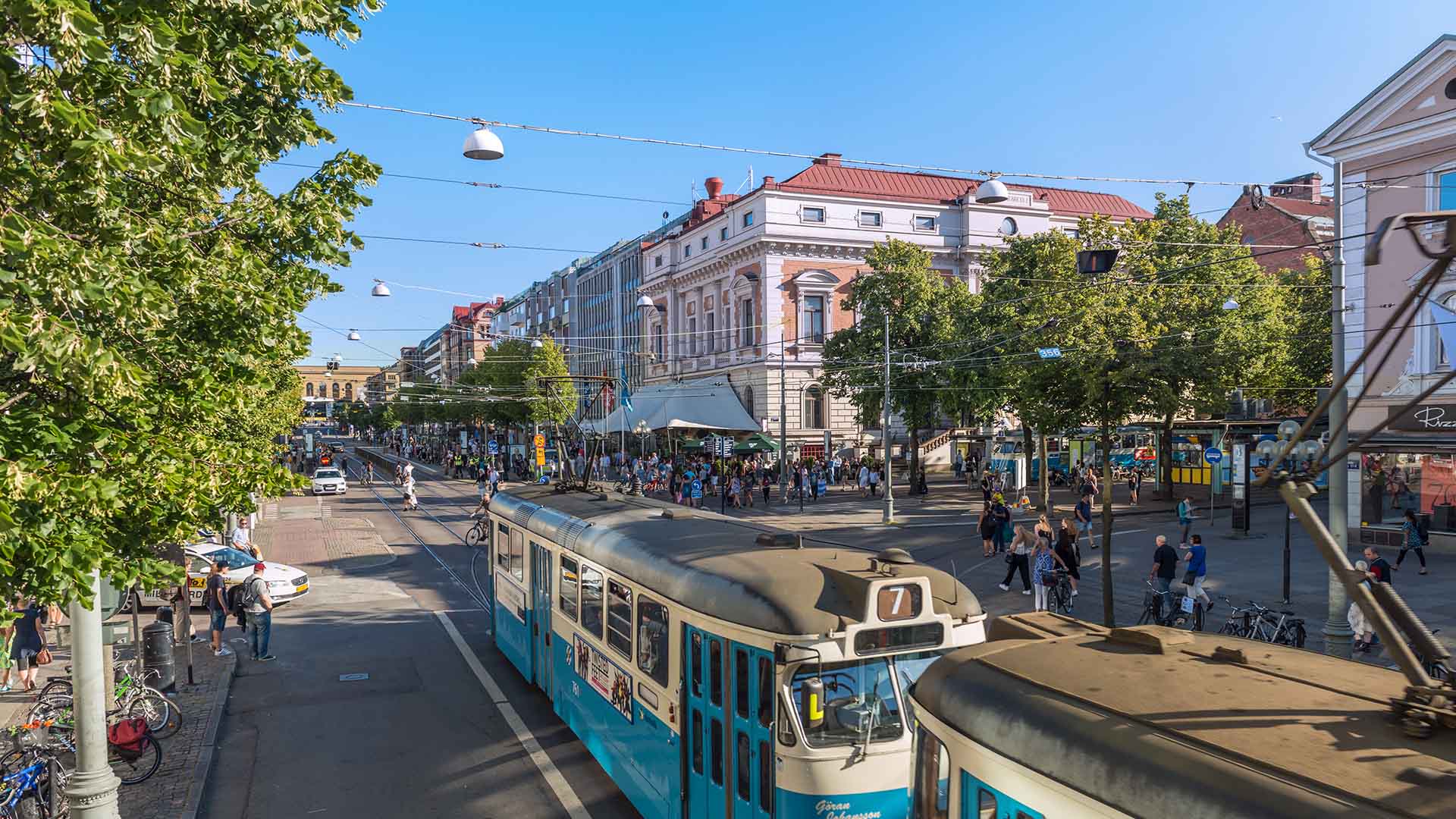 5. Gothenburg
A place of leafy boulevards, shimmering canals and modern art galleries, the Swedish city of Gothenburg will charm you from the get-go. Home to the largest port in the Nordic countries, Gothenburg is a west-coast city that makes for a worthy alternative to Stockholm.
Expect a youthful atmosphere in Gothenburg thanks to the large student population that attends the various universities here. There's plenty of cultural events you can go along to and mouth-watering seafood to sample.
Walk around the Botanical Garden
Gothenburg's Botanical Garden is among the biggest in Europe, home to over 16,000 species of plants, as well as a Japanese-style zen garden. Walk through the beautiful grounds and head to the Håberget lookout point for excellent views across to the harbour.
Feel like a kid in Liseberg
Dating back to 1923, Liseberg is one of the largest and most fun amusement parks in Scandinavia, with a dizzying array of rollercoasters, log flumes and dodgems. As well as getting your thrills, take a ride in the ferris wheel for unbeatable views of the city.
Go for a shopping spree
Pick up stylish clothes, vintage pieces and home decor on your trip to Gothenburg. Stroll down the city's main avenue, Kungsportsavenyn (or "Avenyn"), where you can indulge in some retail therapy and people-watch. Or make for the Haga district, its cobblestone lanes peppered with antique shops.
---
---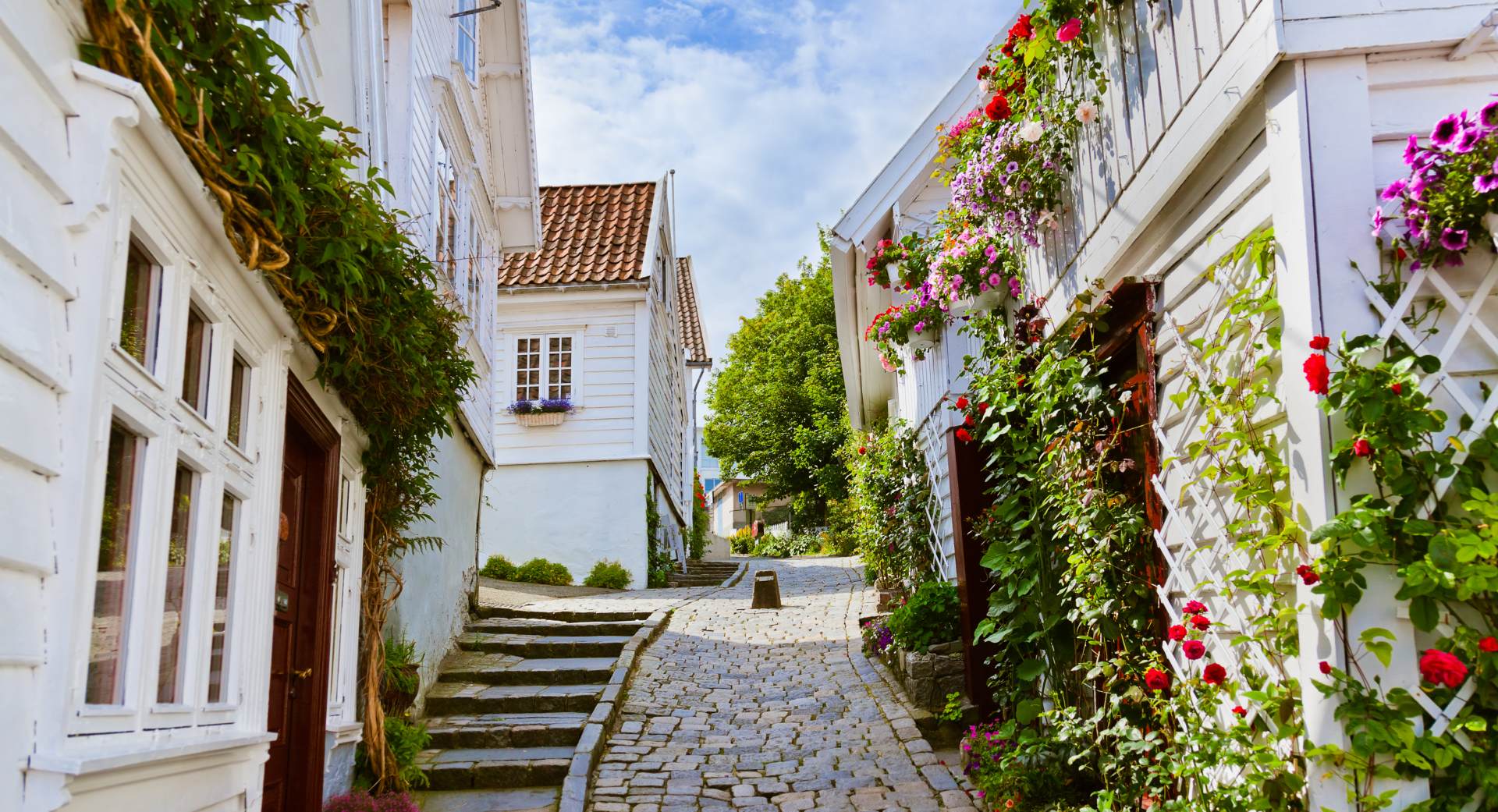 6. Stavanger
Stavanger is one of Norway's oldest towns, with roots going back to the Viking era. Expect a small-town feel in this harbourfront city, with a host of historical sights and rainbow-like streets to explore, including the colourful wharf.
Beyond the cafés, shops, museums and restaurants in town, you'll find a breathtaking natural gem: Lysefjord. It's a stunning sight comprising rocky mountains and gushing waterfalls that watch over the glittering fjord waters.
Catch a festival
Whether you're passionate about music, art, food, or anything else, Stavanger has an event for you. In April, go along to Stavanger Vinfest, a local food and drink extravaganza. Or, in June and July, experience the largest food festival in Scandinavia at Gladmat.
Check out the Nuart Festival, when artists adorn Stavanger's historic buildings with thought-provoking work. There's also the Stavanger Jazz Festival, held in May, featuring some of the most well-known jazz artists in the world.
Hike up Pulpit Rock
Take a day trip from Stavanger to walk up to Preikestolen ("Pulpit Rock"), a famous sight in Norway. This cliff towers 604 metres (1,981 ft) above the Lysefjord and is one of the most Instagrammable places in Norway. Or you could hop on a boat to cruise along the waters of Lysefjord instead.
Visit the old town
On the western side of the city's harbour is the old town, Gamle Stavanger. This quaint district flaunts winding cobbled streets lined by white wooden houses from the 18th and 19th centuries. Take a walk here and you could see the Cathedral – Norway's oldest church – and the Stavanger Museum.
---
---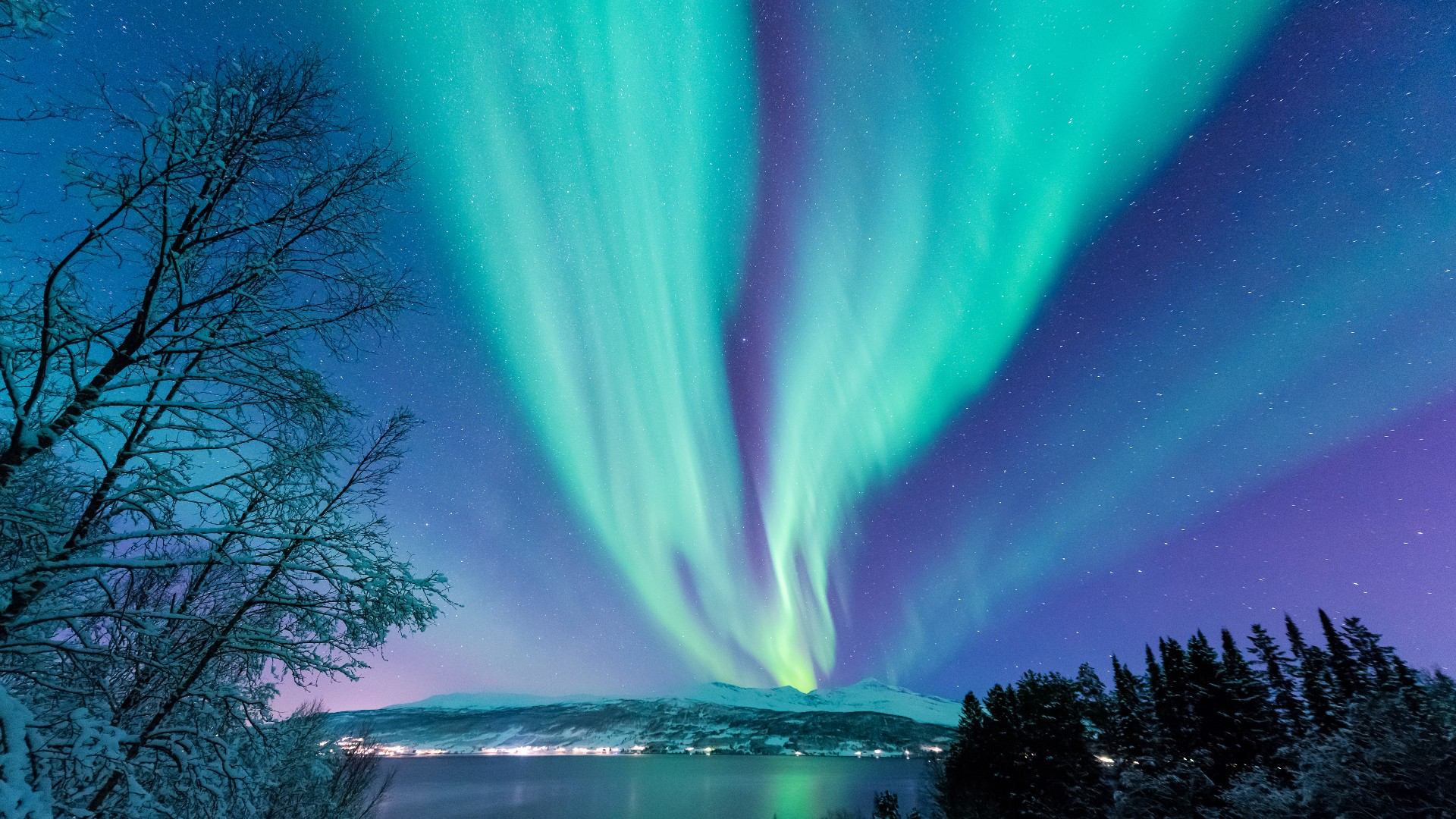 7. Tromsø
Lying amongst a cluster of islands 350 kilometres (217 miles) above the Arctic Circle, Tromsø is Northern Norway's biggest town. You'll love this city for its coastal views, lively cultural scene, and winter-wonderland feel in the colder months.
When you venture to the northern parts of Scandinavia in winter, you'll have the chance to see an otherworldly phenomenon: the northern lights. In Norway, one of the best cities to base yourself for aurora-chasing – and other wintry activities – is Tromsø. You're also temptingly close to the Lofoten Islands from here.
Explore the city sights
Despite its location in the Arctic, Tromsø has a surprising wealth of cultural gems. Learn about Arctic expeditions at the Polar Museum, and experience the traditional way of life of the native Sámi people. Be sure to ride the Fjellheisen cable car to the top of Mount Storsteinen for picturesque views.
Catch the northern lights
You have the highest chance of seeing the captivating aurora borealis here if you visit Norway in winter, which is between November and March. If you want an extra special experience, combine it with a dog sledding tour for a thrilling ride through the snow.
Stay up late with the midnight sun
As opposed to the winter, summer in Tromsø gives you the opportunity to witness a different natural phenomenon: the midnight sun. At the height of summer in the Arctic Circle, it never gets dark as the sun doesn't set. That means complete daylight for June and July, and very short nights in May and August.
---
---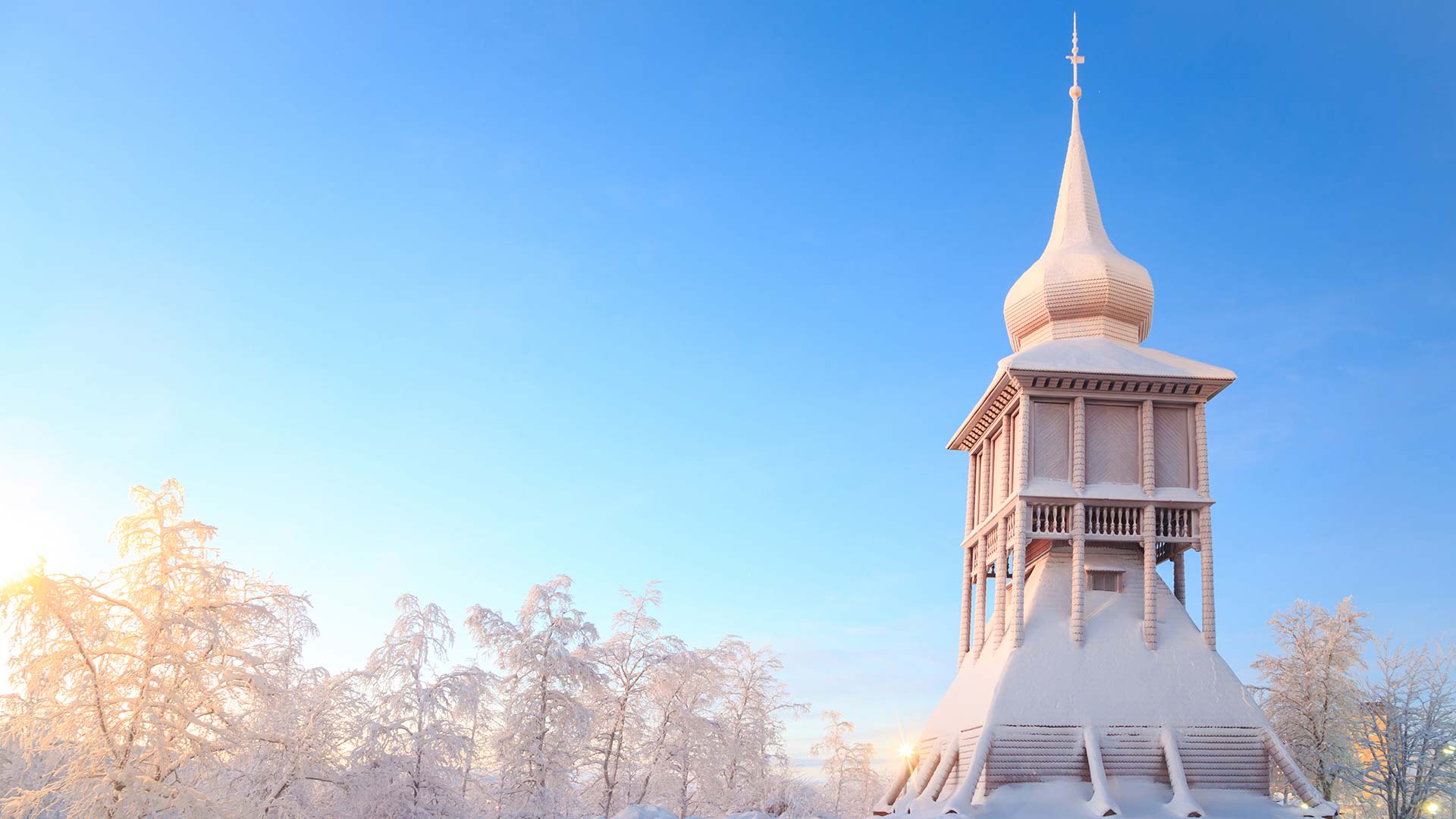 5 Bonus Scandinavian cities to visit
There are so many exciting cities in Scandinavia, we thought we'd add these bonus ones to the list:
1. Kiruna
Located in Swedish Lapland, you'll love Kiruna for its natural offerings, such as snow-capped mountains and ancient boreal forests. It's best in winter, when you can stay at the world-famous Swedish ICEHOTEL, enjoy dog sledding safaris, and chase the northern lights.
2. Ålesund
Set near Geirangerfjord, Norway's Ålesund is a convenient place to base yourself for fjord visits. The city makes for a pleasant stop on a Hurtigruten cruise trip, sailing along the western coast of the Scandinavian peninsula. You could admire Ålesund's Art Nouveau architecture and try locally caught seafood.
3. Malmö
For a blend of modern and traditional architecture, plus an artisan food scene, head to Malmö. You'll discover the 16th-century castle as well as the Turning Torso tower, not to mention Öresund bridge which links Malmö with Copenhagen, Denmark. Sweden's third city also gives you access to some lovely beaches.
---
---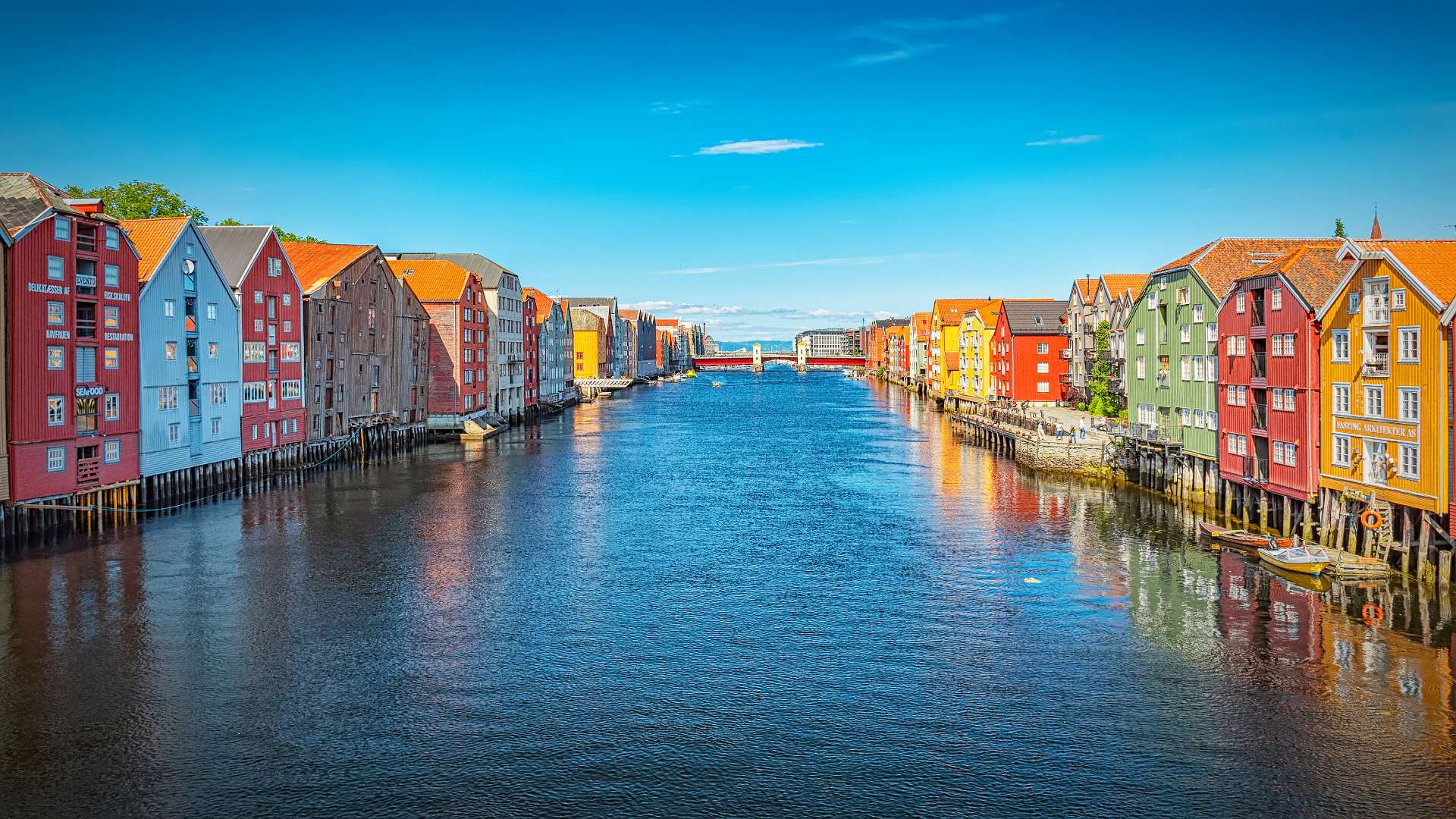 4. Trondheim
Trondheim is an atmospheric and friendly city which used to be the Norwegian capital. You can get a sense of its fascinating heritage by exploring the cobbled streets and colourful houses of the Bakklandet district. And don't miss Nidaros Cathedral, the largest Medieval building in Scandinavia.
5. Helsinki
Alright, so Finland technically isn't a Scandinavian country, but it is part of the Nordic region, along with Iceland, Norway, Sweden and Denmark. The Finnish capital, Helsinki, is a great add-on for your tour of Scandinavia.
You could start your trip by soaking up Helsinki's eclectic architecture, art galleries and sea views, before taking a Baltic cruise to Stockholm.
---
---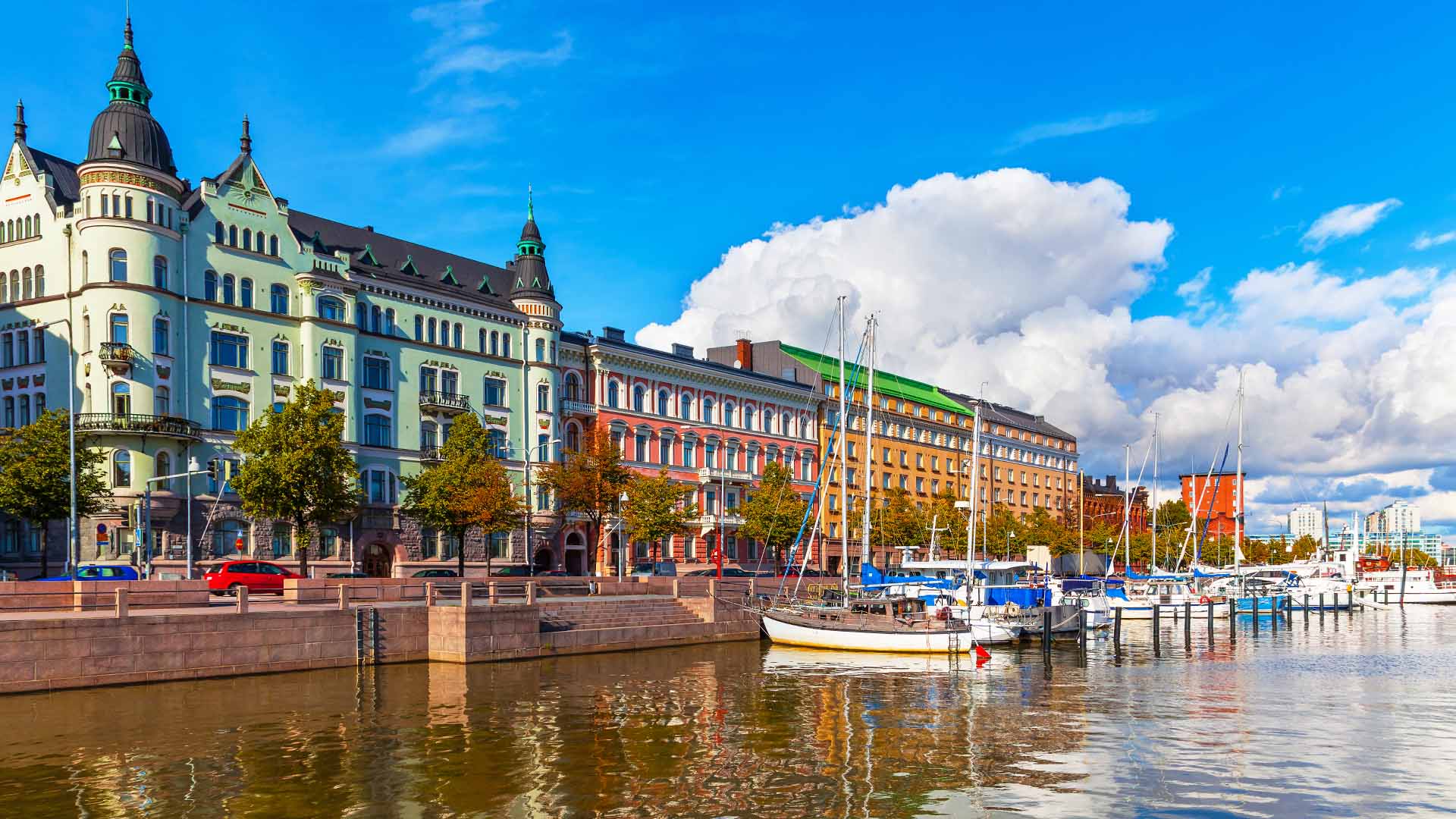 Planning your trip to Scandinavia
When would you like to visit one of these Scandinavia cities? Which one will you discover next?
To start planning your trip, take a look at these Scandinavia vacation packages and find a tour that suits you best.
When you travel with Nordic Visitor, you'll have a personal travel consultant to make your tour arrangements for you. Our Scandinavia experts are based in Stockholm and will use their in-depth knowledge of the region to craft your perfect getaway.
You could pick a self-drive tour, independent trip, or guided small group package, depending on how you prefer to travel. Just ask us for advice.
Contact our regional travel experts to plan your next Scandinavia escape. Adventure awaits.