One of the best ways to immerse yourself in Iceland's scenery is by horse riding. You could wander over lava fields, explore waterfalls and meander through lush valleys on the back of a sturdy Icelandic horse.
Whether you are a complete novice or an expert, horse riding in Iceland is suitable for all levels. And it's a great activity to enjoy with kids, so consider adding a horse riding tour to your Iceland family trip.
To learn more about Icelandic horses and the sort of horse riding experiences you can expect, read on. We've answered key questions about this activity to help you plan for your Iceland tour.
---
---
What is an Icelandic horse?
The Icelandic horse is a purebred that's unique to the country. You can distinguish these horses by their fluffy coats, thick manes and short stature.
Not only are they incredibly cute, but you'll find them to be intelligent, gentle and spirited animals that are treasured by the locals.
Is an Icelandic horse a pony?
The Icelandic horse is small, yet you wouldn't call it a pony. The reason is largely because this particular breed is as capable as other horses. Plus, it has been called a horse ever since Viking times!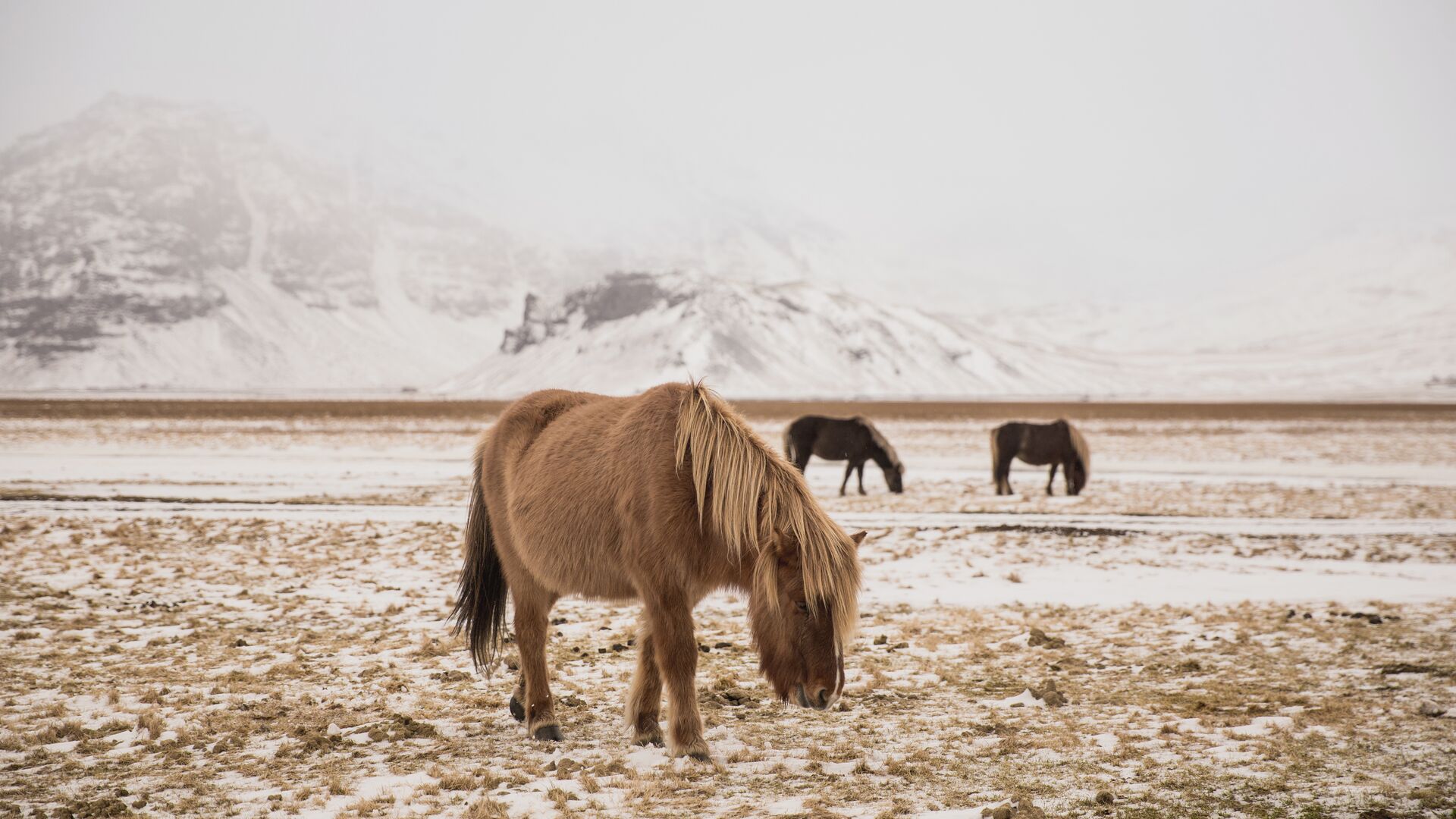 Can you ride Icelandic horses?
Icelandic horses might be short in size, but don't assume these adorable animals aren't strong.
They can carry adults and kids alike, so riding Icelandic horses is one of the best activities you can do as a family in Iceland. It allows you to explore the rugged terrain with ease and enjoy a connection with these gentle creatures.
Some Icelandic horses reach speeds of up to 50 kilometres (30 miles) per hour. But you can go as slow as you like on your horseback riding tour.
---
---
What makes Icelandic horses special?
Although they only grow to a height of about 13 to 14 hands (1.5 metres or 4.9 feet), these animals are super sturdy. You'll see that they have a full mane and tail, with coarse hair and an extra fluffy coat for much needed insulation during the winter.
As well as their small size and calm demeanor, Icelandic horses have an extra special characteristic that you should know about. They are the world's only naturally 5-gaited horse.
While other horses in the world might have 3 gaits, the Icelandic breed boasts 2 additional gaits: the tölt and skeið.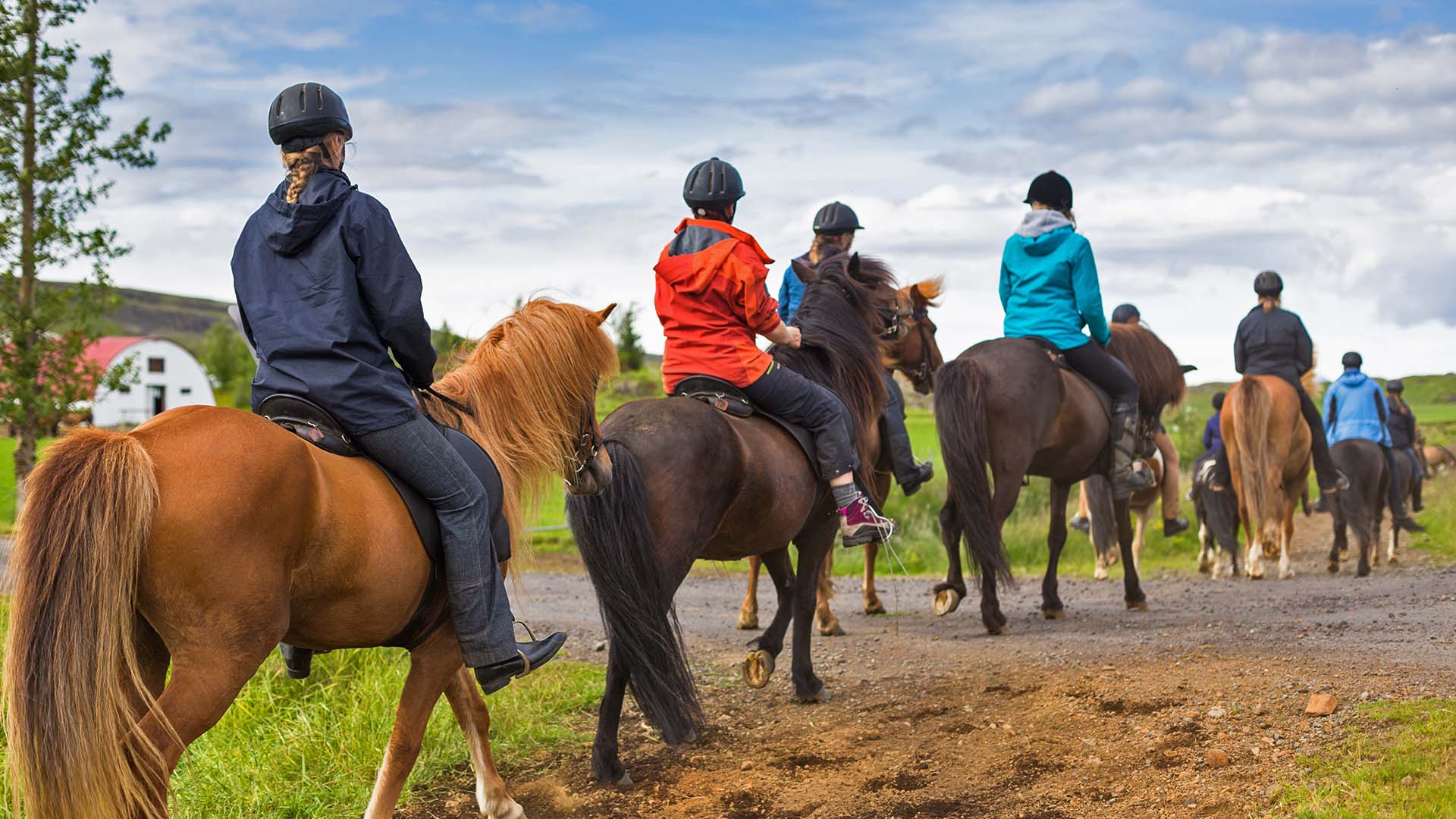 What is a tölt?
Tölt is a 4-beat, lateral ambling gait that creates a fluid, rhythmic movement. With tölt, your horseback ride is both smooth and fast.
This unique gait means you can cross rough terrain in a way that feels effortless and bounce-free.
What is a skeið?
You might hear the Skeið being called the "flying pace". It is a 2-beat, lateral ambling gait that is almost like a rhythmic gallop. "Flying" is the operative word here, as you can ride at speeds of up to 50 kilometres (30 miles) per hour.
---
---
Where did Icelandic horses come from?
Icelandic horses descend from their Norse ancestors, which were brought over by the Vikings over 1,000 years ago.
Since then, Iceland has forbidden the importation of other breeds to ensure that the Icelandic horse remains pure. In fact, if you take one of these horses out of Iceland, they can never return.
Fun fact: Did you know that Icelandic horses played an important role in Norse mythology? One of the most significant was Sleipnir, an 8-legged flying horse owned by the god Óðinn.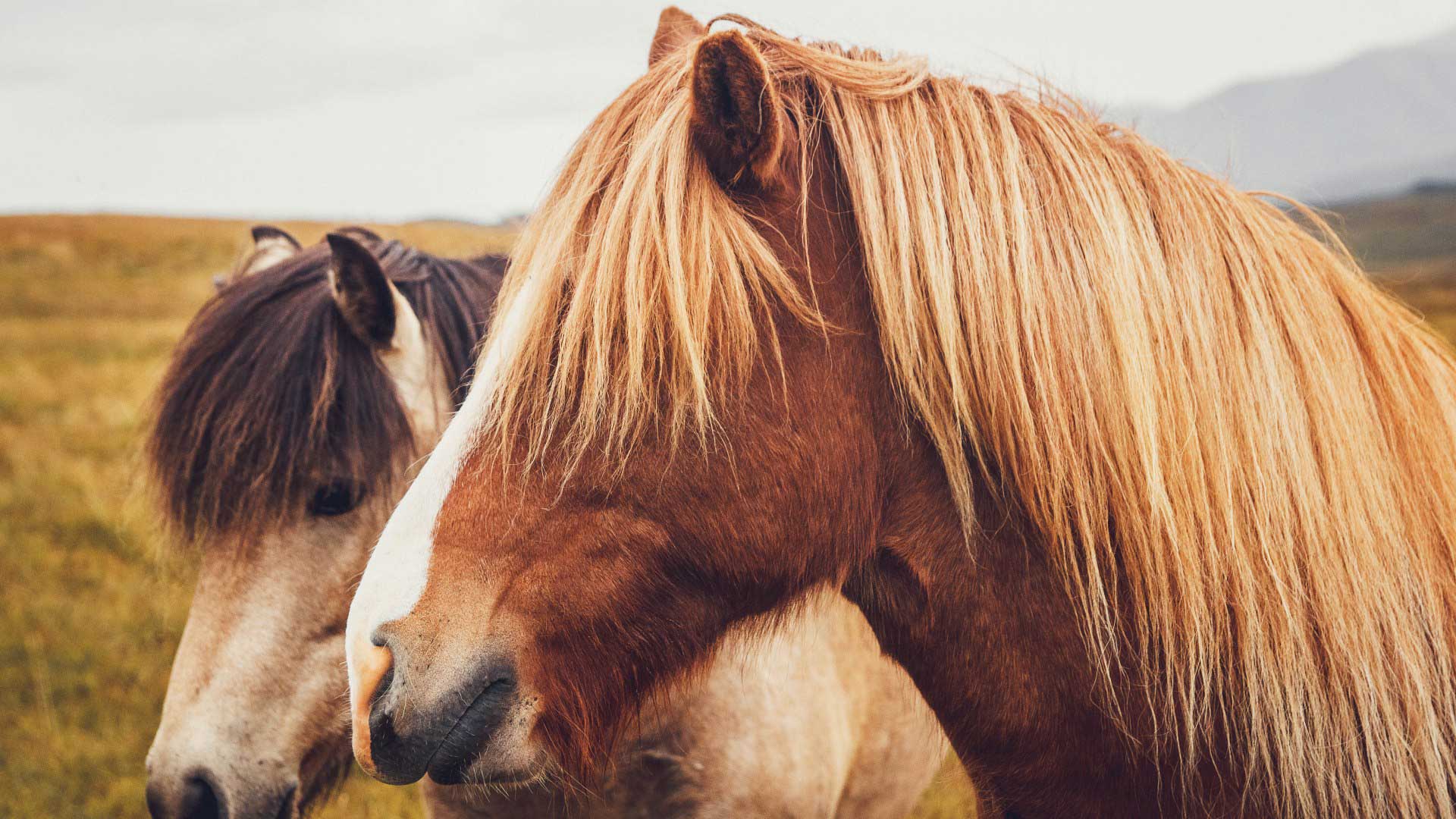 Where can you ride horses in Iceland?
There are many places across the Icelandic countryside where you can enjoy horse riding tours. Here are the best spots to go horse riding with kids.
Mosfellsdalur valley
If you're on a family trip in Iceland and basing yourself in Reykjavík, you could go horse riding in the Mosfellsdalur valley, just outside the capital.
Take in the sight of lush grasses and wildflowers that bloom in the summer months across these picturesque lowlands. Look across the horizon to admire the Bláfjöll mountains in the distance and enjoy roaming over the moss-covered lava fields.
Írárfoss waterfall
Immerse yourself in the breathtaking beauty of Iceland's south coast with a horseback ride to Írárfoss.
You'll enjoy a scenic ride to this 30-metre (98-foot) high waterfall, emerging from the green hills and mountains beneath the Eyjafjallajökull glacier. After your ride you could walk on a black sand beach, or explore the highlights of the Golden Circle.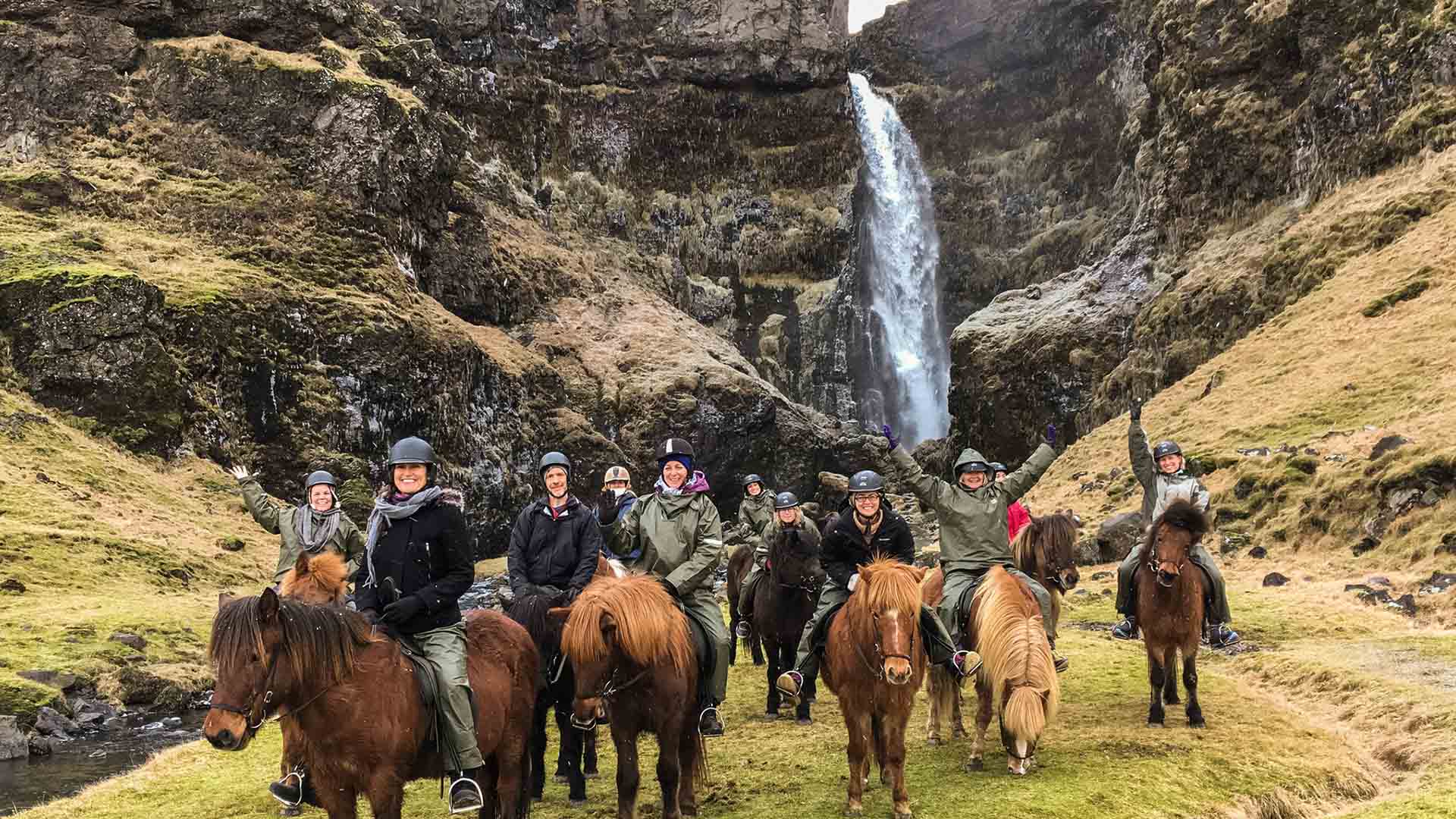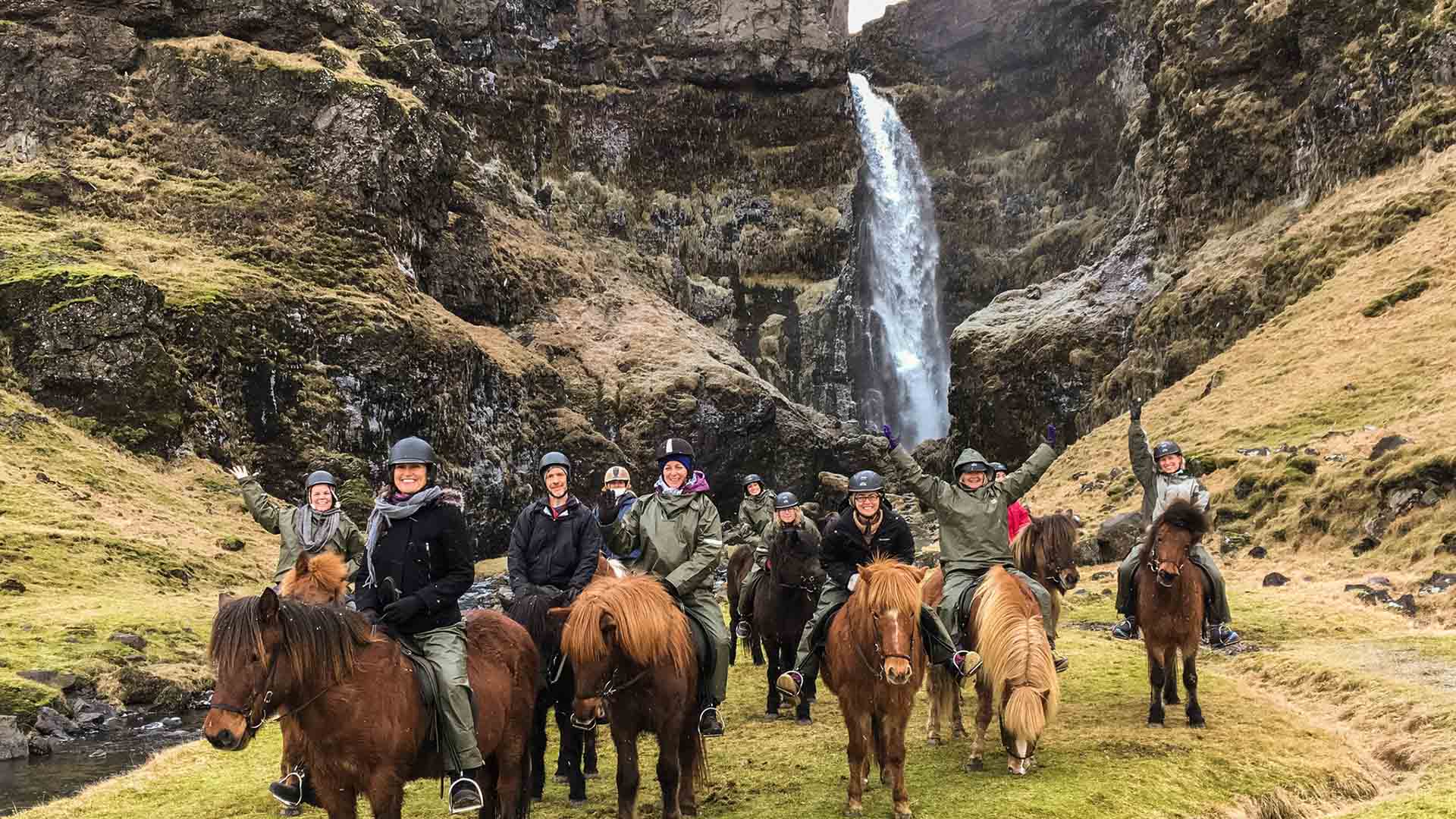 Skagafjörður valley
Skagafjörður is a gorgeous valley where Icelandic horses often roam freely across the landscape.
Riding over the wide plains blesses you with views of table mountains, glacial rivers and the Skagafjörður fjord. Make your way through picturesque meadows on horseback and soak up the soothing atmosphere of this valley, one of North Iceland's must-see spots.
---
---
Where can you see wild horses in Iceland?
If you don't feel like riding horses in Iceland but want to see them "in the wild", head to Skagafjörður. It is believed that horses actually outnumber humans in this remote part of Iceland!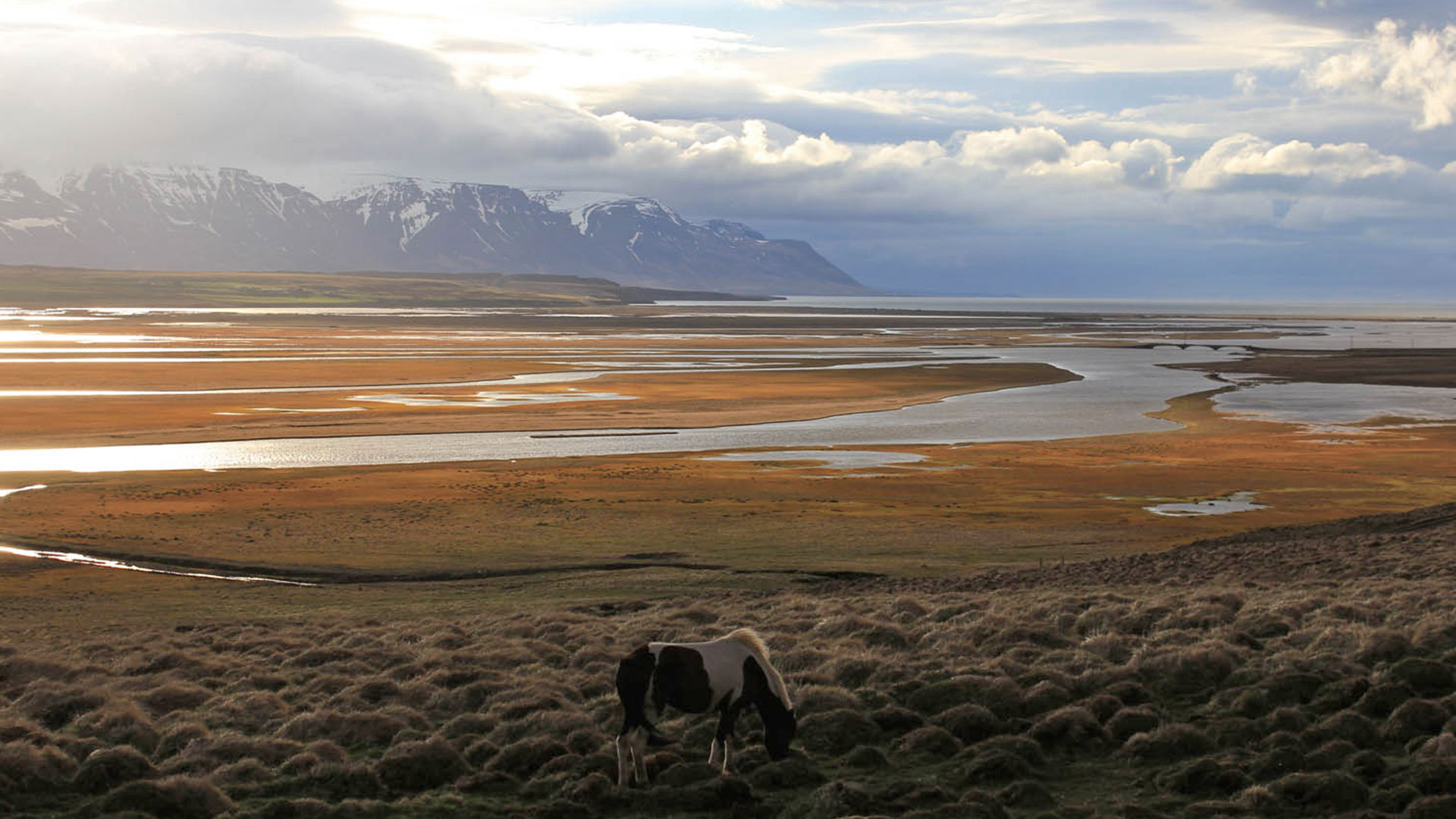 What to wear horseback riding in Iceland?
When you go on a horse riding tour in Iceland, you'll be given the appropriate gear on the day. This includes a waterproof jacket and trousers, helmet and gloves.
You should also wear hiking boots, warm socks and a jumper when you go horse riding.
---
---
Are Icelandic horses good for beginners?
The great news is that you don't need any previous riding experience to enjoy this activity. You can go as gently as you like, so if you've never been horse riding before, don't worry. You'll be accompanied by an expert guide who will show you the ropes before you begin.
Icelandic horses are suited for riders of all abilities, from beginners to experts. You could walk, trot, canter, gallop or tölt on your horseback ride.
What is the age limit for horse riding tours?
You can take the kids horse riding in Iceland if they are older than 6 years of age. However, some tours require a minimum age of 7 or 8, so check with your travel consultant first. Bear in mind that children need to be supervised by an adult during the tour.
---
---
What other fun activities are there for kids in Iceland?
There are so many awesome things you can do in Iceland with kids! As well as meeting Icelandic horses, you could look for puffins on the coast or take the family whale watching in Iceland.
A family tour in Iceland isn't just about seeing the animals though. You could go on adventures too. Imagine taking a boat ride over a glacier lagoon, walking through lava caves, or watching geysers spurt water high up into the air.
Your kids might love learning about Vikings, tasting Icelandic ice cream, or meeting the Yule Lads at Christmas. You could swim in Iceland's geothermal pools, or hunt for the northern lights in winter.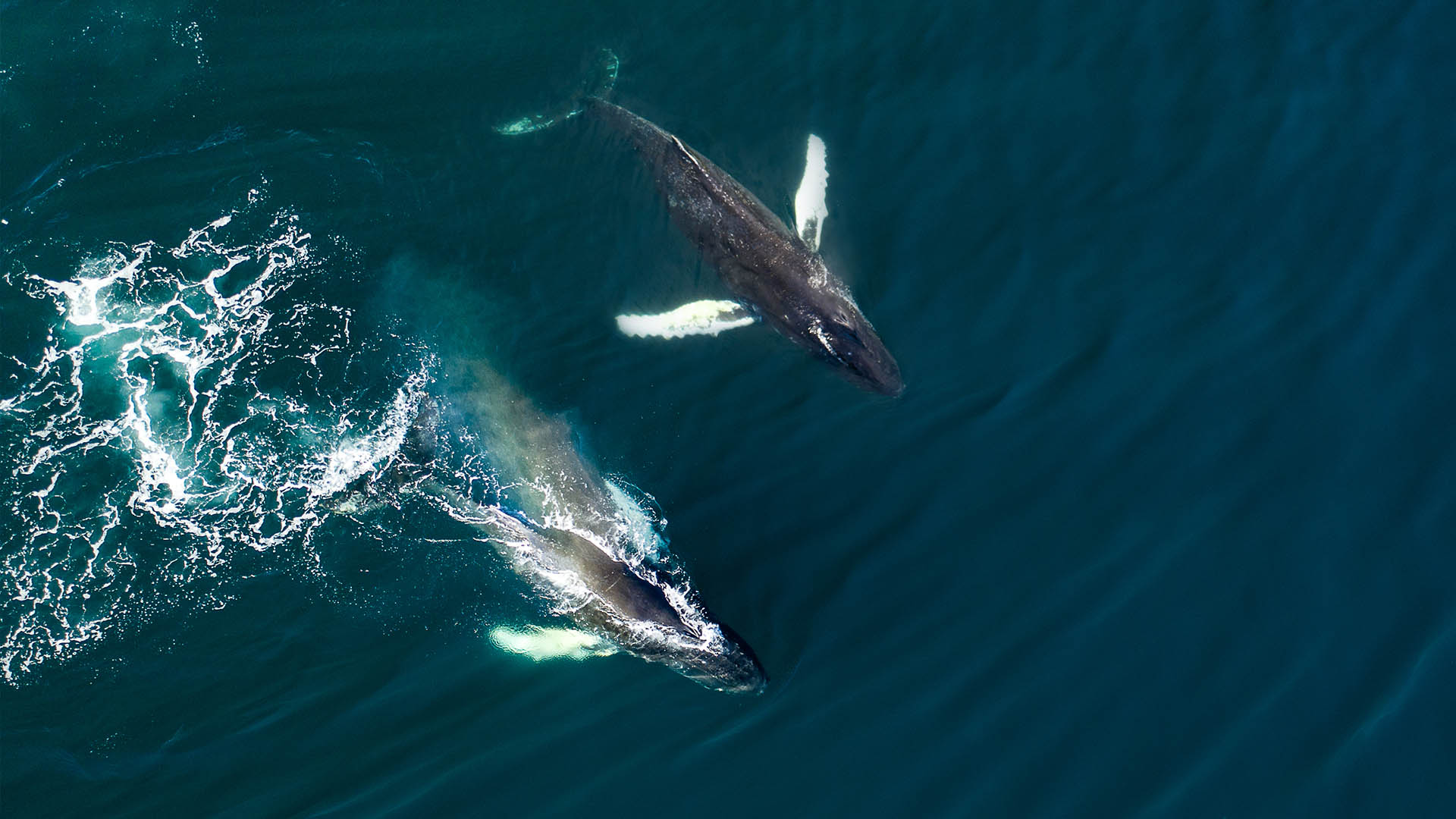 Whatever your idea is of a fun family trip to Iceland, Nordic Visitor can make it happen.
Our travel experts are based in Reykjavík and have years of experience in planning family tours. They'll create an itinerary that's perfect for you and yours, arranging your activities and booking you into the best kid-friendly hotels.
Plus, you'll be able to reach us around the clock during your trip thanks to our 24/7 support helpline. It's reassuring to know that you have local experts there for you should you need us.
Get in touch to start planning your family getaway to Iceland.