In Switzerland, summer and winter couldn't be more different. You probably already know that the frozen peaks of the Swiss Alps are a sought-after snowsports destination. But what happens when the seasons change?
Read on and discover what to do in Switzerland in summer.
Breathtaking road trips and thrilling outdoor activities are just the beginning. You could also immerse yourself in the local culture and take your pick from art, music and food festivals.
As well as warmer weather, the summer months usher in longer days, perfect for soaking up the scenery. And what scenery!
In the Swiss Alps, lofty mountains, glittering glaciers and idyllic wildflower meadows are waiting for you. Elsewhere, you'll find turquoise lakes, historic chateaus and celebrated vineyards. Not to mention cities, towns and villages brimming with old-world Swiss charm.
---
---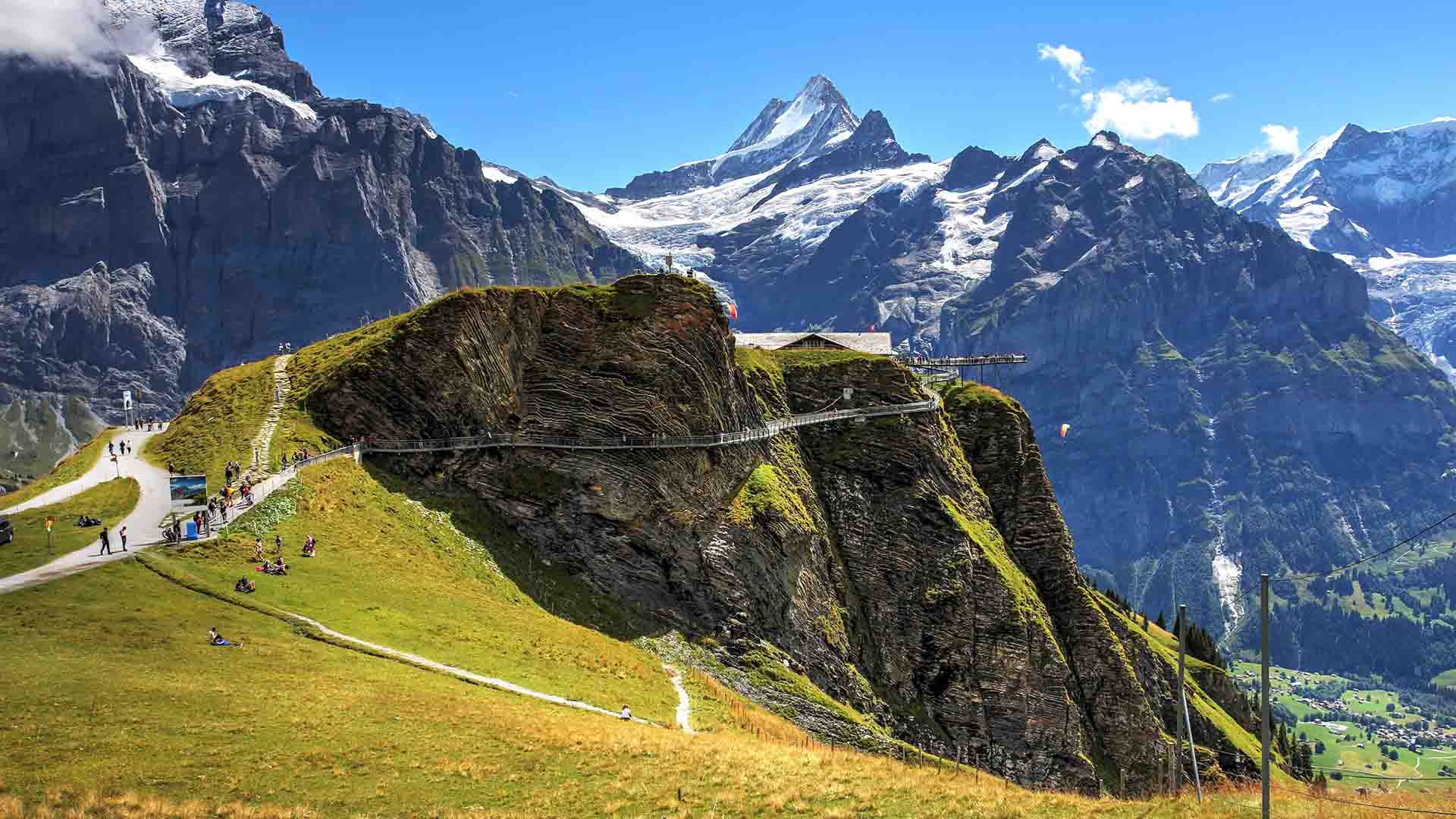 When is summer in Switzerland?
Summertime in Switzerland spans June through mid-September. At this time of year, attractions tend to have the longest opening hours. Plus, you'll have plenty of daylight, ideal for making the most of the spectacular views.
June is early summer and tends to be a little milder. Whereas July and August – peak summer season – are best for enjoying the year's warmest temperatures.
Alternatively, travel in May or from mid-September to October – the shoulder season – to experience the top attractions with fewer visitors around. It's worth remembering that the temperatures will be cooler and the weather could be more changeable in spring and autumn.
---
---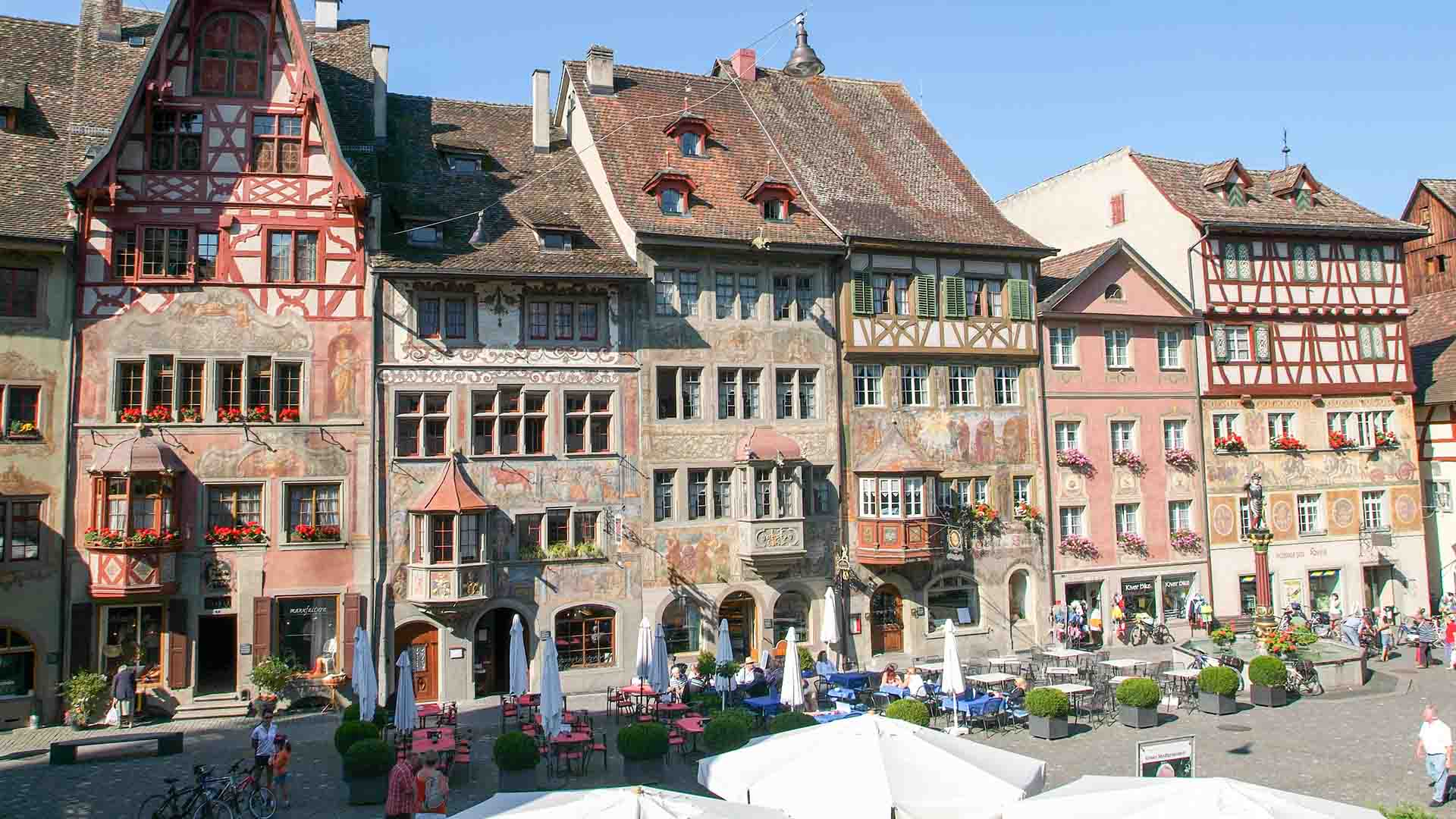 What's the weather like in Switzerland in summer?
Switzerland has a continental climate, which means it has cold winters and warm summers.
That said, the weather will vary depending on where you are. This is because mountain ranges affect the way weather systems move through the country. And of course, conditions in the Alps will be different to what you'd experience at lower altitudes.
Visit in summer – June to mid-September – and you'll often get pleasantly warm temperatures averaging around 20°C (68°F). June and September tend to be the cooler of the summer months, while July and August are the hottest.
This is the range of average temperatures you could experience in some popular Swiss destinations between June and September:
| | | | |
| --- | --- | --- | --- |
| Town | Area of Switzerland | Temperature °C | Temperature °F |
| Bern | Northwest (Canton of Bern) | 9-25 | 48-77 |
| Davos | East (Canton of Graubünden) | 6-19 | 43-66 |
| Geneva | West (Canton of Geneva) | 11-27 | 48-77 |
| Zermatt | South (Canton of Valais) | 7-20 | 47-68 |
| Zürich | Northeast (Canton of Zürich) | 11-24 | 52-75 |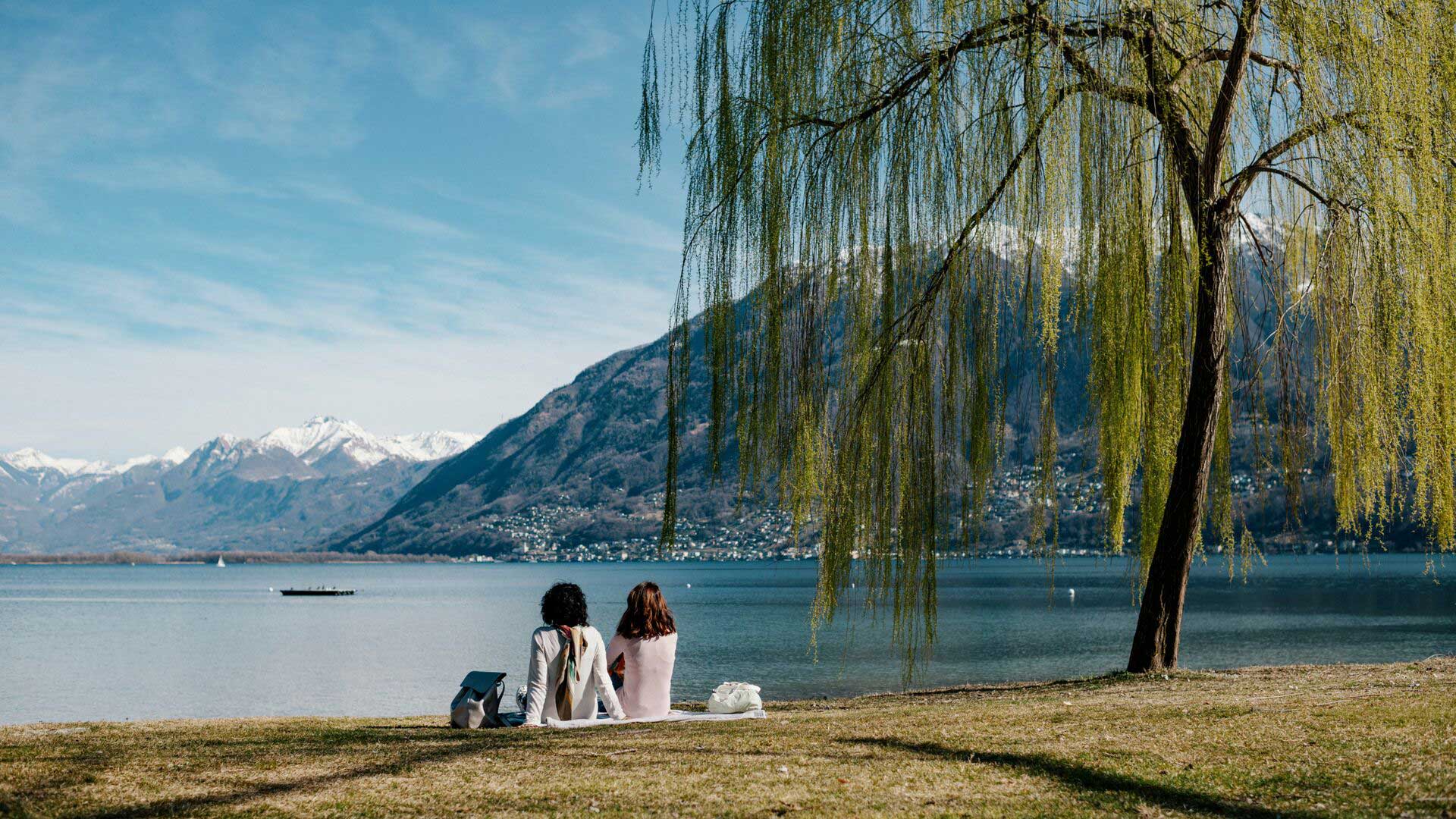 What to wear in Switzerland in summer
No summer trip to Switzerland would be complete without time outdoors. For instance, you could go hiking, ride cable cars up to jaw-dropping mountain viewpoints, or swim in inviting lakes.
This means you'll want to be prepared for a variety of activities and weather conditions, even if you are travelling in summer. Wearing layers is often the best way to dress for this.
For example, you could start with a light baselayer top and comfortable bottoms. Just make sure to pack a day bag with a warm fleece, waterproof jacket and cosy hat, in case the weather changes unexpectedly.
To get you started, here's a basic packing list for Switzerland:
Walking boots or shoes with good grip
Waterproof jacket and trousers
Insulated jacket
Warm fleece or woollen jumper
Light baselayers
Hiking socks
Rucksack
Warm hat and gloves
Sun hat
Sunglasses and suncream
Swimwear and travel towel
Umbrella
Reusable water bottle
European plug adapter (type C or J)
If you plan on dining out in the evening, it's also worth bringing some smarter outfits to change into.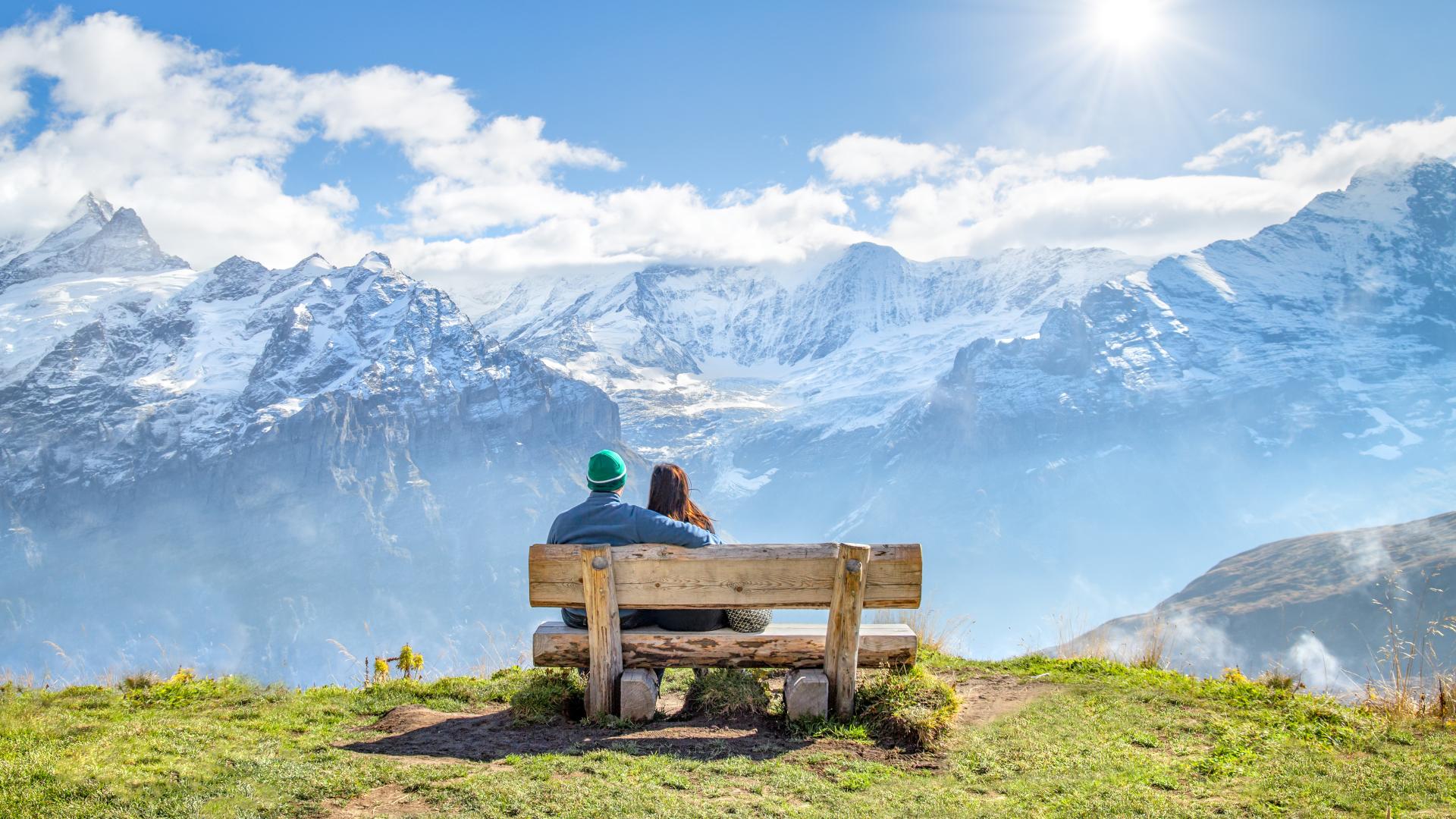 Things to do in Switzerland in summer
One of the best ways to explore Switzerland in summertime is by taking the wheel on a road trip. This will give you the freedom to explore at your own pace and take detours.
Spontaneous moments often make for memorable travel experiences. But having an idea of what you want to do before you go will help make sure you have an unforgettable trip overall.
So coming up are some suggestions for amazing activities you can try on your summer getaway to Switzerland.
1. Ride iconic Swiss railways
Swiss trains are world-famous for running like clockwork. So travelling on Switzerland's railways is a chance to combine two things that the country is known for: awe-inspiring scenery and meticulous timekeeping.
Hop aboard and you could ride sleek intercity trains or take traditional cogwheel railways up mountains. Either way, you can sit back, relax and enjoy the view on a day trip to remember.
These are just some of the most beautiful short train journeys in Switzerland:
Kleine Scheidegg to Jungfraujoch
Perched at 3,454 metres (11,330 feet) above sea level, Jungfraujoch (or the "Top of Europe") is the highest train station in Switzerland. With year-round glacier access and an ice sculpture hall, along with a restaurant, café and chocolate shop, it's a destination in its own right.
Zermatt to Gornergrat
Board this open-air mountain rack railway in the Alpine village of Zermatt and in 35 minutes you'll arrive on the Gorner ridge. Throughout your journey, marvel at jaw-dropping views of the Matterhorn.
Lausanne to Montreux
Expect tranquil lakeside scenes and sprawling vineyards dotted with chateaus on this trip along the shores of Lake Geneva. In just 25 minutes you'll be transported from the pretty university city of Lausanne to the medieval heart of Montreux.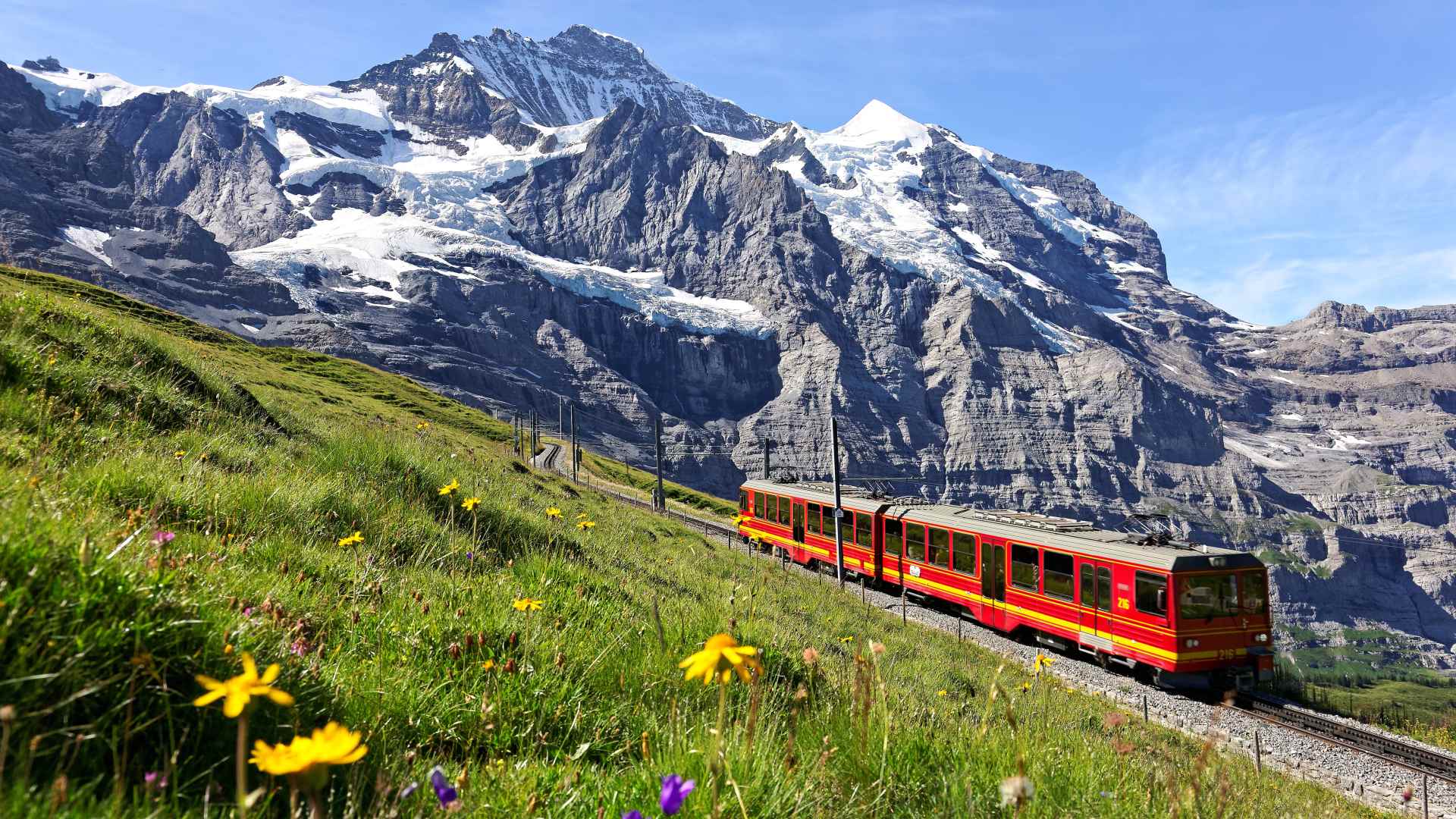 2. Experience Switzerland's lakes
Switzerland is landlocked, so it's probably not the first place that comes to mind when you think about relaxing by the water. But did you know that Switzerland is home to around 1,500 lakes?
Of course, some of these are small bodies of water tucked away in the remote mountains. Others, meanwhile, are easy to get to and ideal for activities like swimming and paddle boarding.
That said, you don't need to dip a toe to appreciate Switzerland's beautiful blue lakes. You can also enjoy them from lakeshore promenades or from the decks of passenger ferries and vintage paddle steamers.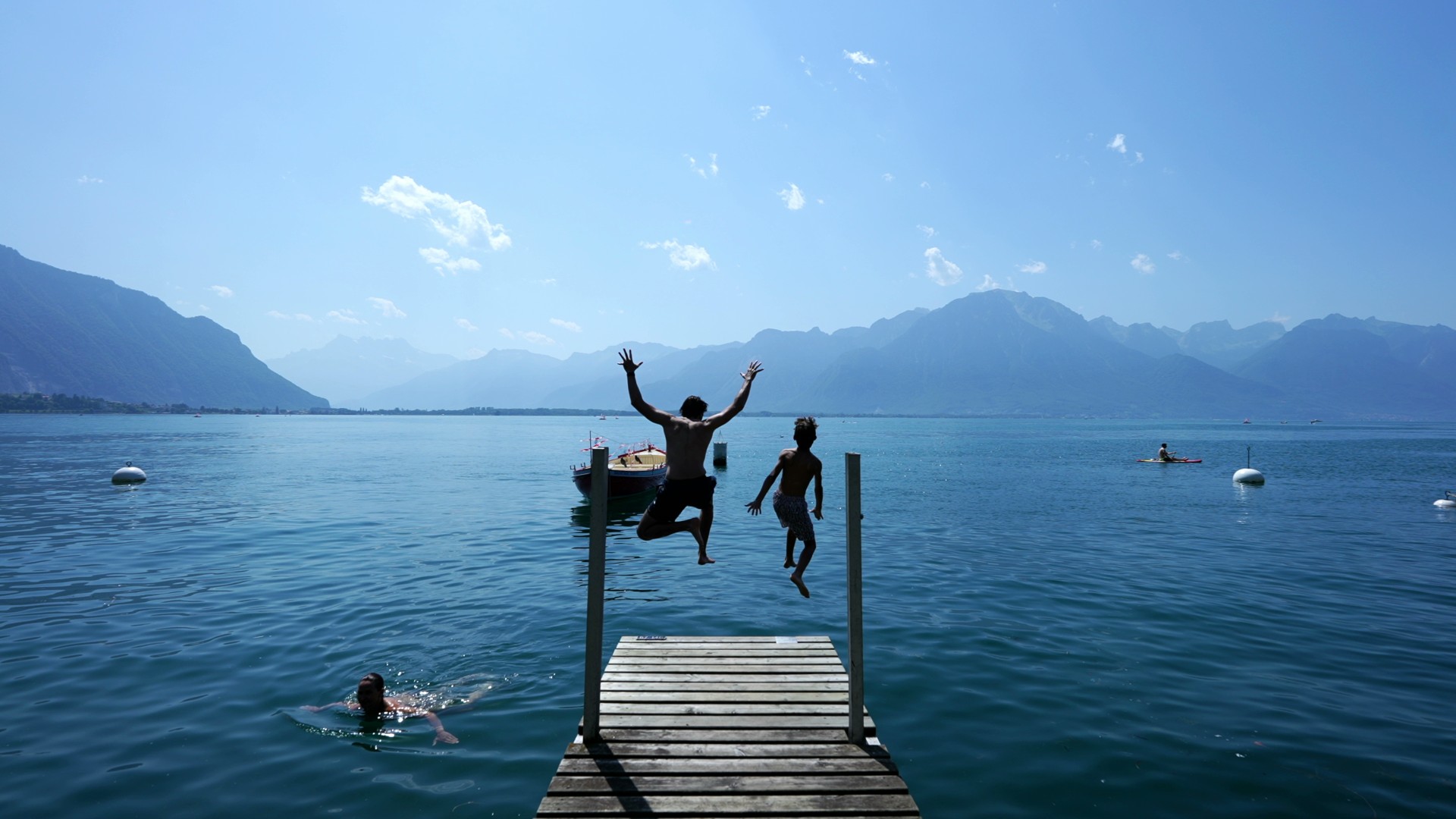 Come summertime, these are just a few of the top lakes you could check out in Switzerland:
Lake Thun and Lake Brienz
Sitting at the gateway to the Bernese Alps, you'll find these neighbours on either side of a town called Interlaken. From the castle-studded shores of Lake Thun ("Thunersee") and Lake Brienz ("Brienzersee"), you can see iconic peaks, such as the Eiger, Mönch and Jungfrau.
Lake Geneva
Straddling the Swiss-French border, Lake Geneva ("Lac Léman") is the largest of Switzerland's lakes. As well as sightseeing in the cosmopolitan cities of Geneva and Lausanne, you could visit one of the many vineyards surrounding the lake.
Lake Constance
Located on the border with Germany, Lake Constance ("Bodensee") is another of Switzerland's largest lakes. Take a trip to the town of Stein am Rhein, where you'll see fine examples of half-timbered houses with intricately painted facades. Then check out the nearby Rhine Falls, one of the most powerful waterfalls in Europe.
Lake Maggiore and Lake Lugano
Head to these dreamy lakes on Switzerland's southern border and you'll be treated to a slice of Italy. The shores of Lake Maggiore ("Lago Maggiore") and Lake Lugano ("Lago di Lugano") are studded with towns and villages that exude Mediterranean charm. Just picture yourself enjoying fresh gelato in a piazza surrounded by pastel-coloured buildings.
---
---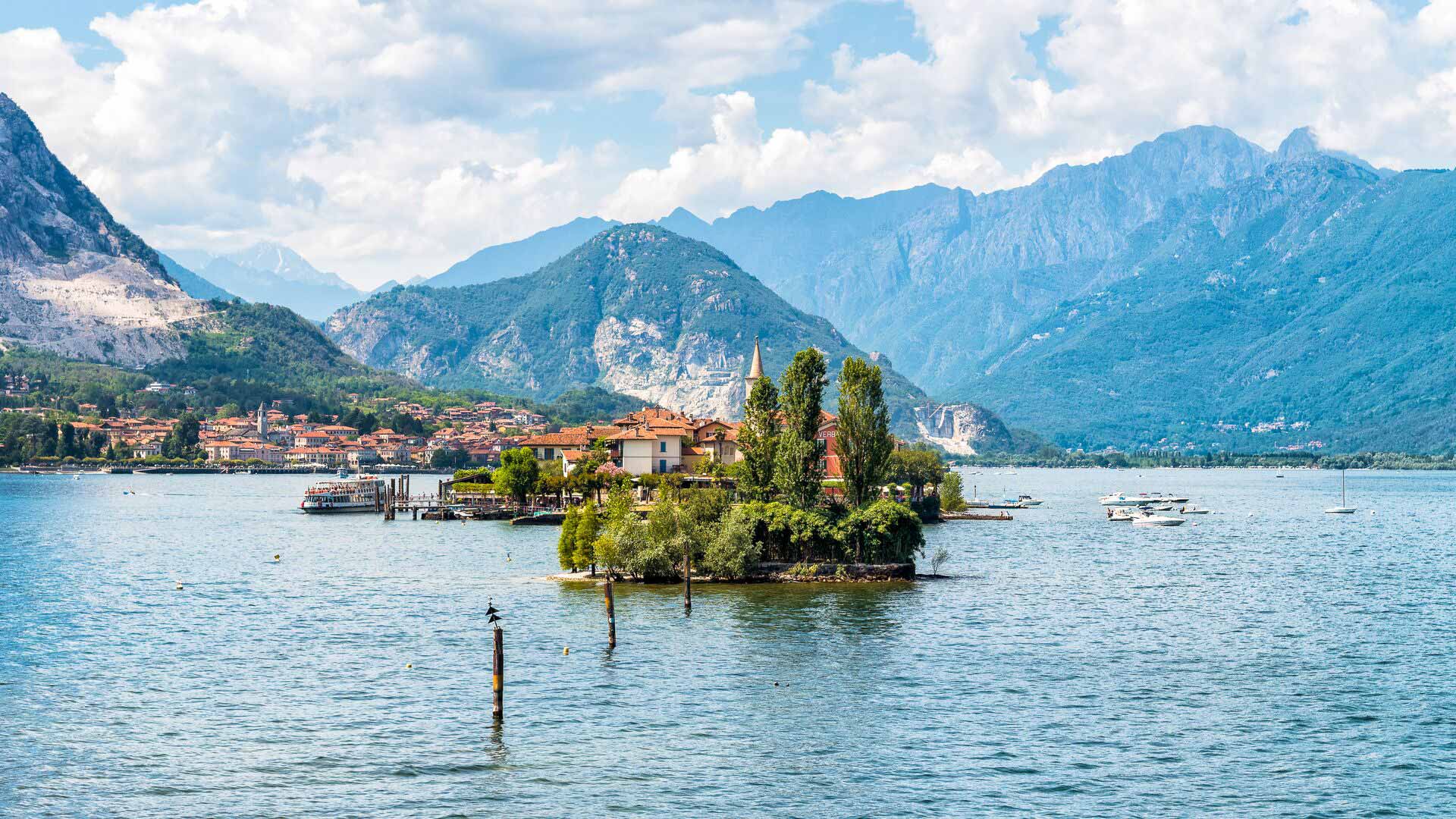 3. Try outdoor activities
Throughout summer, the warmer temperatures and longer days transform Switzerland into a paradise for nature lovers.
In fact, there are over 65,000 kilometres (40,390 miles) of way-marked hiking trails crisscrossing the countryside. Thanks to this extensive offering, you'll find something to suit you, whatever your abilities.
With Switzerland's unspoiled scenery beckoning, it's time to lace up your hiking boots, pack a picnic and hit the trail. Soon you could be strolling through wildflower meadows, relishing shady forest paths and soaking up views of snow-capped peaks.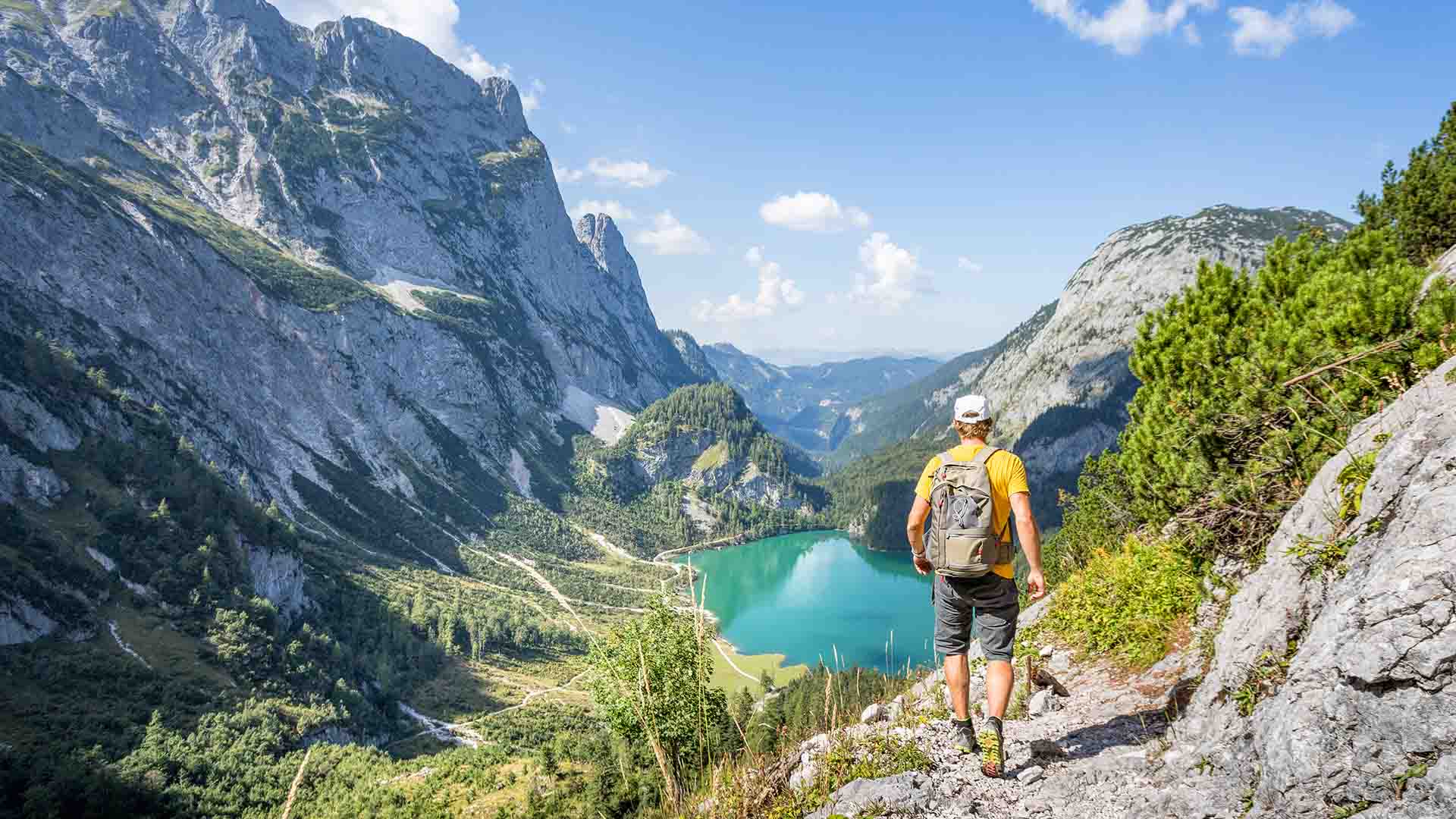 It's not just about hiking though. Here are more ideas for your next adventure:
Cycling
Hop into the saddle, whether it's a road, mountain or town bike, and get ready to experience Switzerland on two wheels. There's a country-wide network of signposted routes for you to enjoy.
Watersports
Switzerland's lakes are the perfect playground for activities such as paddle boarding and kayaking. The most popular lakes will have places for you to rent gear for a leisurely outing.
Snowsports
Year-round snow on some of Switzerland's glaciers means that you can ski or snowboard, even in summer. So while it's not possible to sweep downhill at the likes of St Moritz, head for the Theodul glacier above Zermatt to get your fix.
The Swiss Alps are home to marmots, chamois, ibex and plenty of birdlife. So whatever you end up doing, make sure to keep an eye out for the local wildlife.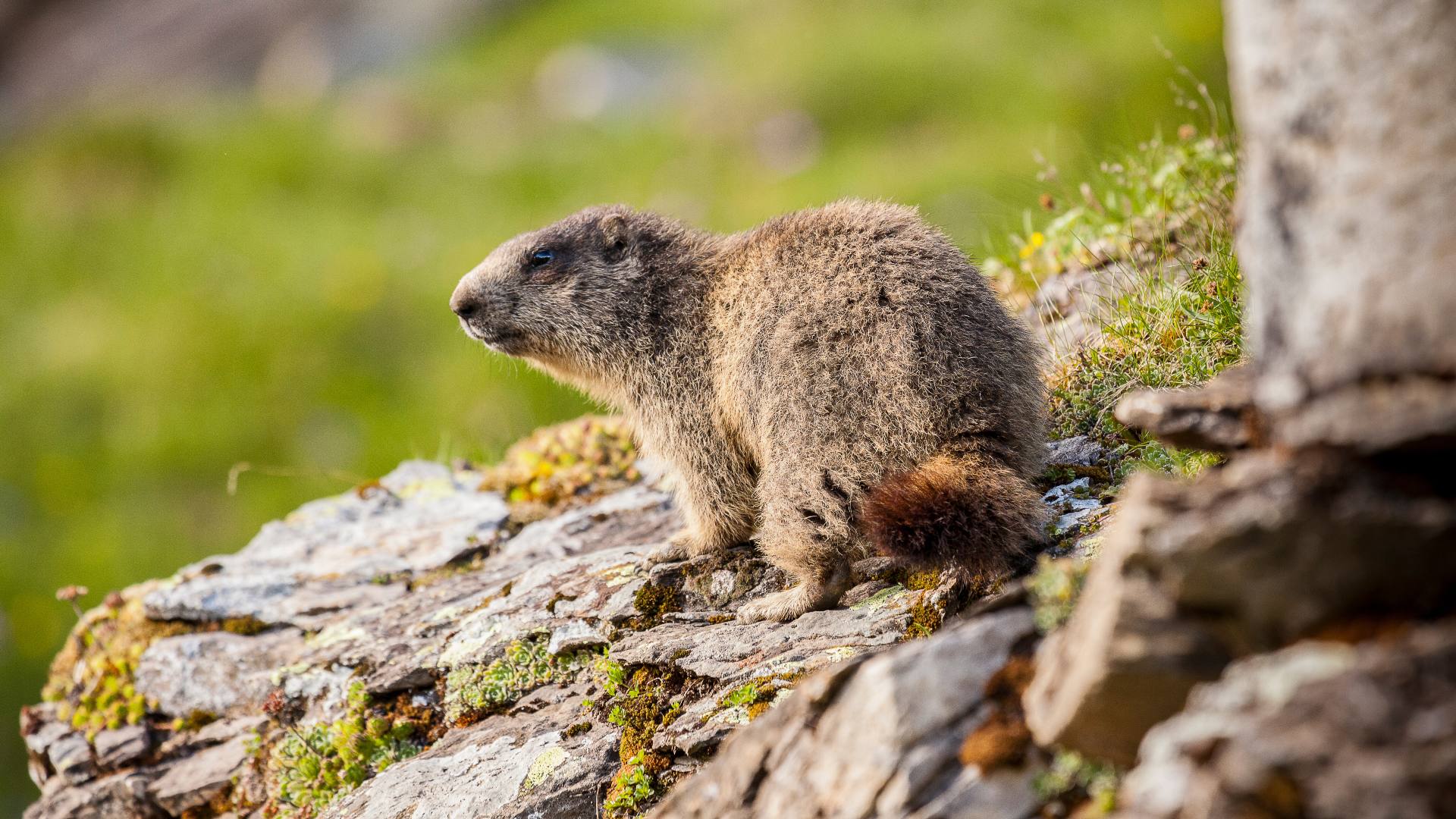 Good to know: It's worth mentioning that, compared to going for a hike, summiting one of Switzerland's Alpine peaks is a different undertaking. In this case, you'll find that a high level of fitness, mountaineering and climbing skills, as well as experience moving at altitude, are essential. Hiring a professional mountain guide is highly recommended.
---
---
4. Visit fairytale castles
Although you can explore Switzerland's castles (or "chateaus") year-round, summer is one of the best times to visit. This is because many of them have beautiful gardens that'll be in full bloom.
Plus, most of these grand castles and palaces have their longest opening hours between June and September.
Switzerland's rich heritage means that you'll be able to see castles of different ages and styles. For instance, you could tour 1,000-year-old fortresses as well as turreted manor houses from the 19th century.
Head for Lake Thun, at the foot of the Bernese Alps, and you'll be able to visit several castles in a small area. Spiez Castle, Hünegg Castle and Schadau Park are all good places to begin.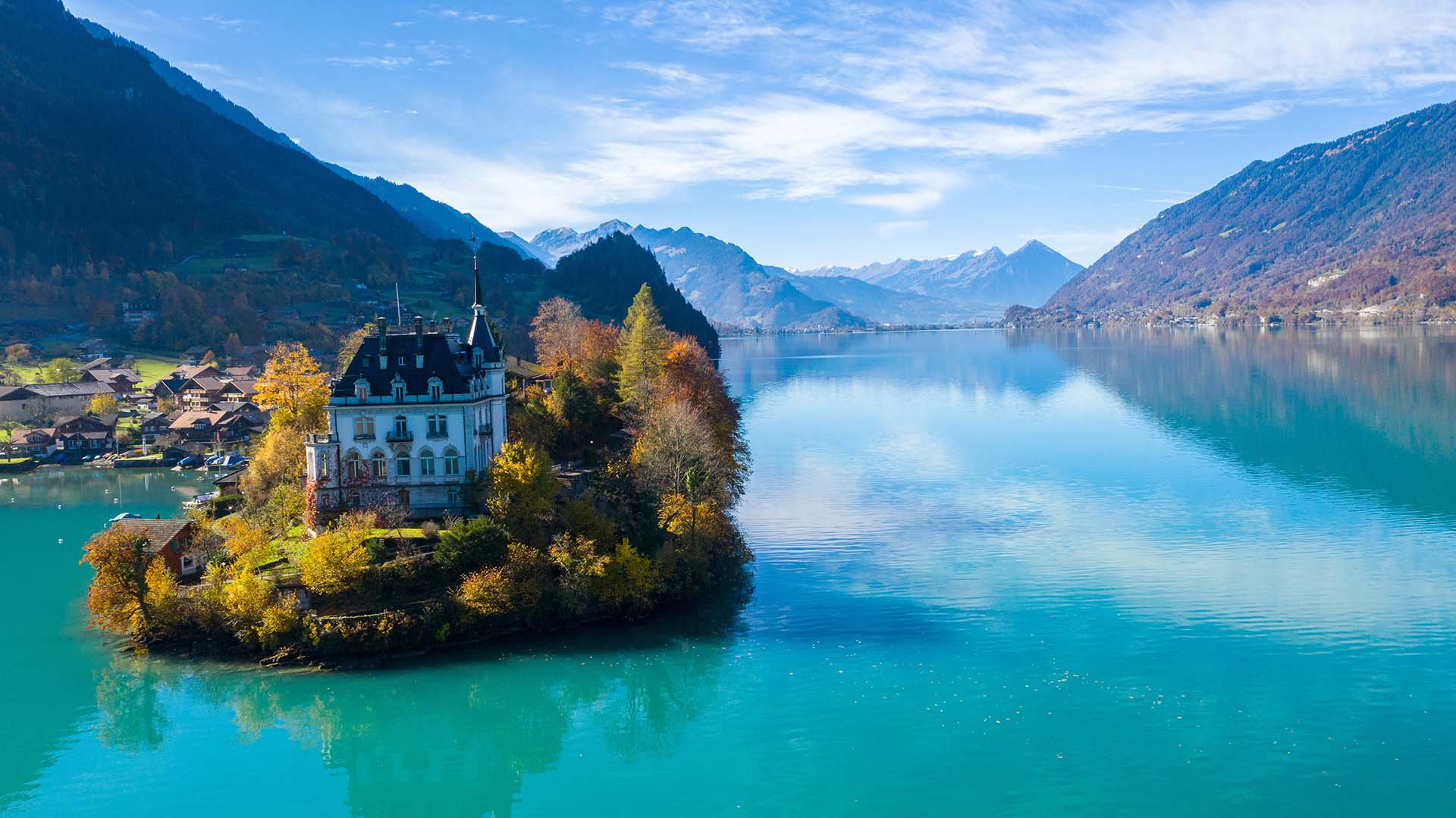 These are even more top Swiss castles for you to check out:
Château de Chillon
Thanks to its role in The Little Mermaid, Château de Chillon is one of the most popular castles in Switzerland. You'll find this stronghold in Montreux on the shore of Lake Geneva.
Beyond inspiring Disney movie backdrops, the castle's location was key for the Counts of Savoy between the 12-16th centuries. During this time, they became powerful by controlling the movement of boats on the lake from here.
Neuchâtel Castle
Neuchâtel was once part of the Kingdom of Burgundy, and the castle has had many roles over its 1,000 years of heritage. Today, it's home to the Canton of Neuchâtel's parliament, the Grand Council. But the gardens and views over the town are reason enough for a visit.
Château de Gruyères
Perched on a hilltop in the Pre-Alps, this 13th-century castle in Gruyères is well worth your time. Here you can glimpse medieval stained-glass windows and capes that once belonged to knights.
Palais de Rumine & Musée Cantonal des Beaux-Arts
Built in the 1800s, this Florentine Renaissance palace in Lausanne used to be a university. Now, there are 5 museums and galleries for you to browse.
---
---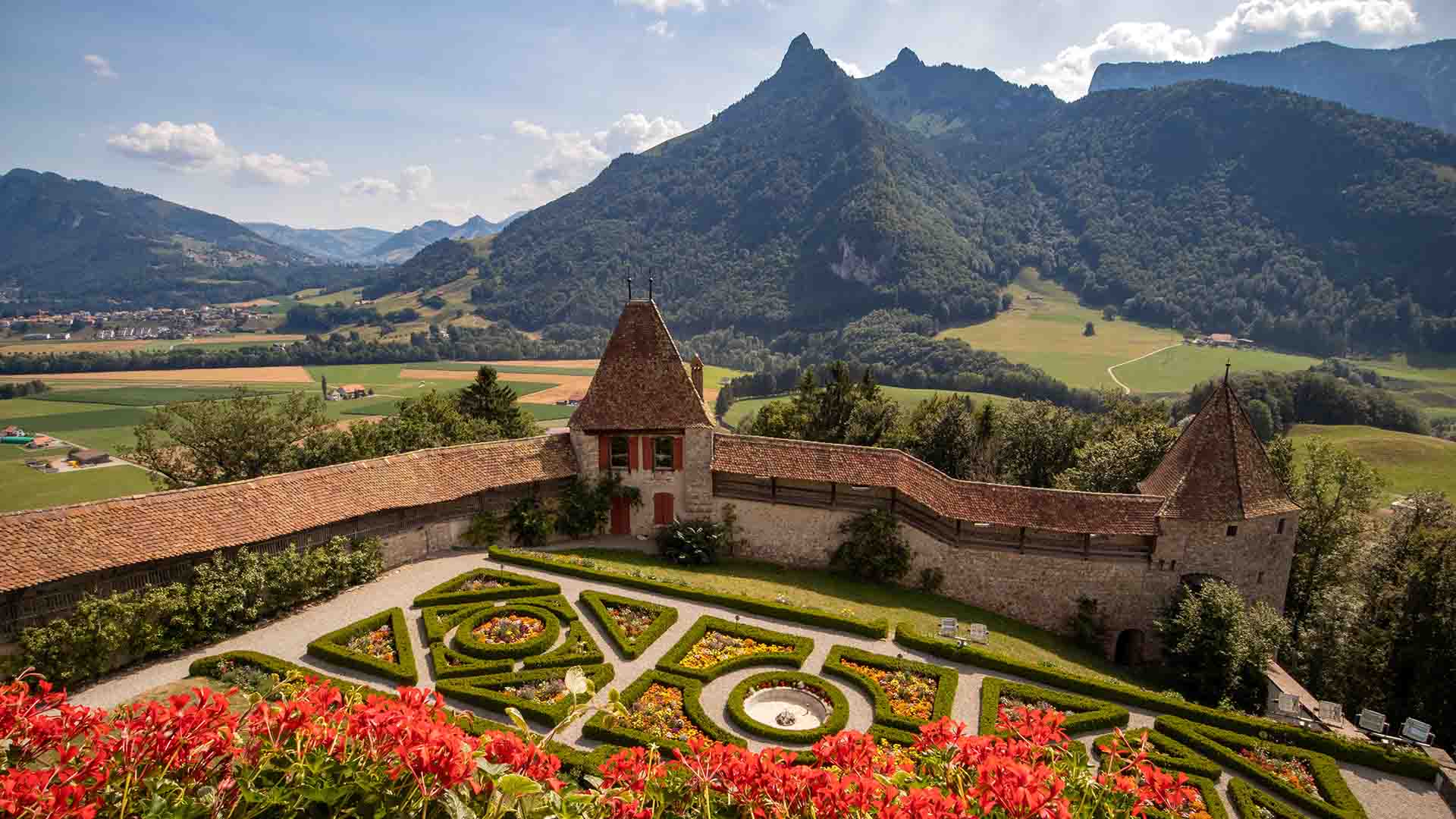 5. Wine and dine the Swiss way
When you think about Swiss food, chocolate and cheese fondue are probably the first things that come to mind. And while these are local (and world-renowned) favourites, there's plenty more to discover when it comes to the national cuisine.
For instance, did you know that Switzerland has one of the highest densities of Michelin-starred restaurants in the world?
What's more, summertime is perfect for dining al fresco. Just imagine having a cocktail at a sophisticated lakefront bar or a hearty dish at an Alpine restaurant. This is also a great time of year for getting your hands on fresh produce at Swiss farmers' markets.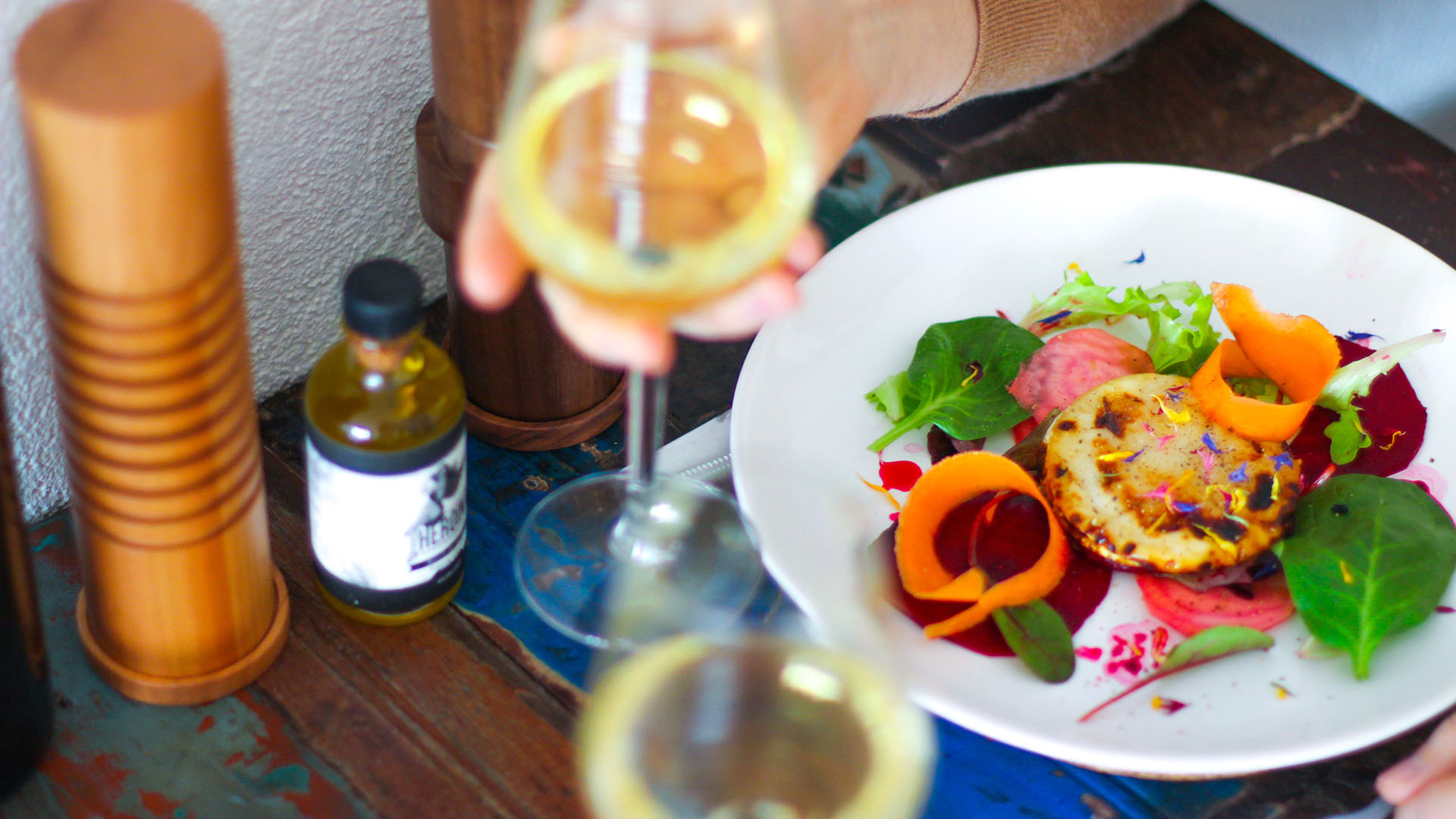 If you love good food, there's a chance you appreciate fine wine too. In this case, you won't want to miss a visit to one of Switzerland's wineries.
The UNESCO-protected vineyards of Lavaux, near Lausanne, are an excellent place to start. Why, you ask? Picture the scene: you're sipping a glass of wine in the same vineyard the grapes were grown in, with the Alps as your backdrop.
Or for a dining experience with a difference, try the revolving mountaintop restaurant on the Schilthorn. A cable car will take you up to Piz Gloria station where you can savour a meal with unforgettable 360-degree views.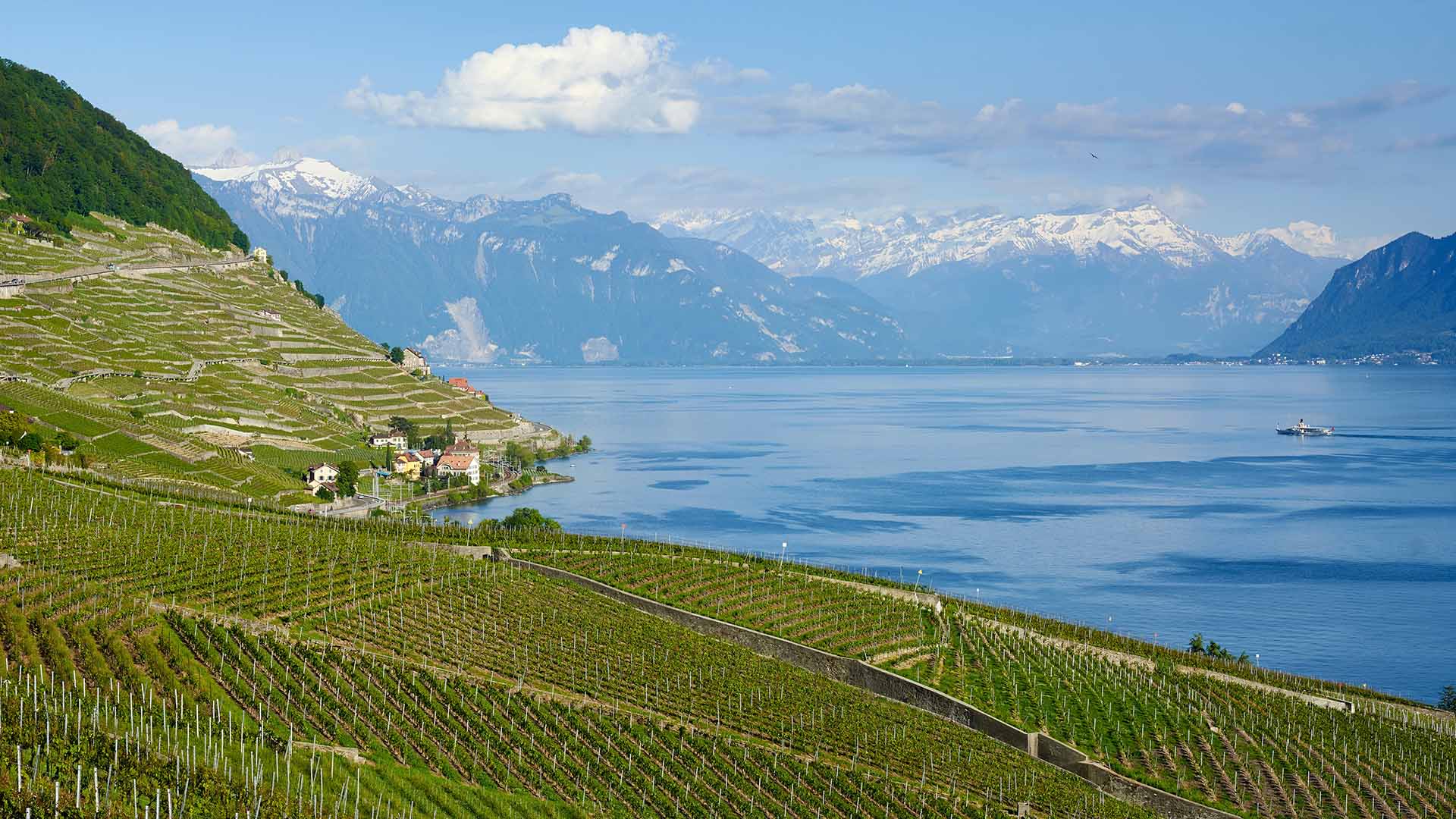 Where to go in Switzerland in summer
Switzerland might be a small country, but you can have a wide range of experiences here, depending on where you decide to go.
For instance, the Swiss Alps are a feast for the eyes, not to mention a playground for adventurers. Alternatively, head for the likes of Lake Maggiore, on the Italian border, for Mediterranean vibes. Or enjoy a cosmopolitan getaway in cities such as Bern, Geneva and Lausanne.
Read on to uncover some of the best places to visit in Switzerland in summer.
1. Bern
The Swiss capital is a must-see stop on your trip. With a population of less than half a million people, Bern isn't the country's largest city. But it does pack a punch!
Explore the UNESCO-listed old town (or "Aldstadt") and you'll feel as though you've stepped back in time. Here you can drink from ornate fountains and roam winding cobbled streets dating from the 12th century.
The jewel of the city's medieval heart is the clock tower. In German, it's called the "Zytglogge", and it's well worth making a beeline here for the clock's famous show. On the hour, you'll be treated to a mechanical display of bears, roosters and other creatures that parade below the clock face.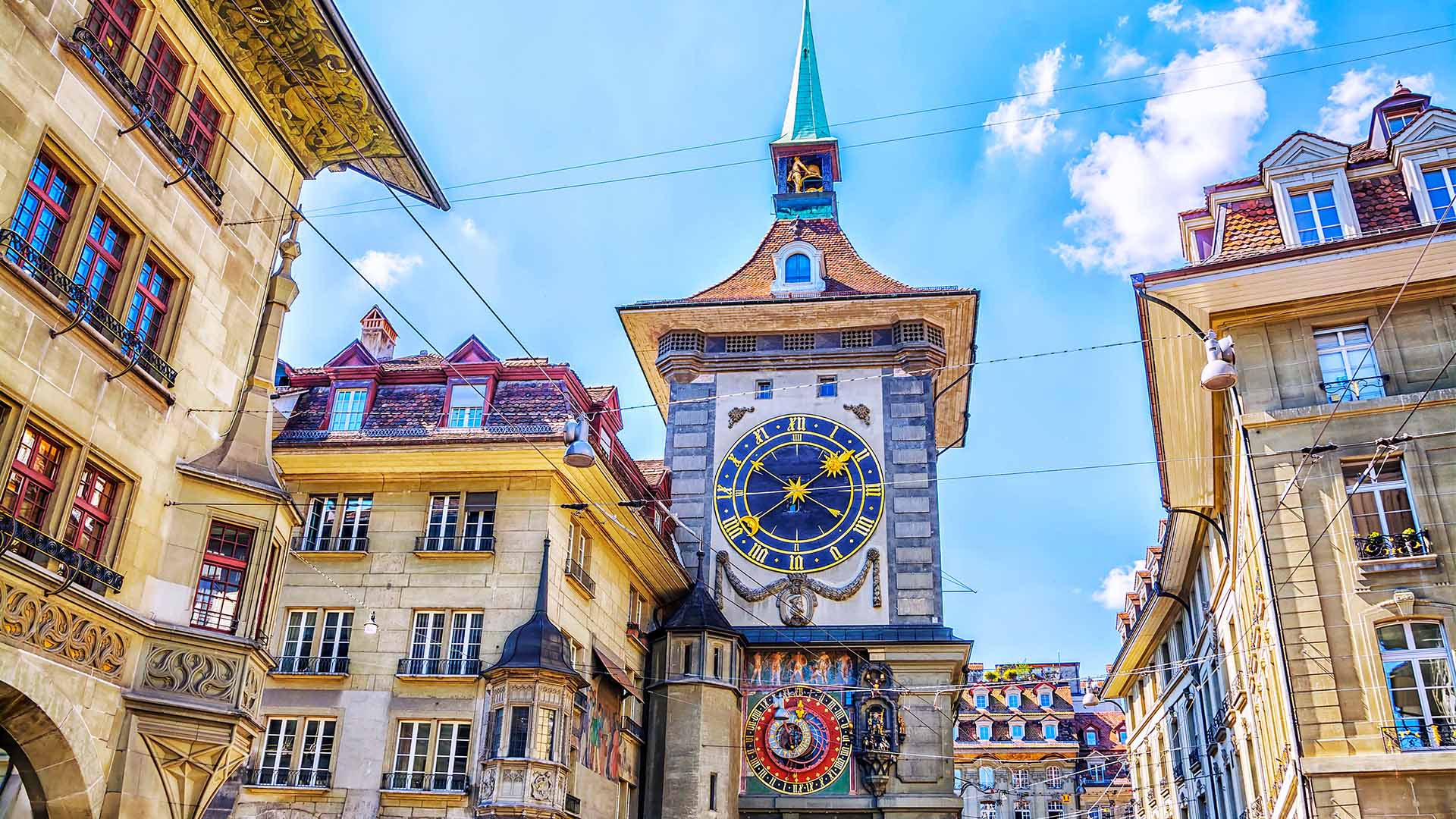 The capital is also home to numerous museums and galleries, so you're sure to find something that interests you. You could start with the Einstein House or the city's museum of fine arts.
Meandering through the centre of Bern is the Aare river. In summer, join locals taking a refreshing dip in its riverside pools. And keep an eye out for people rafting down the river while you're discovering the city.
2. Lausanne
The elegant university city of Lausanne makes for an excellent base on a trip to Switzerland. You'll find it on the northern shore of Lake Geneva, located between the city of Geneva and the medieval town of Montreux.
Breathtaking views of the Swiss Alps aside, the city has pretty lakeside promenades and a rich cultural heritage. Not only is Lausanne home to an impressive 12th-century cathedral, but you'll also find the Olympic Museum here. In fact, this is where the International Olympic Committee is based.
You might also want to take a boat trip on Lake Geneva, perhaps cruising past Château de Chillon in nearby Montreux. And if you're a foodie, keep an eye out for farmers' markets and events run by Lausanne à Table.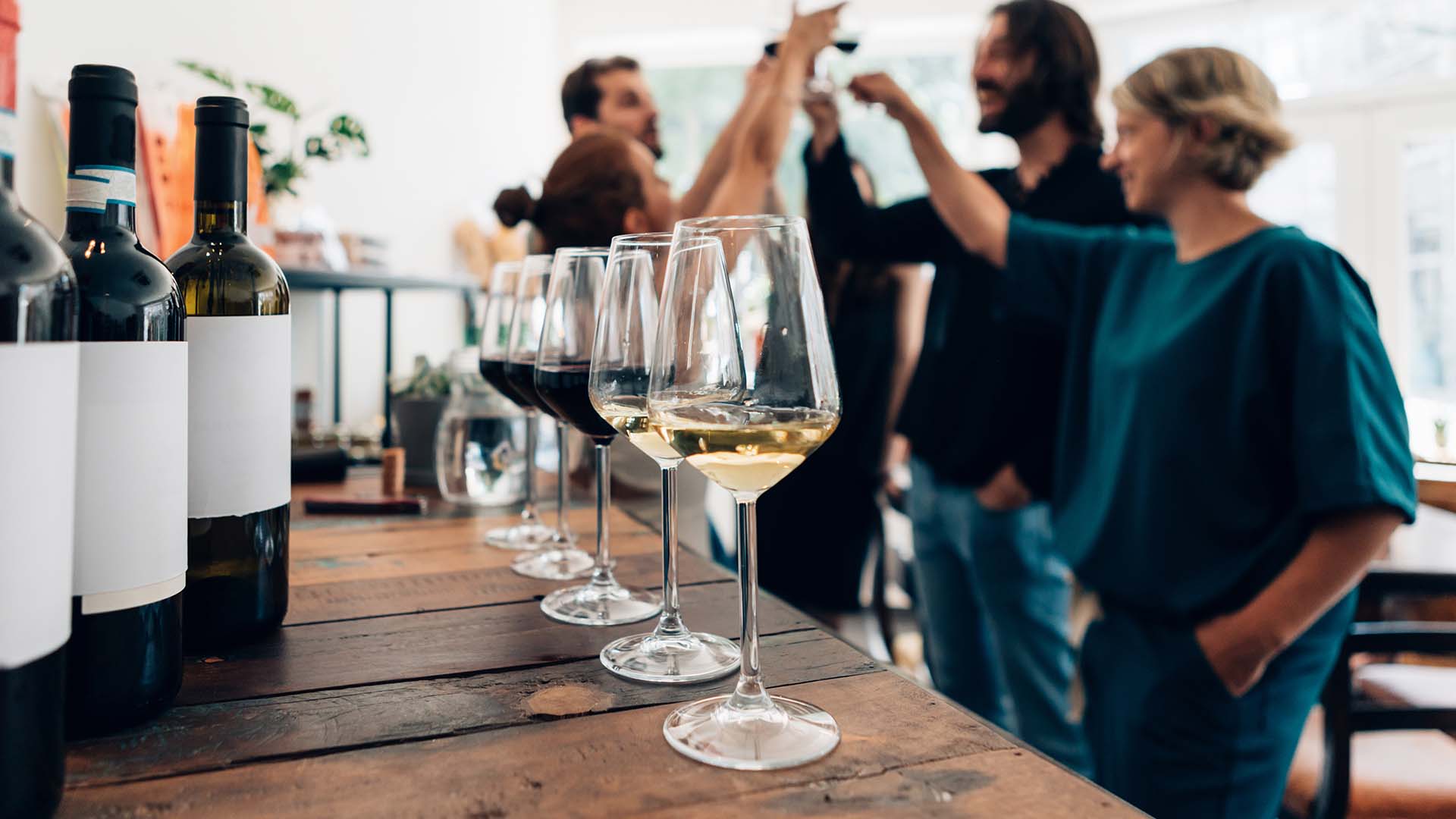 3. Zermatt
This Alpine village is nestled near the base of the Matterhorn's iconic pyramidal peak. Standing over 4,000 metres (13,125 feet) tall, its jagged summit will draw your eye no matter where you are in the village.
For the best views of the Matterhorn though, you'll want to gain some height. And thankfully hiking isn't the only way to do this. You can even head up to an altitude of 3,100 metres (10,170 feet) on the classic Gornergrat railway.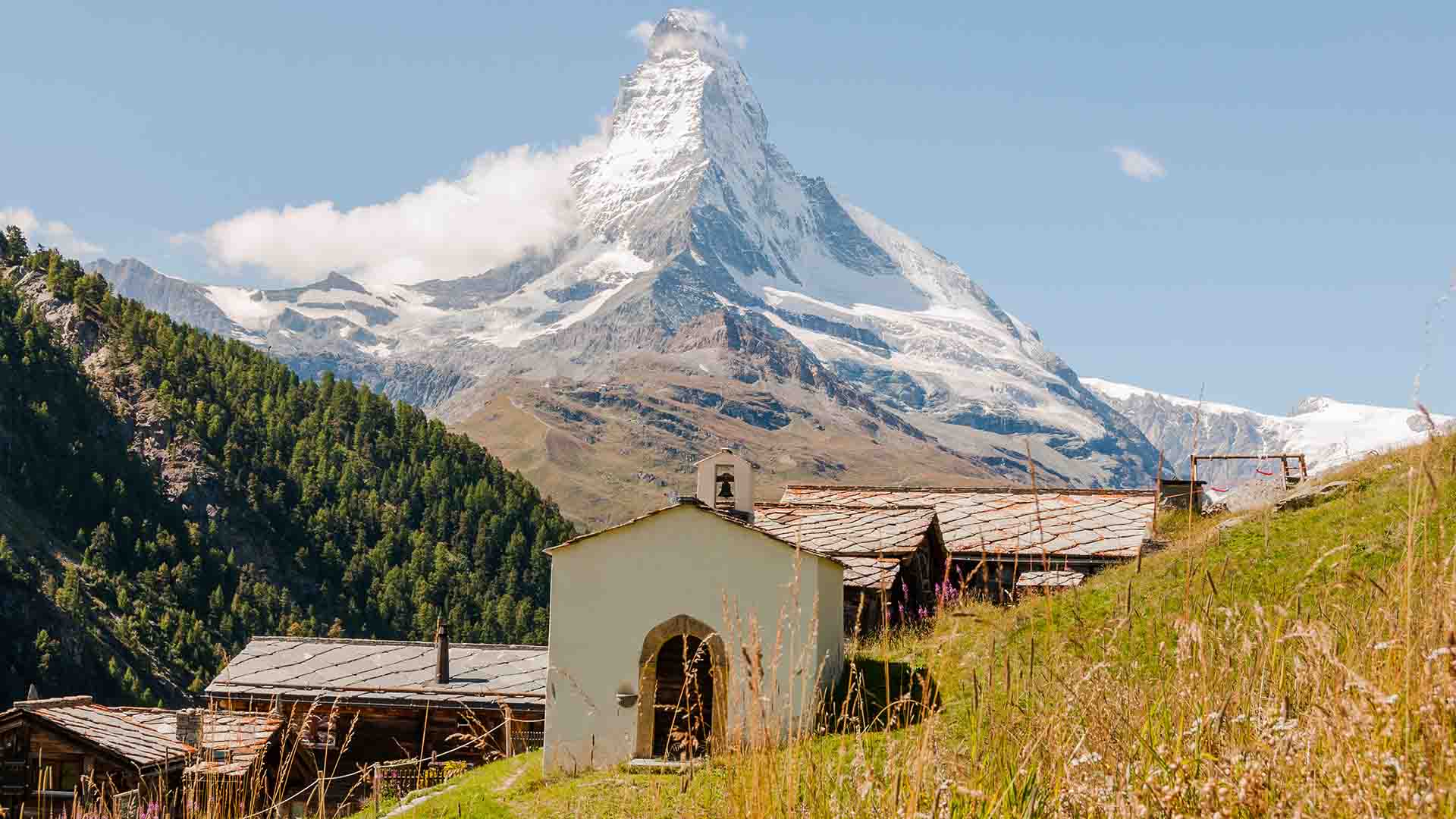 Alternatively, take a funicular to Sunnegga station and in less than 5 minutes from Zermatt you could be exploring a picturesque Alpine meadow.
Just a stone's throw from Sunnegga is Leisee lake. It's the perfect place for taking a dip with the Matterhorn as your backdrop. You could also go on a short hike, looking out for marmots as you go. Or simply drink in the views from one of the mountainside restaurants.
There's also the Matterhorn Glacier Paradise cable car. Hop in and you'll be transported up to a viewing platform at 3,883 metres (12,740 feet) above sea level. From here, on a clear day, you can spot 38 mountains over 4,000 metres (13,125 feet).
Back down in Zermatt, you'll be spoiled for choice when it comes to places to eat. You can dine out in upscale restaurants, relax in casual bars and fuel up in cosy cafés. There's also an underground museum, called Zermatlantis, to check out, along with plenty of shops for picking up souvenirs.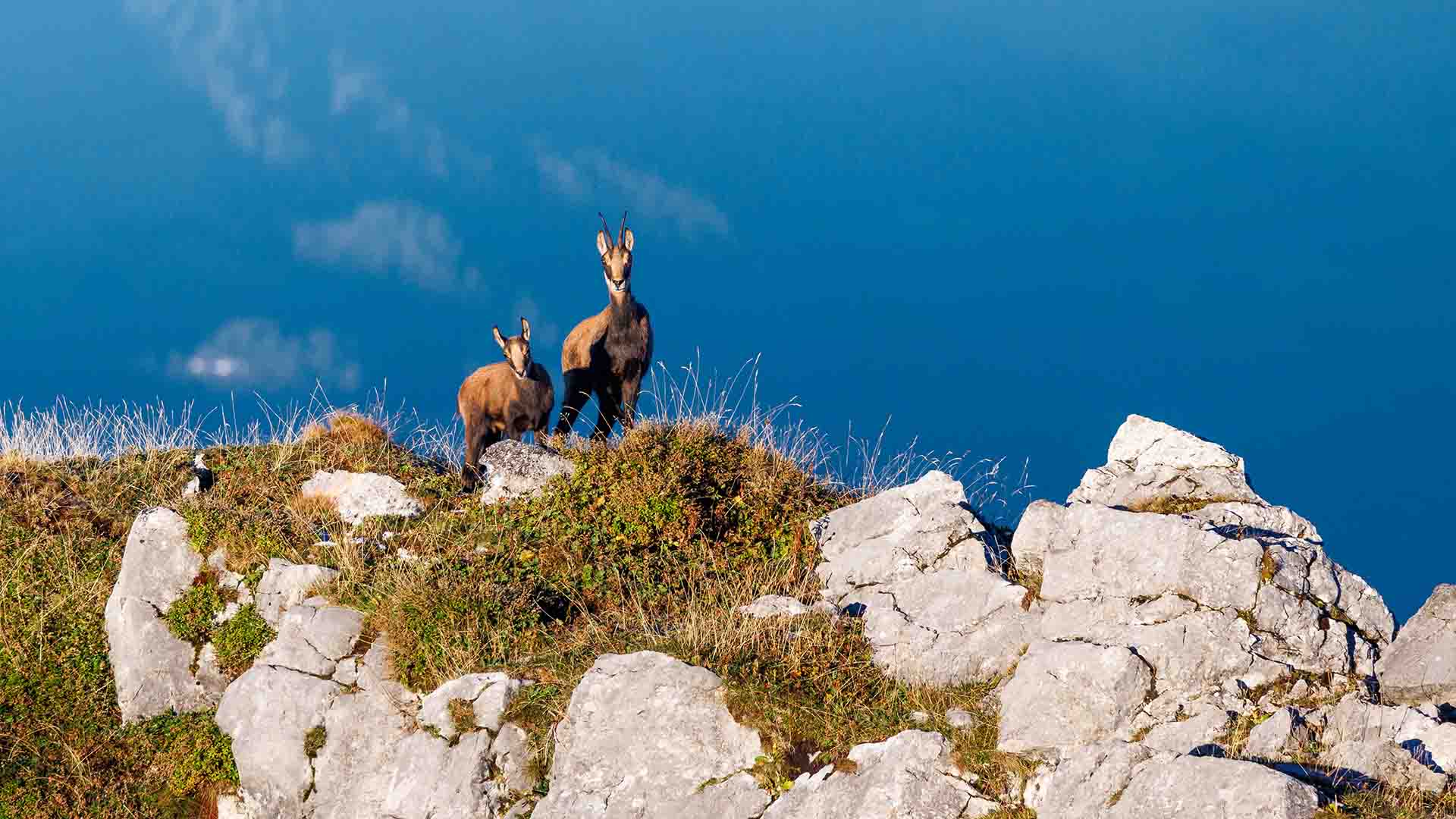 4. Bernese Alps
The Bernese Alps, or Bernese Oberland, are a region of the wider Swiss Alps. One of the stand-out places you'll want to see here is the Jungfrau region. It spans two valleys that connect the town of Interlaken with the mountain villages of Lauterbrunnen and Grindelwald.
What's more, the area is part of the Jungfrau-Aletsch UNESCO World Heritage Site, which includes the Eiger, Mönch and Jungfrau. These three peaks are steeped in mountaineering heritage. But thanks to excellent infrastructure, you could experience them for yourself with relative ease.
For instance, you could take a train up the slopes of the Jungfrau. Or stand at the bottom of the Eiger's north face, just a short hike from Kleine Scheidegg rail station.
Meanwhile, in the valleys and Alpine meadows, you'll spy charming villages of timber chalets. And the soundtrack to your days will likely be the soft ringing of Swiss cowbells.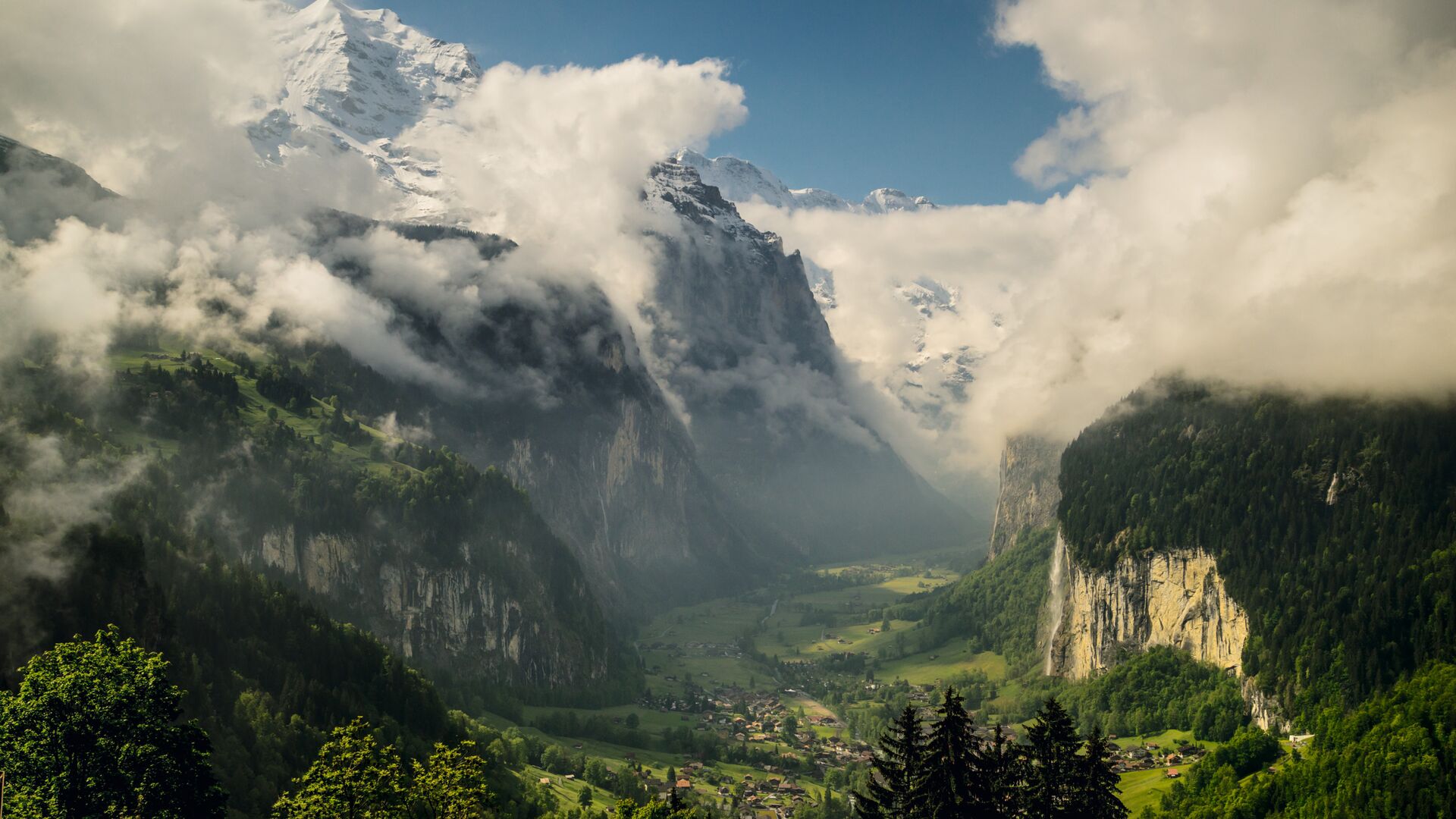 5. Lucerne
When you're travelling between Bern and Zürich, make sure you get to spend some time in the city of Lucerne. It's best known locally for its medieval architecture and the wooden Chapel Bridge, which dates from the 1300s.
The city is also renowned as a hub for classical music. The annual Lucerne Festival has been held here since 1938. Depending on when you travel, you could catch a performance over the summer.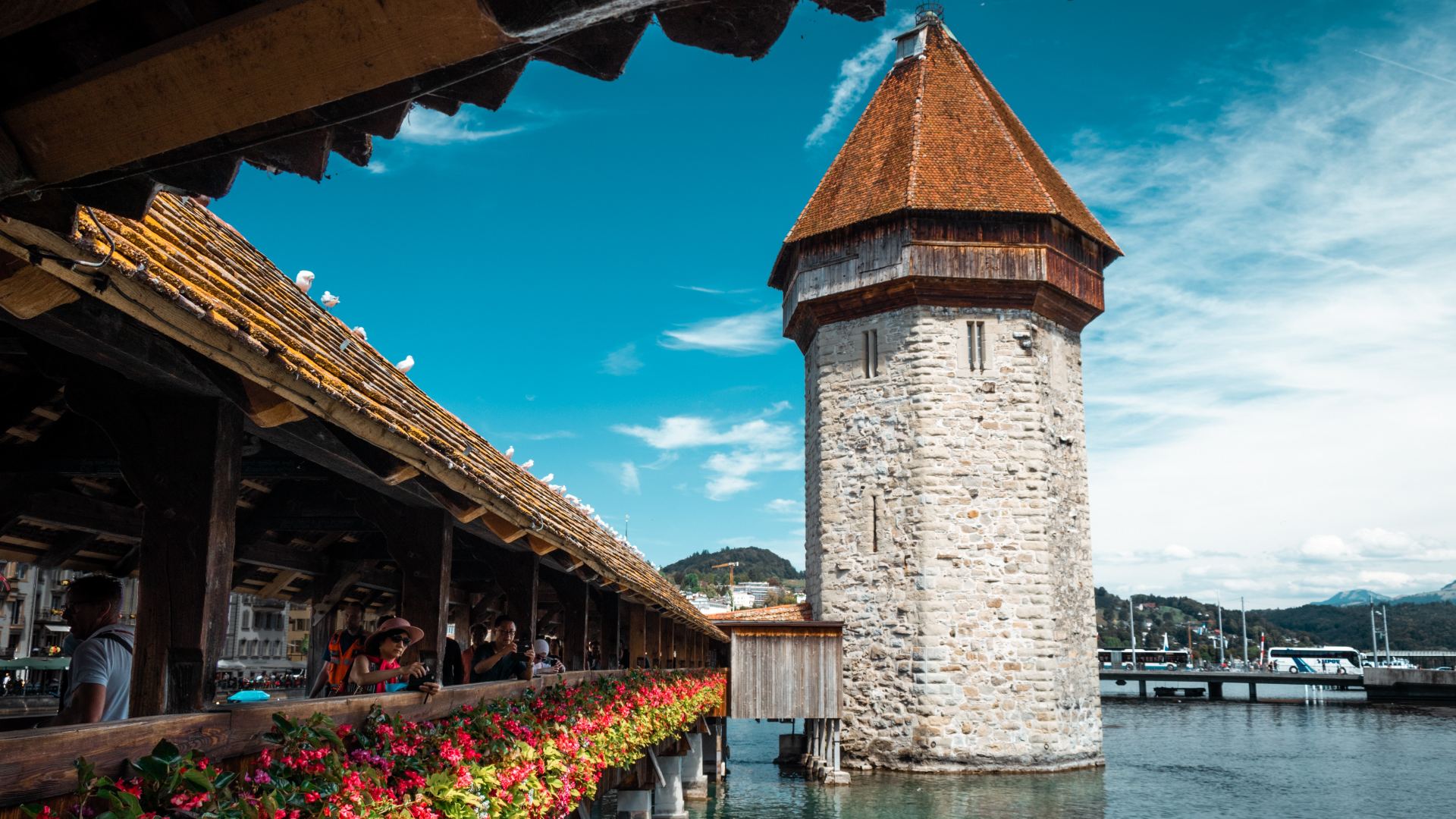 Better still, the city sits on the shores of Lake Lucerne. This means you can take boat trips on the lake – an excellent way to see Lucerne from a different angle. You could even take to the water on a vintage paddle steamer.
There's lots more to see and do in Lucerne, including visiting the Swiss Transport Museum or nearby Meggenhorn Castle. You could also take a cable car up Pilatus mountain for unrivalled views over the lake. Or simply relax at one of the city's lakeside parks.
6. Locarno
Nestled at the northern end of Lake Maggiore, you'll find the town of Locarno. And being just a 30-kilometre (19-mile) drive from the border with Italy, this is an Italian-speaking region of Switzerland.
For unmatched views over Lake Maggiore, head for Madonna del Sasso, an ancient pilgrimage spot. Use the funicular to get to the sanctuary's viewpoint perched high on the hillside. Once you're here, you could take some time to tour the museum's artefacts.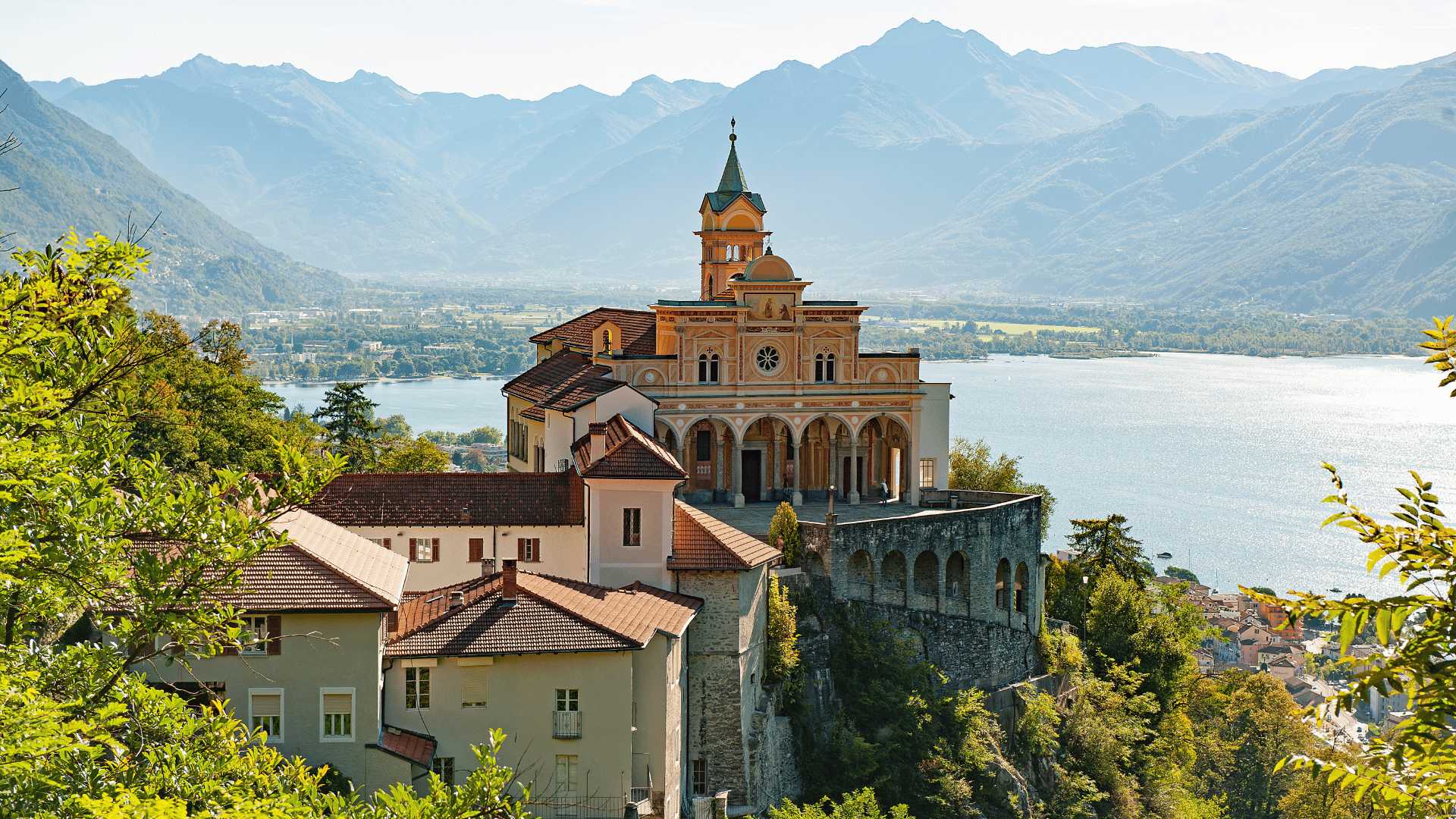 Fun fact: Locarno is one of the sunniest places in Switzerland.
Just imagine soaking up summer rays from the town's Piazza Grande – gelato in hand, of course! In the piazza, you'll be surrounded by buildings painted in those characteristic Italian shades of pistachio green, lemon yellow and terracotta red. Dreamy.
---
---
How to visit Switzerland in summer
Now you know what you could experience in Switzerland, what are you waiting for? Whisk yourself off on a self-drive tour of Switzerland this summer.
Book with Nordic Visitor and you'll have your own dedicated travel consultant, based in Lucerne, to take care of the planning for you.
This includes arranging your accommodation and rental car, along with giving you insider insights to make your road trip extra special. You'll also get a hand-marked map with personalised recommendations for attractions and restaurants.
Contact our Swiss team, and get ready to discover the joy of summer in Switzerland.