Ever since Snow White and the Seven Dwarfs hit the silver screen, Walt Disney has fired our imaginations and our wanderlust for mythical lands.
But what if we told you that you could step into those magical landscapes for real? There are many Disney movies set in Europe, and you can actually visit some of the places that inspired them. Children will especially love exploring these settings on a family trip to Europe.
In Norway, you can sail through breathtaking fjordland, the setting of Elsa's fictional kingdom of Arendelle. In Bavaria, Germany, you can walk the glittering halls of Neuschwanstein, the actual Disney castle inspiration for Sleeping Beauty's home.
Find out where your favourite Disney movies are set in Europe, and turn your family holiday into an enchanting experience.
---
---
1. Brave – Scotland
Och! It's no small wonder Disney set one of their movies in the glens and highlands of Scotland. When Merida embarked on her journey of self-discovery in Brave, we all fell in love with this Celtic country.
With Scottish myths and legends of kelpies (horse-like water spirits), fairies and ghosts, Scotland is not short on magic. It is also a land clad in windswept castles, wandering stags and sparkling lochs, enough to sweep you off your feet.
You can witness the real-life landscapes and castles of Scotland that inspired this Disney film, such as Eilean Donan Castle. Set on a small island in a loch, you'd be forgiven for thinking a princess was held captive within its walls.
Or journey out to the rugged cliffs of Stonehaven and walk the salt-slicked sea walls of Dunnottar Castle. You may even spy selkies – seals that shapeshift into human form – swimming beneath the waves below.
See how Scotland's landscapes inspired the creators of Brave by watching this video.
---
---
2. Frozen – Norway and Lapland
"Let it go" and wander into the mystical fjords and snowy scenery of Scandinavia. This region, encompassing parts of Norway and Lapland, provided the backdrop for Disney's reimagination of the Snow Queen's kingdom.
In Bergen, explore the streets of historical Bryggen, inspiration for the make-believe city of Arendelle, and roam the medieval halls of Akerhus Fortress.
Then, sail the Sognefjord and Nærøyfjord on a scenic cruise, exploring the region by boat for breathtaking views of Norway's fjords. You can even duck into St. Olaf's Church and build a snowman of your own in winter.
Of course, a Frozen-themed getaway wouldn't be complete without a castle. Visit Lapland with the kids and you could take a tour of Sweden's famed ICEHOTEL, its architecture resembling Elsa's frozen palace.
In Lapland spend your days ranging across the snow-strewn forests, and your nights watching the northern lights dance overhead.
---
---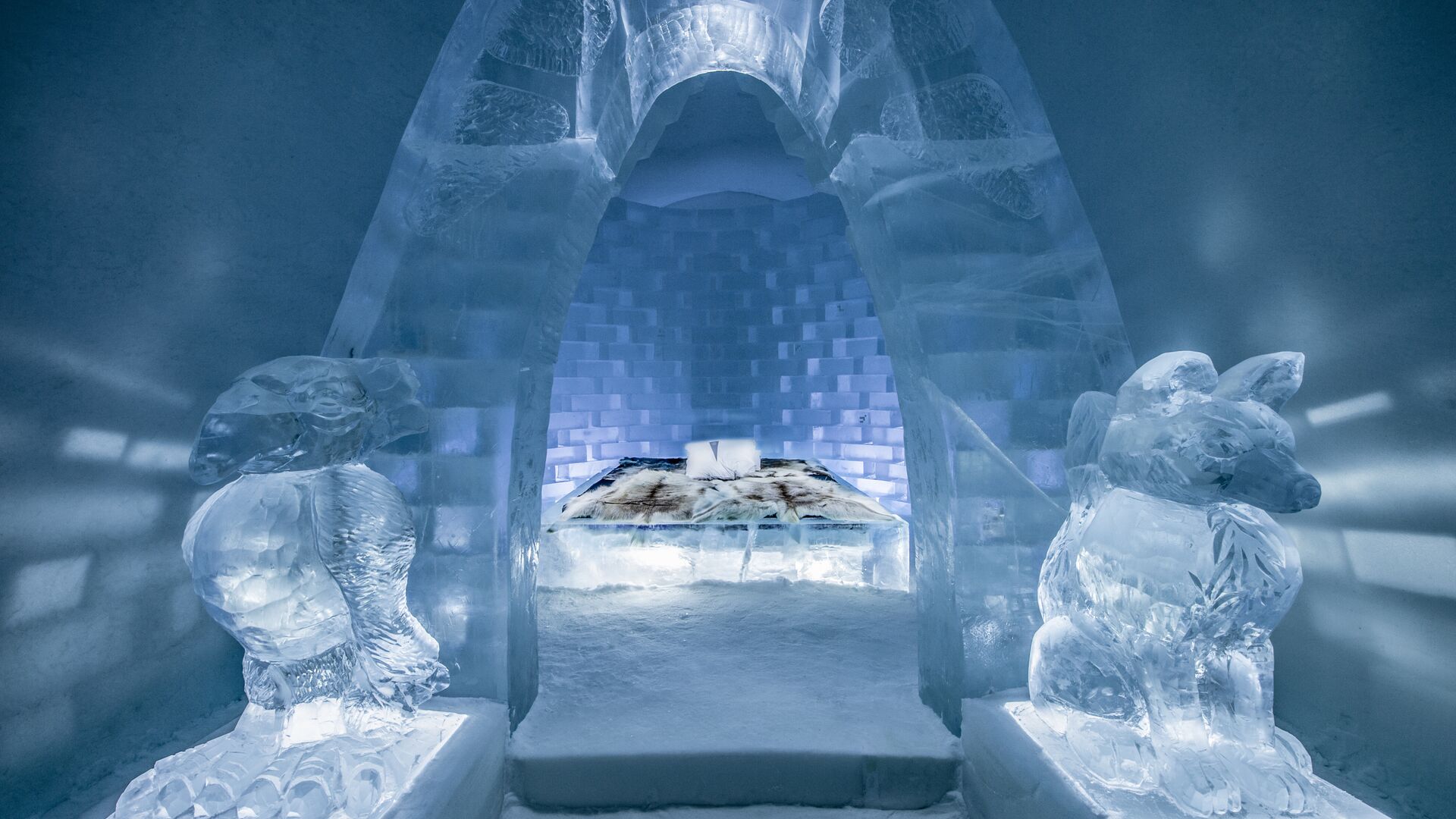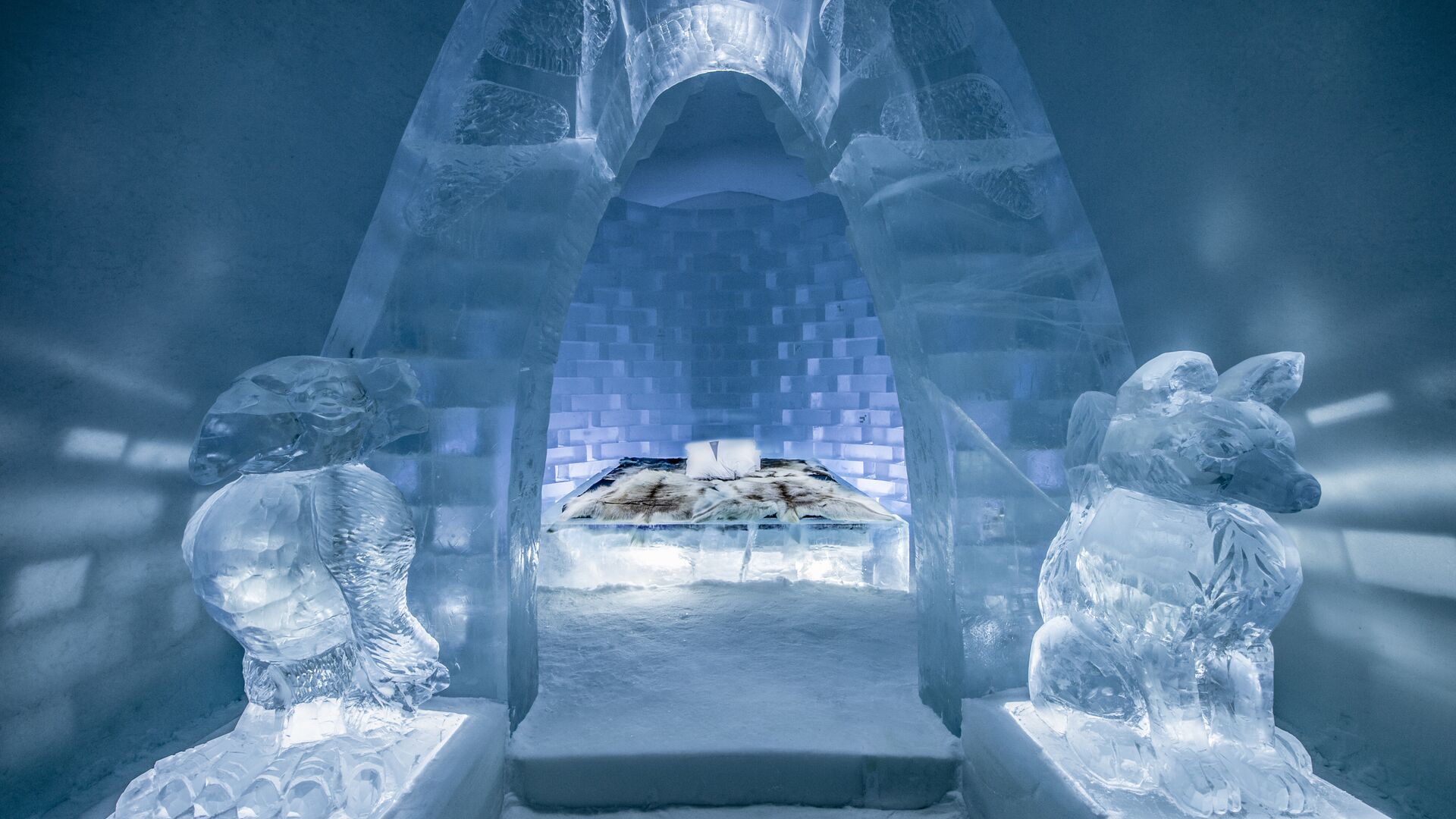 3. Sleeping Beauty and Cinderella – Germany
What is a list of Disney movies set in Europe without the original inspiration for the Disney castle?
In southern Germany you could lay eyes on the real-life version. Set on top of a hill, surrounded by snow-capped Bavarian peaks, is Neuschwanstein Castle. There is ongoing debate whether this is Cinderella's castle or Sleeping Beauty's, but the 19th-century original was built by King Ludwig.
Like its Disney counterpart, King Ludwig's fairytale fort has a white limestone façade, blue-topped turrets and towers, and a spectacular throne room. It is considered one of the jewels of Germany and is only a short trip from the sophisticated city of Munich.
But Bavaria doesn't just boast Neuschwanstein. In this land that bore the Brothers Grimm, you'll find chocolate-box towns like Rothenburg, the pretty Linderhof Palace, and the soaring Alps. Just don't touch any stray spindles!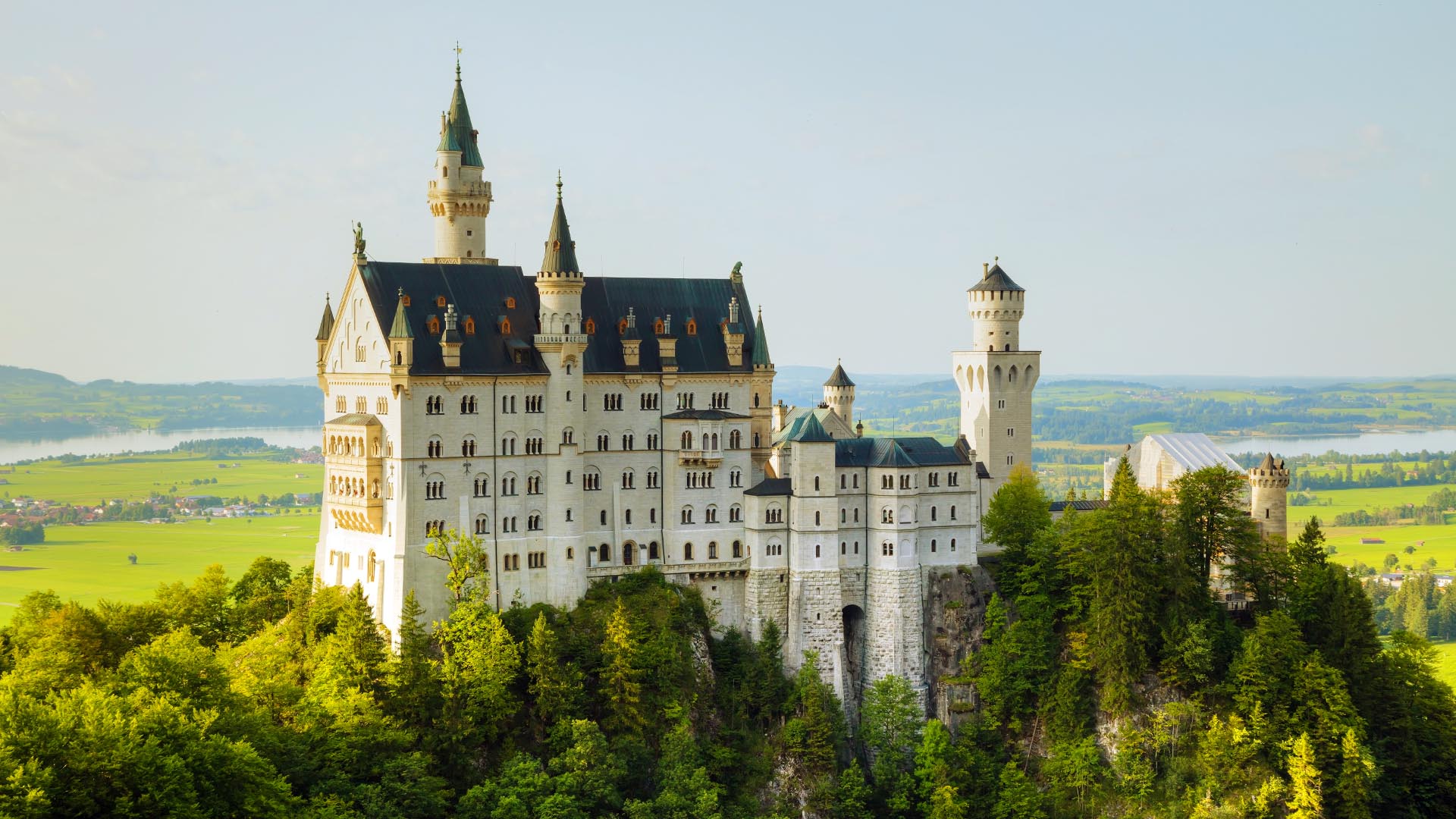 4. Beauty and the Beast – France
"Little town, it's a quiet village, every day, like the one before…"
Belle may have wanted an adventure outside her picturesque French village, but we think the locals might have been onto something.
It's easy to see the resemblance between Belle's home and the Alsace, the gorgeous northeastern region of France. Admire medieval architecture and historical attractions, such as the Gothic Strasbourg Cathedral. Enjoy ambling through beautiful riverside towns, like Colmar and Kaysersberg, in this part of the country.
If you're more interested in spooky and impressive châteaux, don't worry, as there are plenty of those too.
You may not find the witchy Mont Saint-Michel from Tangled, nor Paris' exquisite cathedral, the mighty home of the Hunchback of Notre Dame. But you will find the magnificent, pink-stone Haut-Kœnigsbourg Castle. A perfect haven for a beast to hide away in.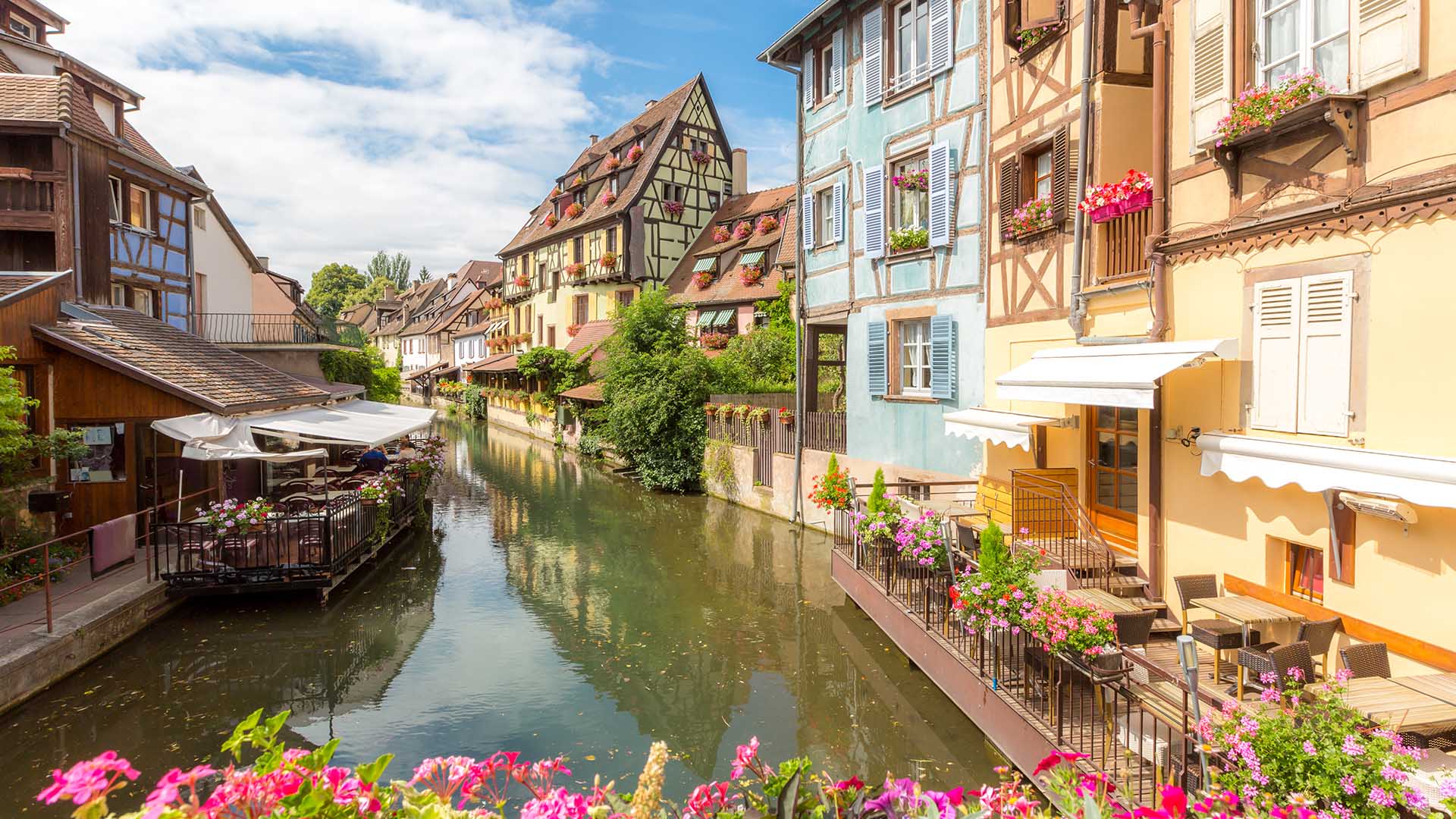 5. The Little Mermaid – Switzerland
Mermaids may be coastal creatures, but much of the inspiration for Eric's kingdom came from landlocked Switzerland.
Transport yourself to the backdrop of The Little Mermaid at Château de Chillon, a 12th-century castle perched on the banks of Lake Geneva. When you see the château, you'll understand why Ariel decided to swap her tail for legs!
Stroll through the courtyards, bedchambers, dining halls, and the chapel. You can also admire the watchtowers used for defensive purposes (against singing crabs, no doubt). Just don't forget to wander along the beautiful lakeshore and keep your eyes peeled for mermaids.
---
---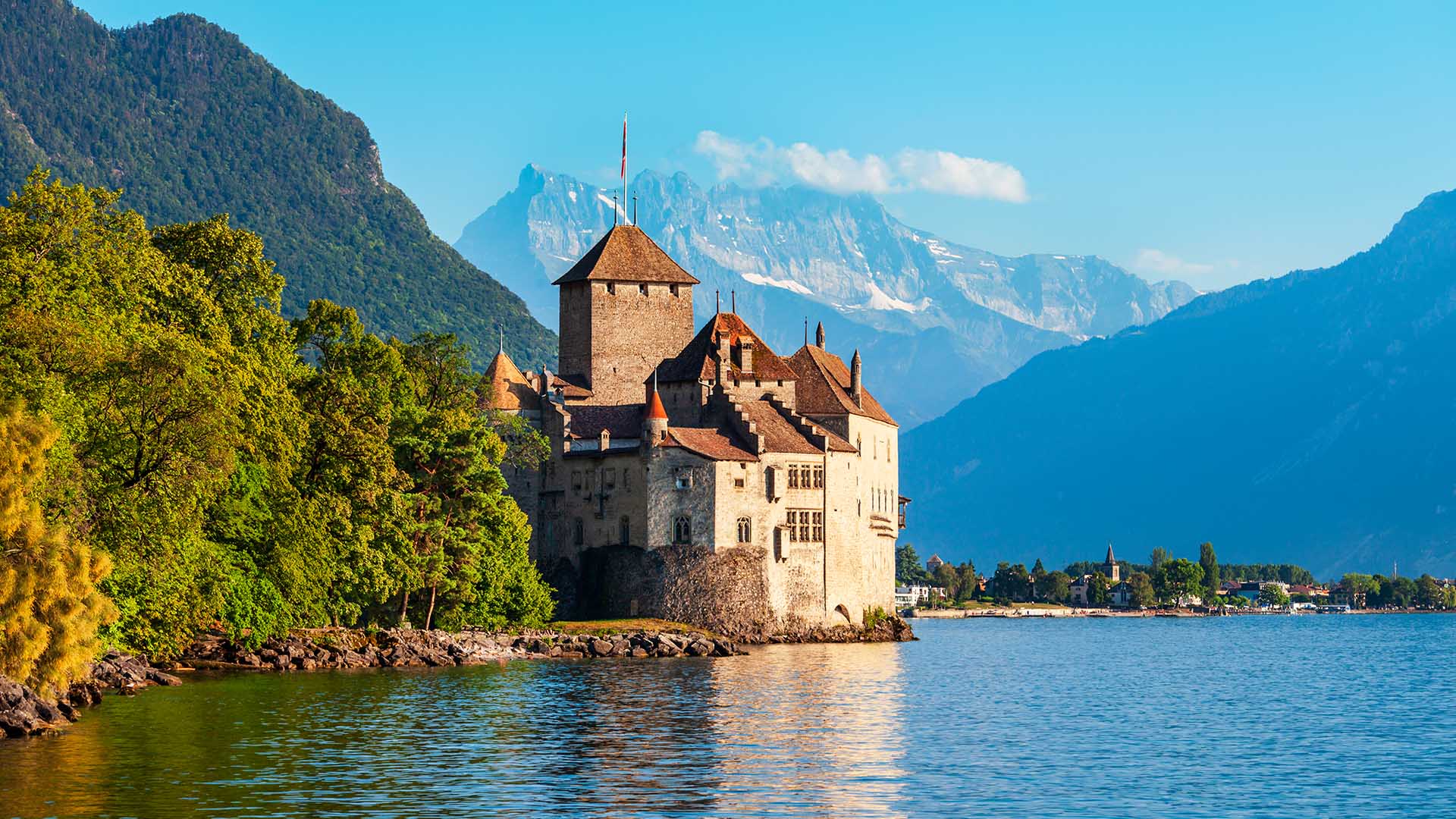 6. Peter Pan – England
You may not be able to recreate Neverland on holiday, but you can fly to the enchanting streets of London.
Be awed by the English capital's evening cityscape, and see the storied attractions of London, such as St. Paul's Cathedral and Big Ben. Stroll along the Thames past the impressive Tower Bridge, then wander up to the warren-like streets of Soho and Covent Garden.
If magic is what you're really after though, you can go on the Harry Potter Studio Tour. There won't be fairies and mermaids, but there will be wizards and witches. And, of course, delicious tankards of butterbeer.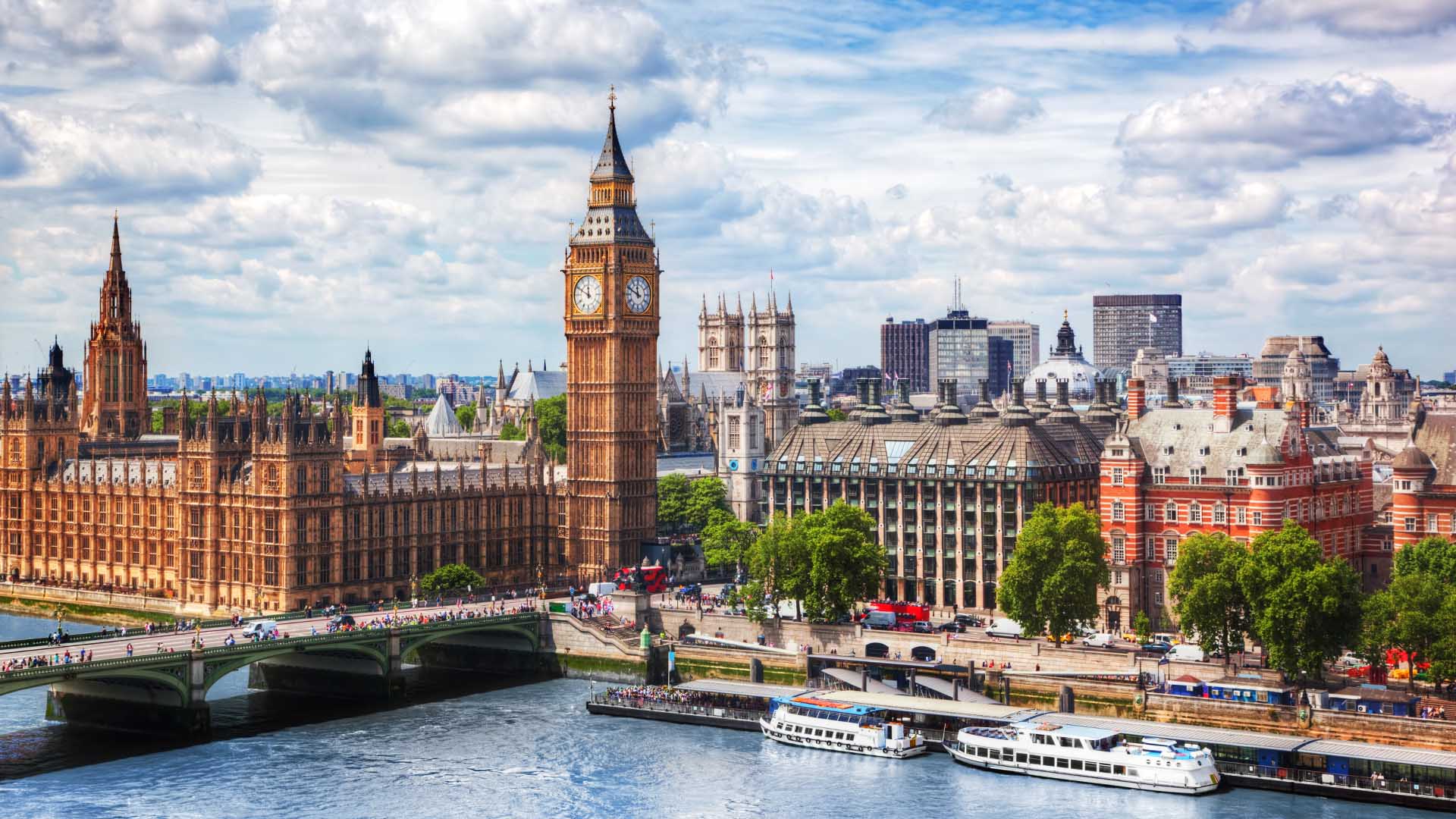 7. Maleficent – England
Discover the magical realm of Maleficent, filmed in a pretty corner of southern England. The glorious Ashridge Estate is open to the public and doubled as Maleficent's enchanted forest. Exploring this stretch of countryside will truly bewitch you, no matter which season you visit.
The ancient oak and beech forest looks like Narnia in the winter, then is transformed with the blossoming of bluebells in spring. You can spy wildlife at Ashridge Estate too, as the woodland welcomes butterflies in summer, and gentle deer in autumn.
When you're done rambling through the forest, you can investigate the charms of historical Oxford or the bright lights of London. Both are only an hour away.
---
---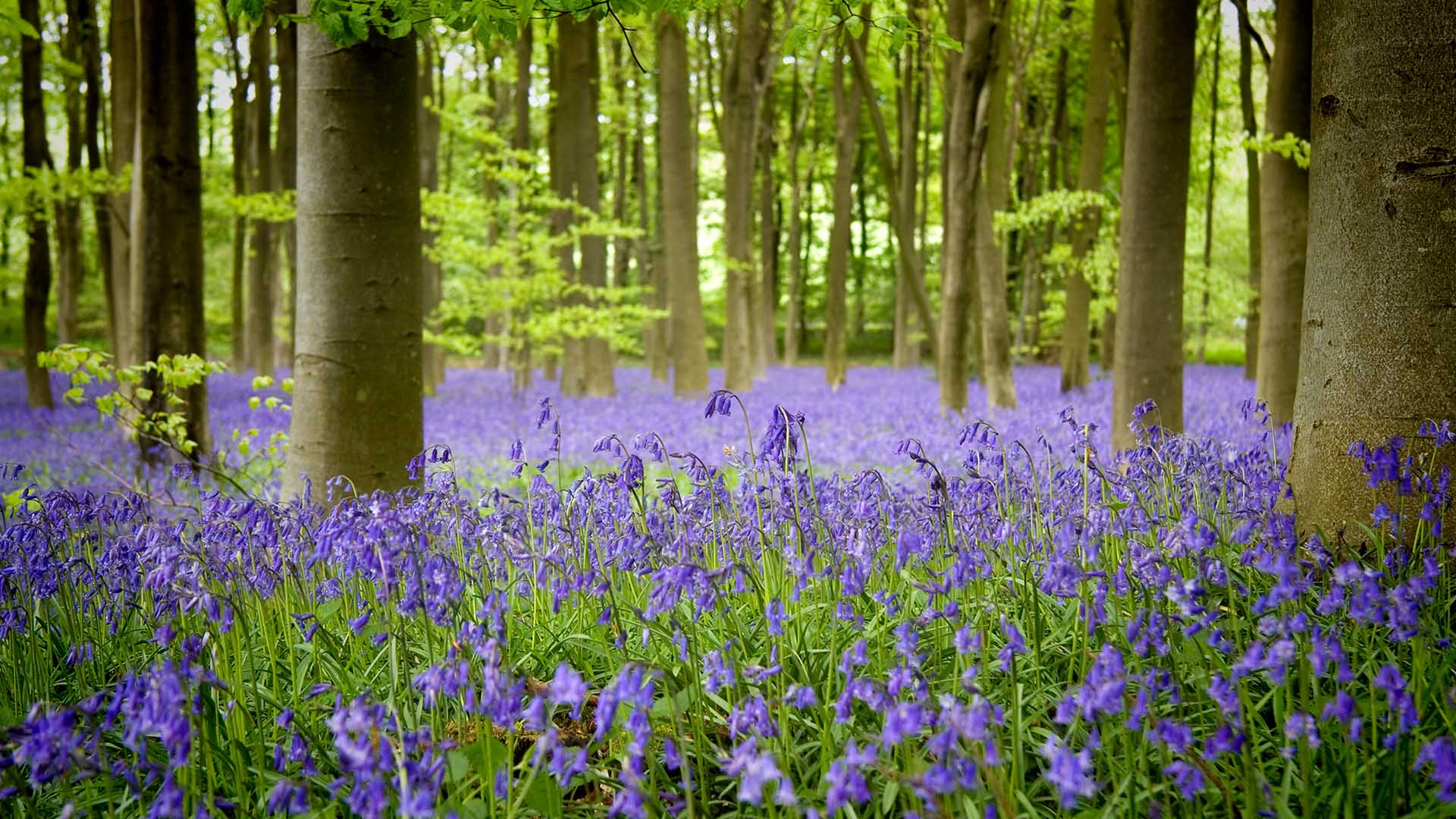 More cool movie locations in Europe that kids will love
Like Disney movies set in Europe, other film studios have dreamt up fantasy worlds in very familiar places.
1. How to Train Your Dragon – Scotland
Take the kids to the western isles of Scotland to explore Hiccup's stomping ground. How to Train Your Dragon author, Cressida Cowell, took her inspiration for the Isle of Berk from the windswept Hebridean Isles, found off the coast of Scotland.
You can certainly imagine a time when Vikings ruled this cluster of rugged islands. And as for dragons? Well, that's up to the kids to discover for themselves.
Be sure to visit the most renowned Scottish isle, Skye, which is frequently voted the most beautiful island in the world.

See the otherworldly Old Man of Storr, which looks like it was shaped by dragon fire. Chance being enchanted in Fairy Glen or take a family road trip to the Cuillin Mountains. When you're not dragon hunting, you could step back in time at Dunvegan Castle, overlooking a mystical sea loch.
---
---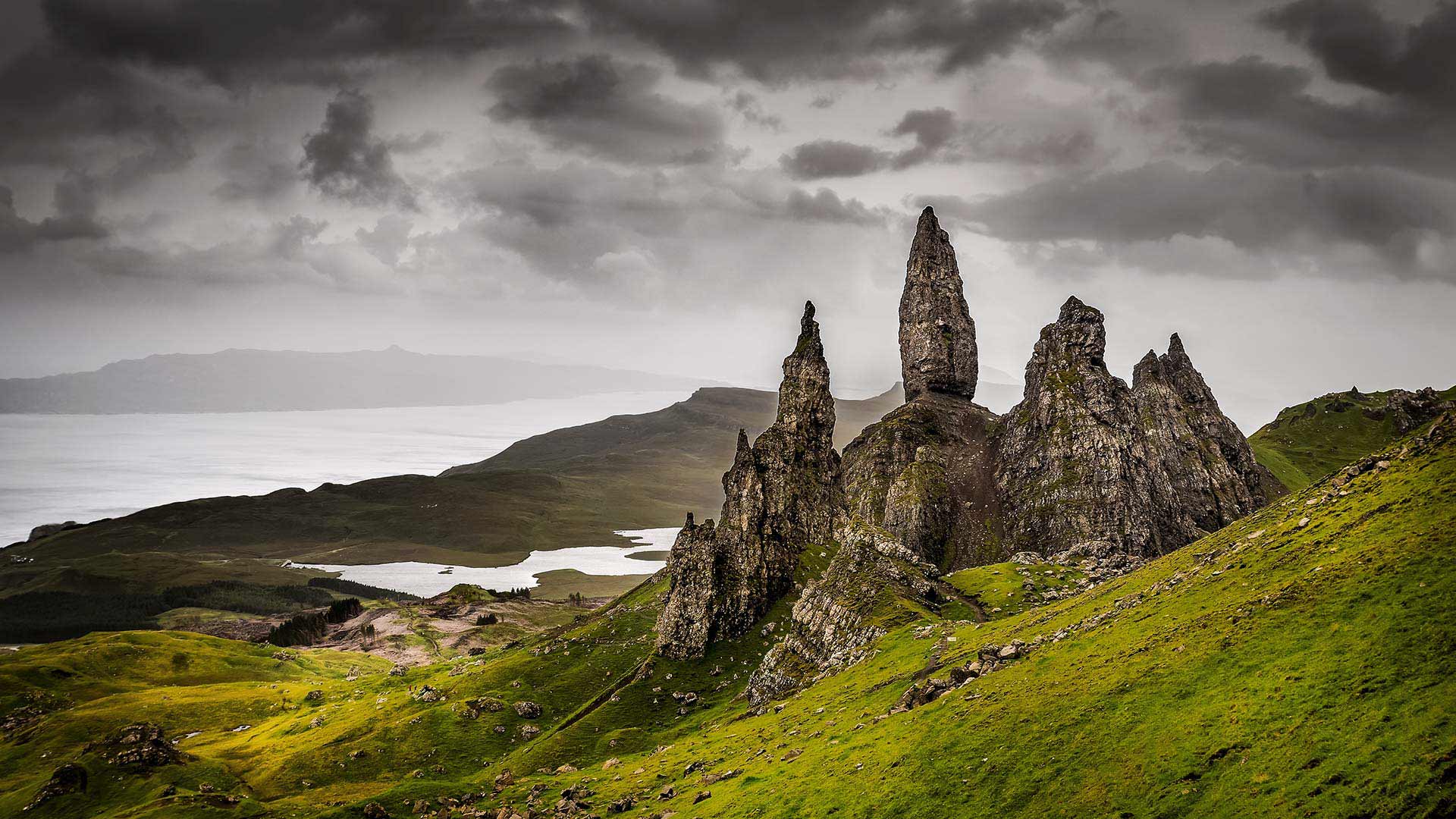 2. Stardust – Iceland
Tristan Thorne must travel the length of Stormhold on foot, but luckily Iceland is only a flight away.
Venture to the black sand beaches of Iceland's south coast to see the dramatic setting where Prince Septimus learned of his fate. Here, you might meet the country's fabled elves in the lovely Hellisgerði Botanical Garden, or see them among the delightful clapboard houses.
However, you will truly know magic when you step onto Diamond Beach. See the chunks of blue and white glacial ice strewn along the volcanic black sand. These are remnants of a nearby glacier, which have calved off and floated out to sea. It's a mind-boggling sight to behold.
If that's not enough, we can help you tailor a family tour of Iceland. Get up close to the awe-inspiring glaciers, lava fields, and rainbow-kissed waterfalls of Iceland.
---
---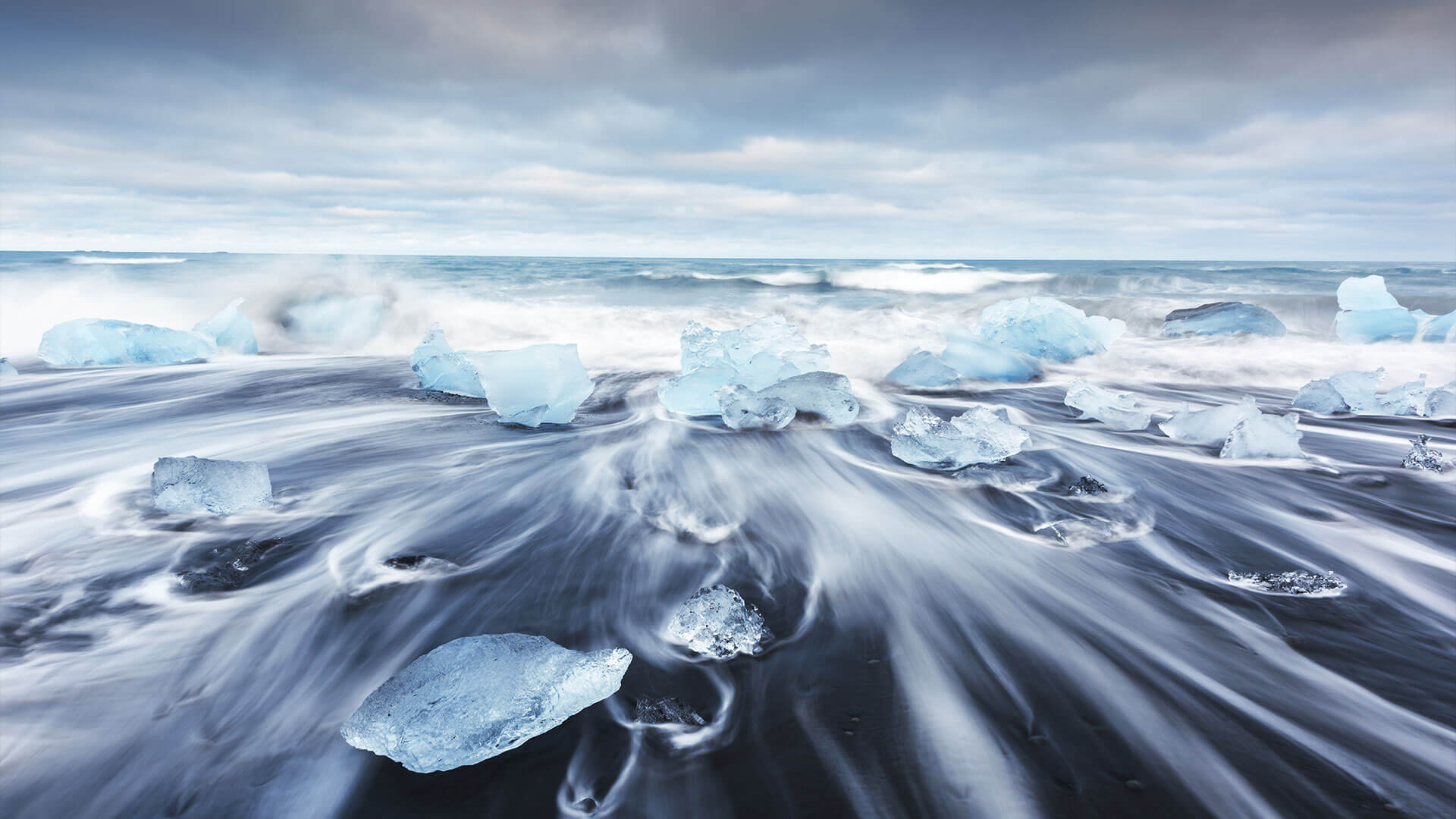 3. Elf – Finland
Experience the childlike wonder of Buddy the Elf by giving yourself the chance to meet the big man in red.
Lapland has its very own Santa's Village, where the kids can see Father Christmas's reindeer, visit his workshop, and send postcards from his special Lapland Post Office.
A family trip to Lapland makes for the perfect winter break with the kids, and you don't just have to stick to Santa-related activities.
Add a little extra Disney-like magic by dog sledding across the frozen terrain. Then sit back with a hot chocolate while the northern lights colour the night sky.
---
---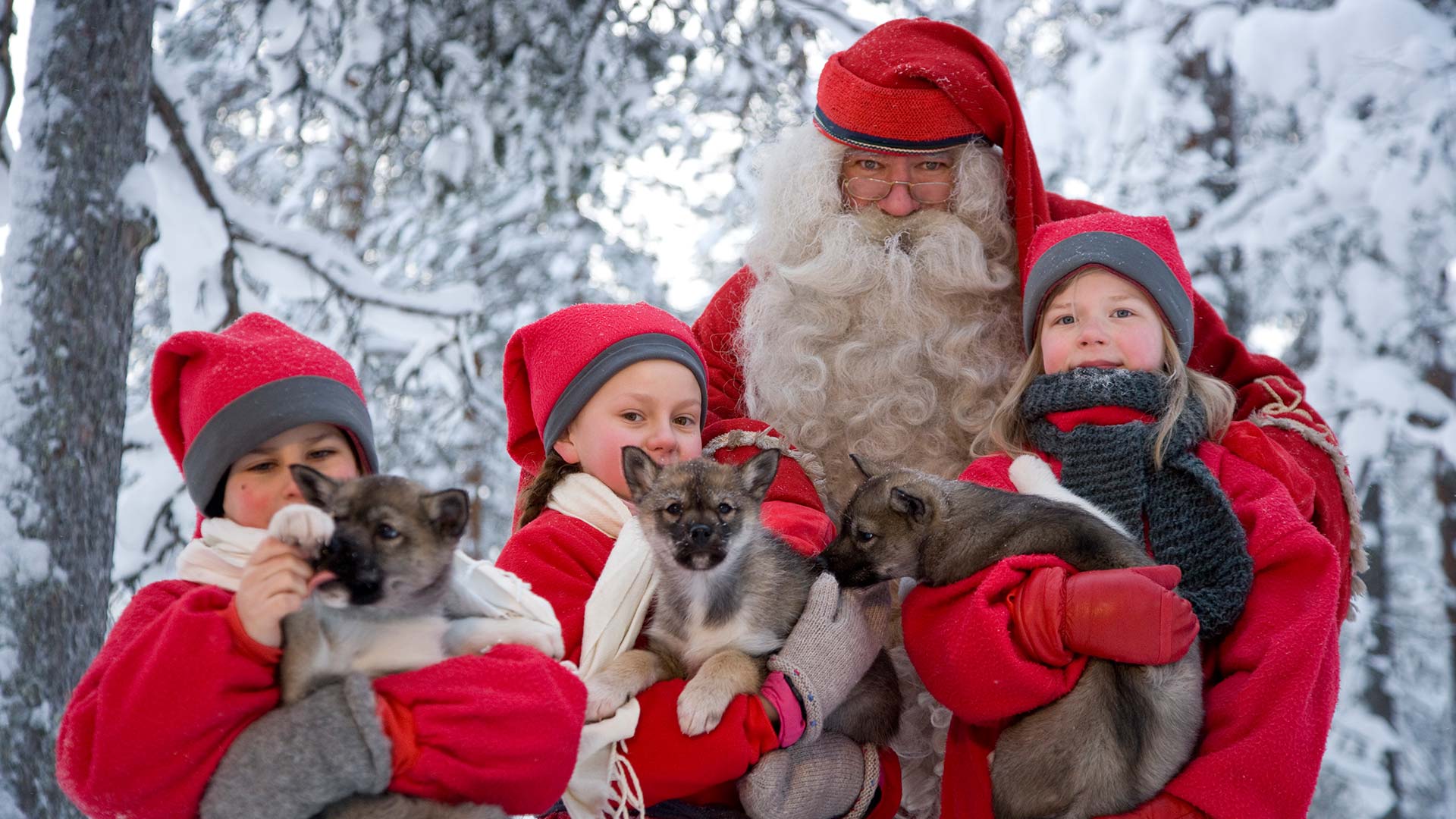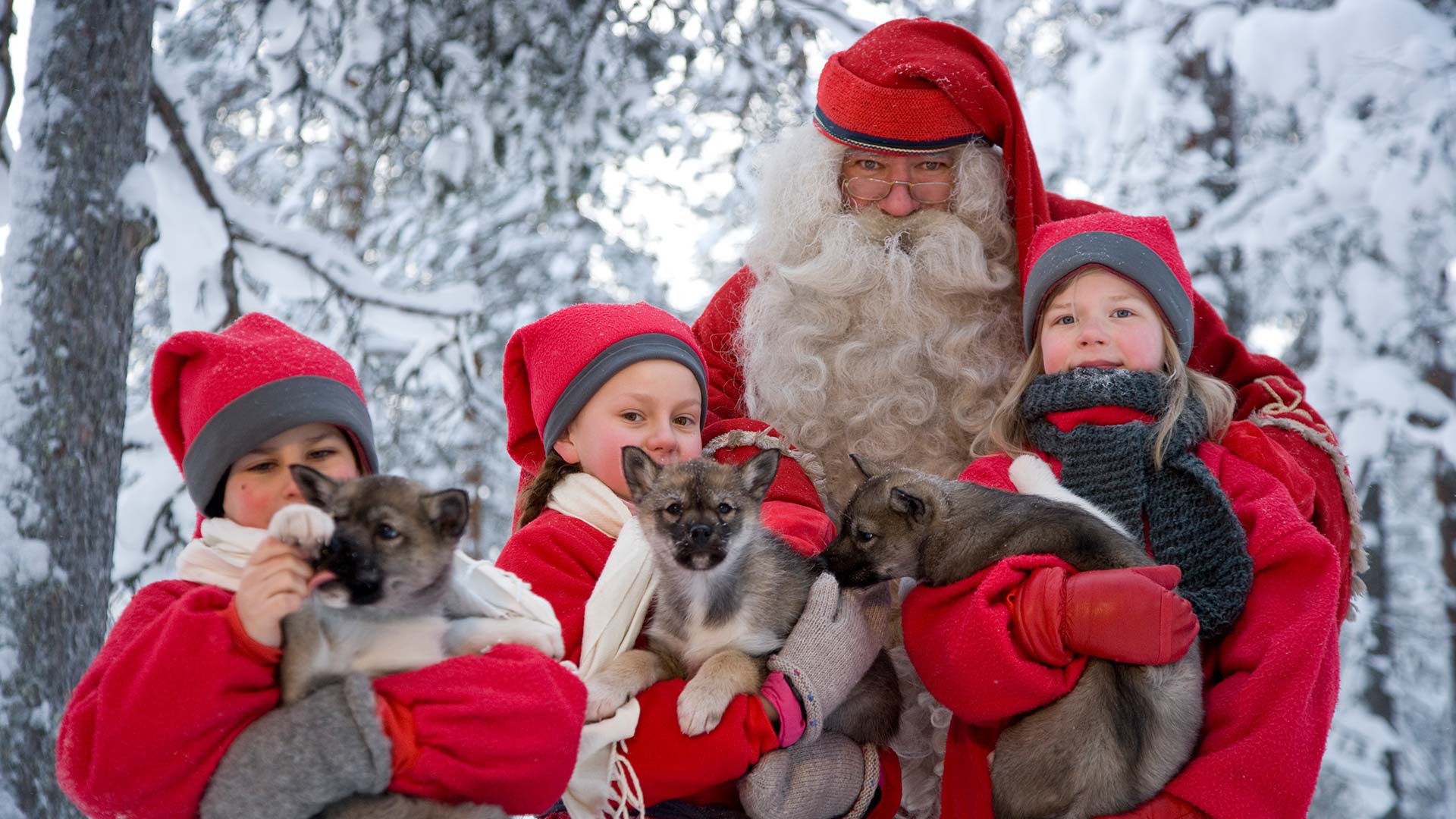 ---
Disney has never been miserly with travel inspiration, from The Lion King's sunbaked plains of Africa to Moana's glittering shores in Oceania. If you're looking for a tale as old as time, you can create your own fairy tale for the whole family with Nordic Visitor.
Travel to the real-world destinations of Disney's most beloved movies, and we will help you craft a family trip to Northern Europe that suits your needs and your children's dreams.
When you book with Nordic Visitor, you get all your accommodation, transport and daily breakfast included in your package. You'll also have 24/7 support during your tour from our regional travel experts. They'll make sure your family has an unforgettable time.
Get in touch to start planning your family getaway.