Forget the Eiffel Tower in Paris, France, and the Amalfi Coast of Italy. The best honeymoon destinations in Europe aren't always the obvious places that immediately spring to mind.
Perhaps you are intrigued by the road less travelled and want a honeymoon in Europe that's as one-of-a-kind as you are. Truth be told, you'll find special experiences in the north of Europe, with few crowds, a lot of adventure, and plenty of charm to boot.
Imagine exploring the volcanoes and glaciers of Iceland together, or the lochs and glens of Scotland. You could surround yourself with snow and northern lights in Lapland, or with midnight sun and mountains in Norway.
You might soak up the cultural allure of Scandinavia, with its artistic flair and irresistible cuisine. Then there's Greenland, home to blissfully remote scenery that will leave you enthralled.
Your unique honeymoon in Northern Europe awaits. Where will you explore on your first getaway as newlyweds?
---
---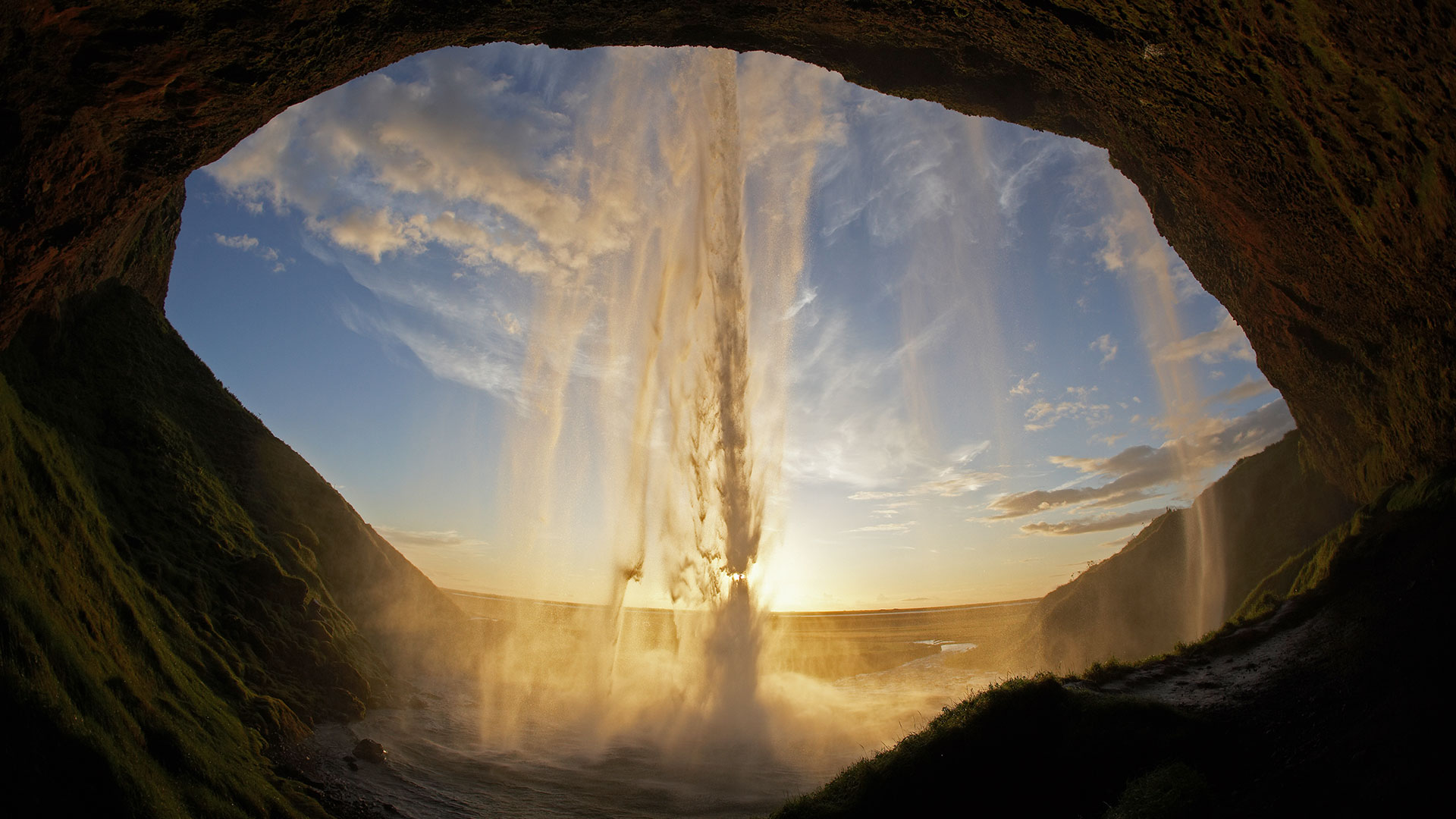 1. South coast, Iceland
Fairytale scenes and mythical folklore weave through the south coast of Iceland, making for a magical honeymoon escape.
Keep an eye out for elves among the mossy Fjaðrárgljúfur canyon, and look out to sea to spy petrified trolls at Reynisdrangar. These basalt columns rise dramatically from the wild waters of the Atlantic. Legend has it that the trolls were frozen in time after being caught out at sunrise.
There are also enchanting waterfalls in Iceland for you to discover together. You might catch sight of rainbows over Skógafoss, a mighty 60-metre (197-foot) cascade. And don't miss Seljalandsfoss, where you can step behind the misty veil of water and steal a kiss with your loved one.
Then how about exploring the striking black sand beaches of Iceland's south coast?
Walk hand in hand along the jet black shores of Diamond Beach, where chunks of jewel-like ice lie scattered on the sand. These icebergs are remnants of the Breiðamerkurjökull glacier nearby. They calve into the breathtaking Jökulsárlón glacier lagoon and float out to sea, passing by Diamond Beach.
---
---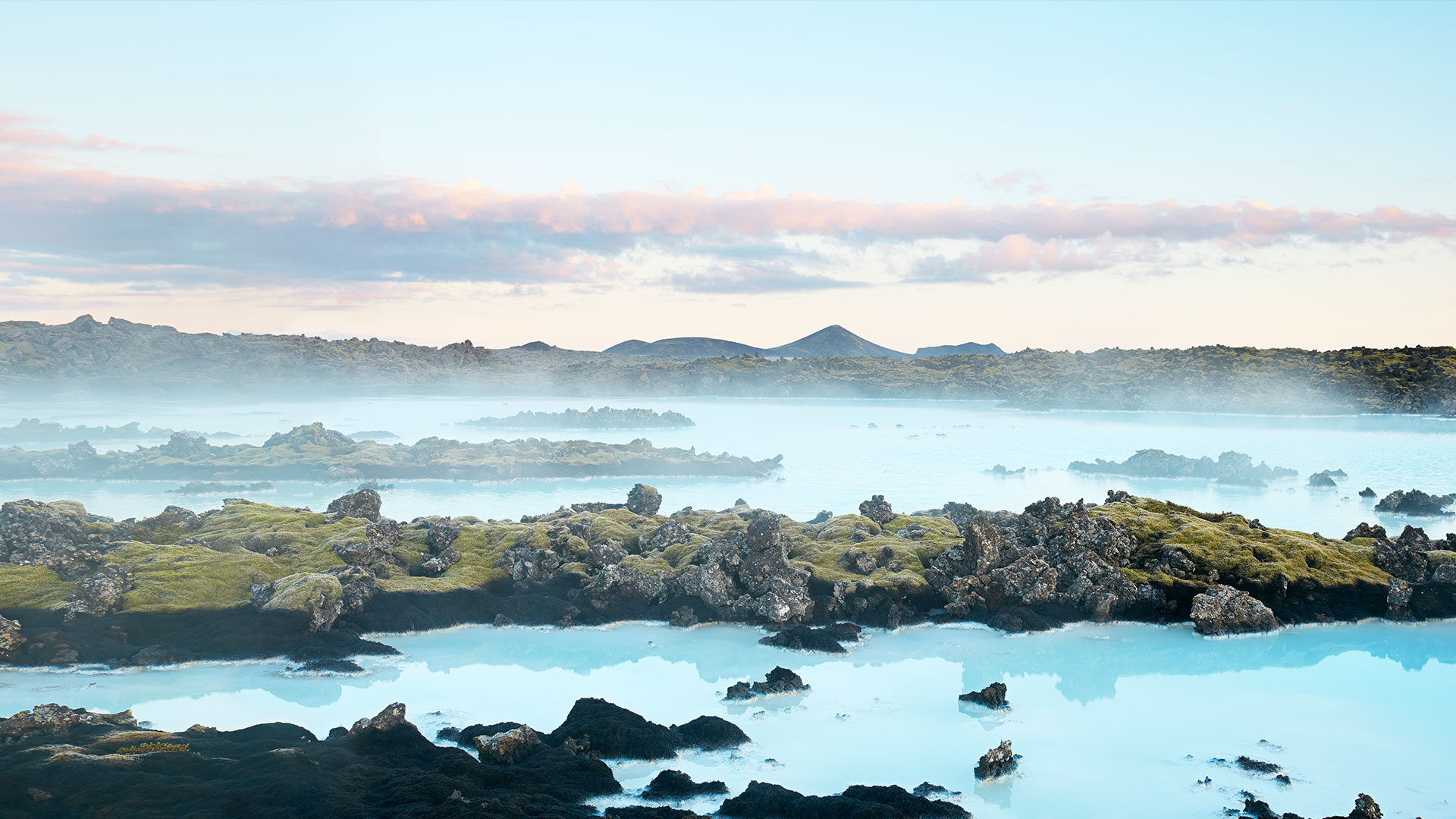 Watching Mother Nature at work is undoubtedly what makes South Iceland one of the most unique European honeymoon destinations.
Of course, you can't resist a dip in one of Iceland's hot springs and geothermal pools. You could slip into Seljavallalaug, a green-hued swimming pool that was built in 1923. You can reach it by walking for 20 minutes through an enchanting river valley near Skógafoss waterfall.
Although Iceland's most popular geothermal pool isn't on the south coast, you could enjoy a good soak in the Blue Lagoon on your way back to the airport.
It doesn't get much more romantic than relaxing in the warm, milky waters of the Blue Lagoon. Perhaps you might treat yourselves to a pampering spa treatment to follow. You can even spend the night at the Blue Lagoon Retreat for a stay in one of Iceland's top luxury and boutique hotels.
---
---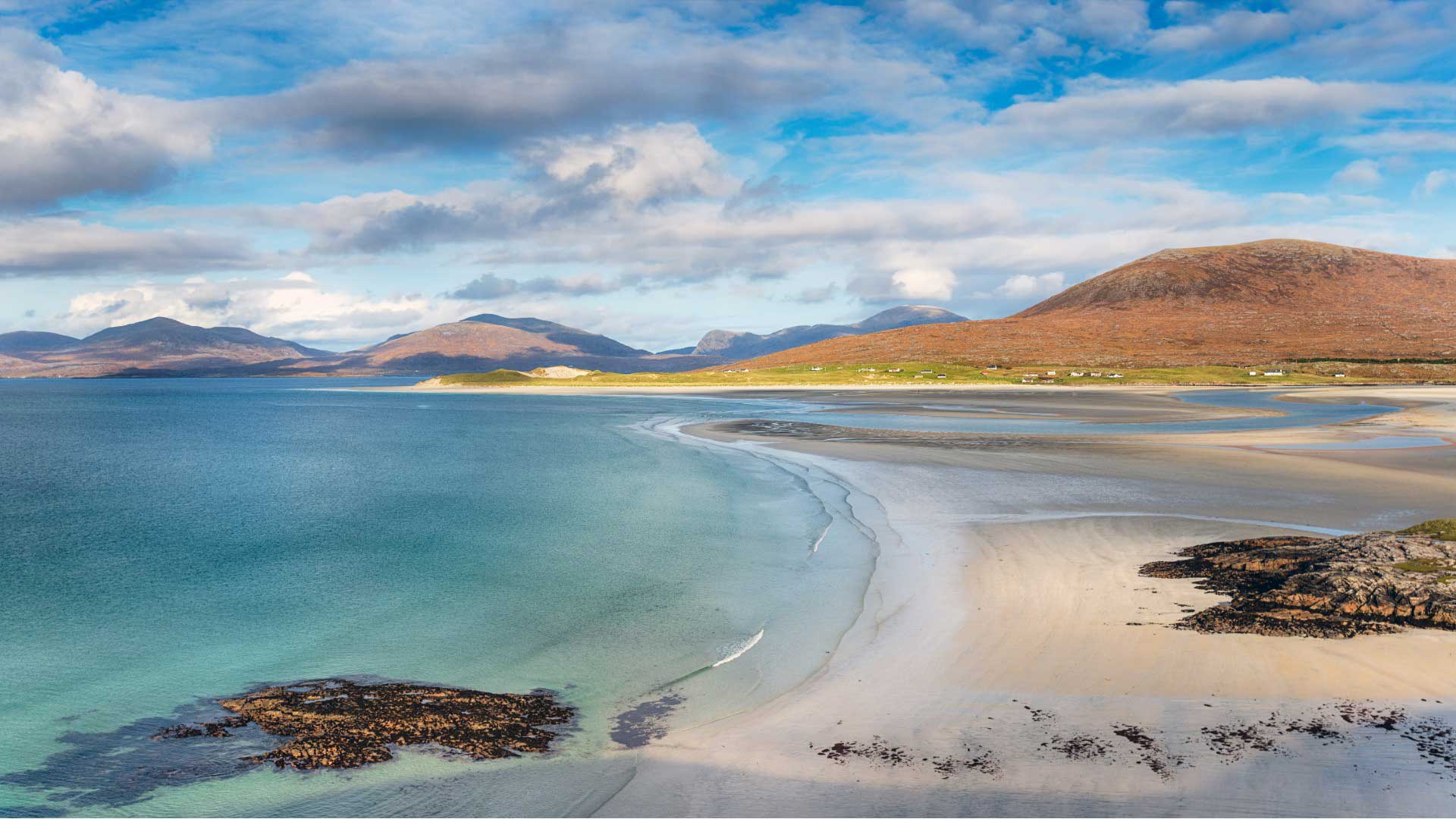 2. Highlands, Scotland
Experience a place of shimmering lochs, white sandy beaches, and rolling hills on your romantic trip for two. The Scottish Highlands will mesmerise you with its unspoiled landscapes and the promise of adventure.
Take on some of the best Scottish walks for an active honeymoon. Hike along gorgeous glens (valleys), through enchanted forests, and up Munros – peaks that are higher than 3,000 feet (914 metres). If you're up for a challenge, climb Ben Nevis, the tallest mountain in the UK.
As well as hiking, you could go mountain biking, kayaking, or swimming. Explore Scotland's best lochs (lakes) together and try your hand at windsurfing, sailing or stand-up paddle boarding.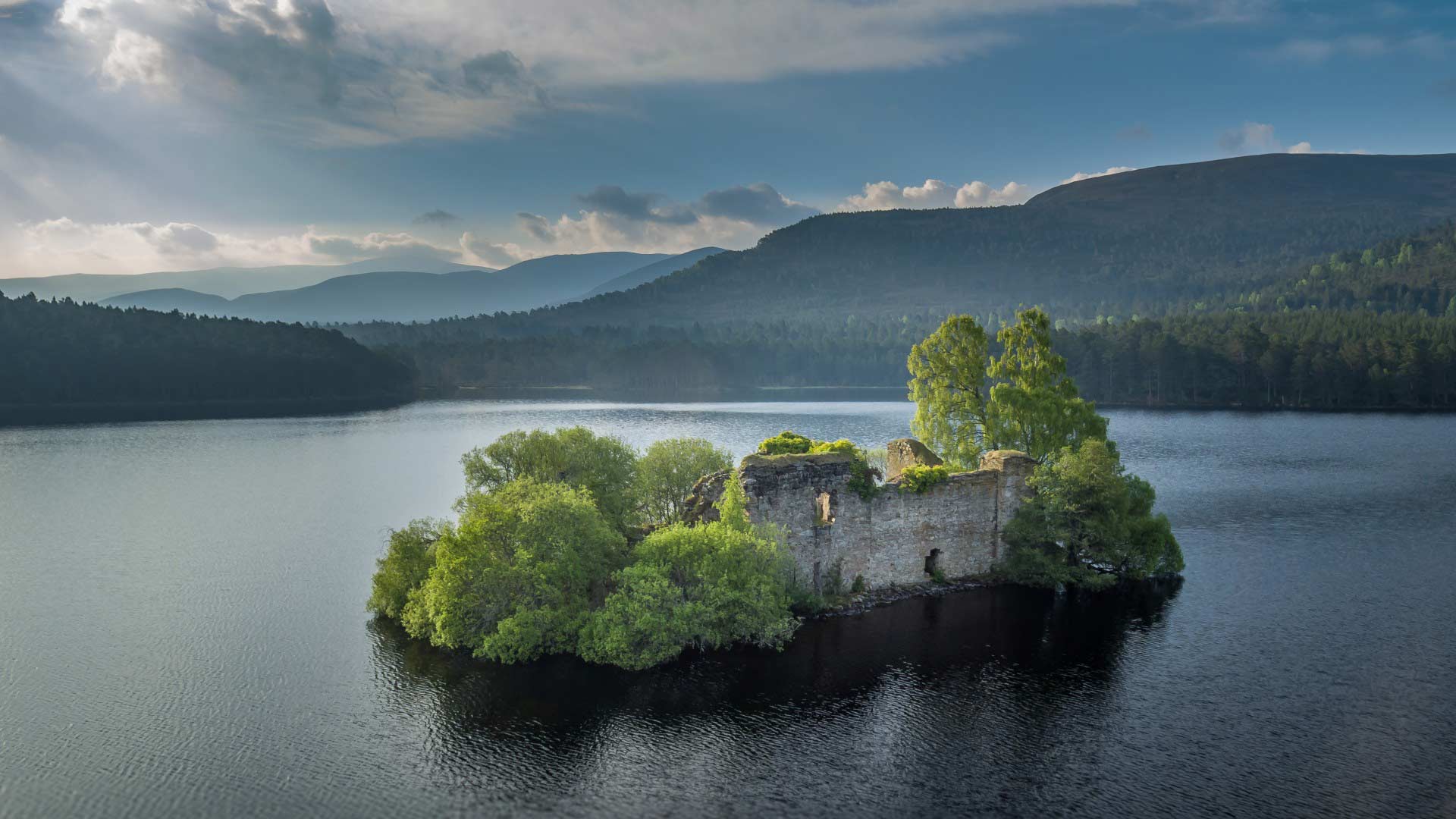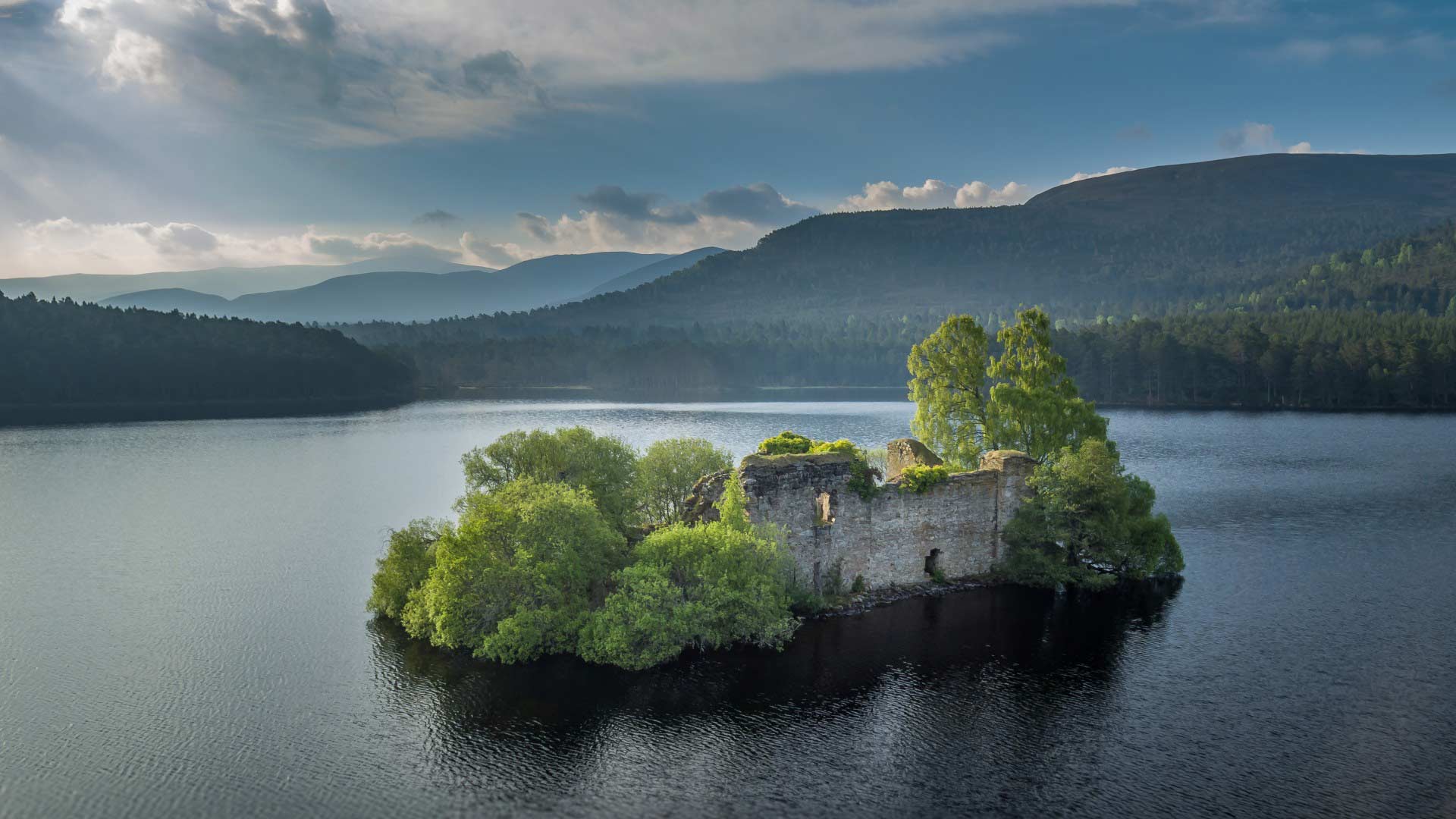 Or simply enjoy the view as you roam from one stunning spot to the next on your tour of the Scottish Highlands. Marvel at the Three Sisters in iconic Glen Coe, look out for mythical creatures at Loch Ness, and investigate medieval Scottish castles.
If you want to take the wheel on your honeymoon, consider driving Scotland's Route 66. This loop around the very top of the mainland is called the North Coast 500, with beautiful beaches and charming fishing villages dotted along the route.
To round it all off, you can savour fresh seafood and heady whisky on your romantic getaway to the Highlands. Tuck into just-caught delicacies in Oban, the country's seafood capital. And forget wine tasting – in Scotland it's all about sampling exquisite single malts at top whisky distilleries.
---
---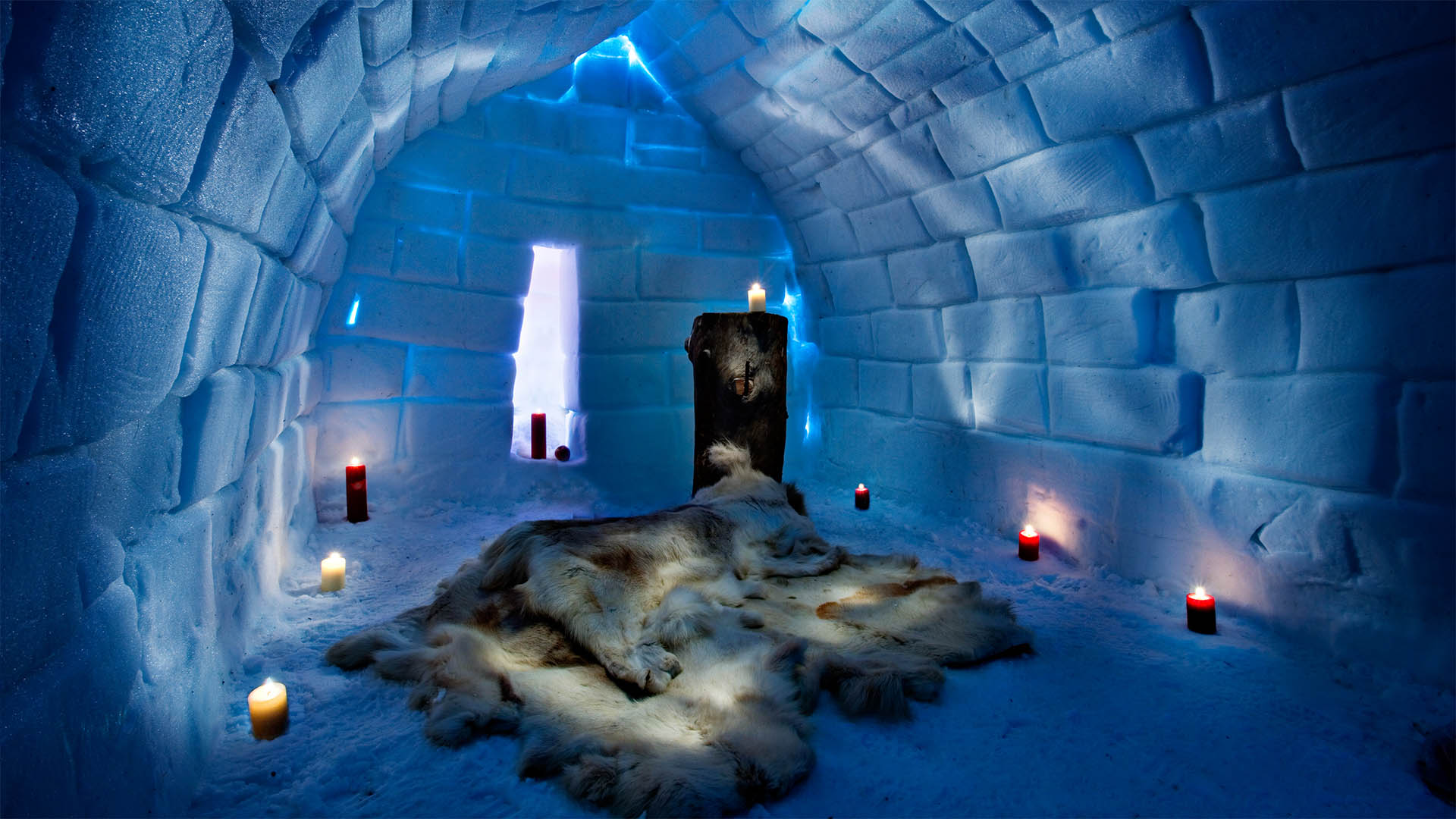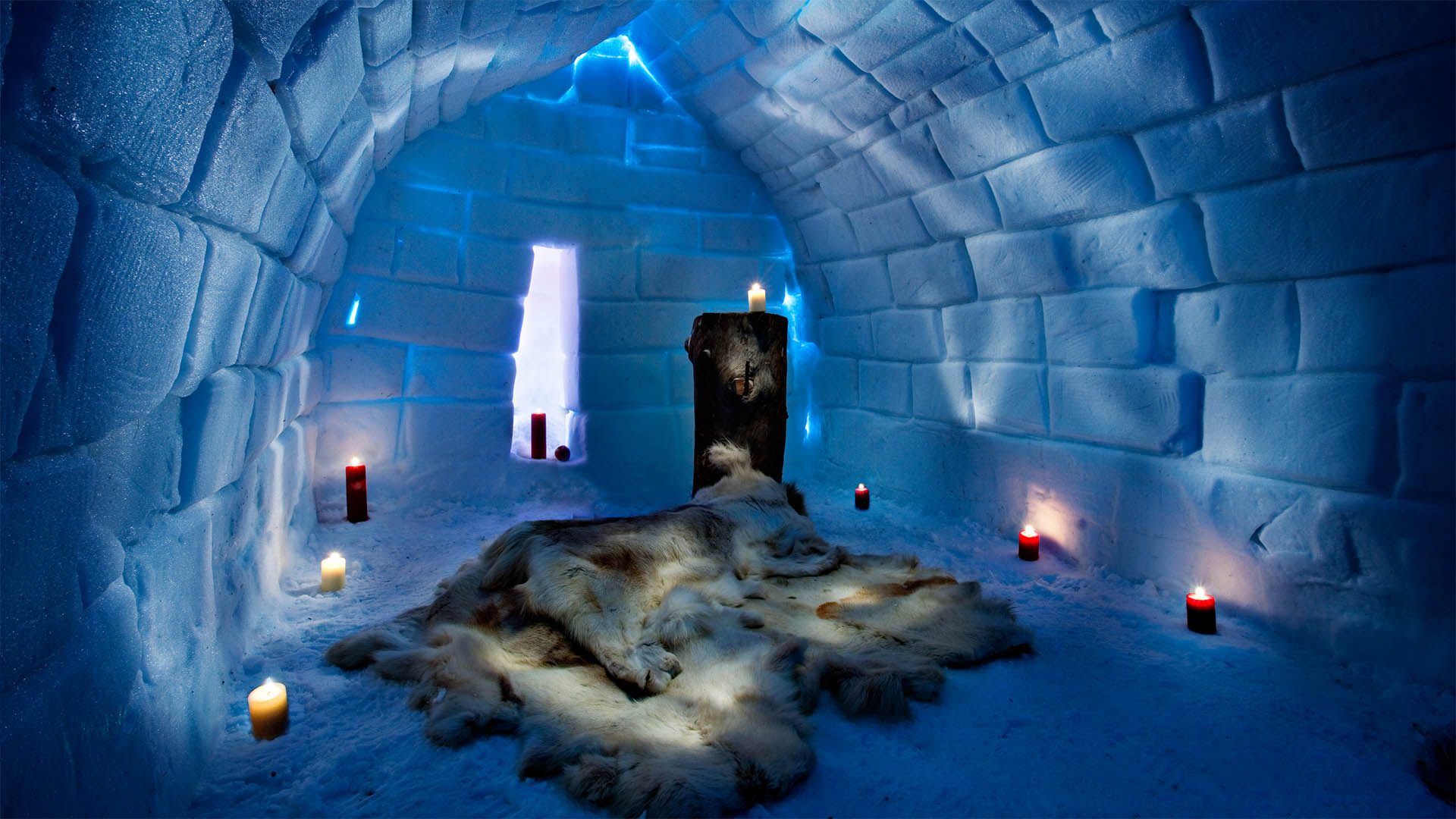 3. Rovaniemi, Finnish Lapland
Fall in love all over again on an enchanting escape to Rovaniemi, a winter wonderland in the very north of Finland. Immerse yourselves in the pristine countryside between December and March, when you can make the most of romantic activities in the snow.
Think snowmobiling through tree-dotted scenery, or cuddling up on a dog sled ride. You could also try snowshoeing, skiing and ice fishing. Or visit a traditional reindeer farm and meet local Sami people to learn about their way of life.
There are so many more reasons why you should visit Lapland in winter for your honeymoon in Europe.
You could indulge in a Finnish sauna session at the end of a day out in the snow. Or you might live out a childhood fantasy by finally meeting the Man in Red at Santa Claus Village, Father Christmas's official residence in the North Pole.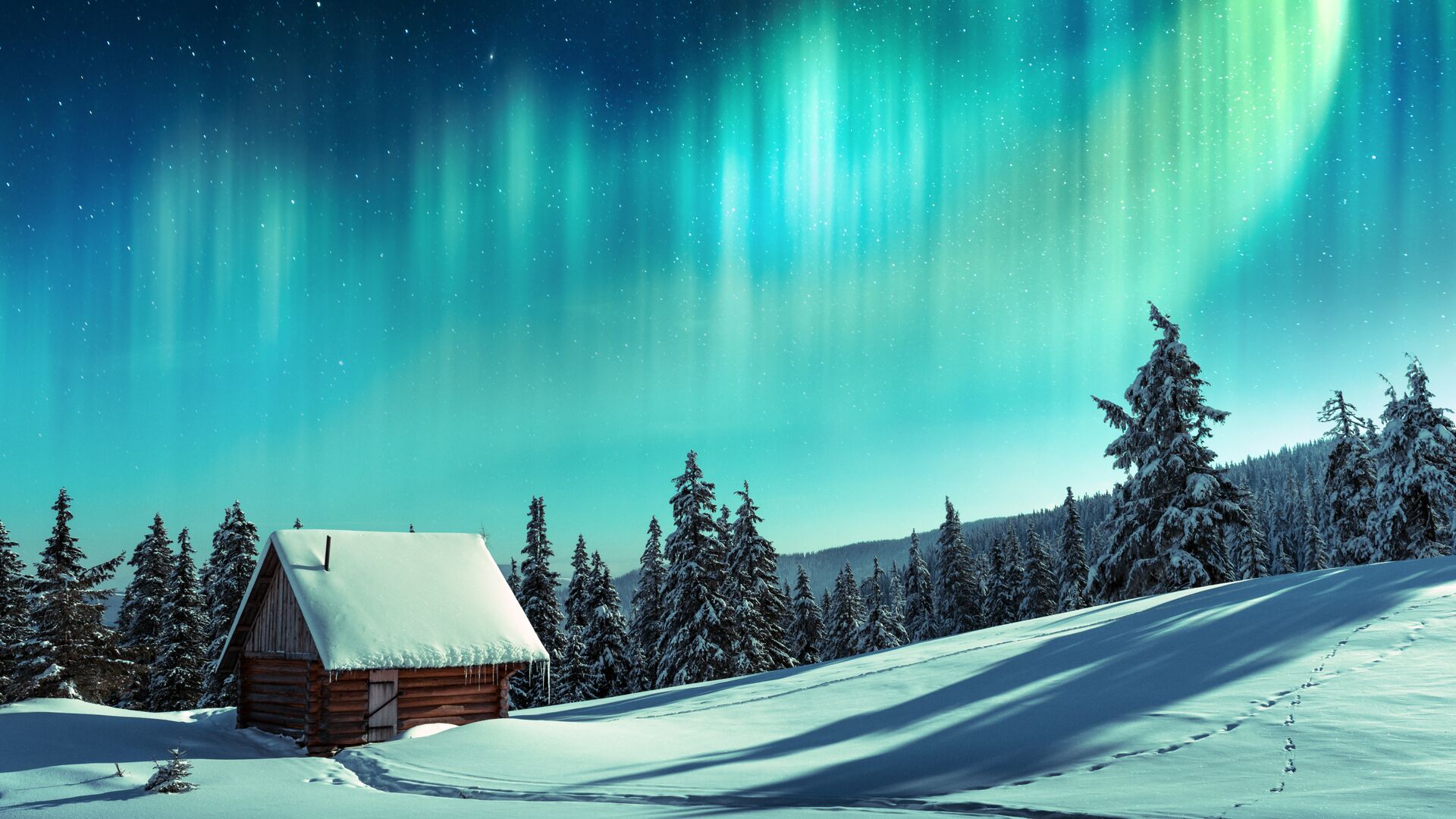 And don't miss the opportunity to hunt for the northern lights in Lapland. You'll never forget the moment when you catch sight of the beautiful, otherworldly colours dancing above you.
To increase your chances of seeing them, you might take a dedicated northern lights tour, with a guide to accompany you. And perhaps you'll stay somewhere extra special as a honeymoon treat.
Imagine cosying up inside a glass igloo together, looking up to a night sky painted with northern lights. Or, for something even more extraordinary, why not visit an ice hotel in Lapland?
At the Arctic SnowHotel near Rovaniemi, the guest rooms are a little different – they are made of snow and ice! This unusual bolthole also offers warm glass igloos, so you can choose the hideaway that's perfect for you.
---
---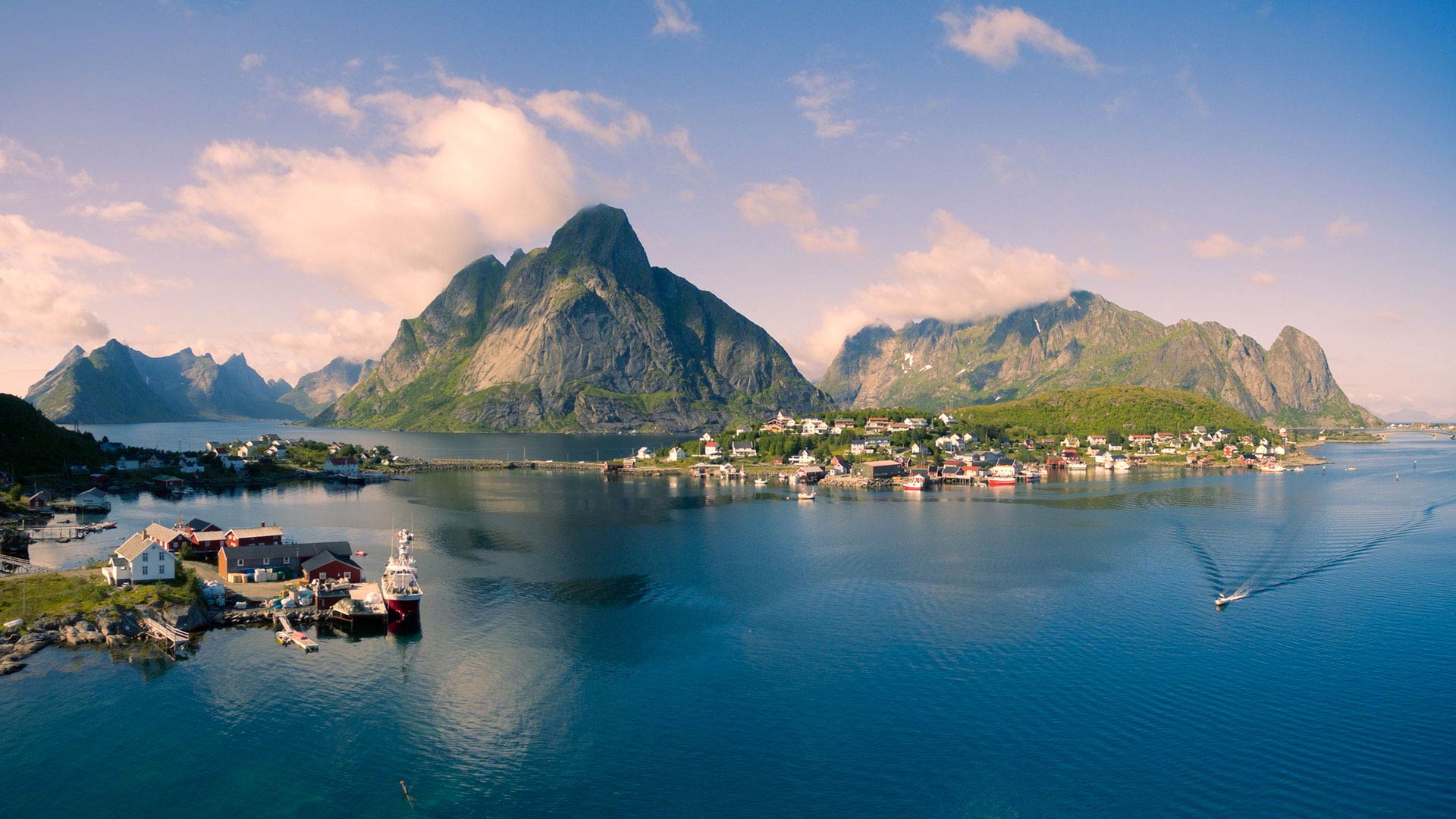 4. Lofoten Islands, Norway
Expect sea views with a difference on a honeymoon to the Lofoten Islands in Northern Norway.
This striking archipelago is one of the must-see places in Norway. Craggy peaks rise sharply from the glittering blue waters, and traditional red houses perch on stilts above the rocky shoreline.
The islands lie north of the Arctic Circle, and you'll soon find that this remote location is all part of Lofoten's charm.
Here you can experience constant sunlight in summer, a phenomenon called the midnight sun. Or if you visit in winter, you'll witness the polar nights, whereby the sun doesn't set at all. These dark skies are the perfect backdrop for northern lights viewing in Norway.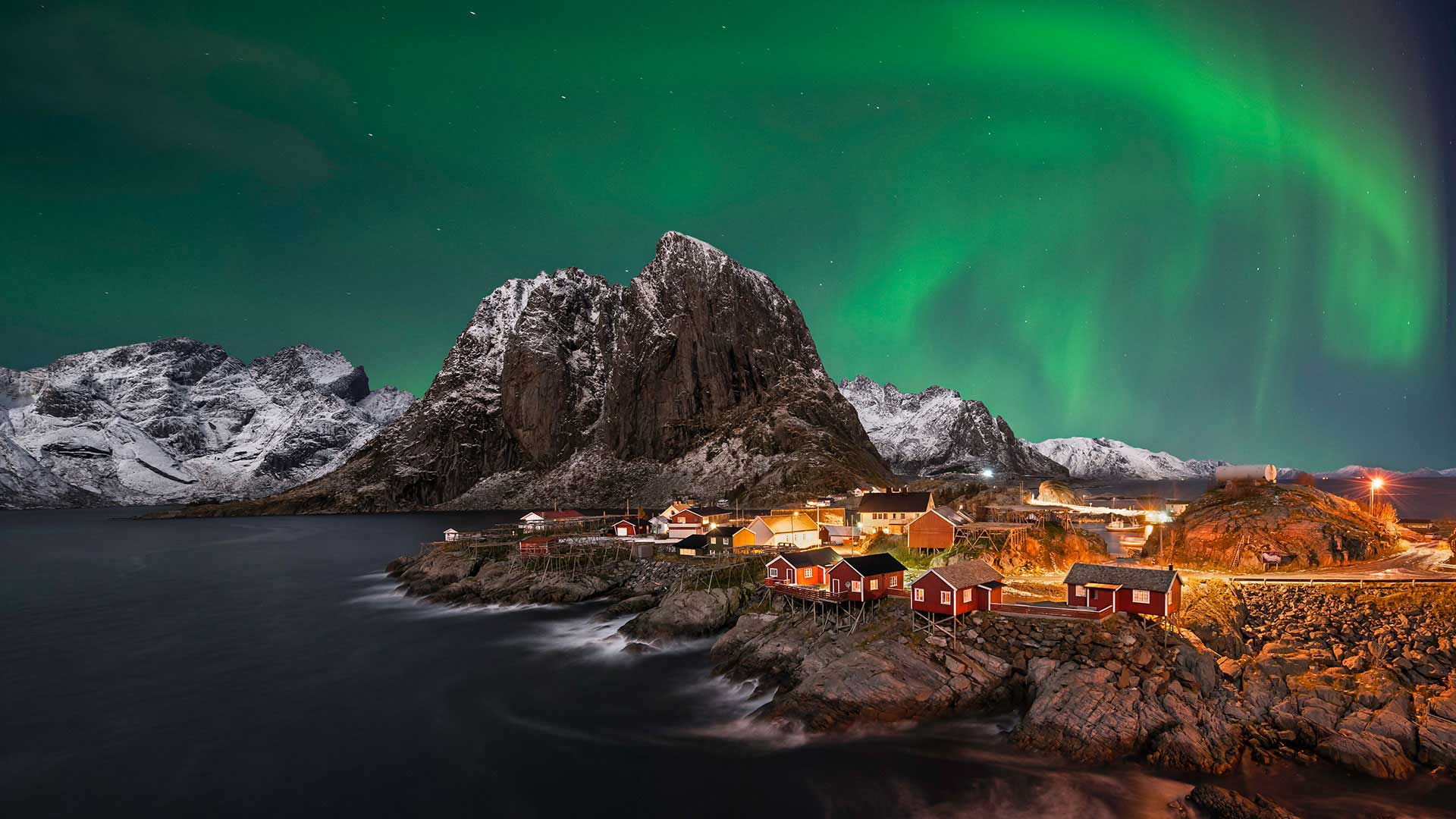 As well as the beautiful Arctic light and dramatic landscape, Lofoten will enchant you with its authentic culture and heritage. The settlements here date back to the Viking era, and you can visit the oldest fishing village, Nusfjord, which is now a living museum.
Then you have the chance to spot wildlife – including orcas, otters, seals and puffins – which only adds to the archipelago's charm.
It may not be a Greek island, but that's precisely what makes Lofoten one of the most unique European honeymoon destinations.
---
---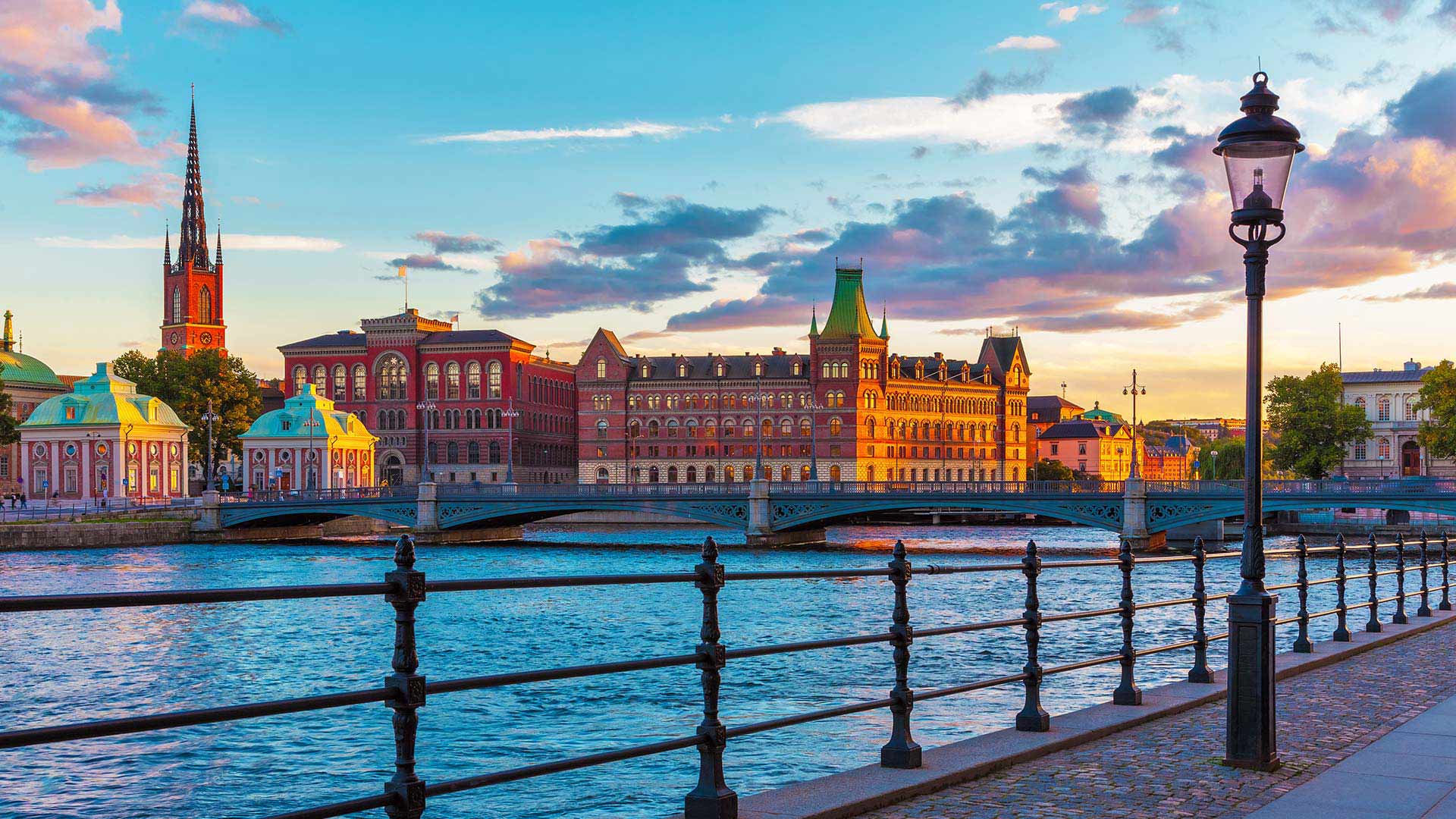 5. Stockholm, Copenhagen & Oslo, Scandinavia
Perhaps vibrant cultures, world-class art, and "New Nordic" cuisine are more your thing? Then you should consider a honeymoon to the Scandinavian Triangle – the capitals of Sweden, Denmark and Norway.
Hot-foot it to Stockholm, Copenhagen and Oslo, 3 charming Scandinavian cities awash with art galleries, elegant architecture, and fine food. You can easily travel between them by train, plane, car or ferry, as these capitals are closely linked.
We already mentioned that Paris was the obvious choice. But your honeymoon will be much more one-of-a-kind when you jet off to the achingly cool capitals of Scandinavia instead.
In the Swedish capital, Stockholm, explore cobblestone streets in Gamla Stan (the old town), admiring medieval buildings and dipping into museums. You could also take a day trip to the Stockholm archipelago for a delightful escape into nature.
---
---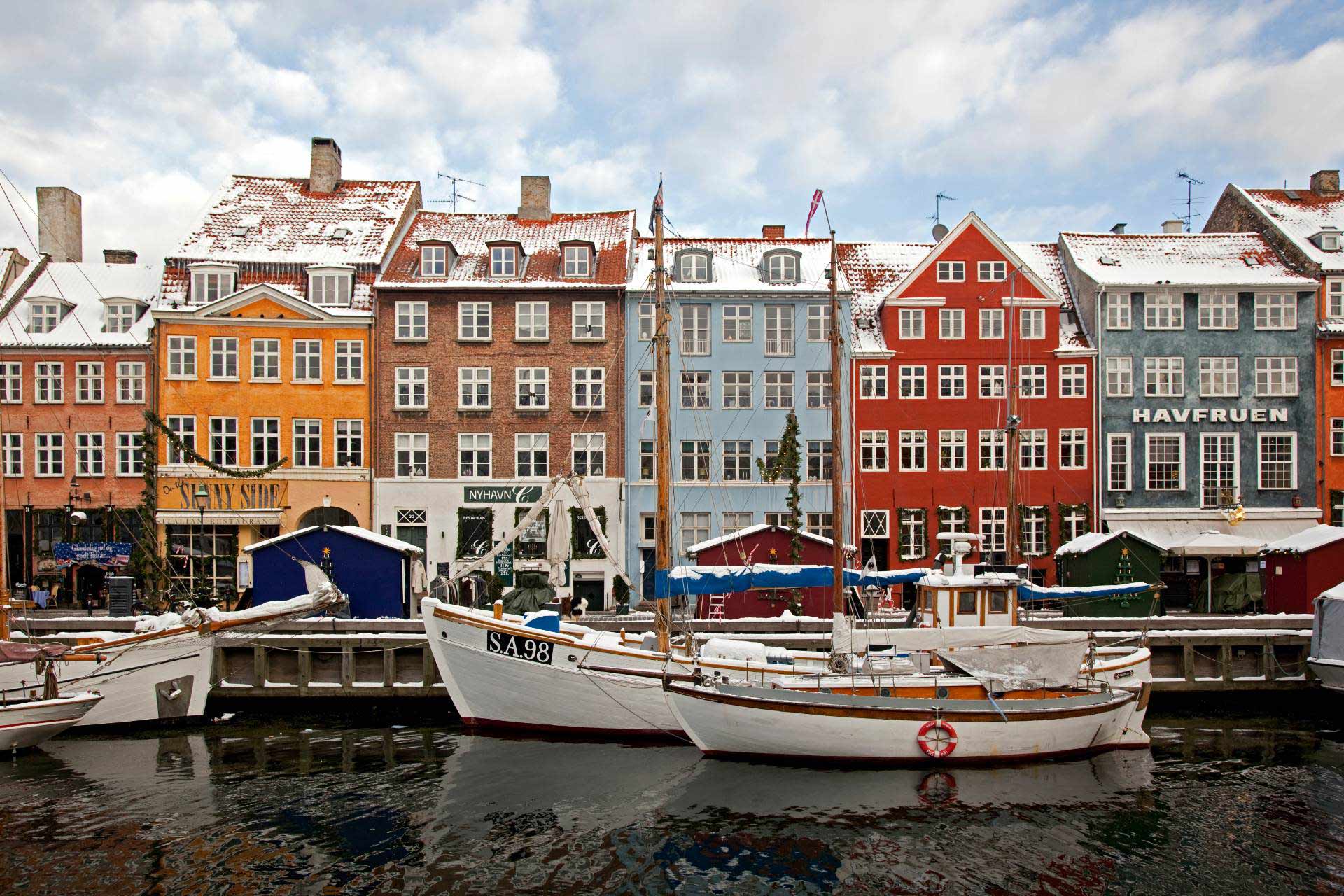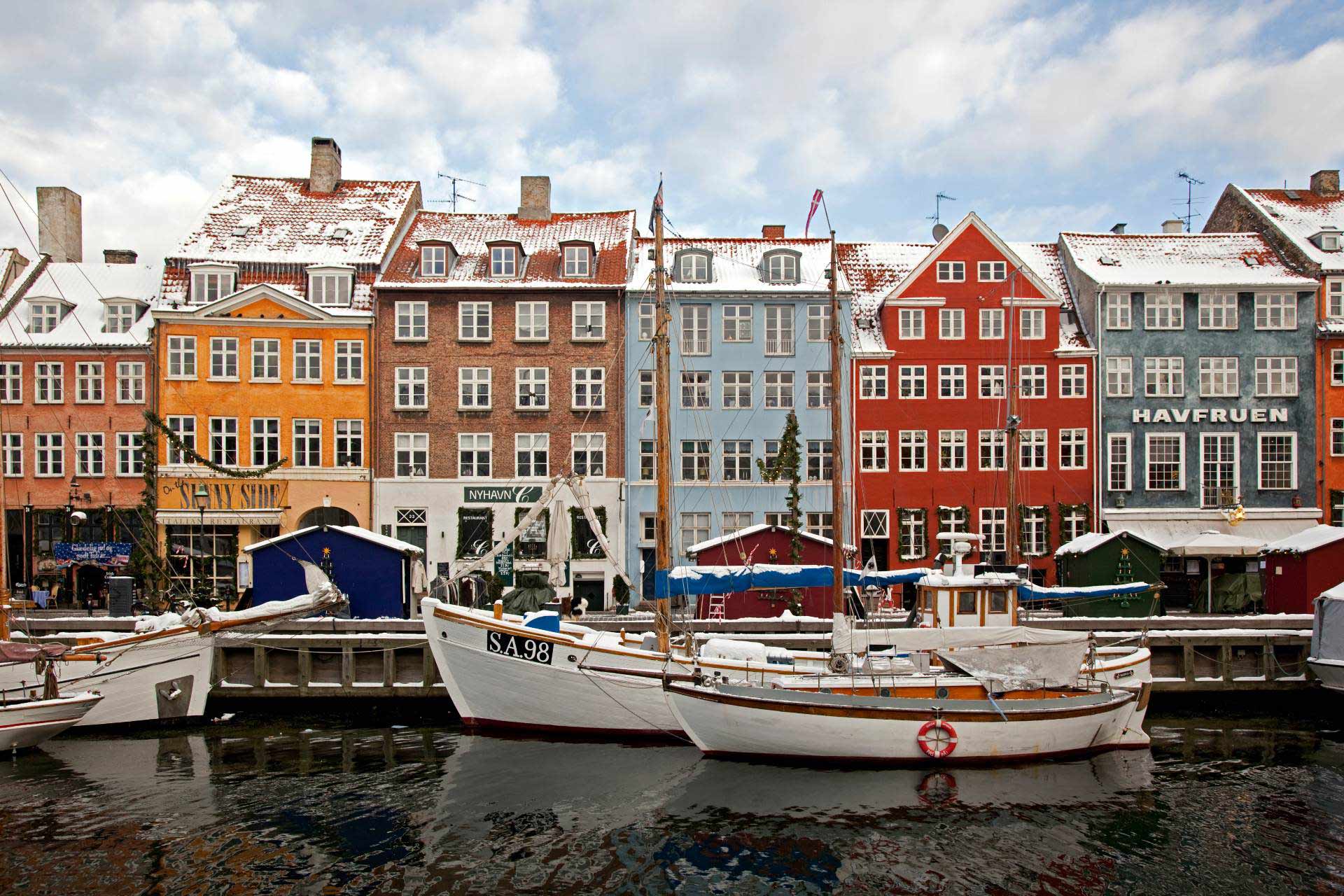 After Stockholm, travel with your partner to the capital of Denmark, Copenhagen.
Soak up the sight of pastel-coloured buildings lining the harbourfront at Nyhavn, and pop into a chic Nordic restaurant. Have a look inside Amalienborg Palace and stroll along the pretty canals. You could also have some fun at the vintage-style Tivoli Gardens, one of the world's oldest amusement parks.
From Copenhagen, hop on an overnight ferry to Oslo, the Norwegian capital.
You might learn about Norway's heritage at the Norwegian Maritime Museum, or soak up the lively atmosphere at Aker Brygge on the waterfront. Admire artwork in the Munch Museum or the outdoor Vigeland Sculpture Park, and tour the elegant Oslo Royal Palace.
It won't take you long to fall for Scandinavia. But if you and your loved one are tempted to see more of the region, you could extend your honeymoon. You might want to see the Norwegian fjords, or perhaps take a Baltic cruise from Helsinki in Finland.
---
---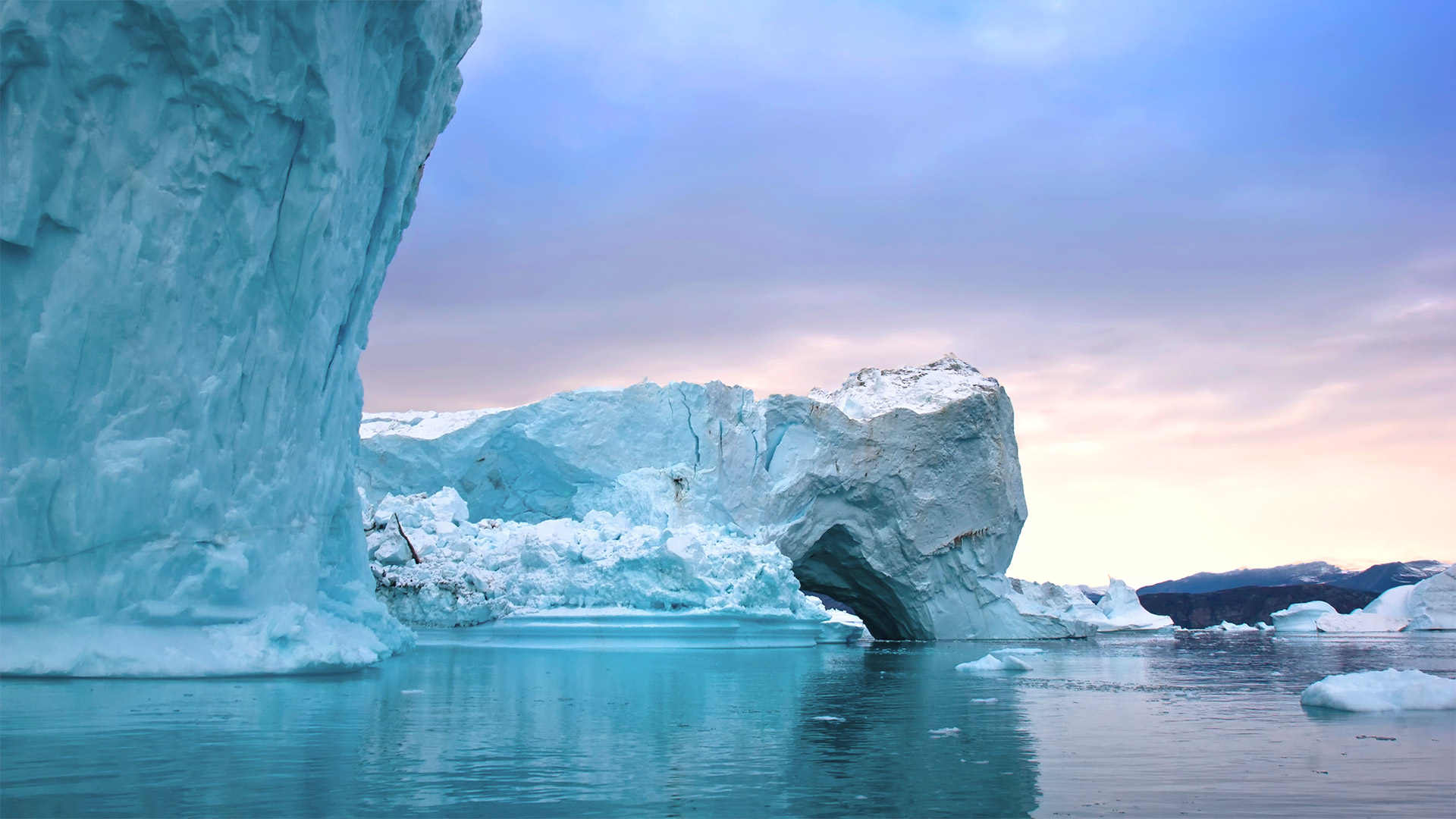 6. Ilulissat, Greenland
One of the best honeymoon destinations in Europe is also one of the most surprising. You may never have heard of Ilulissat, but this small town in Greenland is certainly a special place for your unique honeymoon!
You'll find Ilulissat 250 kilometres (155 miles) north of the Arctic Circle, studded on the west coast of Greenland. It may have a small population of just 4,500 people, but Ilulissat offers you so many adventurous activities and thrilling sights.
Of all the exciting things to do in Greenland, sailing between the icebergs of the UNESCO-designated Ilulissat Icefjord is an unmissable experience. The chunks of ice you see floating on the water are from the mighty Sermeq Kujalleq, the most active glacier in the Northern Hemisphere.
In Ilulissat you might also catch sight of whales, as humpback, minke, fin and bowhead whales call these waters home. Be sure to look out for them from your cruise boat or while you're kayaking around Disko Bay.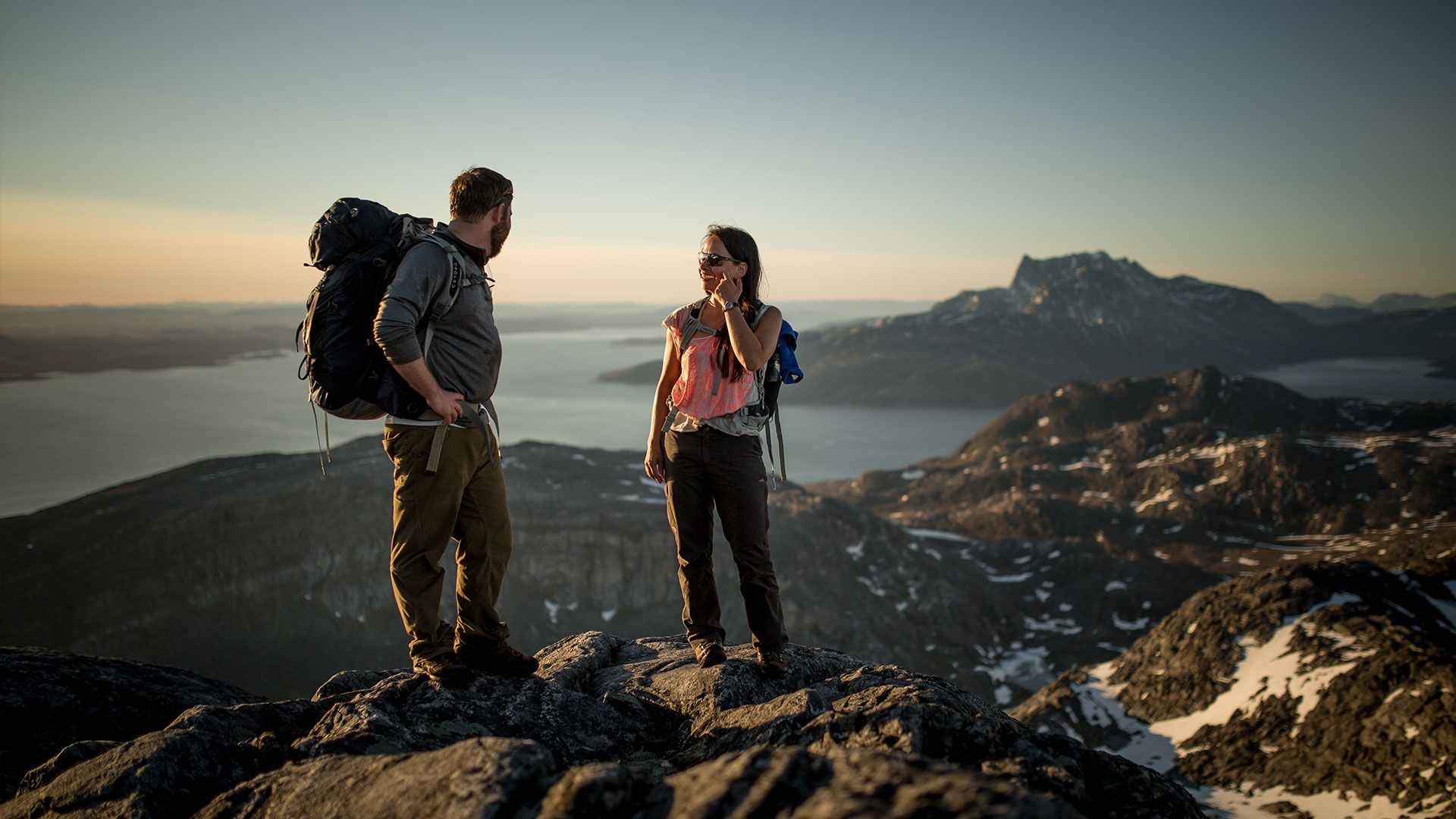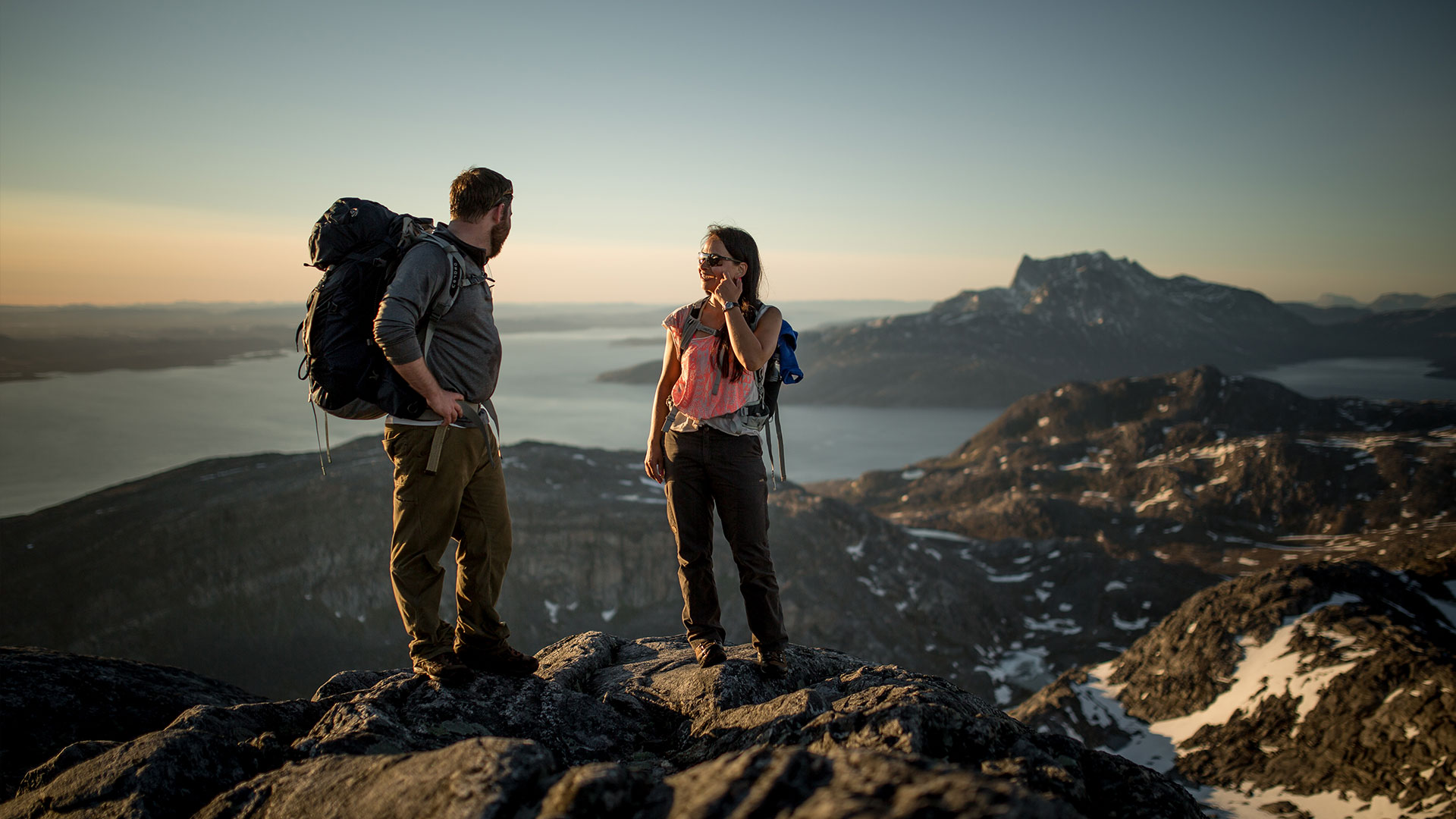 You could also enjoy hiking in Greenland in the summer months. Go walking in the Sermermiut Valley near Ilulissat and discover the green side of Greenland!
Like the Lofoten Islands, Greenland experiences the midnight sun in summer. In Ilulissat the sun doesn't dip below the horizon between mid-May and late July. This means you can enjoy the outdoors all day long thanks to the endless daylight.
So if you're looking for a one-of-a-kind honeymoon, filled with glaciers, whale watching, and remote valleys bathed in midnight sun, Ilulissat is the place for you.
---
---
Which of these honeymoon spots would you love to visit for your romantic getaway?
There are so many more possibilities for your special trip for two. You can browse Nordic Visitor's Europe honeymoon packages to find the tour that's right for you. If you'd like your itinerary to be tailored with personal customisations, don't hesitate to ask us.
You'll have a dedicated travel consultant to plan and book your honeymoon on your behalf. Our travel experts are all based in the regions they specialise in, so they know the destination you are visiting inside out. They will ensure you have an unforgettable and authentic honeymoon in Europe.
Your travel consultant will arrange stays for you in handpicked accommodation, whether that's characterful B&Bs, countryside guesthouses, or boutique hotels. They'll also book your activities, plan your route, and arrange personal touches for you.
What's more, when you are away on your honeymoon, you can relax knowing that you have local support around the clock. Should you need anything, you can contact us on our 24/7 helpline.
Get in touch with Nordic Visitor to start planning your unique honeymoon in Northern Europe.