From the Mediterranean to the Nordics, Europe offers an inviting mix of cultures and breathtaking landscapes for you to discover. Add to that the sense of freedom you get on a road trip, and you'll find that a European driving tour is pretty hard to beat!
If you're thinking about taking the wheel on a road trip in Europe, you might wonder how to choose from so many options. That's why we've pulled together a round-up of the 5 top road trips in Europe to add to your bucket list.
Whether you want to experience medieval castles, pristine fjords or dramatic coasts, there's a road trip here with your name on it. Europe is calling.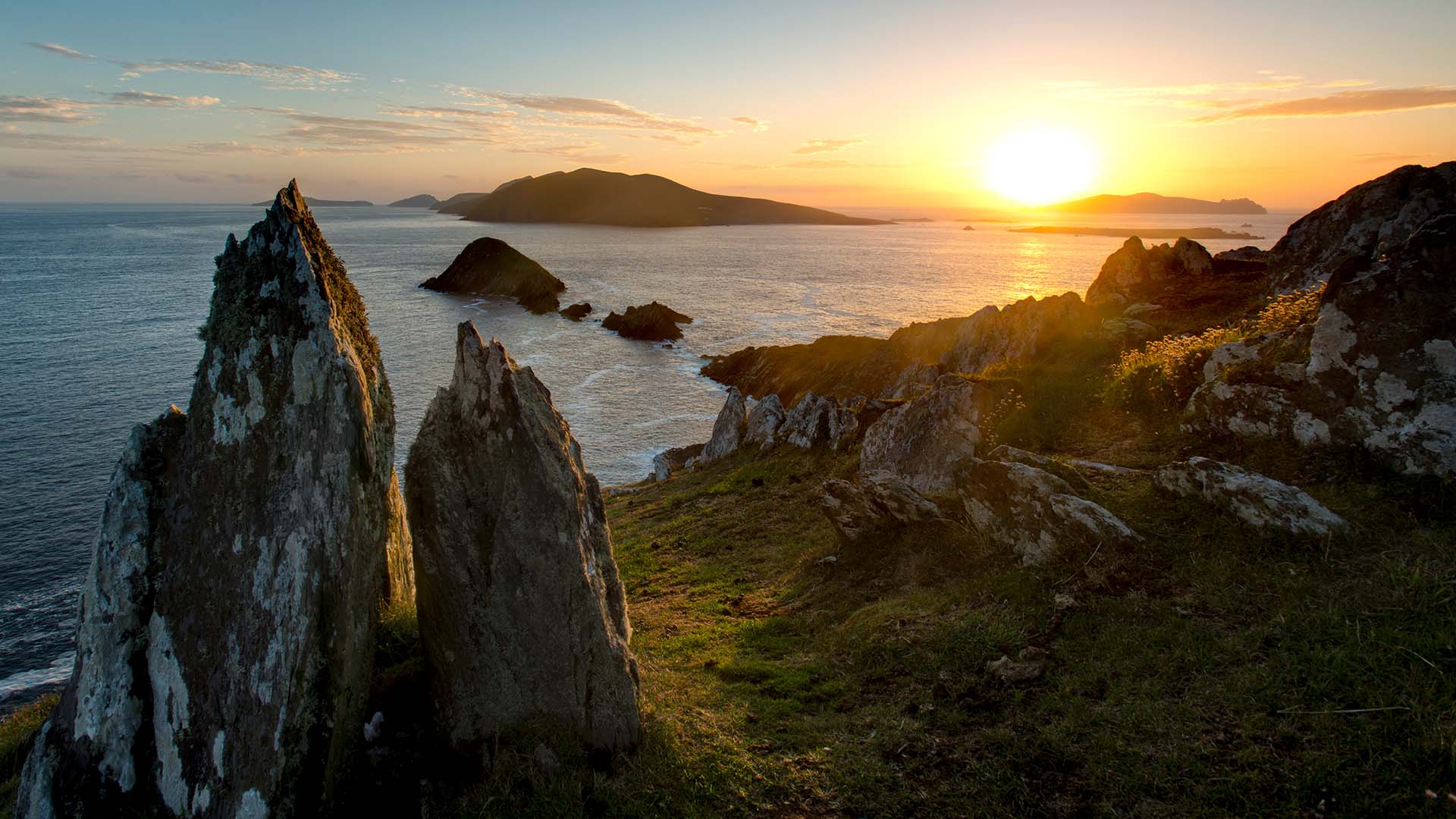 1. The Wild Atlantic Way – Ireland
With its rugged coast, rolling landscapes and vibrant cities, Ireland is a dream to discover on a road trip. In fact, driving is the easiest way to get around, with short distances between stops and scenic backdrops keeping you company.
The Wild Atlantic Way is one Irish road trip you'll definitely want to add to your bucket list. Starting and finishing in Dublin, the Republic of Ireland's capital, this route takes you on a circuit around the island to see its top highlights over 10-14 days.
You'll be enchanted by the wild west coast of Ireland, from Donegal and Glenveagh National Park in the north, to the Ring of Kerry and Dingle Peninsula in the south.
Throughout your journey, you'll get the chance to visit castles and manor houses, stroll through harbour towns, and rub shoulders with the friendly locals in Irish pubs. And of course, you'll be treated to breathtaking views of the Irish coast, including the Cliffs of Moher, Ahill Island and the Aran Islands.
The drive
Start & end: Dublin
Distance: 1,800 kilometres (1,118 miles)
Duration: 10-14 days
Highlights: beautiful coastline, wildlife and seafood
---
---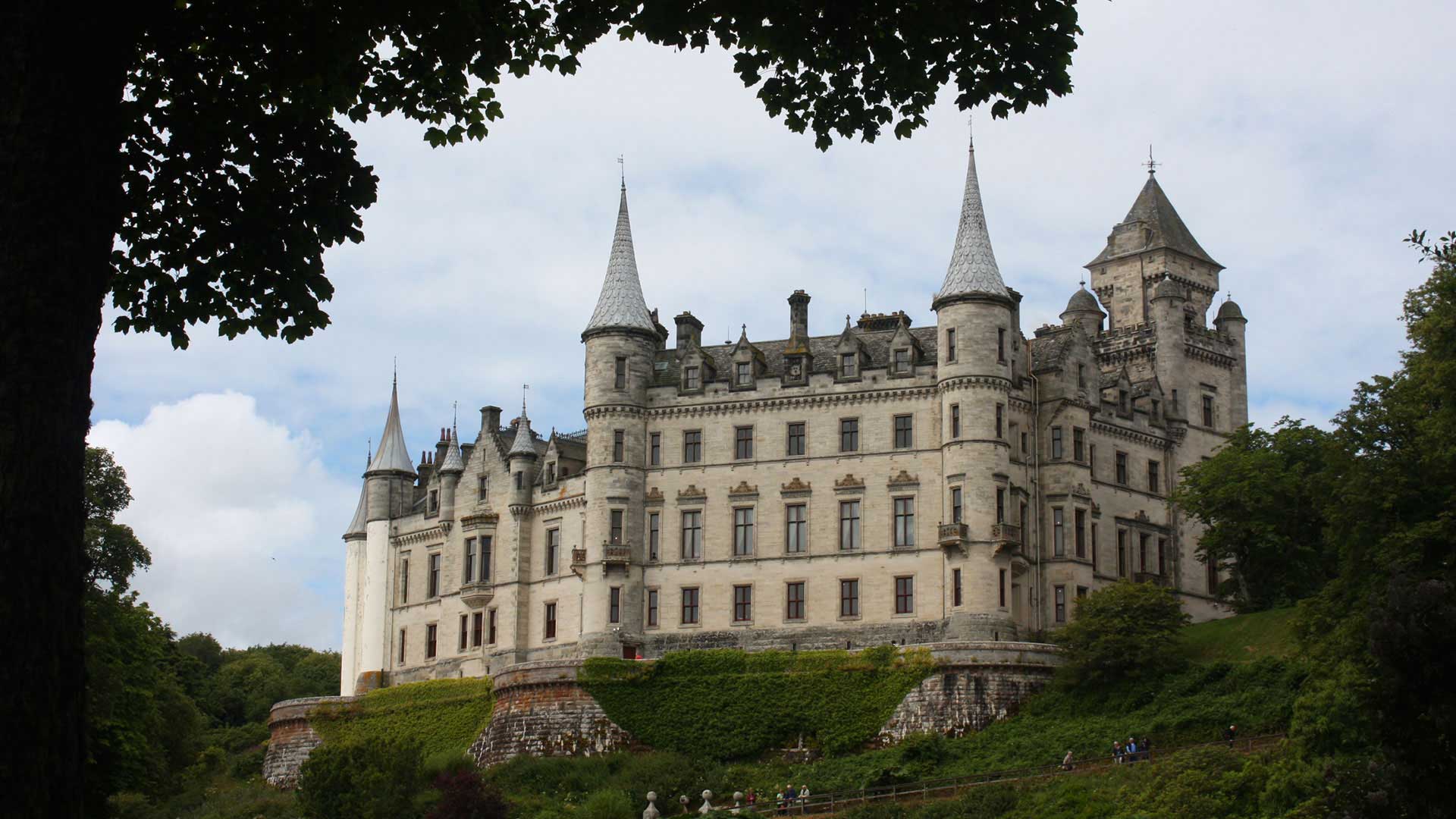 2. The North Coast 500 – Scotland
Scotland flaunts its own scenic routes that are prime for road tripping adventures.
On a Scottish road trip, you can stop off at viewpoints as often as you please to admire pristine lochs (lakes), majestic castles and charming towns.
An excellent driving route in Scotland you should consider is the North Coast 500, or "NC500". Looping from Inverness around the north coast of the mainland, you can travel just over 500 miles (830 kilometres) and soak up spectacular Scottish landscapes along the way.
From Inverness, the NC500 drive takes you north past filming locations for The Crown towards John o'Groats, then west along the coast to Durness. From the north-western tip of the British mainland, you travel south towards Ullapool and the Torridon Hills, before turning inland to return to Inverness.
Driving this circuit gives you the chance to experience quintessential Scottish attractions. You can tour the Scottish castles of Dunrobin and Ardvreck, explore the enchanting Smoo Cave, and try local seafood.
What's more, opting for the NC500 route means that you might spot Scotland's Big 5: red squirrels, red deer, otters, seals and golden eagles. Or look out for marine life like puffins, whales and dolphins.
The drive
Start & end: Inverness
Distance: 516 miles (830 kilometres)
Duration: 5-7 days
Highlights: white sand beaches, wildlife and castles
---
---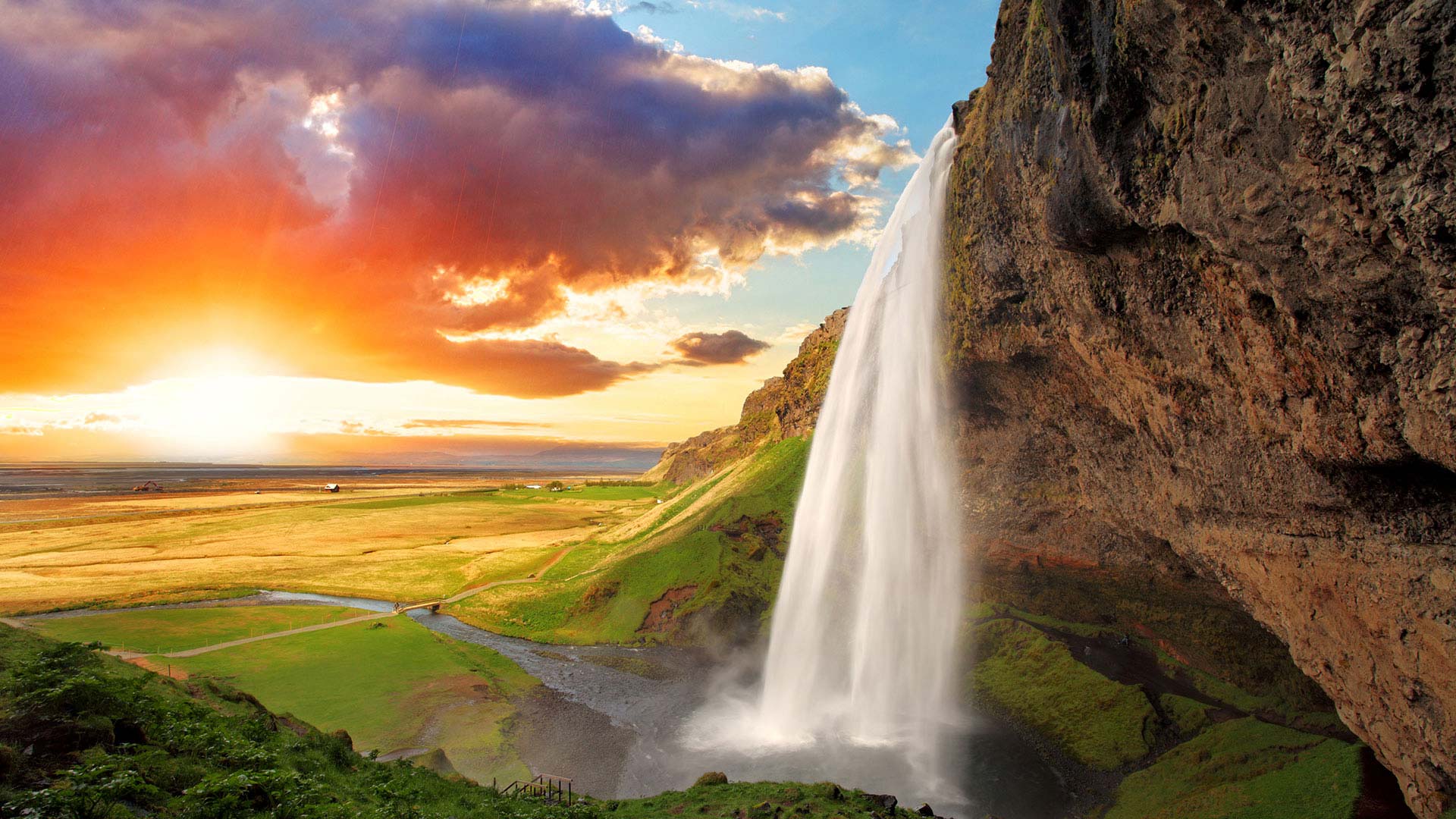 3. The Full Circle – Iceland
A road trip in Iceland rewards you with views of some of Europe's most dramatic scenery. You can expect to encounter gushing waterfalls, mighty glaciers and geothermal wonders on your drive through this beguiling Nordic nation.
Conveniently, Iceland has a Ring Road ("route 1") that encircles the island. Technically, you could drive around Iceland in 17 hours, but this wouldn't leave any time for seeing its many incredible attractions!
Instead, driving the Full Circle over a minimum of 6 days gives you the opportunity to experience the best of Iceland. Starting from Reykjavik, you work your way around the Golden Circle first, where 3 of Iceland's top highlights are located: Þingvellir National Park, Geysir geothermal area, and Gullfoss waterfall.
Then, head east through South Iceland, stopping off to witness more waterfalls, black-sand beaches, and the Jökulsárlón Glacier Lagoon. From here, drive up the east coast towards Lake Mývatn where you'll discover volcanoes, craters, and the inviting Mývatn Nature Baths.
Spend the following days exploring mythical nature spots in North Iceland, like the "Waterfall of the Gods" and "Peninsula of the Trolls".
The Full Circle route then takes you west to the Snæfellsnes Peninsula. Follow the coastline for the chance to admire valleys, lava fields and cliffs, before finishing up in Reykjavik.
This complete circuit of Iceland is an excellent way to see as much of the country as possible in one trip!
The drive
Start & end: Reykjavik
Distance: 1,332 kilometres (828 miles)
Duration: 6-14 days
Highlights: waterfalls, glaciers and geothermal pools
---
---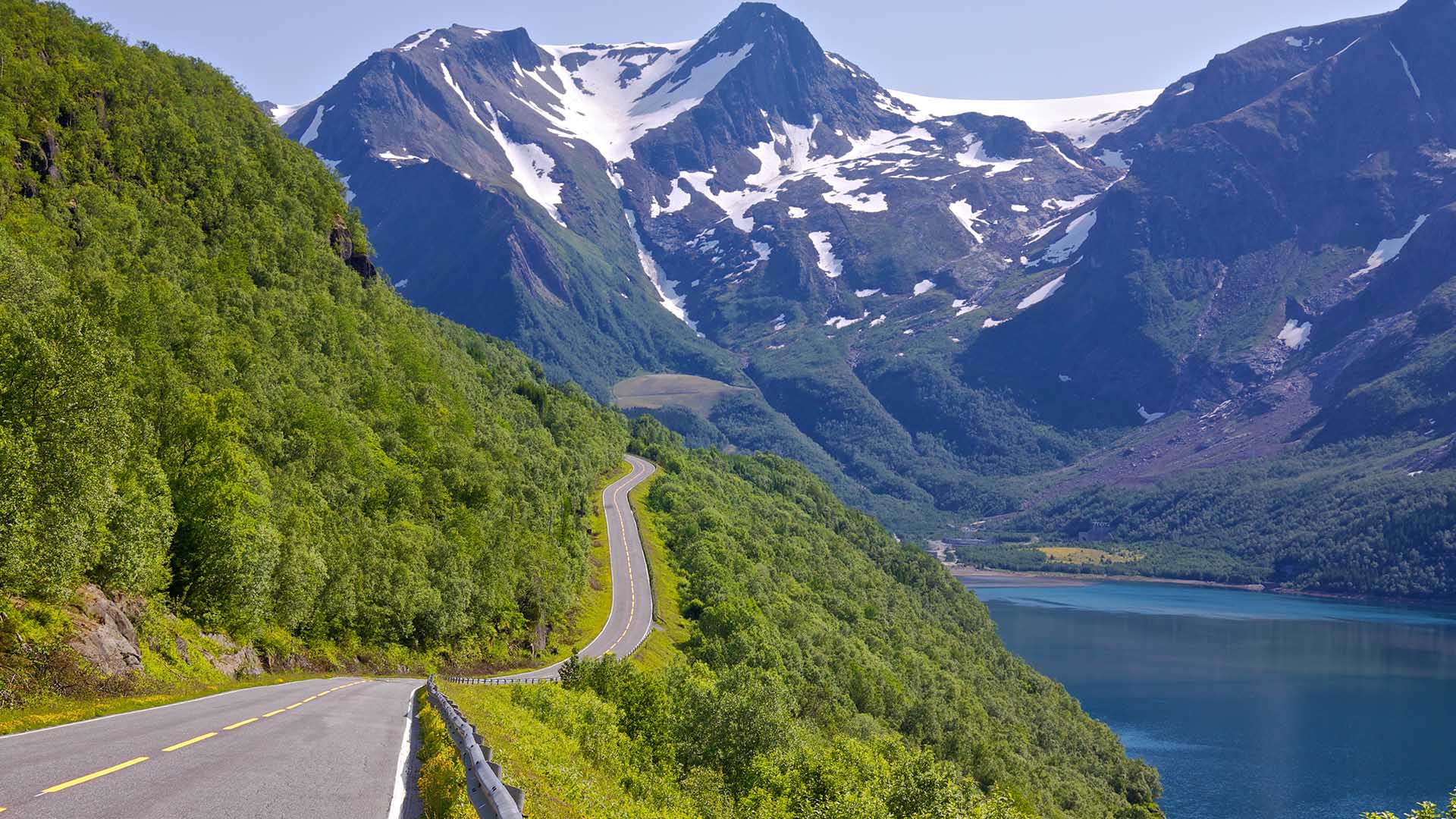 4. The Fjord Route – Norway
Norway's fjord and mountain landscapes are renowned for their breathtaking beauty. So if you love nature, a self-drive adventure in this part of Europe will suit you perfectly.
What makes a Norway road trip so special is the sense of blissful isolation it offers. Imagine the wonder you'll feel as you gaze up at forested mountains, across glassy fjord waters, and over crashing waterfalls.
There are so many self-drive journeys you could choose from, but one of our favourites is the Fjord Route in western Norway. This road trip will have you weaving through fjord-dotted countryside and stopping off at quaint villages and cultural towns, such as Flåm, Balestrand and Ålesund.
But the journey begins in beautiful Bergen – Norway's second city and gateway to the fjords. From here, drive north-east to Sogndal and the gorgeous Sognefjord, for the chance to swim, kayak or bike in the area.
A scenic drive takes you further north through Jotunheimen National Park and the highest mountain pass in northern Europe, "Sognefjellsvegen". You'll then reach the stunning Geirangerfjord, characterised by forests, waterfalls and snow-dusted peaks.
After a ferry to Linge, prepare for a thrilling drive along the mountain road, Trollstigen. "Troll's Ladder" comprises 11 hairpin beds through epic mountain scenery and is one of the most famous roads in Europe.
Following a stop in Ålesund, sweep back down south along roads hugging coastal waters, lakes and fjords.
The drive
Start & end: Bergen
Distance: 1,234 kilometres (777 miles)
Duration: 10 days
Highlights: fjords, mountains and waterfalls
---
---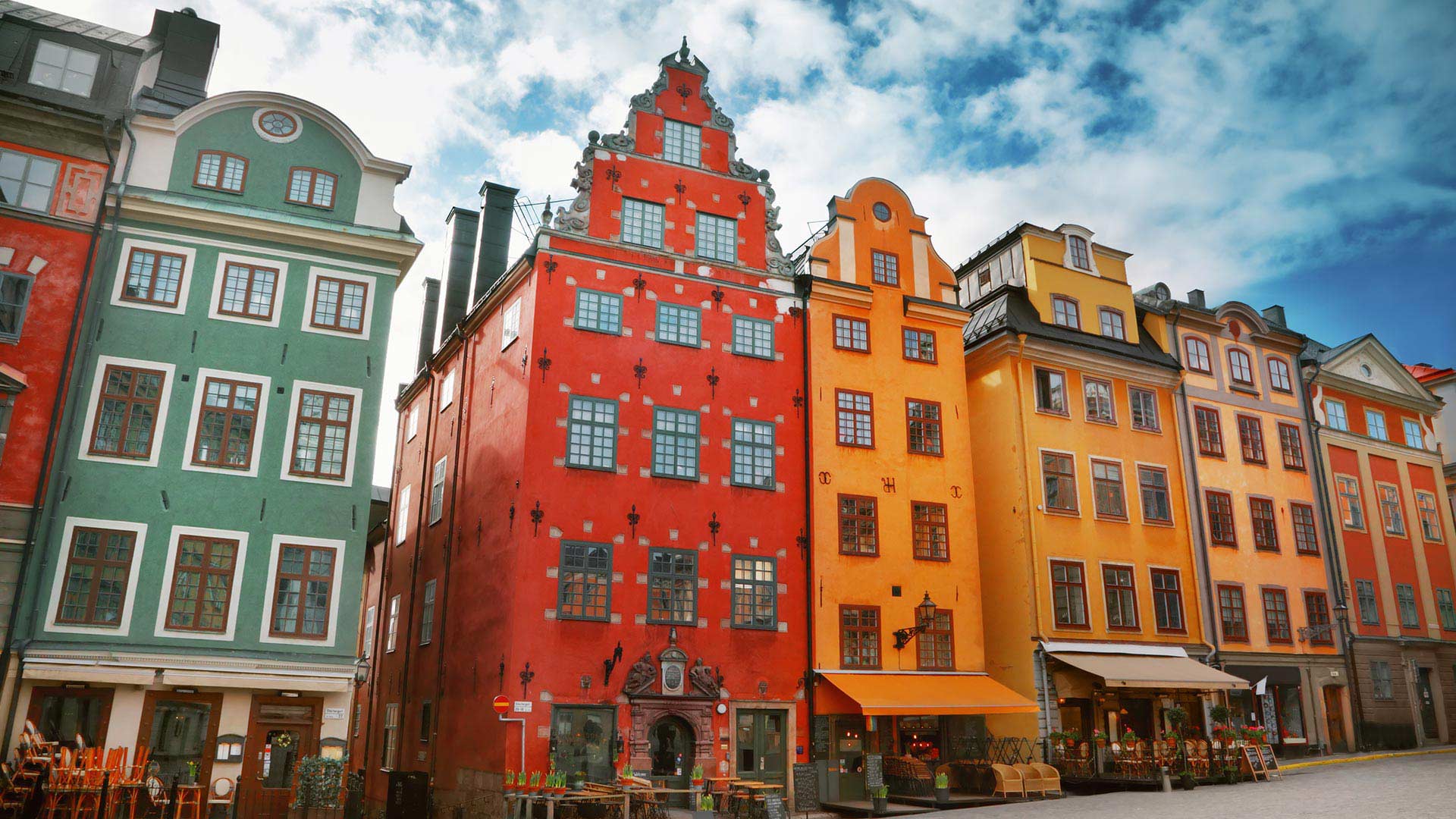 5. The Scandinavian Triangle – Sweden, Denmark & Norway
Driving through Scandinavia – that's Sweden, Denmark and Norway – is an excellent way to soak up the charms of the region.
Although these are three different countries, you can easily drive through the south of Sweden, eastern Denmark and southern Norway in a loop over a few days. It won't take you long to fall for the Scandinavian Triangle, with its trio of cool cities, Baltic coastline and lush countryside.
A good place to start your Scandinavian road trip is Stockholm, the Swedish capital. After enjoying the city's Old Town ("Gamla Stan"), Royal Palace and the islands of the Stockholm Archipelago, drive south along the coast towards Denmark. En route you can admire southern Sweden's medieval towns and castles.
Then, drive over the famous Öresund Bridge and into Copenhagen. Spend time strolling around the Danish capital, exploring Nyhavn with its colourful facades and boats bobbing in the harbour.
An overnight ferry will then whisk you from Denmark to Norway across the North Sea. After docking in Oslo, relish the chance to get to know its art scene and history. The Norwegian capital flaunts some fantastic museums and galleries.
From Oslo, make your way back to Stockholm via gorgeous Swedish countryside. You could stop in Karlstad, Kristinehamn and Örebro on the way and admire attractive churches, castles and manor houses.
The drive
Start & end: Stockholm
Distance: 1,352 kilometres (839 miles)
Duration: 10 days
Highlights: Scandinavian cities, royal palaces and the Baltic Sea
---
---
Ready to hit the road?
There are plenty of options when it comes to European self-drive tours, and yours can be tailored to suit your personal wish list.
Whether you love the sound of driving through Ireland, Scotland, Iceland, Norway or Scandinavia, get in touch with our travel experts to make your dream Europe road trip a reality.