If you're looking for the ultimate Christmas break in an Arctic wonderland, consider visiting Lapland.
Here, you could be out decorating a Christmas tree and be lucky enough to meet Santa and his reindeer. Or, head into an enchanting snowy landscape on a husky sled ride, then spend the night in a glass-roofed igloo.
In whichever way you want to experience Christmas in Lapland, you can find your ideal winter escape.
Keep reading to learn the top places to visit, activities to try, how long to stay and what to wear. You'll discover everything you need to know to plan your most memorable Christmas yet.
---
---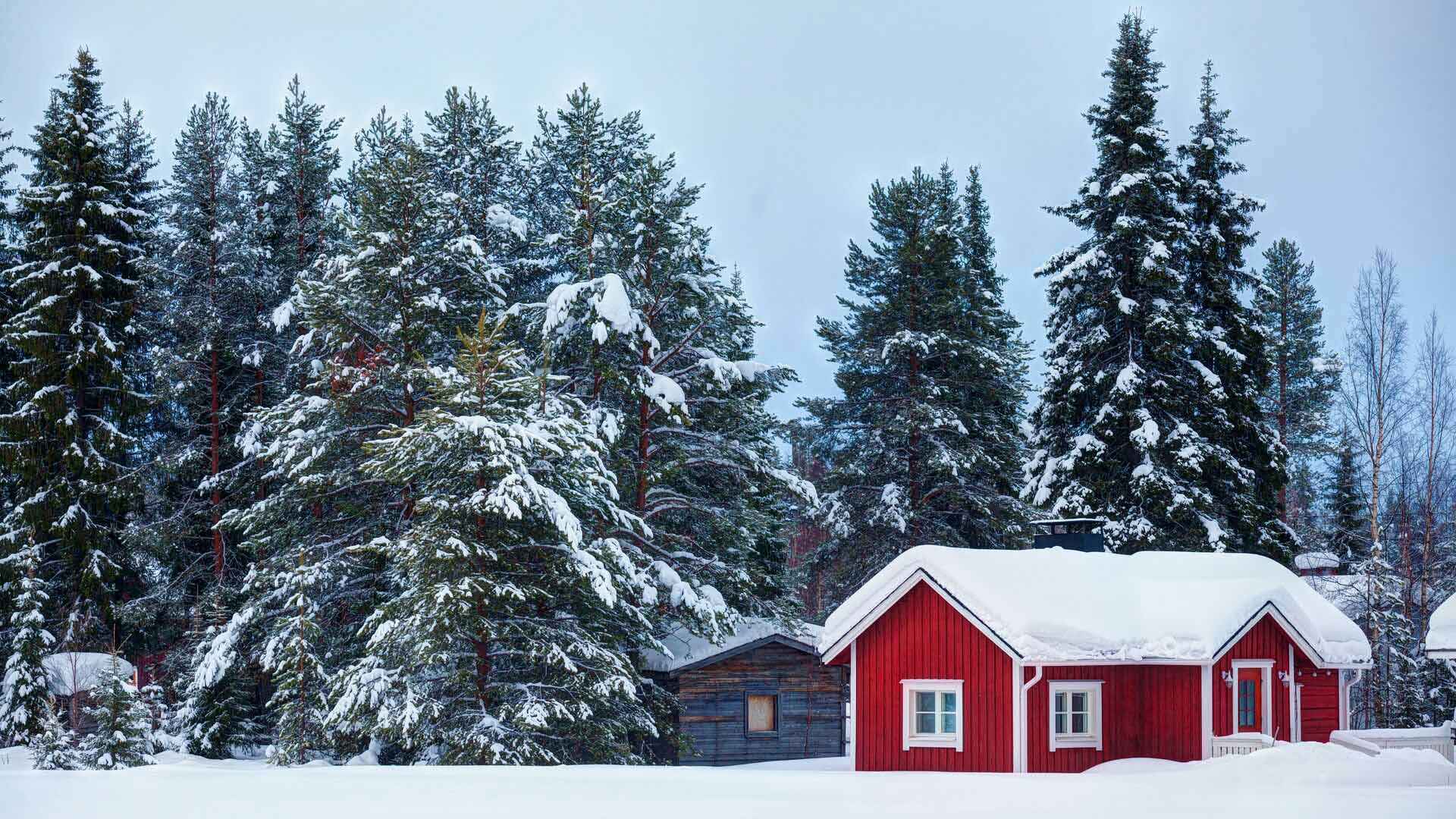 Where to go to experience Christmas in Lapland
You can choose from a few main towns in Lapland for the best yuletide celebration. But you'll certainly be in for a treat if you visit Rovaniemi, in Finland, or Kiruna, in Sweden.
On a Rovaniemi trip, you'll savour the endless festive cheer because it's the official home of Santa Claus. Meet the "man in red" and venture out on a reindeer safari ride.
You can take your pick of activities to connect with the frozen landscape. Imagine heading out on a snowmobile ride and then ending the day gazing up at the northern lights.
Alternatively, book a trip to Kiruna, the northernmost city in Sweden. Explore Kiruna's iconic ICEHOTEL and enjoy a wide range of snow-based excursions.
Both hubs provide a memorable Lapland Christmas experience. The blend of nature's wonders and the joyful spirit here will have you packing all your winter clothing, ready for your trip.
---
---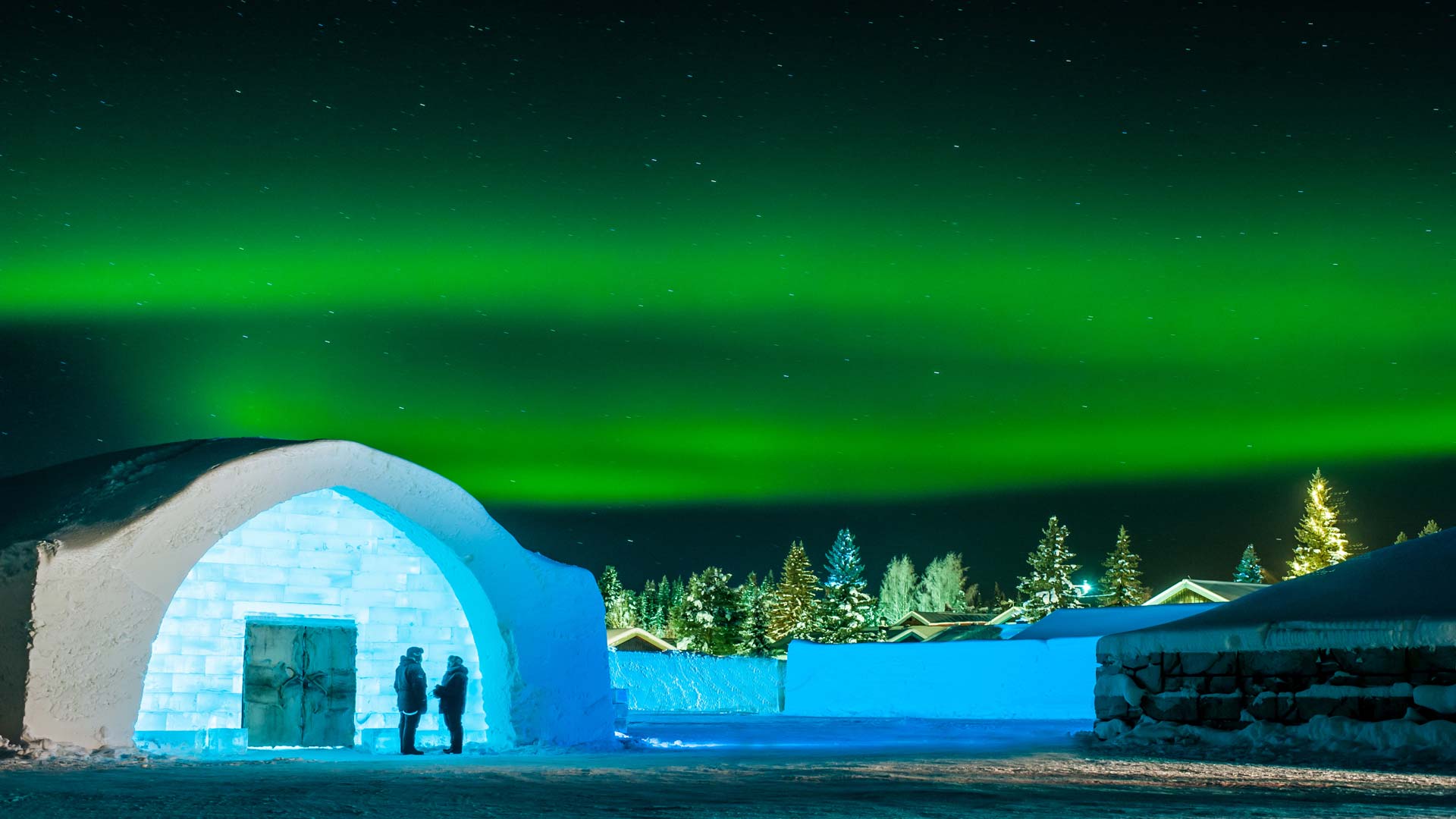 Where to stay in Lapland for Christmas
You can choose from a variety of accommodation types in Lapland such as hotels, cabins, igloos and ice hotels.
In Sweden, you could stay at Camp Ripan to experience the Arctic wilderness from the comfort of a private cabin. Take advantage of the on-site spa, where all of the facilities have a view of the starry night sky.
For an unusual stay, spend a night in one of the iconic Nordic ice and snow hotels. Here, you will sleep in a room entirely sculpted from ice – walls, ceilings and even the bed.
As you enter, you'll be mesmerised by the intricately carved sculptures and the glow from the thick ice walls. Snuggle up in your expedition-style sleeping bag and breathe in the fresh Arctic air as you drift off to sleep.
Or stay in a glass igloo in Finland, where you'll sleep under a domed glass roof that allows you to stargaze. If you're lucky, you'll get to watch the northern lights dance above you as you lie in bed.
You'll remain warm and comfortable inside your glass igloo thanks to the insulated walls and heated glass roof.
---
---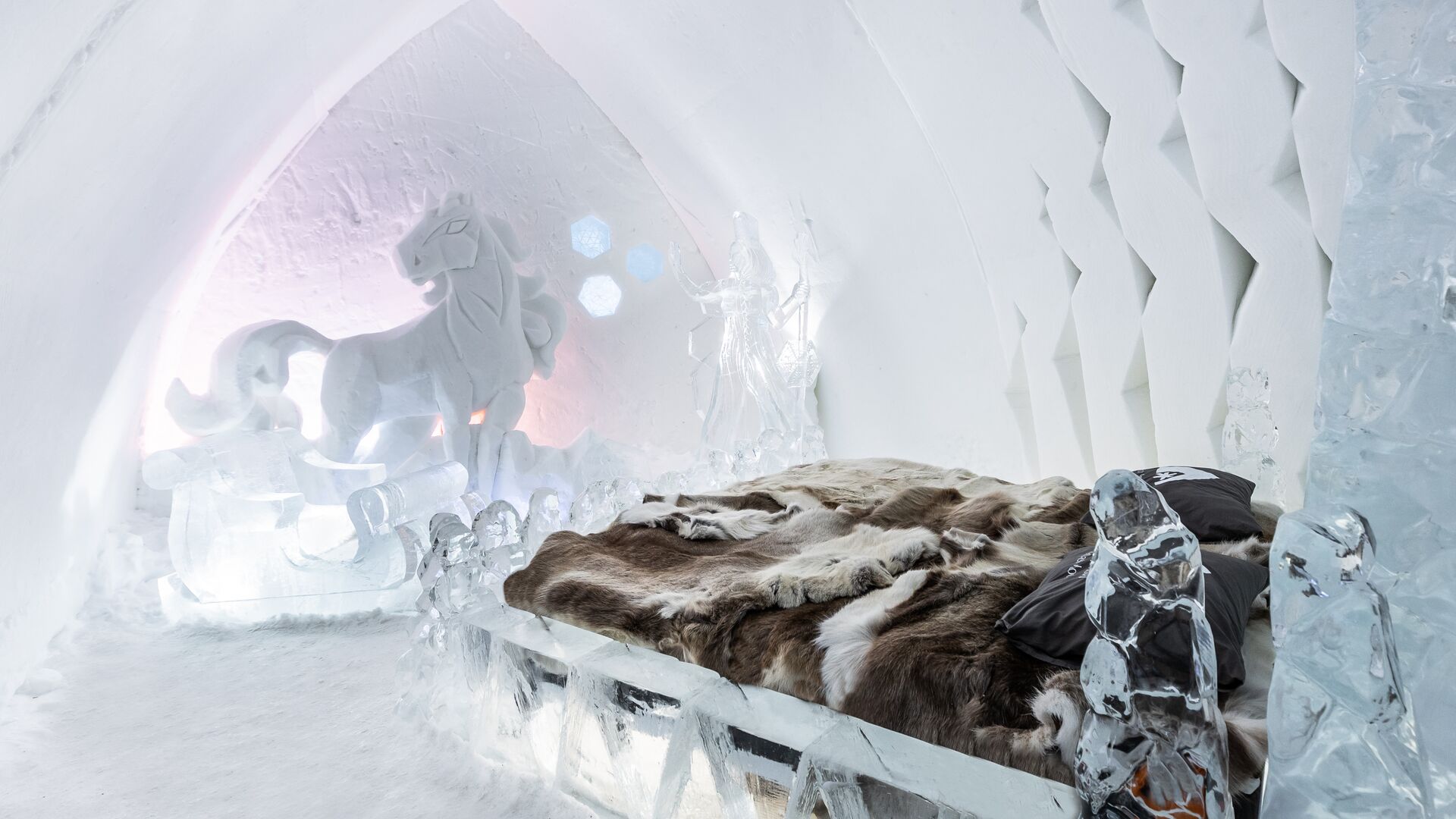 Top activities to enjoy on a Lapland trip
You won't be short on Christmassy things to do when visiting Lapland in winter. With fluffy snow and vast Arctic scenery, there are plenty of exciting activities to try.
1. Visit Santa Claus Village
Transport yourself to a place where dreams come true and search for Santa in his hometown in Rovaniemi, Finnish Lapland. Take a day trip to Santa's Lapland to meet the man himself and tour the workshops where all the magic happens.
The charming village offers a full Santa experience to make your childhood fantasies come to life. You can post your wish list from Santa Claus' main postbox, take a reindeer sleigh ride and browse the many tempting shops.
---
---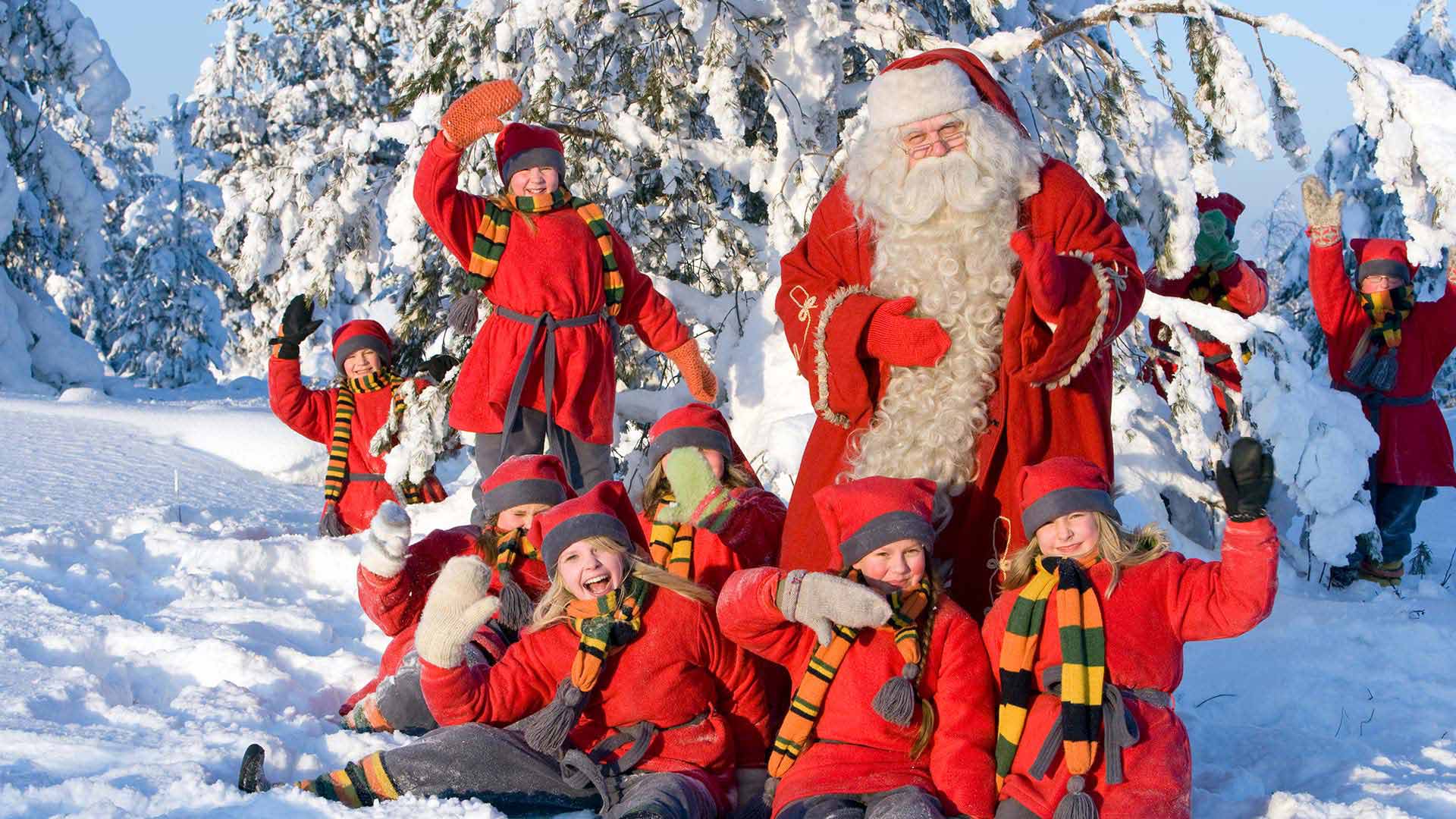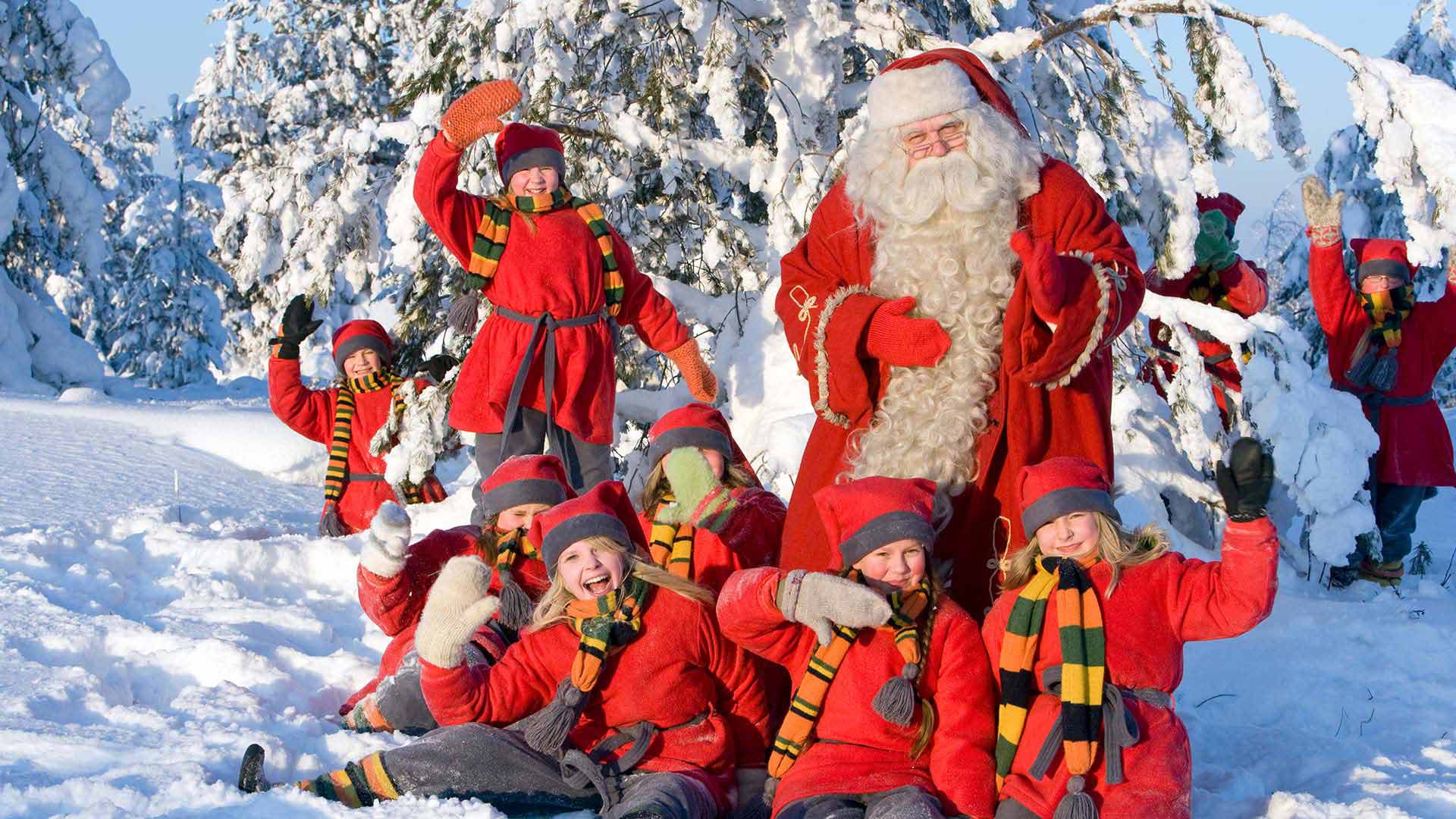 2. Venture out on a husky safari
Imagine gliding through pristine powder-laden landscapes, guided by a team of eager huskies. You'll hear the sound of paws on the soft snow as you're whisked through the dreamlike scenery.
Husky sledding allows you to head into the surreal surroundings, all while admiring the agility of these powerful animals. You'll certainly feel a bond with your furry companions by the end of your ride.
An expert guide will teach you how to "mush" and let you take the reins if you want to drive your pack. The huskies' enthusiasm is infectious and they'll be keen to take you on a journey of a lifetime.
---
---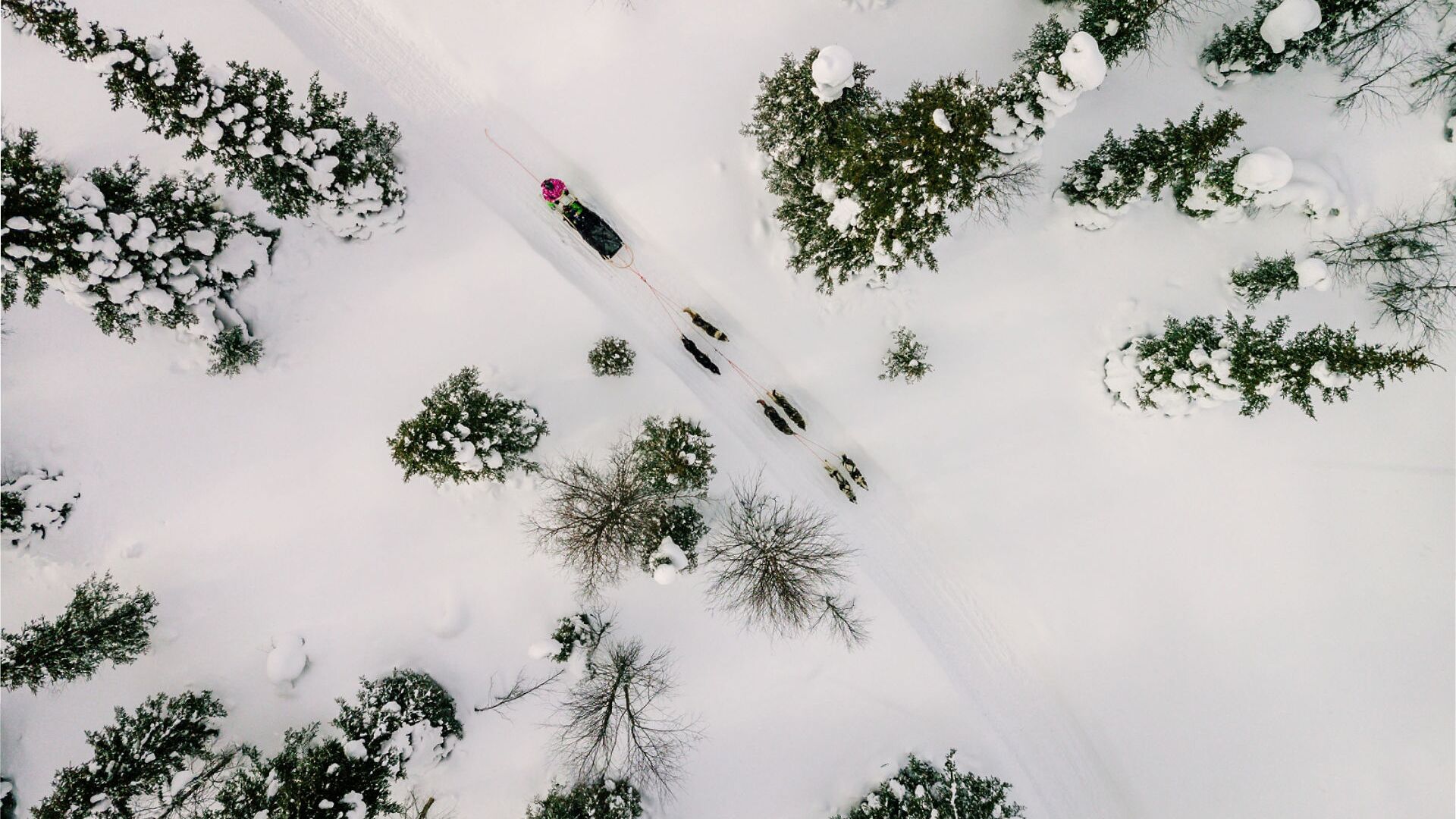 3. Explore winter wonderland on a reindeer sleigh ride
Cruise through the frozen wilderness with a reindeer leading the way. Picture yourself cosied up on a wooden sleigh, covered in thick blankets, watching the snow-dusted trees pass by.
The gentle giants will slowly bring you through the glittering white forests and you'll feel a sense of calm and peace. You'll also learn how the local Sámi people rely on these creatures for their livelihood.
---
---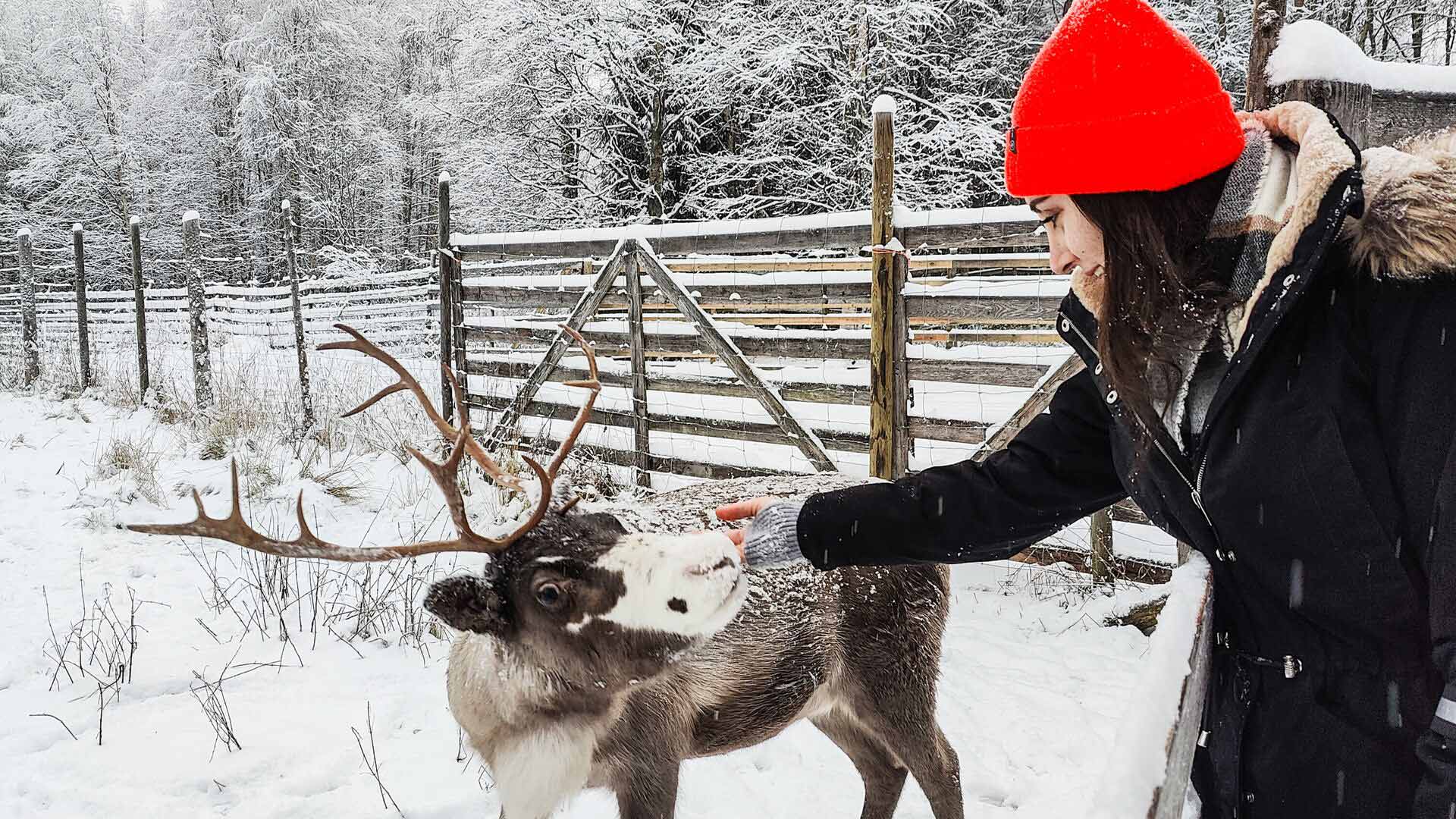 4. Head out on a snowmobile
If you're seeking a little more speed and excitement, you can take a ride on a snowmobile. With endless trails across the Arctic countryside, a snowmobile ride will leave you exhilarated and in awe of nature's beauty.
Whether you're a beginner or an experienced rider, you can safely chase thrills on a snowmobile with an expert guide.
---
---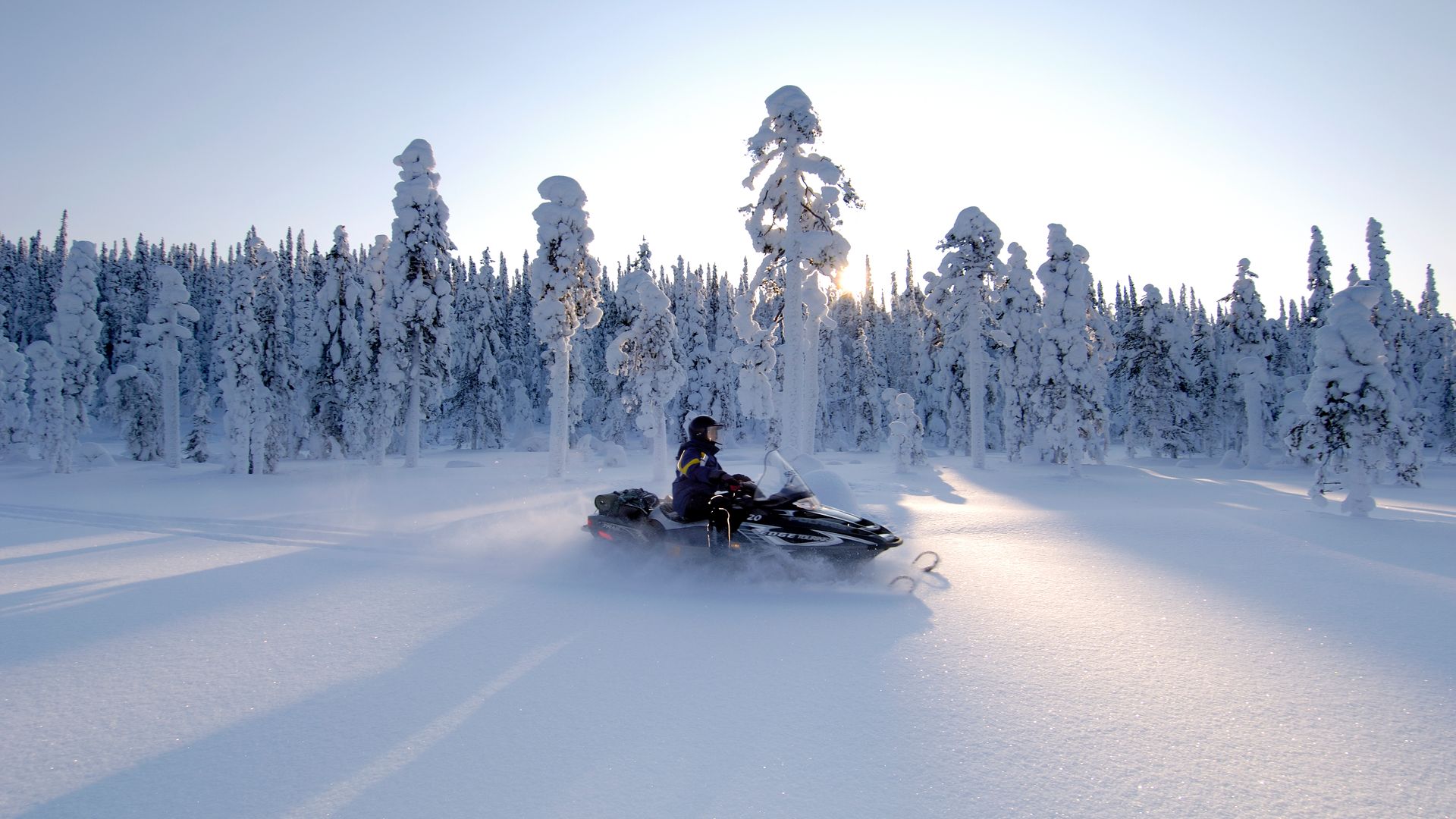 5. Catch a glimpse of the northern lights
In Lapland, you have the opportunity to see the mesmerising northern lights. Picture yourself surrounded by snow-kissed trees, gazing up at the night sky as the vibrant colours dance above you. Or imagine lying in bed with the glass-domed roof of your igloo offering a panoramic view of the display.
Of course, because the aurora borealis is a natural phenomenon, sightings cannot be guaranteed. But with the long winter nights and low light pollution, Lapland is one of the best places to catch sight of them.
---
---
How long to spend in Lapland
When planning your trip, the length of your stay depends on the experience you want to have. If you're visiting Lapland for Christmas, 4 or 5-days would allow you to fully immerse yourself in the festive atmosphere.
On the other hand, even a 3-day long weekend would give you a taste of Lapland's winter magic. You'll still have plenty of time to meet Father Christmas, go husky sledding and explore the glistening countryside.
You can certainly visit over Christmas Day itself for an unforgettable celebration. Fortunately, you can celebrate Christmas anytime during winter in Lapland. All of the activities are running between December and March and snow is pretty much a guarantee.
---
---
What's the weather like at this time of year
During the peak winter travel season from December to March, you'll feel temperatures in Lapland of between -16°C (3°F) to 3°C (37°F). But it's not uncommon for temperatures to reach as low as -30°C (-22 °F).
Although chilly, the Arctic air is dry and crisp, meaning you might not feel as cold as the weather forecast says it is.
Aside from the weather, the daylight hours are also the shortest at this time of year. However, these long nights mean you have a much better chance of seeing the northern lights.
What to wear in Lapland at Christmas
When preparing for your Lapland trip, it's important to bring the right clothing so you can be comfortable regardless of the temperature. The weather can be changeable, so make sure you bring enough layers to choose the best outfit for each day.
Keep reading for a general clothing packing list for Lapland:
Insulated and waterproof boots
Warm waterproof jacket
Waterproof trousers
Warm fleece
Thermal base layers – long sleeve top and leggings
Gloves
Hat
Scarf
Woollen socks
Small waterproof backpack
You can always buy a few extra items upon arrival, but of course, it's always best to come prepared. Conveniently, thermal outerwear is usually provided for outdoor activities like snowmobiling.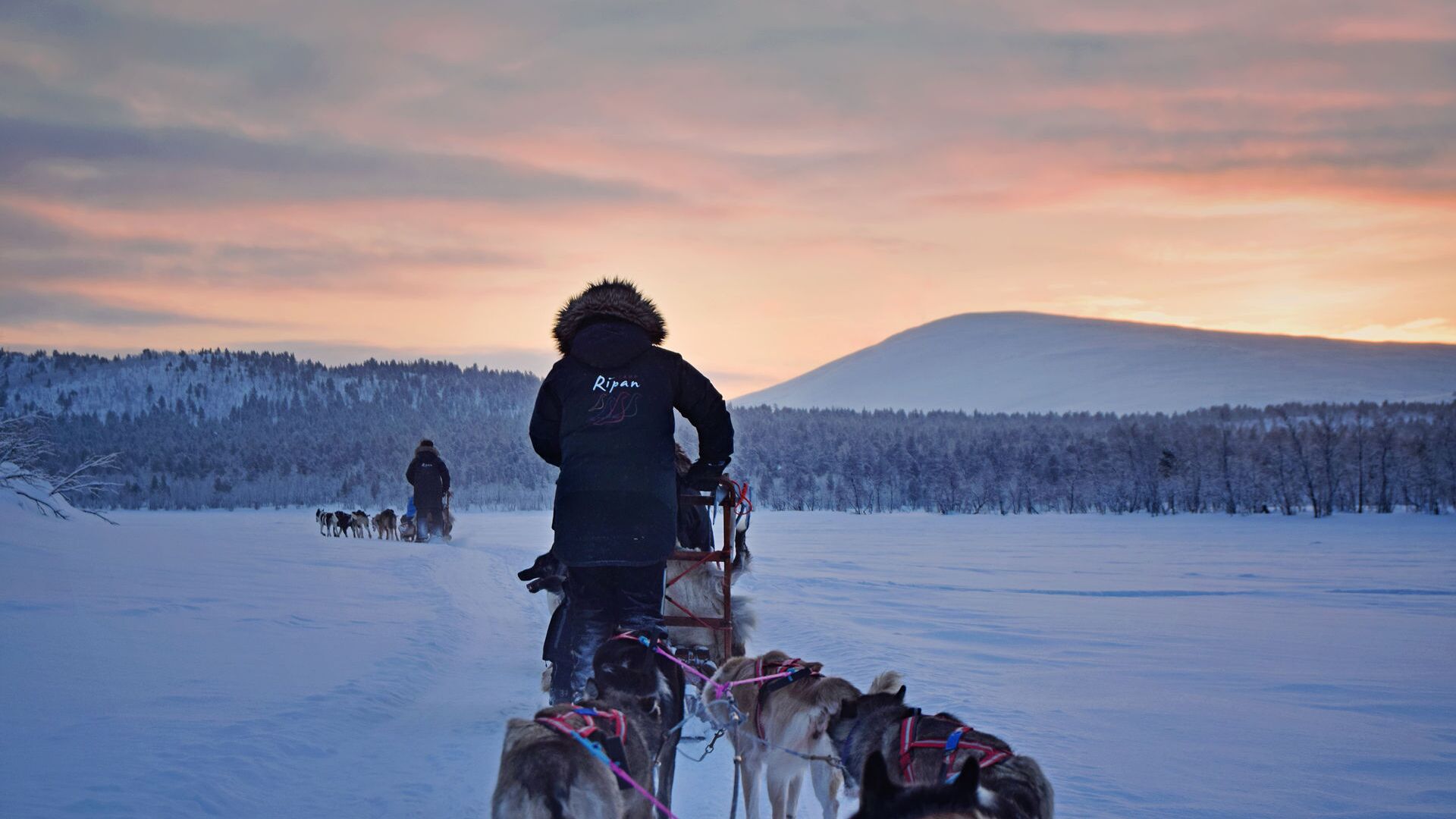 Experience Lapland at Christmas with Nordic Visitor
Why not indulge your festive dreams and create memories that will last a lifetime?
Visiting Lapland is a magical way to spend winter and experience a serene, snow-draped wonderland. Whether you are looking for a romantic escape or a family trip with the kids, there's something to suit you.
Our travel experts make planning your ideal tour easy. Your dedicated travel expert will take care of it all, so you can relax and enjoy. You'll also receive 24/7 support during your time in Lapland, meaning you can always contact us with any questions.
Get in touch and our experts will start planning your getaway. Soon you'll be experiencing the magic of a Lapland Christmas holiday yourself.