Imagine the festive lights of a Christmas market, glittering fjords, high mountains and valleys powdered in snow. Can you see yourself in that setting? Touring Denmark, Norway and Sweden during the stunning Scandinavian winter.
If you're wondering where to go in Scandinavia in winter, we've got you covered. Read below to learn the best things to do and amazing places to visit during your upcoming trip.
What to know about the Scandinavian winter
First things first, the winter months in this region are between October and April. This is when the temperatures start dropping, snow starts falling, and the darkness sets in.
The Scandinavian countries, Sweden, Denmark, and Norway, make up a vast area of Northern Europe. For that reason the weather and daylight hours can vary greatly depending on where you visit.
Weather in Scandinavia
In the middle of winter, in January, the average temperature in Oslo is -4°C (25°F). The west coast sees slightly warmer weather thanks to the Gulf Stream. That means that in Bergen you can expect temperatures to hover above freezing.
When you head inland, in locations such as Kiruna in Swedish Lapland, the temperatures drop more drastically. Average temperatures are about -10°C (14°F) throughout the winter.
In many of the Nordic countries, you'll hear "There is no such thing as bad weather, just bad clothing." Keeping that in mind, it's best that you research the weather of your destination in more detail. This way you'll know what to expect and what to pack for your winter adventure.
---
---
Daylight hours
Expect short daylight hours if you are visiting Scandinavia in winter. This is especially true the closer you are to the winter solstice, 21 December, which marks the shortest day of the year.
But, again, the location of your trip can tell you more. In the middle of winter, if you're visiting the capitals in the south, you'll generally enjoy daylight between 9:30AM and 3:30 PM.
If you're heading into the Arctic Circle, in destinations such as Tromsø or northern Lapland, you can expect a polar night. This is a phenomenon whereby the sun does not rise up from the horizon.
Things to do in Scandinavia in winter
Now onto what you really want to know. What are the best things to do during the Scandinavian winter? The beauty of this vast and diverse region is that there is truly something for everyone.
You could sip mulled wine at a Christmas market on a city break, sail along frosty fjords, relax in a sauna, or take in the spectacular snowy wilderness.
1. Meet the huskies for dog sledding
Dog sledding is one of the greatest activities of the region. Especially for those who love dogs! These kinds of excursions usually allow you to meet the huskies who will enthusiastically drive you through the landscape.
You may even try your hand at mushing, the term for leading the sled. Or you may prefer to sit back, relax and enjoy the view of the tranquil snow cover. Some excursions take place at night so you can chase the northern lights at the same time!
---
---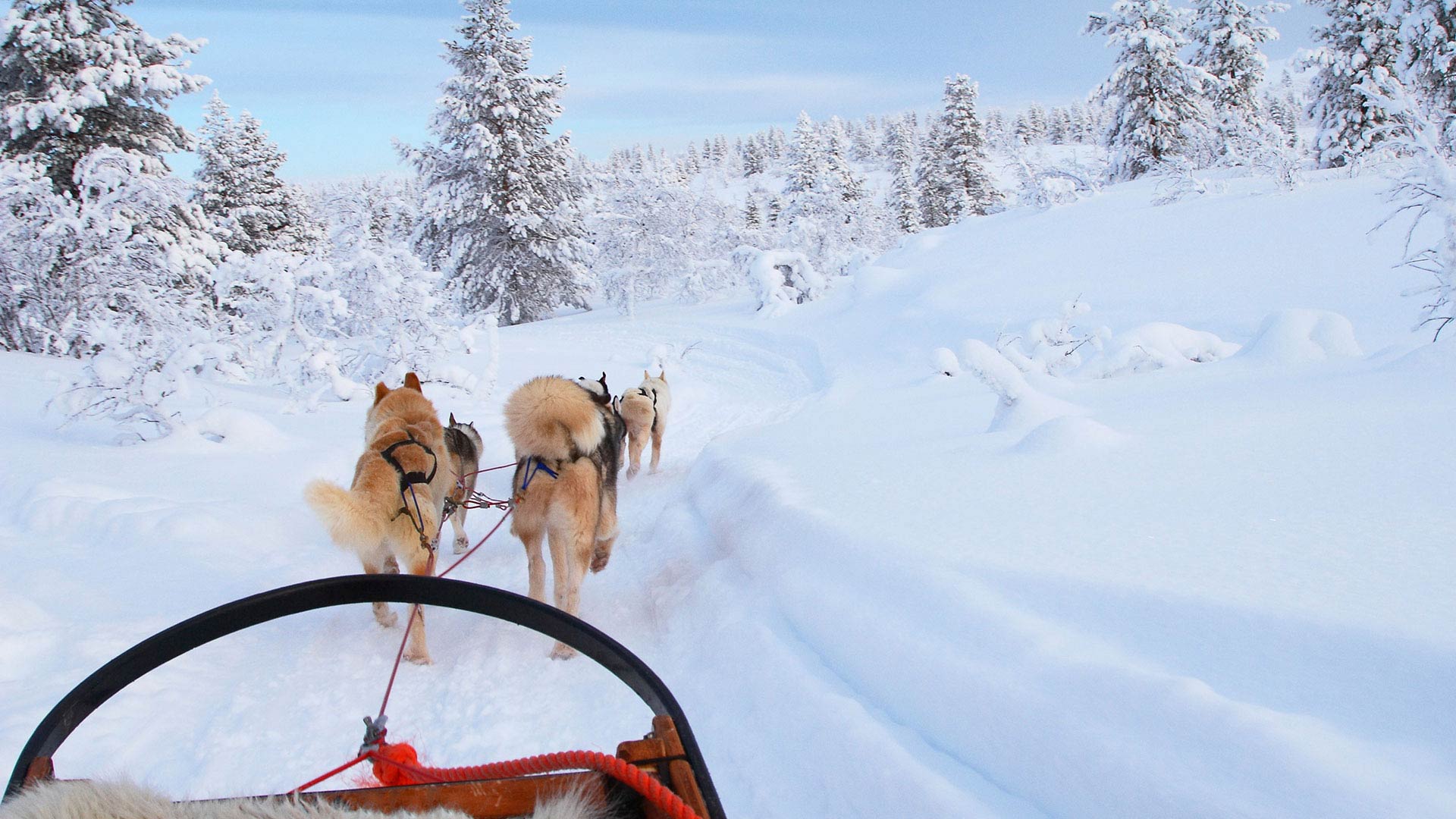 2. Get in the festive spirit at Christmas markets
Villages, towns and cities across Northern Europe host Christmas markets every winter. Usually starting in November and ending in mid- to late December, this is the ideal time of year to get into the festive spirit.
At larger events, you could try ice skating, warming up with hot chocolate, or hopping onboard a Ferris wheel to admire the city lights in the distance.
---
---
3. Keep an eye out for the northern lights
Many holidaymakers visit Scandinavia for this specific phenomenon. You may be intrigued as well. And there is good reason to be!
The northern lights, also called aurora borealis, are a stunning natural occurrence. They look like magic and, when witnessed in person, can feel even more special.
The northernmost part of Scandinavia falls within the "northern lights belt" a region that sees a lot of solar activity. It means visiting during the winter will bring you the best chances of seeing them.
---
---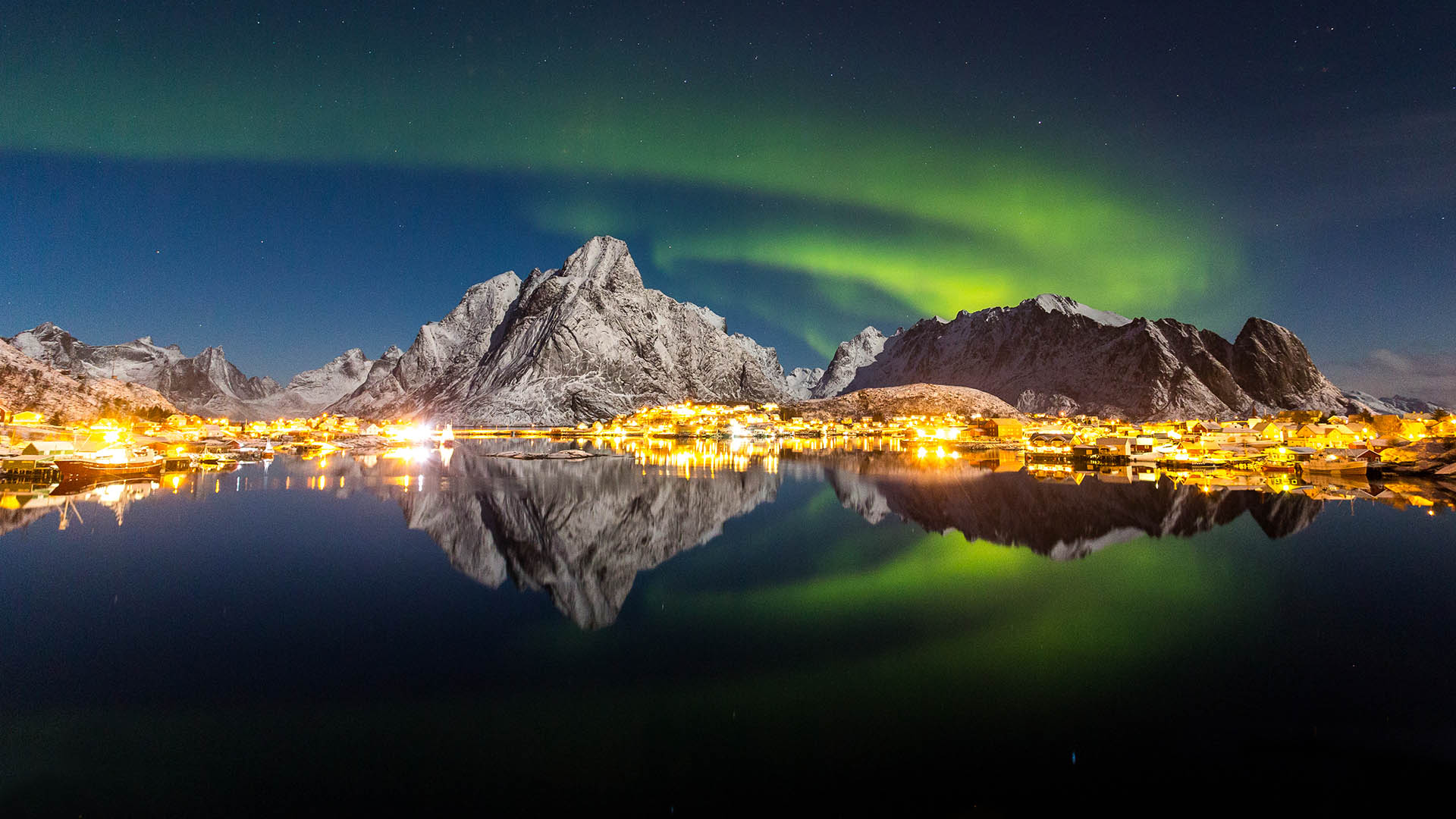 4. Visit or stay in an ice hotel
For a truly remarkable winter vacation, why not go all the way in with the snowy theme? One of the unique experiences this region offers is to stay the night in a "cold room" inside an ice-carved hotel.
There are multiple versions across Scandinavia and Finland, from the Arctic SnowHotel to the original Ice Hotel. Usually these complexes are rebuilt from scratch every winter, making them a different experience year on year.
You'll find ice restaurants, ice bars, saunas to warm up in and stunning ice sculptures. If you're worried about staying the night, don't be! You'll sleep inside warm sleeping bags and atop reindeer furs.
Or, you could also just pop in for a visit to see the icy architecture of these hotels.
---
---
5. Try a fun wintry excursion
Are you looking for adventurous activities? You're in for a treat!
Northern Scandinavia is a treasure trove of fun excursions to experience winter at its best. We've already mentioned dog sledding, but you could also go on a reindeer sled.
Try your hand at ice fishing a fresh catch of the day. Did you always dream of taking on the wilderness at the helm of a snowmobile? Or maybe you'd like to admire the landscape at the steady pace of cross-country skiing?
Norway, Sweden and Finland also offer an array of ski resorts you could explore, should you wish to head up the Scandinavian mountains.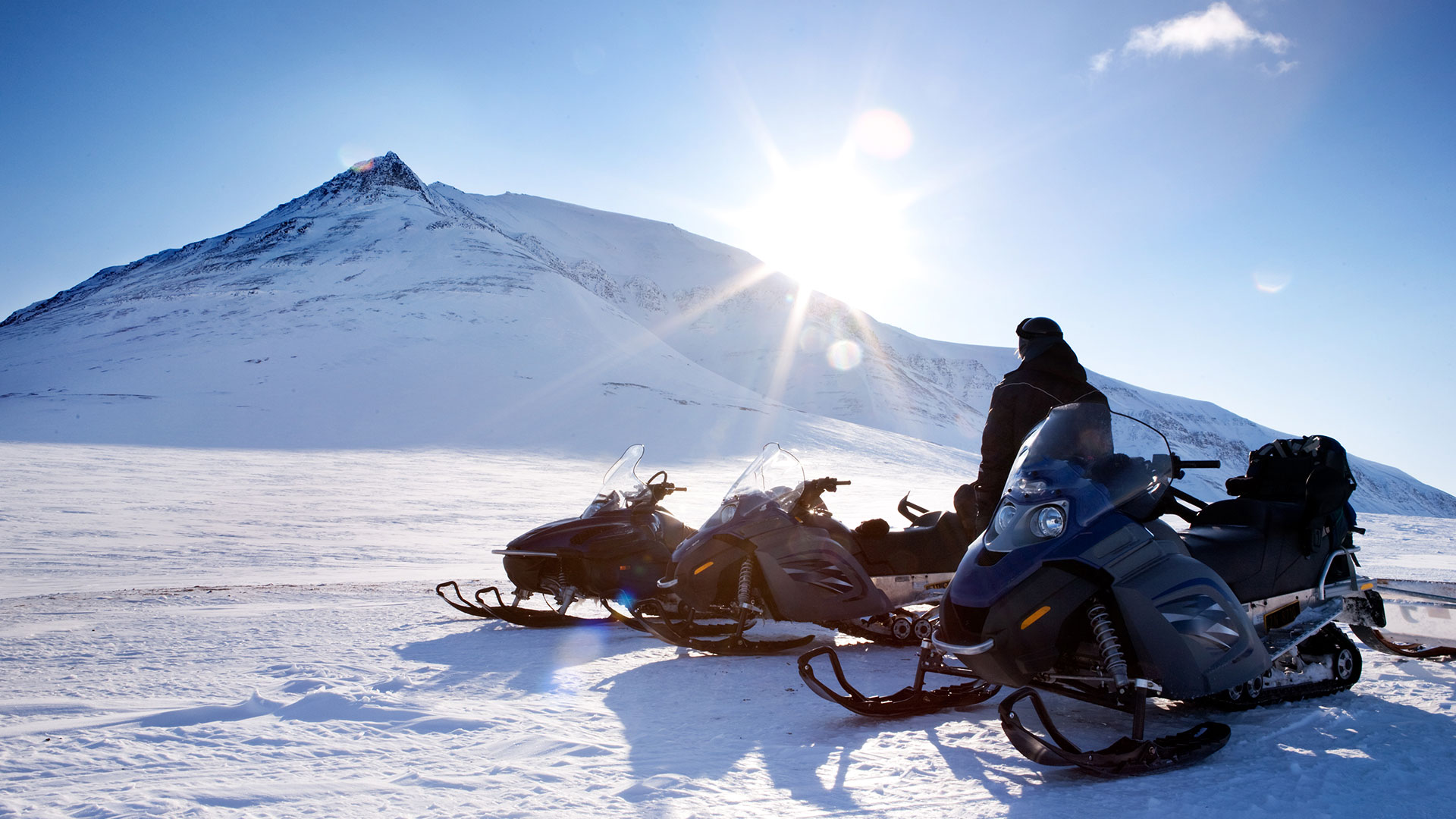 6. Go on a frosty cruise
Another way to see Scandinavia from a different angle is on a cruise. You don't have to hop onboard a multi-day trip either. You could instead cruise the Norwegian fjords on a day tour. Or sail between Finland and Sweden, taking in the Baltic Sea along the journey.
There are various itineraries to experience Scandinavia by sea. And it's a wonderful way to travel between destinations while admiring your surroundings in peace.
Norway's western coast stretches for miles and miles, making it a great destination for a longer cruise. Hurtigruten offers a hop-on, hop-off type of tour where you can pick which section of the coast you want to see. Or you could do the whole epic journey!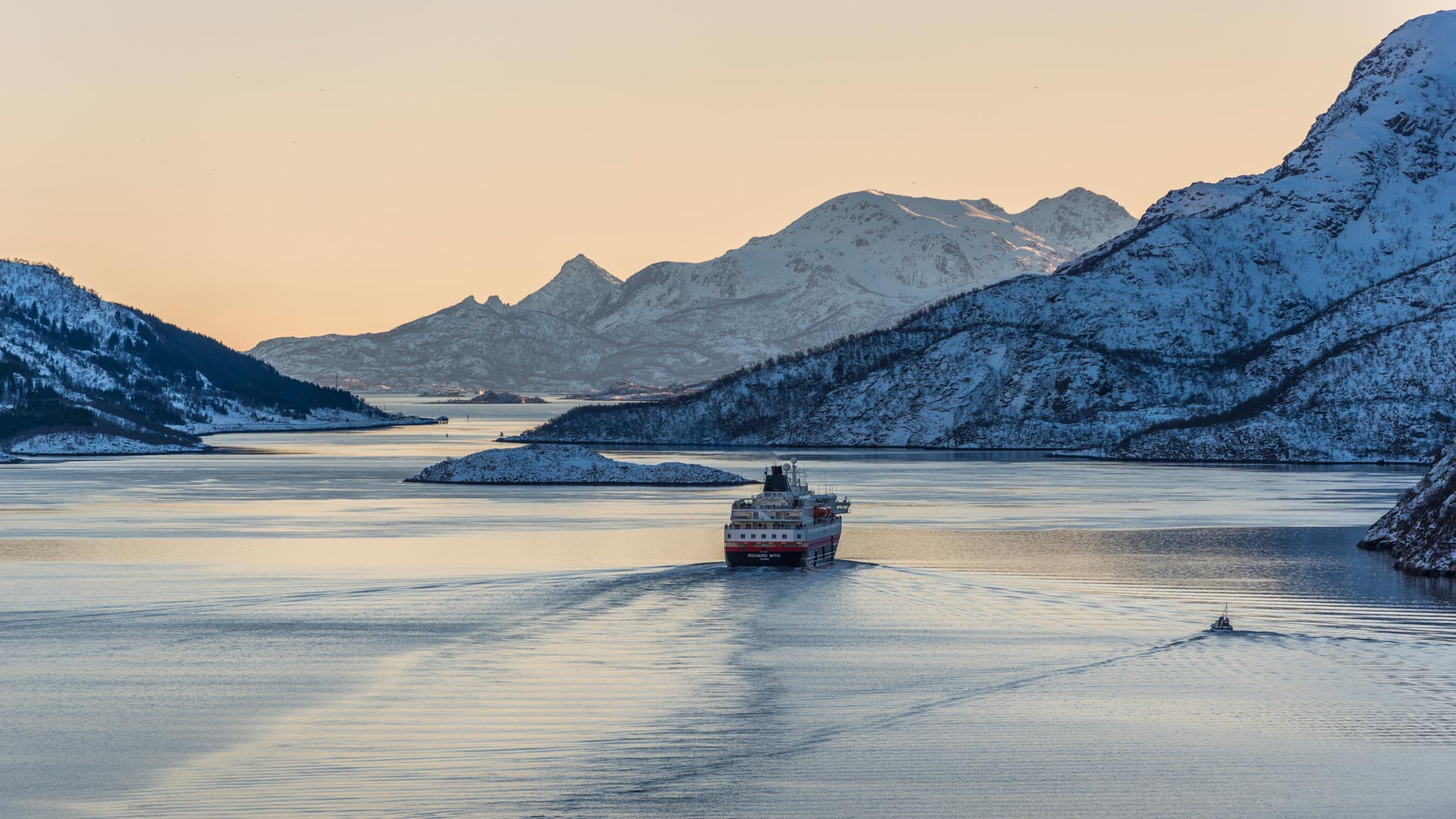 Where to go in Scandinavia in winter
What you want to do and visit may influence where you'll vacation in Scandinavia. We break it down so you can pick the best destination for your next holiday.
The northernmost area in Sweden is called Lapland (or Laponian Sweden). This region is actually inscribed as a UNESCO World Heritage Site because of its magnificent wilderness and historical significance to the native Sami people.
These are some of the reasons this region is so interesting to visit. You will get a chance to explore the snow-covered landscape. Try dog sledding or even skiing. Stay inside the original ICEHOTEL and witness the northern lights in the dark sky.
You could also have a cultural and educational experience by learning more about the Sami culture. Visit camps where they'll tell you first-hand about their traditional way of life.
---
---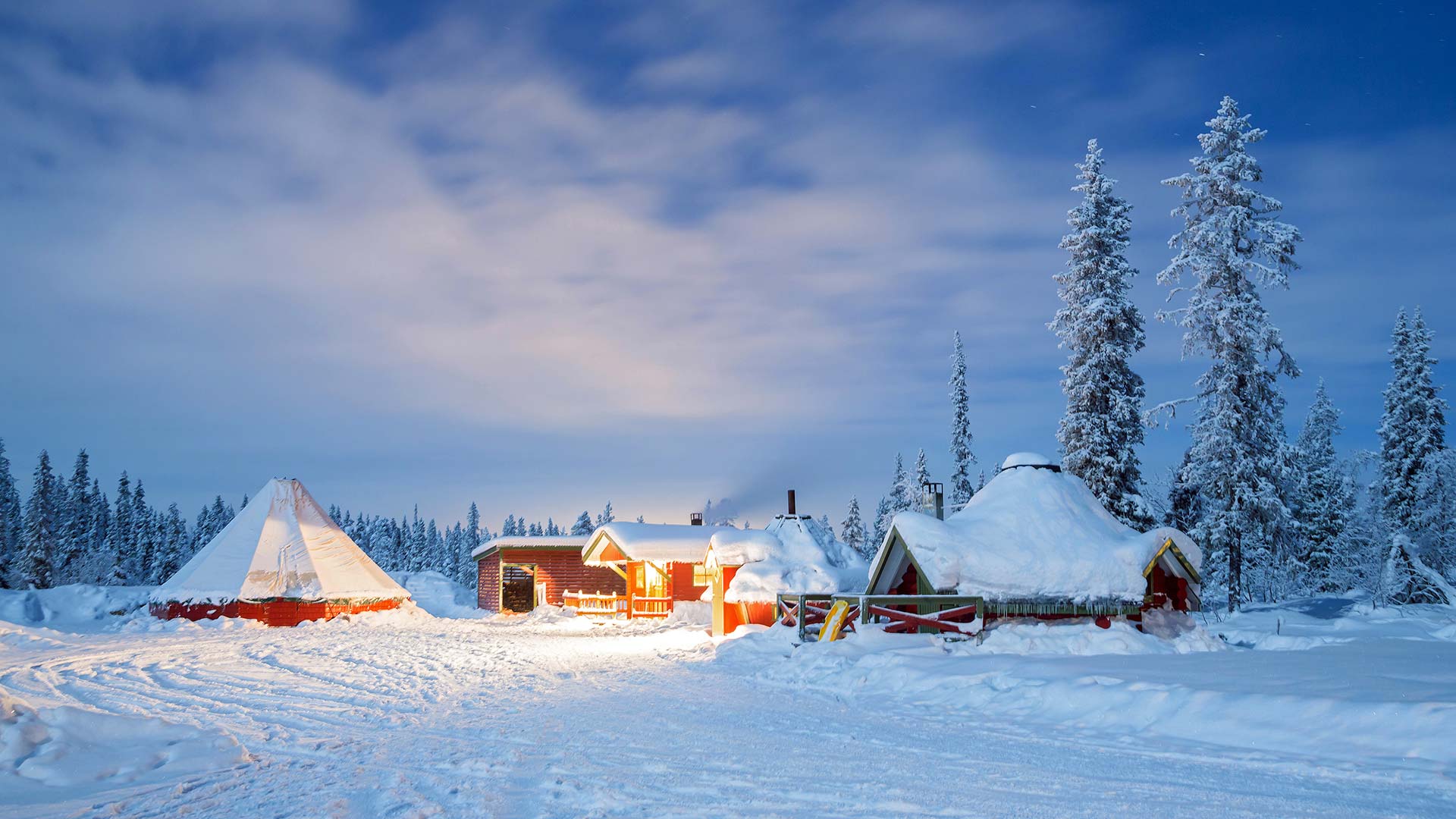 2. Northern Norway
Norway is an incredible destination all year long, but the northernmost parts of the country are especially striking in winter.
Visit the Lofoten Islands or Tromsø, which are both located inside the Arctic Circle. It makes them ideal for spotting the northern lights.
Kirkenes is another top highlight if you want to experience Northern Norway. This remote town is located near the Russian and Finnish borders. Its location deep into the wilderness means you can easily experience its beauty.
Stay at the Snow Hotel or try excursions at Camp Tamok, learning about the Sami people and meeting the local wildlife.
Another bonus point for Norway? You could pair a tour of the southern cities, such as Bergen and Oslo, with a trip to the Arctic Circle. Try a cruise to head north, allowing you to stop and take in destinations along the way.
---
---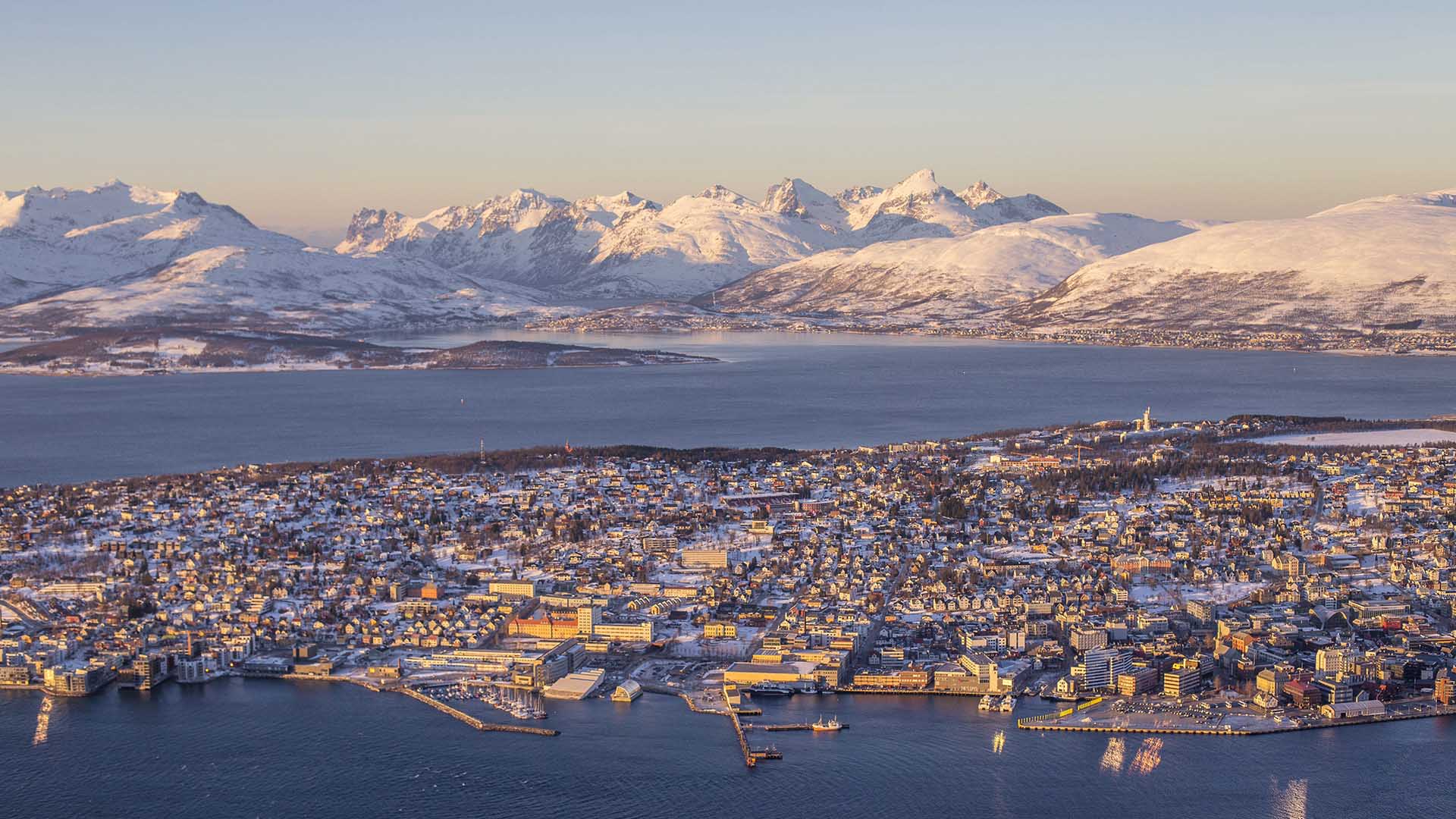 3. The Scandinavian capitals
Come summer or winter time, you could cruise and train between the Scandinavian capitals. This itinerary takes you from Stockholm, to Copenhagen, and then Oslo, and can be tailored in a multitude of ways.
Add the capitals of Estonia and Finland at the beginning of your tour for a deeper exploration of Northern Europe. This way you can sail along the Baltic Sea, adding more countries to your bucket list.
From Oslo, you could also add more of Norway. Take on the Norway in a Nutshell® tour to sail along the beautiful fjords and train up steep mountains. Visit Bergen, and maybe from here, adventure yourself into Northern Norway.
In winter, you can still experience the Scandinavian capitals at their best, with festive lights and Christmas markets, views over snow-capped mountains, and the possibility of northern lights. Everything is more romantic under a layer of frost!
---
---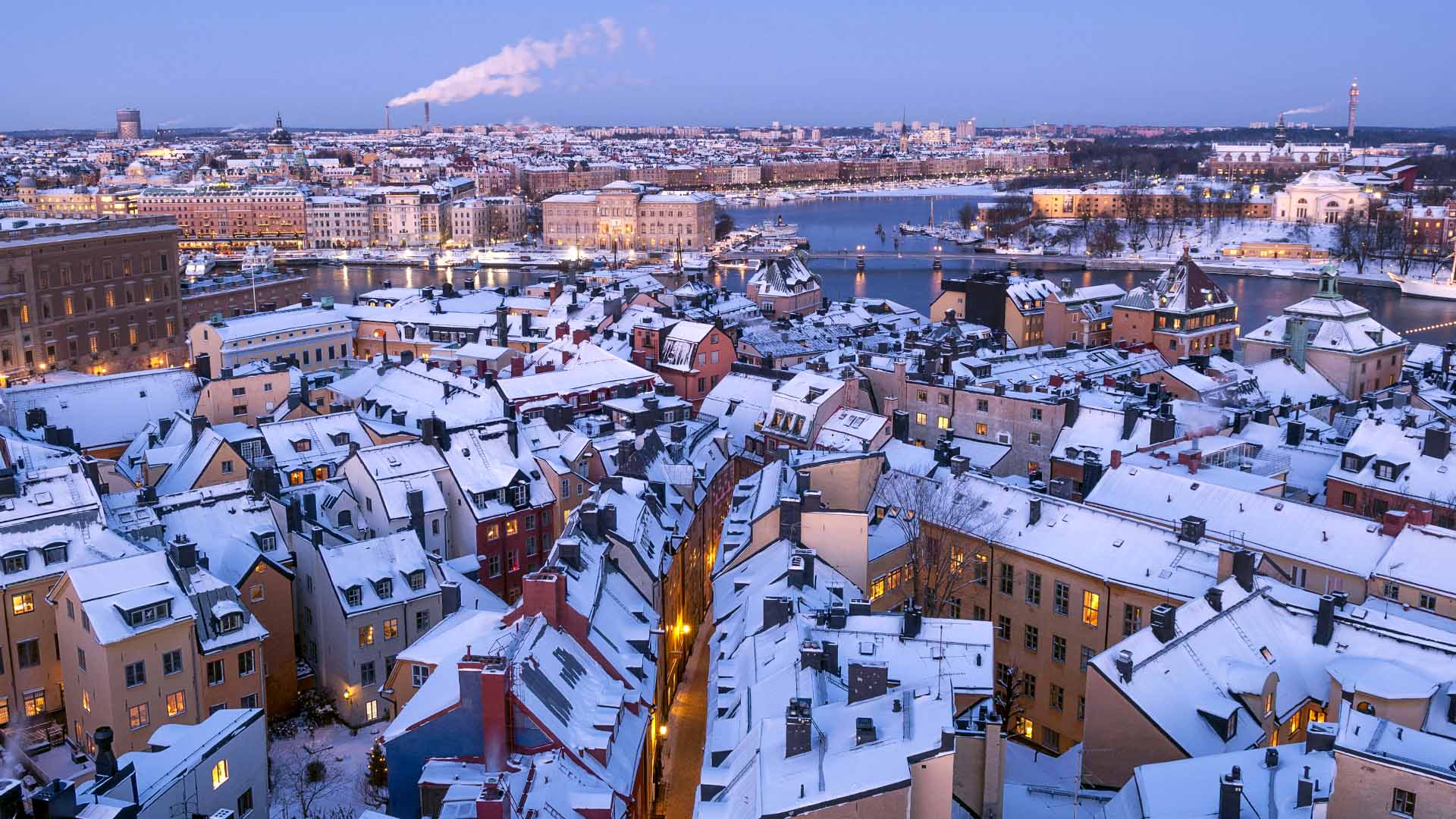 4. Finnish Lapland
Although not technically part of Scandinavia, its neighbour Finland is a great destination summer or winter alike. In winter, the Laponian region is a must see not only for its charming, snowy landscape but its amazing activities.
Here you could stay in a glass igloo to keep an eye on the sky for the northern lights. You could experience a night in a snow or ice carved hotel.
For children and adults alike, a big draw to the Rovaniemi region is the Santa Claus village. Get in the festive spirit by visiting his official home near the North Pole. You, or your little ones, could even meet him and ask him what you wish for this Christmas.
---
---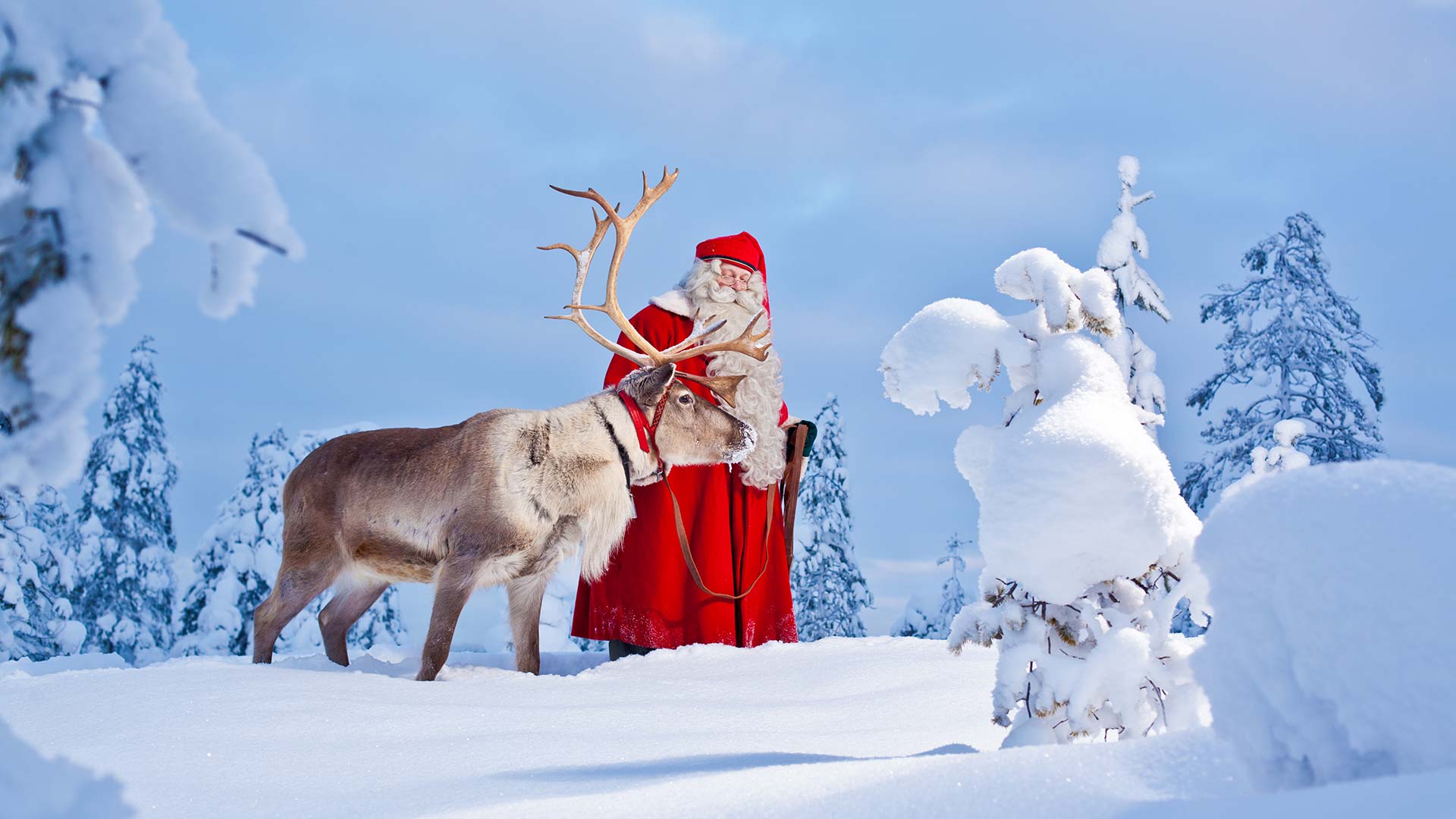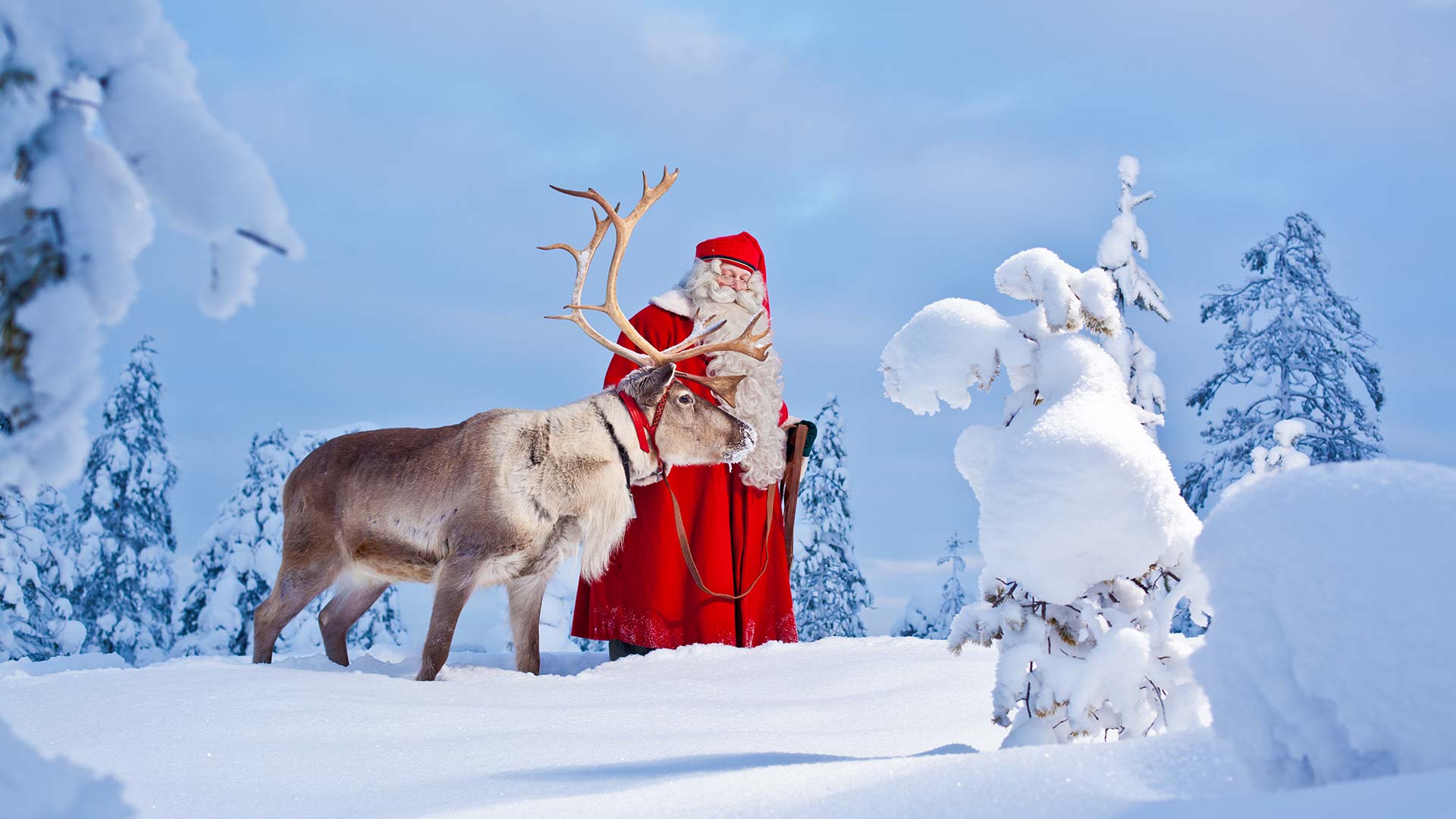 5. Svalbard
Between February and March, we recommend heading as north as you can to visit the remote Svalbard. Have you ever heard of it?
This archipelago, located deep inside the Arctic Circle, is actually part of Norway. There are few settlements here, the largest of which is Longyearbyen. To visit Svalbard is to get bragging rights for having travelled to a place few get to see.
The highlight of a winter visit to Svalbard are the excursions out onto the frozen wilderness. This region is known for having a larger population of polar bears than humans, so maybe you would even get a look at this elusive animal.
---
---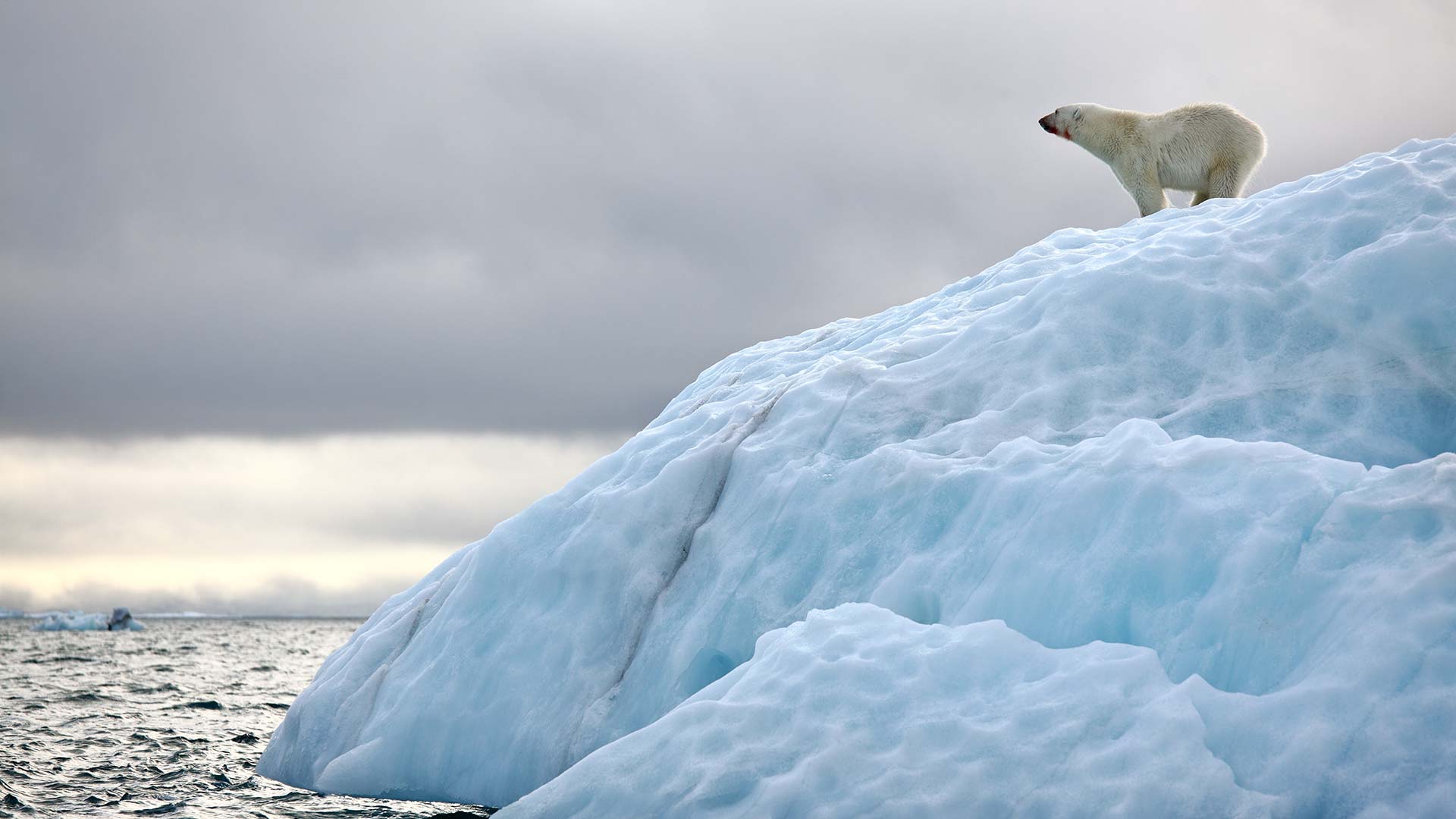 6. Iceland
Finally, the last country of note is Iceland. Although not part of Scandinavia, we just couldn't leave it off the list. Iceland is a great destination for a winter getaway!
You could try your hand at many winter activities, such as ice caving and snowmobiling. Or experience the glaciers in Iceland. You could also take a road trip and admire the stunning scenery. Stop by impressive waterfalls, admire icebergs, and take in the snow-capped volcanoes.
And, after days of exploration, you could warm up at a Iceland geothermal pool or hot spring.
If you're already decided on a tour to Scandinavia, it's good to know you could add Iceland to your itinerary. Imagine checking off so many countries in one go – it would be a true tour of the Nordics!
---
---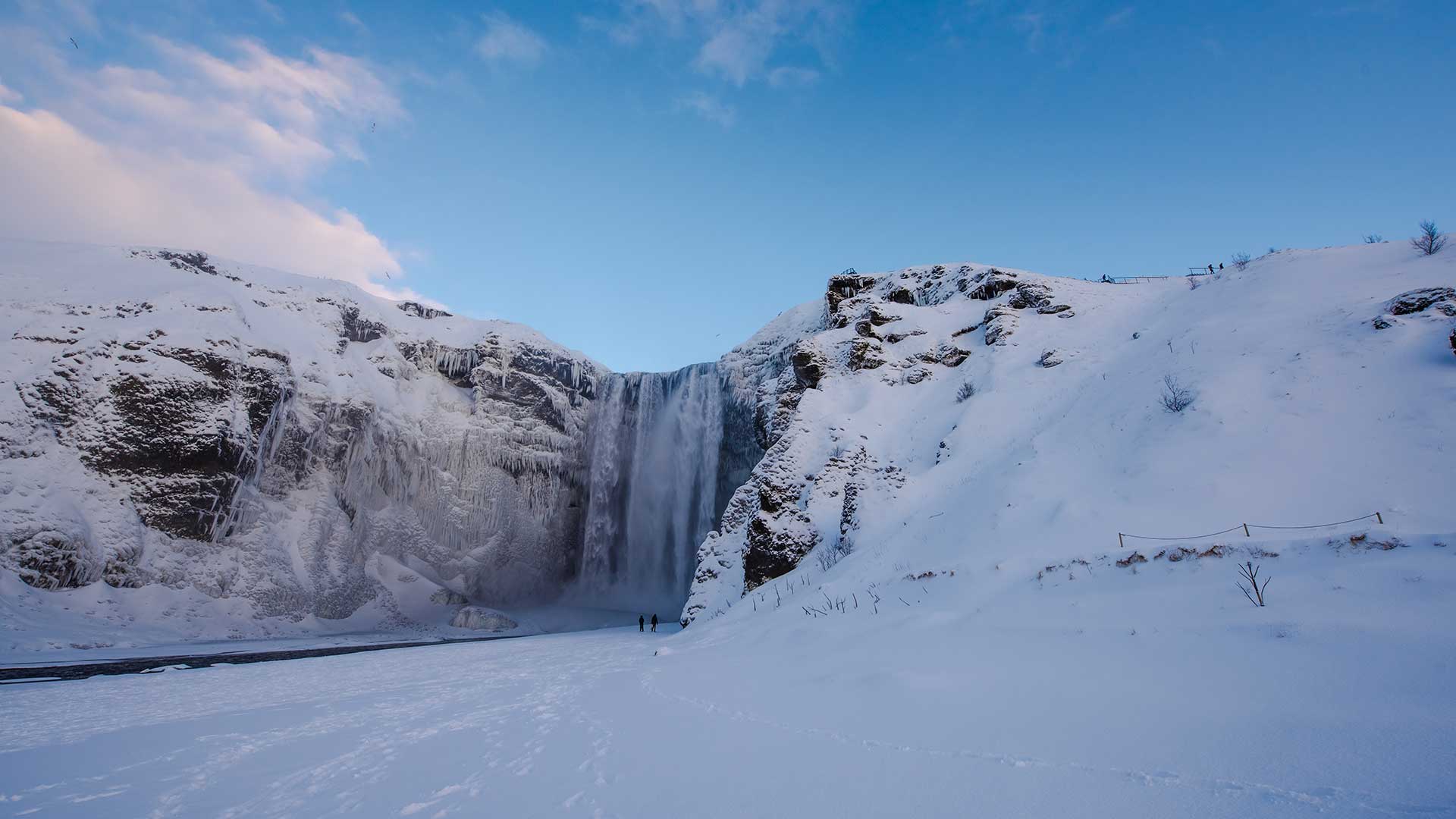 Hopefully this has inspired and informed you on the best things to do on a winter Scandinavia trip. There are all kinds of activities, from adventures to festive delights, available here during this season. But truly it is a fantastic destination to experience the very best of winter.
When you're ready to start planning, contact our travel consultants. Our Scandinavian experts are based in Stockholm and can help you tailor a tour to your taste. Make your Scandinavian winter getaway a reality!