There's so much to look forward to on a trip to Norway in winter. You'll have the chance to see the northern lights, enjoy activities in the snow like dog sledding, and admire the gorgeous coastal scenery on a cruise. You can also stay at an ice hotel in Norway for a magical Arctic experience.
Sleeping in a room carved from ice and snow is something you'll never forget. And although there are a couple to choose from, such as Sorrisniva Igloo Hotel, our Scandinavian travel experts all agree on which is the best ice hotel in Norway. The Kirkenes SnowHotel!
Read on to discover why our regional consultants recommend you visit the Kirkenes SnowHotel in Norway and what to expect during your stay there.
---
---
1. Impressive design
Of course, the coolest thing about staying in an ice hotel in Norway is that you get to immerse yourself in a frozen wonderland.
Walk through the snow tunnel to enter Kirkenes SnowHotel and you are met with intricately carved art adorning the walls. The soft lighting casts a magical glow over these handmade ice sculptures.
Then visit the Snow Restaurant and Ice Bar. Both are beautifully decorated dome-like structures, with tables and seats made from ice. You'll not soon forget the time you ate an Arctic meal in a real-life igloo!
As well as the frozen area, Kirkenes SnowHotel has many warm and cosy corners. When you've had your fill of ice and snow, you could retreat to one of the wood-clad restaurants.
Stay toasty by the roaring fire in Gabba, or soak up the stunning fjord view through Høyloftet's floor-to-ceiling window.
---
---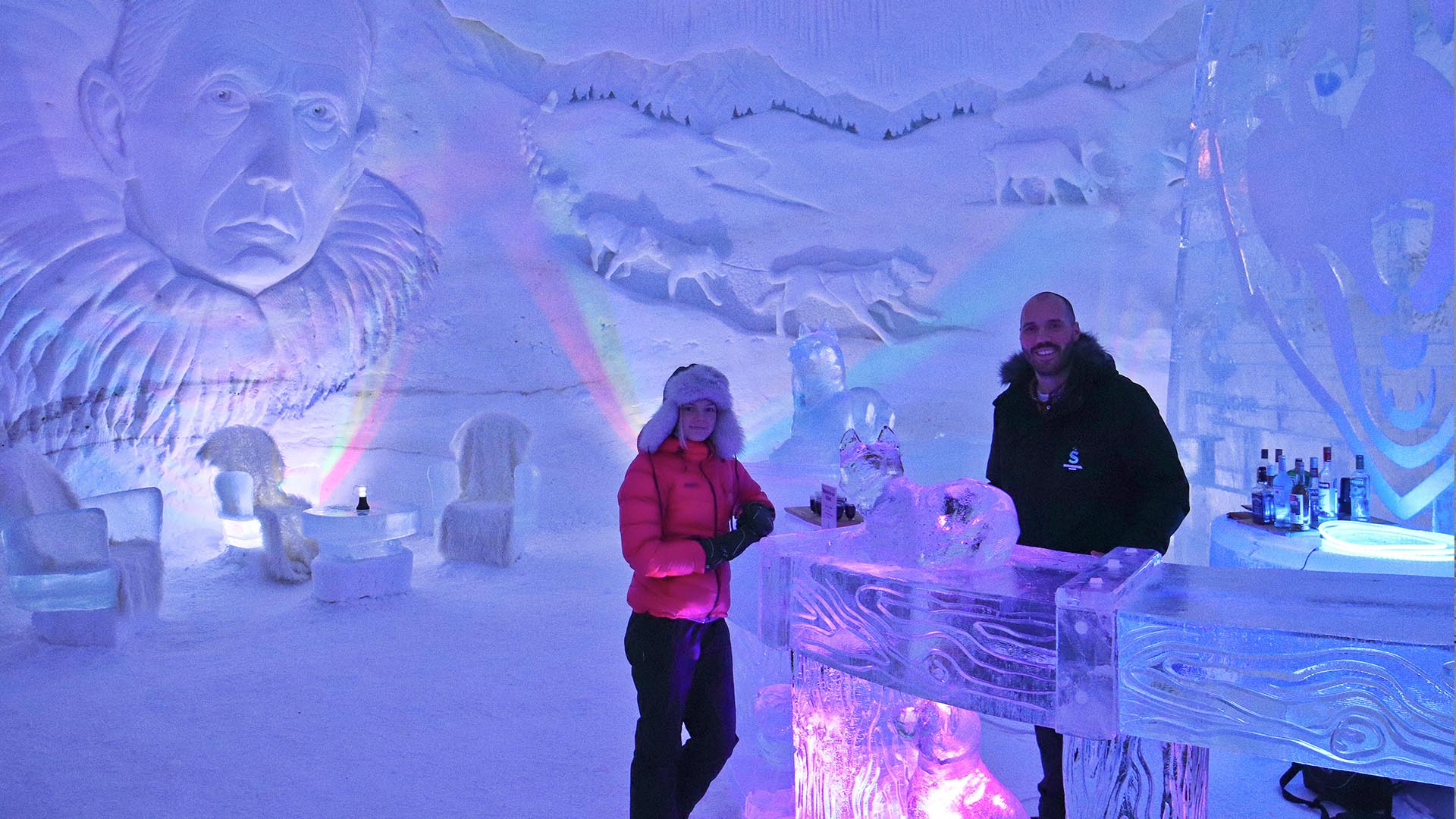 2. Extraordinary rooms
The Kirkenes SnowHotel rooms are made from real ice and snow, freshly built every year. The team always comes up with cool ideas for how to theme the snow suites. You might stay in an ice room inspired by Norwegian fairy tales or Sámi folklore. No two rooms are ever the same and each is stunning to behold.
To ensure they stay frozen, your snow suite is kept at a temperature of -4°C (25°F). But to make sure you're kept warm in the night, you'll get a thermal sleeping bag, woollen socks and a balaclava. Although you do sleep atop a bed of ice, you'll have a mattress and a pillow so that you're comfortable.
Here are some tips on how to sleep in an ice room at the Kirkenes SnowHotel:
Then, in the morning, warm up in the hotel's toasty sauna and enjoy a delicious breakfast.
If the ice room isn't your thing, don't worry, You can opt to sleep in one of the cosy Gamme cabins instead. These wooden structures imitate the typical hunting and fishing huts of the Arctic, while being delightfully sleek. From your chalet window you could even spy the northern lights.
---
---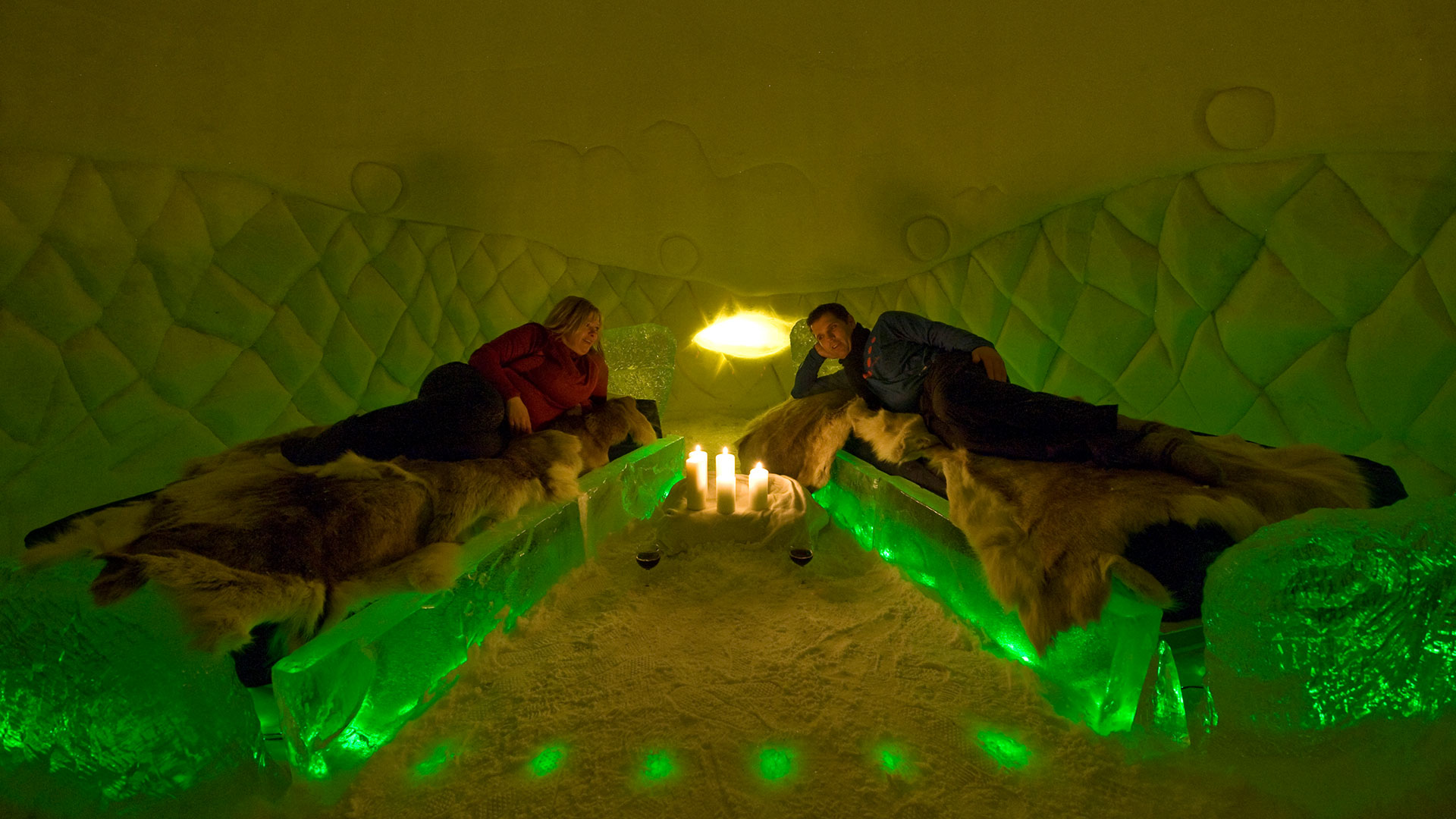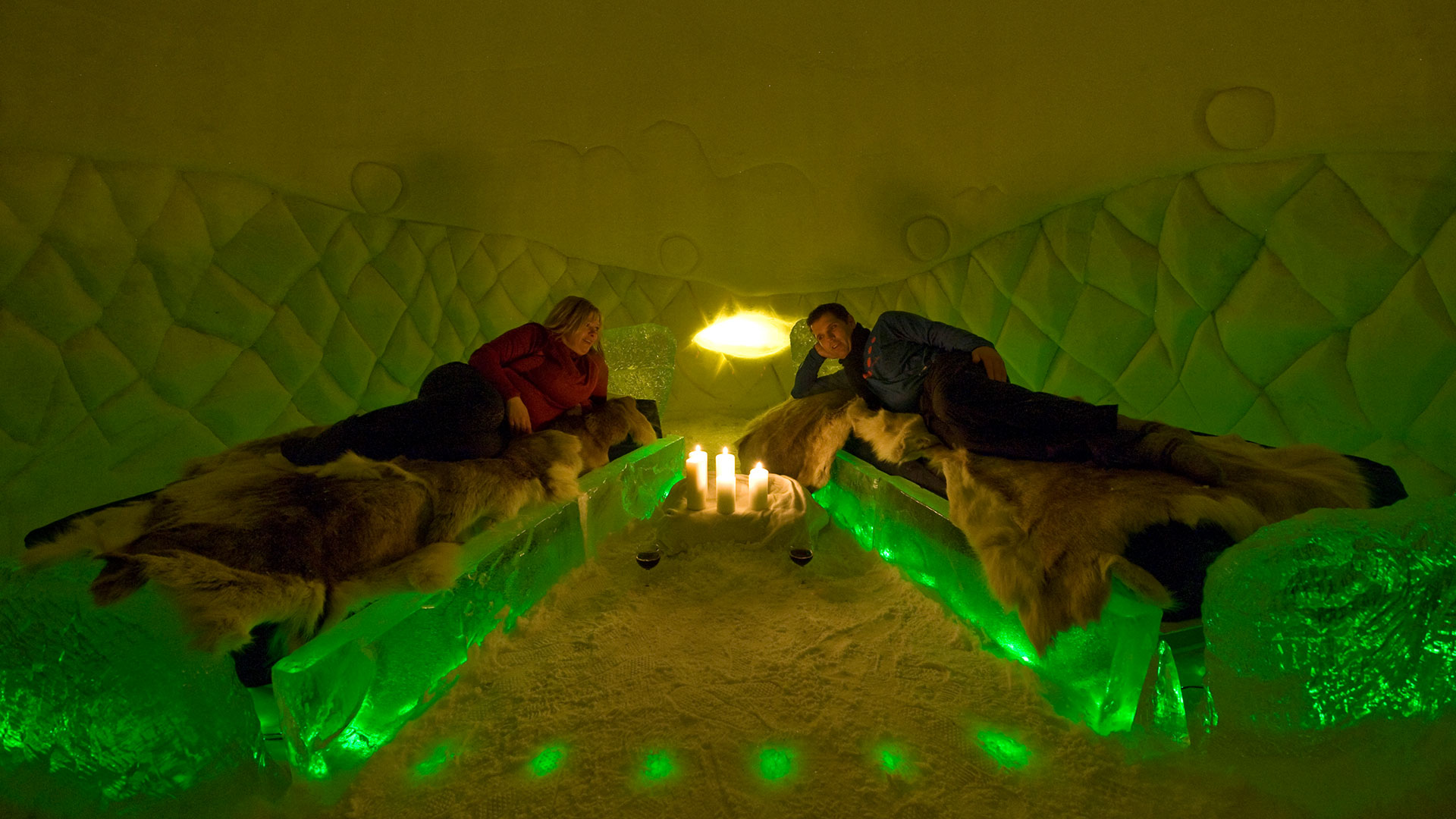 3. Friendly residents
You can expect warm and friendly service when you visit the Kirkenes SnowHotel in Norway. The staff here are always keen to help you and make your experience as perfect as possible.
They're not the only residents we mean though. The hotel is home to over 100 huskies who you can get to know while on a dog sledding adventure.
Or meet them at the Snowhotel husky yard where you can cuddle the cute puppies. These Alaskan huskies are known for their friendly demeanour and will likely melt your heart.
---
---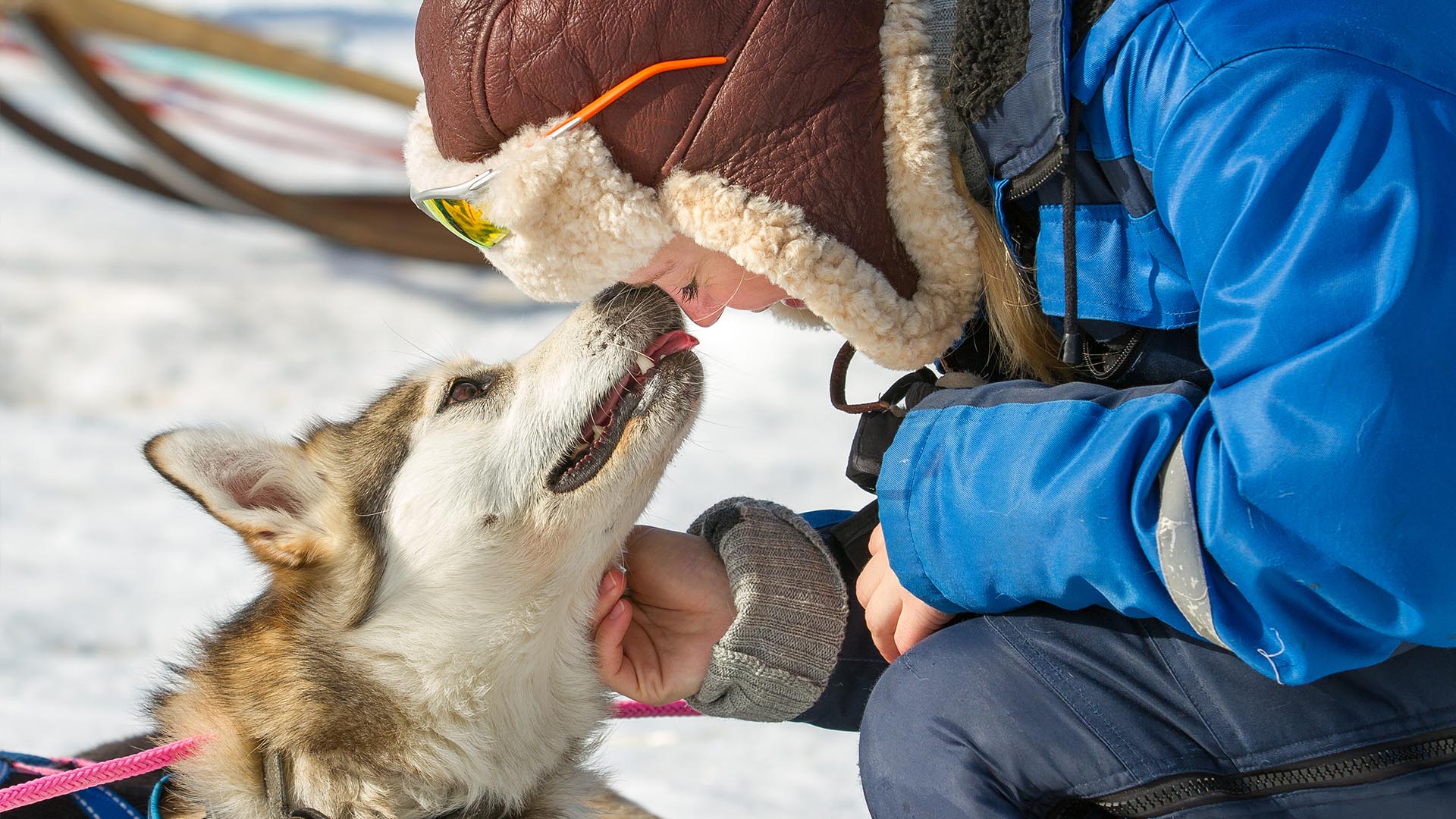 4. Exciting winter activities
Wondering how you'll spend your time at Kirkenes SnowHotel? The truth is there are plenty of activities to choose from!
Explore the snowy landscapes around the hotel by going on a husky or snowmobile safari. Try snowshoeing, ice fishing or even snow yoga. Chase the northern lights with an expert guide. Or learn about the native Sámi culture by listening to stories around the fire in a traditional lavvu tent.
Another fun thing to do in Kirkenes is joining a king crab safari. You'd ride in a snowmobile sled out to a frozen fjord and help the fishermen pluck king crabs from the traps beneath the ice. Then sit down for a hearty meal at a nearby restaurant to taste this local delicacy for yourself.
---
---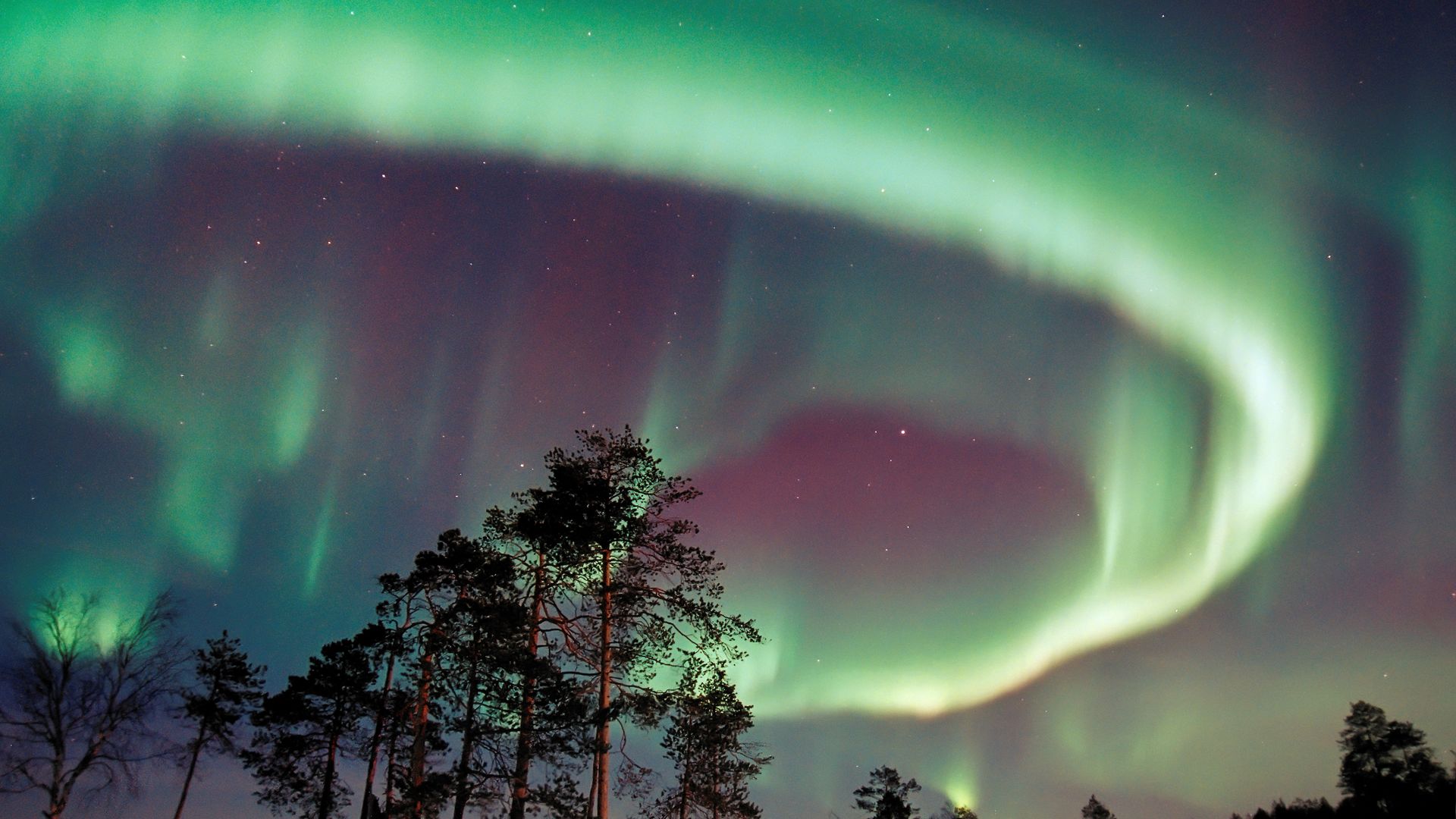 5. Delicious food
When you venture to the Arctic region, you'll want to fuel up with lots of scrumptious food. You won't be disappointed at the Kirkenes SnowHotel, with four restaurants to choose from and three-course set menus to enjoy at dinnertime.
Tuck into fresh local fare such as Arctic char, Vardø halibut and Nesseby lamb. For dessert, think cloudberries with ice cream, or brownies with lingonberry mousse.
At the Snow Restaurant, sit down to enjoy lunch surrounded by ice carvings for an unforgettable meal. Later you might like to sip drinks from ice cups in the bar and finish by smashing them when you've had your fill!
---
---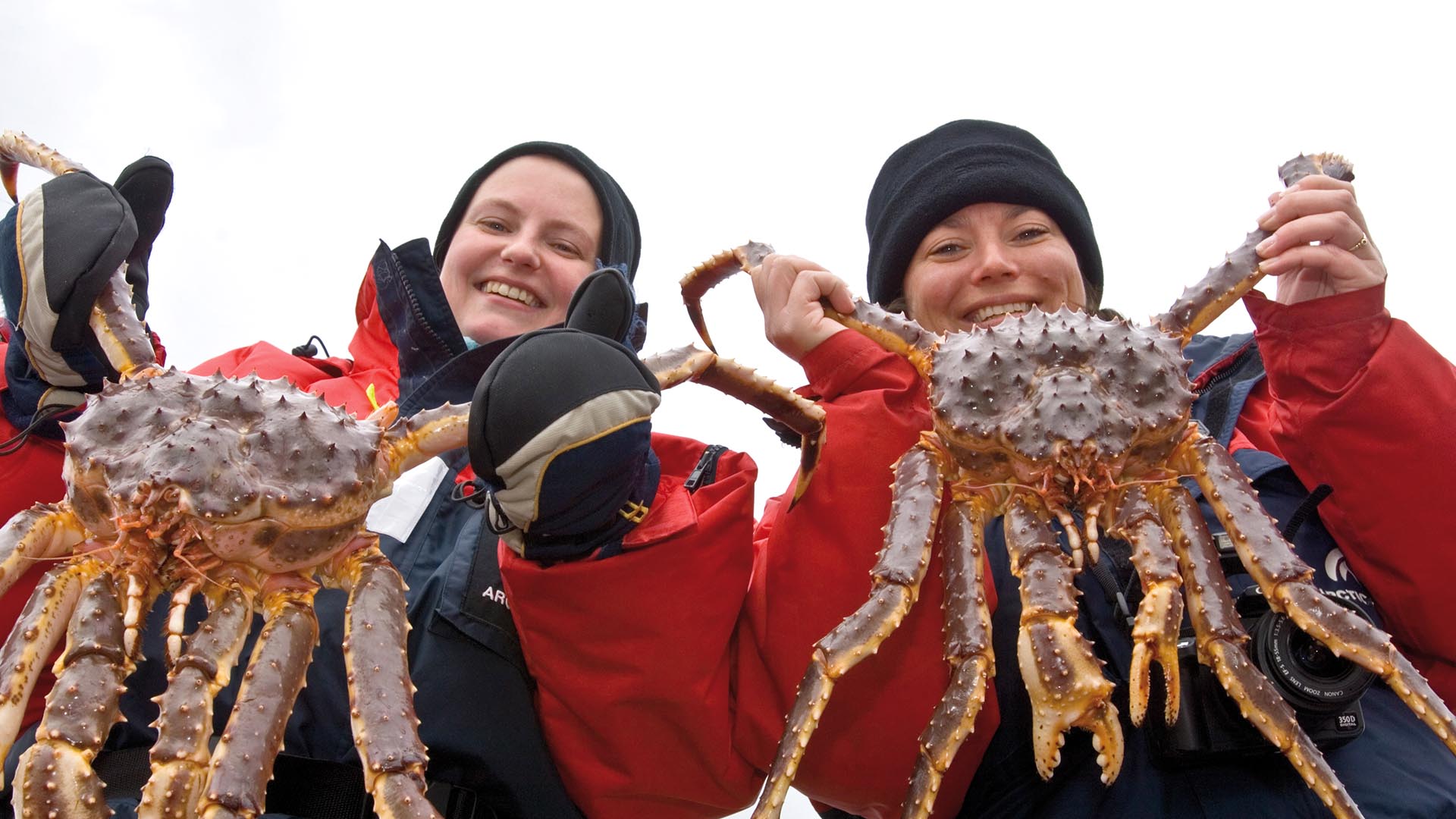 6. Superb location
The SnowHotel is positioned on the outskirts of Kirkenes town and is just a 15-minute journey from the airport. Although it's easy to reach, you'll feel a world away from home in this picturesque wonderland, located 400 kilometres (240 miles) north of the Arctic Circle.
Close by is the Langfjorden fjord, the Barents Sea and the borders with Russia and Finland. All around you are lakes, forests, tundra and mountains, which make for a stunning Arctic setting to immerse yourself in. This also happens to be a prime spot for northern lights viewing.
You could get here by flying from Tromsø or Oslo, but another option is to take an Arctic cruise. From Tromsø you'd travel northward on the Hurtigruten vessel to Kirkenes, stopping off at North Cape (Nordkapp) and Honningsvåg along the way. This journey brings you closer to Northern Norway's remote corners.
---
---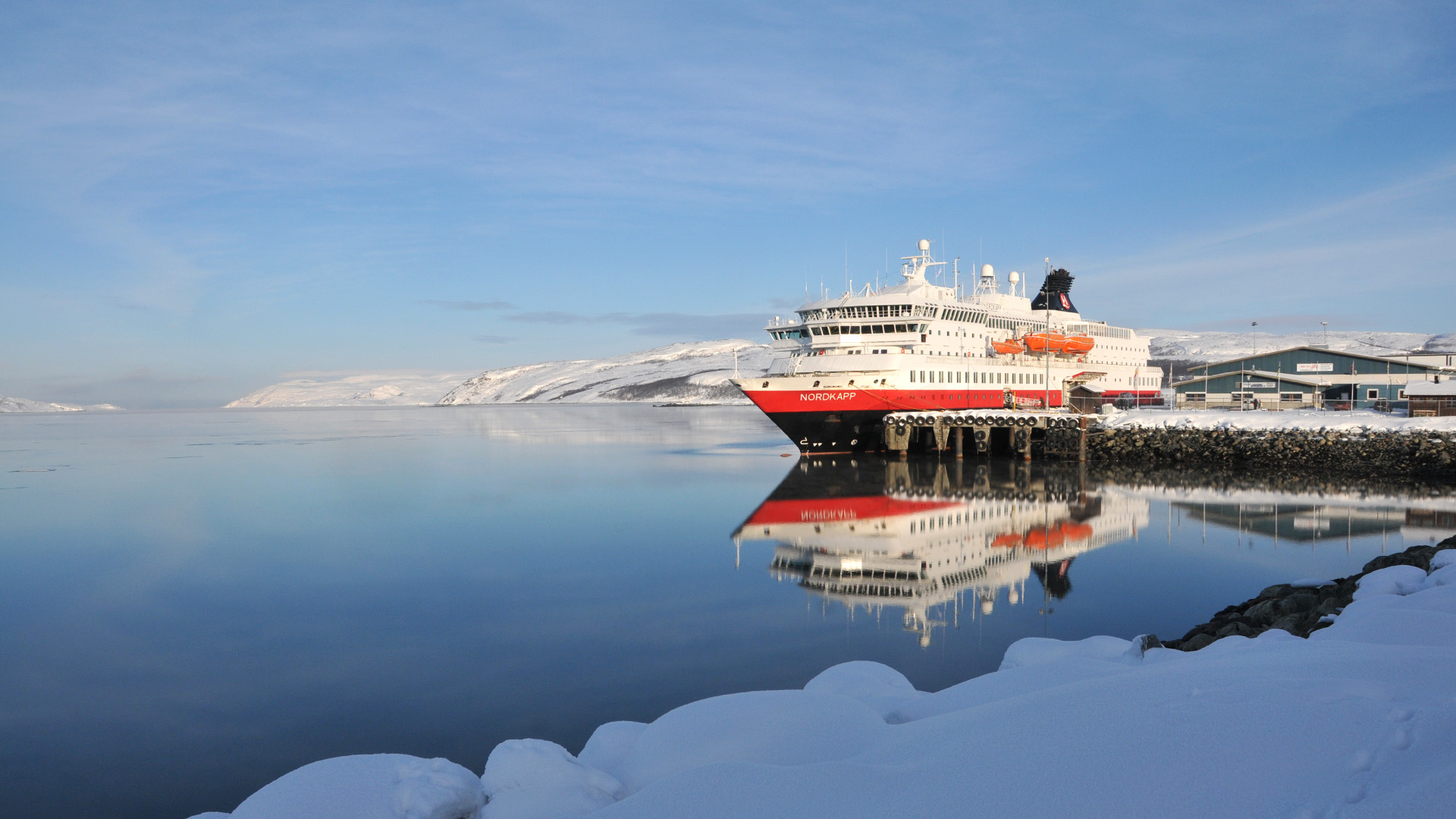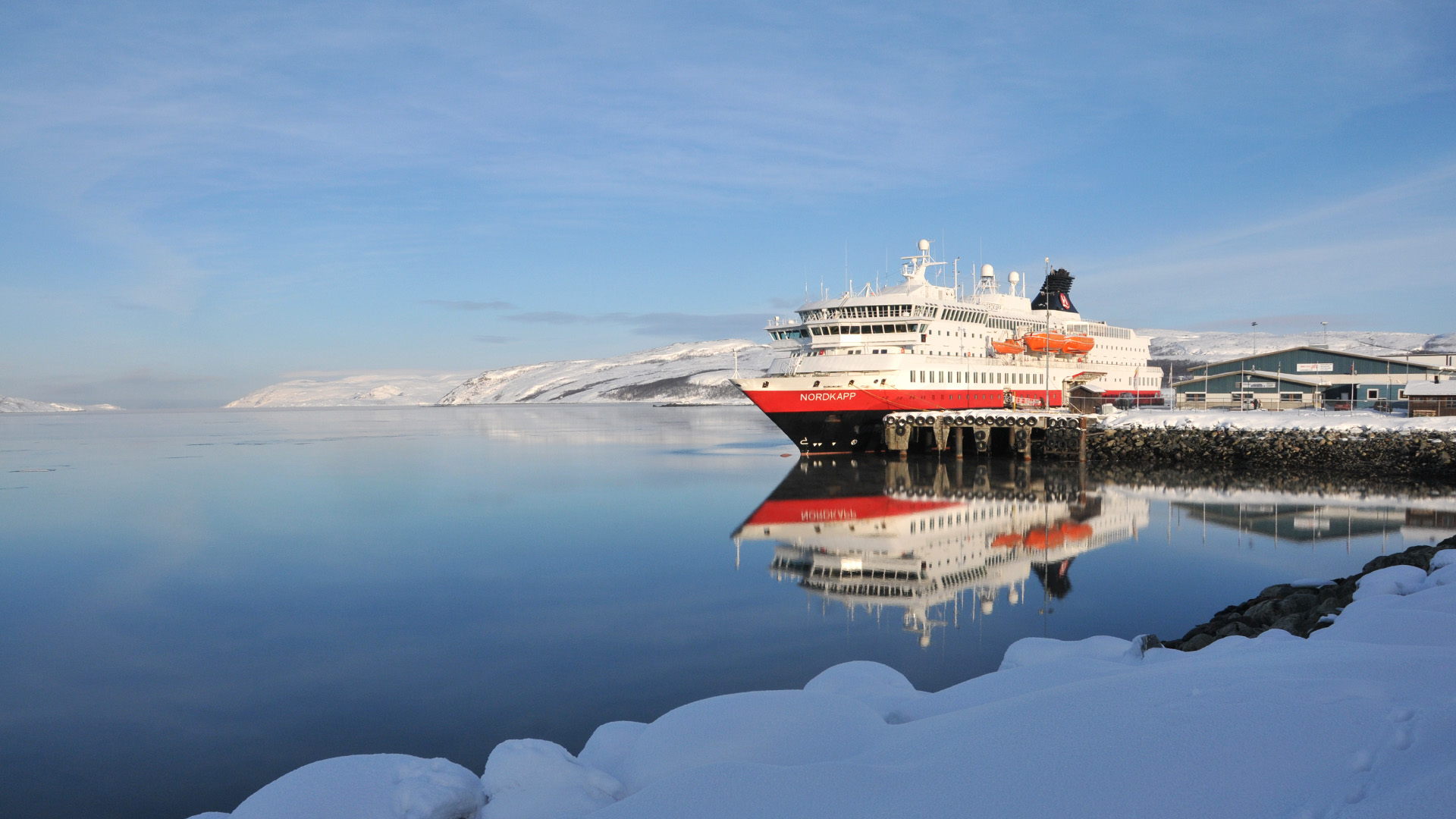 Other top ice hotels in Scandinavia
The Kirkenes SnowHotel is undoubtedly the best frozen accommodation you'll find in Norway. But what about other destinations in Northern Europe?
Over the border in Finnish Lapland you'll find more top Nordic ice hotels. The best ones in Finland are SnowCastle in Kemi, Arctic SnowHotel in Rovaniemi, or Kakslauttanen Arctic Resort near Urho Kekkonen National Park. As well as ice rooms, these hotels give you the option to stay in glass igloos or villas.
Then in Swedish Lapland you have the ICEHOTEL. This is the world's original icy accommodation that sparked a trend for others around the globe. Here you can explore the ice chapel and visit the ICEHOTEL 365 to see a sculpture gallery and sip drinks in the ice bar.
---
---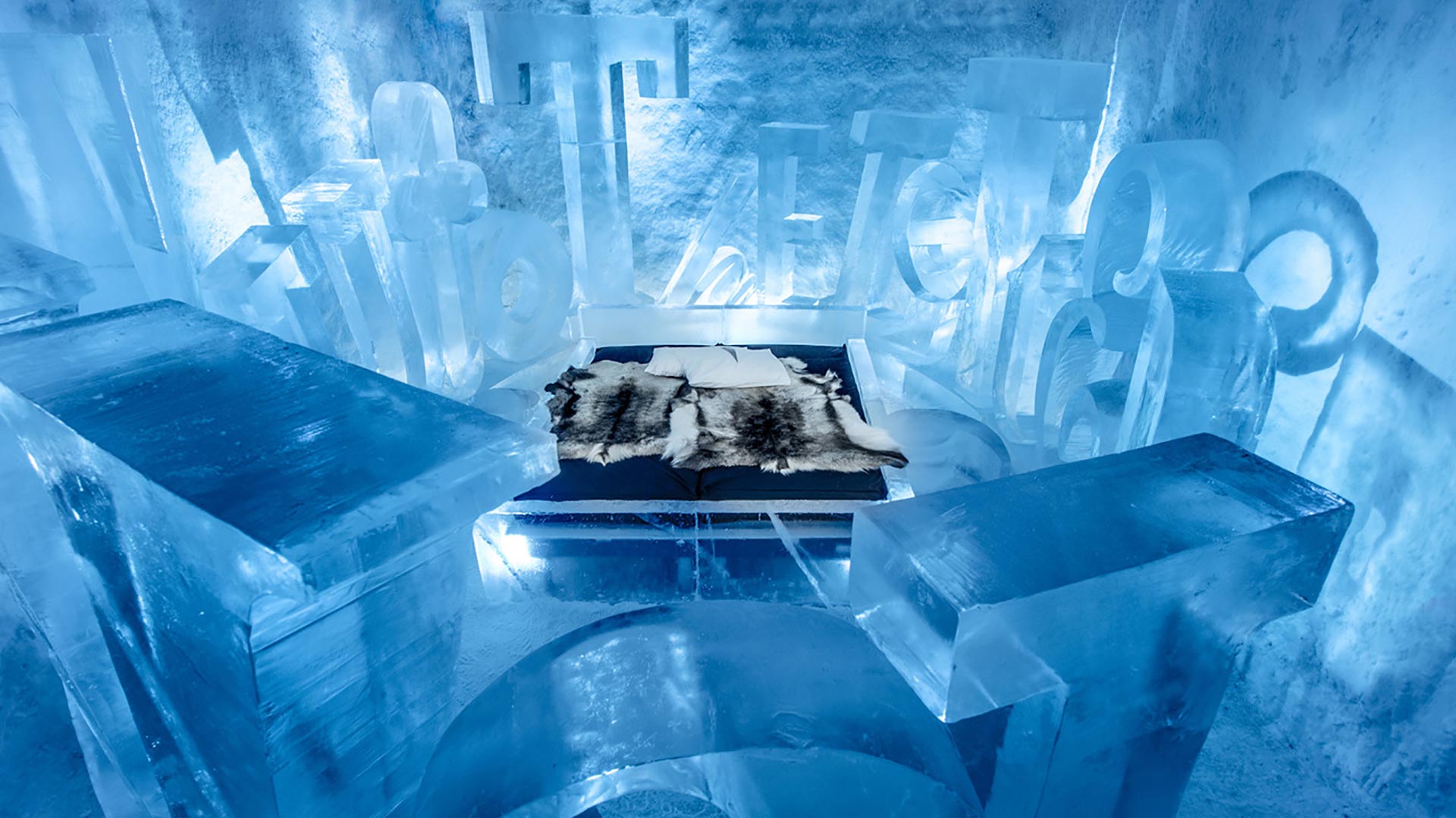 Want to start planning your ice hotel stay? You could visit the Kirkenes SnowHotel as part of a winter tour of Northern Norway.
When you book a Norway ice hotel tour package, you get accommodation, domestic transport, daily breakfast and activities included. You can also add on optional extras like snowmobiling and dog or reindeer sledding.
Get in touch with our Norway travel experts who will craft an itinerary just for you.