Norway is one of the top destinations if you're looking for a honeymoon or romantic getaway in Northern Europe. Come enjoy the unique experiences that this Nordic nation offers, whether you'd like to snowmobile through frozen landscapes or sail along tranquil fjords.
Whatever your dream couple's trip is, on a Norway honeymoon, you can expect plenty of awe-inspiring scenery and thrilling excursions. With glistening glaciers, steep mountains and miles of coastline to explore, you'll make memories together that you'll cherish forever.
Travel north with your favourite person for a Norway romantic getaway to remember. Depending on your ideal holiday or interests, get inspired by these thrilling travel ideas.
---
---
1. Explore the fjords together
Admire some of the most classic sights in Norway by visiting the western fjords. These might well be some of the most photographed spots in Norway. And you'll soon see why during your romantic trip.
Whether you decide to visit Bergen or Oslo (or both), you won't have far to go to reach the heart of the Norwegian fjords. In fact, Bergen is often called the "Gateway to the Fjords" because of its location at the mouth of the fjords on the west coast.
Sail along pristine waters reflecting the steep cliffs and clouds high above. You'll pass by romantic waterfalls, some aptly named "Bridal Veil" and the "Suitor". And wildlife, such as seals, might even poke its nose out of the water for you to spot.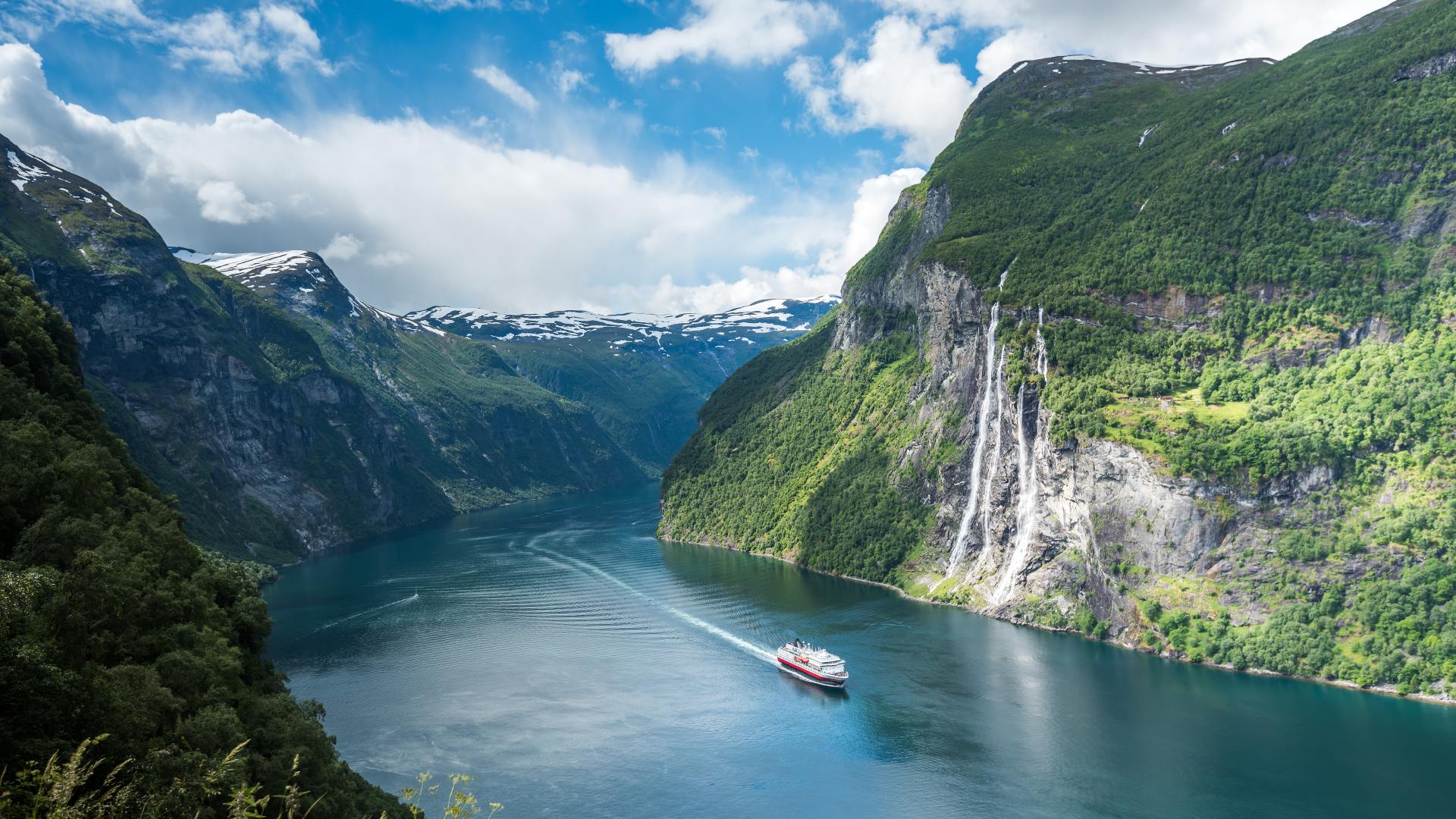 Some of the most beautiful and accessible fjords are Geirangerfjord and Nærøyfjord. They are of such outstanding beauty that they made the UNESCO's World Heritage list.
---
---
2. Cuddle in a hotel made of snow
One of the most romantic hotels in Norway has to be the SnowHotel in Kirkenes. This is the only hotel of its kind in Norway, so travel to the northern reaches of the country to experience this impressive, icy complex.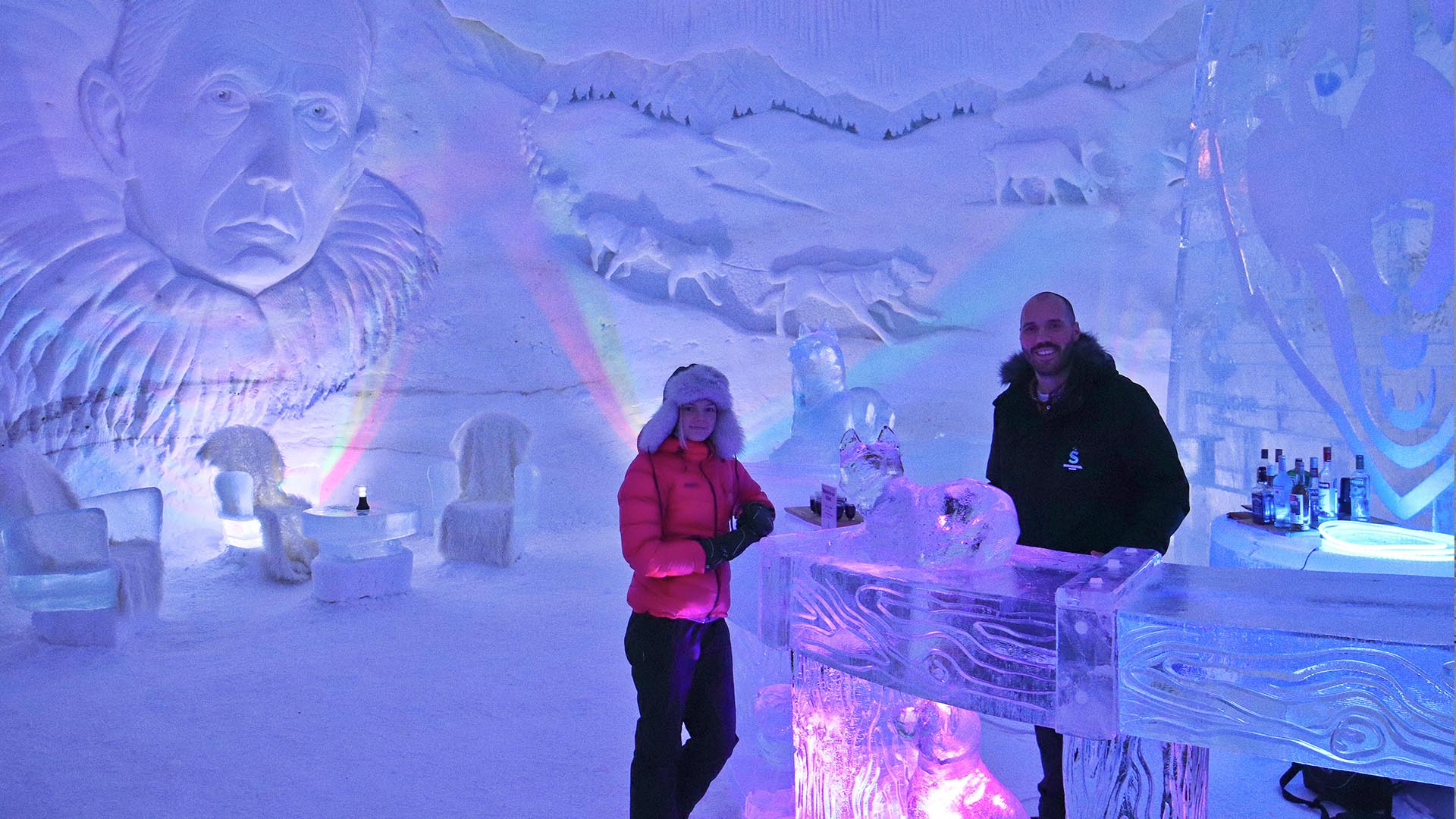 For a quintessential Arctic holiday, why not book a night in an ice room? You'll have a thermal sleeping bag to cuddle and stay warm. And in the morning, you could hop together in the sauna. You'll feel like a true Scandinavian!
---
---
3. Go on a romantic and thrilling road trip
Imagine the two of you alone on the open road, seeing the highlights of Norway you want to see at your own pace. Stop whenever you want for selfies in front of epic mountains, snow-capped glaciers, and mirroring lakes or fjords.
A road trip in Norway is a fun and scenic adventure to share with your loved one, whether you're taking a few days to drive around the fjords or weeks to drive around the country. We recommend the route from Oslo to Trondheim, then south to Bergen and Stavanger, as it features some top gems along the way.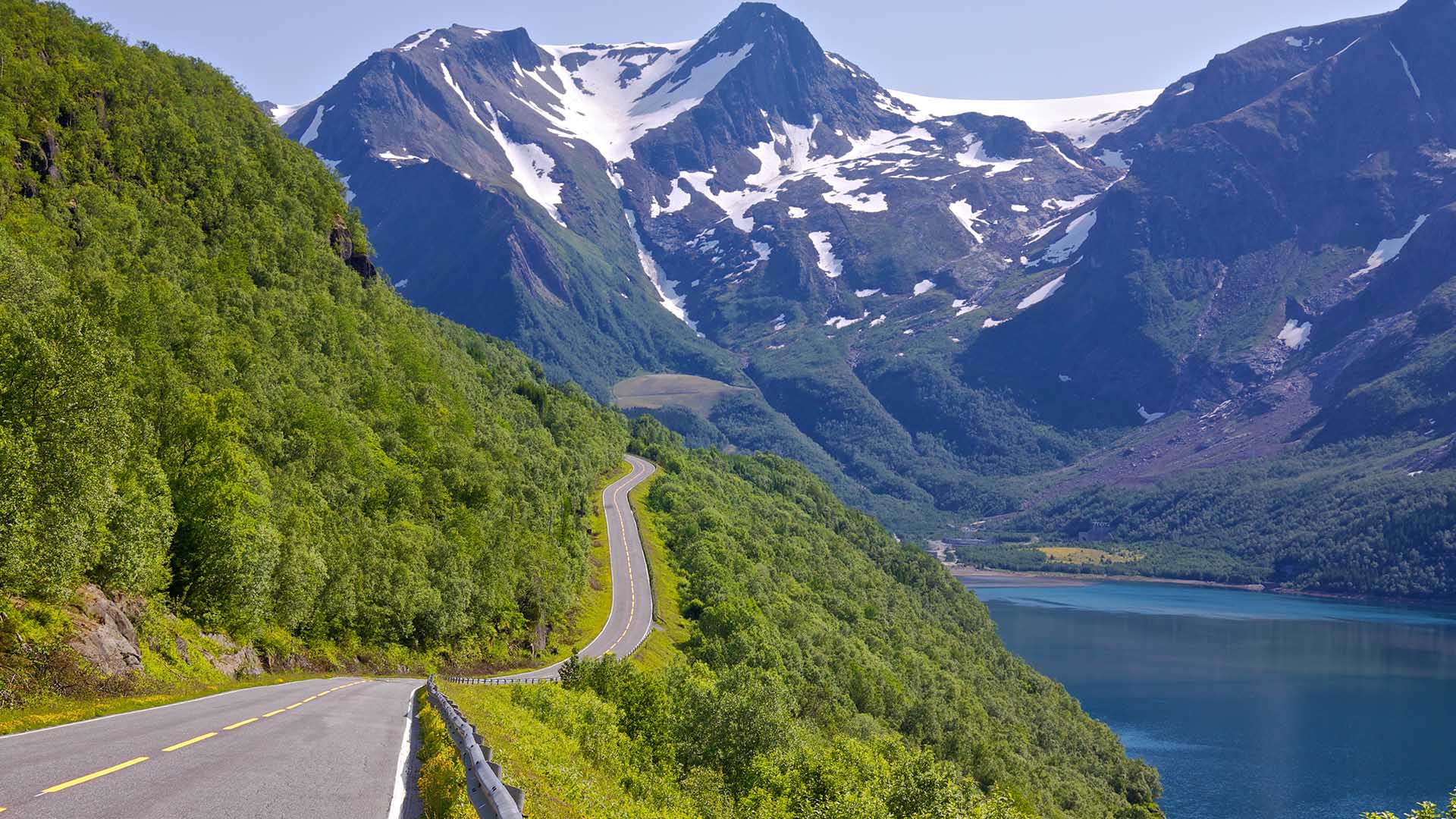 You'll also pass epic routes such as the Atlantic Ocean Road and Trollstigen. These are exciting sections that make a self-drive itinerary even more worth it.
Book with Nordic Visitor and your personal travel consultant will book your accommodation, rental car and excursions ahead of time. So all you have to do is pick your favourite songs to play during your trip.
---
---
4. Gaze up at the stars and northern lights
Looking for a heavenly honeymoon? Then plan for a romantic winter trip in Norway between October and March. At this time of year, the daylight hours are shorter, allowing you more time to take in the beauty of the winter sky. The famous aurora borealis might make an appearance!
In the south, Oslo's city centre will be decked out in fairy lights, especially around the Christmas period.
But head to Northern Norway and you'll find a landscape dusted in snow and frost. Plus, it is within the Arctic Circle that you might experience the polar night. This is when the sun doesn't rise above the horizon in the middle of winter.
It's an atmospheric time to visit places such as Tromsø, the Lofoten Islands or Kirkenes.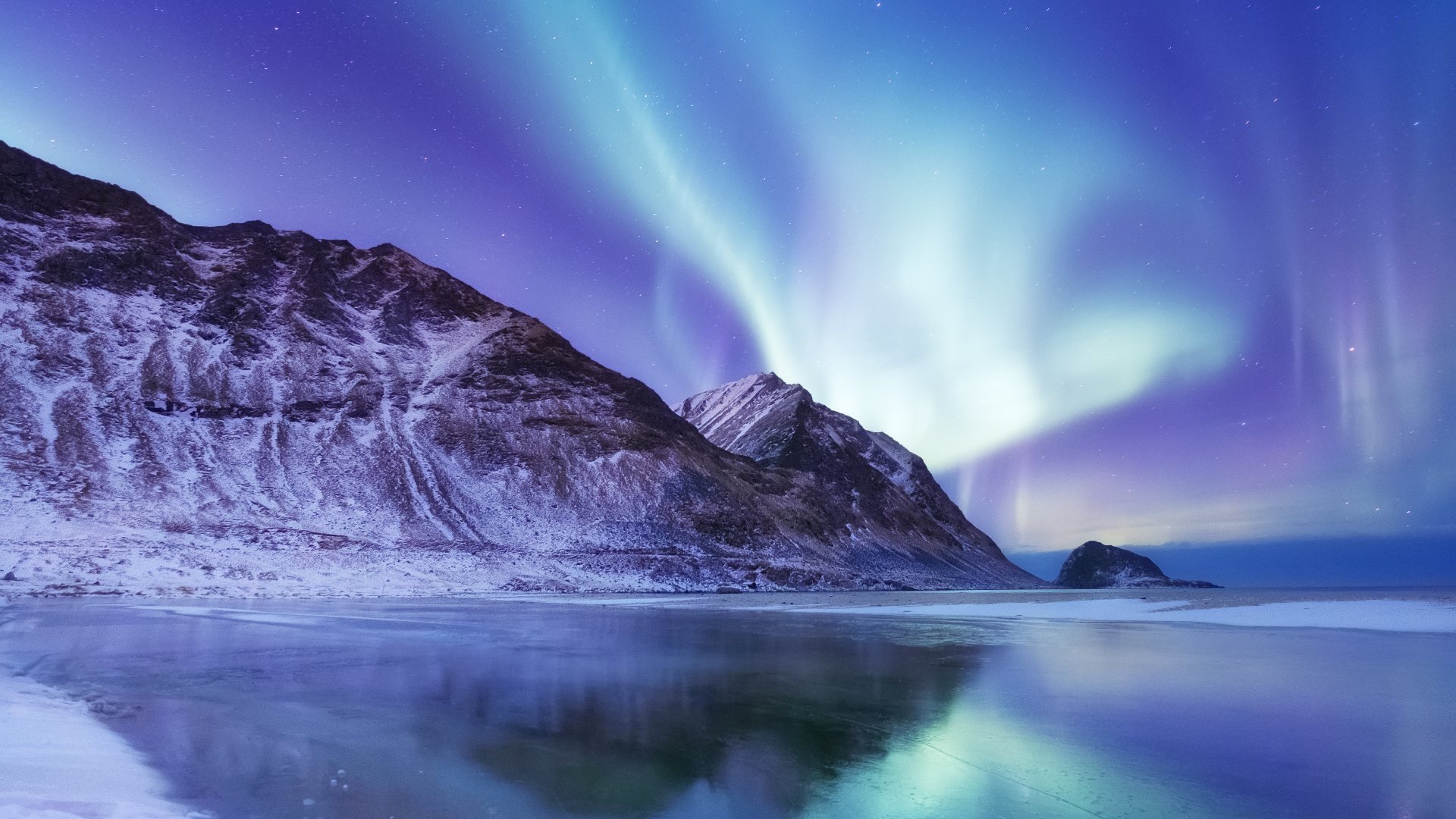 Picture yourself laying in a glass igloo as newlyweds, or out on a snowmobile excursion for a day trip to remember. Across the snowy forest, you glance up and northern lights, ribbons of green and pink, are rippling across the sky. You're in for the best of nature's show!
---
---
5. Go on a romantic cruise
If you love the sea, a cruise along the coast of Norway is just the trip idea for you. Board a ship and see Norway from a different angle. With nearly 3,000 kilometres (1,864 miles) of coastline, you're in for plenty of panoramic views and sights along the way.
This coastal voyage takes around 6–7 days to do from start to finish, with 34 ports of call to choose from. That means you could sail for the whole journey or just a section of it.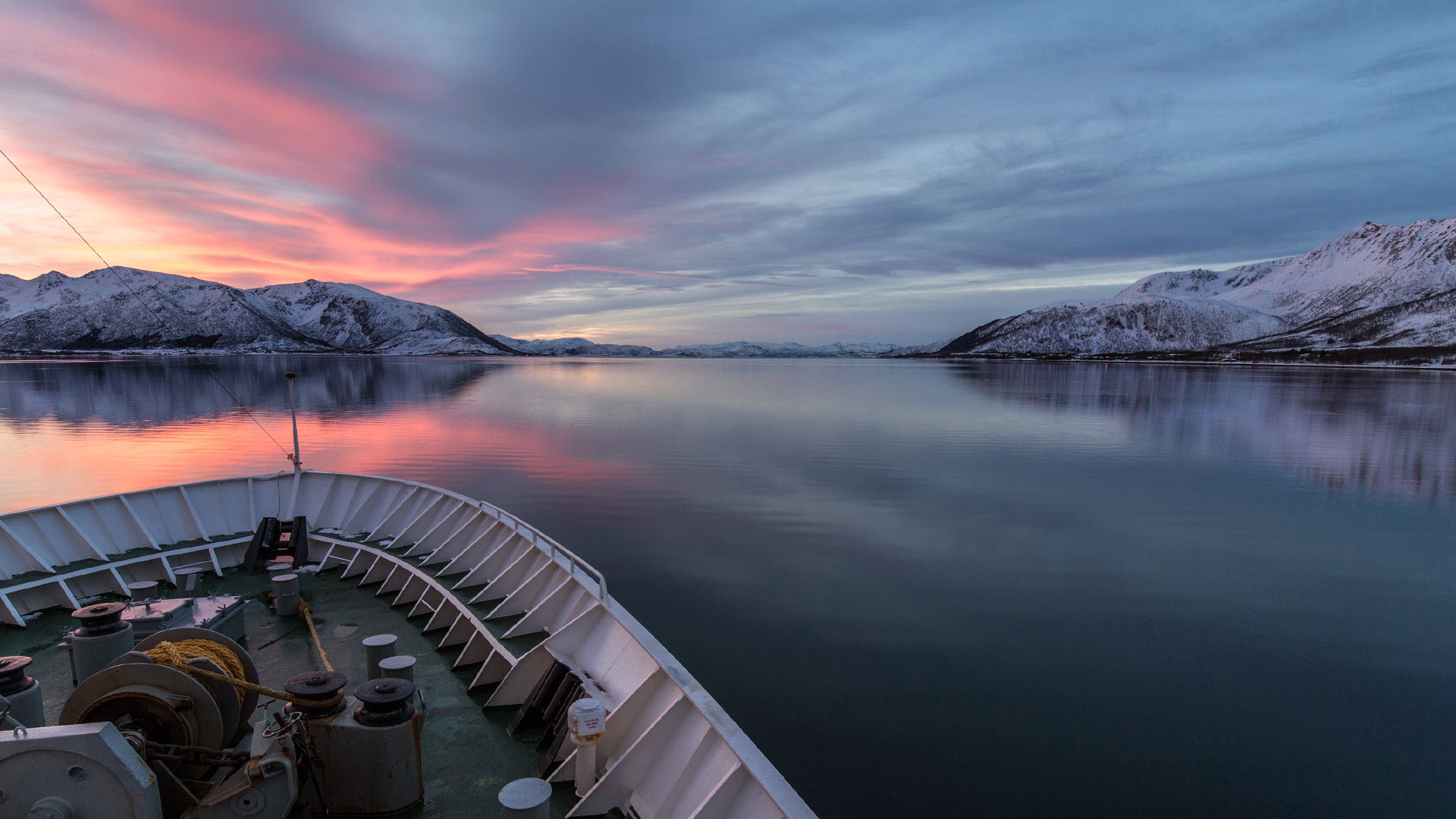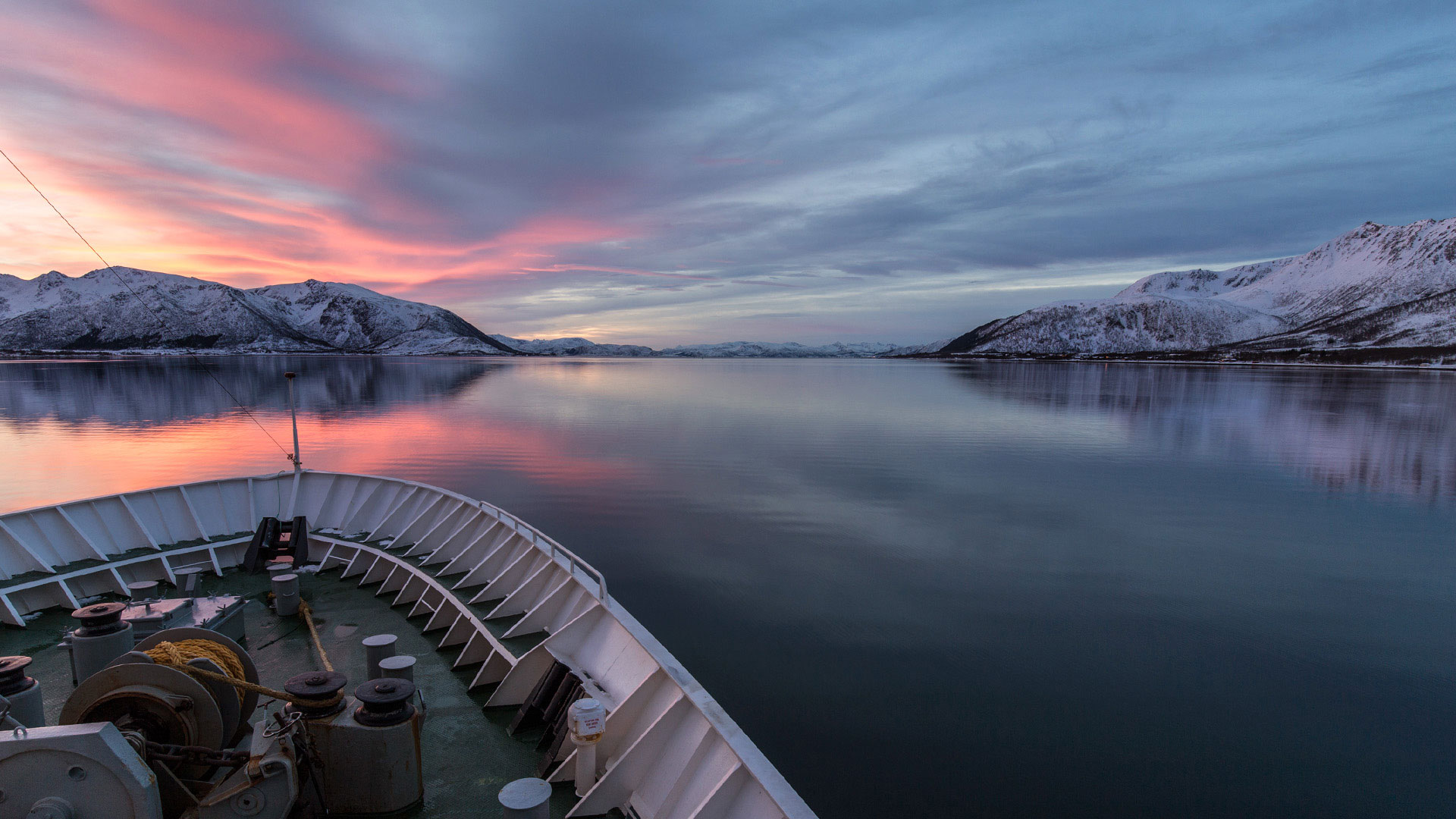 Pick what you want to explore most for your optimum journey. Sail only between Bergen and Trondheim, or go the whole length of the country all the way up to Kirkenes.
You won't miss out on exploring the mainland as you travel either. Stop for day trips along the way such as exploring the iconic Norway in a Nutshell® journey or kayaking around the Art Nouveau city of Ålesund.
---
---
6. Have a unique getaway to Svalbard
Are you and your new bride or groom adventurers? If you're looking for the ultimate romantic trip off the beaten track, then look no further than Svalbard.
This Norwegian archipelago is located halfway between mainland Norway and the North Pole. This unusual location makes Svalbard a stunning remote destination to add to your bucket list.
Fly from Norway to the main settlement, Longyearbyen, for an experience like no other. You'll be able to admire icebergs, see what life is like this far north, and spot the local wildlife, including mighty polar bears.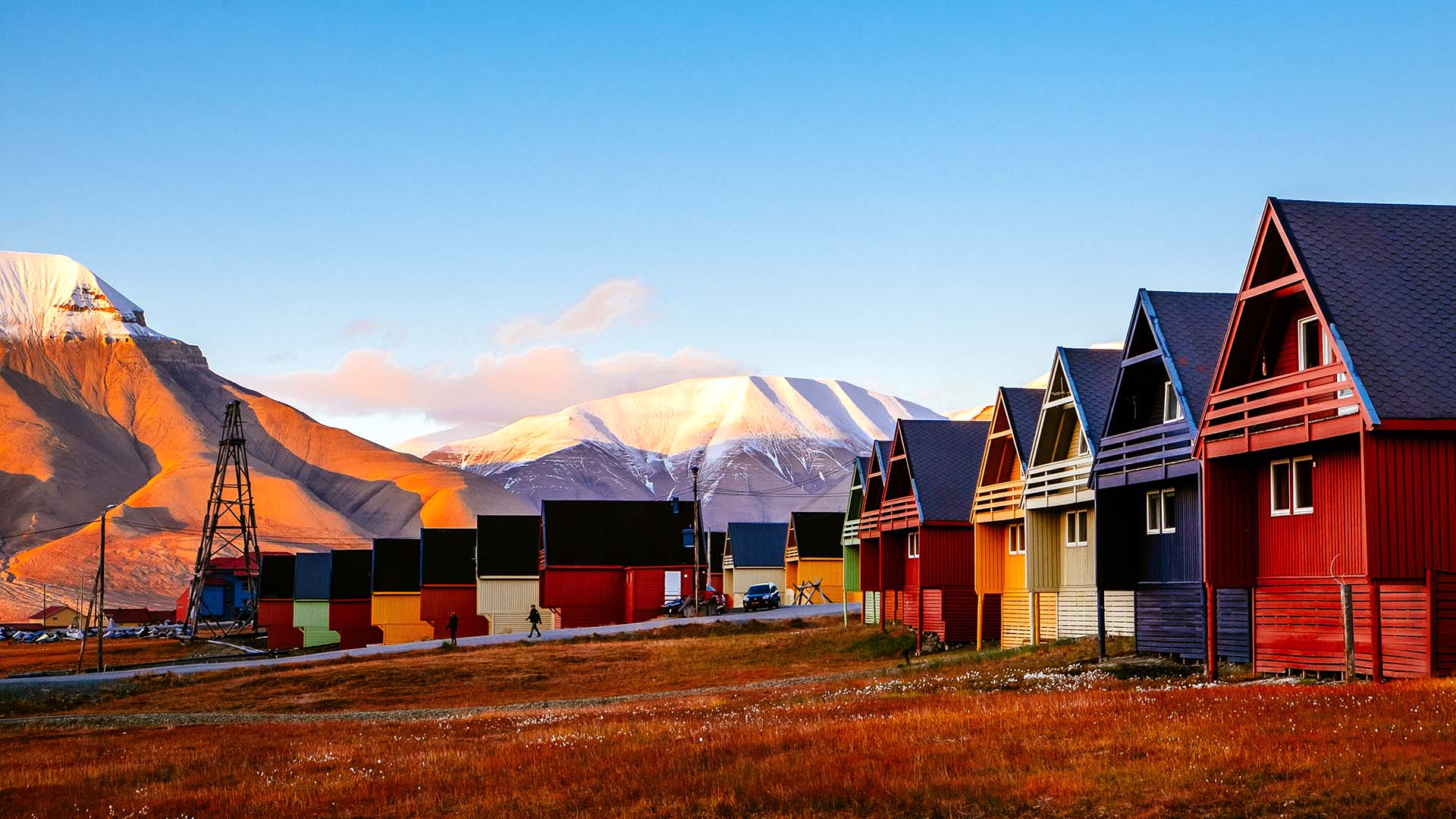 Pick a winter trip to experience the polar night (when the sun doesn't rise above the horizon) and catch sight of the fantastical northern lights. Or pick a summer trip for the phenomenon at the other end of the spectrum, the midnight sun (when the sun doesn't set above the horizon).
Whatever the season, you'll have the chance to go on one-of-a-kind excursions such as sailing along the Isfjord, snowmobiling over the pristine snow, or dog sledding with hardy huskies.
---
---
7. Hike to majestic heights
Active honeymooners will love visiting Norway. Spend your days hiking to iconic viewpoints and through national parks, taking memorable photos together with the scenery.
The country's 2 most famous hikes are located in western Norway. The first is Pulpit Rock, a flat-topped rock formation that stands high above Lysefjord. You'll find the start of the trail about an hour outside Stavanger.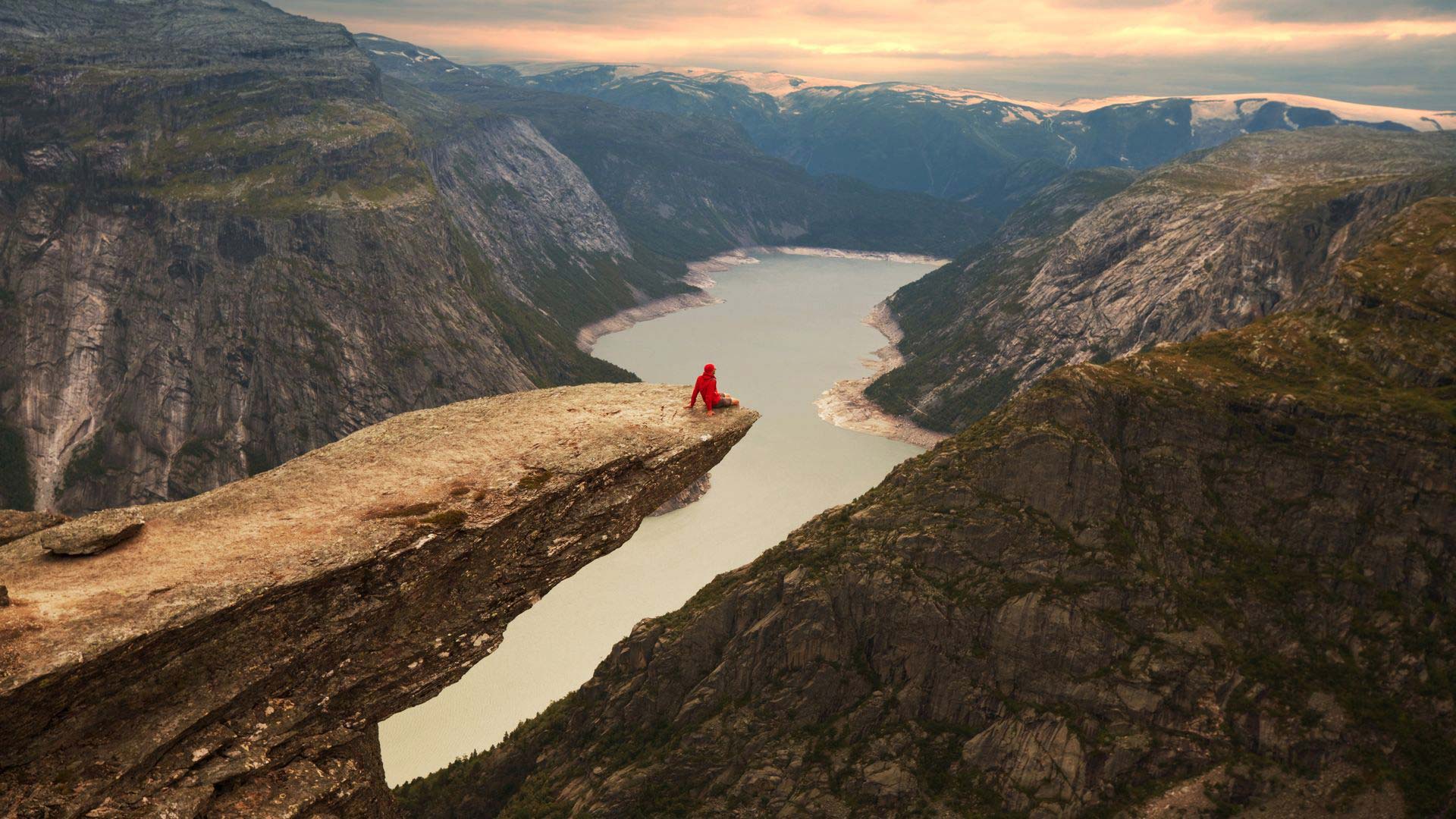 Trolltunga ("Troll's Tongue"), found near Bergen, is the second most well-known. An 8-hour return hike will reward you with panoramic views over the Ringedalsvatne lake below and mountains in the distance.
There are plenty of other outdoor pursuits you could do while you're here, like kayaking along a fjord and glacier walking. Why not pack your romantic getaway with all the activities you want to try?
---
---
8. Take in the midnight sun in the Arctic
A summer honeymoon might make you think of tropical beaches, but what about 24/7 daylight? If that's not something you've experienced before, you could enjoy visiting dramatic landscapes under a never-setting sun.
To see the midnight sun with your own eyes, travel into the Arctic Circle where this phenomenon happens between early June and late July. Pick a spot like Tromsø, the "Paris of the North", or the picturesque archipelago of Lofoten.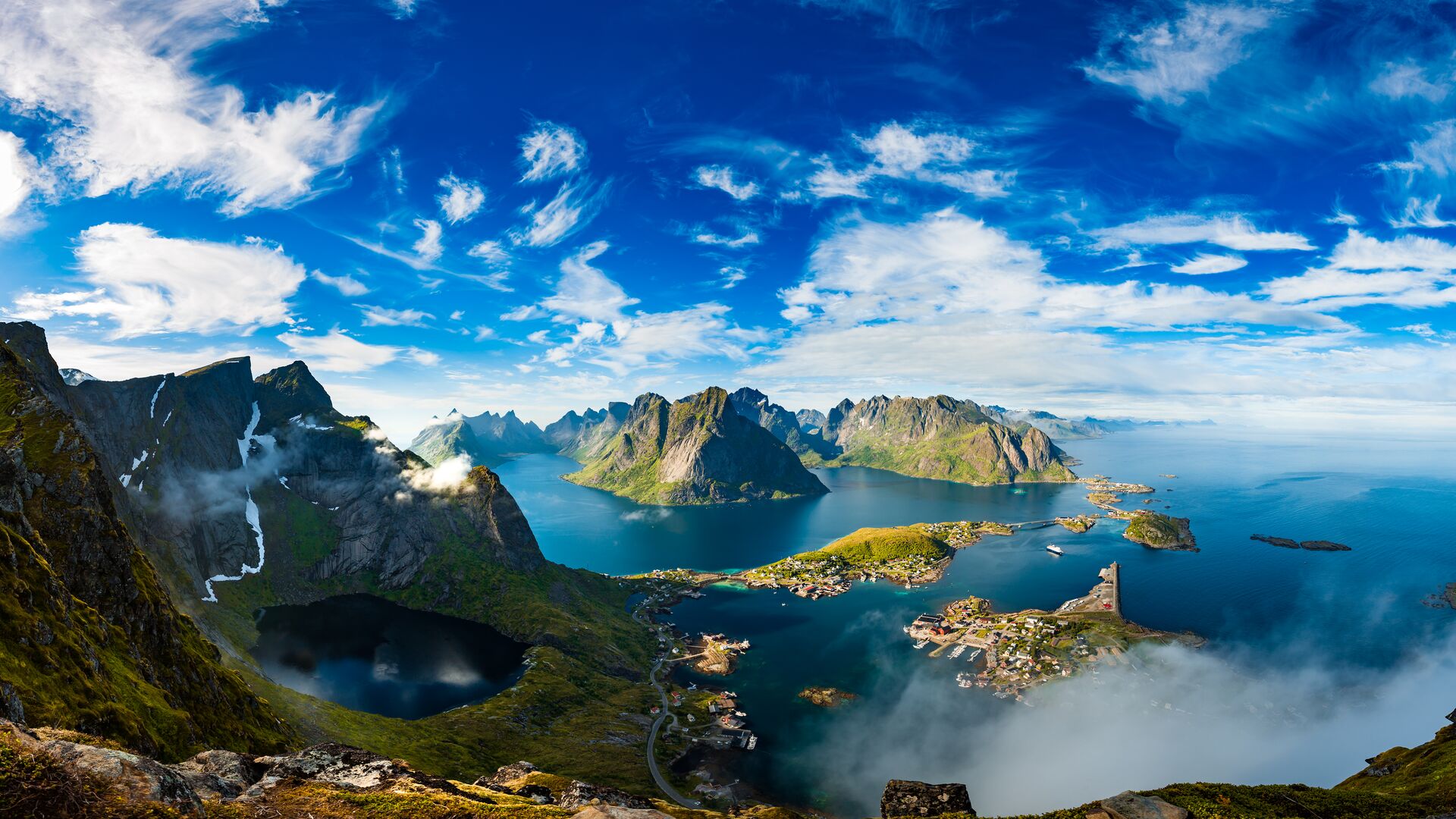 You could also head even further north to Svalbard as we've already mentioned in this article.
All these locations will provide you with a memorable summer trip. What's more, you can expect striking scenes of sharp mountains and rock formations, colourful fishing villages, and plenty of opportunities for outdoor activities.
---
---
9. Travel across Scandinavia, to Norway and beyond
Maybe you'd like to have a taste of Norway as well as the greater Scandinavia area. This region of Northern Europe includes Norway, but also Sweden and Denmark. Tour the Scandinavian capitals for a smorgasbord of cultural experiences.
This is for you if you both enjoy city breaks and love walking along cosmopolitan streets, visiting museums and trying out the local food. On a romantic trip around these 3 neighbouring countries, you'd see Stockholm, Copenhagen and Oslo.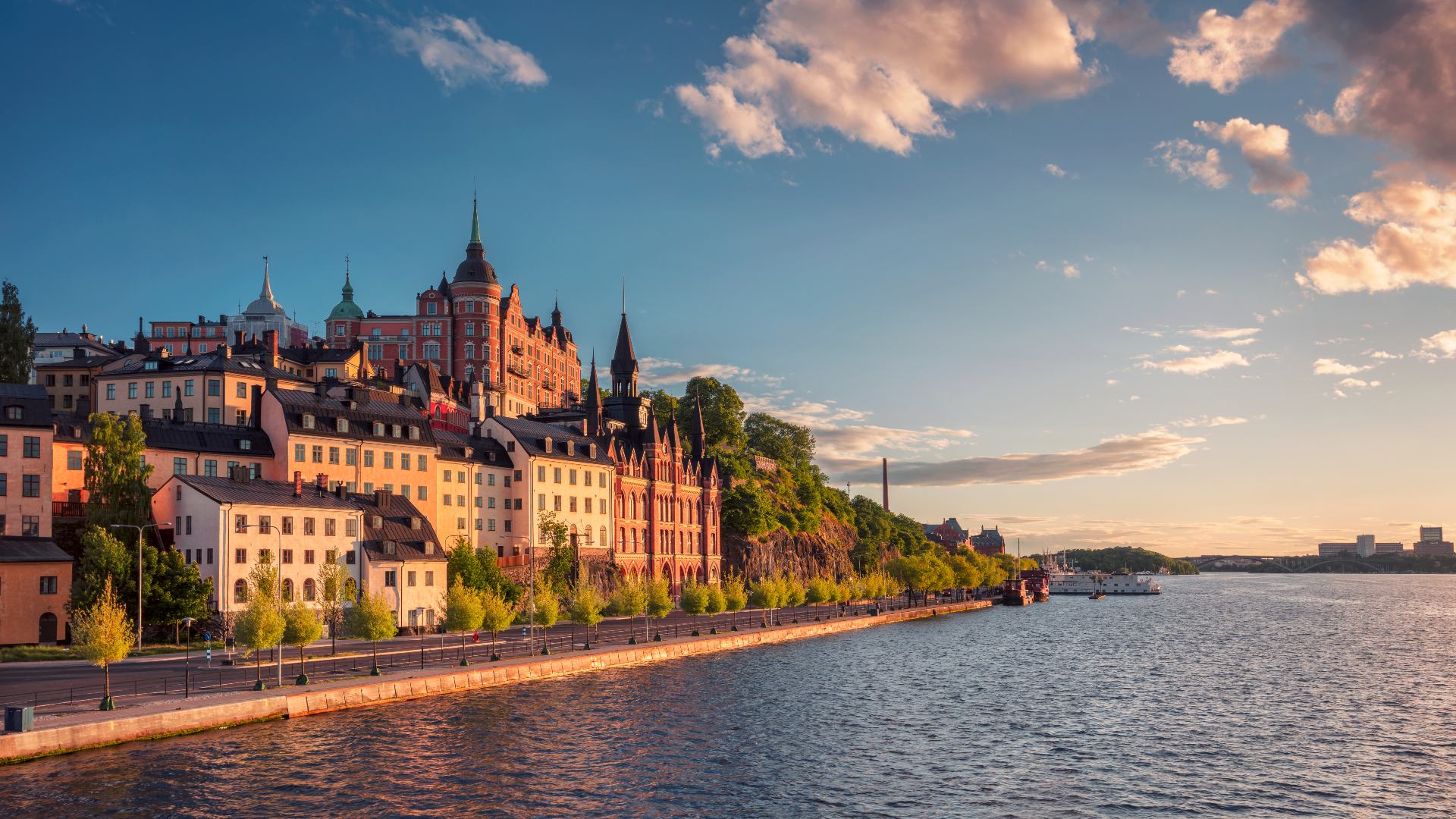 In each city, you'll find a variety of art galleries and interactive museums. You could also check many top highlights from your wish list, like the Vasa Ship Museum, Little Mermaid statue and Royal Palace of Oslo.
Do you want to experience more? Then add more stops to your itinerary. Include Helsinki, the capital of neighbouring Finland, to your romantic tour of Northern Europe. And how about seeing Bergen and the majestic fjords of Norway after your stay in Oslo?
With such great connections between the cities, it'll be easy to create an itinerary and travel together to discover these top destinations.
---
---
Plan your Norway romantic getaway
For a romantic escape with your favourite person that combines exciting activities with a scenic backdrop, pick Norway. You won't regret delving into the cultural and natural highlights of this country together.
Once you know what kind of holiday you want, it's time to plan. Book your Norwegian honeymoon with Nordic Visitor for a smooth planning and travelling experience. You can choose your favourite itinerary or ask one of our Norway travel experts to tailor a tour just for you. Just get in touch!
You'll have your accommodation, local transportation, excursions and any extras booked for you before you arrive. We'll make sure you have a romantic time that you'll remember fondly together!