Are you looking to stay in an ice hotel in Iceland? Perhaps you've seen the ice palace in James Bond? Or maybe you imagine that in the aptly called Land of Fire and Ice, there should be an ice hotel?
Read on for all the details about ice hotels, or lack thereof in Iceland. As well as alternatives in the Scandinavian countries and the best ways to enjoy ice during your tour of Iceland.
---
---
Is there an ice hotel in Iceland?
Let's first and foremost answer this frequently asked question. You would think that with the country name, it would be the perfect location for an ice hotel.
However, we regret to tell you that there is no ice hotel in Iceland. The island boasts a number of luxurious and thematic accommodation, but unlike many of its Scandinavian neighbours, none are carved from ice or snow.
But what about the James Bond ice hotel?
If you have watched the James Bond movie Die Another Day, you may have seen the lavish ice hotel located in Iceland. This was all done by the magic of cinema!
Indeed, Graves's Ice Palace doesn't really exist. But it may have been inspired by the very real snow and ice hotels located in many Nordic countries.
That doesn't mean you can't have a lot of fun in Iceland and get acquainted with its icy features. Below you'll find our best recommendations to enjoy adventures on ice when you're travelling to Iceland.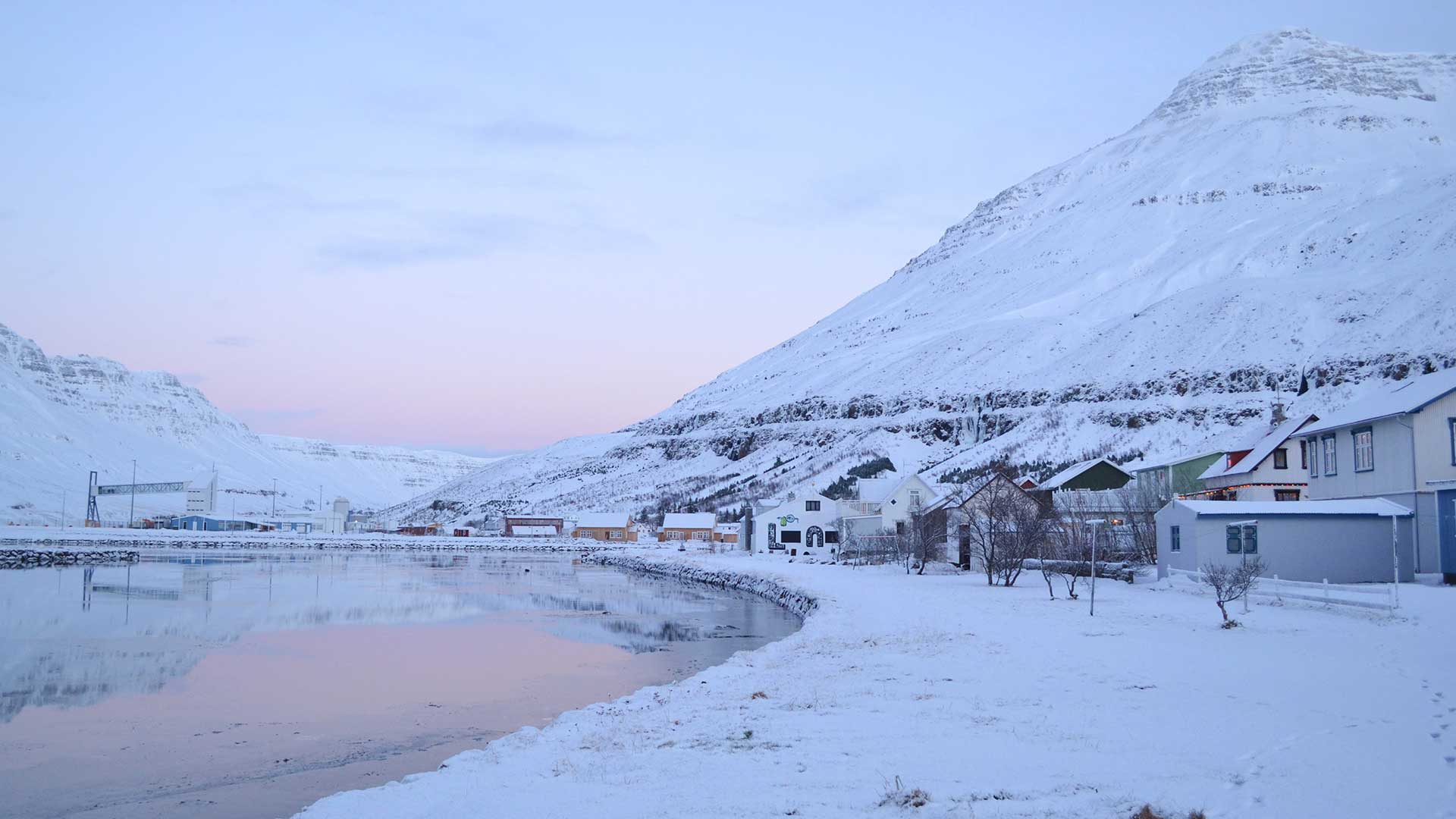 If you're keen to visit or stay in an ice hotel, we recommend heading to Scandinavia in winter instead.
Ice hotels in the Nordics
Parts of Scandinavia enjoy a much cooler winter and easy access to frozen water. This makes them ideal for building a structure made of ice. In Norway, Sweden and Finland, you'll find a wide array of accommodation available to satisfy all your icy dreams.
Here are the best ones:
1. ICEHOTEL, Swedish Lapland
This is the original Ice Hotel that sparked inspiration around the Nordics (and even the Hôtel de Glace in Canada). It is located outside Kiruna in Northern Sweden. This sparsely populated area makes for a great winter getaway with its many snow-based activities and facilities.
The ICEHOTEL is a stunning ice-carved structure. If you don't want to spend the night here, it is still fascinating to visit. Admire the incredible ice sculptures and have a drink at the ice bar.
You could also visit the ice church – popular with those wanting a unique wedding setting!
---
---
To enjoy a real Nordic experience, stay in one of the ICEHOTEL cold rooms. You can expect temperatures of around -5 (23°F), but the rooms are well-equipped. You'll sleep atop a thick mattress, with thermal sleeping bags as well as reindeer furs.
And, since it falls inside the Arctic Circle, its location gives you the added bonus of higher chances of spotting the northern lights in Sweden.
If you're wanting to visit during the summer, ICEHOTEL 365 is a part of the complex that is open all year long. You'll be able to walk through and enjoy the icy structure in the glow of the midnight sun.
Top tip: You could visit the ICEBAR by ICEHOTEL in Stockholm. This way you can have a northern experience by staying in the capital.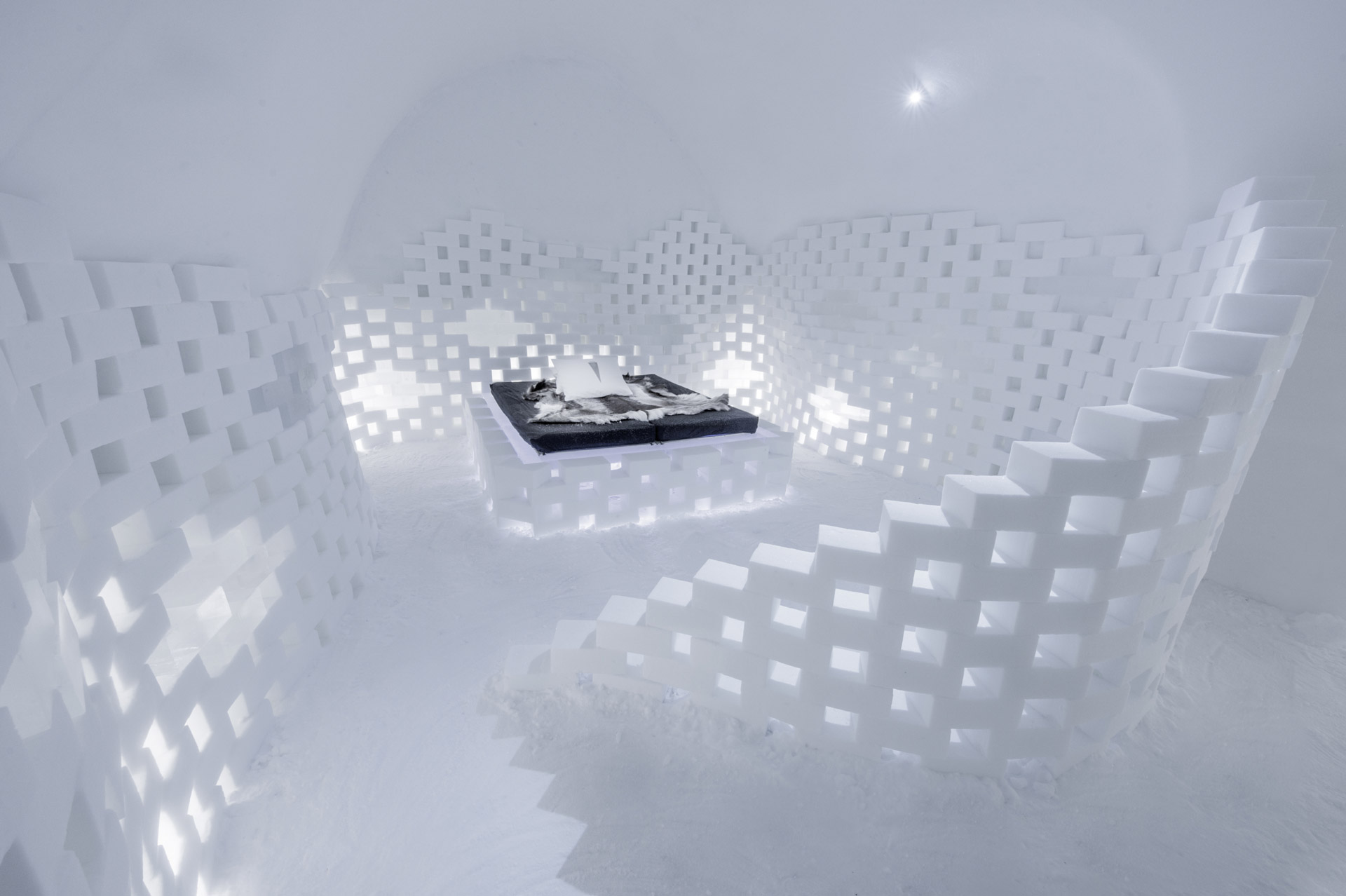 2. SnowCastle, Finnish Lapland
If you're looking for something even more out of a fairy tale, head to the Finnish side of Lapland to stay at the SnowCastle.
This magical hotel is located in Kemi, which sits right by the natural border with Sweden, the Torne River. The structure is reconstructed every winter with ice and snow made from the nearby bay's seawater.
The beauty of this project is that every year it is built in a different theme. It means you could come to the SnowCastle twice and have two completely different experiences.
And you don't have to spend the night in an ice room, you could simply come for a guided tour. Enjoy the sights before going to sleep in the warmth of your hotel.
---
---
3. Arctic SnowHotel, Finnish Lapland
Located just north of Rovaniemi, you could have a cool experience at the Arctic SnowHotel. It sits in a peaceful setting along Lake Lehtojärvi.
This hotel is also rebuilt every winter and the complex is fun to visit. From restaurants, to a snow sauna, and a series of glass igloos, you'll get a real Finnish getaway here.
Between the months of December and March, you could book an ice room to experience it first-hand.
---
---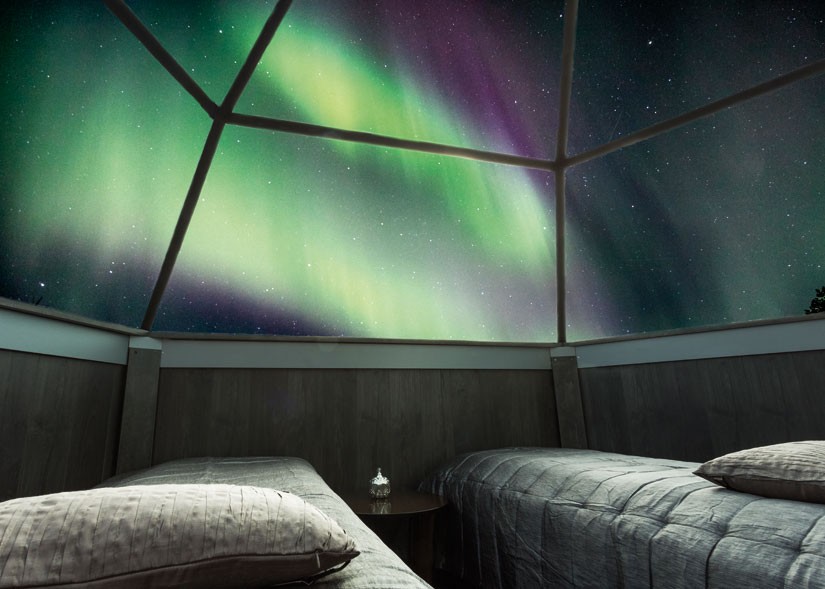 4. Igloo Village, Finnish Lapland
This is another gorgeous location for a winter getaway in Northern Finland. The Kakslauttanen Arctic Resort is an igloo hotel complex near the remote Urho Kekkonen National Park.
The Igloo Village started with only one small chalet and has evolved into a popular winter resort. Not only does it provide a stunning location in the quiet wilderness, but the igloos are perfect to be immersed in your surroundings. (Including spotting the northern lights!)
Each igloo is kept at the cool temperature of -6°C (21°F) and comes with a warm sleeping bag to keep you cosy.
---
---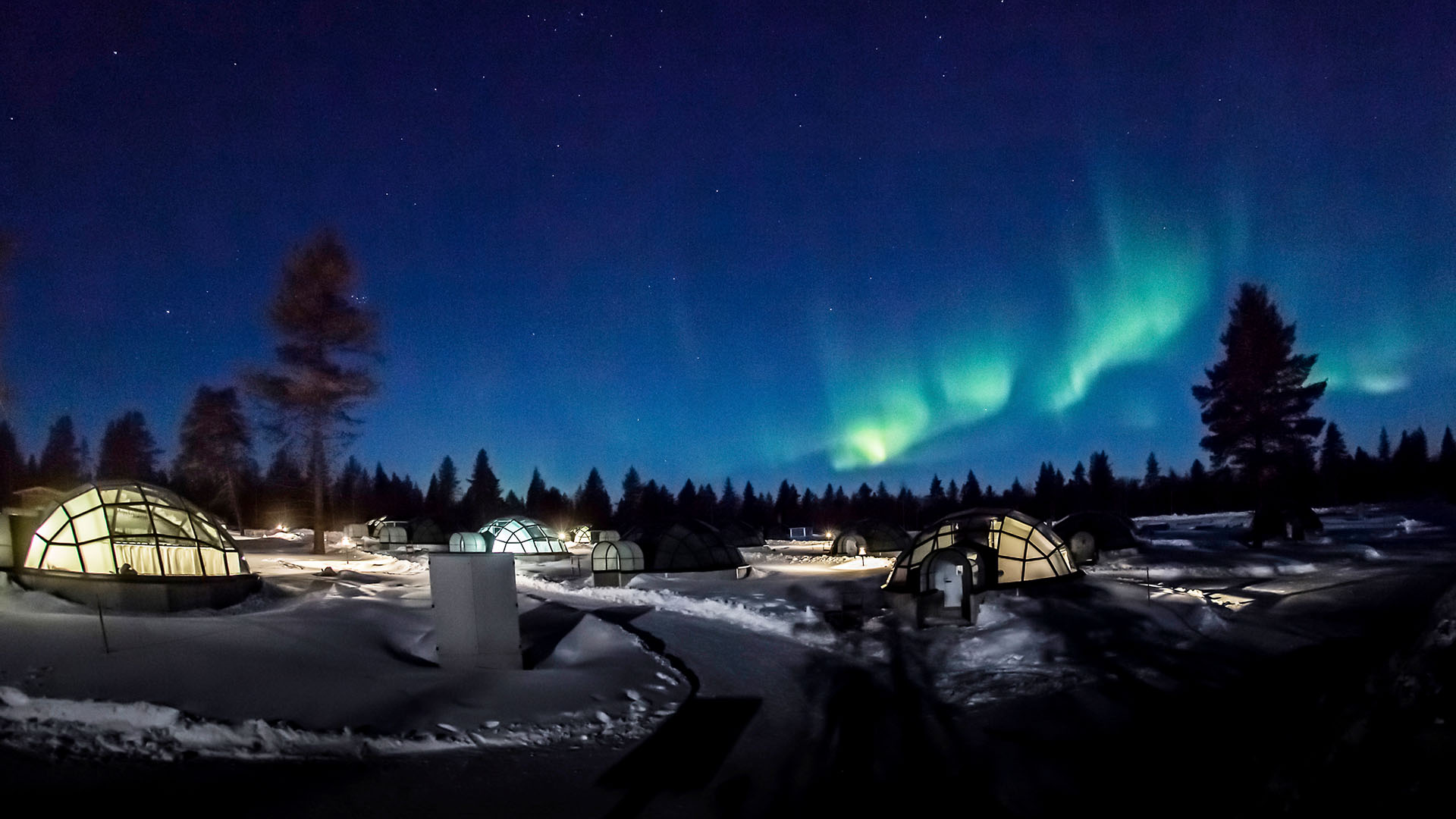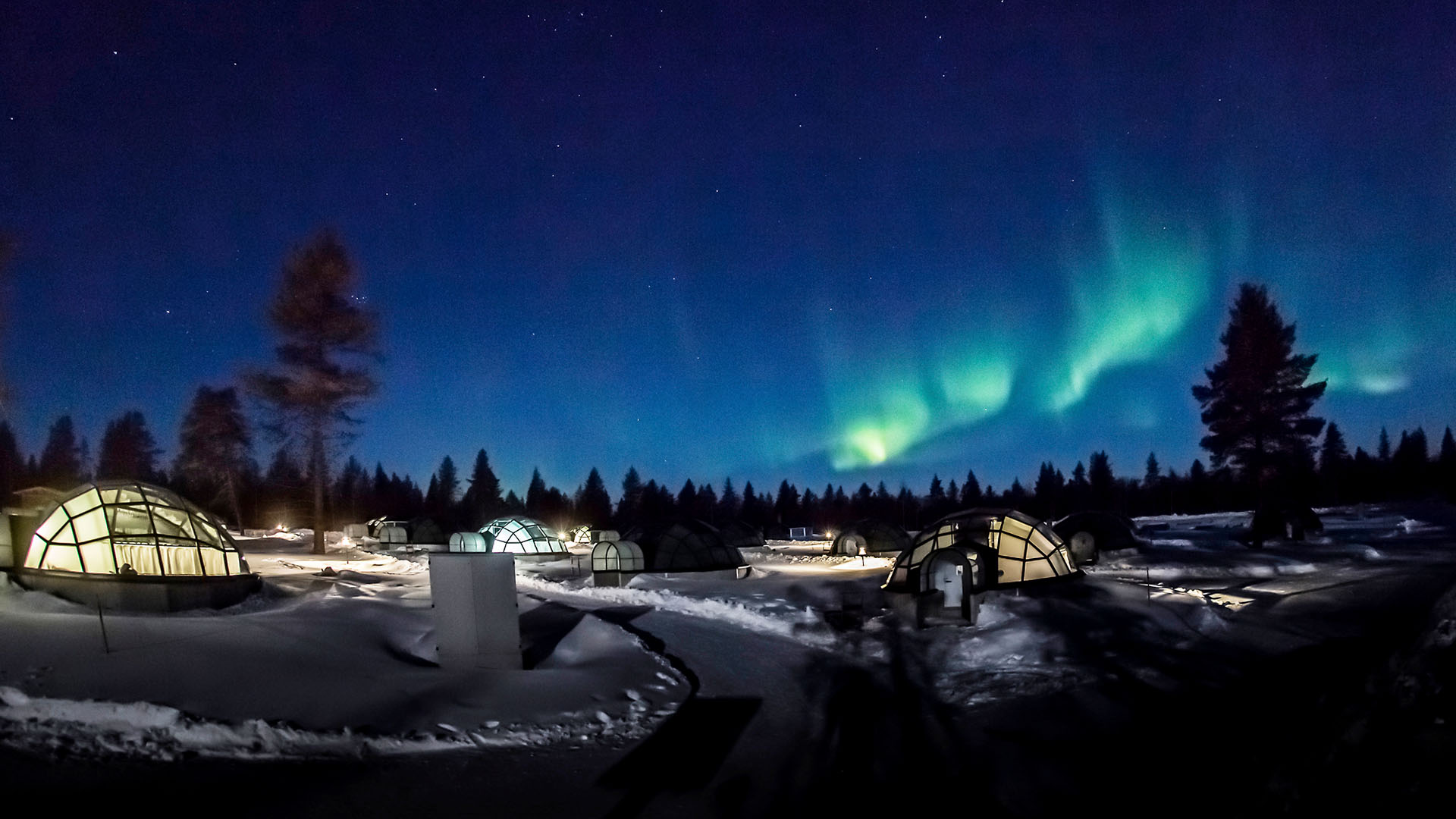 5. SnowVillage, Finnish Lapland
Finally, you could visit the Snow Village, Finland's other beautiful and atmospheric resort. It is located near Kittilä in the western parts of the region. Kilos of snow and natural ice are used every year to build the whole complex.
It contains similar facilities as other ice hotels, with ice sculptures, an ice restaurant, bar, chapel and decorated snow suites.
6. SnowHotel, Norway
Our only contender that is not in Lapland, the SnowHotel is Northern Norway's response to its popular neighbours' resorts.
Unlike many of the other ice hotels, this one isn't reconstructed every year. It used to be left to melt every spring, but nowadays it stands tall throughout the year. This means it is one of the only ice hotels you could visit in the summer!
The complex includes heated cabins, restaurants, and the SnowHotel itself. In this snowy countryside setting, you'll be able to try dog or reindeer sledding for the full winter experience. You could also learn more about Sami culture, the local indigenous people of Northern Scandinavia.
The SnowHotel is located near Kirkenes by a beautiful fjord. This Norwegian location would allow you to take on many adventures nearby too, from king crab fishing, to snowmobiling and hunting for the northern lights.
---
---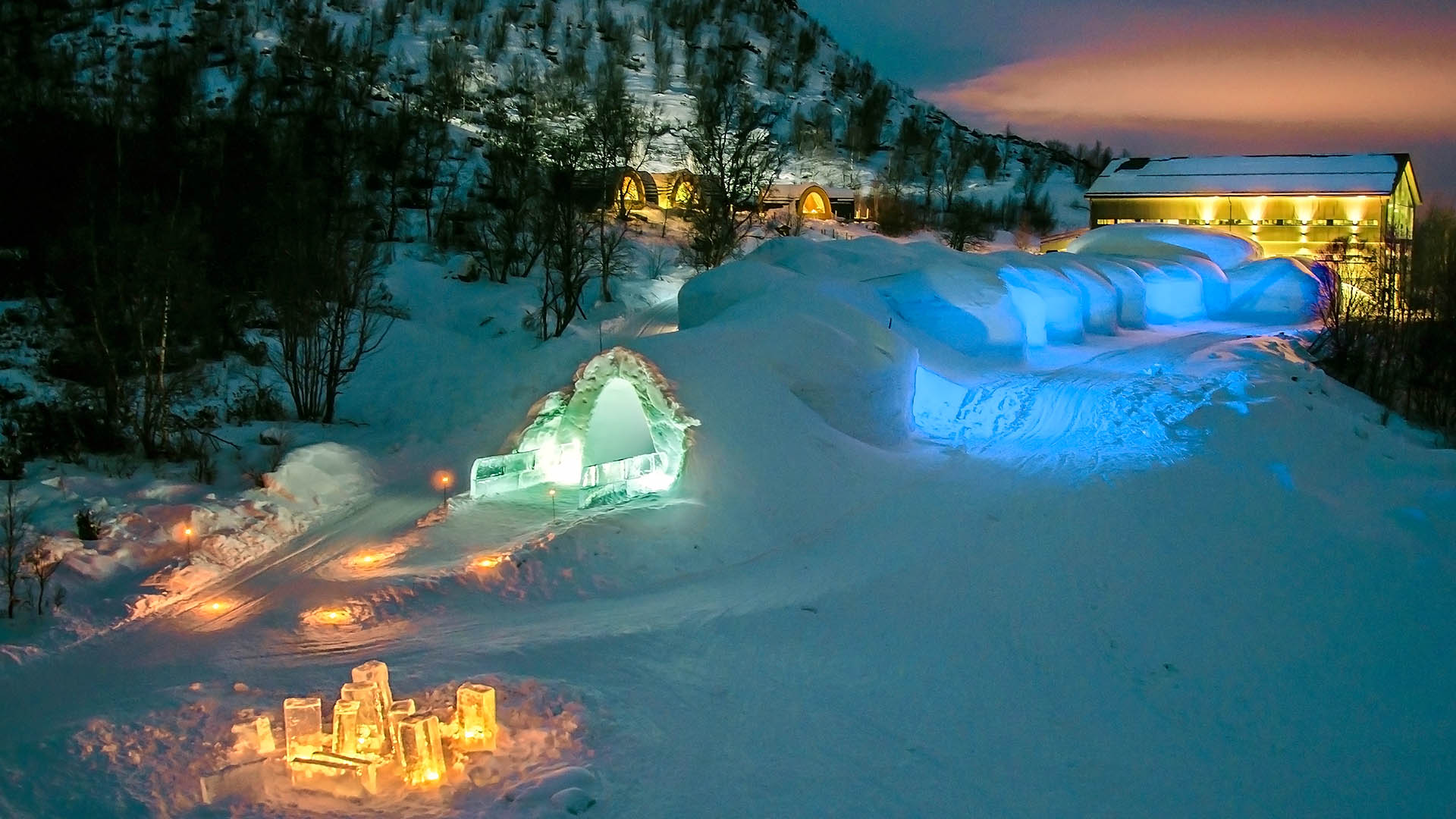 Where can I stay in Iceland?
If you are travelling to Iceland, you may be instead wondering where you can spend the night?
While you won't be able to experience the cold of an ice-carved room, there are many other ways to make your time in Iceland memorable. And maybe you prefer to stay in a warm hotel anyway!
There are some fancy and luxury hotels you could choose from in Iceland to make your travels special. Top ones include the Retreat at the Blue Lagoon to the remote Magma Hotel in South Iceland.
For more information, you can read our list of the best Iceland luxury and boutique hotels. Maybe you'll find something that sparks your interest!
---
---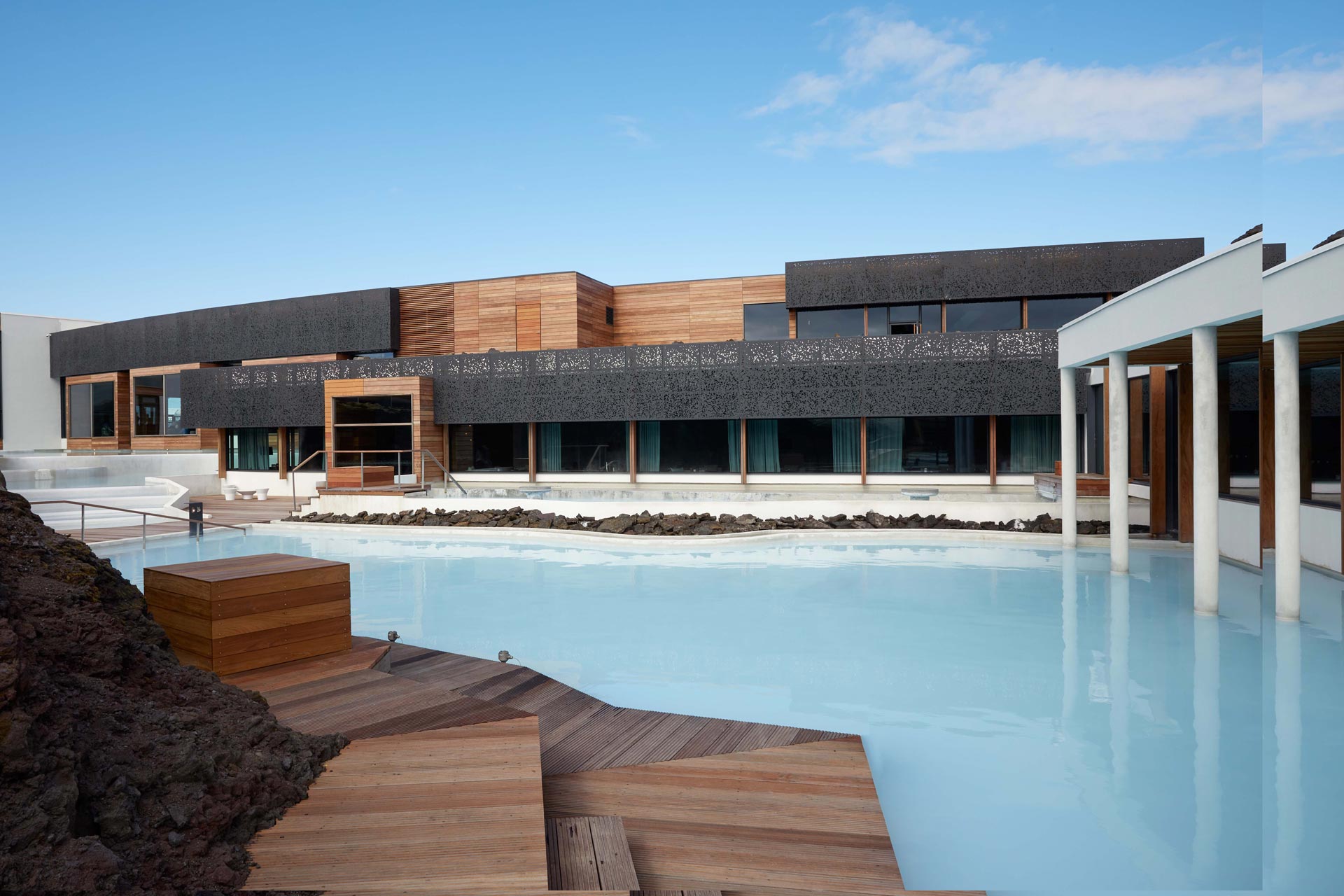 How to experience ice-based adventures in Iceland
Despite not being able to stay at an ice hotel in Iceland, there are many ways you can enjoy "icy" adventures here. It is not called the Land of Fire and Ice for nothing!
Here are some ways to enjoy ice, icebergs and glaciers while on your winter tour of Iceland:
1. Glacier walking
Glacier walking is one of the most popular outdoor activities in Iceland. See the vast surfaces of the ancient glaciers, their crevasses, sink holes and ice ridges, with an experienced guide. These tours are available all year long, so you can experience it in summer or winter.
2. Ice caving
Between mid-November and early March, try ice caving for an incredible adventure. In South Iceland, you could discover the Katla ice cave inside the Kötlujökull glacier. You can also discover one of the outlets of Vatnajökull, which is the largest glacier in Iceland.
For another fun excursion, you could walk inside a man-made tunnel with the Into The Glacier experience. It will take you deep inside Langjökull, Iceland's second largest glacier.
---
---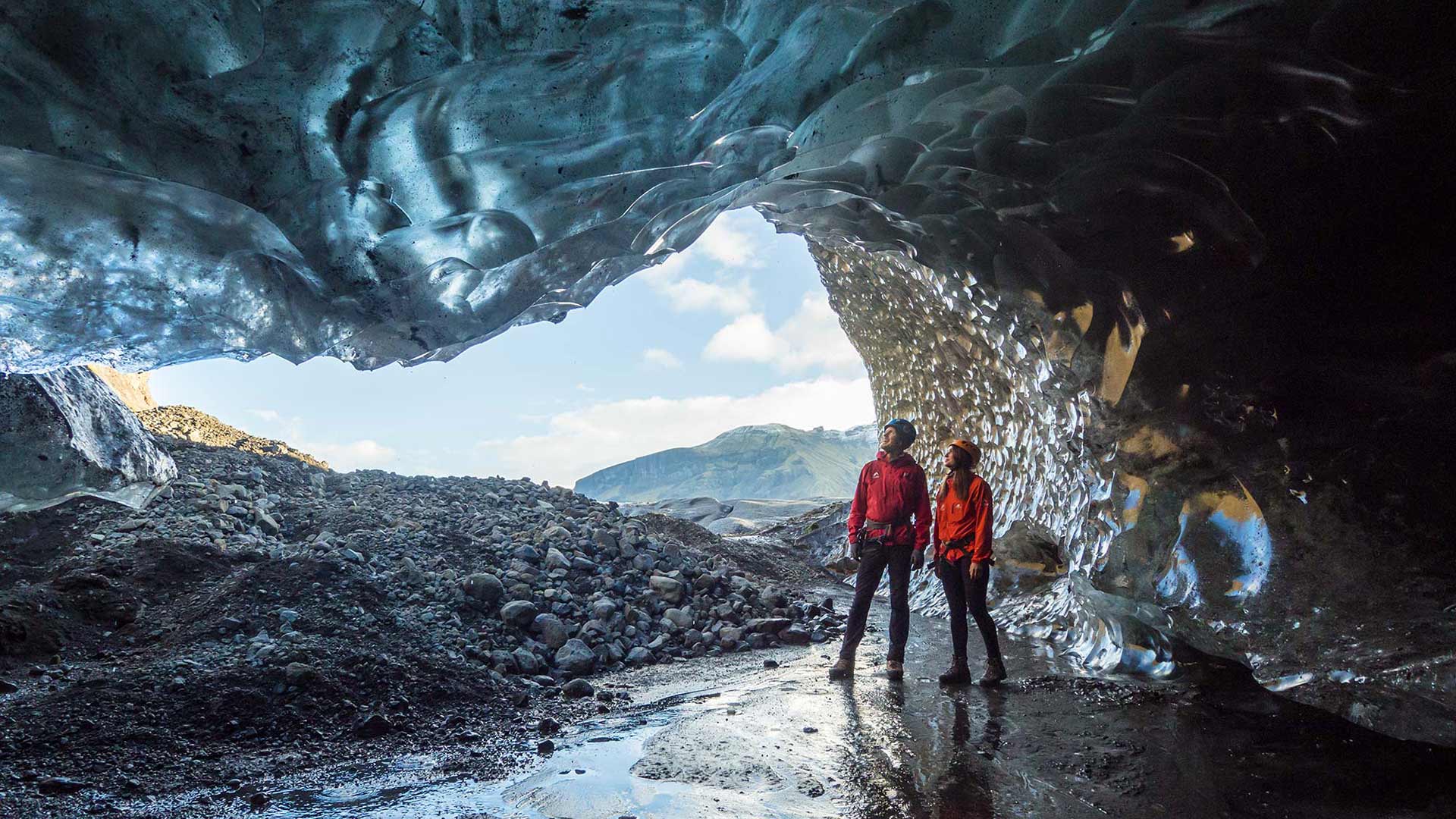 3. Admiring icebergs on the South Coast
There is a corner of the island that is famous for its sparkling icebergs. In the south-east of Iceland, you'll find the Jökulsárlón glacier lagoon and the Diamond Beach.
At the lagoon, you could admire the icebergs that are detaching from the glacier and slowly bobbing to sea. In summer, you could even join a boat tour onto the lagoon to go see them from up close.
Across Route 1, you'll find the famous Diamond Beach, named aptly for its chunks of ice glistening on the blank sand.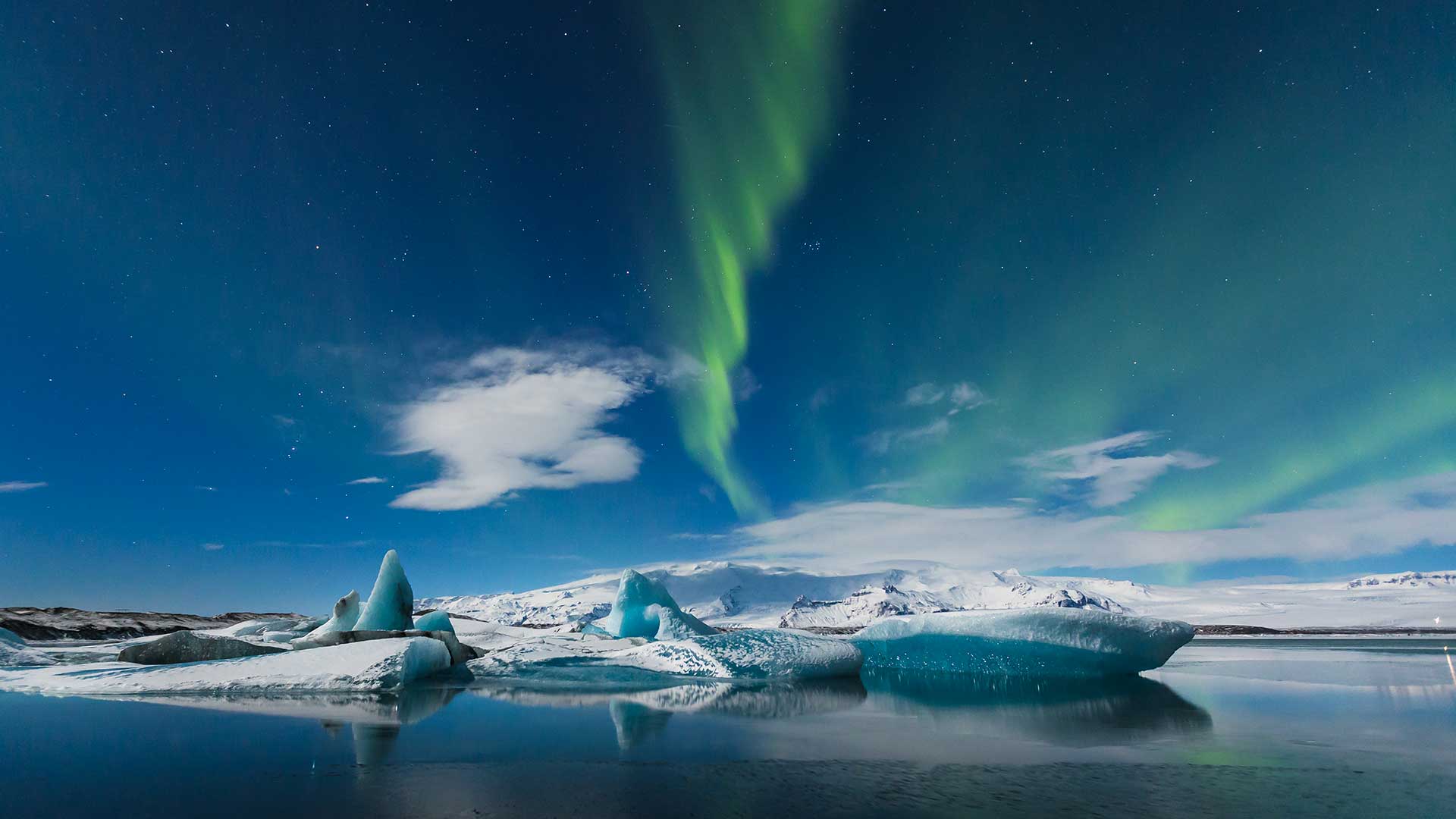 4. Visiting the Perlan exhibition
And if you are in doubt about taking on any of these formidable adventures, you could always enjoy the Perlan instead. It is an exhibition located in Reykjavík, which allows you to experience the power of nature and all its elements.
The Perlan is also home to the city's first ice cave, offering you the chance to walk inside the replica of a glacier.
---
---
While there are no ice hotels in Iceland, you can still enjoy a fun, adventurous stay in the Land of Fire and Ice. Imagine luxurious accommodation and fun excursions inside the stunning landscape.
And if you're keen to visit an ice hotel or even spend the night in one, then opt for a winter tour in Scandinavia.
To plan a trip to Iceland or to Scandinavia, don't hesitate to get in touch. We have travel agents located in both regions and they can use their insider knowledge to help you. Our goal is always to make sure you have the best possible stay in the Nordic region!