Wherever you travel, it's important to know that you're not at risk. Iceland has for many years been a safe country to visit, thanks to its excellent healthcare standards, low crime rate, and other key factors.
Now there is a whole new context of what "safe travel" looks like for us all, with the coronavirus changing the world of travel for the foreseeable future.
You may have heard that by June 2020, the government brought the outbreak under control in Iceland. It opened the borders to visitors in line with a carefully thought out process.
So is it safe to travel to Iceland in 2021? Why is Iceland safe generally? Read on for information about visiting Iceland safely.
---
---
The coronavirus situation in Iceland
As of 18 January 2021, Iceland has had a total of 5,970 confirmed infections since 28 February 2020.
Iceland handled the coronavirus outbreak extremely well from the start of last year. The government was swift to react in February 2020, implementing a rigorous strategy of tracing, testing and isolating to mitigate the spread of the virus.
Data suggests that Iceland is one of the world's leading countries when it comes to testing, carrying out over 395 tests per 1,000 people. This is one of the main reasons why it managed to contain the outbreak. Cases dipped through the summer period and life in Iceland continued almost as normal.
However, from 17 September the infection rate increased and so further restrictions were in place in Iceland for a time. This flattened the curve and now the restrictions have been relaxed. These are reviewed every 2 weeks, with the following rules in effect until 28 February 2021.
Stay up to date with case numbers in Iceland on the Worldometers website.
Restrictions in Iceland due to Covid-19
The following regulations are now in effect:
Anyone entering Iceland must take 2 PCR tests and quarantine for 5 days after arriving. The alternative option is to provide a valid international vaccination certificate.
Iceland has a ban on private and public gatherings of more than 20 people. This limit does not apply to people in the same household.
Social distancing of 2 metres must be followed between parties who are not closely linked.
Where distancing of 2 metres cannot be followed, you must wear a facemask.
Spas, swimming pools, gyms, salons and hairdressers may open.
Sports and cultural events are allowed.
Nightclubs, bars and gaming rooms are now closed, but restaurants can remain open until 10 PM daily.
You are also encouraged to download the Rakning C-19 tracking app as part of these new safety measures. This helps to trace everyone's movements should cases of suspected infection rise.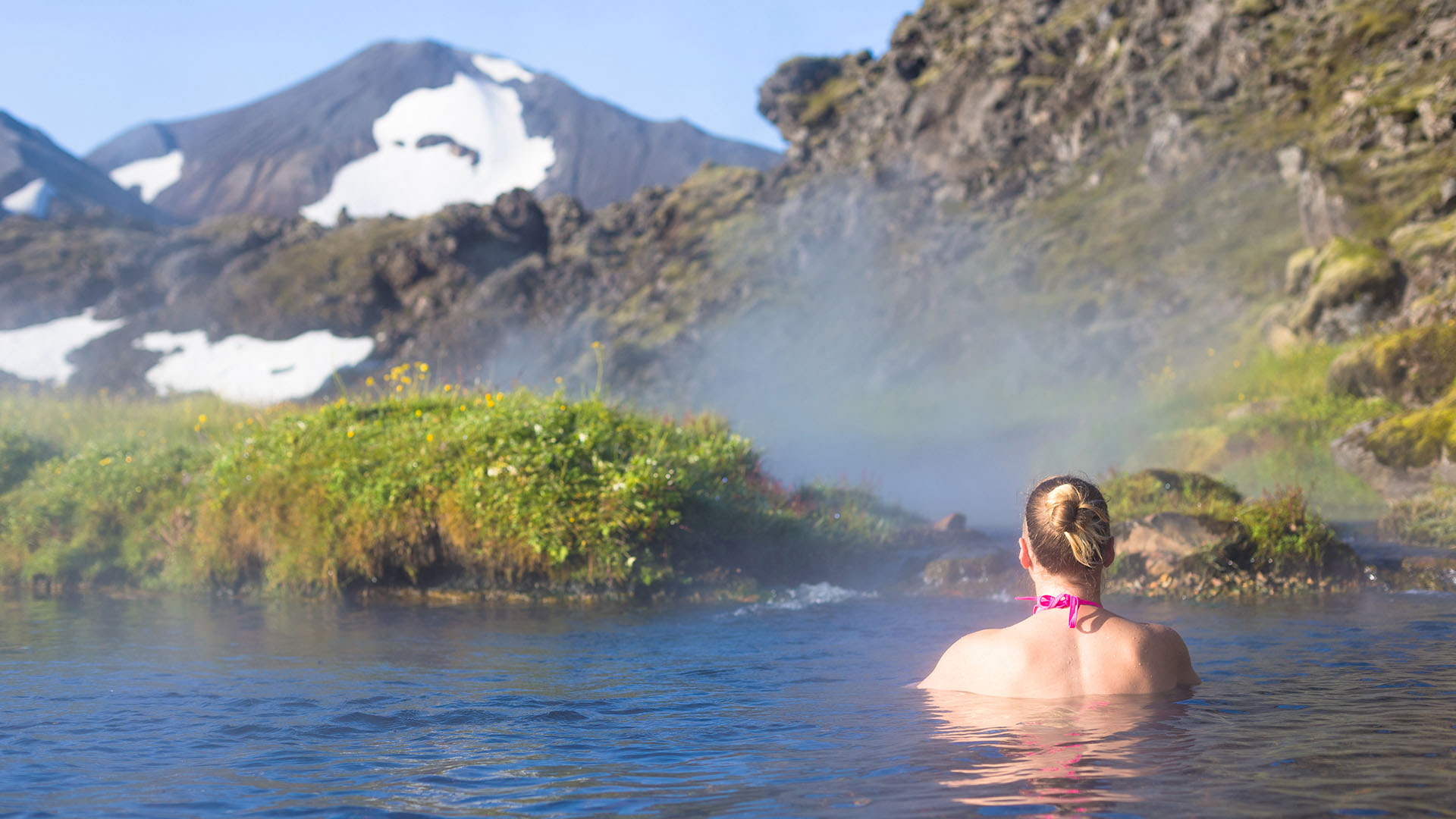 Is it safe to travel to Iceland now?
Usually Iceland would be a very safe country for you to visit. However right now it is not advised to travel to Iceland, given the quarantine restrictions.
The government has implemented these precautions to protect both visitors and people living in Iceland, as everyone's health and safety is the government's top priority. They will continue to monitor the situation and hope to welcome visitors back again soon.
Looking forward to future travel
Now is the time to be optimistic about the future. The situation will improve one day and you can get excited about travelling again. If you'd like to have something to look forward to, you could take advantage of our Book With Confidence plan.
As part of these new terms, you can secure your trip with an affordable deposit of just 10%. We will also cover the cost of a PCR test at Iceland's border for you. And cancellation insurance is available too, giving you eligibility to receive a 100% refund if you need to cancel due to Covid.
As an added bonus, you can enjoy savings of up to 15% and free cancellation insurance with these Special Offers for summer 2021. We have excellent discounts for a range of tours across various Northern Europe destinations.
Perhaps you'd love to see the fjords in Norway or the Highlands of Scotland. Maybe you want to stay up with the midnight sun in Iceland or Scandinavia. Or you might want to finally tick that road trip in Ireland or Sweden off your bucket list.
Wherever you dream of travelling to in Northern Europe, you can plan it all with peace of mind.
---
---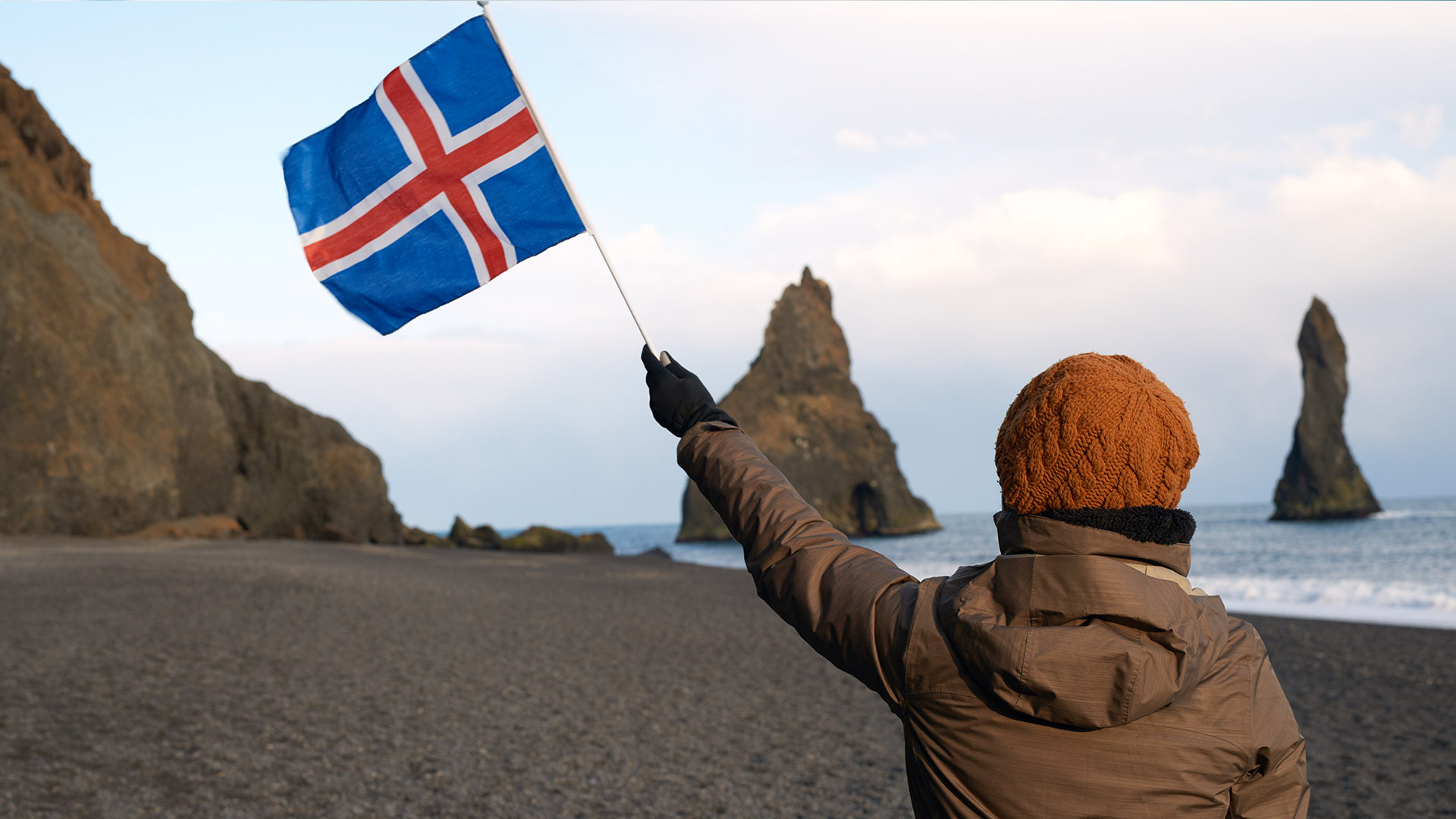 Iceland is voted the world's safest country (again)
Did you know that Iceland ranks highly in the global peace, safety and happiness indexes, year after year?
The Institute for Economics and Peace carries out the Global Peace Index study each year to decipher which nations are the safest. Iceland has been the most peaceful country in the world for 12 years now.
Iceland is also the 4th happiest country according to the World Happiness Report, which evaluates 6 cornerstones of wellbeing. These are income, freedom, trust, healthy life expectancy, social support and generosity. This is good news for you as a visitor!
Iceland continues to rank highly in these indexes due to its strong healthcare system and one of the lowest crime rates in the world. What's more, this Nordic nation is one of the best destinations for LGBTQ+, female and solo travellers thanks to its liberal outlook and welcoming atmosphere.
---
---
Why Iceland is the perfect refuge
Iceland's patchwork of wild, untamed landscapes is unlike anywhere else you've been. The country's raw elemental beauty is composed of volcanoes, glaciers, geysers and waterfalls. You'll soon realise why it is known as the Land of Fire & Ice!
This pristine place begs to be explored more than ever. Here are just a few of the reasons why Iceland will be the perfect refuge for 2021.
Nature takes centre stage
Roam Iceland and you'll be greeted by clean, unpolluted scenery. The wide, open landscapes reinvigorate your soul, with dramatic sights to behold, such as thundering waterfalls and explosive geysers. Breathe in the fresh air as you immerse yourself in these remote, awe-inspiring surroundings.
Active pursuits are abundant
You can have as much adventure as you please here. Iceland is a haven for outdoor enthusiasts, with a huge range of activities to choose from.
You could trek through a national park, hike on a glacier, or snorkel between two tectonic plates. You may also like the idea of snowmobiling, kayaking, climbing or ice caving.
After many months of restrictions, you might be drawn to Iceland for the incredible outdoor pursuits that await you here. The sheer scope for adventure is more appealing than ever.
---
---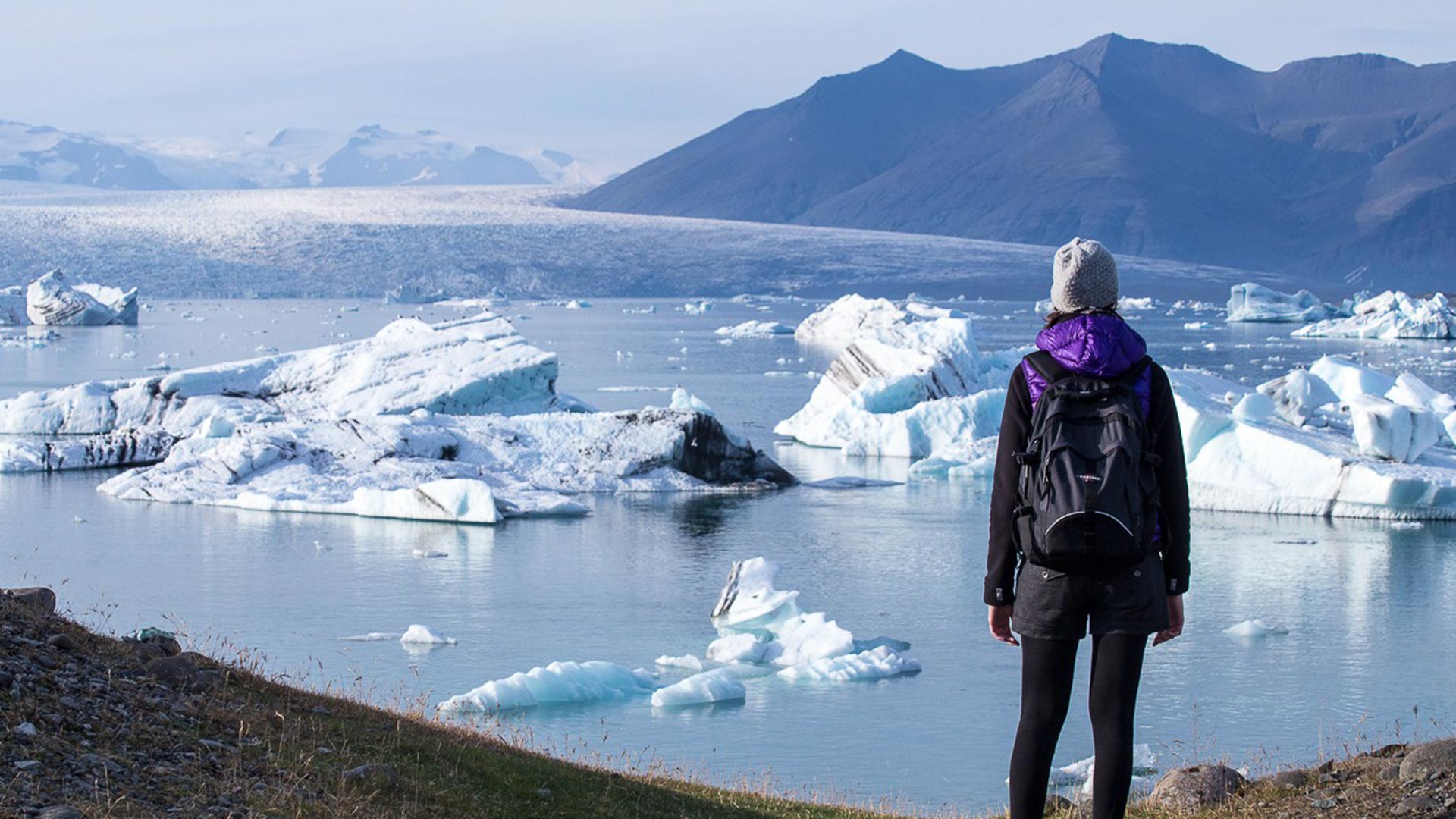 Restorative moments await you
It isn't all about the action, though. You'll find in Iceland that nature is wonderfully soothing, so if you're looking for a slower-paced experience, you'll get that here too.
You might come here to relax and reconnect with yourself, whether that's by bathing in hot springs, or taking a mindful stroll along a black sand beach. Another example is watching the northern lights flicker and dance – an extremely humbling experience.
There's no "off-season"
You can escape to Iceland at any time of year, as there really is no "bad time" to go. Each season has its own charm, so you'll always be treated to special experiences and make unforgettable memories.
Visit in summer and you could make the most of long daylight hours and better weather. Perhaps drive around the Ring Road and reach the hidden corners of Iceland.
Come to Iceland in winter and you can see the spectacular scenery sprinkled in snow and frost. You could hunt for the northern lights, enjoy activities in the snow, and admire the Golden Circle in its wintry splendour.
---
---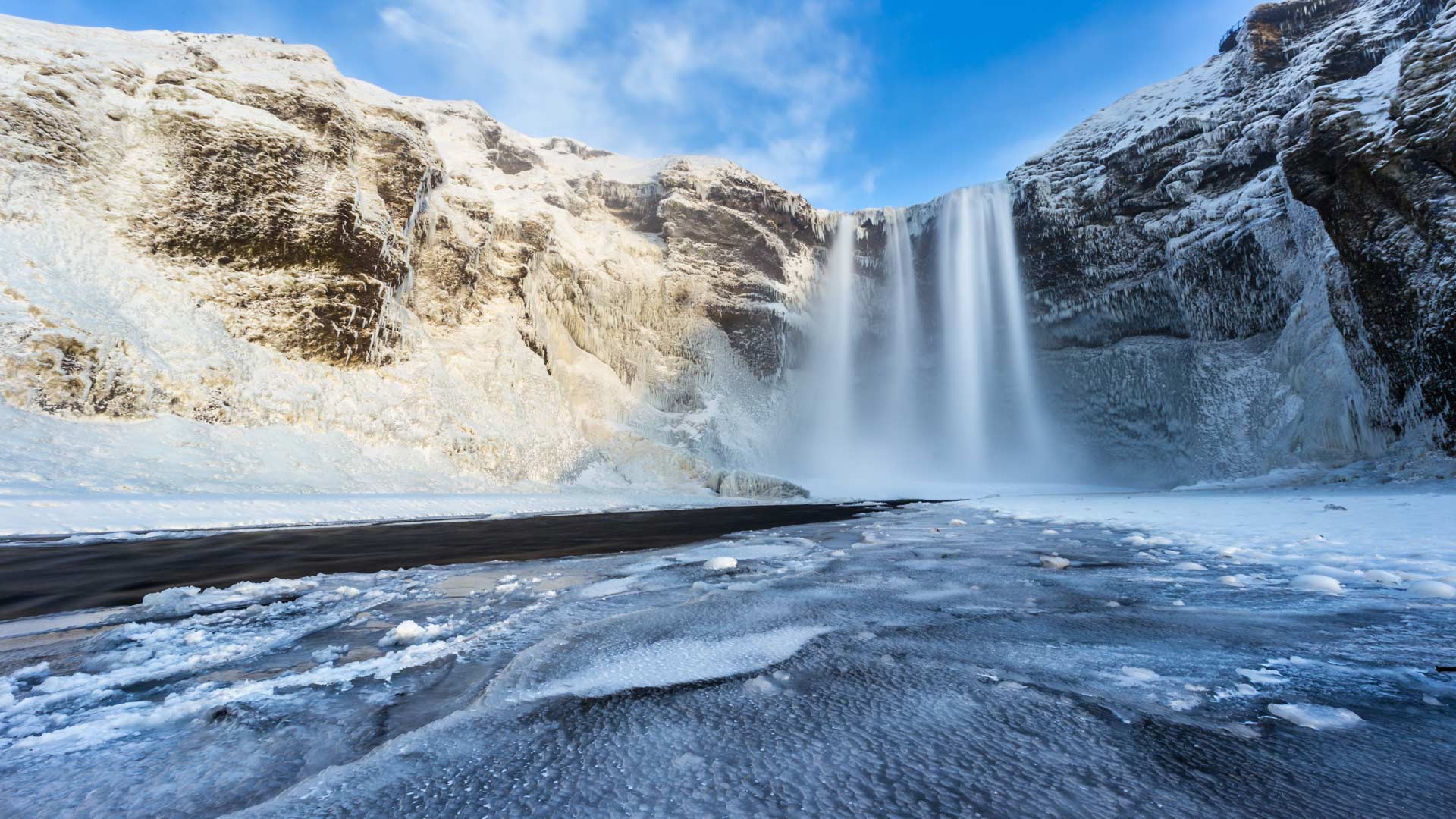 Travel tips for visiting Iceland
Here are some key tips for travelling to Iceland.
Check your eligibility to travel
Check with your local travel advisory to see if you are eligible to visit Iceland. Only citizens from certain countries may enter Iceland at the moment, but the EU is reviewing this list every 2 weeks (14 days) from 1 July 2020. Stay updated on this via the Icelandic government's website.
Search for flights
The global flight network is much more limited these days so it is important to check for suitable flights before you book your tour. You can see which airlines are flying into Iceland and stay up to date by checking our Iceland travel safety advice.
To prepare for your flight, be sure to bring a mask and hand sanitiser, and follow any other guidance from your airline provider.
Get travel insurance
It is very important that you have travel insurance before beginning your tour of Iceland. Make sure your policy is comprehensive and covers coronavirus-related claims. If you are from an EEA country, bring your European Health Insurance Card (EHIC) with you.
Travel responsibly
During your time in Iceland, you must follow guidelines issued from the World Health Organization (WHO) regarding hygiene practices. You are also encouraged to download the Rakning C-19 app, which is available for iOs and Android devices.
If you're on a road trip around Iceland, we recommend you download the 112 Iceland app. This will track your location in case of a breakdown, for example. It's also a good idea to read these tips on driving in Iceland to prepare for your visit.
---
During your trip, our local travel experts will be just a call away from you 24/7
---
If you're ready to plan a trip and want to visit one of the safest countries in the world, Iceland awaits you. Our Book With Confidence travel plan provides you with the most flexible booking terms around, designed to give you peace of mind.
Cancellation insurance is available and we'll pay for your PCR test at the border. During your tour, you can relax knowing that you have our support around the clock thanks to our 24/7 helpline. Plus, we constantly monitor the situation in Iceland so you don't have to.
Get in touch with us and we'll help you plan your trip to Iceland with peace of mind, so you can look forward to travelling again.