Wherever you travel, it's important to know that you're not at risk. Iceland has for many years been a safe country to visit, thanks to its excellent healthcare standards, low crime rate, and other key factors.
Now there is a whole new context of what "safe travel" looks like for us all, as COVID-19 changed the world of travel.
So is it safe to travel to Iceland? Why is Iceland safe generally? Read on for information about visiting Iceland safely.
---
---
The COVID-19 situation in Iceland
The government was swift to react in February 2020, implementing a rigorous strategy of tracing, testing and isolating to mitigate the spread of the virus. Iceland continues to have the lowest number of casualties in Europe.
Stay up to date with case numbers in Iceland on the Worldometers website.
COVID-19 entry requirements and in-country measures
All COVID-19 measures in Iceland have now been lifted.
This includes border requirements, meaning everyone can now visit Iceland without needing to show any test results or vaccination certificates. Visa requirements have not changed, so please check if you need a visa before travelling.
Domestic measures have also been lifted. You are now no longer required to wear a mask or socially distance. There are also no more limits on gathering.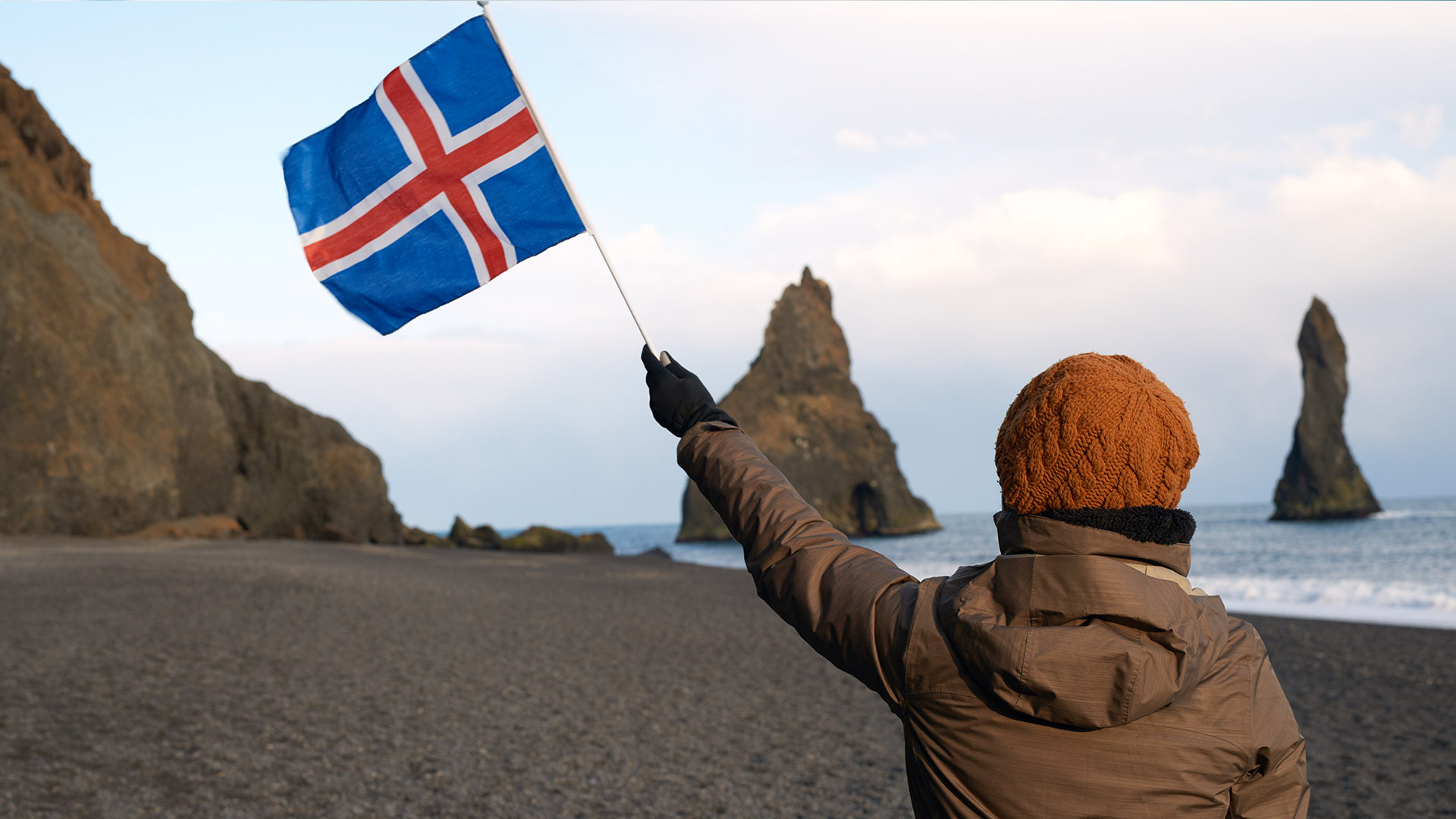 Iceland is voted the world's safest country (again)
Did you know that Iceland ranks highly in the global peace, safety and happiness indexes, year after year?
The Institute for Economics and Peace carries out the Global Peace Index study each year to decipher which nations are the safest. Iceland has been the most peaceful country in the world for 12 years now.
Iceland is also the 2nd happiest country according to the World Happiness Report, which evaluates 6 cornerstones of wellbeing. These are income, freedom, trust, healthy life expectancy, social support and generosity. This is good news for you as a visitor!
Iceland continues to rank highly in these indexes due to its strong healthcare system and one of the lowest crime rates in the world. What's more, this Nordic nation is one of the best destinations for LGBTQ+, female and solo travellers thanks to its liberal outlook and welcoming atmosphere.
---
---
Why Iceland is the perfect refuge
Iceland's patchwork of wild, untamed landscapes is unlike anywhere else you've been. The country's raw elemental beauty is composed of volcanoes, glaciers, geysers and waterfalls. You'll soon realise why it is known as the Land of Fire & Ice!
This pristine place begs to be explored more than ever. Here are just a few of the reasons why Iceland is the perfect refuge.
Nature takes centre stage
Roam Iceland and you'll be greeted by clean, unpolluted scenery. The wide, open landscapes reinvigorate your soul, with dramatic sights to behold, such as thundering waterfalls and explosive geysers. Breathe in the fresh air as you immerse yourself in these remote, awe-inspiring surroundings.
Right now you can actually see nature at work thanks to the recent volcano eruption in Iceland! Imagine watching orange lava flowing down the Geldingadalur valley, before your very eyes.
Active pursuits are abundant
You can have as much adventure as you please here. Iceland is a haven for outdoor enthusiasts, with a huge range of activities in Iceland to choose from.
You could trek through a national park, hike on a glacier, or snorkel between two tectonic plates. You may also like the idea of snowmobiling, kayaking, climbing or ice caving.
After many months of restrictions, you might be drawn to Iceland for the incredible outdoor pursuits that await you here. The sheer scope for adventure is more appealing than ever.
---
---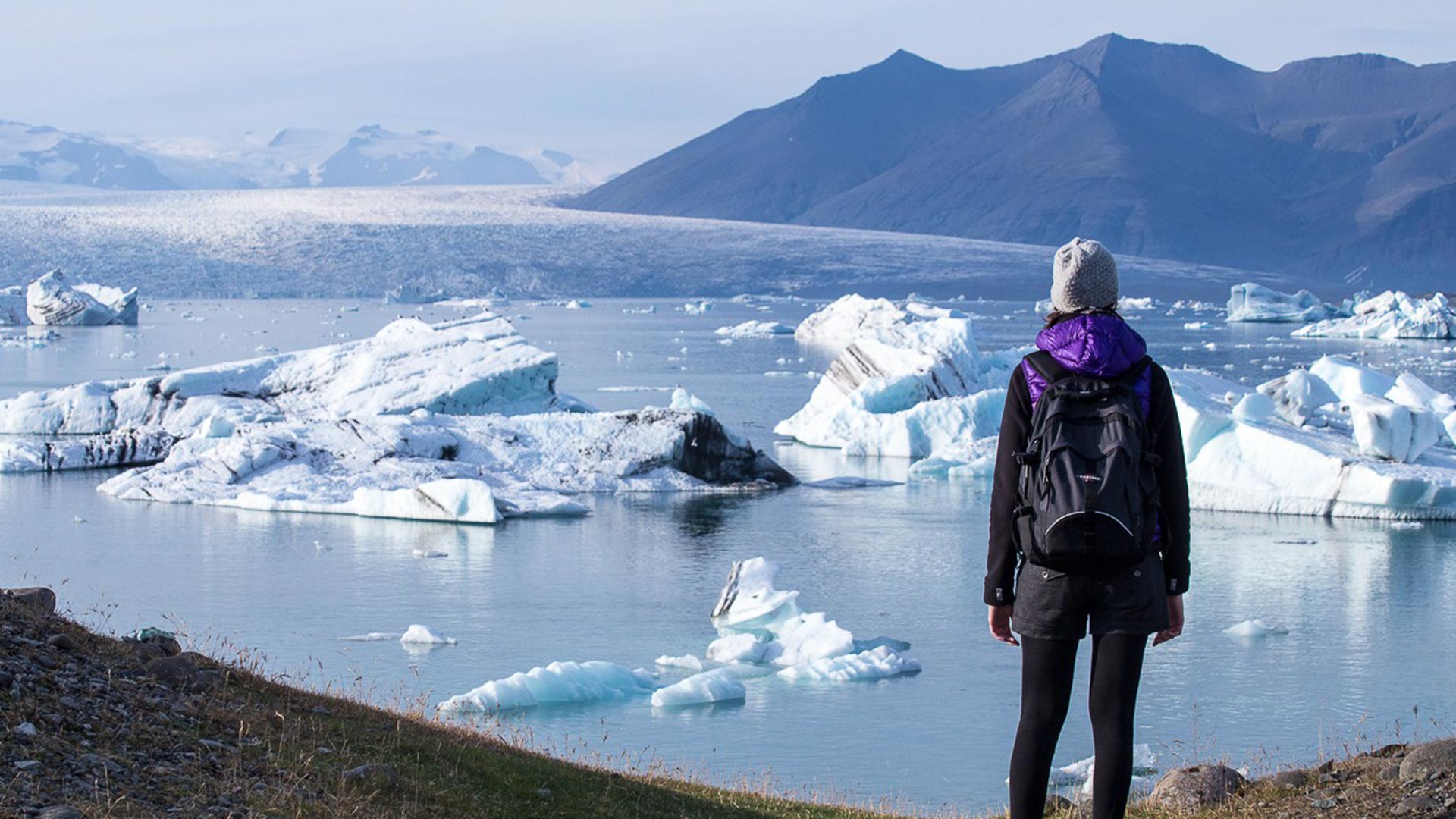 Restorative moments await you
It isn't all about the action, though. You'll find in Iceland that nature is wonderfully soothing, so if you're looking for a slower-paced experience, you'll get that here too.
You might come here to relax and reconnect with yourself, whether that's by bathing in hot springs, or taking a mindful stroll along a black sand beach. Another example is watching the northern lights flicker and dance – an extremely humbling experience.
There's no "off-season"
You can escape to Iceland at any time of year, as there really is no "bad time" to go. Each season has its own charm, so you'll always be treated to special experiences and make unforgettable memories.
Visit in summer and you could make the most of long daylight hours and better weather. Perhaps drive around the Ring Road and reach the hidden corners of Iceland.
Come to Iceland in winter and you can see the spectacular scenery sprinkled in snow and frost. You could hunt for the northern lights, enjoy activities in the snow, and admire the Golden Circle in its wintry splendour.
---
---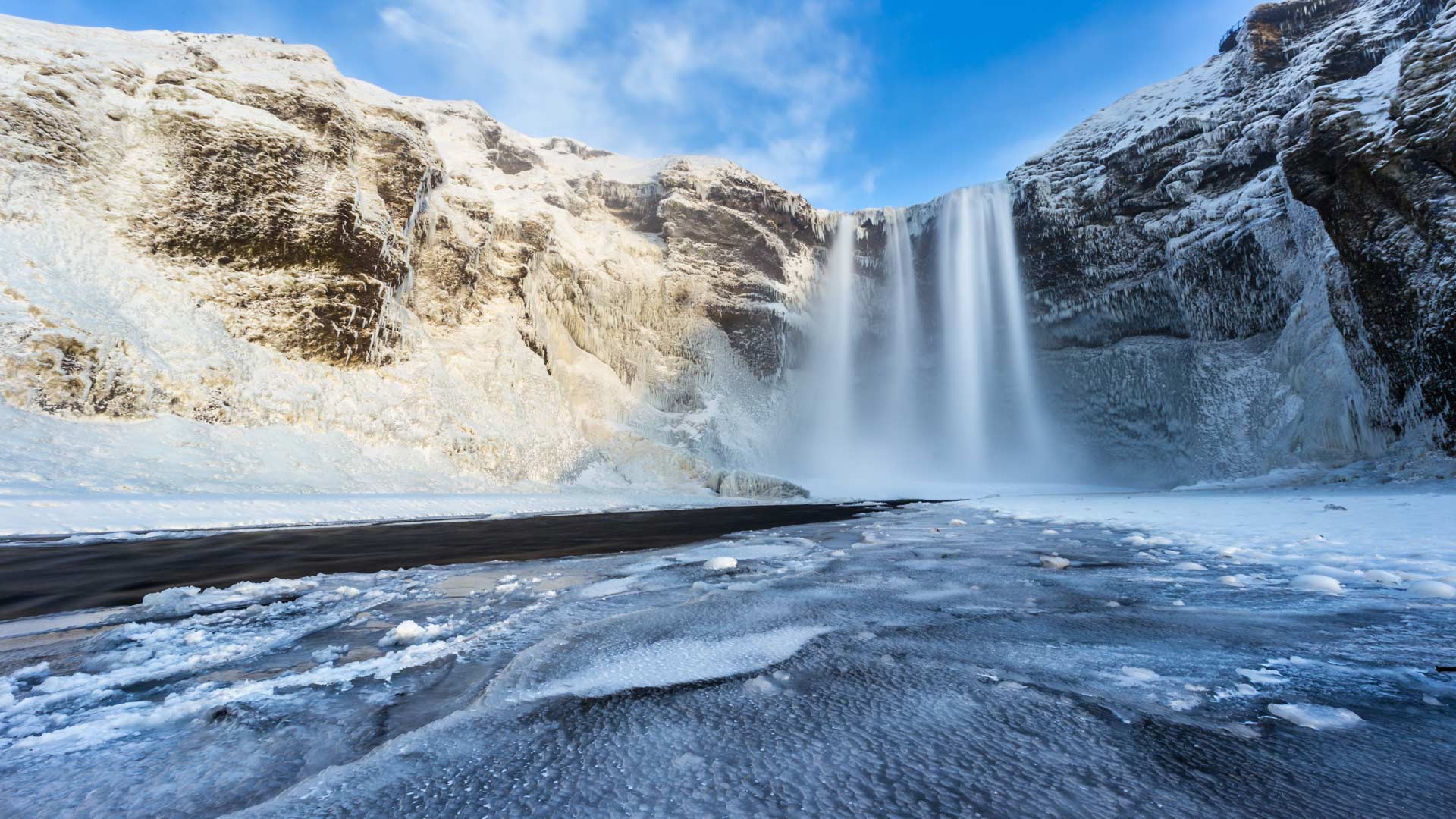 Travel tips for visiting Iceland
Here are some key tips for travelling to Iceland.
Check your eligibility to travel
Check with your local travel advisory to see if you are eligible to visit Iceland. Stay updated on this via the Icelandic government's website.
Search for flights
The global flight network is much more limited these days so it is important to check for suitable flights before you book your tour.
To prepare for your flight, be sure to bring a mask and hand sanitiser, and follow any other guidance from your airline provider.
Get travel insurance
It is very important that you have travel insurance before beginning your tour of Iceland. Make sure your policy is comprehensive and covers coronavirus-related claims. If you are from an EEA country, bring your European Health Insurance Card (EHIC) with you.
Travel responsibly
During your time in Iceland, you should follow guidelines issued from the World Health Organization (WHO) regarding hygiene practices.
If you're on a road trip around Iceland, we recommend you download the 112 Iceland app. This will track your location in case of a breakdown, for example. It's also a good idea to read these tips on driving in Iceland to prepare for your visit.
---
---
If you're ready to plan a trip and want to visit one of the safest countries in the world, Iceland awaits you. Our Book With Confidence travel plan provides you with the most flexible booking terms around, designed to give you peace of mind.
Cancellation insurance is available so your money is protected. During your tour, you can relax knowing that you have our support around the clock thanks to our 24/7 helpline.
Get in touch with us and we'll help you plan your trip to Iceland with peace of mind, so you can look forward to travelling again.