Iceland may be small, but it's got personality in spades – and it's the perfect destination if you love being in nature.
Whether you're hiking across glaciers, spotting puffins, or hunting for the northern lights, Icelandic travel is all about enjoying a scenic adventure in the wilderness. The great outdoors aside, there are also plenty of things to do in Iceland if you're a foodie, history buff, or culture vulture.
To inspire your next Icelandic odyssey, the Nordic Visitor team has compiled a list of this beautiful country's best attractions. These are our favourite things to do in Iceland.
---
Contents: The Best Things to Do in Iceland
1. Marvel at waterfalls
Discover more than 20 stunning waterfalls in Iceland, topped up year-round by rain and glacial meltwater. Many are situated on major routes such as the Ring Road and the Golden Circle, making them ideal attractions to stop off at on a self-drive tour.
For some of the most famous cascades, head south from Reykjavík. Here you can visit Seljalandsfoss, Skógafoss and Gullfoss waterfalls.
Safe walking trails allow you to get close enough to feel the spray on your face and, on sunny days, spot the rainbows in the mist. Whenever you visit, getting up close to one of these thundering waterfalls is an unforgettable experience.
---
---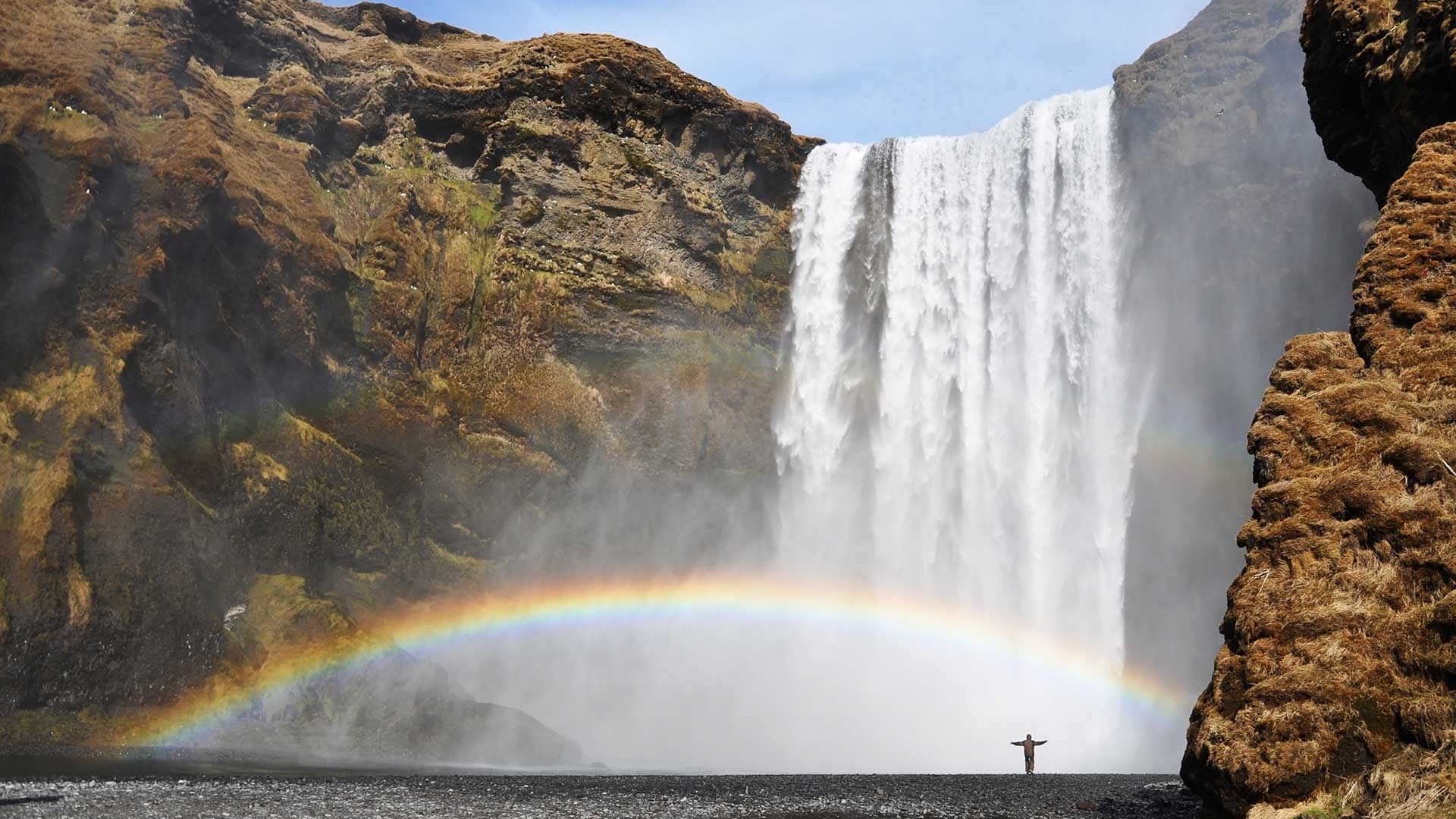 2. Hike in national parks
The three national parks of Iceland not only boast astonishing natural beauty, they're also rich with cultural significance. Come here to hike, horseback ride, fish, camp and tour the numerous historic sites – you'll find plenty to keep you busy.
Visit Þingvellir and you can stand on the site of the original Althing, the Icelandic parliament. In Vatnajökull National Park, you can visit one of the largest glaciers in Europe and hike to Iceland's highest peak.
Snæfellsjökull, meanwhile, is the only national park in Iceland that stretches all the way to the sea, and is famed for its birdlife.
---
---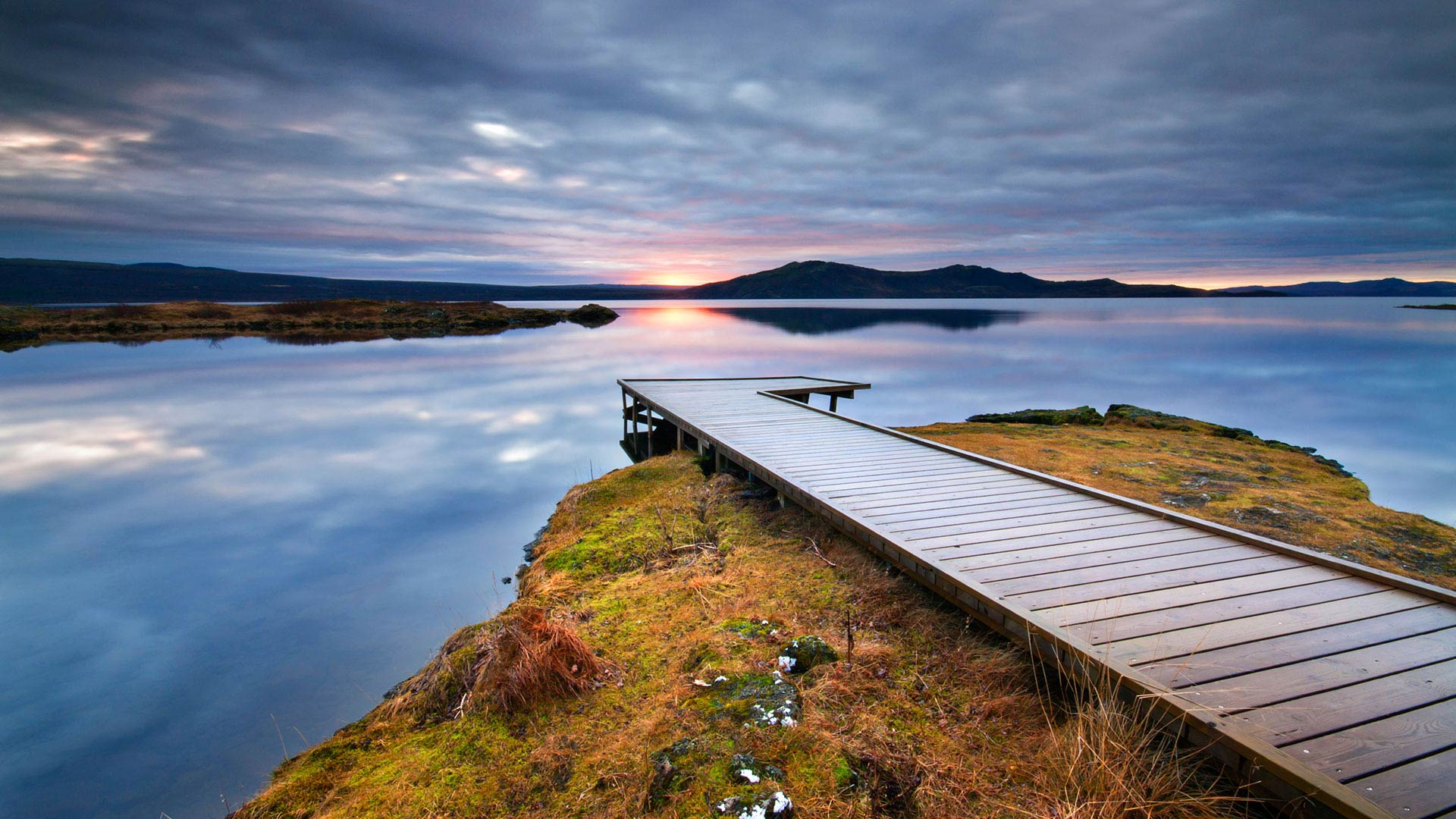 3. Dip in hot springs and pools
Due to Iceland's high levels of volcanic activity, hot pools are abundant – and bathing in them is an absolute must!
Many are part of large complexes, such as the Blue Lagoon, and come with changing rooms, showers and eateries. Others are simple "hot pots" (tubs) or geothermal rivers that offer a more rustic experience.
Iceland's springs and pools typically have the temperature of a hot bath and are notable for their distinctive sulphurous smell. As any Icelander will tell you, soaking in some mineral-rich, gently steaming water is the perfect way to wind down after a long day. Particularly in the colder months of the year!
---
---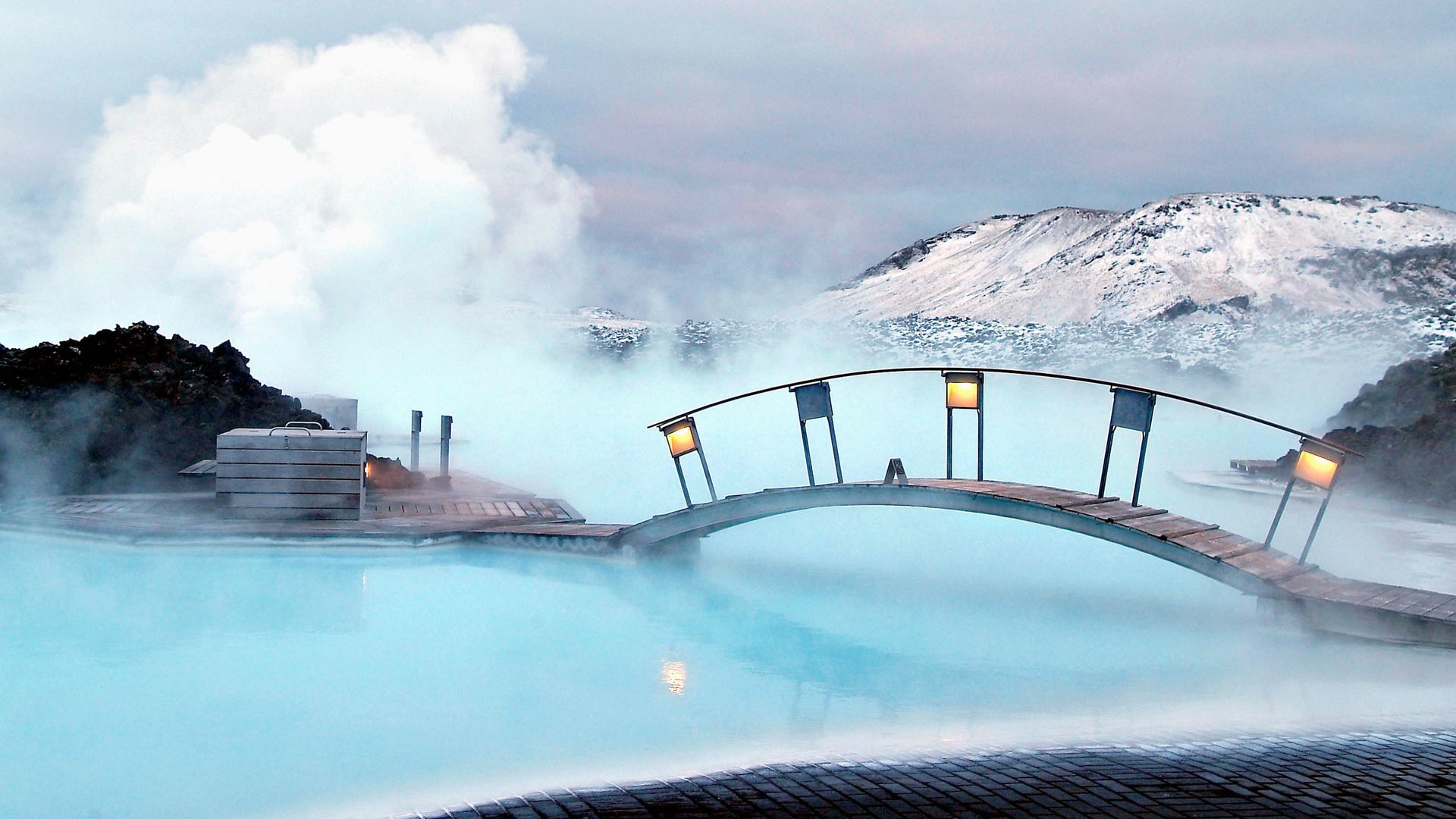 4. Look for whales and puffins
The deep waters, temperate climate and rugged coastlines of Iceland make it a haven for birds and marine animals. Venture here and you can channel your inner David Attenborough, taking to the water on a boat tour or enjoying a scenic coastal walk.
Iceland is home to 60% of the world's Atlantic puffin population as well as migrating whales during certain times of year. For the best experience, head to Reykjavík in the summer and book a whale and puffin-watching tour.
Between June and September, you have an excellent chance of spotting these sweet little seabirds, as well as minke, humpback and orca whales.
---
---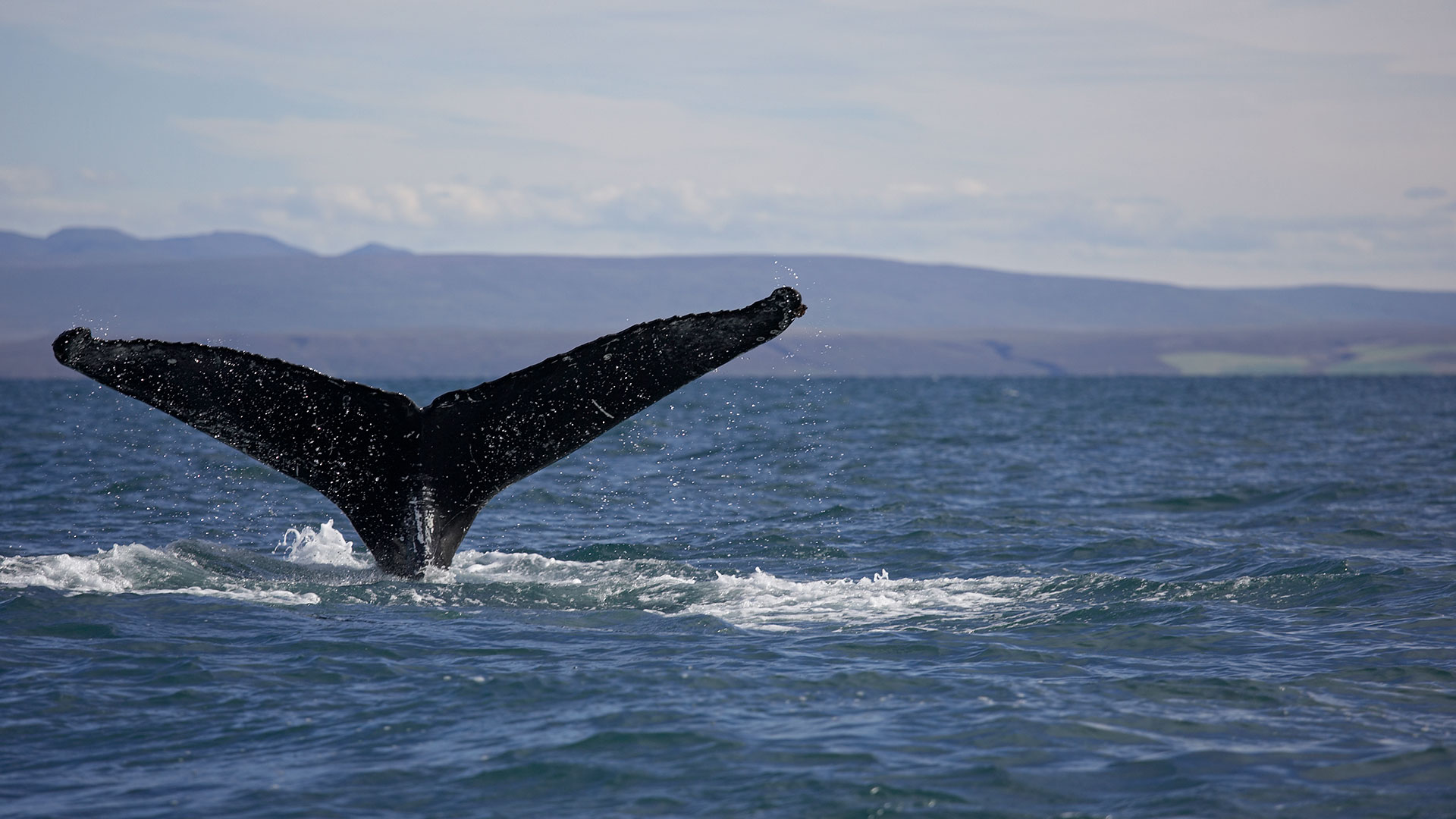 5. Hunt for the northern lights
Iceland's northerly location and large areas of wilderness make it one of the best places in the world to spot the aurora borealis. This incredible natural phenomenon occurs when charged solar particles collide with the Earth's magnetic field, causing swathes of colourful light to ripple across the sky.
The northern lights are common in Iceland, but never a guarantee. To see them you'll need to be somewhere with little light pollution. Sightings also require a dark and cloudless sky.
Northern lights tours operate across the country from September to April. The best time to see the northern lights is from October to March when the nights are at their darkest.
---
---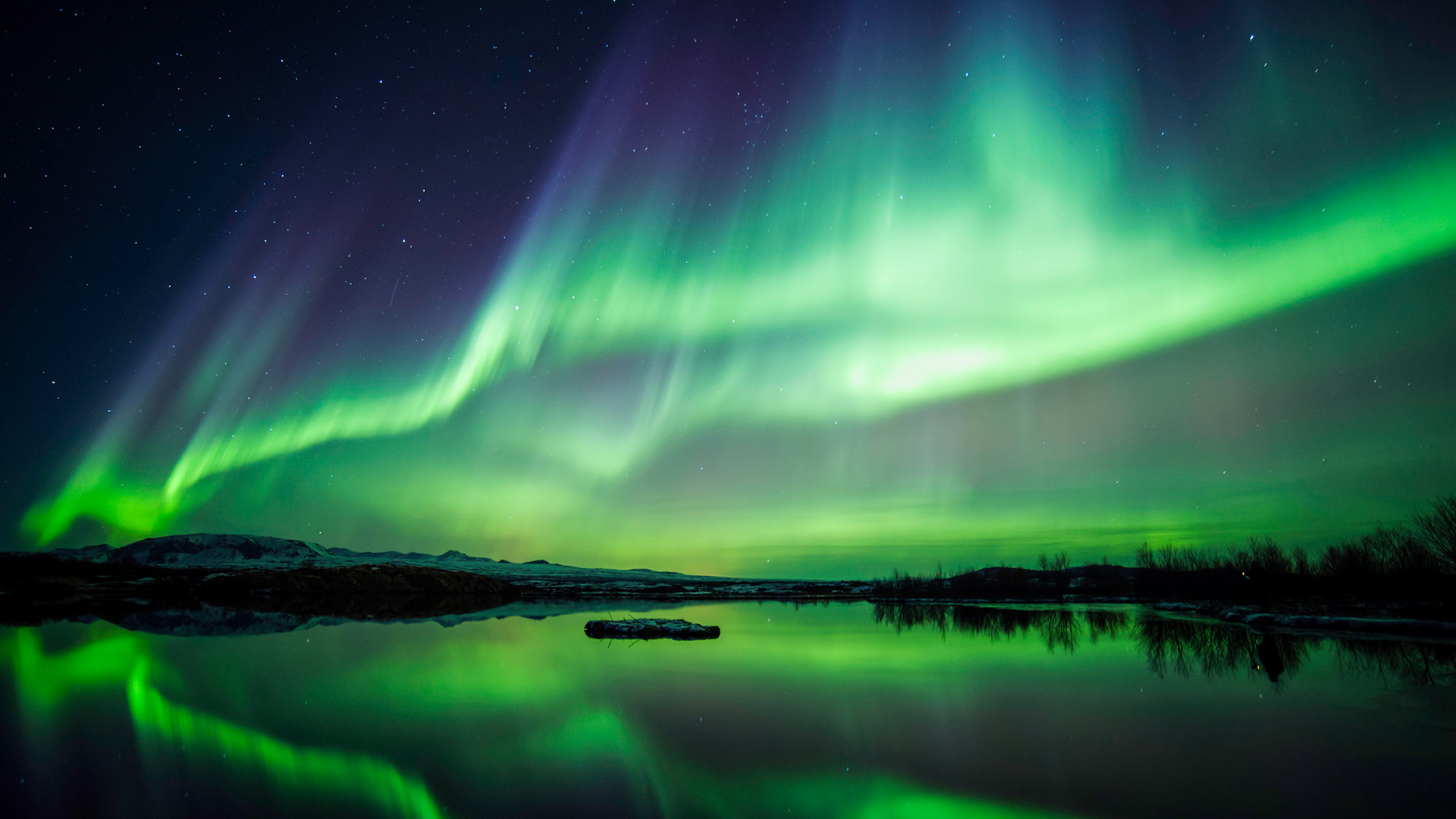 6. See geothermal wonders and volcanoes
Iceland sits between two tectonic plates on an area known as a hotspot, making it one of the most active volcanic regions on the planet. As a result, this island nation is home to numerous volcanoes and geothermal areas that are peppered with black-sand beaches, lava fields and geysers.
Visit the Eldhraun Lava Field and look out over an alien landscape of twisting black lava draped in green moss. Marvel at the Strokkur geyser, which erupts a burst of water and steam every 10 minutes.
You can even venture inside a dormant volcano, Þríhnúkagígur, descending into an ancient magma chamber. Or go underground into the Vatnshellir cave or Raufarhólshellir tunnel to glimpse Iceland's surreal subterranean world.
---
---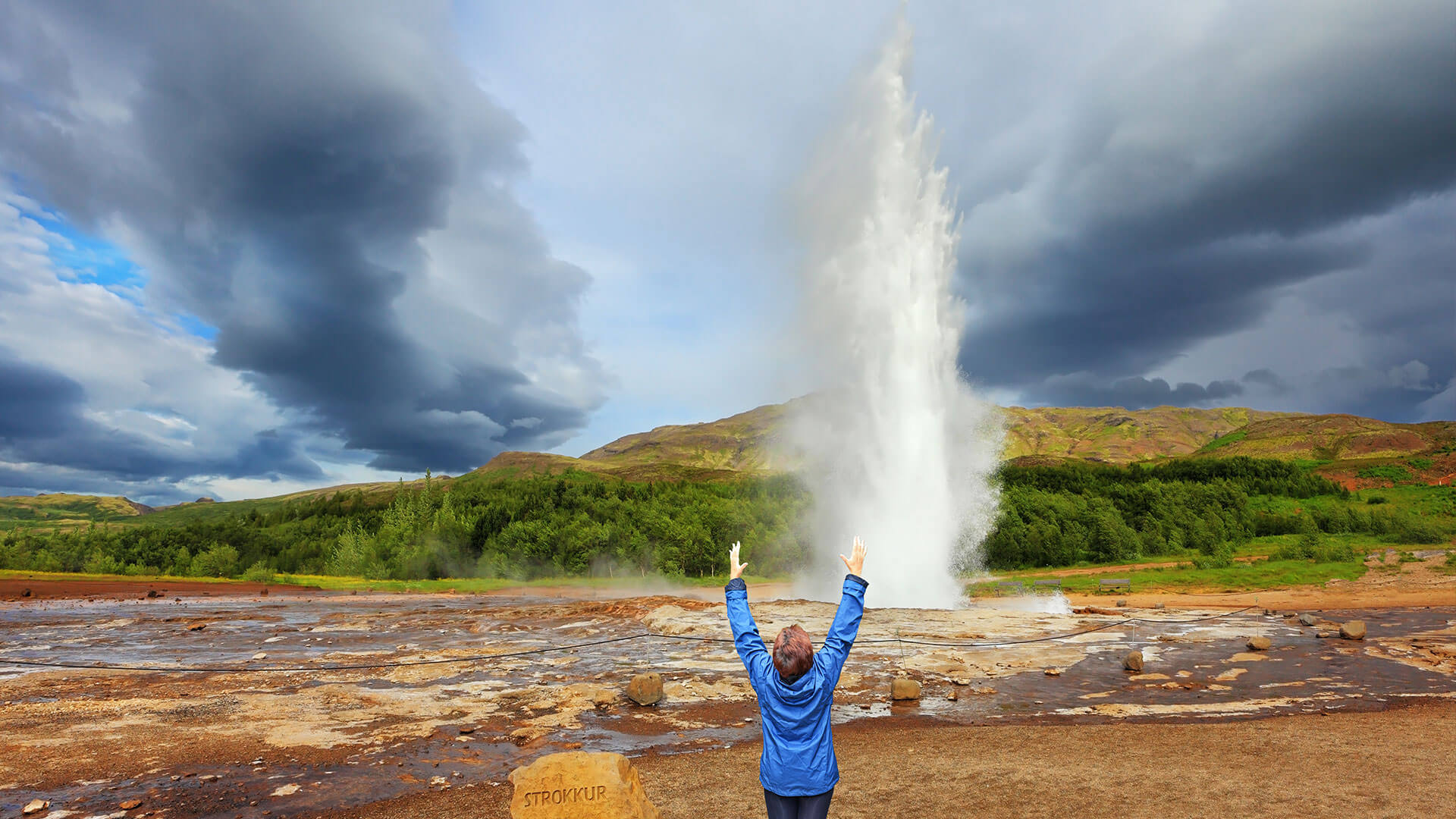 7. Go horse riding
A horseback tour is a great way of experiencing the Icelandic landscape. You can explore remote areas of natural beauty on horseback, which can be easily reached from Reykjavík. As a bonus, you'll get to befriend a local Icelandic horse, an ancient breed unique to the country.
Icelandic horses are trained in five different gaits, including tölt, which is notable for being smooth and bounce-free. Once you've had the crash course you can get saddled up and set off, traversing craggy lava fields, tranquil farmland, and scenic riverside paths as you go.
---
---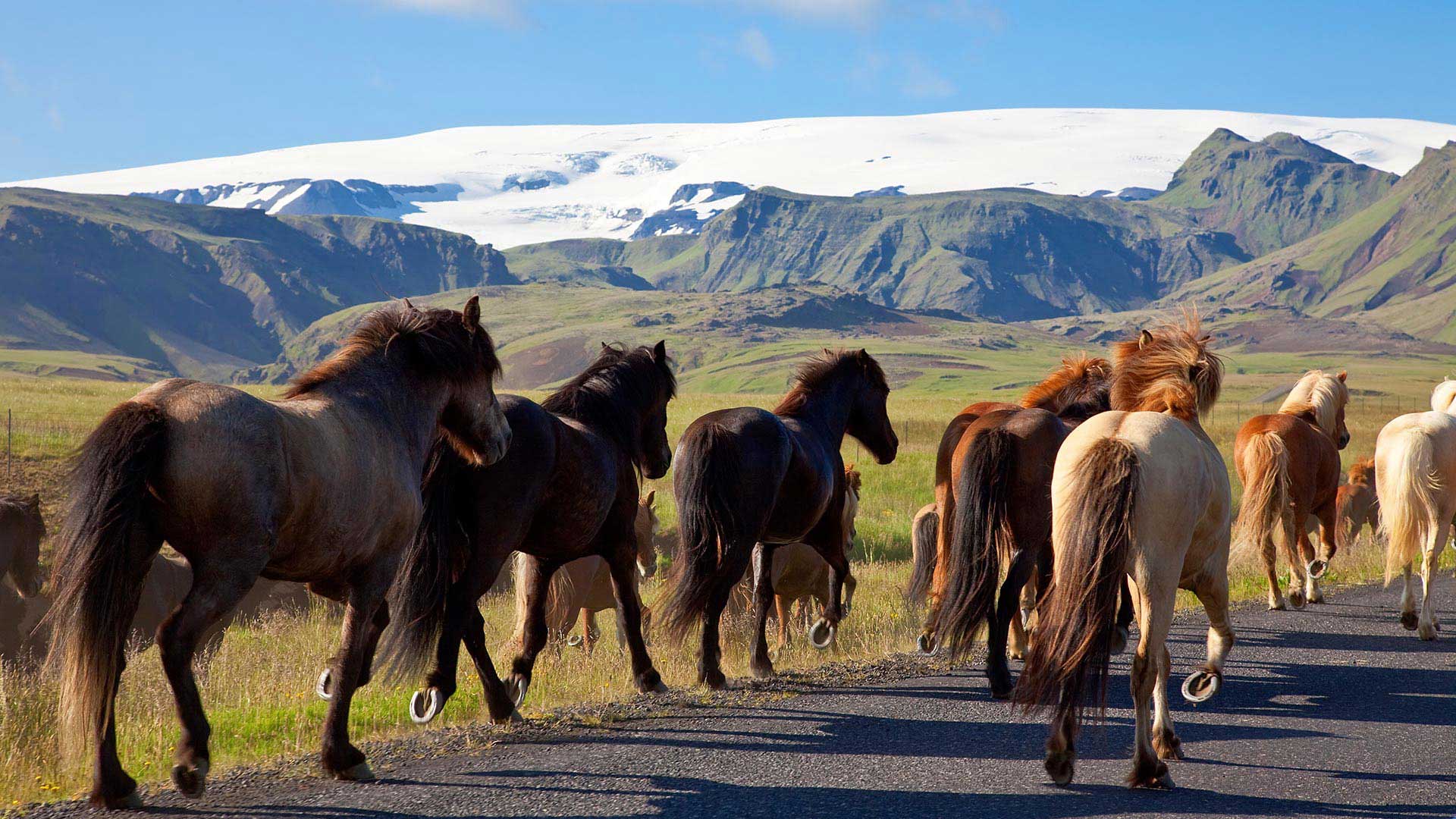 8. Learn about Icelandic legends
Iceland is a country built on stories, from tales of trolls and elves, to the saga of Grettir the Strong. Many locals still observe ancient customs to ward off nasty spirits or welcome friendly ones.
This is why, on New Year's Eve, it's traditional to leave out food for the huldufólk – "hidden people" who live in the rocks.
If you're keen to immerse yourself in Icelandic legend, start in the Saga Museum in Reykjavík. Then head further afield to rural settings such as Drangey Island, Reynisfjara Beach, and Völvuleiði.
The latter is a burial mound for a female prophet known as a völva, who is said to protect this part of East Iceland from harm.
---
---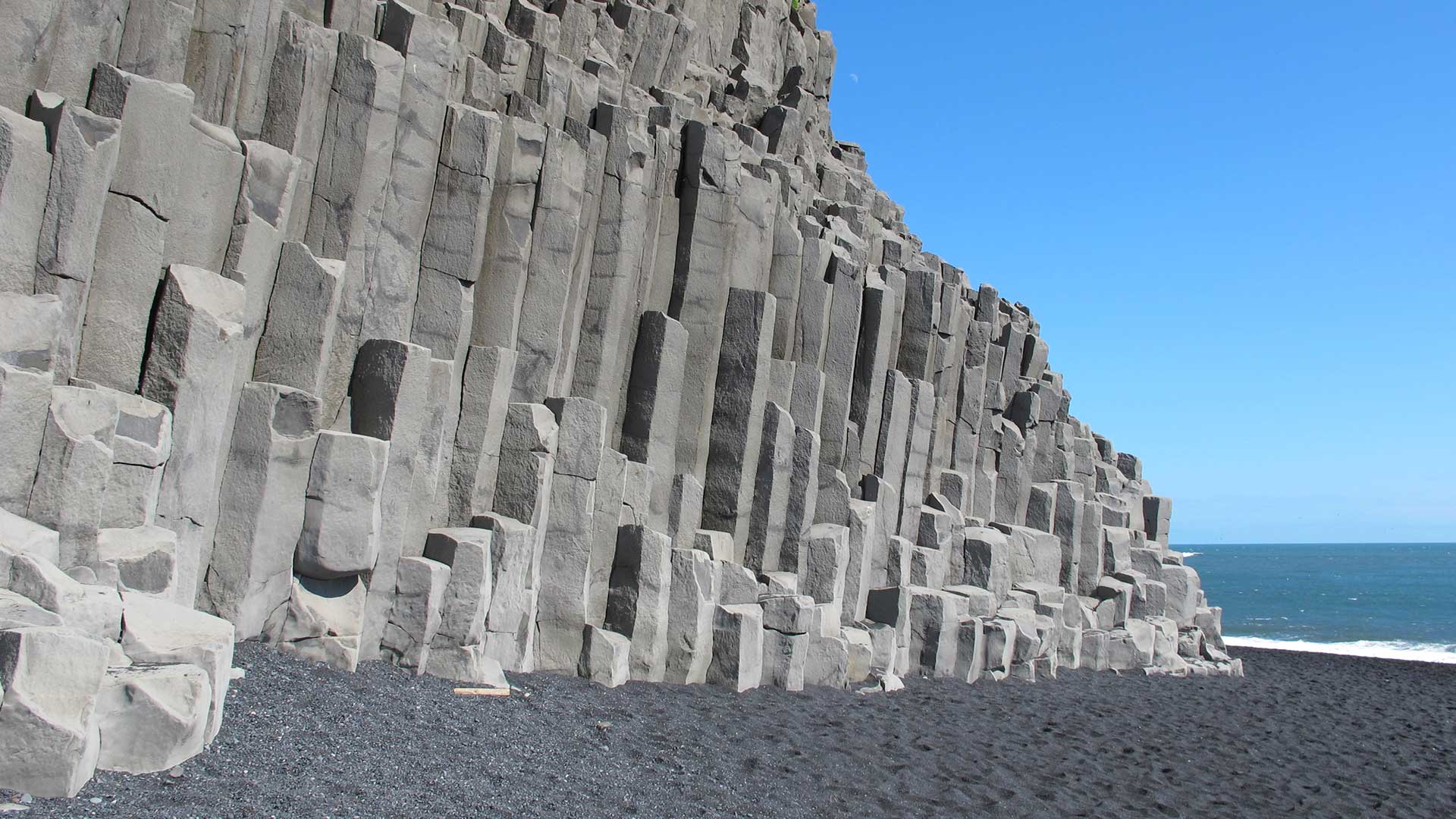 9. Walk along unusual beaches
Most beaches in Iceland are covered with black sand, formed after a volcanic eruption when lava enters the water and shatters into tiny particles.
Diamond Beach, which borders a glacial lagoon, boasts a stretch of jet black sand peppered with shards of crystalline ice. Meanwhile Reynisfjara is home to some incredible basalt stacks.
In the Westfjords, you can have a different experience visiting Rauðasandur (Red Sand) Beach, where the sand has a pink-gold appearance. This beach is also fantastic for spotting seals and whales.
For a more traditional beach day, head to Nauthólsvík in Reykjavík, where you can sunbathe on golden sand beside a geothermally heated lagoon.
---
---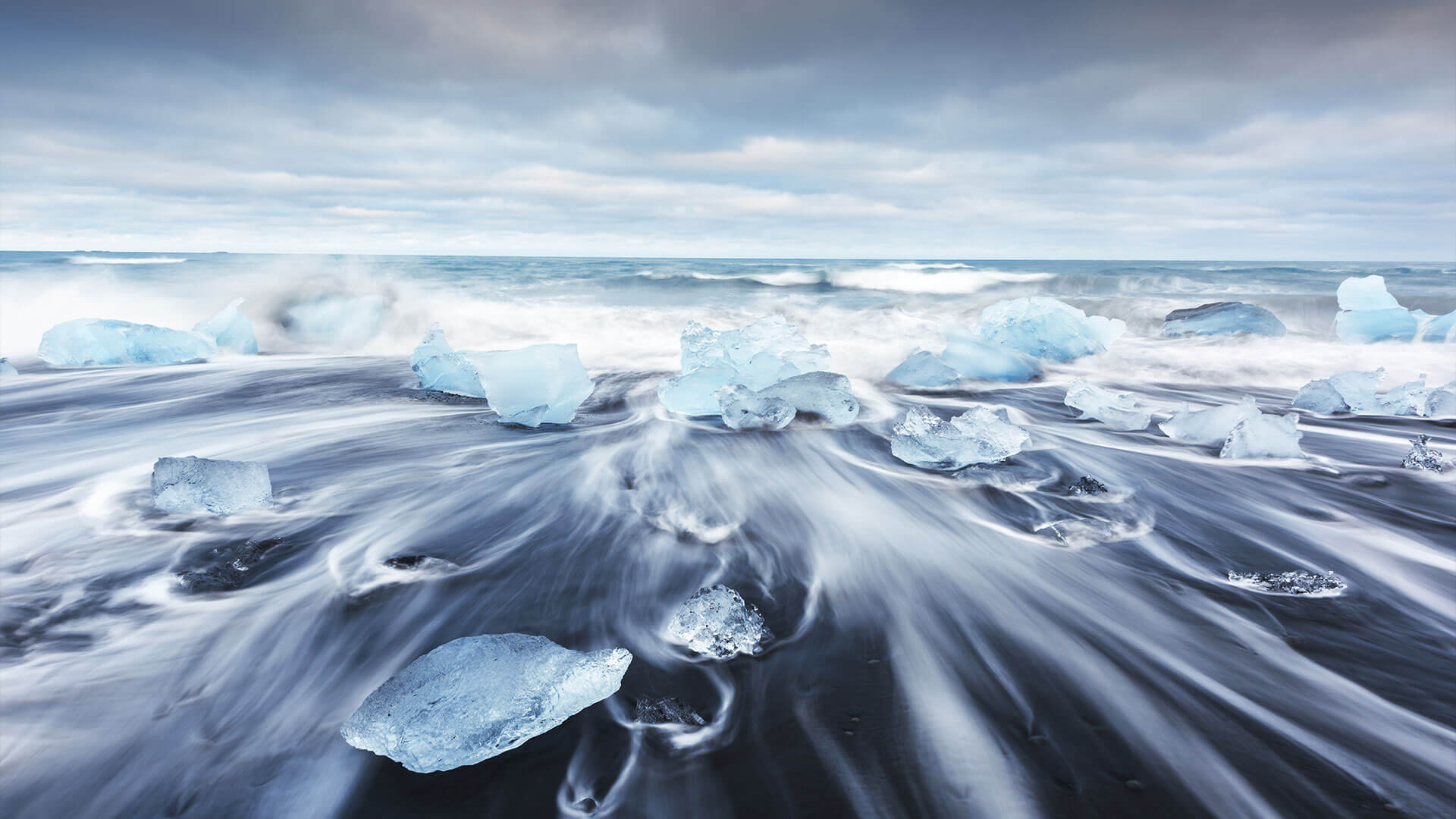 10. Taste Icelandic cuisine
A trip to Iceland promises a variety of culinary experiences. In the capital city, Reykjavík, you can sample both trendy modern fare and traditional Icelandic cuisine. You can even dine at a Michelin-starred restaurant!
Local staples include a fish and potato stew known as plokkfiskur, rye bread, and Icelandic lamb, which is often cooked into a hearty soup. Fresh fish and seafood is available in abundance, with langoustines a specialty in the south of Iceland.
The locals here also love their ice cream – especially from the legendary parlour Ísbúð Vesturbæjar in Reykjavík.
---
---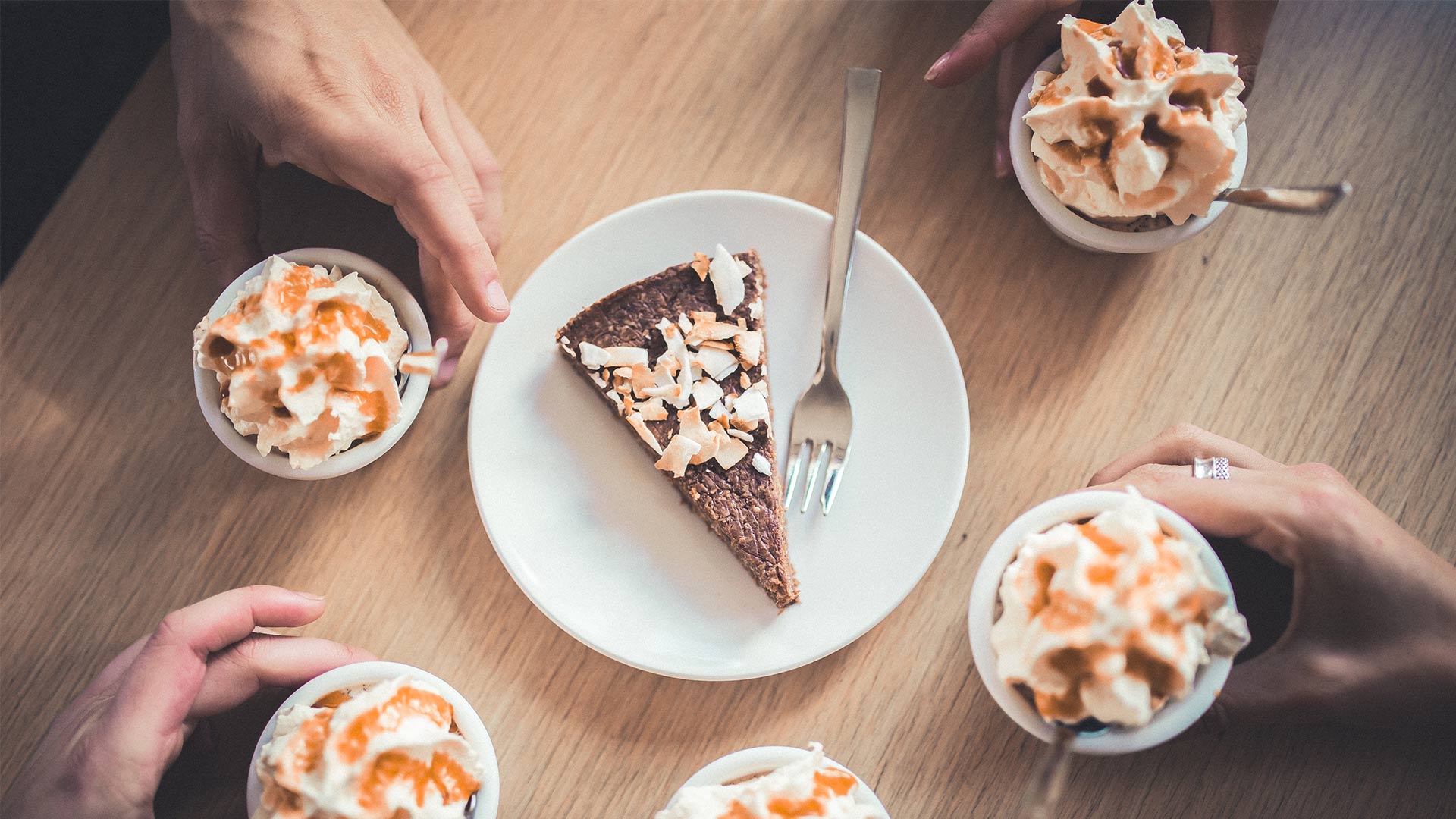 11. Venture off the beaten track
Most people visiting Iceland will stick firmly to the popular routes: the Ring Road, the Golden Circle, and Route 54, which loops around the Snæfellsnes peninsula. But here at Nordic Visitor, we also recommend getting off the beaten track to explore Iceland's more remote settings.
In the Westfjords you can visit the Hornstrandir Nature Reserve, marvel at the Dynjandi Waterfall, and visit the westernmost point in Europe. In the Highlands, take a 4x4 through the winding, snow-dusted mountain roads and enjoy a high-altitude hike with volcanic views.
---
---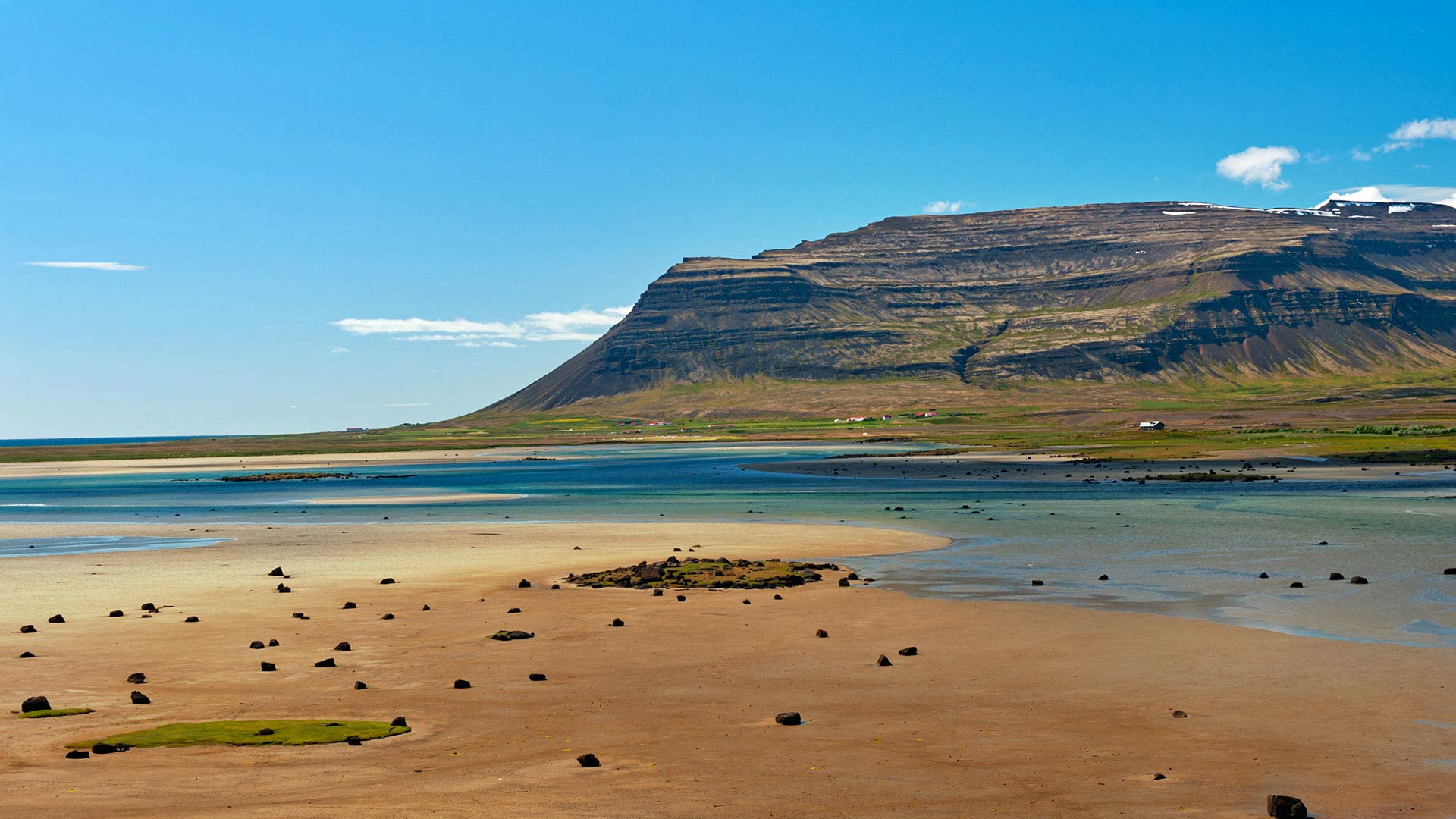 12. Admire glacier lagoons
Glacier lagoons form at the base of glaciers and are filled with meltwater.
The most famous glacier lagoon in Iceland is Jökulsárlón, best known for its seal colony and large floating icebergs. You can see these vast chunks of ice breaking up and shattering on the bordering black-sand beach.
You could also explore the Breiðárlón and Fjallsárlón Lagoons, both fed by the same glacier as Jökulsárlón. Or discover Kaldalón, which is found in the Westfjords.
Glacier lagoons can be enjoyed from dry land, but if possible, book a boat tour. Visit Iceland between May and October, as this is when amphibious boat and zodiac tours are available on Jökulsárlón.
---
---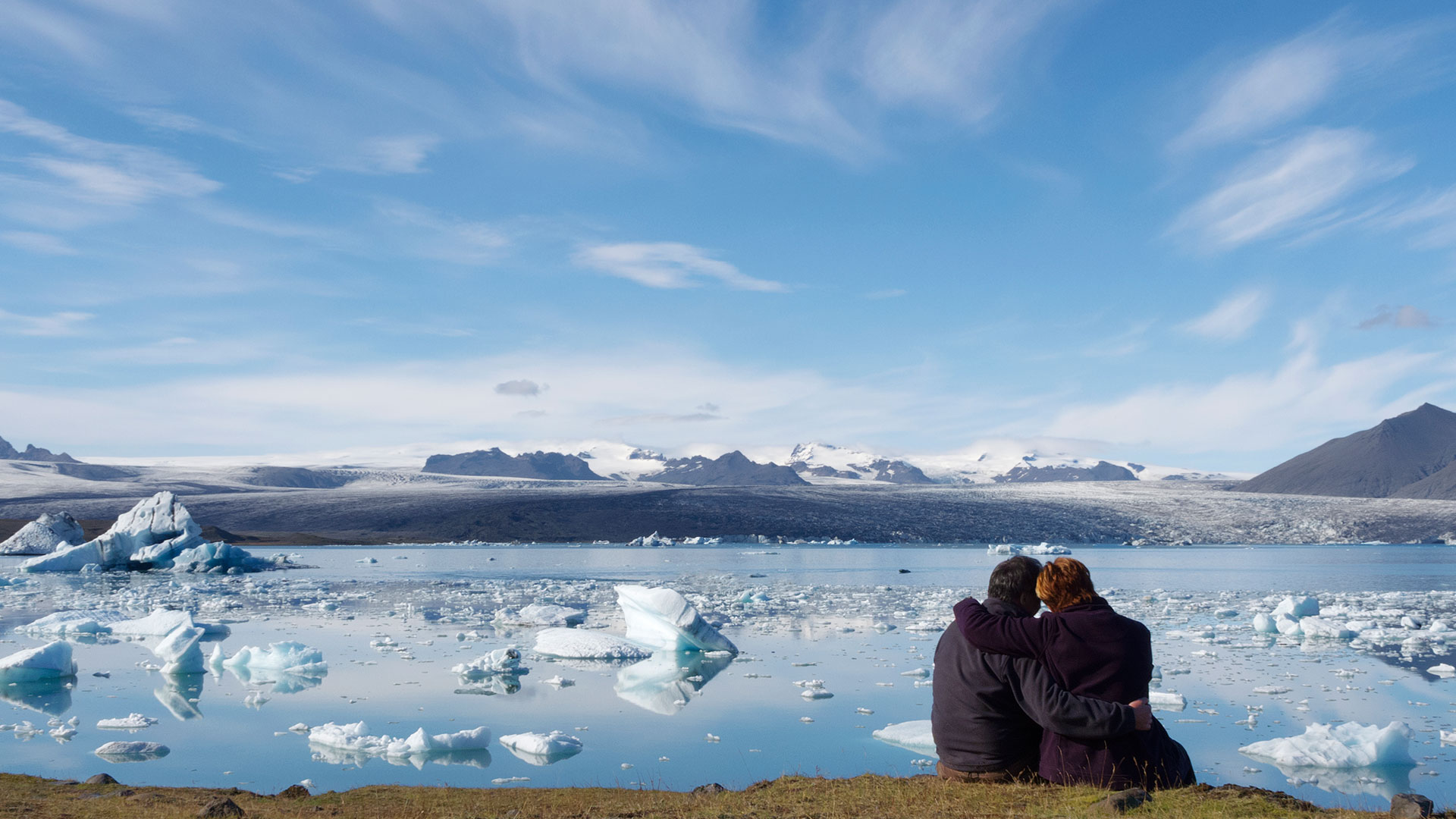 13. Try ice caving
Ice caving in a glacier is one of the most otherworldly experiences you can have while visiting Iceland.
In the depth of winter, when the meltwaters freeze, tunnels and caves are formed within glaciers such as Vatnajökull. Inside, the thick ice usually takes on a bright blue hue, with the colour intensifying as you go deeper.
Because glacial ice caves are ever-changing and can be difficult territory for the inexperienced, it's vital that you visit them with a trained guide.
For a slightly different caving adventure, visit a lava cave such as Lofthellir, which is filled with naturally occurring ice sculptures.
---
---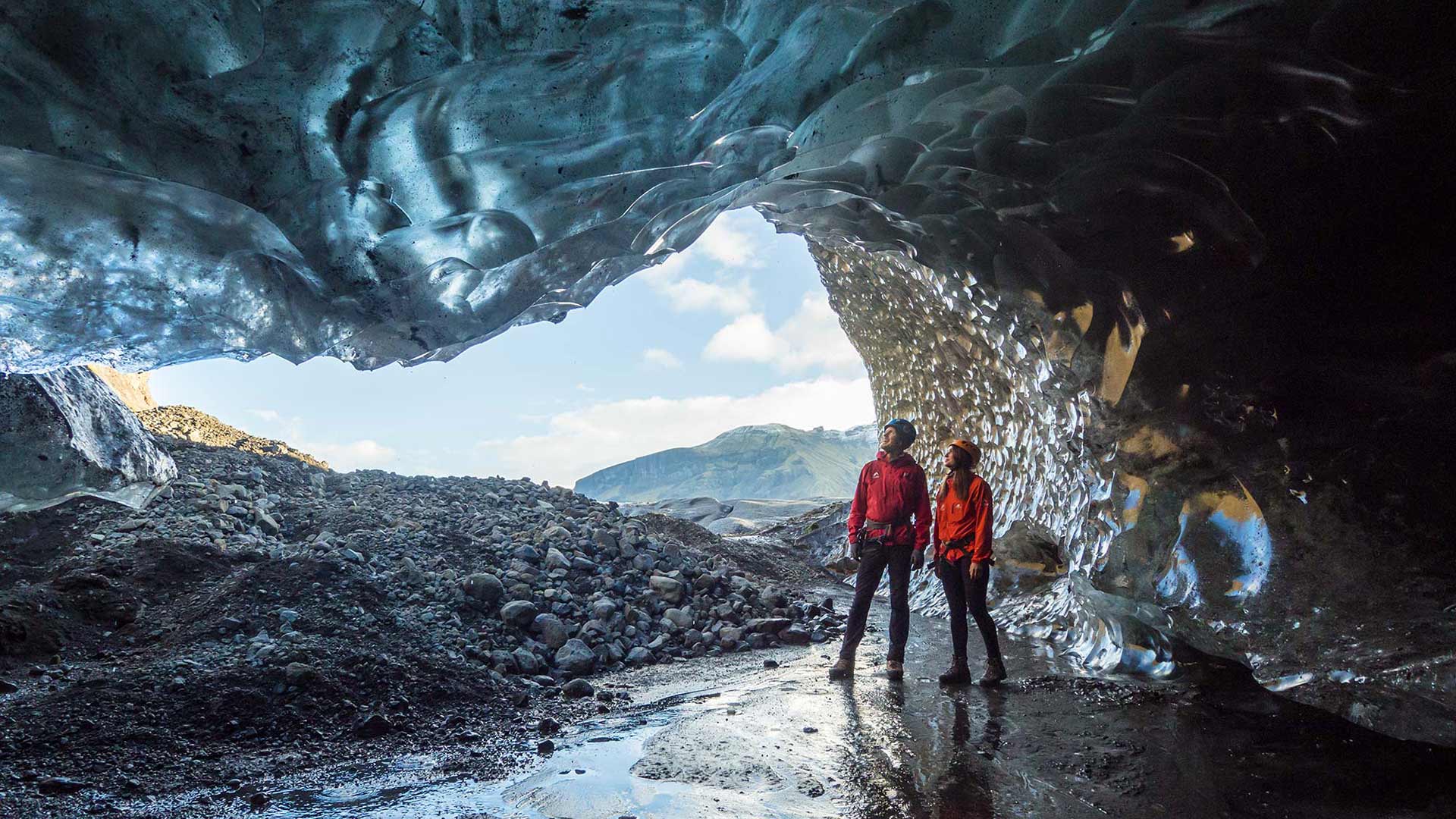 14. Hike on glaciers
Glaciers and ice caps cover 11% of Iceland's landmass, and you can actually hike on some of them! By exploring these vast, icy terrains you can see a glimpse of Iceland as it was a thousand years ago.
In South Iceland, hike over Sólheimajökull, an outlet from the Mýrdalsjökull glacier. Or walk on the glacier in Skaftafell Nature Reserve, also situated in the south.
At first glance, a hike across the craggy peaks and deep crevices of a glacier may seem like tough work – but never fear. Glacier hikes are always led by an experienced guide, and are tailored towards beginners.
Additionally, all the equipment you'll need will be provided, including crampons, a helmet and ice axe..
---
---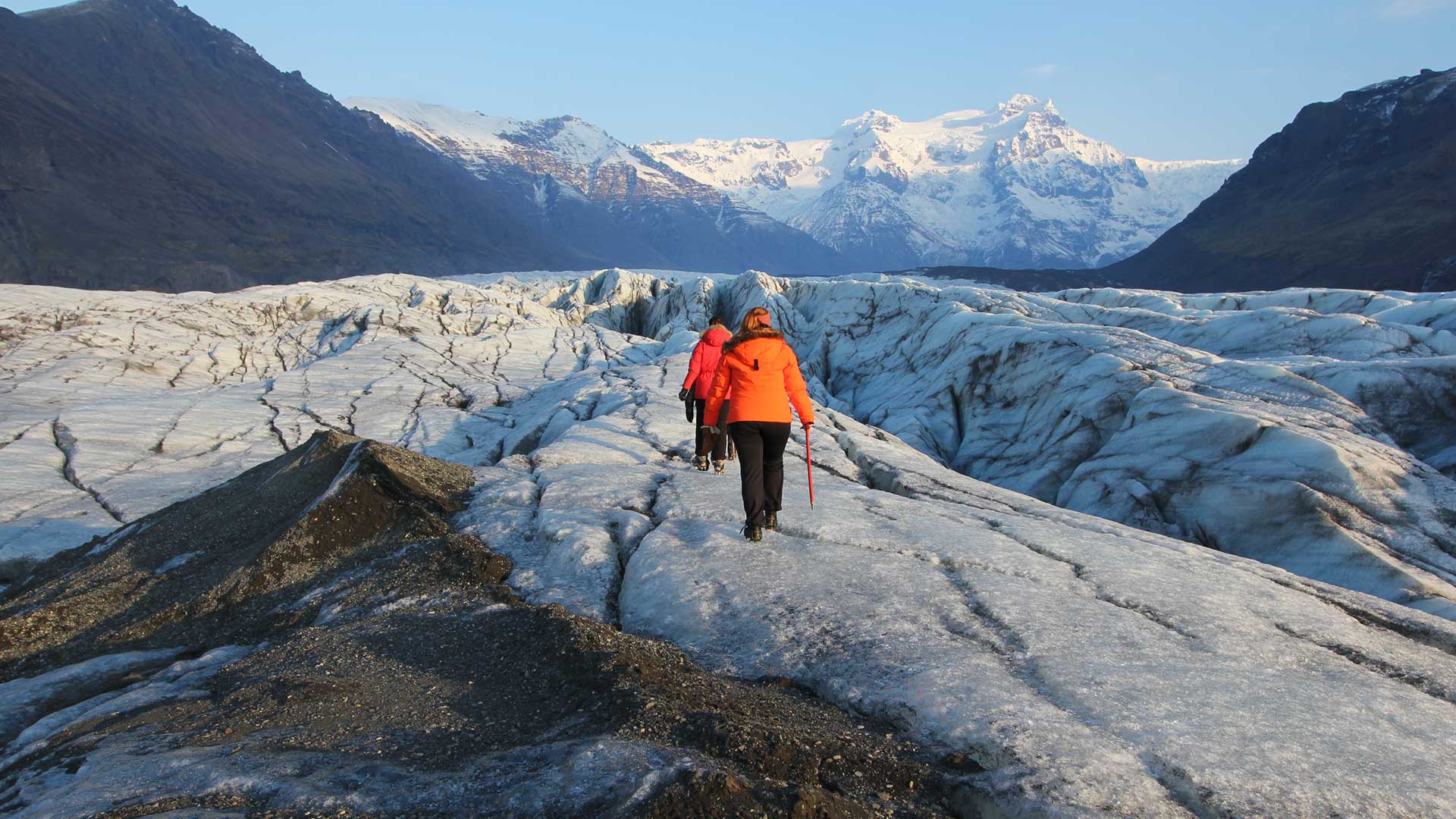 15. Snorkel and dive
You might not think it, but Iceland is home to one of the most renowned diving sites in the world. Head to Þingvellir National Park and you can take the plunge at Silfra, a fissure between two continental plates that is filled with spring water.
Famed for its crystalline clarity, Silfra has visibility exceeding 90 metres (300 feet), making it the ideal spot for snorkelling and diving.
If you're keen to dive in the sea, head to the tip of the Reykjanes peninsula. Garður – "garden" in Icelandic – is a popular spot for divers because it's home to extensive kelp forests, which are rich with marine life.
If you're taking to the waters as part of an organised tour, you'll be supplied with a cosy dry suit, so there's no need to fear the cold!
---
---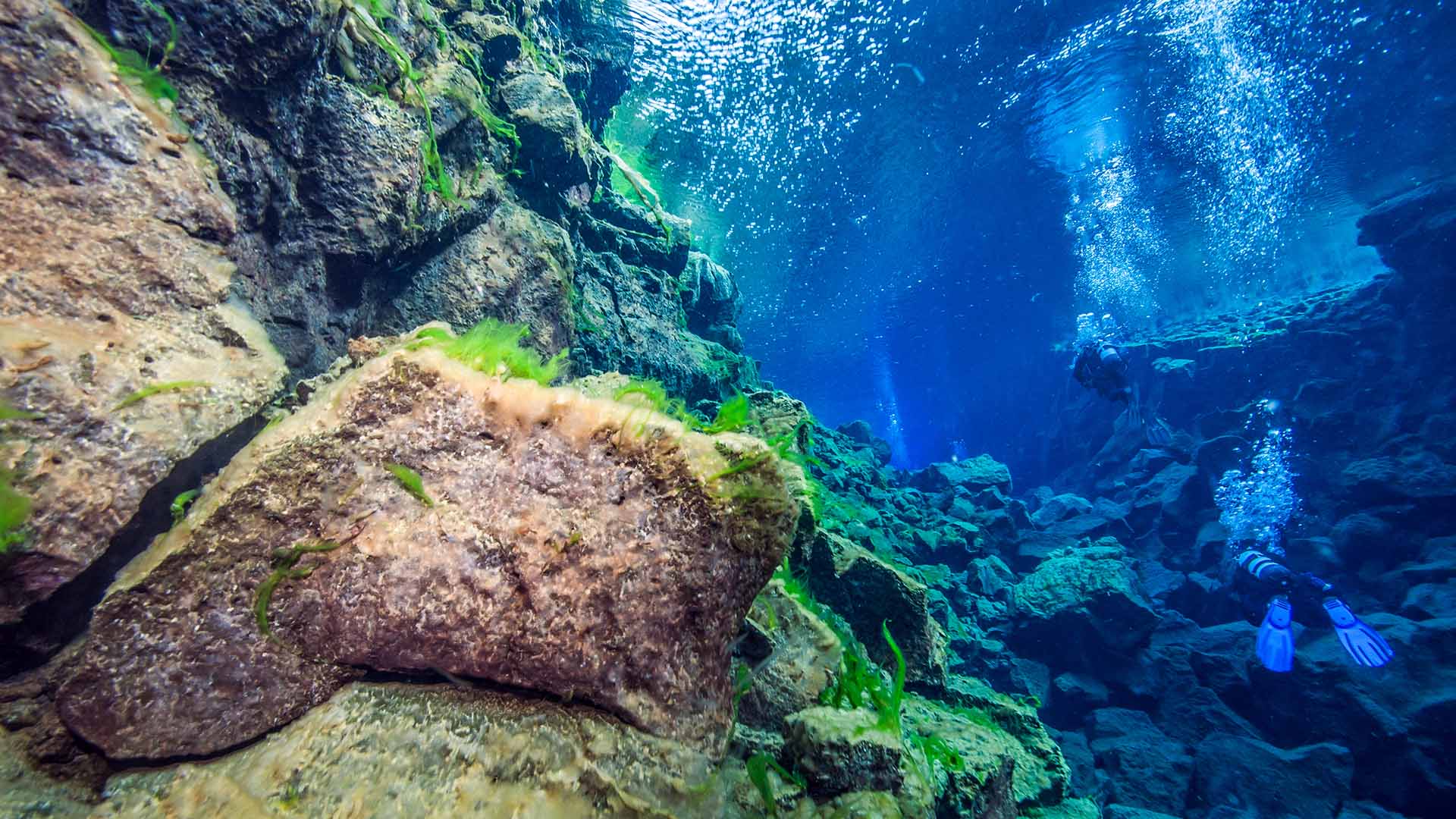 16. Explore the Highlands in a 4X4
We've already discussed why you should venture into the Highlands of Iceland – but here's why that should happen as part of a 4X4 tour.
The Highlands are a mountainous central region of Iceland that can be difficult to traverse because of the condition of the roads, particularly in the winter.
On a 4x4 tour you can easily access the remote wilds of the Highlands. Visit places such as Landmannalaugar – famous for its colourful rhyolite peaks – from the safety and comfort of a specially equipped 4x4 vehicle, driven by an experienced guide.
---
---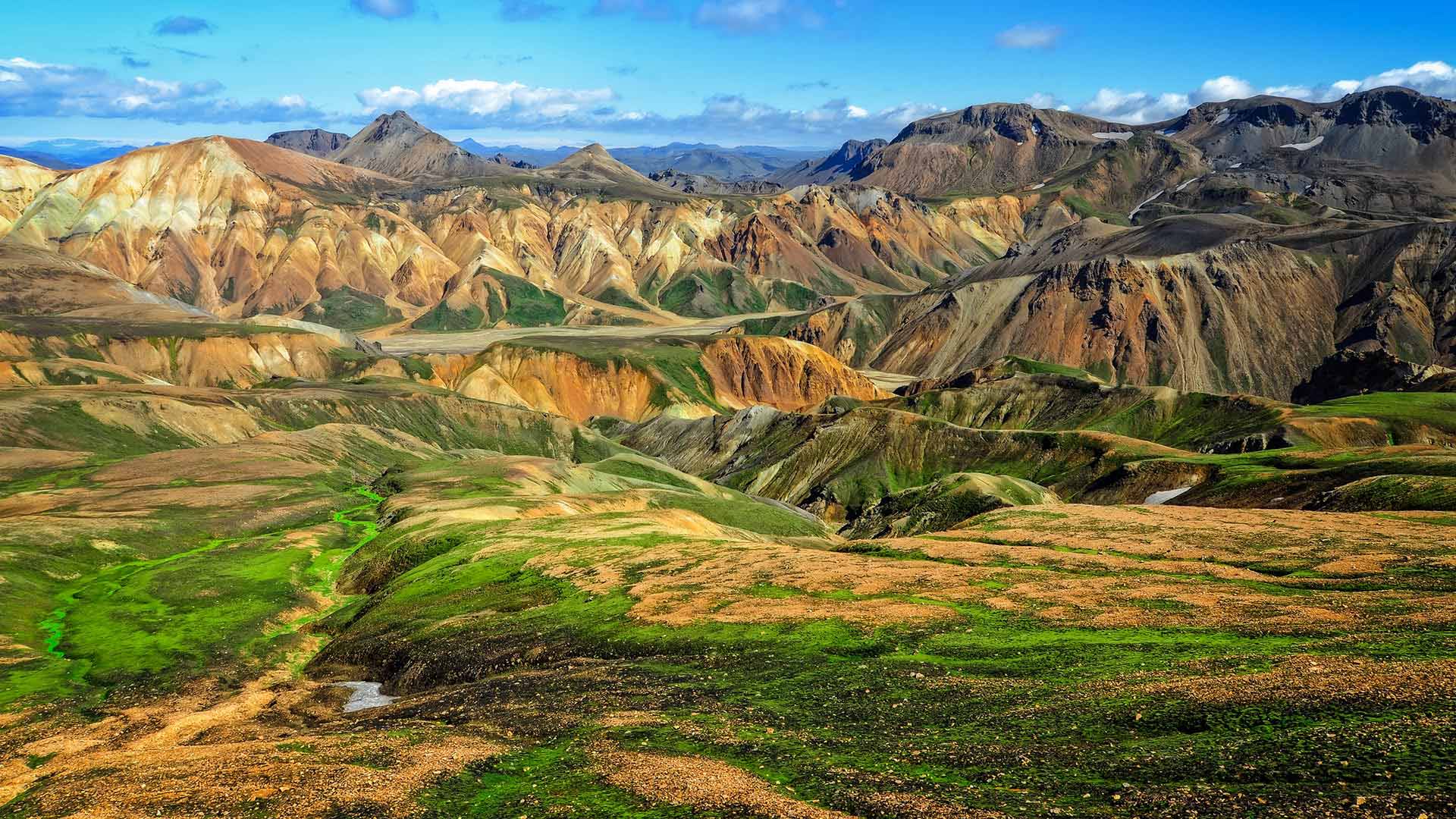 17. Go snowmobiling in summer or winter
Snowmobiling is a fantastic way to sightsee in Iceland – even if you're not an adrenaline junkie. Whether you're sweeping across Langjökull glacier or around the snow-draped wilds of Akureyri, snowmobiling is a great way to experience the scenery – and it's guaranteed to put a smile on your face.
Snowmobile tours in Iceland are designed for beginners, so you'll always be led by an experienced guide. They will give you the necessary training and protective gear, and provide a vehicle that is safe and simple for you to operate.
---
---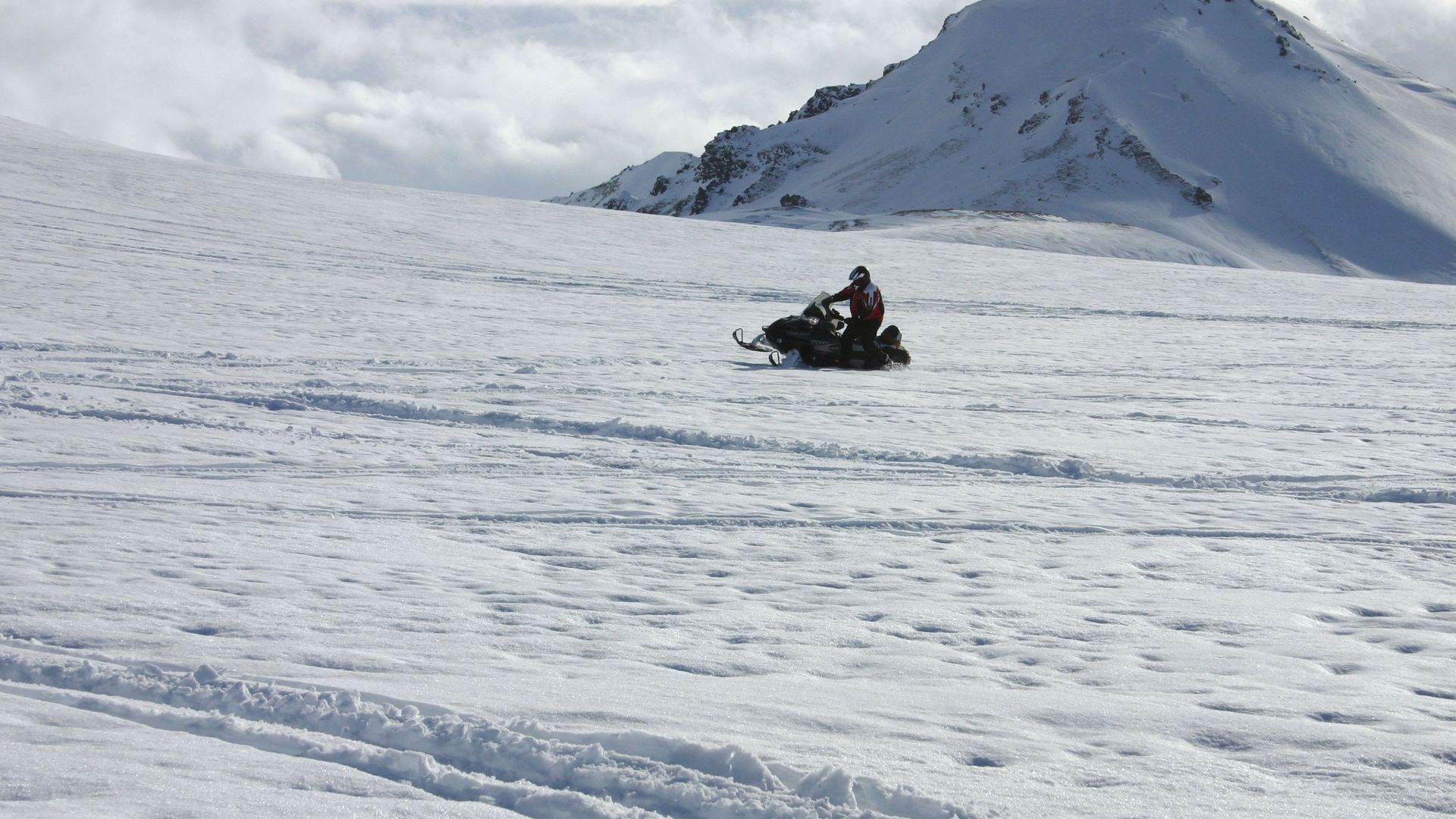 18. Get to know the locals
If you really want to make the most of Iceland, make time for the locals! Icelandic people are known for being friendly, welcoming and laidback with an optimistic worldview. This is neatly summed up by the popular catchphrase Þetta reddast, which roughly translates to "things will work out OK".
Get chatting to the locals and you're guaranteed to get the best tips on local cuisine, attractions and cultural customs. You may end up making a friend for life!
In fact, why not pop into Nordic Visitor HQ in Reykjavík? Our friendly team would be delighted to meet you in person!
---
---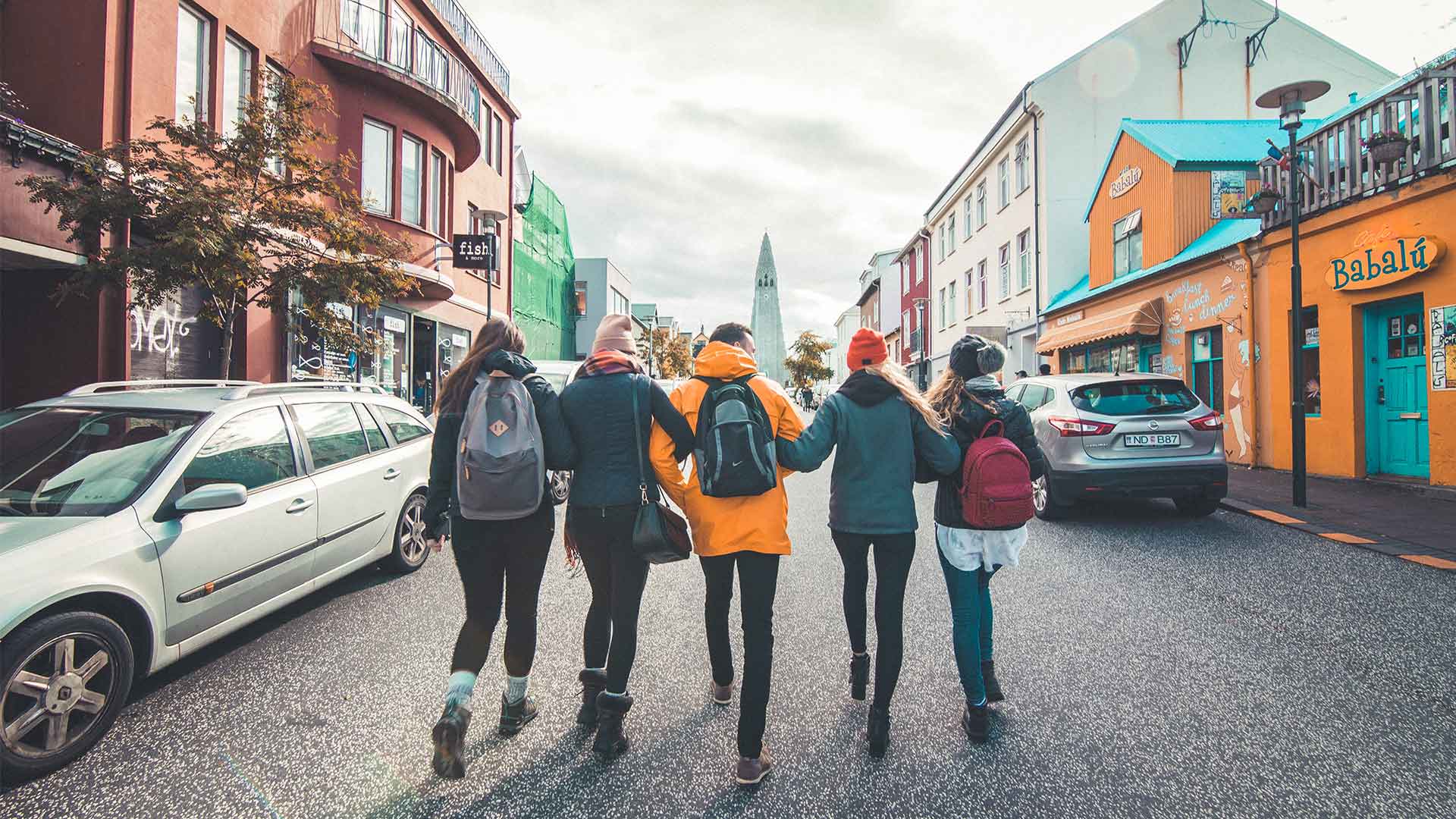 ---
These are the 18 best things to do in Iceland, but believe it or not there are so many more awesome activities and attractions to enjoy!
We can recommend and arrange experiences to suit your style and tastes. You might be looking for an action-packed trip or a gentle sightseeing tour of Iceland (or a little bit of both).
The Nordic Visitor Iceland experts will take care of organising the best accommodation, excursions and transport on your behalf. Leaving you to relax and look forward to an unforgettable trip!
Get in touch with us to learn more and we'll start planning your Iceland adventure.