Iceland is one of the most extraordinary destinations you can explore in the world.
Nicknamed the "Land of Fire and Ice", it's a masterpiece of Mother Nature, with a mindblowing mix of volcanoes, glaciers, mountains and geysers. There are waterfalls, lava fields, hot springs and northern lights awaiting you, not to mention exhilarating activities and rich cultural experiences.
With so much to do and so many things to see, you might be wondering where to start. Look no further, as this is your ultimate guide to Iceland travel.
Read on for insider advice on all the big questions about visiting Iceland, like where to go, when to visit, and how to travel. Plus, you'll find practical tips to help you prepare for your unforgettable trip to the magical Land of Fire and Ice.
---
---
Is it safe to travel to Iceland?
Iceland is the safest country in the world according to the Global Peace Index. This annual report, published by the Institute for Economics & Peace (IEP), ranks nations' safety levels. Iceland has been the most peaceful country in the world since 2008, when the index was first launched.
The Nordic nation's strong healthcare system and low crime rate are two of the key reasons why Iceland is consistently ranking as the world's safest country. Plus, it's one of the best destinations for LGBTQ+, female and solo visitors, given its welcoming attitude and liberal policies.
---
---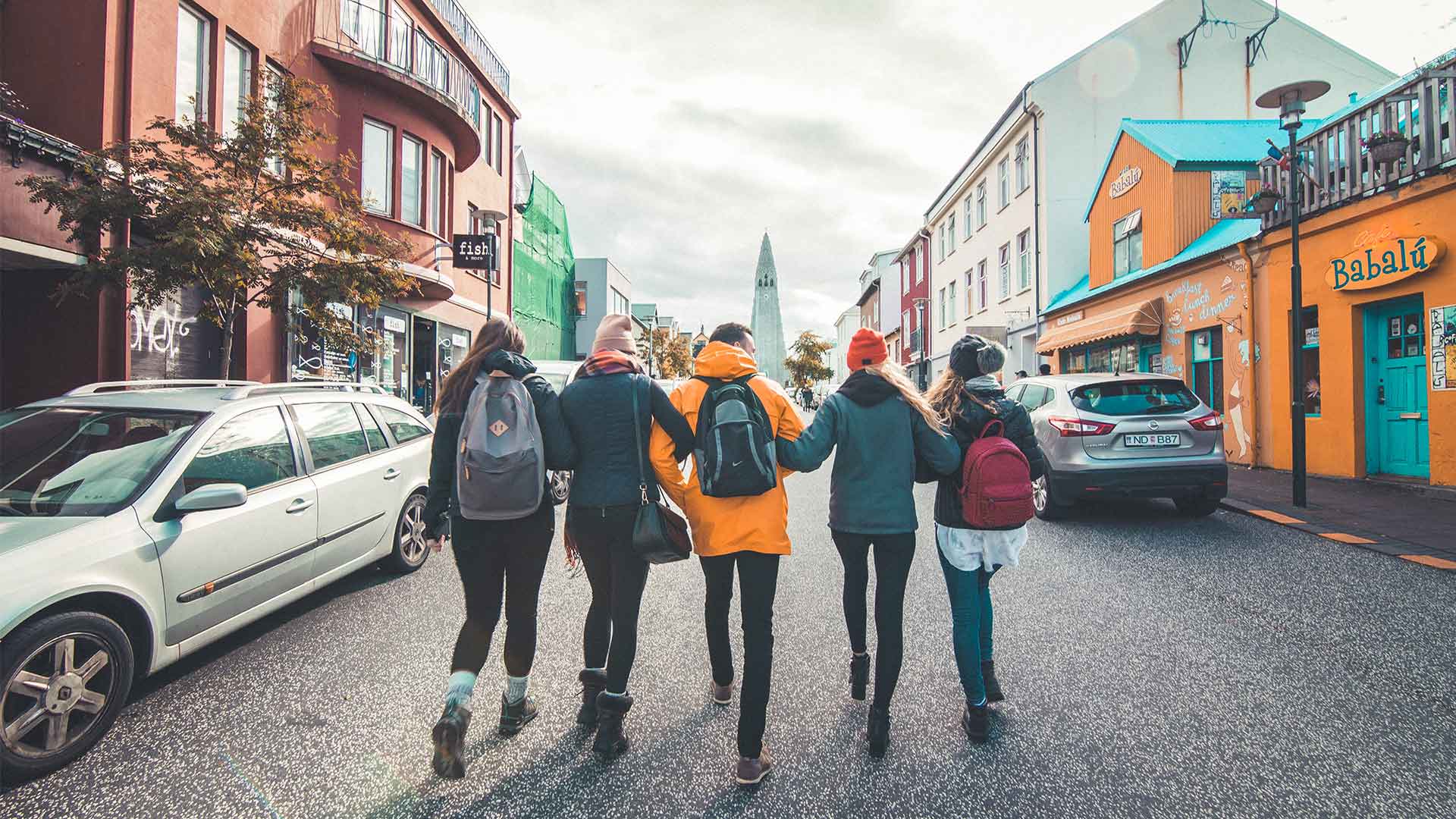 Iceland's volcanic activity
You may have heard that Iceland is often nicknamed the "Land of Fire and Ice". This is due to the abundance of awe-inspiring volcanoes and glaciers you'll find here.
Seismic activity is a usual occurence in Iceland, and they aren't considered a threat. The authorities are used to dealing with any earthquakes and eruptions. Meanwhile scientists are monitoring any volcanic activity to understand when eruptions should occur.
The Eyjafjallajökull volcano eruption of 2010 is the most famous of its kind in recent years. But this was an unusual event and other recent eruptions at Fagradalsfjall did not cause travel chaos. In fact, visitors were allowed to see the flowing lava by hiking to the site.
You can check out these Iceland travel updates and volcano information to find out the latest about travelling to the Land of Fire and Ice.
---
---
Top things to do in Iceland
Whether you're looking for active adventures, slow-paced sightseeing or total relaxation, you'll find it all here. Of all the countless activities and experiences you can expect, these are the top things to do in Iceland.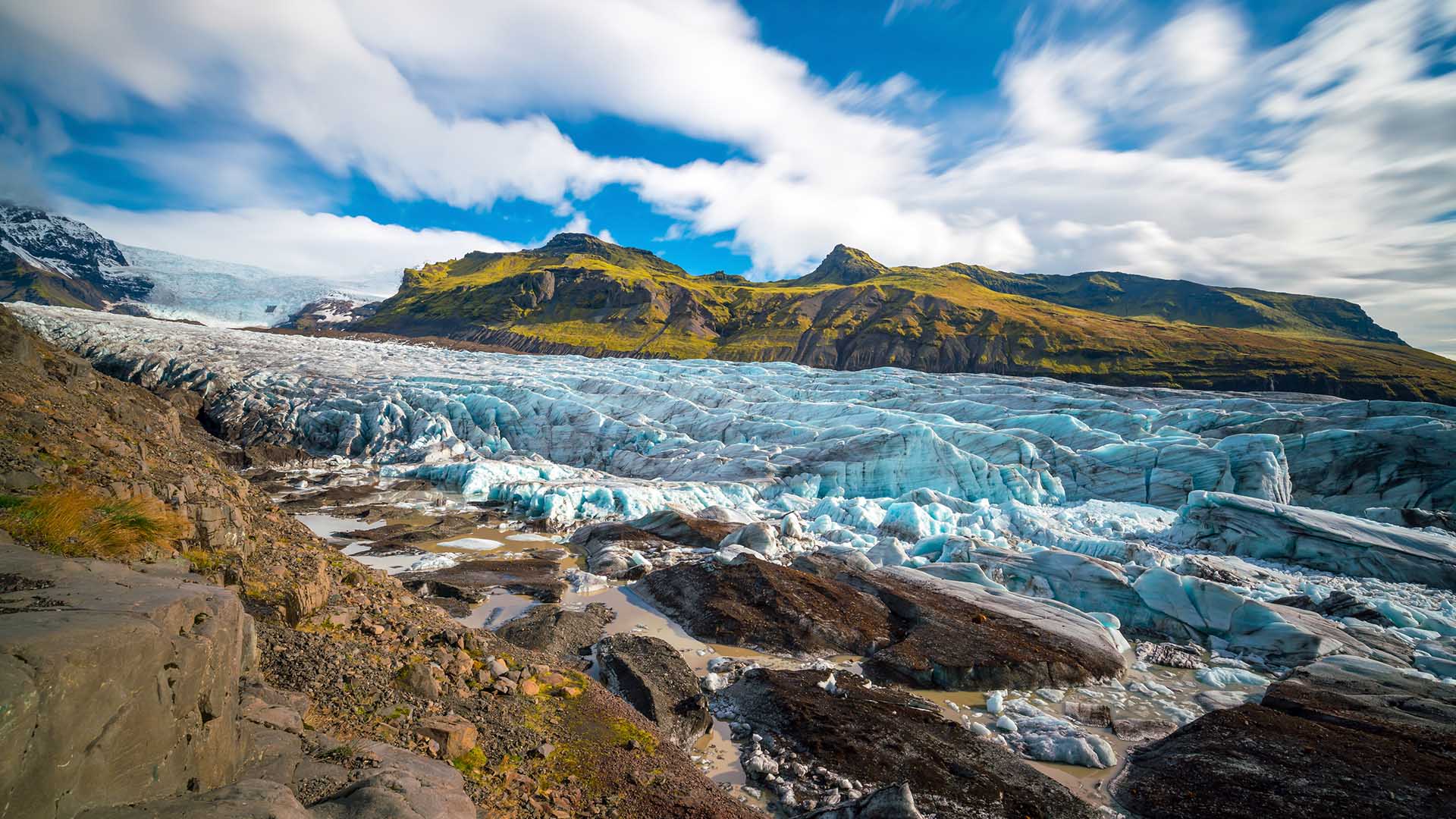 1. Marvel at volcanoes and glaciers
This is the Land of Fire and Ice, so you can expect to see a dazzling fusion of volcanoes and glaciers on your trip.
Imagine discovering lava fields, black sand beaches, and geysers, among many other volcanic wonders in Iceland. Or picture yourself exploring Iceland's glaciers – you could snowmobile on them, walk inside them, or take a glacier hike. And you can kayak on dreamlike glacier lagoons.
2. Go hiking or horse riding
If you're the active type and love immersing yourself in nature, Iceland will be like a treasure trove for you. On foot or on the back of a sturdy Icelandic horse, you could reach beautiful corners of the country and feel a strong connection with the land.
Uncover mighty waterfalls, mountains and rivers, taking in the stunning scenery wherever you go. You can even see the place where the North American and Eurasian tectonic plates meet.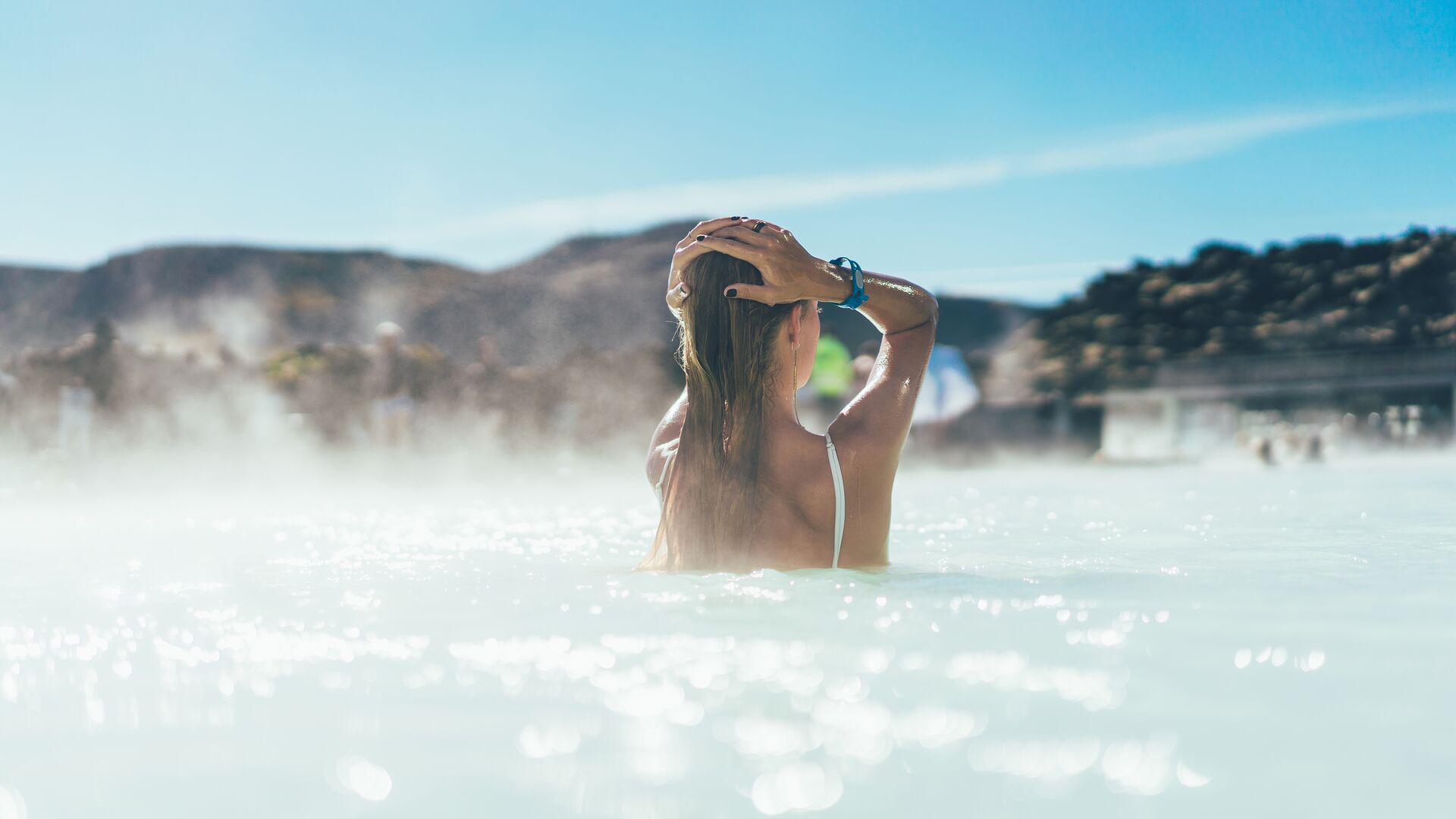 3. Relax in hot springs and pools
Going for a swim in natural hot springs and geothermal pools in Iceland is like a national pastime. So if you want to do as the locals do, go for a dip!
You'll come across inviting swimming spots wherever you go, as Iceland is naturally heated by geothermal energy. Choose from spa pools like the Blue Lagoon and rugged "hot pots" (tubs) or rivers.
4. Enjoy wildlife watching
The wildlife in Iceland is fascinating and could be a real highlight of your trip. Across the land, sea and sky, the animals you'll meet here are curious creatures.
Look for all kinds of whales in Iceland on a boat tour – this is the whale-watching capital of Europe, after all! And if you're visiting in summer, spot cute Atlantic puffins along the coastline. You might also see the elusive Arctic fox, the only land mammal native to Iceland.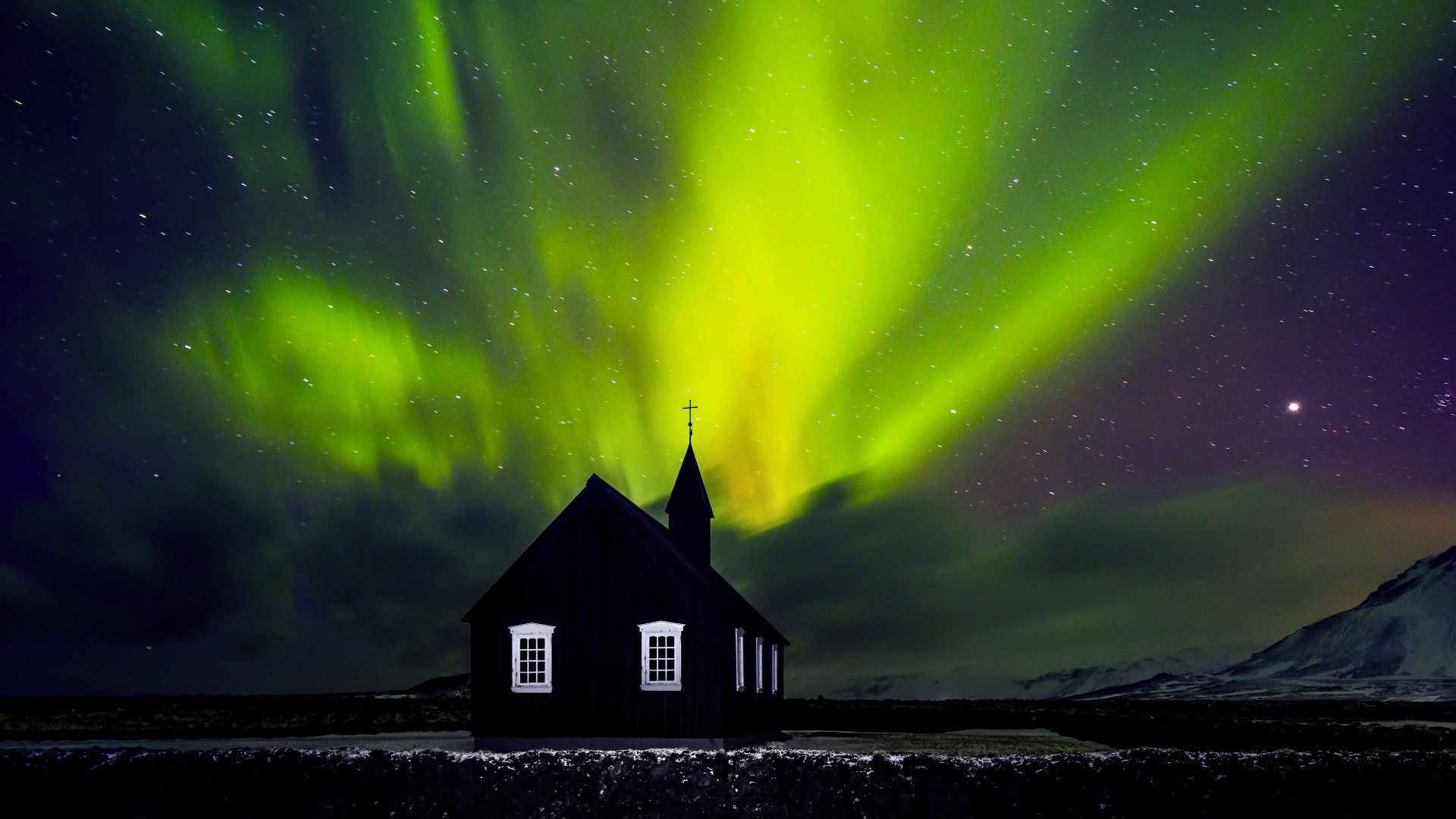 5. Hunt for the northern lights
Perhaps you dream of seeing the aurora borealis first-hand, watching as the colours ripple and dance in the sky above you. It is without doubt an unforgettable experience, and one of the top things to do in Iceland in winter.
Aurora sightings are not guaranteed, as they are a natural phenomenon. But you have good chances of spotting them here, because Iceland is situated close to the Arctic Circle. The best places to see the northern lights in Iceland are remote locations where there is little light pollution.
---
---
6. Taste Icelandic cuisine
Food is a highlight of any trip, and Iceland is no different. You might have heard about some of the peculiar local delicacies – fermented shark is one. But there are so many culinary treats awaiting you in Iceland.
When you visit Reykjavík, in particular, be sure to dine out in the city's popular food halls or one of the enticing modern eateries. You can even relish Michelin-starred cuisine at Dill Restaurant. And don't miss the locals' favourite treat: ice cream!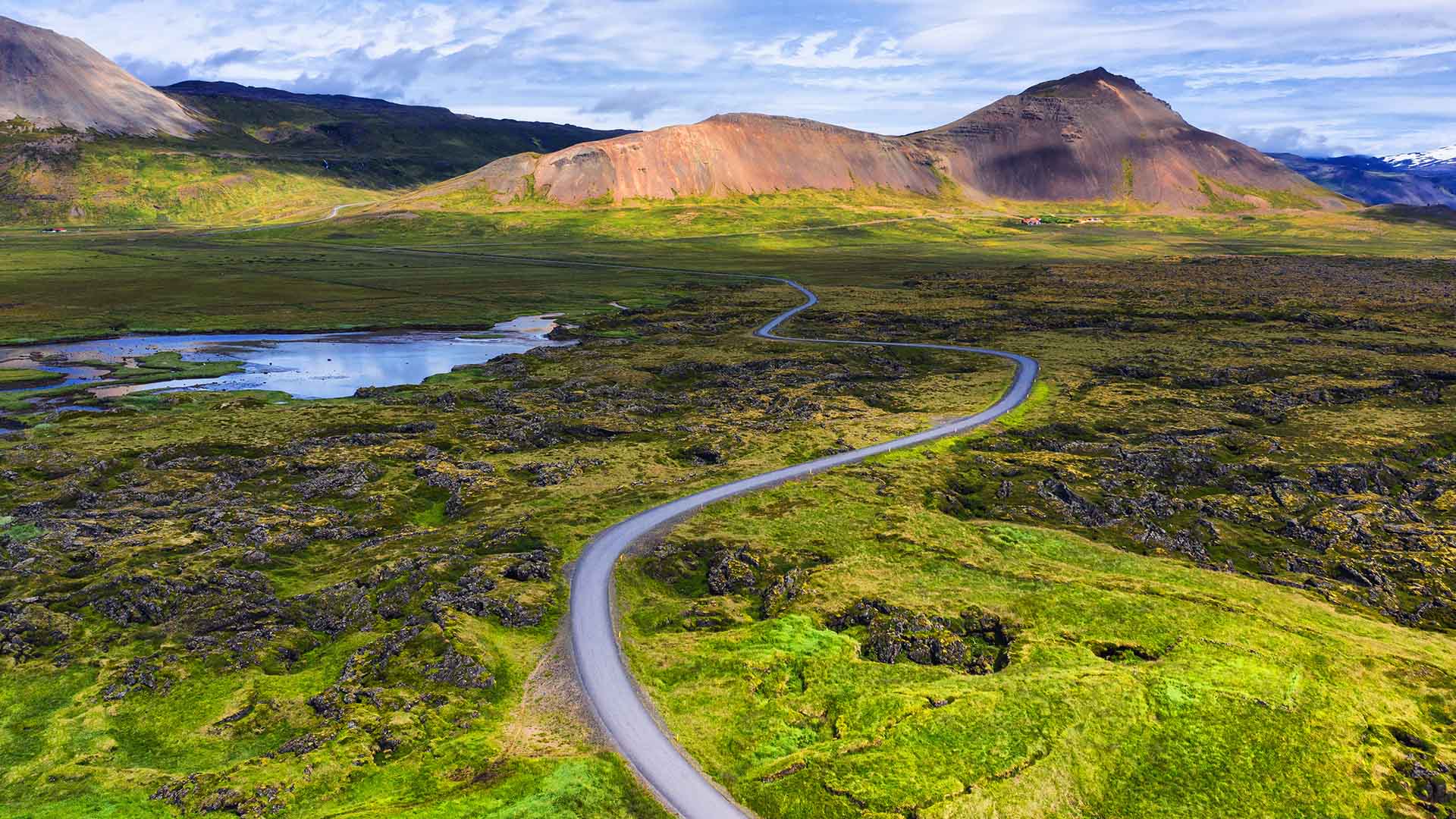 7. Explore in a 4x4
So much of Iceland's terrain is wild and untouched, which means that you won't find well-paved roads in the most remote corners of the country. That's why renting a 4x4 is such a great way to get out and go off the beaten path in Iceland.
Roam across the central highlands in a sturdy vehicle and discover the raw, otherworldly places that few visitors reach.
---
---
The regions of Iceland
There are 8 distinct regions in Iceland, each with their own appeal and personality. To see them all, Nordic Visitor's travel experts recommend driving along the Ring Road (or Route 1) in an anti-clockwise direction.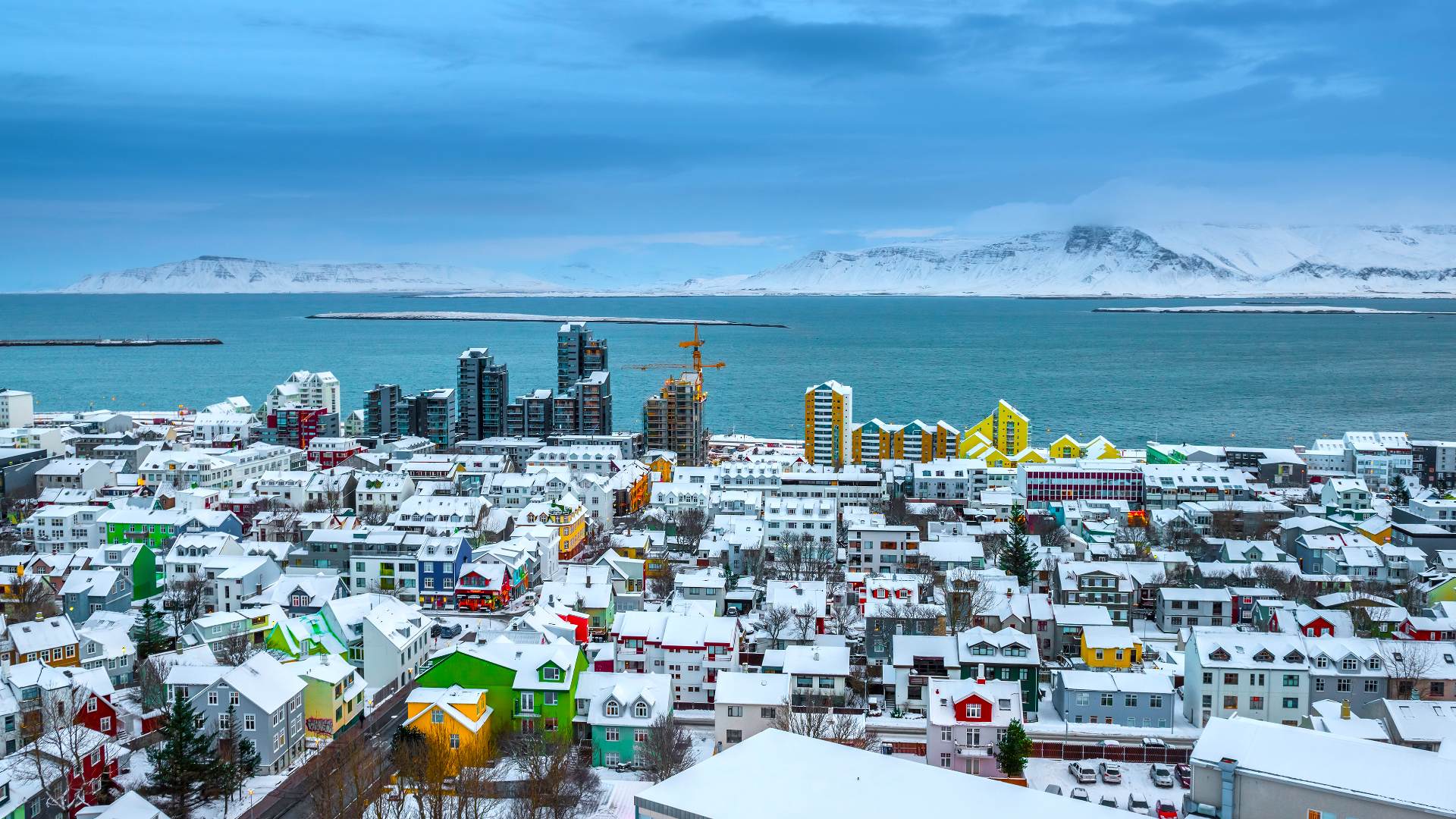 Reykjavík
Iceland's capital is also the country's largest city, where the majority of Icelanders live – around 60% of the population. But forget polluted air and congestion, as Reykjavík is a small, relaxed city and nature is always close by.
Reykjavík is surrounded by sea and mountains, including the mighty Mount Esja which dominates the skyline across Kollafjörður bay.
You'll find hot springs nearby too, which is how the city got its name. In Icelandic, Reykjavík means "Smokey Bay", coined by the first Viking settler, Ingólfur Arnarson, who saw steam rising from the region's geothermal vents.
---
---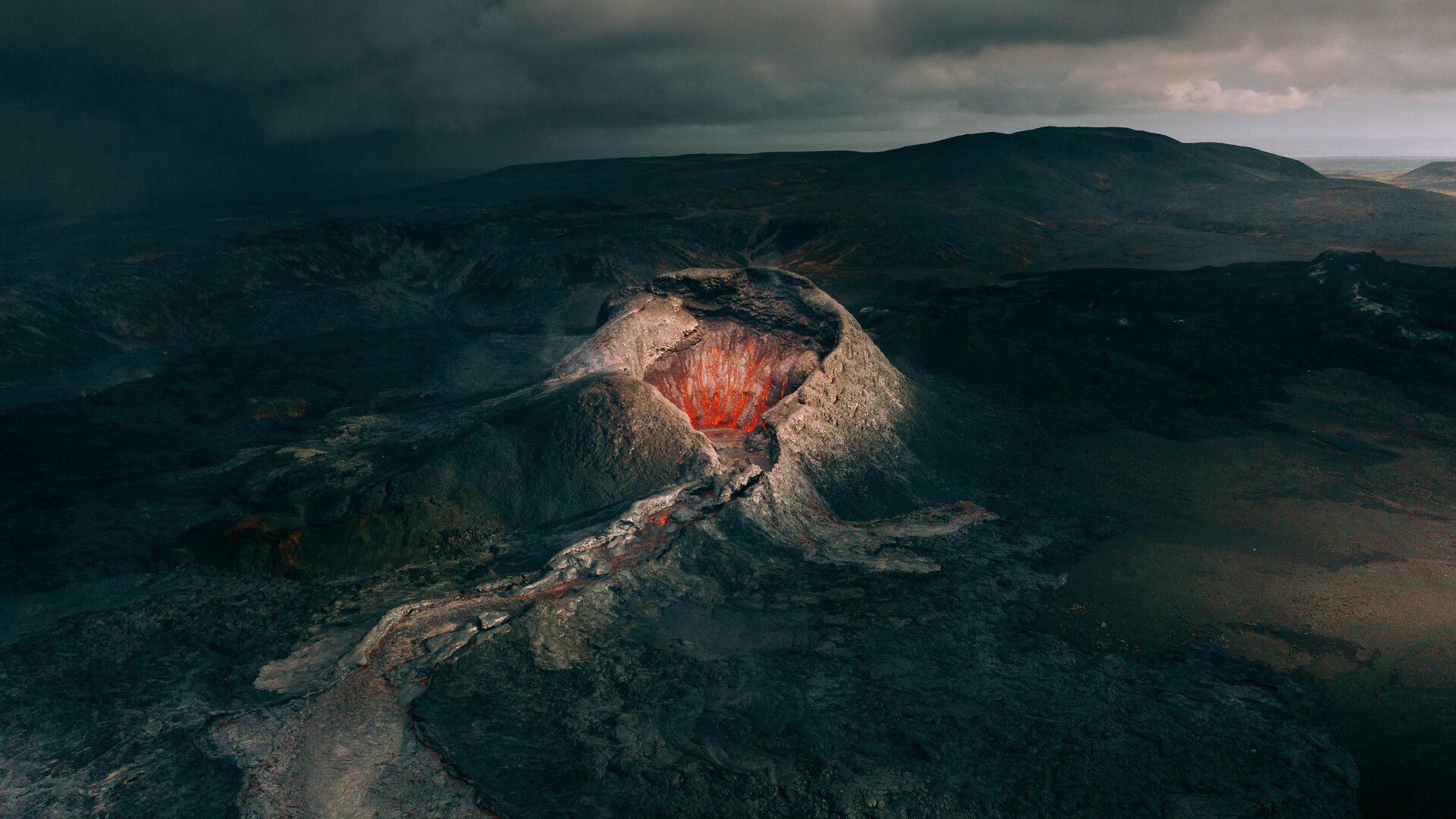 Reykjanes peninsula
Likely to be your arrival and departure point in Iceland, the Reykjanes peninsula is home to the country's international airport, Keflavík. The region is awash with lava fields, bubbling mud pools, and Iceland's newest volcano, Fagradalsfjall.
Reykjanes is indeed a hotbed for volcanic activity, given its position along the Mid-Atlantic Ridge. This means that there are plenty of intriguing sights to see on the Reykjanes peninsula. And it's where you'll find the famous Blue Lagoon, heated using geothermal energy.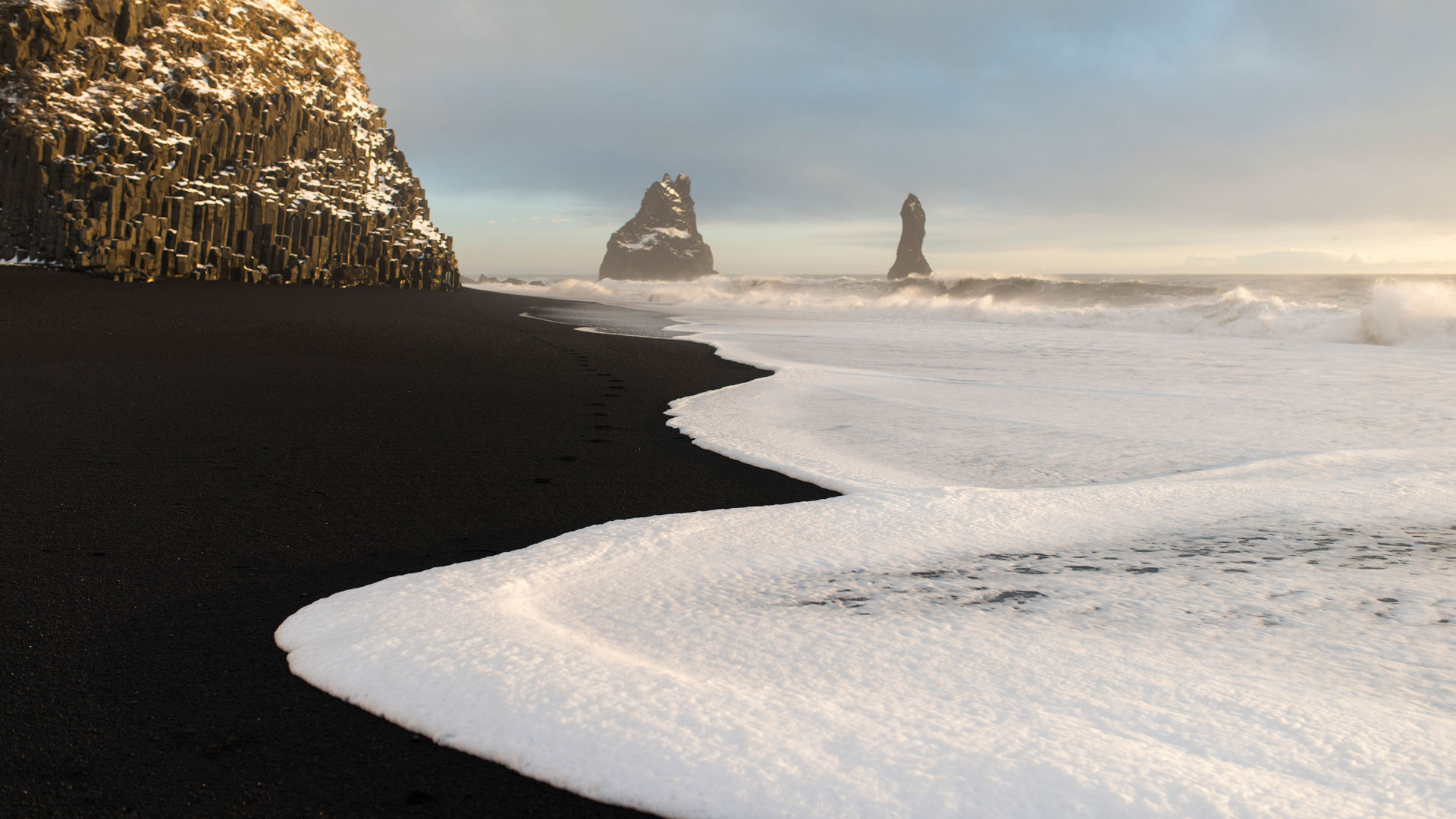 South Iceland
The most popular region in the country to visit is South Iceland, a place of glaciers, waterfalls, volcanoes and black sand beaches, among many other natural wonders. Come here and you'll see for yourself why South Iceland is such an exceptional corner of the world.
There's not one, but two national parks for you to discover: Þingvellir and Vatnajökull, as well as the Skaftafell Nature Reserve. And a cluster of volcanic islands lie off the coast, Vestmannaeyjar ("Westman Islands").
Vík í Mýrdal and Kirkjubæjarklaustur are two of the best villages to base yourself in while exploring South Iceland. Vík is located near intriguing coastal attractions, while Kirkjubæjarklaustur is set further inland, close to canyons and craters.
For mind-boggling scenic diversity, all densely packed into one beautiful region, you simply don't want to miss South Iceland.
---
---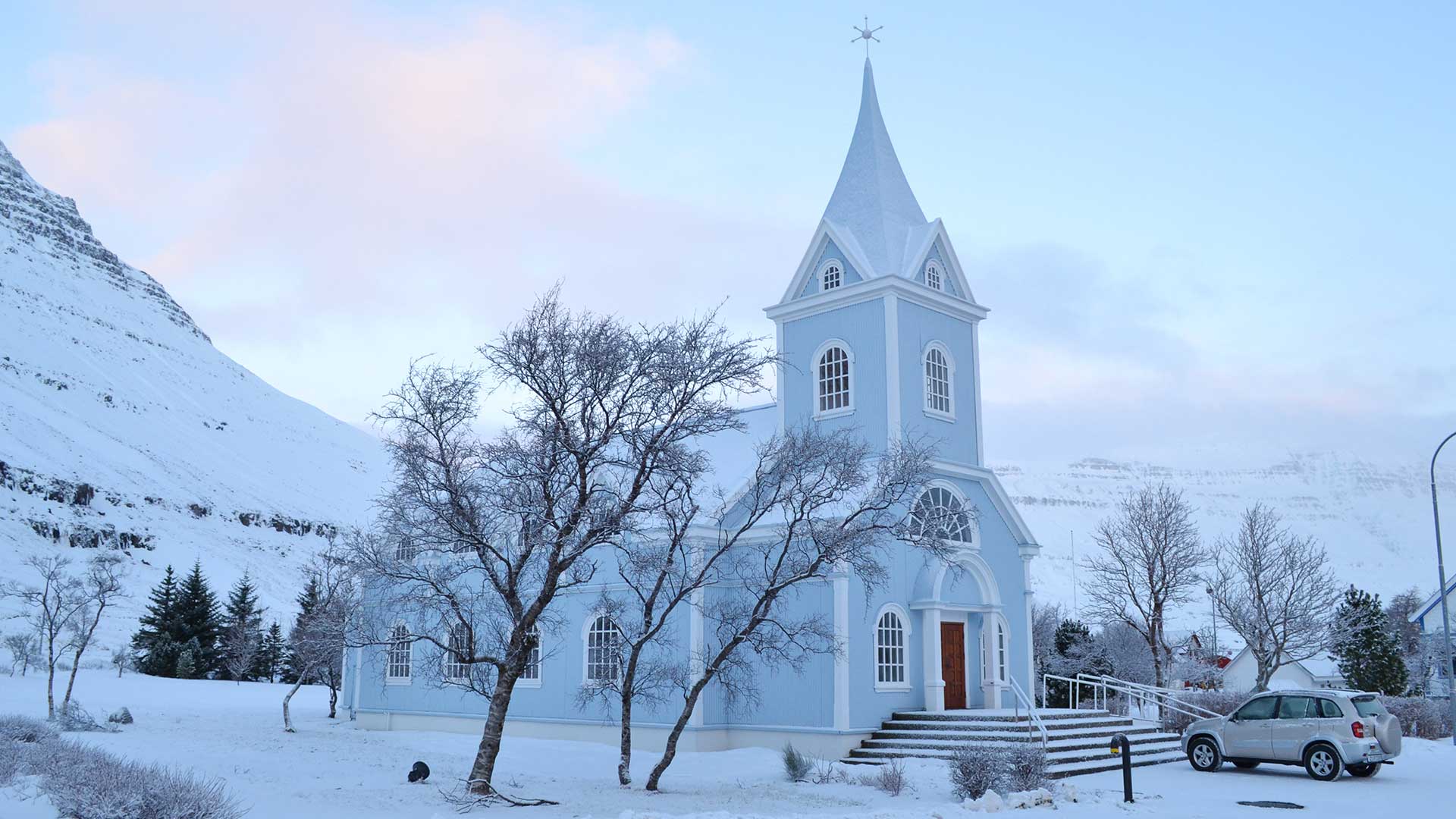 East Iceland
In East Iceland you'll come across vast fjords, rugged cliffs, characterful villages, and jagged mountain peaks. The region has some quirky hidden gems too, and even boasts the largest forest in Iceland.
Egilsstaðir is the biggest town in East Iceland, while Seyðisfjörður is home to the main ferry terminal that connects Iceland with the rest of Europe. Here you'll find a very pretty (and Instagrammable) blue church. Then there's Iceland's "French town", Fáskrúðsfjörður, which was a base for French fishermen until 1935.
Beyond the few towns and villages, cinematic landscapes await you in East Iceland. One of the most dramatic scenes is Stokksnes, where steep mountains plunge into the sea.
---
---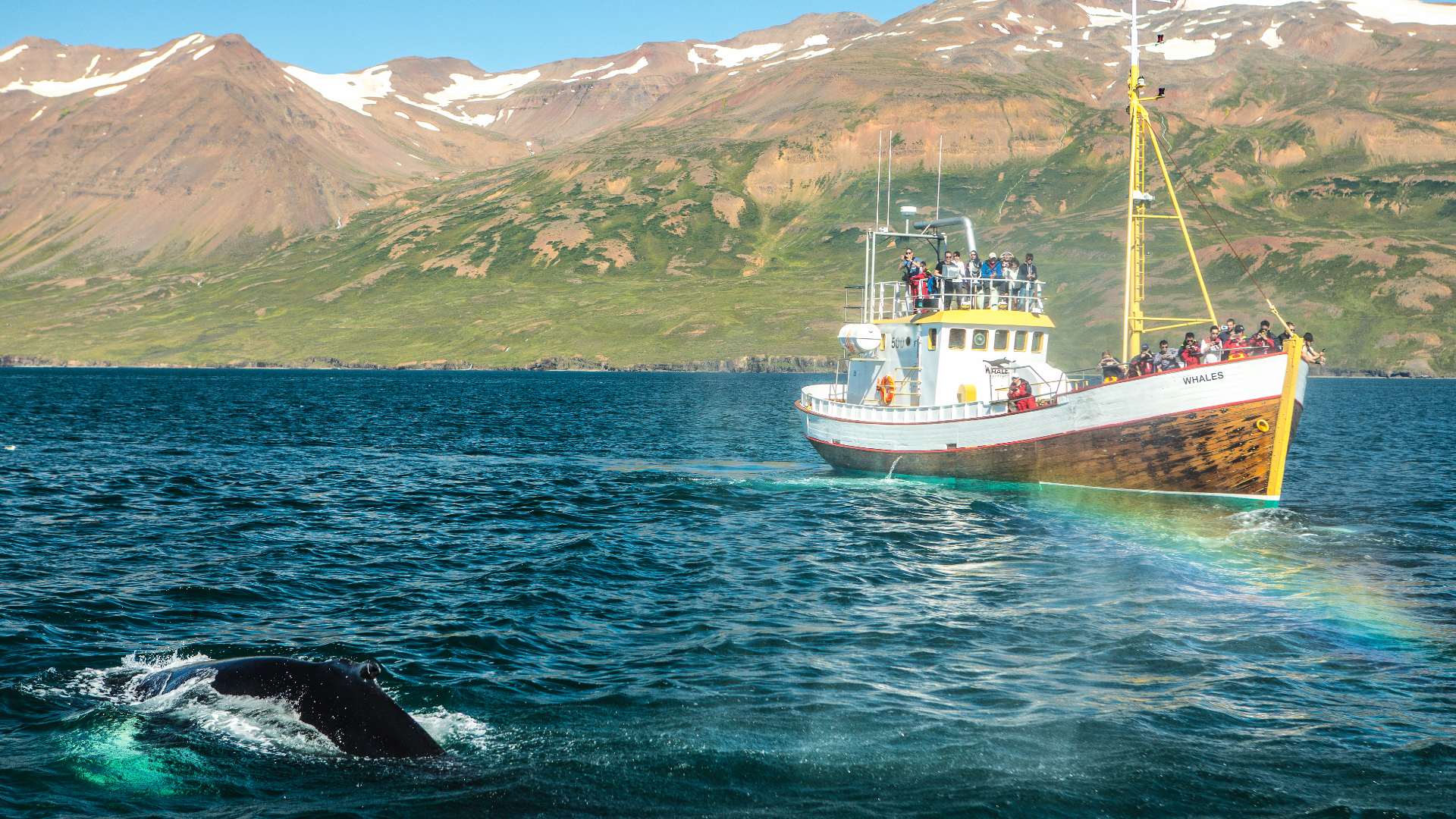 North Iceland
The northern region of Iceland dazzles with otherworldly scenery. Think moonlike terrain, beguiling lava formations, and volcanic craters. Picture impressive Icelandic waterfalls, rolling pastures where Icelandic horses roam free, and seas teeming with whales.
North Iceland is steeped in Norse mythology. Ancient legends are tied to intriguing places like Goðafoss waterfall, the Tröllaskagi peninsula, and Ásbyrgi canyon.
The main hub in North Iceland is Akureyri, the country's second largest town with plenty of cultural gems to uncover.
If whale watching in Iceland is high on your agenda, be sure to visit Húsavík. This quaint fishing village is where whale sightings are most common in the country.
---
---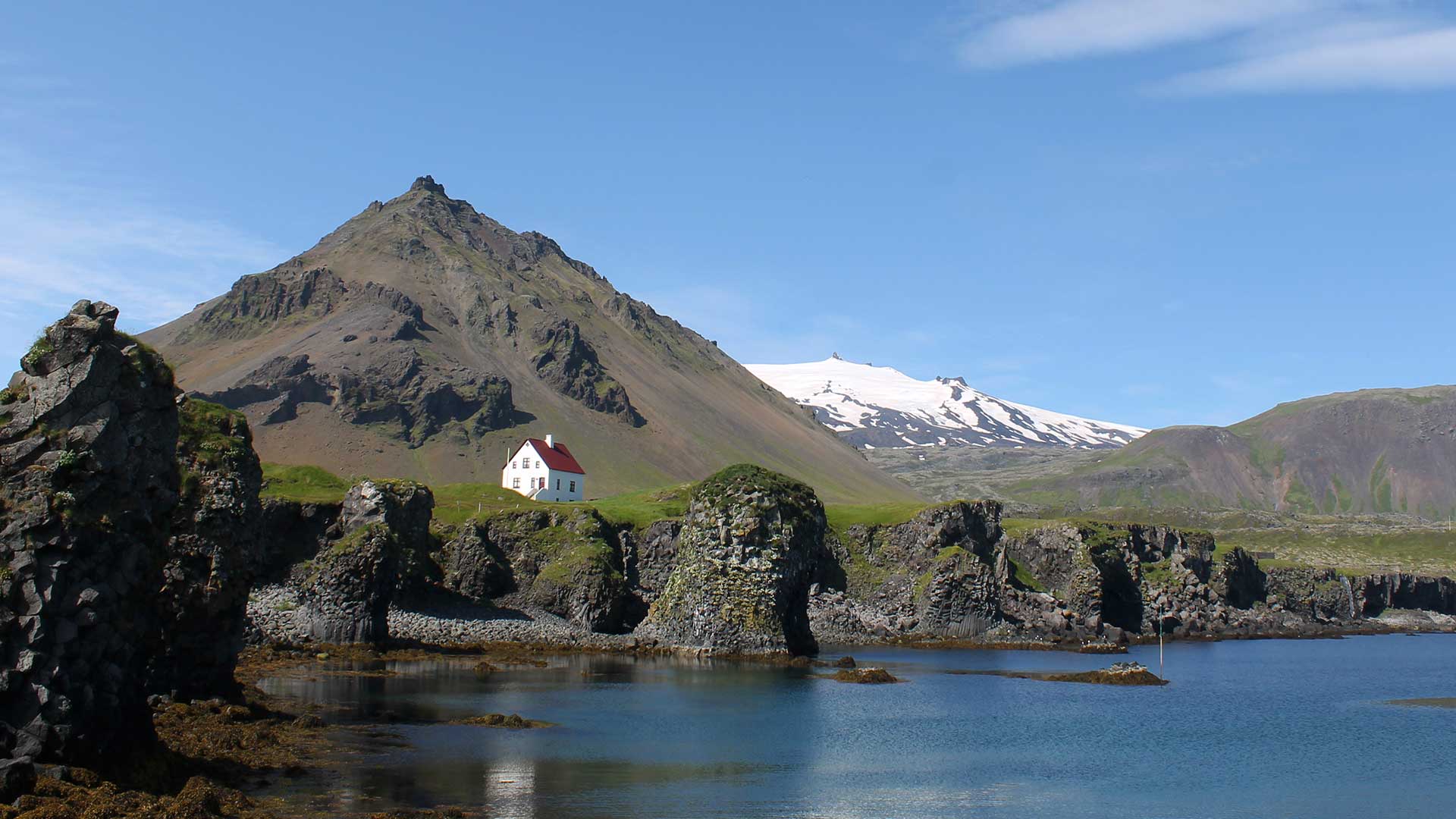 West Iceland
Easy to reach from Reykjavík, with natural gems and a rich cultural heritage to boot, West Iceland will draw you in. Caves, cliffs, volcanoes and fishing villages are all part of its allure.
There are two very different types of caving excursions you can enjoy: descending into lava tubes at Víðgelmir and Vatnshellir, and walking "Into the Glacier" at Langjökull. Plus, West Iceland is where you'll find "Iceland in miniature", the Snæfellsnes peninsula.
If you're interested in Nordic history and folklore, West Iceland has plenty up its sleeve for you. Learn about the Icelandic Sagas in Borgarnes, and visit Eiríksstaðir, birthplace of Leifur Eiríksson. He is thought to have been the first European to set foot in North America around the year 1000 AD.
---
---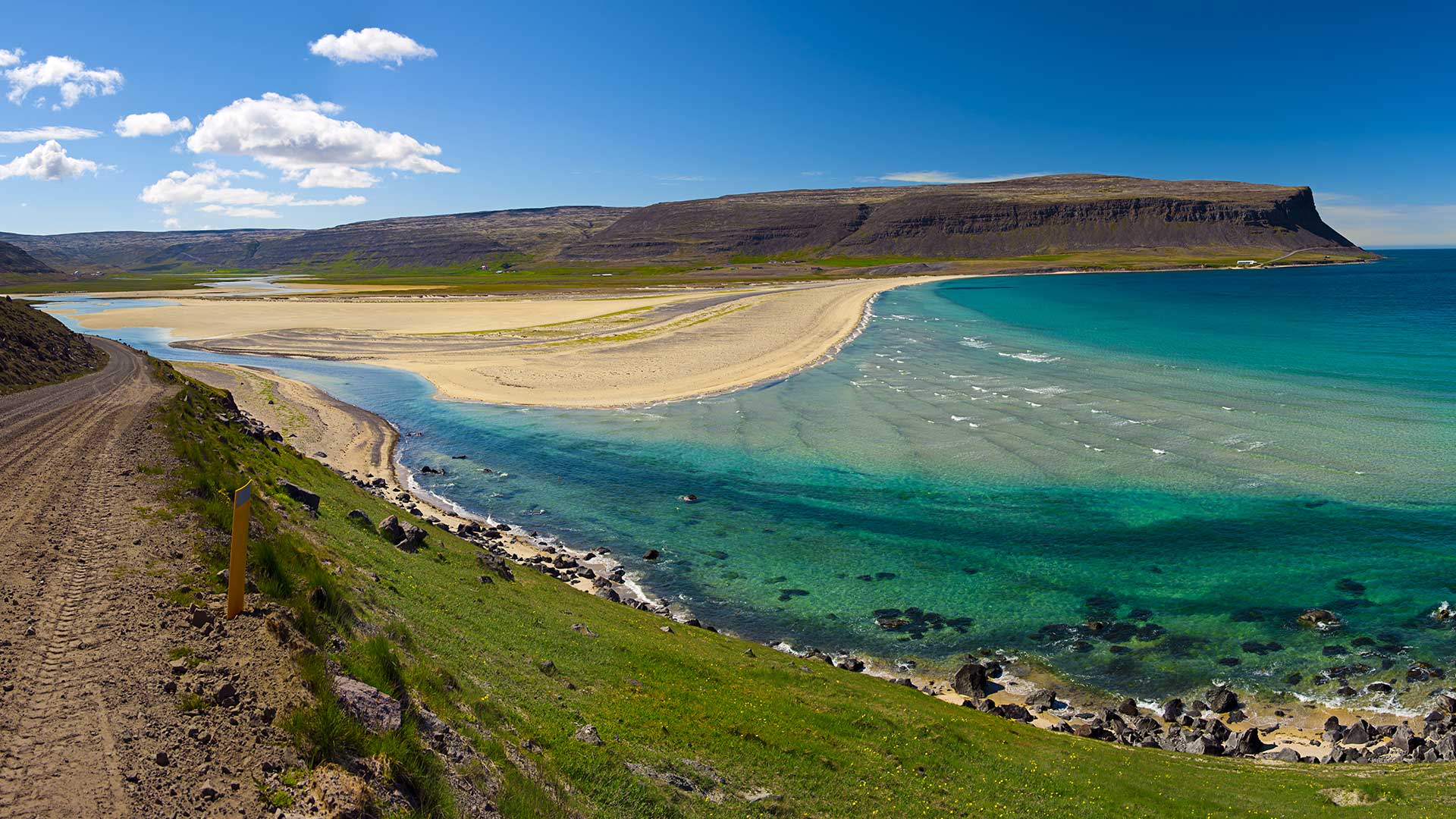 Westfjords
Rugged, wild and remote, the Westfjords offer a completely different experience to the rest of the island. Perhaps this is because the peninsula is thought to be around 24 million years old, compared to the rest of Iceland, at 15 million years old.
Or it could be the fact that the Westfjords is the most sparsely inhabited region in the country. Visit for yourself and you'll see that nature reigns supreme here. Tall, flat-topped mountains, glistening fjords, and craggy cliffs are just some of the region's highlights.
The Westfjords are one of the best places in Iceland to see Atlantic puffins, particularly at the Látrabjarg cliff. And you can look for the native Arctic fox at the Hornstrandir Nature Reserve.
There are also quirky villages like Ísafjörður and Hólmavík, where you can soak up the region's culture and pop into curious museums. Natural highlights you don't want to miss are Dynjandi waterfall, and Rauðisandur beach, distinctive for its red and gold sands.
---
---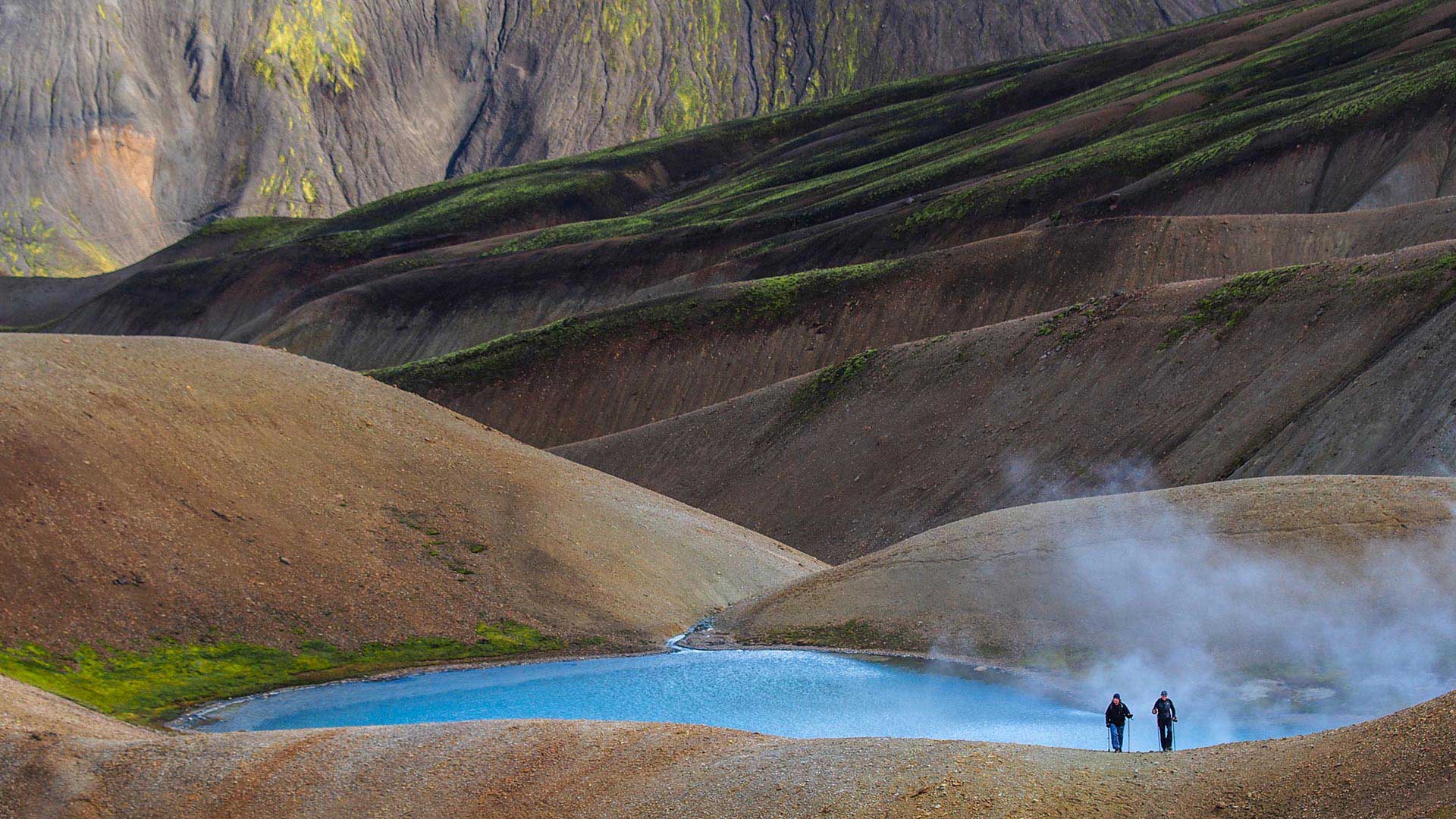 Central highlands
Venture to the heart of Iceland, the central highlands, for an expedition into the country's wild interior. Given their rugged nature, the highlands are largely uninhabited. Like the Westfjords, this region is ideal to visit if you're looking to go off the beaten path.
Here you will discover landscapes forged by strong volcanic activity, as the highlands lie above the Mid-Atlantic Ridge. Imagine vast, impenetrable scenery, brimming with volcanoes, canyons, mountain ridges, hot springs, waterfalls and lava fields.
Walkers are drawn to the meandering trails of Landmannalaugar and Þórsmörk. You can roam both of these hiking havens on the famous "Laugavegur" trail over the course of a few days.
The only way you can access the central highlands is via mountain roads known as F-roads, which close in winter. The terrain is rough so you must rent a 4x4 to get here.
---
---
Best places to go in Iceland
It may be a small island, but the diversity of Iceland will astound you. Stand in awe at landscapes shaped by fire and ice, soak in naturally heated pools, and immerse yourself in the world's northernmost capital city.
These are the best places in Iceland to visit.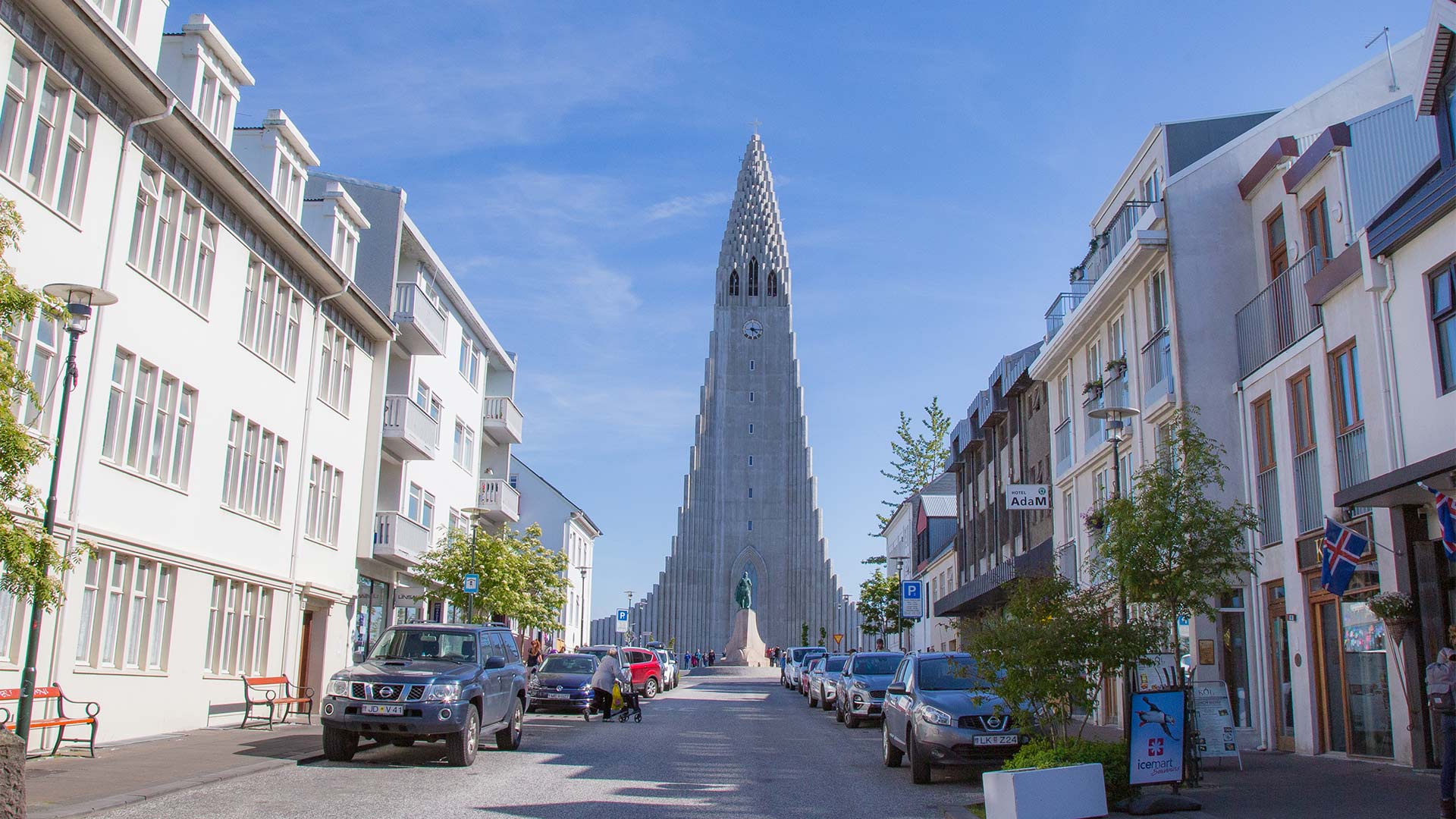 1. Reykjavík
This compact yet lively capital city is most likely where you'll start your tour of Iceland. But you don't want to rush your time here, as Reykjavík is an exciting destination in its own right.
Soak up the city vibes by enjoying the capital's bar and nightlife scene. Go shopping in downtown Reykjavík, take a stroll along the coast, or join a local foodie tour to taste your way around the city.
Lay your eyes on the city's intriguing architecture, like Hallgrímskirkja Church and Harpa Concert Hall. Learn all about Icelandic nature at the interactive Perlan museum, or feel what it's like to see the country from above on the FlyOver Iceland ride.
These are just a few of the best things to do in Reykjavík. The capital of Iceland has so much more in store for you!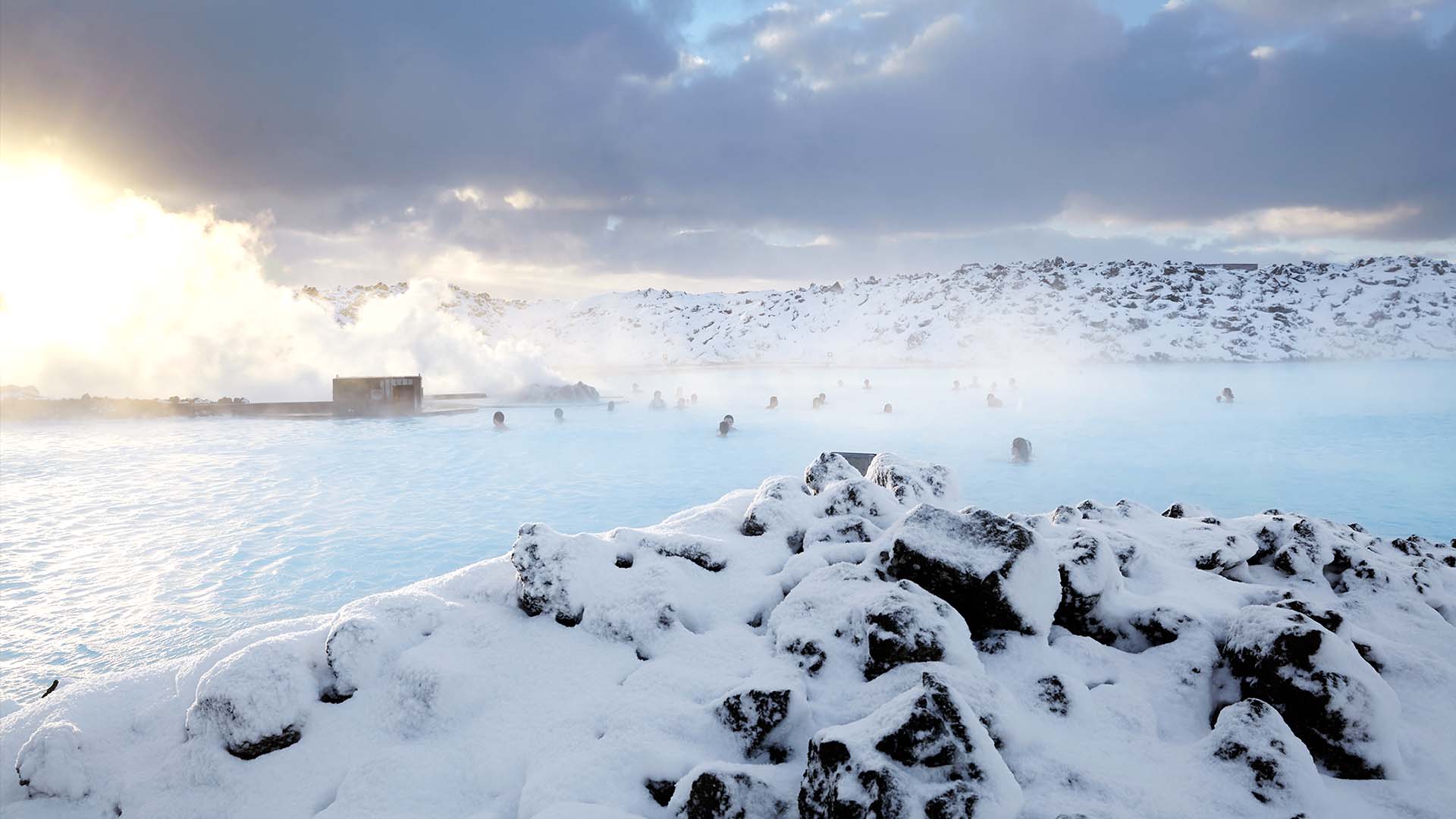 2. Blue Lagoon
Thanks to its abundance of geothermal energy, Iceland is awash with hot springs to bathe in. But the most famous of all is the Blue Lagoon, a spa pool that's one of the most relaxing places to be in Iceland.
Imagine swimming in milky blue waters, heated to a perfect temperature of 39°C (102°F), while surrounded by black lava fields in the Icelandic countryside. You can even soak your bones throughout winter. In fact, the Blue Lagoon is even more tempting when it's snowing.
Best of all, you can easily reach the Blue Lagoon from both Reykjavík and Iceland's international airport, making a visit here a no-brainer.
---
---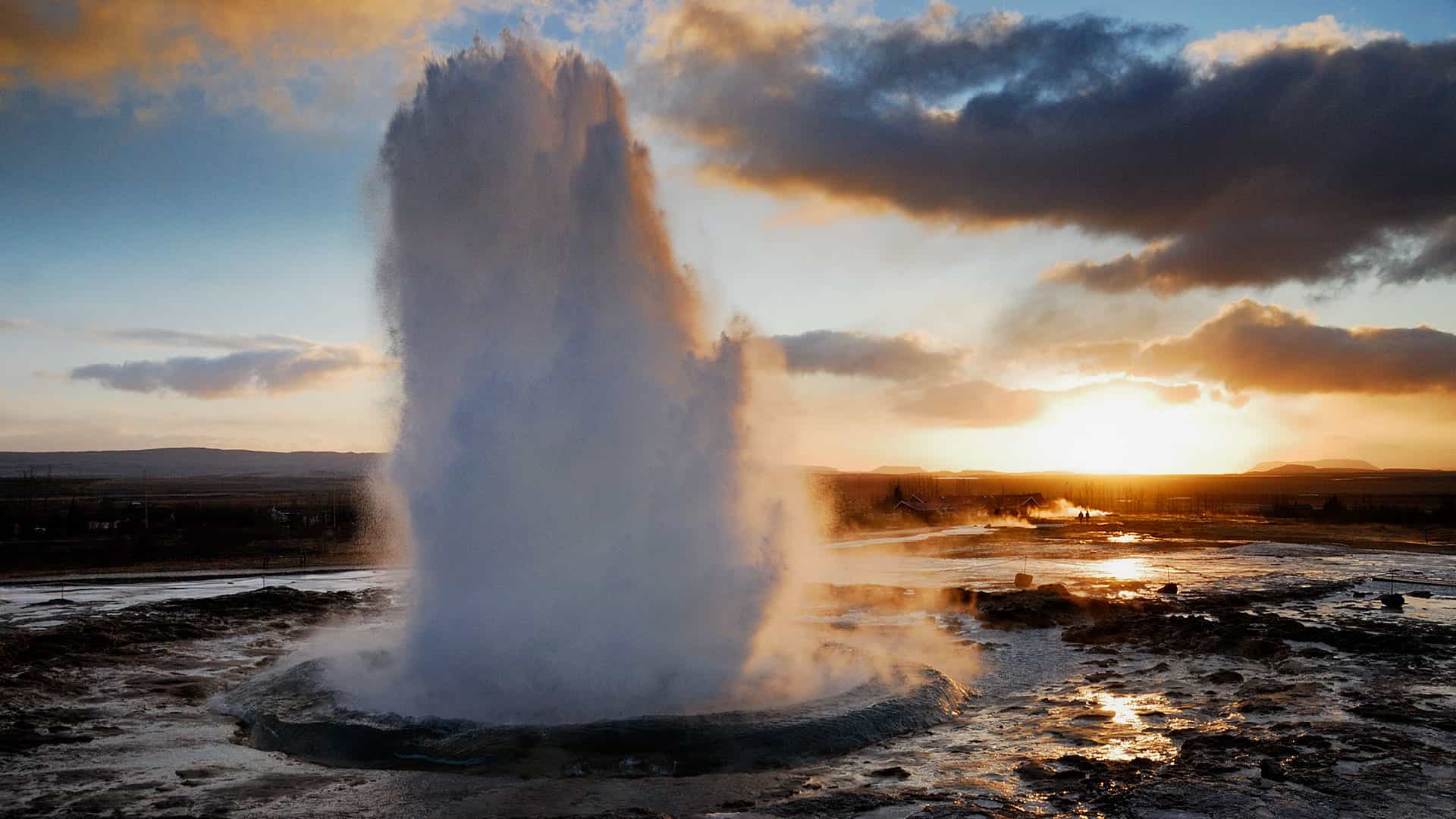 3. The Golden Circle
One of the most unmissable places in Iceland is the Golden Circle, a loop dotted with mind-boggling sights, not far from Reykjavík. This corner of the country is as important historically as it is geologically, making it twice as appealing to discover.
On your journey along the Golden Circle, you'll be able to explore waterfalls, geysers, and the Mid-Atlantic Rift in one day. Gaze at the tumbling cascade of Gullfoss, the "golden waterfall", and watch the lively Strokkur geyser erupt every 10 minutes or so.
Then there's Þingvellir National Park, the only place on the planet where you can clearly see the edges of the North American and Eurasian plates above the sea. And it's the site of the world's oldest parliament that continues to this day: the Alþingi, established in 930 AD.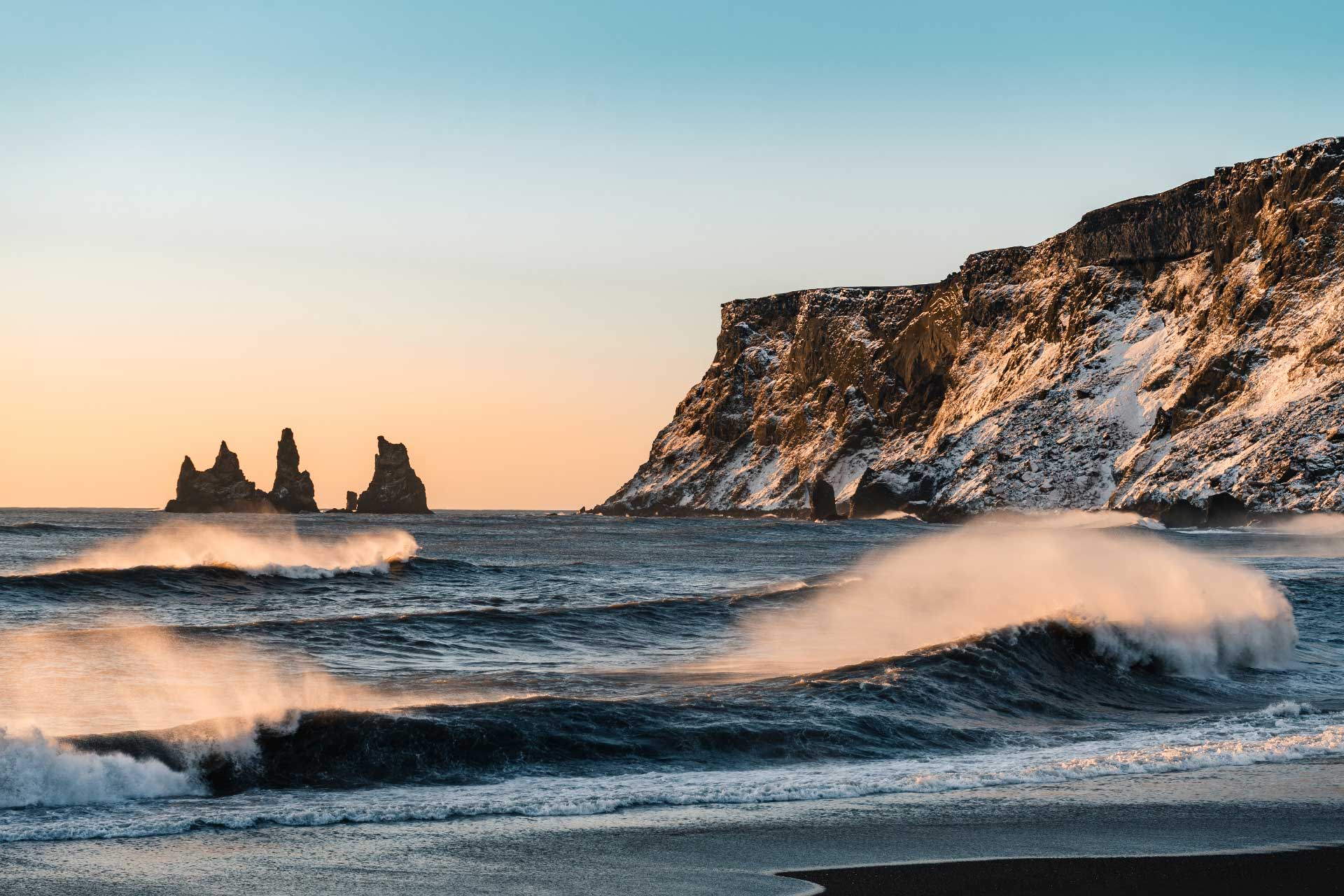 4. Vík
A trip to South Iceland will reward you with jaw-dropping views at every turn, which is why it's such a popular region to visit. The village of Vík í Mýrdal is studded on the south coast of Iceland and flaunts many attractions you'll want to see. These include curious rock formations and black sand beaches.
Discover Dyrhólaey, jutting out to sea with a natural rock arch. Look out towards the Atlantic Ocean to spot the volcanic sea stacks of Reynisdrangar. And be sure to stroll along the black sands of Reynisfjara, the most famous beach in Iceland.
What's more, Vík happens to be one of the best places in Iceland to see the aurora borealis.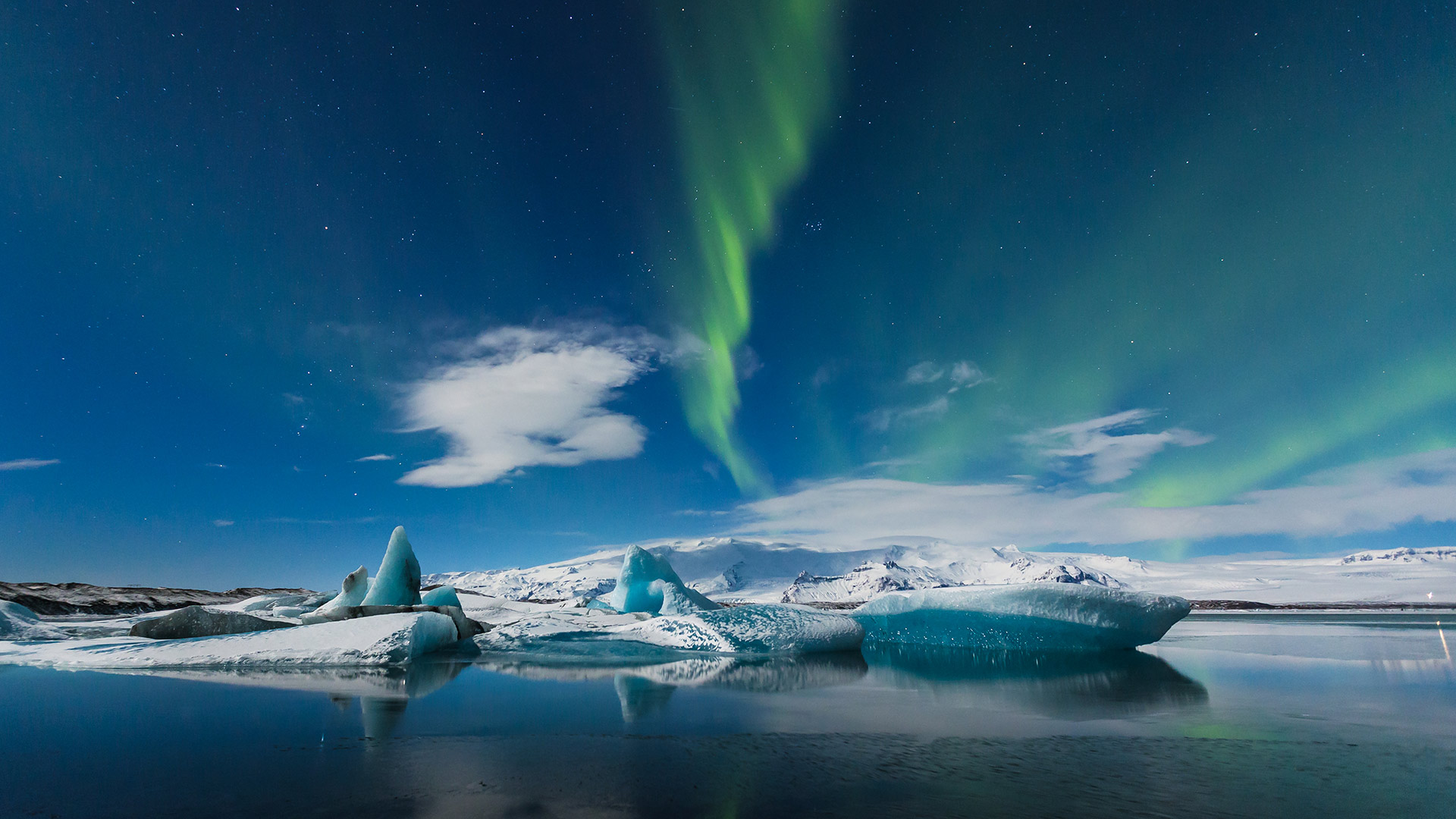 5. Jökulsárlón glacier lagoon
Travel beyond Vík towards East Iceland and you'll be treated to some of the best scenery in the country. One place you should definitely stop at is the Jökulsárlón glacier lagoon, widely thought to be among the most beautiful sights in Iceland.
You'll be entranced by the floating chunks of ice that calve from the nearby Vatnajökull glacier and drift out to sea. It's a vast but serene setting, surrounded by snow-topped mountains, that makes you feel at one with nature.
To immerse yourself in the landscape even more, take a zodiac boat tour or go kayaking across the lagoon.
---
---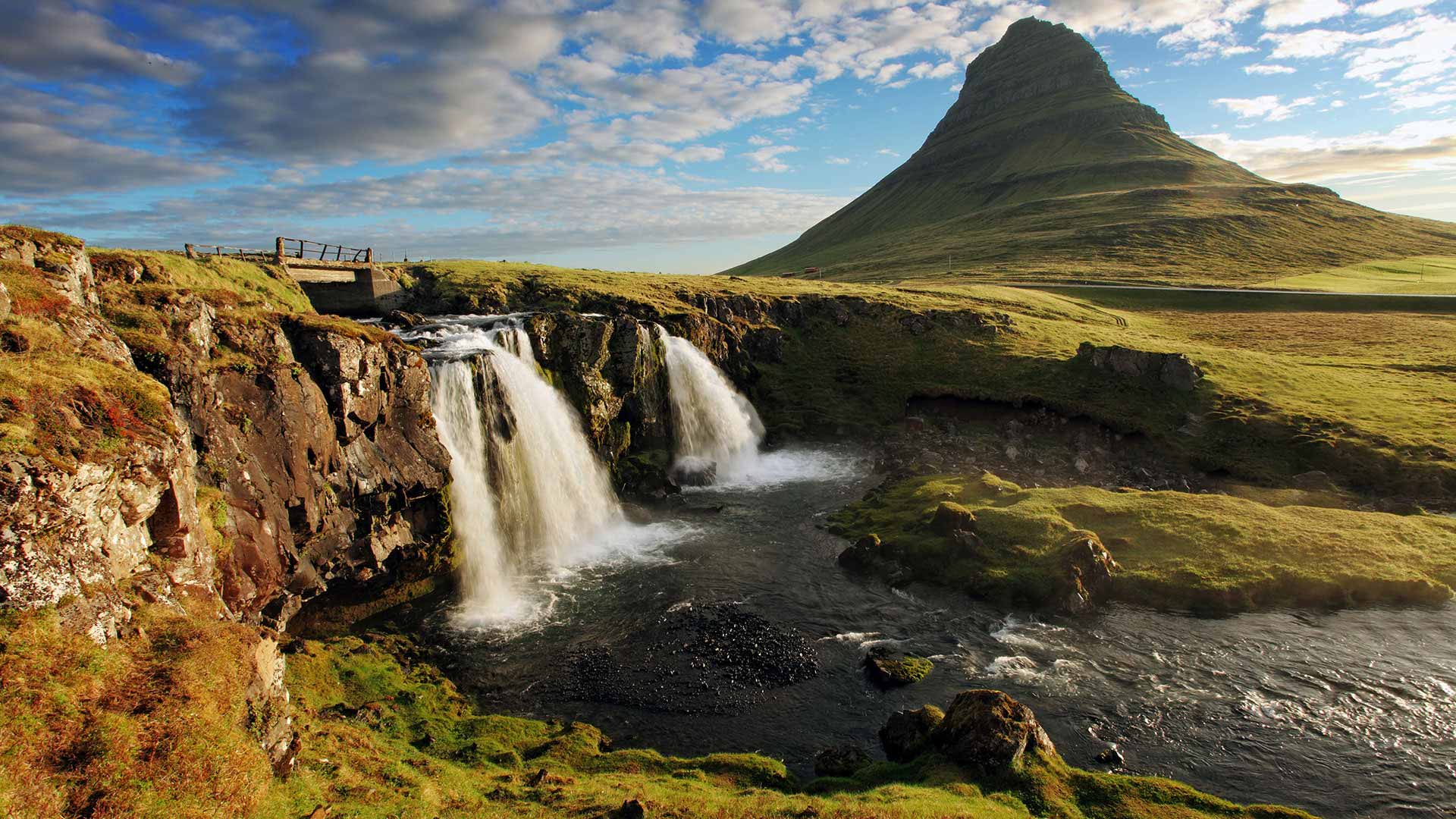 6. Snæfellsnes peninsula
If you like the sound of exploring "Iceland in miniature", head to the Snæfellsnes peninsula. This stretch of land, unfolding from West Iceland into the Atlantic, cradles a diverse patchwork of landscapes and attractions. Think lava fields, basalt cliffs, waterfalls, mountains, and even a glacier-topped volcano.
Go hiking in the Snæfellsnes National Park, walk through the 8000-year-old lava tube at Vatnshellir Cave, and photograph the famous Kirkjufell mountain. You can also wander through charming villages like Arnarstapi and visit the black church of Búðakirkja.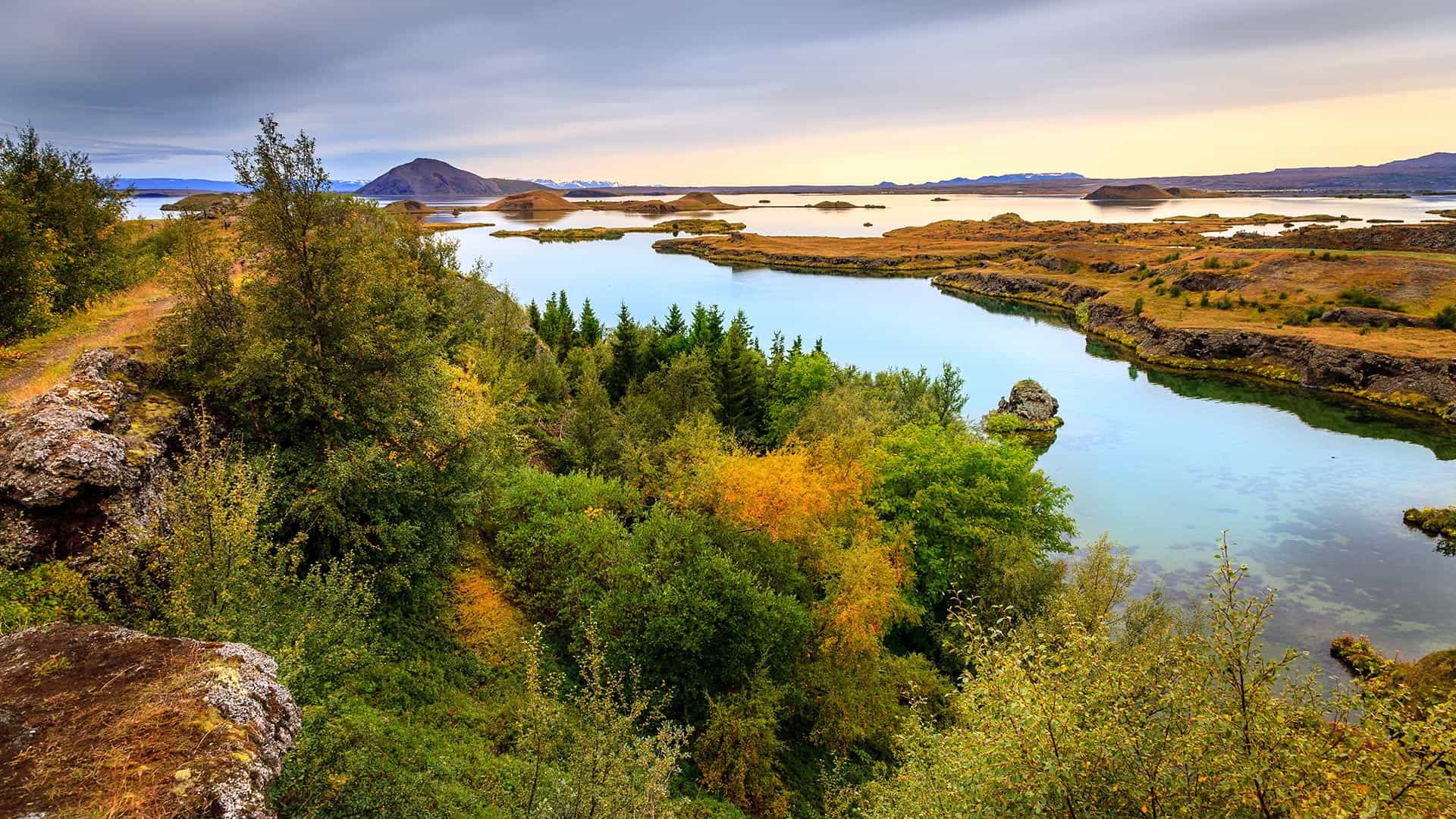 7. Lake Mývatn
When you embark on a full circle tour, following the Ring Road around Iceland, you'll get to experience North Iceland. One of the must-see sights here is Lake Mývatn, a shimmering body of water encircled by volcanoes and lunar landscapes.
Look out for the birdlife around the lake and discover the lava pillars, rootless vents, and pseudo-craters all around it. Once you're done with the day's adventures, relax in the soothing, warm waters of Mývatn Nature Baths.
Lake Mývatn is part of the Diamond Circle route in Iceland, the north's answer to the Golden Circle. You'll get to see the mighty waterfalls, Dettifoss and Goðafoss, as well as the lush Ásbyrgi canyon and the fishing village of Húsavík. This harbour town is the whale-watching capital of Iceland, by the way!
---
---
Best time to visit Iceland
When planning your Iceland trip, you might start by deciding what you want to experience. Then you can work out the best time to travel depending on the activities you'd like to do and the places you wish to visit.
Or you might have a set time of the year when you need to go on vacation. In this case, you need to find out if Iceland is the right choice for your holiday.
The good news is that Iceland is a year-round destination and you can expect to have an unforgettable getaway here whenever you visit.
---
---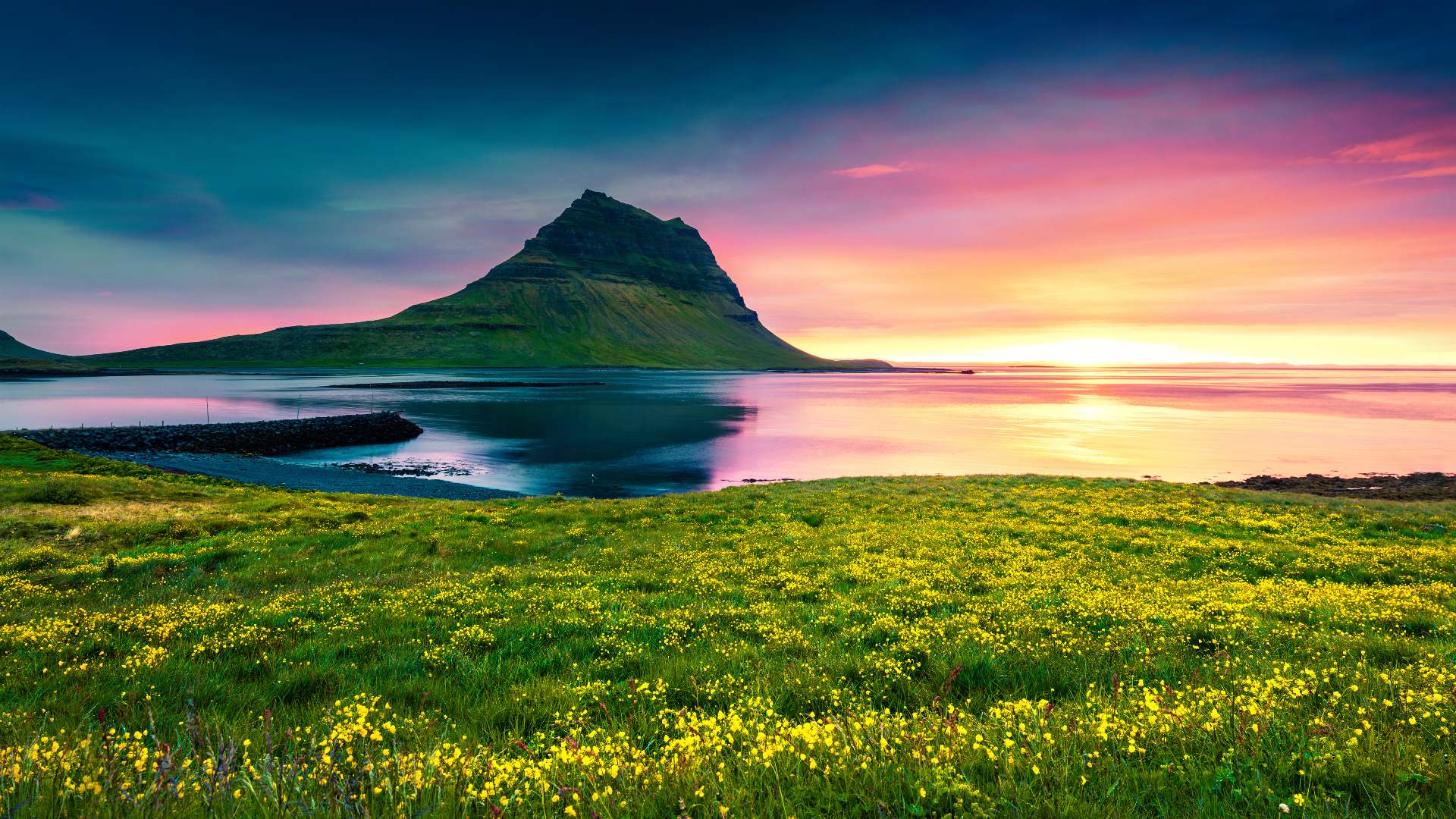 Summer in Iceland
If you're looking for the best weather of the year, head to Iceland in summer: June, July and August.
This is the peak season, as not only are temperatures mild, but you also get long daylight hours. The summer solstice in the Nordics occurs in June, and the sun doesn't really set in Iceland around this time, a phenomenon called the "midnight sun".
Summer is the perfect time for outdoor activities, as the conditions are ideal for you to be out exploring nature for longer.
---
---
Although the height of summer is from June to August, the summer travel period lasts longer than this. You can visit Iceland in April, May or September to experience the "shoulder season".
During these months, you get better weather and longer days than in winter. But it's not the peak travel time, so you'll have a quieter travel experience than in June, July and August.
Essentially, Iceland summer tours are best for:
Midnight sun
Hiking
Wildlife watching
Off-the-beaten-path adventures
Festivals and events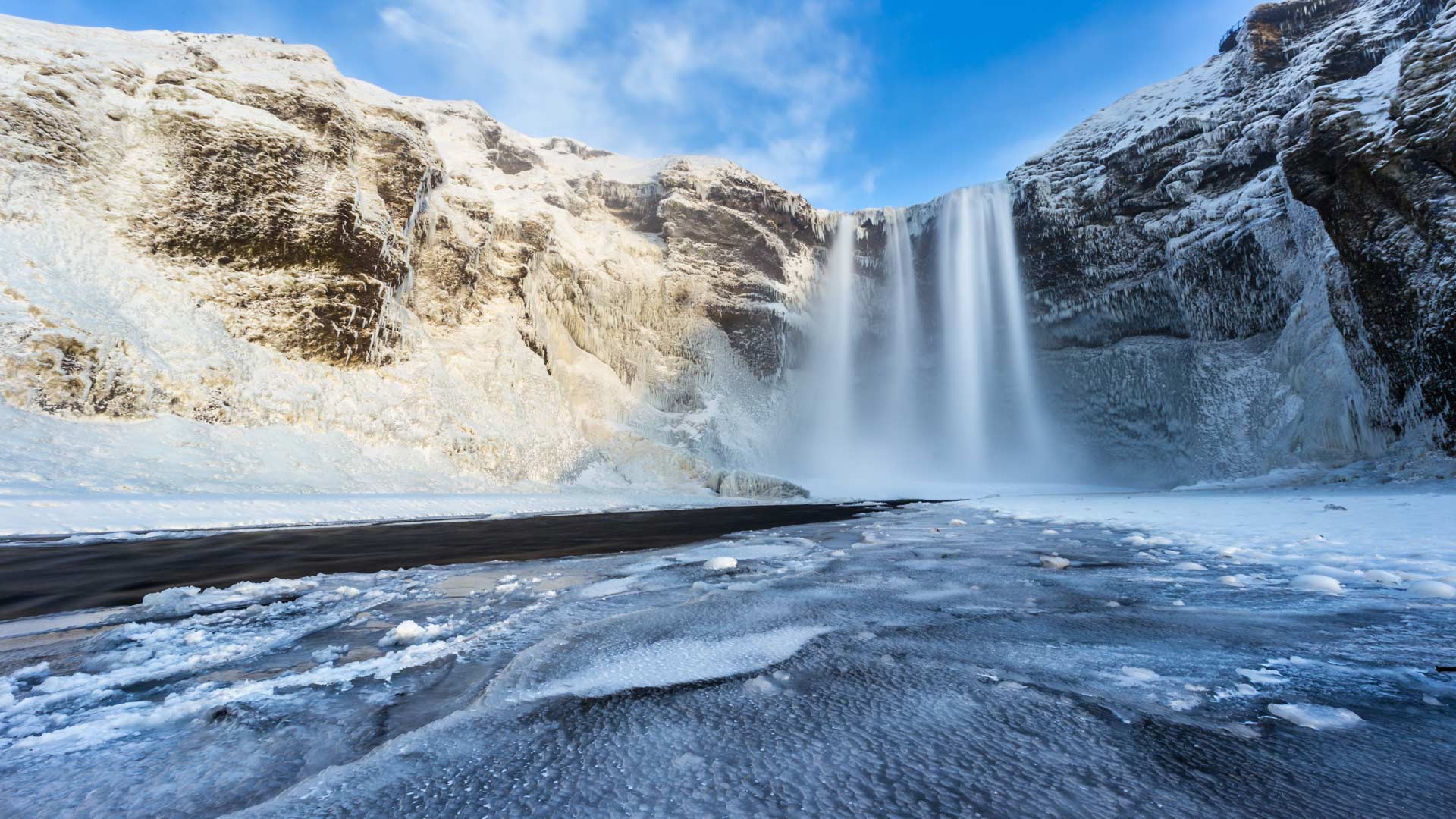 Winter in Iceland
If you travel to Iceland between October and March, you'll be there for the winter period. One of the best reasons to visit during this time of the year is to see the northern lights.
Since the days are long in summer, this means that in winter they are short. With more hours of darkness, you have more chances to spot the aurora borealis in Iceland's night skies. When it's dark, you can distinguish the colours of this magical spectacle clearly.
The winter solstice takes place in December, which is the darkest month of the year. It's also an exciting time to be in Iceland, as you can soak up the festive atmosphere around Christmas and New Year.
---
---
There are more reasons for you to want to explore Iceland in winter. You could see lava fields, waterfalls and volcanoes cloaked in ice and frost. The contrast of black sand beaches with white snow is beautiful to behold.
Another cool thing you can do is ice caving. From November, glacial waters freeze over and form natural caverns of ice. With a guide, you could venture into them to see the otherworldly blue formations first-hand.
Overall, winter trips to Iceland are best for:
Northern lights
Ice caving
Festive experiences
Frosty landscapes
Quieter travel
---
---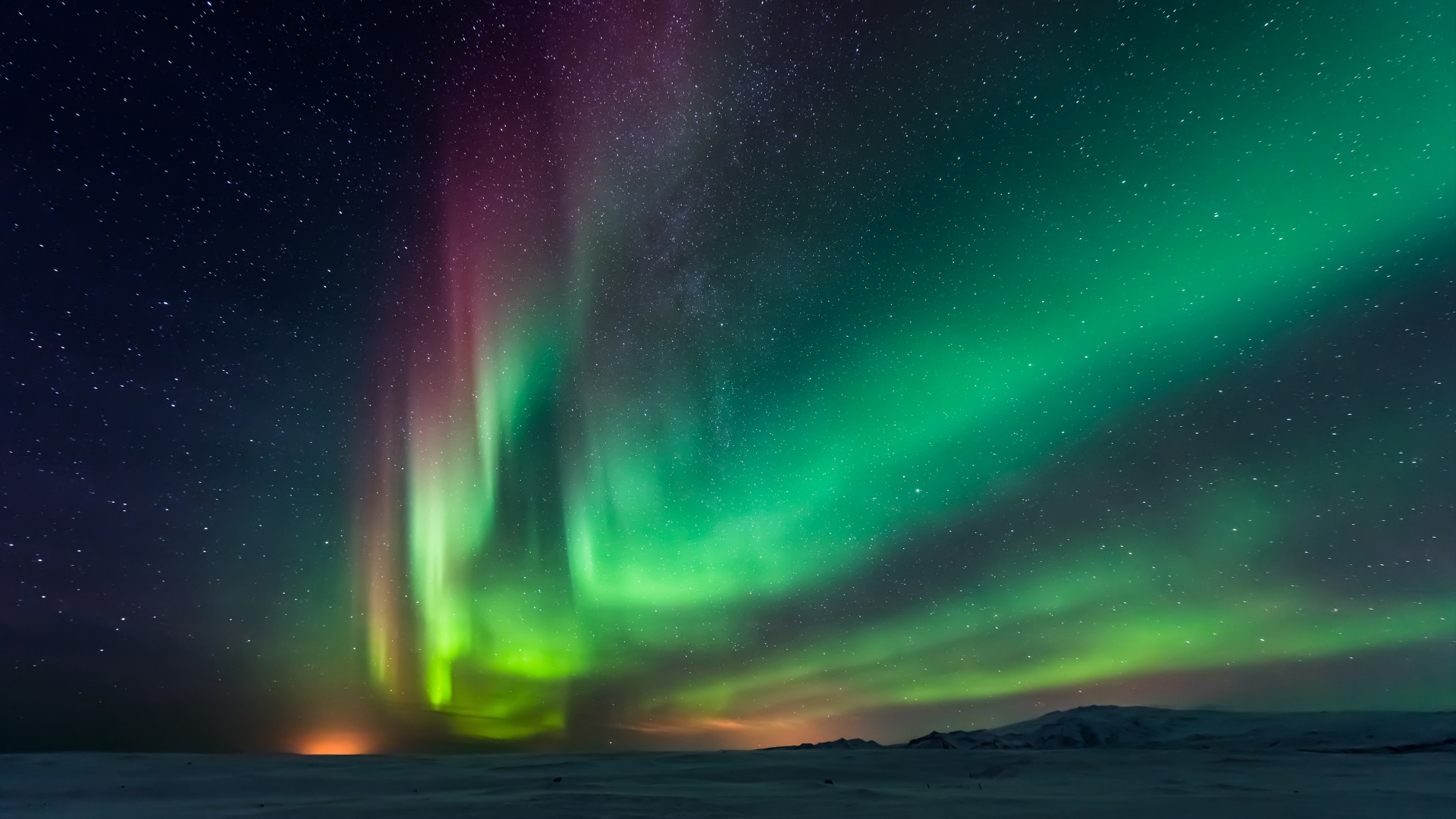 Top ways to travel in Iceland
There are a few different ways you can travel in Iceland, so deciding how to explore the country depends on your personal preferences. Here are the top recommended ways to get around and experience Iceland's many wonders.
1. Take a road trip
Renting a car and taking a self-drive tour around Iceland is a popular choice for many visitors. You get to set the pace and have the freedom to stop whenever you want. This means you can choose how long to spend discovering top sights and hidden gems.
A road trip is one of the most flexible options, because you are travelling independently so your itinerary can be tailored to suit you. Bear in mind that you won't be accompanied by a guide on a self-drive tour, apart from any excursions you book.
You'll need a valid driving licence to rent a car in Iceland. And you should familiarise yourself with the rules of the road before you embark on your journey.
---
---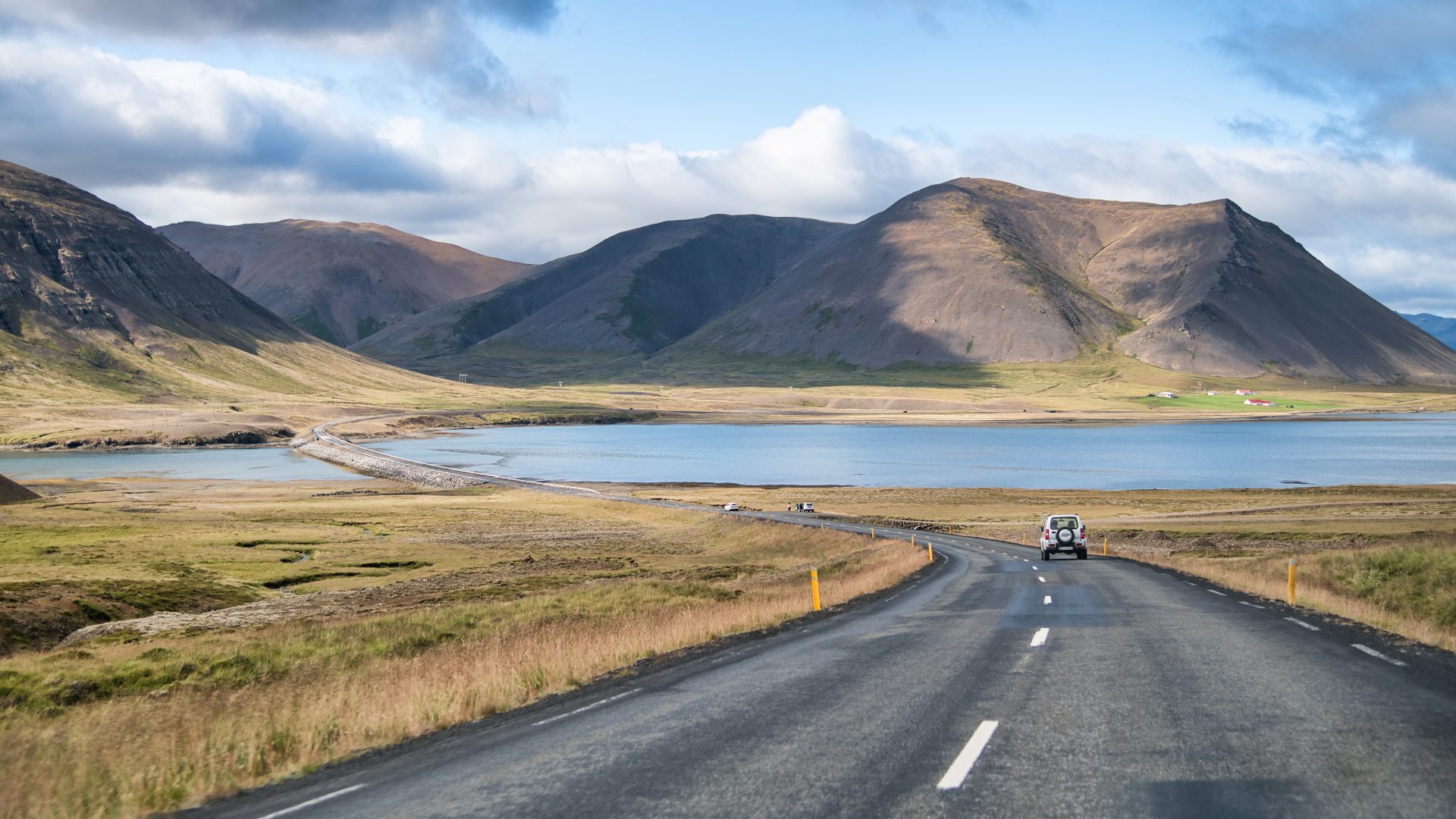 2. Explore with a private guide
If you don't want to drive, but love the idea of a flexible itinerary that's tailored to you, opt for a private tour of Iceland.
This is the most exclusive way to see Iceland and is perfect for when you want to travel alone or in your bubble with friends or family members. You'll have a local guide all to yourselves for a more personal experience of Iceland.
They will share their insider knowledge with you, so you get deeper insights into all the locations you visit. And they'll drive you from one highlight to the next, while you just relax and watch the scenery unfold outside your window.
You can upgrade your trip even further with a privately guided, luxury tour of Iceland. You'll stay at the best hotels in Iceland and enjoy exclusive experiences.
---
---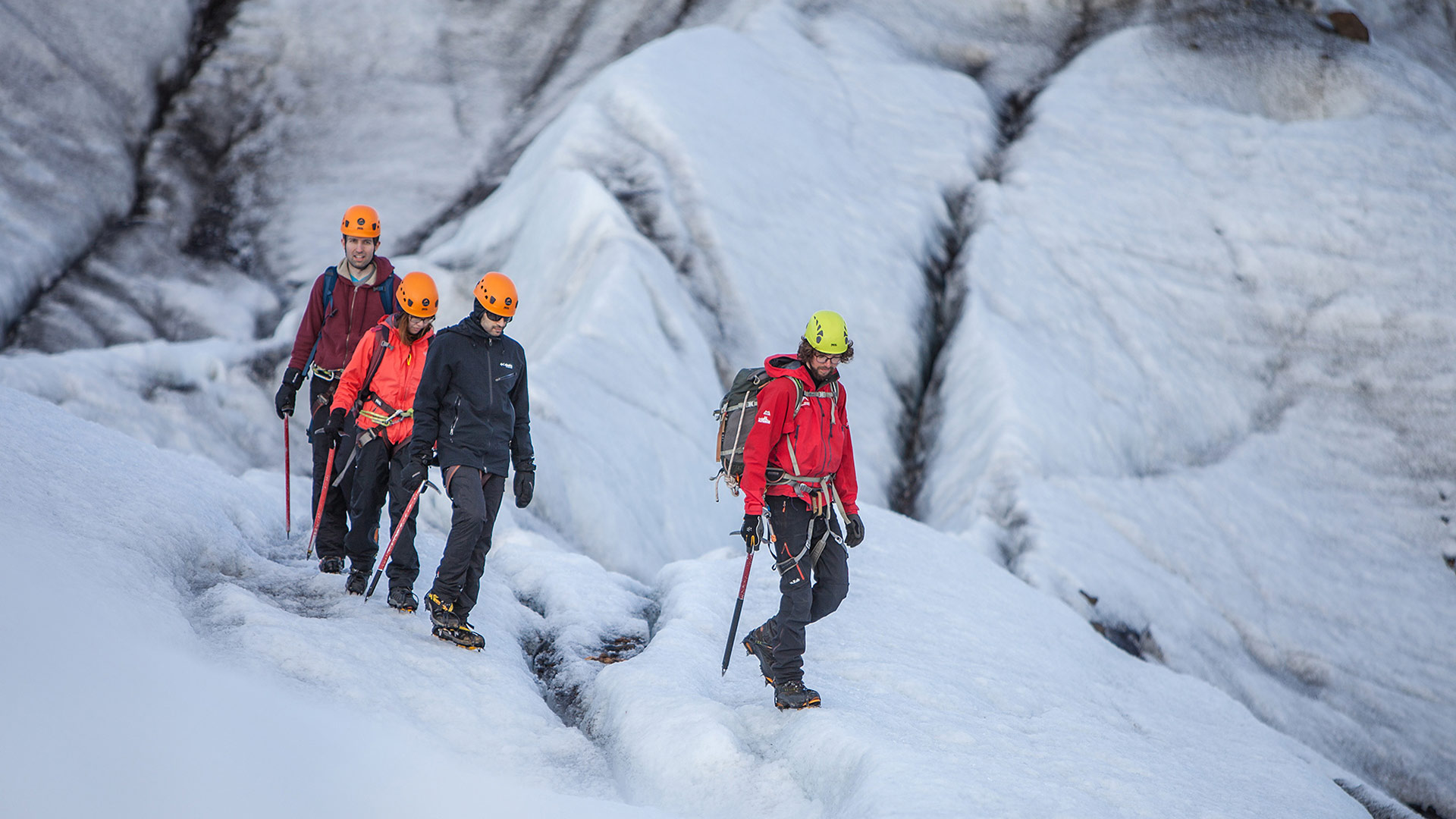 3. Join a small group
Another way to explore with a guide is to join a small group tour of Iceland. You'll have the opportunity to learn from a local, who will take you to each attraction and share their knowledge and favourite spots.
The benefit is that you'll travel with like-minded visitors, which is great for making new friends from around the world. But you'll have time on your own too, and if you're travelling Iceland solo, you won't share a room with a stranger.
It's also good to know that Nordic Visitor only organises small minibus tours with a maximum of 16 people. This ensures you have a more relaxed and personal experience compared to large coach trips.
---
---
4. Enjoy day trips from the city
A multi-day Iceland tour package is one other option for you, which combines independent travel with guided experiences. You'd base yourself in one or two places – such as Reykjavík or Akureyri – and have activities arranged for when you want them.
This is ideal if you're staying in Iceland for around a week, as you'll have the convenience of returning to the same hotel or guest house each night. You'll get to enjoy guided excursions with local experts, but then have free days to explore at your leisure.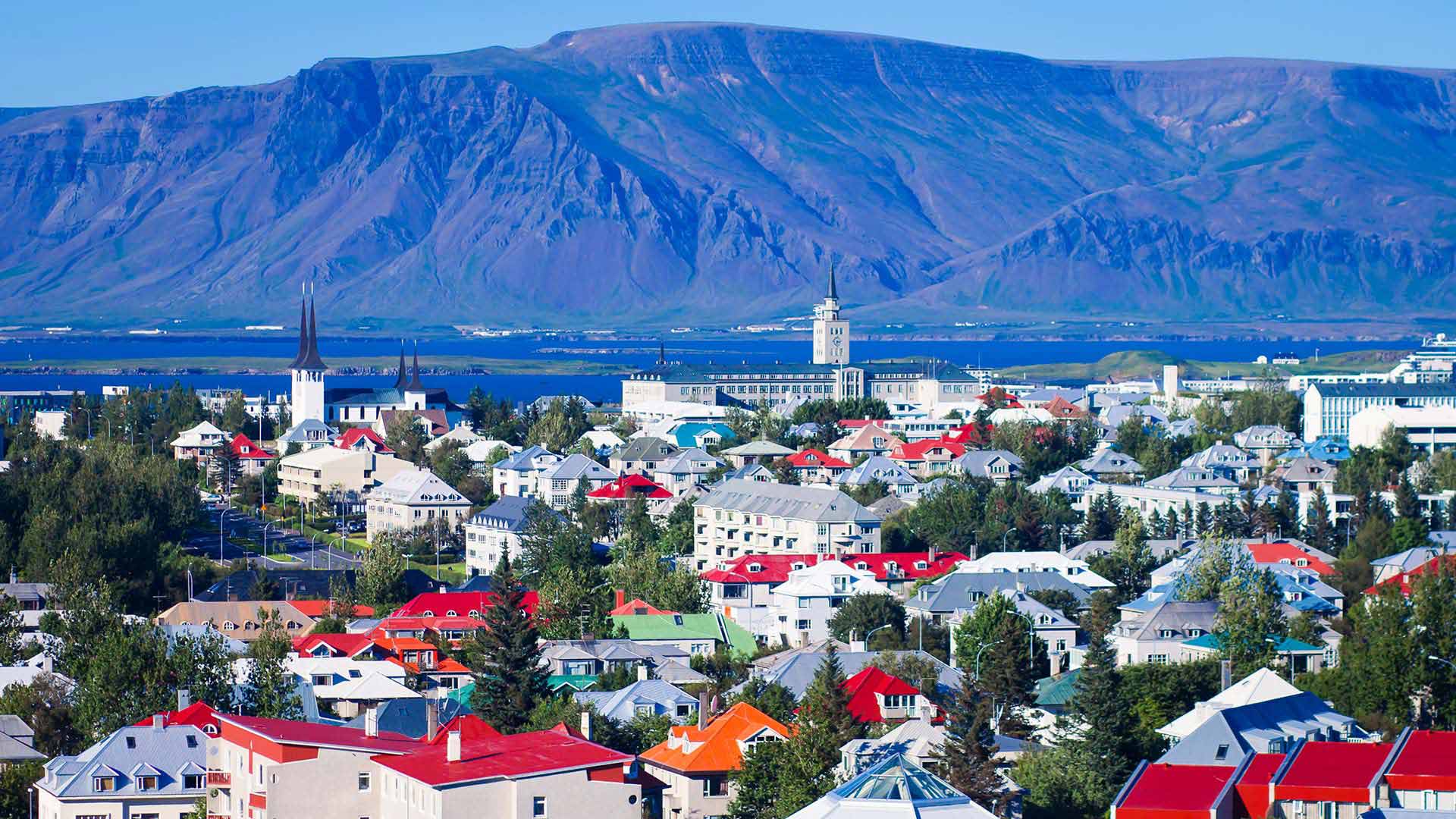 How many days to spend in Iceland
An important part of planning your Iceland travel experience is figuring out how long to stay for.
You might have a fixed amount of time available and will work your itinerary around that. Or perhaps you're able to stay as long as you like, but you're not sure how many days you actually need in Iceland.
In short, the most popular length of stay for visitors is 10 days, and a minimum of 1 week in Iceland is ideal. But if you stay even longer, you will be able to get the most out of your vacation.
Here is a breakdown of the sort of things you can do and places you can visit, depending on how much time you have for your holiday.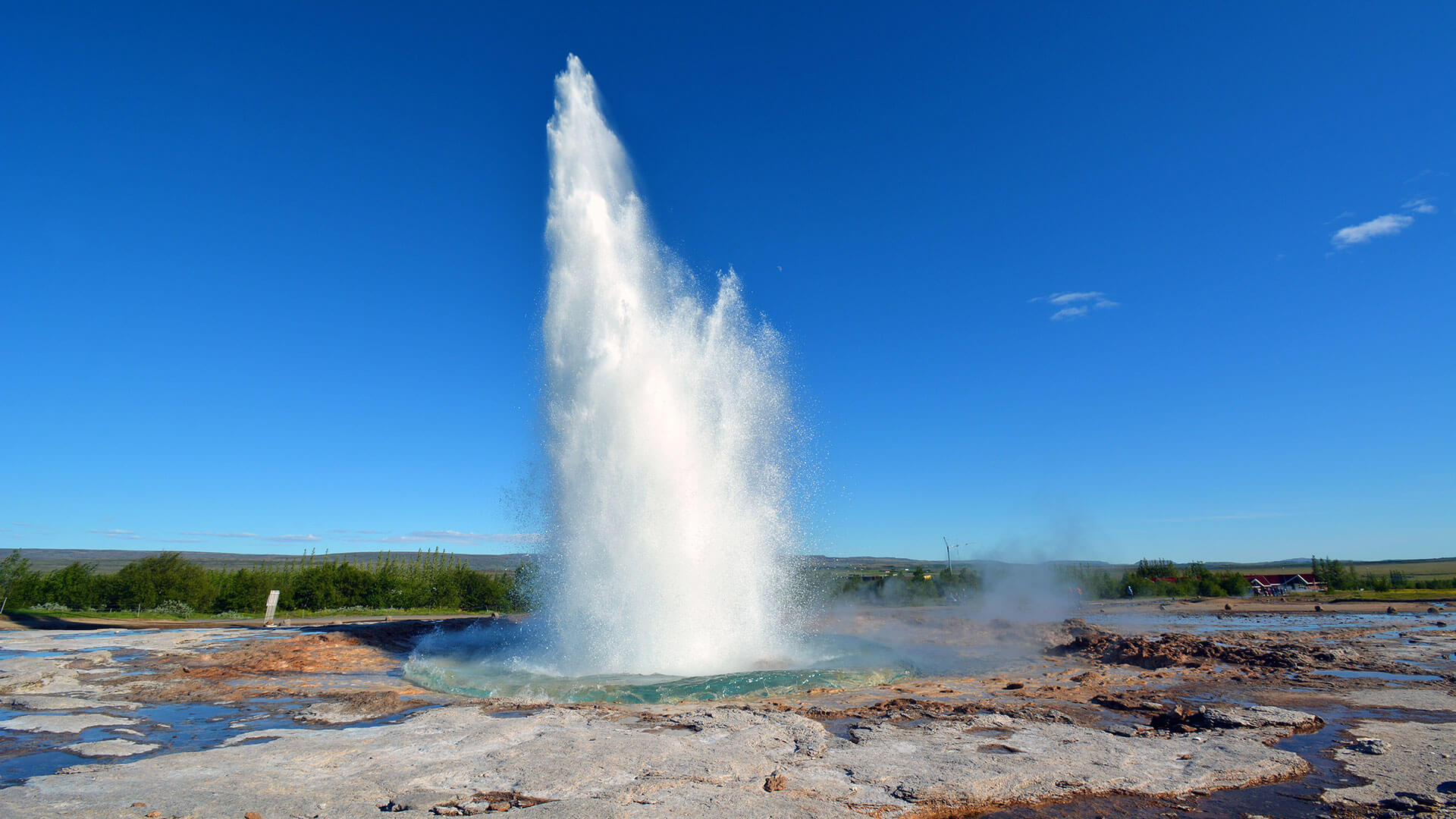 3-4 days in Iceland
With a couple of days, you could base yourself in Iceland's capital and enjoy day trips to attractions nearby, like the Golden Circle and Blue Lagoon. This is a great introduction to Iceland, as you'll get to discover the famous places that are not far from Reykjavík.
Or start in the city, then spend a night or two in the countryside. Either rent a car or have a private guide take you there. You could head to the south coast or Icelandic highlands.
---
---
5-7 days in Iceland
If you can take a few days for your trip, you'll have the time to take in more stunning sights. Between 5 and 7 days is ideal for exploring one area of Iceland in-depth, such as the attraction-packed regions of South and West Iceland.
Stay for 7 days, and you could travel at a more leisurely pace. Experience more of Iceland's diverse scenery and get to know other regions too, like the Westfjords and North Iceland. There are many rewarding ways to spend a week in Iceland!
---
---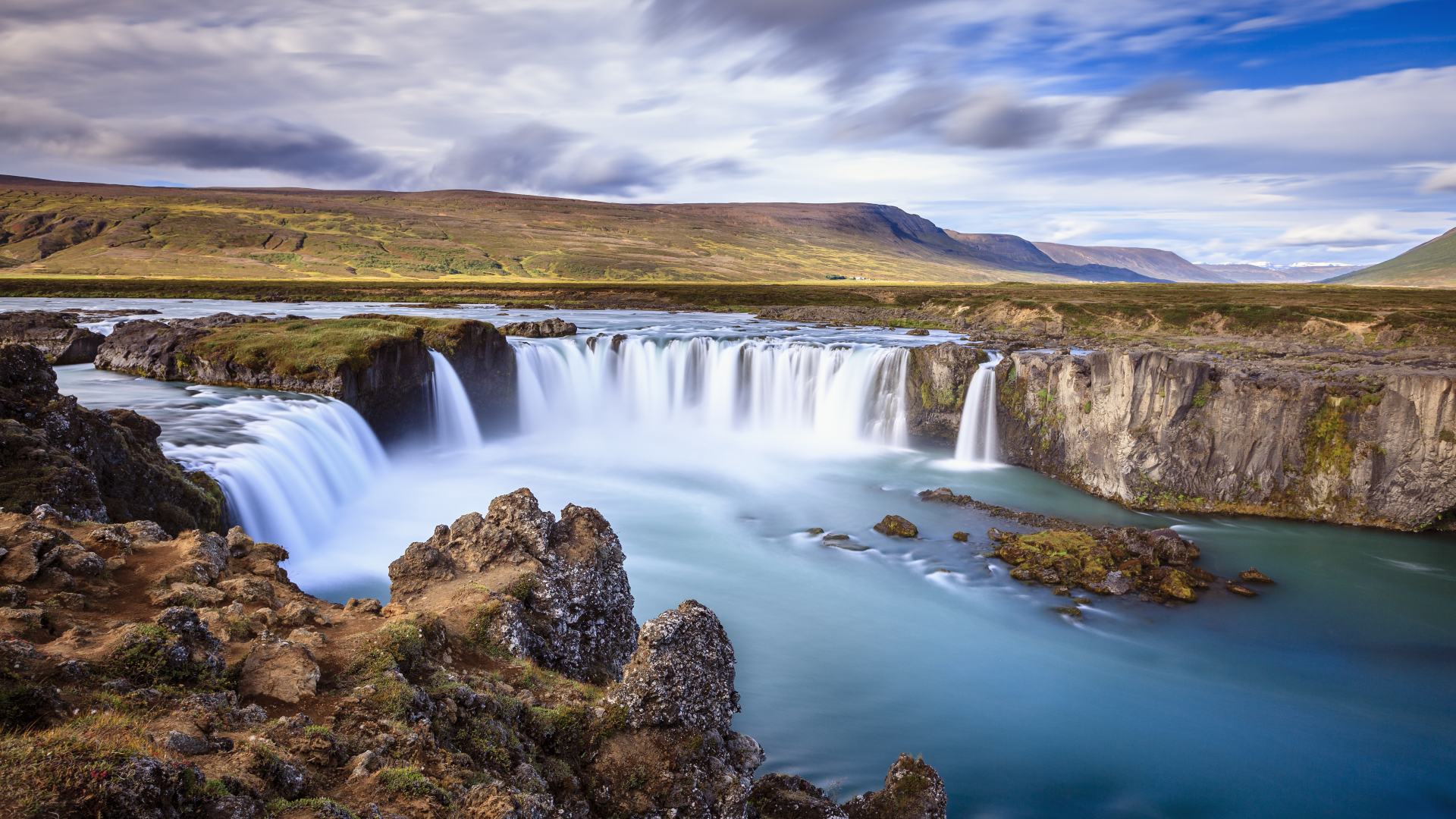 8-12 days in Iceland
When you have over a week to dedicate to your Iceland trip, you can really settle in and soak up highlights all around the country. Whether you're taking the wheel or your guide is, you'll have enough time to drive around the Ring Road on a full circle tour.
Or you could choose to explore a couple of regions in depth. A popular combination is to see both South Iceland and West Iceland, for example. Or head a little further off the beaten track to the Westfjords and North Iceland.
This means less hours spent in the car on the way to your next destination, and more free time to experience Iceland's wonders.
---
---
2-3 weeks in Iceland
If you have a couple of weeks for your getaway and you want an epic adventure, Iceland has plenty in store for you! Even though it is a small country, there is just so much to discover, and you'll get to know it inside out with 2 weeks or 3 weeks in Iceland.
You can really immerse yourself in each location and reach the best Icelandic hidden gems. Without a doubt, use the time to journey around the Ring Road and see all the breathtaking corners of the island. You won't need to rush, but can stay in each location for longer.
After spending a couple of weeks in Iceland, you'll return home with really special memories and a deep understanding of this magical country.
---
---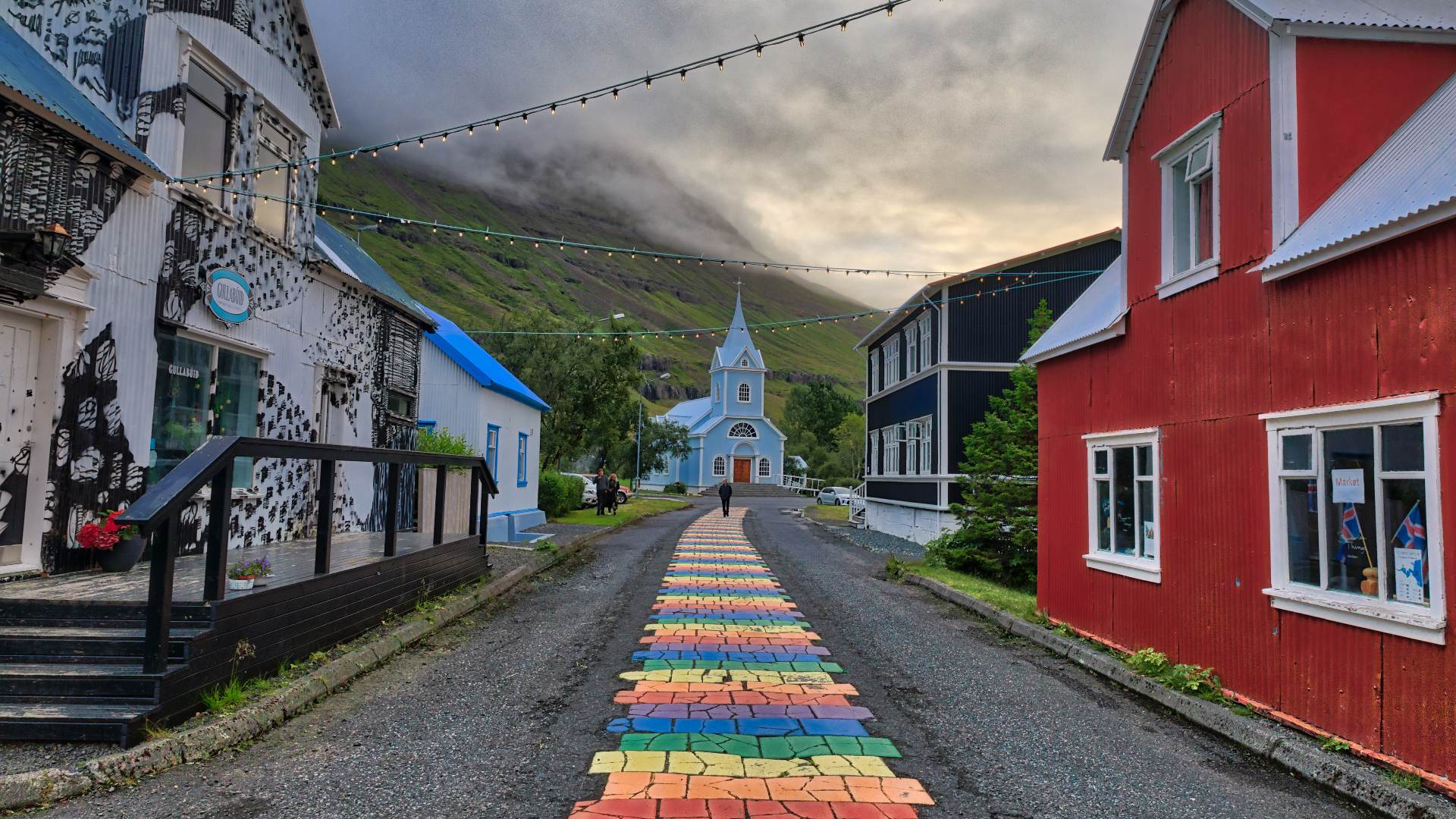 How to travel to Iceland
Most visitors arrive in Iceland via Keflavík International Airport (KEF), near Reykjavík. You can fly here directly from a number of cities across Europe and North America.
In fact, if you're based in these continents, the Land of Fire and Ice is closer than you might expect. The flight takes just 3 hours from London and 5 hours from New York, for example. This means that Iceland is actually pretty easy to get to.
If you're flying from further afield, you can get connecting flights to Iceland from a variety of gateway airports. There are many airlines that fly to Keflavík, including Icelandair, the country's flag carrier.
Once you land at Keflavík International Airport, it's a 50-minute drive to Reykjavík.
---
Learn more about flights, entry requirements and airport transfers on this getting to Iceland
---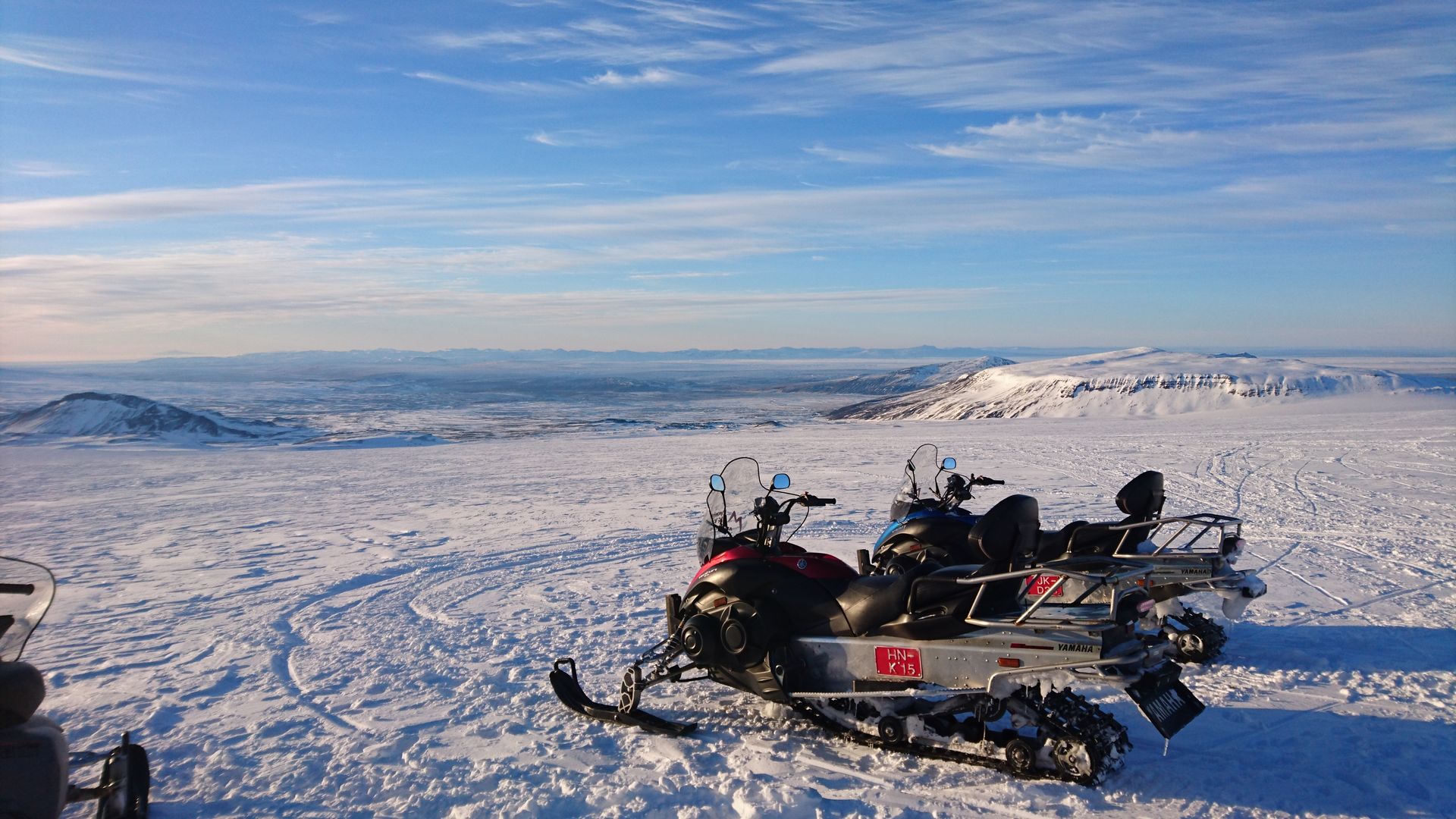 Top practical Iceland travel tips
Here are some key things you should know about visiting Iceland before you go.
1. Book guided activities
Even if you're exploring Iceland independently – on a road trip, for instance – scheduling some guided excursions is still a good idea.
There are so many exciting activities in Iceland, some of which are much better enjoyed with a guide. For others, it is essential to be accompanied by a local expert.
As an example, you won't be able to discover ice caves in Iceland without a guide, for safety reasons. On the other hand, you could head out on your own to search for the northern lights. But taking a dedicated tour will enhance your experience, as the guides have insider knowledge on aurora hunting.
---
---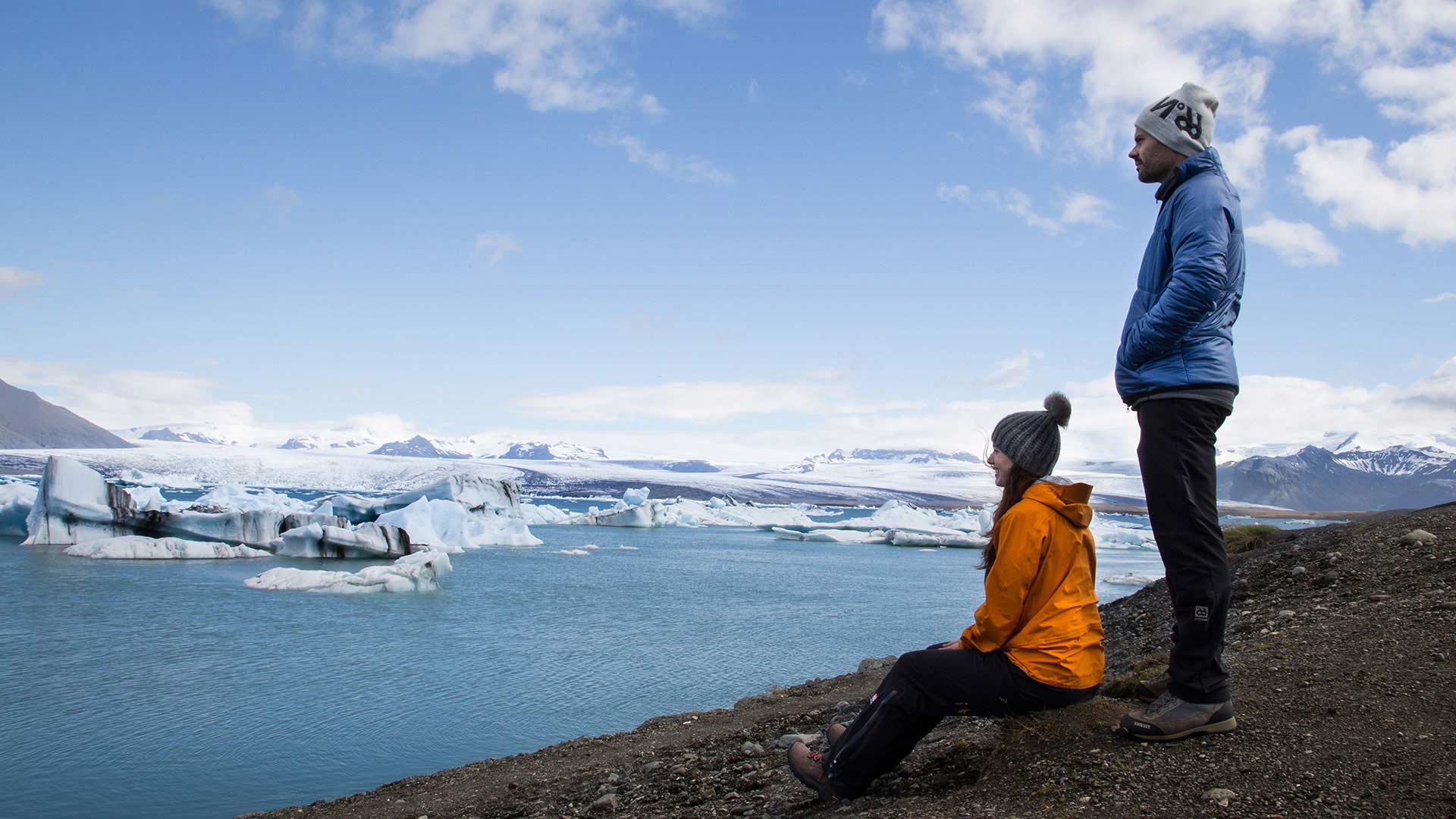 2. Have a local expert arrange your trip
You can save time and effort by getting a travel expert to arrange your tour for you, based on your needs and interests.
If you organise it yourself, you must do all the research and book all parts of your itinerary individually. Should you need to make any changes, you'll have to do all the work yourself.
A travel specialist, on the other hand, will handle everything on your behalf so you can relax and look forward to your trip.
3. Choose a flexible booking policy
When looking for an Iceland travel agency to plan your tour, make sure they provide flexible booking options. You want to know that you are looked after and can rely on your travel specialist to support you.
Nordic Visitor offers cancellation insurance, which gives you financial security and greater flexibility for your Iceland tour. This means you can Book With Confidence and have peace of mind when looking forward to your getaway.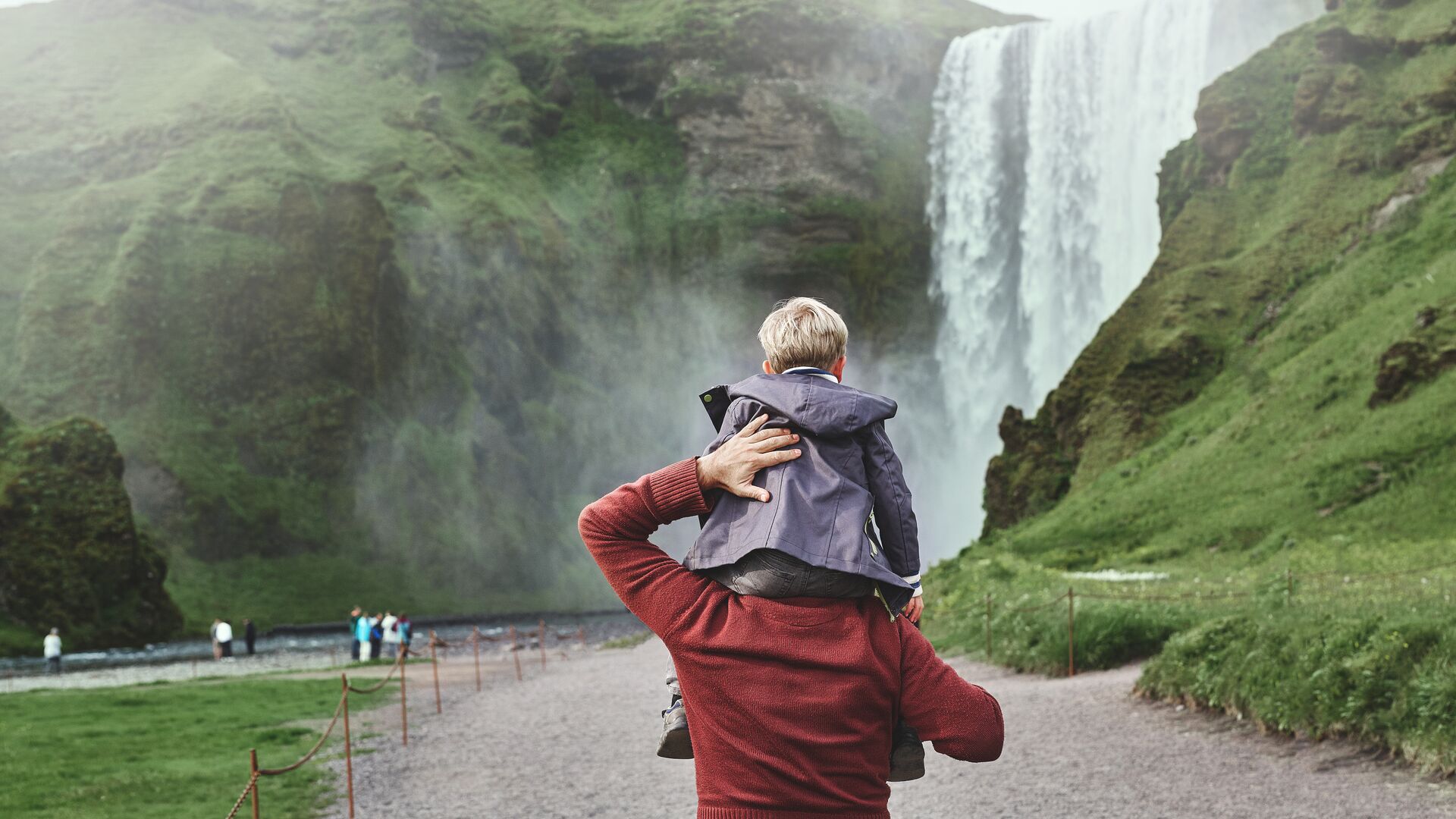 4. Pack layers
Iceland's climate is famously changeable, so you should be prepared for all kinds of weather. Bring layers with you so that you can adapt to the conditions.
Here is an essential packing list for your Iceland trip:
Walking boots or shoes with good grip
Waterproof jacket and trousers
Insulated jacket
Woollen or fleece jumpers
Thermal base layers
Warm hat, scarf and gloves
Warm hiking socks
Rucksack
Sunglasses
Swimwear
Quick-drying travel towel
In summer, you'll want some light layers for mild days. In winter, you should make sure you have a warm, waterproof jacket to protect you from cold temperatures.
---
---
5. Get travel insurance
Personal insurance for Iceland travel is always recommended, like any trip abroad. Check that your policy is comprehensive and covers Covid-related claims. If you are from an EEA country, bring your European Health Insurance Card (EHIC) with you.
---
---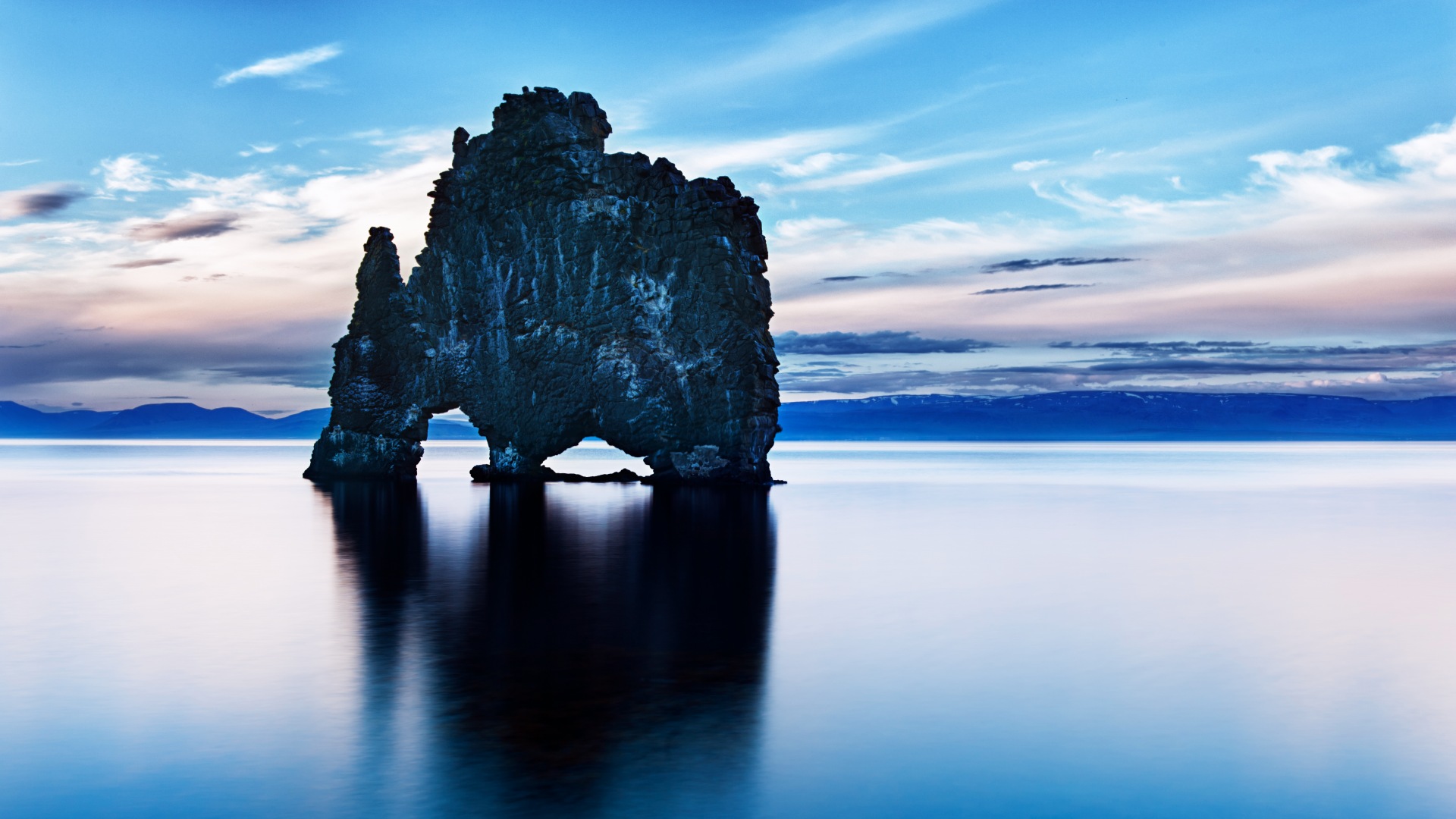 Planning your Iceland travel experience
The Land of Fire and Ice is waiting for you to come and discover its many wonders. No matter where you want to go, or what you'd like to experience, Nordic Visitor will make your dream Iceland trip happen.
You'll be assigned a dedicated travel expert, based in Iceland, who will create a tour that's right for you. They will design your route, planned in a way that's comfortable, convenient, and tailored to you.
Rest assured that high-quality accommodation and activities will be organised for you, and you'll get insider tips that you wouldn't otherwise know about.
Plus, you'll have access to our 24/7 helpline during your trip. Should you need any support, we are only a call away. And if you need to make changes to your itinerary for any reason, you can leave all of that to us as well.
Get in touch with Nordic Visitor's Iceland travel experts to learn more about this incredible country, or to start planning your getaway.