The Ring Road is the nickname for Route 1 in Iceland, the country's main highway. Since most of Iceland's interior is uninhabitable wilderness, this highway only goes around the populated coastal areas, alongside some of the most popular tourist attractions in the country, such as the Seljalandsfoss and Skógafoss waterfalls, the Dyrhólaey cliffs and the Jökulsárlón glacier lagoon.
If you're planning to do a road trip in Iceland, you'll inevitably end up on this highway, whether you do the full circle or a shorter trip. Below are a few things to know before you hit the road.
---
The Ring Road is 1,332 kilometres long
That's 828 miles for our friends using the English system. Basically, the Ring Road covers most of the country except for the Westfjords, Snæfellsnes and Reykjanes regions, as well as a few smaller peninsulas around the island.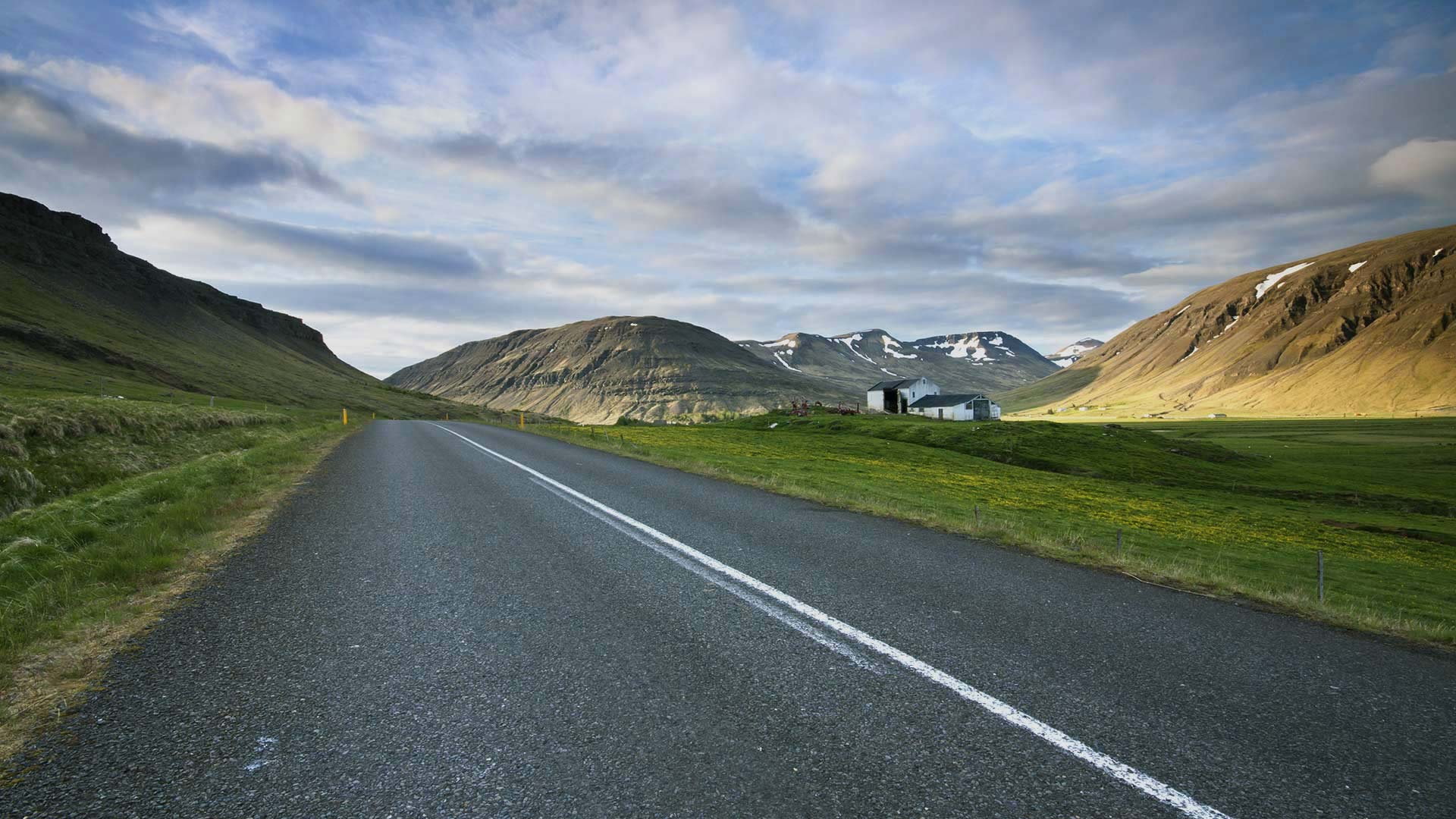 Take at least a week to do the full circle
While you could drive the whole Ring Road in 24 hours -- like the Icelandic band Sigur Rós did in 2016 for a 'slow TV' live broadcast -- we really don't recommend it. For the best experience, we recommend no less than a week to be able to visit the main attractions and rest well each night.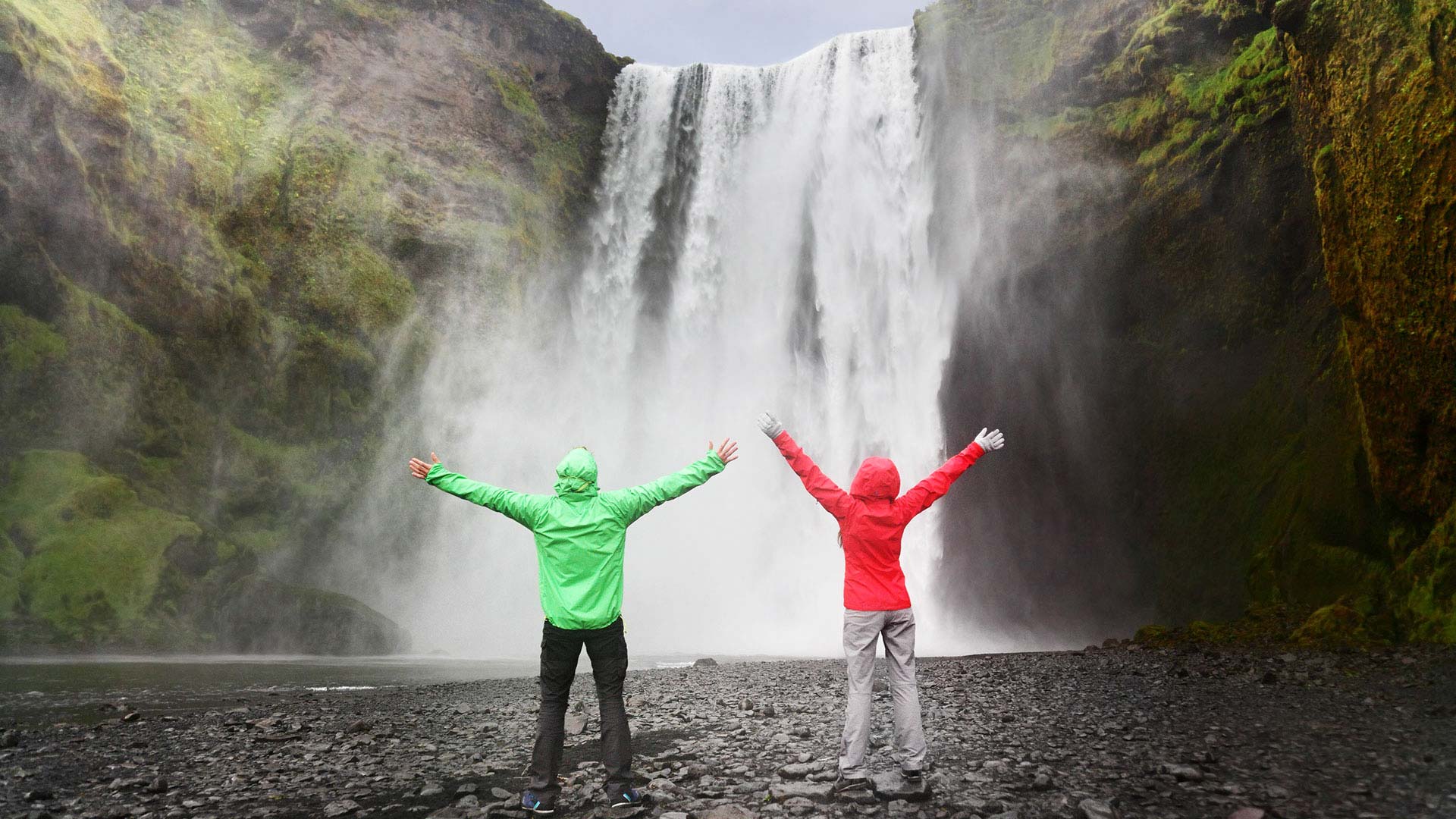 Plus, the speed limit for most of the way is 90 km/h, and speeding fines aren't cheap. So slow down and enjoy all the scenery of mossy lava fields, waterfalls, steep mountains, rocky beaches, fjords, glacial lagoons and all the other beautiful surprises.
Oh, in case you were wondering, driving is done on the right side of the road in Iceland.
It's unlike most highways you're used to
While it's perfectly fine to navigate in most spots, there are some unique challenges and road hazards to be aware of. Though most of the highway is paved, there is still a short stretch in East Iceland near Berufjörður with a gravel surface.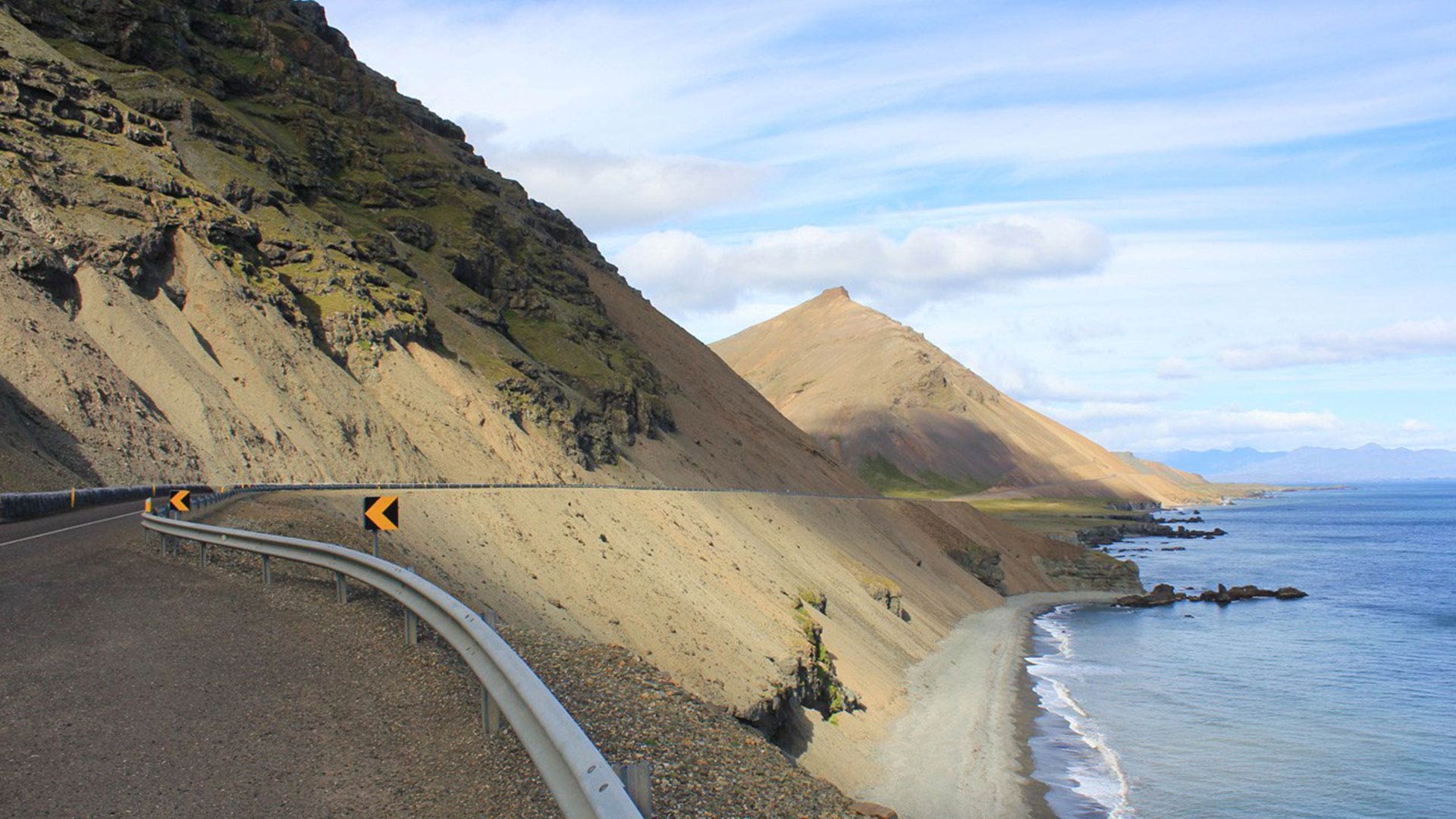 Also, in the more rural areas there are a number of narrow passes (especially around the fjords in East Iceland), blind summits and single-lane bridges. Another surprise for many first-time visitors are the road tunnels, commonly built to bypass mountain roads that would be too dangerous to travel on in winter. The most notable are the sub-sea Hvalfjörður Tunnel (5.7 km), the Almannaskarð Tunnel (1.3 km) and the Fáskrúðsfjarðargöng Tunnel (5.8 km).
Plan your fuel and bathroom breaks
In certain parts of rural Iceland, namely the south-eastern area, it's common to go long stretches without seeing a town or village. So when you do come across a gas station, it's wise to check your fuel levels and use the loo if there are any doubts. It's also an opportune time to stock on tasty Icelandic snacks like skýr (similar to Greek yogurt), pylsur (hot dogs) or chocolate-liquourice candies.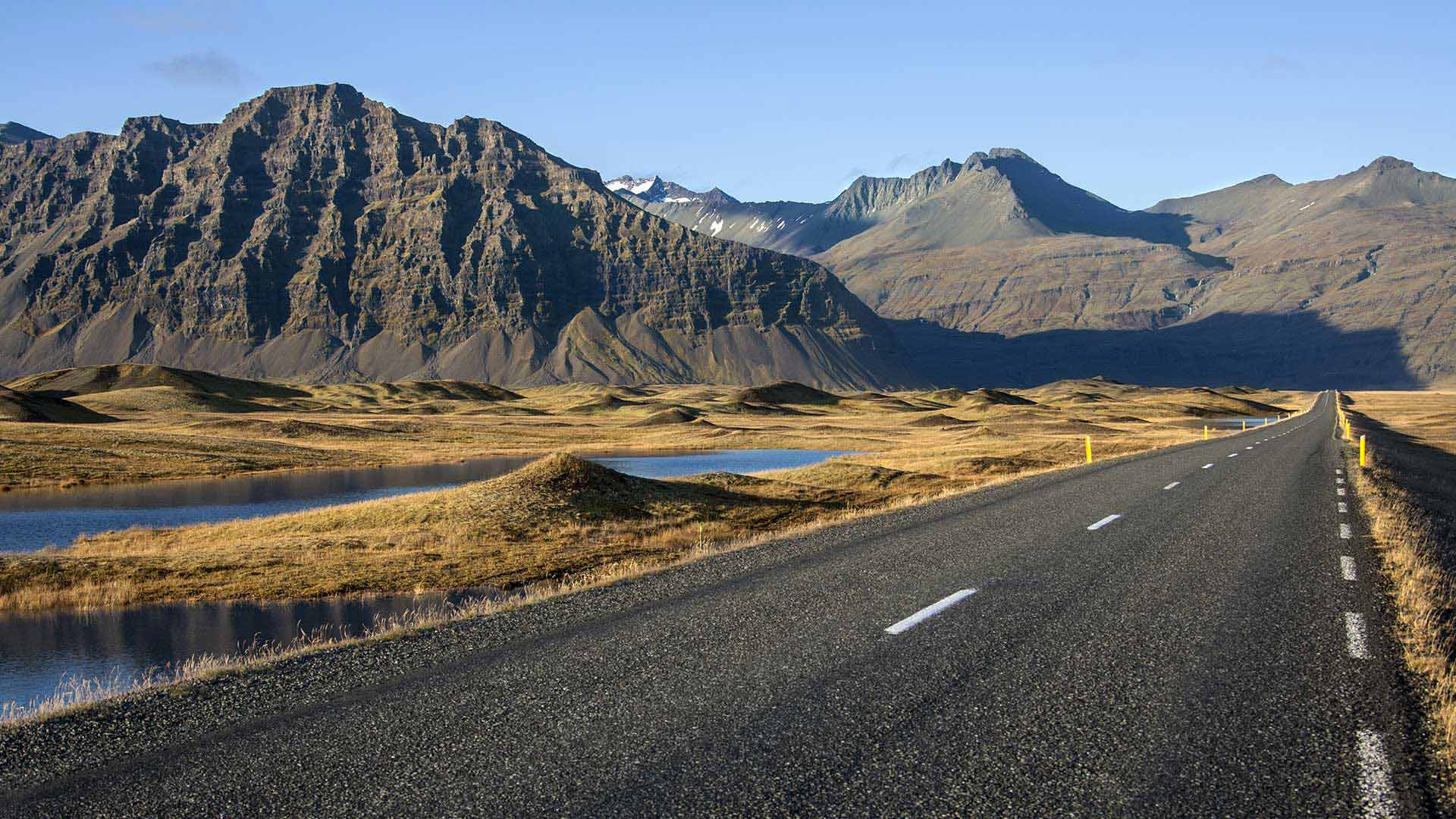 Pro tip: All filling stations accept credit cards. Iceland uses cards with the chip-and-pin system, which requires a 4-digit PIN for purchases.
You can drive the Ring Road in winter
Most visitors choose to drive the Ring Road in summer, when the 'midnight sun' effect gives you plenty of extra daylight for driving and sightseeing. Of course, winter road trips are possible -- and growing in popularity, but make sure you study up on Iceland's climate and driving laws before embarking on journey between October and April. We always recommend renting a 4x4 (AWD, all-wheel drive) vehicle for winter driving.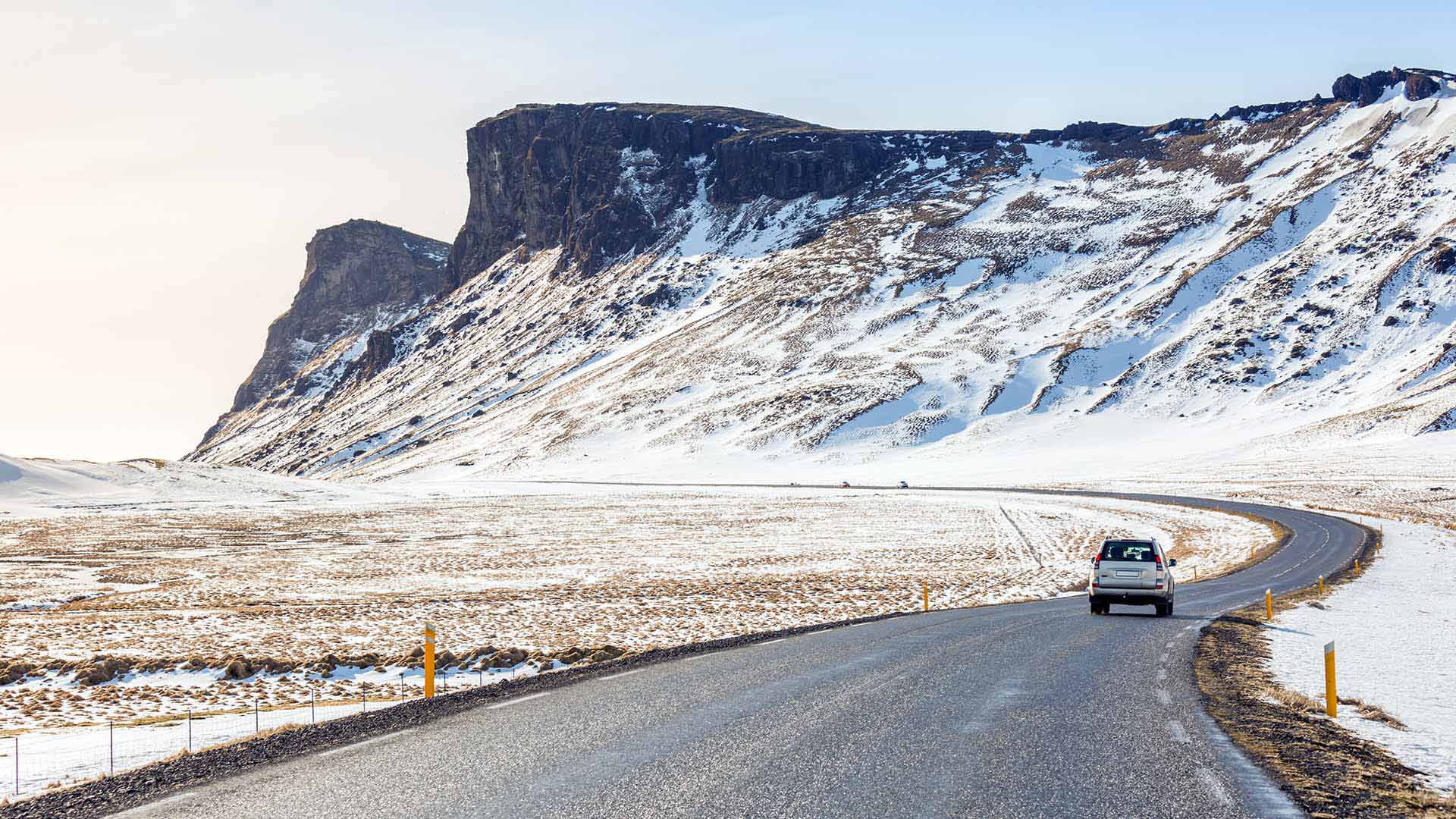 ---
Good to know: Nordic Visitor takes most of the guesswork out of driving in Iceland. All of our self-tours come loaded with helpful extras, including GPS and Wi-Fi in rental cars, a temporary cell phone with Icelandic SIM card, access to our 24/7 helpline, your very own personalised itinerary and -- of course -- a road map hand-marked with your route, accommodations and sites of interest.
What do you want to see and do around Iceland's Ring Road? The travel experts at Nordic Visitor are happy to tailor-make a holiday to your specific interests. Just get in touch with your wishes!