As you might expect, summer is a glorious time of year in Sweden. There are long daylight hours so you can explore to your heart's content. It can be delightfully sunny and pleasantly warm, particularly in the south of Sweden.
Wondering what to do in Sweden in summer? Or where to go? Read on to find out the best things to do and places to visit when you travel to Sweden in the summertime. We've also answered some key questions about the Swedish summer that you might have, such as what to pack.
---
---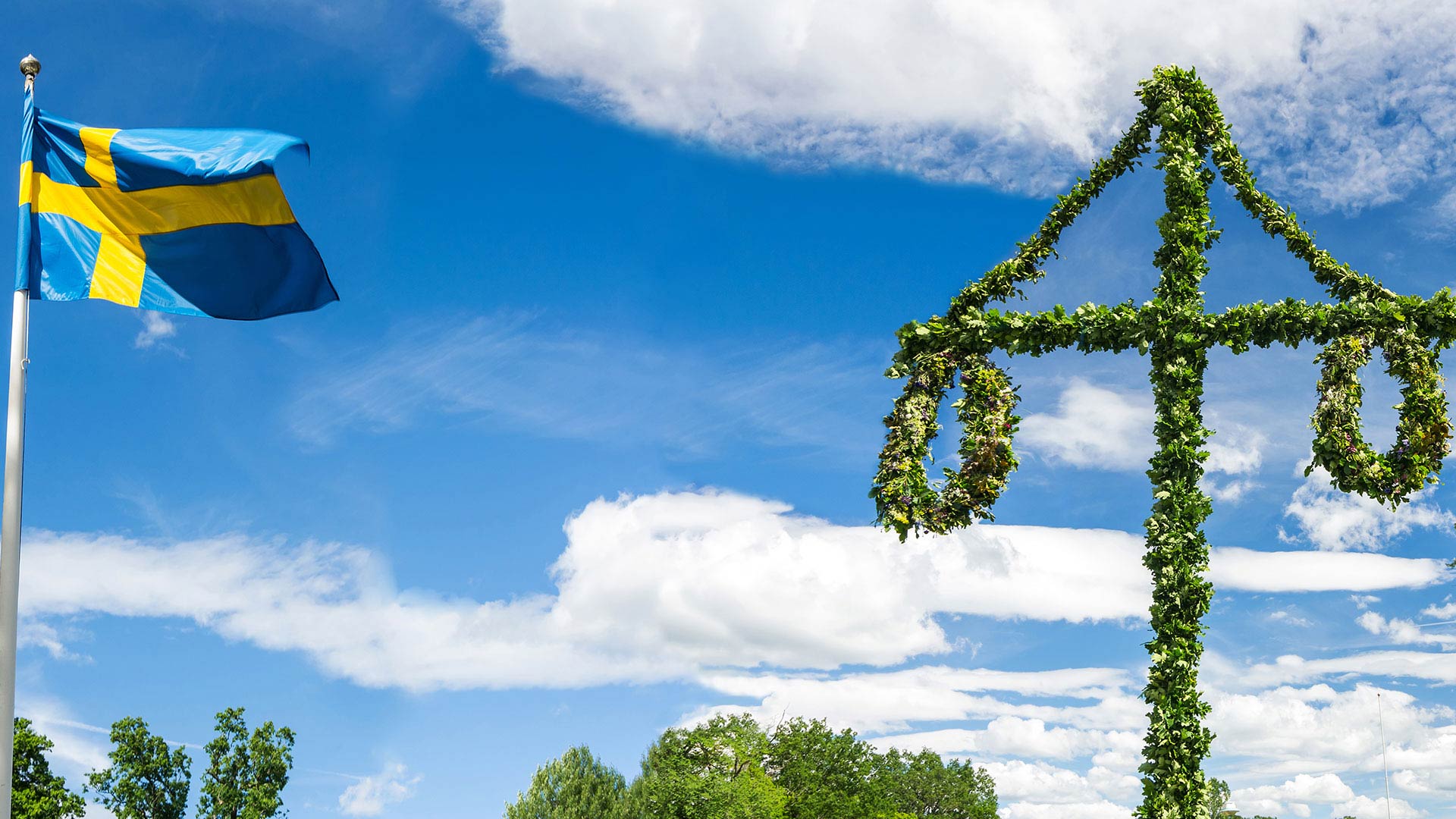 Best things to do in Sweden in summer
1. Celebrate the summer solstice
If you want to experience Sweden in all its summer splendour, time your trip for the national holiday of Midsommar. This celebration is held on the closest Friday to 23 June and is a merry event filled with flowers, dancing and food.
The Nordic summer solstice is a big thing in Sweden. In fact, many locals believe it is the most important date in the Swedish calendar. It's a time when everyone marks the longest day of the year with traditions such as dancing around a flower-adorned maypole and enjoying folk songs.
You'd also see the women wearing flower crowns, everyone tucking into picnics, and generally soaking up the happy summer vibes. Why not join in on the fun and celebrate long into the evening?
---
---
2. Go wild swimming
Swimming is a quintessential activity in Sweden in summer. You won't be short on places to enjoy a dip either, as Sweden is home to more than 90,000 lakes and 3,200 kilometres (2,000 miles) of coastline.
Spend some time relaxing by the water in the sunshine, soaking up the tranquil atmosphere of your surroundings. Many of Sweden's lakes are encircled by magical forests, which only enhances the feeling of peace and serenity. They also might have a jetty for you to jump off into the water.
You won't need to look far to find a lake or beach to swim in. If you are in the capital, Stockholm, you could head to some of the nearby islands for a day trip and a spot of wild swimming.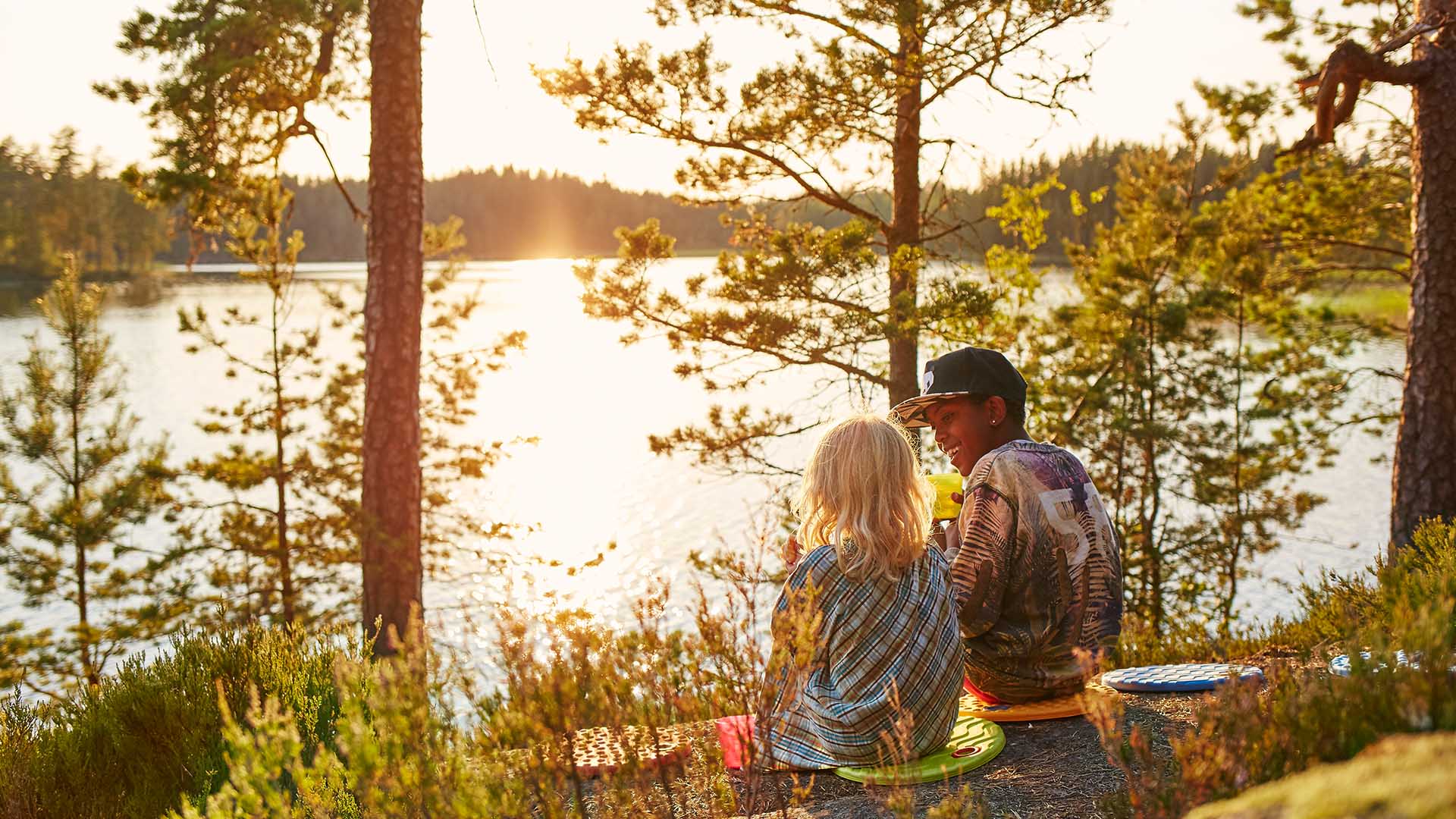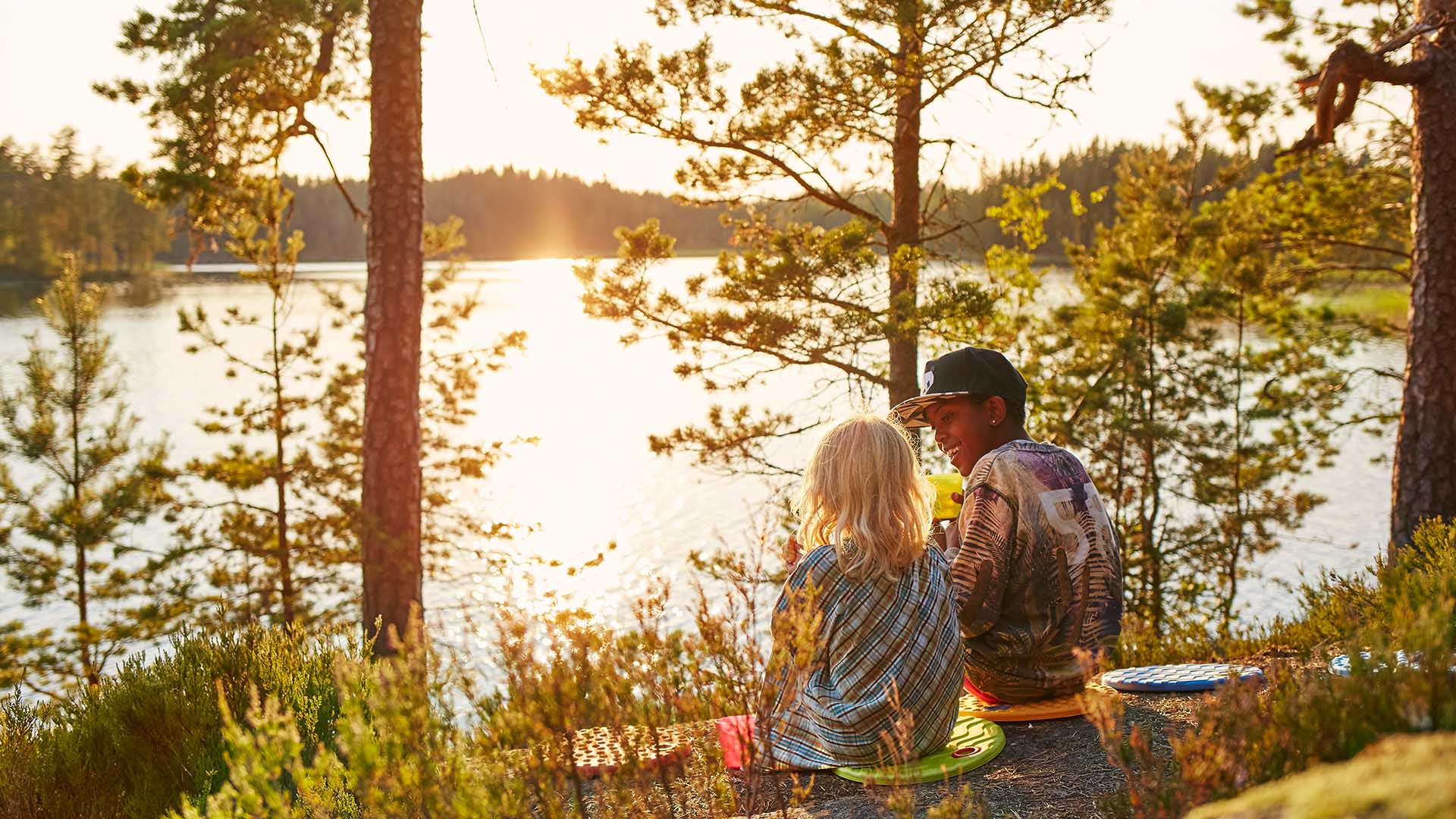 3. Enjoy outdoor café culture
Unlike overcrowded cities in Europe such as Venice, you'll find that Swedish towns are blissfully laidback at this time of year. That's because a lot of Swedes leave the big cities for at least part of the summer. This means you can while away the hours on the patios of many city cafés and restaurants.
Indulge in the Swedish tradition of fika – "the coffee break". Sip a hot drink and taste a cinnamon bun while you people-watch on the streets and squares of attractive cities. Sitting outside while enjoying a meal or fika is wonderfully relaxing. It's also a great way to meet people!
As well as coffee and cinnamon buns, you might like to taste other Swedish specialties. Think seafood such as pickled herring, smoked fish, and gravadlax ("salmon with dill"). Try foraged fruit like lingonberries and cloudberries. And of course, don't miss the chance to enjoy a Scandinavian staple: Smörgåsbord.
---
---
4. Hit the beach
You might not associate Sweden with beaches. But actually they are some of the country's best-kept secrets. You'll find the top ones in Southern Sweden, lapped by the Baltic Sea.
Spot the colourful beach huts along the soft sands of the Falsterbo peninsula, jutting out towards Denmark. Or head to the picturesque island of Gotland, where powder-white sand, dunes and pine forests make for an idyllic setting.
Meanwhile the Österlen region flaunts some stunning coastline. At Sandhammaren, you might feel as though you've stepped into the Caribbean, with lush green trees meeting the long sandy beach.
These are just a couple of the gorgeous golden shores that await you in Sweden. Whether you want to relax with a book, enjoy a stroll or take a dip, summer is the best time to visit Swedish beaches.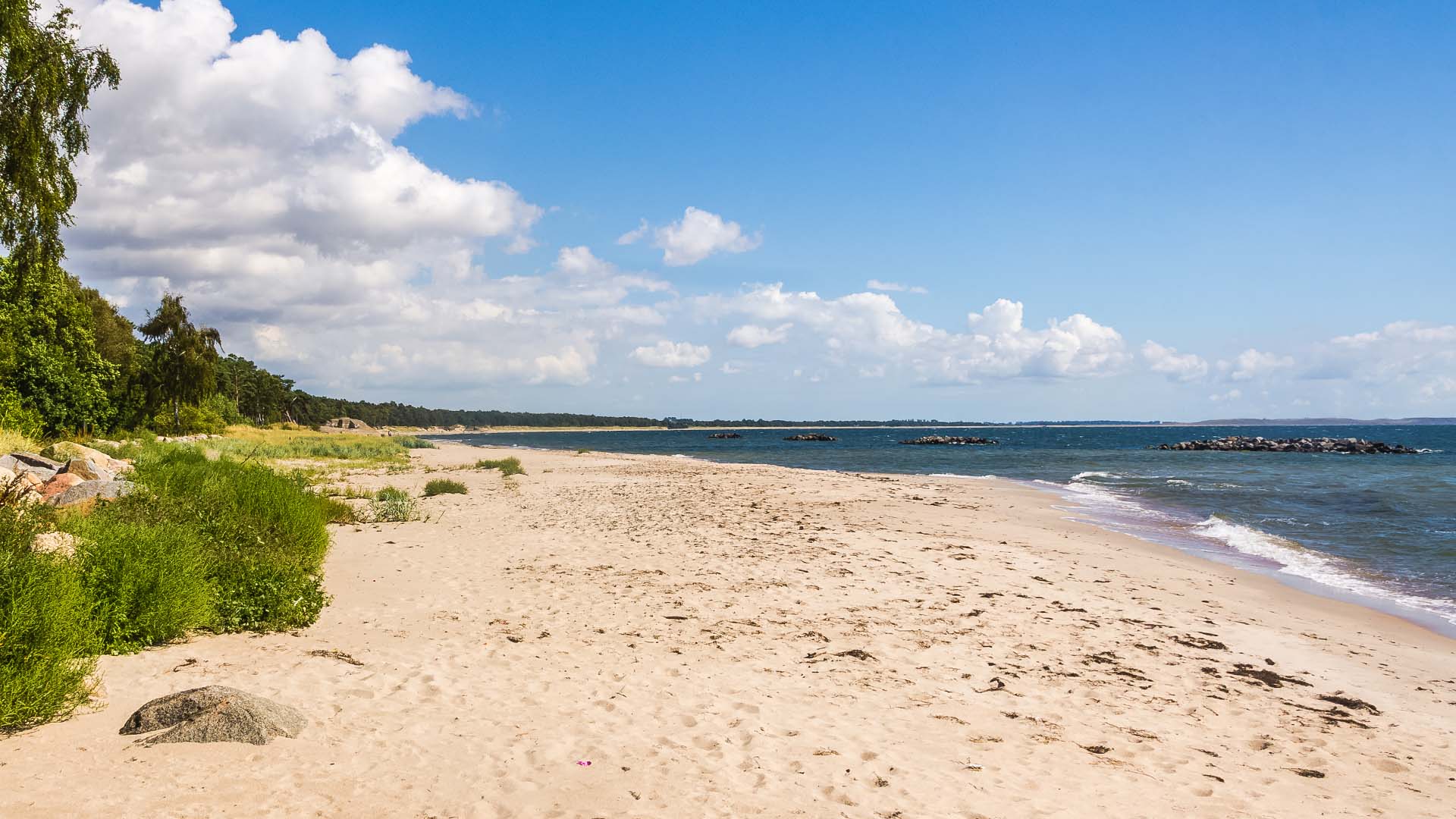 5. Get active
Swedish scenery is picture-perfect in summer and there are so many ways you can explore it. As well as wild swimming, you might like the idea of discovering Sweden's waters by kayaking or sailing. The right of public access in Sweden, "allemansrätten", gives you the freedom to do just that.
Or stick to dry land and go hiking. There are so many trails to choose from, whether you'd like a gentle stroll or more challenging trek. Hikers love the King's trail – "Kungsleden" – in Northern Sweden. You could tackle part of the 440-kilometre (274-mile) route between Abisko and Hemavan in Swedish Lapland.
Alternatively you might like to hike the Gotaleden trail in West Sweden. You'd start in Gothenburg and pass through nature reserves and towns before finishing in Alingsås.
Another eco-friendly way to get around is by bike, with so many cycle routes to help you explore the countryside. Or rent a City Bike and get around town like the Swedes do. Gothenburg is particularly notable for its green credentials, having been voted the most sustainable place in the world.
6. Take a boat trip
Prefer to relax while you soak up your surroundings? Then sit back and enjoy the view from a boat as you are whisked around Sweden's pretty waterways.
Sail to the islands of the Stockholm archipelago, stretching out 80 kilometres (50 miles) east from the city centre. You could either take a sightseeing boat tour, learning about the archipelago from a knowledgeable guide. Or make it a longer trip and go island-hopping in this summer haven.
You can do something similar in Gothenburg which flaunts not one, but two archipelagos. There's also the Göta canal, a feat of engineering that dates back to the 19th century. Ride in a vintage boat and cruise along the canal, passing lush forests and historical sites along the way.
Or venture further afield on your holiday to Sweden in summer and take a Baltic cruise to Tallinn, Estonia and Helsinki, Finland. This way you'd get to see more of the Baltics in one trip!
---
---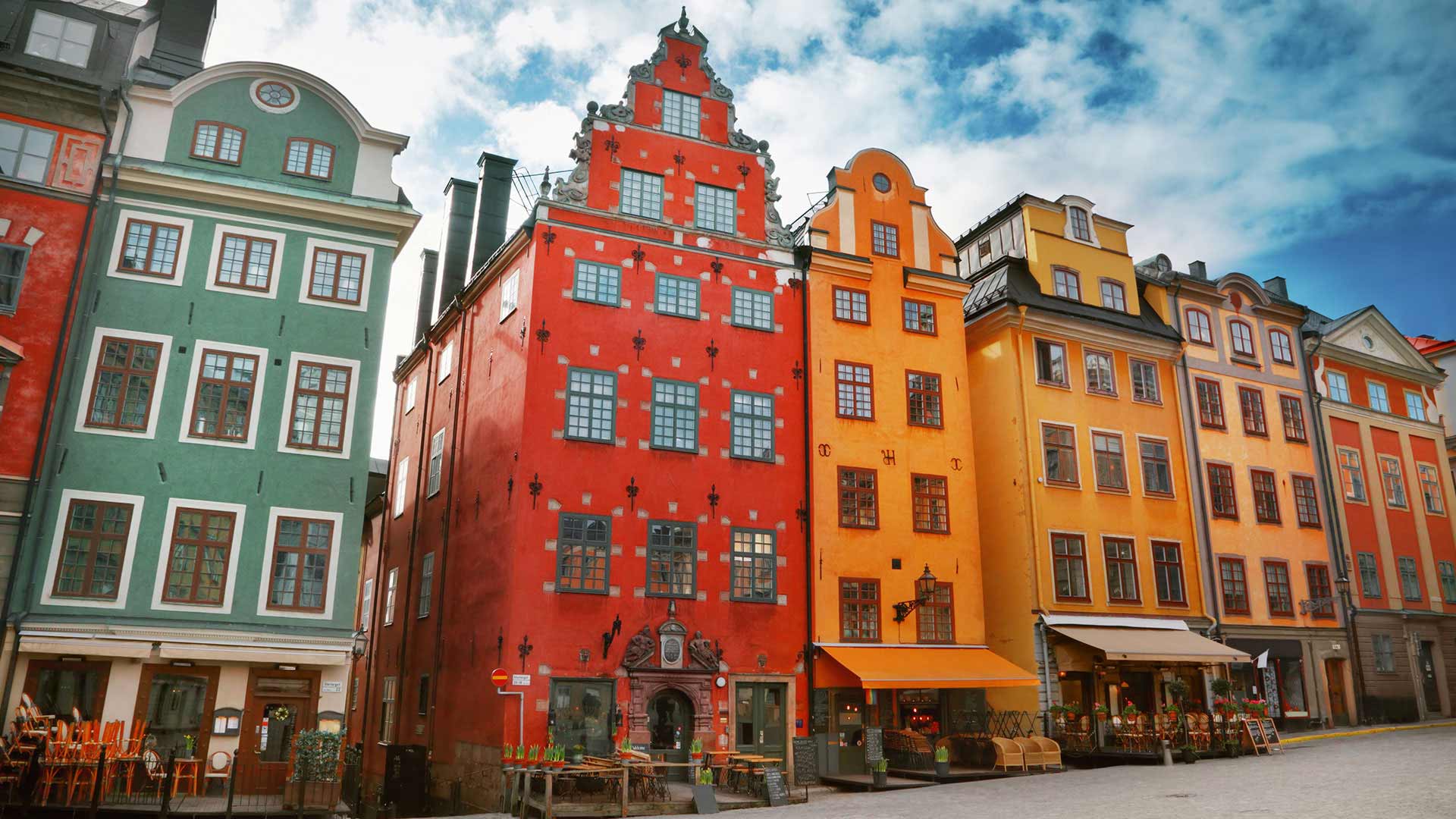 Best places to visit Sweden in summer
1. Stockholm
Although you could visit Stockholm year round to enjoy its cool Scandi vibe, summer is a great time to experience the Swedish capital.
All the top tourist attractions are open in summer. Don't miss a visit to the island of Djurgården to explore the Skansen open-air museum and Vasa Museum. Wander through the hip Södermalm district and be sure to spend plenty of time in Gamla Stan.
This is Stockholm's charming Old Town where narrow cobblestone streets, inviting restaurants and medieval architecture come together. Discover historic buildings like the Royal Palace, Nobel Prize Museum and Parliament House in Gamla Stan.
Make sure you give yourself enough time to head out of town while in Stockholm. This way you can marvel at the 17th-century Drottningholm Palace, a UNESCO World Heritage Site and official residence of the Swedish royal family. We also recommend a trip to the beautiful Stockholm archipelago.
2. Dalarna
Dalarna encapsulates virtually everything there is to love about rural Sweden. Even the iconic Dala Horse originated – and is still produced – in Dalarna. In summer you'll fall for the dense forests, glistening lakes and traditional red cottages of this central part of Sweden.
Discover the vast, shimmering waters of Lake Siljan and enjoy active pursuits like swimming and horse riding. Visit lakeside villages like Rättvik and Tällberg, or the Grannas Dala Horse Workshop to see how these wooden horse figures are made.
Another quintessentially Swedish pastime you can try? Foraging for berries in the woods.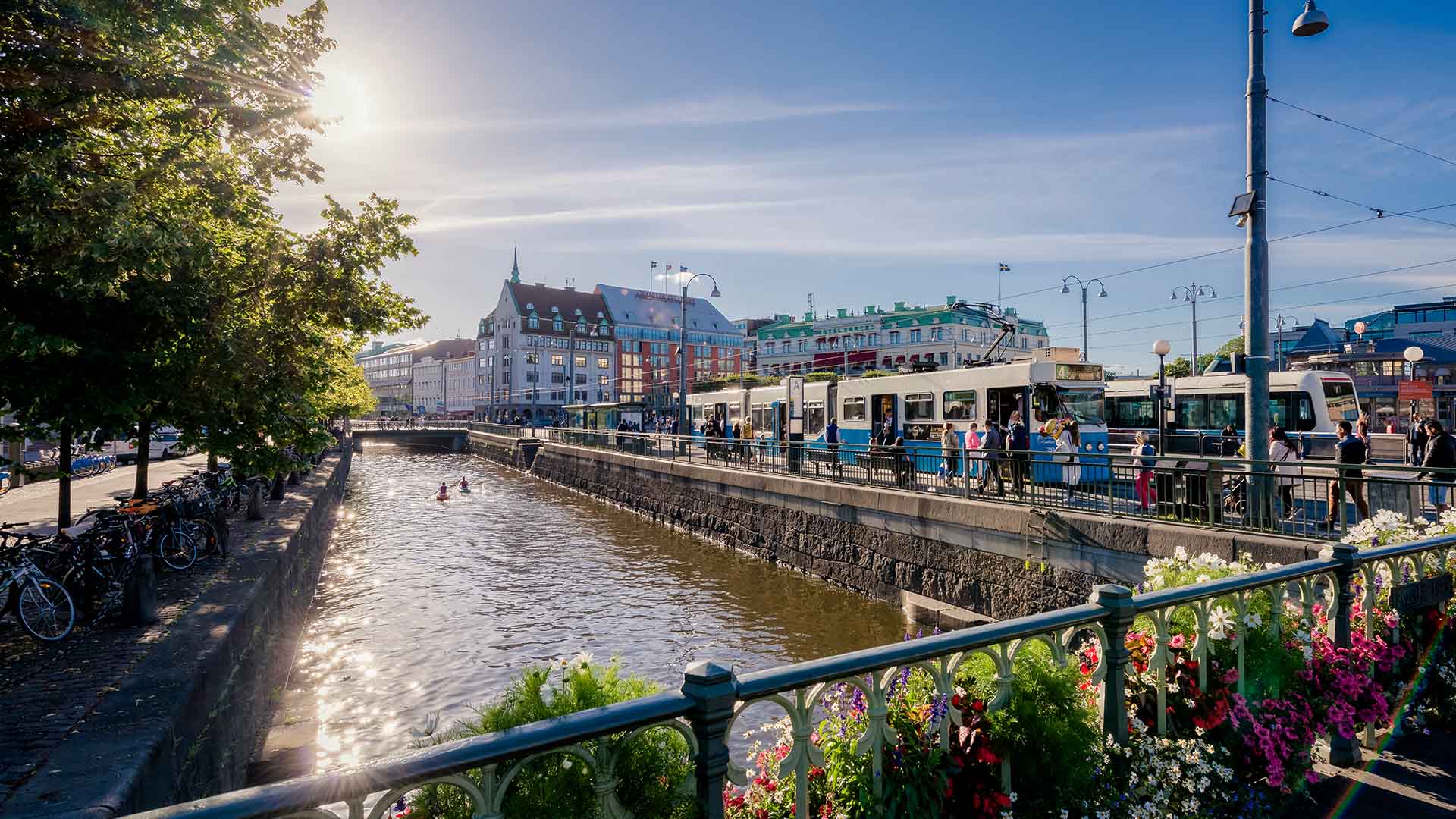 3. Gothenburg
Visit one of Europe's hippest cities, Gothenburg, with achingly cool city streets and attractive eco credentials to boot. The world's most sustainable city is also one of the most welcoming in Sweden, so you might end up making some new friends on your summer trip.
Browse the shops along Avenyn Street and pop into art galleries like the Gothenburg Museum of Art. Walk through the botanical gardens and explore the famous canals. You might like to head out of town to explore the national parks and nature reserves of West Sweden.
Seafood is a particular specialty here in this coastal town so be sure to savour fresh fish and shellfish in one of the city's top restaurants. You could also visit the Feskekôrka fish market, housed in a striking, church-inspired building on the riverside.
---
---
4. Öland
Does the idea of holidaying like a royal appeal to you? Then hot-foot it to the island of Öland in Southern Sweden where the Swedish royal family have their summer residence, Solliden Palace.
Another majestic building you'll find here is Borgholm Castle, which originated in the 13th century but was reconstructed a few hundred years later. You'd also soak up thousands of years of history on Öland, as there are Iron Age burial grounds and forts to be found on the island.
Just over the side of the bridge, take time to explore the historic buildings of Kalmar on the mainland.
Aside from fascinating heritage, Öland is a haven of nature that begs to be explored. Visit the UNESCO-designated Stora Alvaret, a large limestone plateau awash with abundant pastures.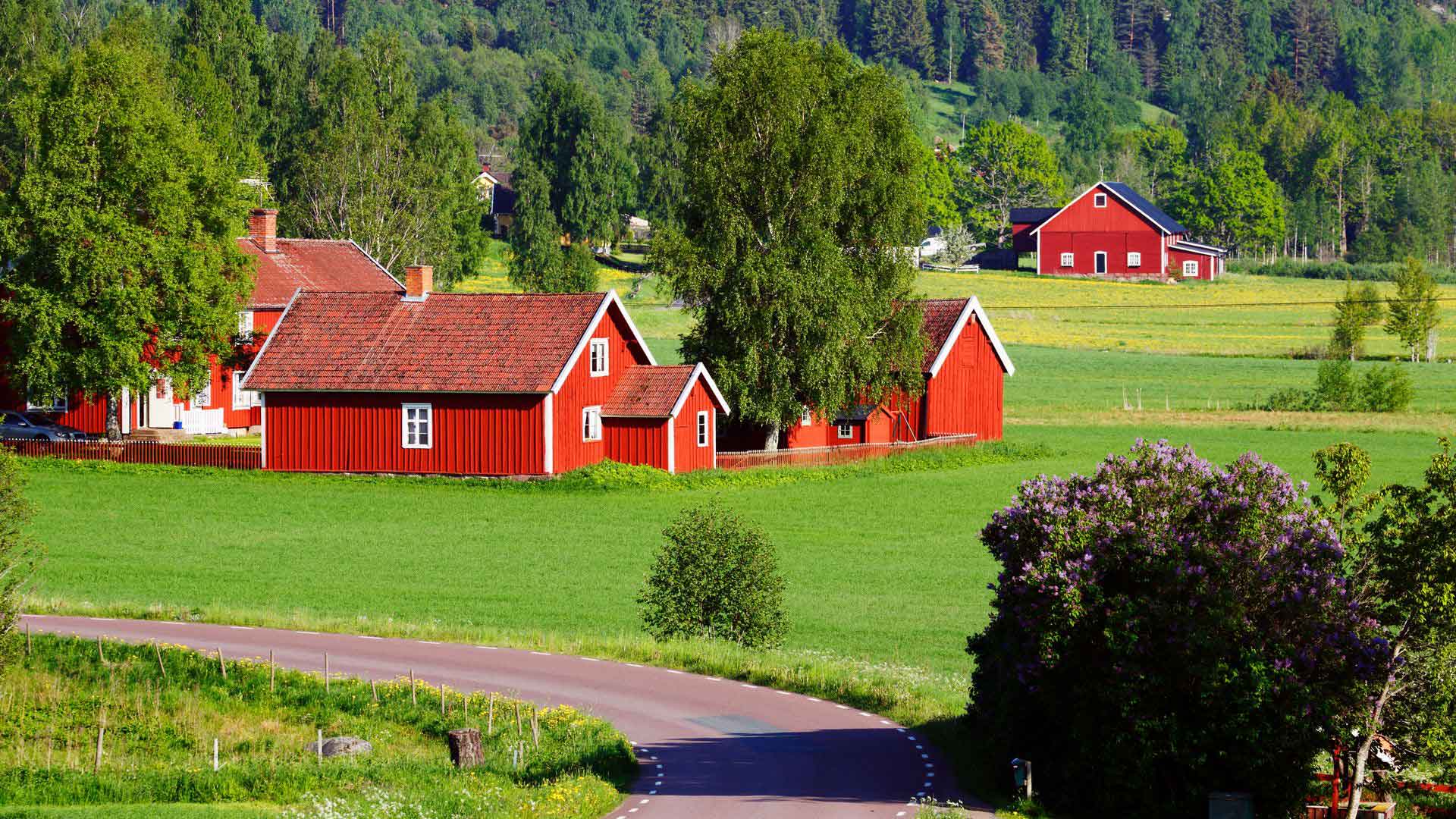 5. Österlen
Summer is a great time to immerse yourself in the rolling farmland of Österlen county. It's a foodie haven here, so stop by the farm shops, artisan cafés and restaurants to taste fresh local produce.
This southerly corner of the wider Skåne province is brimming with apple orchards, fields of wildflowers, and sandy beaches. The most beautiful beach is Sandhammaren, which unfolds for 12 kilometres (7.5 miles) and is ideal if you want to swim or sunbathe.
During your time in Österlen, don't miss the Ales Stenar megalithic site. Here a collection of 59 stone boulders are thought to symbolise the shape of a ship, overlooking the Baltic Sea. Then there's the 11th-century town of Ystad, where you can admire colourful timbered houses and medieval churches.
6. Malmö
Get to know Sweden's third largest city, Malmö, in summertime. There are plenty of attractions for you to visit in town, such as Malmöhus Castle and Malmö Art Museum.
Take a stroll along through the Western Harbour, or "Västra Hamnen", and look up to see the Turning Torso, a twisting skyscraper. On a warm day you might like to relax on the wooden decks, walk along the sandy beach of Ribersborg, and maybe go for a swim!
Want to visit Copenhagen while you're in Sweden? In Malmö you are just 8 kilometres (5 miles) away from Denmark's capital city via the Øresund Bridge. You may recognise "Öresundsbron" as it was made famous by the Nordic noir thriller, The Bridge.
In Copenhagen soak up the city's many delights including the Little Mermaid statue, National Museum, Christiansborg Palace and Tivoli Gardens.
---
---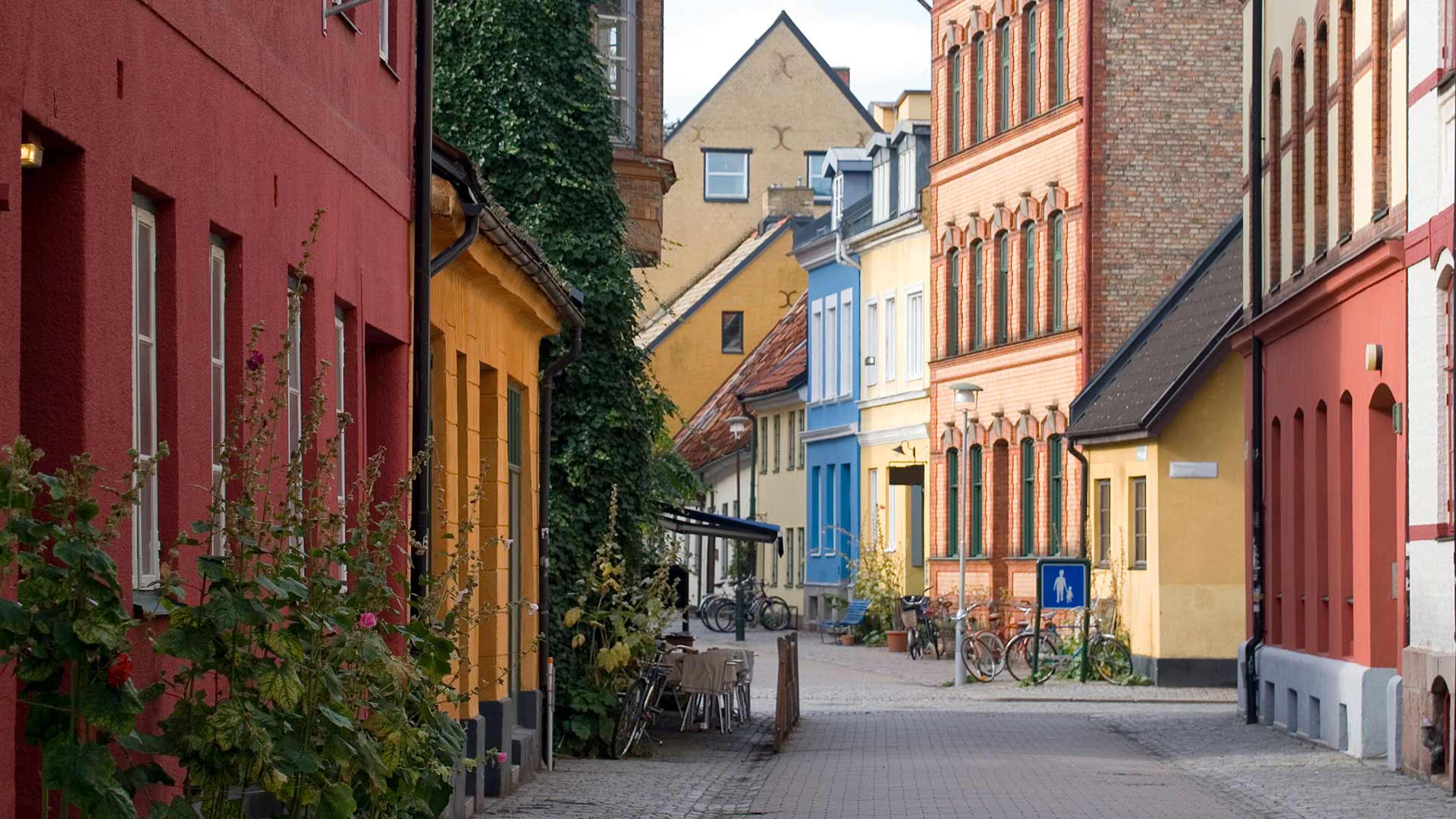 What is Sweden like in the summer?
Sweden is blissful in summer. You can look forward to long days and the best weather of the year. Swedish scenery comes to life with beautiful wildflowers and there are so many ways to enjoy the great outdoors.
When is it summer in Sweden?
In Sweden you can expect summer to begin around June and last until August. You might also get some nice summer weather in May and September.
What are the summer months in Sweden?
The summer months in Sweden are June, July and August.
---
---
How long are summer days in Sweden?
Visit Sweden in June and you'll experience the longest days of the year. In Stockholm the longest day is 21 June – Midsummer's Day – with more than 18 hours of daylight.
In Kiruna, a Swedish town located in the Arctic Circle, the sun doesn't set at all between late May and mid-July. This phenomenon is called the midnight sun.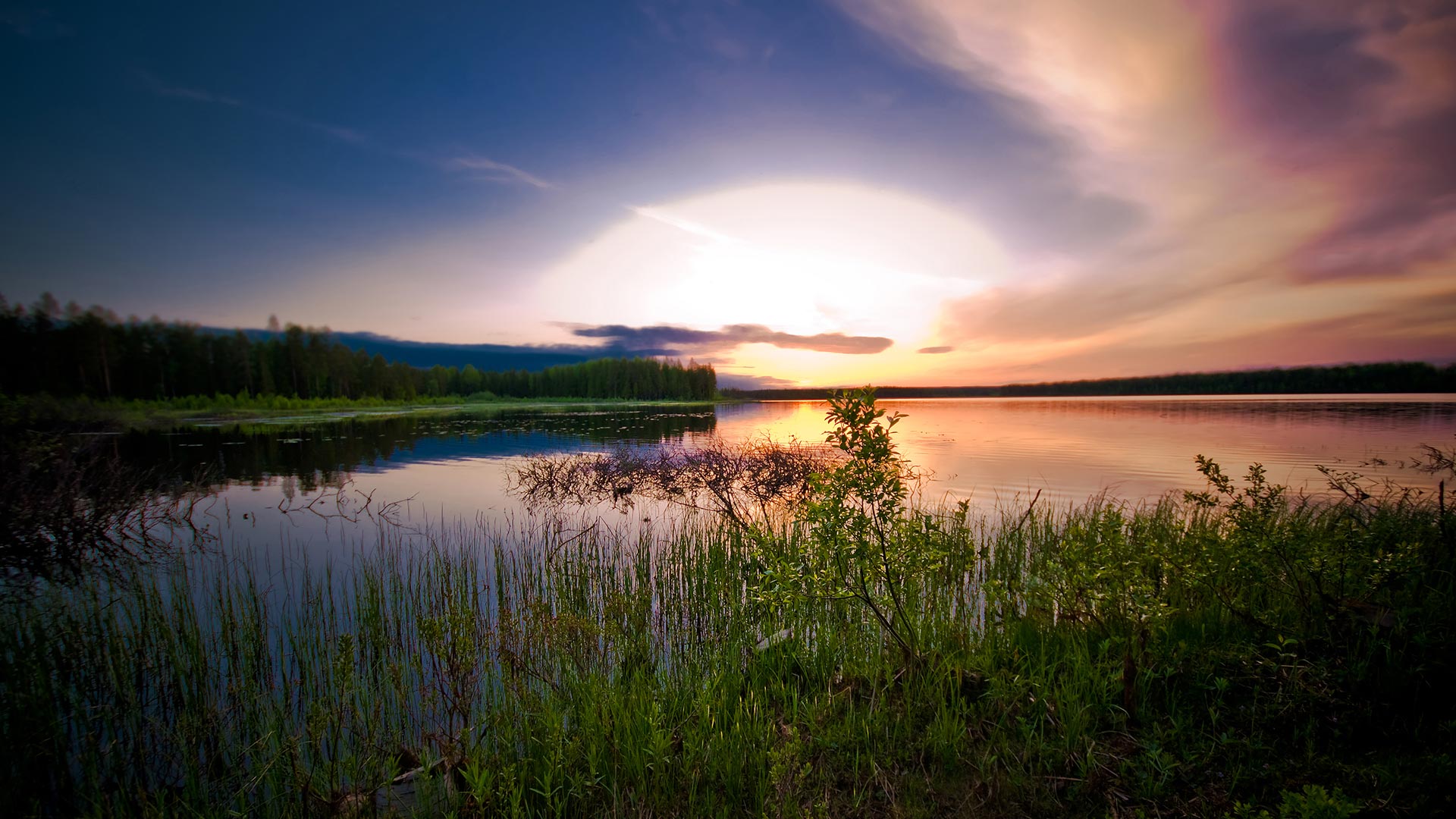 Does it get dark in Sweden in summer?
It doesn't really ever get that dark in Sweden in summer. While Swedish Lapland – the region located in the Arctic Circle – experiences midnight sun, the rest of Sweden has "white nights". This means the nights are really short and still pretty light.
Can you see northern lights in summer in Sweden?
It isn't likely that you'll see northern lights in summer in Sweden. During this period the nights don't get dark enough to spot the colourful aurora borealis that clearly. However the long nights of winter allow the northern lights to show up really well in contrast with the dark skies.
---
---
How hot does it get in Sweden in the summer?
The weather varies depending on where you go in Sweden. In the south, in places like Stockholm, Gothenburg and Malmö, you'll enjoy the warmest weather. It also gets lovely and sunny. Temperatures range from around 15 to 25°C (59 to 77°F) in summer here.
It is cooler the further north you are in Sweden, but the summers in Swedish Lapland are still pleasant.
What to wear in Sweden in summer?
When packing for a summer trip to Sweden, you should make sure you bring layers to adapt to the weather. If it's warm and sunny, you'll want to wear your sun hat and light clothing. If it rains, you don't want to be without a waterproof jacket!
Here is an essential packing list for your Swedish summer holiday:
Shorts and trousers
Short and long sleeve shirts and at least one warm jumper or fleece
Waterproof jacket and trousers
Comfortable walking or hiking shoes
Sunglasses, sun hat and SPF lotion
Swimwear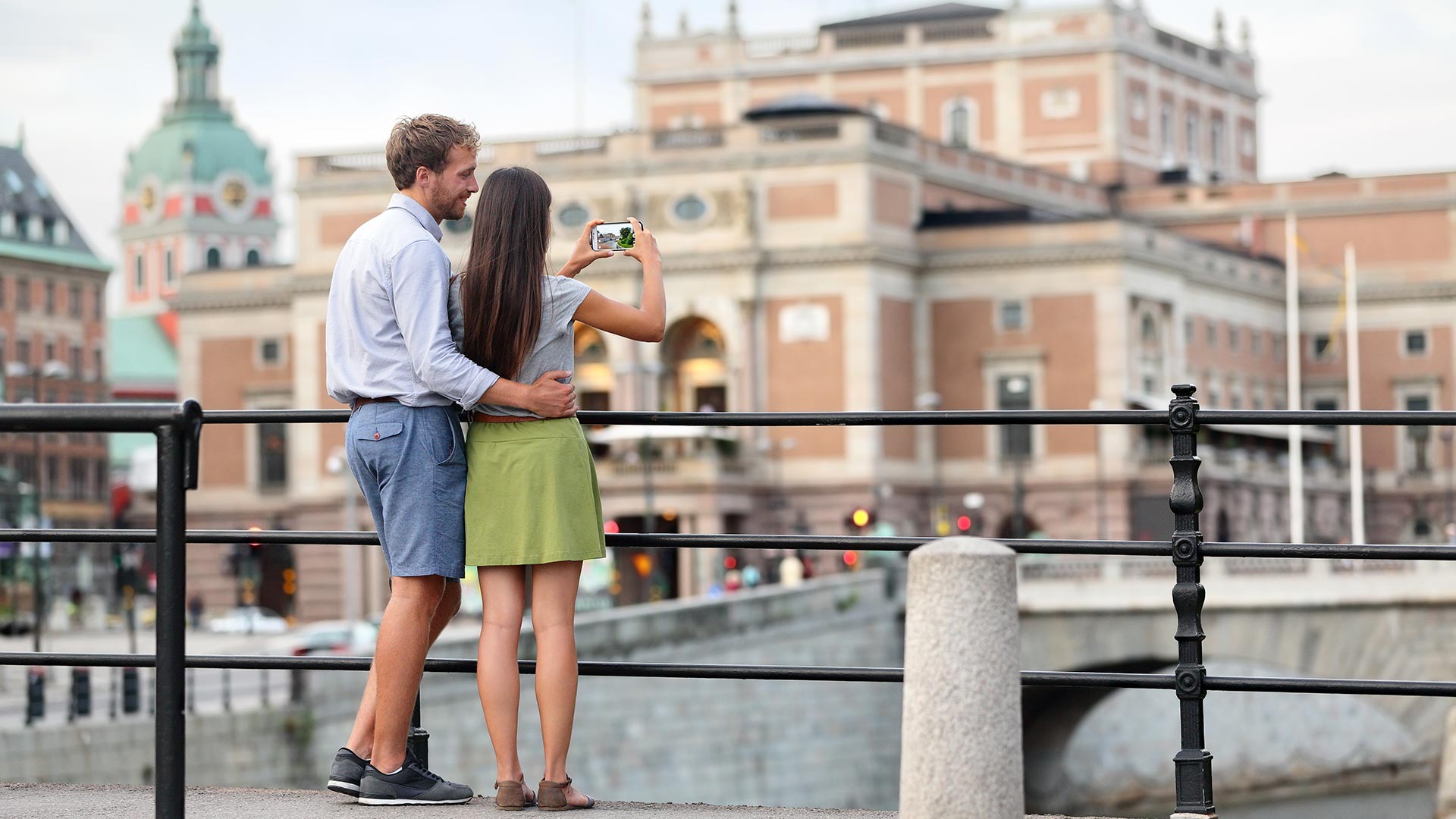 If you love the sound of visiting Sweden in summer, speak to our local travel experts about making your ideal trip a reality.
They are based in the Swedish capital, Stockholm, and have all the insider knowledge about the best places and activities in Sweden. They will use their expertise to craft an itinerary to match your preferences.
Get in touch to find out more about how you can experience Sweden in summer.