Sometimes you just need to get away from it all and enjoy a romantic break with your loved one. Whether it's a short weekend trip, luxurious honeymoon or anything in-between, deciding where to escape to is an important choice. After all, you want to make the most of every minute together.
Romantic getaways to Scotland have long been favoured by couples seeking quality time together in captivating locations. Scotland specialises in romance and will charm you with its beautiful landscapes, picturesque towns, and unforgettable experiences.
Wondering if a Scottish break is right for you? Read on to find out what it is that makes Scotland such a dreamy destination for couples, including romantic hotels and thrilling activities.
---
---
1. Romantic retreats to suit your style
Where you stay on your romantic getaway, minimoon or honeymoon is a big part of the experience. The great thing about visiting Scotland on a couple's break is that you have a fantastic range of accommodation types to choose from.
Secluded retreats
You might want to hide away in remote holiday cottages, perhaps with a private hot tub for a special treat. You could escape to a forest cabin or stay in a cosy place with sea views. Self-catered accommodation is a great choice if you're looking for ultimate seclusion and privacy.
Sumptuous hotels
Or maybe you love the idea of treating yourself to 4- and 5-star hotels. In Scotland, you can take your pick from grand country houses, castles and luxury hotels. You may find yourself sleeping in a centuries-old estate that has been lovingly restored, or in a sleek spa hotel with a hot tub and swimming pool.
---
---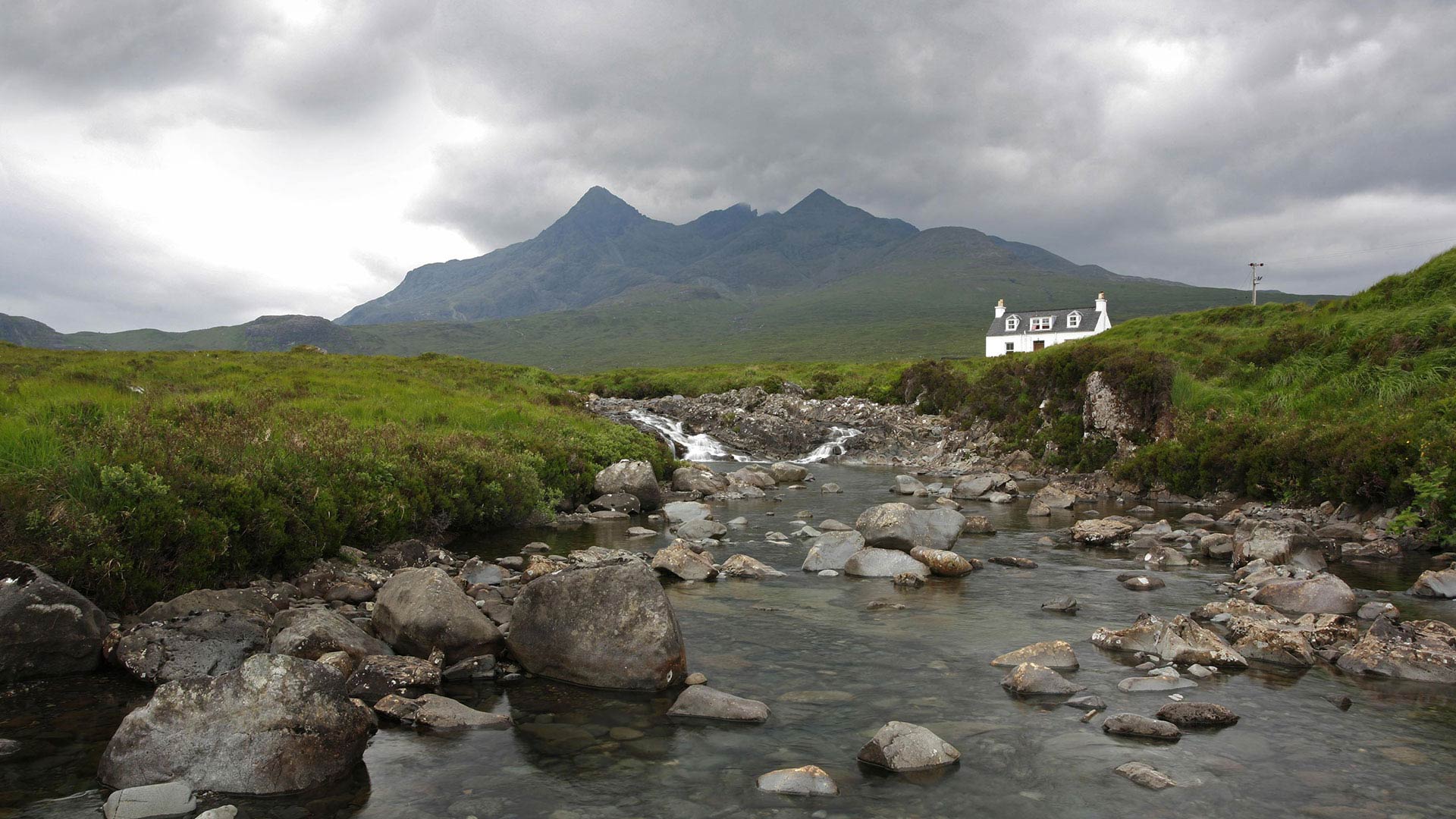 2. Stunning Scottish landscapes
Come to Scotland on a romantic getaway and the stunning landscapes will sweep you off your feet. Whether you're exploring the Highlands or the islands, there are plenty of gorgeous corners awaiting you. It's no wonder why Scotland is regularly voted the most beautiful country in the world.
Breathtaking scenery
Discover hills and mountains clad in purple heather, green valleys that stretch into the distance, and rushing rivers that lead to hidden waterfalls. Admire wild, craggy coasts and islands ringed with white crescents of sand. Walk through magical forests and along the shores of sparkling lochs.
When you picture Scotland's natural scenes, this really is just the start of the story. With so many epic locations, it can be hard to decide where to go. To help you choose, our Scottish travel experts have come up with the best scenic spots to visit in Scotland on your honeymoon or romantic break.
A little tip: these all make for great proposal locations!
Top places for romantic getaways in Scotland:
---
---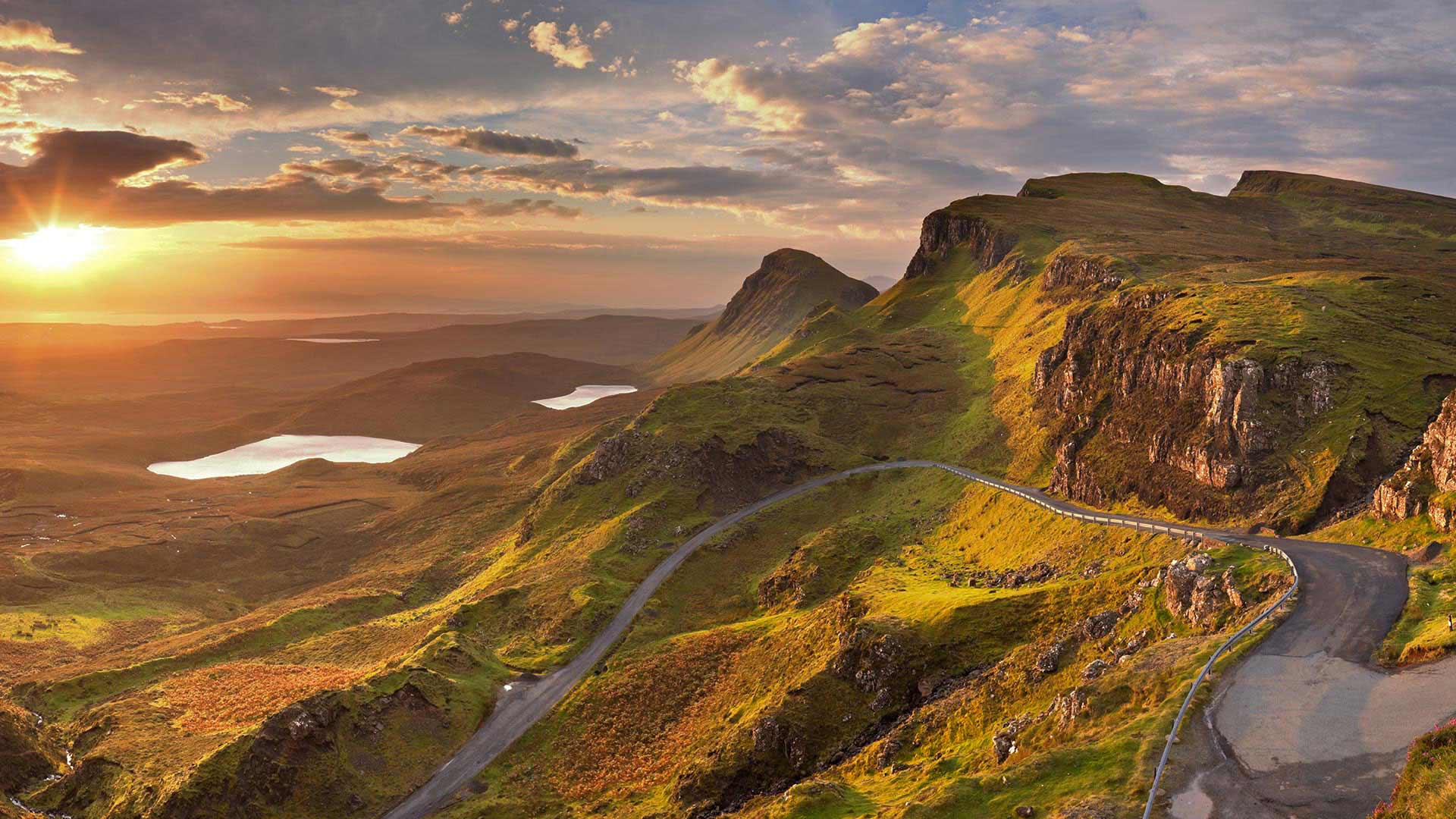 3. Outdoor adventures for active couples
Admiring the stunning views might be enough for you. Or, if you are very much into action and adventure, you could immerse yourself in nature by enjoying a variety of outdoor escapades.
Water-based activities
Explore Scotland's lochs, coasts and rivers in a number of ways. Popular activities include kayaking, stand-up paddle boarding, windsurfing and sailing. Lochs are great for watersports like these as many of them are sheltered, such as Loch Lomond. You'll also find watersports centres all around the country.
Like wild swimming? Then you have no shortage of places to choose from in Scotland!
Hiking
It's no overstatement to say that Scotland is a mecca for hiking. The great thing is that there are trails to suit whatever level you're at. If you're just looking for an easy amble through lovely scenery, you'll have plenty of choices on where to go.
If you're seeking a more of a challenge, you could hike up some of the country's hills and mountains. In Scotland we call this "Munro bagging". For the ultimate adventure, you could even climb the tallest mountain in the British Isles, Ben Nevis, which is 4,409 feet (1,344 metres) above sea level.
More adventures for couples
Many more outdoor activities await you in Scotland. Think anything from white-water rafting to golf, biking to fishing. There are almost endless ways to soak up the beautiful scenery together and breathe in the fresh air.
---
---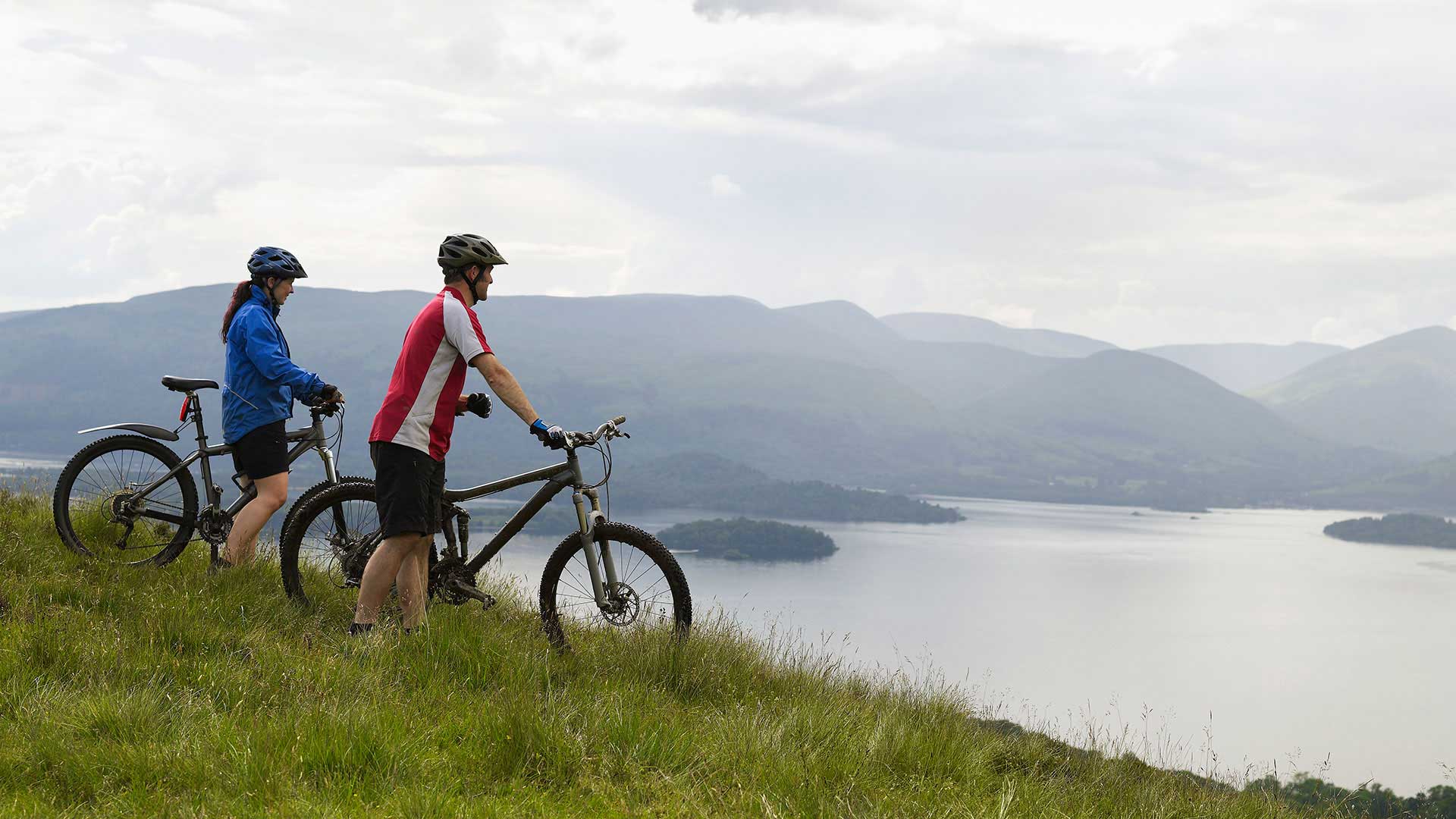 4. Indulgent experiences
On your romantic break to Scotland, you probably want to indulge a little – or a lot. Trust us when we say that you're coming to the right place!
Spa and wellness
Treat yourselves to relaxing treatments and experiences in Scotland. You could stay at a chic spa hotel for a few days of pure pampering, with heated swimming pools, hot tubs and saunas to help you unwind. Many Scottish spa retreats flaunt scenic views, so you can soak it all up while you relax.
Culinary delights
You'll have no shortage of fine dining restaurants and special culinary experiences in Scotland. Imagine sipping champagne and tucking into fresh seafood at a Michelin-starred restaurant. Or sitting down for a sumptuous afternoon tea with bubbly. You might also love the idea of a picnic in a romantic setting.
Another classic Scottish experience is tasting whisky at prestigious distilleries around the country. Learn how Scotland's "water of life" is made on guided tours and tasting sessions. Speyside and Islay are among the top whisky regions we recommend you visit to enjoy a "wee dram".
Good to know: when you book a Scotland honeymoon or romantic tour with Nordic Visitor, we provide you with a comprehensive travel guide. This includes all our top recommendations for where to eat and drink across the country, so you can enjoy romantic meals in the very best haunts.
---
---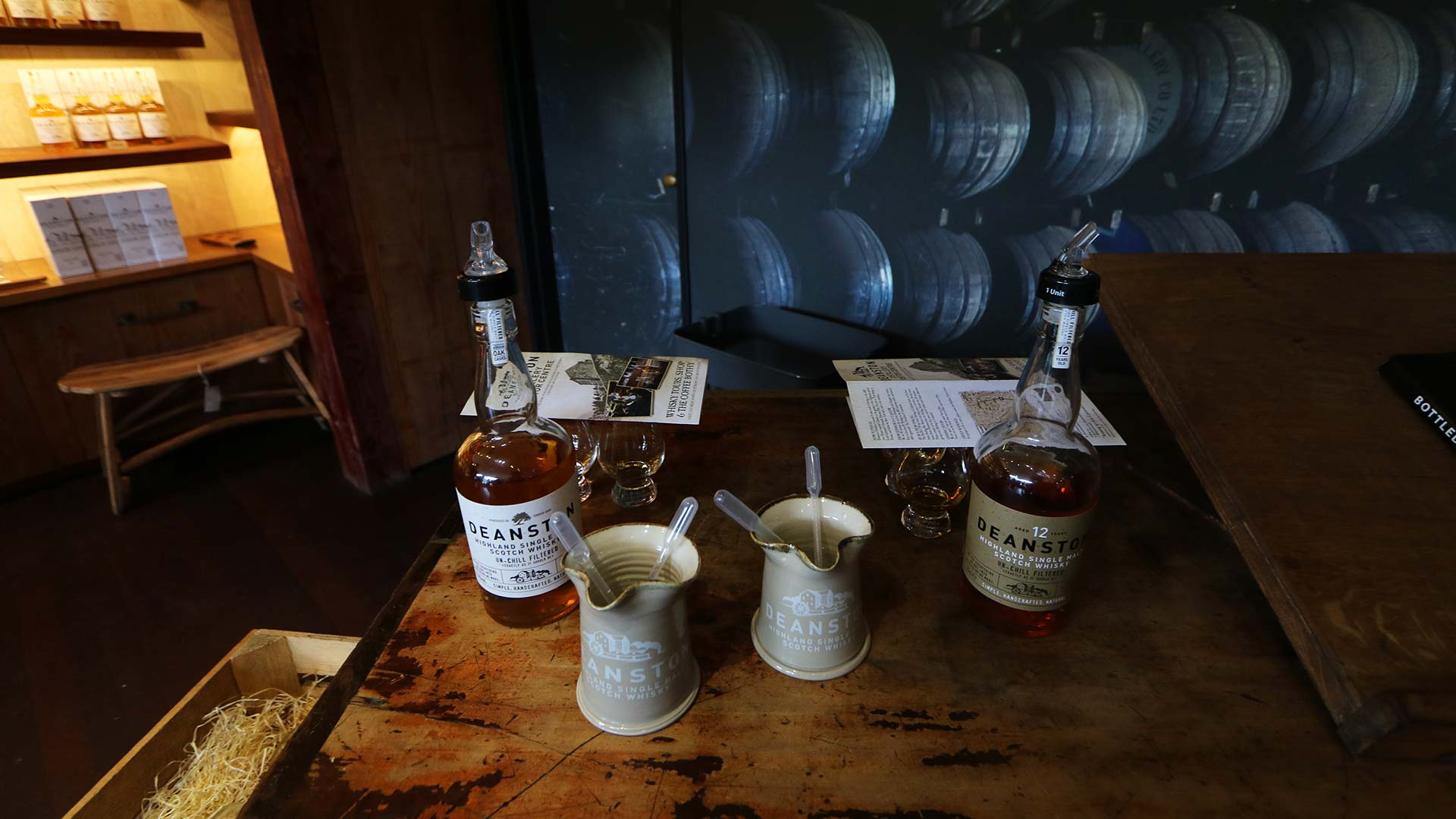 5. Charming towns and cities
Scottish scenery is indeed beautiful, but it's not the only thing to look forward to on your couple's break. The allure of Scotland's landscapes is matched only by the charm of its towns and cities.
Edinburgh
Arguably the most romantic city of all is Edinburgh. Visit the Scottish capital and you'll soon discover why both its Old and New Towns have UNESCO World Heritage status. No doubt you'll fall for the captivating mix of medieval and Georgian architecture as you stroll through the warren of cobbled lanes.
On your romantic trip for two, why not explore Edinburgh Castle, the Royal Mile and Holyrood Palace? Perhaps you'd like to attend the famous Fringe festival in August. You could also pop into the shops, museums and cafés of this addictive and captivating city.
Beyond the capital
Edinburgh is just the start of the story though. You could also visit St Andrews, the "home of golf", or enjoy the world-class music scene of Glasgow, Scotland's largest city. Or discover the picturesque towns of Falkland, and Stirling – home to the majestic Stirling Castle and William Wallace Monument.
---
---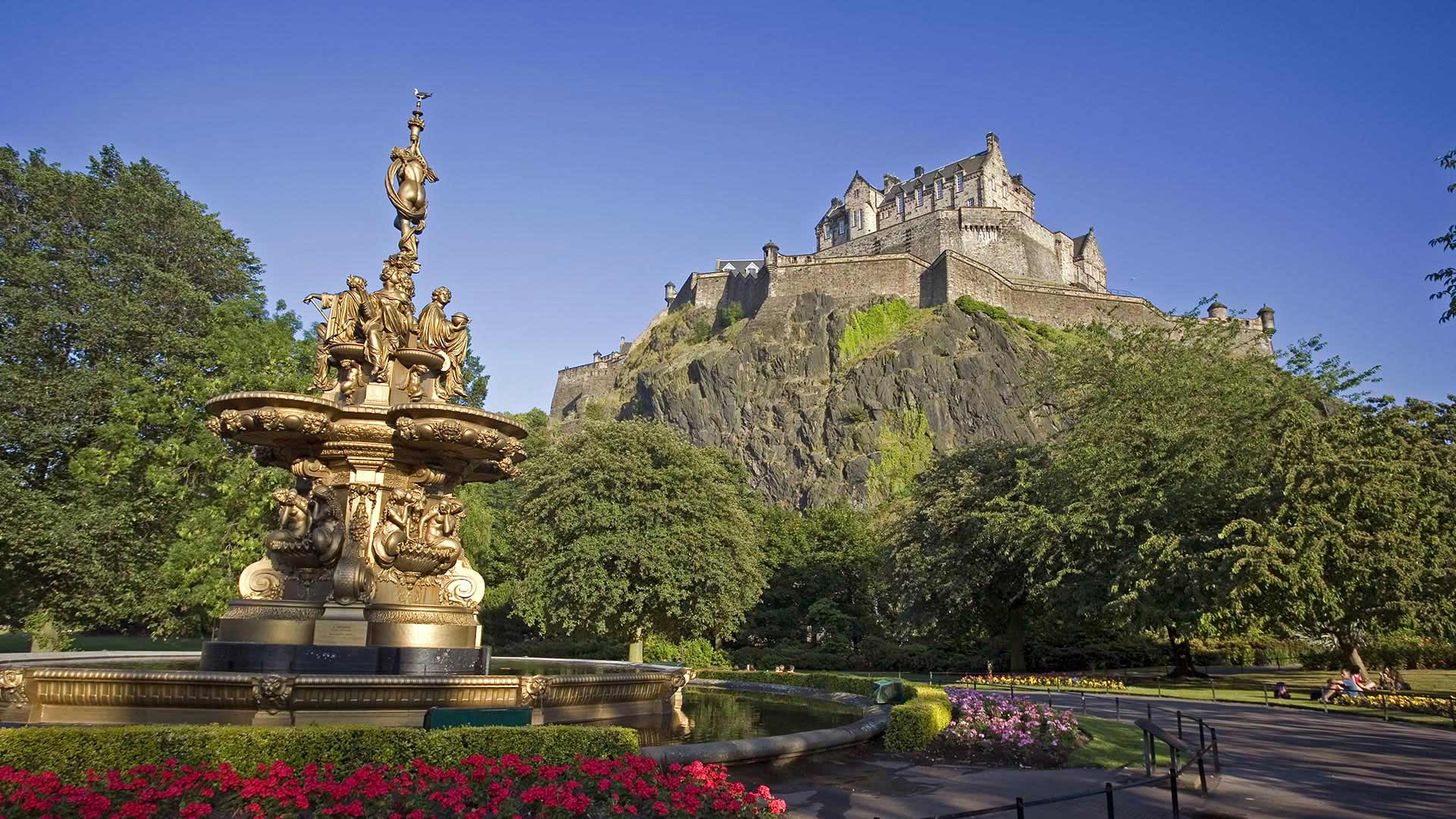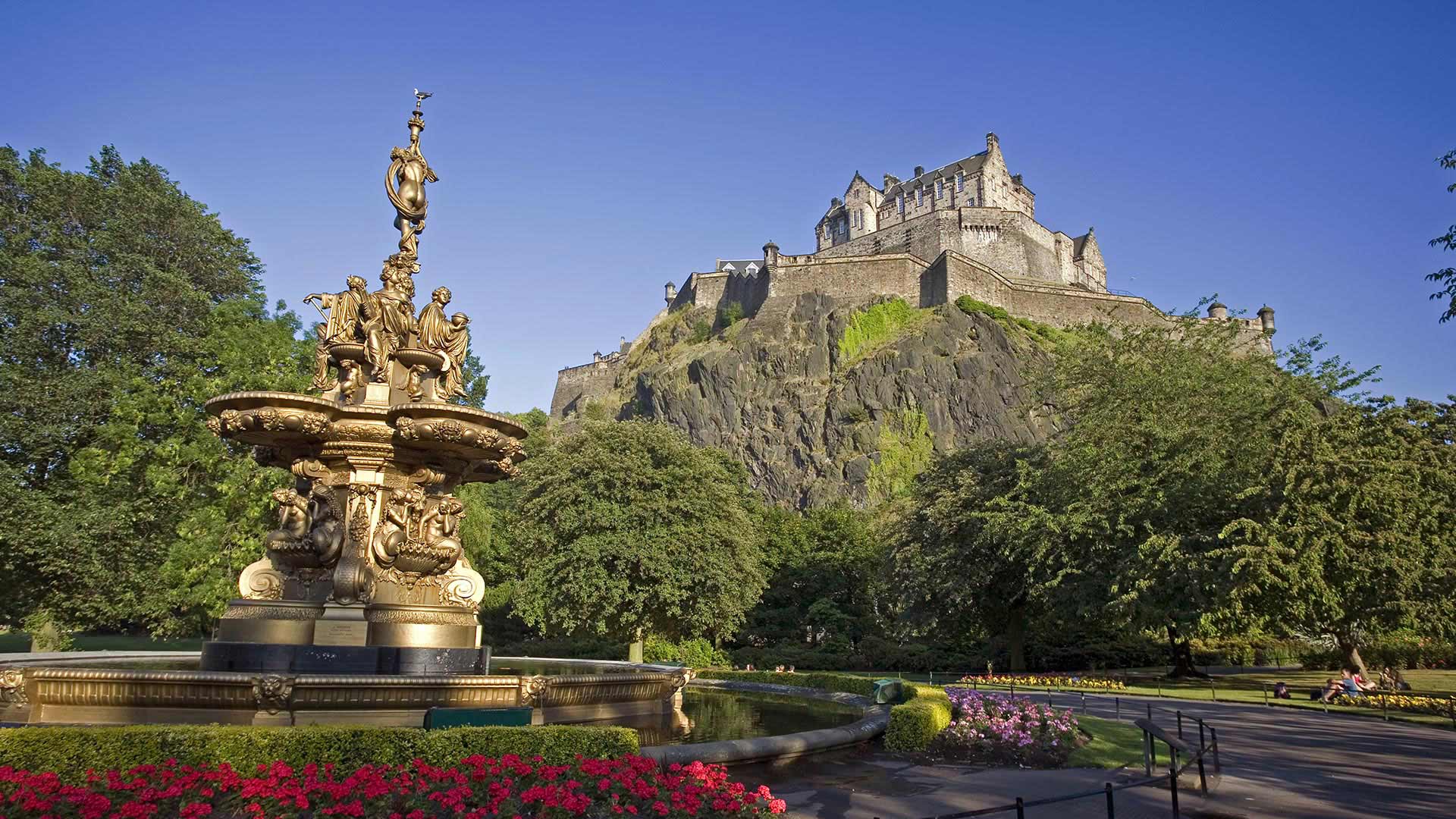 6. Intriguing heritage and mythology
You can't help but feel like there's something in the air in Scotland. Perhaps it's to do with the Celtic heritage, turbulent history, or the myths and legends that shroud this intriguing land.
Castles
On your romantic getaway, you could venture to Scottish castles to see majestic relics of the nation's past. We've already mentioned Edinburgh Castle and Stirling Castle, two of the most impressive fortresses in Scotland, but there are many more to visit all over the country.
Discover the iconic Eilean Donan Castle, beautifully poised on an island between two lochs on the way to the Isle of Skye. Marvel at the craggy fortress of Dunnottar Castle, the château-like splendour of Dunrobin Castle, or the evocative ruins of Urquhart Castle.
Neolithic sites
Scotland's history goes back much farther than the past thousand years.
Step back in time to the Neolithic era by visiting ancient henge monuments thought to be over 5,000 years old. You may be familiar with Scotland's standing stones if you've watched Outlander. The (fictional) ancient stone circle of Craigh na Dun is the place where Claire is transported back in time.
In the Orkney Islands, come face to face with the Standing Stones of Stenness and the Ring of Brodgar. Or head to the Outer Hebrides to see the Callanish Standing Stones. Legend has it that these megaliths are petrified giants who refused to convert to Christianity.
Clan heritage and traditions
Perhaps you have Scottish roots and would like to learn more about Scotland's clans together? Or experience local traditions that are kept alive to this day? You could attend the Highland games in the summer or Burns' Night in the winter, for example.
---
---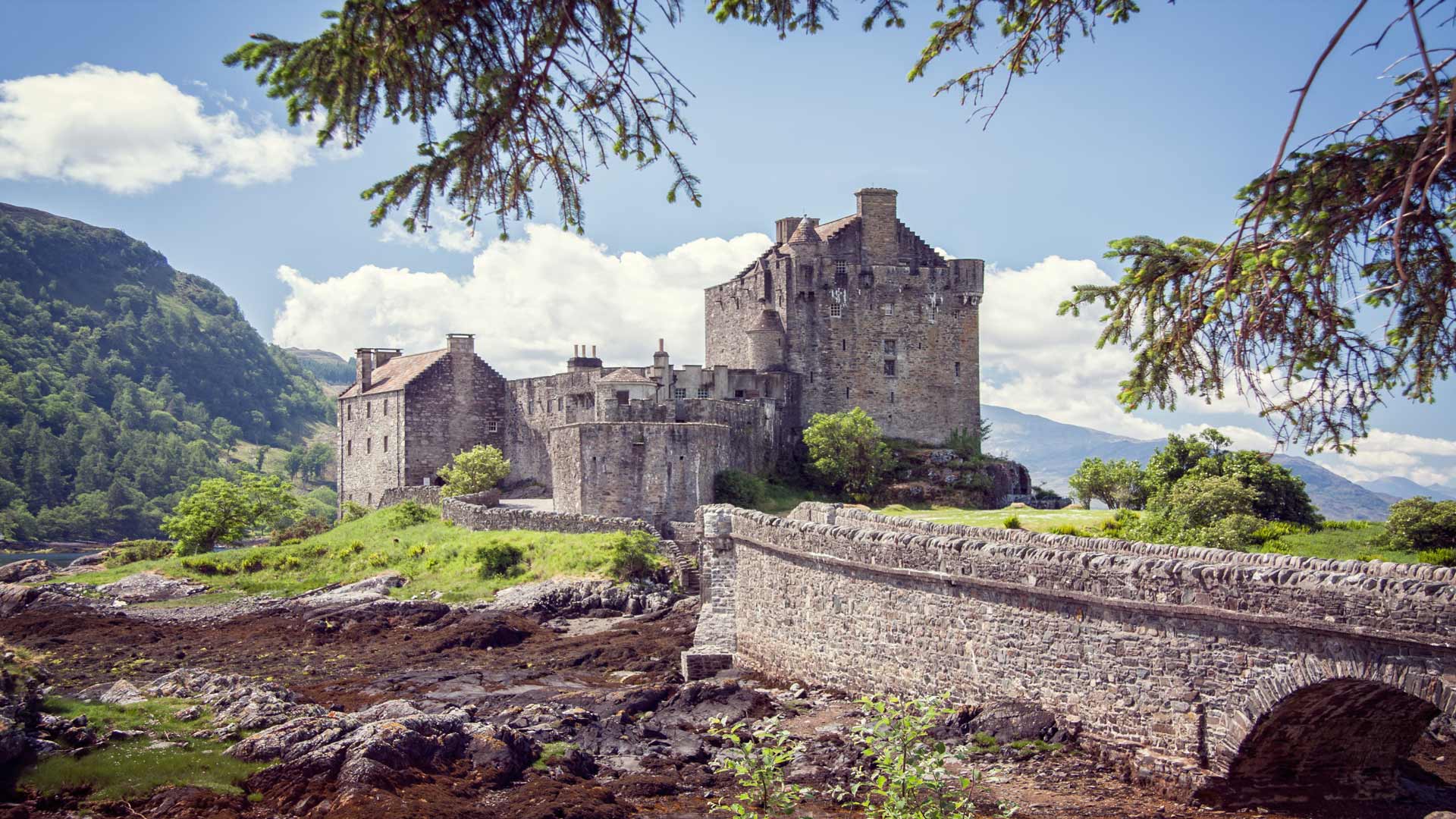 7. Island hopping
If you're looking to get off-grid on your romantic trip for two, consider escaping to one or more of the enchanting Scottish islands. Each archipelago and isle has its own story to tell.
Isle of Skye
With its dramatic land formations, charming boltholes and gorgeous main town, Skye is probably the most romantic island in Scotland.
Take a scenic drive or go hiking to its most revered spots, including Kilt Rock, the Cuillin Mountains, the Quiraing, and the Old Man of Storr. Look for fabled faeries in Fairy Glen and around the crystalline waters of Fairy Pools.
Be sure to go for a gentle stroll in the quaint harbour town of Portree. Here, a rainbow of pastel-coloured houses line the bay, with hills and cliffs making for a stunning backdrop. With such a rich concentration of striking scenes, Skye is a great spot if you want a couple's photoshoot in Scotland.
Harris and Lewis
Visit the largest isle of the Outer Hebrides, Harris and Lewis, for ancient history, Gaelic culture, and some of Scotland's most beautiful white sand beaches.
The island flaunts some of the UK's most picturesque coastline, so go for romantic strolls on beaches like Luskentyre, lapped by turquoise waters. On a sunny day, it looks like a postcard from the Caribbean!
On Harris and Lewis you could also get an authentic taste of Gaelic culture. Hear the locals speaking Gaelic, watch live traditional music, and visit the An Lanntair arts centre in Stornoway.
Orkney Islands
If you are both into your history, don't miss the chance to tour the Orkney archipelago. Here you can take in the islands' coastal beauty one minute, and uncover thousands of years of history the next. Soak up Neolithic standing stones, the Skara Brae Stone Age village, and Viking heritage in Kirkwall.
Head to Orkney in the summer to witness the glorious sunrises and sunsets at the intersection of the Atlantic and North Seas. These northerly islands are blessed with long daylight hours in the summer months, so you have more time to admire the stunning seascapes.
---
---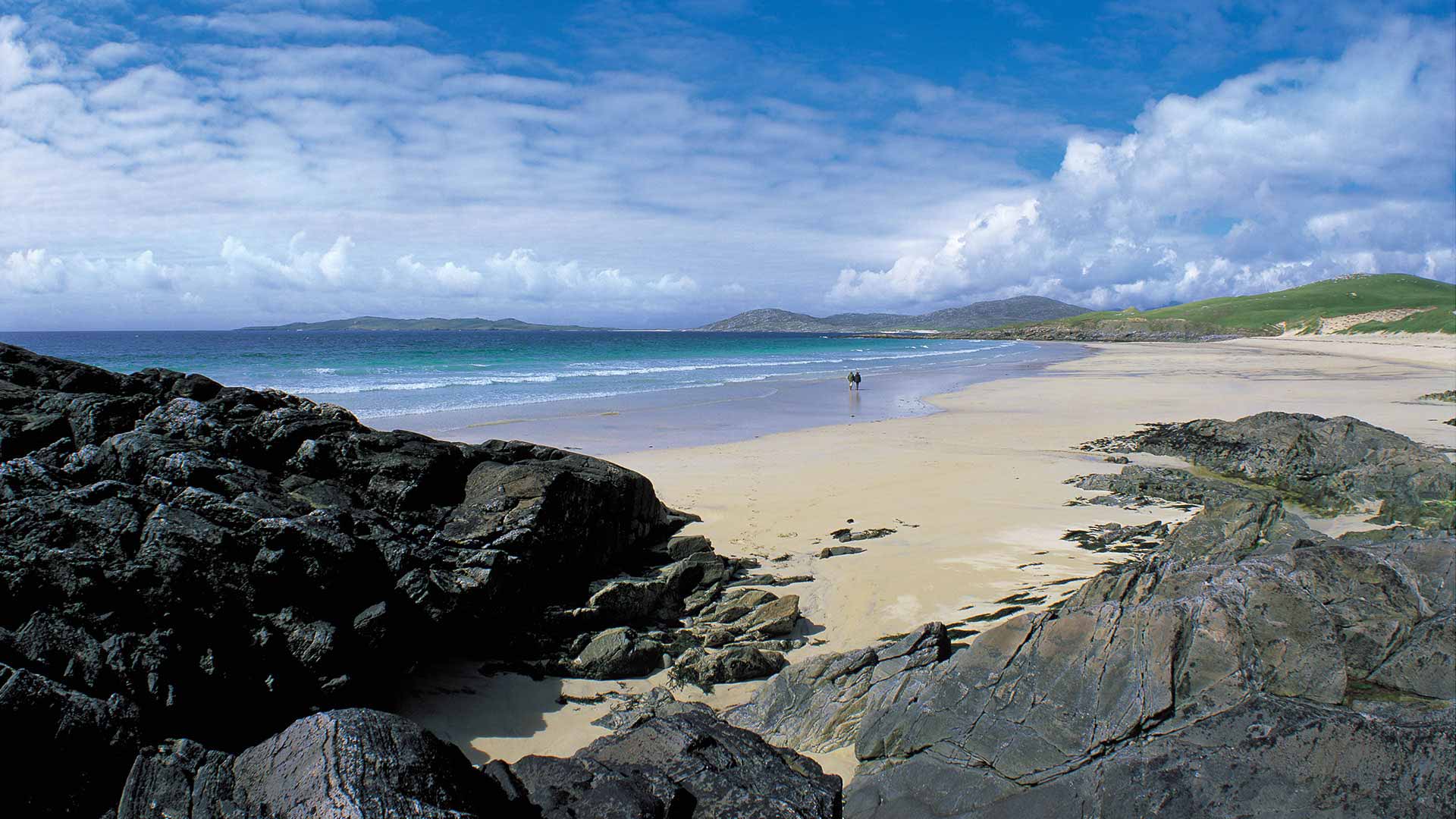 Whatever your idea of romance is, Nordic Visitor can create a bespoke itinerary just for the two of you. Explore our romantic breaks in Scotland and don't hesitate to enquire about any ideas you have. Our Edinburgh-based travel experts will make your experience personal and unforgettable.
Get in touch with our Scotland consultants and start looking forward to your romantic getaway.