If you've just gotten engaged, you're probably already planning your honeymoon. Maybe you're hesitating between a beach holiday or something more culturally driven. You could combine relaxation with thrilling excursions on one of these adventure honeymoons in Europe.
Northern Europe is an exciting location if you want to go off the beaten track on your honeymoon. You can go from hiking and dog-sledding to relaxing at Nordic spas and trying delicious local cuisine. It'll be different and unforgettable!
We've compiled the best adventure honeymoon destinations. Read on to find the perfect country for your dream trip with your new spouse.
---
1. Iceland
Iceland is the destination for active couples. Discover why it is nicknamed the Land of Fire and Ice by admiring the volcanoes, walking along glaciers, and spotting icebergs.
The Icelandic landscape is impressive and lends itself well to adventures. Here are a few of the fantastic excursions you could participate in:
Board a zodiac boat to admire the Jökulsárlón glacier lagoon from up close
Put on crampons for a glacier walk at Skaftafell or Sólheimajökull glaciers
Snorkel in Silfra, the fissure between the North American and Eurasian continental plates
Head inside a glacier with a visit inside the Katla ice cave
Try your hand at driving a quad bike to admire the scenery from a different angle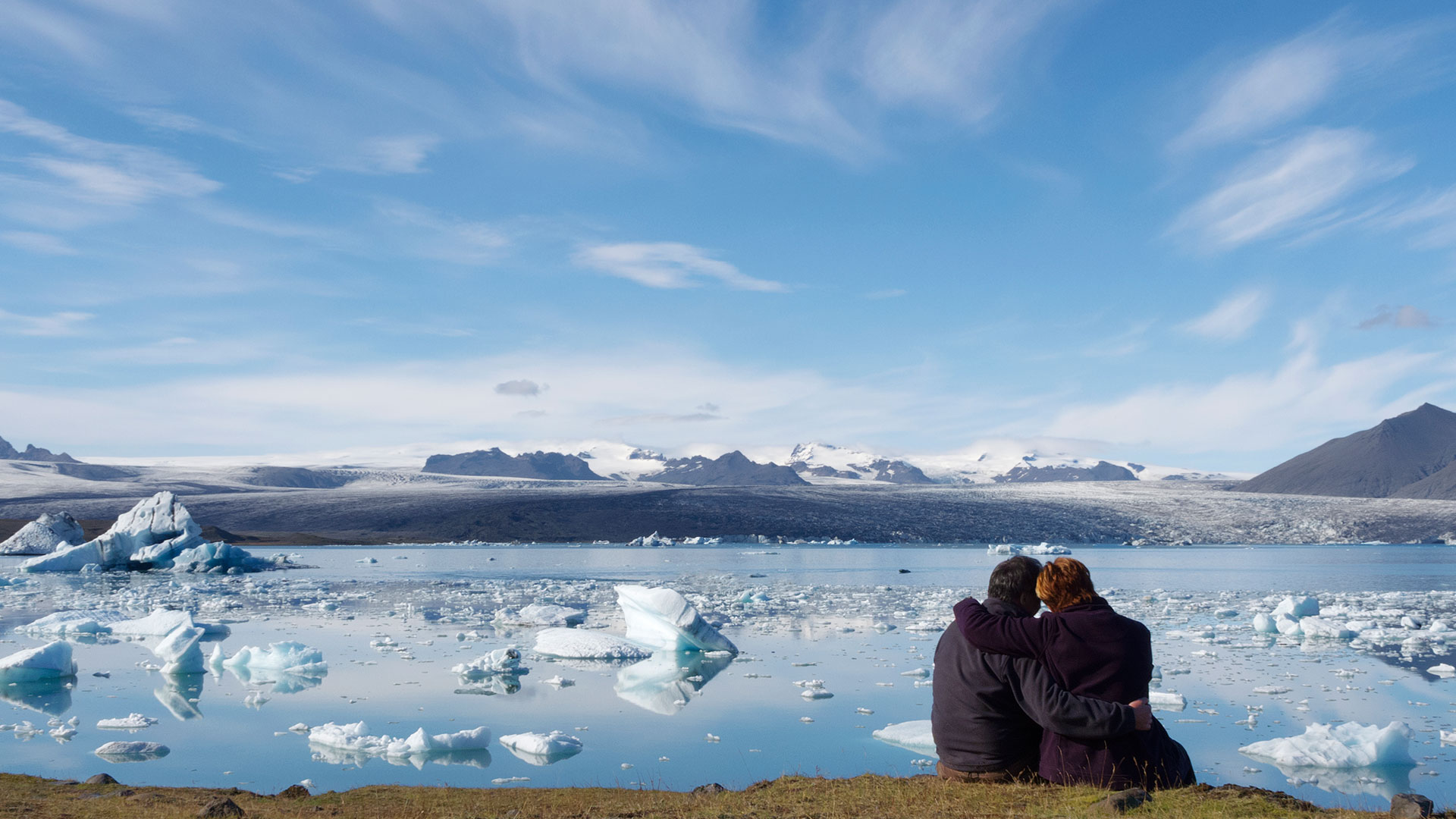 If you've decided to take on the Route 1 road trip of Iceland, there are plenty of adventures awaiting you along the way. From coastal super jeep tours in the idyllic East Fjords, to whale watching in Húsavík, and hiking the remote sea cliffs of the Westfjords.
For something a bit more relaxed you could go horseback riding on the fluffy and sturdy Icelandic horses. You could also take your time to discover the highlights of the Golden Circle and south coast.
This region is dotted with gorgeous waterfalls like Gullfoss and Skógafoss. And let's not forget the UNESCO-listed Þingvellir National Park. It's ideal for a romantic walk.
If you're looking for a winter honeymoon, you're in for a snowy scene. You could drive to remote areas to admire the northern lights and go snowmobiling on the Langjökull glacier.
In between all these, you'll find plenty of geothermal pools to dip in and relax. The Blue Lagoon is a popular one located near the Keflavik Airport. It's a convenient location to take some time to treat yourself before your departure from Iceland.
---
---
2. Lapland
Finnish or Swedish Lapland are fantastic locations for honeymooners looking for a winter adventure.
In Finnish Lapland, base yourself in Rovaniemi the capital of the region and official home of Santa Claus. Spend your days and evening exploring the wilderness.
Meet the energetic huskies and learn to drive a dog sled. You could also try your hand at driving a snowmobile along the frozen landscape. Or maybe you want to try both!
The area is also known for its Arctic SnowHotel. Tour the structure made of ice and snow to see its spectacular ice sculptures, beautiful rooms and the snow sauna. If you're both feeling adventurous, you could spend a romantic night in a glass igloo.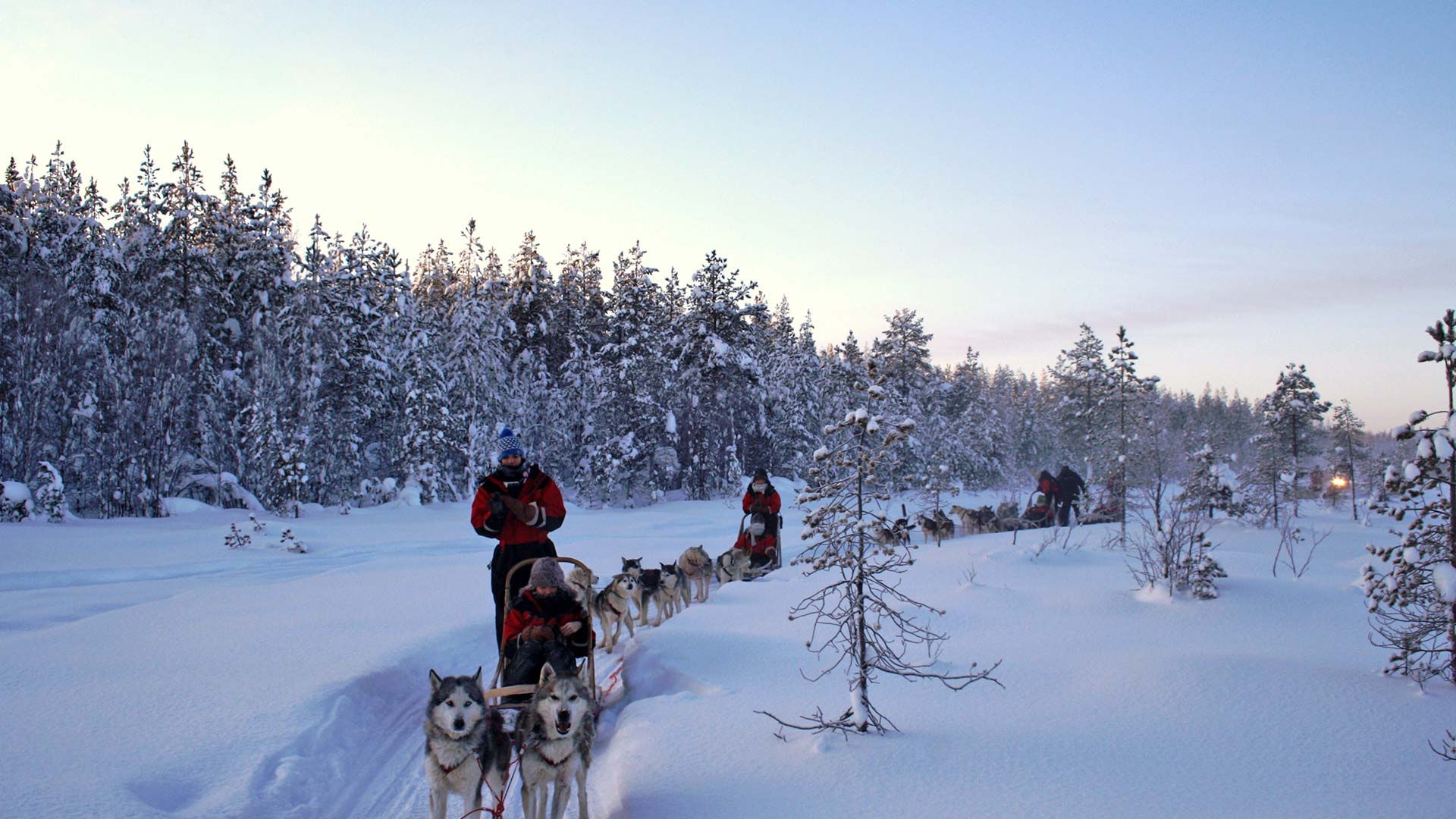 If you decide to visit Swedish Lapland instead, we recommend staying in Kiruna. This is a good base to visit the enchanting Abisko National Park to the north.
Activities available here also include dog sledding and snowmobiling, but also guided snowshoe walks. One of the biggest attractions of the region is the ICEHOTEL. The structure is rebuilt each winter in a different style. You could also stay overnight here if you wanted.
To see the sky from a little closer, visit Abisko. You can take the chairlift up the mountainside to the Aurora Sky Station. On a good day, this gives an unspoilt view of the stars above. You could rent some skies to enjoy the mountain too.
Located in the northernmost parts of each country, they are both inside the Arctic Circle. This means that in the depth of winter, both regions see long polar nights take over. This is an excellent opportunity to go out on northern lights tours.
---
---
3. Norway
Norway is another excellent destination for honeymoons for adventurous couples. This is thanks to its variety of landscape and activities available all year long.
Summer or winter, you could board trains and cruises to explore the country. The Norway in a Nutshell® route is a must do at any time of the year. It includes fun train journeys, fjord cruises and thrilling bus rides.
From Bergen, catch a Hurtigruten cruise north to admire the spectacular sights and cities along the way. Keep an eye out for the Lofoten islands and Tromsø. Shore excursions are included or can be added depending on your interests.
You could also take the wheel for a summer road trip. There are many scenic roads to experience like the Atlantic Ocean Road, with sweeping views over the sea. For twists and turns, follow the Eagle Road and Trollstigen.
The summertime is the perfect time to go hiking in Norway. Famous hikes and stunning viewpoints include Trollstunga and Pulpit Rock. Near Loen, you could go on a guided walk into the Nigardsbreen glacier and learn about the Jostedal glacier.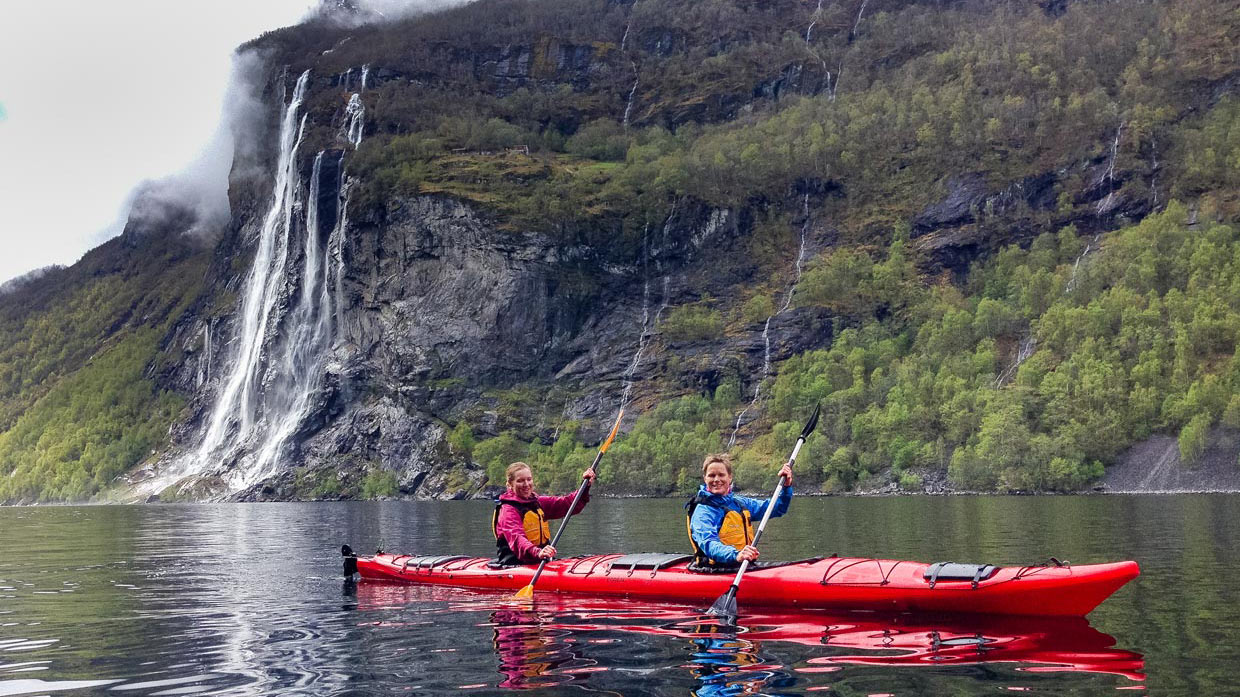 You could also enjoy activities like kayaking along the fjords or taking a RIB boat safari. This is an excellent way to explore areas like Geirangerfjord in a more adventurous manner.
In winter, a lot of the above is still available, but you could also spot the northern lights. Look up from your cruise to admire the aurora. As you head north into the Arctic Circle, you get an even better chance.
The winter months are a great time to discover the towns of the north. Tromsø is often called the northern lights capital of Norway. From here you can visit Camp Tamok to go dog or even reindeer sledding. This is your chance to learn about the Sami culture as well.
Kirkenes, close to the Russian and Finnish borders, is another gem to explore in winter. Go on a guided snowmobile tour into the Pasvik Valley or go fishing for king crab on the Barents Sea.
---
---
4. Scandinavian countries
If you're looking for an epic trip to take with your new husband or wife, Scandinavia is a great honeymoon destination.
The three countries that make up this northern region are Sweden, Denmark and Norway. Because they are well connected and located close to each other, you could tour all three in one incredible holiday.
Spend some time visiting the cultural attractions of Stockholm and Copenhagen, the respective capitals of Sweden and Denmark. You could also explore the surroundings a little bit, such as swimming, hiking or biking along the Stockholm archipelago.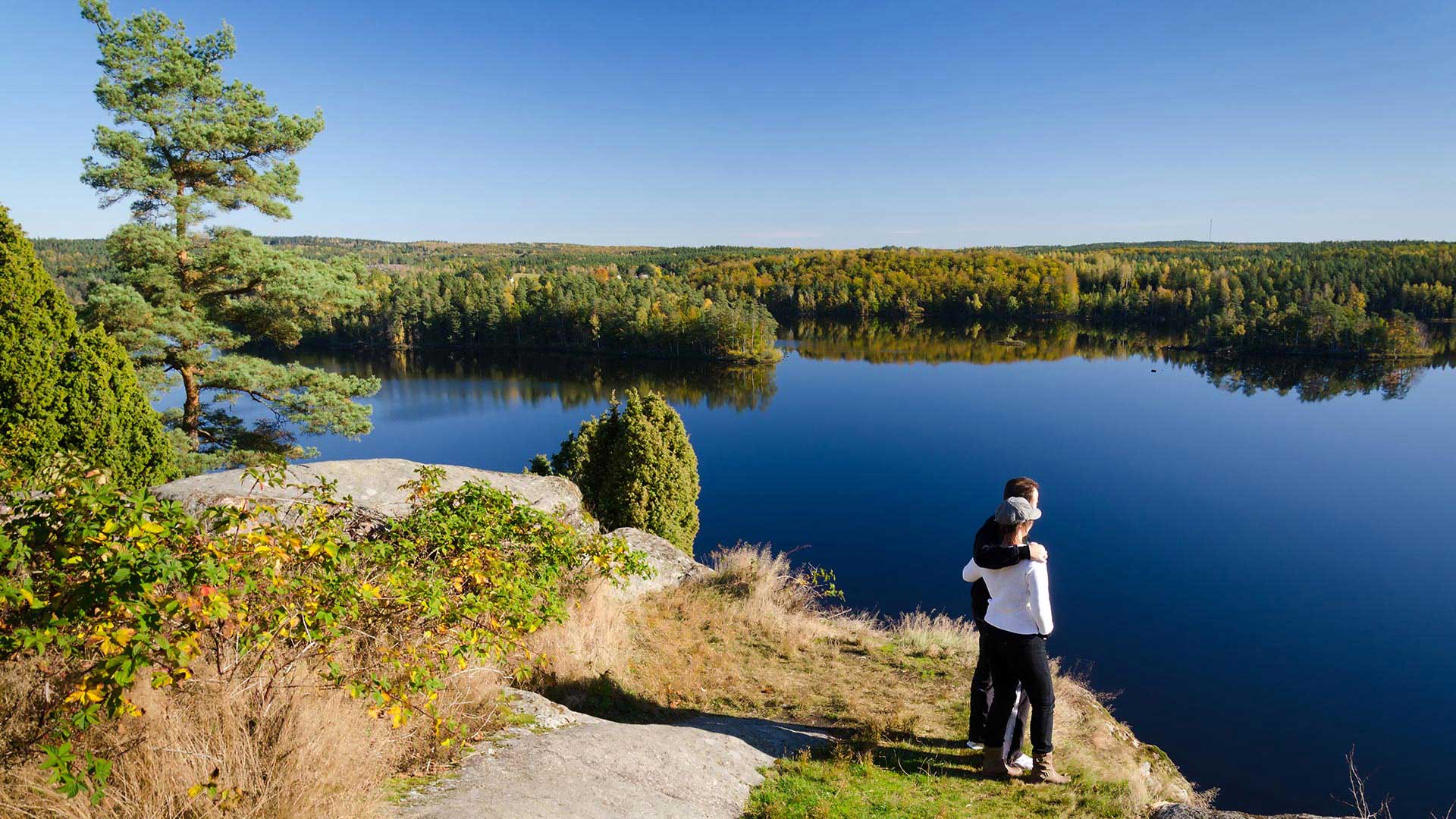 Between Sweden and Denmark, you could drive, fly, or board a train to admire the passing landscape more leisurely. You could even add on the capital of Estonia and maybe Finland to your adventure if you wanted to discover the Baltic region.
You'll then set sail or drive all the way to Norway to complete what is known as the Scandinavian triangle. As you have read above, Norway is also a great stand-alone destination. You can hike the high mountains, kayak along deep fjords, and explore miles of coastlines.
You could also explore Sweden in more depth. A Swedish road trip will allow you to take in more of its verdant countryside and buzzing cities. Its splendid lakes are ideal for summer swims.
Regardless of if you want to discover one of these countries, or all of them, one thing is sure: you'll definitely have a memorable honeymoon.
---
---
5. Svalbard
Visit this Norwegian archipelago on your honeymoon for the ultimate off-the-beaten-path adventure.
Located inside the Arctic Circle, it is one of the world's northernmost inhabited areas. It is also known locally as the kingdom of polar bears. Does that intrigue you yet? If the answer is yes, book your trip to Svalbard for dramatic landscapes and exciting activities.
Come in winter to go on snowy excursions from Longyearbyen. You can ride a snowmobile or go dog sledding over the pristine white valleys surrounding the settlement.
In both the area of Bolterdalen and Templefjorden, you could admire the glaciers and maybe adventure yourself inside of one. During your guided excursions, you may be able to spot reindeer, seals and maybe even the elusive polar bear. They in fact outnumber the human population.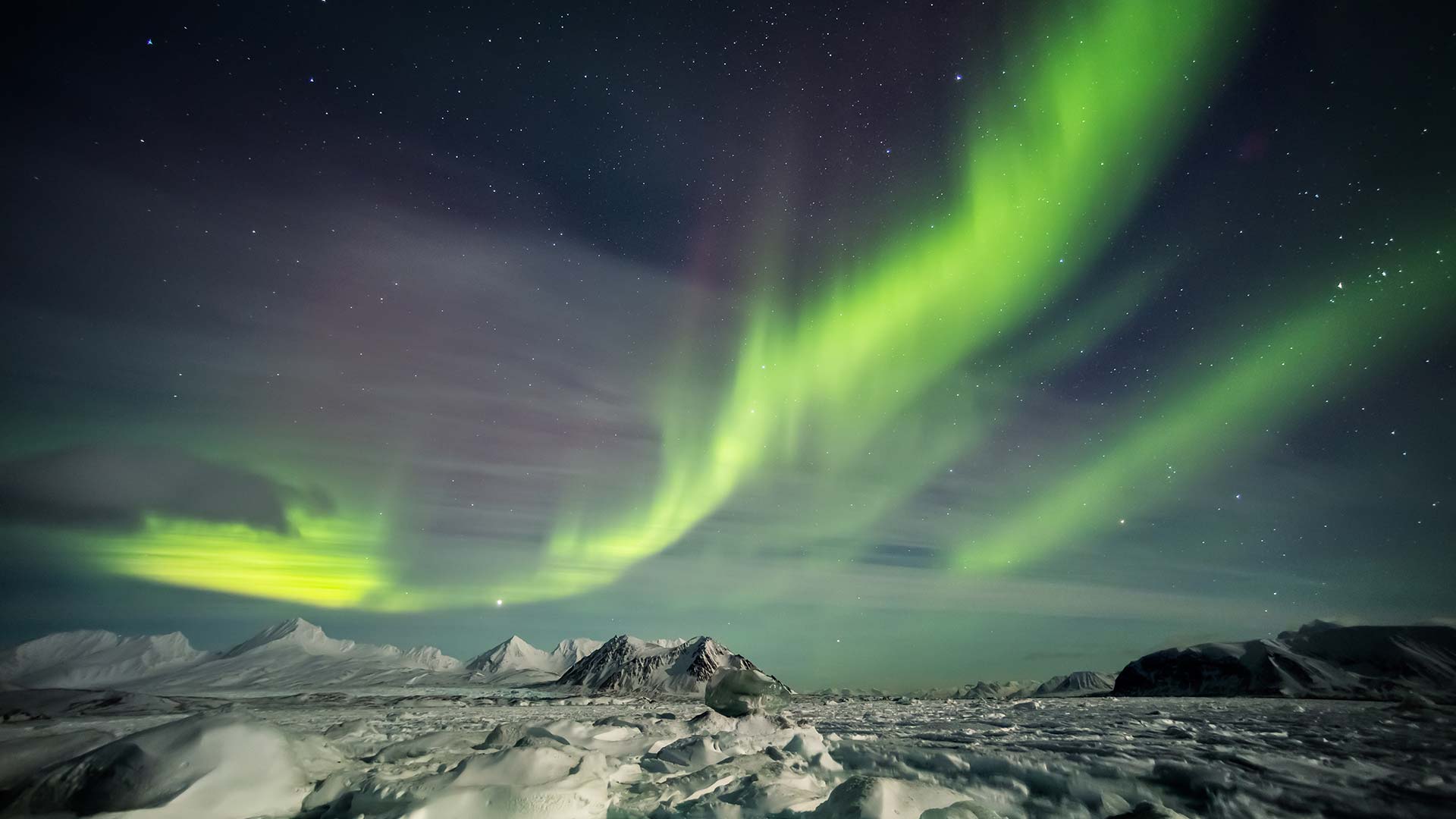 Between June and September, you can see Svalbard from the sea with a guided boat safari. Sail along the Isfjord to marvel at the coastline and spot some of the local wildlife. In summer that includes birds, whales, walruses and seals.
Did you know you could also go on a summer husky safari? Instead of gliding on snow, the sled has wheels.
---
---
6. Scotland
Scotland is renown for its craggy hills, spectacular island scenery and moody castles ruins. For an adventure honeymoon, this Celtic nation has a lot to offer.
One of the big attractions is taking on a road trip around the country and hiking along the way. There are almost 300 munros, mountains over 3,000 feet (914 metres), in Scotland. This means you'll have plenty to choose from.
Drive from Edinburgh into the Highlands. You could stop at the Cairngorms National Park to hike and take in the view from the top of the mountains. From here, head even more north to take on the North Coast 500 route.
NC500 is a coastal road trip that takes you around the northernmost part of mainland Scotland. You can marvel at the rocky cliffs, mountains, and gold sand beaches. We especially recommend stopping at Smoo Cave, the largest sea cave in Britain.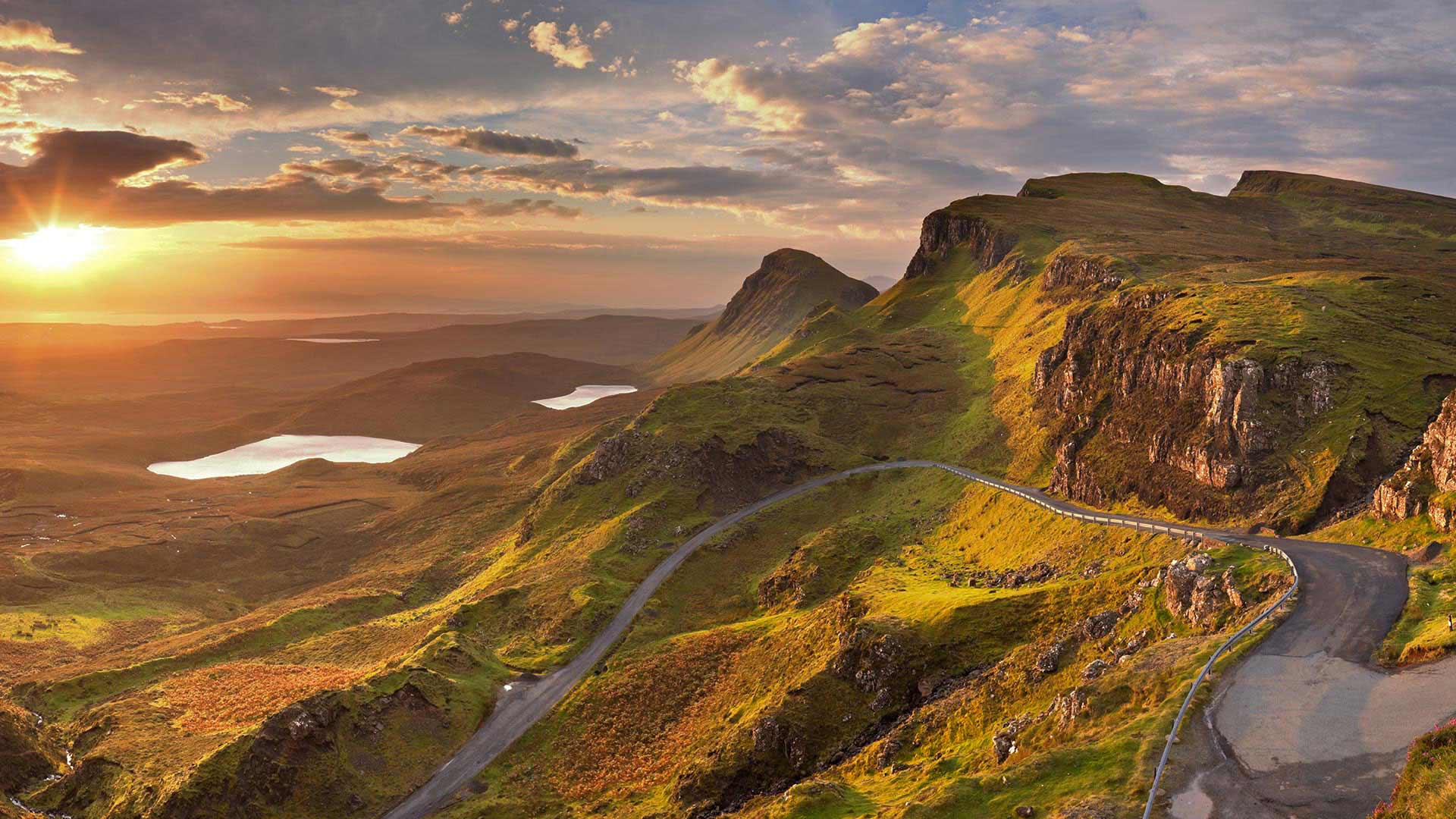 From the north coast, you could go island hopping. This is another popular activity for adventurous travellers to Scotland. Board a ferry to rugged islands like the Viking Orkney Islands or Gaelic Outer Hebrides. See Neolithic monuments, standing stones and more.
From the Outer Hebrides, sail to the inner islands like the mysterious Skye. This island is one of the most popular and it's no wonder why. Its spectacular natural landscape seems straight out of this world and ideal for hikers.
The breathtaking Trotternish Peninsula is where a large majority of its highlights are located. There you can enjoy a walk up to the Old Man of Storr rock pinnacle and the Quiraing. Look out for the An Corran Beach at Staffin, where you can even spot ancient dinosaur footprints.
Are you and your significant other fans of whisky? Then Islay is where you want to visit. Known as "The Queen of the Hebrides," Islay is the southernmost island of the Inner Hebrides. Though it is small in size, there are many distilleries to explore and its whisky is recognised around the world.
---
---
7. Ireland
Ireland, Scotland's neighbouring Celtic country, is another prized adventure honeymoon destination. This is the place for you if you're looking to do a fun road trip, hike and even relax on sandy beaches.
Between all the exploring, you can cuddle up in a pub in Dublin or Galway listening to the locals play music. The pub atmosphere in Ireland is unparalleled. You can also treat yourself to a taste of the local beers, whiskeys and food.
Because it is a fairly small country, you can see much of the country with less time. Drive to Northern Ireland if you're both fans of Game of Thrones. Follow the Wild Atlantic Way along the west coast for some impressive coastline and delicious seafood.
Top spots include the Cliffs of Moher, Ireland's most iconic coastal scenery, and the Aran Islands. Here you can learn more about Gaelic language and culture. You could even visit the prehistoric fort Dun Aengus.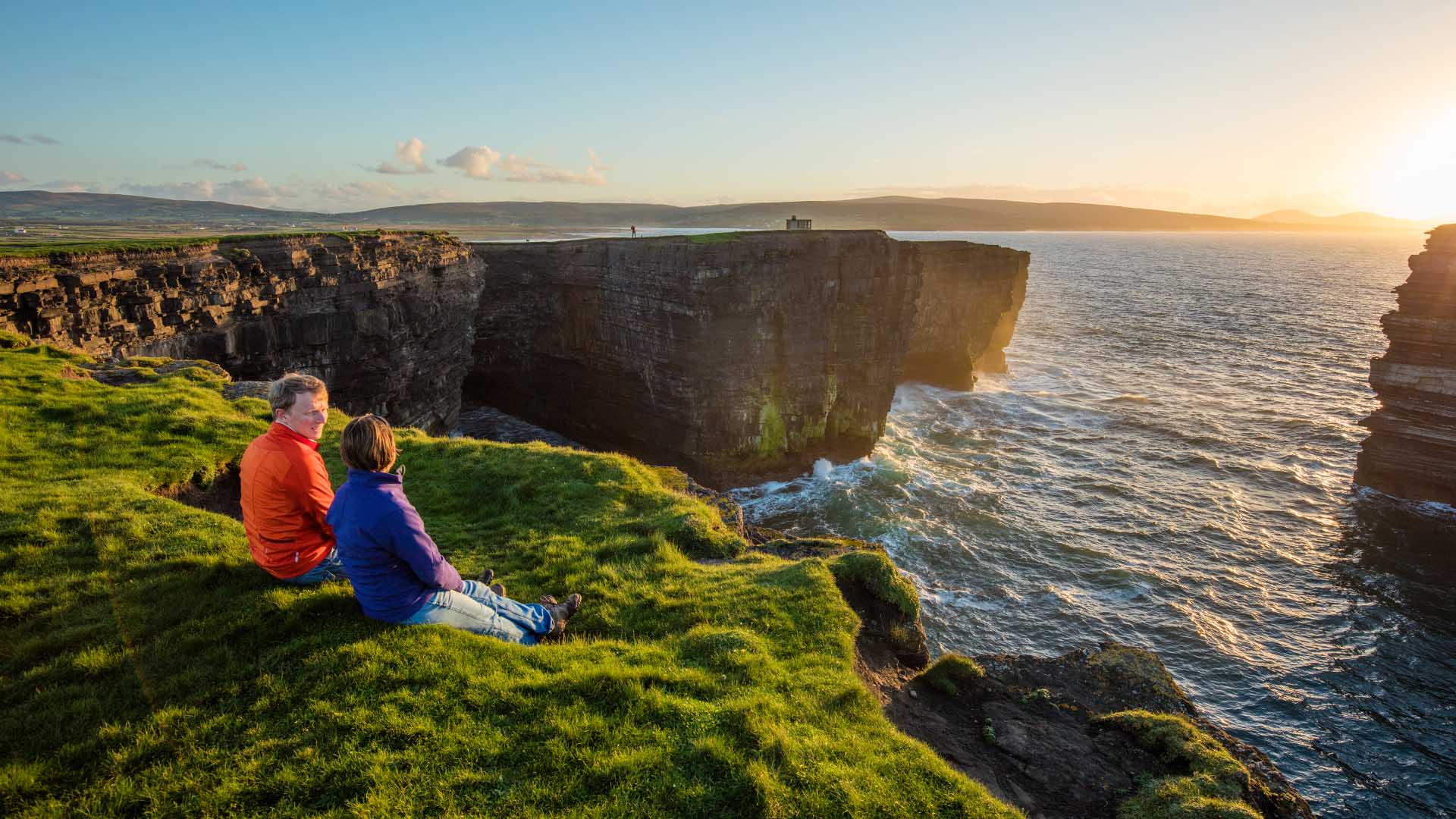 In the south-west, discover the Ring of Kerry and the Dingle Peninsula. They are must-do drives for road-trippers in Ireland and offer sweeping views over the sea.
If you're feeling adventurous you may want to take a boat trip to the Skellig Islands out at sea. They were featured in the Star Wars movies, episodes 7-9.
Anywhere you go, you'll find some well-marked trails to go hiking. The Irish hills, mountains and sea cliffs attract hikers from around the world thanks to their scenery.
Make sure to take some time to walk along the Slieve League cliffs. They are some of the highest marine cliffs in Europe. You could also go walking at Killarney National Park, Glenariff Forest Park and Glendalough.
---
---
8. Greenland
A honeymoon in Greenland will give you bragging rights for the rest of your life.
This island nation is a location that not many people get to visit but makes for a memorable trip. There is also plenty to do for outdoor enthusiasts:
Take a motorboat tour to the Eqi glacier to see its massive chunks of ice
Go whale watching off the coast of Greenland
Book a helicopter ride to see the landscape from above
Hike the scenic trails of the Sermermiut Valley
Sail among icebergs on a boat tour of the Icefjord
Learn about Greenlanders and Inuit culture with demonstrations and village walks hosted by locals. You can also go on excursions to small and remote settlements near Nuuk or Ilulissat.
Come in summer for the best weather to take part in all these amazing activities. At this time, you could also experience the midnight sun. This is when the sun does not set at all.
---
---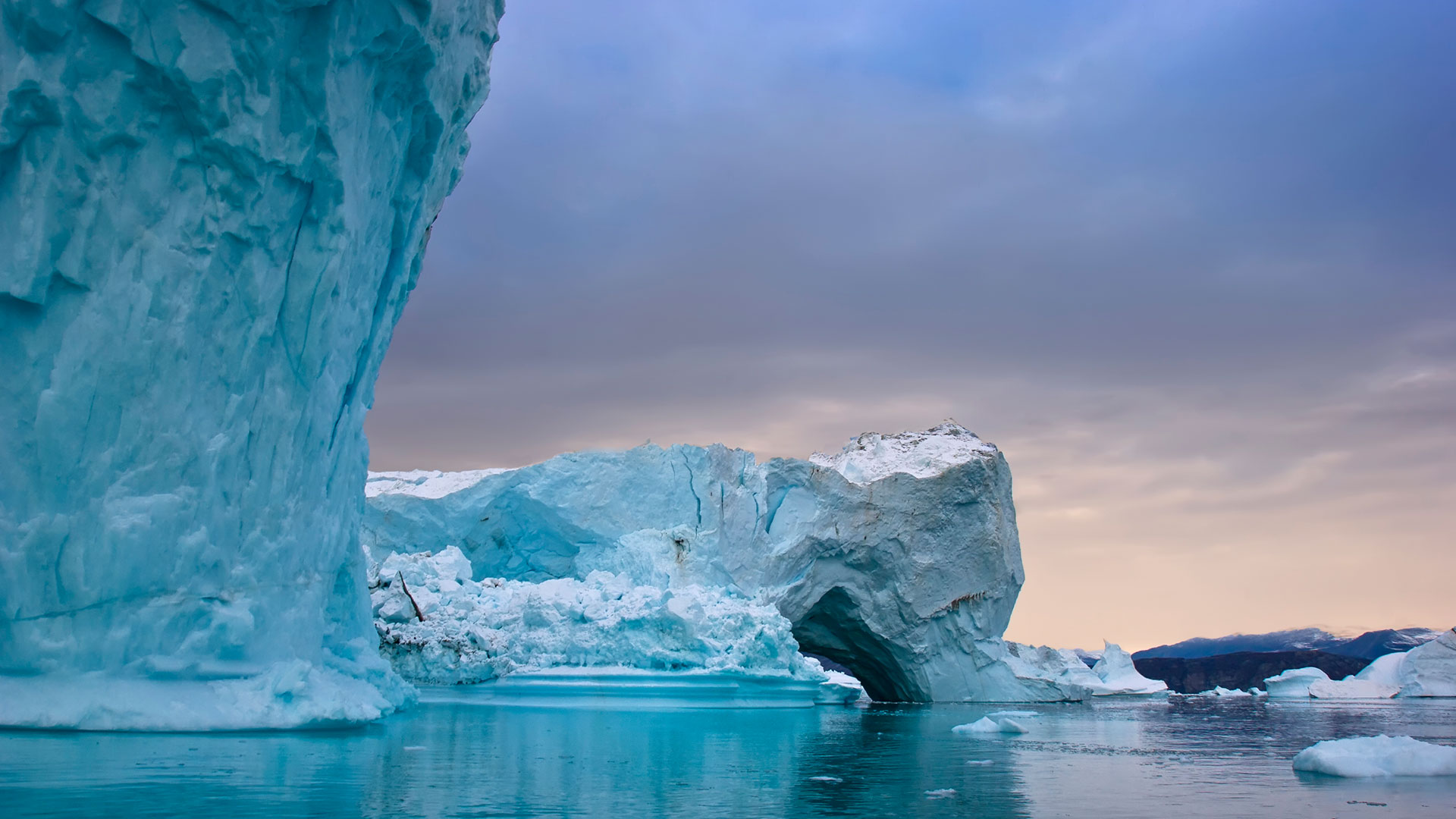 If you're looking for an active honeymoon, these will satisfy the adventurer in you. Whether, you want to experience the northern lights, thrilling outdoor excursions or hiking, there is plenty to do in Northern Europe. And the best part is that you'll share it with your favourite person, right?
When you're ready to start planning your dream honeymoon, get in touch. A dedicated travel consultant with an expertise in your chosen destination will help you craft an itinerary that suits you both.