Looking for road trip ideas? Want to visit Scotland? Well, we have the ideal destination just for you. Come visit the North Coast 500!
The NC500 is a good choice for a UK staycation that promises stunning coastal scenery, Caribbean-like beaches, and plenty of hiking opportunities.
Or maybe you're coming from a bit further afield? Did you know that this region of the Highlands is recognised as Scotland's Route 66? Expect all the highlights of a dream self-drive tour. Thrilling roads and spectacular natural and cultural stops along the way.
To prepare for your trip, continue reading our guide to the farthest reaches of the Scottish mainland. You'll get to know what to expect of this iconic drive, highlights and winding roads alike.
---
---
What is the North Coast 500?
The North Coast 500 (NC500) is named this way because it is around 500 miles long. In fact, it is an 830-kilometre (516-mile) long scenic route. This circuit winds its way along the coastline of the north Highlands.
It was launched and branded as the Scottish Route 66 in 2015 and has grown in popularity since. The route is dotted with historic sights, charming fishing villages, and whisky distilleries.
You can also expect an impressive natural backdrop to it all. Imagine gold sand beaches with turquoise waters, heather-covered hills, and rocky cliffs with sweeping sea views.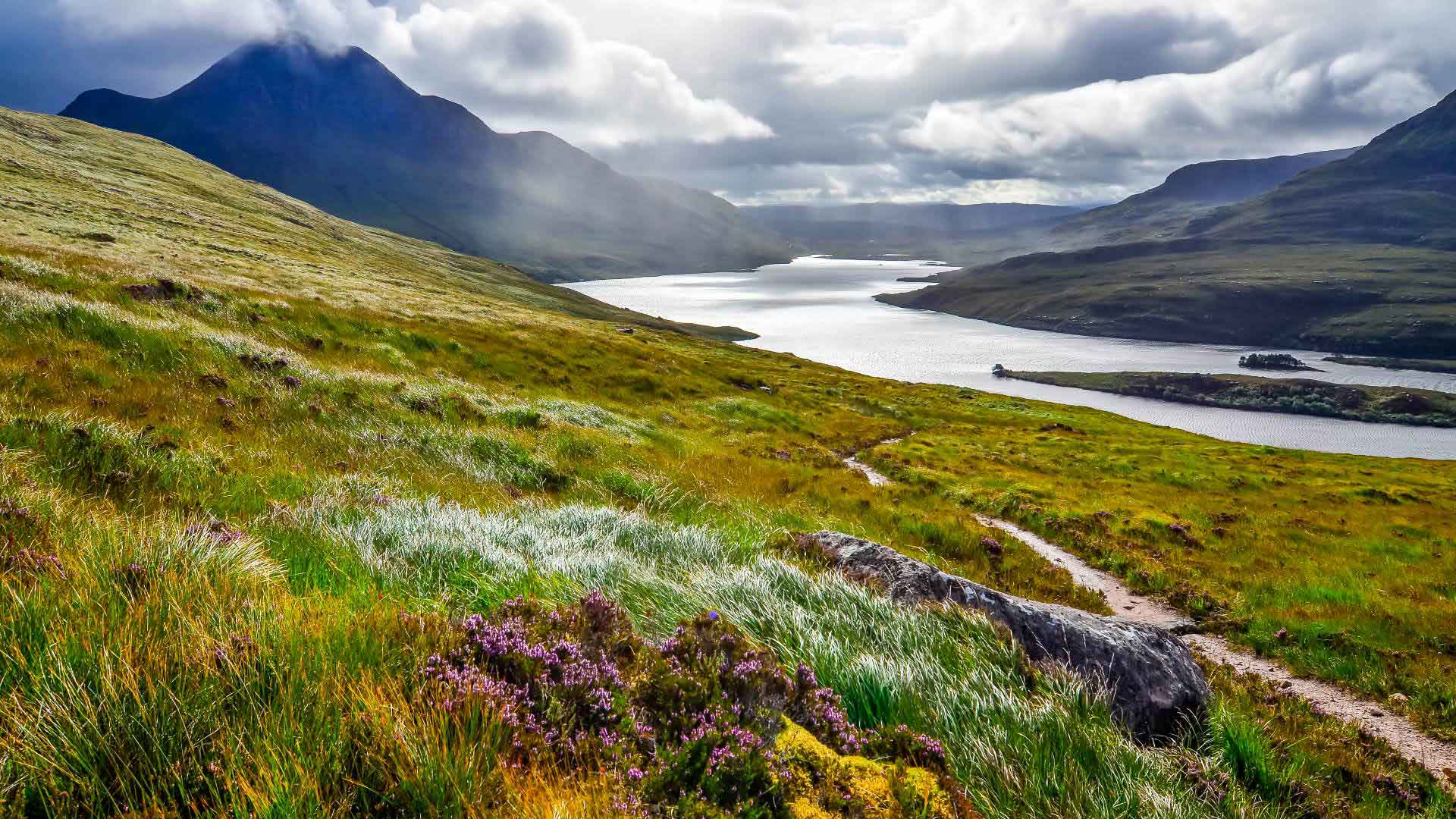 The loop starts and ends in Inverness, at Inverness Castle to be exact. Kick things off in style before setting off clock- or anticlockwise.
Anticlockwise will take you to the northernmost point of Scotland and Britain. You'll then follow the northern coastline, passing through Durness before going south to the whitewashed Ullapool. From Applecross, you can close the loop or pop across to the Isle of Skye for even more incredible sights.
---
---
Is the NC500 really worth it?
In one word, yes!
The longer answer involves a few more adjectives. As previously mentioned, explore the North Coast 500 route and enjoy some of the most iconic Scottish sights and activities.
It's not just a dream road trip with open roads and fantastic stops. It's the place to immerse yourself in the local culture and traditions of this Celtic nation.
On your NC500 adventure, you could:
Taste the famous whisky at distilleries or pubs
Walk across long strands of golden sand
Take on the highest road in the country
Go hiking in the hills
Enjoy the fresh, local seafood
Visit ancient castles and ruins
Stop by the northernmost tip of mainland Scotland and Britain
---
---
Top highlights of the NC500
There are so many attractions, natural sights, and villages to take in along the way. You'll easily be able to fill your days with excursions and exploration. For each section of the road, we've included the top highlights you could add to your itinerary.
Along the first stretch of the road, you'll head north following the east coast. You could stop by:
The Black Isle
Chanonry Point
---
---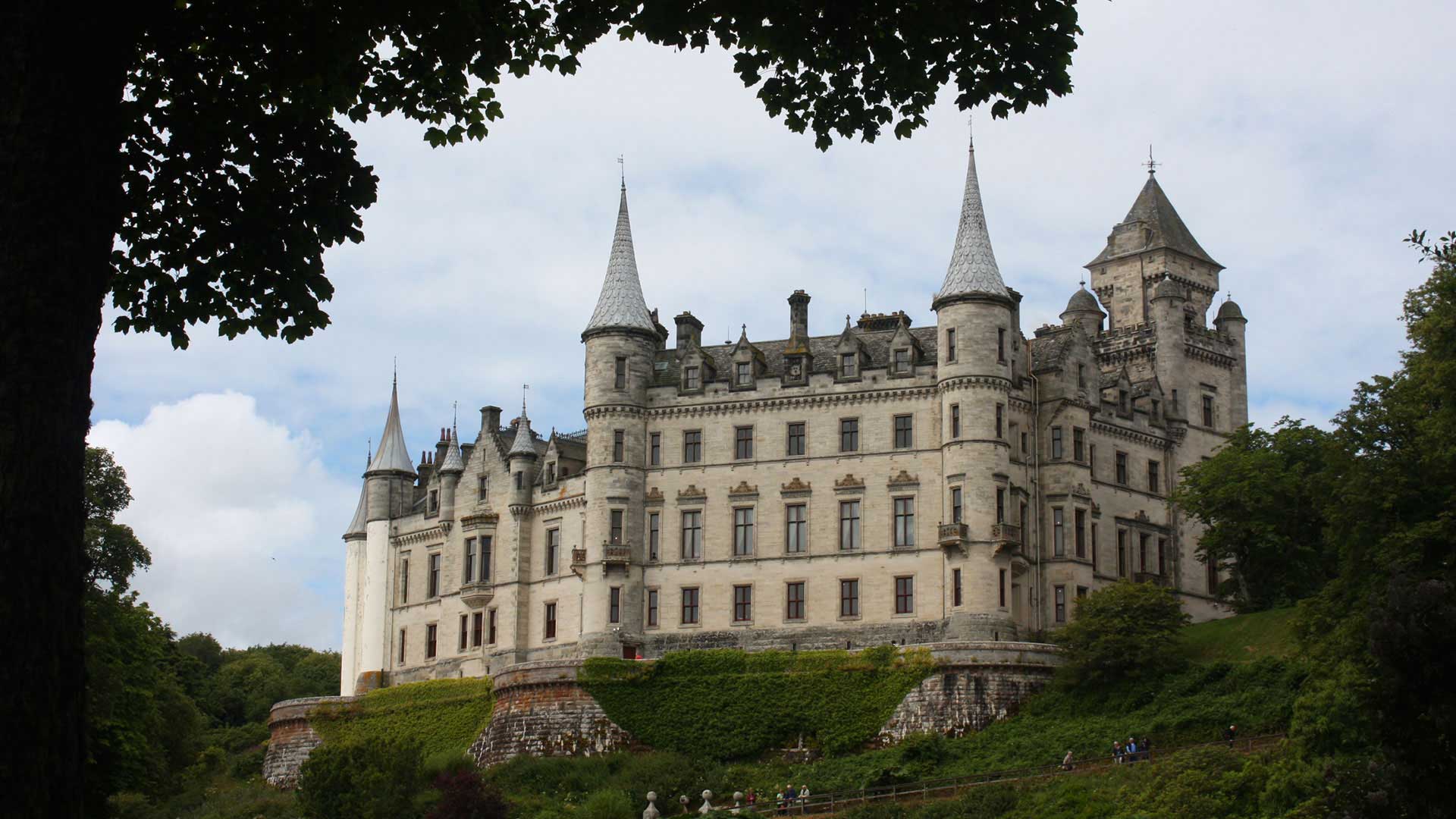 Then you'll take on the northern coast of this scenic drive. There is many days' worth of adventure with the following:
John O'Groats
Dunnet Head
Whaligoe Steps
Duncansby Stacks
Castle Varrich
---
---
When you start your descent south along the west coast, look out for:
Lighthouse and Old Man of Stoer
Ullapool
Beinn Eighe Nature Reserve Visitor Centre
Bealach na Bà (Pass of the Cattle)
Clachtoll Beach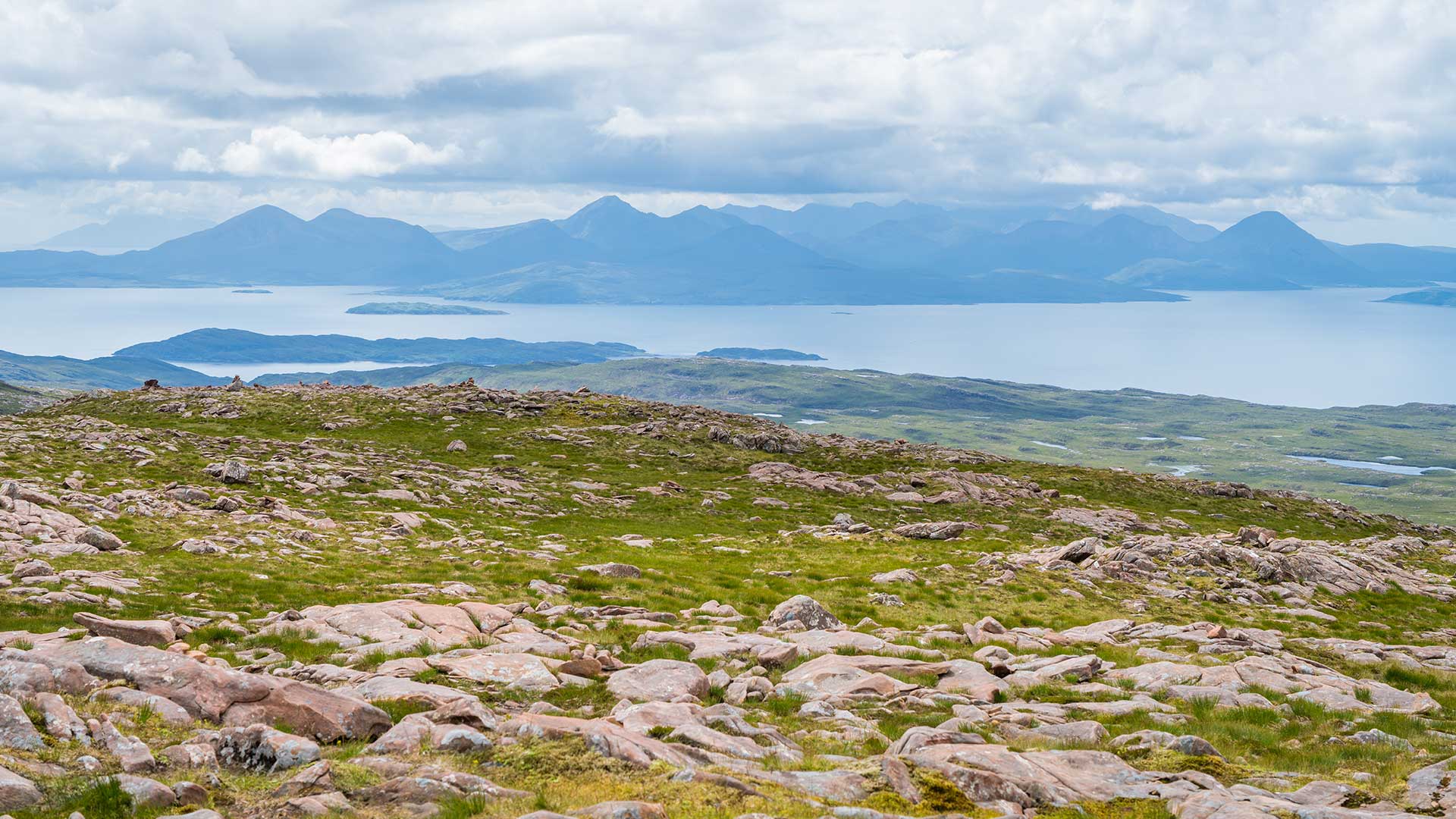 You could also take some time to discover the Inverness area, before or after your trip. Known as the "Capital of the Highlands," it is located at the centre of the Scottish Highlands.
During your time here, visit:
---
---
Driving the North Coast 500
This scenic loop will take you around 6 regions: Inverness-shire, Black Isle, Caithness, Sutherland, Easter Ross, and Wester Ross. It winds along the coastline, incorporating steep mountain passes, single-track roads, and twisting bends. This is what dream road trips are made of!
Here are a few tips before you take on this driving route:
The best way to experience the Route 66 of Scotland is by driving. Pick up a car in Edinburgh or Glasgow and dip into the Scottish Highlands before reaching the North Coast 500. Or you could train up to Inverness to start from here.
---
---
Schedule at least a week
Without stopping, you could probably drive the NC500 in a few days. But what fun would that truly be? Get stuck into the spectacular landscape and heritage of Scotland by taking at least 1 week.
This will allow you to travel at a more leisurely pace and visit plenty of attractions along the way.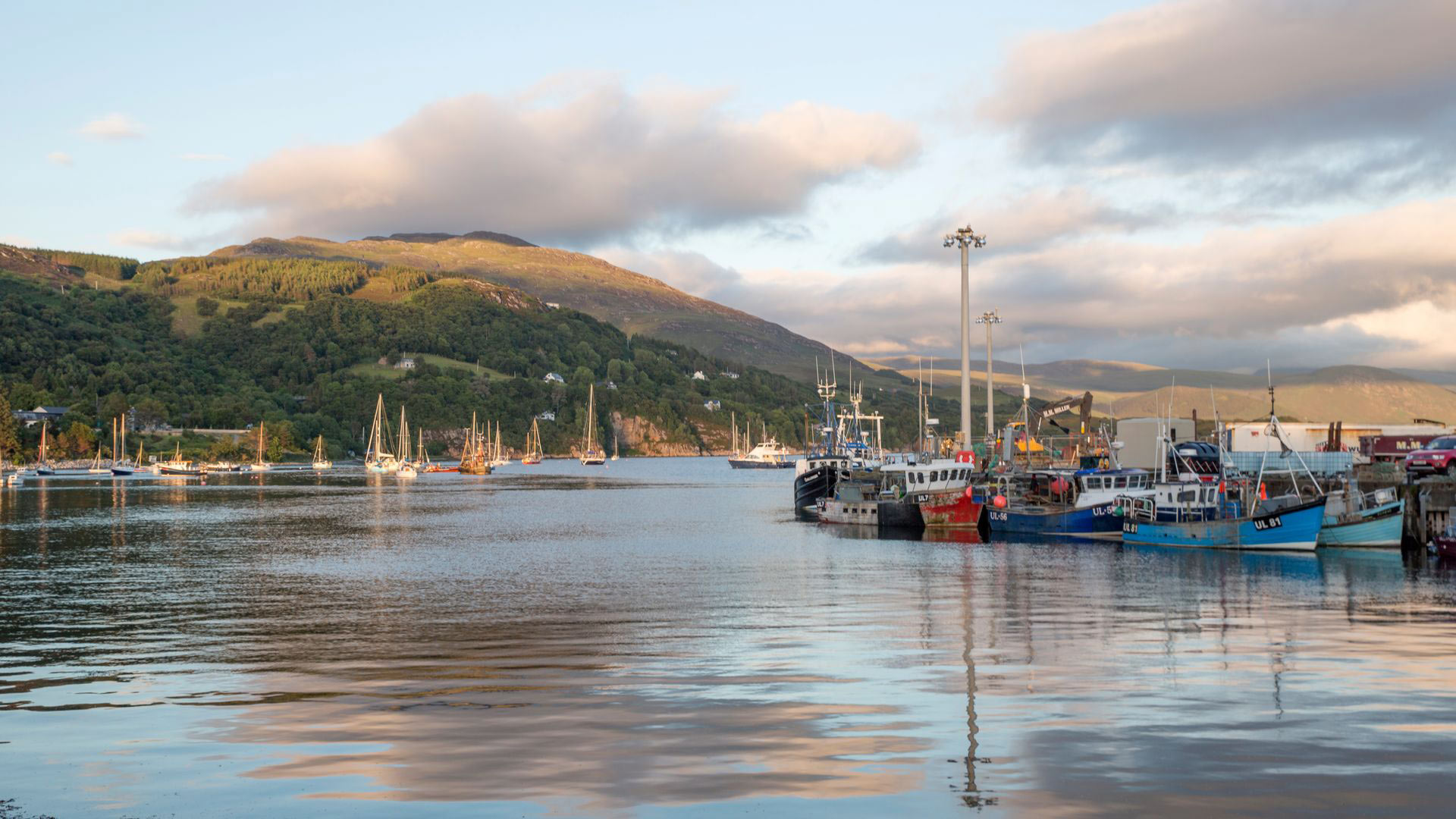 Drive the loop in whichever direction you want
You can drive the loop whichever way you prefer. There's no right or wrong direction. But we do advise driving anticlockwise. This is simply because instead of closing the loop from Ullapool to Inverness, you could travel to the Isle of Skye or follow the west coast south.
Be a responsible traveller
Respect the speed limits and take your time as the roads can be tricky. Also make sure to use passing places wisely on single-track roads. Let others pass you safely, especially if a queue is accumulating behind you.
It's okay to stop and take photos. You'll want to take time to admire the spectacular scenery. But don't stop in the middle of the road or park where it isn't safe.
And be mindful of animals that roam freely up here.
---
---
Expand your itinerary to discover more of Scotland
Travelling along the North Coast 500 allows you other opportunities for exploration. From the northwest corner you could take a ferry to the Viking Orkney Islands.
From Ullapool, you could head off to discover more Scottish Isles and sail to the Outer Hebrides.
After Applecross and Loch Carron, you could easily pop over to the Isle of Skye.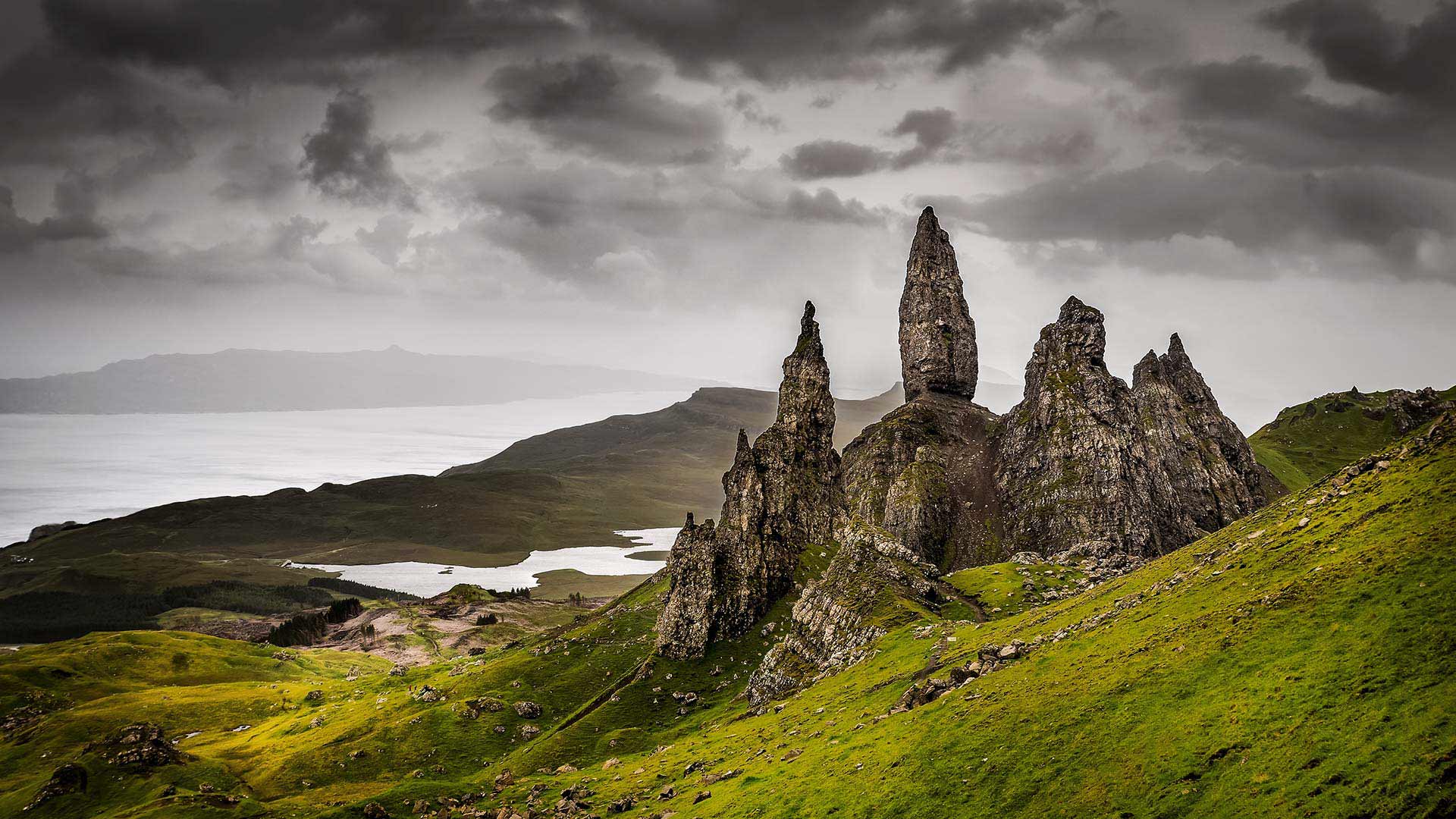 NC500 itinerary example
If you're arriving from outside Scotland, you'll probably start your travels from Edinburgh or Glasgow.
There are different touring routes you could choose, but here is a suggestion for a 10-day itinerary:
Day 1: Arrival in Edinburgh. Explore the capital at your leisure.
Day 2: Drive up to Inverness, the gateway to the northern Highlands.
Day 3: Day of leisure in Inverness-shire. See Loch Ness and Culloden.
Day 4: Journey to the north of Scotland to Thurso.
Day 5: Travel along the northern coast to Durness.
Day 6: Drive south to Ullapool, passing by seaside attractions.
Day 7: Day of leisure in Ullapool. You could explore other highlights of Wester Ross.
Day 8: Travel across the soaring Torridon Hills.
Day 9: Take on the most incredible mountain pass, Bealach na Bà. Then drive south to Fort William.
Day 10: Return to Edinburgh or Glasgow passing by the majestic Glen Coe and the Trossachs National Park.
---
---
Where to stay along the driving route
The best way to plan where to stay along Scotland's Route 66 is by choosing what you want to see most and how long you'll stay.
For example, with a 7-day road trip you could pick your bases and take a few days to discover each stretch of the road. We recommend spots like Inverness, the northernmost corner with John O'Groats and Thurso, Durness and Ullapool.
You'll have a choice of accommodation across the northern Highlands, from locally owned B&Bs to luxury hotels such as Forss House. This is especially true if you're visiting in summer as more places are open, but you'll want to book early as it is the most popular season.
You could also let the local experts at Nordic Visitor take care of it all for you. We have guaranteed reservations with trusted accommodation in desirable locations across Scotland. You can also rest assured that we quality-check each of our partners so they meet our high standards.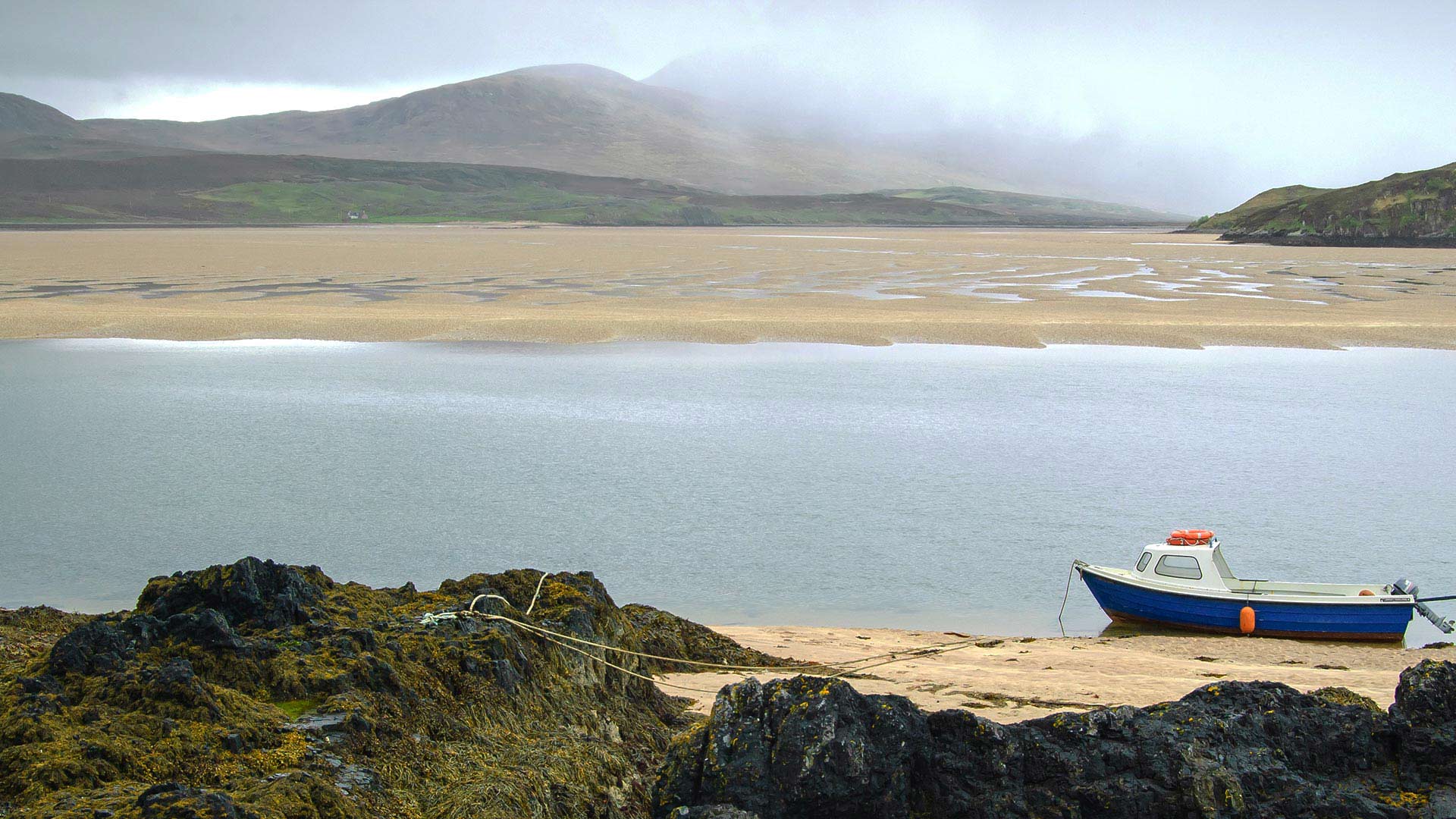 Best time to go on your NC500 tour
The best time to visit Scotland to go on a road trip across the northern Highlands is between April and October. This time of year is ideal because more accommodation and activities are open, weather and road conditions are generally better, and there are more daylight hours.
It's good to note that June, July and August are the most popular months to visit. This means you won't be alone on the road or at top sights. We recommend visiting during the shoulder months of April, May, September and October for a quieter experience.
---
---
Booking your Scotland adventure
Our top advice is to book your road trip early! As we've mentioned before, during the high season, the NC500 is very popular. If you have specific accommodation or activities in mind, make sure to reserve in advance.
Why not let a local expert plan your trip for you? Our travel consultants can tailor your favourite itinerary to your needs and preferences. They are based in Edinburgh and know Scotland like the back of their hand.
When you book your NC500 driving tour with Nordic Visitor, you get many added benefits. We have a trusted rental car partner, and you can expect quality and value. Your self-drive package will include 2 authorised drivers, GPS, CDW, as well as a hand-drawn map with local tips and recommendations.
When you're ready to plan your North Coast 500 adventure, get in touch with our Scotland experts.