You might love travelling abroad because it's a way to experience extraordinary places that are different to your home. Witnessing new sights and immersing yourself in other cultures are certainly two of the best things about international travel.
But what if you could also enjoy that feeling at home in the UK by taking a staycation in Scotland? With such beautiful landscapes and fascinating history packed into the country, there's so much to explore here. And it's all right on your doorstep.
From white sand beaches to ancient heritage sites, check out these incredible places in Scotland that will make you feel like you're abroad.
---
---
1. Swap the USA for the north of Scotland
Driving the USA's Route 66 is an iconic travel experience, offering you the chance to soak up diverse landscapes along the 2,448-mile (3,940-kilometre) journey. That said, you can still get your road trip fix without the transatlantic flight (and with a shorter itinerary too) by driving the North Coast 500.
This is "Scotland's Route 66", just over 500 miles' worth of gorgeous Scottish scenery. You start in Inverness and drive around the north coast of the mainland, passing by unspoiled beaches, shimmering lochs and towering mountains.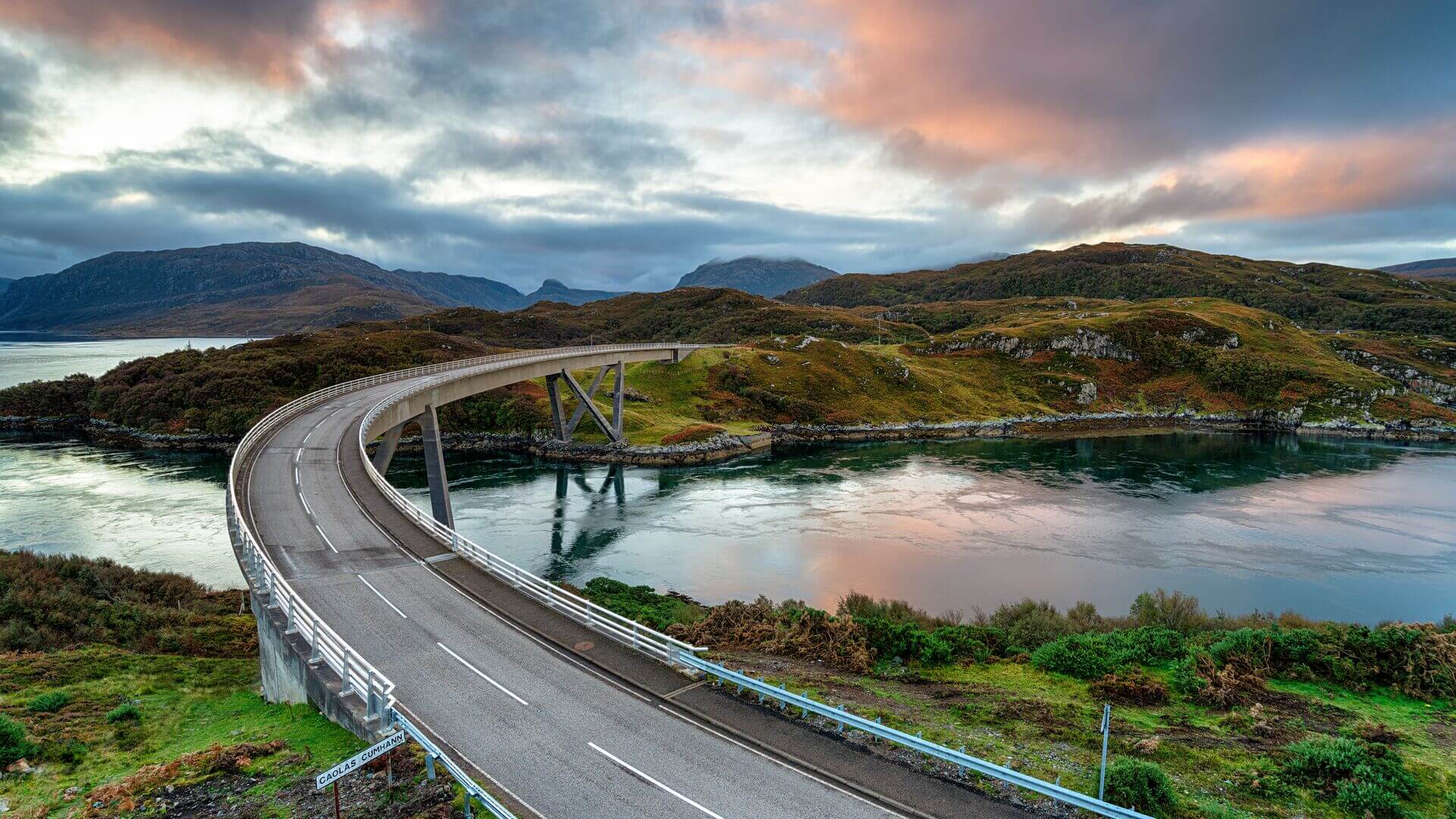 Then you can close the loop and head back to Inverness. Or drive along the west coast to Applecross and further on to the Isle of Skye to continue your adventure in Scotland.
Condé Nast Traveller calls the NC500 "the UK's ultimate road trip", and it's no wonder why. With the chance to stop at Britain's most dramatic sea cave, neolithic stones, and regal castles, there's so much for you to explore here.
---
---
2. Swap the Caribbean for the Outer Hebrides
Although you might not immediately think of any similarities between these two places, the Scottish Isles do have something special in common with the Caribbean islands. If you're looking for white sand beaches for your Scotland staycation, the Outer Hebrides is the place to go.
Sail to these western isles and you'll find beautiful crescents of white sands, lapped by turquoise seas.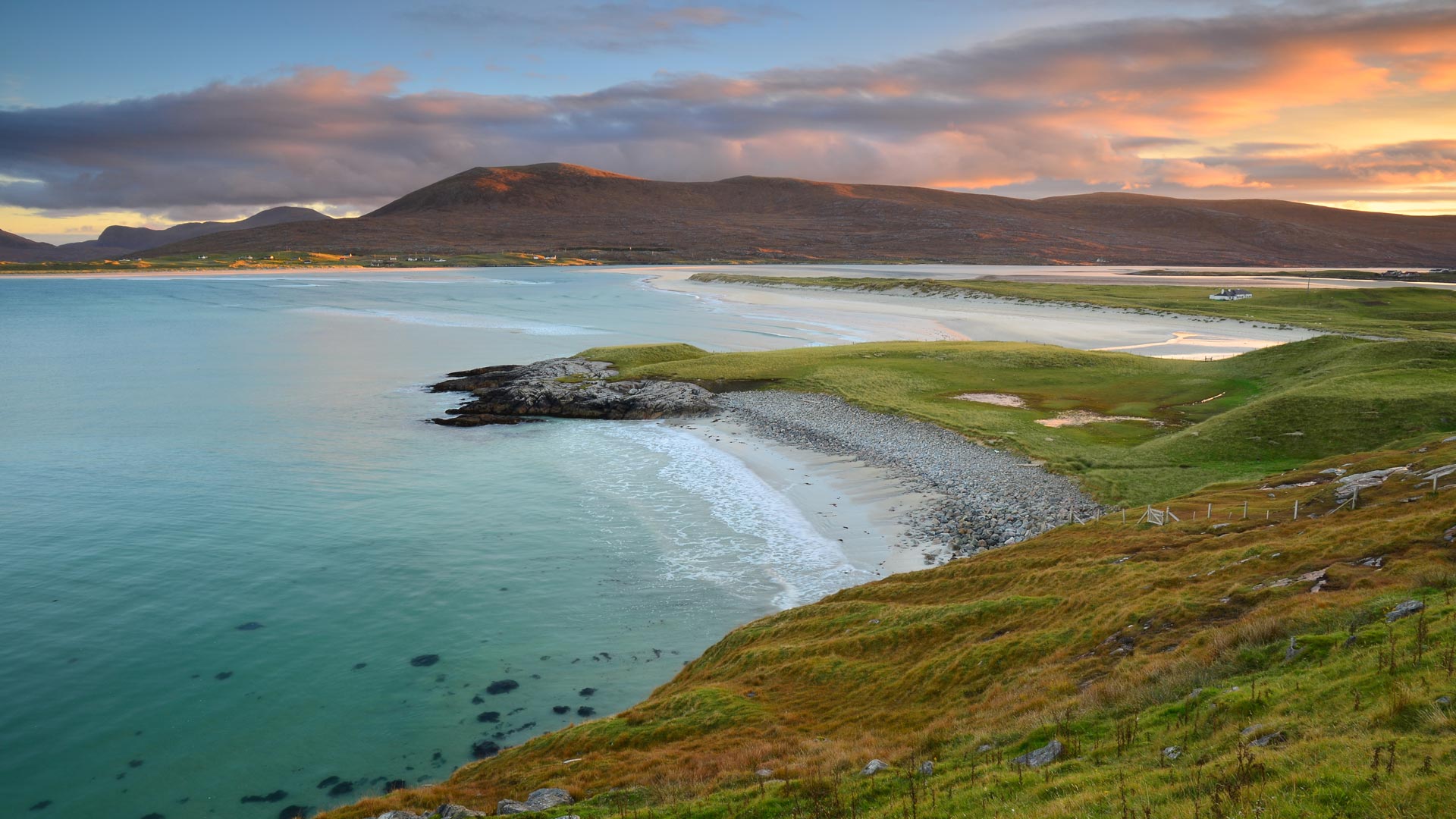 The likes of Luskentyre and Scarista on the Isle of Harris are picture-perfect beaches that look like something from a Caribbean postcard. So much so that leading travel guides like Tripadvisor include these Scottish spots in their "Top beaches in the world" lists.
Sunbathing is unlikely to be on your agenda here, compared to the Caribbean. But if it's scenic coastal walks and incredible landscape photography you're after, these Scottish beaches are just the ticket.
---
---
3. Swap Prague for Edinburgh
You don't need to hop on a flight from the UK to the continent to enjoy an exciting European city break. You can easily hop on a train to one of the UK's culture-packed cities instead. This way you get a weekend getaway that's closer to home and filled with exciting attractions and events.
Rather than exploring the medieval streets of Prague or Bologna, for example, you could hotfoot it to the capital of Scotland instead. Edinburgh will dazzle you with its tangle of cobblestone streets, medieval architecture and secret staircases.
---
---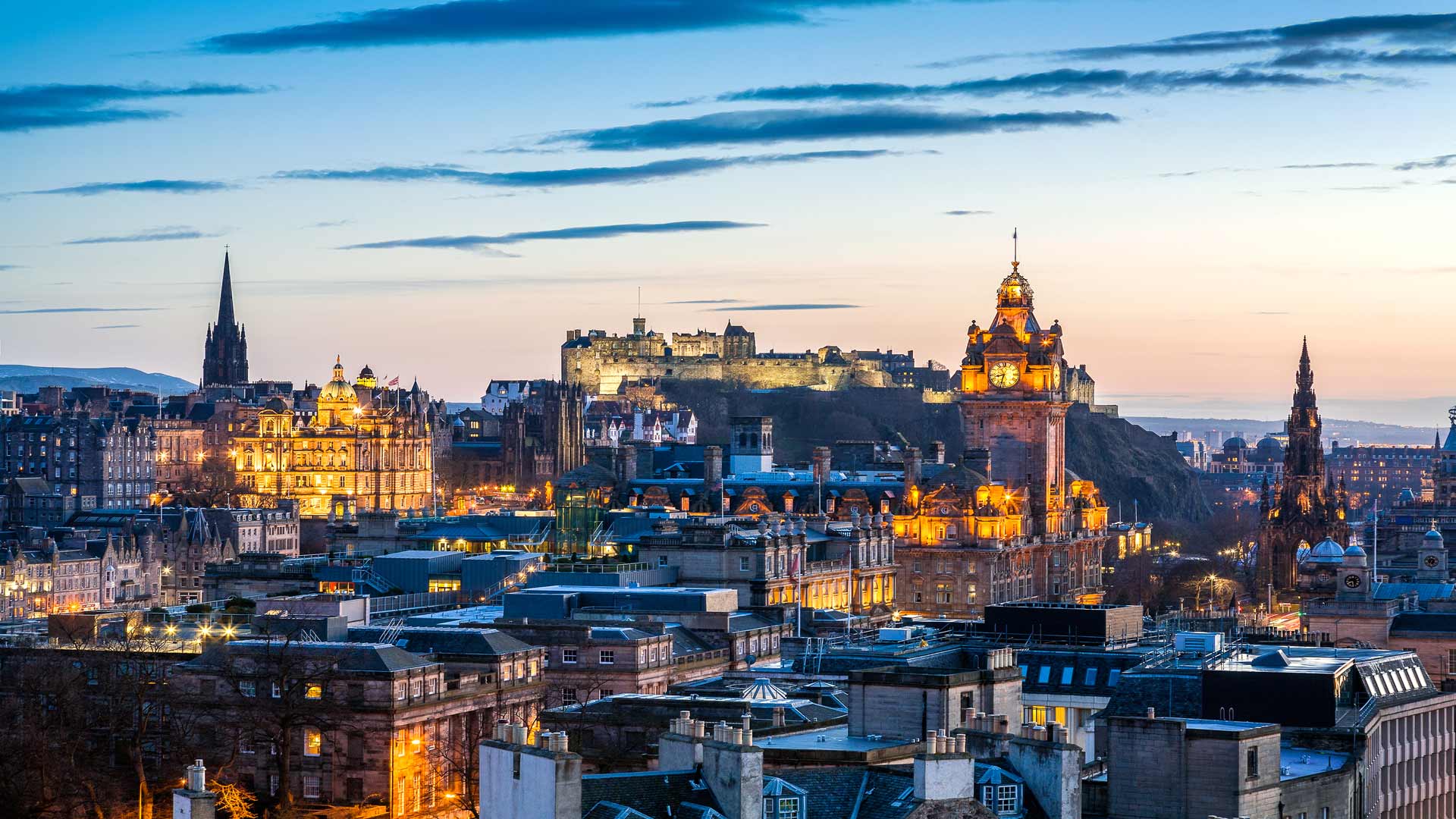 This is a city that lives and breathes culture. You'll find endless eateries, fascinating art galleries, and even the centuries-old Edinburgh Castle that stands guard over it all.
That's all before mentioning the city's vibrant events scene. You've probably heard of the famous Edinburgh Fringe, one of the best festivals in Scotland. Come in August to experience a heady mix of comedy, dance, theatre and other electrifying performances held throughout the capital.
---
---
4. Swap the south of France for Speyside
If you're a bon viveur, wine tasting in places like the south of France might be high up on your travel wish list. But Scotland offers its own tipple that you can sample on guided tours: whisky.
Speyside, in northeast Scotland, is where some of the world's finest whiskies are produced. If you're keen to sample a few drams, embark on the Malt Whisky Trail. Drop into any of the 50 or so distilleries dotted around the region, such as Glenlivet, Macallan and Aberlour.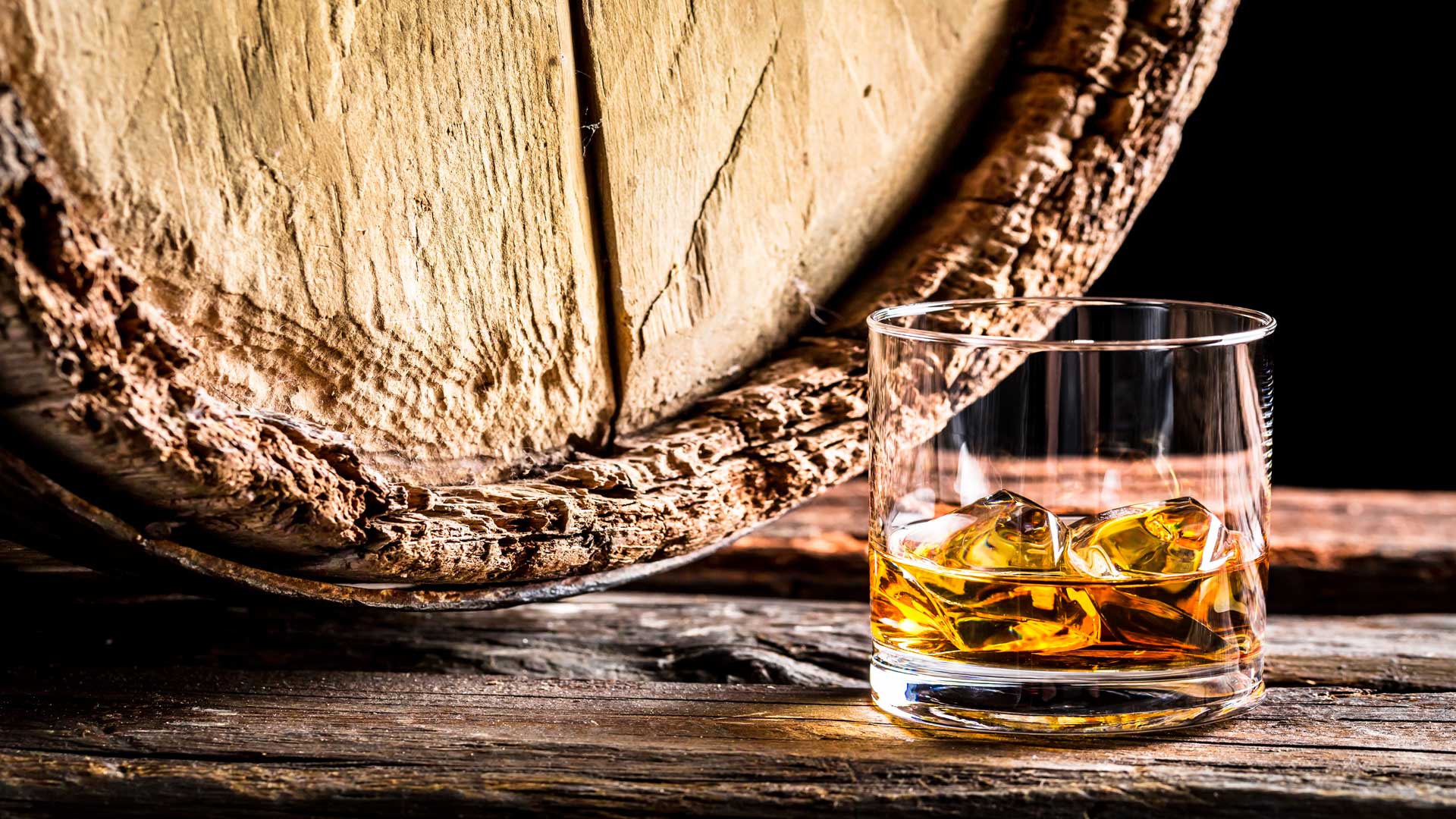 Not only can you enjoy guided tastings at these whisky distilleries, but also tours of the estates. This is a great way to learn about the history and production of these esteemed single malts.
Good to know: The drink-driving limit in Scotland is very strict, so it's best not to take a self-drive tour if you intend to do whisky tasting on your trip. We recommend taking a privately guided tour of Scotland, with a personal driver-guide to take you to the distilleries.
---
---
5. Swap Scandinavia for Orkney
Uncovering history and heritage may be one reason why you love to travel abroad. But what if fascinating ancient secrets were right under your nose here in the UK all along?
For example, in Scotland you can explore historical sites left behind by the Viking and Norse people. Although they called Scandinavian countries like Norway and Sweden their ancestral home, they also left their mark on Scotland following invasions from the 8th century onwards.
One of the best places where you can follow in the footsteps of the Vikings is Orkney. This is a ruggedly beautiful archipelago flung off the north coast of Scotland.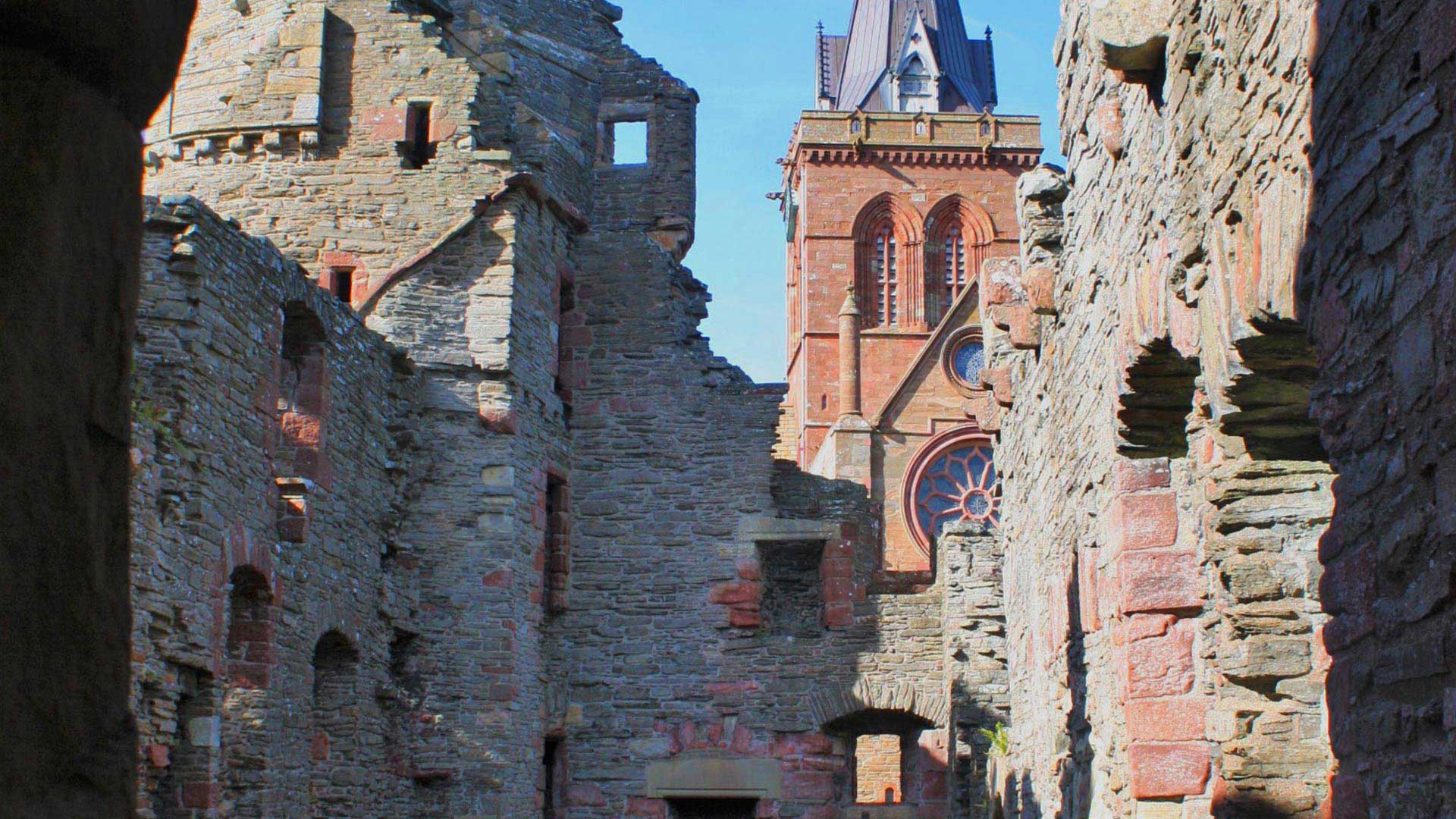 Visit the tombs of Maeshowe, a large, grassy mound that dates from around 2800 BC. Here you can see one of the largest collections of runes known in Europe. The graffiti runes were carved by Viking crusaders, who broke into the main chamber in the 12th century.
Then, in the main town of the Orkney Isles, Kirkwall, you'll want to take a look inside St Magnus Cathedral. This ancient structure was founded in memory of Magnus Erlendsson, the Earl of Orkney from 1108 to 1117 and a relative of Norwegian Kings Olav II and Harald II.
---
---
These are just a few of the incredible places you can explore on a staycation in Scotland. From the Highlands to the islands, there is so much to discover and it's all right on your doorstep.
When you book a Scotland holiday with Nordic Visitor, we organise everything on your behalf. You'll have a personal travel consultant who will book you into handpicked accommodation, plan your route and arrange activities based on your interests.
Additionally, you get access to our 24/7 helpline during your trip. Should you need local support, we are just a call away.
Get in touch with our Edinburgh-based Scotland travel experts about planning your Scottish staycation.