If you love photography and have a passion for travel, there's nothing more exciting than exploring the landscapes and cities of a new place. There are some countries that hit all the high notes when it comes to photography tours, and Scotland is undoubtedly one of them.
Chris, one of our Edinburgh-based travel experts, loves photography and Scotland in equal measure. From the Highlands to the islands, and off the beaten path, he has travelled all over the country to capture its most photogenic spots.
In this complete photographer's guide to Scotland, Chris shares his insider knowledge to help you plan your trip. Read on for practical tips and to learn about the best places to photograph in Scotland.
---
---
Contents:
---
Best places to photograph in Scotland
This Celtic country has countless incredible locations that you could capture on camera. Here's our pick of the 10 best places to photograph in Scotland.
1. Isle of Skye
The breathtaking Isle of Skye is a haven for photographers. A myriad of jaw-dropping landscapes await you here, from the craggy Cuillin Mountains to the enchanting Fairy Pools. There are also ancient castles to shoot, not to mention beautiful lochs, rivers and beaches.
You'll also find two of the most photographed places in Scotland are located on the Isle of Skye.
The first is the unmissable Quiraing, part of the Trotternish Ridge and the result of an ancient landslide. Further south along the Trotternish Ridge, is the second feature that you must visit: the Old Man of Storr. This impressive basalt pinnacle stands guard over beautiful sea views.
So make a photographic pilgrimage to Skye and you'll have plenty of stunning backdrops to choose from!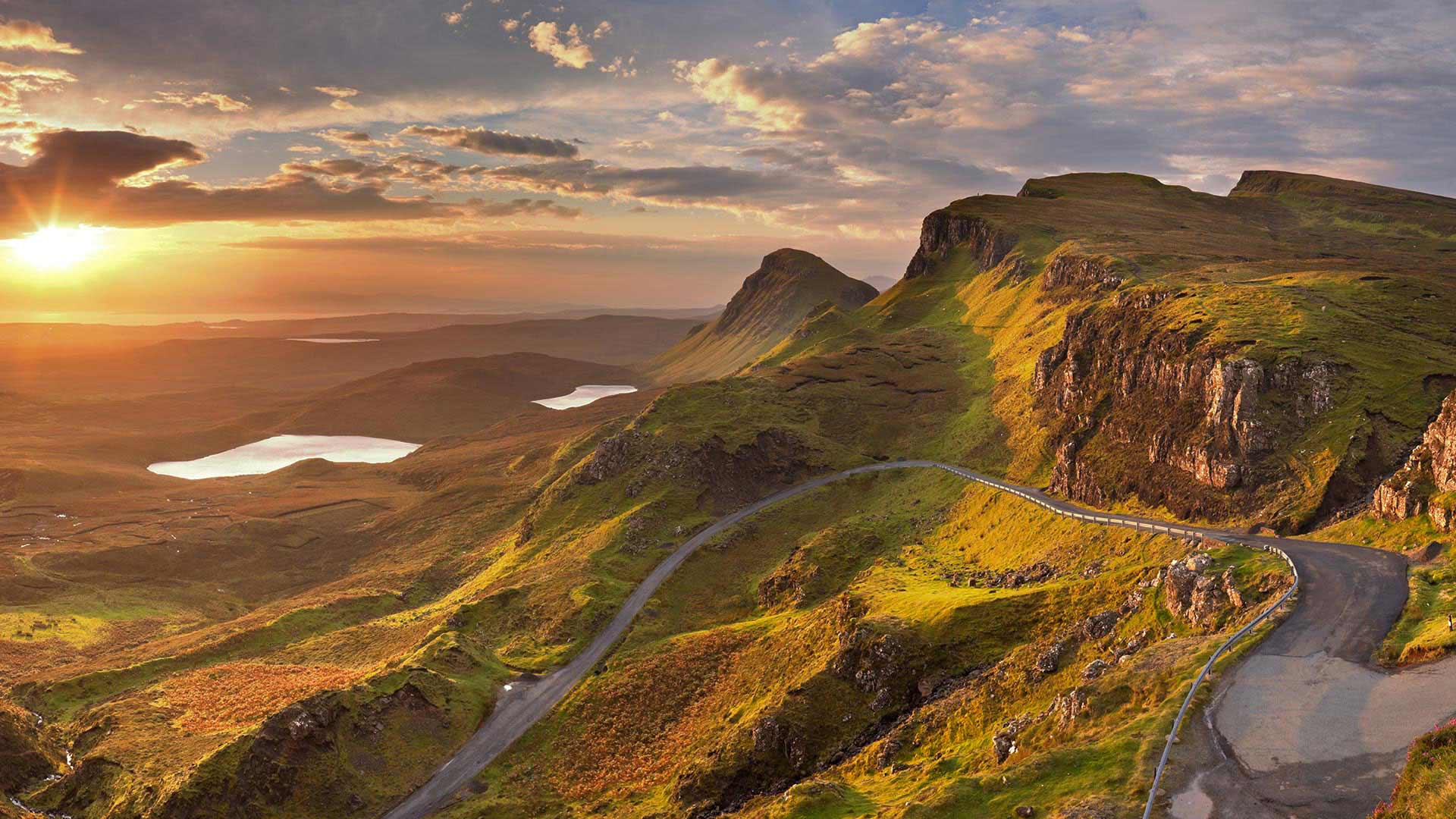 2. Glen Coe
Head to Glen Coe, Fort William and Ben Nevis for striking mountain scenes that will leave you utterly captivated.
The area is a mountain valley, deep in the Highlands of Scotland. Glen Coe is perfect for soaking up the scenery, as well as active pursuits, such as hiking, biking and skiing opportunities.
As a photographer, you'll surely fall for the undulating peaks, meandering rivers and lochs of Glen Coe. For sweeping vistas you might want to go for a hike to gain some height. Indeed, from Glen Coe's elevated viewpoints, such as Ralston's Cairn, you'll be able to capture expansive valleys unfolding below you.
---
---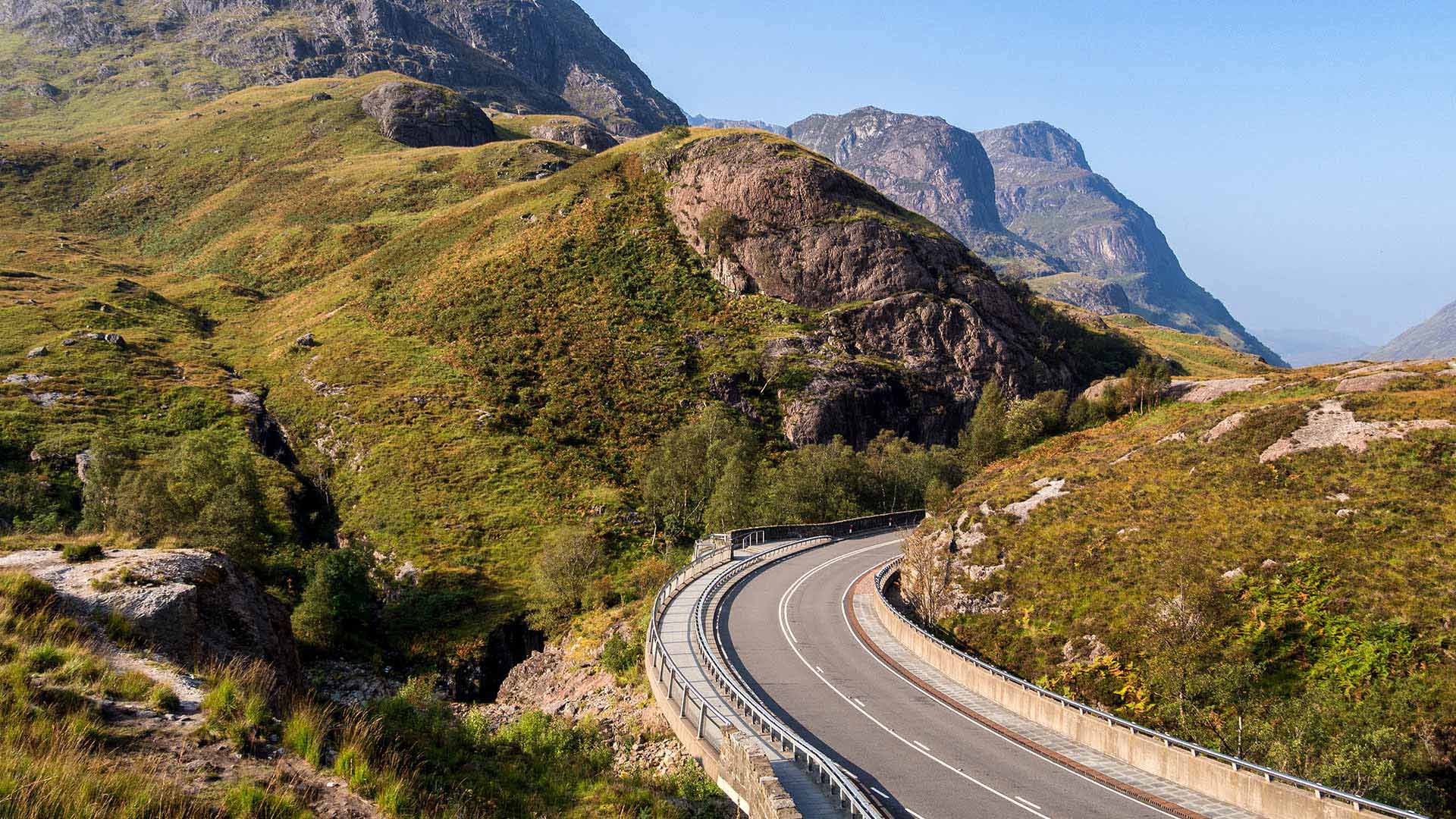 3. Glenfinnan
Made famous by the Harry Potter movies, Glenfinnan is known for its impressive viaduct which was built at the end of the 19th century. You can still ride the Jacobite Steam Train over the viaduct, or photograph the scene from a distance.
This is an unmistakable image of Scotland that is made all the more beautiful thanks to the surrounding mountains and the glimmering waters of Loch Shiel. Capture this moment in time as the train glides over the viaduct, leaving puffs of steam in its wake.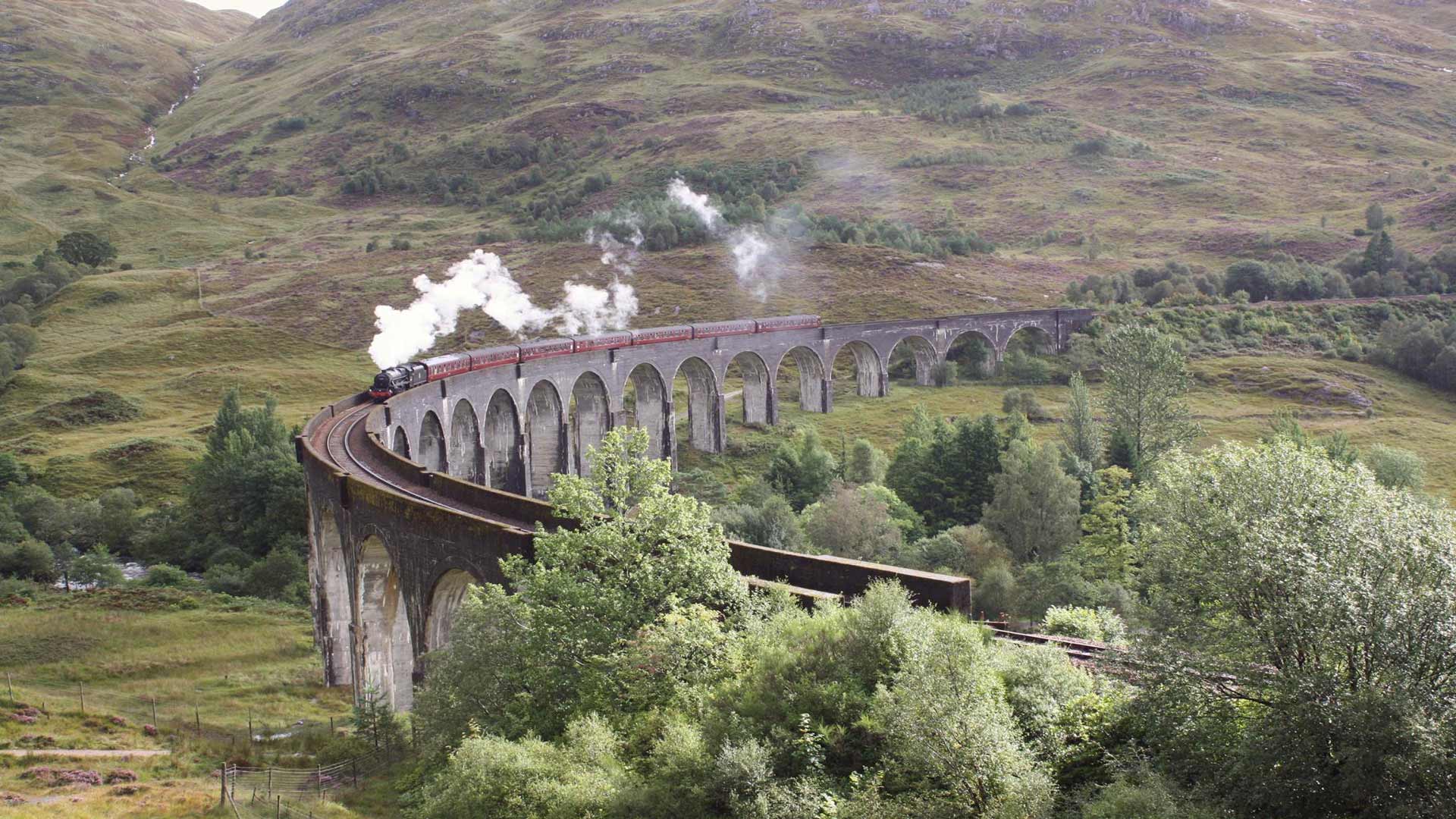 4. Cairngorms National Park
The Cairngorms is the largest national park in the British Isles, with 1,728 square miles (4,528 square kilometres) for you to explore. This means that there are plenty of opportunities for you to photograph gorgeous landscapes and wildlife in this haven for nature.
The Cairngorms National Park boasts a high mountain plateau, vast pine forests and peaceful lochs flanked by purple heather.
The pristine beauty of this reserve calls out to be photographed. You'll also come across castles, including the King's summer residence, Balmoral Castle.
---
---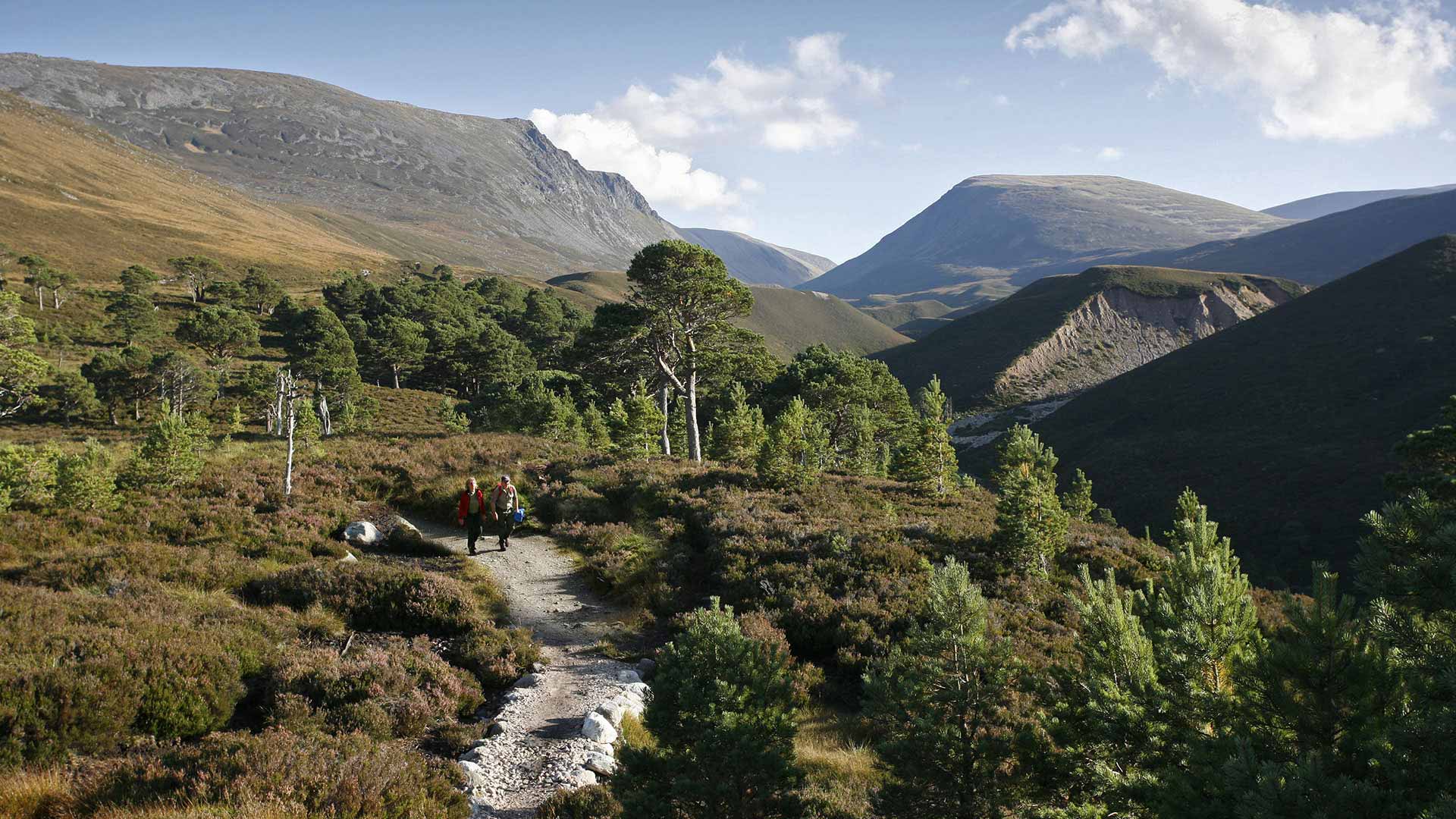 5. Loch Lomond
Scotland's landscapes wouldn't be complete without lochs. These lakes are scattered across the country and serve as prime photography subjects.
You could shoot the deepest one, Loch Morar. Or the largest by volume, Loch Ness. But among the most picturesque lakes in Scotland is Loch Lomond, the biggest body of water (by surface area) in the UK.
Visit Loch Lomond to marvel at the sparkling waters, dotted with little islands that you can visit by boat or kayak. Or hike the green hills that border Loch Lomond for captivating panoramas of this great Scottish icon.
---
---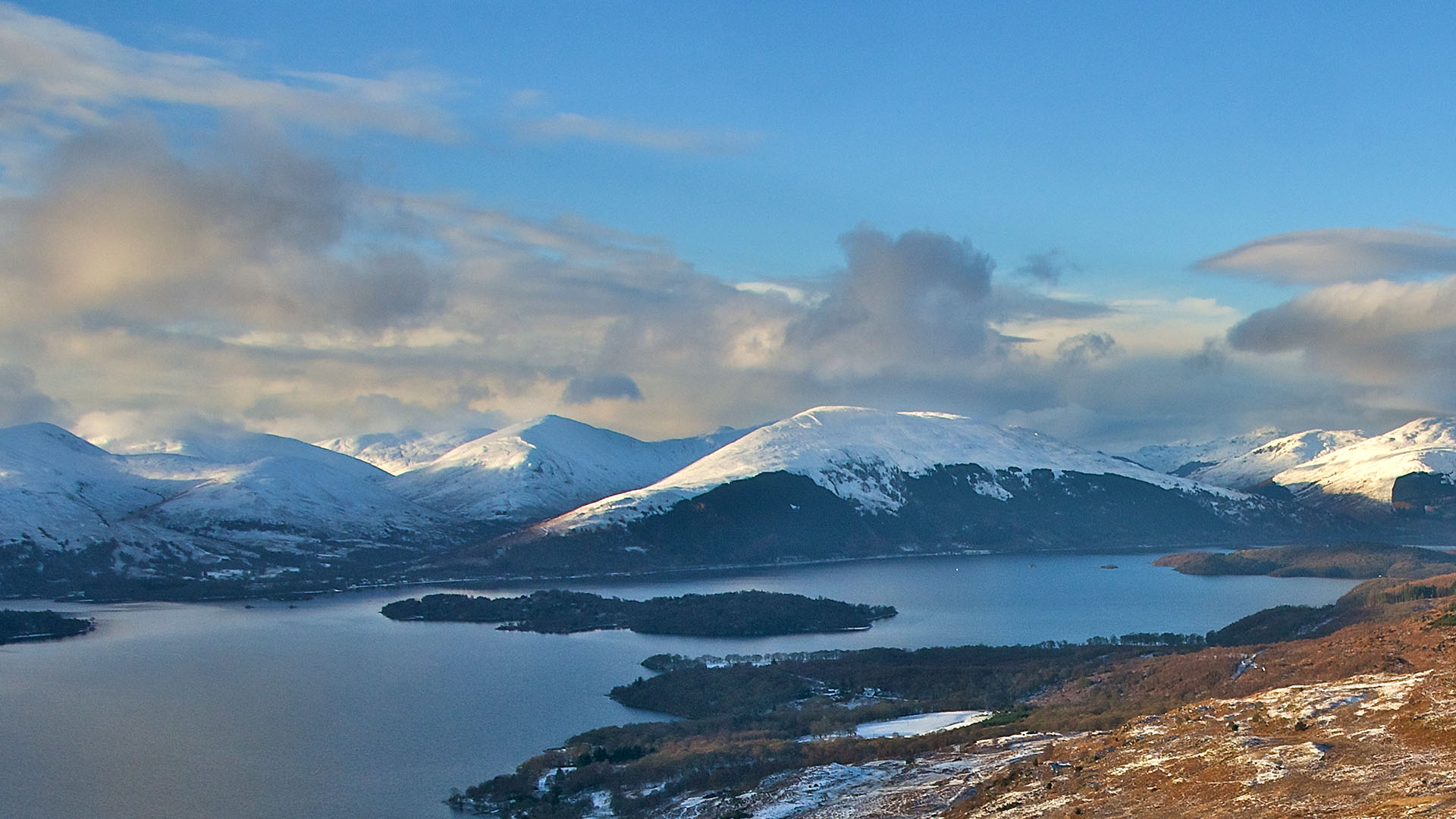 6. Eilean Donan Castle
On the road to the isles, you can stop off at Dornie to photograph Eilean Donan Castle. Dating back to the 13th century, this medieval building is perched on an island, connected to the land via a stone bridge, where the waters of Lochs Duich and Alsh meet. This is a truly unforgettable sight!
Visit the castle itself or head to the Eilean Donan viewpoint. From here, you can take photographs of the castle against the backdrop of forested hills and the Isle of Skye in the distance.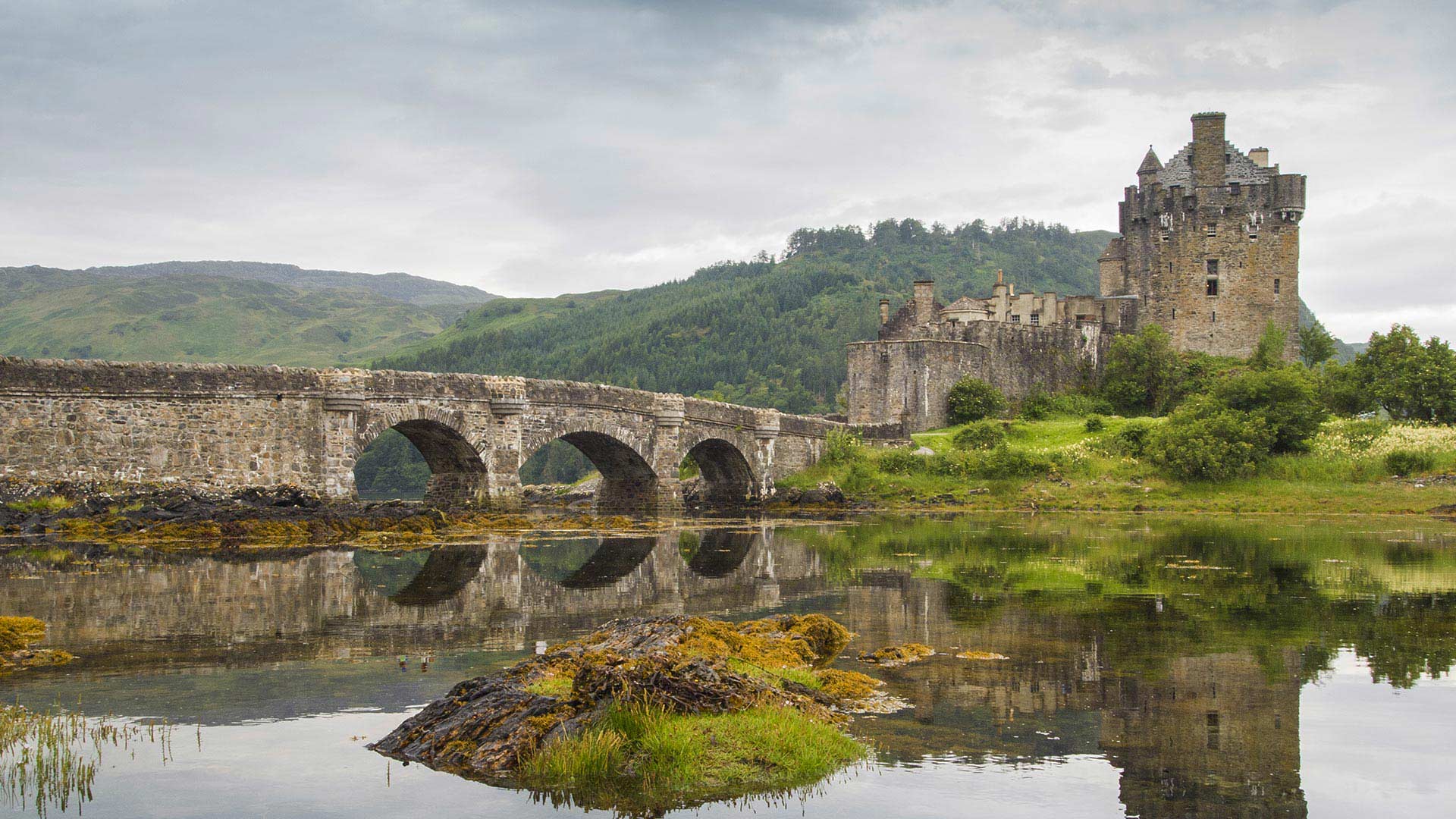 7. Calton Hill in Edinburgh
With its medieval streets and coastal backdrop, Edinburgh is a delight to experience. There are particular attractions and sites you shouldn't miss on your photography tour of Scotland, such as Edinburgh Castle and the Royal Mile.
Another great spot in the Scottish capital is Calton Hill. From this viewpoint you can admire a panorama of the Edinburgh skyline, including the castle, Arthur's Seat and Holyrood Park.
The hilltop has its own attractions too. You'll notice that the structures here bear a striking resemblance to the Acropolis in Athens. They form part of the unfinished "National Monument", erected in 1822 to commemorate the soldiers who fought in the Napoleonic Wars.
Best of all, Calton Hill is located right in the heart of town so it's easy to get to.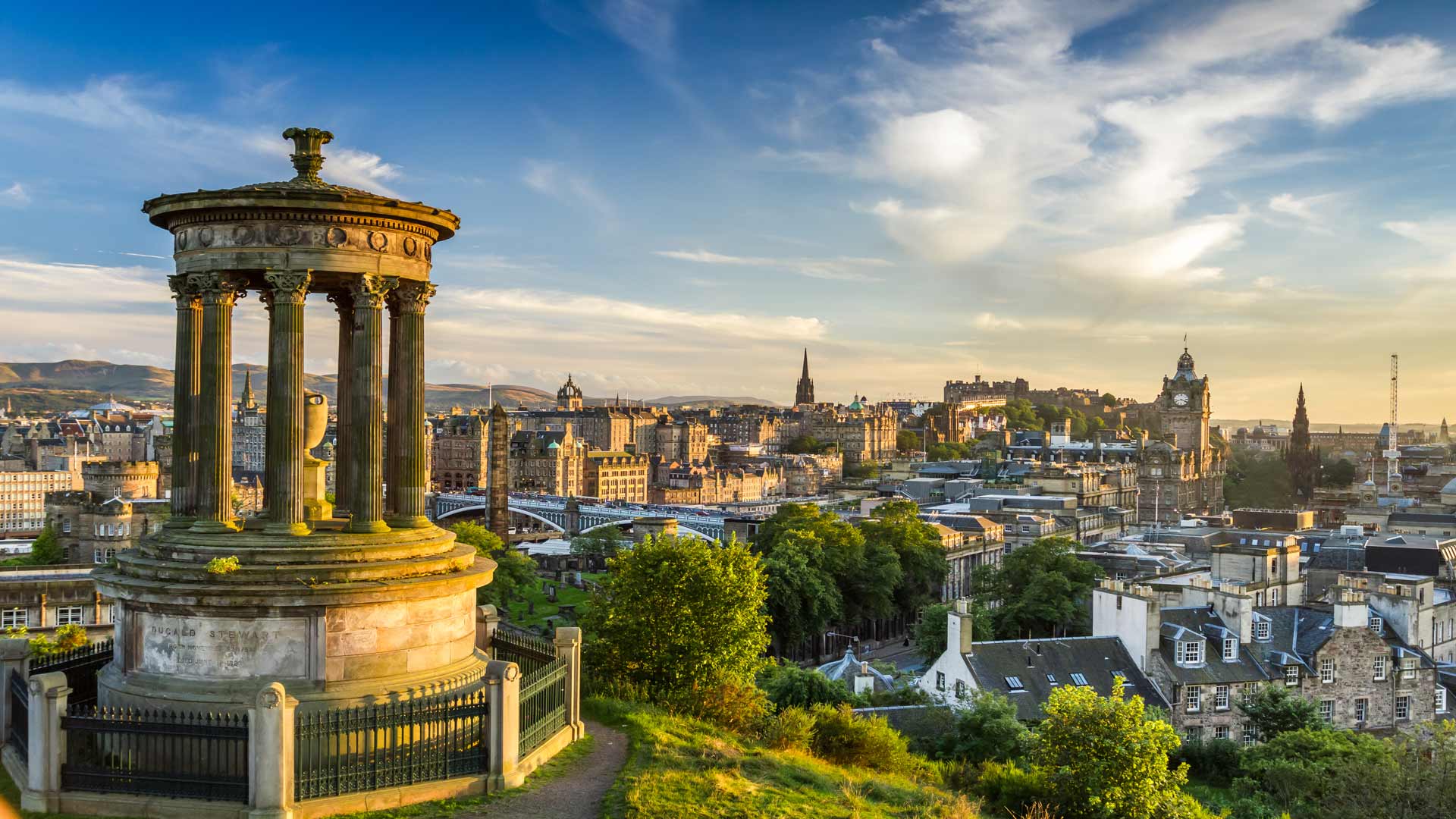 8. Dunnottar Castle
When it comes to castles with dramatic settings, Scotland has quite a few in store for you! One of the most eye-catching of all can be found on the east coast, south of Aberdeen, the "Granite City".
Dunnottar Castle sits atop a rocky headland that juts out into the sea, surrounded by cliffs. As you photograph this breathtaking scene, you can try to picture what it must have looked like through the centuries.
Prominent national figures like William Wallace and Mary Queen of Scots visited Dunnottar Castle, and attempted attacks have taken place here too. Indeed, in the 9th century, an army of Vikings successfully invaded it.
---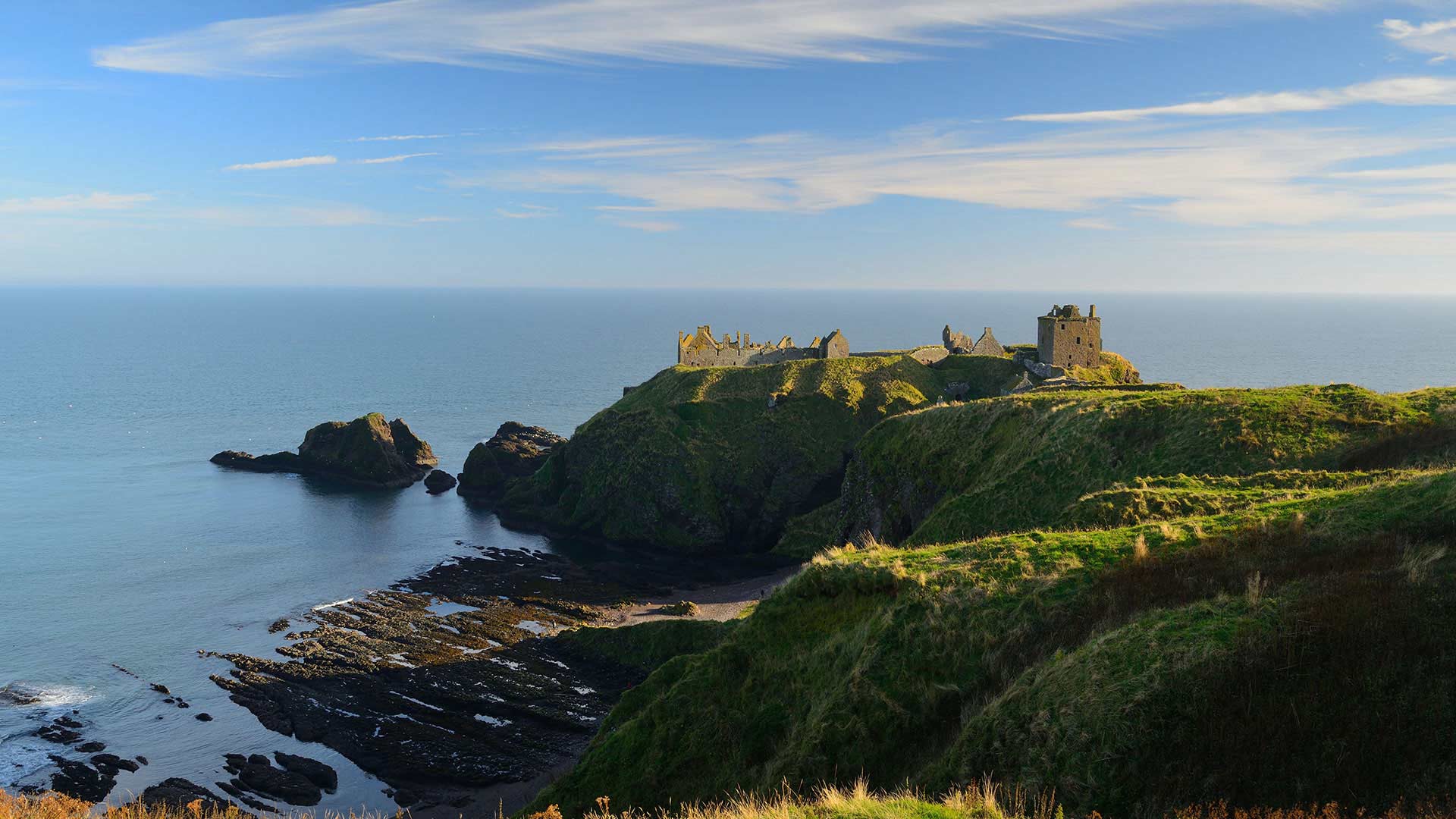 9. Isle of Harris and Lewis
The Scottish islands are evocative, mystical destinations, punctuated with sleepy villages, untouched beaches and neolithic sites.
Head to the Isle of Harris and Lewis for all of the above, and get ready to record its windswept beauty with your camera. Part of the Outer Hebrides archipelago, Harris and Lewis are actually the north and south regions of one stunning island.
Discover white sands and turquoise sea at the beaches of Luskentyre and Scarista. Take photographs of the colourful houses in the port town of Stornoway. And wait for the sun to illuminate the Neolithic-era Calanais Standing Stones.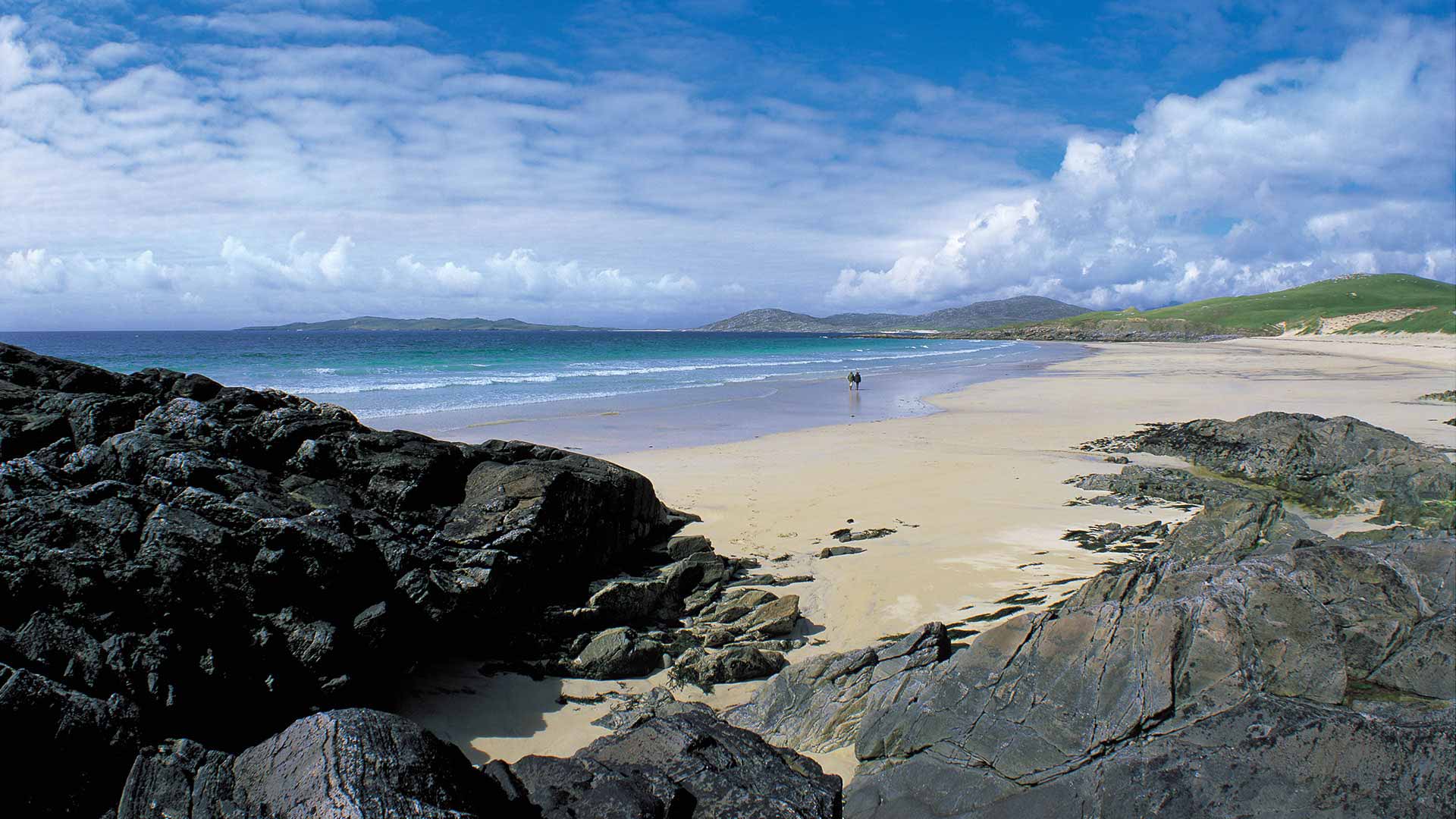 10. Assynt
If you'd like to photograph some of the most remote areas of Scotland, then head north-west to Assynt. This is Scotland untamed! Here you'll find towering mountains, waterfalls and beaches.
One of the top spots to visit here is Loch Assynt. On its shores sits the crumbling ruins of Ardvreck Castle. Learn about the myths and legends that shroud this abandoned building, and take the opportunity to capture the sense of stillness here.
---
---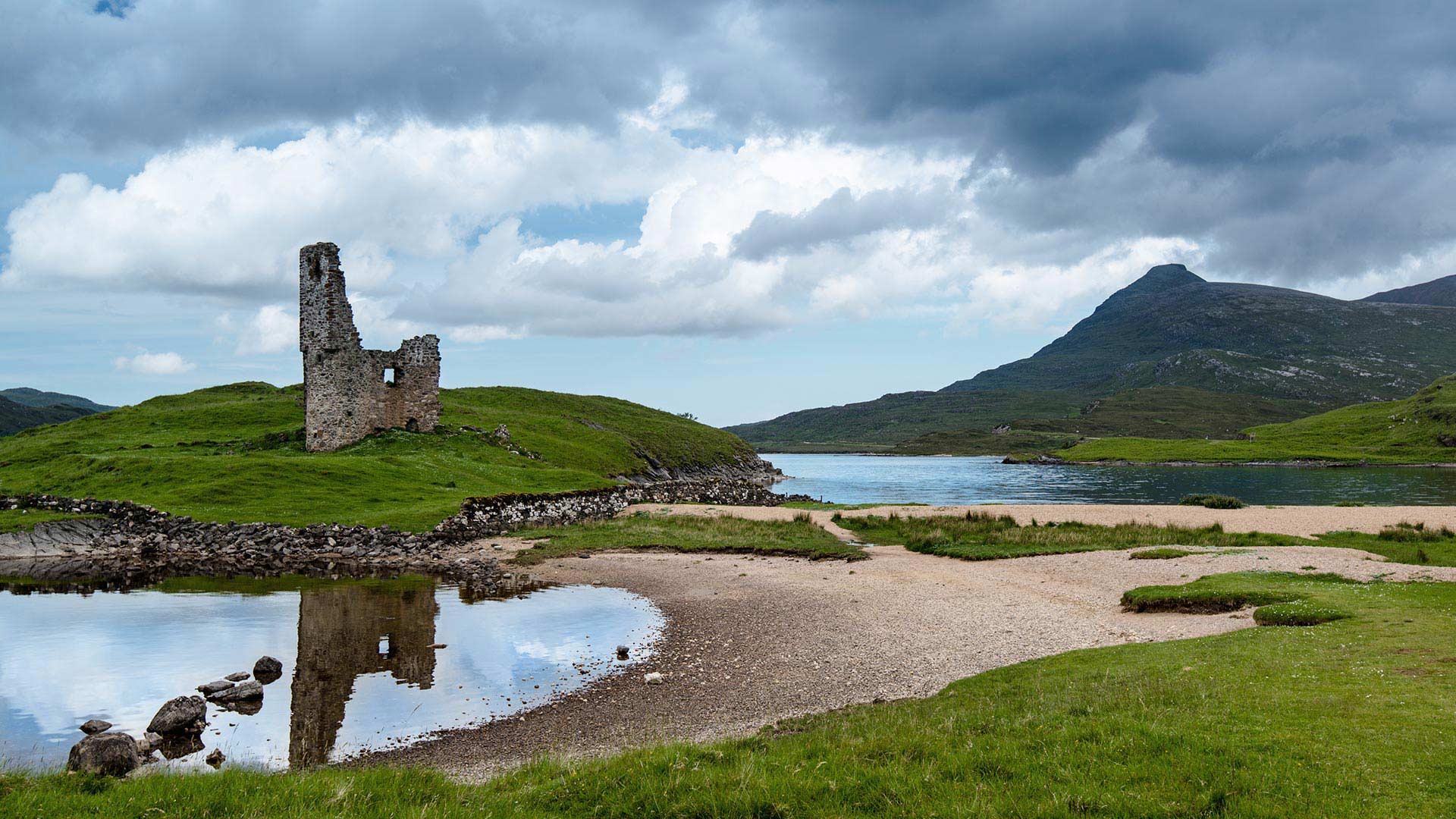 Practical tips for photographing Scotland
Before you begin your photography tour of Scotland, you need to make sure you go prepared with the right equipment and an understanding of what to expect. Here are Chris's practical tips.
1. Photography equipment
Packing the right gear is essential to ensure that your photography tour is a success. So we recommend that you consider bringing the following equipment.
Camera lenses
Wide angle lenses (at least 14 millimetres) are the most effective for capturing Scotland's sweeping views and open landscapes. Zoom lenses are also recommended for close up details of the mountains, or to photograph local wildlife.
Spare batteries
You can charge your batteries at night, but you won't always be able to recharge them during the day when you're out and about. Also, don't forget to bring your camera battery charger and UK plug adapter.
Multiple memory cards
You don't want to risk running out of space as there will be hundreds of amazing scenes in front of you!
Lens hood
This is particularly useful when there is bright sun or rain.
Tripod
Scotland is a windy country so a sturdy tripod is a must, especially if you'll be visiting exposed coastal locations.
Rain cover
This will protect your camera and lens if you get caught in the rain.
Cable release or remote release
You'll want to avoid disturbing the camera when you have it on a long exposure.
Polarising filter
This is recommended if you are shooting at Scotland's beaches which are often rocky, to reduce glare and capture details more sharply.
Adapter ring, filter holder and graduated ND filters
These help when you have a notable difference between bright skies and darker foregrounds. Solid ND filters are also ideal for long exposures.
Rubber boots
These can be very useful for shooting from beaches.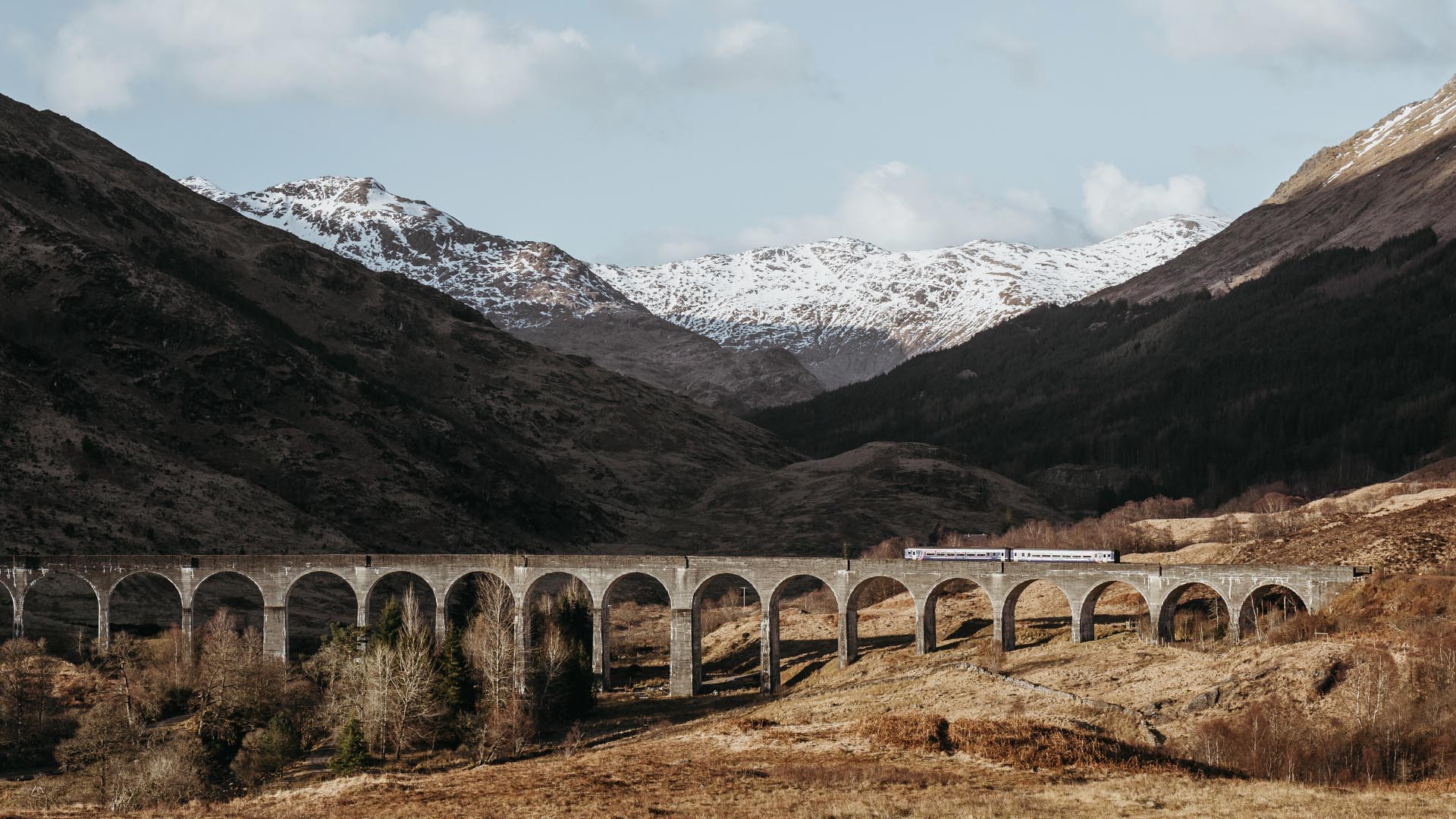 2. When to go
There is no "bad time" to enjoy a photography tour of Scotland! Each season offers its own unique appeal. Whenever you decide to go, be sure to look up the sunset and sunrise times for the days you intend to visit.
Autumn
If you don't mind cooler temperatures, late September into October is a great time to embark on your photography tour of Scotland. While popular locations such as Skye still have plenty of visitors, the summer crowds have definitely thinned out.
What's more, the famous, ever-changing Scottish light is particularly present in the autumn months. Although changeable conditions can mean more rain in October, the moody skies and lower-angle sunlight are great for landscape photography.
At this time of year, the Highlands transform into beautiful rusty hues. In early October, you will see vibrant autumn foliage appearing in stunning locations such as Glen Coe and the Trossachs National Park.
A bonus is that sunrise and sunset can be enjoyed at much more convenient times of the day compared to peak summer. This means that you don't have to stay up too late or wake up early to catch them!
Spring
Spring is a lovely time of year in Scotland, with nature awakening around early April. If you like to photograph birdlife, note that puffins start to arrive in mid-April for nesting season. The best location to see them up close is the Isle of Staffa which can be reached on a boat trip from the Isle of Mull.
Days are getting longer which again means late sunsets, especially towards the end of spring. April and May tend to be some of the sunniest months, while temperatures are still cool.
If you want clear skies and less rainfall, then spring offers you the best chance – although the weather is always changeable here!
---
---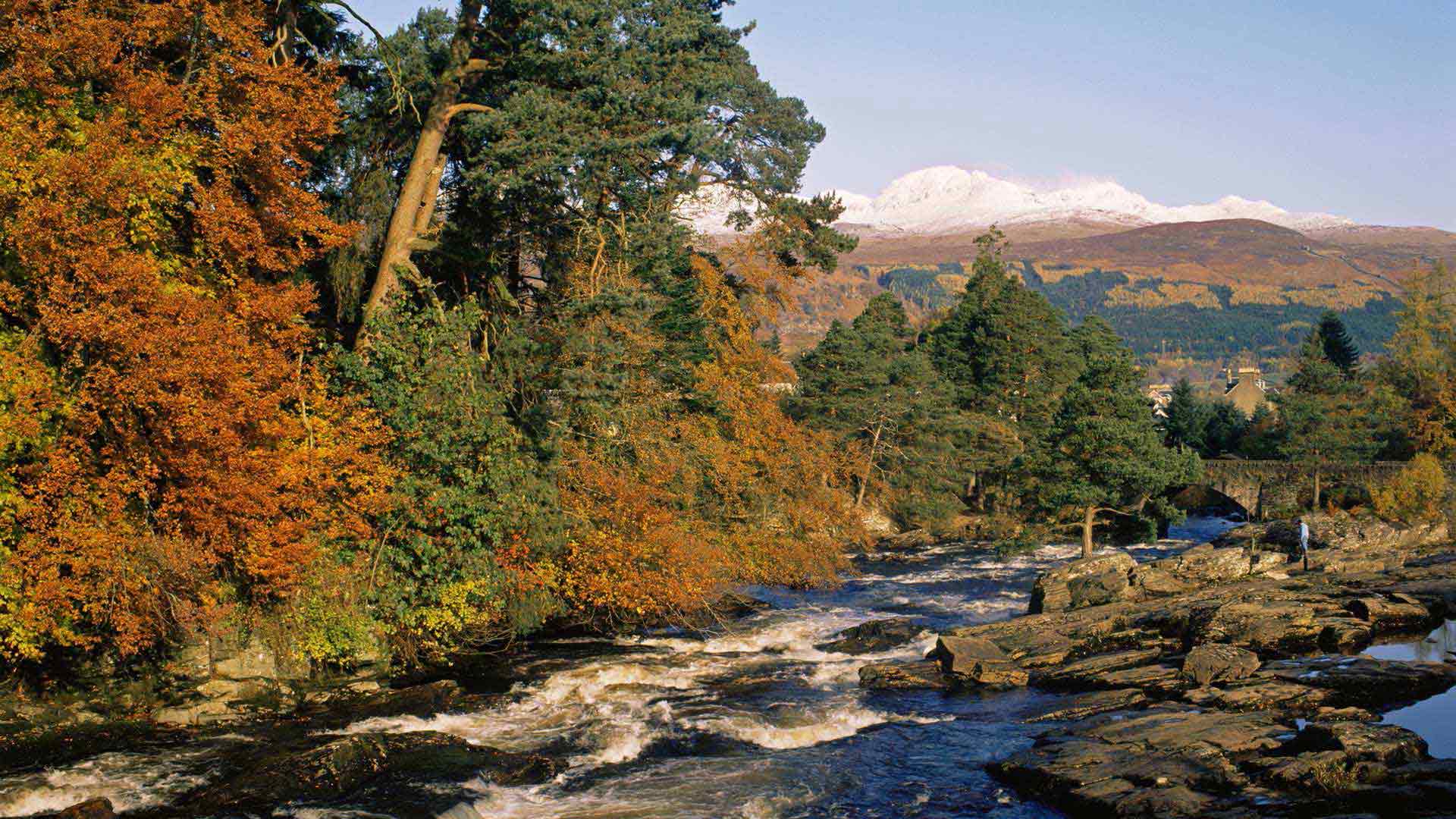 Winter
Winter is an excellent time to visit Scotland if you are a keen landscape photographer.
With the country's northerly latitude, the days are very short – especially in December and January. The sun doesn't rise too far above the horizon, which produces a special light.
There are a few places where rugged mountains are located close to the sea, for example along the west coast and on the Isle of Skye. This stark contrast between the stunning coastline and snowy peaks can be great to photograph in winter.
Although you'll need to wrap up warm, winter also means you'll avoid the busier summer months. And when you're done capturing the light, you can cosy up in a local pub or country house and enjoy the warm Scottish hospitality.
---
---
Summer
Summer (June to August) is high season in Scotland. As such, it's the busiest time of year at most attractions and scenic locations. Temperatures are at their mildest, and the days are long, so you'll have more time for exploring the picturesque countryside.
For example in June, the most northerly locations experience sunrise before 4 AM and sunset isn't until after 10 PM.
Every season has its beautiful side, and throughout the summer – from around July onwards – many parts of the Highlands are covered in a purple carpet of blooming heather.
---
---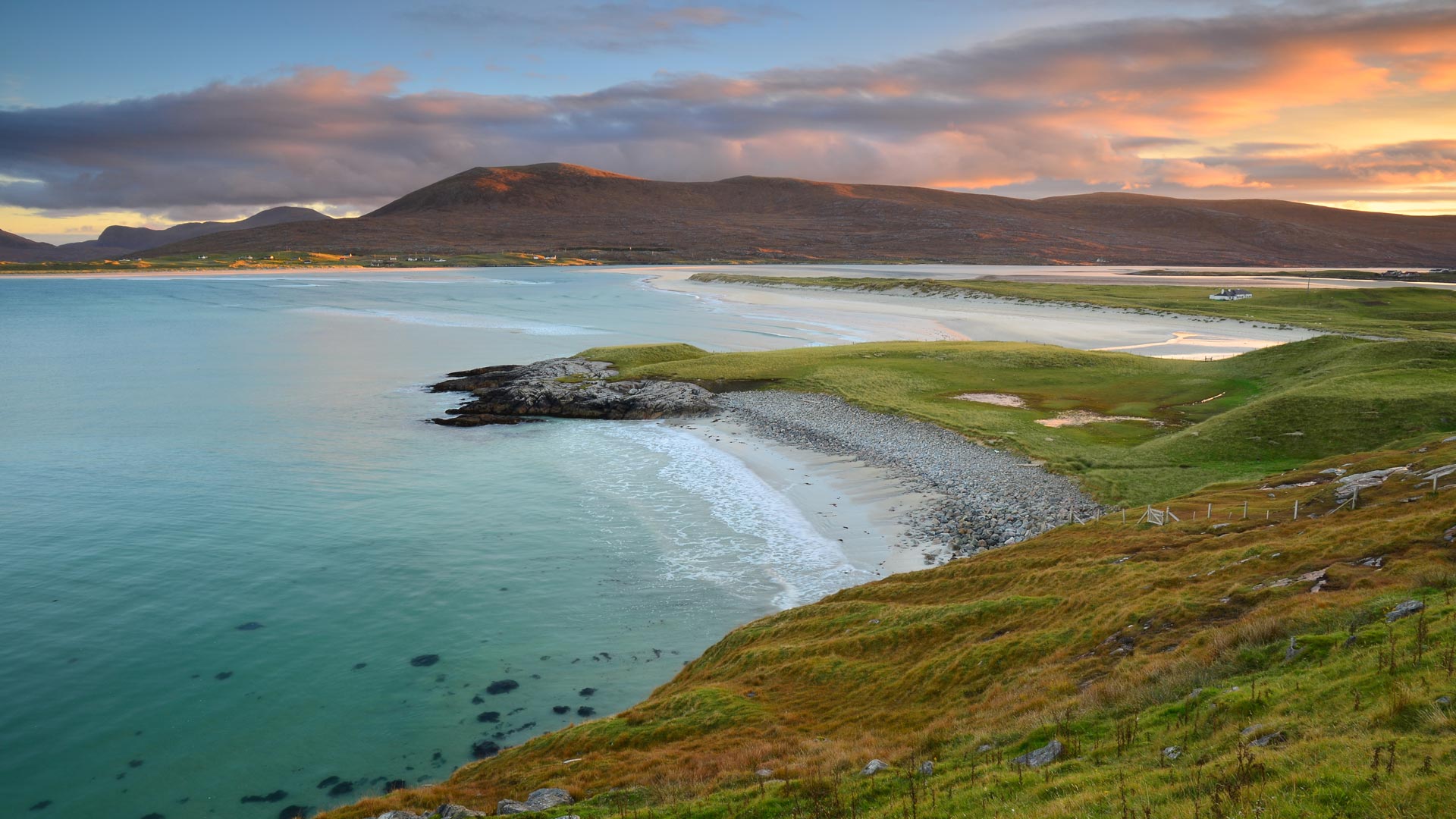 3. What to look out for
When you're out on your photography trip, here are some notable things to keep an eye out for.
Wildlife
Scotland is a haven for wildlife. On land, you might be lucky enough to catch sight of majestic stags, Highland cows and red squirrels. There are also pine martens, red deer and otters, plus the elusive Scottish wildcat.
On the coast, you could spy marine creatures swimming in the sea. Look out for humpback whales, seals and orca, as well as porpoises and dolphins.
There's also amazing birdlife to photograph in Scotland. Gaze up at the skies and you could spot puffins, red kites and golden eagles.
City delights
Wander down cobbled streets and hidden lanes in Edinburgh's Old Town and you'll come across a few gems. In Glasgow, admire impressive examples of Scottish architecture such as the cathedral, and buildings designed by Charles Rennie Mackintosh.
Roadside viewpoints
Some of Scotland's best views can even be enjoyed from the roadside. You'll likely want to pull over frequently to enjoy the amazing scenery that presents itself through your car window.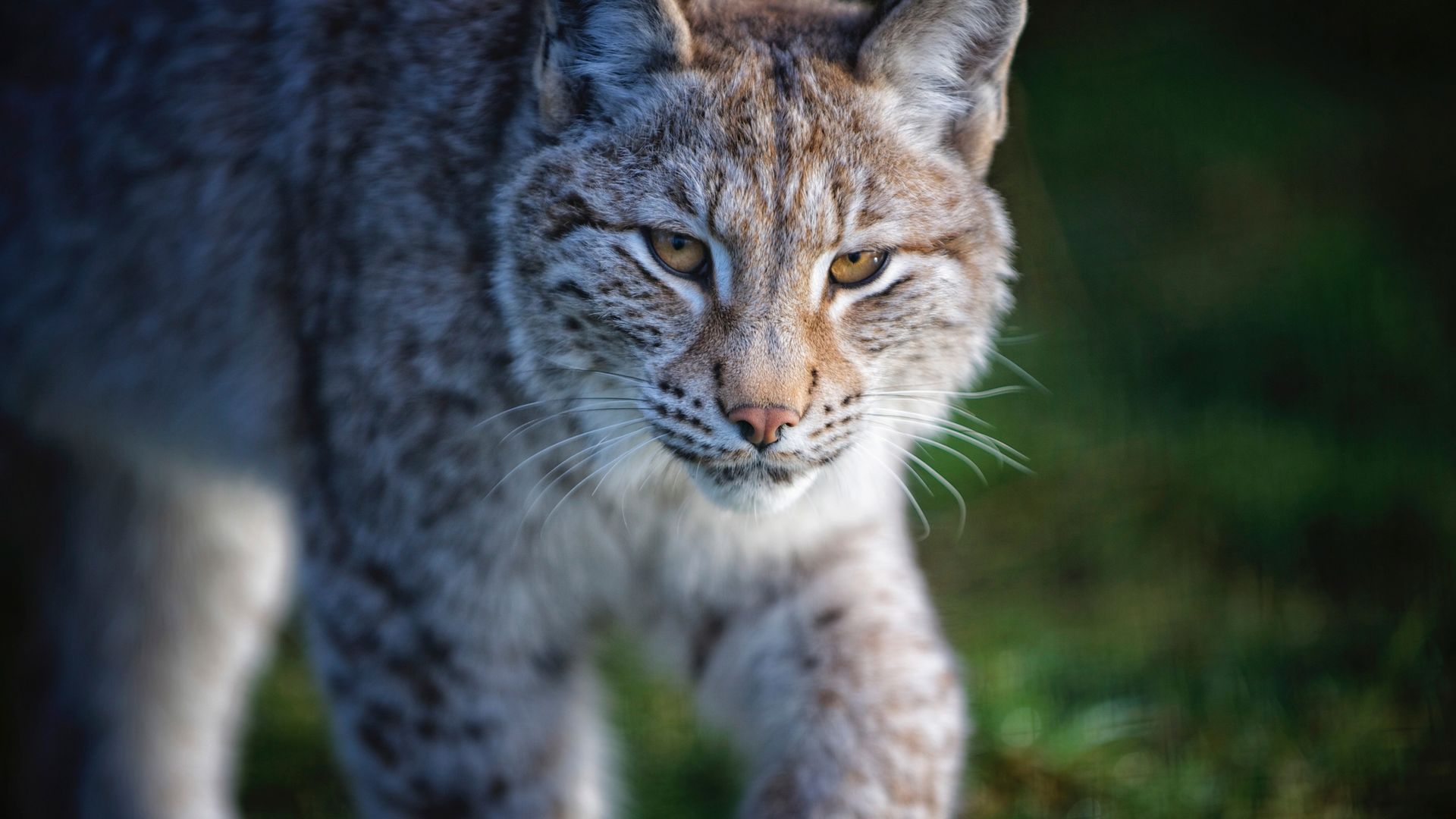 Beaches
Because of its temperate climate, beaches are perhaps not the first thing you might associate with Scotland. That said, the country is home to some of Europe's most beautiful stretches of sand. Although the water is often too cold for swimming, beaches are one of the highlights for photographers.
Any west-facing beaches in the Outer Hebrides or along the west coast of Scotland will allow you to witness dramatic sunsets over the Atlantic Ocean. Some of our favourites are Camusdarach near Loch Morar, Elgol on the Isle of Skye, and the white sands of Luskentyre on the Isle of Harris.
Best of all? You often have the beaches all to yourself, especially early or late in the day!
Castles
Scotland is home to hundreds of castles, including atmospheric ruins and grand stately homes.
There are also dramatic clifftop fortresses and fairytale-like castles with beautiful blooming gardens, and everything in-between. So almost anywhere you go in Scotland, you'll find enchanting historical scenes to shoot with your camera.
---
---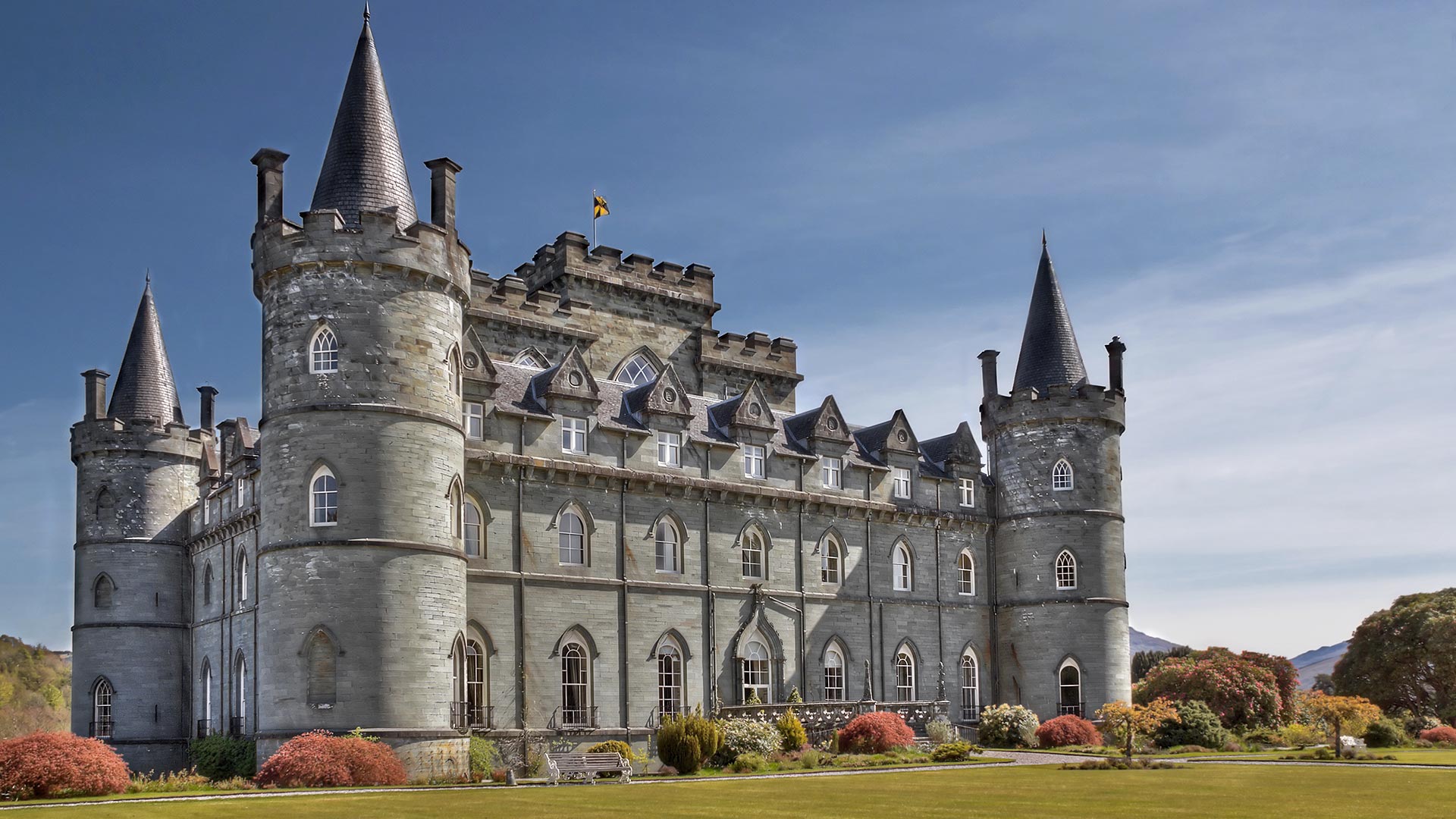 4. Precautions and safety tips
On a final note, you should make sure that you take the correct safety precautions before you embark on your photography tour. Here are some key tips:
Let someone know where you are going
If you are heading into the countryside, it's a good idea to inform others beforehand. You can also have a guide accompany you, as their local knowledge will help you to reach the best spots.
Check the weather forecast
Scottish weather can be temperamental so you need to be equipped with the right protective gear.
Look up tide tables
For any outings to the coast, make yourself aware of the tide times before you head out.
Be prepared for the midges
Despite their tiny size, these pesky insects can be a real nuisance during the summer months (particularly in July and August) in rural areas. They are drawn to still waters such as lochs and are more active at dawn and dusk. Try a protective insect spray to help keep them at bay.
---
---
Are you ready to explore Scotland on a photography trip? With Nordic Visitor you can travel on a private tour, accompanied by an expert guide who will take you to the places you want to photograph.
You can also choose from a range of small group and self-drive itineraries in Scotland, so there are various ways to embark on a photography trip.
Get in touch with our Scotland team to start putting your photography plans into motion. Or keep browsing our in focus articles for more in-depth travel guides.