There are some pretty extraordinary experiences awaiting you in Lapland. Think dog sledding, snowmobiling, northern lights gazing, and meeting Santa in his homeland. But perhaps the most unusual thing you can do in Lapland is sleep in a hotel made of ice!
The most famous of all is the ICEHOTEL in Sweden – which also happens to be the original one, built back in 1989. This exceptional place is as magical as you would hope, with rooms, a bar and art gallery all made from ice. Keep reading to find out all you need to know about the ICEHOTEL in Sweden.
---
---
What is the ICEHOTEL in Sweden?
The ICEHOTEL in Sweden is exactly that – a hotel made of ice and snow! It was the first of its kind in the world when it opened in 1989 and remains the most famous.
Visit ICEHOTEL and you could sip drinks in an ice bar, admire frozen art, and explore the untouched wilderness of Swedish Lapland. You could spend the day here, touring the art gallery and enjoying activities, or check into an ice suite for the ultimate experience.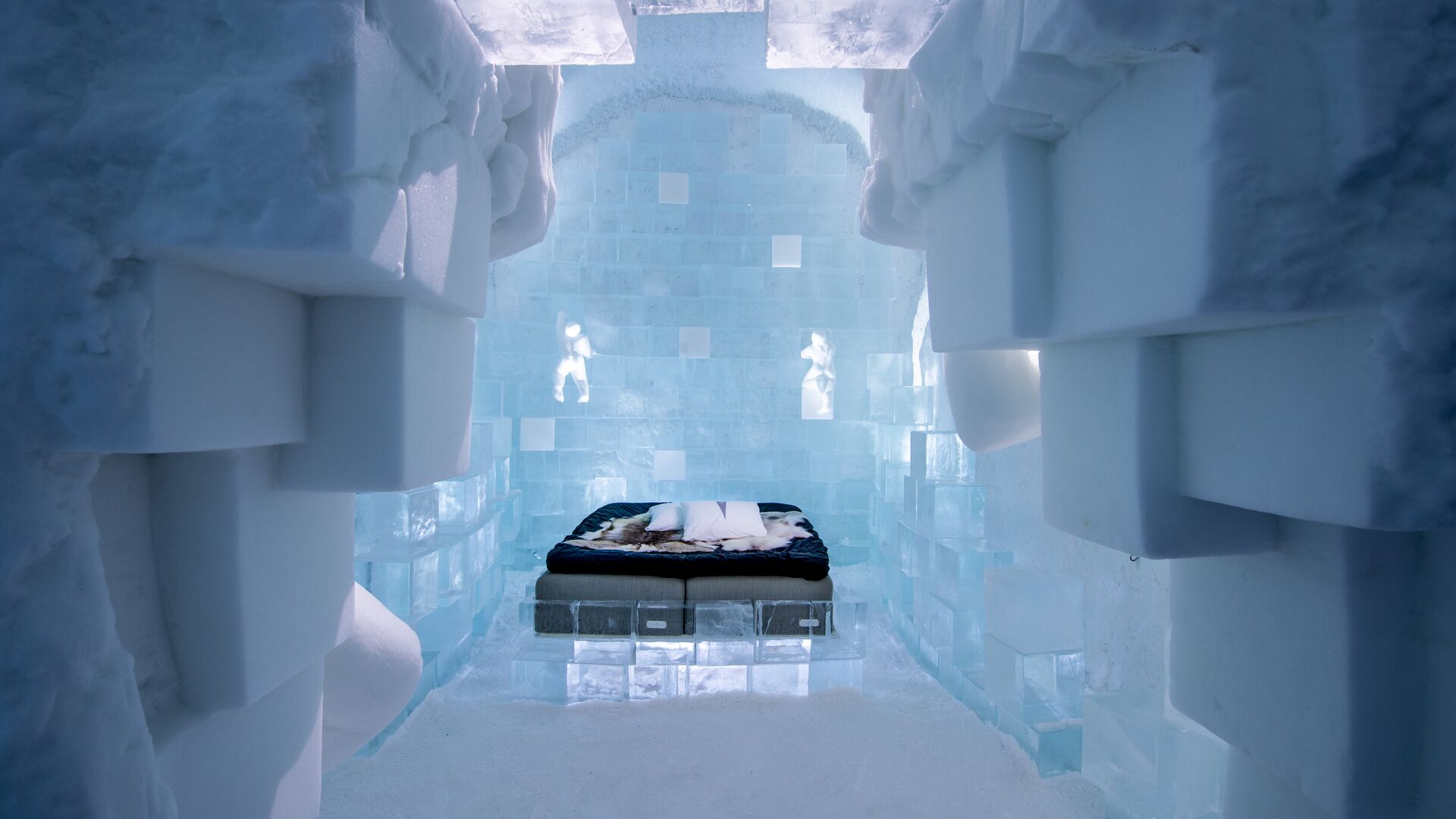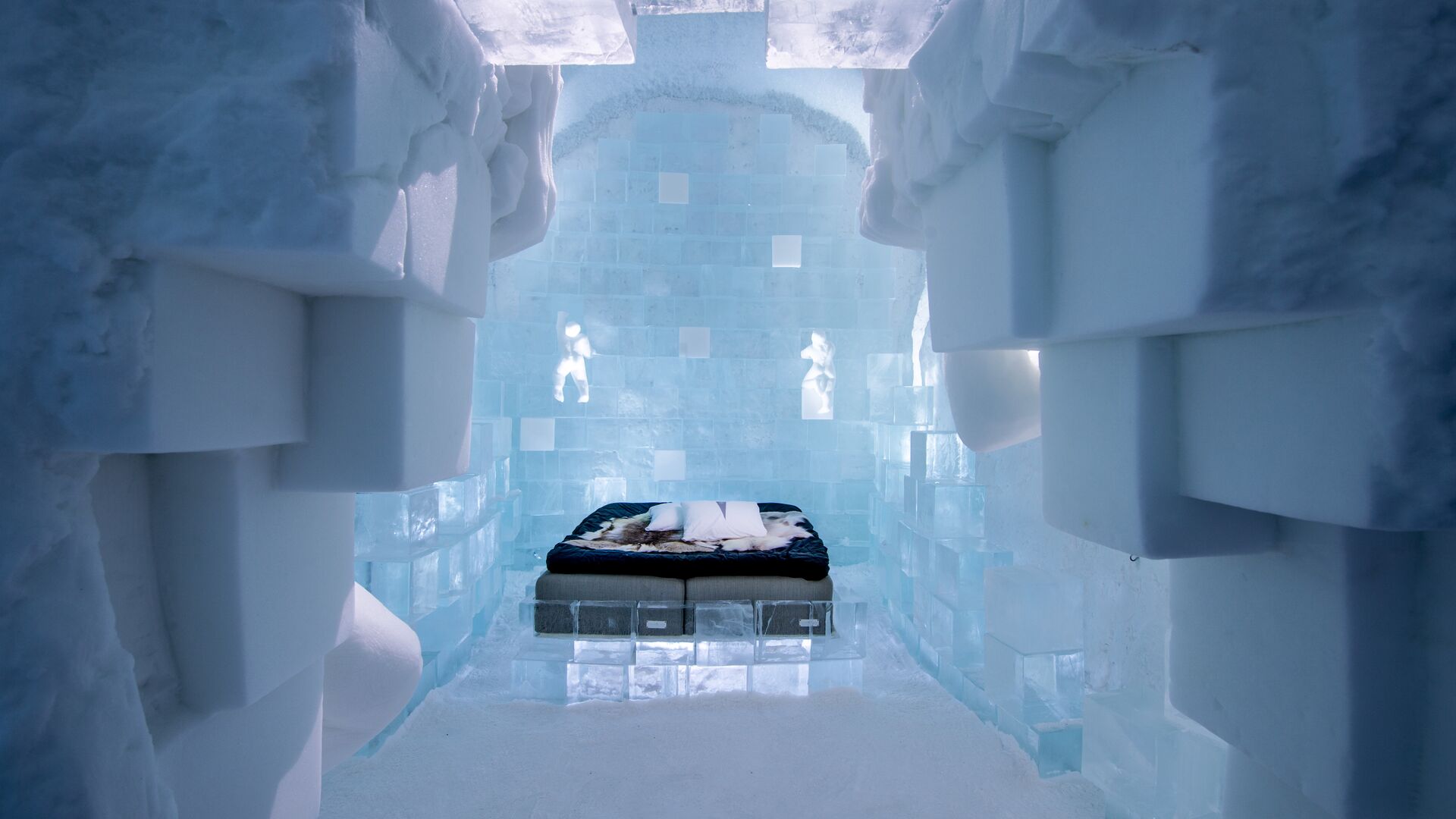 Can you sleep in the ICEHOTEL?
Yes, you can spend the night in the ICEHOTEL. It's an incredible and totally unusual experience that you can boast about when you get home!
The hotel rooms are kept at a temperature of between -5 and -8°C (23 and 17°F) to ensure that the ice stays intact. They are beautifully adorned with hand-sculpted ice art and you sleep on a bed of ice. But, to make it comfortable, you have a thick mattress, thermal sleeping bags and reindeer hides.
The Riverside Lobby is open 24/7 and it's where you can use the bathroom and shower. After sleeping in your cold room, you can get changed here, warm up in the sauna, and enjoy a hot cup of lingonberry juice.
Alternatively, you can opt for a tour of ICEHOTEL if you'd rather not spend the night here.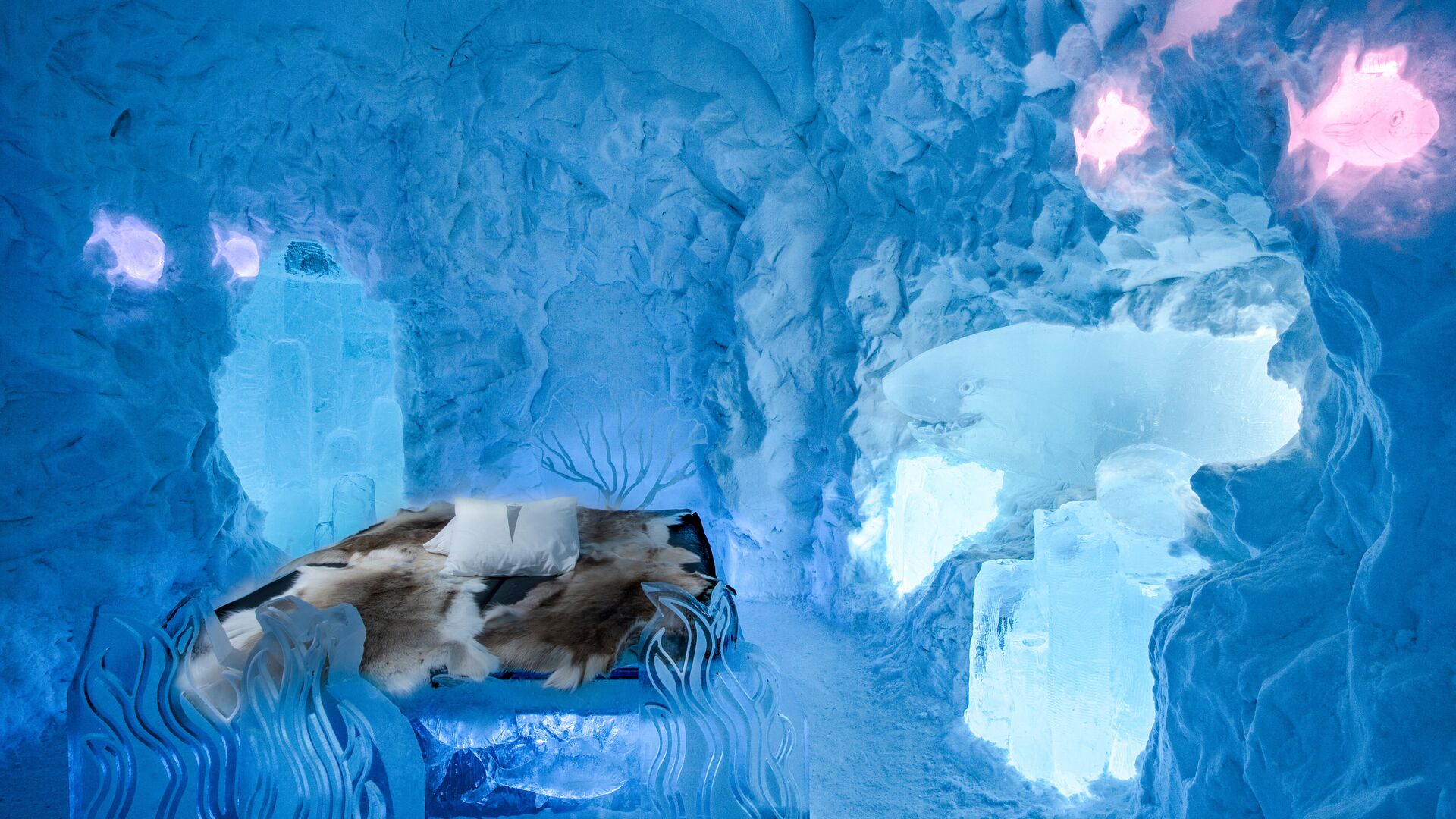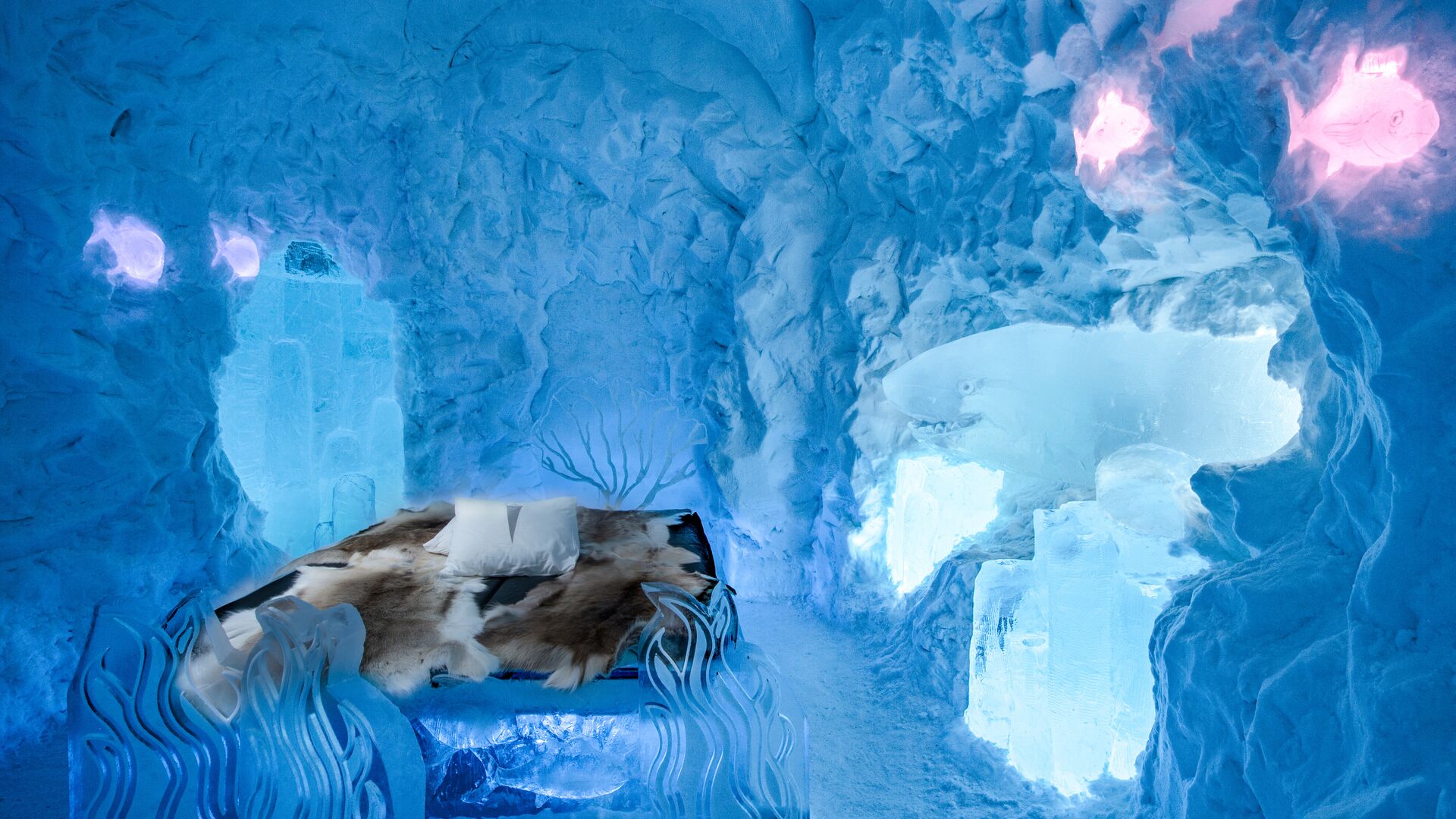 Where is ICEHOTEL Sweden?
ICEHOTEL is located in Jukkasjärvi, just outside the town of Kiruna in Swedish Lapland. This is a beautiful region in northern Sweden. Expect to discover a land of forests, rivers, lakes and mountains. In winter the region is cloaked in a blanket of sparkling snow.
You'll find ICEHOTEL near the Torne River. This is the source of the ice used to build and sculpt the unusual and stunning ICEHOTEL.
How do you get to ICEHOTEL in Sweden?
Although ICEHOTEL is blissfully secluded, you'll be glad to know that it's easy to reach. The nearest airport is Kiruna, which is only a 15-minute drive away from the hotel.
You would usually need to fly from Stockholm – Sweden's capital – to Kiruna. The direct flight takes approximately 1.5 hours and there are several departing every week.
---
---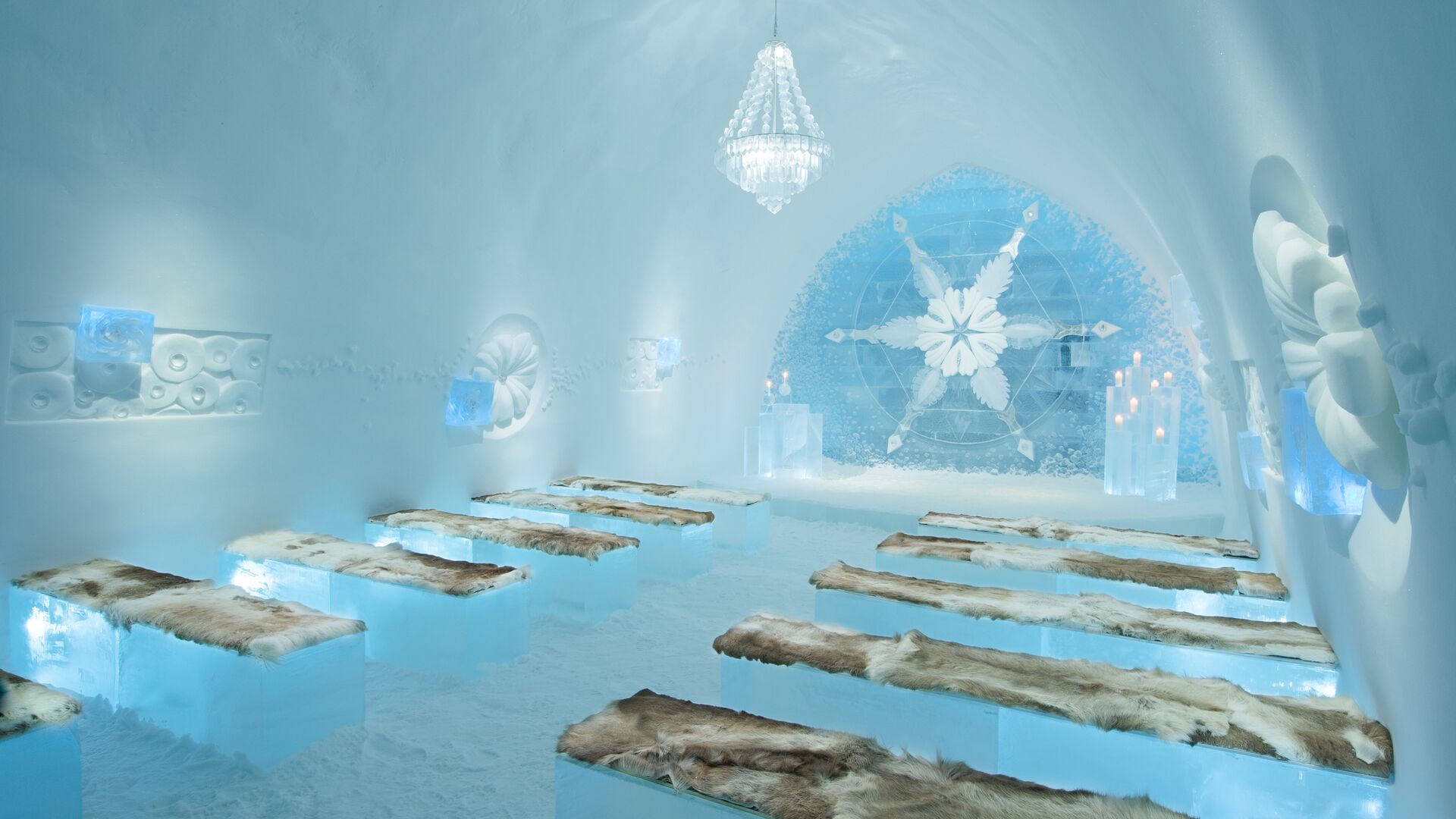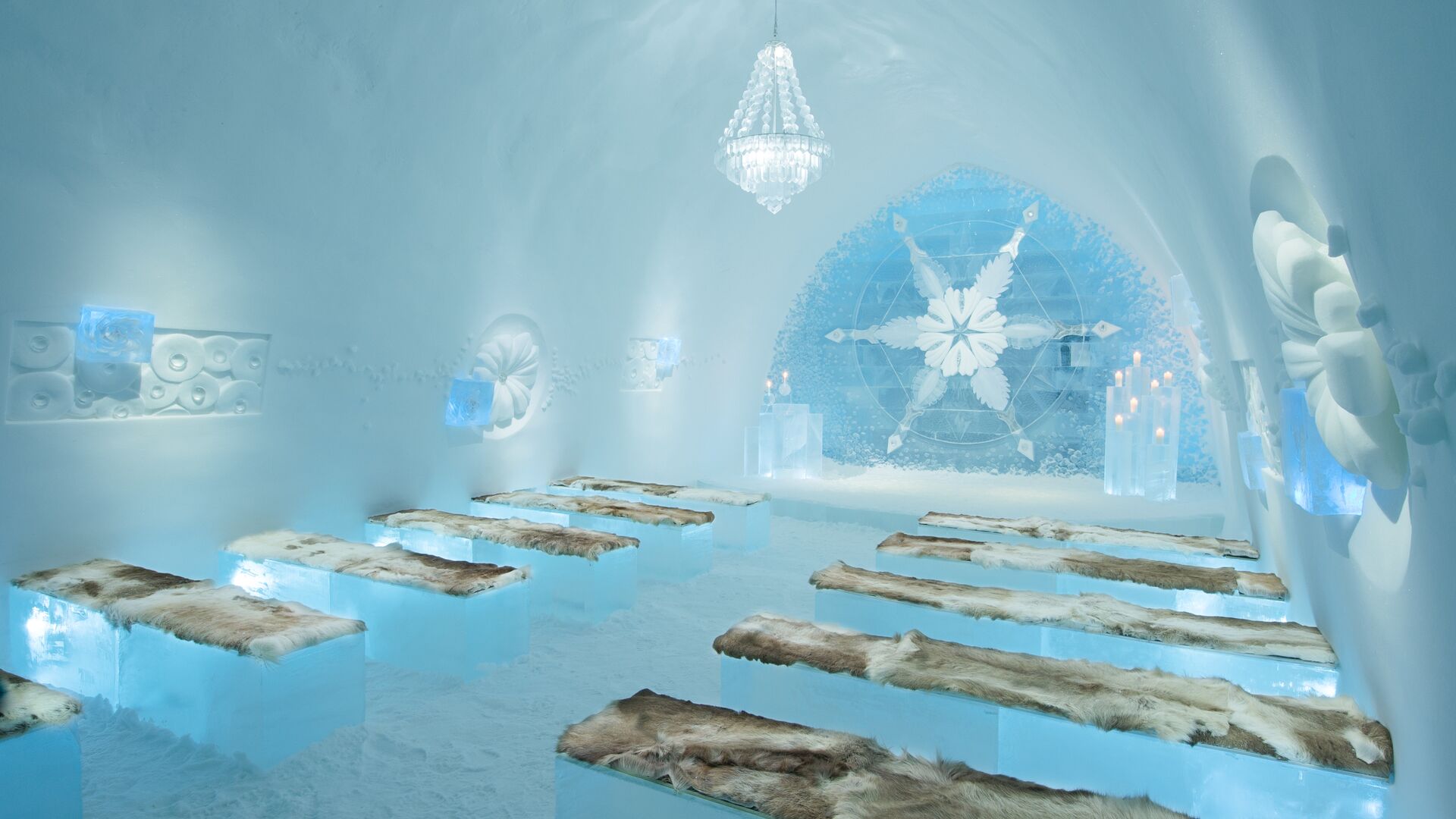 When is ICEHOTEL open in Sweden?
The classic ICEHOTEL Winter is open between December and April every year. The ice sculptors get to work in November once the Torne River freezes over. They use this natural ice to construct the stunning frozen rooms you sleep in, as they have done for the past 30 years.
You can visit and stay in this part of the ICEHOTEL until it all melts in the spring.
However, if you come between April and November, you could experience the ICEHOTEL 365. This structure is open year-round and features an art exhibition, suites, and a bar all made of ice. It stays frozen thanks to solar panels that capture energy from the midnight sun.
When is the best time to visit ICEHOTEL Sweden?
The best time to visit ICEHOTEL Sweden is in winter. This is when you can enjoy activities in the snow like dog sledding and northern lights gazing. Swedish Lapland really is a magical wonderland at this time of year and you don't want to miss it!
Plus, between December and March, you can stay in a truly unique room and admire incredible works of art made from ice. As it all melts in the spring, you'll never see the same ice sculptures twice.
---
---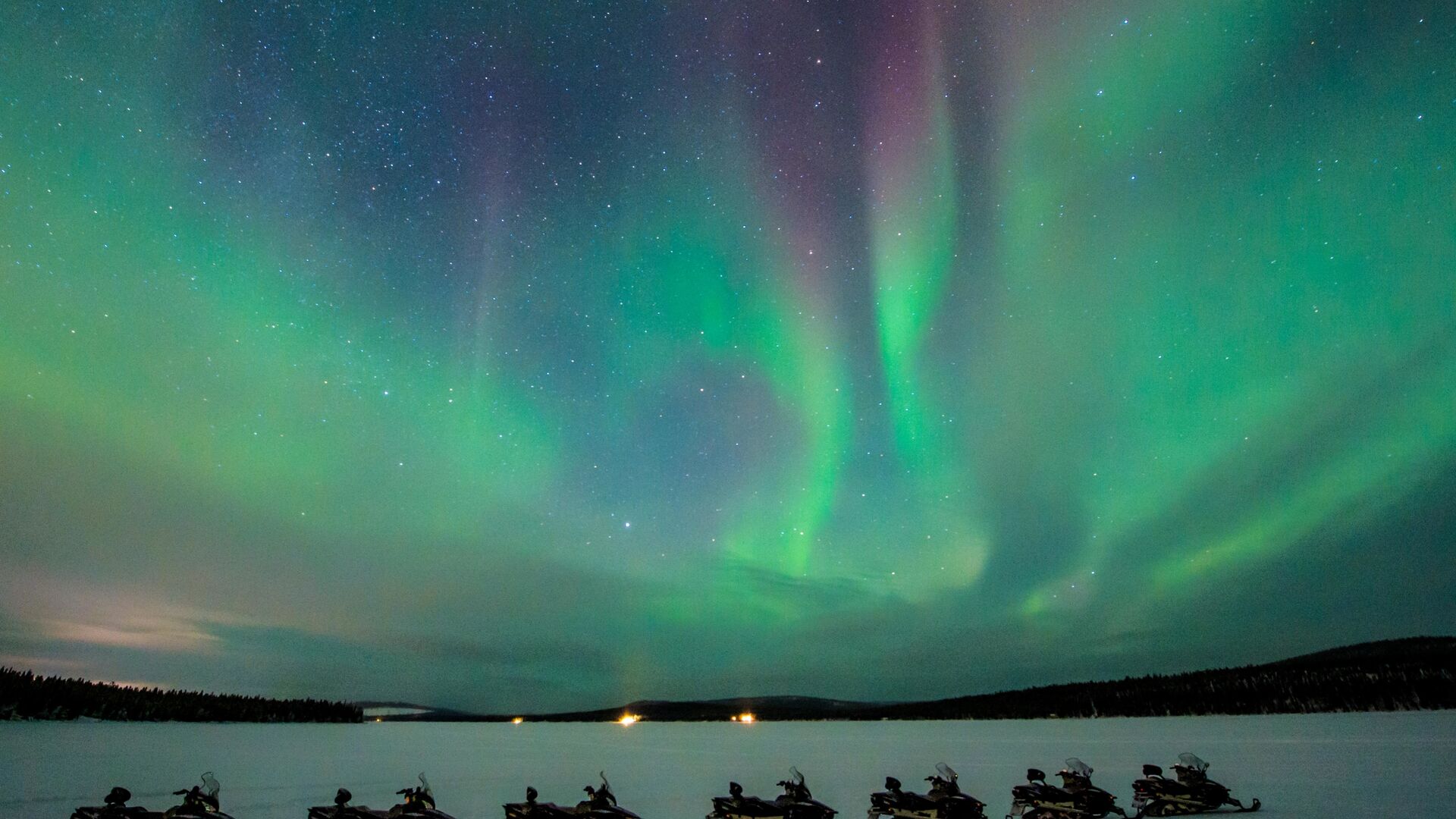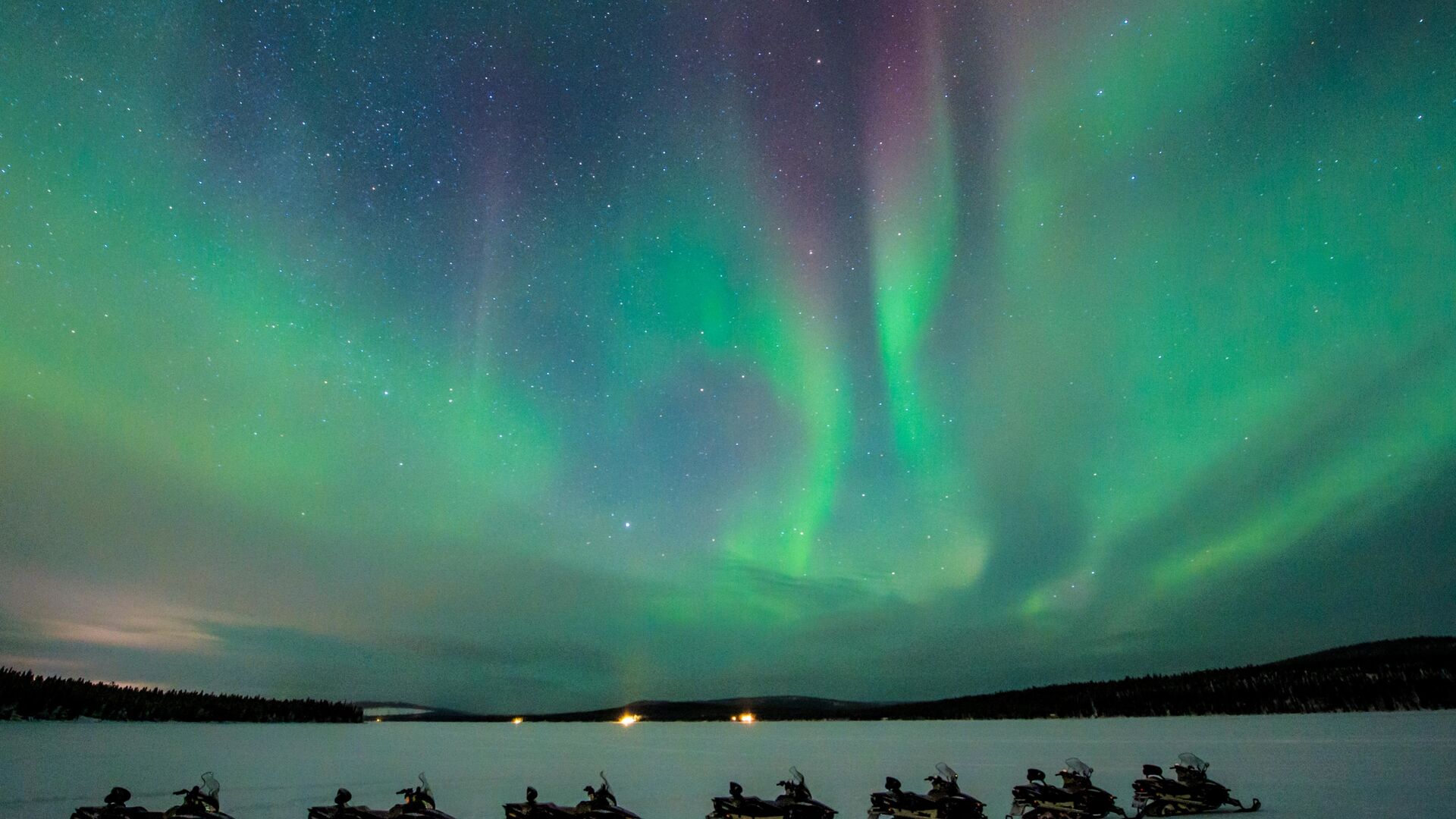 Can you see northern lights at ICEHOTEL Sweden?
Visit the ICEHOTEL Sweden in winter and you have a good chance of seeing the northern lights illuminating the skies. That's because the hotel is located in a prime spot in Swedish Lapland for aurora viewing.
ICEHOTEL is situated in the Arctic Circle, where intense aurora activity occurs. In fact, this part of Swedish Lapland lies within the "northern lights belt" – an area between 65 and 72 degrees north. Experts believe that this is where high auroral frequency and intensity takes place.
Here in the far north of Sweden, you'll find yourself surrounded by pristine landscapes carpeted in glistening snow. With little to no light pollution, you can view the aurora borealis very clearly in the dark sky.
There are also long hours of darkness in winter, giving you more time to catch sight of the lights. We recommend you take a guided northern lights tour in Lapland to increase your chances of seeing this natural phenomenon.
---
---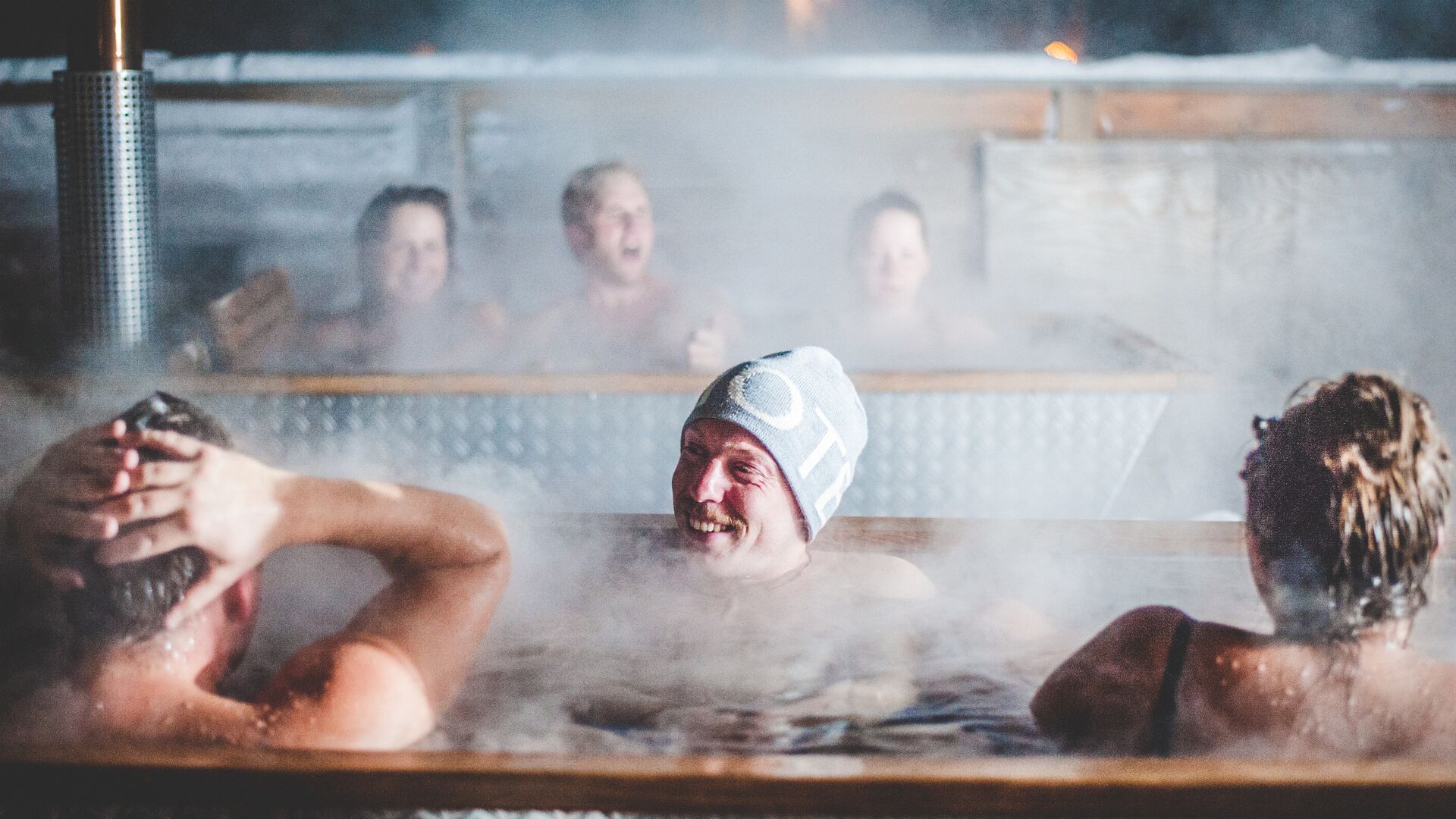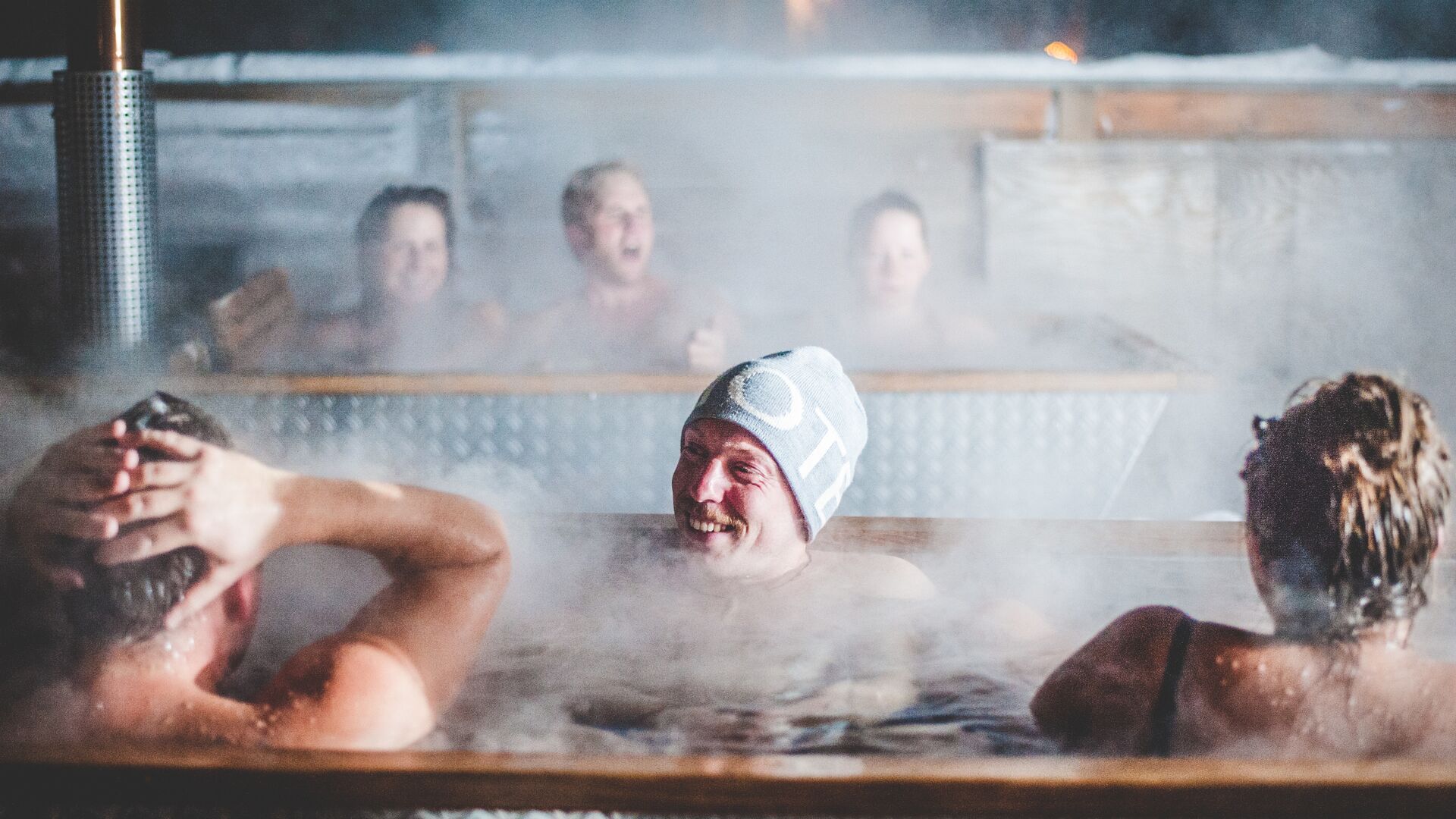 What activities can you do at ICEHOTEL Sweden?
ICEHOTEL doesn't just look good – you'll have loads of fun here too!
Make like the ICEHOTEL artists and have a go at ice sculpting. Enjoy a wildlife safari on horseback to spot animals like moose, reindeer and the Arctic fox. Go snowmobiling to explore the beautiful white wilderness. Or experience a Lapland tradition: dog sledding over the snow.
Of course, you can't miss out on a northern lights activity while you're in Swedish Lapland. You could chase them while on a snowmobile or horse riding tour. Or join a photography excursion to learn how to capture the northern lights on camera.
In summer you could go hiking, fishing and river rafting, or enjoy a wilderness dinner in the woods.
Whenever you visit, why not try a Nordic wellness ritual at ICEHOTEL? Switch between relaxing in the sauna, dipping in the outdoor hot tub, and plunging into a hole in the cold Torne River. The extreme change in temperatures is supposed to do wonders for your health!
---
---
What about dining at the ICEHOTEL Sweden?
Sumptuous drinking and dining experiences await you at ICEHOTEL. In the main restaurant, feast on local specialties like reindeer, Arctic char and berries in a sophisticated setting. Some of your dishes will be served on a plate of ice, as you might expect from this hotel.
You could also dine at The Veranda for a "chef's table" experience. Join fellow guests at the communal table and watch as the chefs prepare you a delicious 12-course meal.
Then there's the ICEBAR, where the glasses, stools and dancefloor are all – you guessed it – made of ice!
---
---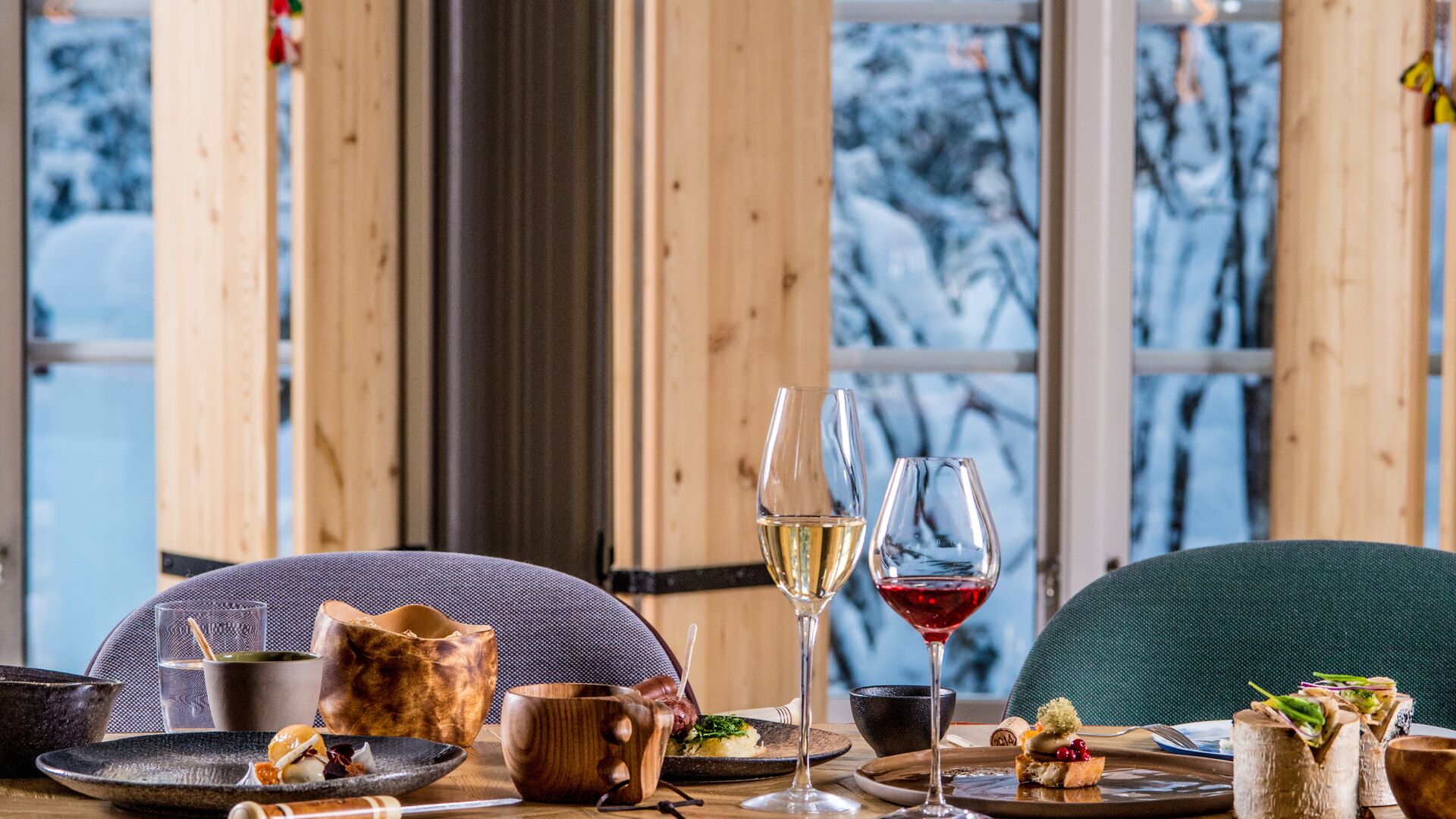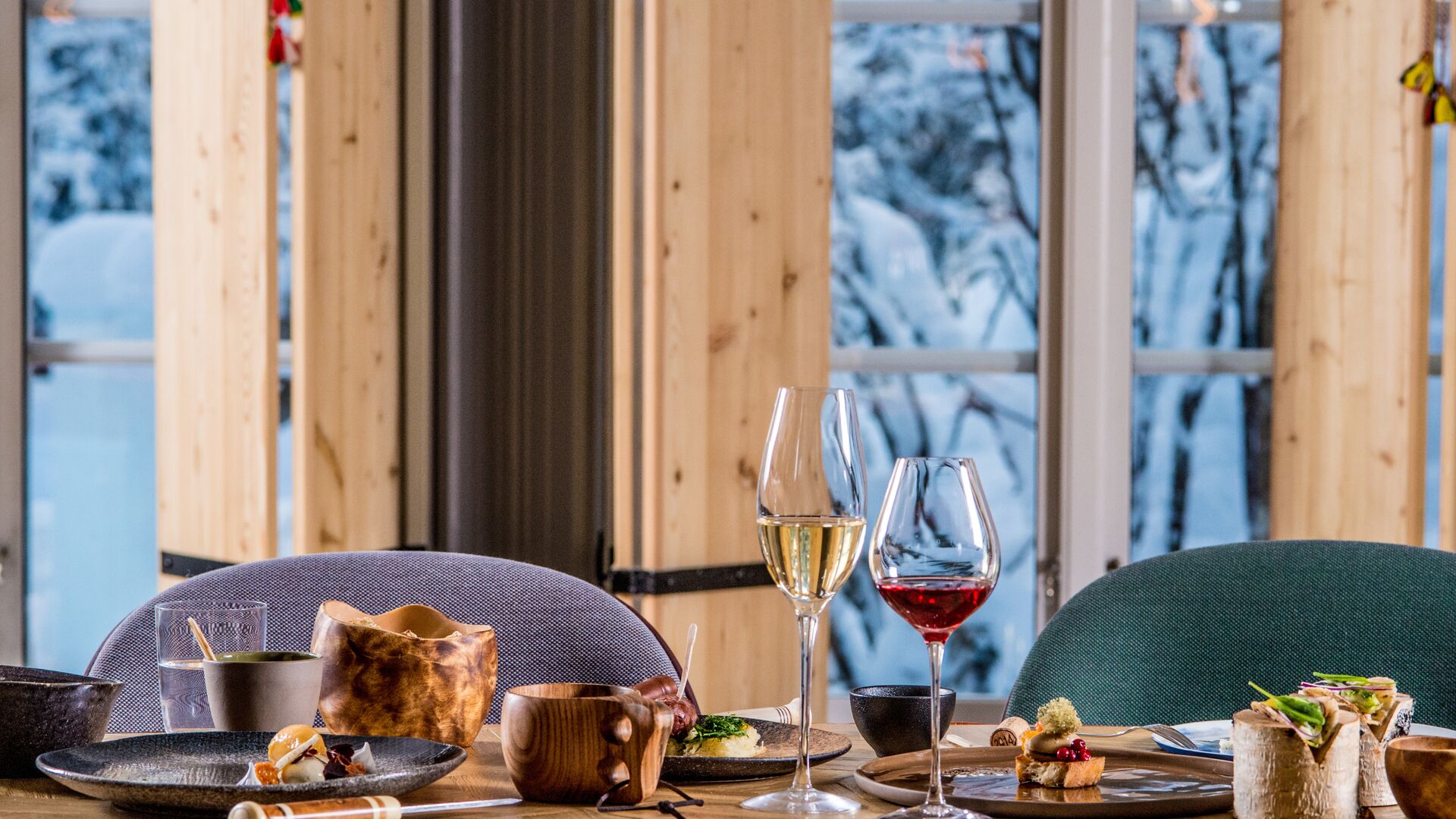 If you'd like to visit or stay in ICEHOTEL Sweden, we can make it happen. Our regional travel experts have been to the hotel themselves and know exactly how to plan your visit. Take a look at these Lapland ice and snow hotel packages to see what you could experience and start planning your tour.
Get in touch with our travel consultants to speak to the experts about trips to Swedish Lapland. You can also get inspired by browsing classic tours to Swedish and Finnish Lapland.