Scandinavia is a Northern European region that encompasses the countries of Denmark, Sweden and Norway. With lush countryside, stunning coastline and rugged mountains, it's ideal for a road trip. Plus, take the wheel and you can stop whenever you want to take in the breathtaking views and attractions.
If you're interested in going on a Scandinavia road trip of 2 weeks, there are plenty of options. You could spend time exploring one country, delve into a specific region, or even tour all 3 Scandinavian countries in a single itinerary.
Read on for inspiration and suggestions on how you can plan an unforgettable tour. Here we'll give you our insider recommendations on the best road trip routes in Scandinavia.
Road trips in Sweden
Sweden is the country of ABBA, a thousand isles (or more like 200,000!), sleek design, and fika coffee break. Stockholm, its capital, is fantastic for a city break, but have you ever thought of visiting the other Swedish cities and countryside? You'll be surprised what you find.
Read about visiting Sweden in summer or winter to decide on the best time for you. In winter, we recommend independent train and cruise travel so you can sit back and relax.
Tour the 3 big Swedish cities
With 2 weeks in Sweden, you could travel between Stockholm, Malmö and Gothenburg. You'll enjoy the mix of urban vibes, with interactive museums and grand royal palaces, and the superb nature and tranquil oases along the way.
Journey from Stockholm to the lush area around Lake Vättern where you could go for some wild swimming. Then drive through the scenic Swedish province of Småland to visit historic ruins and castles.
Cross onto the island of Öland and wander through the limestone plateau of Stora Alvaret, a UNESCO World Heritage Site. You then follow the coast south to Ystad and then north toward Gothenburg. As you're travelling at your own pace you can stop at quaint villages and sandy beaches along the way.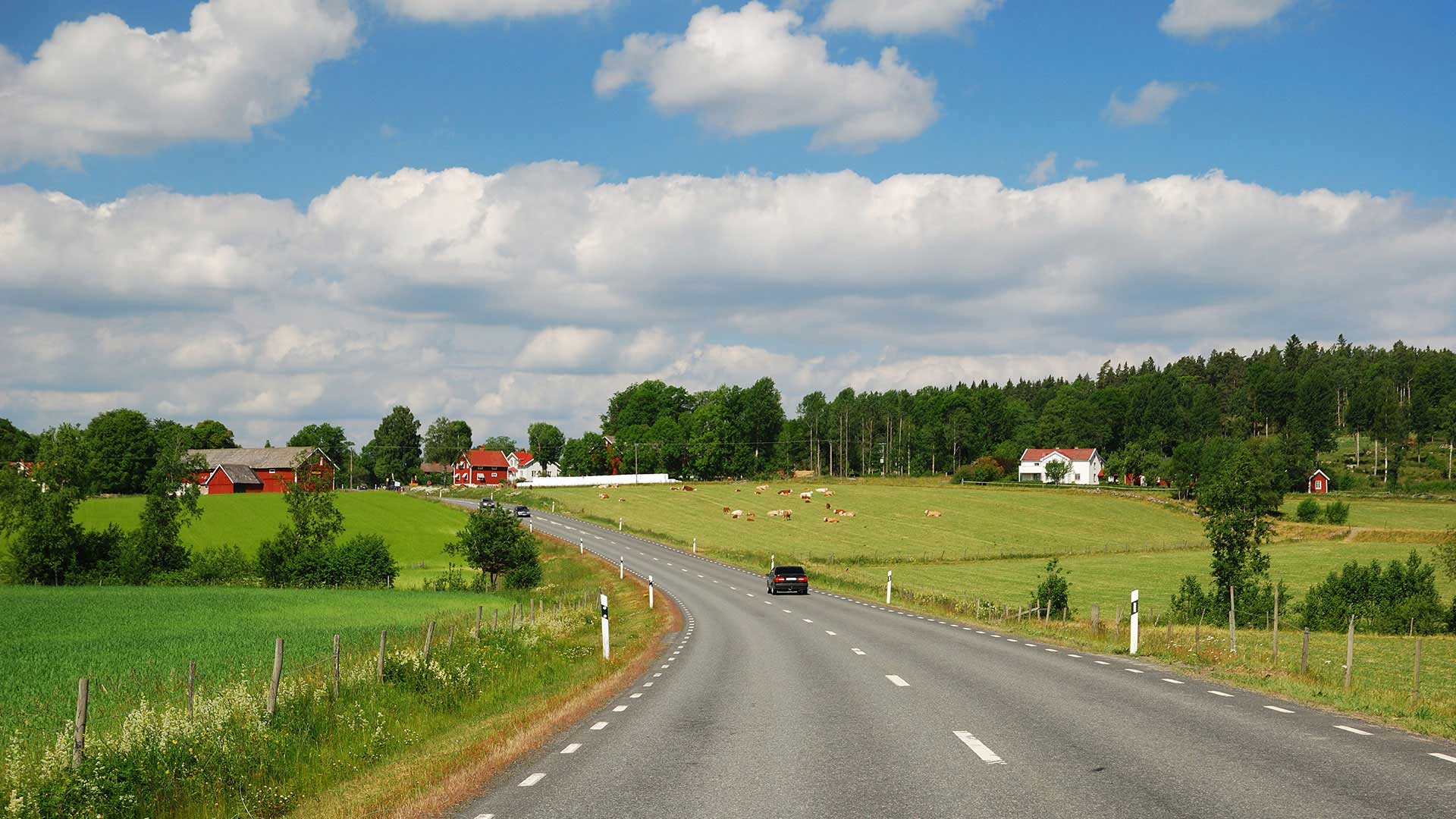 Journey north to Sunne through the Swedish forest. Enjoy the scenery and, if the weather allows, stop for another lake swim. Sweden is the perfect place for immersing yourself in nature. Finally, we recommend spending some time in the Dalarna county. It is one of the most popular areas to visit in Sweden.
Good to know: This is one example of a tour you could take around Sweden. But Nordic Visitor itineraries can be tailored. Maybe you want to spend more time in certain locations or extend your trip. Just ask our Swedish travel experts!
---
---
Road trips in Norway
Norway is known for its fantastic hiking opportunities, scenic fjords, and Viking history. As Norway is another large country, you'll have many possibilities for places to visit on a 2-week road trip. Here are our two favourite suggestions:
West coast: Bergen, Trondheim and Stavanger
You may be able to drive this itinerary of 700 kilometres (435 miles) in a few days. But you can spend as much time as you wish along the way. It's the beauty of a road trip as you choose where and what you stop to see.
Bergen to Trondheim will take you inland via the lovely town of Loen, nestled between mountains. And on the way back, you'll follow the beautiful coast of Norway. Explore the majestic fjords, renowned worldwide for their grandeur and beauty.
You'll also get to experience the Atlantic Ocean Road, one of Norway's most scenic drives. Then sail south again, via Bergen, all the way to Stavanger. You could even take time to hike up the iconic Pulpit Rock too.
---
---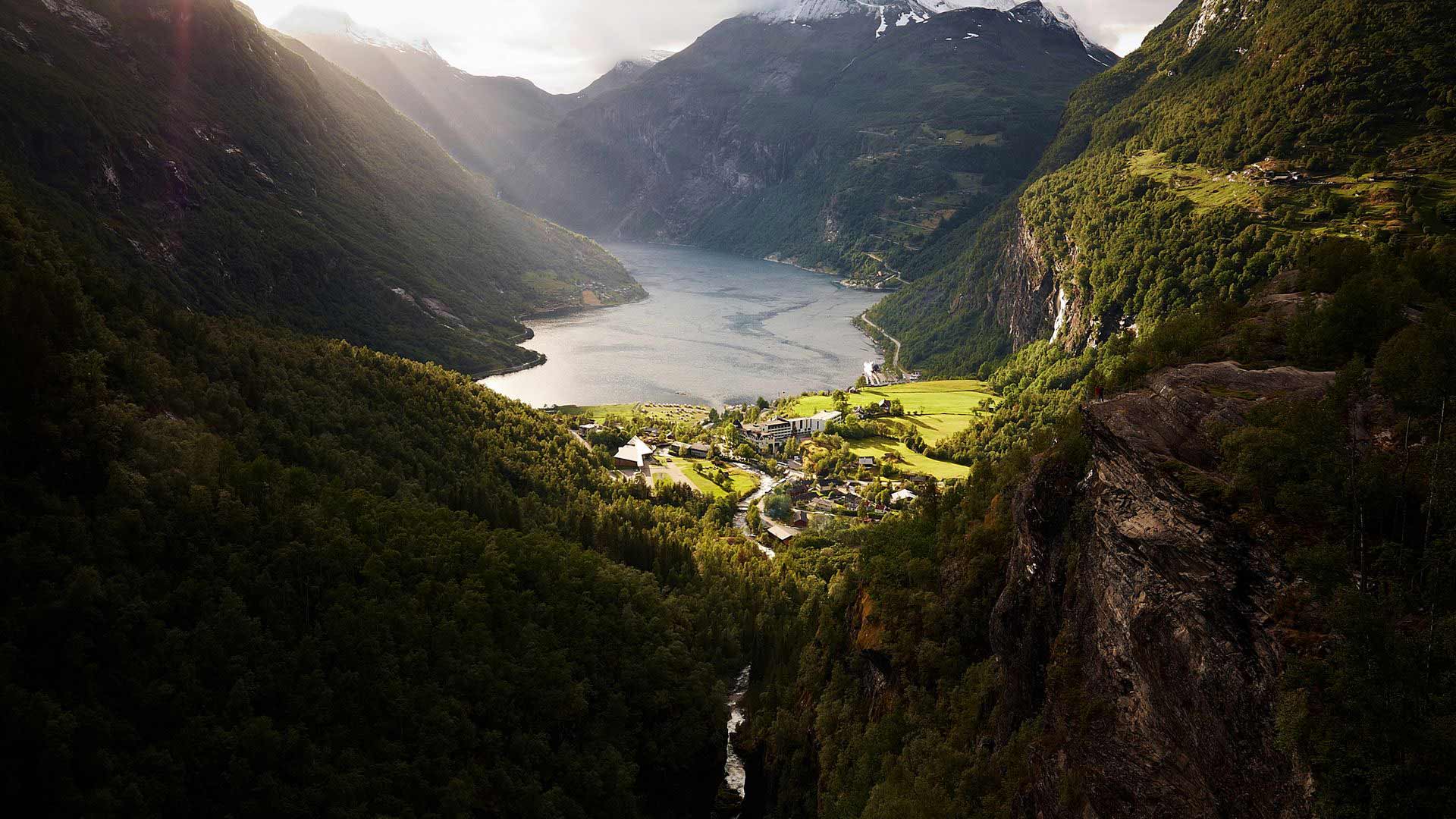 Complete tour from Oslo
Soak up the countryside and mountains as well as the western fjords on this tour of Norway's southern regions. Although it leaves out the north (we think it's worth its own holiday!) this road trip will take you through a variety of cities, villages, and natural landscapes.
You'll get to admire what Norway has to offer on a complete tour from Oslo to the west coast and back. Along the way you'll discover the fjords, high peaks, fishing villages, and so much more.
Here are the 10 best things to do with 2 weeks in Norway:
Stroll through Norway's grand capital, Oslo
Wander through the Rondane National Park and visit Røros
Visit the dramatic fjord landscape and maybe even go kayaking
Experience the quaint village of Flåm and its steep railway
See the west coast city of Bergen and all its highlights
Drive the exciting routes of Trollstigen, the Atlantic Road and Eagle Road
Take in the stunning views surrounding Loen
Marvel at the ethereal waterfalls Seven Sisters and Bridal Veil
Explore the medieval city and historic capital of Norway, Trondheim
Spend time in the Olympic town of Lillehammer
Scandinavian triangle
When it comes to an unforgettable road trip through Scandinavia, we recommend visiting all 3 countries in one tour. Sweden, Denmark and Norway are close together, well-connected, and share similar historical and cultural aspects. For that reason, the region as a whole makes for a fantastic destination.
To get a taste of all 3 nations, we recommend visiting the capitals: Stockholm, Copenhagen and Oslo. This way you can discover these grand cities of Scandinavia, with their entertaining museums, gourmet cuisine, and royal palaces. And between the capitals, spend time enjoying the beautiful countryside.
You can even choose whether you'd like to drive, along Sweden's south-west coast, or take the ferry between Copenhagen and Oslo. If you opt for the ferry, you'll board a large ship with your car and spend a night sailing along the Kattegat Strait.
---
---
Iceland's Ring Road
Although not part of Scandinavia, Iceland is an absolute must see in the Nordics. And as it's THE place for a road trip, we had to include it.
Route 1, also nicknamed the Ring Road, circles Iceland, connecting nearly all the regions of the island. With 2 weeks, you'll have plenty of time to visit the attractions and soak up the scenery along the way.
Highlights on a 2-week tour of Iceland include:
You could also add in the remote, but spectacular Westfjords to your itinerary to get a complete tour of the island.
---
---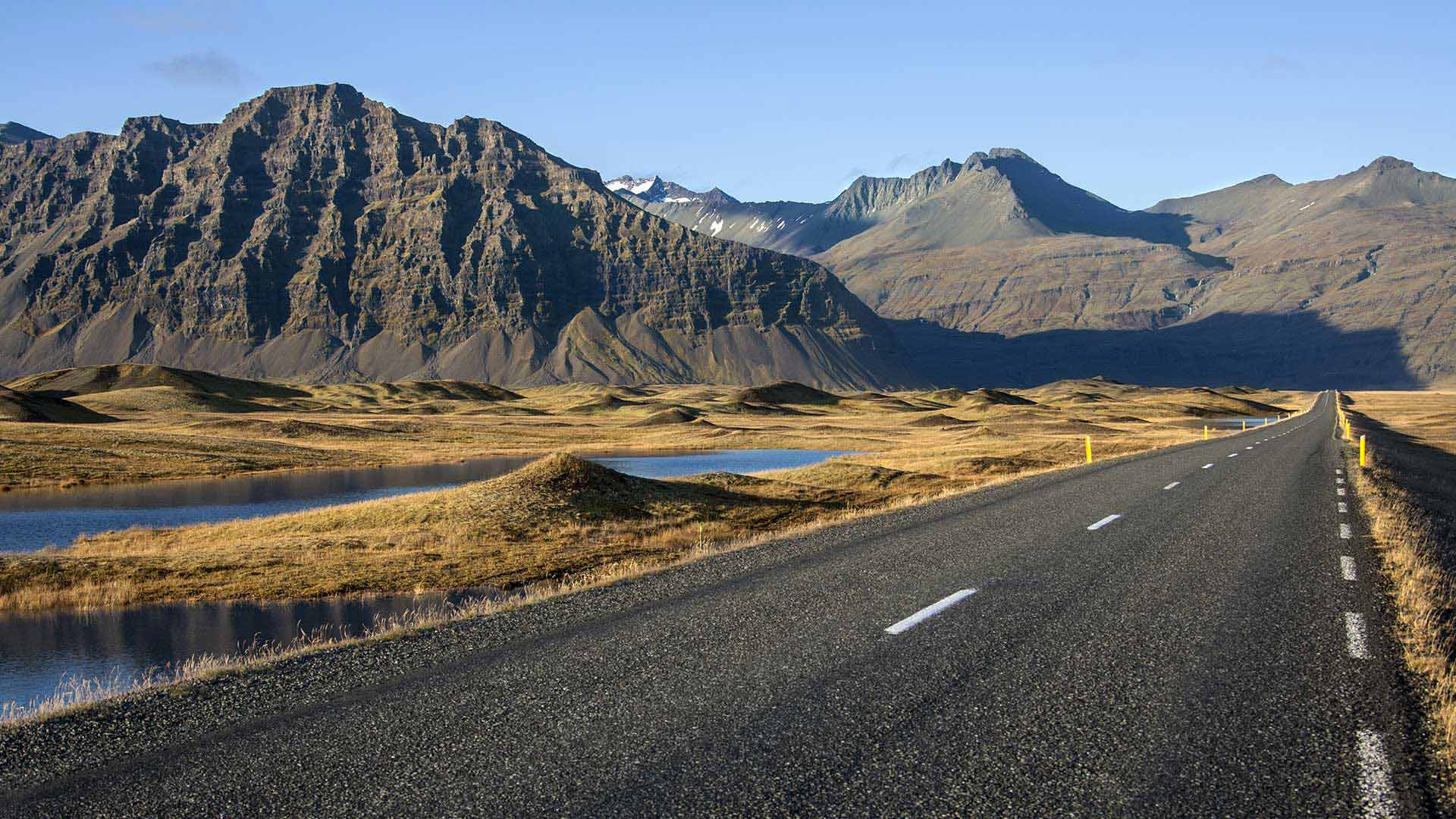 Suggestion for a 2-week Scandinavian road trip itinerary
If you would like to take a 2-week tour around the region and want to include all 3 countries, here is our suggestion.
This itinerary is available with Nordic Visitor, but you can always ask our travel experts to tailor your tour. If you'd rather drive via Gothenburg, add day trips, or even include a Finland cruise to see Helsinki, just ask!
Day 1 – Welcome to Sweden
Fly into Stockholm and, depending on when you arrive, spend some time wandering around the capital city of Sweden. Stroll along the shopping street Drottninggatan and explore the surrounding area of Östermalm. You'll find interesting shops, cafés, and restaurants for a perfect introduction to Scandinavian culture.
Spend the night in Stockholm.
Day 2 – Full day in Stockholm
Today you will explore the heart of scenic Stockholm. Start with a walk around the Old Town (Gamla Stan). Here you'll find the Royal Palace, the parliament, old churches, beautiful cobblestone streets and medieval houses.
Later, head to Djurgården, a cultural oasis that's just a short ferry ride away. You could visit the kitschy Abba Museum, the Nordic Museum, the Gröna Lund amusement park, and the Skansen open-air museum.
Spend another night in Stockholm.
Day 3 – Into the Swedish countryside
Today you pick up your rental car and kick off your road trip toward the south of Sweden. Your destination is Kalmar, a medieval city with a rich history, making it a perfect stop for history buffs. In the old town, you can visit Kalmar Castle, which dates back over 800 years.
Spend the night in Kalmar.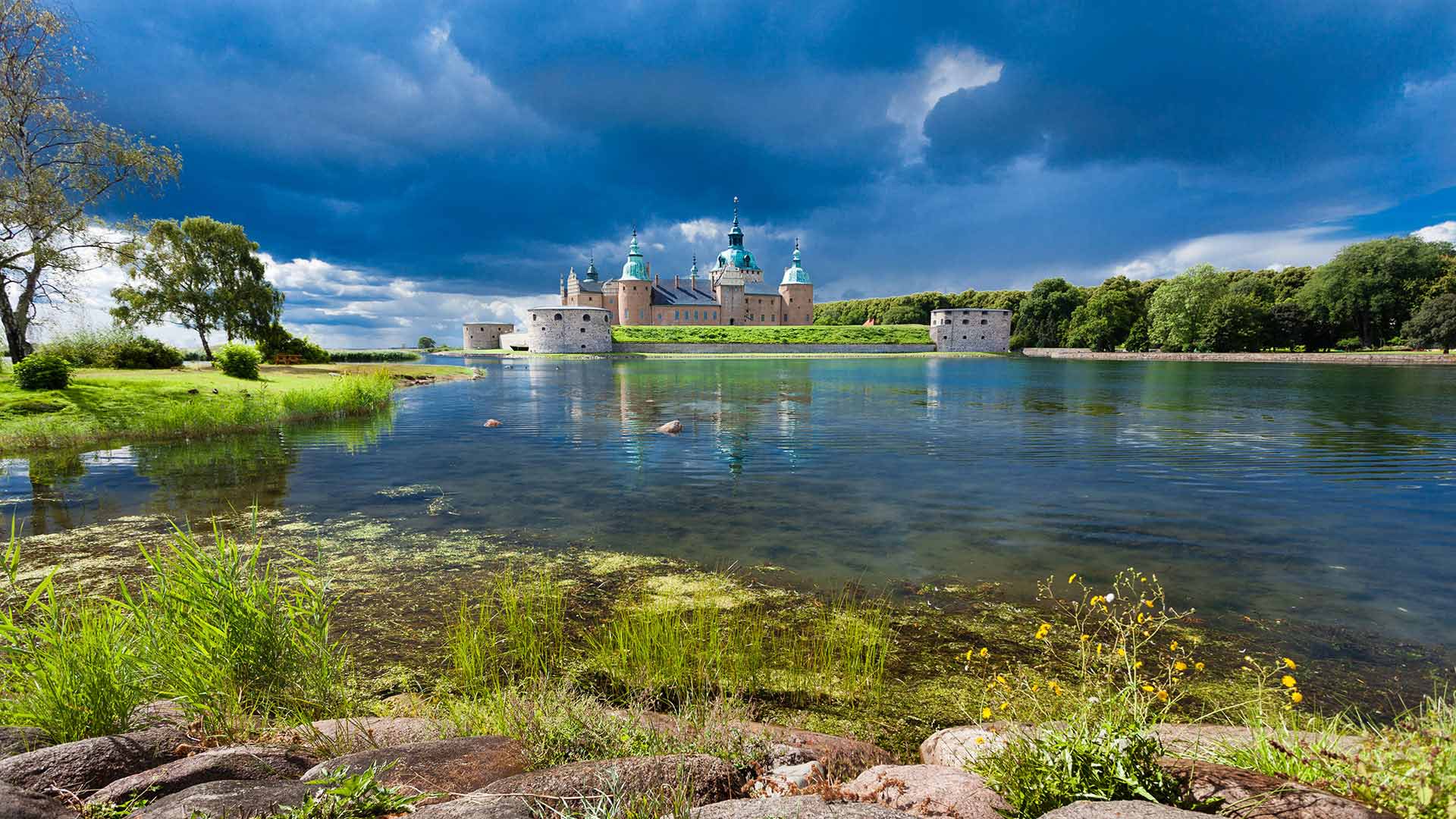 Day 4 – A day at leisure in Öland
From Kalmar, cross onto Öland, a region characterised by sandy beaches, a beautiful coastline, and a vast agricultural landscape. Enjoy the scenery and bask in the quietness of this island. Two highlights include Solliden Palace, the summer residence of the Swedish royal family, and Stora Alvaret, a UNESCO World Heritage Site.
Spend another night in Kalmar.
Day 5 – Sweden's south coast
Your first visit today, on your way to Sweden's most southern region, is at the naval city of Karlskrona, another Swedish World Heritage site.
Before you reach the charming town of Ystad, there are many stops along the way that might interest you. These include Kiviks Musteri and the fortress of Glimmingehus, which dates back to the middle ages.
Spend the night in Ystad.
Day 6 – Explore Skåne
Drive through splendid Skåne and the area of Österlen today. You can stop at quaint villages, sandy beaches and historical sites, and don't forget to taste the local cuisine. We recommend stopping by the popular Ales Stenar stone ship monument, which offers a picturesque view of the Baltic Sea.
Spend another night in Ystad.
Day 7 – Explore Copenhagen
Drive to Smygehuk, the southernmost point in Sweden, before continuing on to the old towns of Skanör and Falsterbo where you will encounter long stretches of white sand beaches. Next, arrive in the charming capital city of Denmark, Copenhagen. Take time to explore the colourful harbour, Nyhavn, and the amusement park, Tivoli Gardens.
Spend the night in Copenhagen.
Day 8 – Set sail for Norway
Spend the morning at your leisure in Copenhagen. You could visit popular landmarks such as Amalienborg Palace, Christiansborg Palace, and the famous Little Mermaid statue, or even take a canal boat tour. In the late afternoon, you'll board your cruise to Oslo.
Spend the night on the ferry.
Day 9 – Arrival in Norway
This morning you'll sail along the Oslo Fjord, so admire the view before arriving in Norway's capital. You then have the rest of the day to visit some of Oslo's highlights. We recommend the historical Royal Palace, the mighty Akershus Fortress, the modern Oslo Opera House, and the Aker Brygge area along the harbour.
Spend the night in Oslo.
Day 10 – Explore the capital, Oslo
You have a full day to explore Oslo as much as you want. We recommend visiting the beautiful Vigeland Sculpture Park and the Holmenkollen Ski Museum and tower. You could also learn about history at the Kon-Tiki Museum or simply stroll along the popular Karl Johans street.
Spend another night in Oslo.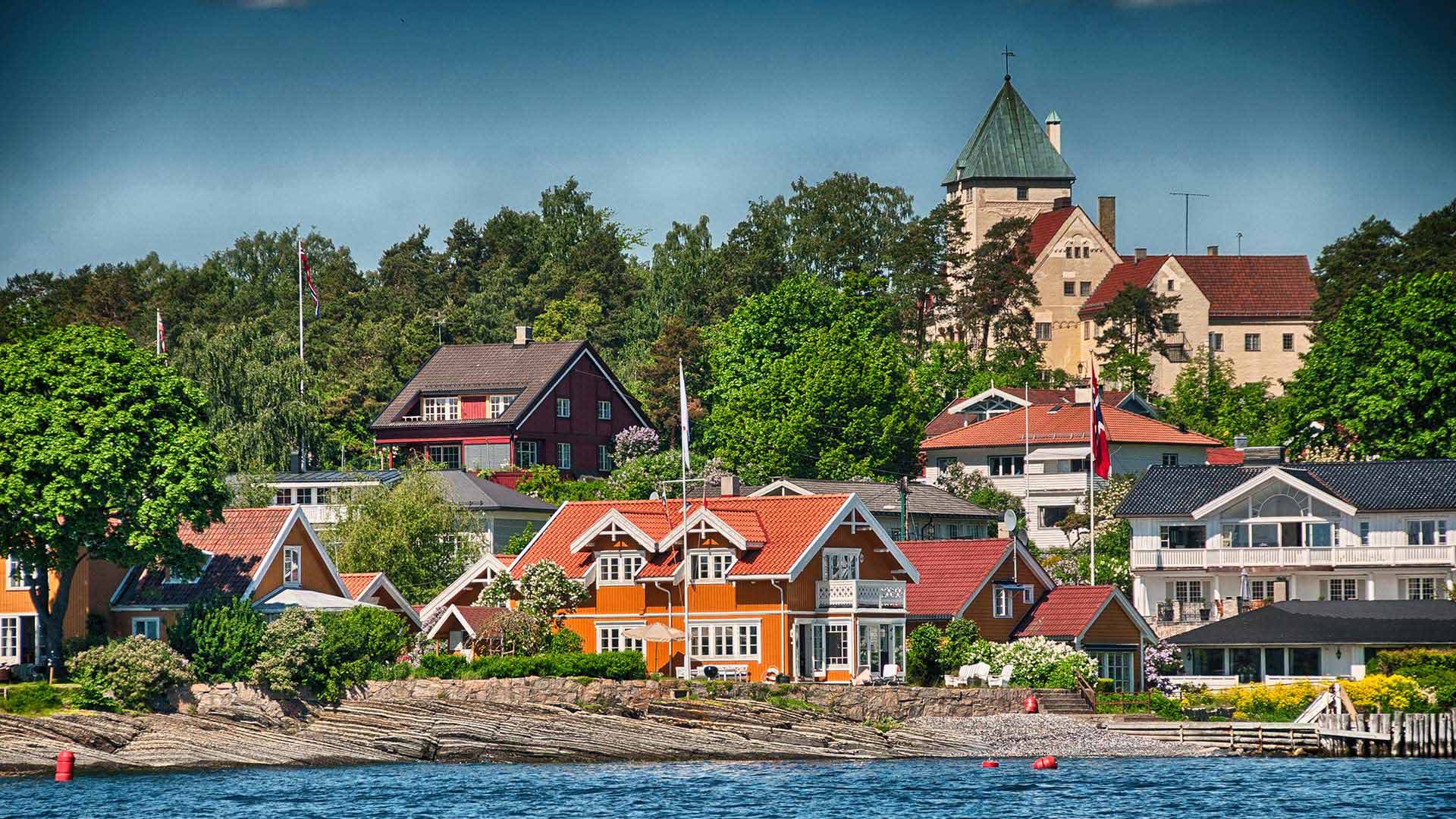 Day 11 – Scenic drive to Örebro
From Oslo, cross back into Sweden and drive all the way to the city of Örebro. Along the way, make a stop at Karlstad, which is known as the "City of Sunshine". You could also visit Kristinehamn where you find a 15-metre-tall Picasso sculpture which was donated to the city by the artist in 1964.
Spend the night in Örebro.
Day 12 – Leisure day in Örebro
You could visit the 14th-century Örebro Castle and the Wadköping open-air museum, with buildings that date back to the 17th century. Another suggestion for quiet walks is to wander through the large public park, Slottsparken (Palace Park).
Spend another night in Örebro.
Day 13 – Drive back to Stockholm
Your first stop today is at the open-air museum Rademachersmedjorna. This area is famous for its many castles and manor houses, including the 16th-century Gripsholm Castle. After a day of sightseeing, you'll return to Stockholm to drop off your rental car.
Spend the night in Stockholm.
Day 14 - Departure
Enjoy one last Scandinavian breakfast and visit some more sights before it is time to fly home.
---
---
Other ways to travel around Scandinavia
There are many ways to see the countries and regions of Scandinavia. If you would rather enjoy the view than drive around, you could go on a guided tour or travel independently via public transportation.
With two weeks, the possibilities are endless. You could sail through the Norwegian fjords and discover the capitals of Finland and Estonia, Helsinki and Tallinn. Or, pair your trip around Scandinavia with some day tours in Iceland to take in another culture.
Independent travel in Scandinavia
If you would like to discover Scandinavia on your own but prefer not to drive, then an independent tour is the perfect choice. Public transportation in Scandinavia is fast, reliable and punctual, so getting around by train and ferry is a great alternative to driving.
On top of visiting the Scandinavian capitals, you could add a Norway in a Nutshell tour to your itinerary. You'll take train rides, cruises and buses to see some of the most iconic locations in Norway.
Independent travel is ideal for winter tours as driving conditions can make it a bit harder to get around. And you may have the added bonus of seeing the northern lights inside the Arctic Circle.
Winter is also a good time to go up into Northern Norway, Svalbard, or Lapland, which encompasses the northern regions of Finland and Sweden. Stay in an Ice Hotel, go dog sledding or visit the Santa Claus Village.
---
---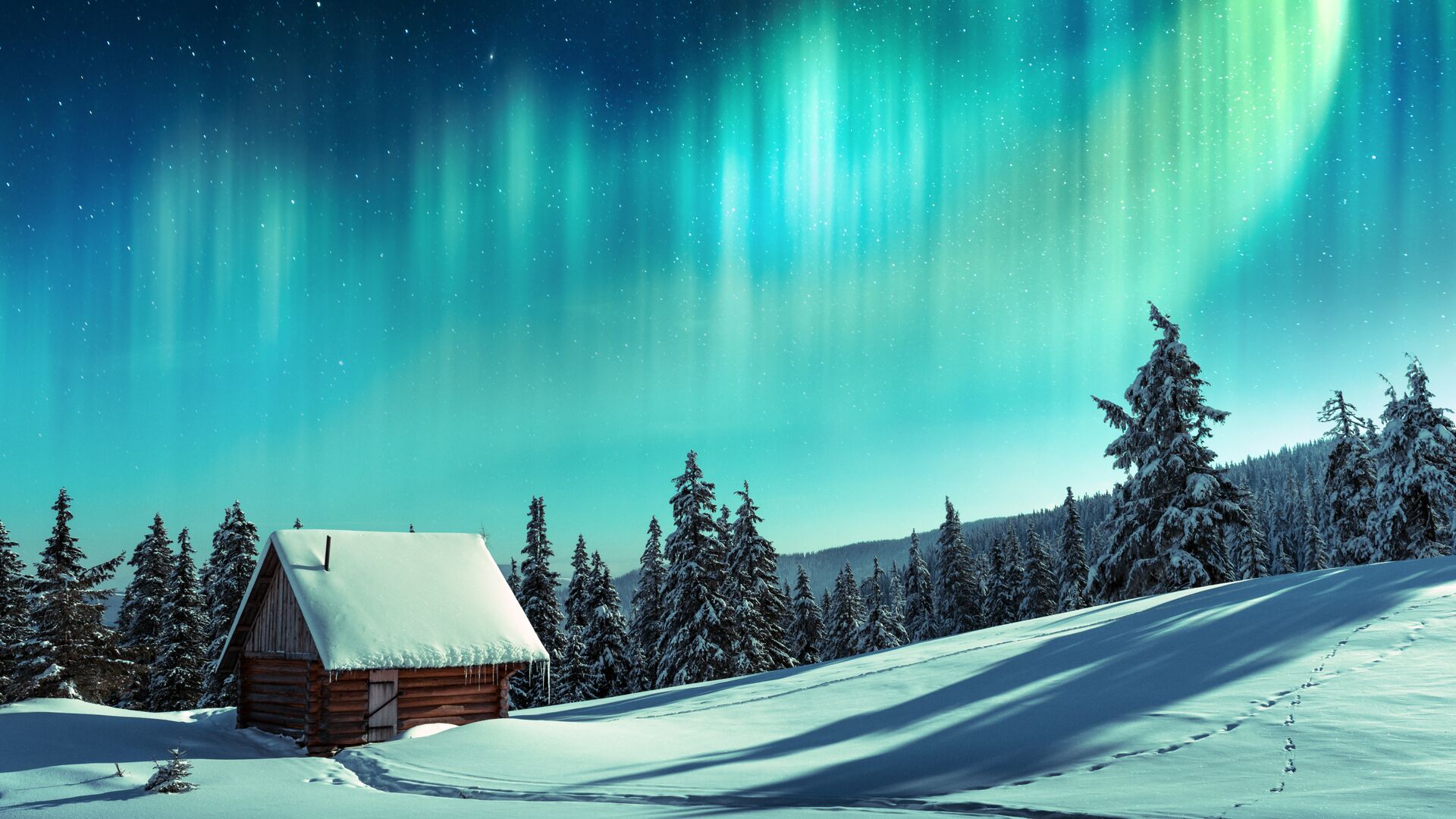 Small group tours
To see the region from a local's point of view and make some new friends along the way, pick from one of our guided small group tours in Scandinavia.
You'll get an enriching experience of Scandinavia, getting under the skin of Sweden, Denmark and Norway in the company of a knowledgeable guide and like-minded companions.
This also makes guided tour packages perfect if you'd like to travel to Scandinavia on your own. Check out these top group trips in Europe for solo travellers for inspiration.
---
Ready for your Scandinavia road trip? Why not let a local organise it for you? Our Scandinavia travel consultants are based in Stockholm and have extensive experience of the region. They can tailor an itinerary just for you based on your needs and tastes.
Plus, you always have support with Nordic Visitor, with access to our 24/7 helpline during your tour. We're here to make sure you have the road trip of a lifetime.
Browse our Scandinavia self-drive tours or get in touch to start planning.