The mere mention of Norway evokes images of famous fjords, flickering northern lights, sweeping mountain roads, and a thriving, rich culture. We're biased, but it's a pretty special place. And as a geographically diverse country, there's truly something for everyone.

In Norway you'll find fjords, waterfalls, great hiking trails, villages nestled between towering mountains and vibrant cities like Oslo. Northern But it's also a winter wonderland, offering snowy adventures, Arctic culture and some of the best northern lights viewing in the Nordics. Here are some sights to consider on your next trip to Norway!
---
1. Oslo
Oslo is known for its "small town" feel and natural beauty in addition to its interesting historical attractions and rich culture. The capital city is a blend of traditional Scandinavian design and modern urban influences in a mix of "old meets new".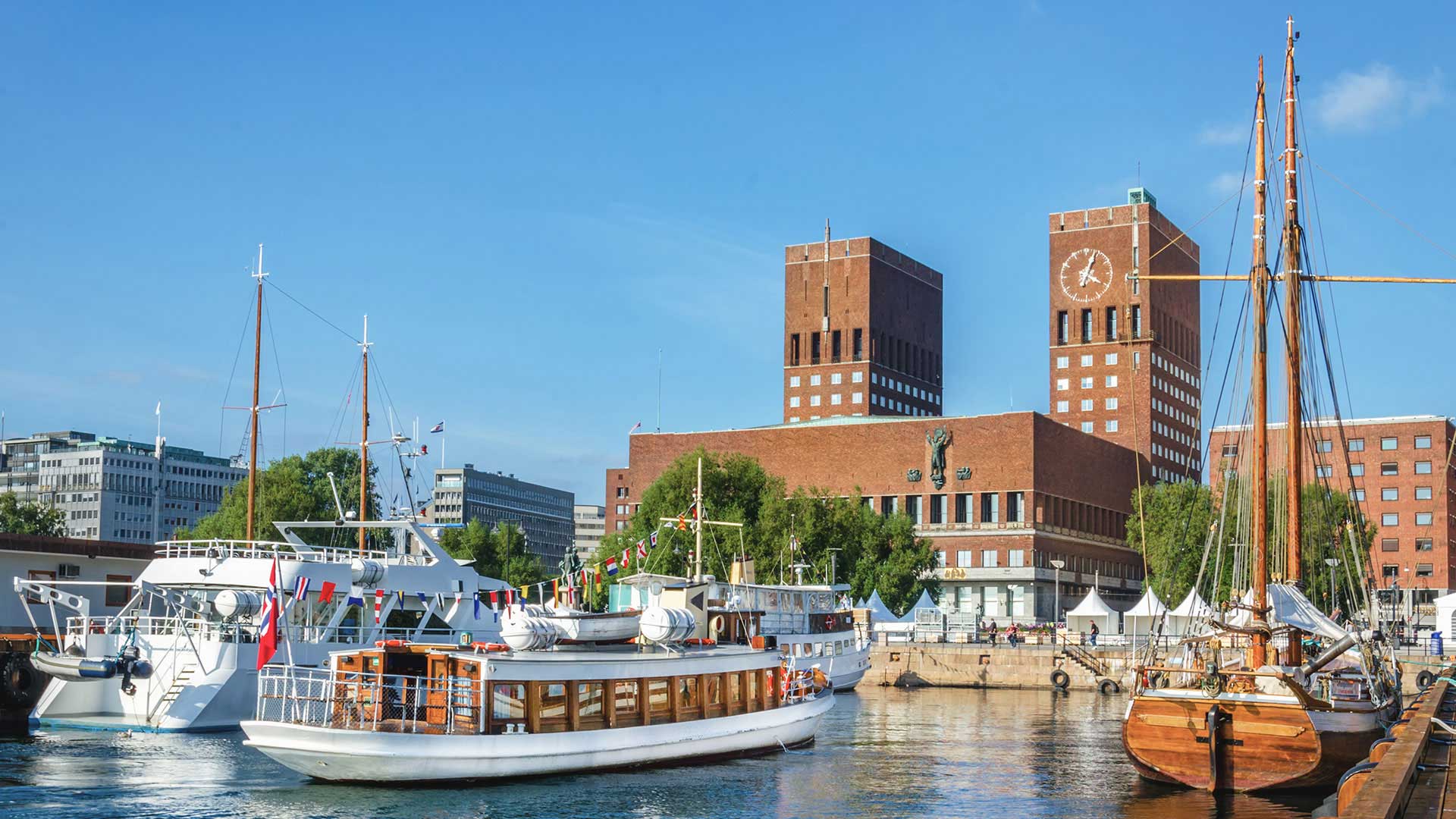 2. Flåm and Flåmsbana
The tiny village of Flåm is a utopia for nature lovers with its steep mountainsides, thundering waterfalls and deep valleys. There are a number of attractions and activities to enjoy here, including the 17th century Flåm Church and the Flåmsbana Museum next to the railway station.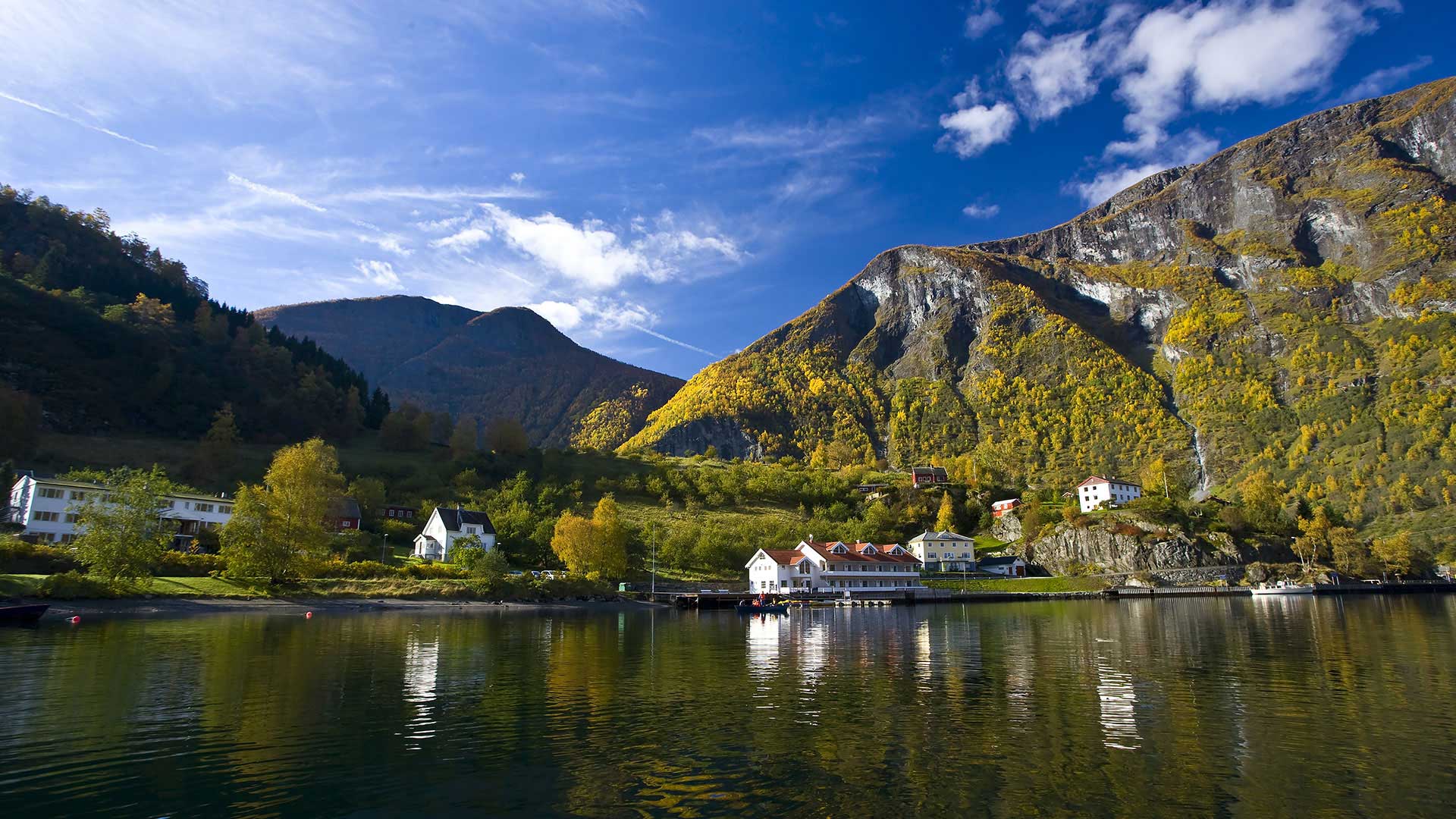 3. Preikestolen, or 'Pulpit Rock'
Pulpit Rock is a sheer cliff with a flat top that resembles a preacher's pulpit, and it is one of the most popular sights in Norway. Walking up to top takes approximately 2 hours on a steep 3.8 km trail with an ascent of about 334 metres. The view makes it so worth it.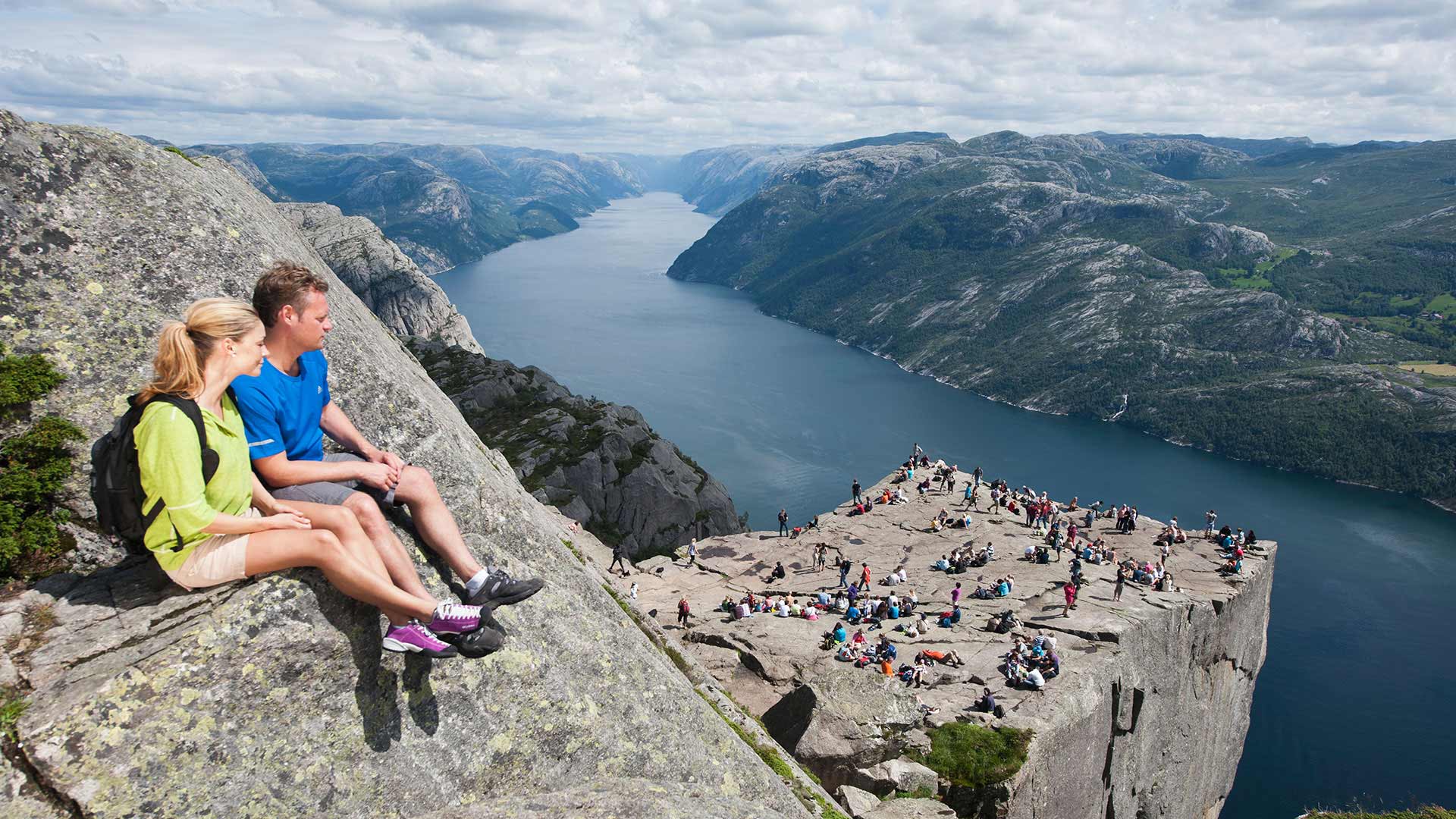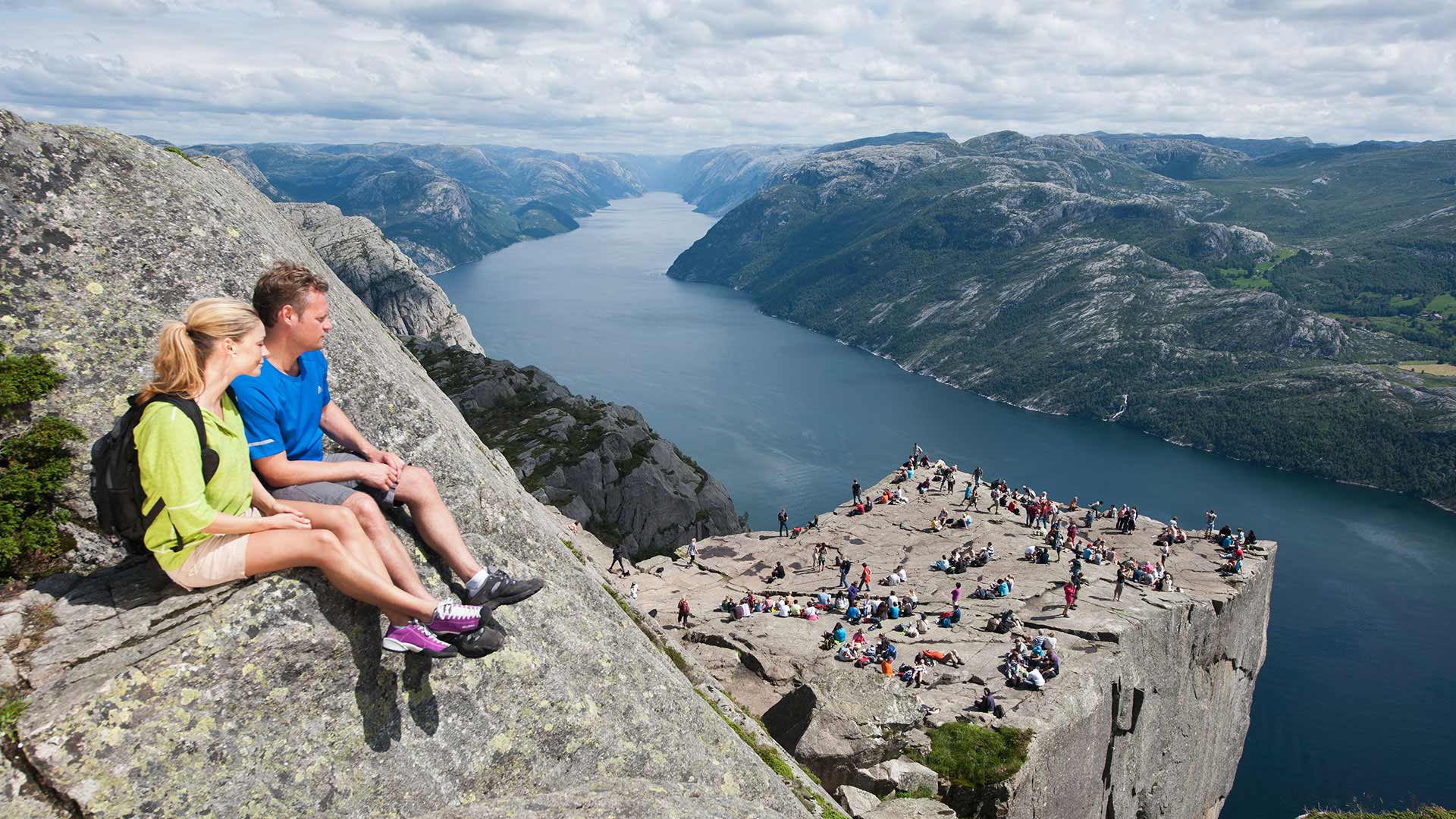 4. The Seven Sisters
The Seven Sisters waterfall gets its name from its seven separate streams, the tallest of which measures 250 metres. According to local folklore, the "sisters" dance playfully on the mountain while the Friaren waterfall flirts with them from the opposite side of the fjord.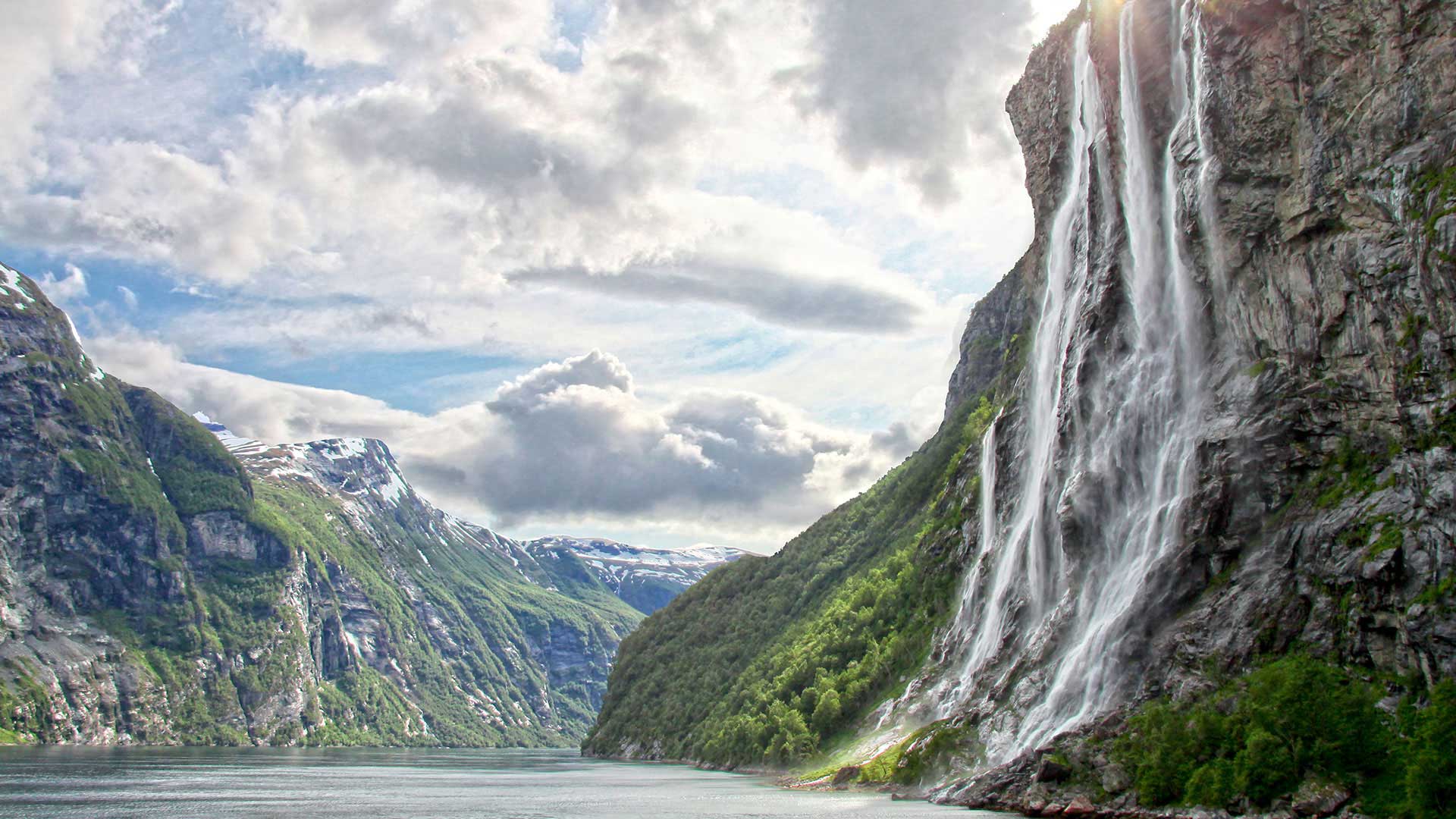 5. The Lofoten Islands
Lofoten is an archipelago above the Arctic Circle in northern Norway that has long been an inspiration for photographers for its natural beauty, unique lighting conditions and idyllic villages with rustic fishermen huts. It is also a popular region for wildlife viewing as the waters are rich in marine life, including otters, seals and whales.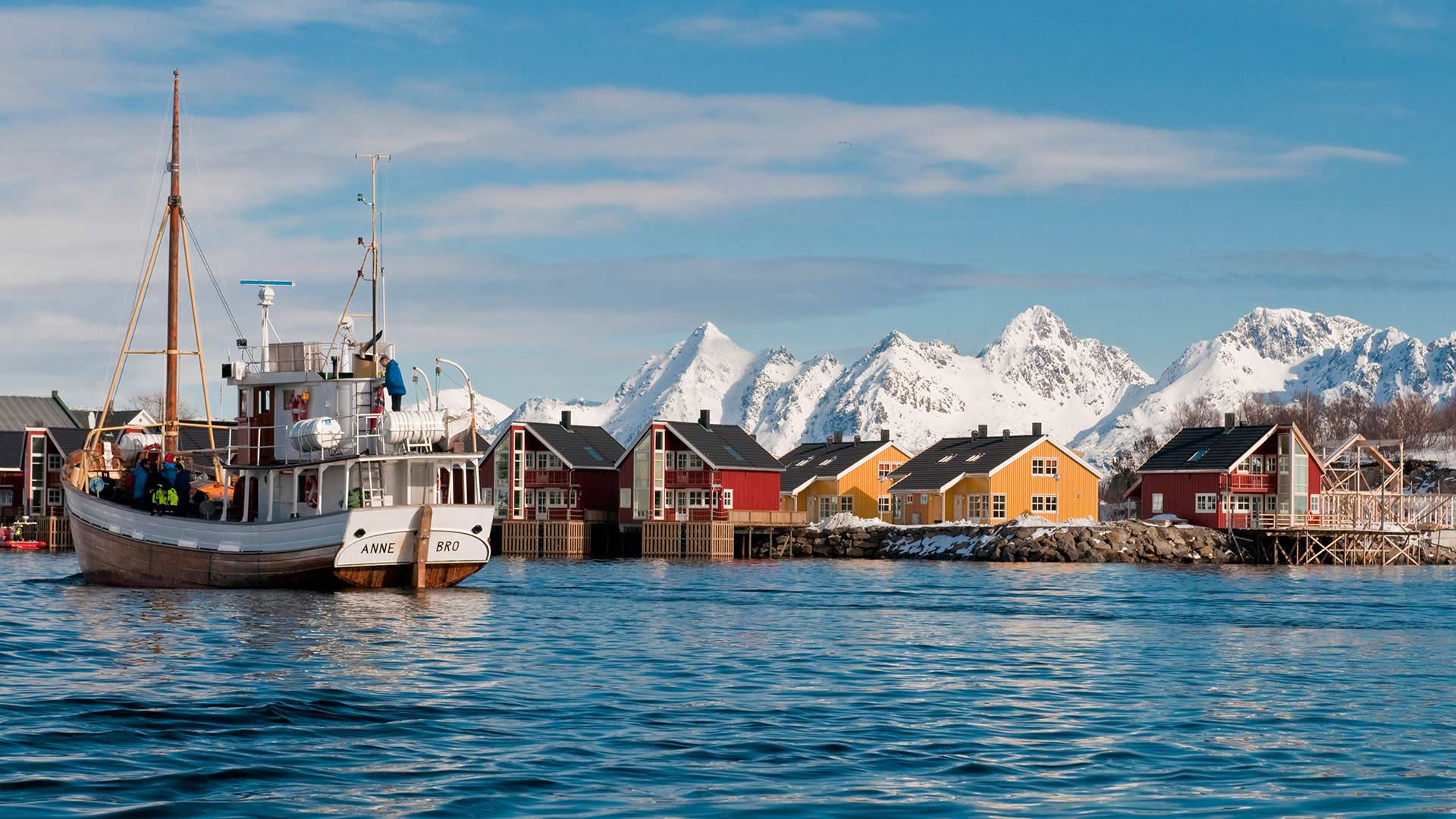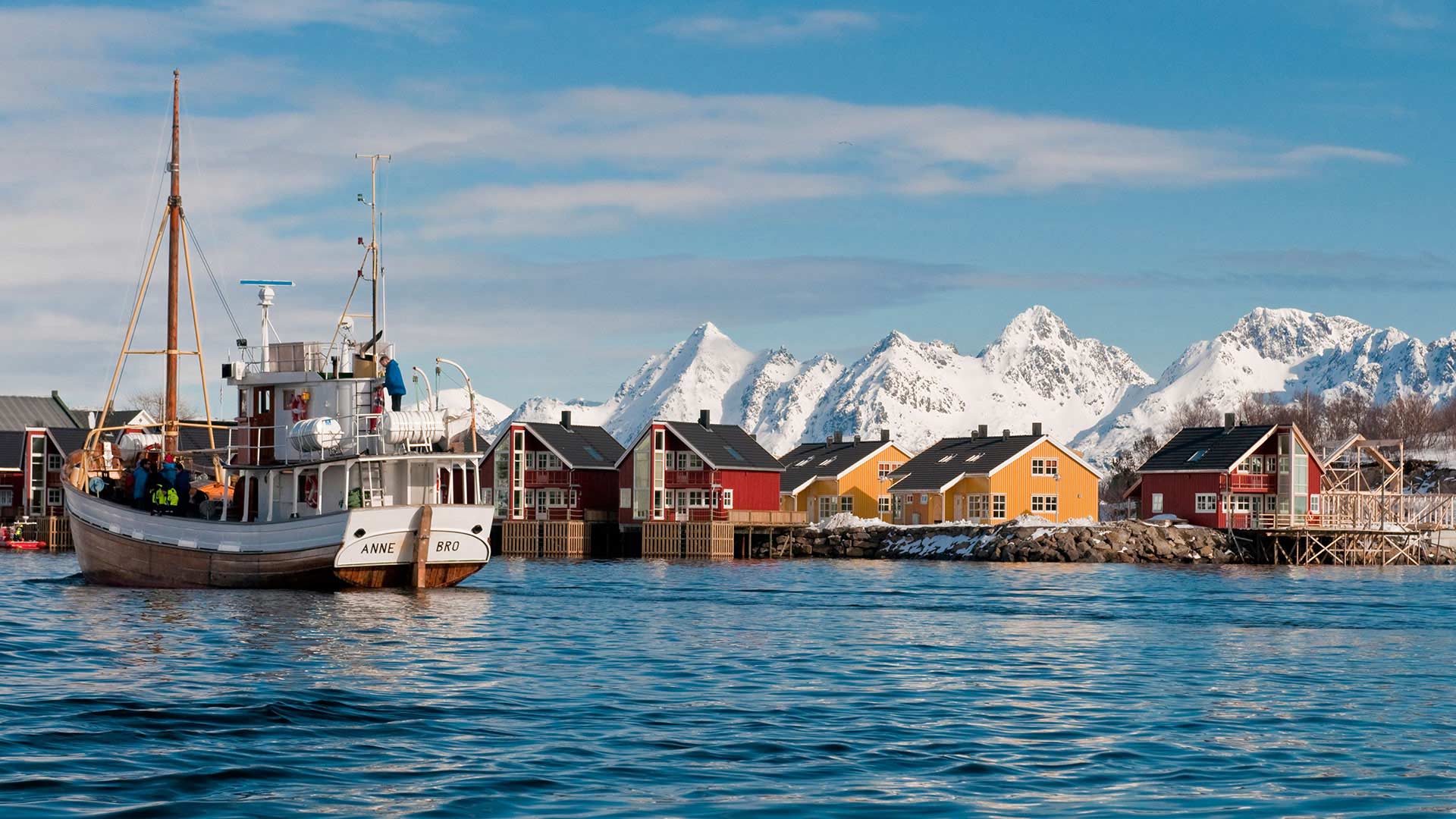 6. Bryggen
Bryggen is without a doubt Bergen's top attraction, and considering how colourful it is you literally cannot miss it. Listed by UNESCO as a World Heritage Site in 1979, this 900-year-old wharf is Bergen's oldest quarter.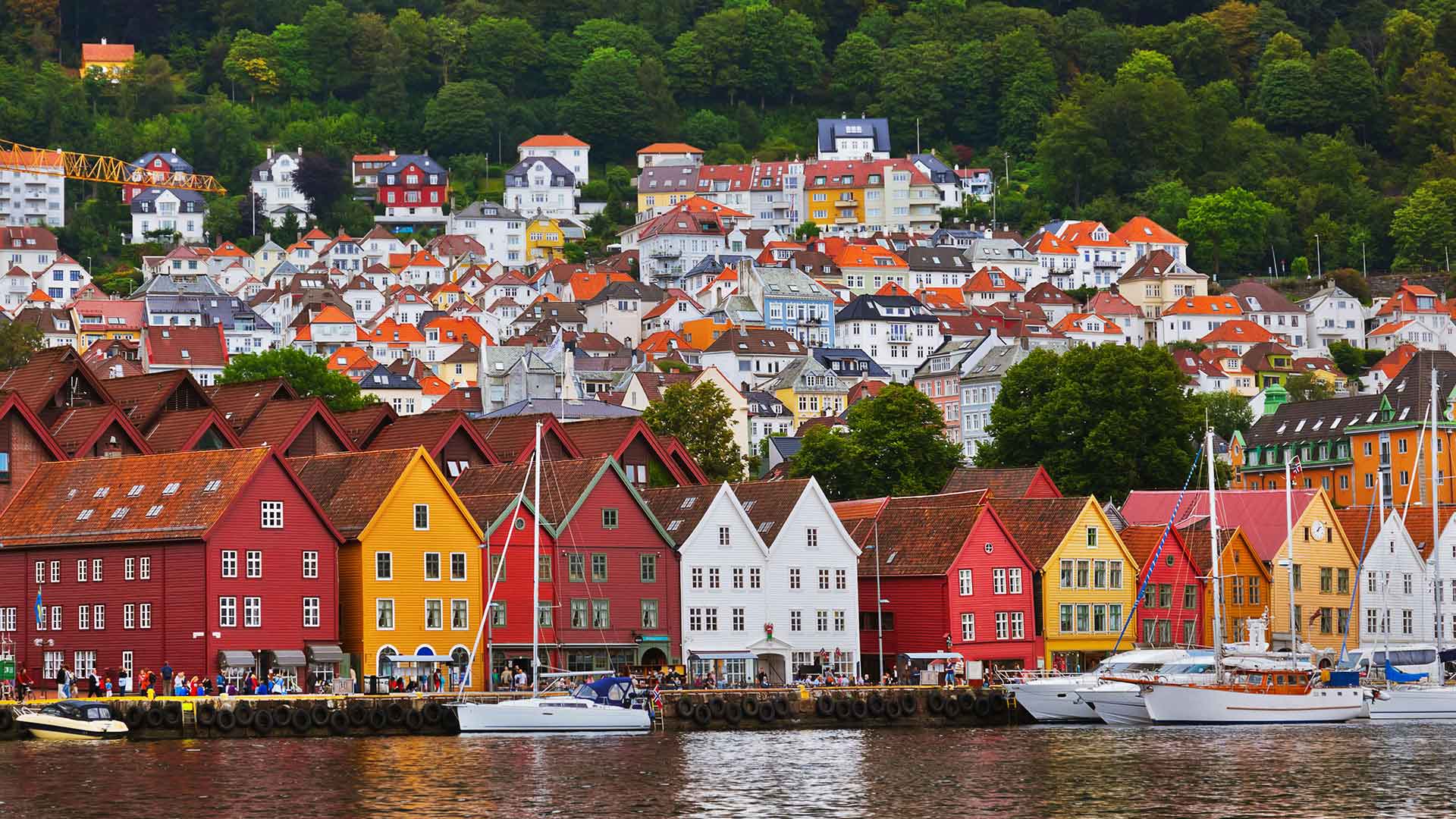 7. Voringfossen
Vøringfossen is one of the most visited waterfalls in Norway. This natural wonder can be experienced up close from the top by the Fossli Hotel or at the bottom from the beautiful Måbødalen valley, where you can walk to the falls through a rocky ravine.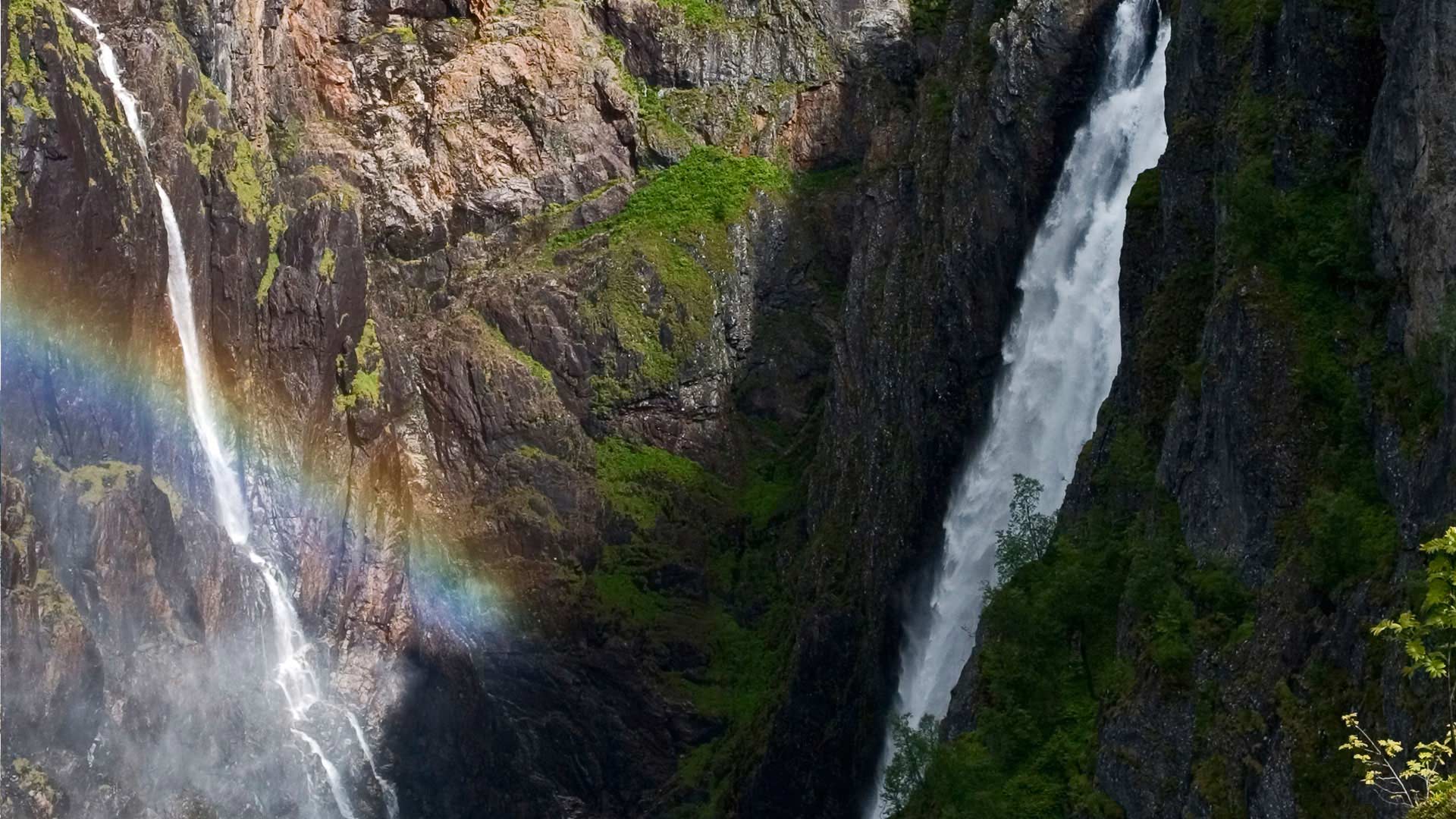 8. Geirangerfjord
Considered one of the most beautiful fjords in the world, Geirangerfjord offers peaceful waters, majestic mountains, diverse flora and cascading waterfalls, including the Seven Sisters and Bridal Veil.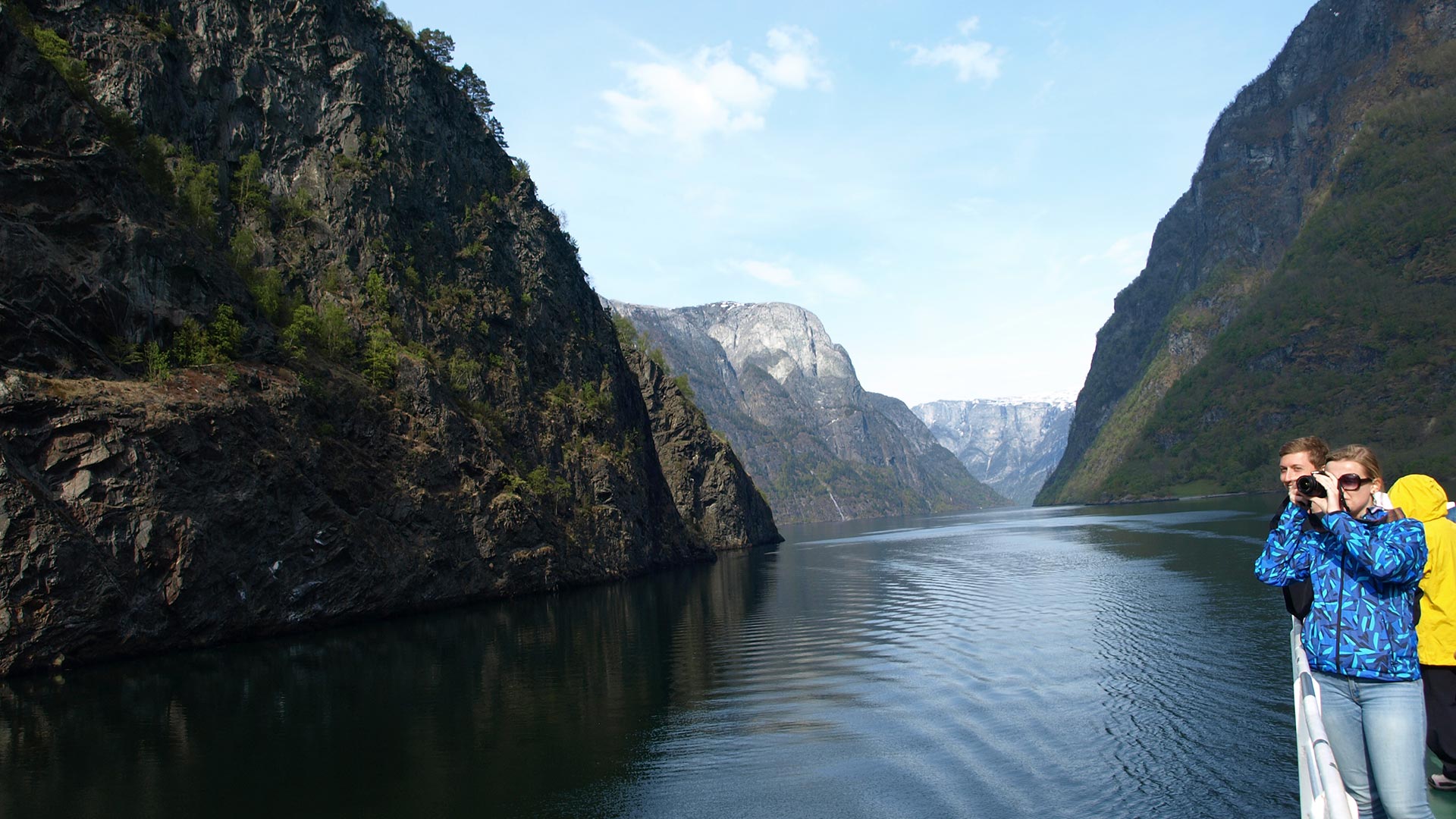 9. "Northern Lights Belt"
A list of Norway attractions would be woefully incomplete without a mention of the majestic northern lights. Winter tourists flock to Northern Norway for a chance to see the natural phenomenon.
If luck is on your side, and you follow our aurora-chasing advice, you may see a spectacular light show.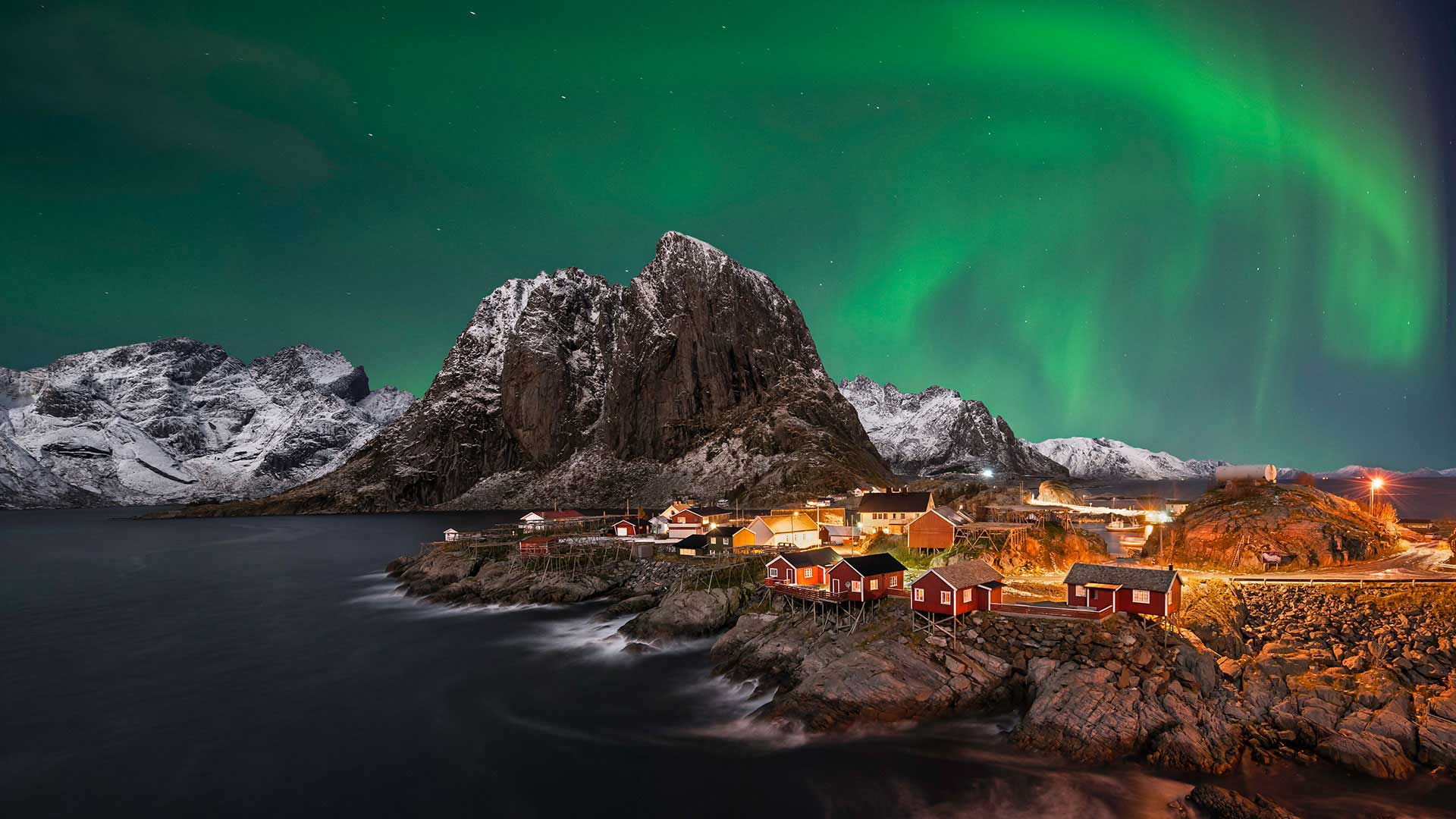 To arrange a trip that shows you everything you want to see, talk to our local travel consultants.