Think of Scottish nature and an image of mountains, lochs (lakes) and forests might spring to mind. Or perhaps you imagine white beaches and windswept coastline. But another less common natural wonder you may not be aware of is the northern lights in Scotland.
Visit Scotland in winter or autumn and you might be lucky enough to catch sight of the flickering northern lights. It's not as easy to see them in Scotland as other websites claim, but it is still possible with a few insider tips and the right conditions.
Read on for everything you need to know about where and when to see the northern lights in Scotland.
---
---
What are the northern lights?
The northern lights are a natural phenomenon caused when solar winds send charged particles into the Earth's atmosphere and magnetic field. They collide with atoms in the North Pole, resulting in a dazzling display of emissions that light up the night sky in a rainbow of colours.
You might see the northern lights – or aurora borealis – as green, purple, pink or red hues dancing above you. Their enchantment has been the source of many myths and legends across different civilisations.
For example, in Scottish Gaelic folklore, the northern lights are called Na Fir Chlis – "the Nimble Men". Or in the Shetland and Orkney Islands, you might hear them being endearingly referred to as the "Mirrie Dancers". These magical dancers never fail to delight anyone who lays eyes on them!
---
---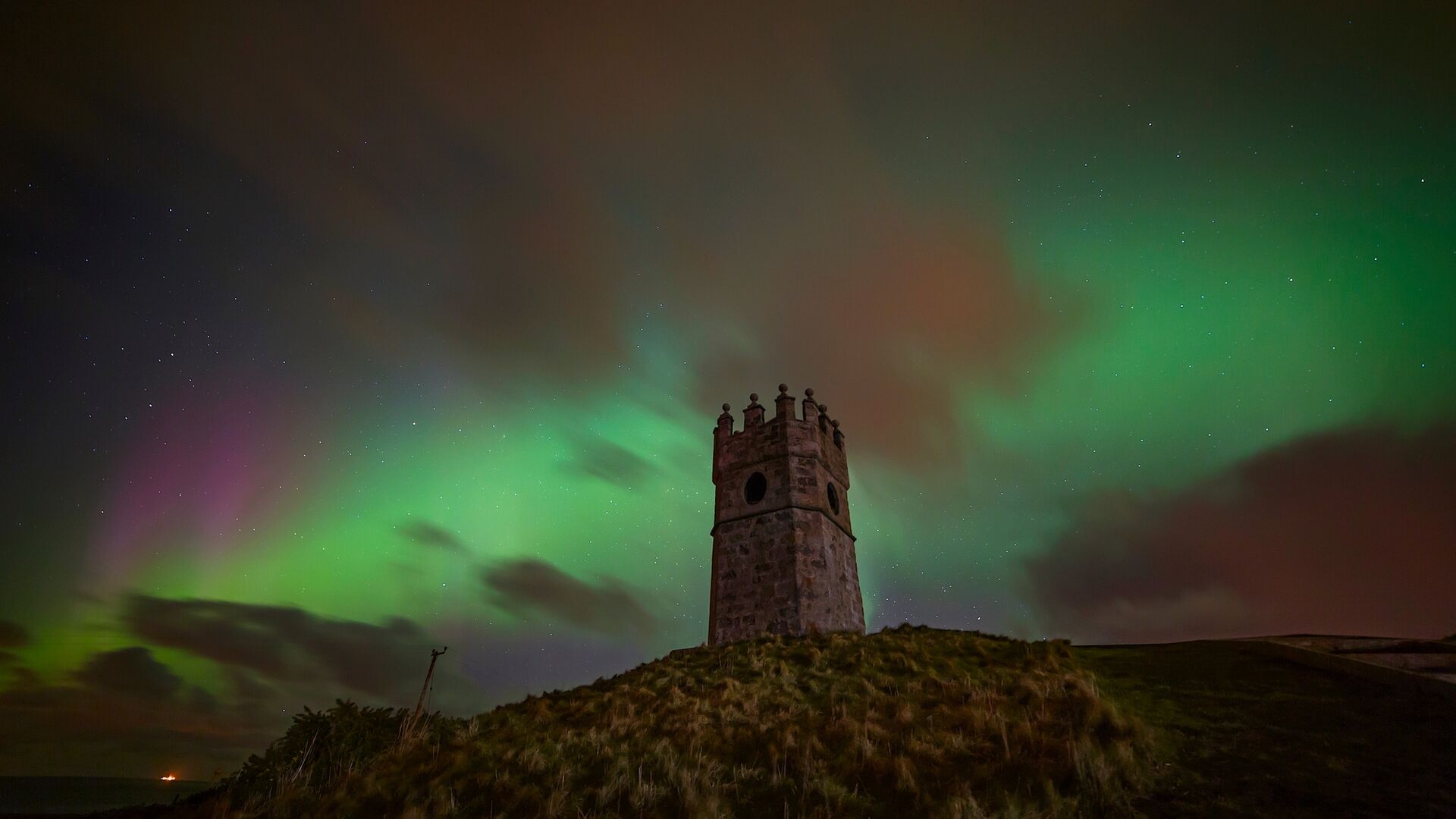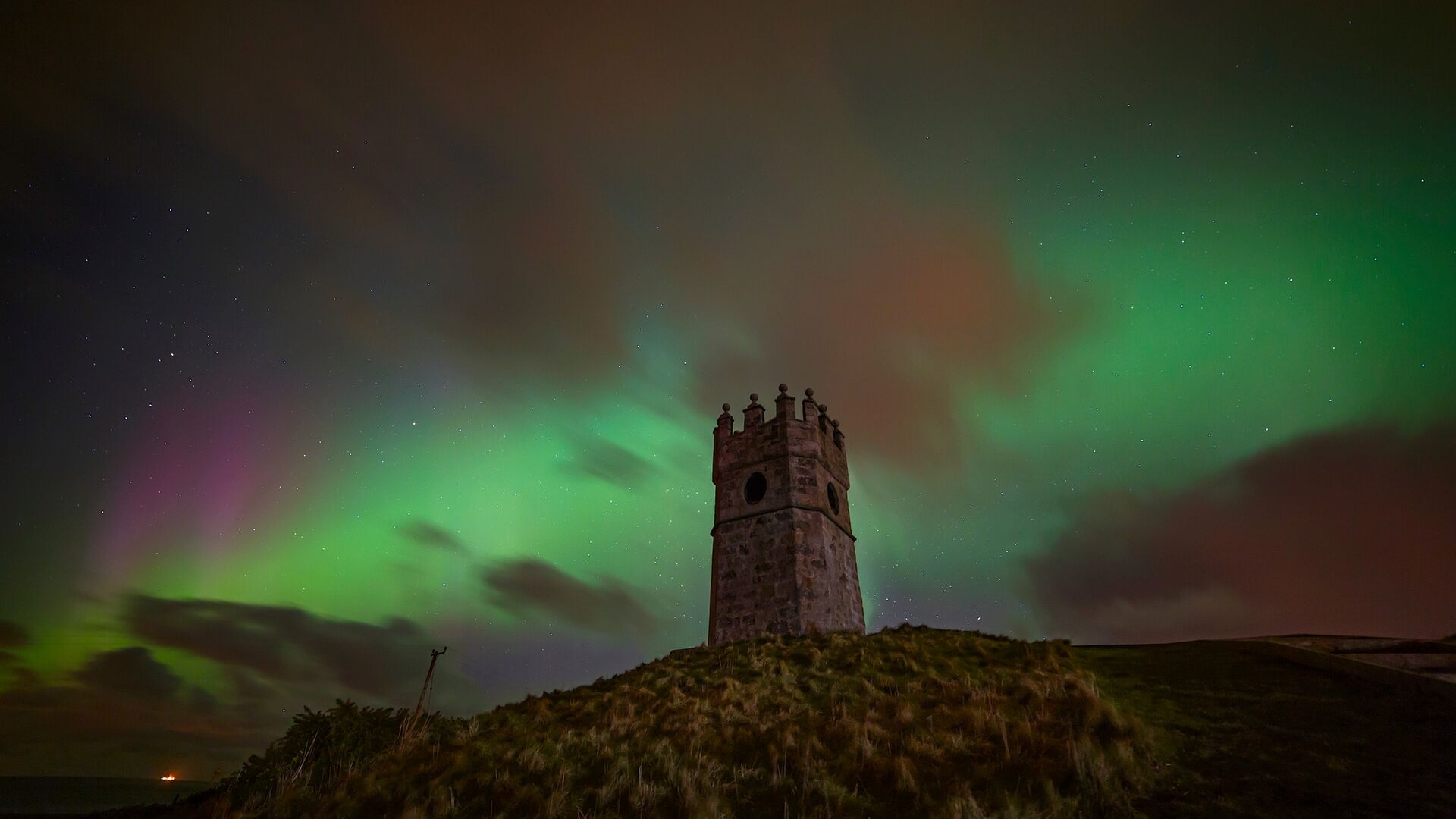 When to see the aurora borealis in Scotland
The northern lights don't show up regularly in Scotland, however much we wish they did. Timing is everything, although nothing is guaranteed when it comes to natural phenomena like this.
You are more likely to see the northern lights in Scotland between September and March. The reason is that you can better distinguish the colours of the aurora when the night sky is dark. That's why you should look out for them in autumn and winter, as the nights are longer and darker compared to the summer.
It's not just a dark night you need though. You'll only be able to see the northern lights if there is strong solar activity. It also must be a clear night, as any cloud cover will block them from sight. Don't forget that, to ensure optimum darkness, you should be in an area away from light pollution.
---
---
Best places to see the northern lights in Scotland
Wondering where to see the northern lights? Well, there is a science to this. Solar activity is strongest at the North Pole, so the further north you are, the more chances you have of catching sight of the aurora.
That's why the best places to see the northern lights in Europe are located in or near the Arctic Circle. That's Svalbard, Northern Norway, Lapland and Iceland.
Situated at the same latitude as Stavanger in Norway and Nunivak Island in Alaska, Scotland is pretty far north, although it doesn't lie within the Arctic Circle. However, if you're visiting Scotland in autumn and winter, you could definitely keep an eye out for the stunning northern lights.
Here are the best places to see the aurora borealis in Scotland.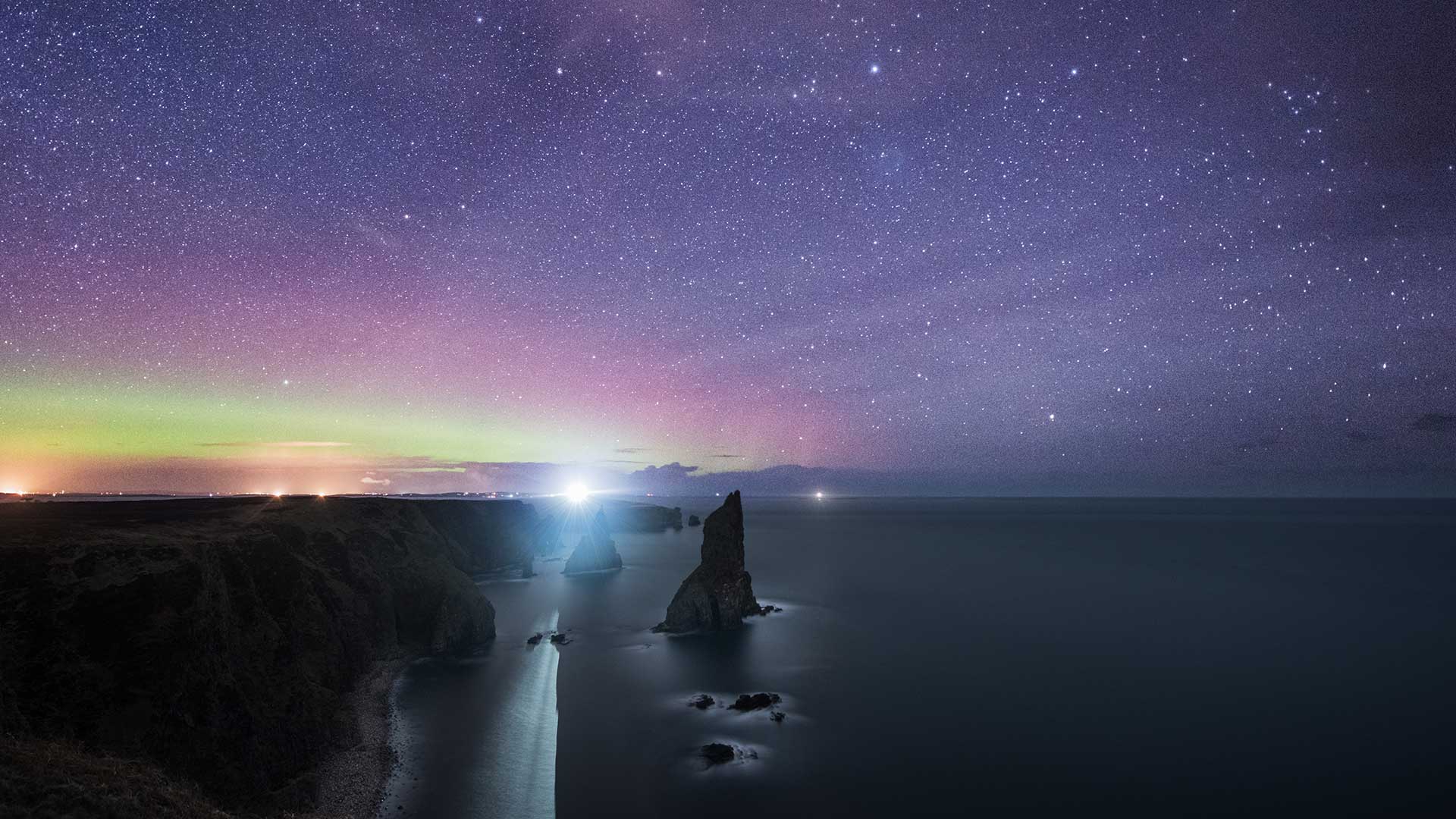 Shetland Islands
It makes sense to travel as far north in Scotland as possible to be closer to the aurora borealis. Therefore you could venture to the northernmost region in Scotland, the Shetland Islands, flung over 100 miles (160 kilometres) from the mainland.
Visit these remote isles and you'll actually be closer to the Arctic Circle than to London by about 200 miles (320 kilometres)!
Not only would you have the chance to see the northern lights in the Shetland Islands. You'd also get to admire coastal scenery, spot wildlife and soak up Viking history. In January, experience the Up Helly Aa fire festival in honour of Viking traditions that celebrated the rebirth of the sun each winter.
Or visit Shetland in early autumn, September and October, to enjoy longer daylight hours and milder weather. You'd have better conditions to explore the wild scenery and sandy beaches by day, then keep an eye out for the "Mirrie Dancers" at night.
You could combine your tour of the Shetland Islands with a visit to the Orkney Isles, which are also located north of the Scottish mainland.
---
---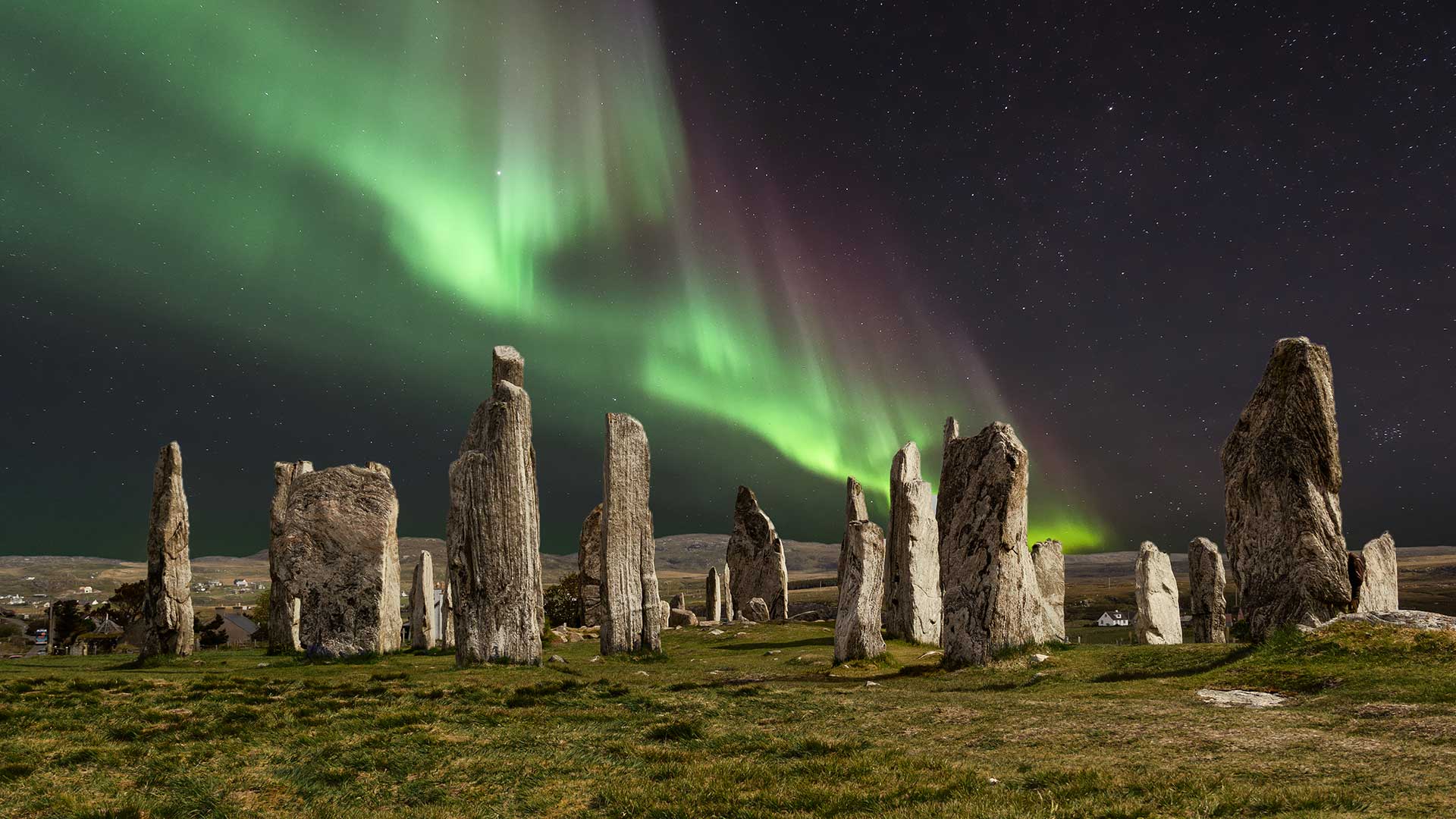 Outer Hebrides
Another cluster of islands you should consider for northern lights viewing in Scotland is the Outer Hebrides. This northwestern archipelago is scattered in the Atlantic Ocean and flaunts breathtaking, secluded islands set away from light pollution.
If you're heading to the Outer Hebrides, don't miss a visit to the Isle of Lewis and Harris. Spend your days exploring gorgeous white sand beaches, characterful towns like Stornoway, and Neolithic monuments such as the Calanais Standing Stones.
The untouched landscapes provide a wonderful backdrop to the northern lights, should they appear. If you don't get lucky spotting the aurora borealis, these islands will captivate you nonetheless.
---
---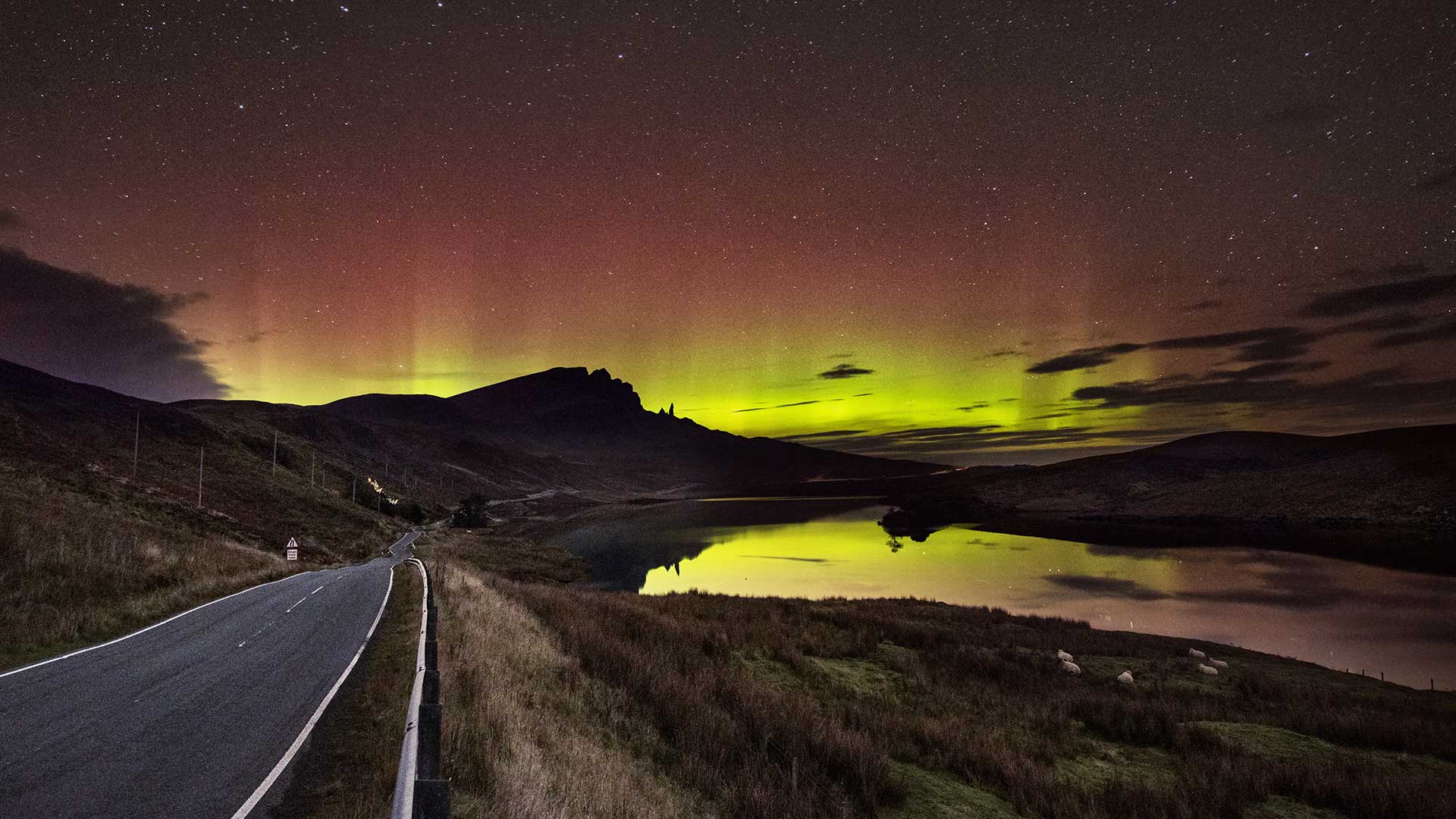 Isle of Skye
If you haven't already, add the Isle of Skye to your travel wish list. This is one of the most iconic destinations in Scotland – and for good reason.
You'll be awestruck by the contrasting scenery here: from sweeping green glens (valleys) to jagged rock formations, glassy lochs to imposing mountains. When the aurora occasionally flickers in the sky, it makes for a magical experience.
The great thing about touring Skye in the autumn or winter is that there are fewer visitors compared to the popular summer months. There's a certain romance in the air at this time too, so you may want to consider visiting on a honeymoon or couple's break.
Whether or not the northern lights appear for you, Skye's magic will cast a spell on you.
---
---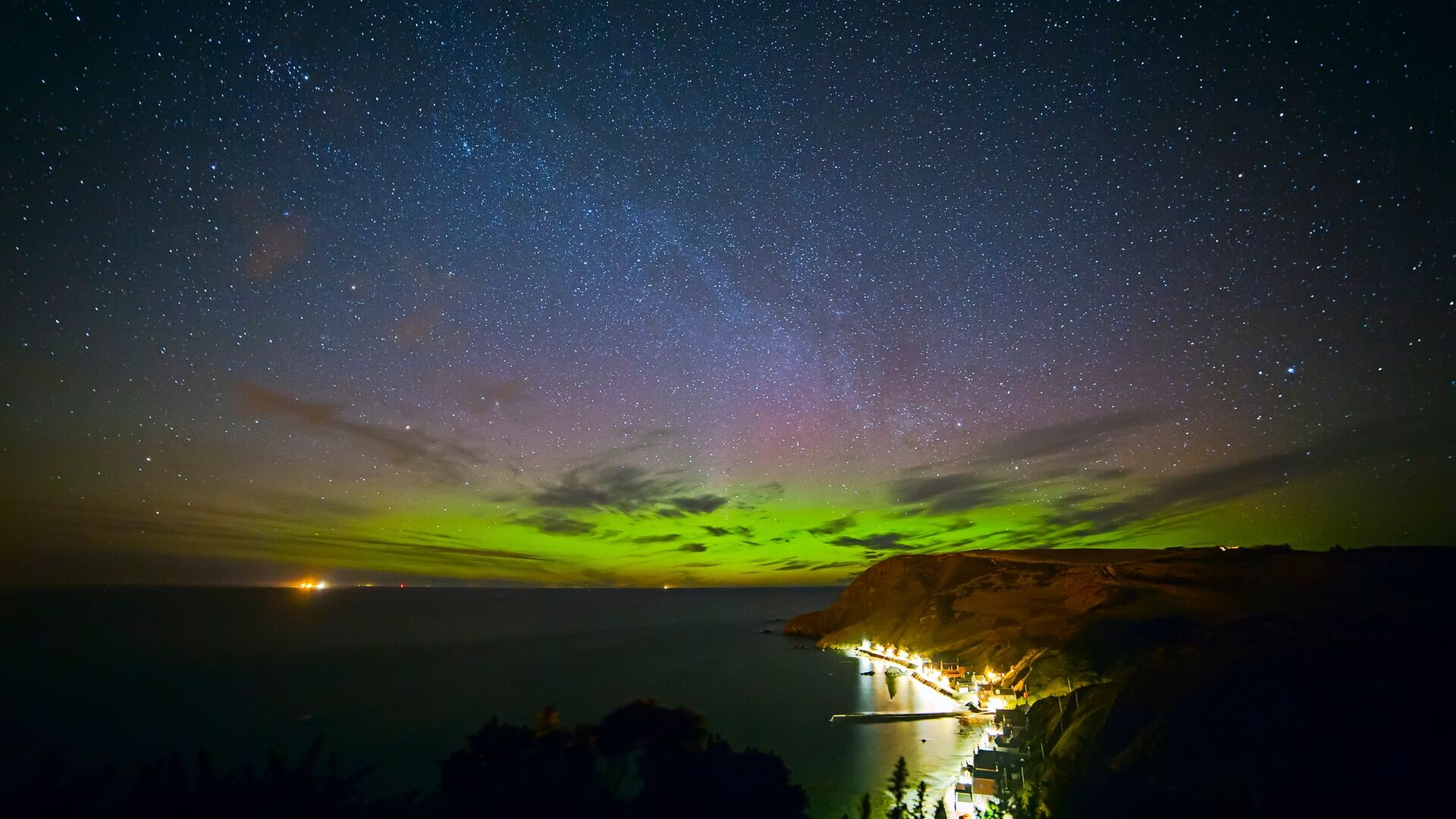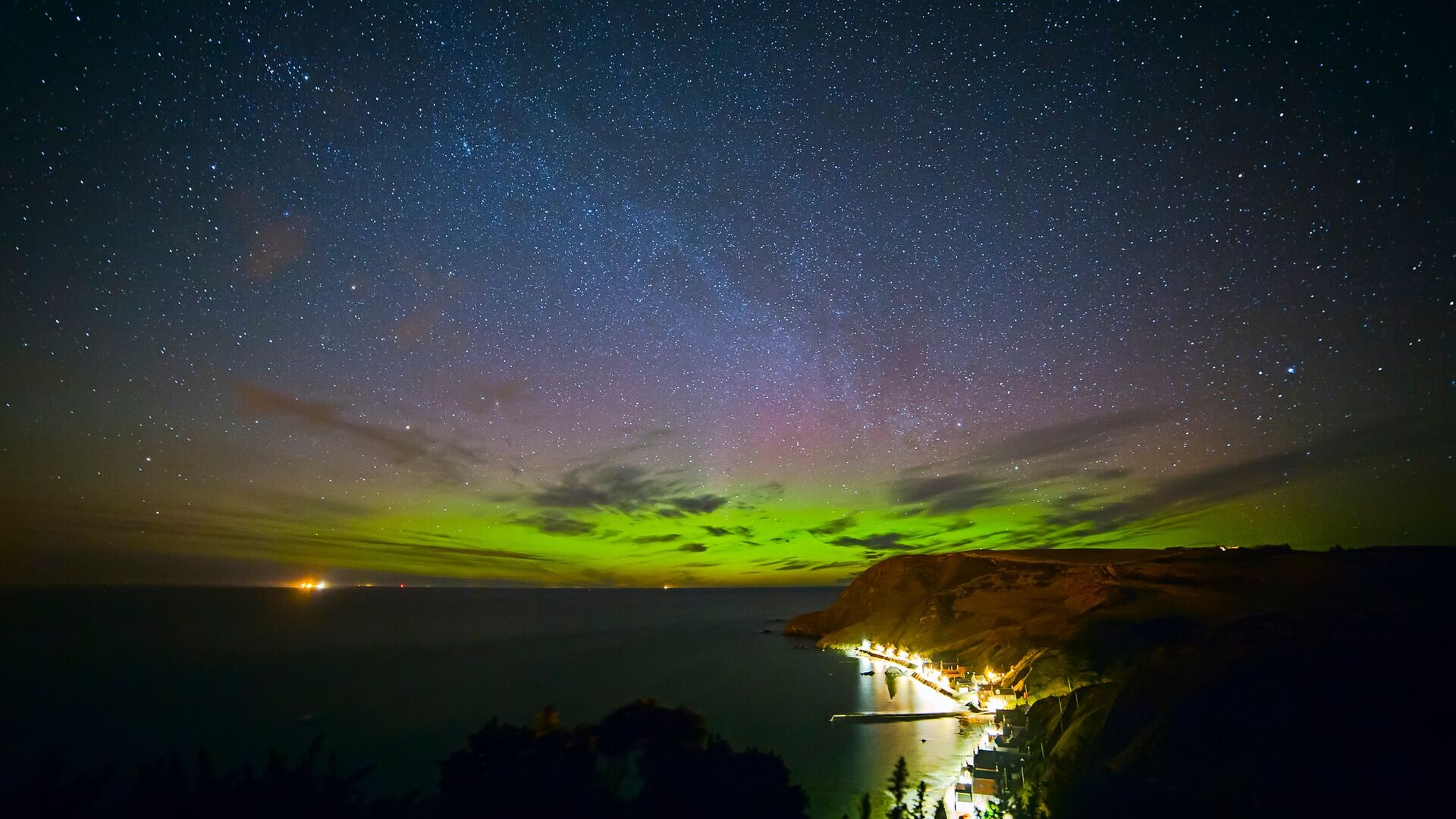 Aberdeenshire and Moray Speyside
On a trip to northeast Scotland, you could try your luck searching for the northern lights and enjoy some quintessential Scottish experiences too.
This part of Scotland tends to have less rain compared to the west, so that means you might get clear night skies to see the northern lights. You'd also have a good chance of getting sunshine on the Moray Firth, which many say has the most sunny days in Scotland.
Of course, nothing is guaranteed when it comes to weather and northern lights. If you don't get to view the aurora borealis, there are plenty of other things to see and do in Aberdeenshire and Moray Speyside.
Go whisky tasting in the acclaimed Speyside region, home to more than 50 whisky distilleries. Look for dolphins, seals and otters on the Moray Coast and wander along rolling sand dunes. Or find out why Aberdeenshire is called "Scotland's Castle Country" – among them, the dramatically placed Dunnottar Castle.
What's more, if you love the great outdoors, be sure to visit the stunning Cairngorms National Park in northeast Scotland.
---
---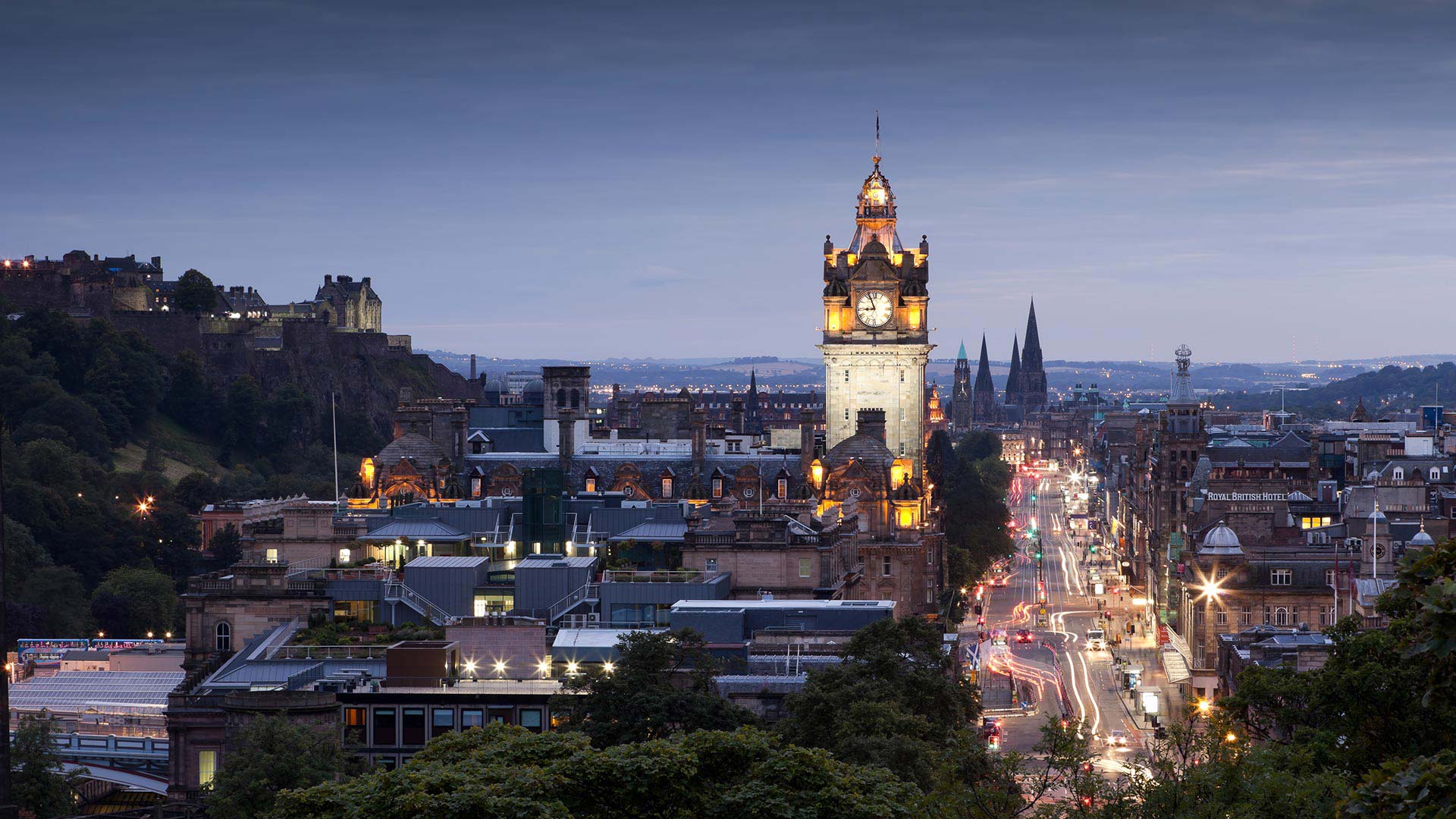 Edinburgh
Very occasionally, you might see the northern lights from the Scottish capital, Edinburgh. This is a rare scenario but when it happens, it is pretty special!
If you are visiting Edinburgh as part of a winter tour of Scotland, you could always have a look for the northern lights. Check AuroraWatch UK on Twitter to see if there will be any solar activity while you're in the capital.
You'll need to get a good viewpoint in order to watch the northern lights in Edinburgh. Walk up to higher ground in places like Calton Hill, which affords a stunning vista of the city skyline.
There's so much more to love about Edinburgh in winter. For example, in November and December you could go shopping at the famous Christmas market. Or spend Hogmanay in Scotland and join the local New Year's Eve festivities on 31 December.
On the other hand, visit later in January to celebrate the life of the great Scottish poet Robert "Rabbie" Burns. Taking place on 25 January, you could spend Burns Night experiencing traditional ceilidh dancing, haggis, whisky and poetry readings.
---
---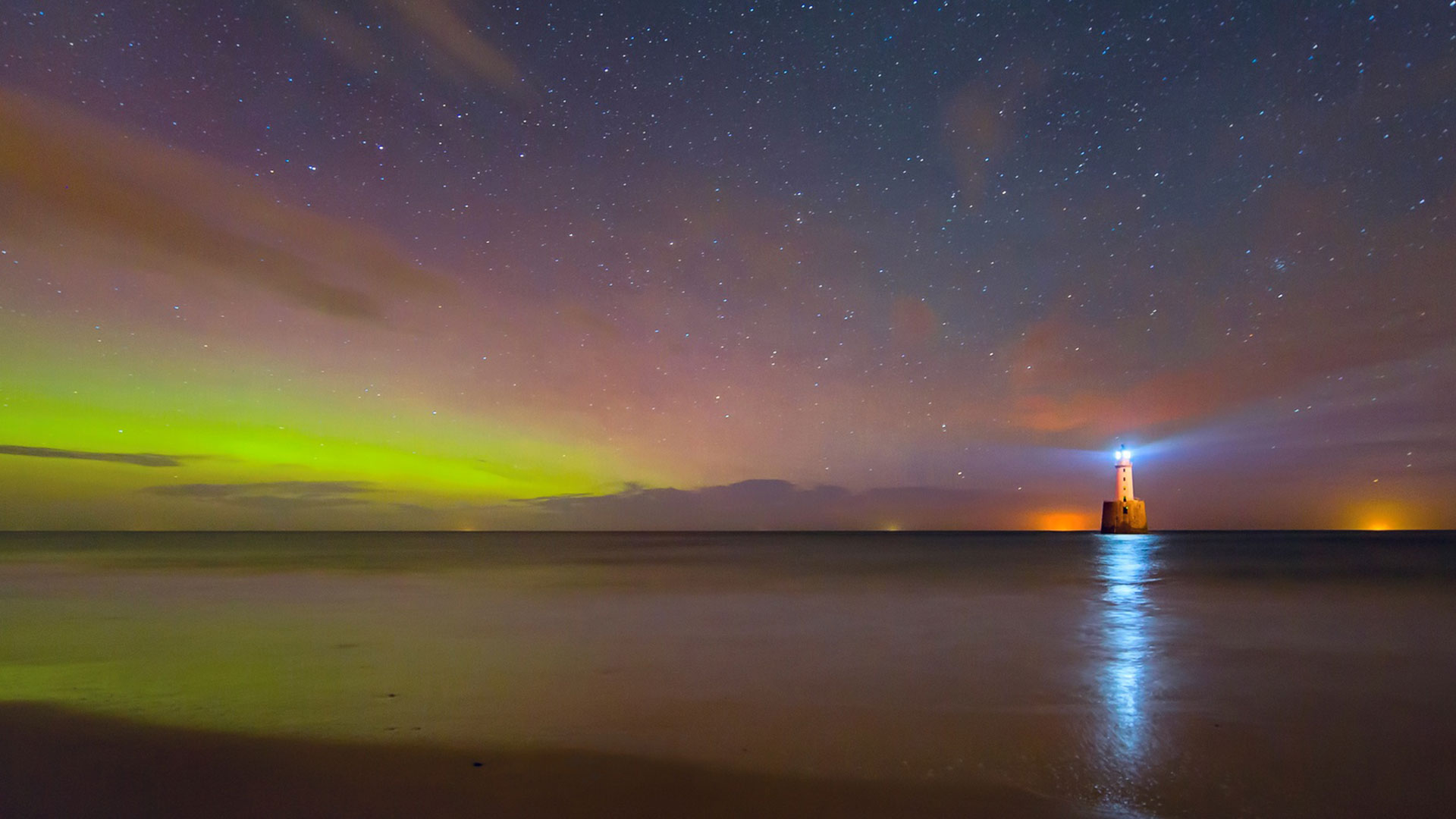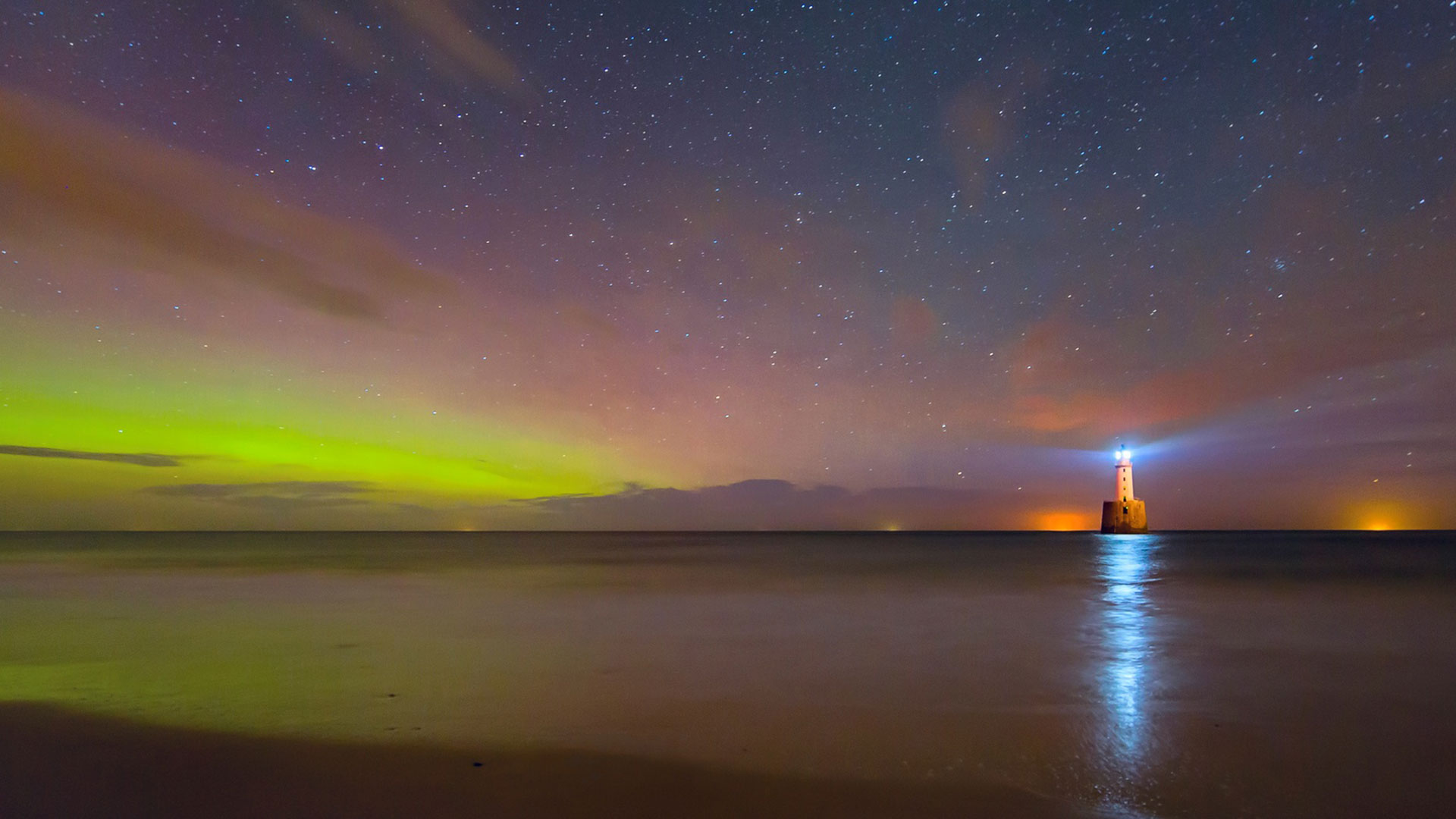 Where in Europe to see the aurora borealis
While it is possible to witness the aurora borealis in Scotland, it is not a regular occurrence.
If seeing the northern lights is high on your wish list, consider travelling to the regions in and around the Arctic Circle instead. This is where the aurora activity is stronger so you will increase your chances of spotting them.
The top recommended places to see the northern lights in Europe are Iceland, Northern Norway, Svalbard, and Finnish and Swedish Lapland. These also happen to be great winter travel destinations in their own right.
As well as chasing the aurora, you could admire frozen waterfalls, glassy fjords, or snowy wildernesses in these Nordic regions. Plus, you'd get the chance to go dog sledding, try snowmobiling, or even sleep in an ice hotel!
---
---
When you're ready to start planning your Northern Europe tour, speak to the Nordic Visitor travel experts and they will craft a bespoke itinerary for you.
You could visit Scotland in winter to experience the country's many charms and peaceful atmosphere, with a small chance of seeing the aurora. Or venture elsewhere in Northern Europe in winter to enjoy a dedicated northern lights tour.
Get in touch with our travel team to explore your options.