Discover one of Europe's best-preserved medieval centres, enormous palaces, and an array of stunning museums – all spread out over 14 gorgeous islands. Welcome to Stockholm, Sweden's enthralling, elegant capital.
Whether you're here for a Swedish honeymoon, city break, or Scandinavian road trip, you'll find plenty of things to do in Stockholm. It's a calm and charming capital city that boasts a surprising mix of cultural sights, outdoor fun, and fabulous cuisine.
To get inspired, read on to explore 15 of the best things to see and do in Stockholm.
1. Marvel at the beautiful Gamla Stan
On a visit to Stockholm, you'll likely head to the city centre first. That's Gamla Stan, the enchanting Old Town. With its pristine cobbled streets and colourful buildings, you're sure to fall completely in love.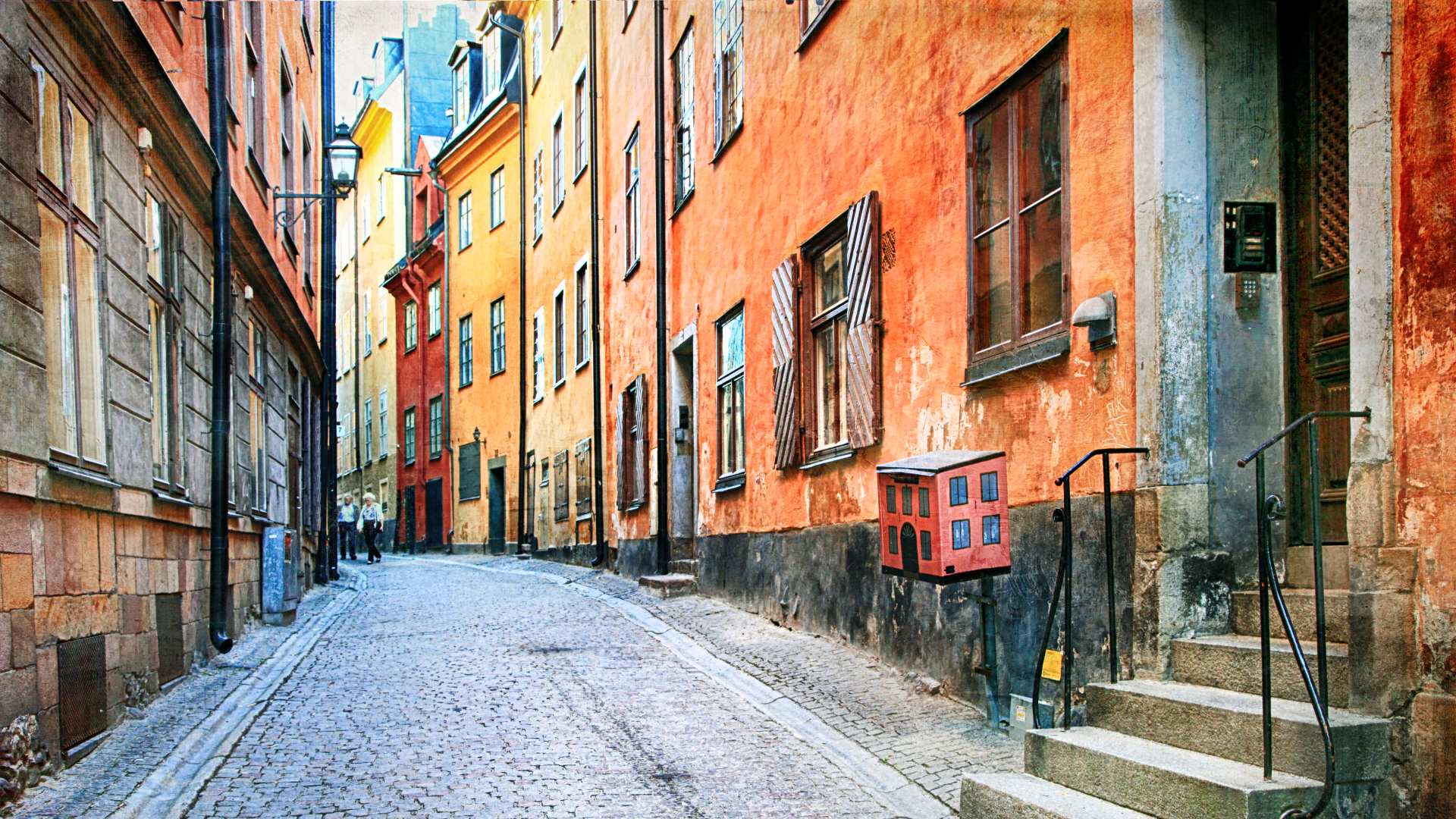 The bustling Stortorget square is one highlight of this fairy-tale district, perfectly placed to stop for a drink or just to watch people pass. Explore the attractive pedestrianised roads beyond the main square and you'll find a rich array of delightful bars, cafés, and shops – plus so much more too.
Of course, Gamla Stan hosts many of Stockholm's top tourist attractions as well, including the Royal Palace and the Stockholm Cathedral.
---
---
2. Discover world-class museums at Djurgården
Of Stockholm's islands, one of the most popular to visit is Djurgården. It makes up a large part of the Royal National City Park, where local Stockholmers go to relax among the abundant forests and meadows.
For visitors to the city, the biggest draw to Djurgården is the island's incredible array of museums. There's really something for everyone.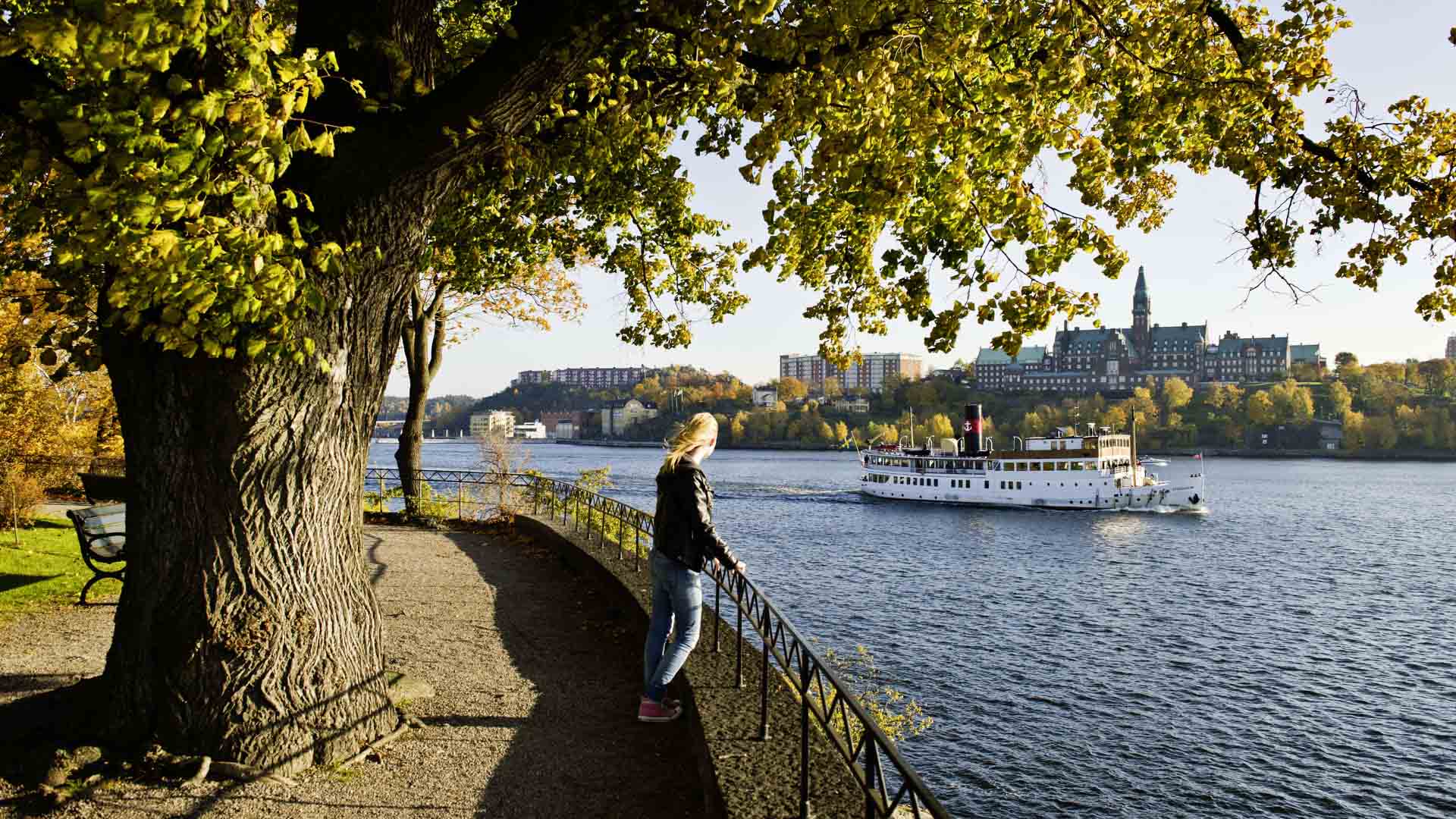 ABBA the Museum, for example, tells the story of the career of Sweden's greatest musical export. Here, you'll get the chance to dress like ABBA, sing along, and write music yourself.
Alternatively, the Nordic Museum takes you further back in time, to the very origins of Swedish history. Or there's Skansen, an open-air museum that shares exhibits on Sweden's traditional people and ways of life.
Don't miss the Vasa Museum, one of the most visited museums in all of Scandinavia (Denmark, Norway, and Sweden). It's home to the world's only preserved 17th-century boat, that sank in Stockholm harbour on its maiden voyage back in 1628. It's an impressive, tangible part of history.
---
---
3. Explore Stockholm's waterways
You may have heard people refer to the Swedish capital as the "Venice of the North", thanks to its many waterways and splendid early modern architecture. Yet the similarities end there, and the city's nickname doesn't really do justice to Stockholm's relationship with the water that surrounds it.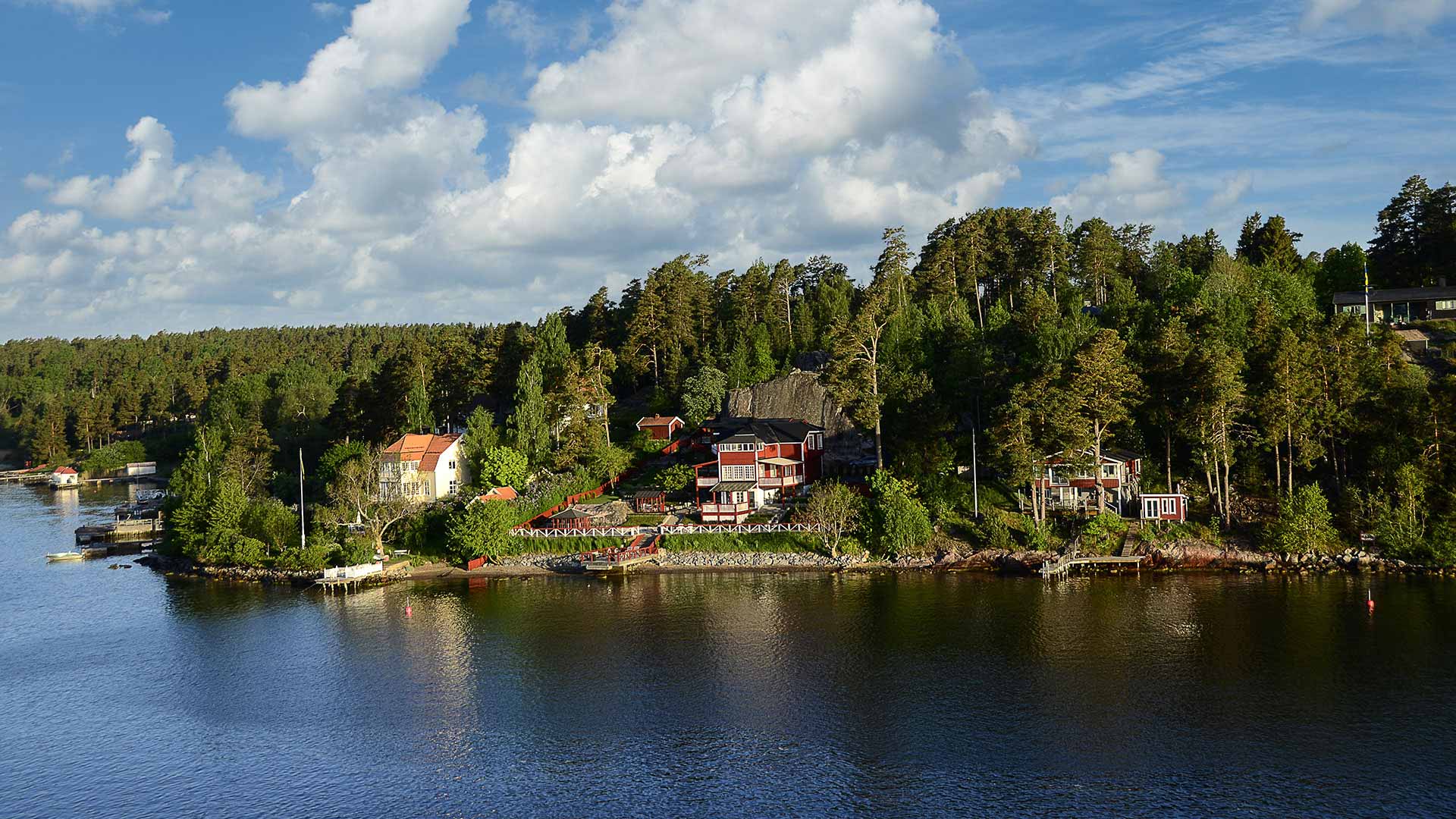 The whole Stockholm archipelago spreads across 80 kilometres (50 miles) and over 30,000 islands, divided by channels you can explore by boat. These range from the tiniest uninhabited islets to well-developed and bustling holiday resorts.
No visit to the city would be complete without taking to the water. In fact, it could be one of the most romantic things to do in Stockholm.
4. Take a dip in Lake Mälaren
Continuing your journey on Stockholm's waters, why not visit Lake Mälaren, Sweden's third-largest freshwater lake? Its easternmost bays are on the outskirts of the city and easily accessed from the centre.
If the city's waters tempt you to a swim, Lake Mälaren is the best place to do it. In the summer, you'll be in plenty of company. In fact, Stockholmers have been swimming here for centuries and the city's warm summers make a dip a very attractive idea.
If not, Lake Mälaren also offers the opportunity for wildlife walks and scenic views. It's definitely worth the trip out of town.
---
---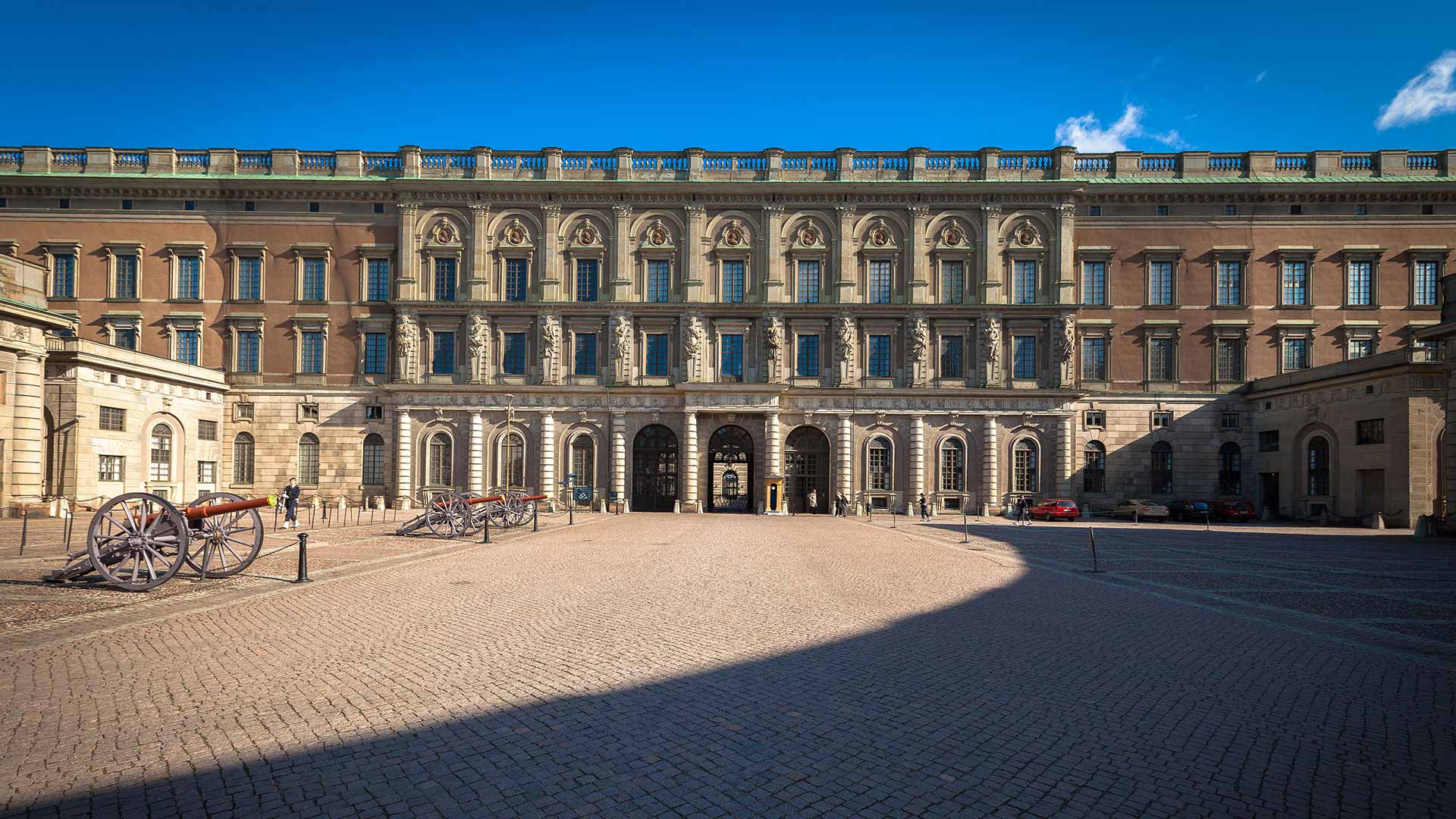 5. Get lost in the vast Royal Palace
Back on dry land, one of the most fascinating ways to spend a day in Stockholm is in Gamla Stan's Royal Palace. While still the official residence of the Swedish royal family, this 18th-century building is one of Stockholm's most visited sights.
The Royal Palace is also among Europe's largest palaces, boasting over 600 rooms. But the King of Sweden still works here today, so you won't be able to visit them all yourself.
Nonetheless, the Palace offers an amazing amount to see and do. The Royal Apartments, for example, give you a glimpse into the real life of Scandinavian royalty. And the Museum of Antiquities is renowned for its collection of 17th-century Italian sculpture.
---
---
6. Join the fun at Gröna Lund amusement park
We said that the island of Djurgården has something for everyone. For families on holiday in Sweden, and the young at heart, the island's famed amusement park – Gröna Lund – is a fun way to spend an afternoon.
Thanks to its city-centre location, Gröna Lund is smaller than the amusement parks you might be familiar with. Yet its miniature size doesn't limit its offering, with rides that range from the thrilling to the family friendly.
In the evening, you could attend concerts by international musical artists. Seeing a gig beneath Stockholm's long sunsets could be one of the best things to do in Stockholm at night!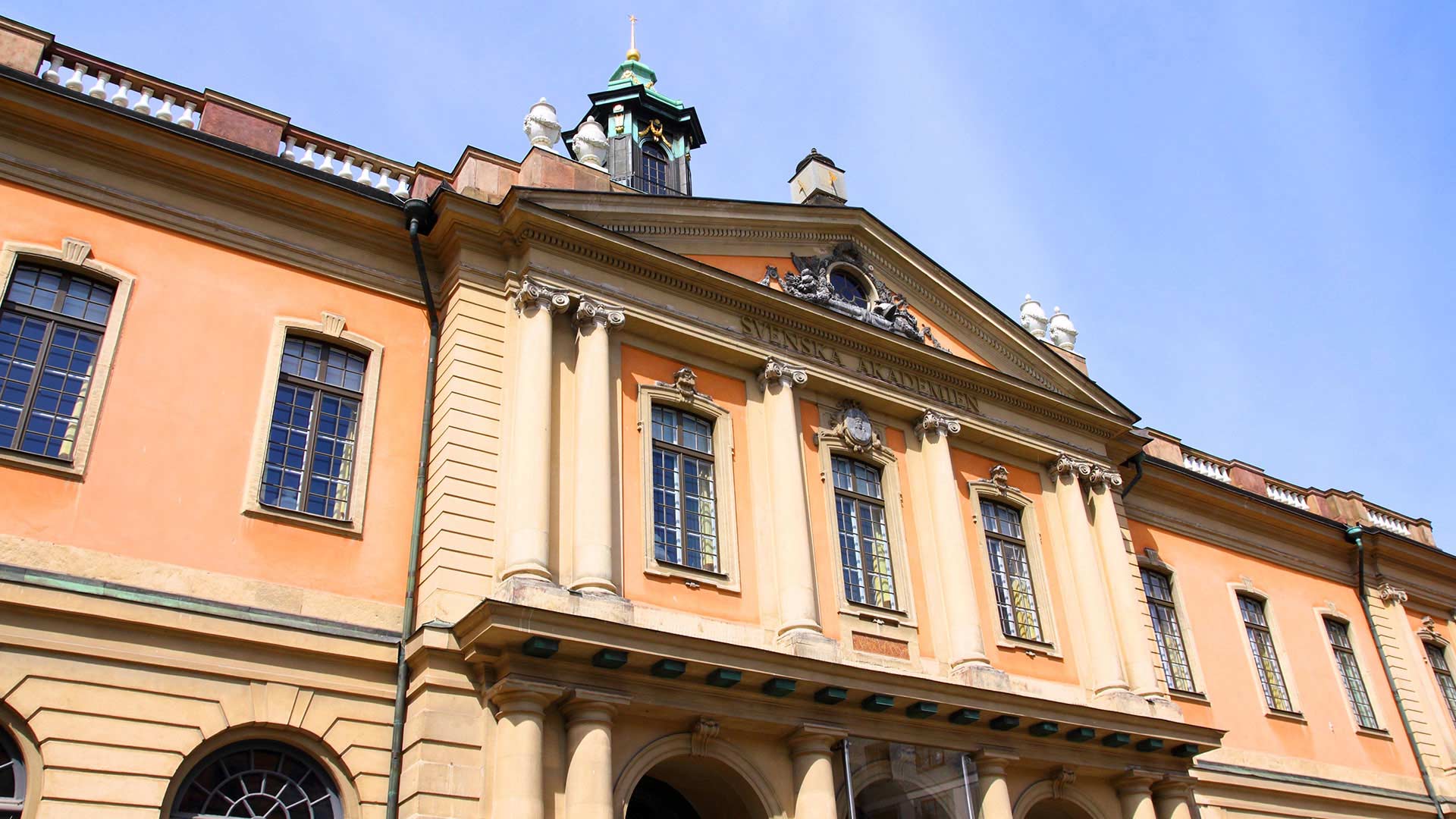 7. Witness the history of geniuses at the Nobel Prize Museum
Sweden is the home of the Nobel Prize, the annual awards recognising some of the greatest minds in literature, science, and more. If you're interested in the history and winners of the prize – and even if you didn't think you were interested – there's plenty of awesome things to see.
Of course, the Nobel Prize Museum is one of the best places for you to start. Its permanent exhibitions share an important story about the history of creativity. And you can enjoy guided tours, DJ sets, and events from Nobel laureates too.
8. Unwind in one of Stockholm's spas
One of the best things to do in Stockholm as a couple is to visit a spa. With fantastic options across the city, you'll be truly spoiled for choice.
Centralbadet, in the heart of Gamla Stan, is an ideal option for visitors. In a building dating back to 1904, you'll find a typical Nordic sauna, an incredible swimming pool, and everything you'll need to while away the afternoon.
Alternatively, to the southwest of the city, discover the Hellasgården park and lake. Stockholmers come here to dip in the ice pool before heading to the nearby sauna.
---
---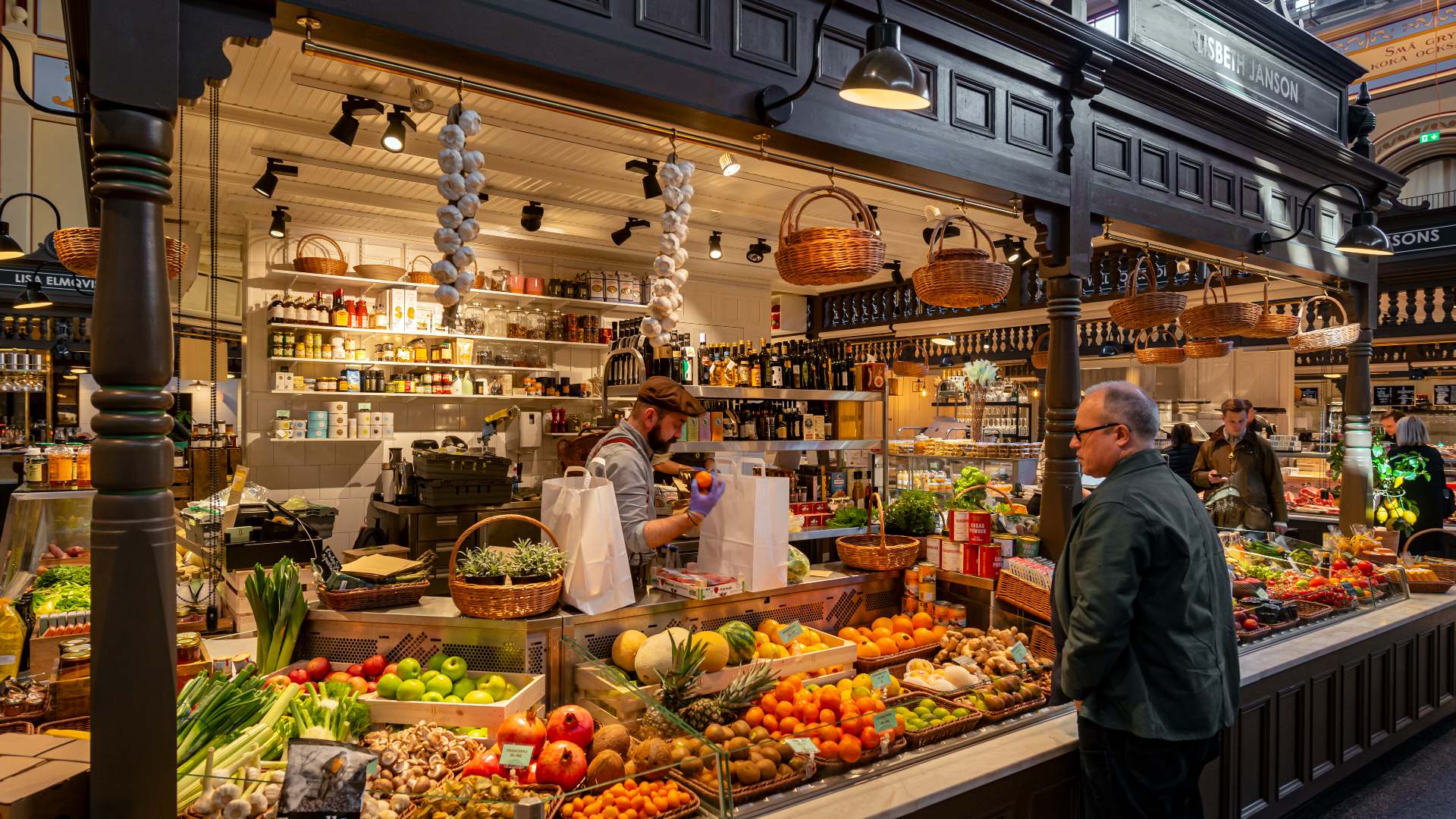 9. Try authentic Swedish food
Scandinavian cuisine is an increasingly popular option in hip eateries around the world. Yet one of the best places to try it in all its glory is Stockholm.
Check out the city's food courts to sample the pastries, sweets, meats, or beers on offer. The Östermalm Market Hall, for example, is a Stockholm institution to the north of Gamla Stan. Alternatively, in the summer at Hornstulls Marknad, you'll find contemporary street food stalls lining the waterway.
Of course, while you're in town, try traditional Swedish delicacies such as Swedish meatballs (köttbullar), fried or cured fish, and reindeer. They're easy to sample in many of Gamla Stan's historic restaurants.
---
---
10. Stroll around Södermalm
If you want seriously cool things to do in Stockholm, you'll need to head to Södermalm – or just Söder, as the locals call it. It's a district known for its hip and relaxed atmosphere, as well as its creative and trendy residents.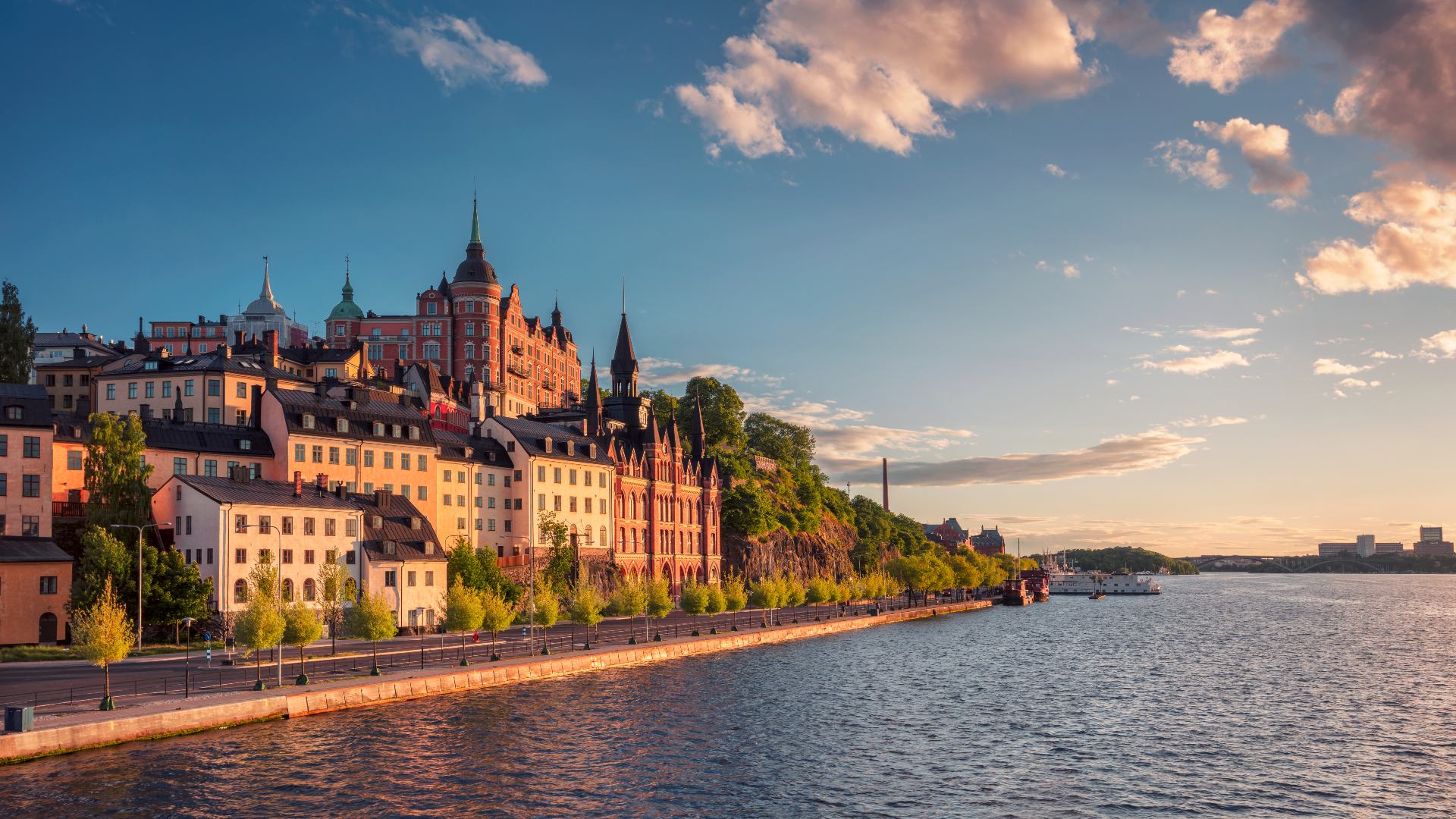 Explore vintage stores and boutiques, coffee shops and galleries, and bars open long into the night. For an afternoon stroll, there's really nowhere better.
Södermalm is also where you can enjoy some of the best views over the city. The Skinnarviksberget, for example, is the highest point in Stockholm.
11. Visit the photography museum at Fotografiska
One truly unmissable destination in Södermalm is Fotografiska, Stockholm's renowned photography museum. But like everything in this surprising district, Fotografiska is far from your normal gallery space.
That means you won't find museum staples like permanent exhibitions or works for sale. Rather, Fotografiska's work aims to inspire a better world through the medium of photography. As a result, it's all about the experience – including political exhibitions, events, fine dining, and more.
Unsurprisingly, Fotografiska also has one of the coolest bars in this part of town.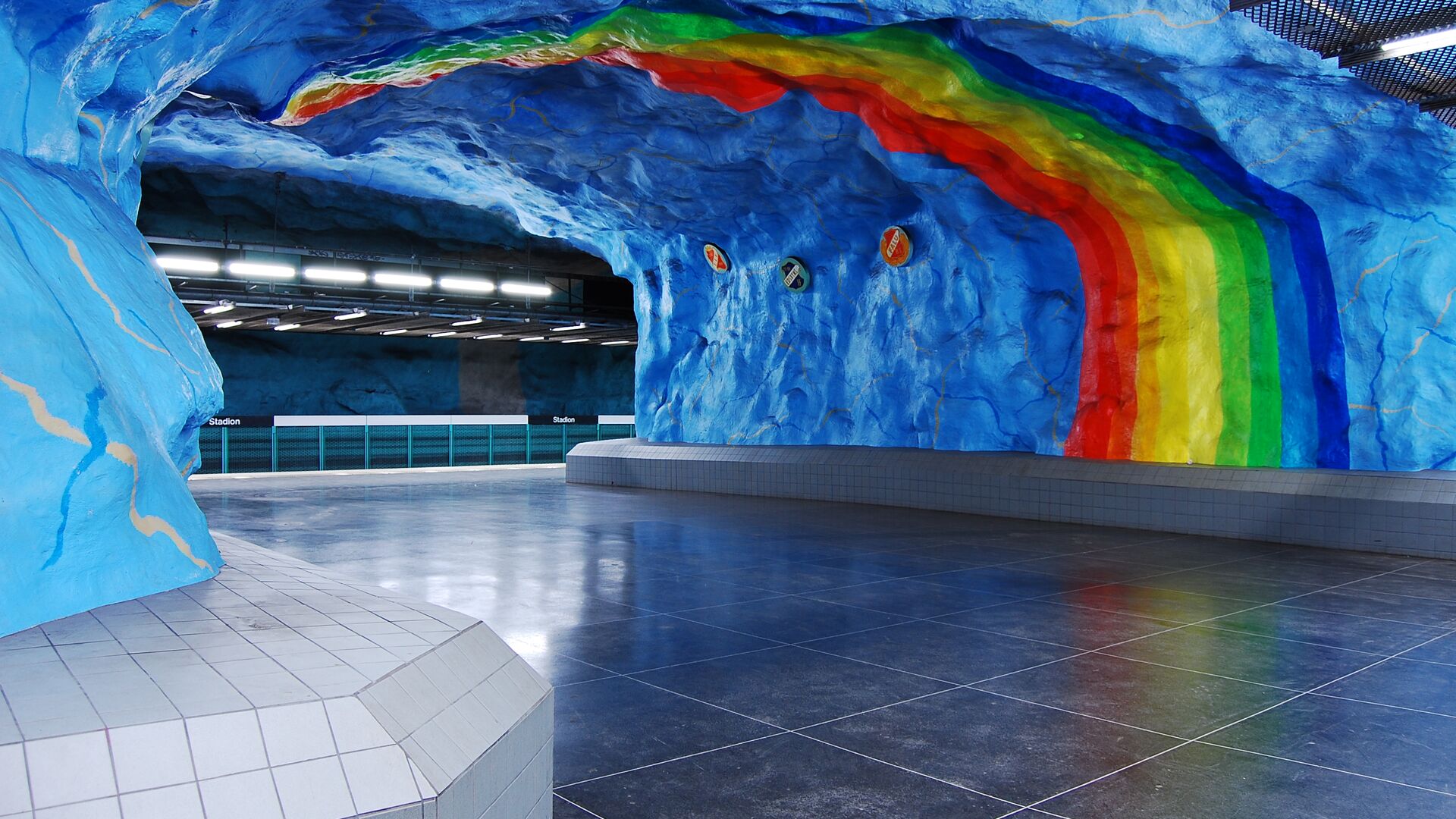 12. Take the metro
Now, you might not think it sounds much like a destination. But Stockholm's extensive metro is more than just a transit system. It's a unique art gallery that's worth a visit on its own.
Journey along Stockholm's metro and you'll see its diverse surprises yourself. Each station is eccentrically decorated in artworks, sculpture, rock formations, and mosaics, created by over 150 different local artists.
It's an important part of Stockholm's culture and a testament to its residents' creativity. Try the blue line, which has some of the most exciting displays.
---
---
13. Go to a show at the Royal Swedish Opera
If you're looking for glamorous things to do in Stockholm at night, a trip to the Royal Swedish Opera might be the answer. Set in the 18th-century opera house across the water from the Royal Palace, this is the home of elegance, high culture, and serious talent.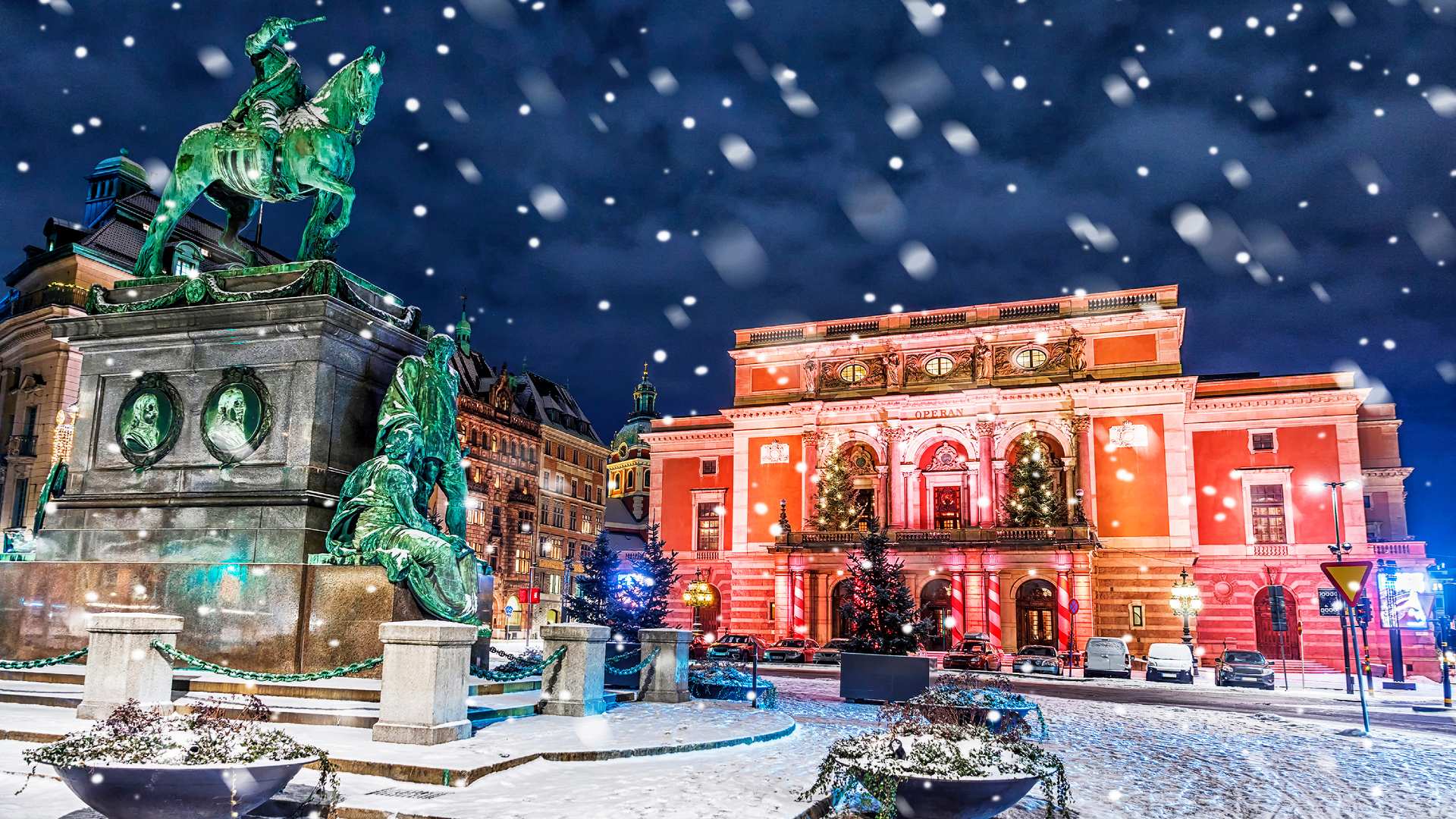 Whether you want ballet, opera, or just a powerful symphony, you'll find it on the programme here. Winter is a magical time to catch a performance. And during the summer you may have the opportunity to see the Royal Swedish Ballet perform in Vitabergsparken, a public park in Södermalm.
---
---
14. Climb the tower at Stockholm City Hall
With its solid red-brick façade and iconic tower, the Stockholm City Hall is one of the most recognisable features of the city's skyline. It's primarily an official building, hosting political and cultural events.
A look inside makes for a rewarding visit. For example, you can see the hall that hosts the Nobel banquet, where the world's greatest minds receive their awards.
The highlight of the City Hall is the tower itself. Climb to the top to reach the three crowns of Sweden's national coat of arms. It's a truly jaw-dropping view over the city.
15. Chill out with fika
Finally, a trip to Sweden wouldn't be complete without sampling one of Sweden's best-loved traditions: fika.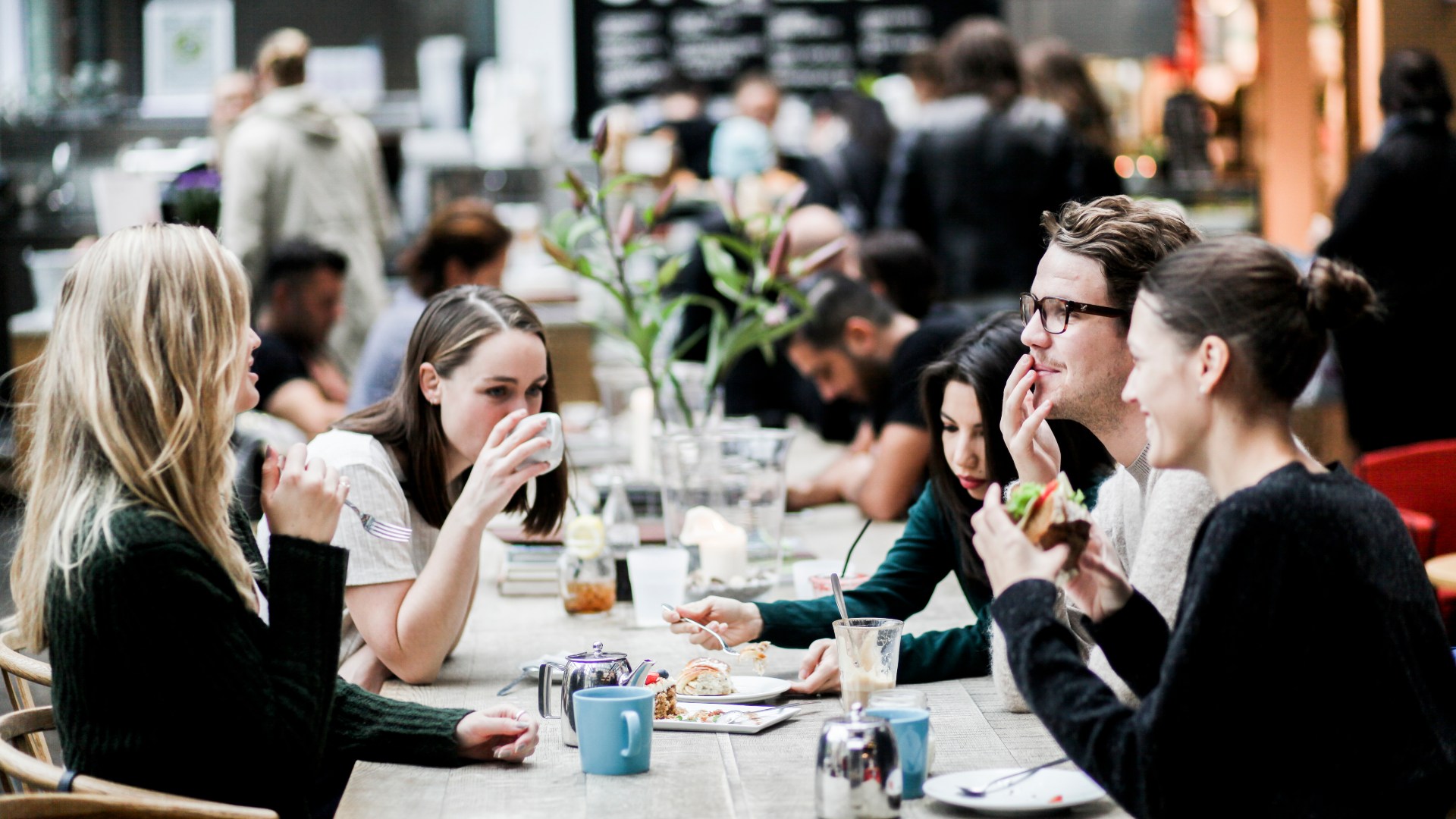 Fika is the simple act of taking time out to enjoy a cup of coffee (or kaffi, in Swedish) and a snack. Yet the Swedes have made this ritual into an art. Fika's not about just enjoying a pick-me-up. Rather, it's time to socialise, check in with each other, and unwind.
You can enjoy fika at any café in Stockholm, in Gamla Stan or Södermalm.
---
---
Explore the best of Stockholm's things to see with Nordic Visitor
Palaces and parks, saunas and spas, museums and markets – now you know what to do in Stockholm.
Book a trip with Nordic Visitor and we'll take all the hassle out of your visit. We'll organise your accommodation, activities, and regional transport in Sweden, plus any onward tours around Scandinavia.
What's more, we'll provide all the insights you need to experience Stockholm to the fullest. Our local travel experts are based in the Swedish capital and will share the best cultural highlights to suit you, as well as the top places to eat, drink, and relax too.
You could opt for an independent train trip or self-drive tour of Sweden to explore at your own pace. Or choose a small group tour of Scandinavia to discover Stockholm and other exciting places in the region, like Copenhagen and Oslo, with an expert guide.
Come and experience Stockholm for yourself. Get in touch to start your trip.