It's so easy to fall for Sweden. This Scandinavian country will amaze you with its lake-filled landscapes, its rich heritage encompassing Vikings and royals, and its tantalising food scene.
When it comes to deciding where to go on your Sweden vacation, there are so many places to choose from. You could revel in cultural cities, escape to the picturesque countryside, and discover a winter wonderland in the far north.
Our Scandinavia travel experts have picked out the best vacation spots in Sweden to help you figure out where you'd like to visit. Which of these Swedish places will you be adding to your travel wish list?
---
---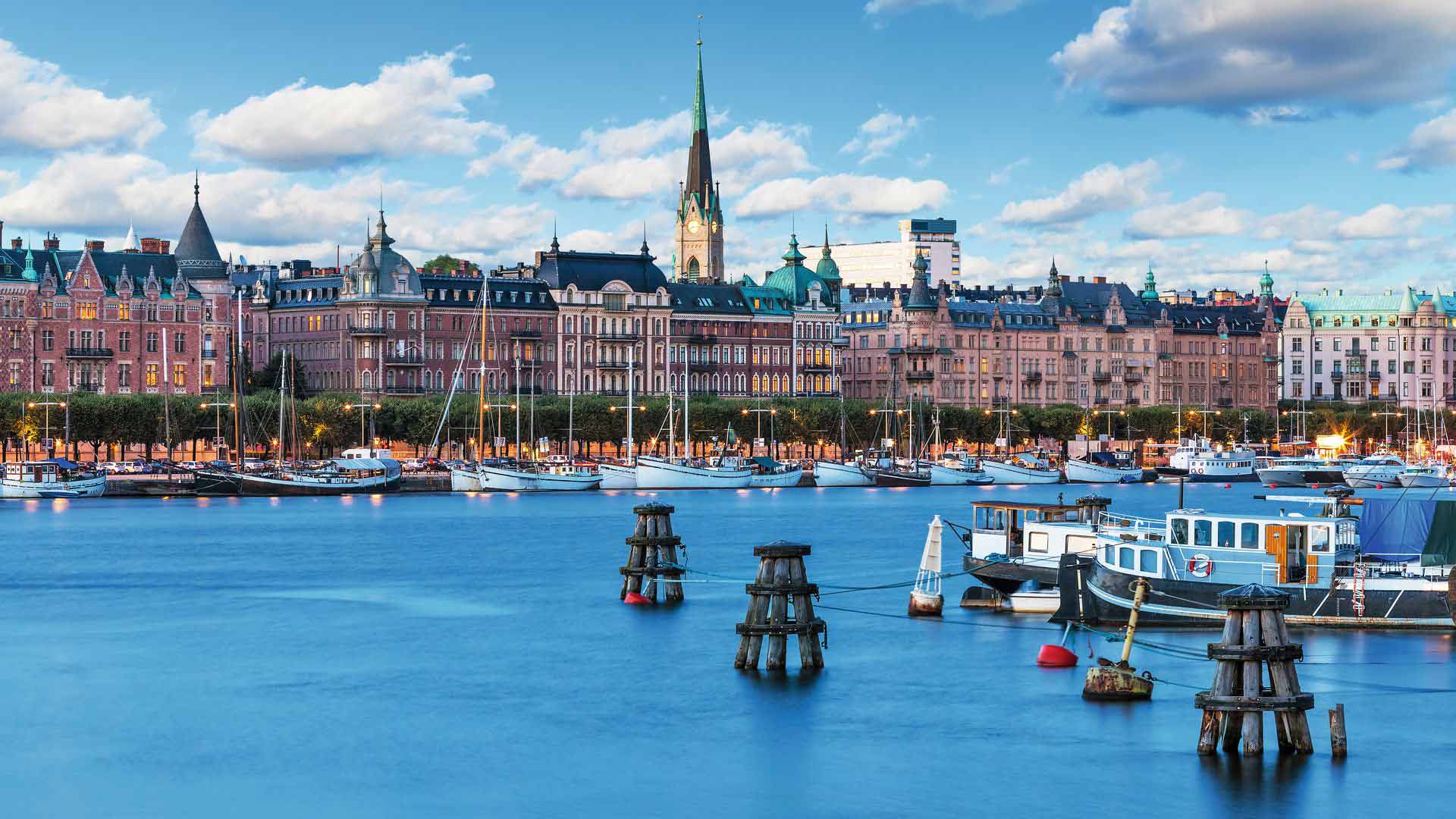 1. Stockholm
Sweden's capital city is without a doubt one of the top places you should visit on your trip to this Scandi nation.
Stockholm is an attractive waterfront city that sprawls over 14 islands, including Stadsholmen where you find the old town, Gamla Stan.
Stroll along the cobbled streets here to admire centuries-old, colourful buildings, and stop for a fika ("coffee break") at one of the many cafés. This beautiful area is actually one of Europe's best-preserved medieval city centres.
There's so much more to love about Stockholm. Expect world-class museums, restaurants, theme parks and palaces. You can even get a glimpse of royal life at the UNESCO-designated Drottningholm Palace, which dates back to the 17th century.
---
---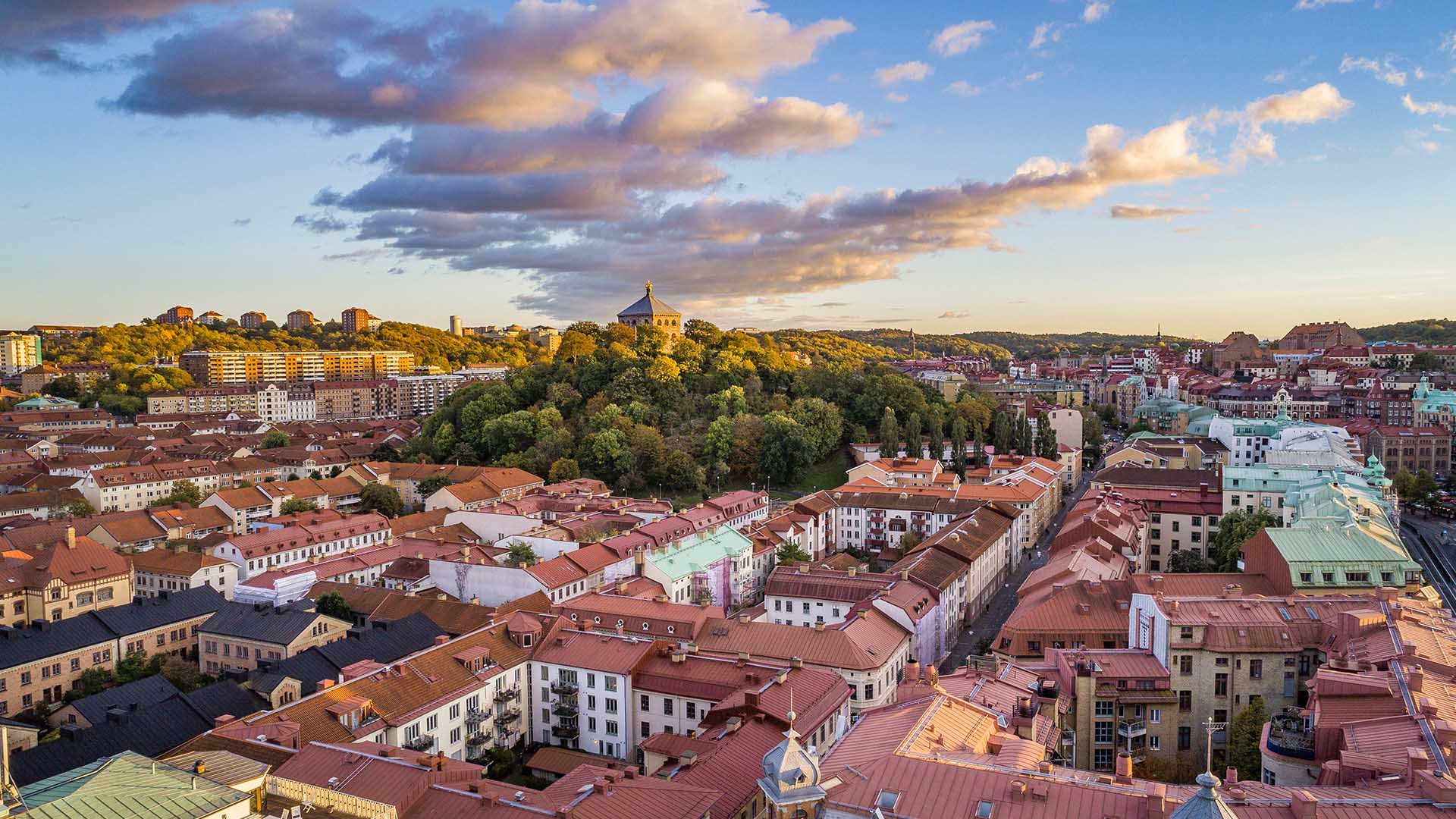 2. Gothenburg
Eco-conscious, lush and arty, Gothenburg is no ordinary city. Located in West Sweden, it is praised for being one of the most sustainable urban centres in the world.
You could join the locals and cycle around Gothenburg's pretty streets, canals and green spaces. In fact, you'll find the country's largest botanical garden here, which is home to more than 16,000 plant species.
Sweden's second largest city is also brimming with hip art galleries, including the Gothenburg Museum of Art, and tempting seafood restaurants.
Being so close to the sea on the west coast, you might be tempted to explore the islands lying just offshore from this cool Swedish city.
---
---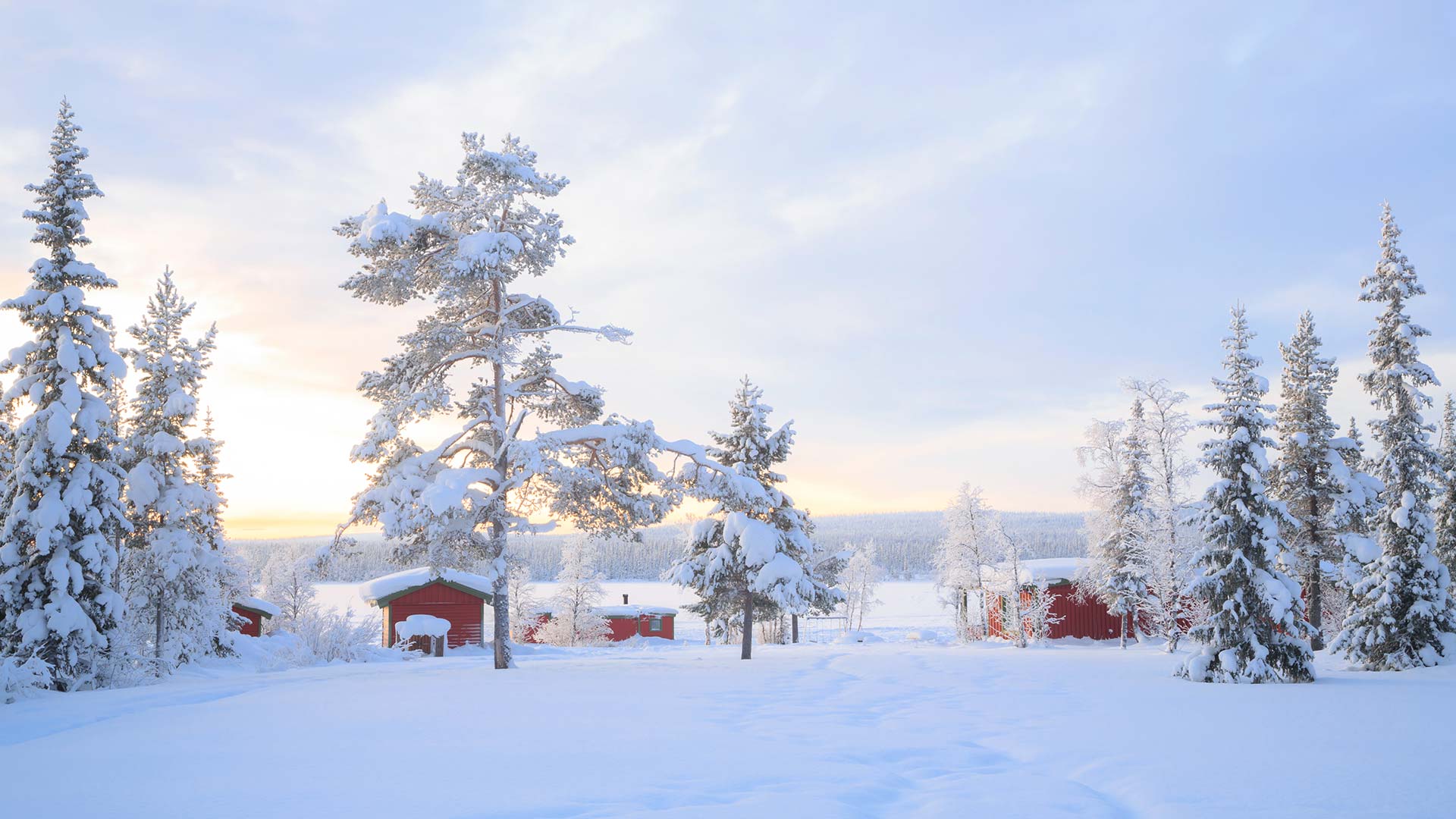 3. Kiruna
For one of the best vacation spots in Sweden in winter, look no further than Kiruna, Swedish Lapland. Head to the country's northernmost city, located in the Arctic Circle, and you'll discover a beautiful place that's carpeted in snow between December and March.
There are so many reasons why you should take a winter break in Kiruna.
You could try fun-filled activities in the snow, like dog sledding and snowmobiling. Perhaps you love the idea of staying in a hotel made of ice? If so, don't miss a visit to the ICEHOTEL in Sweden.
Or you might be keen to chase the northern lights. Kiruna is the perfect place to base yourself for aurora-hunting excursions into the surrounding countryside. This whole region lies within the "Northern Lights Belt", where frequent aurora activity takes place.
---
---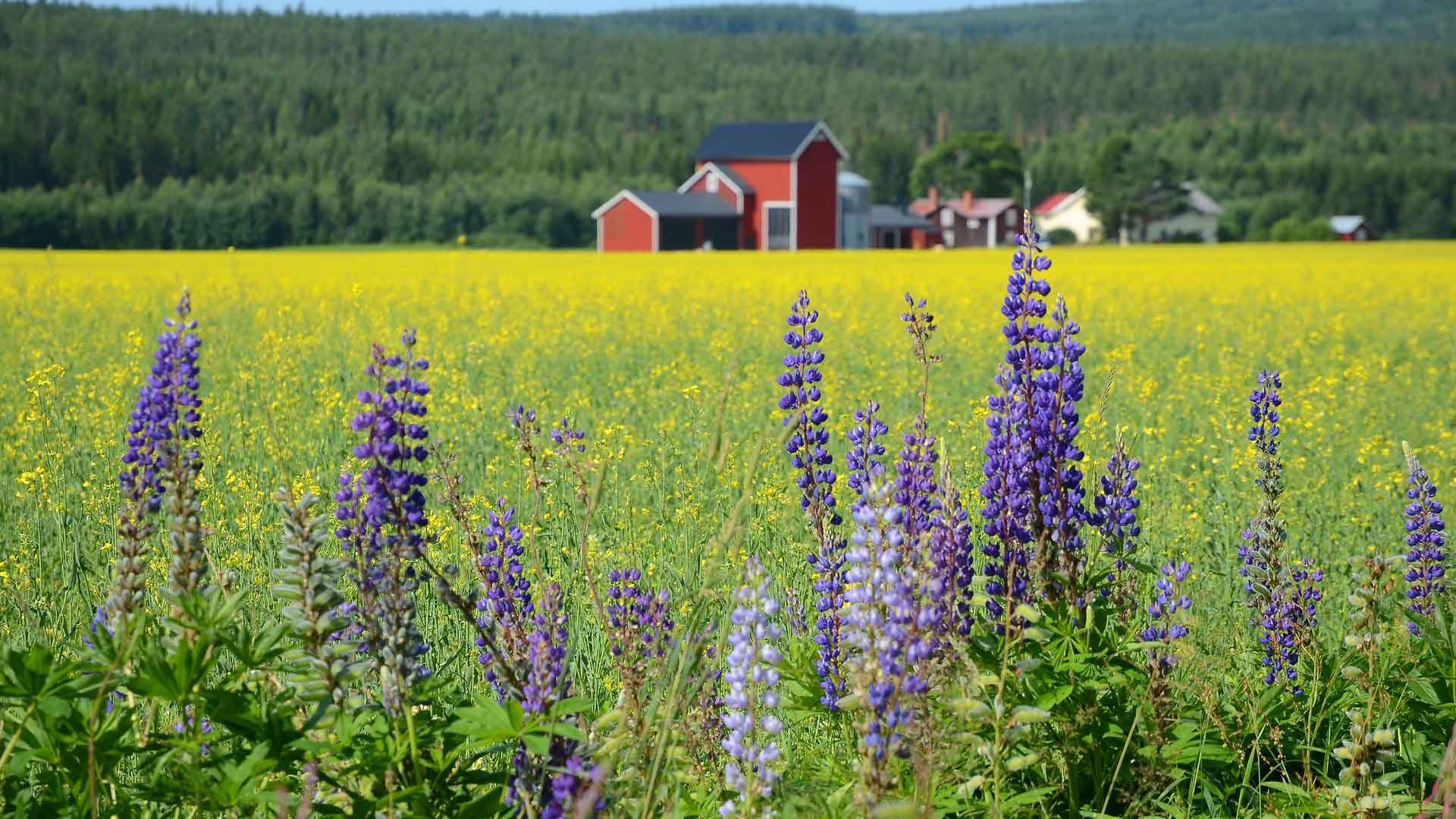 4. Dalarna
Dalarna is the place to go for quintessentially Swedish landscapes. This lush region is awash with forests, lakes, and wildflower fields. You'll undoubtedly spot many of the traditional red cottages that Sweden is known for.
In this nature haven you can enjoy outdoor activities like hiking, biking, and horse riding. You might want to forage for wild fruits in the woods, or go swimming in lakes. One of our favourites is Lake Siljan.
Soak up the charming culture of Dalarna by exploring the villages and towns here, like Rättvik and Tällberg. You could see how the famous Dala horse is made at the century-old Grannas Dala Horse Workshop.
Or time your trip for mid-June to celebrate the summer solstice with the locals and experience Swedish Midsummer traditions.
---
---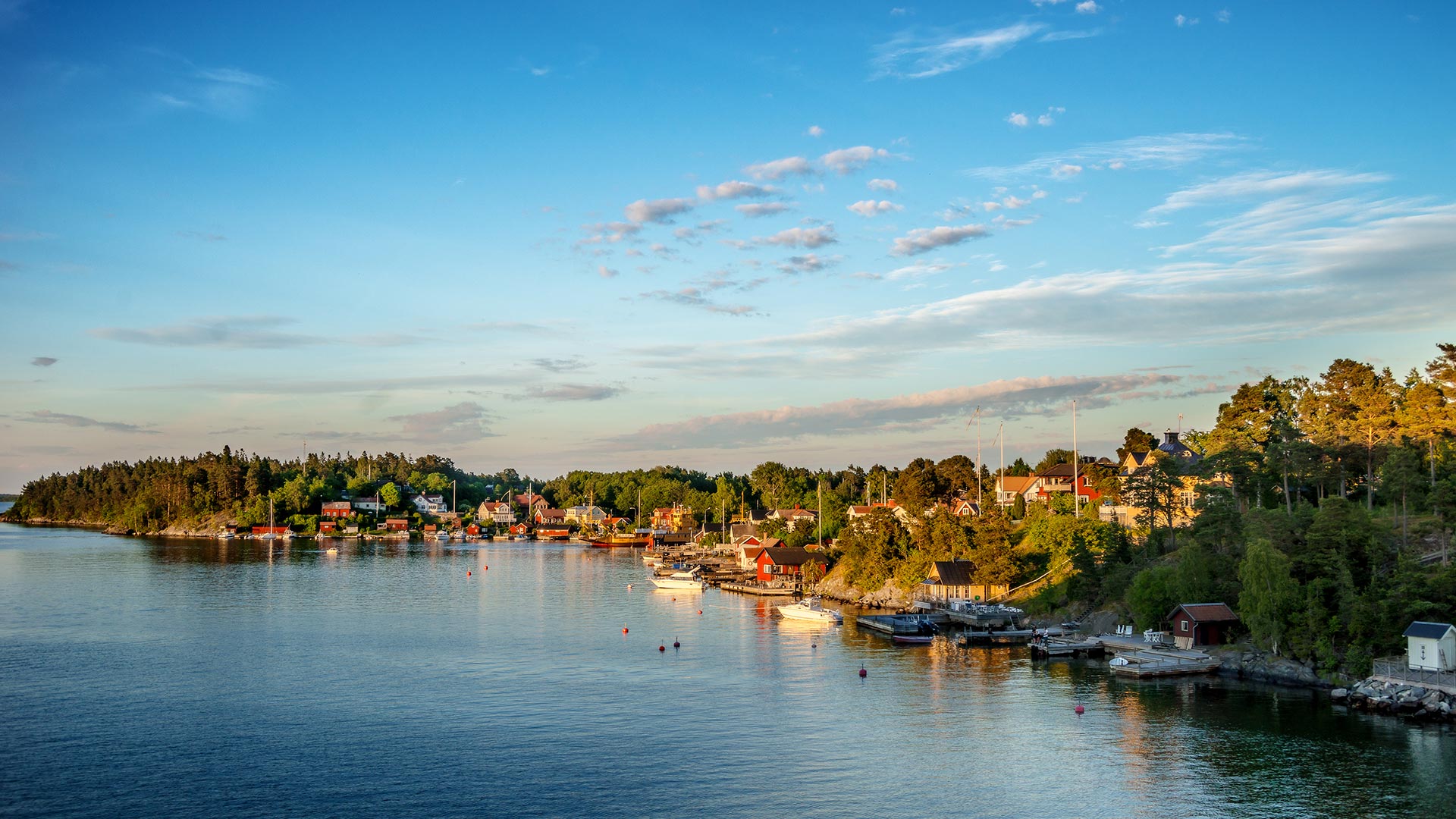 5. Stockholm archipelago
Another of the top Sweden vacation spots you shouldn't miss in the summer months is the Stockholm archipelago. As you might have guessed, this group of islands extends from the Swedish capital, making it an ideal place to explore on a day trip.
The Stockholm archipelago is made up of around 30,000 islands, scattered across the Baltic Sea. Throughout the region you can discover sandy beaches, forested isles, steep cliffs and historical sites.
Whether you drive or take the boat from the city, the Stockholm archipelago is a must-see in the summer. From sailing and kayaking the waters, to hiking the island trails or exploring Viking history, there is so much fun to be had here.
---
---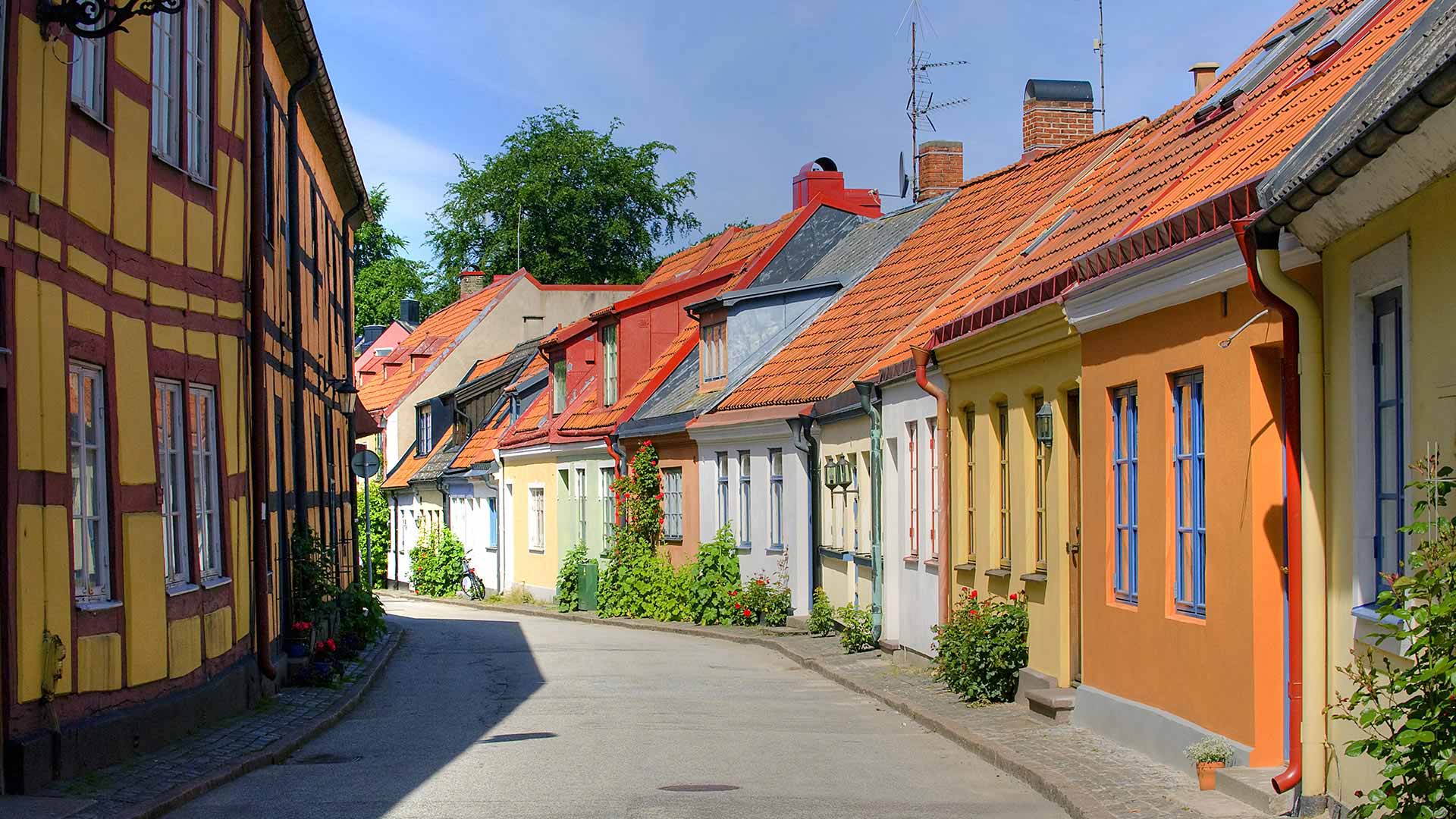 6. Österlen
For sandy beaches, charming countryside and historical sites, make your way to Österlen. This southern county lies in the wider Skåne province and flaunts gorgeous scenery and quaint towns to explore.
Wander along the cobblestone streets of Ystad, admiring the medieval architecture and timbered houses. Pick up organic local produce at farm shops as you pass through the countryside.
Be sure to spend some downtime at Sandhammaren beach, with its beautiful honey-coloured sands that are 12 kilometres (7.5 miles) long.
Another of Österlen's must-see tourist attractions is Ales Stenar. This megalithic site comprises 59 stone boulders scattered in the shape of a ship, with views of the Baltic Sea.
---
---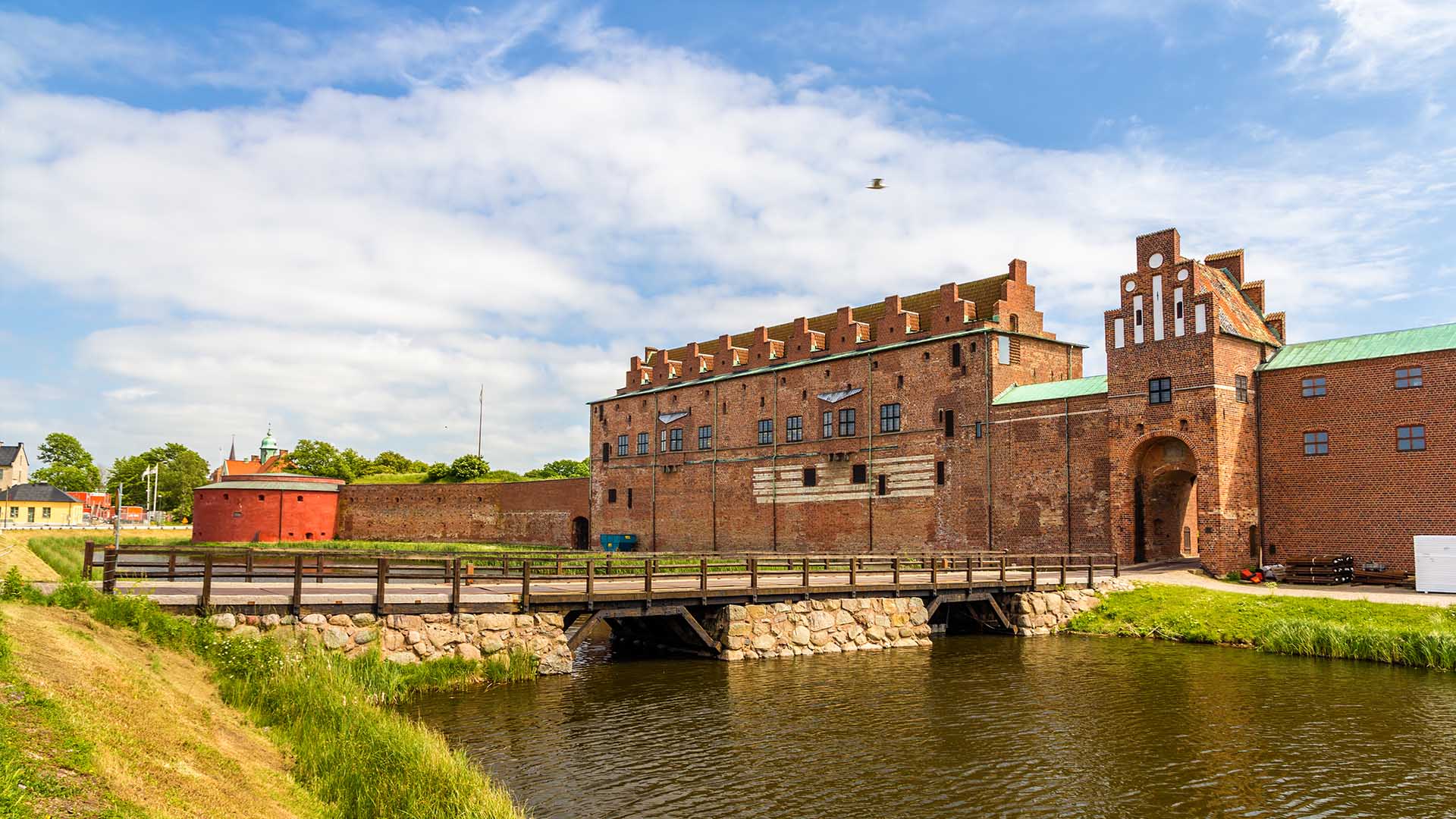 7. Malmö
Sweden's cities are pretty cool, and Malmö is no different. First-class restaurants, fascinating museums, and historical attractions await you in this southern coastal city.
Take a tour of the Renaissance-era Malmöhus Castle and the Malmö Art Museum for a taste of local heritage and culture. You could explore Malmö by boat, gliding over the canals to admire the city sights from the water.
When you feel peckish, choose from an array of enticing restaurants and cafés at the Lilla Torg market. Then work off your lunch with a stroll along the Western Harbour and Ribersborg beach.
Did you know: You can easily reach Copenhagen, the capital of Denmark, from Malmö? The 8-kilometre-(5-mile-)long Øresund Bridge links these two neighbouring cities by road and train.
---
---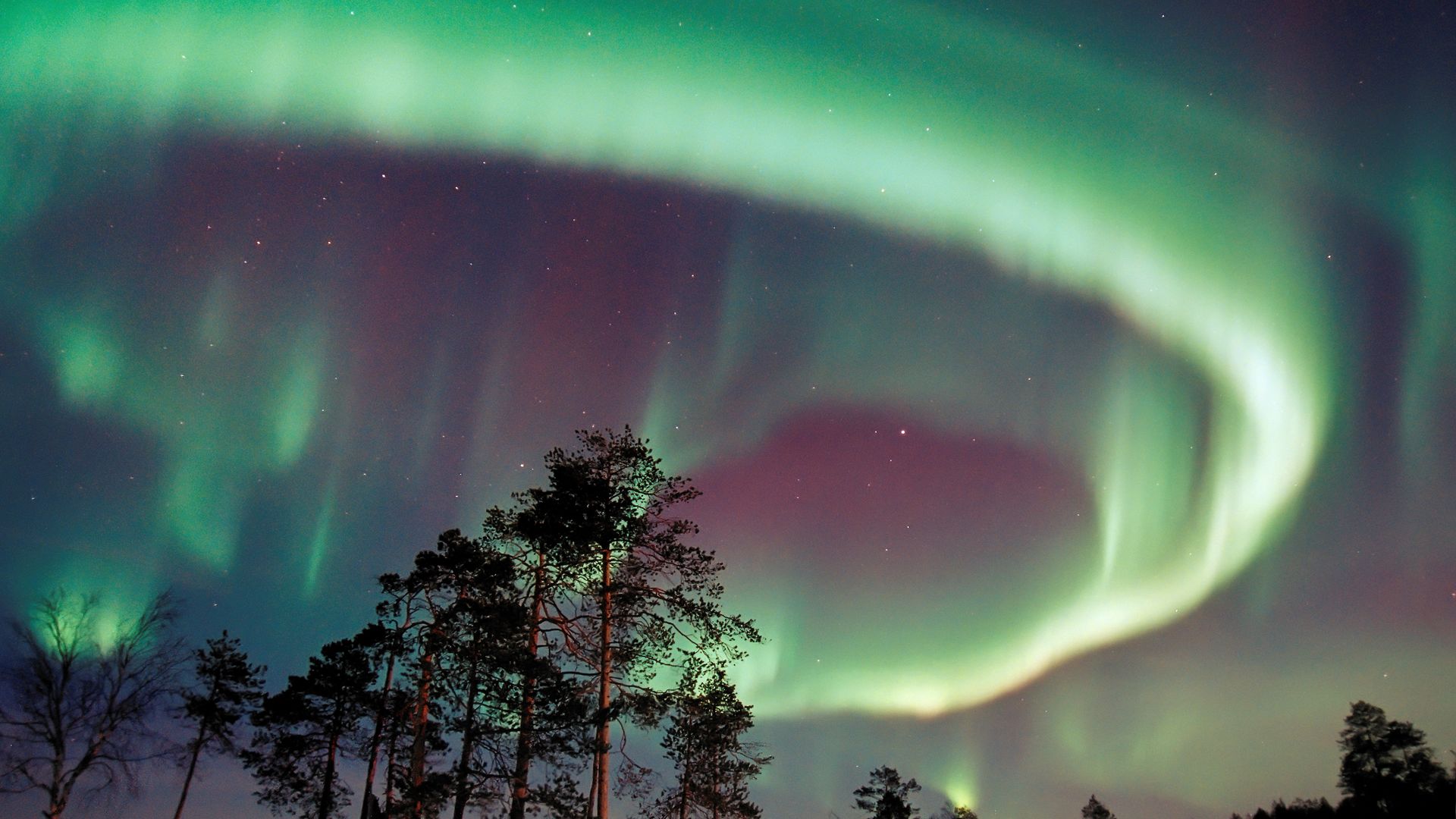 8. Abisko National Park
One of the best places to visit in Sweden in the winter season is Abisko National Park. Like Kiruna, Abisko is situated in the far north of the country, in Swedish Lapland.
This pristine area of natural beauty offers you the chance to admire towering mountains, snow-laden valleys, and frozen lakes and rivers.
On your winter tour of Swedish Lapland, you'd get to enjoy skiing, snowshoeing, and other exhilarating activities in Abisko National Park. Best of all is the opportunity to catch sight of the northern lights.
We recommend you search for them at the Aurora Sky Station, perched atop a mountain in the national park. This setting gives you a fantastic opportunity to watch the northern lights and relish a 4-course Nordic meal at the restaurant here.
In summer you'd have a totally different experience of Abisko National Park. The snow and ice give way to flower-filled valleys and endless daylight – a phenomenon known as the midnight sun.
---
---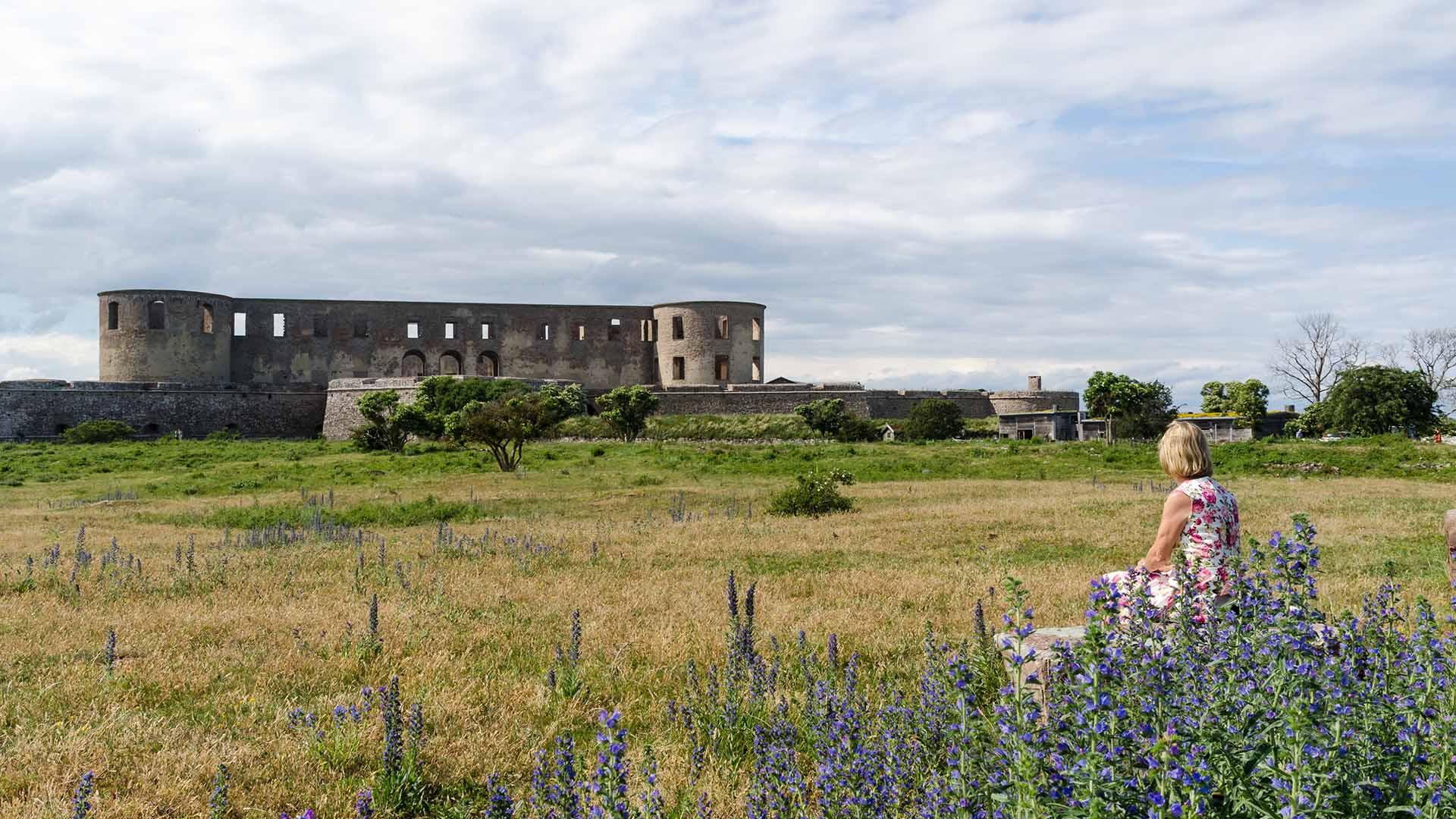 9. Öland
Öland, Sweden's second largest island after Gotland, has its own special charm. You can easily reach this Baltic isle by driving over the bridge from Kalmar in Southern Sweden.
When you get there, a diverse mix of historical attractions and natural sites awaits you.
Visit Solliden Palace, the summer residence of the Swedish royal family, and the 13th-century Borgholm Castle. Roam around the island to discover ancient burial grounds and forts from the Iron Age.
Enjoy walks or cycle rides through Öland's scenery, with hundreds of kilometres of coastline and old windmills dotting the landscape. You'll find an incredible 75 nature reserves on the island, including Ottenby which is a top birdwatching spot.
---
---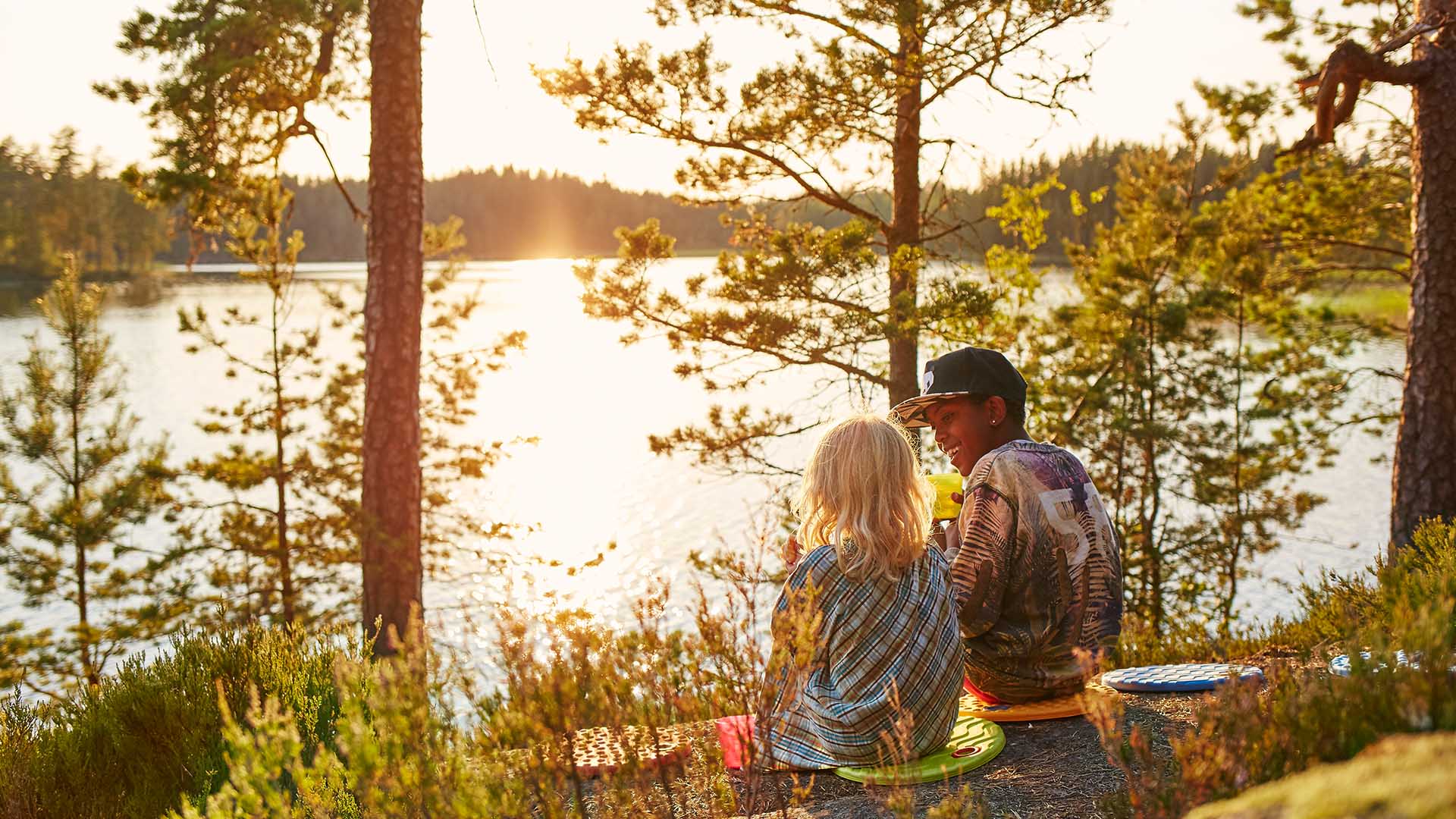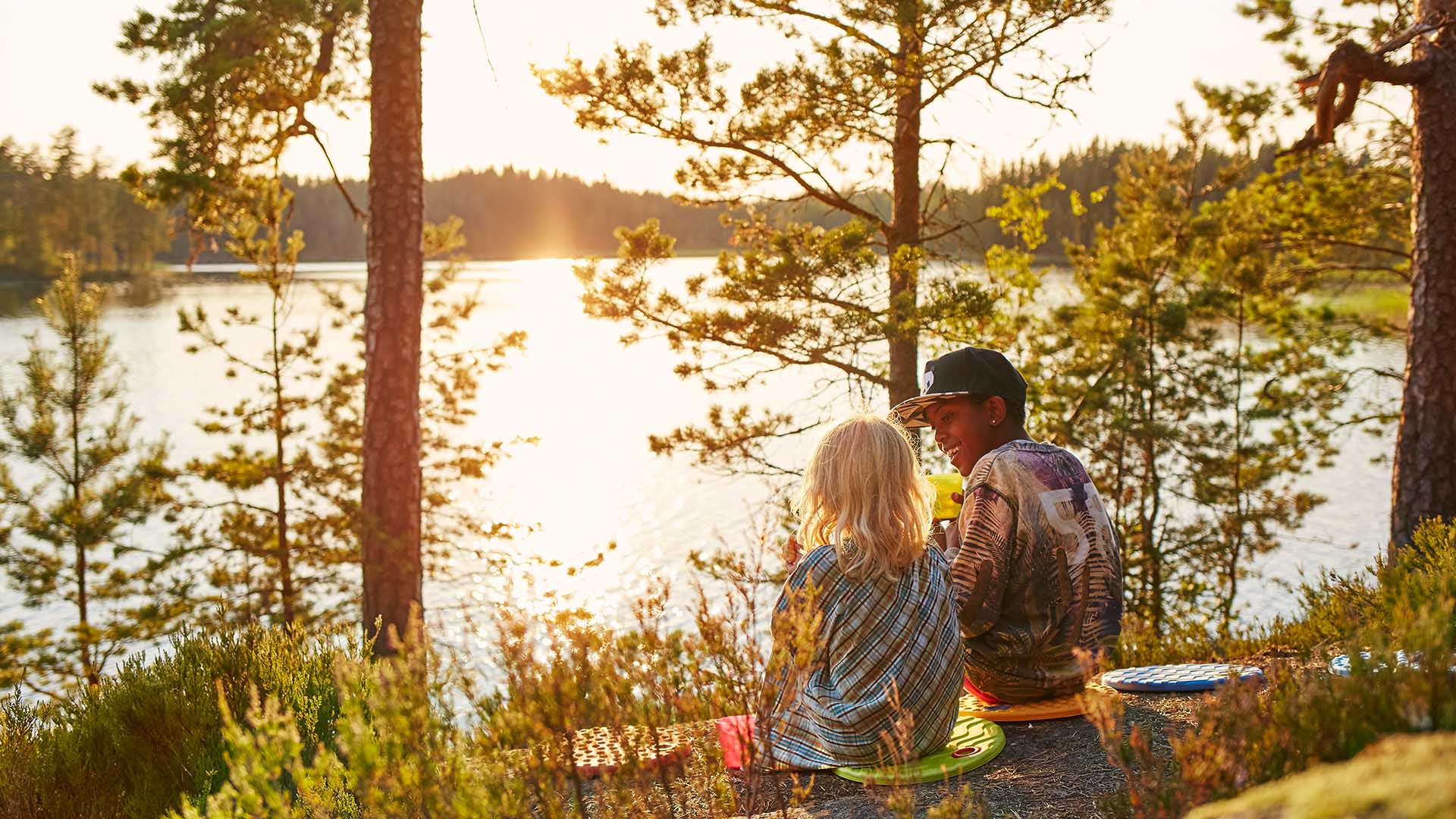 10. Värmland
Immerse yourself in a lush landscape dotted with green forests, rolling hills, and around 10,000 lakes. This is what you can expect from a trip to Värmland, which borders Norway in central-west Sweden.
Discover one of Europe's largest lakes, Vänern, and the attractive towns that line its shores. In Karlstad, the capital of Värmland, you could soak up the vibrant music scene and wander along the banks of Sweden's longest river, Klarälven.
Meanwhile, in Kristinehamn you can admire the 15-metre-tall (49-foot-tall) Picasso statue, donated by the artist himself.
But the must-see cultural site in Värmland has to be Mårbacka. This is the home and workplace of Selma Lagerlöf, who in 1909 became the first woman to receive the Nobel Prize for literature. Take a guided tour of the Mårbacka estate to learn about this prominent Swedish author.
---
---
If these top Sweden vacation ideas have inspired you to visit the country yourself, Nordic Visitor can help. To get you started, take a look at these top Sweden vacation packages for an idea of the routes and sights you could experience.
Our Sweden travel experts are based in Stockholm and will be delighted to customise an itinerary for you. Don't hesitate to tell your dedicated consultant about your personal tastes and travel preferences. They'll design a tour of Sweden that's perfect for you.
When you book a trip to Sweden with Nordic Visitor, our local experts take care of organising it all on your behalf. Let them arrange your accommodation, transport, and any activities you want to do. You can just relax and look forward to your getaway!
Get in touch with our Sweden team to start planning your tour.