As the biggest country in Scandinavia by population, Sweden has a lot to offer you when it comes to beautiful cities and towns. And you can see plenty of them on a classic holiday in Sweden.
But what are the top ten cities in Sweden? Here we'll tell you about some of our favourites, including Stockholm, Gothenburg and Malmö. These Swedish heavyweights all deliver on architecture, history, culture, and food and drink.
You might also be wondering about which small towns in Sweden to visit. The country is full of charming towns that show you a different side of Swedish culture. Read on to find out which ones are the best for a holiday.
---
Contents:
---
1. Stockholm – Sweden's buzzing capital
Where do you begin with Stockholm – the metropolitan capital of Sweden? Being by far the largest urban area in Scandinavia (that's Denmark, Norway and Sweden), diverse Stockholm has something for everyone.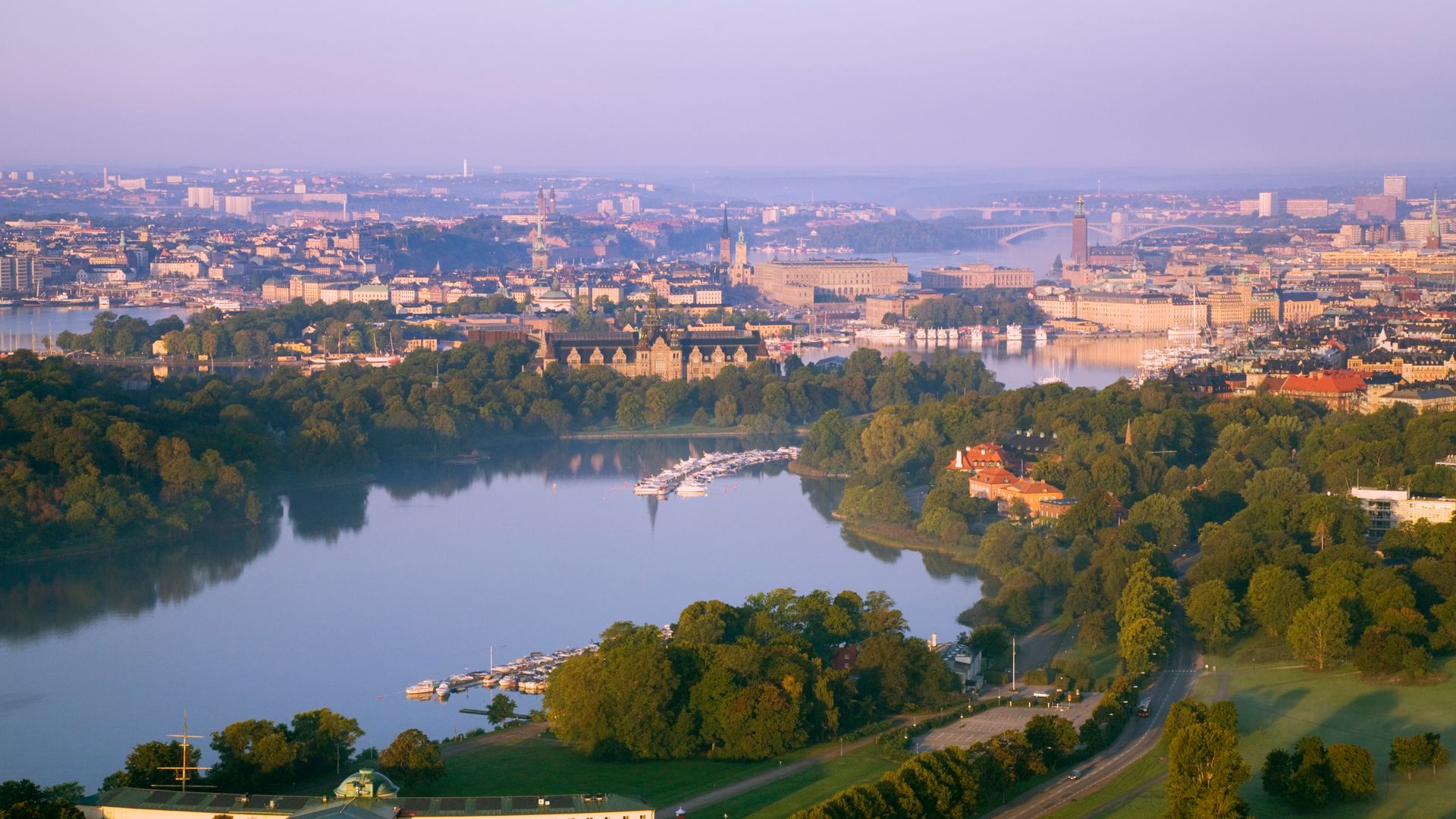 Aside from the neighbourhoods below, the Stockholm archipelago is a must-do on any visit to the city. Find out more in our guide to the Stockholm archipelago.
Here we give you the lowdown on some of the best areas to check out in Stockholm.
---
---
Gamla Stan: historic and royal charm
Start in the city's oldest neighbourhood, Gamla Stan. There you'll wander the beautiful cobbled streets, lined with yellow and orange stuccoed buildings. You really get a sense of the city's maritime and trading past here.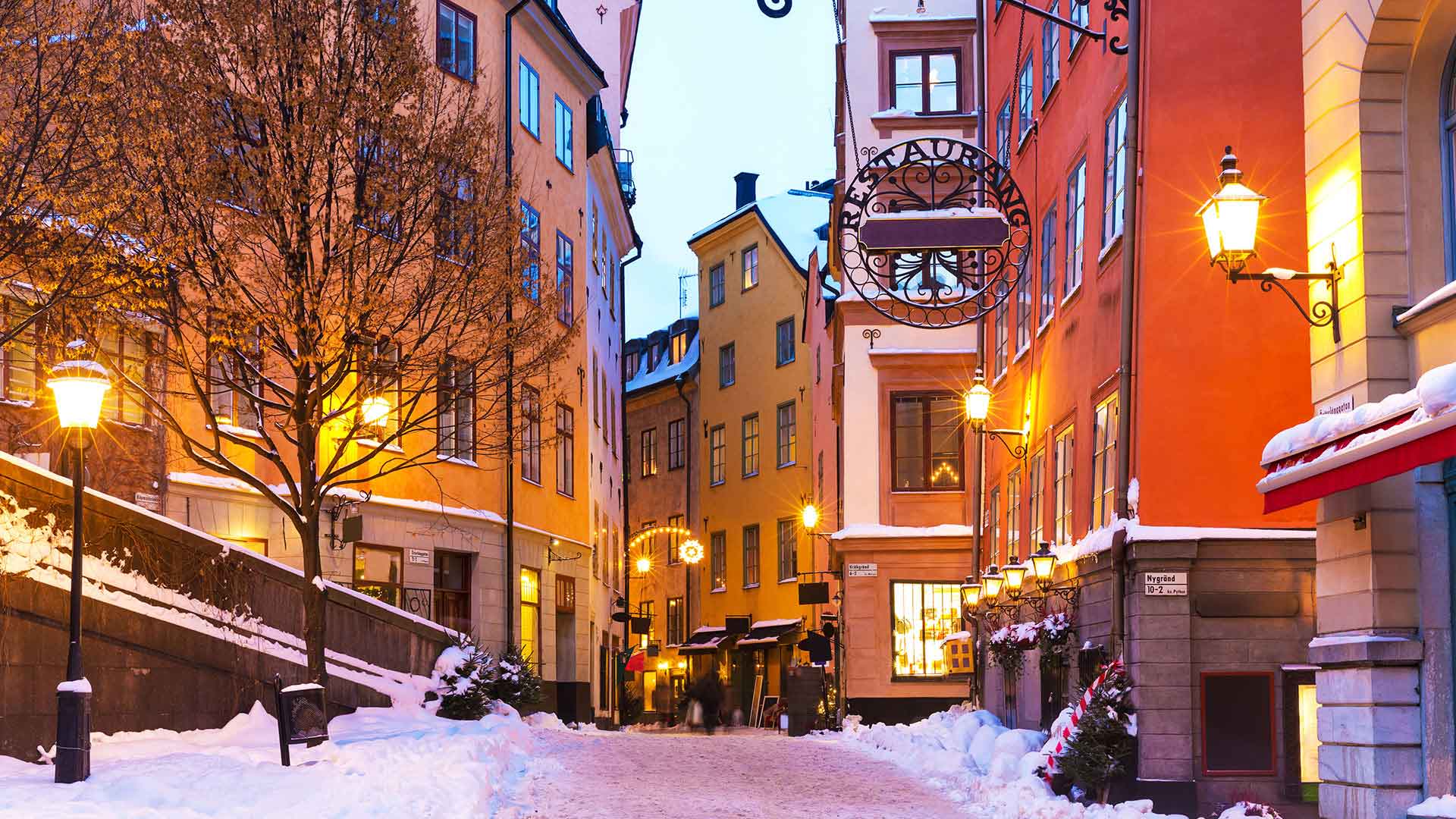 Gamla Stan is also the location of Sweden's Royal Palace. After visiting the palace, why not take a look around the Storkyrkan cathedral? Then in the evening, sample authentic köttbullar (Swedish meatballs) at one of the area's traditional local restaurants.
Norrmalm: shopping and high culture
To the north of Gamla Stan, the Norrmalm district is the place to get some serious shopping done.
Stroll along Drottninggatan and check out the city's swathe of trendy fashion boutiques, including names like ARKET, Monki and Weekday. The Åhléns and Nordiska Kompaniet department stores are worth a visit too for some cool Scandi design.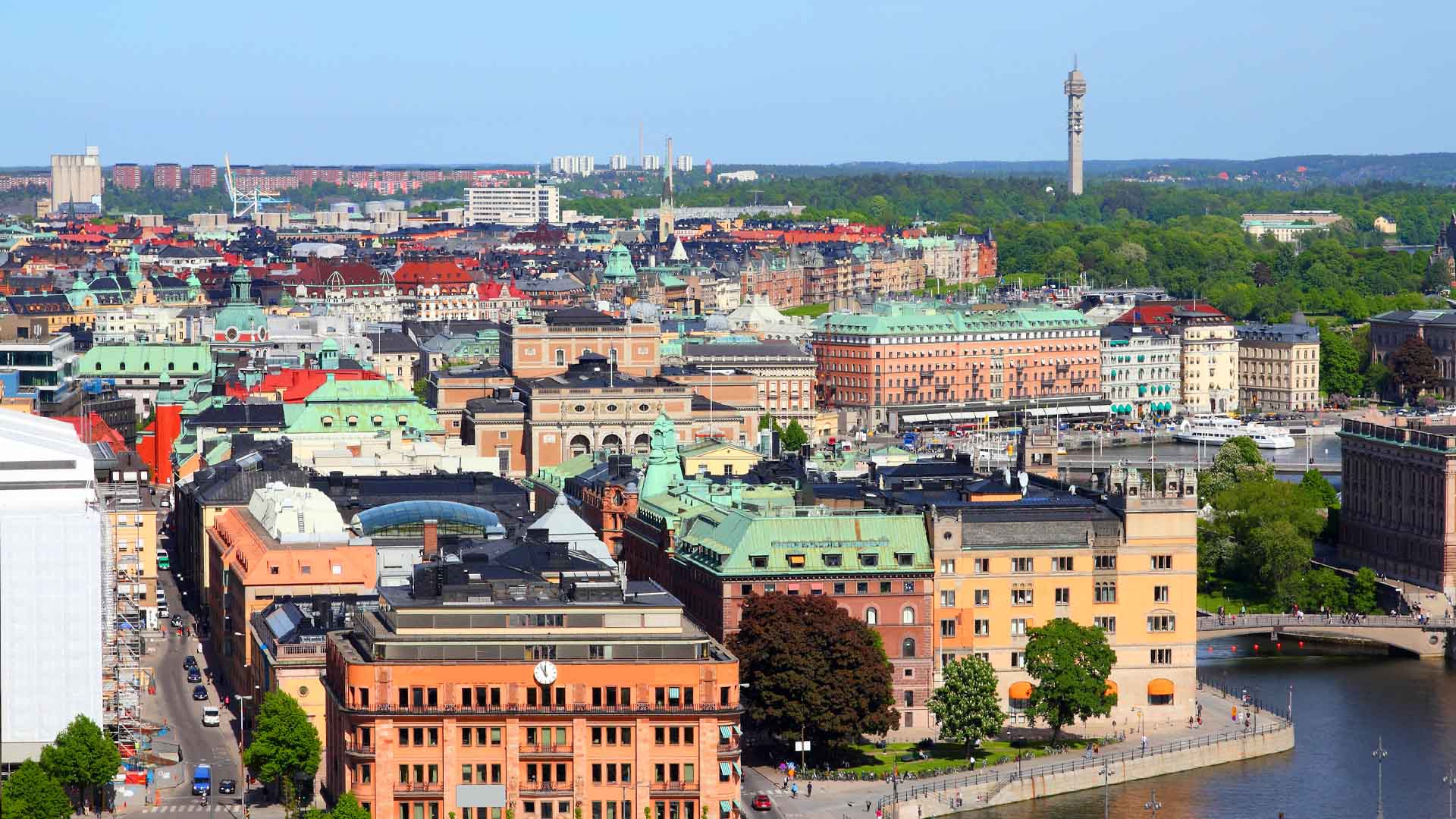 Norrmalm is also home to the beautiful Kungsträdgården park. In the wintertime, it turns into a giant ice rink!
Not far from the park are some of Stockholm's main cultural venues, including the National Museum, Royal Swedish Opera and a smattering of theatres and concert halls.
Östermalm: food and museums
To the northeast of the city centre is the neighbourhood of Östermalm. Just off the main square is Östermalms Saluhall. This indoor food market is a fantastic place to grab a fresh and healthy Swedish lunch in charming surroundings.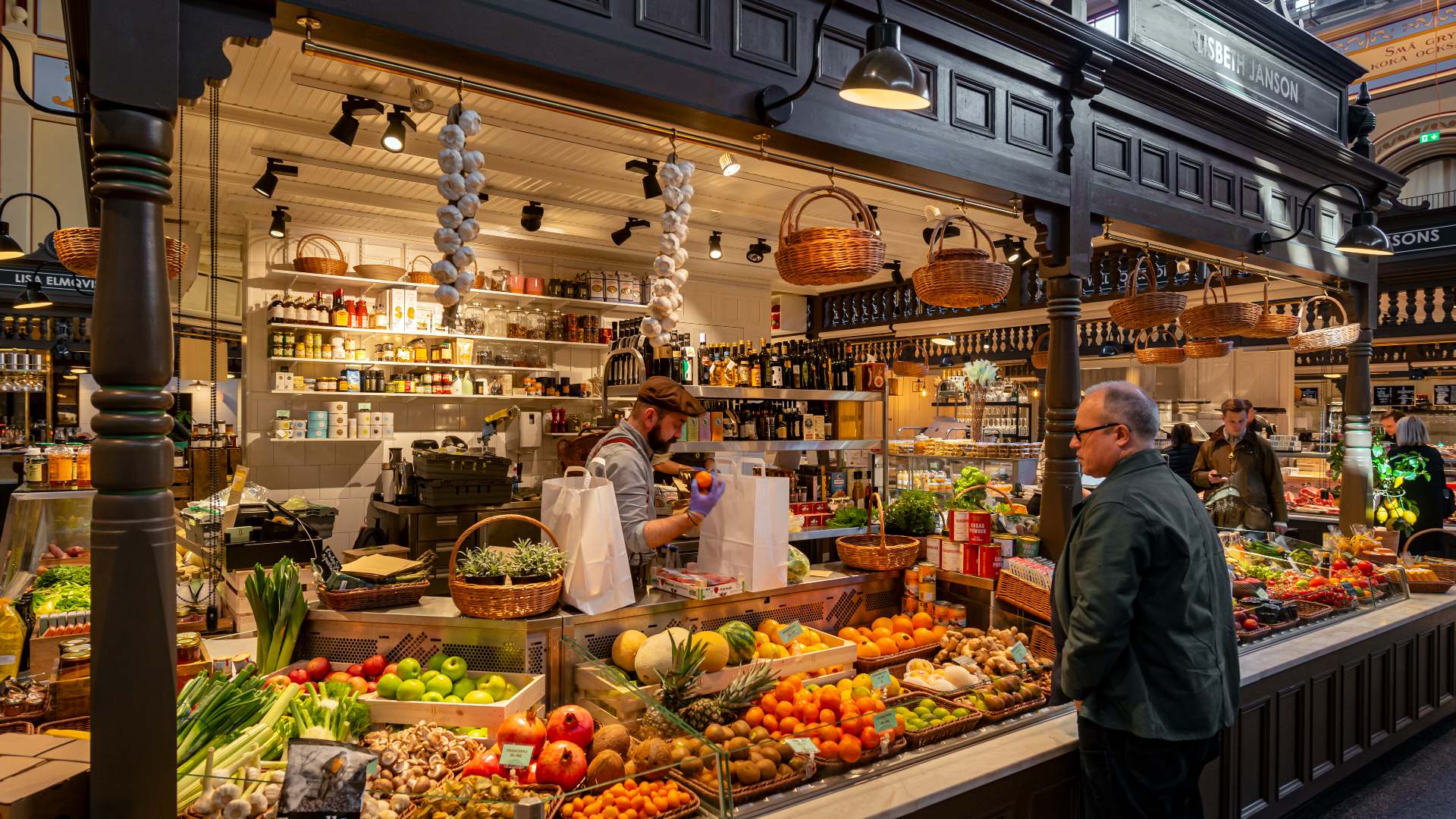 The area is also home to a whole host of interesting museums, including the Swedish History Museum, Swedish Museum of National History, and Army Museum. If history is your thing, then an afternoon in Östermalm is definitely one well spent.
Södermalm: hip vintage shops and cafés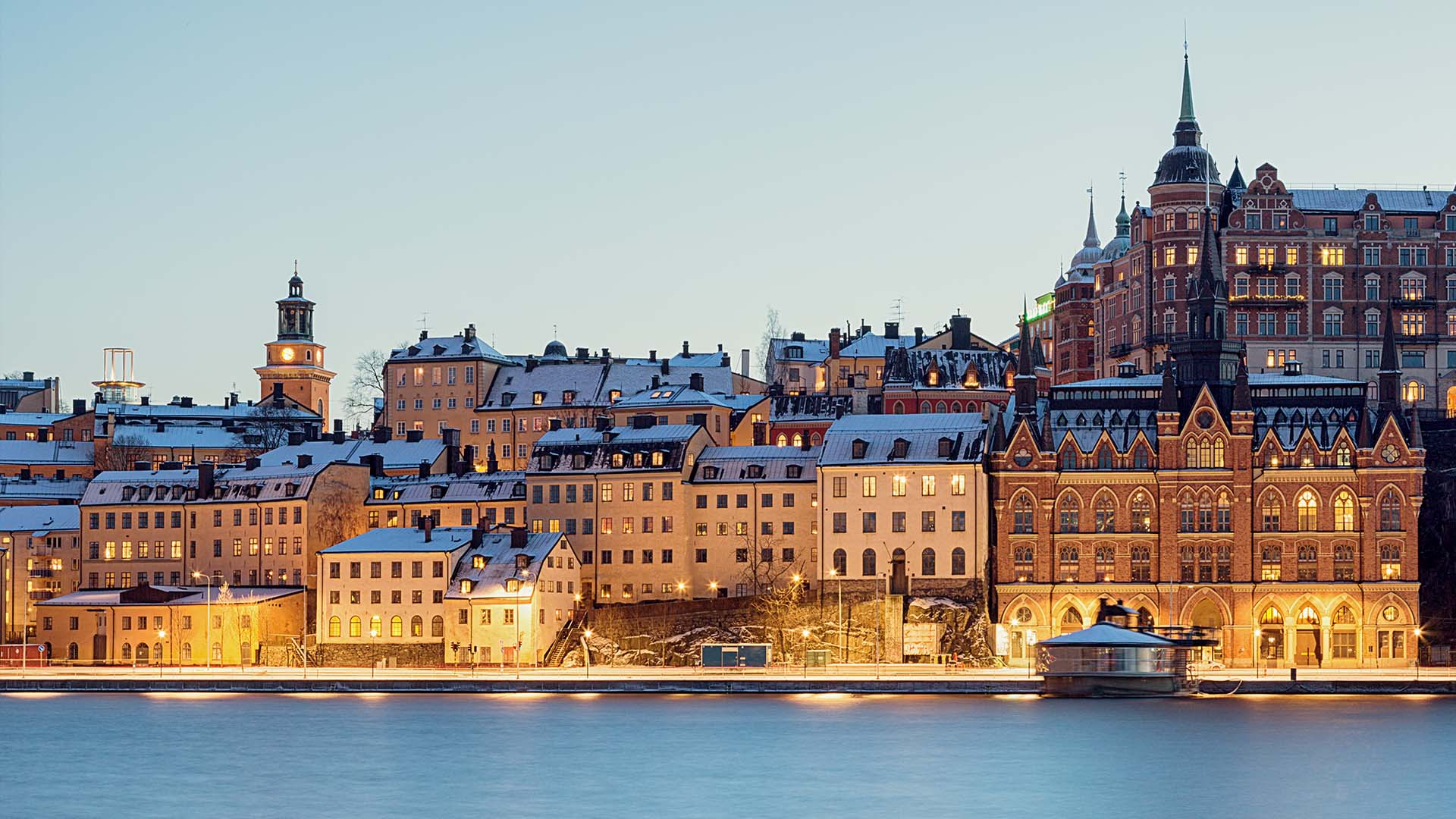 Lying south of the city centre, Södermalm has earned a reputation as one of the city's hippest neighbourhoods. Here you'll find exciting vintage clothing shops and trendy international cafés in spades.
The neighbourhood's Fotografiska museum is another interesting stop to add if you're an art or photography buff.
---
---
2. Gothenburg – west-coast Scandi cool
Criss-crossed by wide, Parisian-style boulevards, Gothenburg is the second-largest city in Sweden. It lies on the west coast, halfway between Malmö and Norway's capital, Oslo.
Gothenburg has a cool buzz about it, in part due to its status as a student city. Its layered architecture represents the different influences the city has experienced over the centuries. In Swedish, the city is known as Göteborg.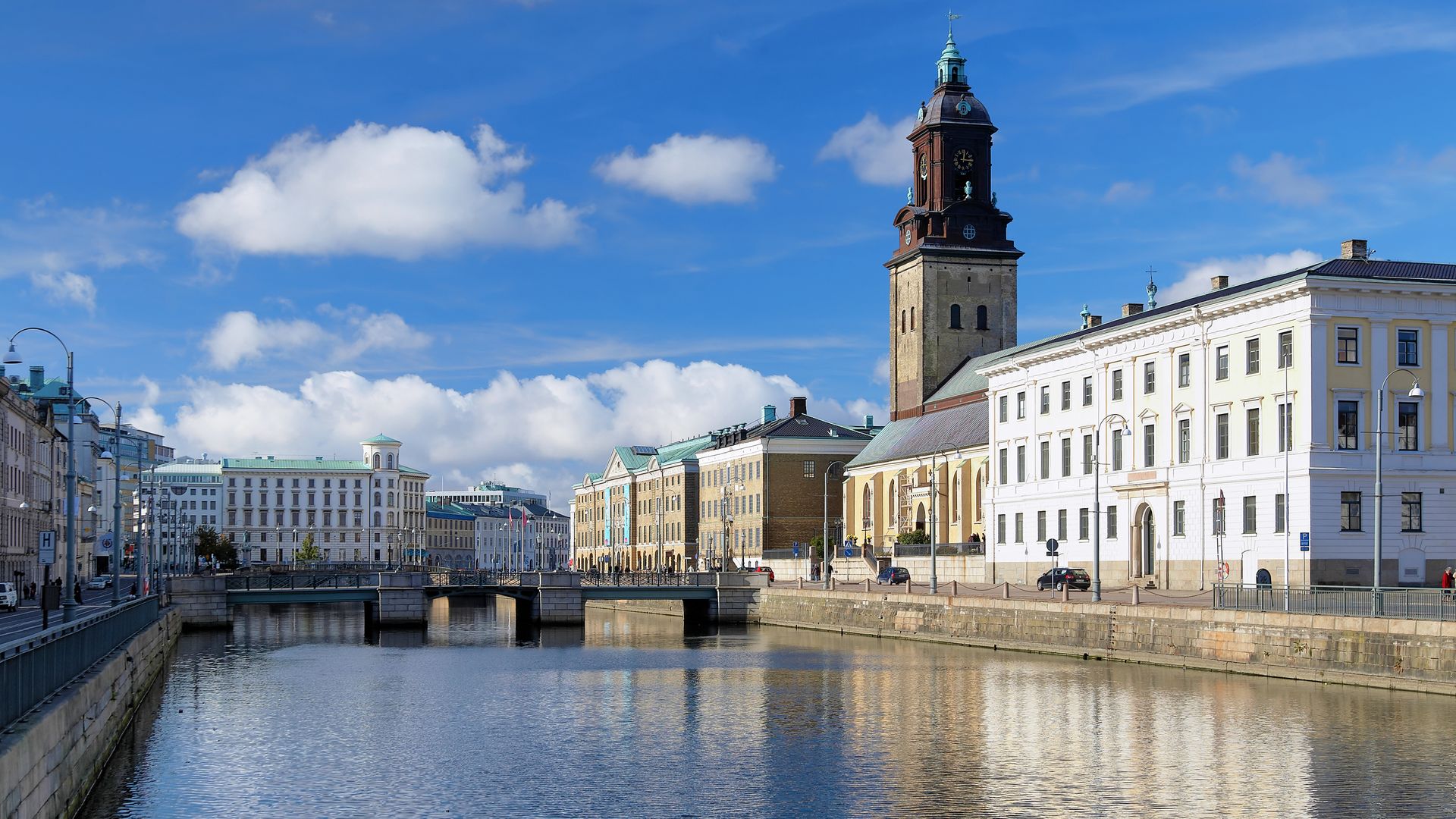 If you want to learn about the city's history and culture, the museums are well worth visting. For something a bit different, check out the Volvo Museum – the world-famous carmaker was founded in Gothenburg in 1927.
If you're looking for something to eat or drink, you can't go wrong on Kungsportsavenyn. Known locally as Avenyn (simply "the Avenue"), it's home to dozens of restaurants and bars.
Gothenburg is also known for its cultural events.
The Gothenburg International Film Festival, held at the end of January every year, is the biggest in Scandinavia. Then there's the Gothenburg Book Fair in September, which is the second largest book fair in Europe after Hamburg.
---
---
The city is also blessed with plenty of green spaces. The largest park, Kungsparken, joins the northern and southern parts of the city.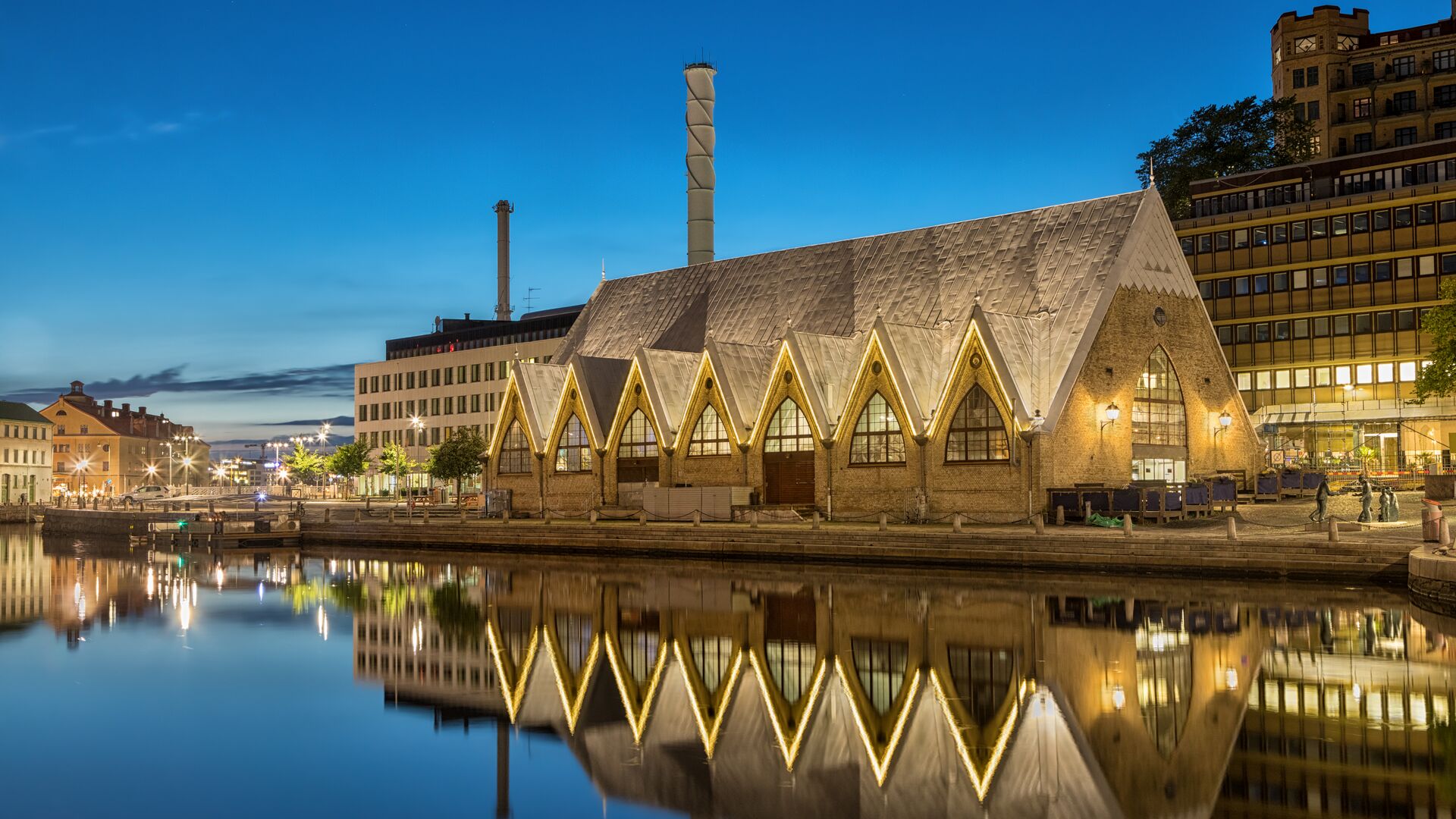 Stroll along Kungsparken's tree-lined paths before crossing the bridge to Nordstaden for coffee and cake. Whilst you're there, swing by Fiskekôrka. This odd-looking building isn't actually a church – in fact it's a fish market!
If you're looking for day trips, a tour of the Gothenburg archipelago will fit the bill. This group of islands is easily accessible by ferry from Saltholmen in the southwest of the city.
Another idea, fun for families, is the Liseberg amusement park. One of the most popular in Scandinavia, it features rollercoasters, log flumes and dodgems, along with rides suitable for the little ones!
---
---
3. Karlskrona – a Baroque fortress
Founded in 1680 as a military stronghold, the small town of Karlskrona occupies a strategic location on Sweden's south coast. This heritage is visible even to this day as you walk around the town. In fact, Karlskrona is home to Sweden's only remaining navy base.
Historical military sites to check out in Karlskrona include:
Amiralitetsklockstapeln – Check out the unusual clock tower in Amiralitetsparken.
Bastion Aurora – See Karlskrona's imposing historical fortress.
Karlskrona Naval Museum – Learn all about the city's history as a naval fort.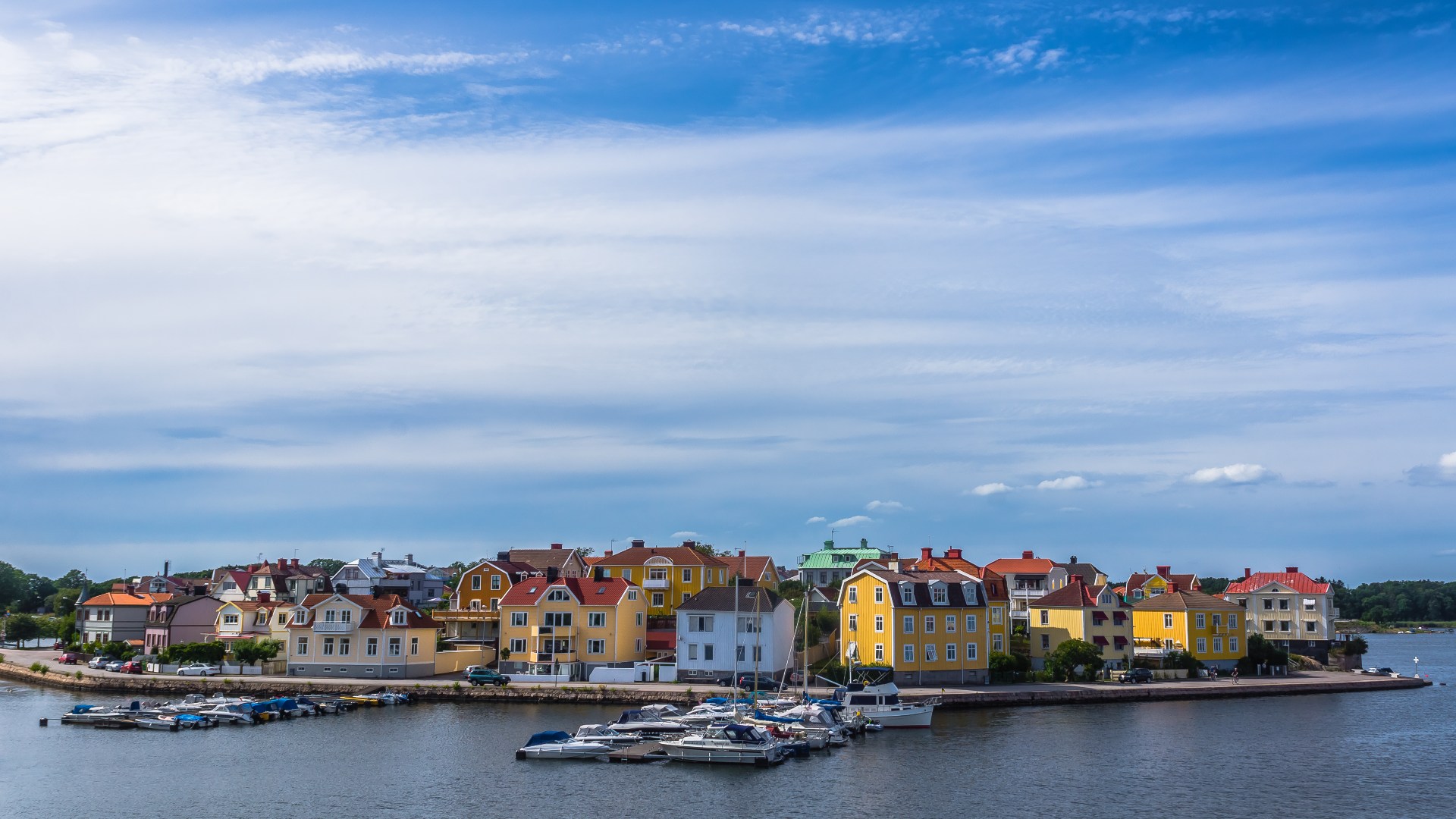 Another thing that makes Karlskrona stand out amongst Swedish towns and cities is its abundance of Baroque architecture. You can see this best in the buildings around Stortorget, the main square.
The town's heritage and built environment have been recognised internationally. The Karlskrona naval base and other neighbourhoods are a UNESCO World Heritage Site.
4. Malmö – classic meets modern
Whisk across the Öresund bridge from Copenhagen and your first stop in Sweden will be Malmö. But don't think that it's overshadowed by its bigger Danish brother – Malmö is up there with the most interesting cities to visit in Sweden.
Malmö is one of Sweden's most diverse cities, both in terms of its people and cityscape. Start by exploring the historical city centre at Lilla Torget, the meeting point for many locals.
Then wander over to the 16th-century Malmö Castle and explore its moated grounds.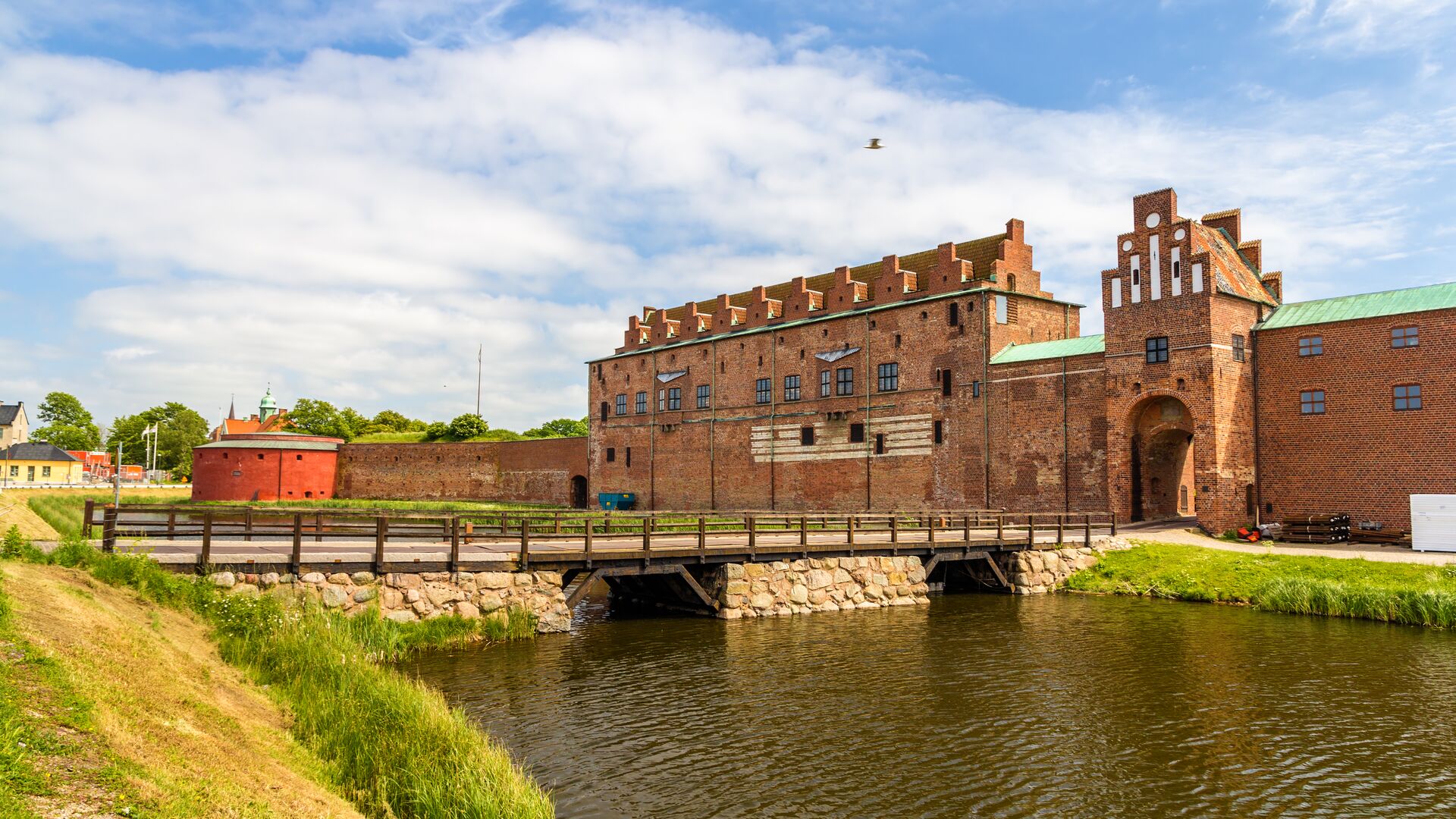 Afterwards, why not try something different at one of the city's many international restaurants? From traditional Swedish to Middle Eastern to Japanese fusion, Malmö's certain to offer whatever you're in the mood to eat.
Outside of the centre, Malmö is characterised by its eclectic mix of modern architecture. A striking example of this is the Turning Torso tower, which looks more like a giant sculpture.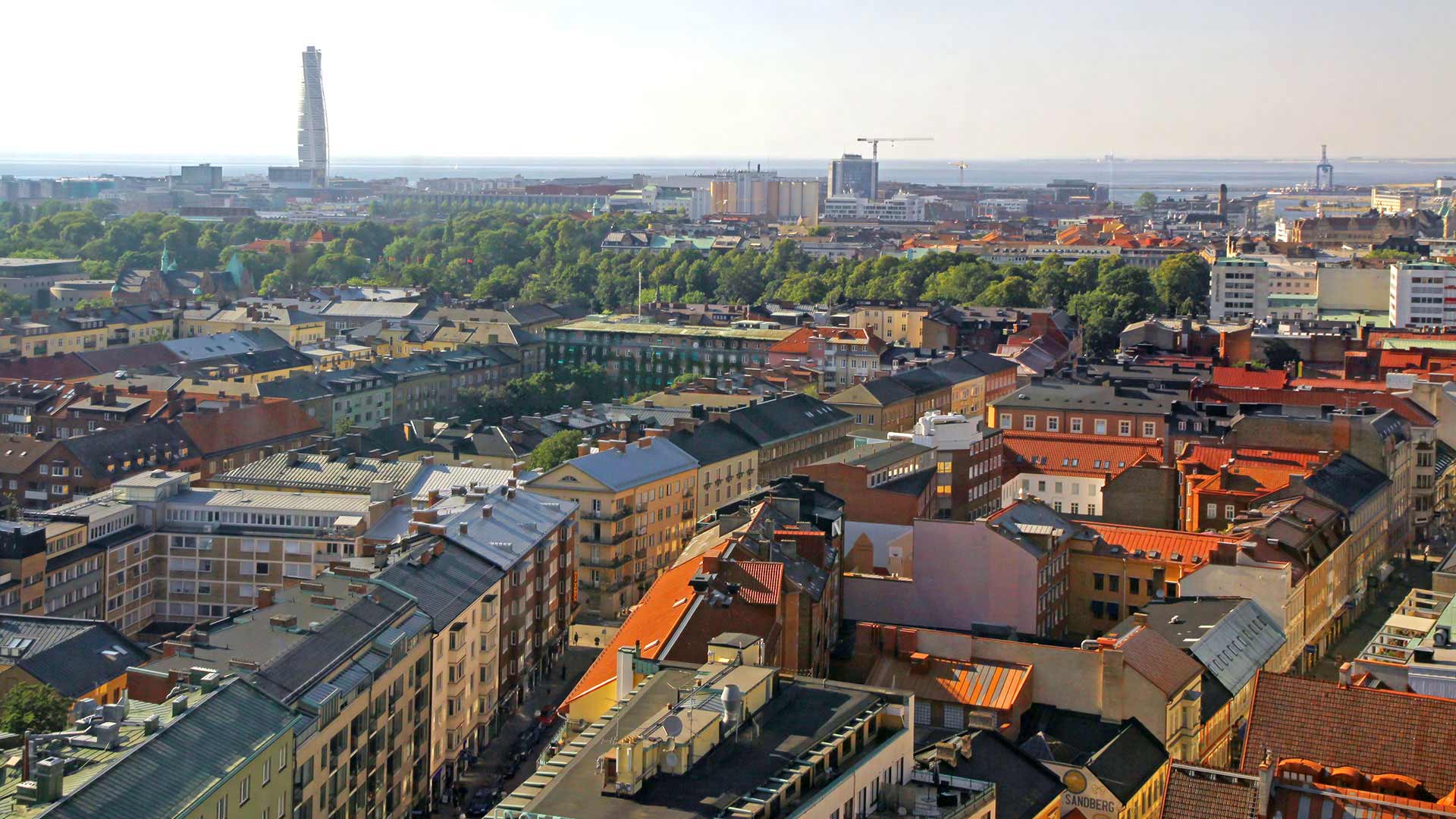 Another thing Malmö is famous for is the Eurovision Song Contest. Sweden wins so often that the city has hosted the contest twice, in 1992 and 2013!
---
---
5. Linköping – a historic time capsule
Linköping is a small Swedish city nestled in the green countryside of the Östergötland region. It's a lovely place to stop off on your way across central Sweden.
First head to the centre of town and stretch your legs on a walk starting at Stora Torget, the main square. As you reach the end of Storgatan, the main street, you'll meet the Kinda Canal with its picturesque locks.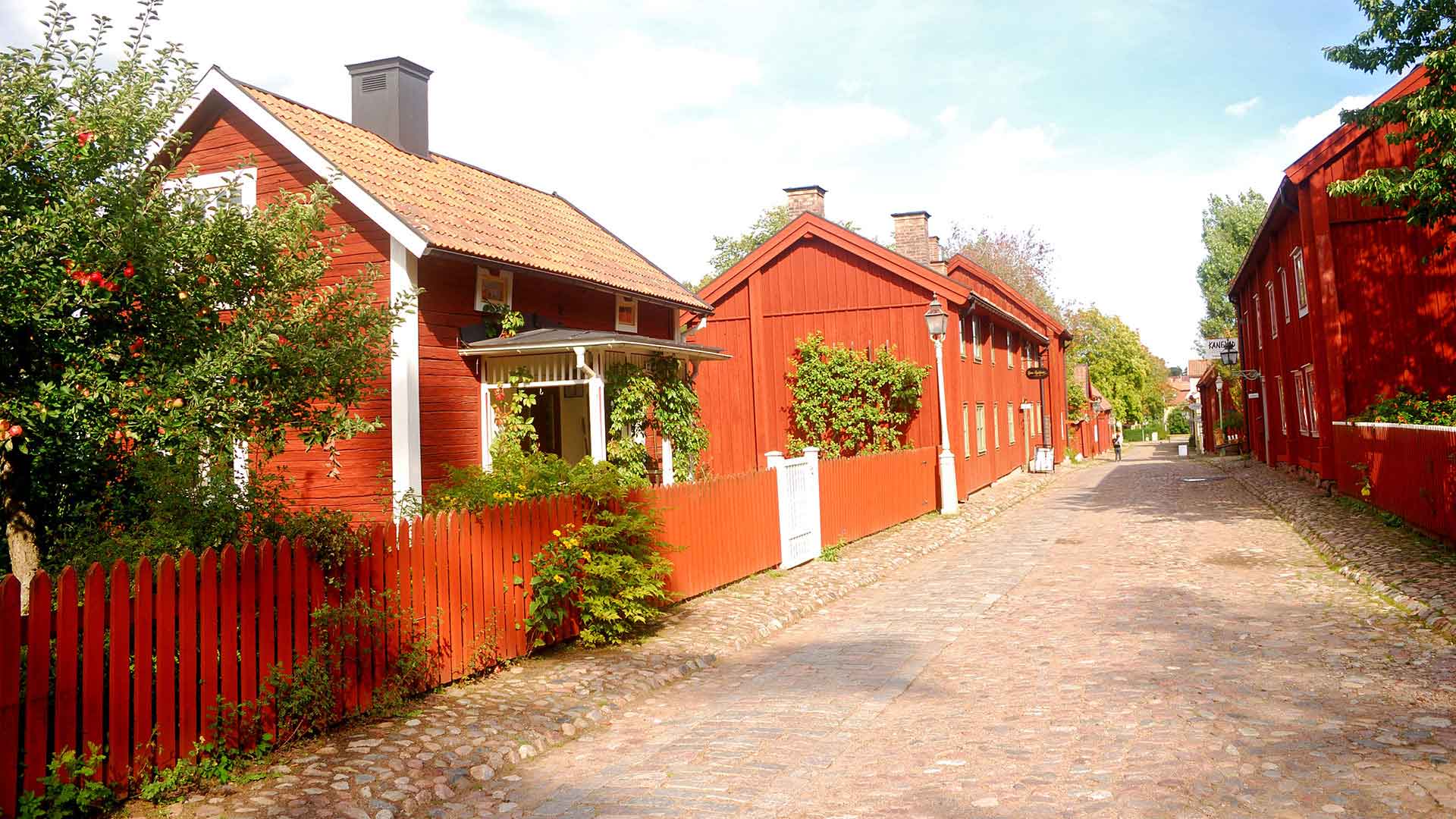 Afterwards, visit the open-air museum in Gamla Linköping (the old town) to see what life was like in a Swedish town 100 years ago. Wandering around its cobbled streets, lined with quaint timber houses painted the traditional red, is an enchanting afternoon detour.
---
---
If the weather's not in your favour, you might want to spend the afternoon indoors. In that case, the Swedish Air Force Museum is a great option.
Drop in and learn about the country's military aviation history. The museum also features a reconstructed Swedish house from the Cold War period.
6. Kiruna – the heart of Swedish Lapland
Arriving into Kiruna, you really get the sense that you've crossed the Arctic Circle. The unofficial capital of Swedish Lapland, this town and its surroundings are best explored in wintertime.
When Lapland is blanketed in fresh snow, there's an undeniable air of magic about the place. But the snow isn't just for looking at – why not join a snowmobile tour and get out into the Arctic tundra?
Or if you want the full winter experience, you could stay in the local ICEHOTEL.
---
---
Lapland is the homeland of the Sámi people, who call the region Sápmi. Kiruna's the perfect place to experience Sámi culture. You could join a traditional dog sledding expedition or tour a Sámi reindeer farm.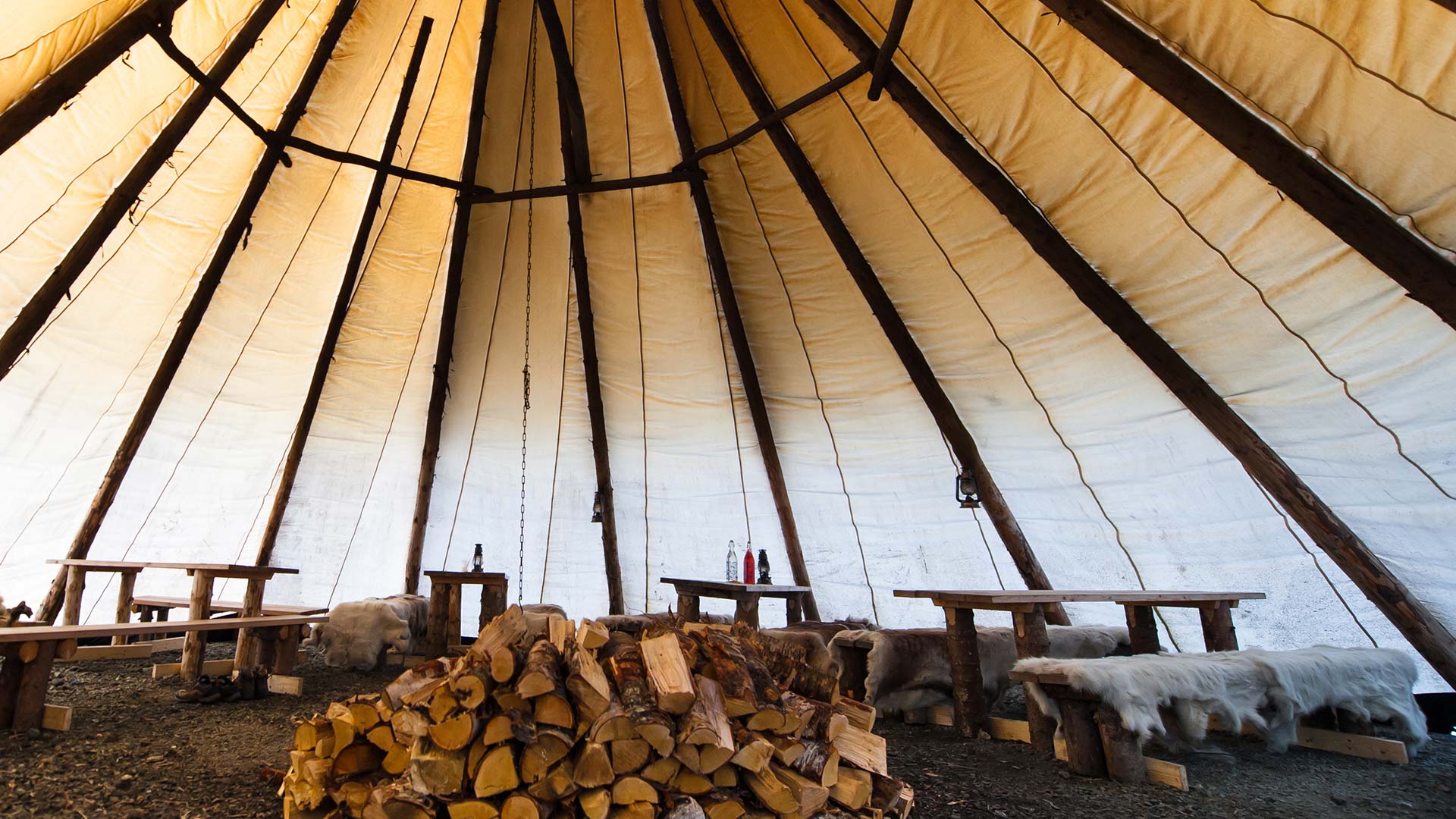 Speaking of reindeer, Christmas is a fantastic time to visit Kiruna. Meet Santa Claus himself in a traditional Sámi tent. Then indulge in Swedish Christmas treats like pepparkakor (heart-shaped ginger snaps) and glögg (mulled wine).
Thanks to its northerly location and clear skies, Kiruna is the place to hunt down the northern lights. As they're only visible in winter, it makes sense to add an aurora-chasing excursion to your Christmas break in Kiruna.
---
---
7. Ystad – Wallander's home turf
Ystad is best known as the hometown of Kurt Wallander, the detective featured in Henning Mankell's famous crime novels. When you arrive in Ystad, you might think that this sleepy town is an unlikely scene of so many fictional murders.
The town of Ystad is in Skåne, a region of southern Sweden that was part of Denmark until the 17th century. If you know where you look, you can still spot the Danish influence today.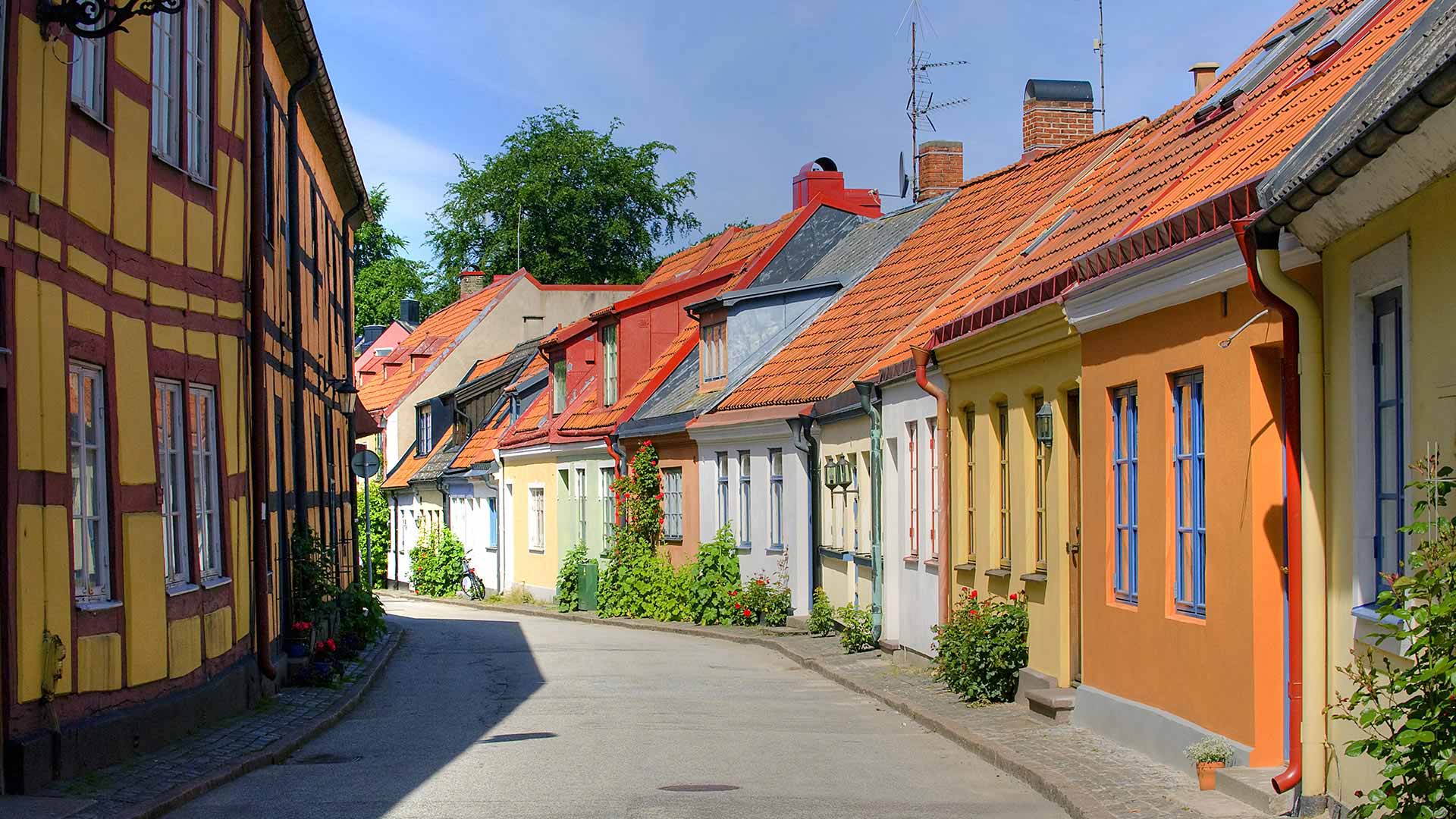 Wandering around the old streets of central Ystad, you'll no doubt notice the wooden-framed buildings that are typical of the Danish countryside. And many of the place names have more of a Danish than a Swedish ring to them.
Modern links to Denmark can be found in the town too. The ferry to Bornholm, a Danish island halfway between Sweden and Poland, sails out of Ystad harbour.
---
---
Ystad is also home to some of Sweden's best-preserved churches, including the medieval Greyfriars Abbey ("Gråbrödraklostret").
A few kilometres outside the town centre are Ale's Stones, a sort of mini Stonehenge. This ship-shaped monument is around 5,500 years old, built in the time of the Nordic Iron Age.
8. Kalmar – a castle fortress
Kalmar is a compact yet delightful city on the east Baltic coast of Sweden. Despite its modest size, Kalmar has played a massive role in Swedish history and is a great city to visit.
You can't help but notice the signs of this everywhere: the impressive Kalmar Castle traces its origins to the 12th century. In the Kalmar War of 1611, the castle was seized by the Danish.
The town was captured again in the Scanian War of 1670s. When the Scania region became part of Sweden, peace fell upon the city as it was no longer near the Danish border.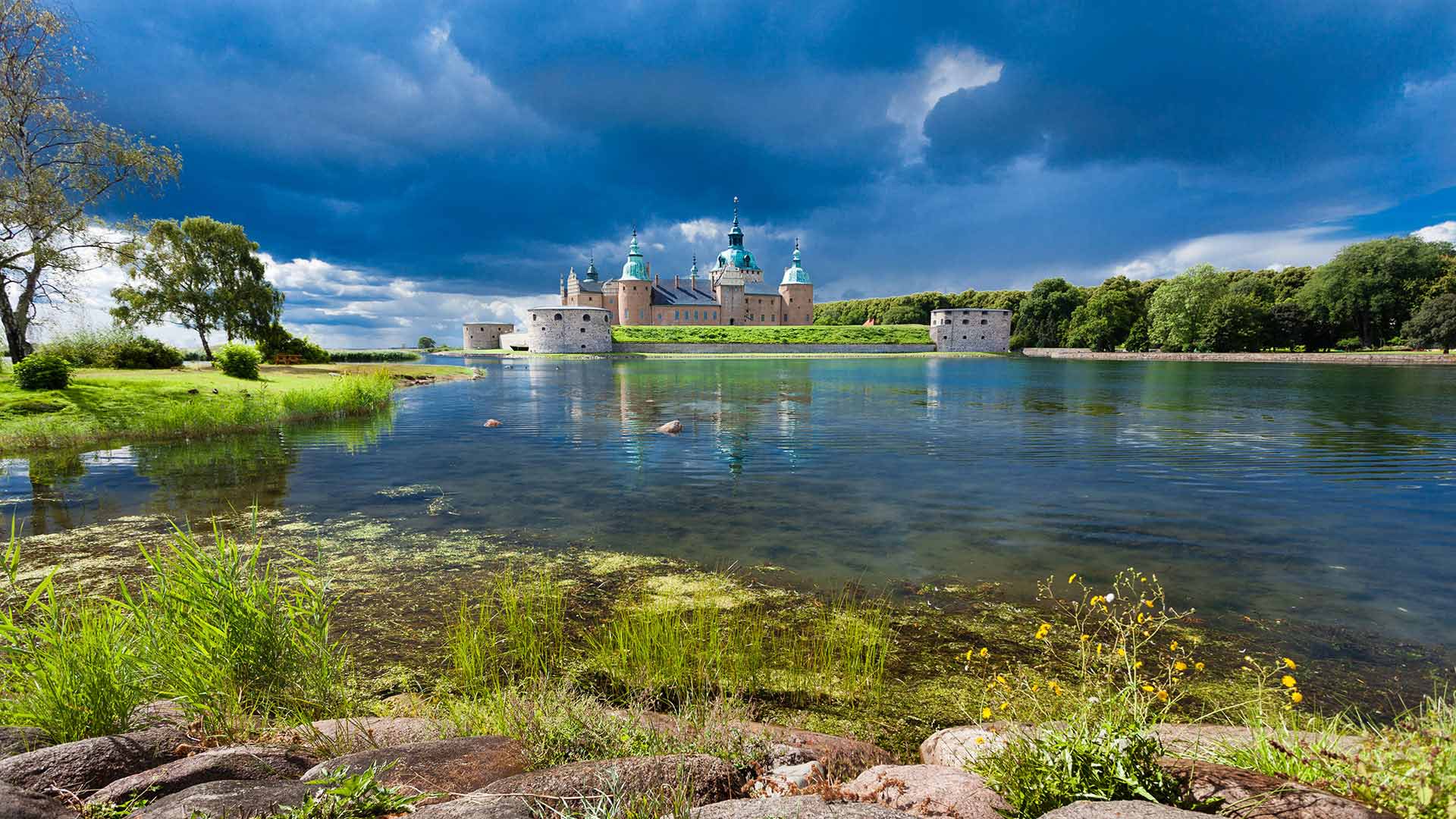 On your visit, explore the city's old town and castle, starting at Gamla Torget. Then cross the bridge to Kvarnholmen island and wander around the "new" town, which dates from the 17th century.
In the new town at Stortorget square, you can see the city's impressive Baroque cathedral. Afterwards, enjoy a Swedish fika – coffee and cake – at a local café.
Öland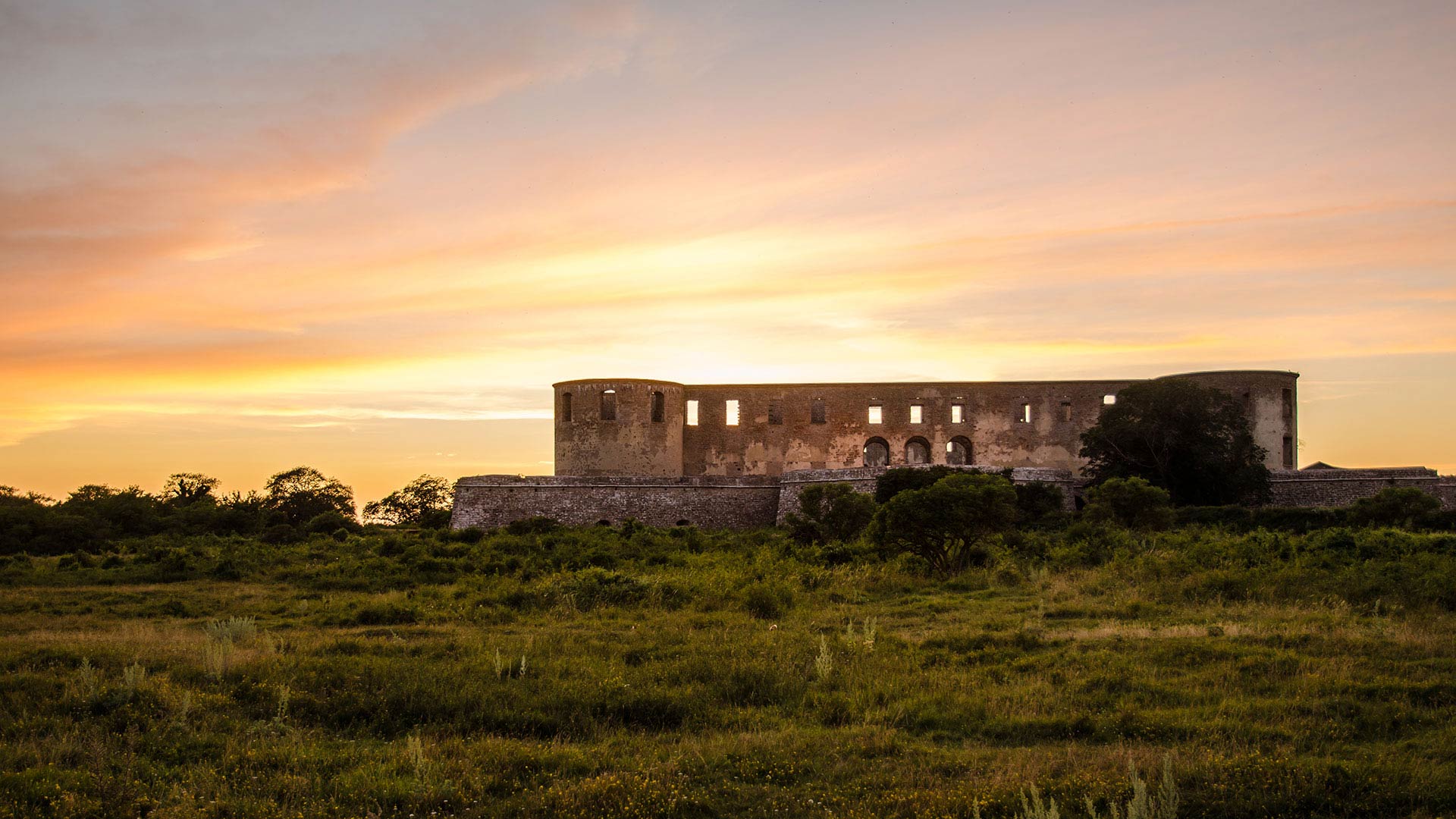 Kalmar faces the quaint island of Öland. Drive over the bridge and spend a while exploring the island's green countryside and pristine beaches. Borgholm Castle and Solliden Palace are also worth a visit. The latter is the summer residence of the Swedish royal family.
---
---
The south of Öland, known as Stora Alvaret, is a UNESCO World Heritage Site. Its unique limestone pavement habitat is home to rare plant species.
9. Örebro – parks and an island castle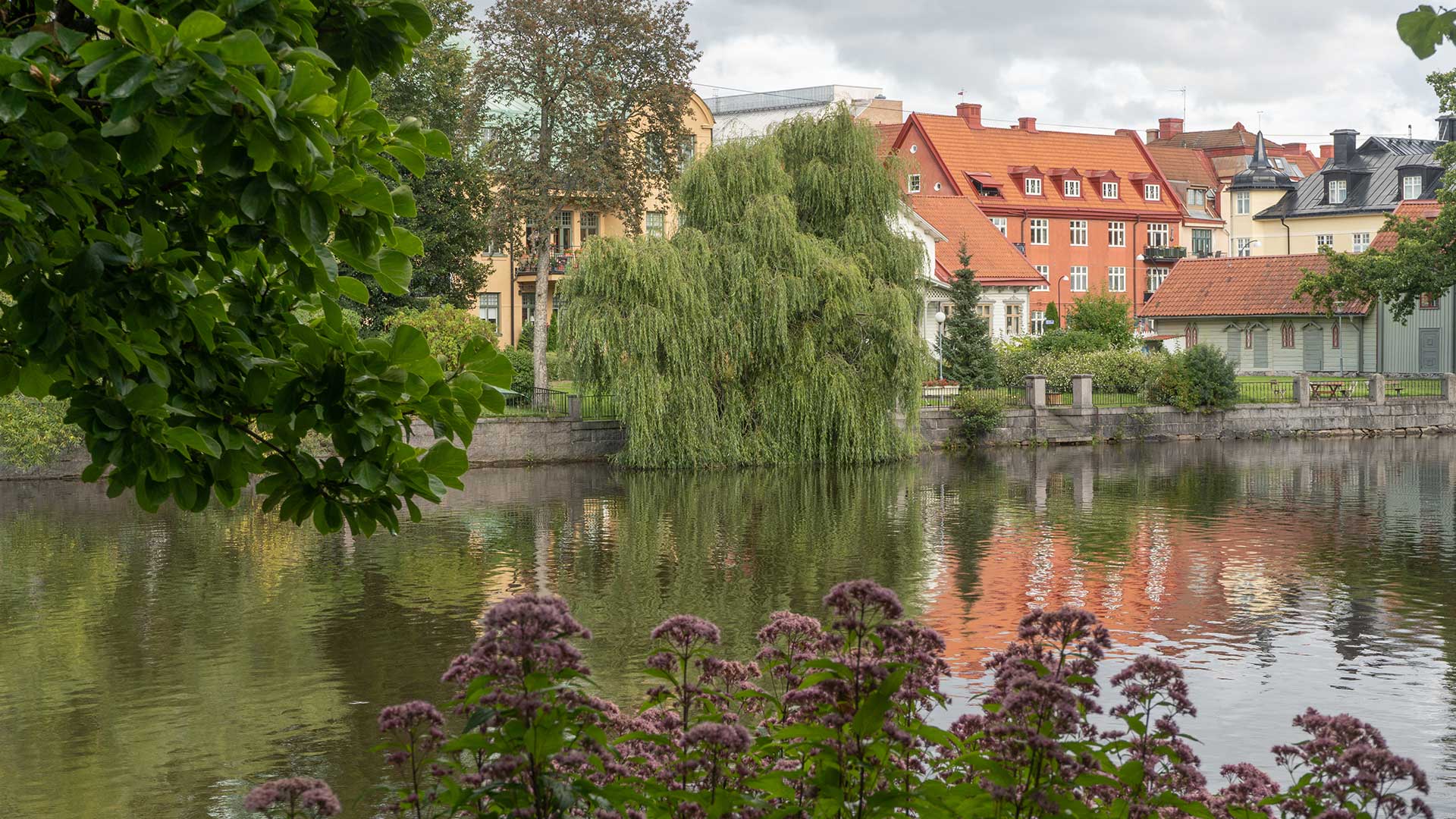 Nestled between national parks and nature reserves, the city of Örebro is filled with beautiful historic buildings and green spaces. The city itself sits on the shore of Lake Hjälmaren, and isn't far from some of Sweden's largest lakes.
The city centre's cobbled streets and charming architecture will draw you in. Don't miss the impressive Örebro Castle, strategically located on its own island in the middle of a river.
Örebro city centre is also packed with gourmet cafés and restaurants, so it's the perfect spot to grab a tasty lunch or dinner.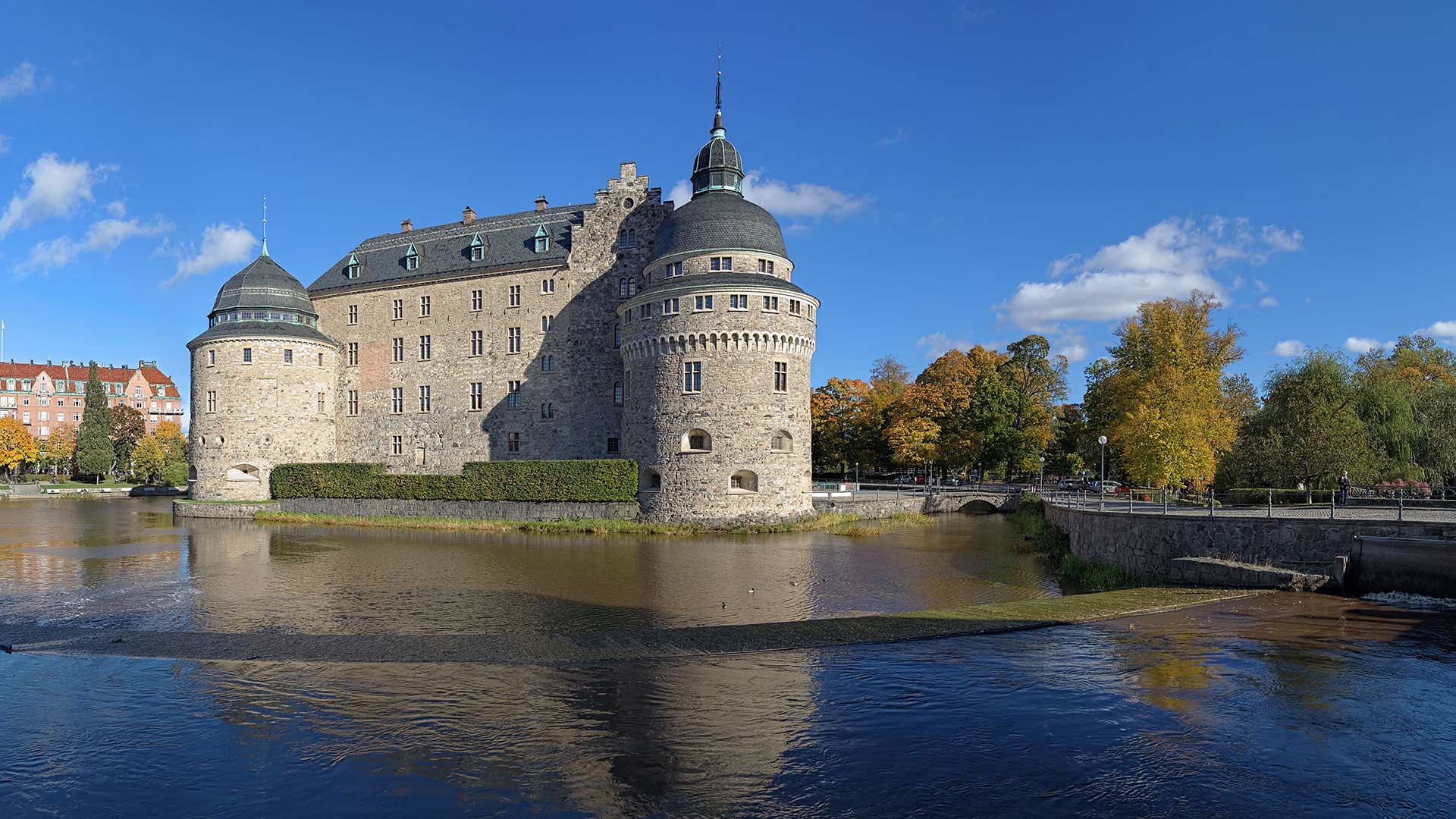 Just west of the city centre is the Stadsparken. Take a jaunt through this lovely park and head towards Wadköping, an open-air museum featuring traditional Swedish wooden houses from the 19th century.
If you're travelling with little ones, then a trip to the jungle-themed Lost City aquapark at nearby Gustavsvik is an absolute must!
---
---
In fact, Örebro's excellent location near vast forests and lakes makes it an excellent place to stop and explore the surrounding countryside. Why not add it to your circular itinerary of central Sweden?
One option would be to start in Stockholm and head up to Lake Siljan. There you can check out the town of Rättvik, known for its folk music. Then head south to the city of Karlstad, stopping off at Örebro on your way back to Stockholm.
10. Uppsala – the centre of Swedish science and intellect
Uppsala is the fourth-largest city in Sweden, but one of its most historical. The University of Uppsala, the oldest in Scandinavia, was founded in 1477.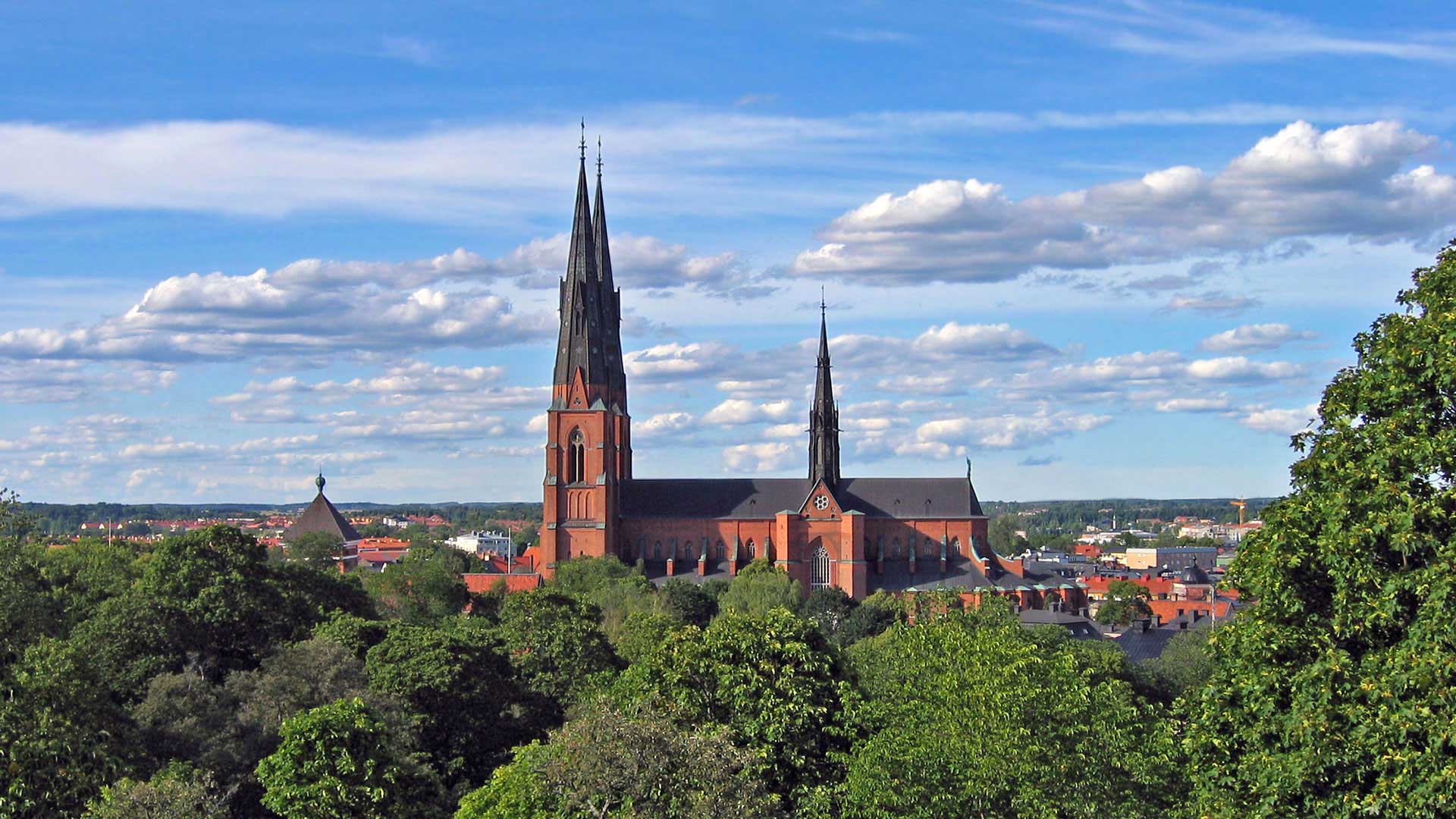 The city is defined by its relationship with science. Many important discoveries and inventions were made here, including the Celsius temperature scale in 1742.
Another famous Uppsala export is the binomial species naming system (basically, Latin names). This system was invented by botanist Carl Linnaeus. Visit the Linnaeus Garden and Museum to learn about his life's work.
If you've not had your fill of plant life after visiting the Linnaeus Garden, head over to the Uppsala Botanic Garden. This garden has its own glasshouse featuring tropical species.
Another way to experience Uppsala's importance as the centre of Swedish science and knowledge is at the city's museums.
Next door to the Botanic Garden is the Museum of Evolution. And a few minutes' walk away are the Uppsala Art Museum and Gustavianum, the museum of Uppsala University.
Uppsala's cityscape is also impressive. Don't miss Uppsala Cathedral, a High Gothic masterpiece – and the largest and tallest church in Scandinavia. Today, the cathedral is the seat of the Archbishop of Sweden.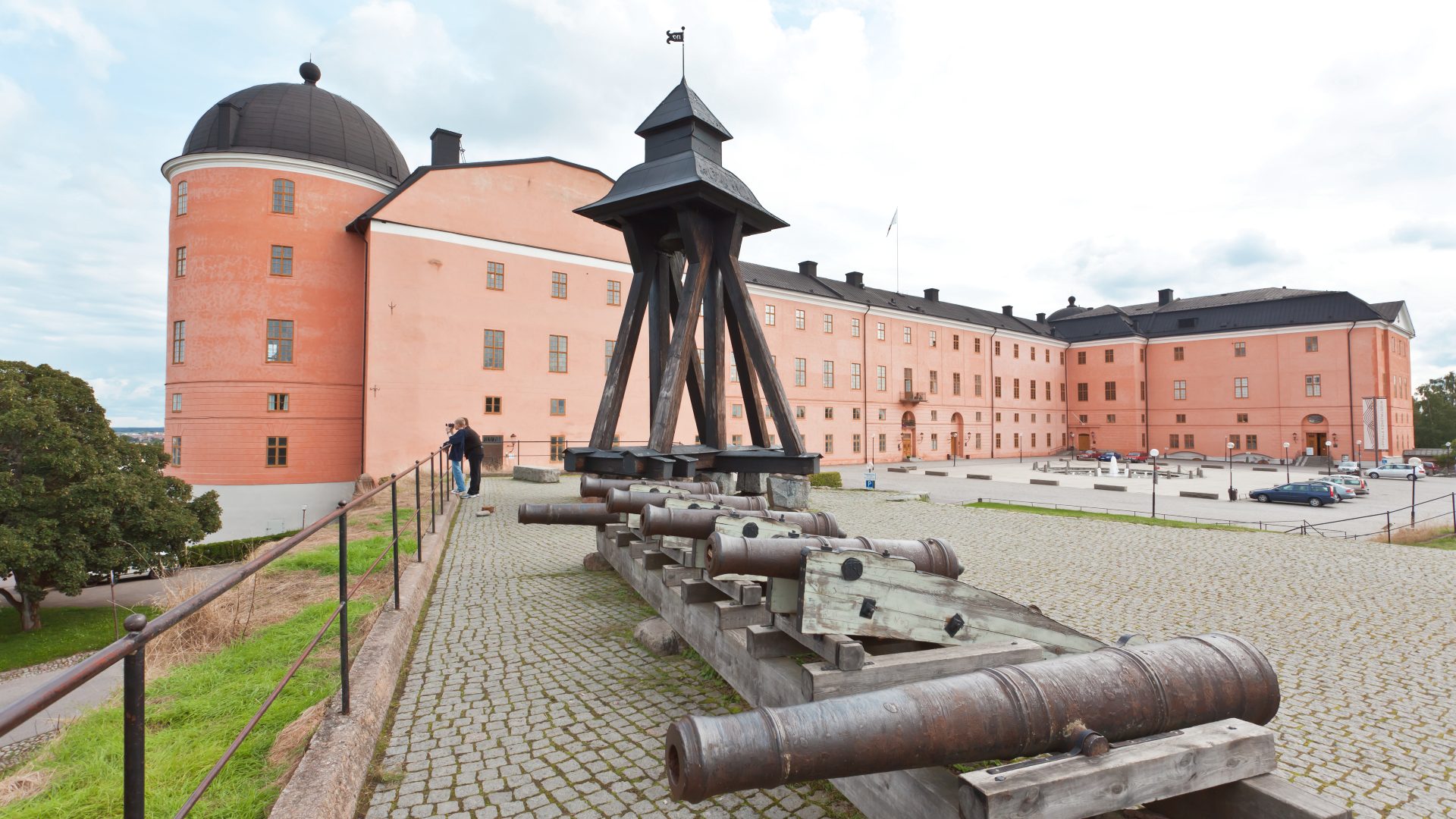 Then there's the Renaissance-style Uppsala Castle. This was built in the 16th century, when Sweden was reaching its height as a political power.
Round off your day in Uppsala by walking along the city's beautiful river, which divides the new and old towns. Then have dinner at one of Uppsala's riverside restaurants.
---
Now you have a taste of what the best cities in Sweden to visit have to offer. Cobbled streets, historic buildings and impressive castles are hard to miss. Then there's the fantastic New Nordic cuisine, yummy coffee and cake, and trendy shopping spots.
A holiday to Sweden lets you pack all of this in and more. And in between towns, you'll be able to take in incredible views of the rolling hills and endless forests of the Swedish countryside.
When it comes to getting between the top ten towns and cities in Sweden, you have plenty of options. Sweden has an excellent rail network, meaning you can leave the car behind.
---
---
Or if you prefer, you can go on a self-drive holiday. That way, you can access harder-to-reach destinations and go at your own pace. The choice is really yours.
Allow yourself to start dreaming about your Swedish town and city break. Browse these Sweden holiday itineraries to get all the inspiration you need!