You've booked your trip to Iceland, you know exactly where and what you'll get to see. Then comes time to fill your suitcase for this exciting adventure, but you don't know what to pack for Iceland.
The weather in Iceland can be a mystery as it is as varied as its incredible landscape, and that makes packing for a trip quite challenging.
Do you need shorts or a winter jacket for summer? Can you bring a swimsuit for a winter tour? We're here to help you with what to wear in Iceland, depending on when you visit this beautiful country.
Overview of the Icelandic weather
You may be wondering what the weather will be like when you visit. The truth is that in Iceland, whatever the time of the year, you can, and should, expect all seasons in one trip. Perhaps even in one day!
In summer, the weather in Iceland may be fresher than you expect. With possibilities of wind and rain, and maybe even snow if you come during the shoulder season. But July and August sometimes see heatwaves in the low to mid 20s°C (68-77°F).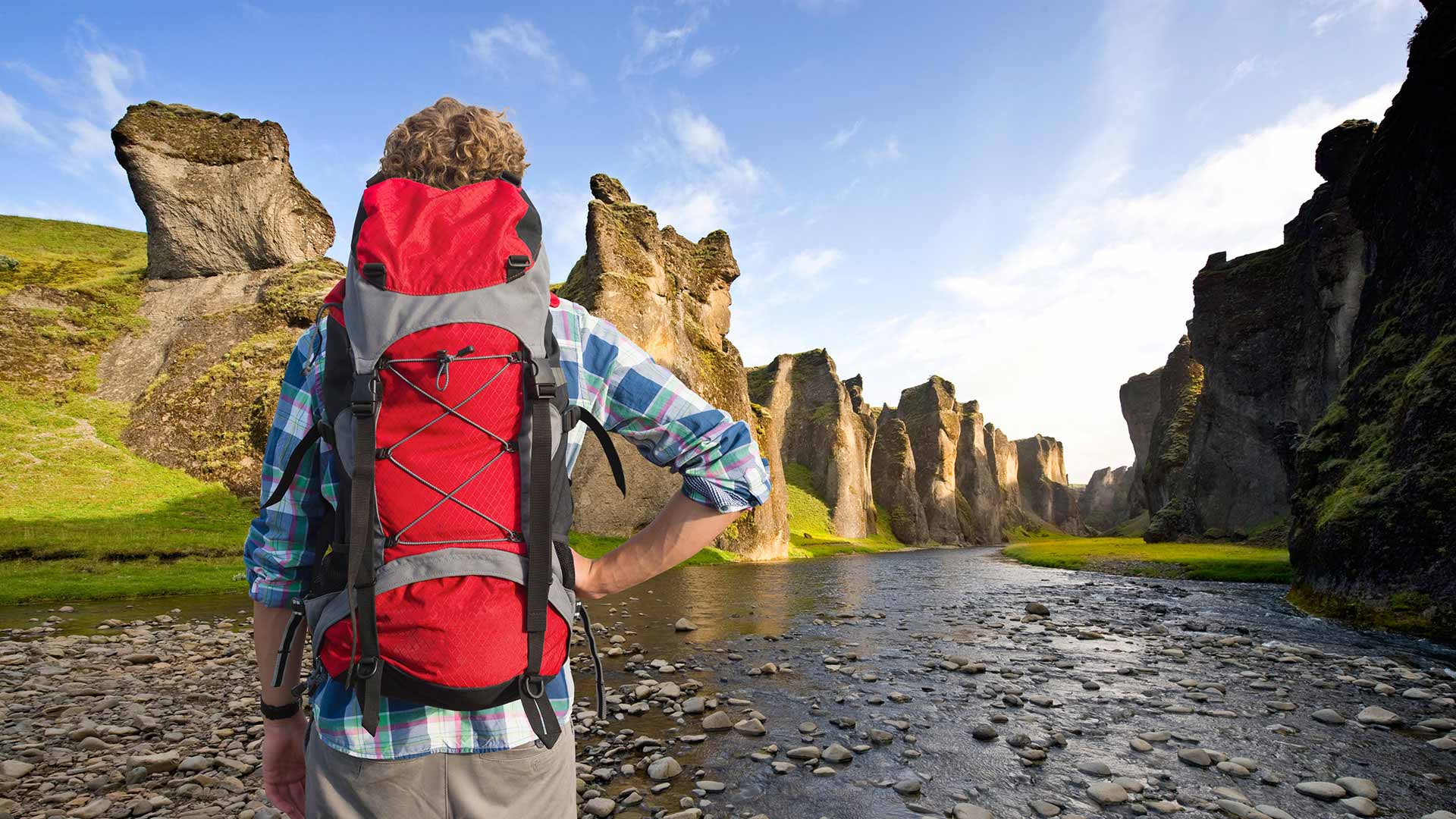 Icelandic winters on the opposite end of the spectrum are often not as 'icy' as you may expect. The temperatures usually hover around 0°C (32°F). You should brace yourself for some snow and chilly winds coming straight across the Atlantic.
There's a saying about the conditions in Iceland that rings true. "If you don't like the weather, wait 10 minutes." For that reason, layers are your friend so you can adapt to what Icelandic weather throws your way.
Pack smart to enjoy your trip to the fullest, come rain or shine. Read below to know what to pack and what to wear in Iceland for your upcoming trip.
What to wear in Iceland in summer
For a summer trip to Iceland (between May and September), it is a good idea to bring both light and warmer layers with you.
Light layers include t-shirts, thin long-sleeved shirts as well as shorts. For your warmer set, make sure to bring some trousers or jeans, and warm layers such as a fleece or thick jumper. This is especially true if you're only bringing a light outer shell.
This outer shell should be waterproof and possibly windproof if you want to be fully prepared. You could also bring an insulated winter jacket if you're worried about being too cold.
Having both thin and warm layers available means that you can easily adapt to the varying weather of the day. When you're out on a day trip, or visiting attractions along the Ring Road, you can simply add or remote clothing depending on the conditions.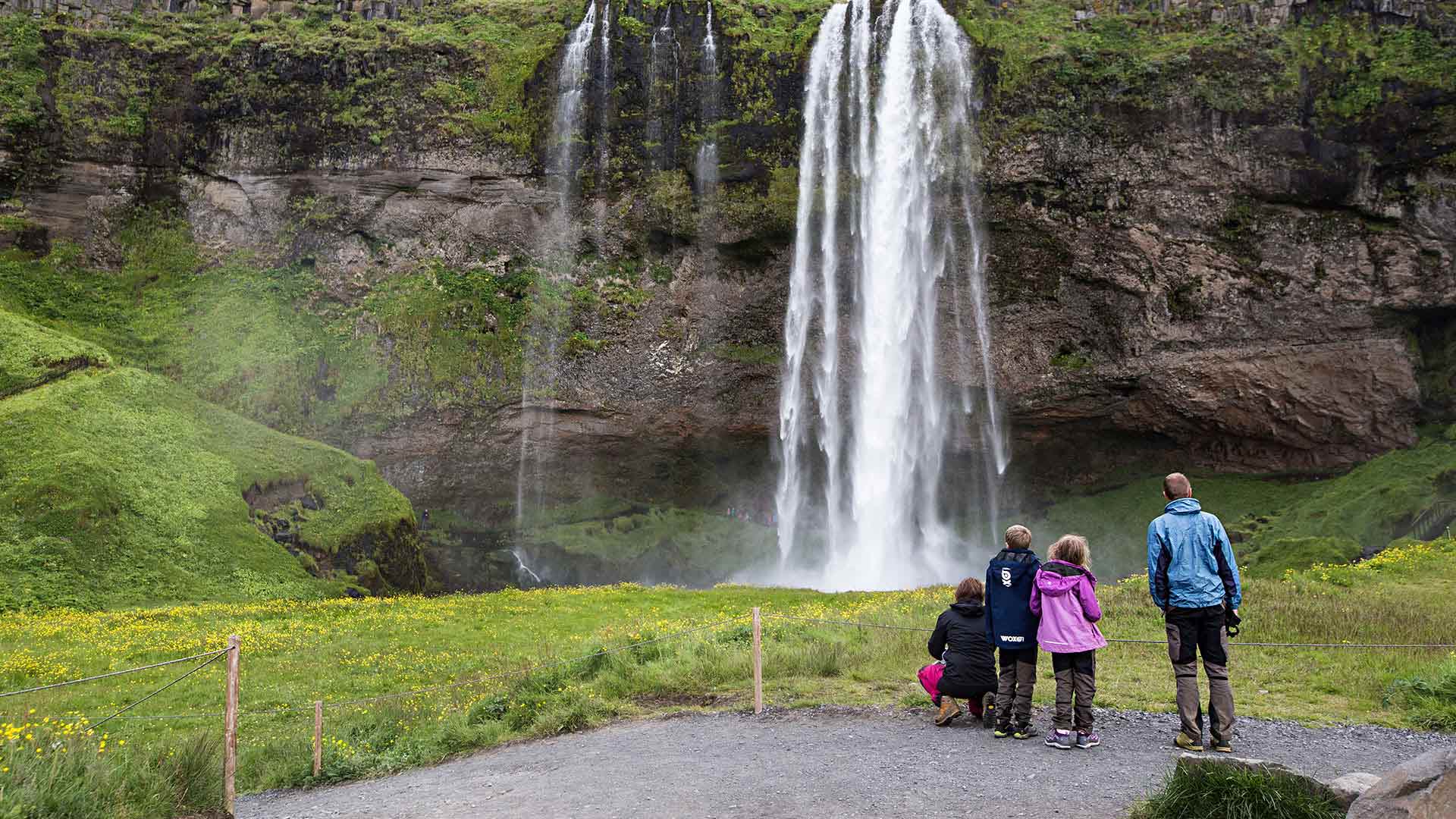 For scenic walks on beaches, cliffs or in national parks, you should wear some good hiking shoes or boots. Water-resistant boots are recommended throughout the year.
Additionally, in summer, some visitors find it difficult to sleep with the light of the midnight sun, so you may find eye shades helpful. It is also recommended to bring sunglasses and sunscreen.
It's good to know that while there are few insects in Iceland, small midges do thrive in the summertime, especially by lakes and streams. If you're planning on exploring the Lake Mývatn area especially, you should bring some insect repellent.
Finally, don't forget your swimsuit, towel and flip flops to take dips in the various hot springs and swimming pools around the country.
---
---
What to wear in Iceland in winter
When travelling to Iceland in winter, you'll want to make sure you stay warm and dry. While temperatures do not often drop below freezing, an insulated jacket is recommended due to the cool northerly winds. Adding some good base layers will keep you even warmer.
Good sturdy boots will help you enjoy the rough terrain of the outdoors while keeping your toes happy. As sidewalks can get icy and slippery, you may also want to bring ice cleats, also called ice grips or anti-slip soles, to give your shoes better traction.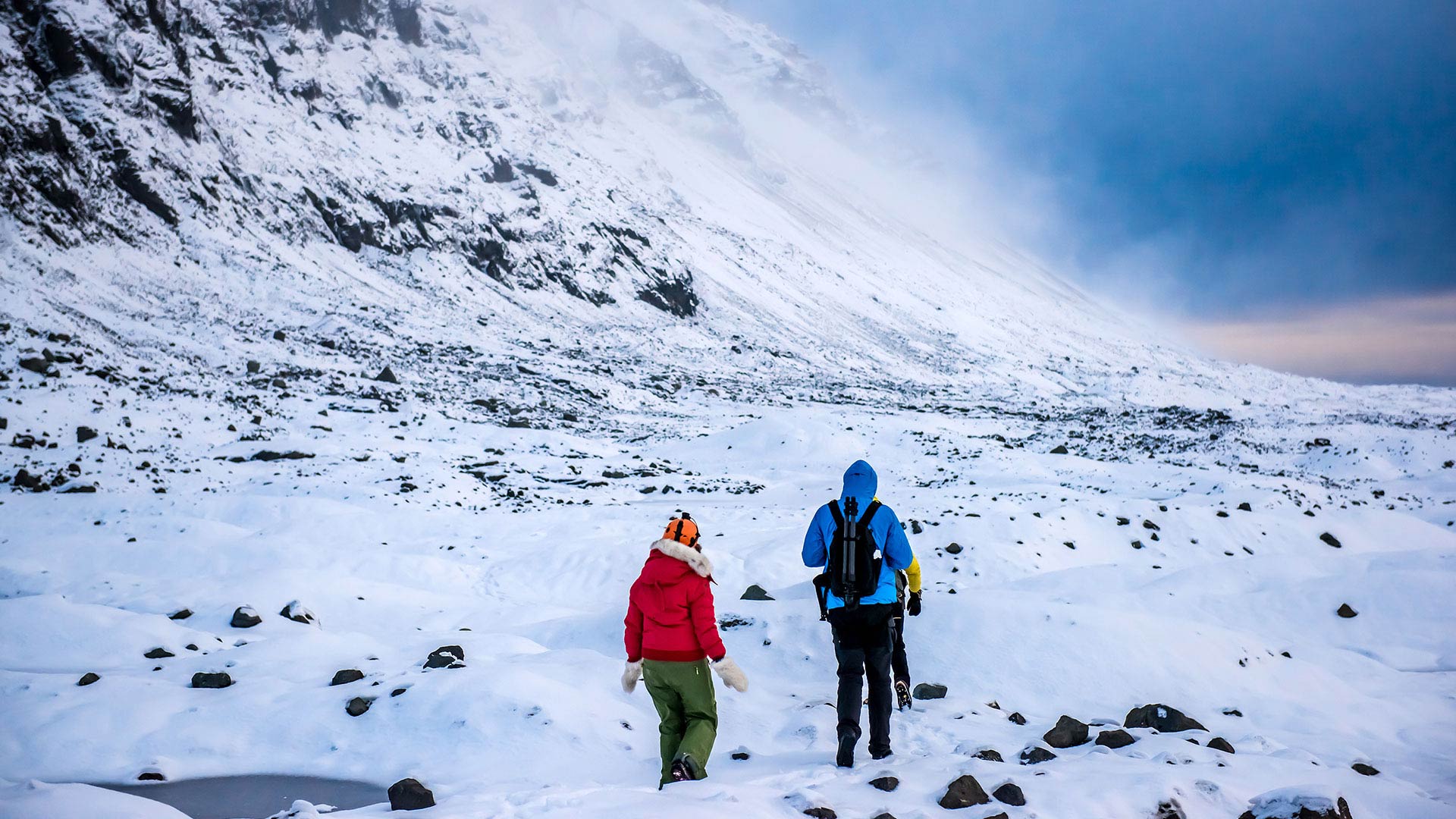 On a road trip, it's easy to think you'll be in the car keeping warm, but Iceland is made for exploring. You won't want to just see the stunning landscape from the window, but also smell, feel and discover it first-hand.
Go for a walk at the beach of Reynisfjara, wander around the spectacular Jökulsárlón glacier lagoon, and hop on a boat to spot some whales. All our tips will help you enjoy the beautiful sights without worrying about the temperatures.
It's good to know that some, but not all, outdoor excursions provide the necessary winter clothing, such as warm overalls. For that reason, make sure to pack winter trousers and snow boots to try your hand at snowmobiling or ice caving.
Like in summer, we recommend bringing your swimming attire. The swimming pools, hot springs, spas and hot tubs are all heated and ready to warm you up after a day of snow activities.
---
---
FAQs about what to wear in Iceland
For a quick overview of what you need to know about packing for Iceland, read the answers to your most frequently asked questions below.
What clothes do you need for Iceland?
As mentioned previously, whatever the season you're travelling to Iceland, you'll want to bring layers.
We've compiled a sample packing list of items you should bring with you regardless of the time of year you're visiting Iceland:
Fleece lined or lightweight wool jumper
Rainproof and windproof jacket
Rainproof trousers
Sturdy walking shoes with a good grip
Gloves, scarves, and warm hat
Thermal base layers, such as leggings and underwear (specifically for highland travel and activities)
Waterproof hiking boots and wool socks (specifically for highland travel and activities)
We also recommend bringing a swimsuit and quick-dry towel for visiting hot springs or spas, such as the Blue Lagoon. These are accessible all year long.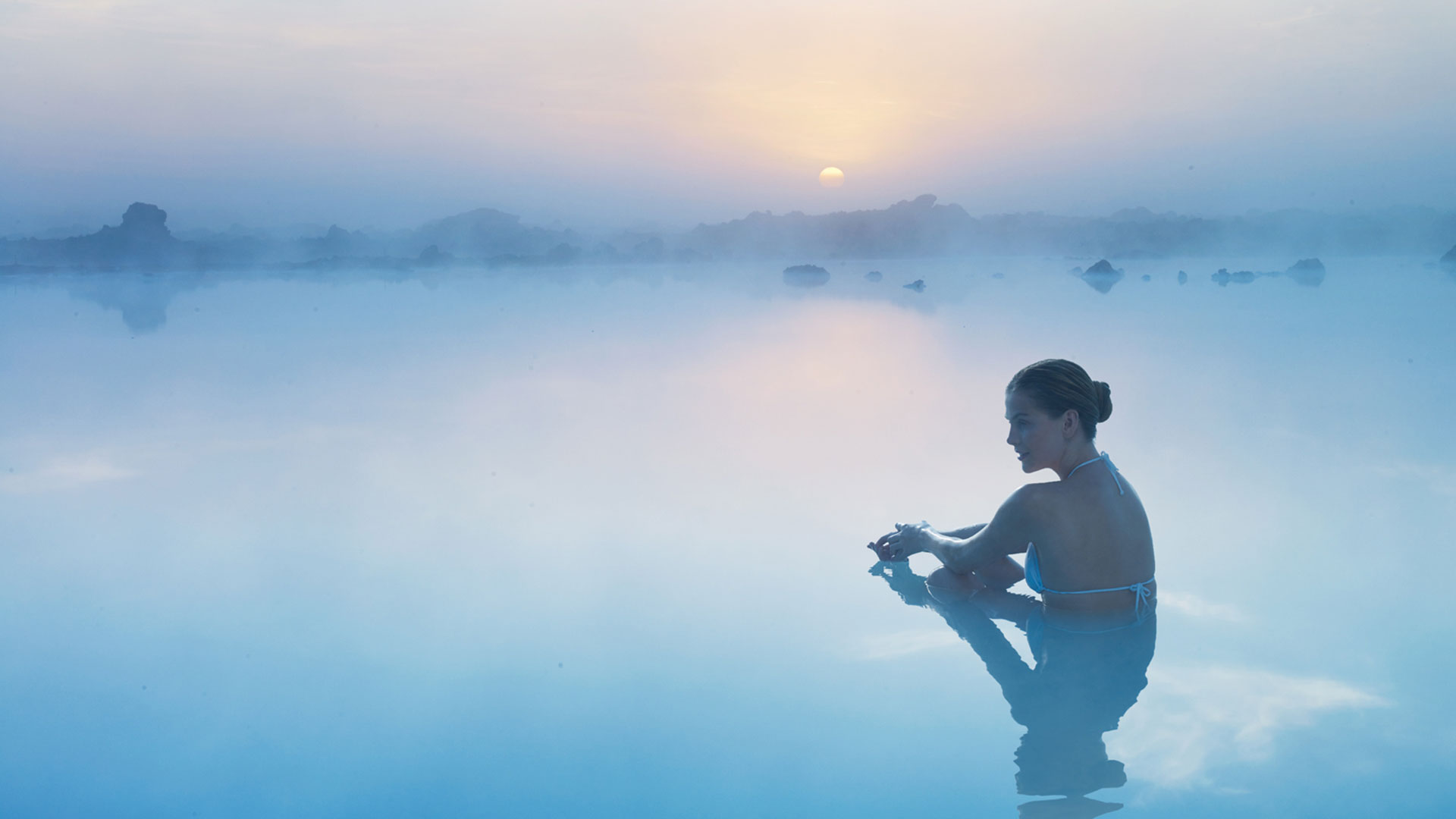 What shoes should I wear in Iceland?
Any shoes will do for a trip to Iceland. But depending on what activities you want to do, you may want to bring a good pair of walking shoes. This way you could go for walks on the uneven terrain at beaches and in national parks, amongst other fantastic locations.
If you plan to go hiking, you should bring good hiking boots and gear. Waterproof boots are best to keep your feet warm and dry despite the weather.
Do I need hiking boots for Iceland?
Yes, as mentioned above, you'll want good waterproof hiking boots shall you desire to take on longer walks. If you don't plan on going hiking, or taking more on adventurous pursuits, a pair of good walking shoes will do.
In winter, we recommend you bring a pair of warmer, waterproof boots to keep your toes warm.
---
---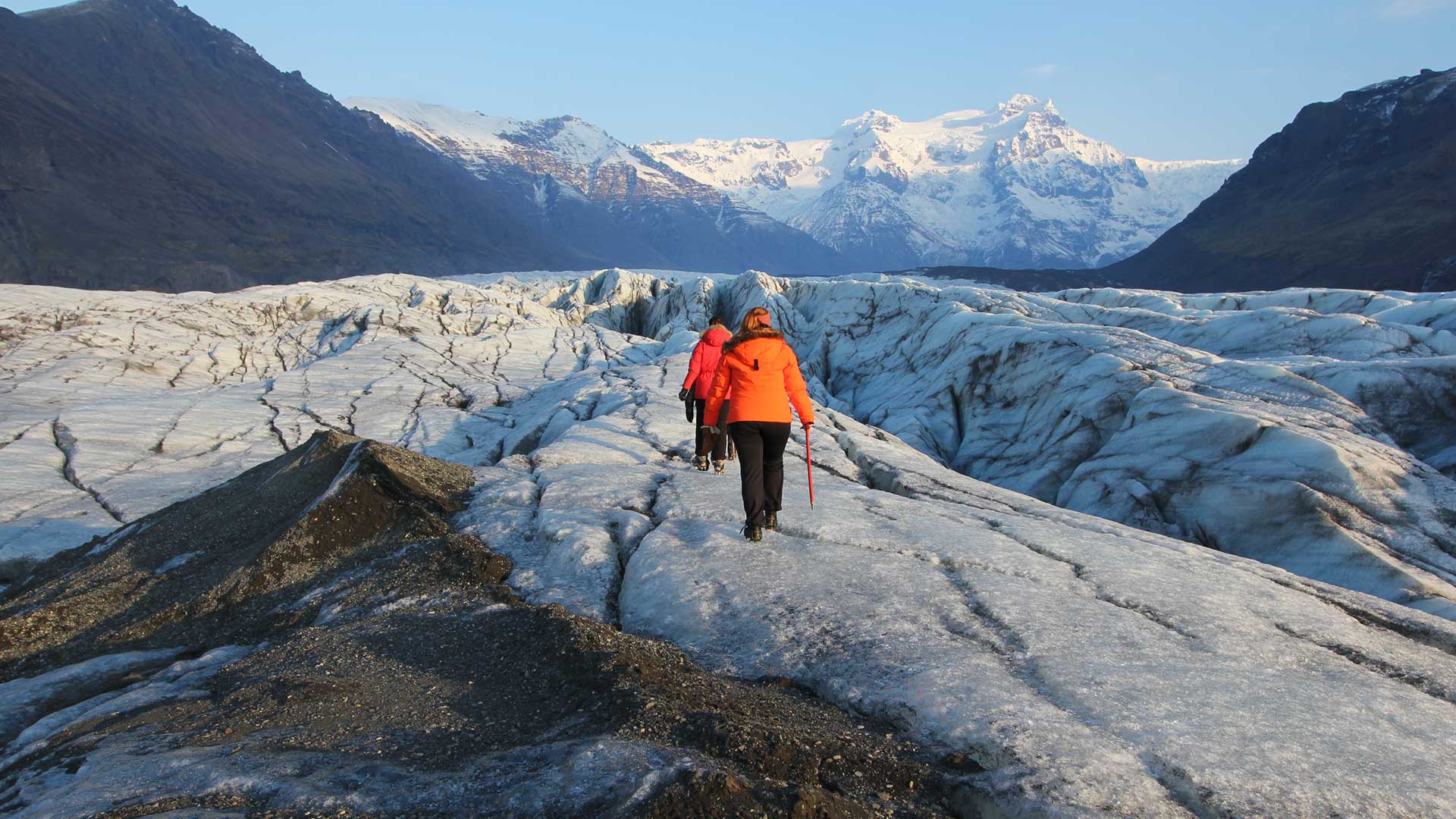 Can you wear sneakers in Iceland?
Of course, you can! They'll come in handy, especially during the summer, for visiting Reykjavík and going into local bars and restaurants.
But we recommend wearing a pair of sturdy walking shoes with a good grip when you head into the countryside. If they are waterproof it's a bonus.
This is so you are ready for the rough terrain of Iceland's natural landscape. This way you can go for scenic walks to admire the volcanoes, beaches, and glaciers, while staying dry and well-supported.
Even if you're simply going on a day tour of the Golden Circle, you may find boots useful. There are rough, uneven paths along waterfalls and inside the Þingvellir National Park.
What do you wear in Iceland to see the northern lights?
The best way to dress to go on an excursion to see the aurora borealis is to wrap up warmly.
Although the weather may hover just below freezing, it's always colder at night. Especially if you're standing waiting for the lights. You'll also find the wind adds another chill factor, especially on the deck of a cruise ship or by the coast.
Wrap up well with an insulated jacket, trousers, and good boots. You'll want to wear a warm hat and scarf as well as gloves. Bring heat packs to keep your fingers warm and ready to press the shutter button to capture the northern lights.
---
---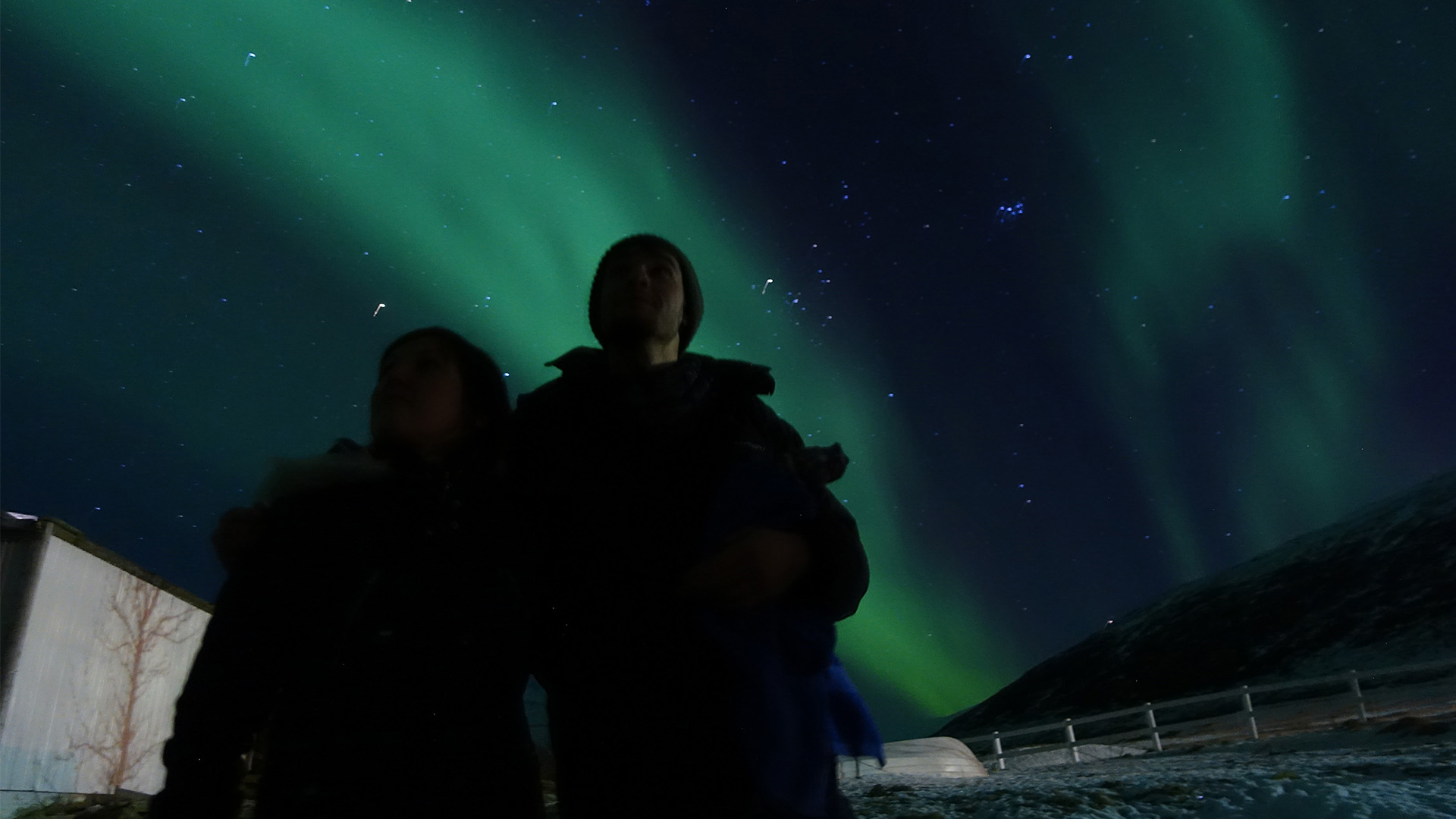 What should you not wear in Iceland?
If you're visiting in summer, you'll find that all kinds of clothes are appropriate. You may be lucky enough to be present during a heatwave and wear your shorts to go on day trips or walks.
A light jacket may be enough as well. You'll even find use for your swim suit! But we always recommend packing all the essentials, so you're not caught out.
In winter, you should wear insulated layers as well as waterproof and windproof shells. You'll probably want a pair of rain or even snow trousers to enjoy the great outdoors at this time of year.
Can you wear jeans in Iceland?
Yes, you can wear jeans in Iceland. The summer and shoulder season are especially good times to travel in your most comfortable pair.
If you plan to go on an adventurous excursion, we recommend wearing the appropriate, activewear clothing. You may also find it useful to have a pair of packaway rain trousers in your backpack to use if the conditions change.
In winter, if you plan to wear your trusty jeans, you'll want to also bring a pair of snow trousers to keep warm.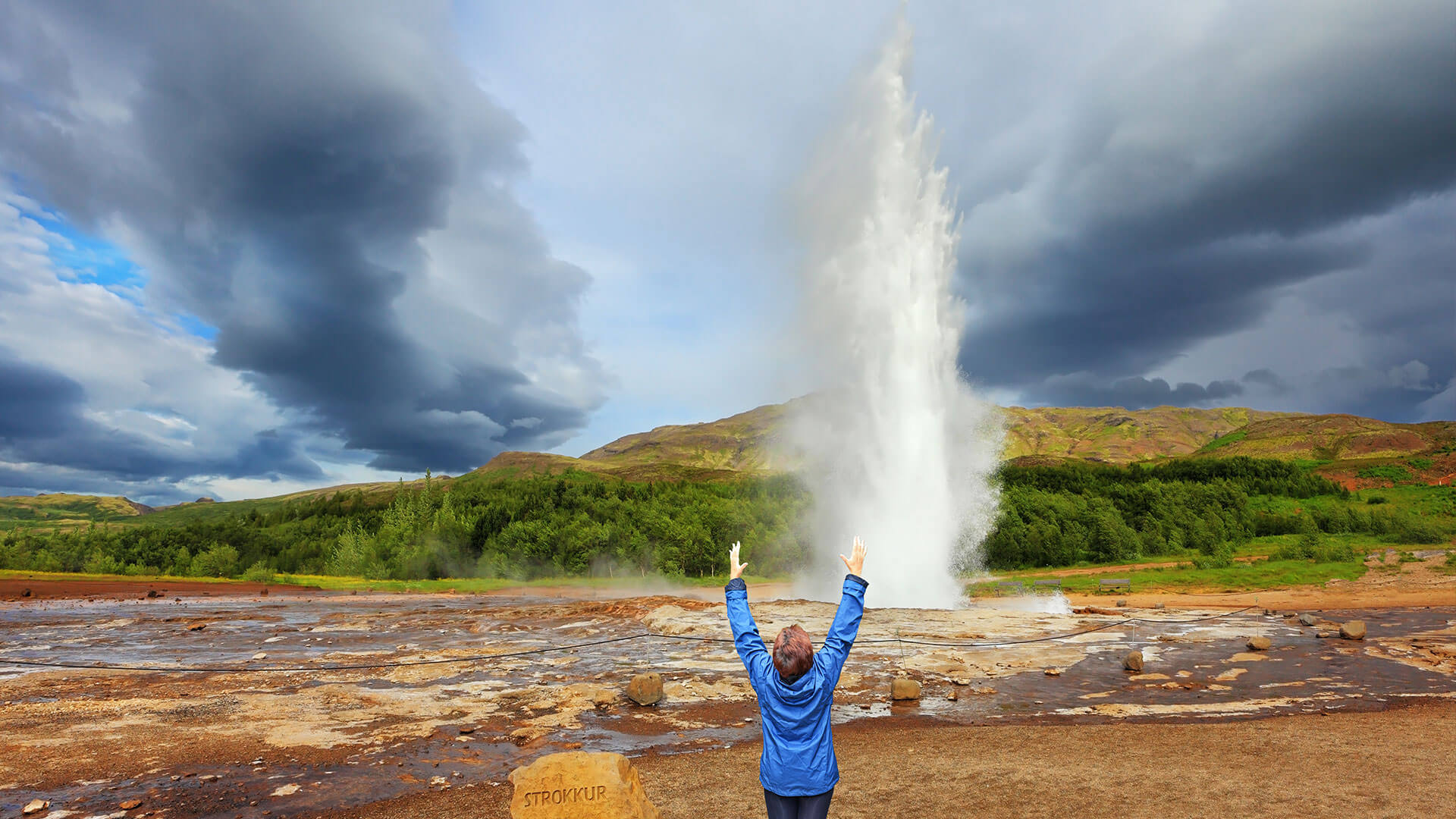 What to wear in Iceland at night?
Depending on where you are in Iceland and when you visit, you'll want to dress a bit warmer than during the day.
It's true that in summer the nights are short. But maybe you'll go out to explore at the wee hours of the morning or late in the day when there are less people around. At these times, you're likely to want to leave the shorts at the hotel.
Instead wear a warm jacket and bring a hat, scarf and gloves just in case.
During the winter, we recommend wearing another layer of fleece or jumper. Putting on an additional insulated layer, like thermal leggings, will also keep you warm.
Curious where the locals shop?
Icelandic apparel store 66° North sells a wide selection of outerwear for any weather condition Iceland may throw at you.
If you're feeling cold or wet after arriving in the Northern Atlantic, you may want to visit their shops on Bankastræti in Reykjavík or at the Kringlan or Smáralind shopping malls. On top of being useful, they will be a local souvenir you can wear for a long time.
---
You should now be well-equipped with packing suggestions and list of what to wear. So whenever you're planning on visiting Iceland, you'll be ready!
If you haven't yet planned your trip, browse our Iceland tours or get in touch with our Reykjavík-based travel experts. You can contact us via a live chat, toll-free numbers, or contact form.
Your dedicated travel consultant will help you plan the trip of a lifetime. And yes, they'll definitely give you local advice about what to pack and wear!