Iceland is a country with many natural wonders, like hot springs, glaciers, high mountains and rugged fjords. While the majority of them are accessible all year long, visiting Iceland in summer has many advantages. You can benefit from longer and warmer days as well as an abundance of activities.
From hiking to festivals, and even ice cream, we've compiled the best things to do in Iceland in summer. These activities are specific to that bright season and you're sure to find something here to fill your adventure to Iceland.
---
---
How is Iceland during the summer?
First off, let's get the details sorted out. You may want to know what to expect during Iceland's summer months.
Summer is a great time to visit Iceland. Not only will you be able to take advantage of the long hours of daylight and warmest weather of the year, you'll have plenty of activities to choose from.
The height of summer, June, July and August, is the popular tourist season. For that reason, you may find you're not alone at famous sites along the Golden Circle or the South Coast. This means it's a good time of year to go off the beaten path.
For a quieter time, you could visit during the shoulder season, in May or September. At these times, you'll still enjoy some lovely weather, long days, but fewer visitors at popular sites.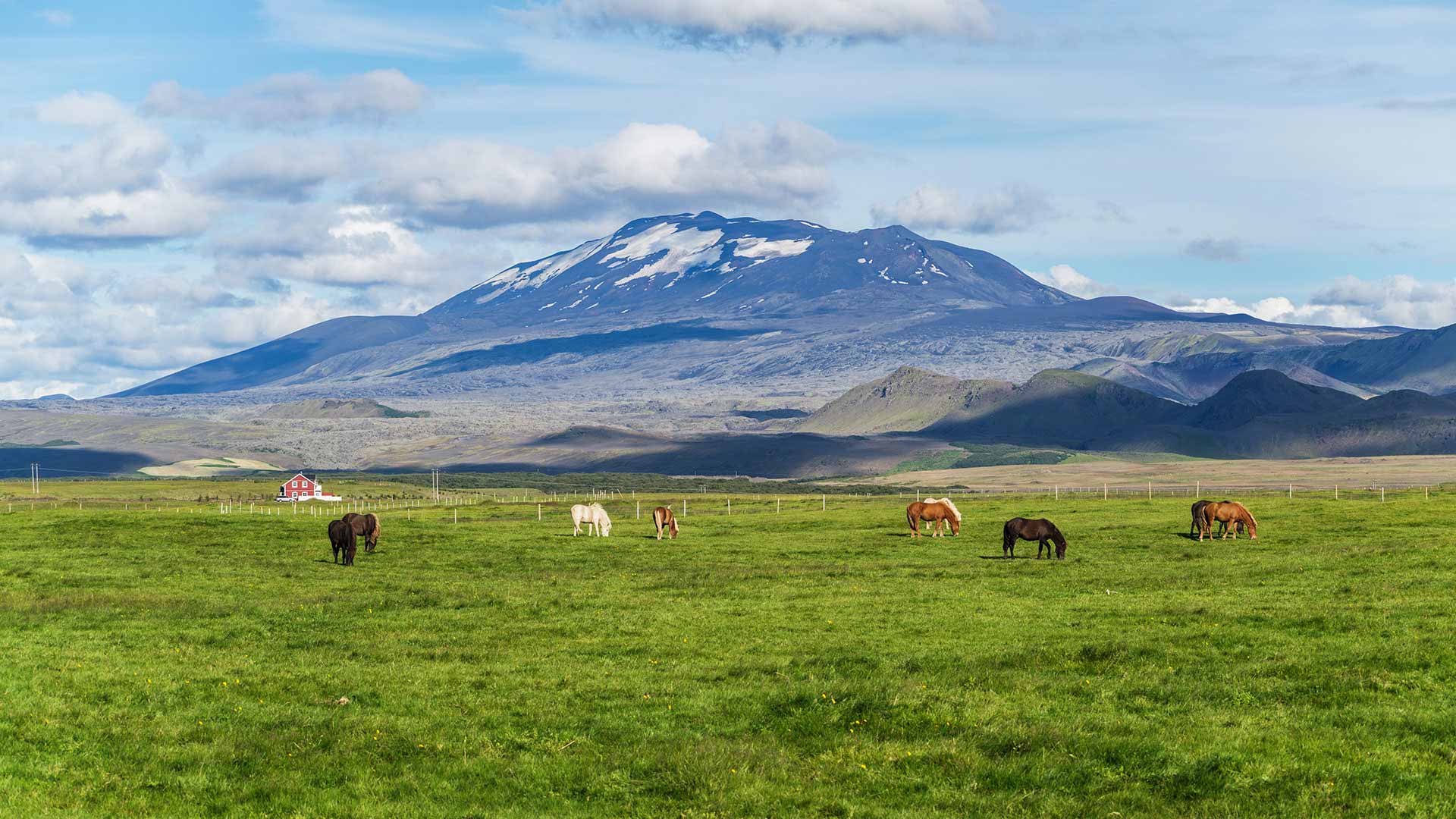 What kind of weather can I expect during the summer in Iceland?
To get an idea of the best things you can do during your trip to Iceland in summer, it's best to be aware of the local weather conditions.
In summer, you can expect this Nordic island to still be cool, with average temperatures of 10–13 °C (50–55 °F). The mild weather in Iceland will allow you to take on activities like hiking without overheating.
But fear not, summer in Iceland is guaranteed to be the warmest weather of the year. Every year, there are warm days in the low to mid 20s °C (68–77 °F).
You'll also find that the west coast is warmer than the east or even North Iceland. This is thanks for the Gulf Stream, which brings warm currents from the south.
And now here are the best things to do in Iceland in summer:
1. Take a tour of the highlands
The highlands are impassable in the winter, so summer is the time to visit if you want to discover this remote and stunning region. You'll be rewarded with views over vast glaciers, mountains, towering volcanoes and much more.
The roads usually open mid-June, depending on the weather and snow. They are closed by late September.
Only 4x4 vehicles can go on these mountain roads, so make sure to mention that's what you plan to do when renting your car. You'll need to be confident driving along rough, unpaved roads and crossing un-bridged rivers.
You could also book a private guide take you on a tour of the highlands. This way you can sit back, relax and enjoy the stunning wilderness that few get to see.
---
---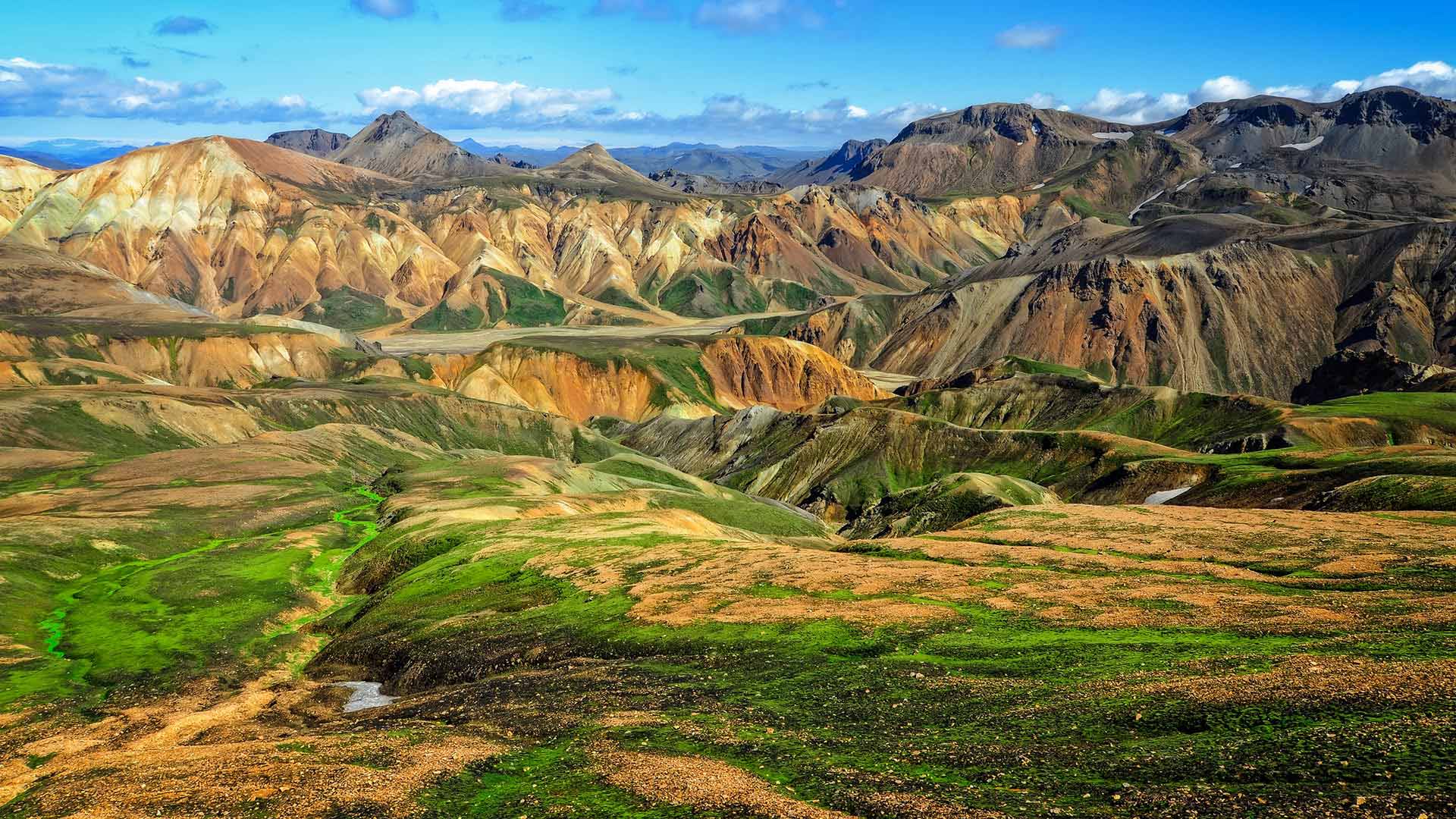 2. Enjoy ice cream in Reykjavík
The locals will be quick to tell you that one of their must-dos of the summer and perfect date is to go out for ice cream.
Whatever the weather, you're sure to find a queue in front of Ísbúð Vesturbæjar, a Reykjavík institution. We can assure you it's worth the wait!
3. Spot cute puffins
After spending 8 months at sea, the puffins return to shore for the summer to reunite with their mate and nest. Arriving in late April, 60% of the entire Atlantic puffin population call Iceland their home.
That is about 4 million pairs of puffins creating colonies spanning vast sea cliffs. You'll find these around the country, but the most popular ones are located in North Iceland and along the beautiful Westfjords.
One of the popular ways to see these crowded bird cliffs from up close is to go hiking. Walk along the coast to spot these colourful birds and their nests.
For a leisurely way to see them, think about adding day trips to your itinerary. For example, you could drive north from Akureyri to hop onboard a boat tour to Grímsey island. This area is ideal for spotting puffins and whale watching. That's the best kind of two-for-one deal!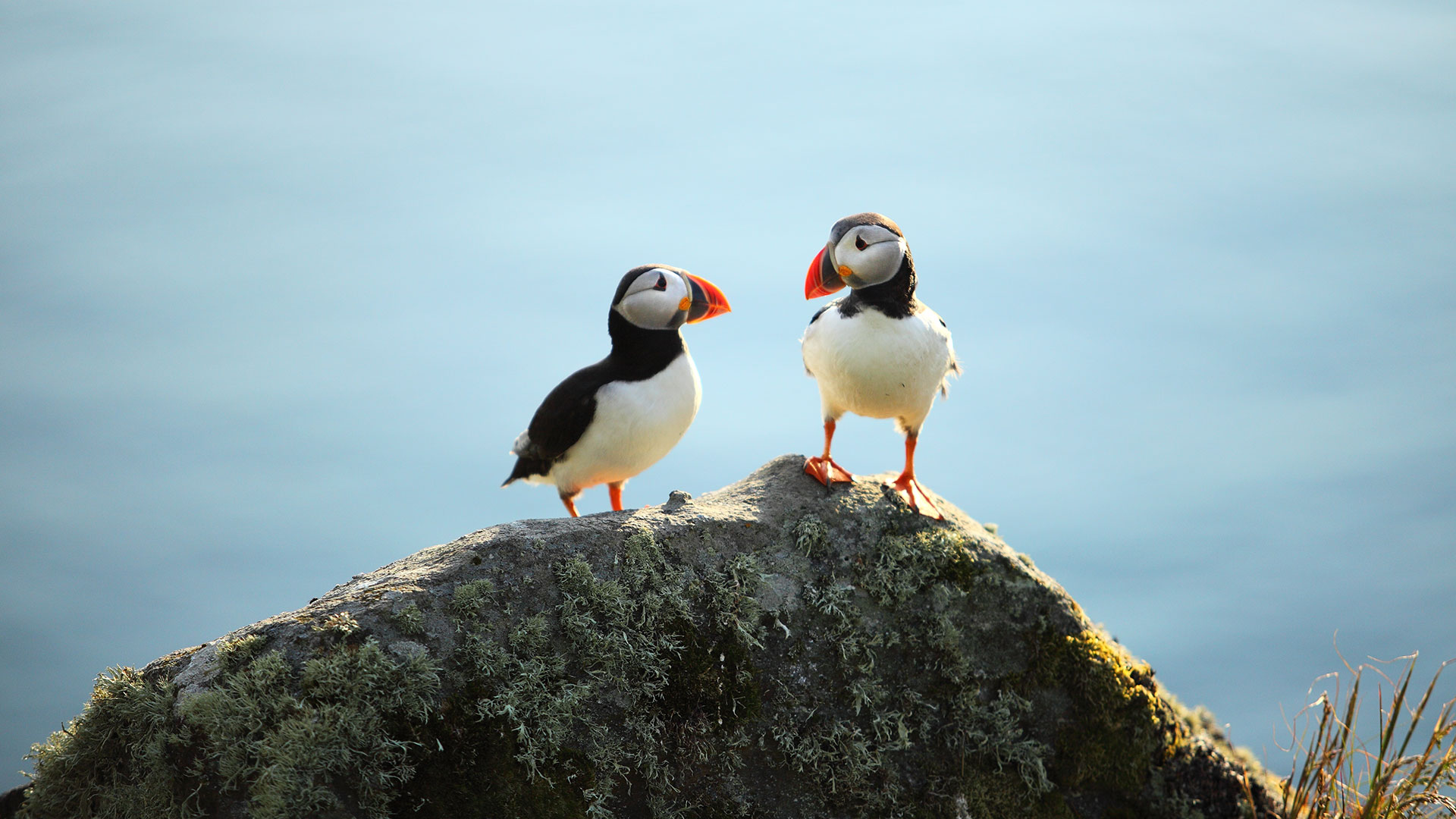 4. Experience the midnight sun
A self-drive tour around the Ring Road in Iceland is feasible all year long. But in the summer, you'll be able to enjoy the midnight sun to make the most of your tour.
The midnight sun is a phenomenon whereby the sun does not set below the horizon. It happens inside the Arctic Circle in summer, and Iceland has an ideal location just south of it.
With 18 and 23 hours of daylight, you get extra-long days for exploring. Spend longer days on the road or go to popular sights early or late in the day to avoid the crowds.
Local tip: You may want to bring an eye mask to sleep despite the brightness.
---
---
5. Attend a festival
Whenever you are coming to Iceland in summer, there will be events hosted around the country. The summer is a time for celebration after a dark winter. It all starts with the "First day of summer" celebrations in April.
In Reykjavík, you'll find the Arts Festival in May and Seafarer' Day in early June. Later in the month, you could join locals to celebrate the country's national day on 17 June.
Want to have a real Viking experience? Come along to Hafnarfjörður (a town near Reykjavík) to attend their Viking Festival in mid-June. You're in for staged battles, archery and more.
July sees quite a lot of music festivals, from Siglufjörður to the Eastfjords.
Finally, August is a busy month with Reykjavík's Culture Night, Marathon, and Pride celebrations.
6. Visit the Westfjords
While you can drive around the island in winter, the famous Ring Road doesn't stretch to this area, leaving the Westfjords cut off at this time of year. Summer is therefore the ideal time to visit.
What's so special about the Westfjords, you ask?
Along with the highlands, this peninsula is one of the most remote and sparsely populated regions of Iceland. It is characterised by unspoilt natural landscapes, such as fjords and high mountains. As well as impressive bird cliffs, you could enjoy the beautiful coastline, hiking paths and more.
Read about the best things to do in the Westfjords here. This includes marvelling at waterfalls, roaming along red sand beaches, and immersing yourself in the history of the area in Ísafjörður, the largest settlement.
---
---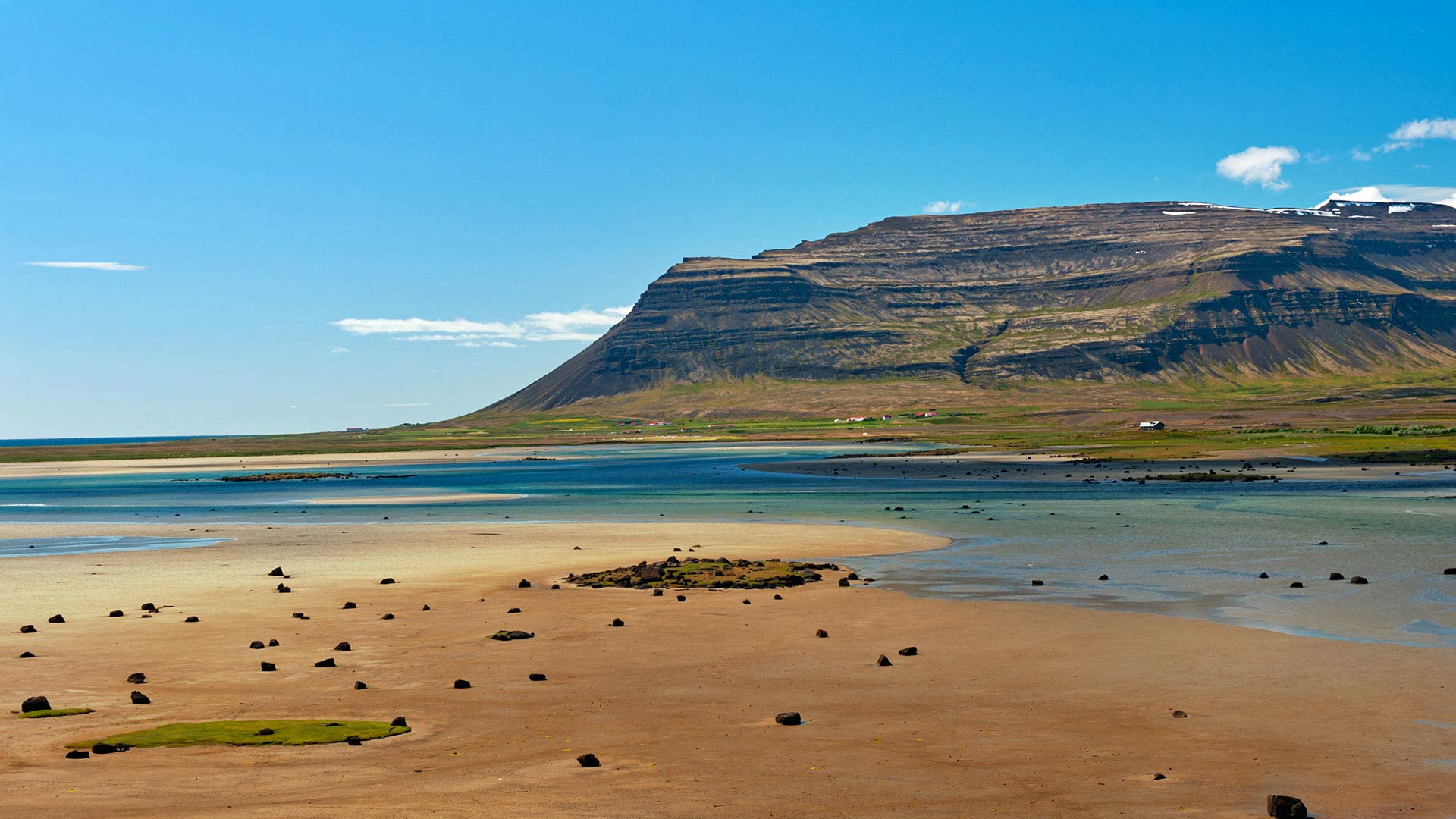 7. Celebrate the solstice
The summer solstice is usually on the 20 or 21 June every year in the Northern Hemisphere. It marks the longest day of the year, which, in Iceland, happens to be indeed very long.
In fact, you'll experience a near midnight sun at this time. In the capital of the north, Akureyri, which is located right below the Arctic Circle, you can expect nearly 23 hours of daylight.
The period surrounding the summer solstice is also called midsummer. It is an important date, celebrated in many of the Nordic countries. In Iceland, you'll find bonfires and solstice parties.
Reykjavík hosts the biggest of these with the Secret Solstice Festival. If you're in town, you could celebrate with the locals at this fantastic music festival with established and up-and-coming artists.
---
---
8. Sail amidst icebergs
If you're fascinated by all things Iceland, you may have already seen photos of the shining Jökulsárlón glacier lagoon. This exquisite location is set against the backdrop of the Vatnajökull National Park on the south coast nearer East Iceland.
What makes this lagoon special are the icebergs breaking from the Vatnajökull glacier and bobbing their way along the water and out to sea. Their blue colouration is another point of interest for many and makes for striking photos.
Whether you're on a private drive, small group tour, or a road trip, you can stop to admire it all year long. But between May and October, you could join an exciting amphibian-boat trip onto the lagoon. Some of our tours already include it, or you could add it on as an optional excursion.
Your guide will explain the geology of the lagoon, and you'll get to admire the icebergs from up close and maybe even see some seals.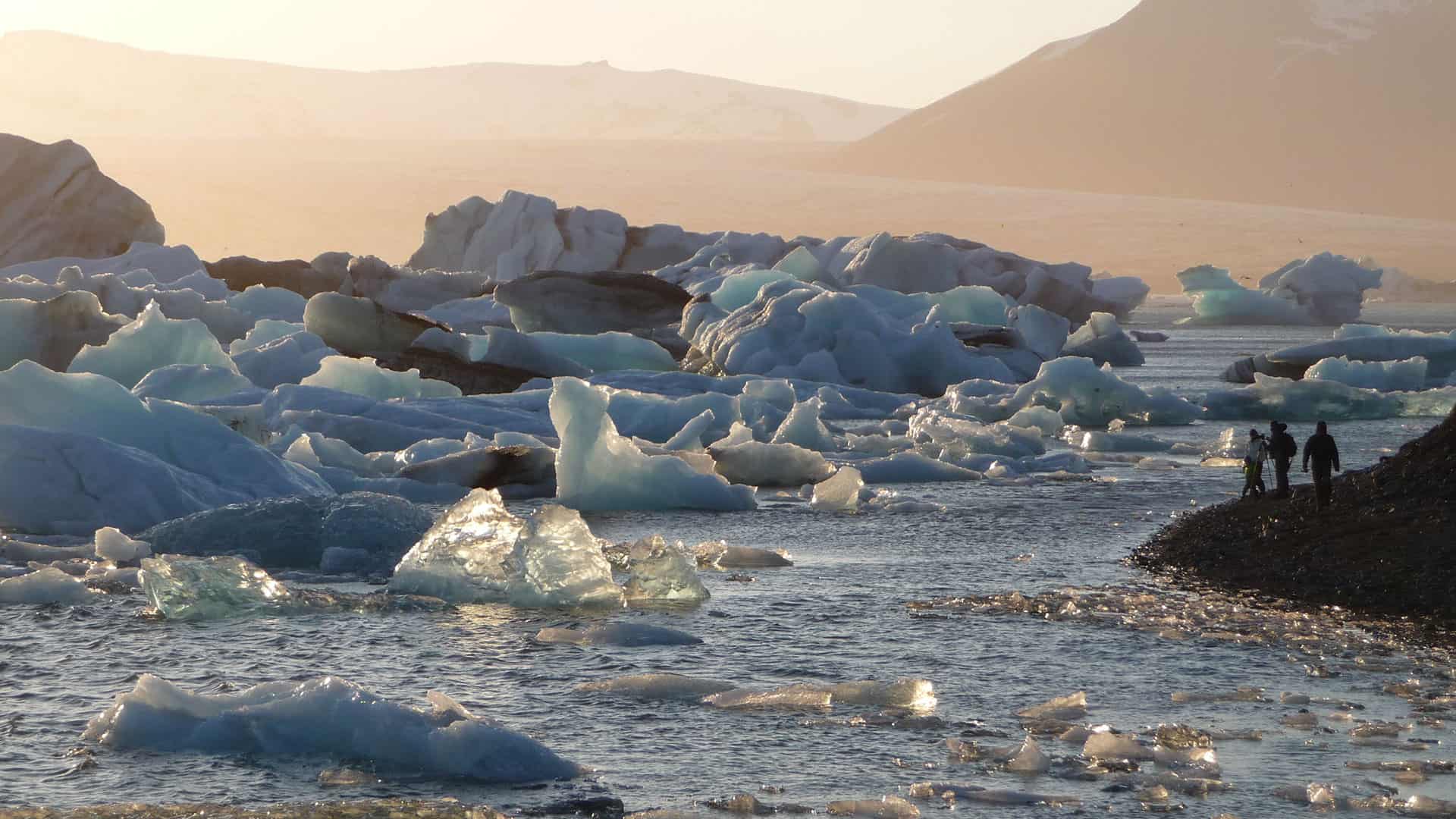 9. Dip your toes in the sea
All year long, you can enjoy the many geothermally heated swimming pools and hot springs. They are dotted around the country and a must try when travelling to Iceland.
But in the summer, you may be able to dip your toes into the cold streams of the ocean. We recommend Nauthólsvík, a geothermal beach in Reykjavík. And if it gets too cold for you, you could enjoy the hot tubs nearby.
10. Go whale watching
If you want to go whale watching, you're in for a treat as Iceland is one of the best places in Europe to witness these gentle giants of the sea.
Tours are available all year long, but summer is generally a better time to enjoy this activity. The sea can get quite rough in winter, so if you're unsure how strong your sea legs are, a summer cruise is ideal.
Another bonus point for the summer is the greater number of whales visiting the waters around Iceland at this time. You may spot minke, humpback and sperm whales. If you're lucky, you may even catch sight of an elusive blue whale.
The two best locations for whale-watching boat tours are from Reykjavík, or Húsavík in the north. The latter is also known as the "whale watching capital of Iceland," telling you everything you need to know.
---
---
11. Go hiking in the stunning landscape
The summer is the ideal time to go hiking in Iceland. With an abundance of mountains and hiking trails, you'll only need to narrow your options to pick the best ones for you.
Here are a few suggestions:
To go hiking, prepare yourself for all kinds of weather and don't forget to bring all the necessary gear with you. This includes sturdy and waterproof hiking boots, activewear, a cap, water bottle, and packaway rain and windproof jacket.
---
---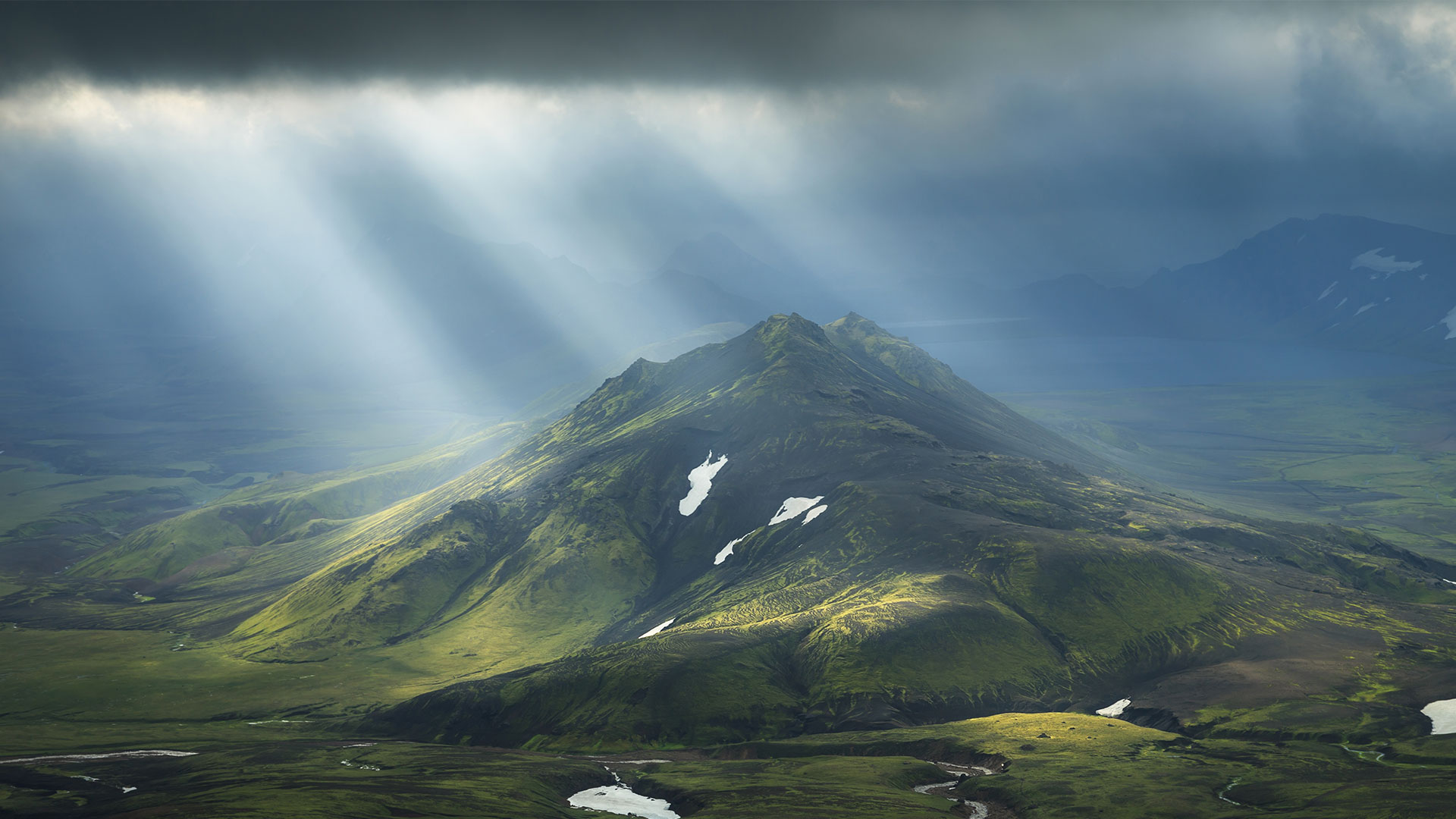 12. Enjoy a glacier adventure
The best time to enjoy the glaciers in Iceland is in winter. At this time of year, you could take a day tour to go ice caving and admire the frozen landscape.
But there are still plenty of ways to enjoy a worthy glacier adventure in summer. The whole family may enjoy visiting the Perlan exhibition in Reykjavík. Here you can experience an ice cave and more of Iceland's natural forces inside one cosy facility.
You could sail amongst icebergs at Jökulsárlón glacier lagoon, as mentioned above. Into The Glacier excursions are also available all year long. On this tour, you will head deep inside Langjökull, Iceland's second largest glacier.
Finally, guided glacier walks are available year-round, so you can enjoy some in summer if you want. Explore Sólheimajökull, part of Mýrdalsjökull, or Svínafellsjökull.
---
---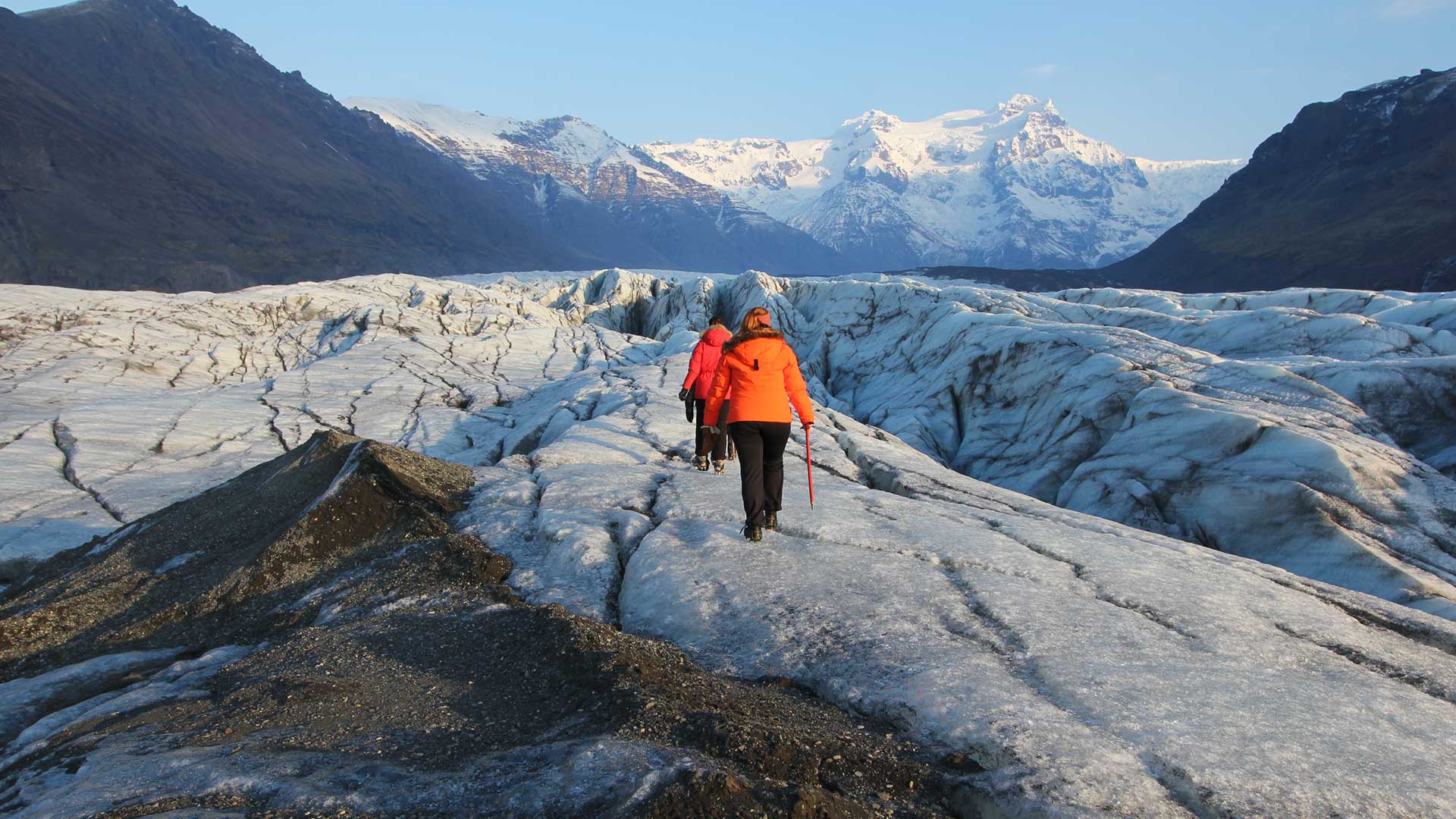 Are you keen to spot the northern lights?
Also called aurora borealis, these dancing, colourful ribbons can be better seen in the dark sky. As you can expect long daylight and therefore short nights during the summer, we recommend visiting during the winter.
The best time for spotting the northern lights in Iceland is between October and March. The longer and darker nights will give you the best chances of seeing them.
---
---
These are some of the best things to do in Iceland in summer, but there are many more activities you can enjoy all year long. Don't forget about bathing in hot springs, going riding on an Icelandic horse, or even marvelling at the many waterfalls.
If this inspired you and you're ready to book your Iceland adventure, browse our summer packages and get in touch with our travel consultants. Our Iceland experts are based in Reykjavík and will use their local knowledge to help you craft a tour to fit your preferences.
If some of the above suggestions interest you but they aren't included in your tour, don't hesitate to mention them to your dedicated travel consultant. They can recommend the best timings and give you expert advice. At Nordic Visitor, we want you to have the best Icelandic journey possible!