If you're dreaming about an escape to Ireland and Scotland, then you're probably imagining romantic castles, historic capitals and cinematic landscapes. Not to mention that legendary Celtic hospitality.
With so much to see and do, you might be wondering where to begin when it comes to planning a trip to Ireland and Scotland. Luckily, you've come to the right place – this guide is packed with travel tips from local experts.
Read on for insight on when to visit, how long to stay and the best ways to get around. Plus, discover the top things to do on your getaway.
---
---
When's the best time to visit?
The best time to experience Scotland and Ireland depends on what you'd like to see and do on your trip. This is because, while some activities are possible year-round, others are seasonal.
For instance, summer's long days and warmer weather are ideal for spending time in nature and going to festivals. Meanwhile, explore in the shoulder season – spring and autumn – to see the top sights with fewer visitors around.
Visit Scotland in winter to celebrate New Year's Eve in Edinburgh or for the chance of snow-dusted hills in the Highlands.
To get the most out of your trip, find out what each season has to offer before you start planning.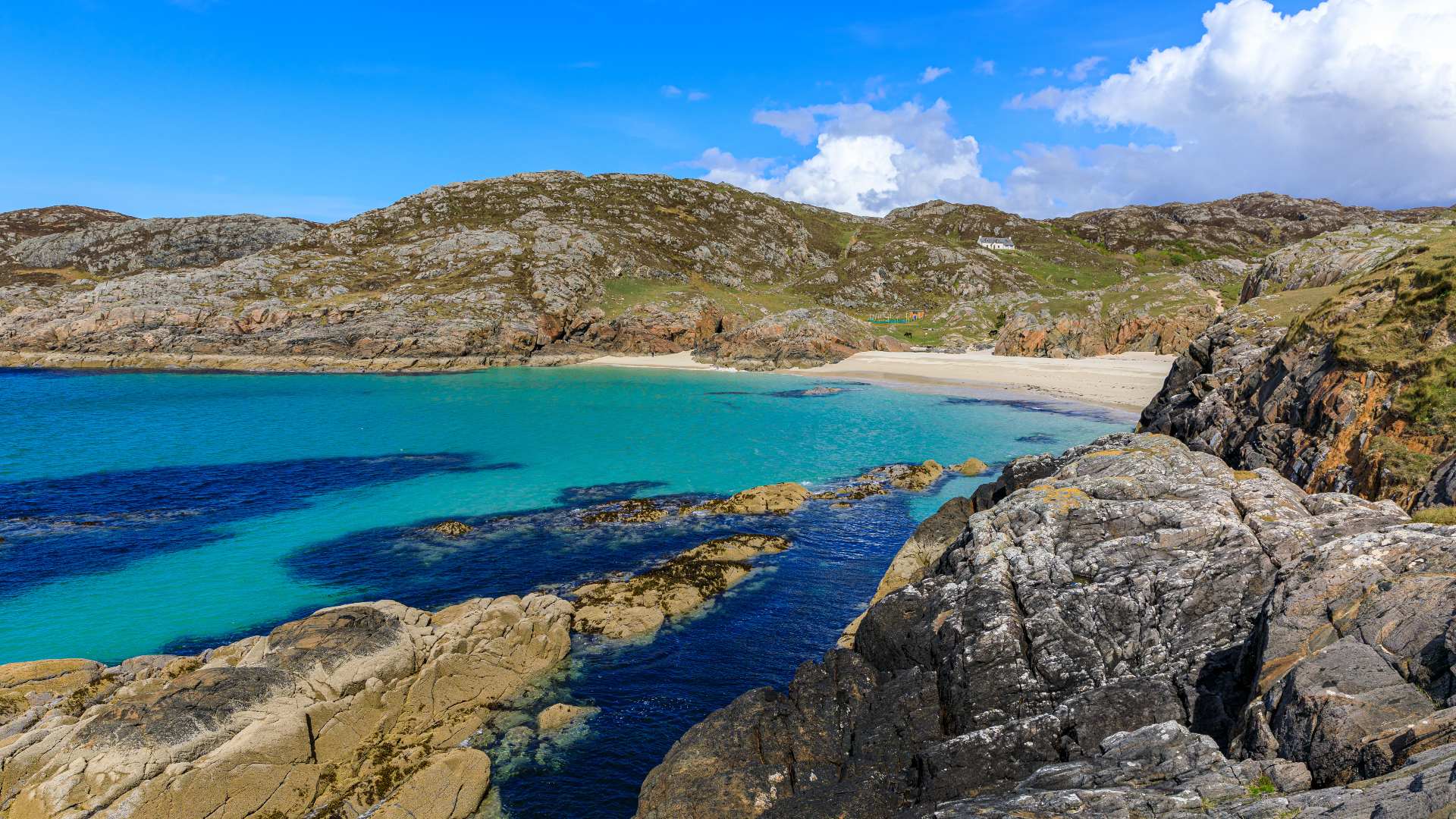 Spring
April and May are the spring months in Scotland and Ireland. And while April is a quieter time of year, May can be popular, particularly in Scotland. This is because, while temperatures are milder, there are fewer midges (small flying insects) around than in summer.
As well as improving weather, spring also sees the countryside come to life with blooming flowers and lush greenery. And with the days lengthening, you'll have more daylight hours for soaking up this natural beauty.
Picture yourself strolling through woodlands carpeted in bluebells. Or seeing daffodils and cherry blossoms bringing colour to the countryside and cities.
In Ireland and Scotland, the spring and summer months are also a good time for wildlife watching. For example, you could take boat trips to see vast seabird colonies, which begin nesting on coastal cliffs around May. And who's to say you won't spot dolphins or seals as well?
---
---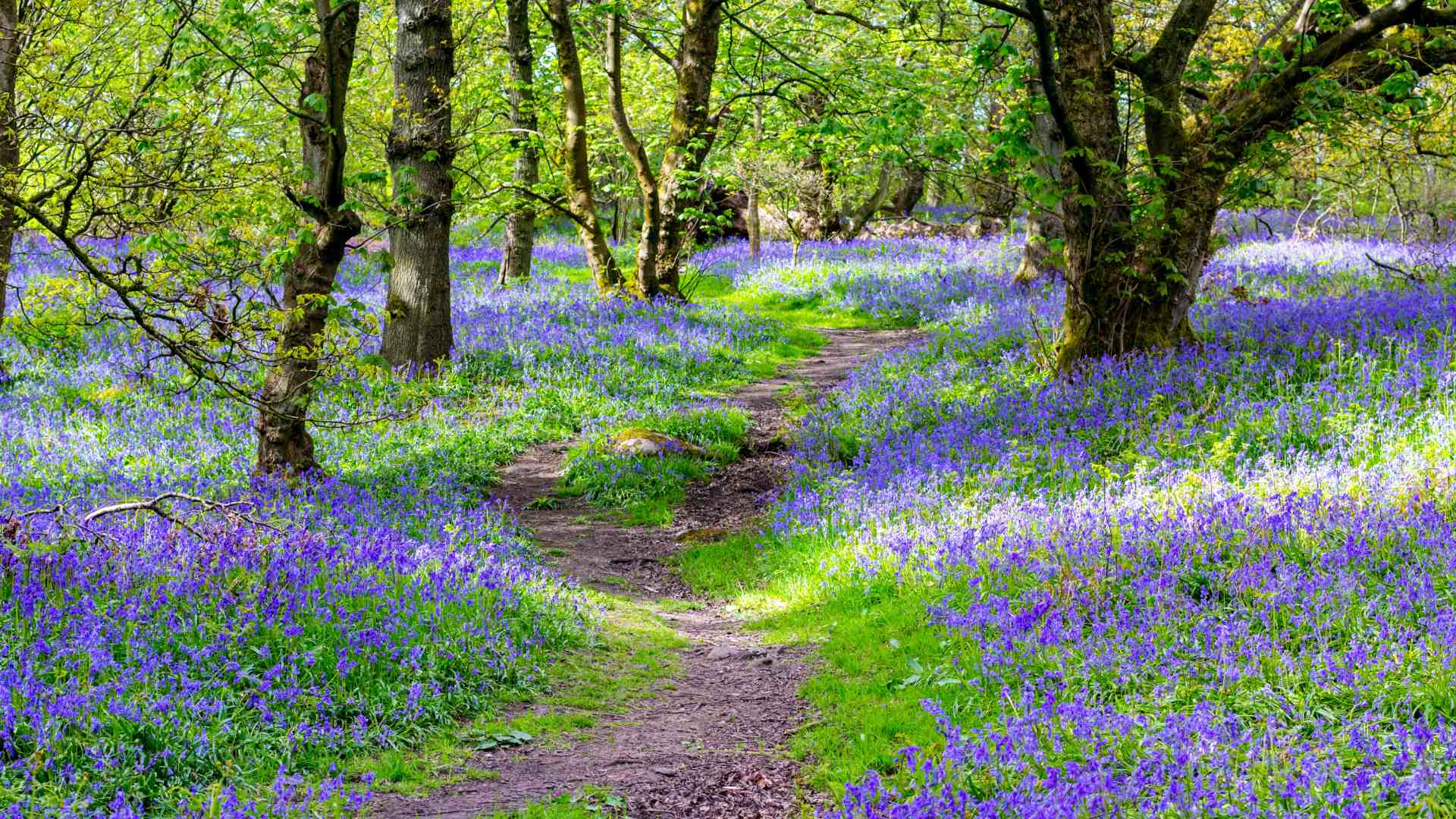 Summer
Thanks to the warming weather, summer – June to mid-September – is the most popular season for visiting Scotland and Ireland. So attractions tend to be open for longer at this time of year.
Not only that, but there's more daylight during summer, so you'll have more time for exploring. All of this makes summer ideal for immersing yourself in nature, whether that means outdoor activities, wildlife watching or simply taking in the scenery.
Plus, with ferries running most frequently in summer, this is a perfect time to go on an island-hopping tour of Scotland. If you're lucky, you might even glimpse basking sharks or whales while you're at sea.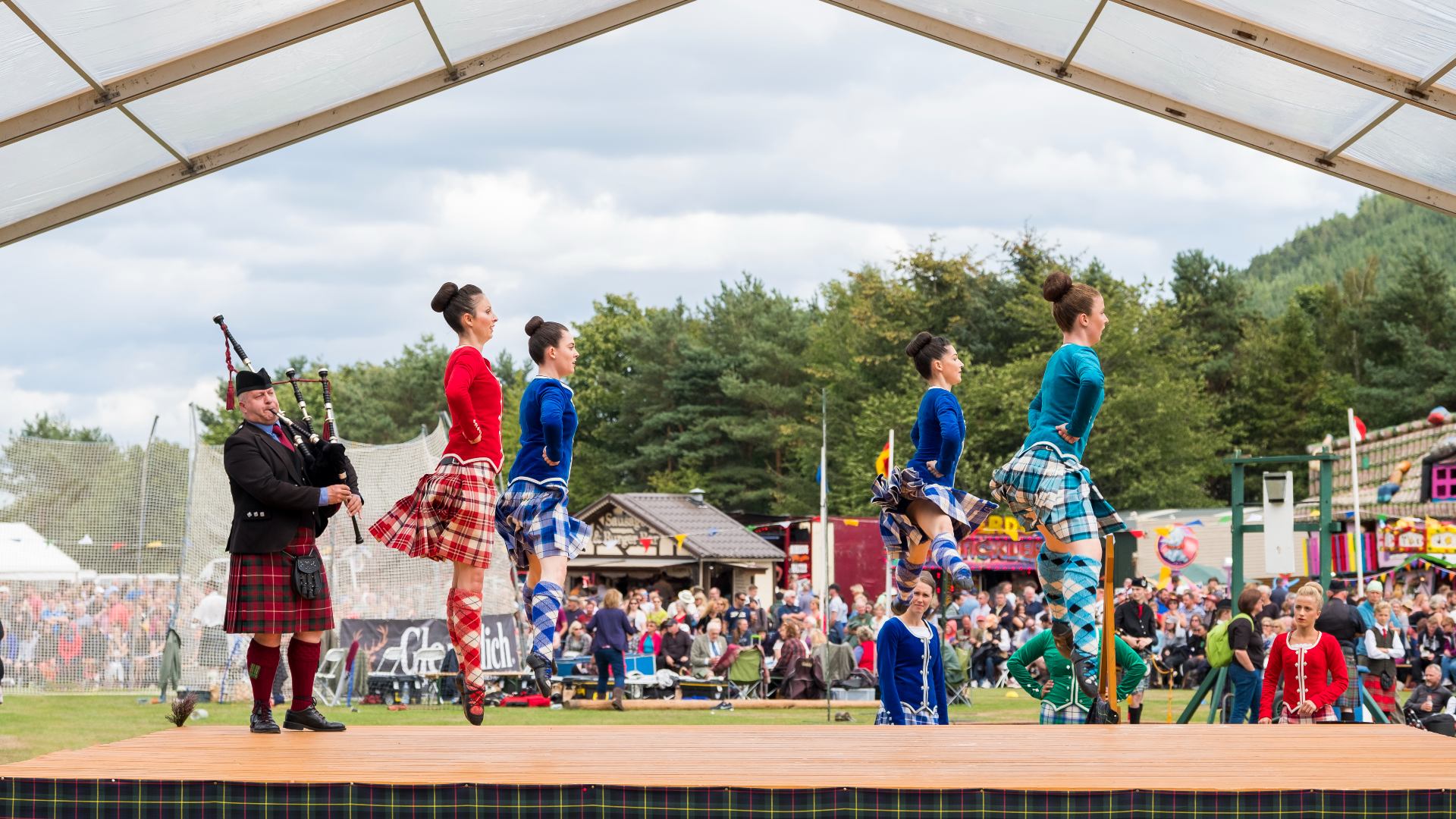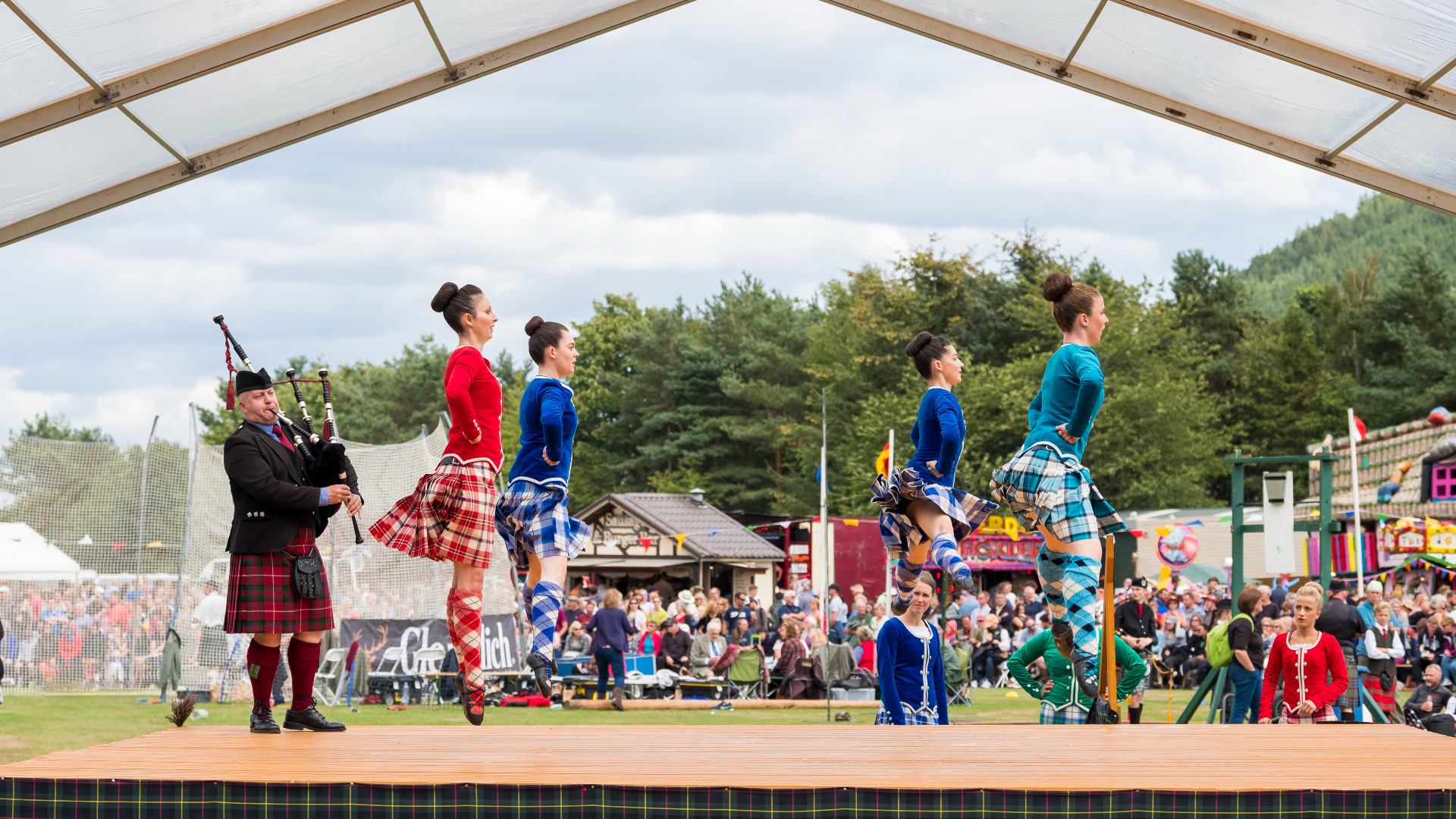 A journey along the Irish coast is another memorable way to relish summer here. On the Wild Atlantic Way route, expect towering sea cliffs, golden beaches and fishing villages.
If it's culture you're after, go along to one of the many festivals and events happening over the summer. There will be Highland Games in Scotland, or you could check out an arts festival, such as the Fringe in Edinburgh or Dublin. For something more impromptu, step into a pub where there's traditional live music playing.
---
---
Autumn
Much like spring, travel in autumn – late September through mid-November – and you'll find there are fewer visitors about.
Although the weather will be getting chillier, the days are still reasonably long. And with Scottish and Irish forests turning fiery shades of red, orange and yellow, there's lots to tempt you into the outdoors.
For a woodland walk with a difference, head to Pitlochry. In October and November, this quaint Scottish town hosts its annual Enchanted Forest show. Arrive after dark and follow trails through the forest, which are lit by glowing decorations.
Otherwise, journey to Ireland for the annual Bram Stoker Festival. It's held in late October as part of Dublin's Halloween celebrations. Or, if you'd prefer something less spooky, try the local cuisine at Galway's International Oyster and Seafood Festival in September.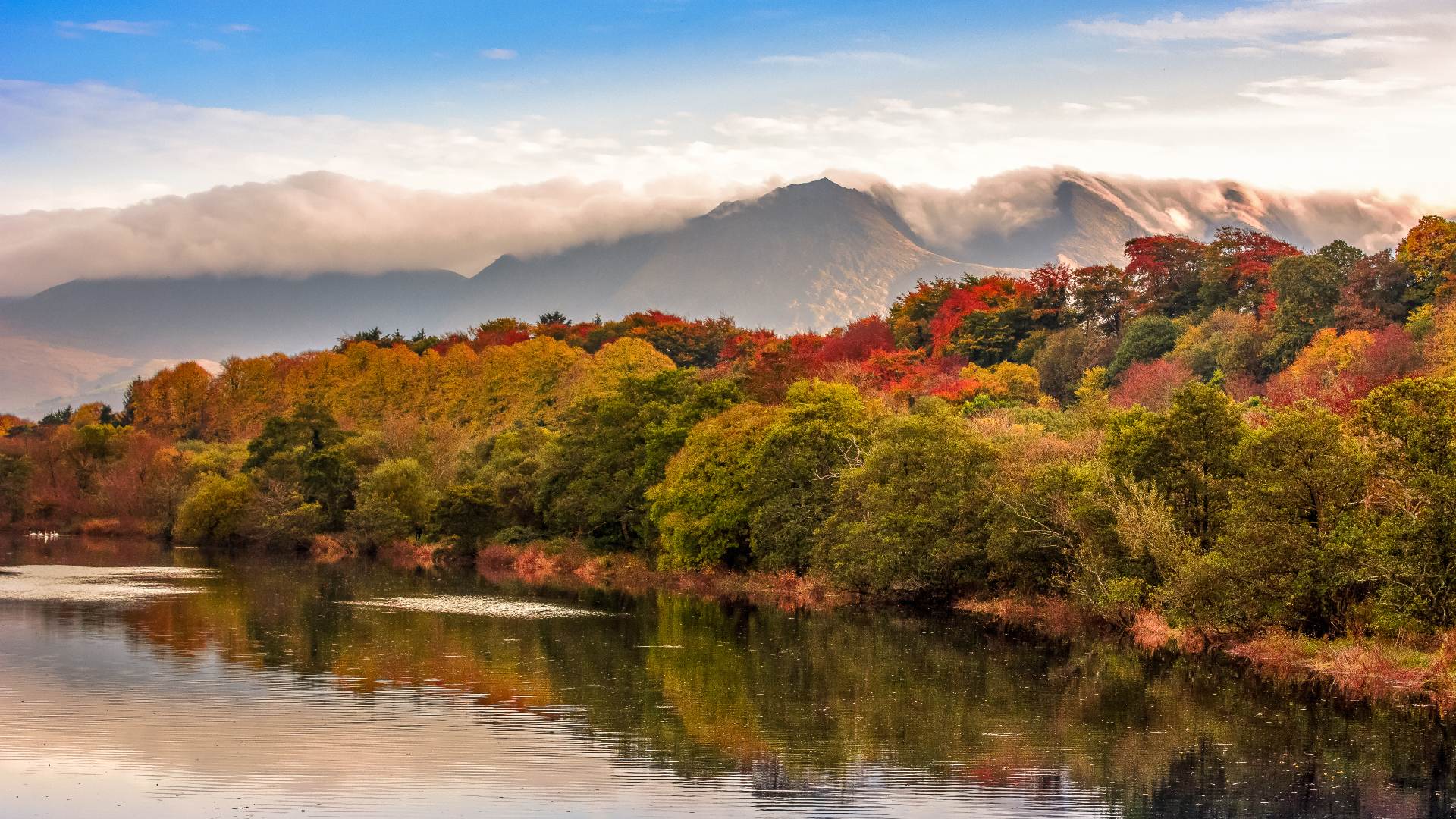 Winter
Although the winter months of mid-November to March bring cooler temperatures, this is still a great time to explore. Go on a winter break in Scotland and you could get festive with a Christmas package or Hogmanay tour in Edinburgh.
Imagine joining the Scottish capital's legendary New Year's Eve street party and exploring the city while it's decked out in twinkling lights.
You'll also have the option to spend time in the Scottish Highlands, where you could see frosted fields and snow-covered mountains.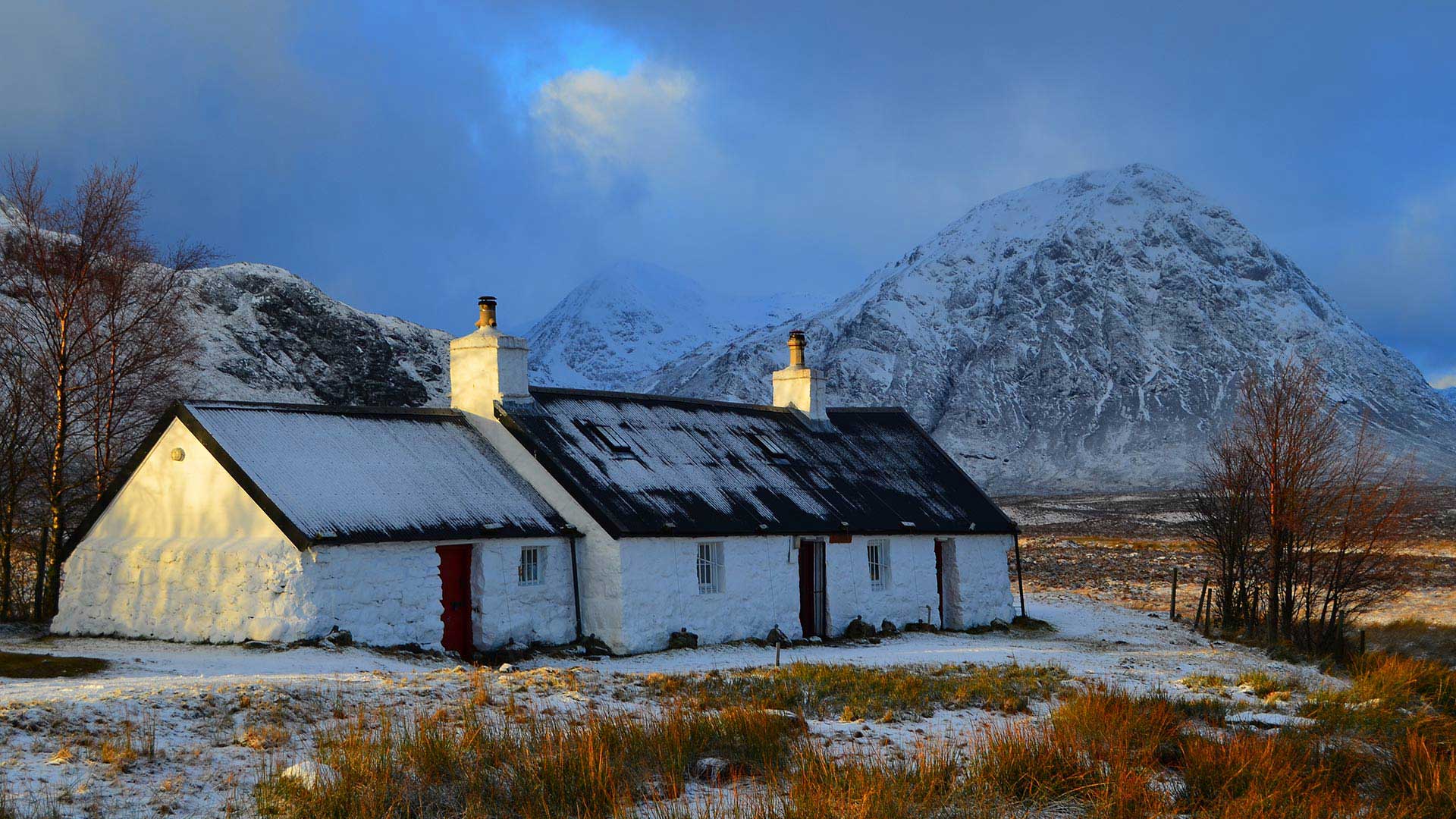 However you spend your wintry days in Scotland, come evening we recommend finding a cosy pub with a crackling fire.
Thanks to the shorter days, and if the skies are clear, you can go stargazing without needing to stay up late. And if you're lucky cloud-free skies might line up with high aurora activity. In this case, head to the countryside to look out for a rare display of the northern lights in Scotland.
While the aurora can't be guaranteed, Burns Night (25 January) brings the promise of haggis, a Scottish delicacy. It's a day celebrating Robert Burns, one of Scotland's most renowned poets. Many locals mark the occasion with a traditional meal, ceilidh dancing and folk music.
---
---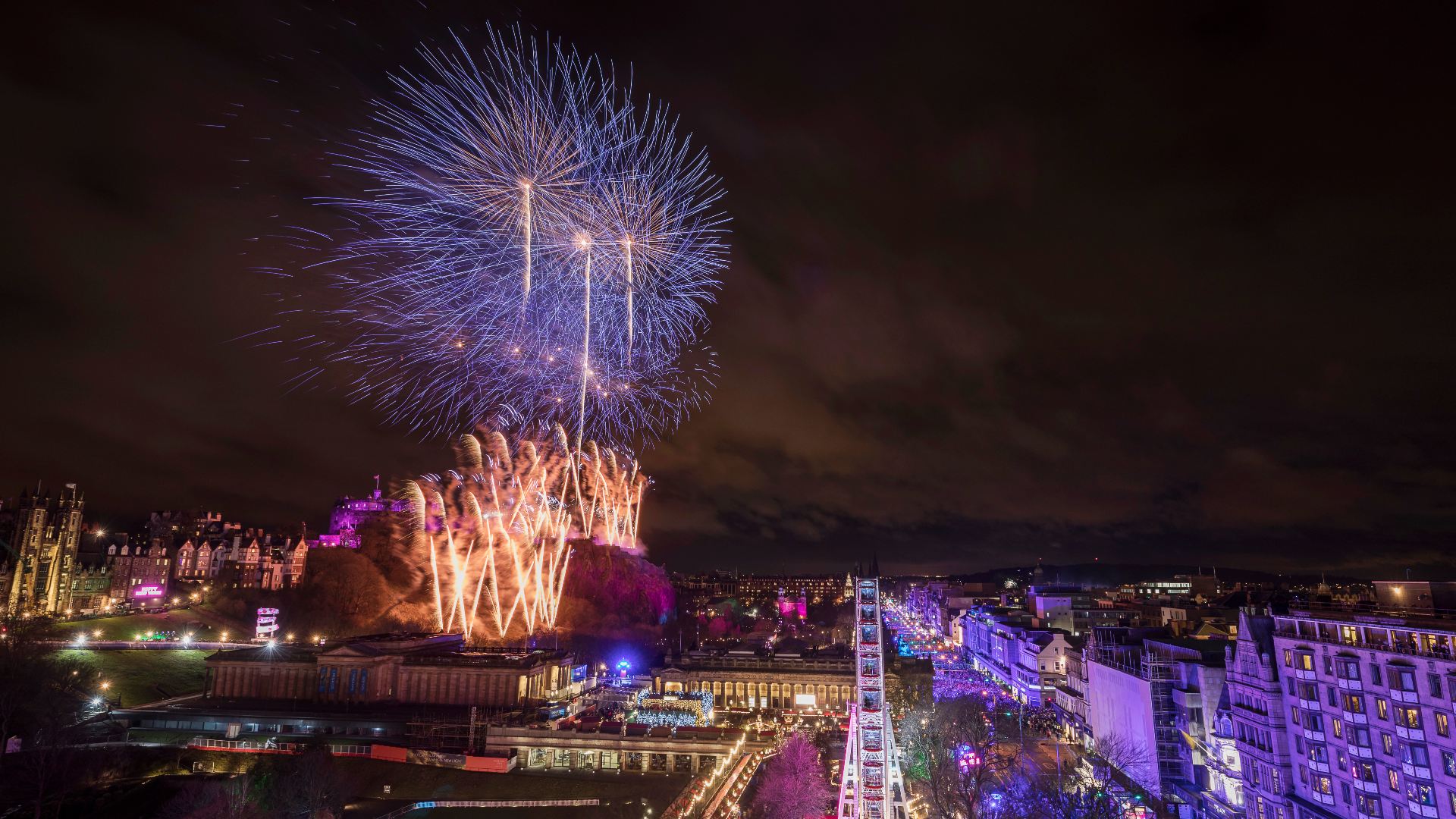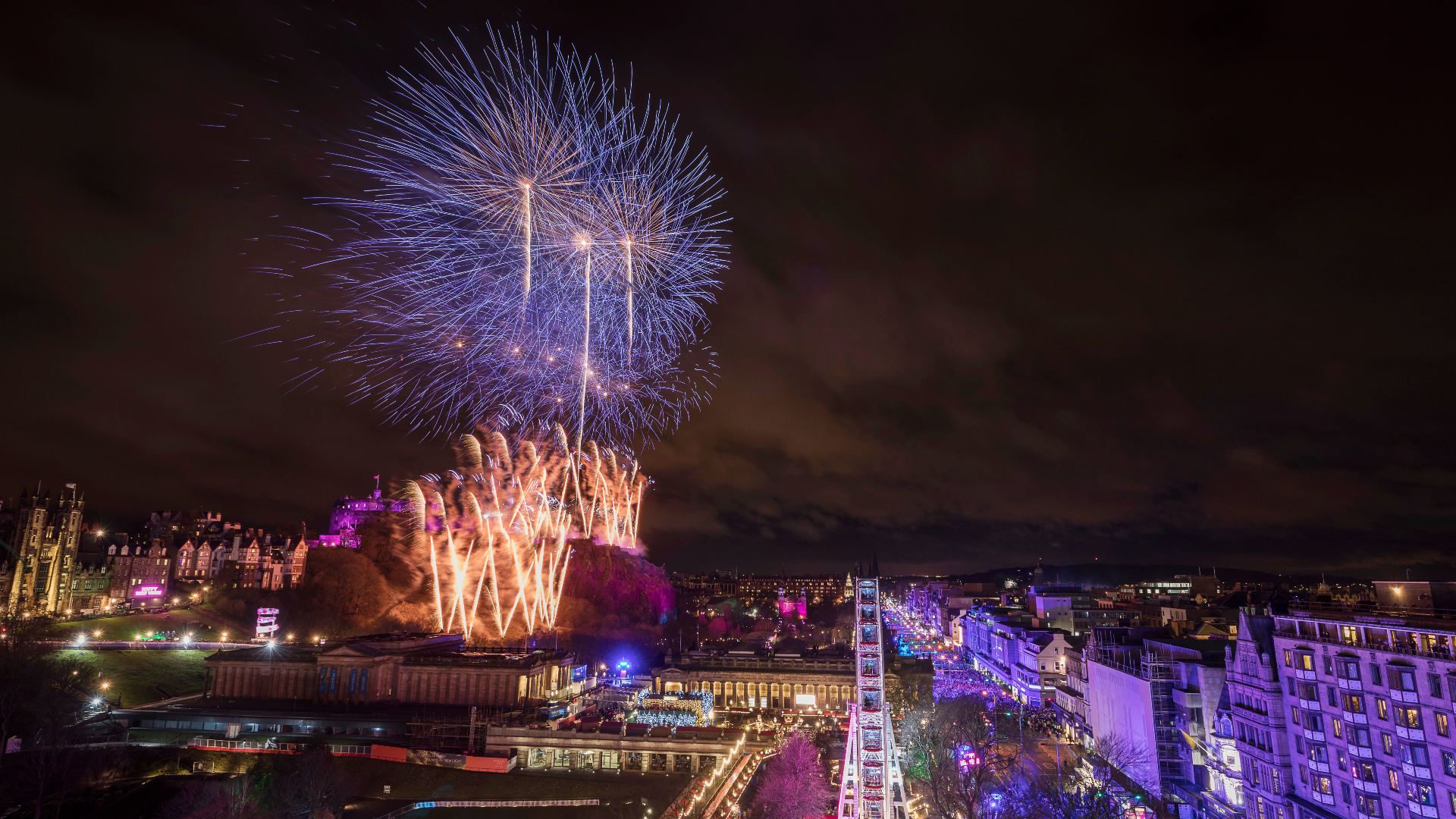 How long should your trip be?
Whenever you choose to discover Ireland and Scotland, we recommend allowing at least 14 days for your trip. This will give you time to take in each country's must-see places, as well as some less-visited spots.
---
---
What are the best ways to explore Ireland and Scotland?
When doing your Ireland and Scotland trip planning, make sure to consider how you'd like to get around while you're there.
If you want to travel with a knowledgeable local, choose a small group or privately guided tour. Or embrace your independence on a self-drive road trip that gives you the freedom to stop wherever and whenever you like.
Read on to learn more about the different ways to experience Ireland and Scotland.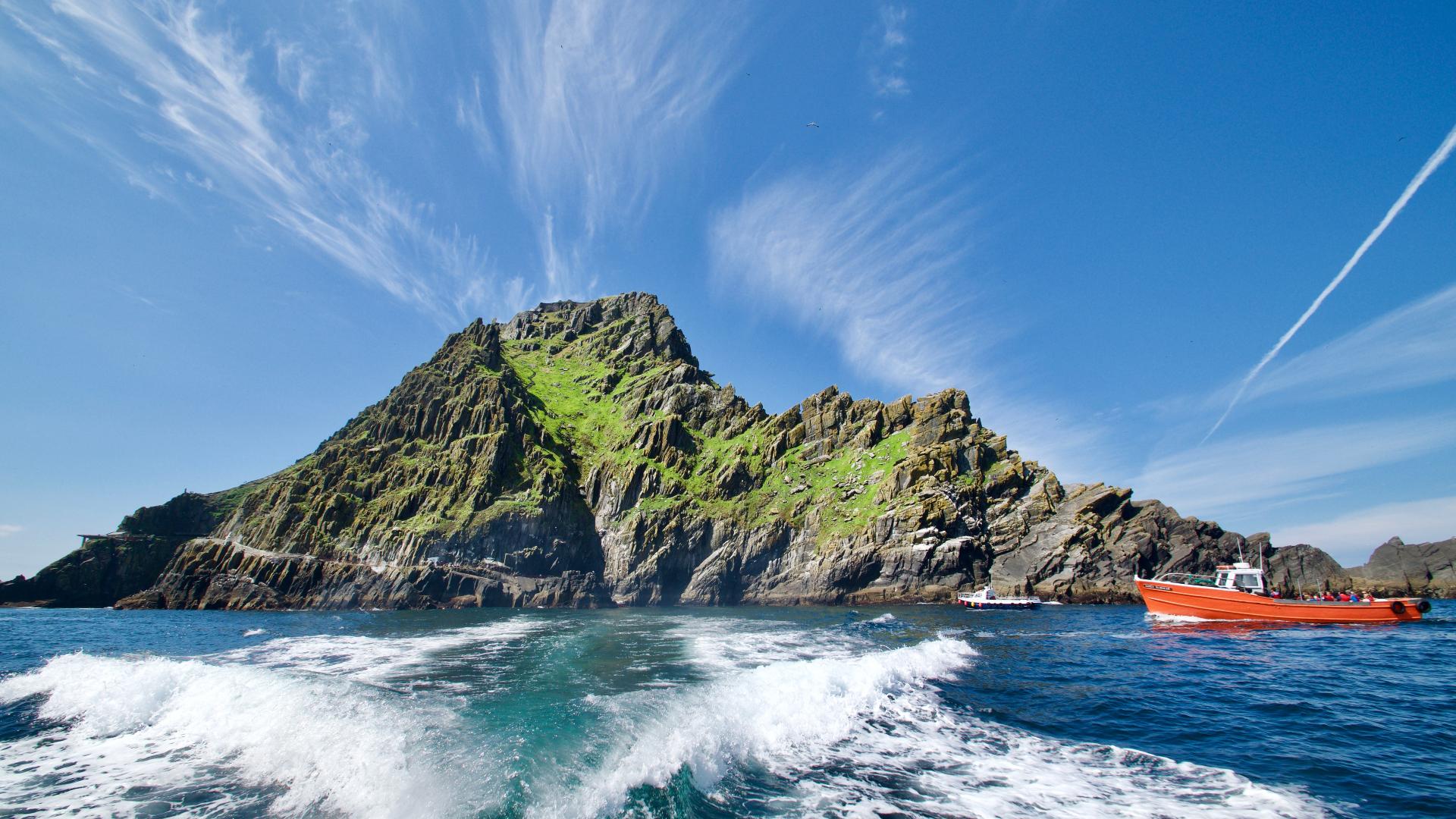 With a guide
Travelling with a local guide is one of the best ways to gain insight into a country's culture. Why, you ask? As well as being there to answer your questions, your guide will also share captivating history and folklore with you along the way.
Pick an escorted Ireland and Scotland package with a small group and you'll be accompanied by the same professional driver-guide throughout your trip. Plus, you'll get to know your fellow travellers as you dive into Celtic culture and marvel at beautiful landscapes together.
You'll be driven around in a comfortable minibus, meaning you can get to more places than a large coach. And, to ensure you have plenty of time with your guide, on Nordic Visitor trips your group will be capped at just 15 guests.
For the ultimate personalised travel experience, opt for a private tour. This way, you and your chosen companions will enjoy the sole attention of your guide. You'll have a local guide in Scotland and an Irish guide when you get to the Emerald Isle. You can even customise your itinerary with optional excursions and detours.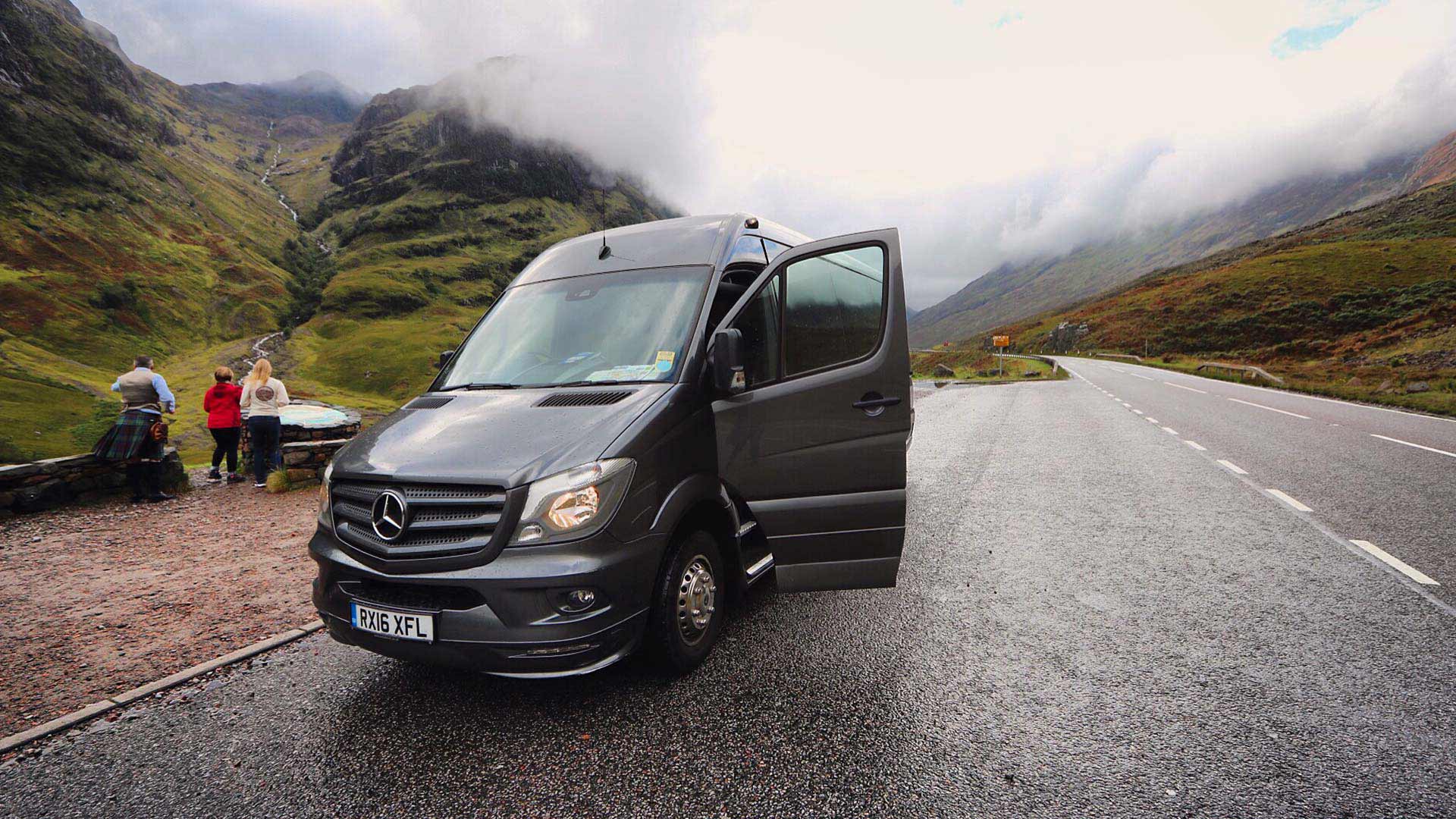 On a self-drive trip
Taking the wheel yourself for a self-drive tour of Ireland and Scotland is another wonderful way to travel. It's ideal if you want to do your own thing while relying on an expert to plan and book your itinerary.
With Nordic Visitor, you'll get personalised recommendations on a hand-marked route map from your Edinburgh-based travel consultant. They'll also rent a car for you, leaving you free to follow carefully designed routes at your own pace.
Exploring Ireland and Scotland by rental car also gives you opportunities to head off the beaten path and make spontaneous stops along the way.
Prepare for your journey with these tips for driving in Scotland or taking the wheel in Ireland.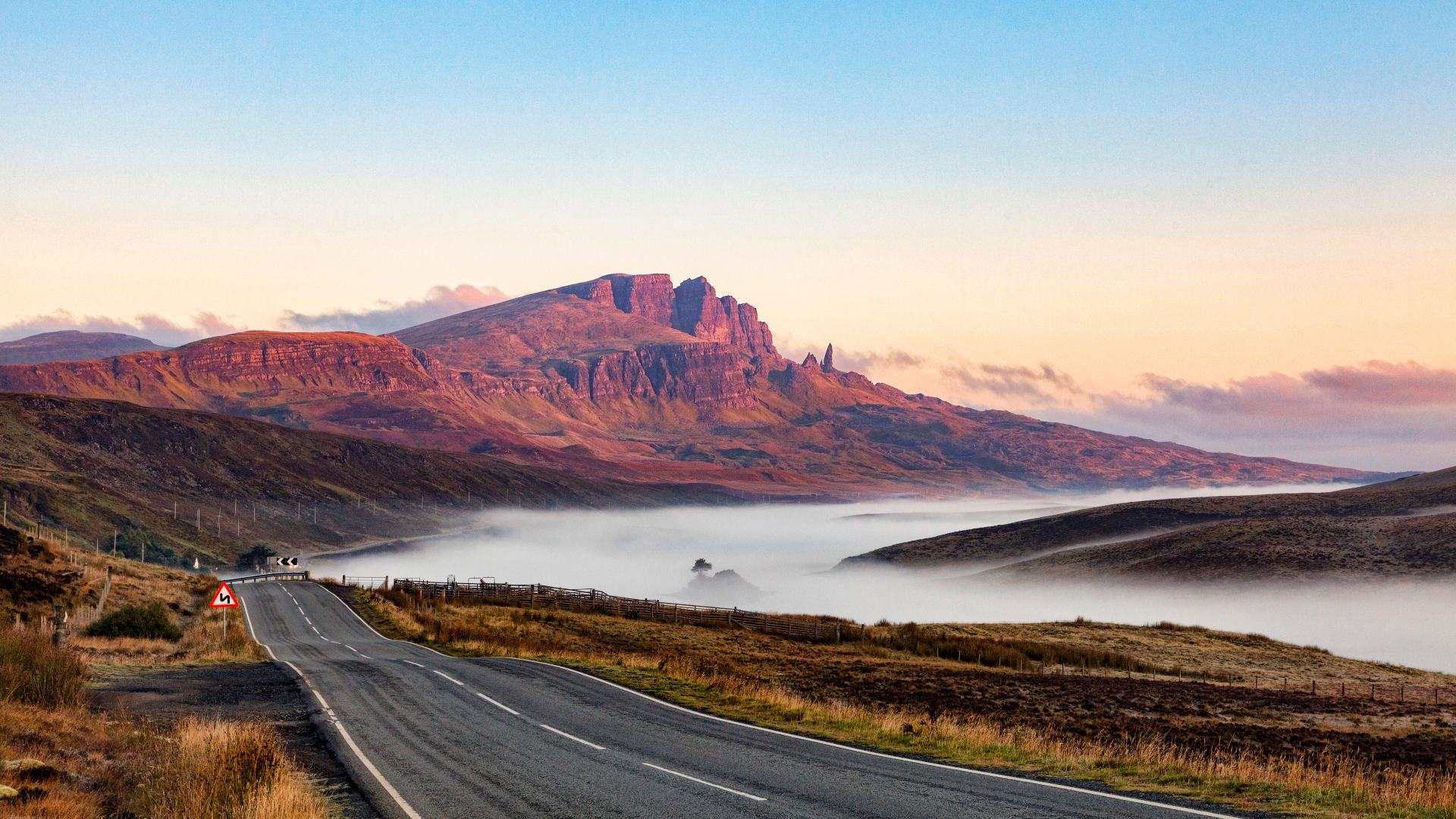 What can I do on a trip to Scotland and Ireland?
There are so many attractions to see and activities to try in Ireland and Scotland, you might not know where to start. Happily, all this variety just means you'll never be stuck for something to do.
Scroll down to get the lowdown on these 5 unmissable experiences to have in Scotland and Ireland.
1. Tour ancient castles
If diving into history and uncovering legends is high on your travel wish list, you'll want to add a few castles to your itinerary. In Scotland and Ireland, you can take your pick from mighty strongholds, grand manor houses and ruined fortresses.
What's more, many of the must-see ones, including Ireland's Rock of Cashel and Muckross House and Abbey, are open all year round. Plus, with thousands of castles dotted throughout these nations, they're not hard to find.
In fact, there are plenty located along popular tour routes, so often you don't have to do extra planning. For instance, you'll find Ross Castle on the famous Ring of Kerry route.
---
---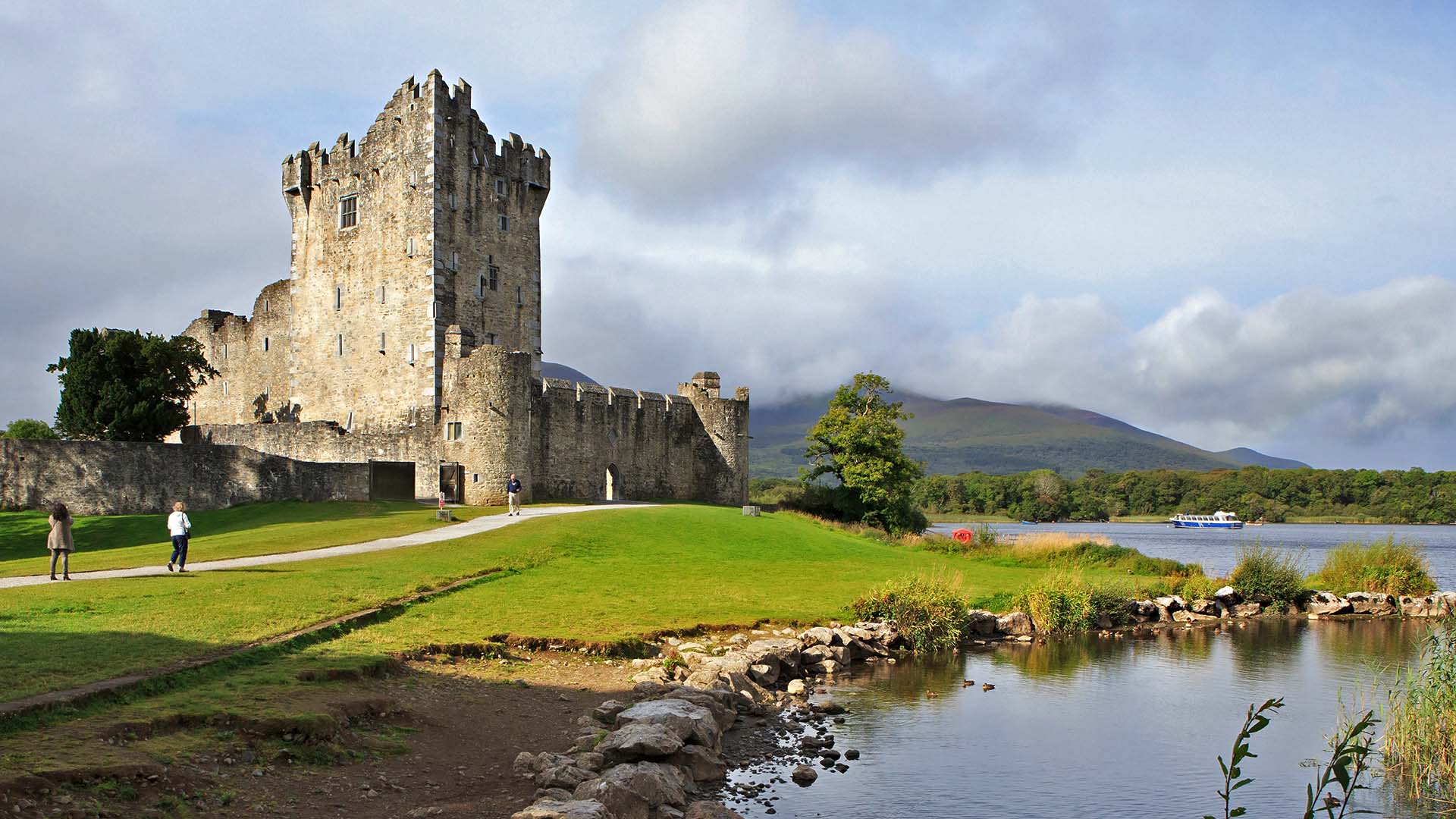 While exploring Scotland's capital, it's difficult to avoid Edinburgh Castle as it's perched on a hill overlooking the city. Here you can learn about how the castle fared in some of Scotland's most historic battles.
Not far away, at the bottom of the Royal Mile, you'll find the King's official Scottish residence, Holyrood Palace.
If one of your day trips includes trying to catch a peek of the Loch Ness monster, check out nearby Urquhart Castle. Its stunning location offers gorgeous views over the loch.
---
---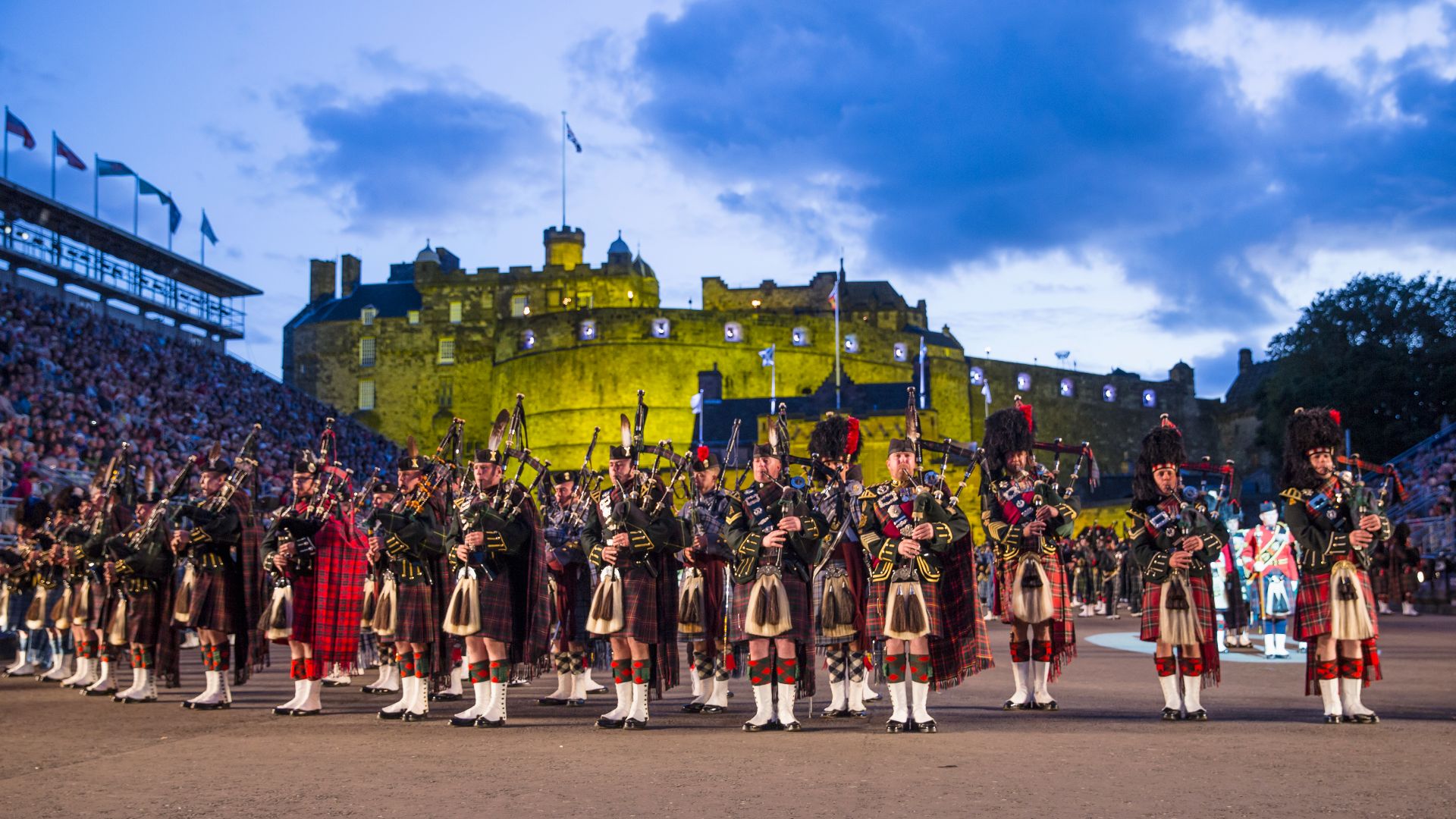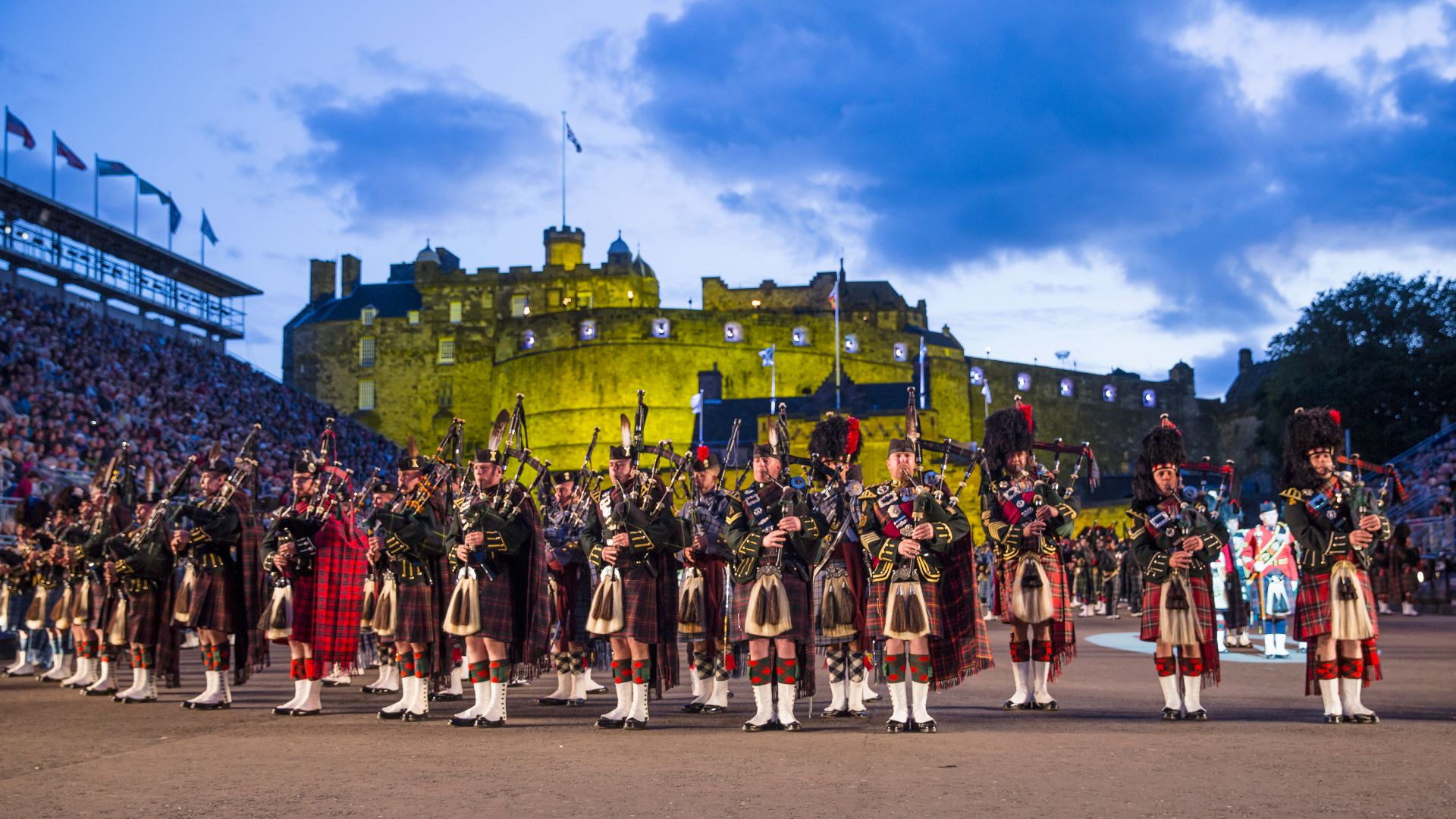 2. Visit famous filming locations
Over the years, Scotland and Ireland have starred in many well-known films and TV series. But nothing compares to experiencing these countries in real life. So why not add a few filming locations to your itinerary?
In Ireland, head for the beautiful Aran Islands, where the 2022 BAFTA award-winning film The Banshees of Inisherin was set. There's also The Dark Hedges and Dunluce Castle in Northern Ireland, which fans of the Game of Thrones TV show will be familiar with.
Another must-visit stop to add to your wish list are Ireland's magnificent Cliffs of Moher. These epic cliffs featured in the 2009 movie Harry Potter and the Half-Blood Prince. But you don't need to have seen the film to appreciate the magic of this jaw-dropping coastline.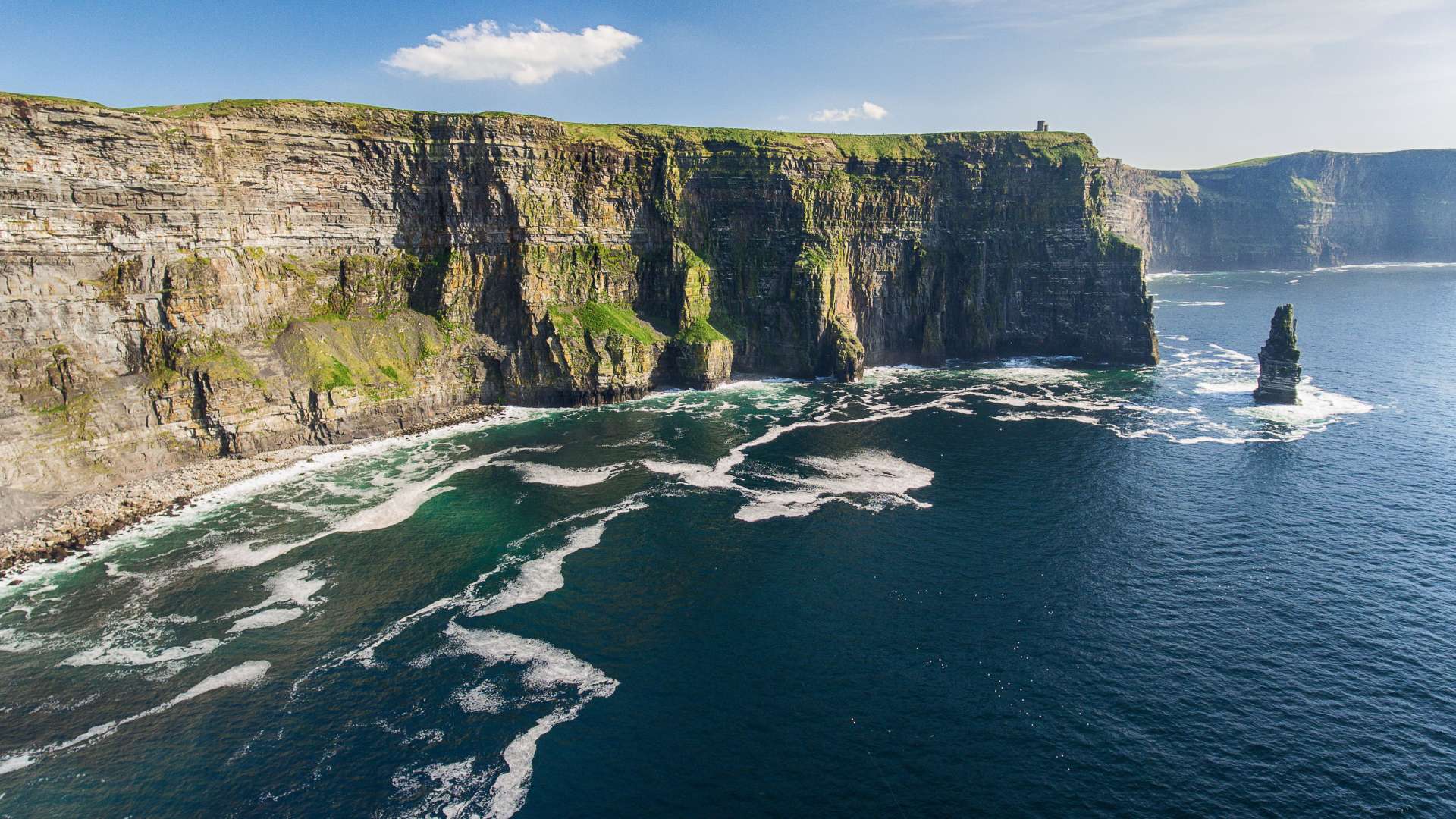 Scotland is also known for its Harry Potter filming locations. In the Highlands, make sure to check out iconic places like Glenfinnan and the Rannoch Moor. And when you're in Edinburgh, you'll want to wander the winding alleyways that inspired J.K. Rowling's wizarding world.
Head to the Isle of Skye and you might remember the Old Man of Storr's otherworldly rocky pinnacles from the 2012 film Prometheus. Meanwhile, if you're a fan of the Outlander TV series, you'll surely recognise locations from the Scottish capital, Perthshire and beyond.
---
---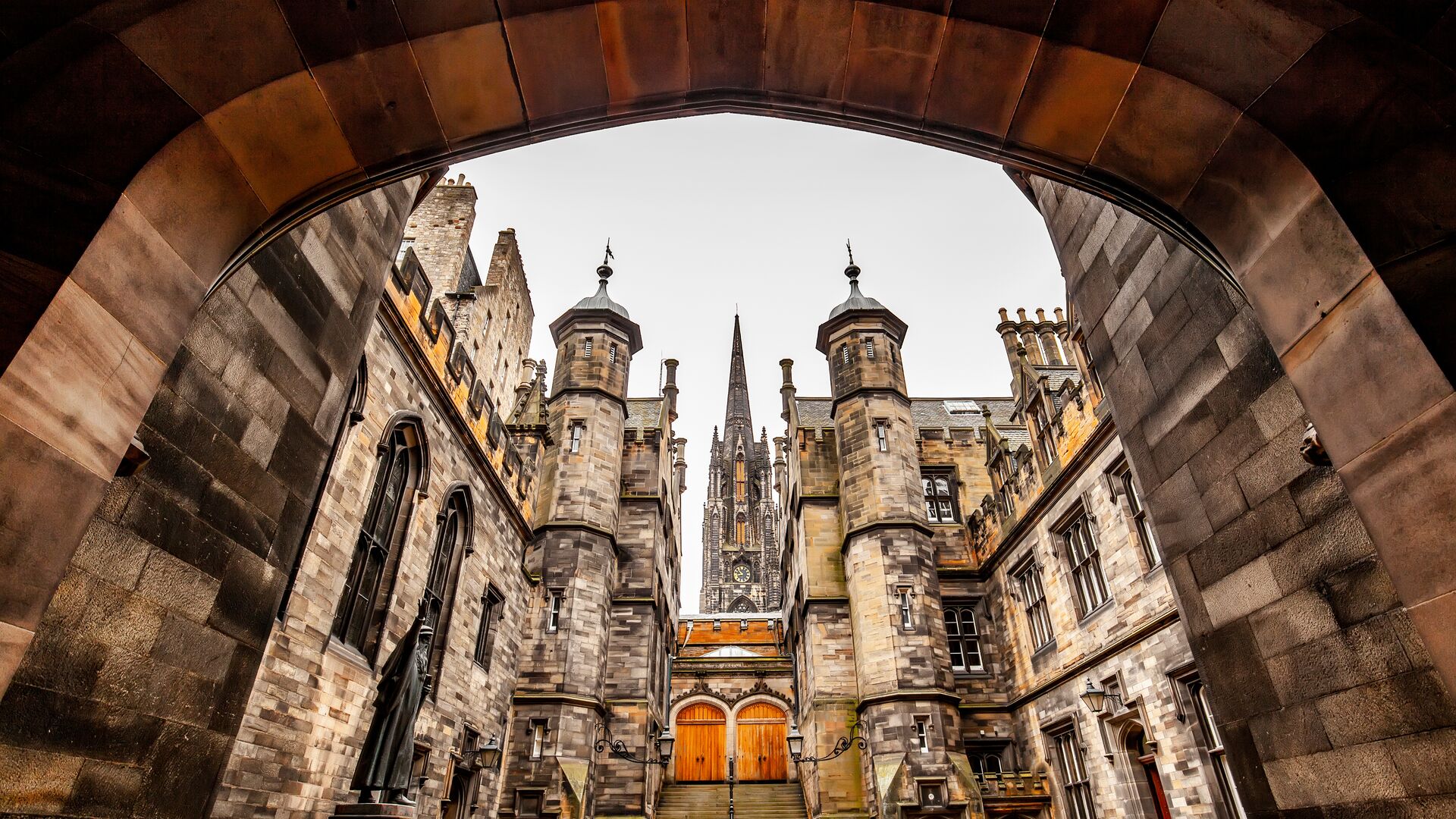 3. Explore beautiful hiking trails
It's no secret that Ireland and Scotland are home to some of the most captivating scenery in the world. If you want to immerse yourself in these landscapes, lace up your hiking boots and hit the trail.
With easy-going strolls, strenuous mountain paths, and everything in between, you'll find something for you, no matter your ability. This makes hiking an excellent way to experience Scotland and Ireland's stunning coastlines, heather-carpeted hillsides and peaceful woodlands.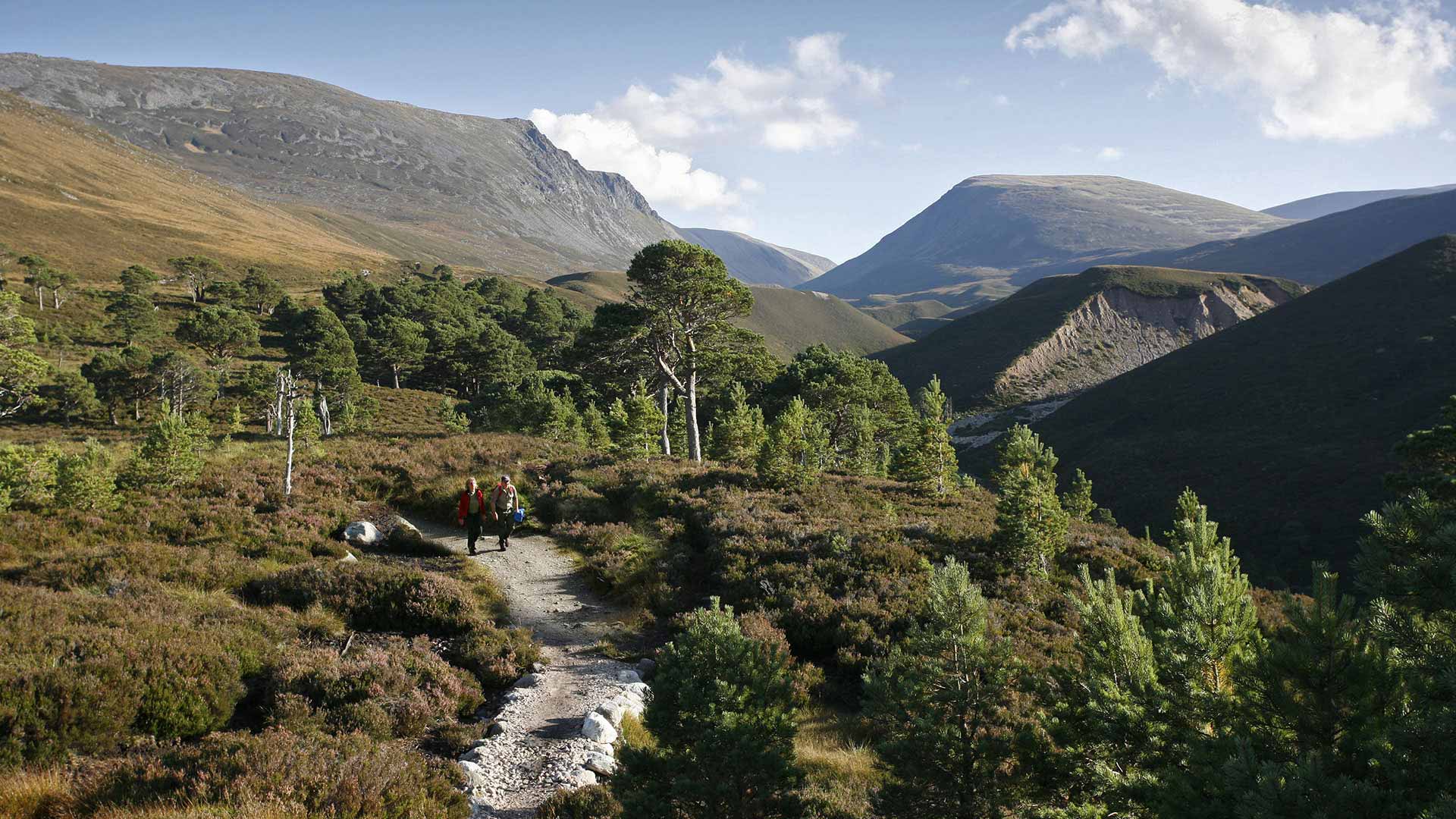 For instance, the magnificent view from the clifftop path at Ireland's Cliffs of Moher is one you won't want to miss. From here, you can spot the Aran Islands, Galway Bay and the Dingle Peninsula.
Another well-known section of the Emerald Isle's coastline is the Giant's Causeway, in Northern Ireland. Once you've seen this famous spot, with its basalt columns leading into the sea, set out along one of the oceanside paths. The views definitely are worth it!
It's not just Ireland's coast that's great for hiking though. Venture inland and you'll come across plenty of stunning spots, including the Connemara, Killarney and Wicklow Mountain national parks.
---
---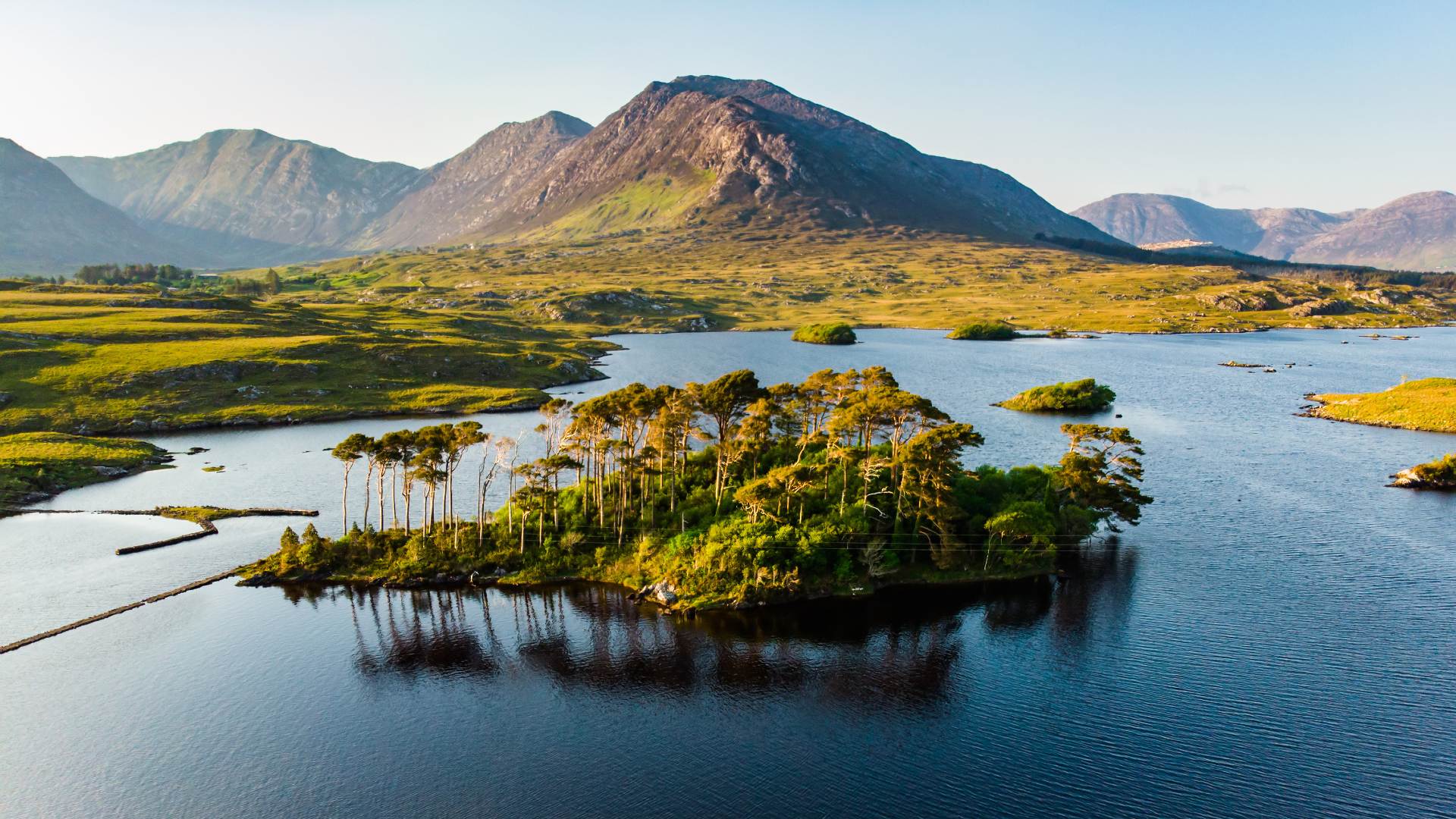 Compared to Ireland, Scotland has more mountainous terrain. But although the Scottish peaks might look dramatic, they aren't especially tall. The country's highest, Ben Nevis, stands at just 1,345 metres (4,413 feet) above sea level.
So if you're feeling motivated and the weather's good, why not hike a Scottish hill?
Good ones to start with are Ben Lomond and Ben A'an, which you'll find not far from the city of Glasgow. On a clear day, you'll be rewarded with views of the Trossachs National Park's woodlands and lochs.
For something more laidback, roam through ancient Caledonian pine forests in the Cairngorms National Park. Or dip into Scotland's history when you explore the network of paths in Glenfinnan, the site of the 1745 Jacobite Rising.
This is just the beginning though, there are countless trails for you to choose from in Scotland and Ireland.
---
---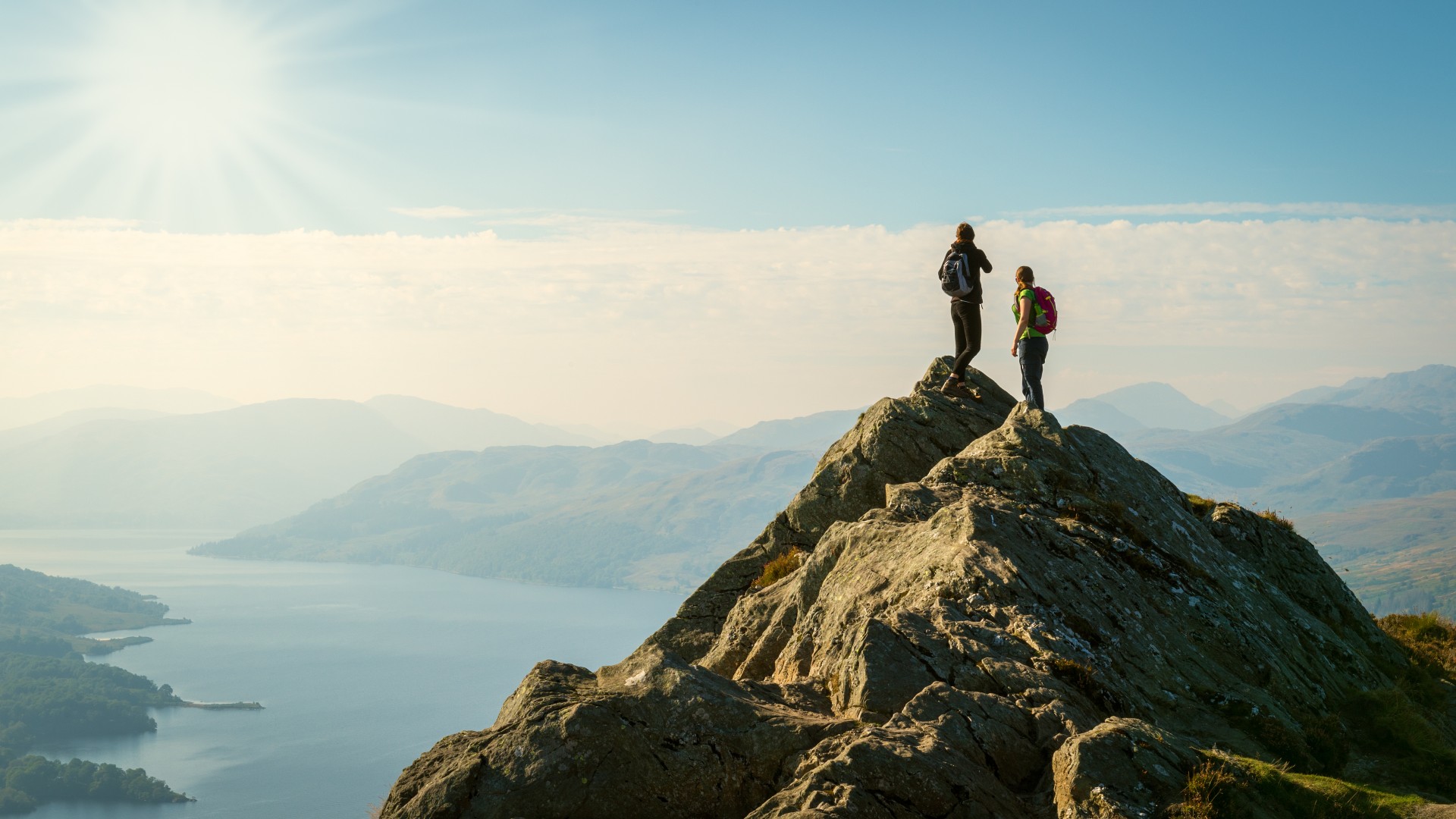 4. Try the local cuisine
It's not difficult to start your day right in Scotland and Ireland, home of the full breakfast. Of course, each country has its own take on this important meal of the day. We recommend trying both.
Scottish and Irish breakfasts usually include eggs, bacon, sausages, beans and black pudding. You might also get mushrooms and grilled tomatoes, along with toast or a potato scone or two. And nowadays, you'll also see menus with vegetarian, vegan and gluten-free variations.
When you're in Dublin, the capital's Guinness Storehouse is a must. Take a tour to learn all about this world-famous beer. You can even enjoy a pint of Guinness from the rooftop bar.
---
---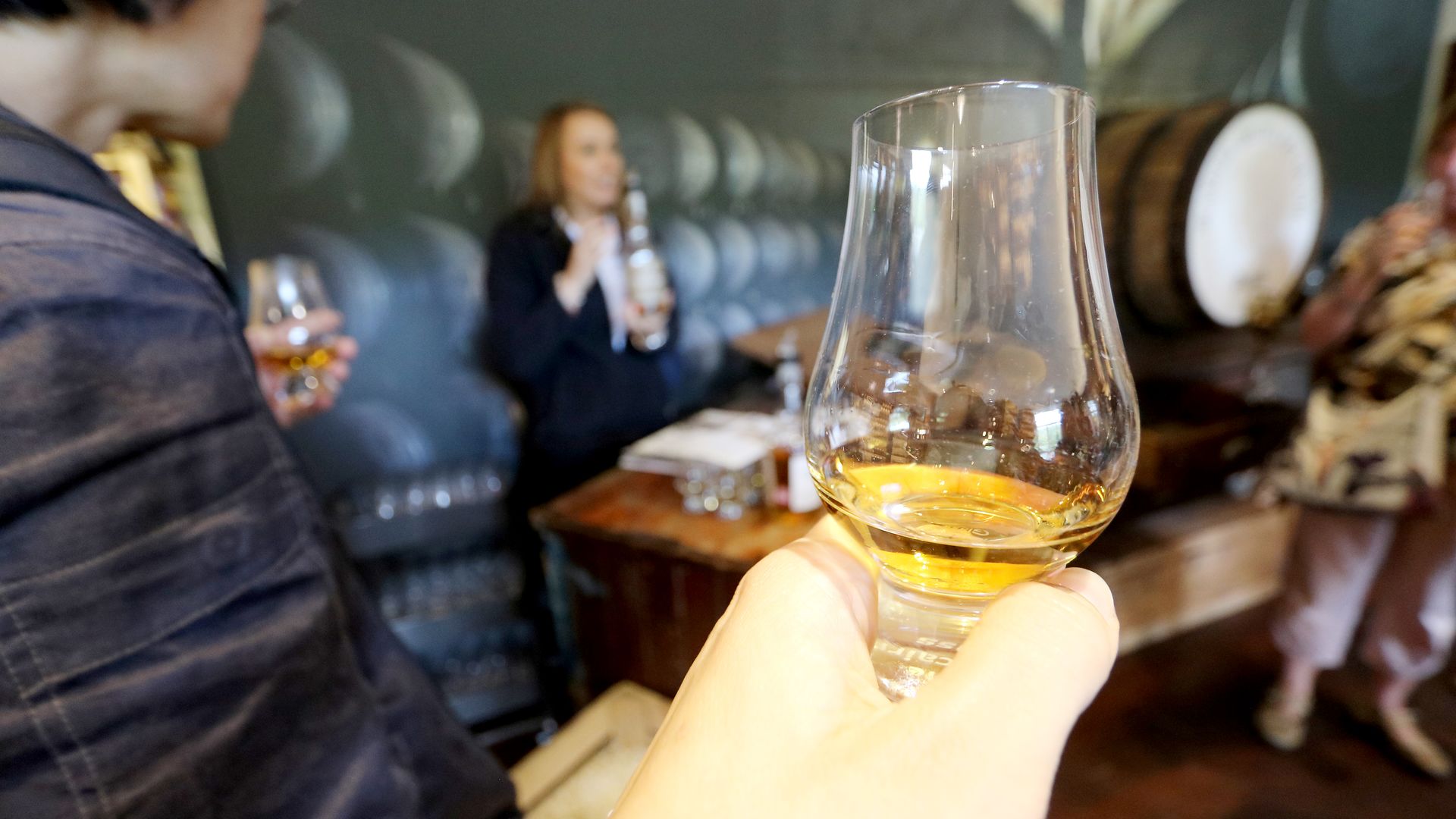 Have you ever wondered what haggis, Scotland's national food, tastes like? Well, this is your chance to find out. Whether you go for the meat or vegetarian interpretation of this classic, it's a must-try. Served with "neeps" (turnips) and "tatties" (potatoes), it makes for a hearty dinner.
For the full Scottish experience, why not follow your meal with a dram of whisky? Or delve deeper into the world of this famous drink on a guided whisky tour of Scotland.
Whisky isn't just a Scottish favourite though, you'll also find it's much-loved in Ireland (where it's spelt: whiskey). Check out the Old Jameson Distillery, dating from 1780, to learn a bit about Irish whiskey.
If you're not on a distillery tour or tasting experience, we find it's best enjoyed while nestled in the corner of a cosy pub.
---
---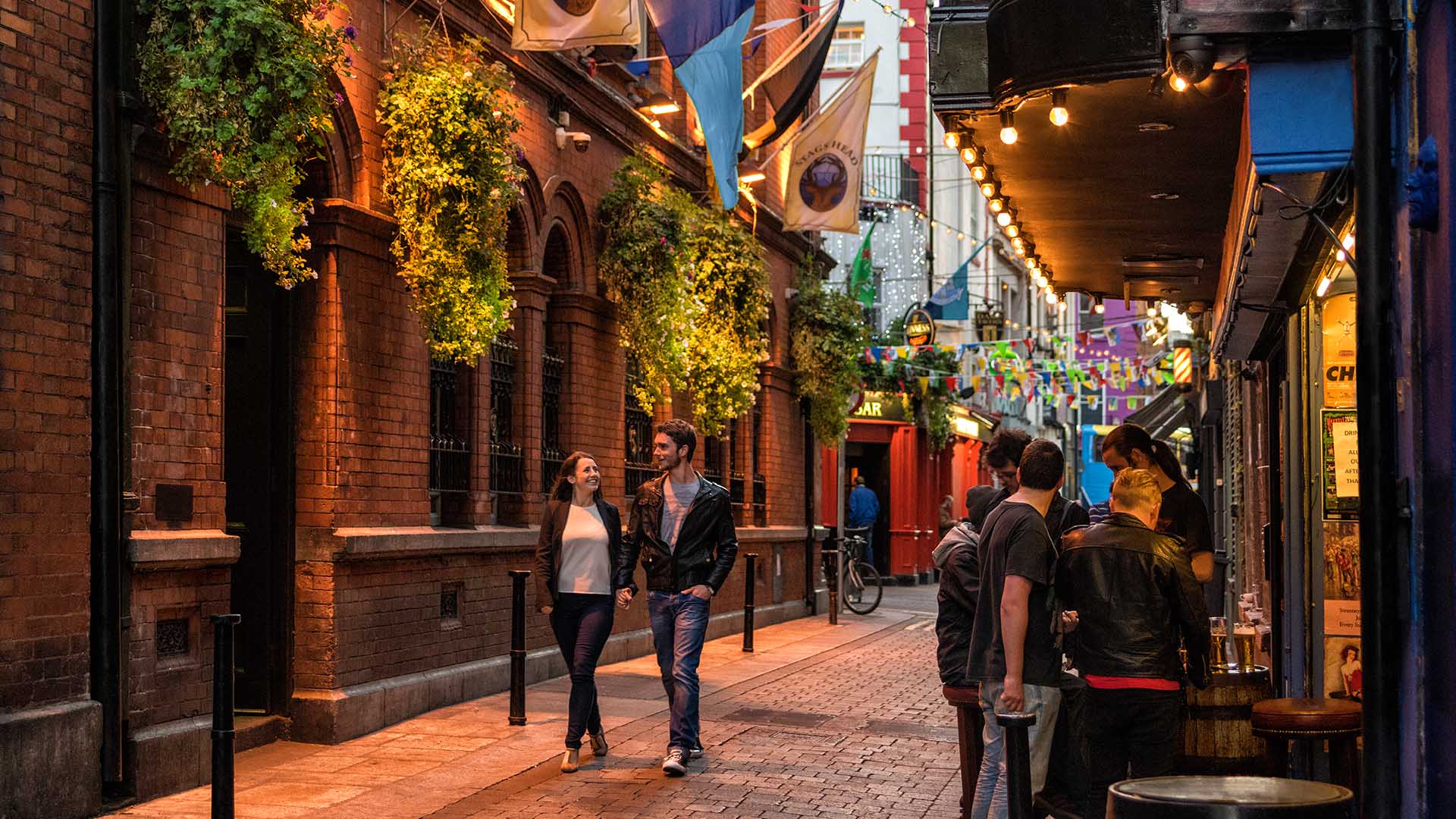 5. Go to a festival
As you might have realised, Ireland and Scotland are home to plenty of fantastic festivals.
You could visit Ireland in early spring to celebrate St Patrick's Day (17 March) with the locals. Expect plenty of Irish "craic", live music, parades and more.
Or time your trip for May to take part in Beltane festivals. This is an annual custom in which the Scots and the Irish welcome the start of summer with traditional dances and rituals.
May also sees Highland Games beginning to kick off around Scotland. Here locals compete in activities such as Highland dancing, caber tossing and tug-of-war.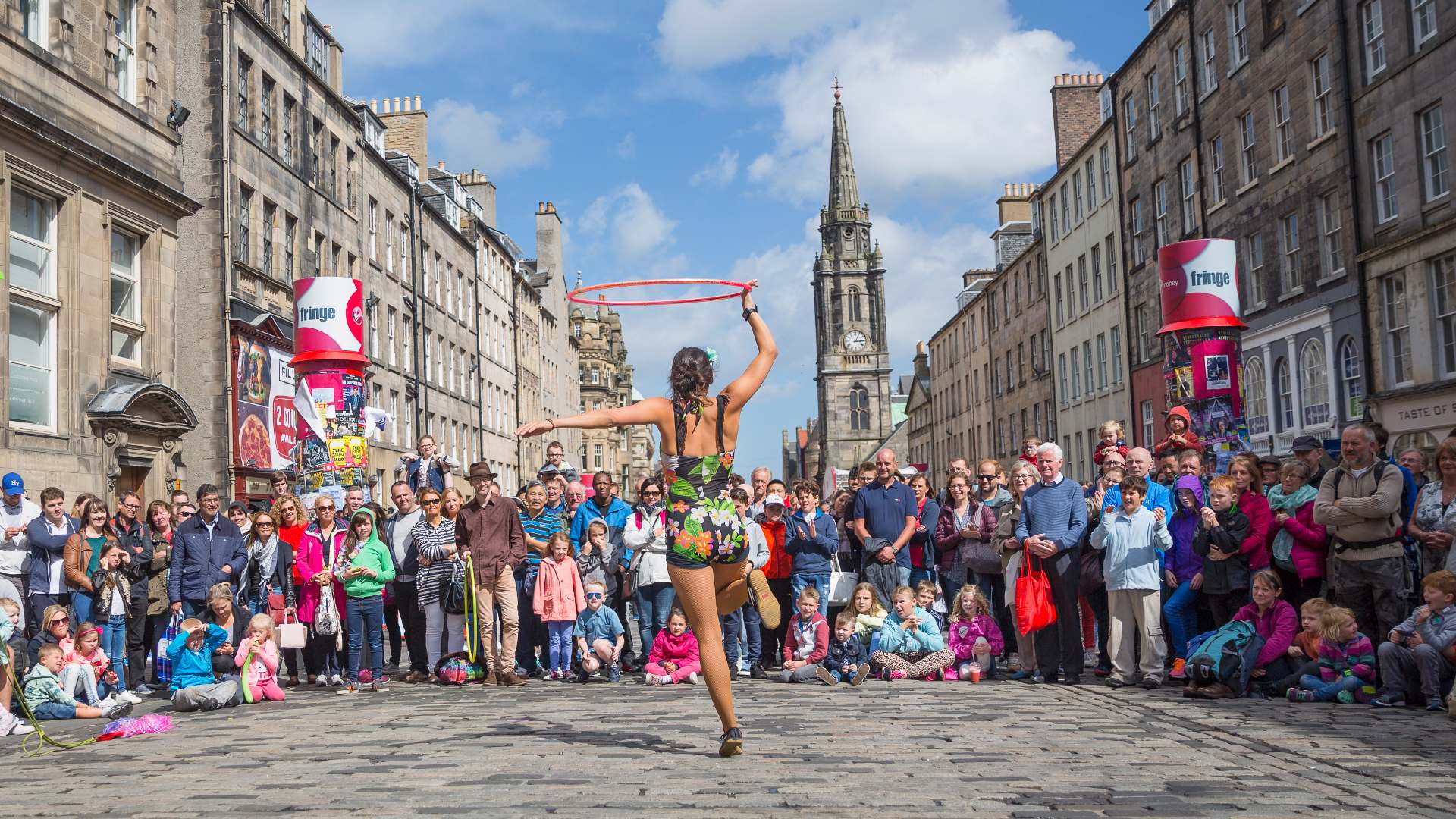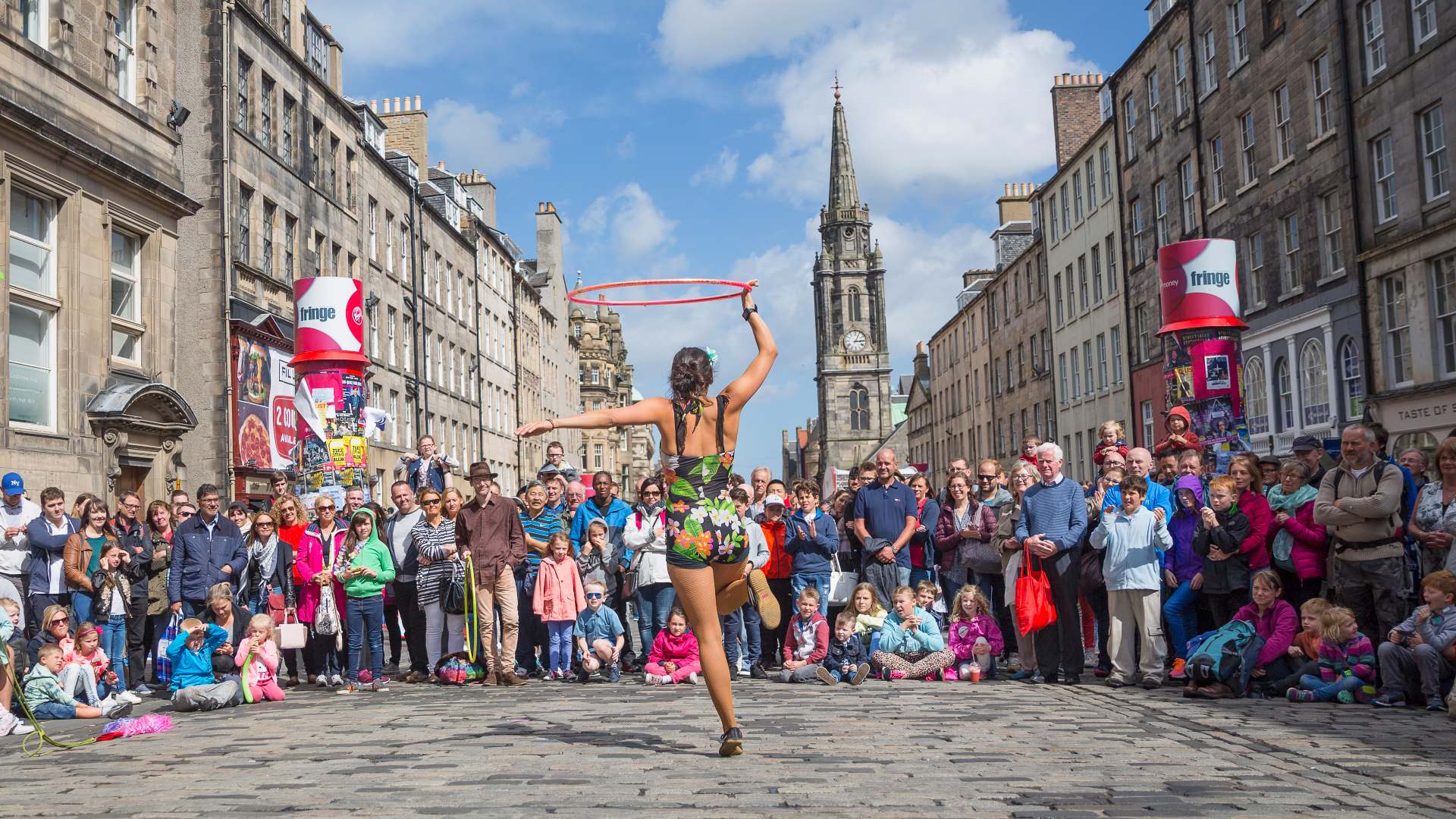 There are also a few whisky festivals to choose from in May. These include the Spirit of Speyside Whisky Festival, Feis Ile (the Islay Festival of Music and Malt), and the Highland Whisky Festival. It's best to book well in advance for these though as accommodation and tickets sell fast.
The same applies if you'd like to visit the Scottish capital in August, while the Edinburgh Fringe Festival is taking place.
During this 3-week-long showcase, you can experience a range of theatre shows, circus acts, exhibitions, and so much more. If you do happen to miss it, you can attend the Dublin Fringe in September.
---
---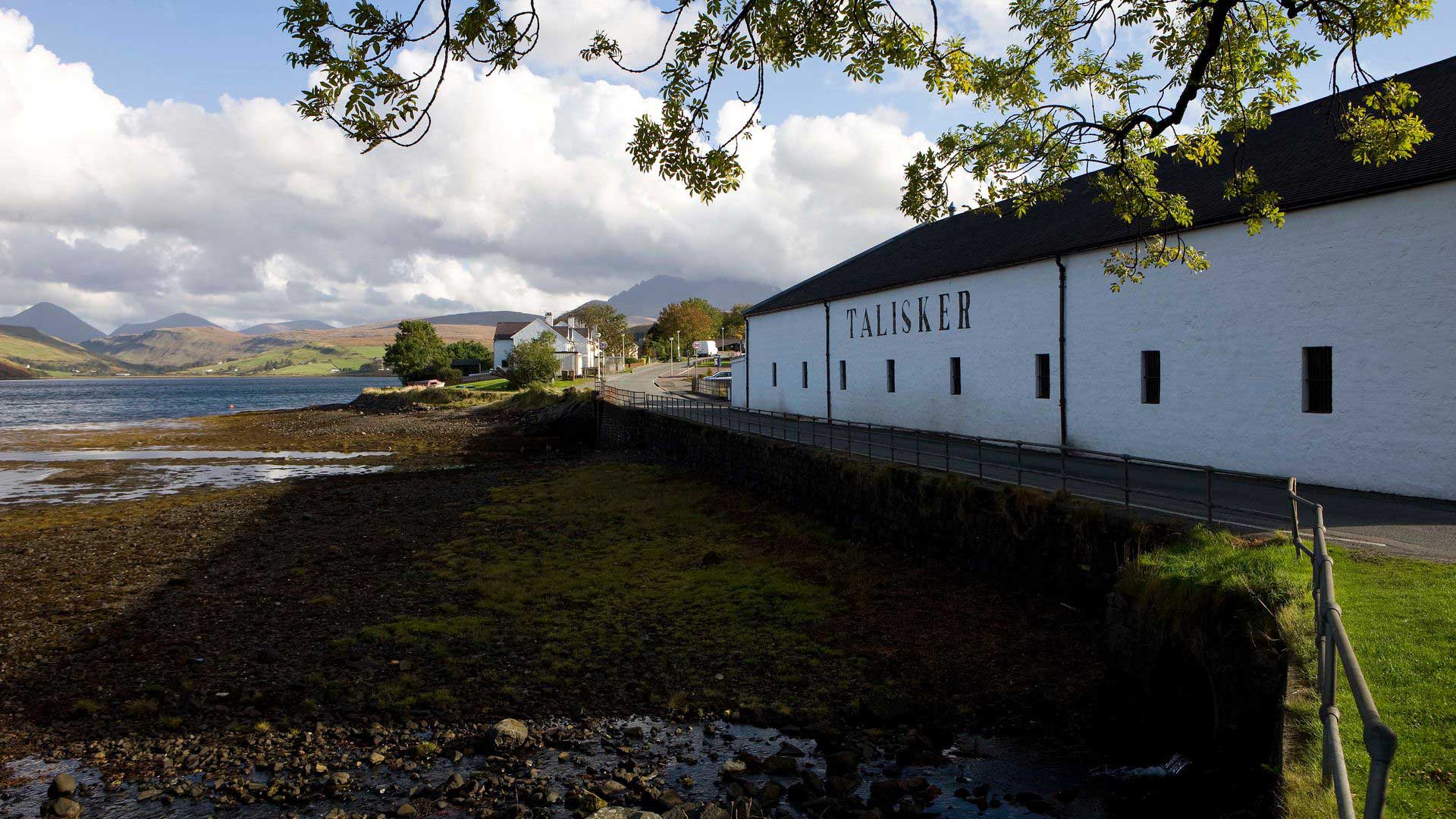 Discover Ireland and Scotland
If these Celtic nations sound like the perfect fit for you, now's the time to start planning your trip to Scotland and Ireland. Travel with Nordic Visitor and you can say goodbye to researching lengthy itineraries and places to stay.
Book with us, and a dedicated travel consultant will arrange your accommodation, excursions, local transport and more. So you'll be free to look forward to the trip of a lifetime.
Opt for one of these guided tours of Ireland and Scotland and you can choose between small group and privately escorted trips. Either way, you'll have a local guide who'll share their unique insights with you along the way.
On the other hand, you might decide that a Scotland and Ireland self-drive package is best for you. With Nordic Visitor, take the wheel safe in the knowledge that you can call our 24/7 helpline for assistance. All you need to do is get ready for an unforgettable road trip.
It's also possible to tailor your itinerary to suit you. You can extend your stay or book optional extras online. And, if you want tips on what activities to try, just ask your travel consultant.
Our Edinburgh-based travel experts know exactly how to plan a trip to Ireland and Scotland for you. Get in touch with us and they'll be happy to help make your travel dreams come true!