With its glaciers, waterfalls and black sand beaches, it's easy to see Iceland as the ideal outdoorsy destination. But it's also the perfect backdrop for a romantic trip or honeymoon.
Escape here for a few days with your other half and you can explore some of the most atmospheric and visually spectacular locations on the planet. Enjoy fine dining experiences, nights spent under the northern lights, and mesmerising adventures in nature.
With so many romantic things to do in Iceland, you'll be booking a second trip here in no time!
Whether you're planning an Iceland honeymoon or the perfect romantic getaway for a milestone anniversary, read on for inspiration. We've compiled a list of our top 10 romantic activities in Iceland.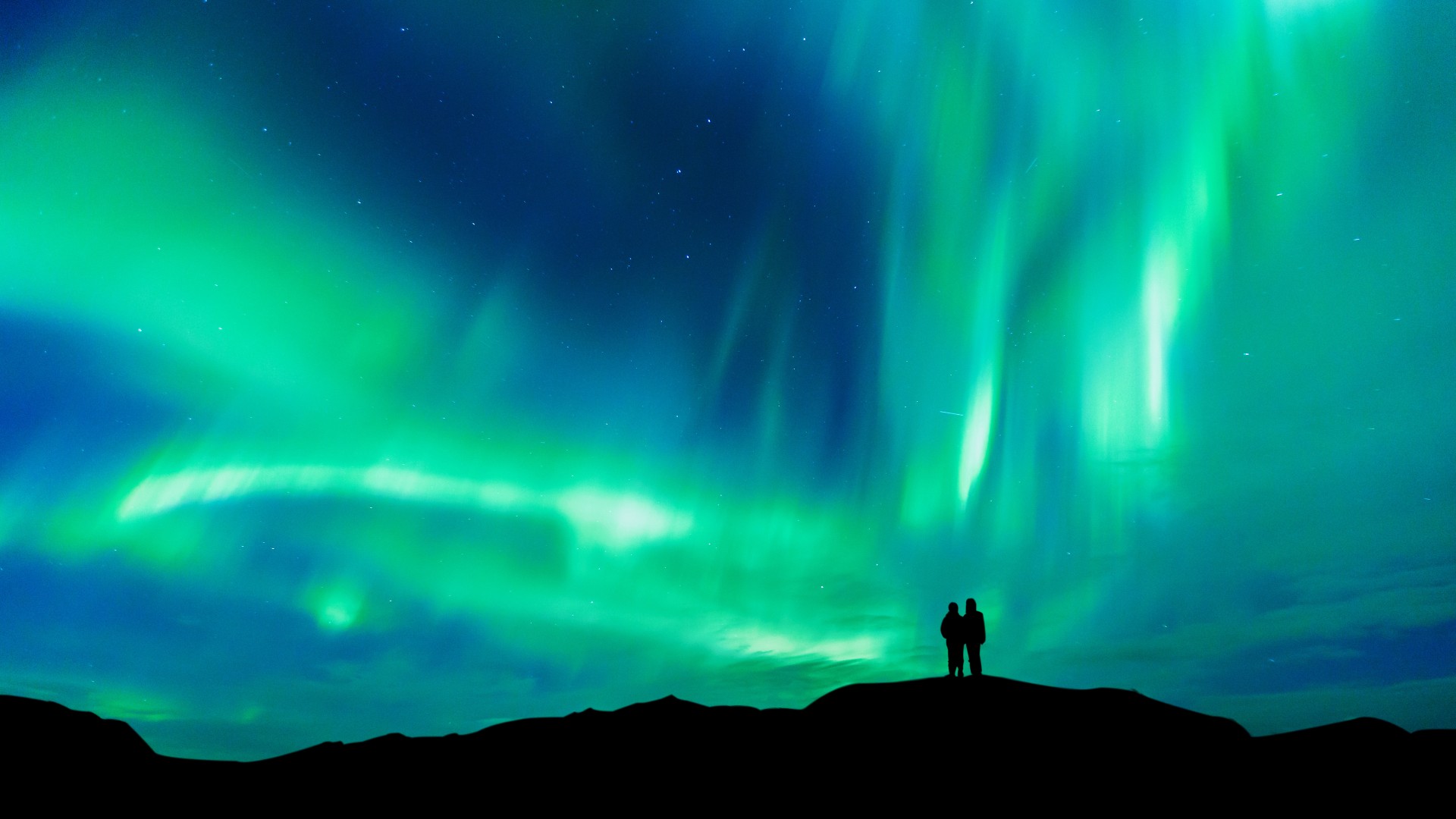 1. Snuggle up under the northern lights
Visit Iceland between October and March and there's a chance you'll witness the natural majesty of the aurora borealis, better known as the northern lights.
Few things are as awe-inspiring as watching the night sky illuminate with these shimmering bands of green and purple. Sharing the experience with your other half will create special memories to last a lifetime.
To maximise the romance, stay a night or two at one of Iceland's northern lights hotels. Expect panoramic views of the night sky from their bars, restaurants and outdoor terraces. At Hotel Rangá you can even watch from the comfort of an outdoor hot tub!
---
---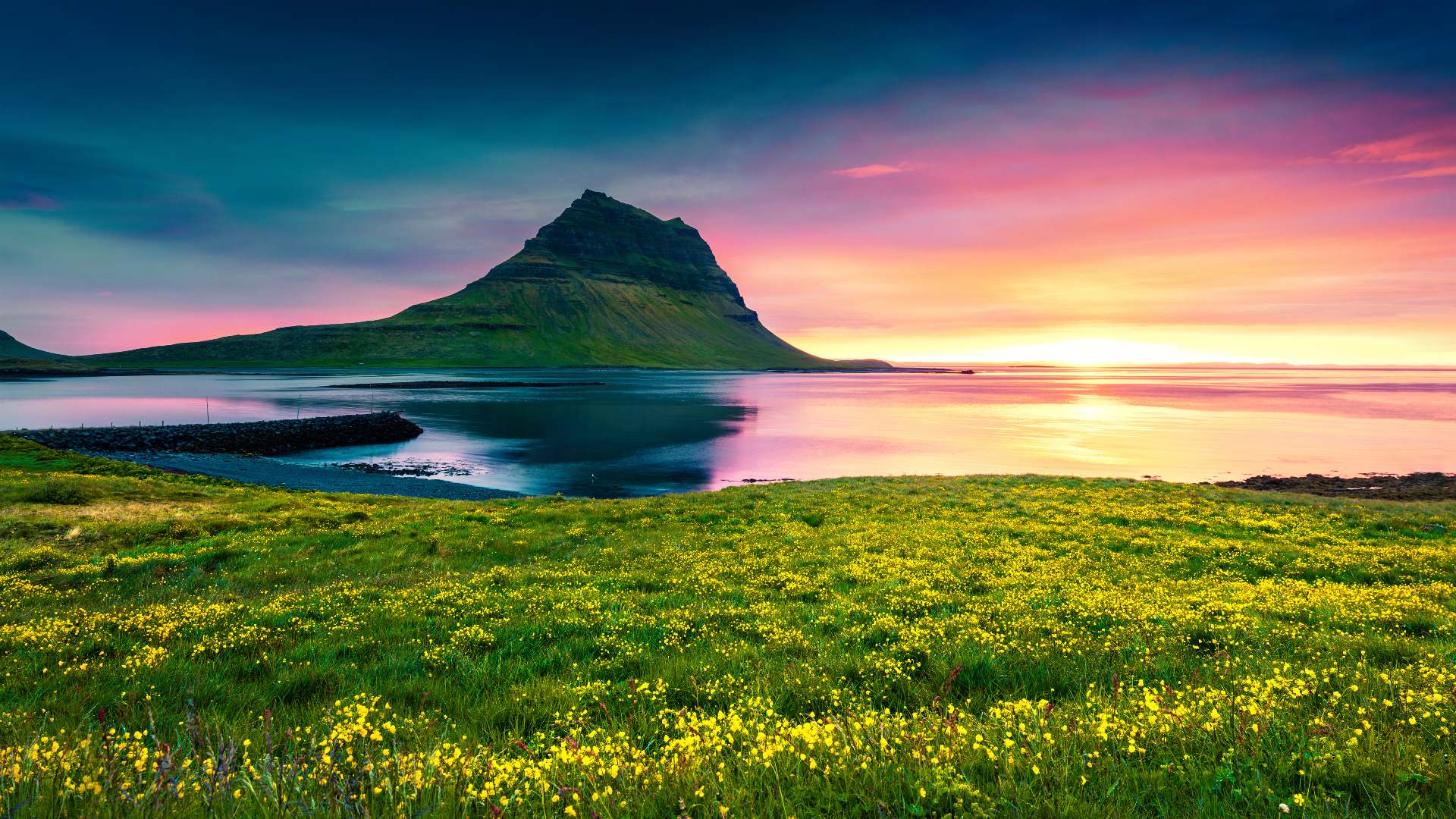 2. Marvel at the midnight sun
"Sun" may not be the first word that comes to mind when you think of Iceland. But in the summer months, this Nordic nation hosts some of the most incredible sunlit skies imaginable.
Take a trip to Iceland between May and August and you'll enjoy days of endless sun, rounded off with colourful twilight skies rivalling the beauty of the northern lights.
For the most romantic and scenery-packed experience, use your long days to take a 4x4 into the highlands or to tour the unmissable Golden Circle and explore Þingvellir National Park. A late-night adventure at this time of year promises fewer crowds and a truly magical atmosphere.
---
---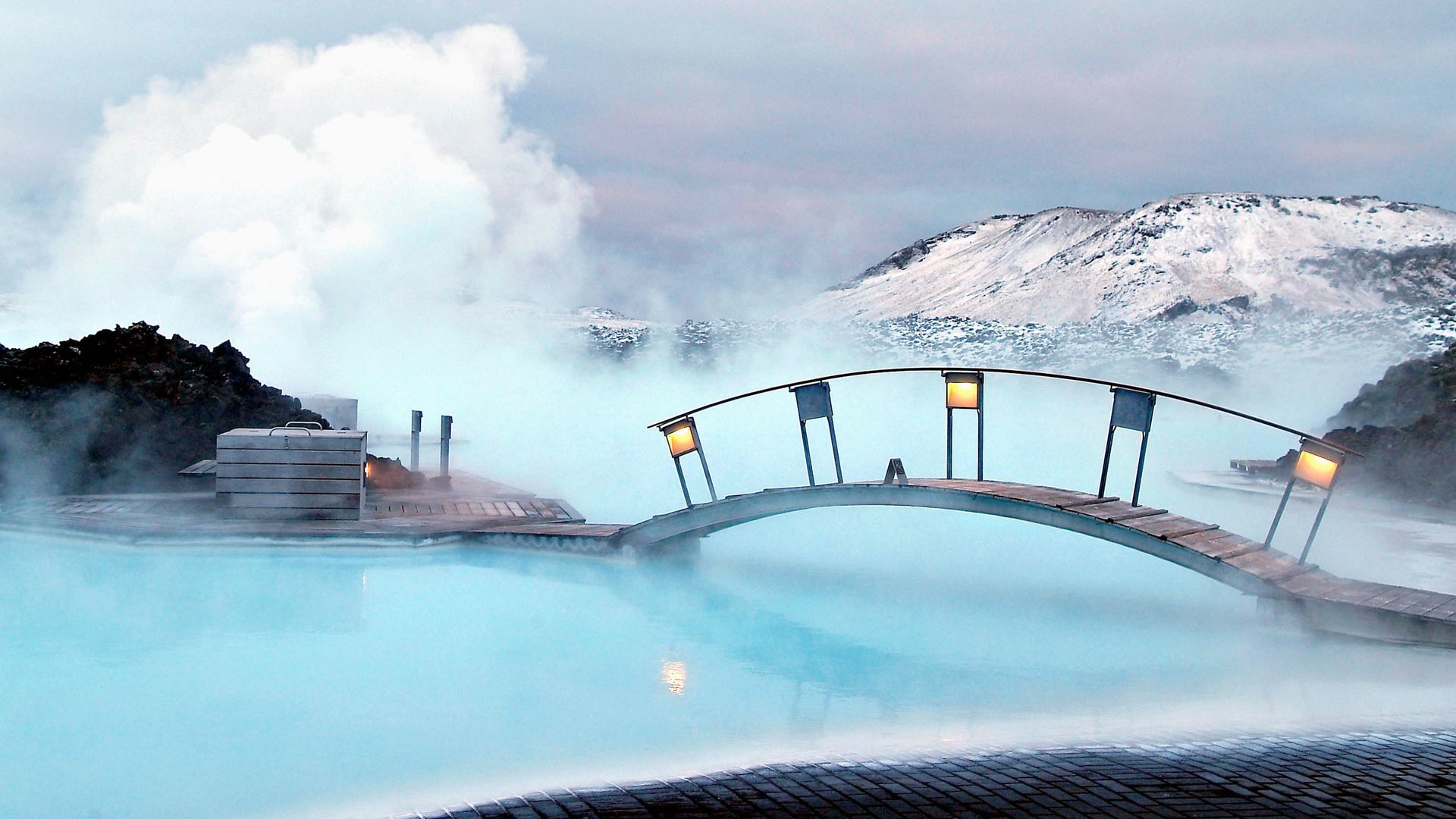 3. Unwind in the famous Blue Lagoon
Iceland is famed for its hot springs, both manmade and naturally occurring, and in particular the Blue Lagoon.
Not only is this popular spot outside Reykjavík a feast for the eyes with its milky blue waters and surrounding lava fields. It's also the perfect place to relax in style with your other half.
For day trip romance, you can try the luxury package. This includes 5 hours at the Retreat Spa and treatments such as couple float therapy, a unique style of in-water massage.
To extend the romance, book in for a few nights at one of the Blue Lagoon's two hotels. Why not take the opportunity to dine at Moss Restaurant, which is run by Michelin-starred chef Agnar Sverrisson?
---
---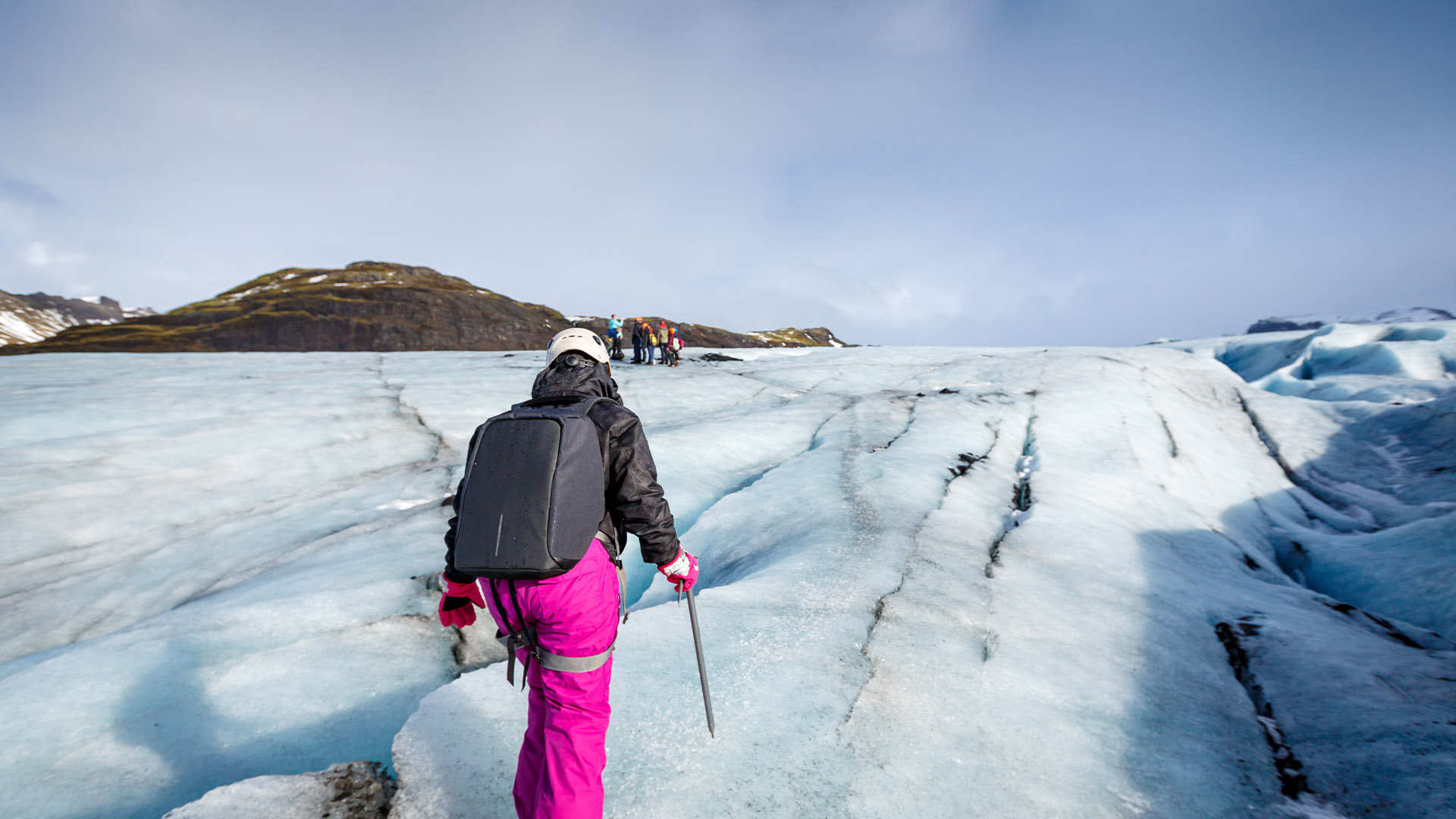 4. Enjoy a glacier adventure together
A trip to romantic Iceland has to include some ice, especially if you're an active couple and you love to explore the great outdoors.
Guided glacier hikes are available on Sólheimajökull or Svínafellsjökull, both on the south coast. You can also take an atmospheric boat tour of the Jökulsárlón glacier lagoon or, if you're feeling more adventurous, paddle kayaks as you take in the breathtaking backdrop.
Visit Iceland in winter and you could venture into one of the country's most impressive natural marvels: ice caves. The awe-inspiring icy scenery will leave you with incredible memories and your fair share of exceptional photos.
---
---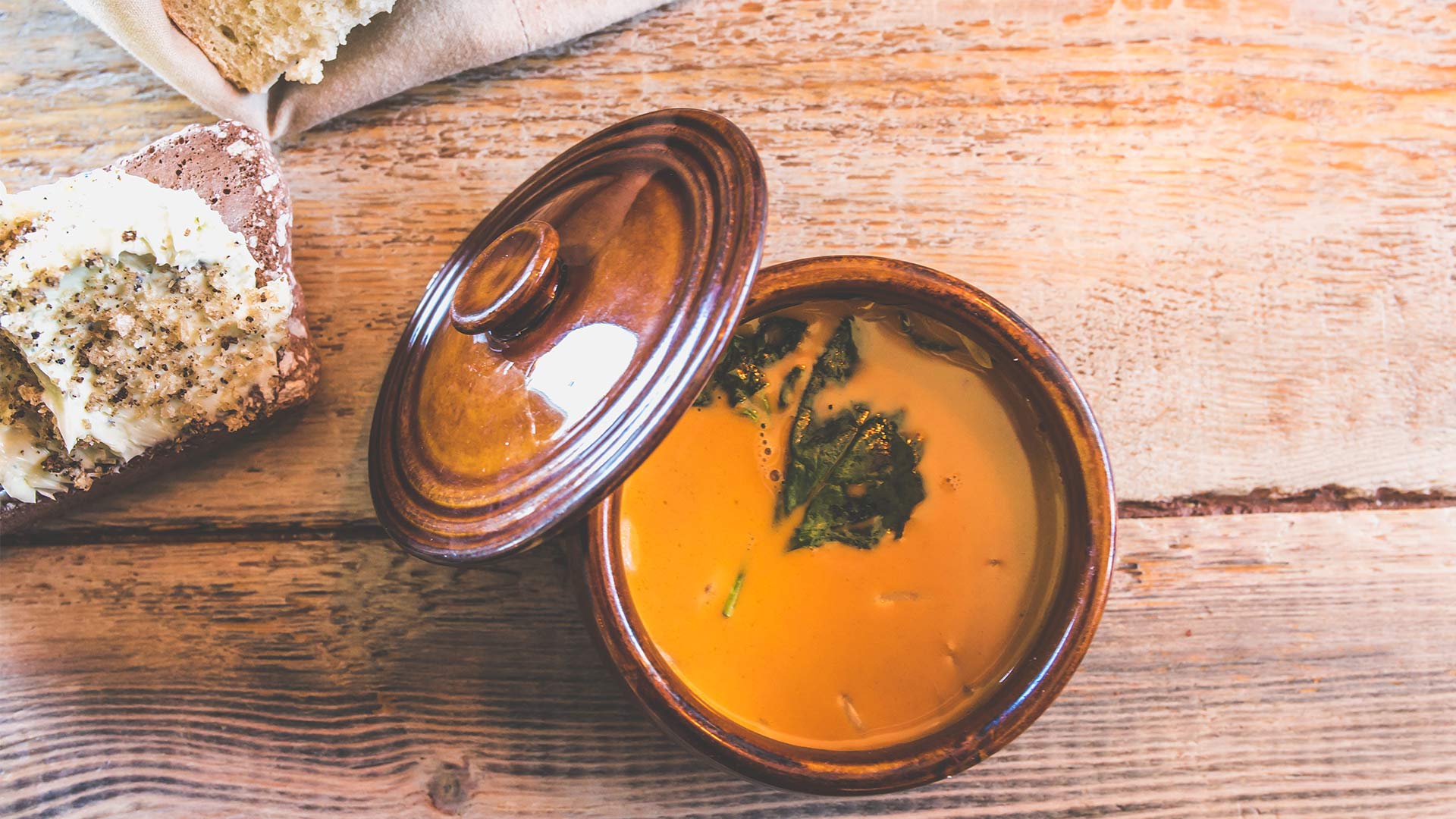 5. Indulge in Icelandic cuisine
Maybe your idea of a dream date is all about the food? Then your romantic getaway to Iceland wouldn't be complete without a gourmet tour of all the best food and drink experiences in Reykjavík.
For those with a sweet tooth, Omnom Chocolate is a must-see in the Grandi area of the city. If you have a more savoury palate, you'll love the beer and barbecue food on offer at the Bryggjan Brugghús brew pub.
Top off your day of culinary treats with a Michelin-starred meal at Dill, a restaurant serving up Nordic specialities using the finest local ingredients.
And if you love the thought of a food tour but don't have time to organise one? A 4-hour private gourmet walk around Reykjavík is one of the attractions you can enjoy on a luxury private tour with Nordic Visitor.
---
---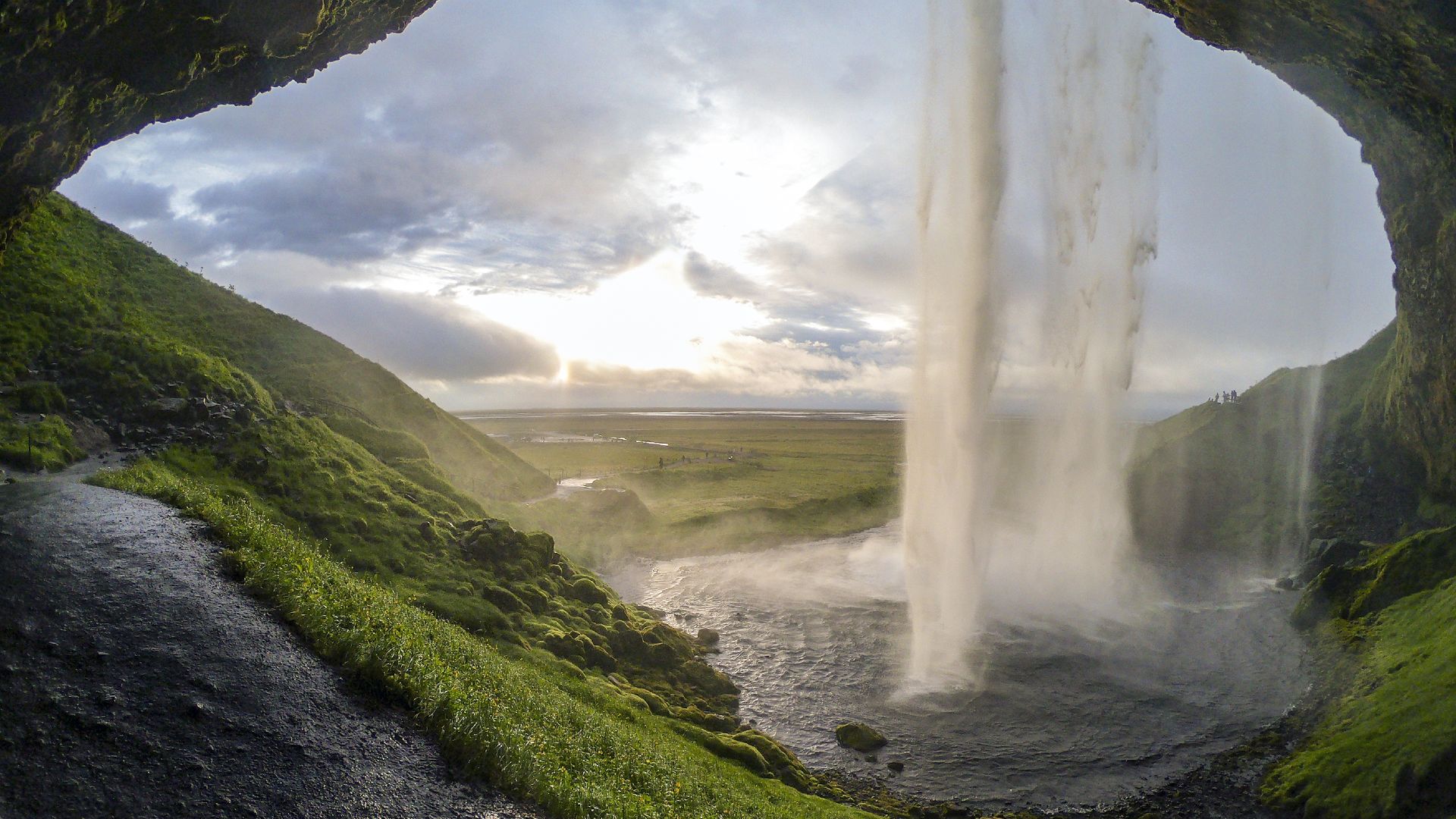 6. Snap loved-up selfies by waterfalls
The waterfalls in Iceland are a must-see, no matter what kind of trip you're taking.
The picturesque cascades of Gullfoss are perhaps the most famous in the country, but for romance it's hard to beat Seljalandsfoss. This fairytale waterfall is encircled by a pathway, which means you can venture behind the falls for an atmospheric stroll through the mist.
If you're seeking that picture-perfect backdrop for your signature couple's pic, head for Skógafoss on a sunny day when a single or even double rainbow is normally visible!
---
---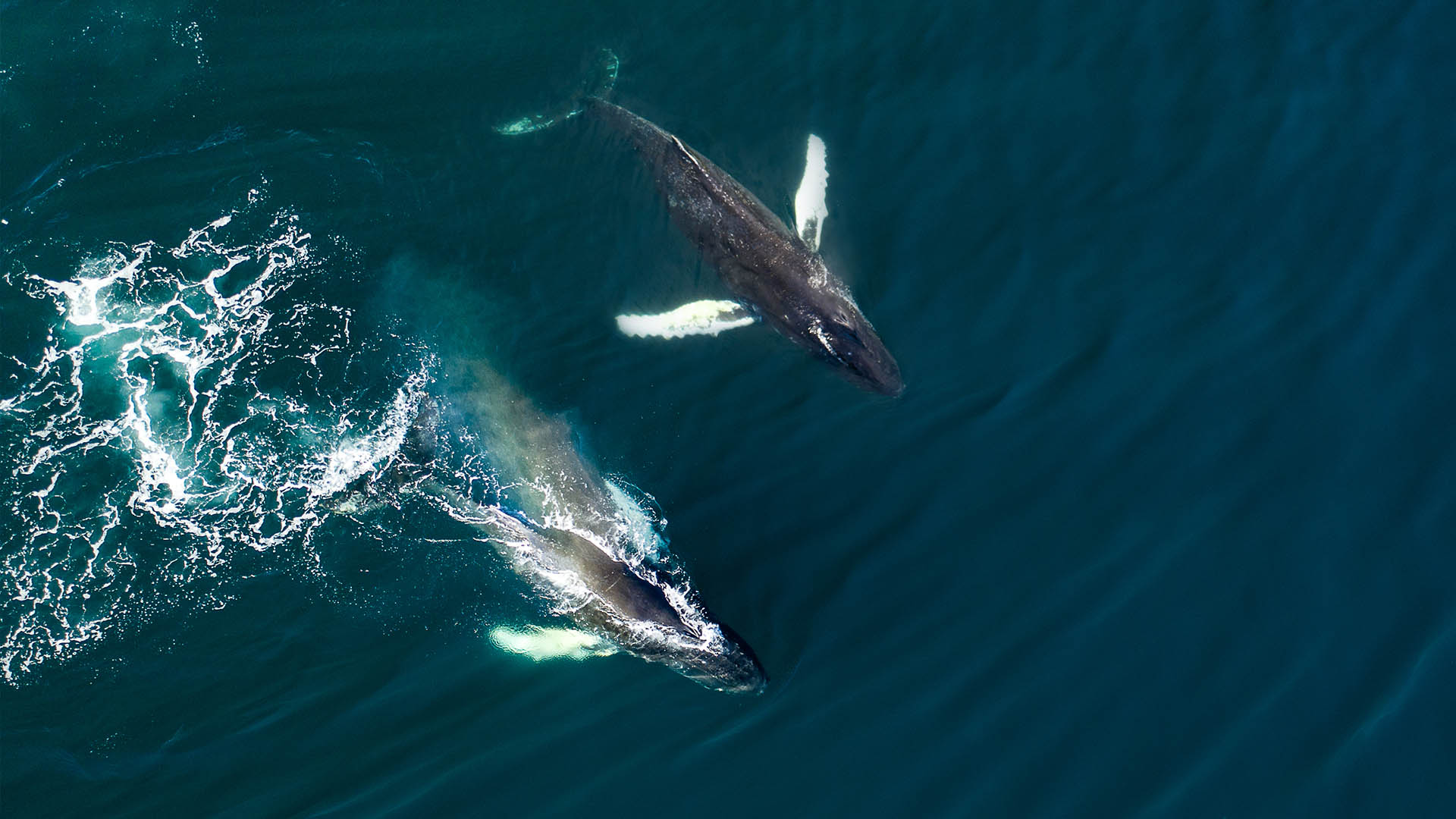 7. Meet local wildlife
For animal lovers, a couple's ride on a pair of Icelandic horses is a brilliant way to explore the rugged landscapes of this beautiful country.
You'll find plenty of places where you can enjoy horse riding in Iceland. Some of the best spots are the Snæfellsnes peninsula in the west and the Skagafjörður valley in the north.
Whale watching in Iceland is another must while you're in the country. The picturesque northern town of Húsavík is a particularly good place to catch sight of whales, especially during the summer.
---
---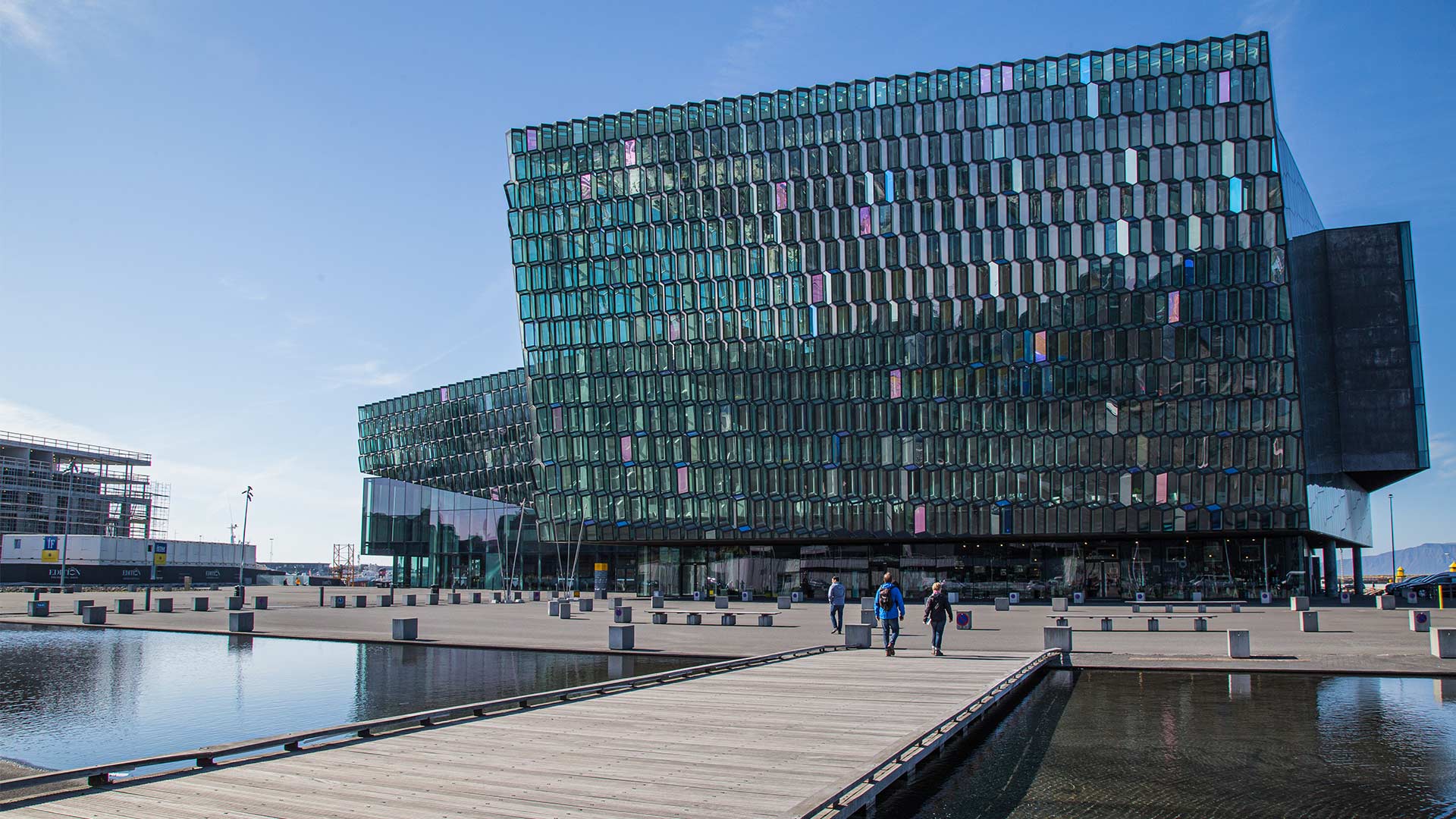 8. Discover Iceland's arts scene
Iceland isn't just a haven for outdoor activities, it's also a romantic destination for couples with an interest in arts and culture.
Hear the Iceland Symphony Orchestra perform at Harpa Concert Hall, and learn about the country's history at the National Museum of Iceland. You can also immerse yourself in the local culture at the capital's gift shops, art galleries and markets.
If you're a fan of big box-set TV, make sure you check out the filming locations for Game of Thrones. These include the area around Lake Mývatn in North Iceland and Reynisfjara black sand beach on the south coast.
---
---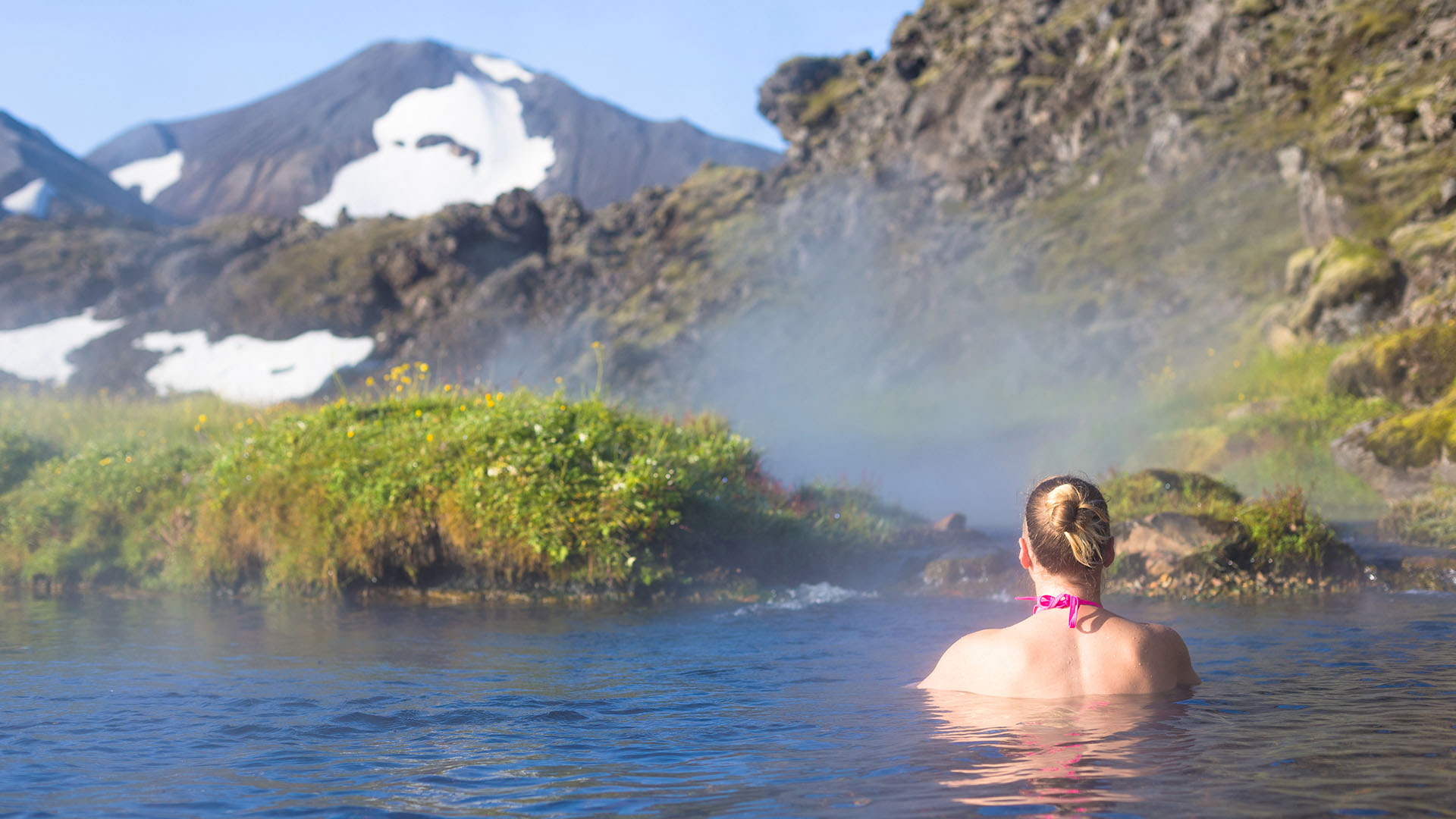 9. Soak in natural hot springs
Iceland is well known for its geothermal activity, and is peppered with hot springs, "hot pots" (hot tubs) and geothermal baths.
Whether or not you're planning to tick off the Blue Lagoon, you'll still want to make time for other hotspots around the country, especially if you're an adventurous couple.
Many of the best hot springs Iceland has to offer are found in remote locations, which come with the promise of solitude and breathtaking natural scenery.
One of our favourites for couples is Landbrotalaug Hot Pot, north of Reykjavík. It's perfectly sized to fit two people and boasts incredible views of the mountains beyond.
---
---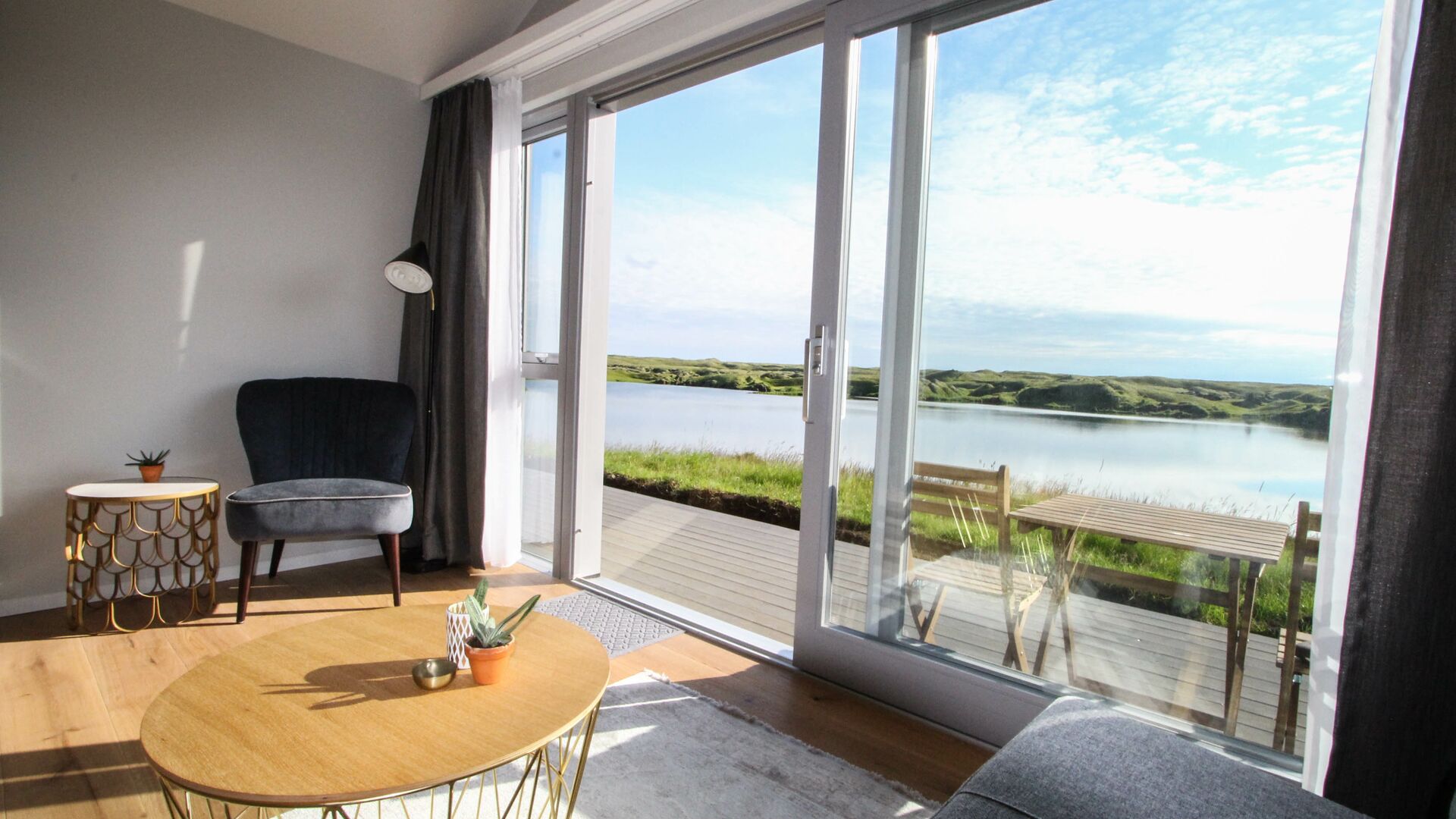 10. Hide away in luxury accommodation
If there's one thing your romantic trip needs, it's some quality couple time spent in a luxury Iceland hotel. There are just a handful of boutique hideaways here, each positioned in a stunning part of the country.
Hotel Geysir offers stunning, panoramic views of the Haukadalur Valley in the south. Meanwhile the romantic Hotel Húsafell is an excellent point for exploring the west, including the scenic Húsafell Canyon Baths.
For those seeking ultimate seclusion, Magma Hotel is ideal as it boasts standalone private huts in a tranquil lakeside location. But if a vibrant city locale close to bars and restaurants is more your scene, head for Canopy by Hilton Hotel in Reykjavík.
And remember: if you're there on your honeymoon, don't forget to let us know so you can enjoy some special treats!
---
---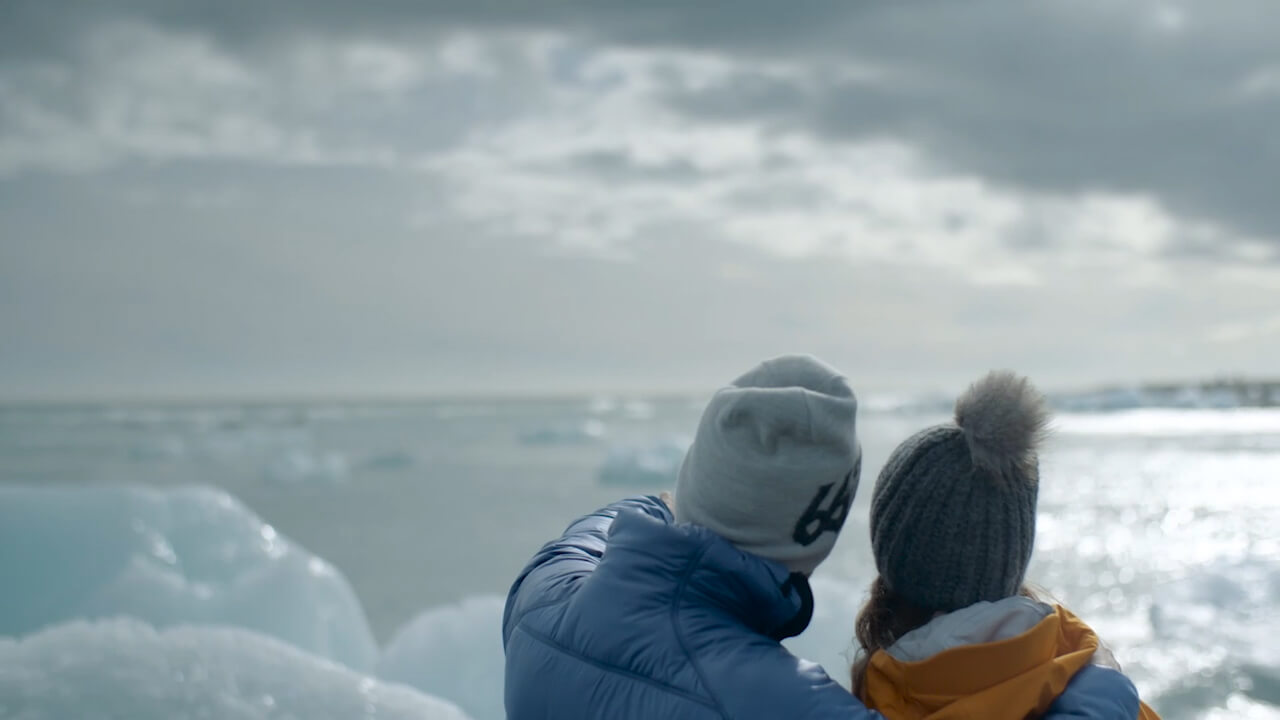 Start planning your Icelandic getaway today
A world of romance, magic and adventure awaits in the Land of Fire and Ice, so now's the time to start planning your perfect romantic Iceland tour.
Whatever your preferred travel style, your personal consultant at Nordic Visitor will sort all the details. Based in Iceland, they'll use their insider knowledge to ensure that you and your partner have the trip of a lifetime.
Iceland self-drive tours are ideal if you're interested in exploring at your own pace. Or if you're keen on learning from an expert guide, you can book in for a multi-day or privately guided tour of Iceland. For ultimate comfort, opt for a luxury Iceland tour and travel in style.
Make your romantic Iceland trip a reality by contacting us and speaking with one of our local travel experts.