Where in the world would you visit for a thrilling trip? Perhaps you'd seek somewhere with spellbinding landscapes, where you could reconnect with nature and enjoy extraordinary experiences.
The country that ticks all these boxes? Iceland.
The Land of Fire and Ice is one of the world's most desirable destinations for epic nature. This stunning land will lure you in with its exhilarating sights and activities.
You'll find plenty of adventurous things to do in Iceland. Think getting up close to fresh lava fields one day and taking a helicopter ride over a glacier the next.
So when you're ready to take an out-of-this-world trip, Iceland awaits. For inspiration, check out these thrilling things to do in Iceland, as recommended by Nordic Visitor's local travel experts.
---
---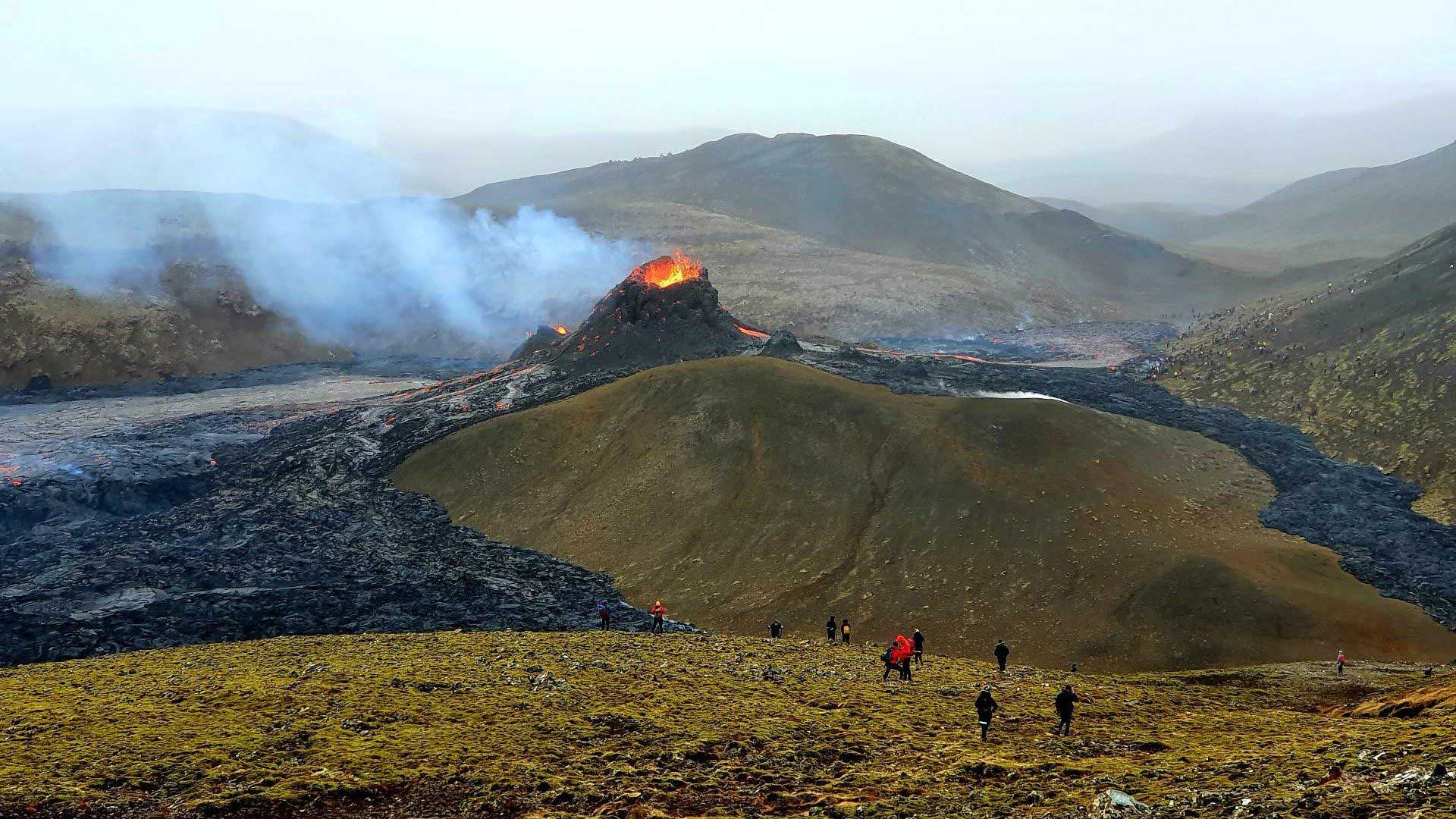 1. Discover volcano eruption sites
Yes, you read that right. You can actually see the country's newest volcano, complete with fresh lava fields, for yourself.
In March 2021, a fissure opened at Mount Fagradalsfjall on Iceland's Reykjanes peninsula, located about 40 kilometres (25 miles) south of Reykjavík. Shortly after, more fissures of the Fagradalsfjall volcano opened, with scientists predicting that the volcanic eruption would be a "long hauler".
We now know that their forecasting was correct as this initial eruption carried on for several months. And Fagradalsfjall erupted yet again in August 2022, and then in July 2023.
When fresh lava flowed, you could see locals and visitors heading up to the volcano to witness the spectacle. They ventured along official hiking trails and flew over the eruption on helicopter rides.
Even while the volcano isn't erupting, a visit to this remarkable place should still be high on your list of volcanic experiences to have in Iceland.
---
---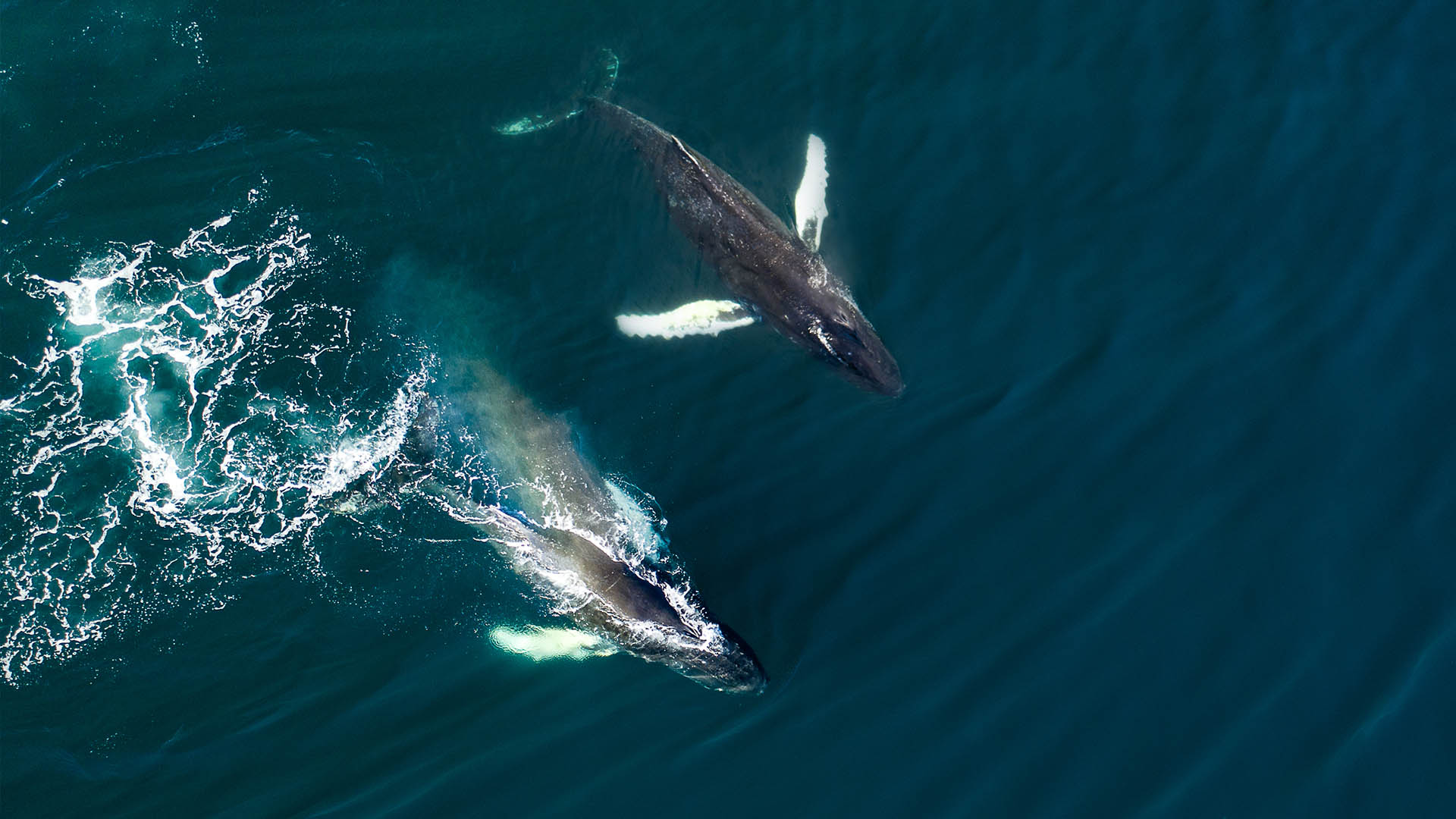 2. Go whale watching
If you want to be wowed by nature, add a whale-watching tour to your travel wish list.
Iceland is one of the top places in Europe to go whale watching, with the chance to see 6 different species: minke, humpback, bowhead, sperm, beluga and blue. They're drawn to the rich feeding grounds that are found in the Arctic and Northern Atlantic waters around Iceland.
What's more, you might spot other Icelandic wildlife on your trip, such as dolphins, orcas or puffins. In the summer months, around 60% of the Atlantic puffin population nest in Iceland, while orcas migrate here in the winter.
Imagine marvelling at whales breaching and bow riding off the Icelandic coast on a boat tour from Reykjavík or Húsavík. Once you catch sight of them, you'll understand that whale watching in Iceland really is a privilege and an unforgettable experience.
---
---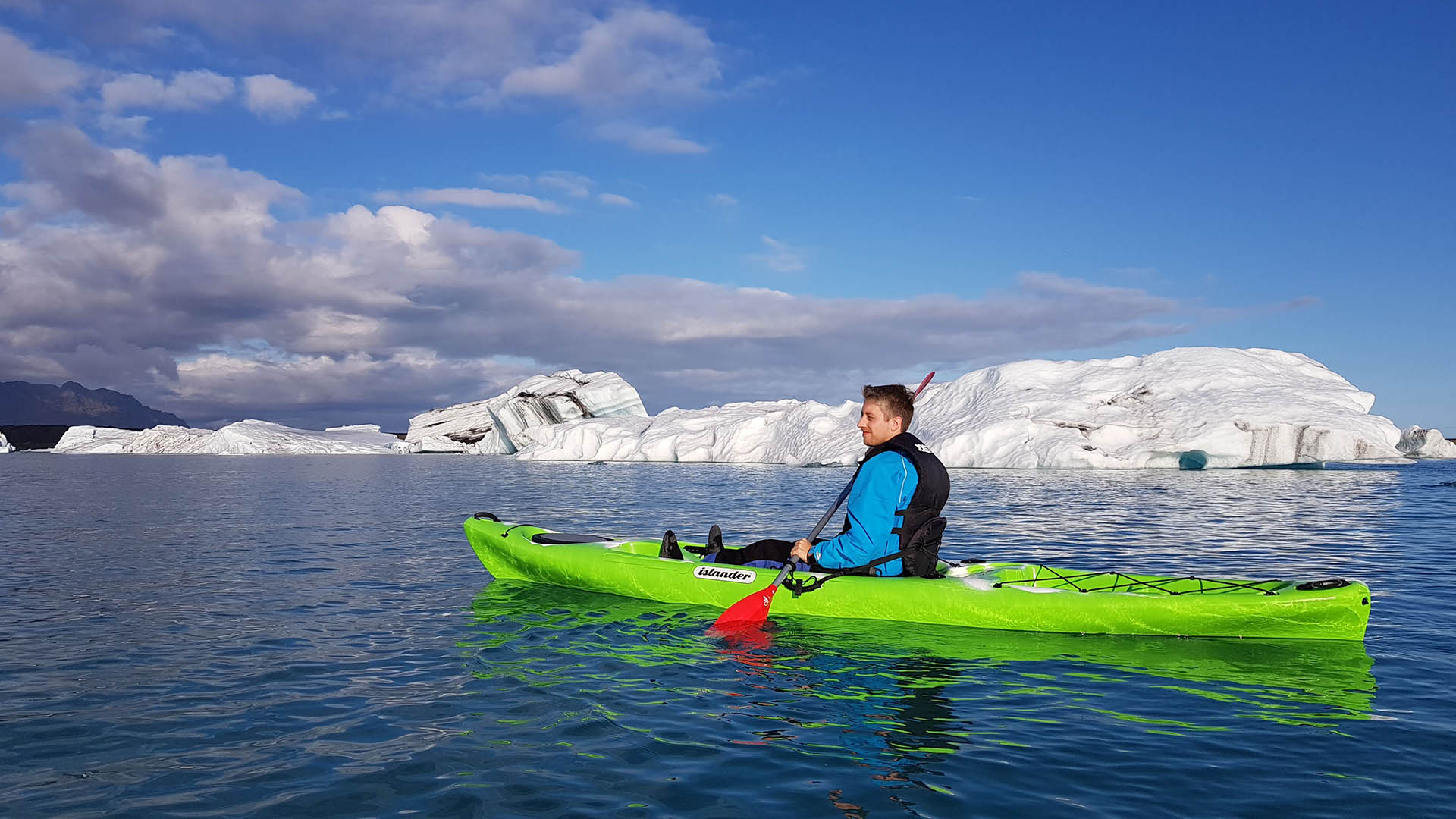 3. Kayak on glacier lagoons
You might have gone kayaking before, but have you ever done it on a lagoon surrounded by glacier ice?
One of the coolest things to do in Iceland is paddle over the tranquil waters of the Heinabergslón glacier lagoon in Vatnajökull National Park. On a guided kayaking tour, you can admire the stunning view of ice floating around you, and mountains looming in the distance.
You can even set foot on the Vatnajökull glacier and take in the breathtaking beauty of this pristine place from icy ground.
This is just one of many ways to experience glaciers in Iceland. You could embark on a glacier hike, snowmobile over them, or even walk inside them – more on that later!
---
---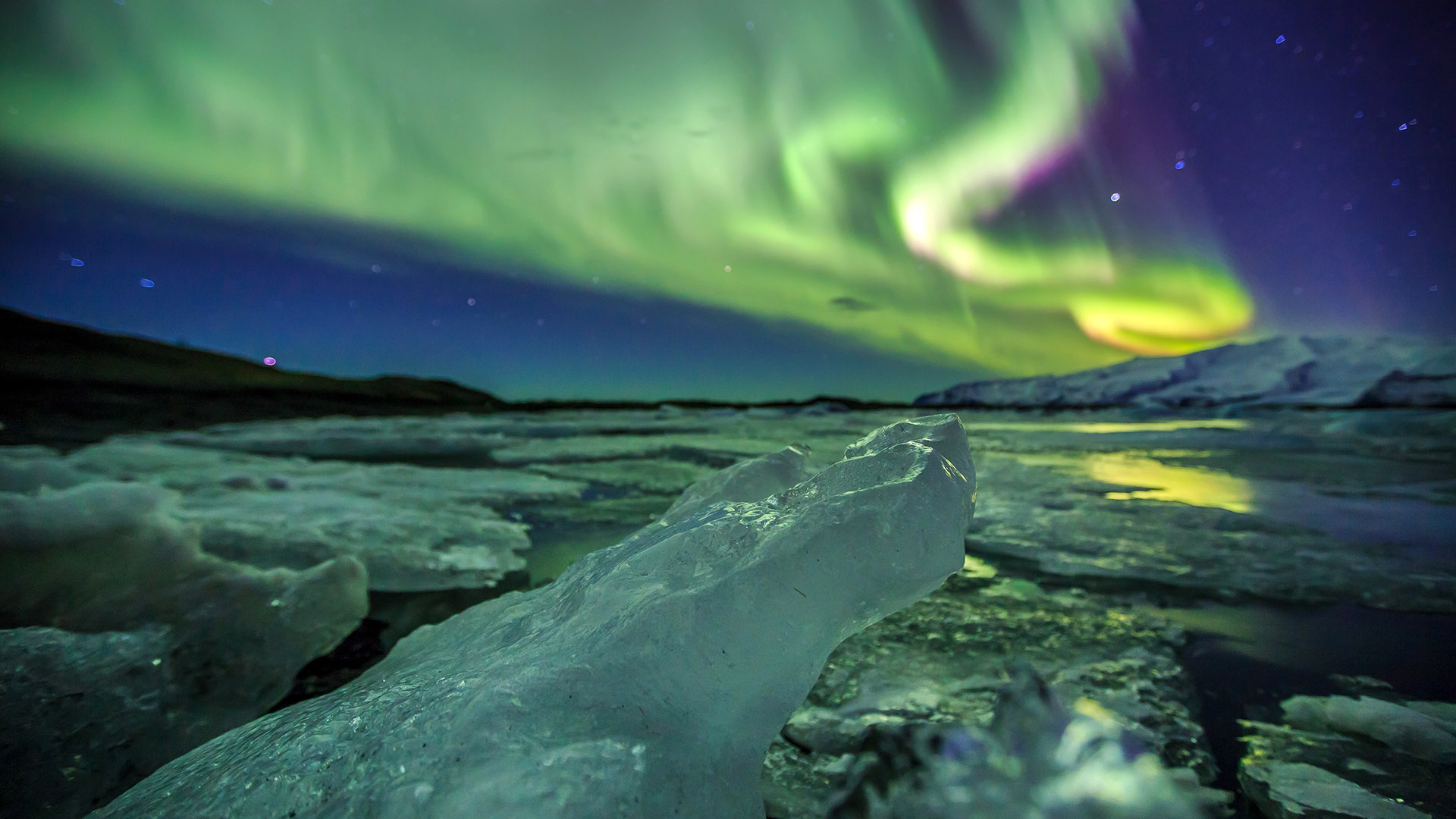 4. Hunt for the northern lights
Picture a night sky illuminated with streams of colourful light, dancing and flickering as you gaze up in wonder. This isn't something out of a fantasy movie, but a real-life phenomenon called the northern lights, or aurora borealis.
In winter this natural light show graces the skies above Iceland, among other regions in the Northern Hemisphere that are located close to the Arctic Circle.
But come to Iceland to hunt for them and you'll have the chance to watch the aurora borealis against an extraordinary backdrop. You might catch them dancing above glacier lagoons, volcanoes, or black sand beaches.
Iceland's ethereal landscape makes your northern lights experience even more magical. And you might actually spot them at northern lights hotels in Iceland, positioned in remote areas for ultimate aurora-viewing opportunities.
---
---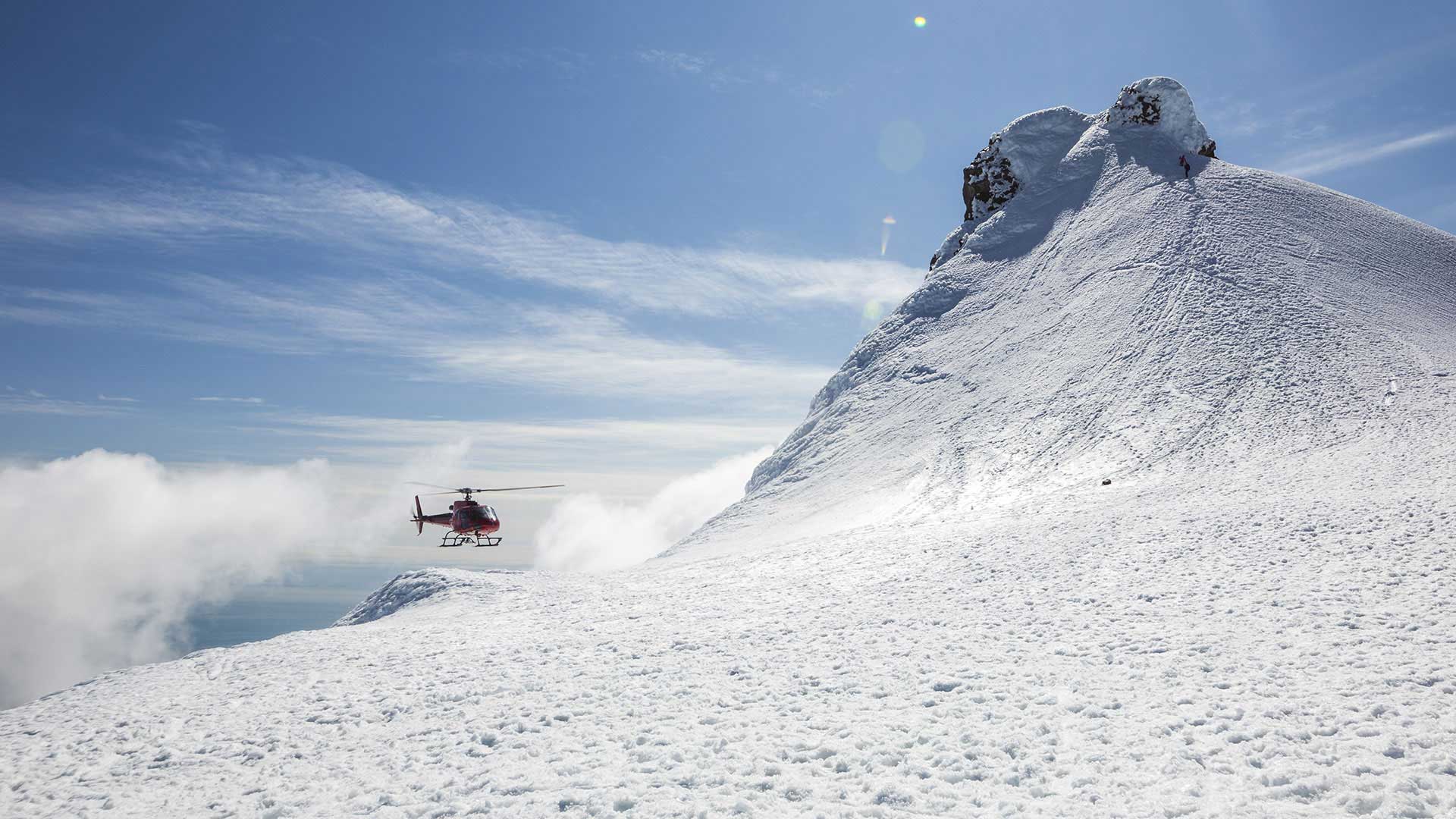 5. Take an adrenaline-fuelled helicopter ride
Feel the rush of a helicopter ride as you soar over glaciers, volcanoes and lava fields, gazing at Iceland's dazzling natural wonders from above.
You can hop in a helicopter from Reykjavík and zip over jaw-dropping scenery, enjoying birds-eye views that few others get to experience. And you'd access hard-to-reach areas like active geothermal regions in no time at all.
Picture gliding in a helicopter over the site of one of the most recent volcanic eruptions in Iceland. Leave out the driving and head straight to the Reykjanes peninsula, gazing down on the fresh lava fields that encircle Fagradalsfjall volcano.
Or on a helicopter tour to the Hellisheiði plateau, look out your window to see the moss-covered lava fields, rainbow-like basalt mountains, and steaming hot springs below. Then touch down in an off-the-beaten-track location, surrounded by bubbling mud pots and hot springs.
You could also opt for a helicopter ride over Reykjavík, landing on a summit for panoramic views over the city, mountains and ocean. Or perhaps you'd like to whisk away to a glacier before enjoying a thrilling snowmobiling tour in Iceland?
---
---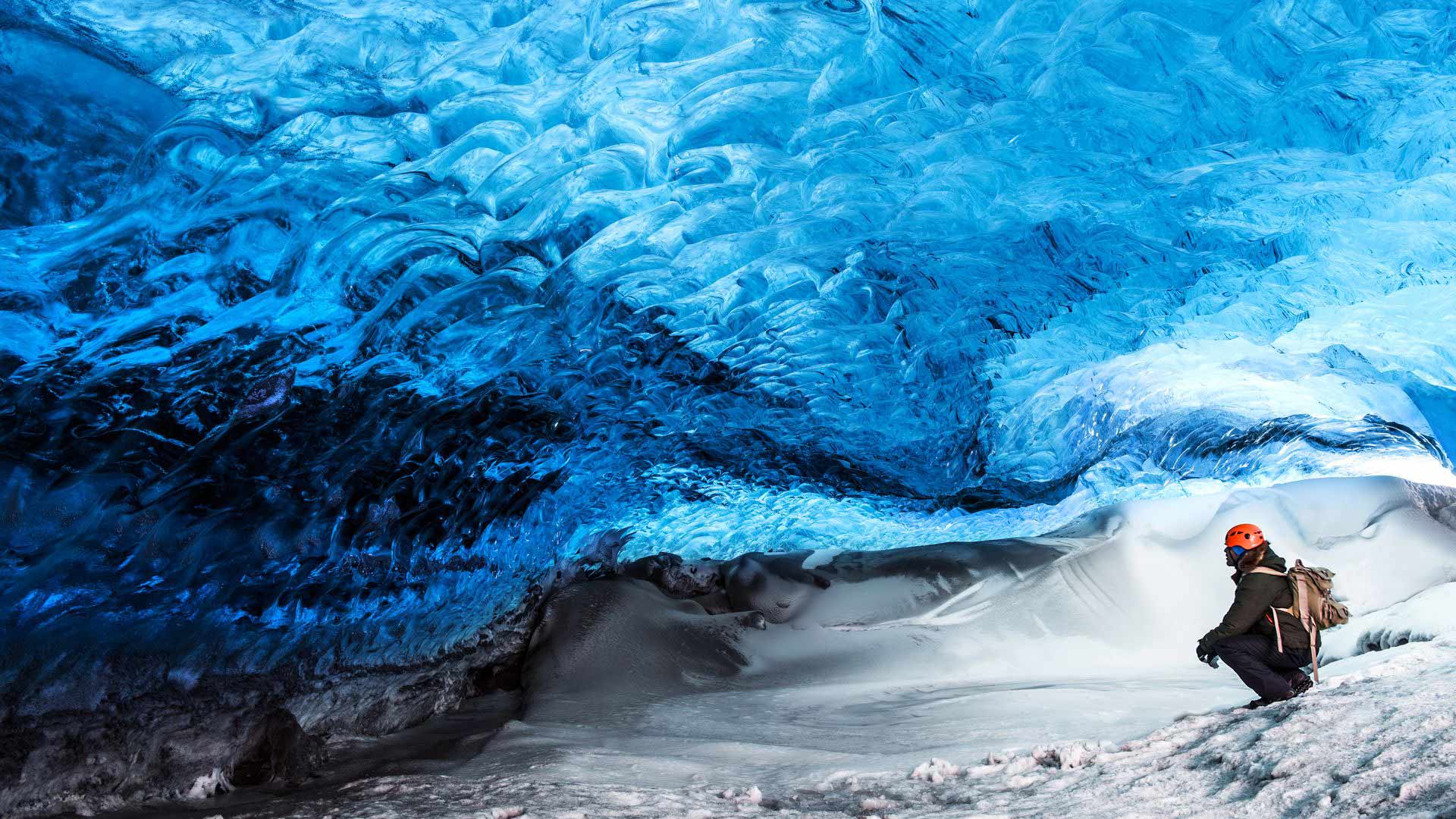 6. Venture inside ice caves
If you've watched the Hallmark movie, Love On Iceland, you'll have seen the lead characters exploring caverns of blue ice on their trip. This scene wasn't fake – you can actually walk inside real ice caves in Iceland.
These naturally formed caverns are sculpted by glacial water that freezes over each winter and melts in the spring. This means that you could discover new ice caves every winter in Iceland if you wanted to!
Head to the south coast of Iceland between November and March to take a guided tour of a natural ice chamber at the Vatnajökull glacier. Your expert guide will lead you through the tunnels of blue glacial ice while telling you all about how they are formed.
---
---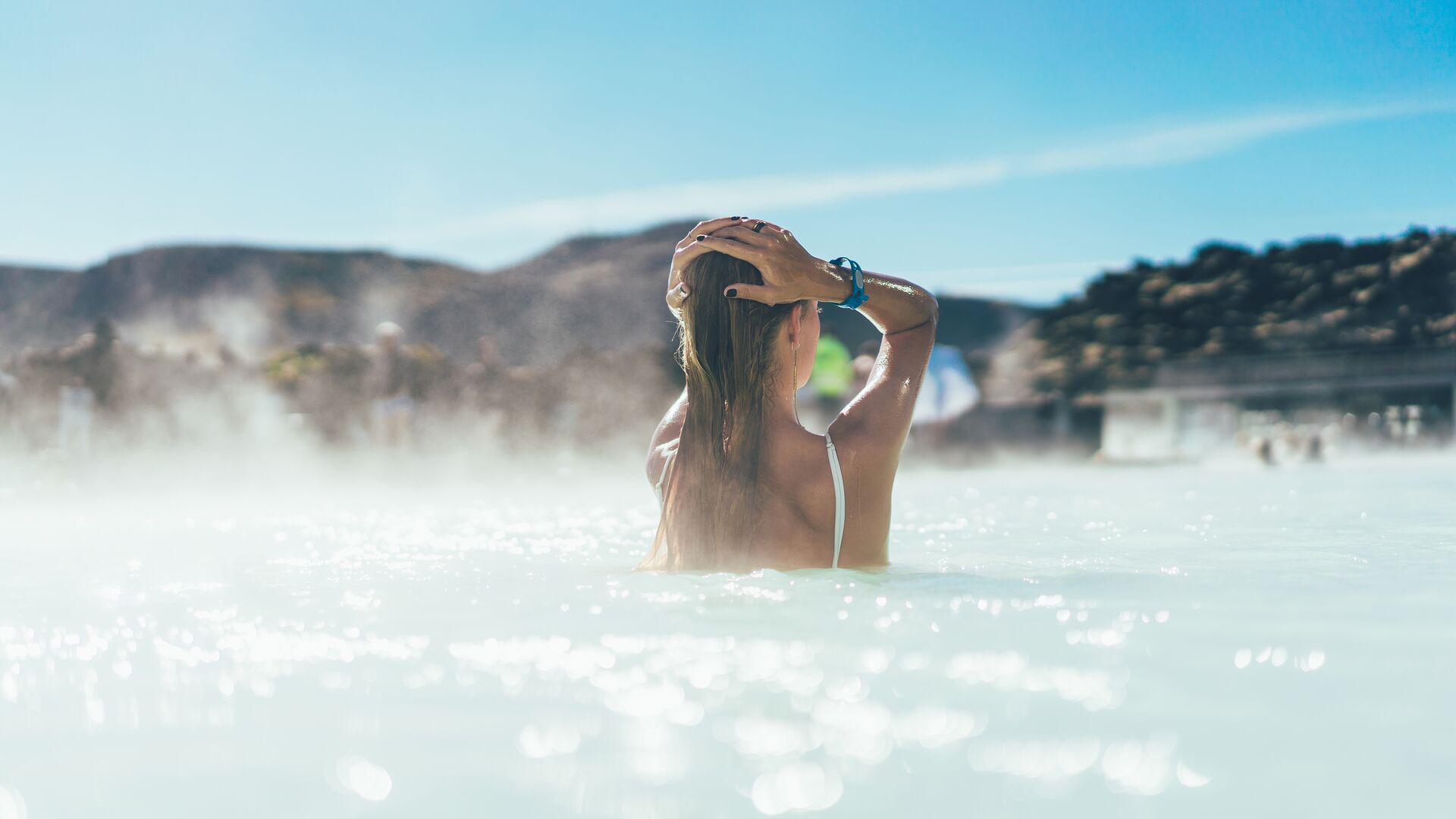 7. Relax in geothermal pools
For a different kind of thrill during your Iceland vacation, do as the locals do and soak in the warm waters of hot pools and lagoons.
One of the benefits of Iceland's geothermal energy is that it provides the country with naturally heated water. This is why you'll find a huge array of hot springs and geothermal pools in Iceland.
Think wild swimming in warm rivers, relaxing in oceanfront "hot pots" (Icelandic hot tubs), and soaking in pools like the famous Blue Lagoon.
Wherever you go in Iceland, you won't have to look far to find some form of hot spring or geothermal pool. It's the perfect way to kick back, admire your scenic surroundings, and experience a favourite Icelandic tradition.
---
---
Are you ready to get your thrills on an active trip to Iceland? When you book with Nordic Visitor, you can plan your tour with confidence thanks to our flexible terms.
Plus, you'll have our support around the clock during your Iceland trip thanks to our 24/7 helpline. Our Iceland travel experts are based in Reykjavík and will be there for you from start to finish.
Discover these top Iceland vacation packages and start planning, or speak to a local travel consultant who will create your dream tour.