Iceland is a place of striking contrasts. A land formed by both fire and ice, this Nordic nation is home to countless natural attractions for you to explore.
Imagine mountains, ice caves, glaciers, volcanoes, beaches, lakes, forests and lava fields, and you still don't have the sum of all its parts. With so many breathtaking sights to discover and cultural experiences to enjoy, you might not know where to start!
That's why we've come up with the best Iceland tours to add to your itinerary. Get ready to make the most of your time in this extraordinary country.
---
---
Contents: The Best Tours in Iceland
---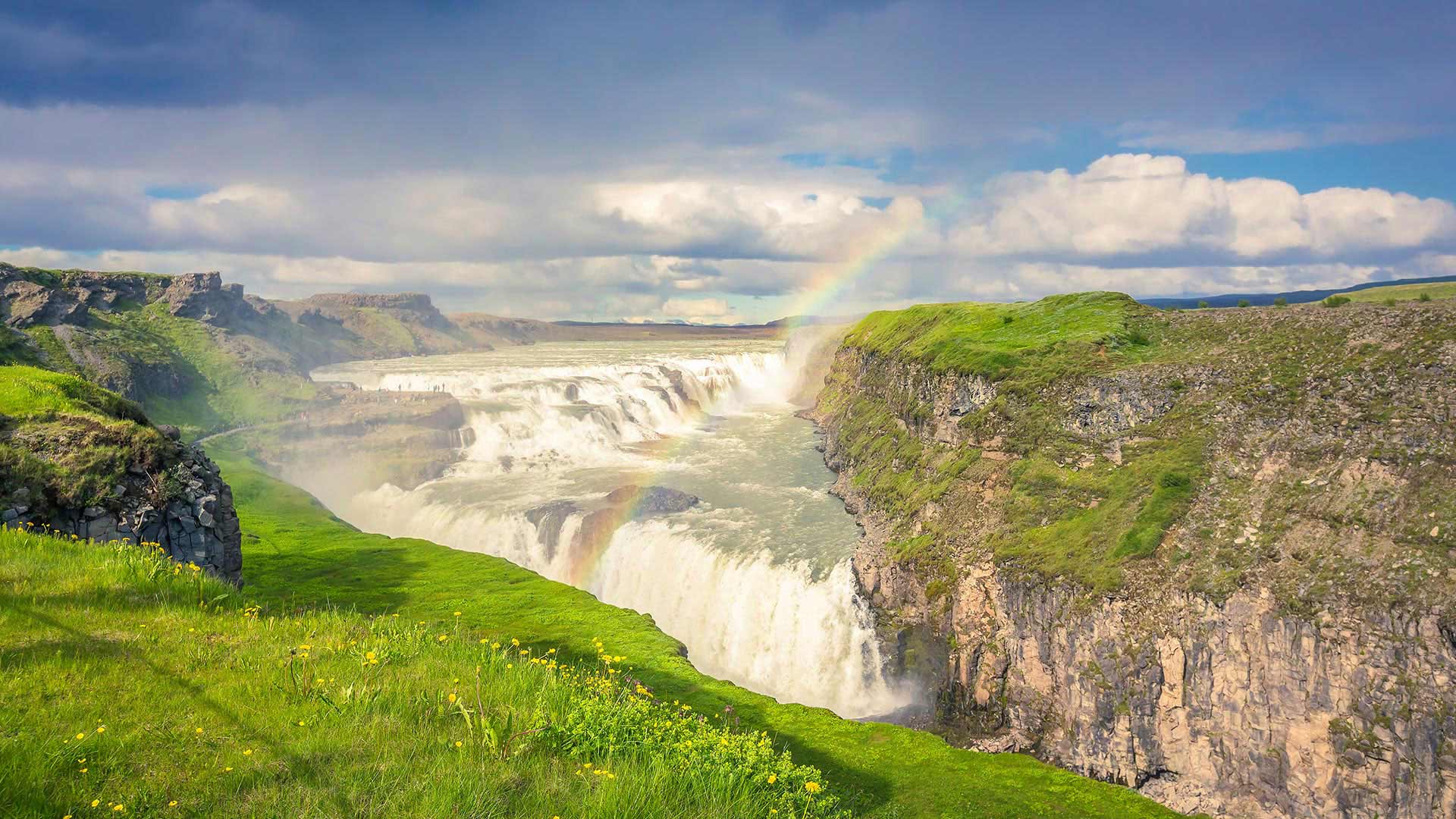 1. Golden Circle tour
Duration: 1 day
Blend city life with countryside charm on a tour that splits your time between the bright lights of Reykjavík and the spectacular scenery of Iceland's Golden Circle.
On this trip to Iceland, you'll start and end in the capital where you can embrace the country's cultural side. Duck into the unmistakable Hallgrímskirkja Church, see the incredible architecture of the Harpa concert hall, or shop in the boutiques of downtown.
Then set out for the UNESCO-listed Golden Circle. Explore Þingvellir ("Thingvellir") National Park, located on the north Atlantic rift and the site where the country's first parliament stood.
Afterwards you can spot rainbows at the multi-tiered Gullfoss waterfall and marvel at the explosive force of Geysir, the most famous active hot spring in the area.
Location: The Golden Circle
Season: All year
---
---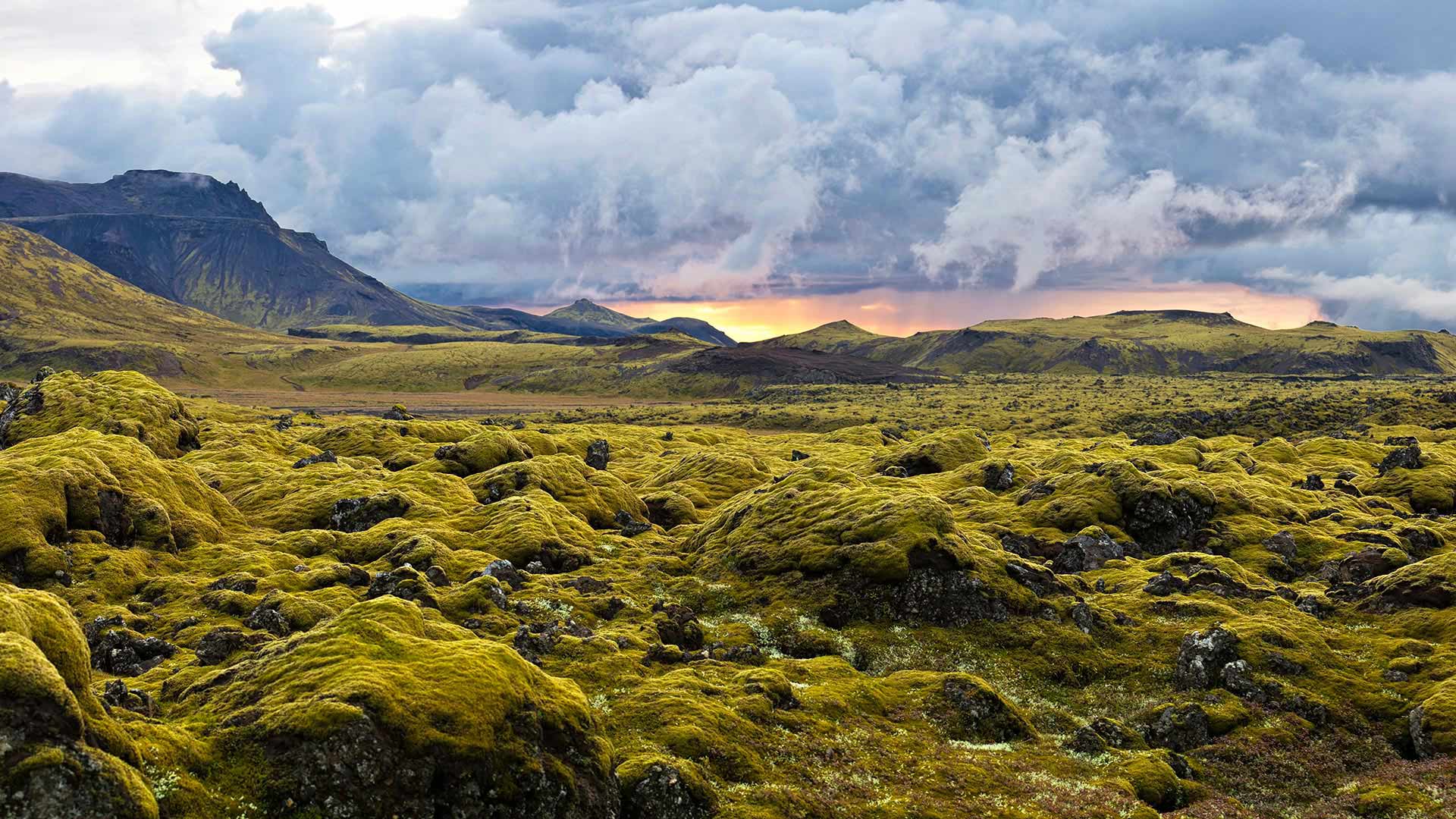 2. Lava fields tour
Duration: 1-2 days
Experience the ancient side of Iceland by visiting the alien-like lava fields of the Highlands.
You can reach Eldhraun – one of the most impressive lava fields in Iceland – on a tour from Reykjavík. Here in Lakagígar, part of Skaftafell National Park in the southern Highlands, the land looks as though it's still bubbling with heat.
On the surface, you'll see that the lava fields are covered with green moss, but below it has been hollowed out into 200 lava caves. This is a fantastic attraction and budding naturalists will adore the geo-geared tour.
Alternatively you could soak up views of Iceland's lava fields from the air on a helicopter tour of the Hellisheiði plateau. Enjoy a thrilling ride from Reykjavík as you gaze out over one of the most volcanically active regions in Iceland.
Location: Lakagígar and Hellisheiði
Season: July – September; All year
---
---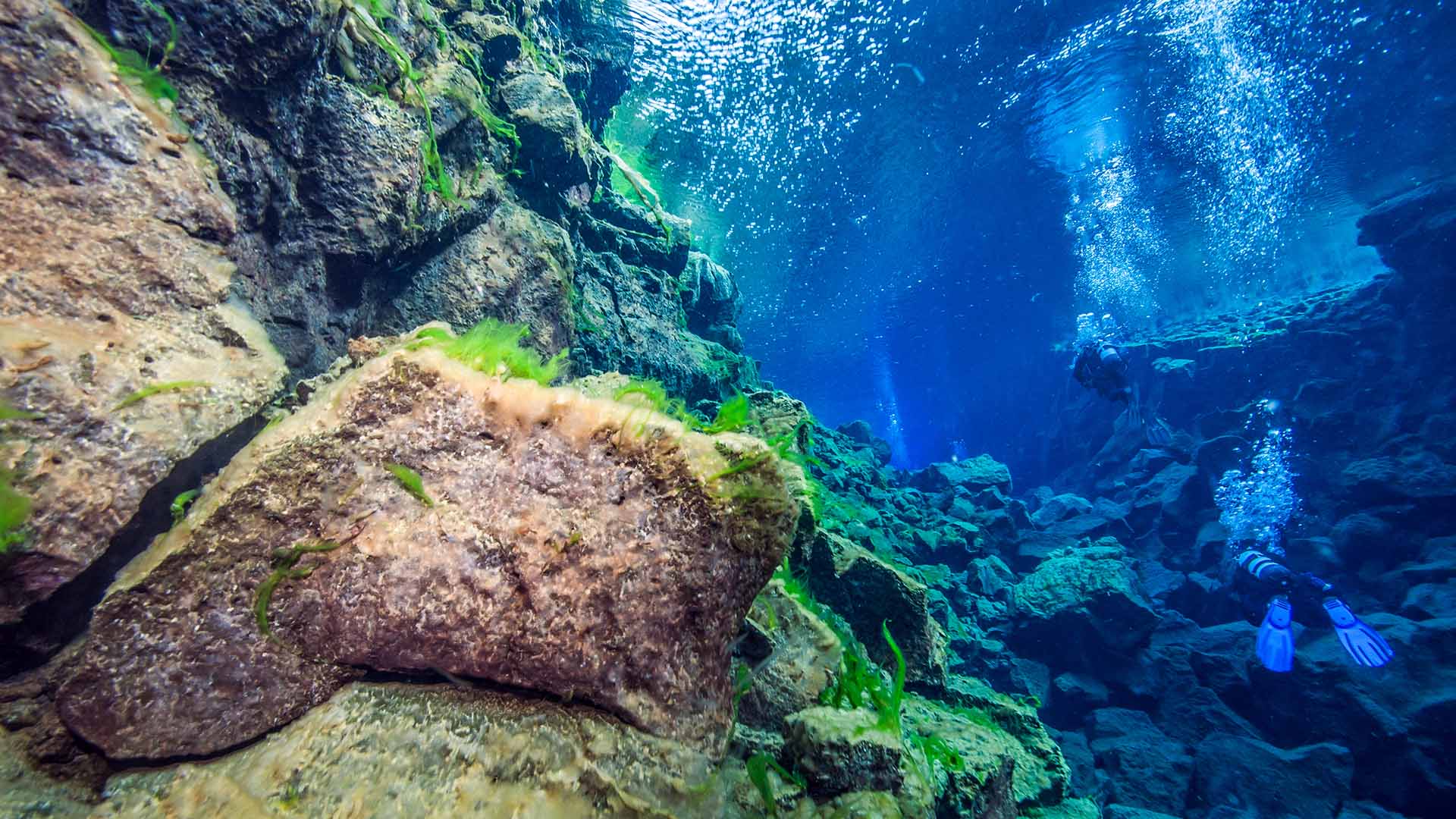 3. Snorkelling tour
Duration: 3 hours
You wouldn't really think of Iceland as a place to go snorkelling. But in fact, the country offers a totally unique underwater experience.
Head to Þingvellir in South Iceland to discover the Silfra fissure, a crack between the Eurasian and North American continental plates that is filled with transparent glacial water. In fact, the Silfra waters are some of the clearest on our planet, with over 100 metres (328 feet) of visibility!
Pop on a dry suit and delve into this extraordinary underwater world for a snorkelling experience unlike any other.
Location: Þingvellir National Park
Season: All year
---
---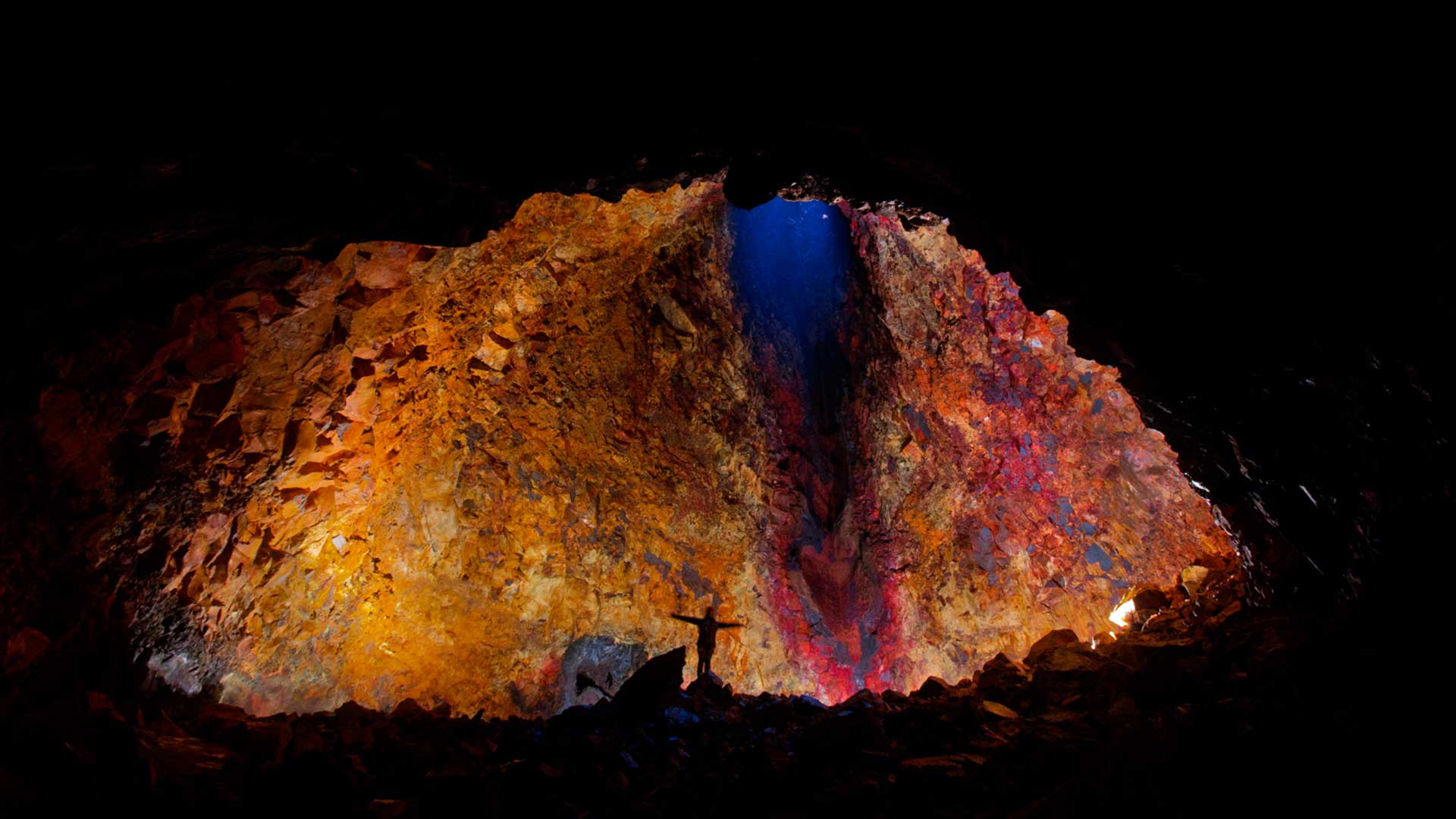 4. Volcano tour
Duration: 6 hours
Iceland's volcanic experiences are pretty unbeatable. Have you ever wondered what's going on inside the depths of a volcano? Well you can find out by journeying to the centre of the earth and descending into the belly of the dormant Thrihnukagigur volcano.
Your "Inside the Volcano" tour starts at the lofty Blafjoll mountain cabin. From here, tread the once-boiling terrain to the lip of the volcano with an experienced guide.
This walk across the lava field should take approximately 45 minutes and will provide you with a fascinating introduction to Iceland's geological landscapes.
Once you reach the crater, your guide will lead you down some 120 metres (400 feet) towards the ancient floor of the magma chamber. Here you can experience the very heart of Thrihnukagigur. This is a thrilling and unique way to learn about the remarkable geothermal activity that created Iceland.
Location: Thrihnukagigur
Season: May – October
---
---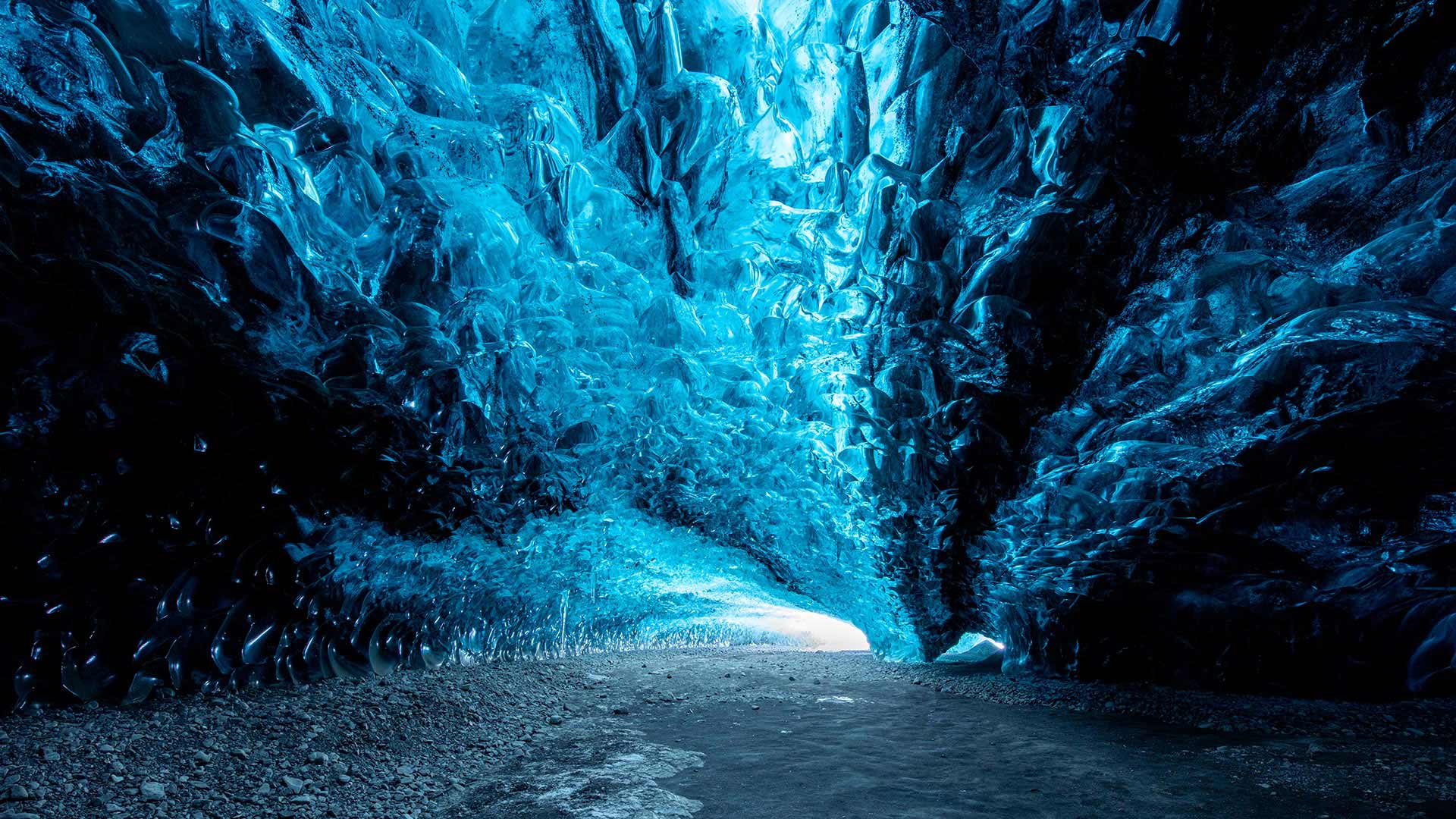 5. Ice cave tour
Duration: 2.5 hours
From fire to ice, you can explore the other extreme of the country by going on an ice caving tour. Visit in the winter months for the chance to see the ethereal ice caves and tunnels of Vatnajökull.
Discover the naturally sculpted caverns of Europe's largest glacier, where you can watch the light refract through the walls of ice. The caves are shaped by glacial meltwater that freezes in winter, creating new tunnels of ice every year.
Your guide will explain the formation of these ice caves while showing you the intriguing crevasses and features all around you.
Afterwards you'll have the chance to walk on the glacier too!
Location: Vatnajökull glacier
Season: November – March
---
---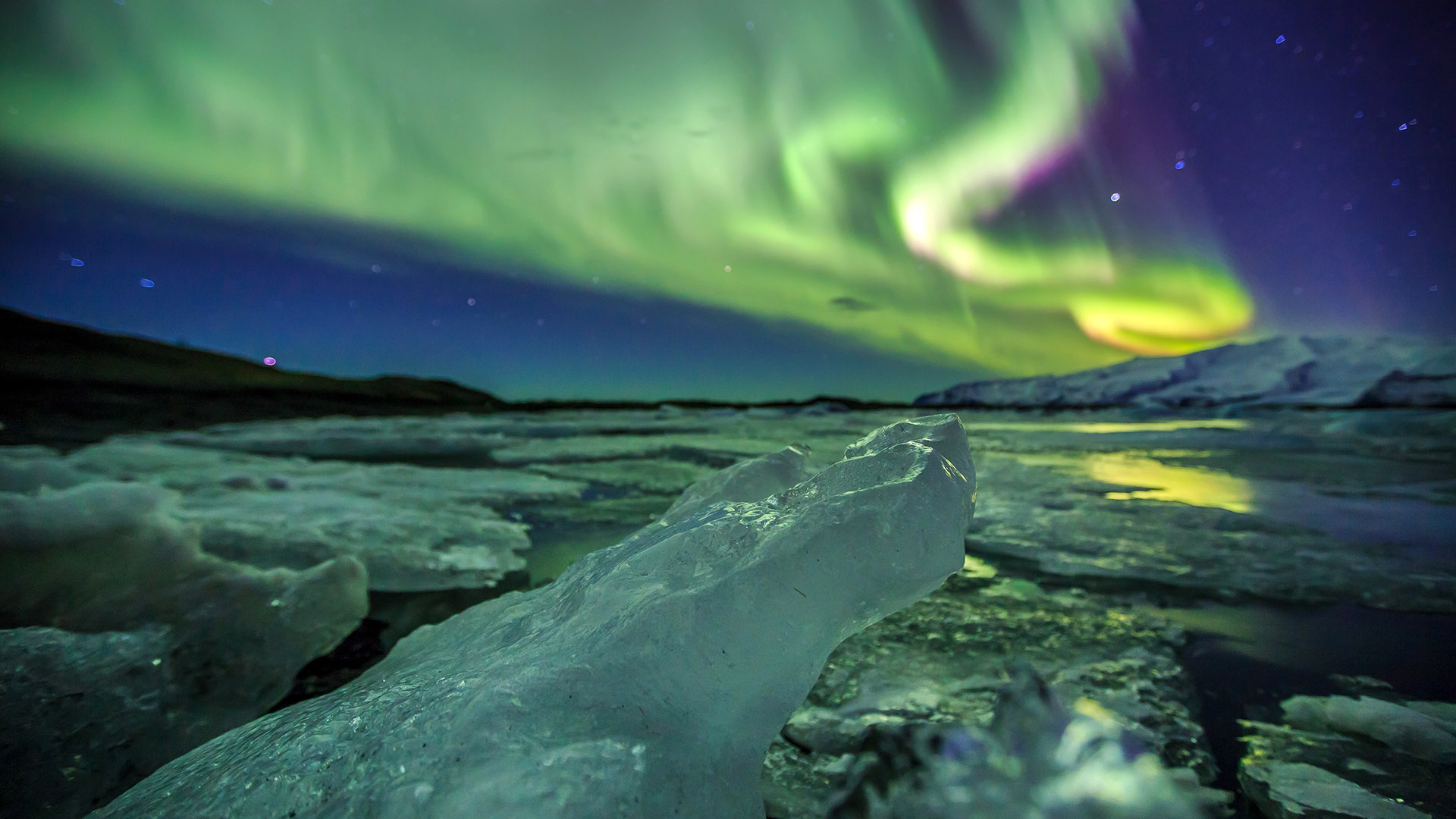 6. Northern lights tour
Duration: 4 hours
Witness one of the greatest natural sights of this world by looking to the skies of Iceland. In the dark nights of winter, you might be lucky enough to see the northern lights dance above you.
But this phenomenon has to be chased down, so join one of the small group tours to go in search of the magical northern lights. Or if you want to head deeper into the wilderness, upgrade to a super jeep tour.
This way, you'll hit the rugged terrain with an expert guide and aurora borealis hunter in a 4x4. A vehicle like this can reach the type of remote, dark sky areas that will give you the best chance of seeing the magical lights on a clear night.
Location: Multiple locations
Season: September – April
---
---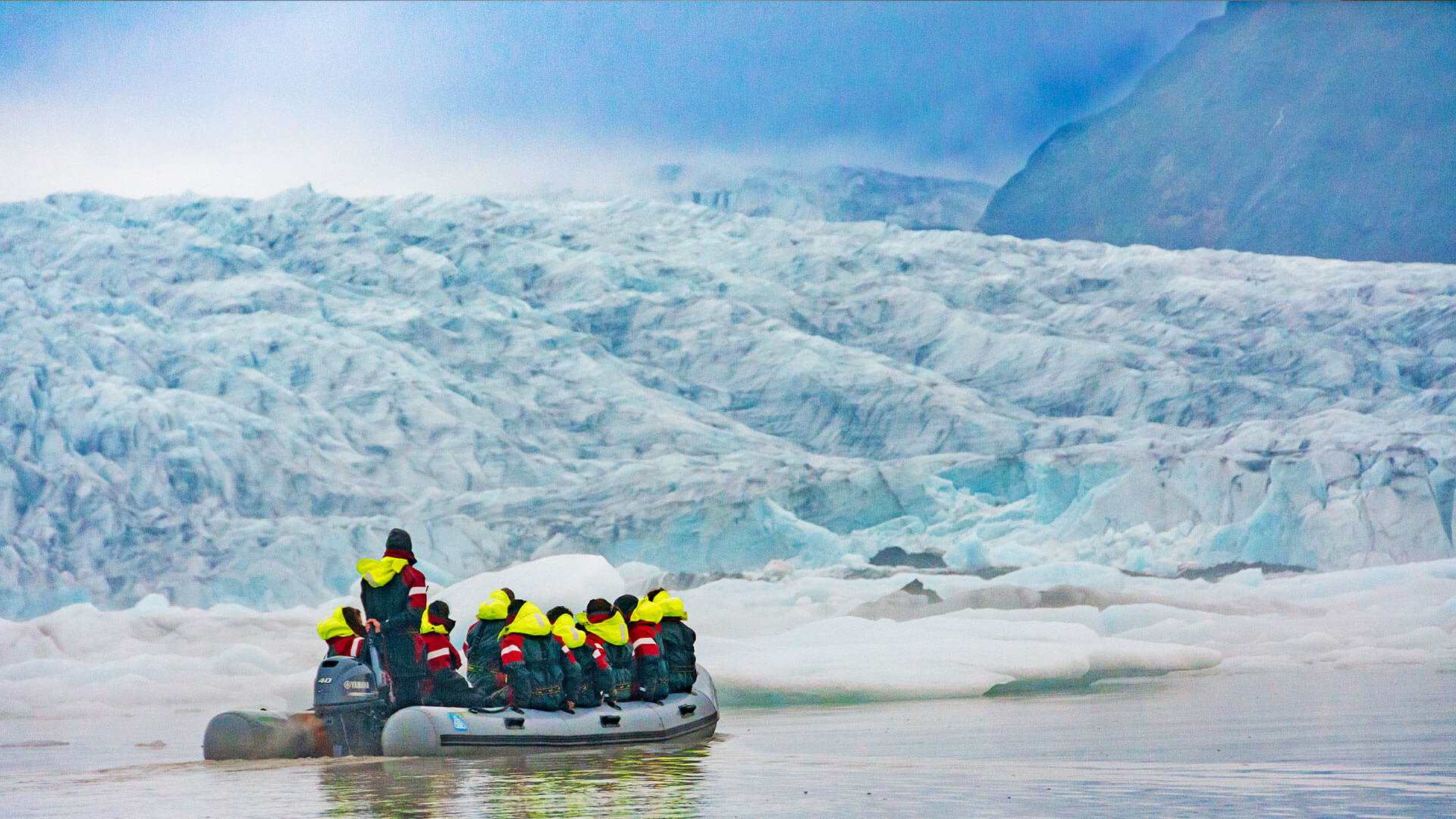 7. Glacier tour
Duration: 1-4 hours
If you want to experience glaciers in Iceland, there are plenty of ways to do so. Sure, you can walk across them, but did you know you can also hop in a kayak or go on a boat tour?
Kayaking means you can get up close and personal to the icy wonders of Vatnajökull National Park. Paddle along the mirrored waters of the Heinaberg Lagoon for spectacular glacier and mountain views.
You can also board a boat and sail to the Jökulsárlón glacier lagoon, the deepest lake in Iceland and the best place in the country to see floating icebergs.
There's another awesome way to explore glaciers in Iceland – heading into one! This immersive tour is an exceptional experience, whereby a guide leads you down 40 metres (130 feet) into the Langjökull glacier.
Journey through the warren of man-made ice tunnels and chambers for a look at the interior workings of this natural wonder.
Location: Jökulsárlón, Vatnajökull and Langjökull glacier
Season: May – October
---
---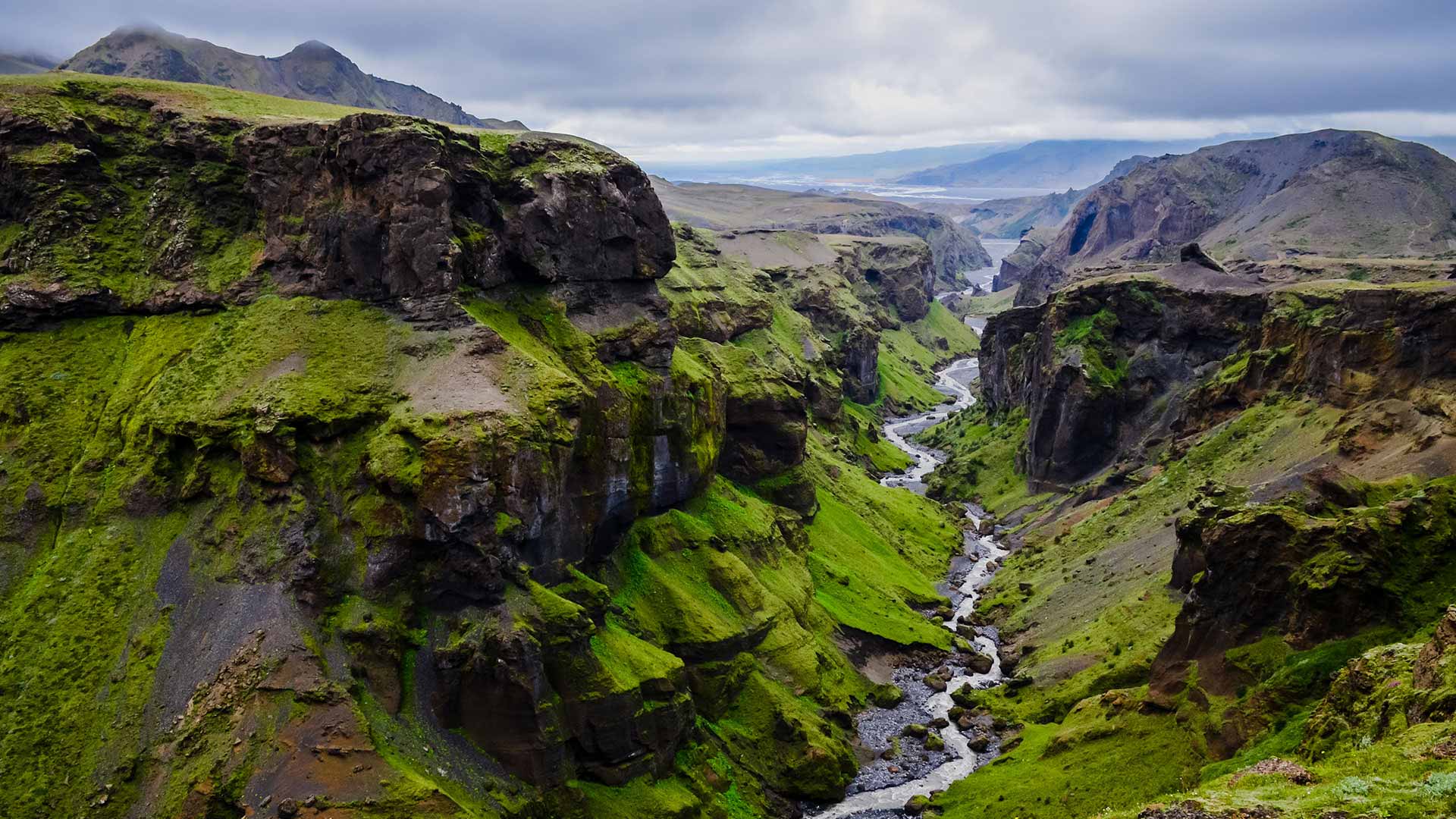 8. Highlands tour
Duration: 4-5 days
For a rugged adventure filled with nature reserves, forests, mountains, volcanoes, glaciers and rainbow skies, you must head for the Highlands.
The best way to see these wild stretches of Iceland is over a few days and in a sturdy 4x4 that can hit the terrain with ease. We recommend making for the Þórsmörk Nature Reserve, a valley in the highlands named after Thor, the Norse god of thunder.
In this home of the gods, you can wind your way through deep gorges, rising mountains, pristine glacial rivers, hot springs and glorious birch forests. Drive to remote locations in your jeep, then stop off at the marked hiking trails to explore more of this untouched part of Iceland.
Location: Þórsmörk Nature Reserve
Season: All year
---
---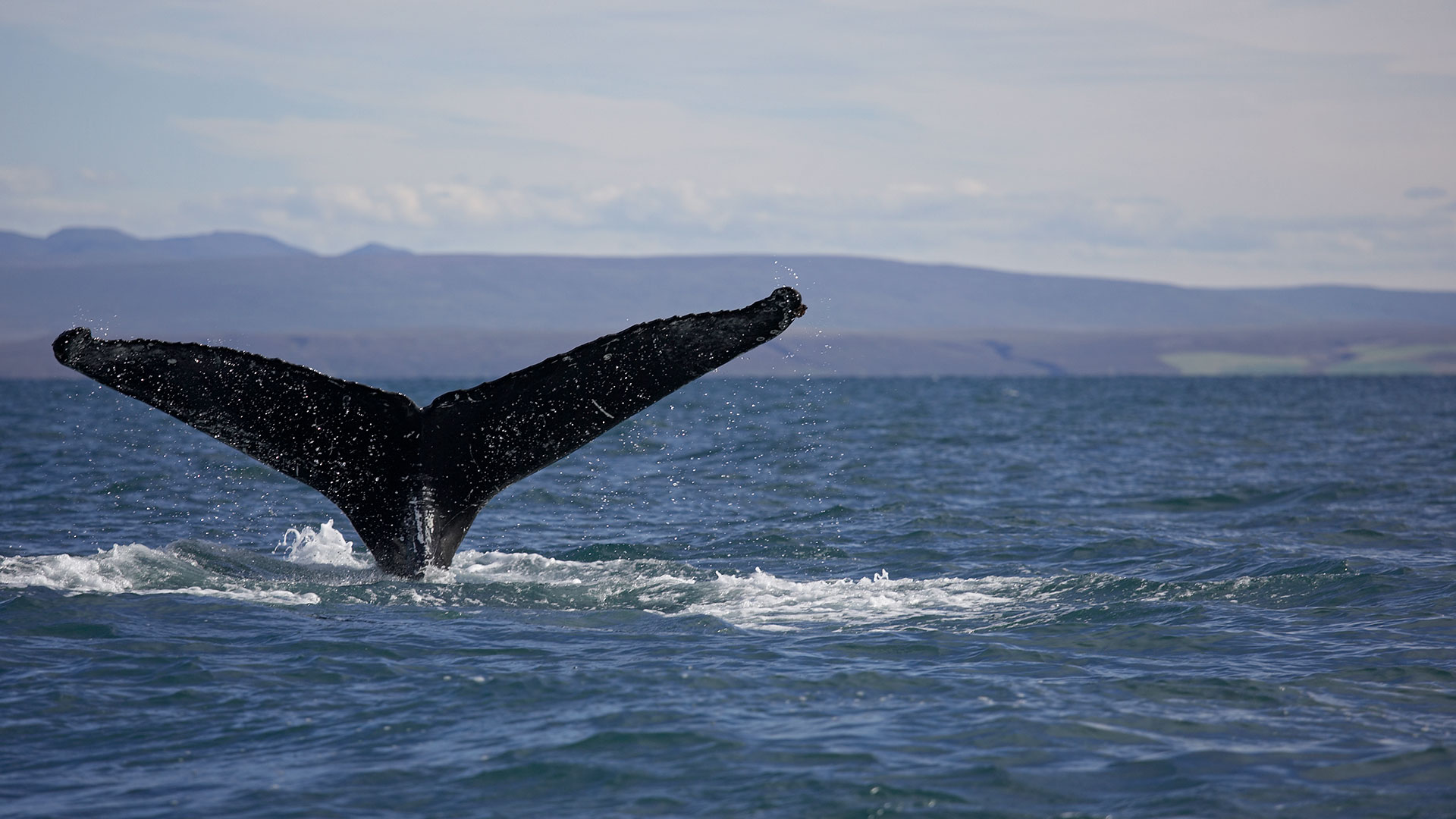 9. Whale watching tour
Duration: 3 hours
Did you know that Iceland is a hotspot for whale watching? You can meet these gentle giants on tours departing from Reykjavík, Akureyri and Húsavík – the last of which is known as the country's whale watching capital.
A whale watching tour in Iceland is an unforgettable wildlife experience. Enjoy an ethical sea safari aboard a small boat that can get close to these marine mammals in their natural habitat, without disrupting or disturbing them.
Spot minke and humpback whales, and keep your camera ready for when playful dolphins or intelligent orcas breach the cold waves.
Location: Reykjavík, Akureyri and Húsavík
Season: All year; March – November in Húsavík
---
---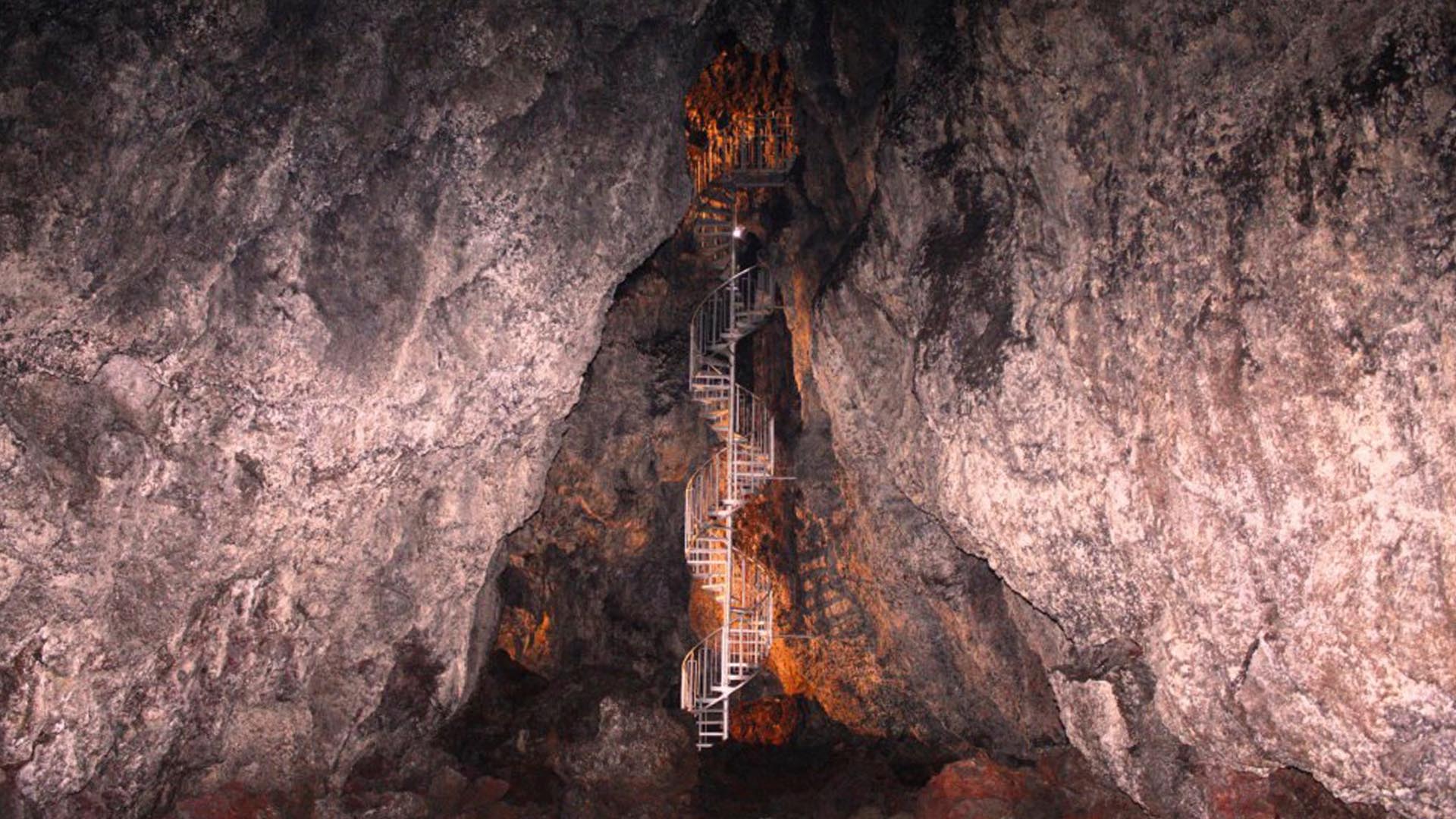 10. Lava cave tour
Duration: 1-3 hours
We know the Land of Fire and Ice was carved over millennia by slow-moving glaciers and volatile volcanoes. So if there are ice caves and tunnels, it stands to reason there would be similar formations sculpted by lava too.
Visit Raufarhólshellir, the longest lava tunnel in Iceland, boasting a total length of 1,360 metres (4,500 feet). Or head to Snæfellsjökull National Park in the Snæfellsnes Peninsula to step inside the ancient walls of the Vatnshellir lava cave, formed some 8,000 years ago.
You'll find the entrances of these tunnels and caves are nothing much to look at, but they hide a riot of colour within. The rocky walls sparkle with iridescent pinks, yellows and reds, lending an otherworldly atmosphere to these lava riverbeds.
Location: Raufarhólshellir and Vatnshellir
Season: All year
---
---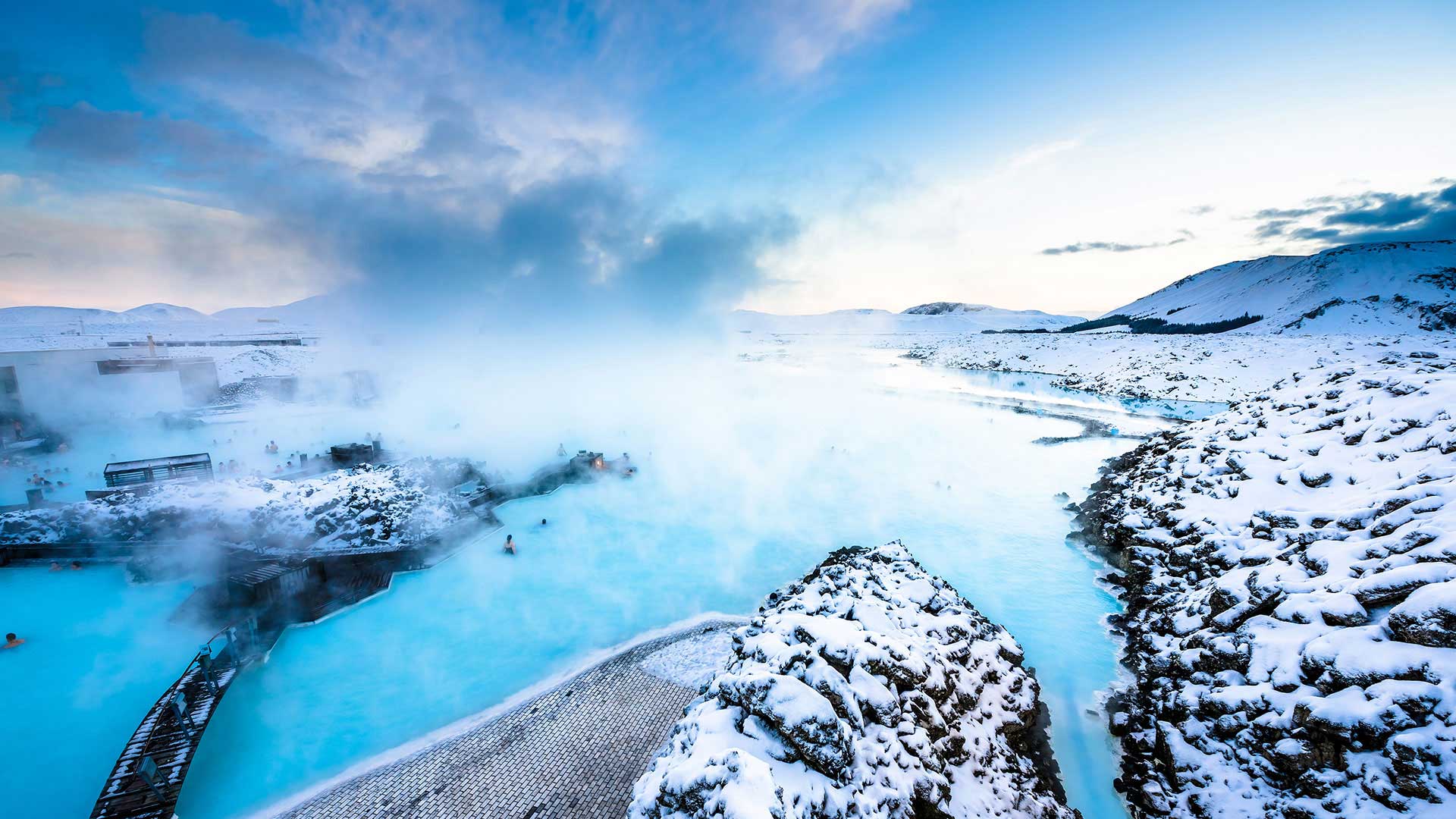 11. Hot springs tour
Duration: 1 hour
Thanks to its rich geothermal terrain, Iceland is peppered with hot springs, many of which are the perfect temperature for soaking in.
Discover the joy of whiling away a few hours in a natural outdoor bath by visiting the Secret Lagoon. This is the oldest swimming pool in Iceland, tucked away in the charming village of Flúðir on the Golden Circle route.
Make time for the Blue Lagoon too. This geothermal spa is perhaps the most famous in the world, and for good reason. Come here for a relaxing dip amidst striking scenery, all milky blue waters and algae-covered volcanic rock.
Location: Flúðir and the Reykjanes Peninsula
Season: All year
---
---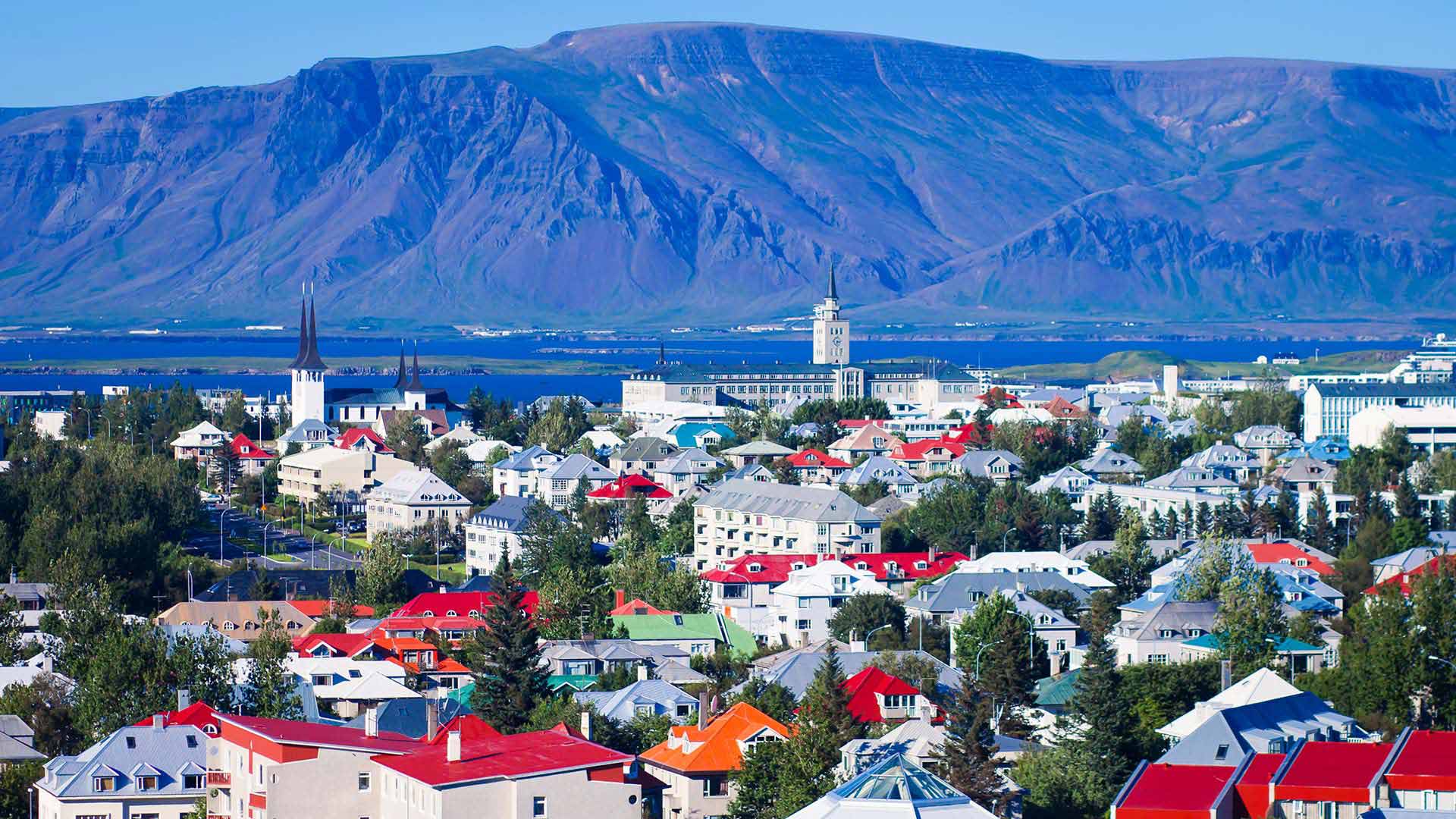 12. Reykjavík city tour
Duration: 3 hours
The best Iceland tours aren't all about nature, as impressive as it is. Make sure you also spend time exploring Reykjavík, Iceland's sophisticated capital.
With an expert guide you can uncover the top sights of the city. Discover the Hallgrímskirkja church, Harpa Concert Hall, parliament and the old harbour.
Starting your trip with a comprehensive walking tour will make sure you know which areas to shop in, so you can pick up souvenirs for friends and family.
It will also give you insider tips on the best neighbourhoods for wining and dining, especially if you want to experience the city's trendy nightlife.
Location: Reykjavík
Season: All year
---
---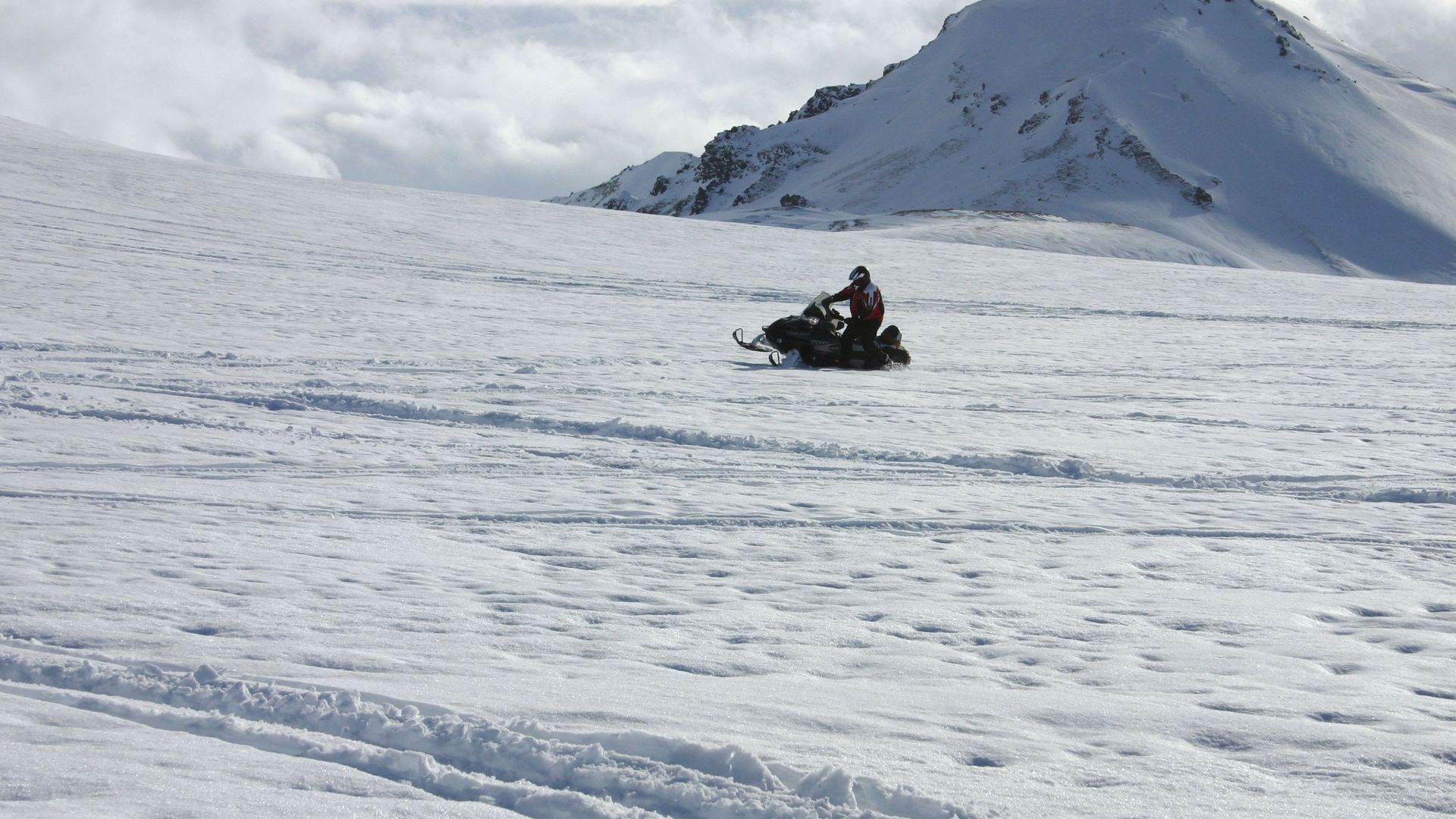 13. Snowmobiling tour
Duration: 4 hours
Race across the powder-white landscape on a snowmobile, accessing remote locations in a new and thrilling way.
At Húsafell you can snowmobile over Langjökull, the second largest glacier in Iceland. Zip across the snow-draped ice cap on an adrenalin-pumping ride, with views of the mountains in the distance on a clear day.
Snowmobiling over Langjökull can be combined with the "Into the Glacier" tour. Once you resurface from the ice tunnels, you'll hop aboard your snowmobile again for more high-octane fun, as you make your way back to Klaki Base Camp.
Location: Húsafell
Season: All year
---
---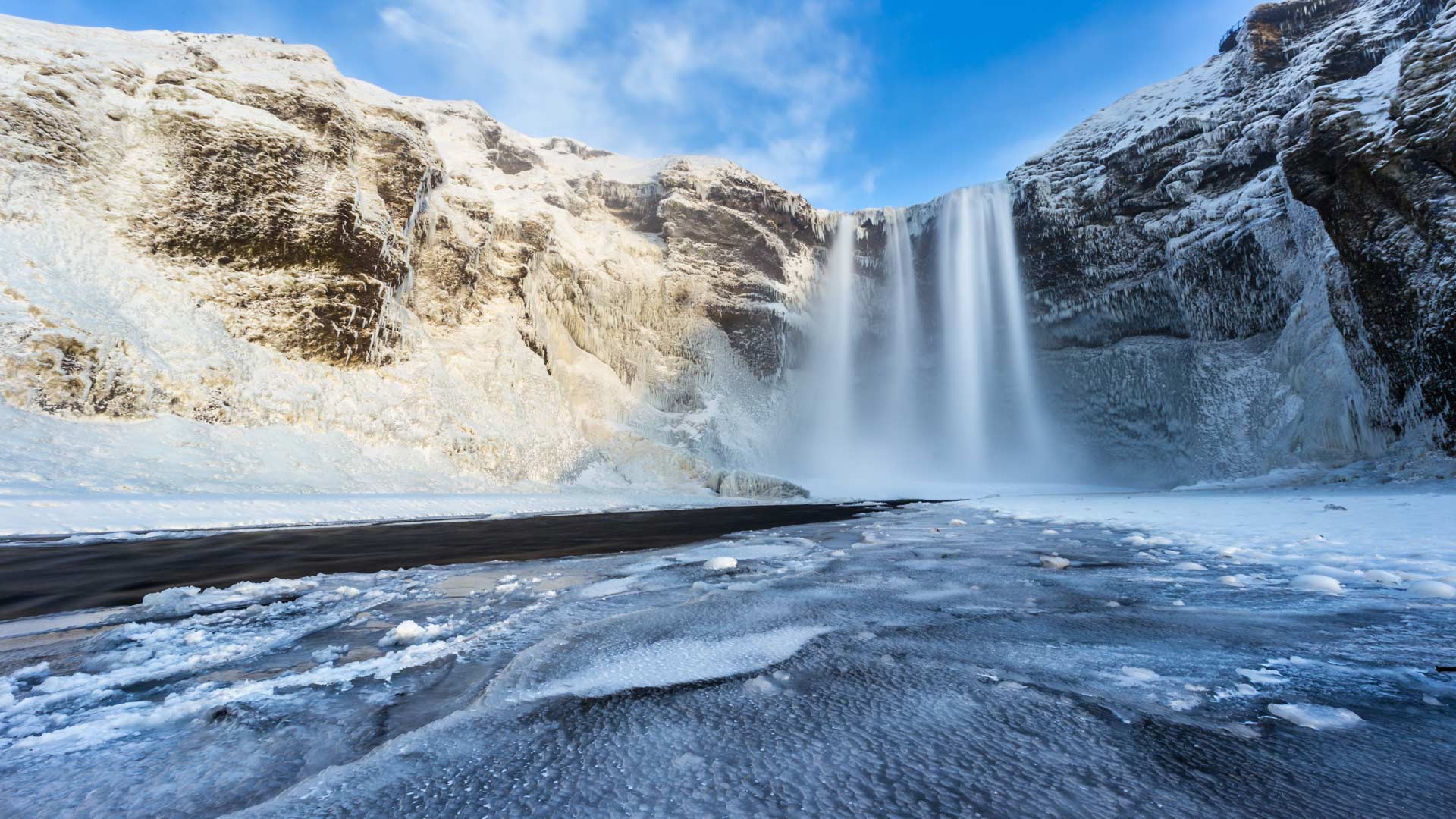 14. Waterfalls tour
Duration: 1 day
Iceland's nickname may only mention fire and ice, but it should by all rights include waterfalls too. After all, cascading waterfalls stud the Icelandic landscape, and each has its own distinct appeal.
On a waterfall tour from Reykjavík, you could start at the striking Seljalandsfoss, whose cascades drop from a height of 40 metres (130 feet). Duck behind the curtain of water for a totally unique waterfall experience.
Then see Skógafoss, one of the biggest waterfalls in the country, standing a staggering 62 metres (203 feet) high. Here you can snap some incredible pictures, not only because of the sheer scale of these falls, but because there will likely be rainbows dancing within the spray.
Location: Eyjafjöll mountain range
Season: All year
---
---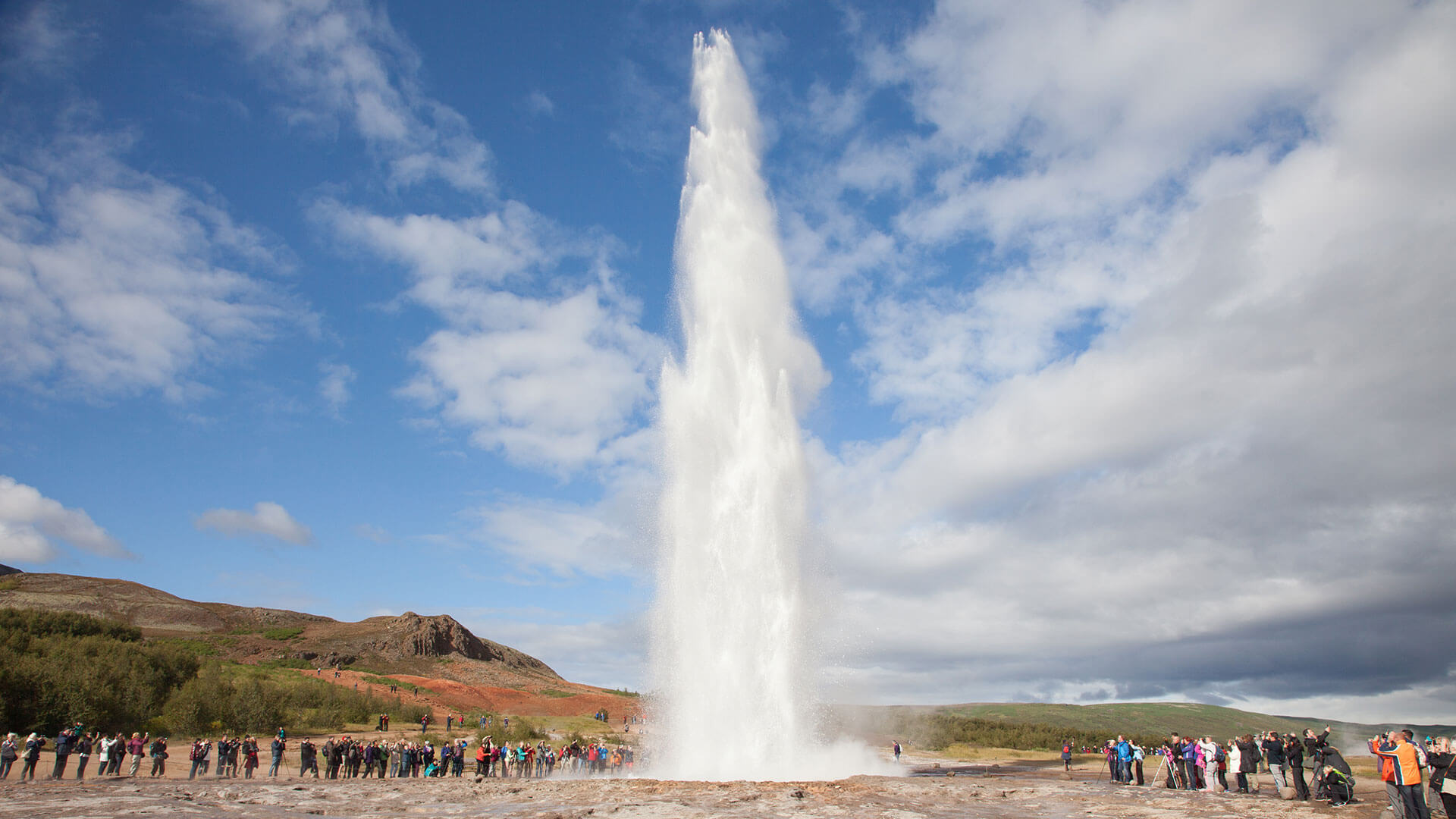 15. Geysers tour
Duration: 1 day
Iceland flaunts a smorgasbord of hot springs, but it is doubly blessed with powerful geysers. Discover some of Iceland's must-see geothermal attractions on your trip, including the most famous of all: Geysir.
Located in the Haukadalur Valley in South Iceland, you can easily reach this impressive geothermal site on a day trip from Reykjavík. Though it is mostly dormant today, when it does erupt, it can detonate water up to 70 metres (230 feet) in the air.
However the main attraction at Geysir is the very active Strokkur, which jettisons boiling water up to 40 metres (130 feet) high every 10 minutes. An impressive feat that will impress any crowd!
Location: Haukadalur Valley
Season: All year
---
---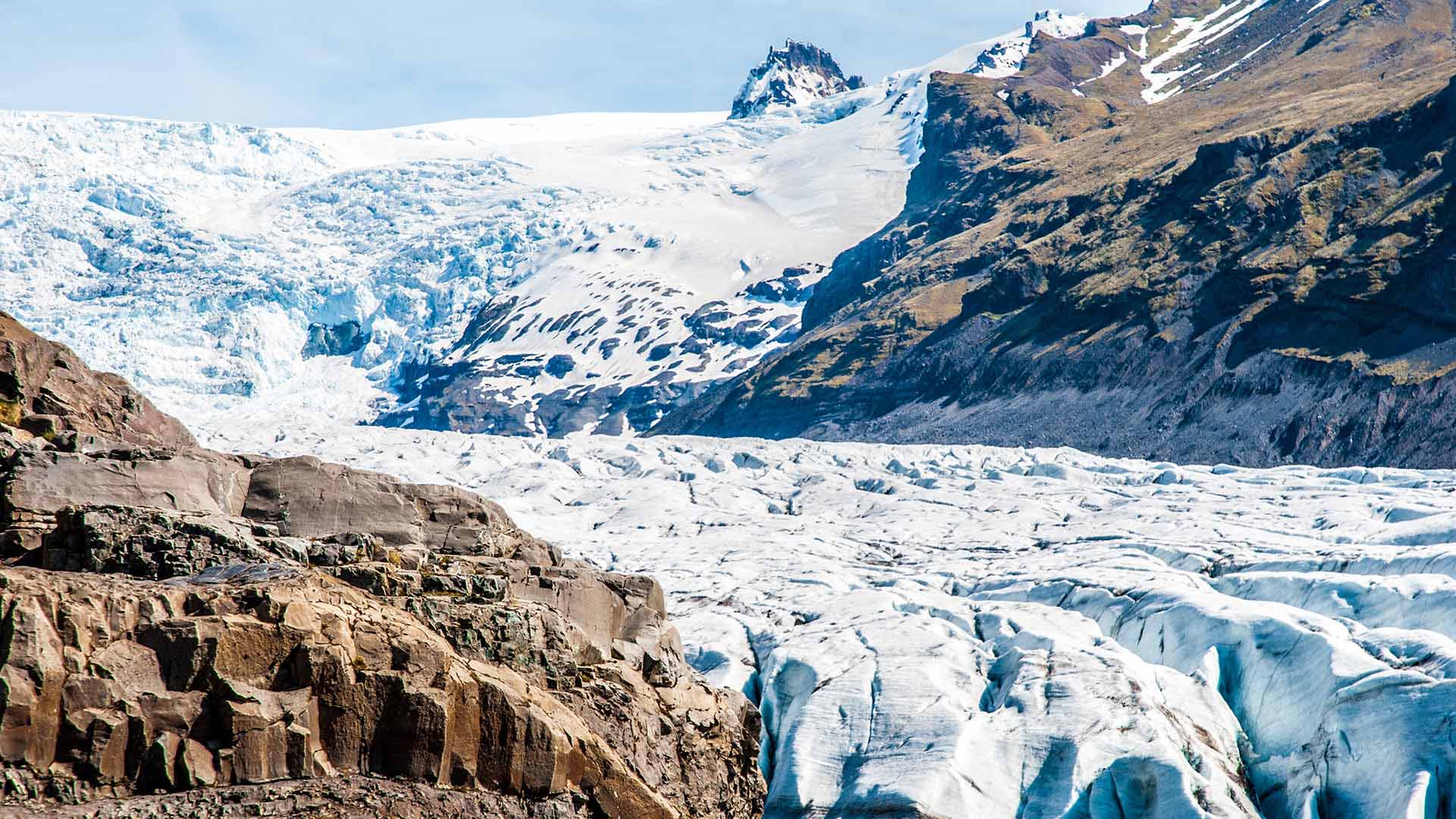 16. Game of Thrones tour
Duration: 6-7 days
Step into the fabled realm of Westeros by exploring the Game of Thrones filming locations in Iceland. Some of the country's wild landscapes starred as the untamed North in this popular TV series, including the mysterious land "beyond the wall".
You can take a road trip through Iceland to reach these filming sites, such as Þórsmörk, where Jon Snow's brave band tried to capture a "wight". Or drive to Þingvellir National Park where Brienne and the Hound faced off in an epic battle.
Or opt for a guided trek to sites like Svínafellsjökull glacier, doubling as the land north of the Wall where the chilling White Walkers roamed unchecked.
Location: Multiple locations
Season: All year
---
---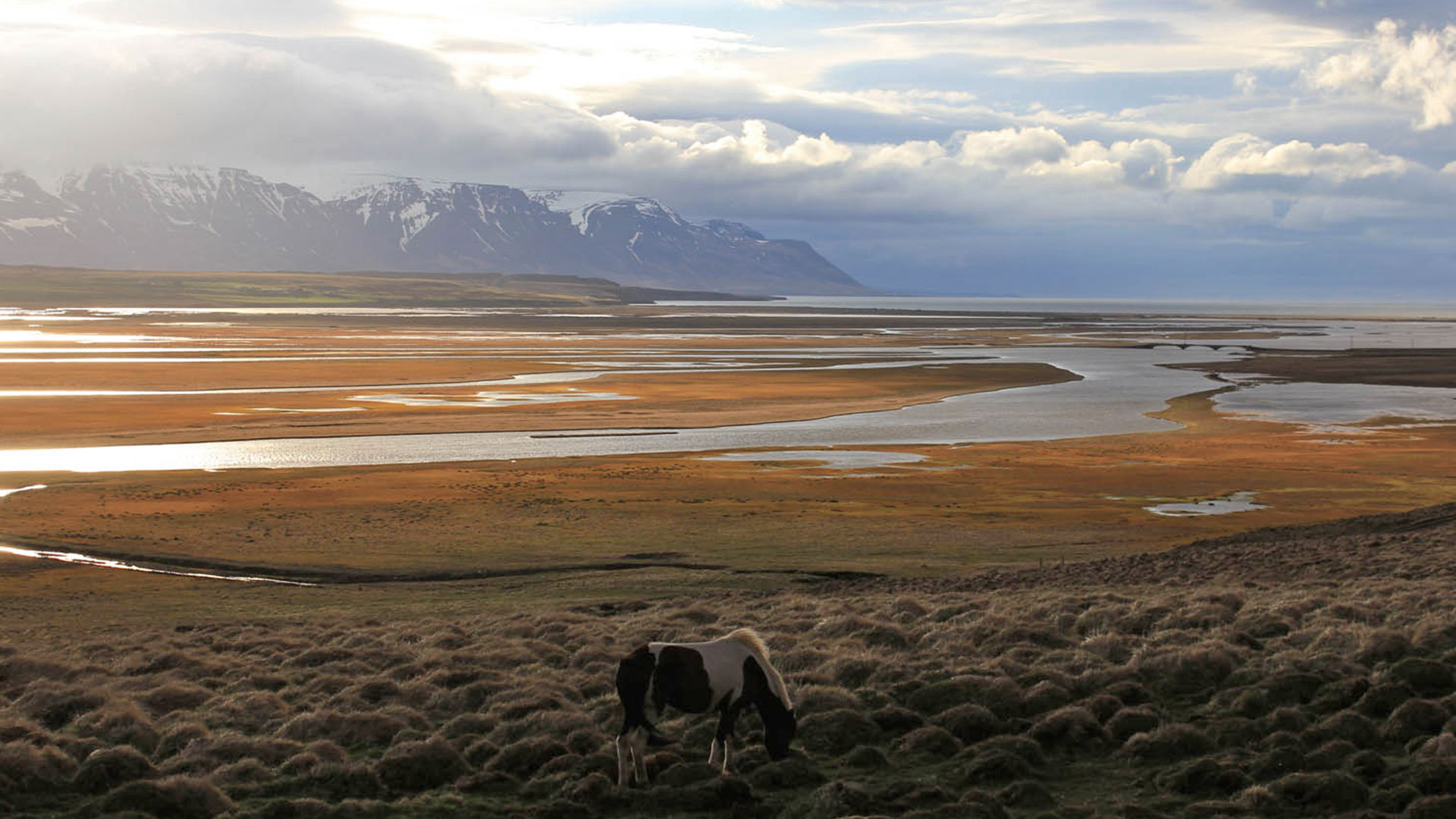 17. Horse riding tour
Duration: 2 hours
Meet some of the cutest animals in the country: Icelandic horses. This adorable breed is sturdy and small, having descended from horses brought over by Norse settlers over 1,000 years ago.
You can explore the Icelandic countryside on the back of one of these gentle horses. Beginners will enjoy easy trails at a slow pace, whilst moderate to expert riders can try more challenging terrain.
All of this takes place only a stone's throw from Reykjavík, in the picturesque Mosfellsdalur Valley. Here the lowlands are carpeted in lush grasses and wildflowers during the summer. The Icelandic horses make for lovely company!
Location: Mosfellsdalur Valley
Season: All year
---
---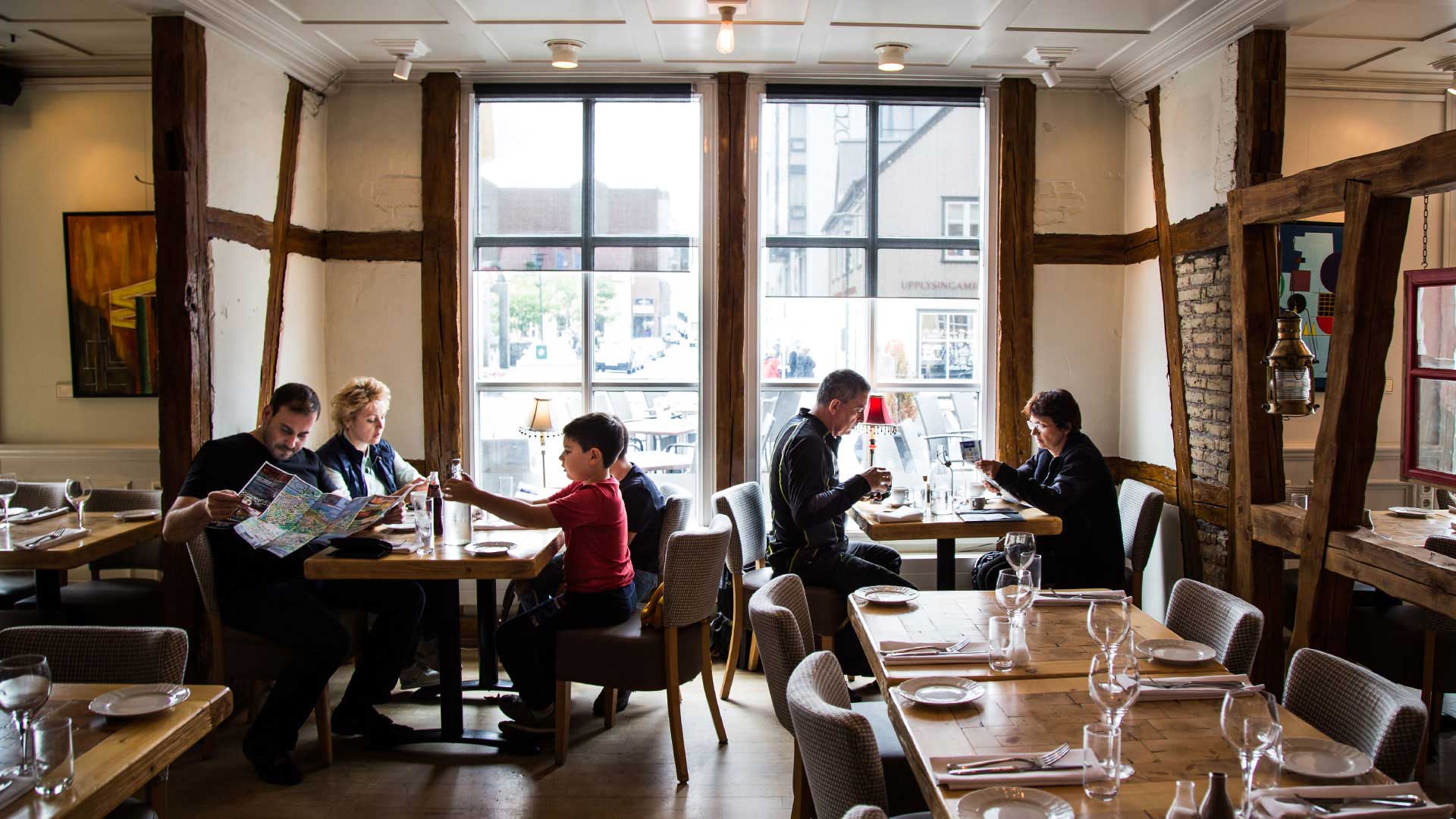 18. Reykjavík food tour
Duration: 4 hours
For most, the best way to get to know a place is through its gastronomy. Whilst Italy may have pasta and the French their cheese, Iceland has its own unmissable food experiences.
On a Reykjavík food tour, you can discover just what Iceland's culinary secrets are with the help of a local guide. Wind your way through the city's streets to restaurants and hole-in-the-wall taverns, spending the afternoon savouring traditional gastronomic favourites.
You'll be able to try 13 typical dishes, including "kjötsupa", the hearty lamb soup that'll warm you from the inside out. Relish a taste of some fresh langoustine or the popular Icelandic hot dog, and finish with an irresistible Icelandic ice cream.
Location: Reykjavík
Season: All year
---
---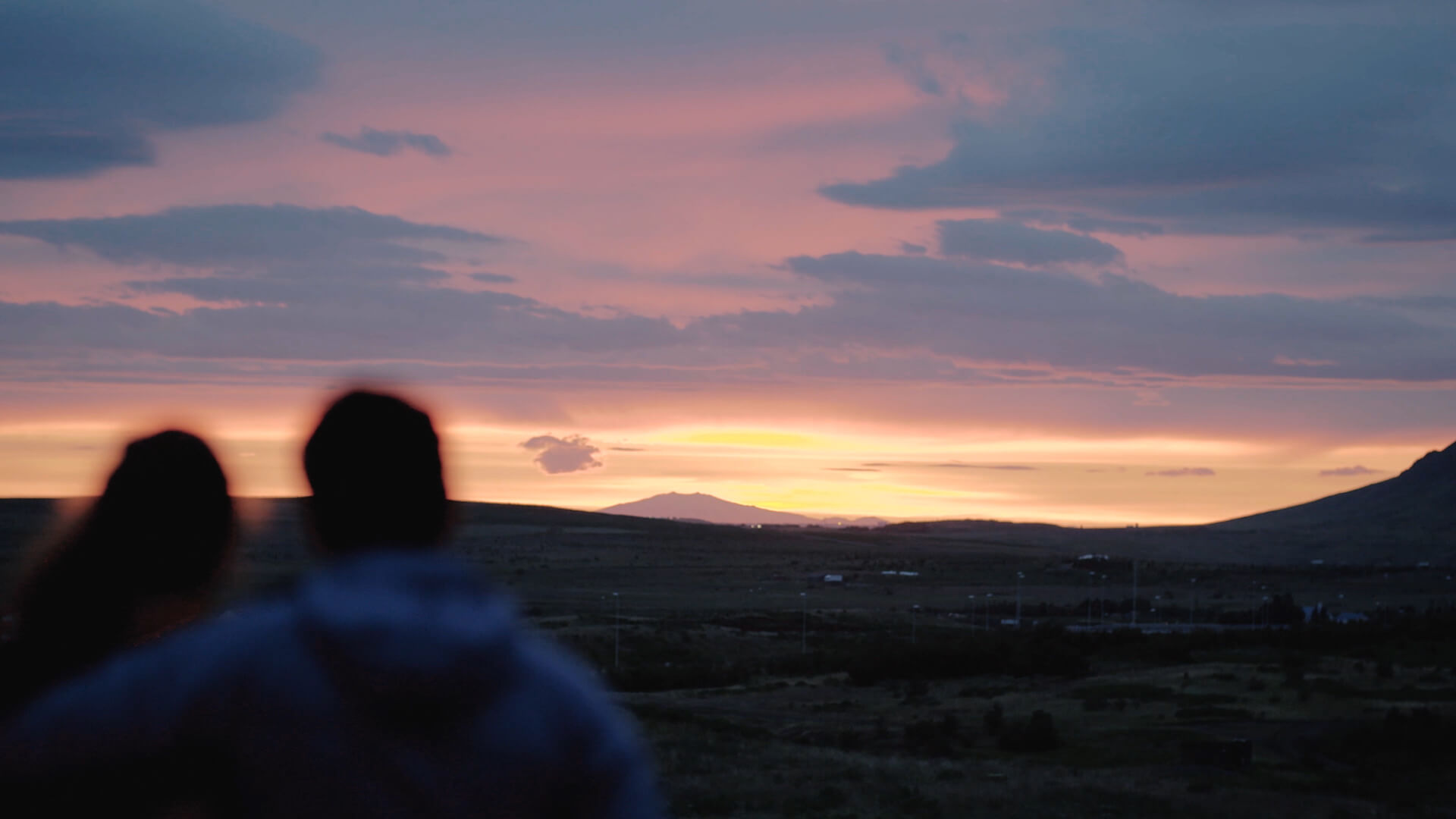 19. Midnight sun safari tour
Duration: 3.5 hours
Although visiting Iceland in the winter offers the chance to see the northern lights, in summer you can experience another phenomenon: the midnight sun.
In the height of summer, Iceland never truly gets dark. A great way to experience the never-ending day is to stay up late for a midnight sun safari tour.
Venturing through the countryside on ATVs, you'll experience the rather surreal sight of the sun dipping briefly below the horizon, before it rises again. And in that moment, the sky lights up in a blaze of intense gold and orange.
This natural spectacle is best witnessed from a high vantage point, so this tour takes you quad biking up the rocky mountain trails to Reykjavík's nearby peaks. Be prepared for jaw-dropping views when you get there!
Location: Reykjavík
Season: May – August
---
---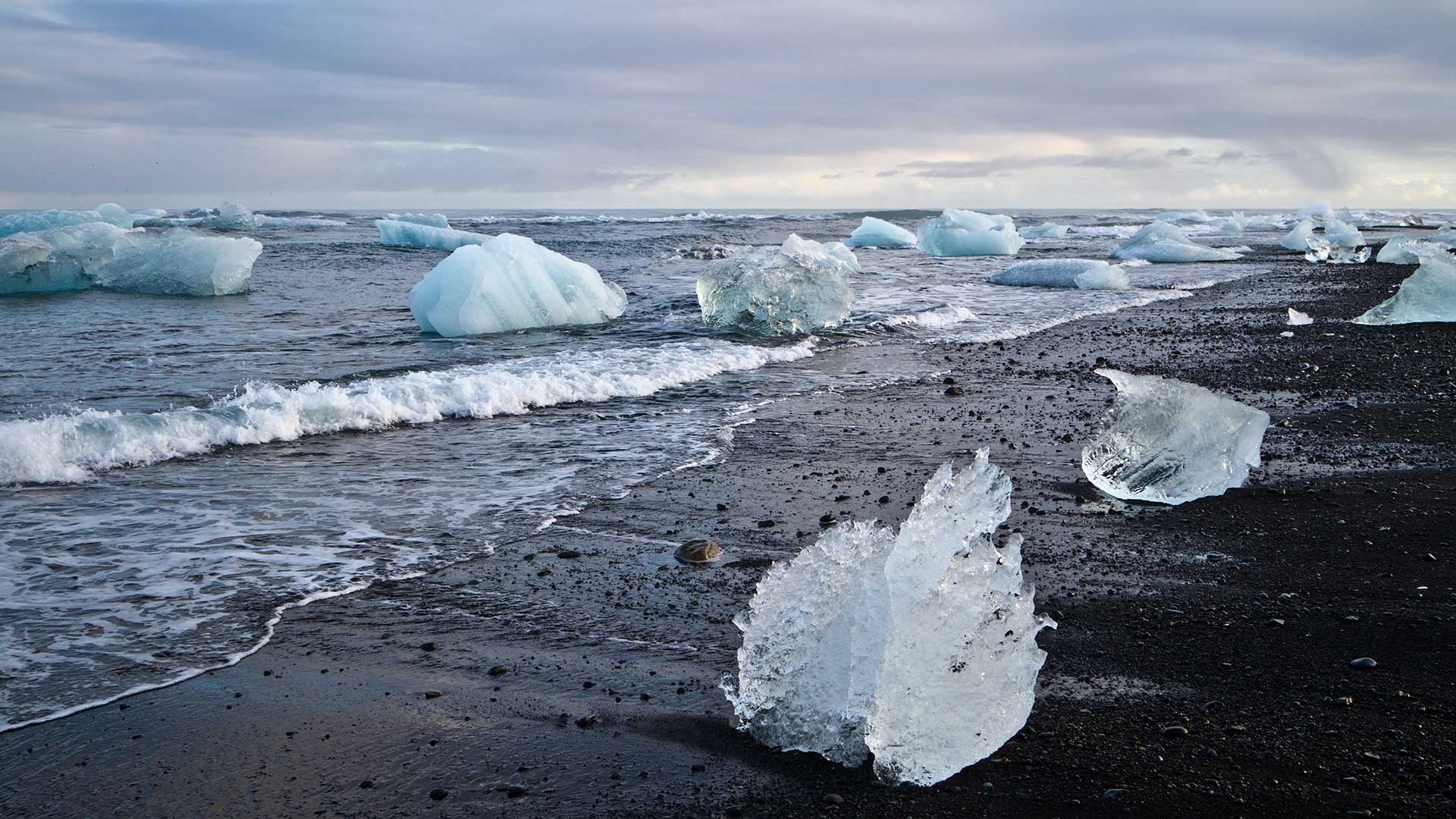 20. Black sand beach tour
Duration: 1 day
When we think of beaches, we often imagine hues of white and gold. But in Iceland the sand is jet black, as it comes from the island's volcanic rocks.
Take a tour of the black sand beaches on the south coast of Iceland. Visit Reynisfjara to see the dramatic Reynisdrangar sea stacks. These strange rocky columns were said to be trolls turned to stone by the sun, and they still stand sentinel against the crashing waves.

Then travel on to Diamond Beach, one of the most celebrated attractions in Iceland. Here on the black sand, you can see chunks of ice that have washed up from the Breiðamerkurjökull glacier. The striking coastline is an extraordinary sight, as the black sand is decorated with diamond-like icebergs.
Location: Diamond Beach and Reynisfjara
Season: All year
---
---
Start planning your holiday to this land of riches and add some of these best tours in Iceland to your itinerary. We can help you pick out which excursions are right for you based on the time of year and your interests.
When you book a trip to Iceland with Nordic Visitor, you'll get your own dedicated travel consultant who can package all these experiences together for you. They will make all the arrangements on your behalf, organising quality-checked accommodation, transportation reservations, excursion bookings and more.
Get in touch with our friendly team to start planning your perfect Iceland adventure.