Asking us to choose which of our destinations we think is best is an impossible task...we love them all! But if you're in need of some serious inspiration for new places to explore in Northern Europe, the annual "best of" lists by the world's leading travel publications are a good place to start.
This year, the lists all point to a yearning for quiet and relaxation, with a special focus on underrated destinations that offer great value for the money. In addition to a few of our usual Nordic Visitor hotspots making the cut for 2017, we're thrilled to see some of our more "off the radar" destinations getting some well deserved attention.
The biggest winners? Scotland and Finland. These two Nordic Visitor destinations are on the lips of every travel editor these days...and for good reason. Below we break down the reasons behind the rankings and throw in our own local travel tips as well.
---
Finland
Finland is having a well deserved moment.
This densely wooded, sauna-loving country earned top spots in Lonely Planet's "Best in Travel 2017: Top 10 Countries", Rough Guides' "Best 2017 Top Ten Countries" (#2) and National Geographic's "Best Trips 2017". Need some good old fashioned R&R? Harper's Bazaar lauds Finland for its immense natural beauty, obsession with wellness and "a Finnish sense of calm [that] could rival Indonesian zen". And coming out on top is Helsinki, Finland's charming coastal capital city, in Fodor's "Go List 2017".
Finland is having another big moment: 2017 years marks the 100 year anniversary of Finnish independence, so Finns will be celebrating the centenary with events and cultural exhibitions all over the country. As one of our blog editors Catharine points out, there's a lot more to Finnish culture than you may think.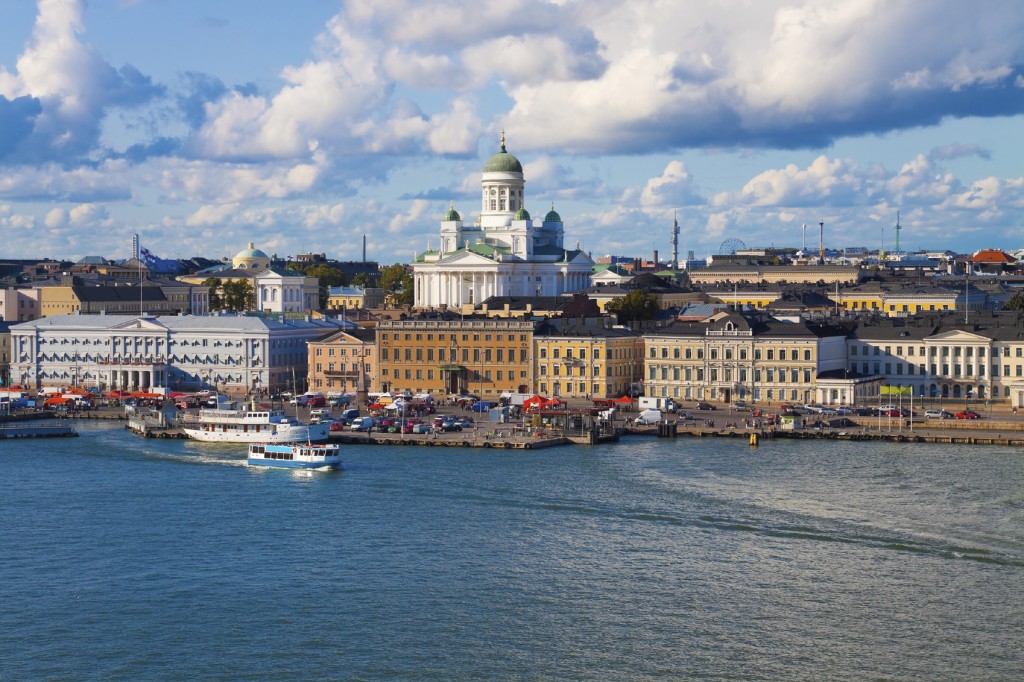 We recommend:
Visit Helsinki in summertime in combination with the neighbouring Scandinavian capitals, when you have plenty of daylight hours for city sightseeing and day trips. Or for a true arctic adventure, travel in wintertime to Finland's far northern Lapland region to engage in activities like dog-sledding, snowmobiling, reindeer tours, trips to Santa Claus Village, northern lights safaris and more.
---
Scotland & Northern England
Scotland and Northern England are the newest members of the Nordic Visitor family, and it's true what they say about the youngest siblings — they get a lot of attention! But there's nothing spoiled about these enchanting destinations, least of all the fairy tale landscapes and timeless towns that look like (or actually are) Harry Potter or Outlander film sets.
Like Finland, Scotland also landed in the Rough Guide's list of top countries and Harper's Bazaar "17 Places to Go in 2017". Special mentions went to Scotland's North Coast 500 route, an awe-inspiring drive through the north Highlands, and the Scottish culinary and microbrewery scene. You think it's just haggis and whisky here? Your taste buds are in for a surprise!
Also in Fodor's "Go List 2017" are England's dramatic Yorkshire region (#21) and Scotland's friendly capital, Edinburgh (#12), which was also named one of the best places to celebrate New Year's by the same publication.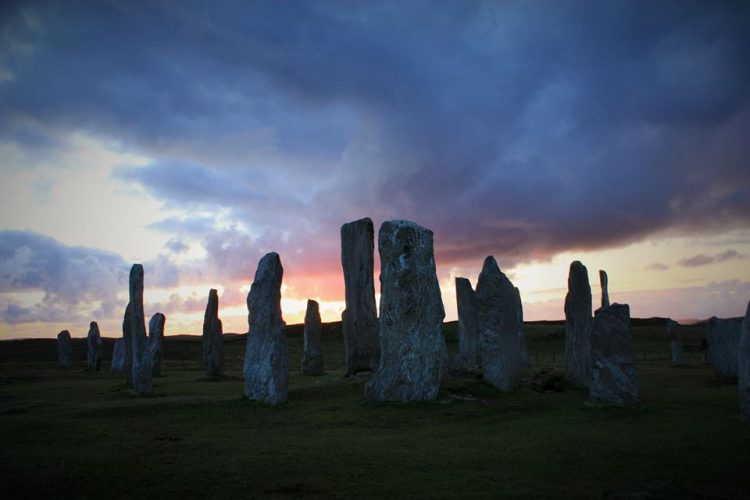 We recommend:
A self-drive tour in Scotland or Northern England is the way to go for anyone interested in photography or unhurried hikes at one of the many mountains, forests, castles or scenic monuments.
Of course, driving on the left is not everyone's cup of tea, so guided small group tours are a fantastic way to experience the famous sites with the added bonus of authentic Scottish storytelling. As the guide of our Highlights of Scotland tour likes to say, "if you scratch the surface of Scotland, it bleeds history".
---
West Iceland
Iceland has been topping the must-see lists for years, ever since a certain hard-to-pronounce volcano put this island nation in the spotlight in 2010. This year, though, the focus is on the lesser known, off-the-beaten path areas of West Iceland, a region that got a shout-out in CNN's "Best Places to Visit in 2017" list.
Like the busier South Coast, West Iceland offers hot springs, ancient volcanoes, waterfalls galore, strange lava formations, glacial attractions like the now-famous Into the Glacier tour, awe-inspiring mountain scenery and quaint seaside villages. CNN cites the region's "stop-the-car-and-gawp-at-the-epic-landscape moments", especially around the Snæfellsnes Peninsula — a must for photographers and nature lovers.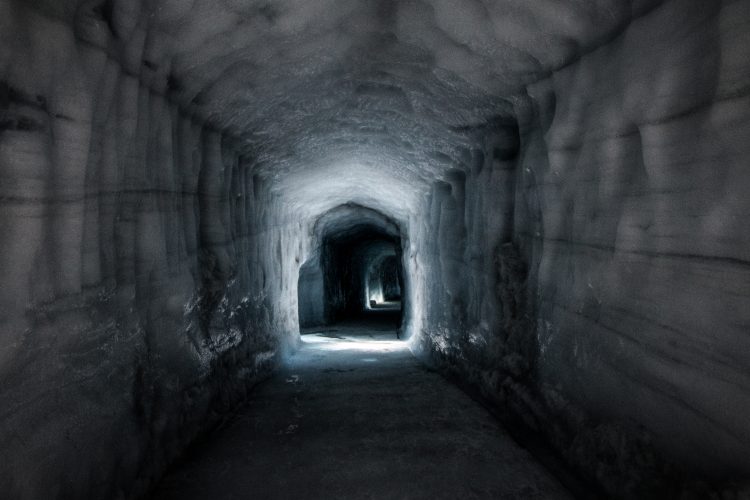 We recommend:
Another oft-overlooked place in West Iceland mentioned by the CNN article is the small town of Akranes, just 40 minutes by car from Reykjavik. Jenna, one of Nordic Visitor's blog editors, lives there and recommends checking out the town's golden sand beaches and the Akranes Lighthouse, offering views to the Snæfellsjökull glacier and city of Reykjavik on a clear day.
To discover the quieter, less crowded places like Akranes or the Snæfellsnes Peninsula, we suggest booking Nordic Visitor's 11-day Hidden Gems of Iceland self-drive tour.
---
Lofoten Islands, Norway
What's not to love about an island getaway? This small archipelago off the coast of northern Norway earned a coveted spot in the New York Times "52 Places to Go in 2017" list. It's number 39 on the NYT list, but it's always number one to us. In fact, Lofoten is such a Nordic Visitor staff favourite that two of our seasoned Norway experts gushed about the islands over at this recent blog post.
Lofoten isn't your typical island destination. At over 100 miles north of the Arctic Circle, don't expect throngs of sunbathers on the beaches. Instead, it's a haven for active travellers with its craggy mountains and miles of gorgeous coastline. Hiking, kayaking, cycling and whale-watching tours are just a few of the popular activities here, all easily accessible from the main town of Svolvaer. Oh, and it's only a 2.5-hour flight from Oslo, Norway's capital.
Lofoten is also renowned among landscape photographers for its picturesque fishing villages and unique lighting conditions; in the peak of summer you can experience the midnight sun phenomenon.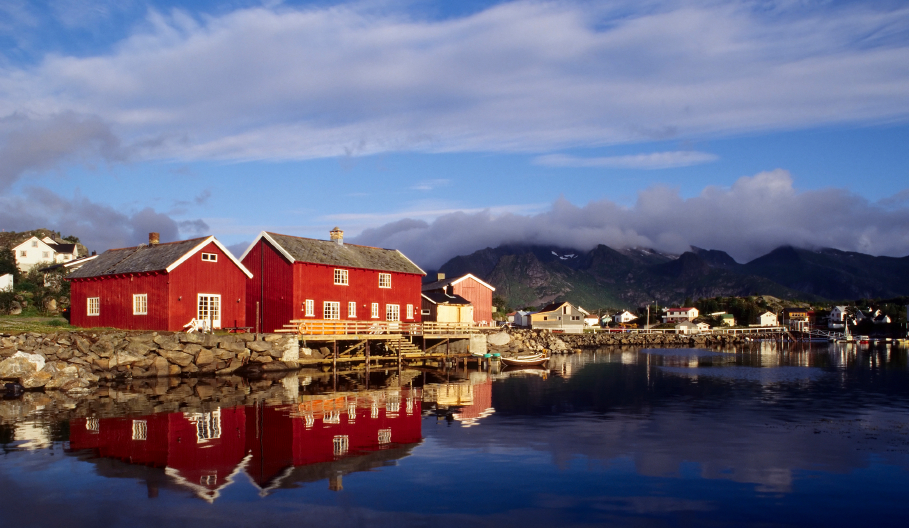 We recommend:
Spend a few days enjoying the relaxed island life of Lofoten with a self-drive tour, like Nordic Visitor's Lofoten Delights. You can even combine a stop in Svolvær with a Hurtigruten Coastal Voyage and Norway in a Nutshell train journey through the fjords.
---
Stockholm, Sweden
Another Nordic nod in the New York Times list goes to Stockholm. Coming in at a respectable number 16, the Swedish capital city is noted for its plethora of cultural attractions — many of which are much cheaper to visit now! Beginning in 2017, many state-owned museums now offer free entry. In Stockholm this includes the National Museum, the Museum of Modern Art and the Maritime Museum, among others.
Sweden has that "cool factor" going for it, much of it concentrated in the nation's capital city. It may seem daunting that Stockholm is a city built over 14 islands, but it's surprising easy to get around on foot in the central neighbourhoods. And with its classical architecture, royal palace, abundant green spaces and scenic walkways by the waterfront, Stockholm is easily one of Northern Europe's most beautiful cities.
And if you're visiting from the US, you'll be glad to know that — at the time of this writing — the Swedish krona is about 20 percent lower against the dollar than a few years ago. More money to engage in a Swedish fika!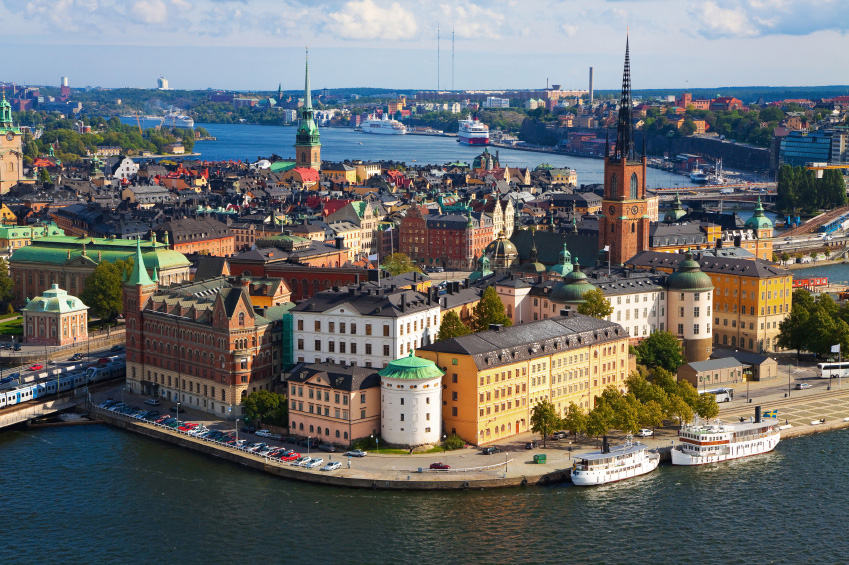 We recommend:
Why not combine two of the year's top destinations in one go? You can easily combine a trip to Stockholm and Helsinki in neighbouring Finland in one tour, such as Nordic Visitor's 8-day Around the Baltic Sea holiday package that even includes a stop in beautiful Tallinn, Estonia! Or check out Nordic Visitor's range of Scandinavian Triangle tours or City Breaks in Sweden to see all the exciting variations of holidays that include free time to sightsee in Stockholm.
---
You don't have to turn your travels into a popularity contest, of course. There are countless places in the Nordic region and northern UK worthy of a best-of list! All you have to do is chat with one of the friendly and experienced travel consultants at Nordic Visitor to find a destination that fits your personal interests, travel dates and other needs.